High accuracy 3d printer
8 Best High Resolution 3D Printers (2022 Updated)
Last Updated On April 14, 2022
When looking for a 3D printer, you look at features like build volume, extruder type, nozzle, build plate to suss out the best. But in the end, if we're honest, all we want are picture-perfect prints printed quickly.
And that's what this article highlights: the best FDM and resin 3D printers that produce the highest resolution prints in the shortest amount of time.
Elegoo Mars 2 Pro
Get Discount Now
Check Latest Price
Creality Ender 3 V2
Get Discount Now
Check Latest Price
Ultimaker S5
Check Latest Price
Table of Contents
What is Resolution in 3D Printing? X, Y, and Z resolution
Other factors that affect print quality

Material
Printer Stability
Type of Printing
Temperature
Slicer settings
Nozzle size

When do high-quality 3D printers make the most difference?
Advantages and Disadvantages for High Resolution 3D Printers
SLA VS FDM
The Best High Resolution 3D Printers (FDM)
The Best High Resolution 3D Printers (SLA/Resin)
1. Creality Ender 3 V2 (High Resolution - Best Budget)

2. Prusa I3 MK3S
3. Dremel DigiLab 3D45
4. Ultimaker S5 (Premium Choice)
5. Elegoo Mars 2 Pro (Best Budget)
6. Phrozen Sonic Mini 4K
7. Anycubic Photon Mono X
8. Formlabs Form 3 (Premium Choice)
What is Resolution in 3D Printing? X, Y, and Z resolution
The technical definition of resolution in 3D Printing is the shortest distance a 3D printer nozzle travels when depositing filament. 
If you've ever purchased a phone or television (or maybe you made your girlfriend/boyfriend get them for you), you'd have come across the term resolution frequently. You'll know that a 1080p screen has better picture quality than that of a 720p screen. 
Likewise, in 3D printing, a high resolution 3D printer is by far the most important factor to consider when buying a printer if you want high-quality prints.
You'll often hear terms like Z layer resolution and XY resolution in 3D printer reviews.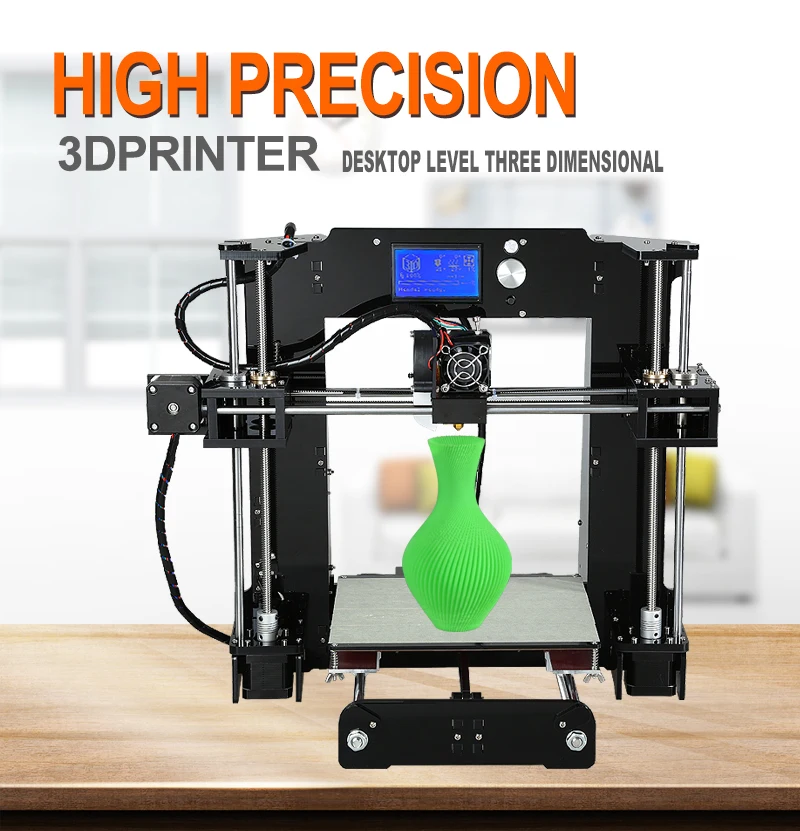 The Z layer resolution is the height of a single layer in a 3D print. The X and Y resolution, on the other hand, is the shortest distance the nozzle travels in the horizontal direction.
Other factors that affect print quality
Material
Not all materials print with the same quality: some materials produce higher quality prints than others. 
Printer Stability
Vibrations during printing can hamper 3D printing accuracy. That's why a sturdy, stable printer is important. All metal printers are sturdier than plastic printers.
Type of Printing
Resin printing produces a higher resolution of prints than FDM printing. 
Temperature
Different plastics print better at different temperatures. For ABS, extrusion temperatures of up to 240-250°C are ideal for accurate prints. PLA on the other hand benefits from temperatures of 200-220°C.
Slicer settings
Slicer settings play a big role in print quality, so make sure you play with these settings to get the perfect print.
The layer height will have a big effect on print quality and print speed.
Nozzle size
The smaller the nozzle size, the more accurate and high resolution the print.
When do high-quality 3D printers make the most difference?
High-quality 3D printers don't make much of a difference on basic flat surfaces like a cube. A cheaper less accurate printer can even produce the same cube in a shorter period of time (because the nozzle diameter size is larger which means it deposits more filament in less layers). 
But if you love printing intricate miniatures, or prints with curved or diagonal surfaces, or embossings and engravings, then the difference between a high resolution 3D printer vs a low-resolution printer is blatantly obvious.
Advantages and Disadvantages for High Resolution 3D Printers
High-quality 3D printers don't make much of a difference on basic flat surfaces like a cube. A cheaper less accurate printer can even produce the same cube in a shorter period of time (because the nozzle diameter size is larger which means it deposits more filament in less layers).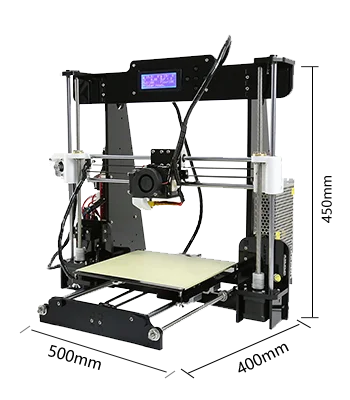 But if you love printing intricate miniatures, or prints with curved or diagonal surfaces, or embossings and engravings, then the difference between a high resolution 3D printer vs a low-resolution printer is blatantly obvious.
Advantages
Print Quality 
Higher resolution printing naturally leads to smoother surfaces, finer details, and more accurate printing.
Efficient Workflows
High-res printing also leads to efficient workflows while being uncompromising on speed and quality.
More Variability in Creating Objects
These 3D printers can create the most intricate and complex of designs while maintaining quality. 
Picture a model or a sculpture in your head. You can make a real-life version of that with the help of a high res 3D printer.
Disadvantages
Slow Speed
It's not all sunshine, rainbows, and popcorn with high resolution 3D printers. A piece that may take an hour with a lower res 3D printer will take four hours to print on a high-res one.
More error-prone
The more the layers in a print, the more time it takes to print, and the greater the chances of a printing error.
Requires Precise Calibration
Your printer setting game needs to be tight to get the highest resolution prints possible. The extrusion and bed temperatures must be just right, and the right nozzle must also be selected.
SLA VS FDM
Like we briefly touched on before, SLA (aka resin) 3D printers produce far more accurate prints than FDM printers. 
SLA printers use UV or laser to cure the resin. These two light sources have different spot sizes. Anycubic Photon Mono X, a popular resin printer, has an XY resolution of 0.05mm and a Z layer resolution of 0.01mm. The resolution of most high-end consumer printers falls in this range.
On the other hand, FDM 3D printers don't compare to resin printers. For example, one of the best FDM printers, the Prusa MK3S, has a Z layer resolution of only 0.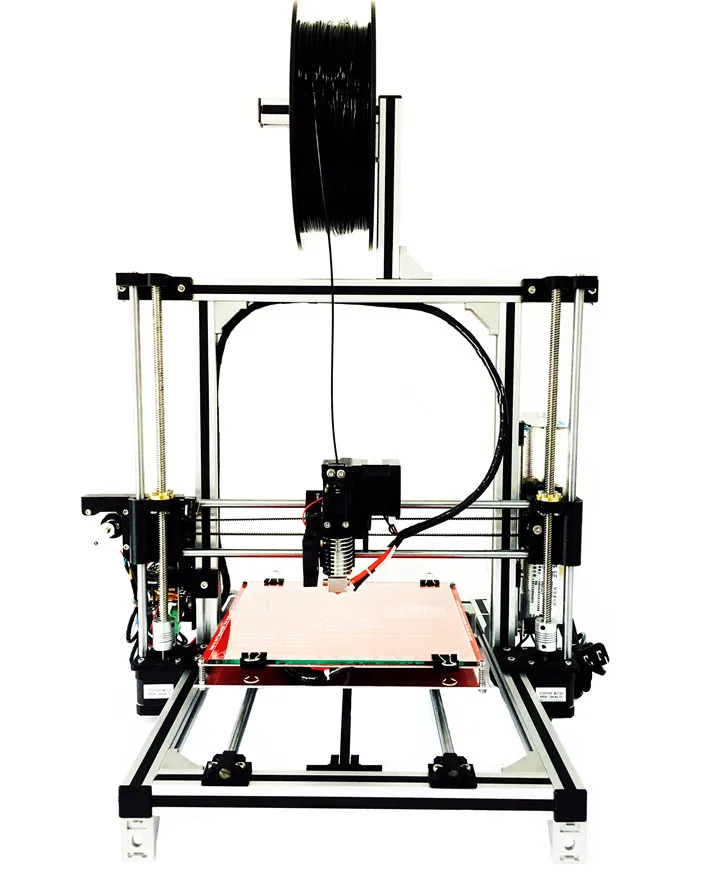 05mm.
The Best High Resolution 3D Printers (FDM)
1. Creality Ender 3 V2 (High Resolution – Best Budget)
2. Prusa I3 MK3S
3. Dremel DigiLab 3D45
4. Ultimaker S5 (Premium Choice)
The Best High Resolution 3D Printers (SLA/Resin)
5. Elegoo Mars 2 Pro (Best Budget)
6. Phrozen Sonic Mini 4K (Best Details under $400)
7. Anycubic Photon Mono X (Best for Large Build Volume)
8. Formlabs Form 3 (Premium Choice)
Cheap. Capable. Efficient. The Creality Ender 3 series is a 3D printing staple. And the upgraded Ender 3 V2 is one of the best budget printers, capable of churning out high-resolution prints.
This world-class budget machine (yes, I used world-class and budget in the same sentence – the 3D printer is a delightful paradox) is perfect for newcomers.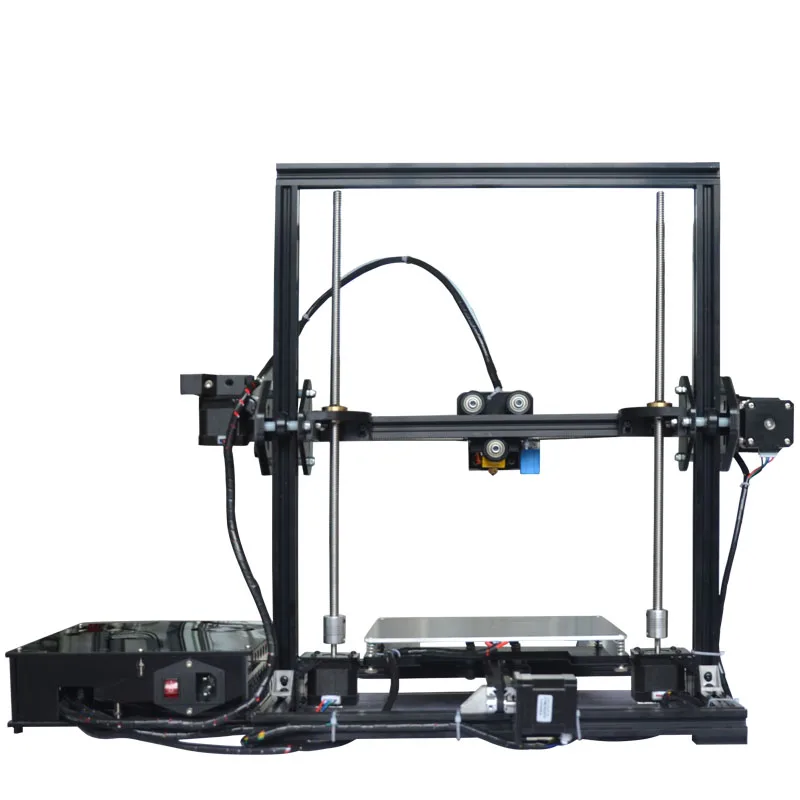 Once you buy this printer, you don't need to purchase any other printer because this machine handles it all.
Stuck setting up your printer? Printing issues chipping away your happiness? Then Creality's vast user base would be happy to solve the problem for you. The official community can be found on this site. There are plenty of Facebook groups as well.
Silent stepper motor drivers and a 32-bit mainboard are just some ways the V2 leveled up over its older brother, the original Ender 3 model. 
The Bowden extruder in the V2 performs an admirable job of creating fantastic prints. The print resolution in the XY axis and the Z-axis is 0.1mm.
The Ender 3 v2 comes with rare features at this price point, like a filament runout sensor and resume-printing option during a power cut. Coupled with a large build volume of 220x220x250 mm, it's hard to find fault with this printer.
But alas, faults it does have. For instance, loading the filament into the Ender V2 was irksome.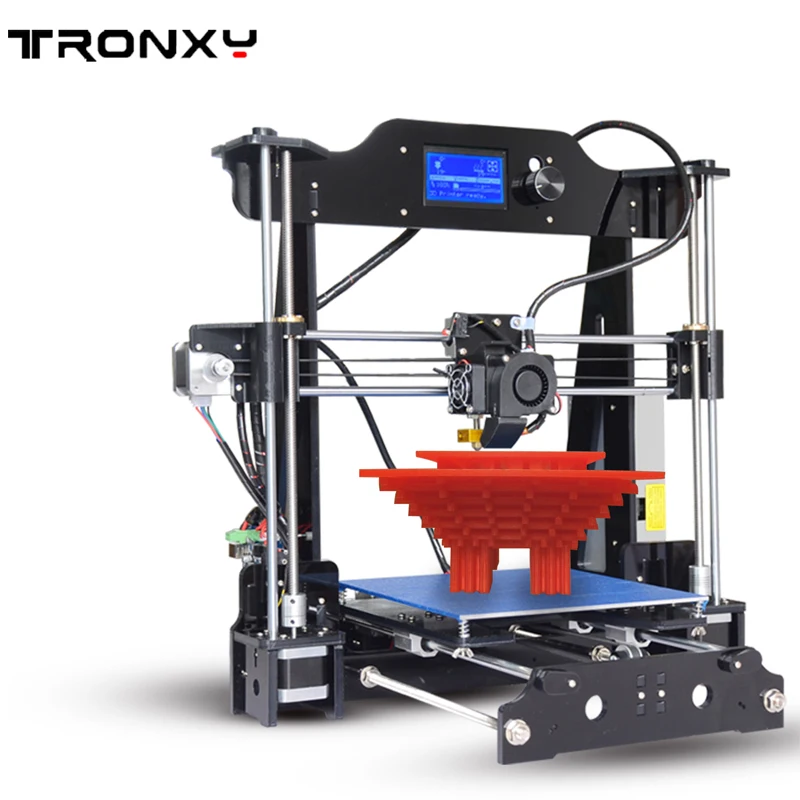 This was an issue we faced with the Ender 3 as well. And this high accuracy 3D printer requires assembly.
Don't let the minor nitpick dissuade you, however. The Ender 3 is the best budget high resolution 3D printer.
Produces amazing prints affordably
Large community for support
Filament loading is annoying
Not plug and play
Get Discount on Creality3D
Check Latest Price
2. Prusa I3 MK3S
The Prusa i3 MK3S, a 3D printing heavyweight, is expensive. But you get what you pay for – the printer over-delivers in terms of quality.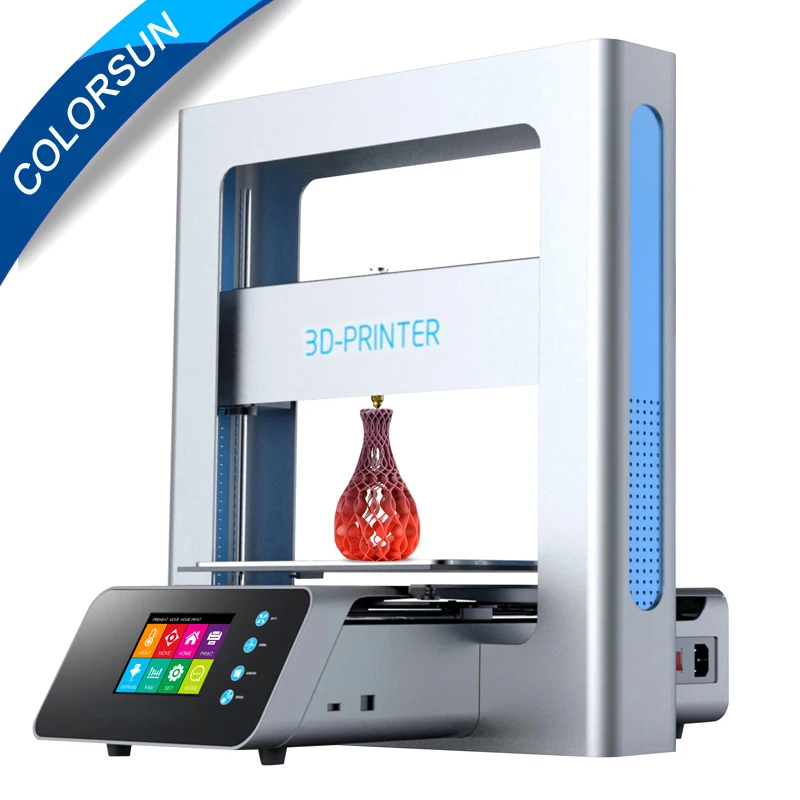 The printer setup can be challenging, but the gorgeous and detailed handbook shipped with the printer holds you by your hand and guides you meticulously through the whole process. 
Shipped with the 3D printer are premium components like a magnetic PEI coated steel spring heated bed and a custom E3D V6 hot end.
There are two types of software included – one for beginners and the other for professionals. If you're a beginner then you should use the Prusa Control software; you'll find all the necessary things needed to build your prints. However, this mode lacks a vase mode. 
For more complex prints, advanced users should use the Prusa3D Slic3r MK3, which has a lot more functionality.
For high-resolution prints, it's necessary to dampen vibrations during printing. The sturdy aluminum frame of the printer stops any shaking with ease, leading to better prints. 
The machine handles whatever you throw at it without breaking a sweat. The layer resolution is 0.
05 mm, and the print quality is better than most other printers in the market. Take a magnifying glass or a microscope, you'd be hard pressed to find flaws in the prints. 
Another impressive characteristic of the Prusa is its incredibly fast printing speed of 200mm/s. Few FDM 3D printers can print so fast. 
The Prusa I3 MK3S is a brand that never disappoints and delivers on all fronts.
High-res printing
Incredible speed for an FDM printer
Quiet
Check Latest Price
3. Dremel DigiLab 3D45
The Prusa got you excited, and now you want more premium 3D printers to ogle at before you take your pick? Then take a look at the Dremel DigiLab 3D45; it gives Prusa a run for its money.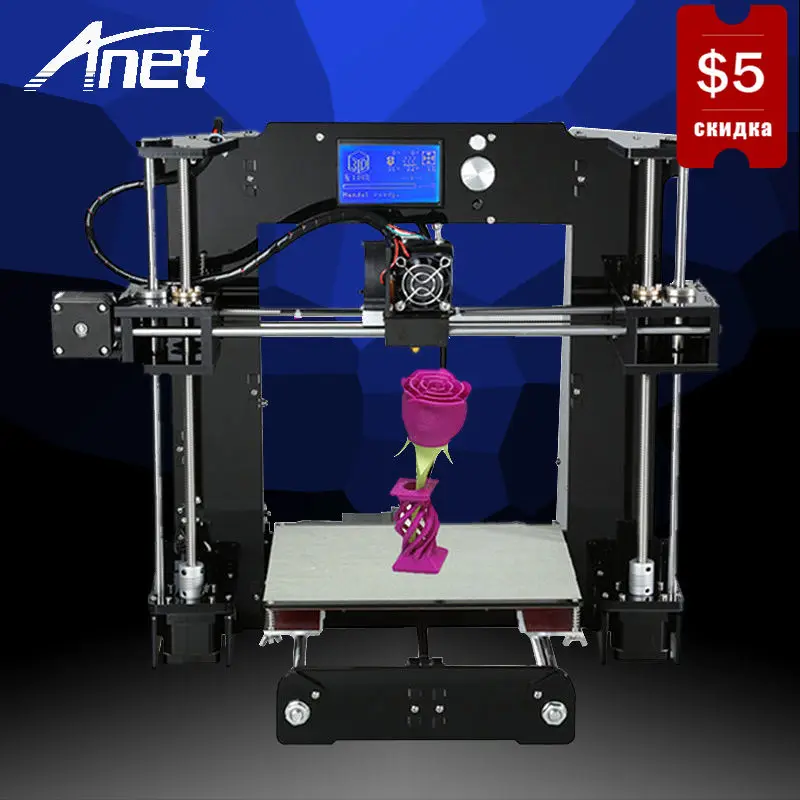 Large prints can be printed with ease with its large build volume of 254 x 152 x 170 mm. In addition, The DigiLab Slicer software uses the open-source Cura platform, which is suitable for both beginners and advanced users.
One of DigiLab's unique features is its ability to handle filaments that most 3D printers can't, like polycarbonate, Nylon, and EcoABS. 
The 3D printer is perfect for classrooms. In fact, it comes with a curriculum meant for students from elementary to university levels. Students can easily use the printer as the machine was designed for learning.
The DigiLab is safe for students. It is completely enclosed and it has a carbon filter, so you don't have to worry about anyone inhaling toxic fumes. And there's one more benefit with enclosed printers, they help regulate temperatures which result in higher resolution prints.
Just like the Prusa i3 MK3S, the 3D45 has an excellent resolution of 0.05 mm. And that reflects in the final prints, which look beautiful.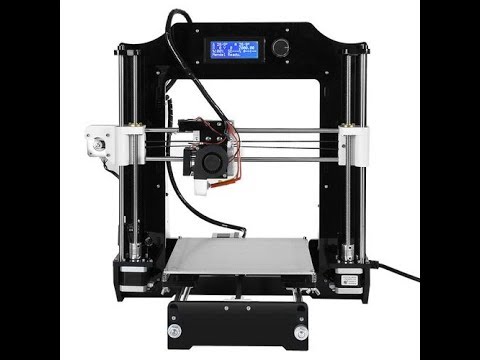 And like the i3 MK3S, the printer excels at making high-quality prints consistently. Both printers are masters at their craft. 
If you want a cheaper but equally effective Dremel printer, go for the Dremel 3D40 flex. 
The 3D40 does lack a couple of features, however – it can handle only PLA while the 3D45 can handle more (like I mentioned above). The 3D40 also lacks a camera for remote monitoring of prints, a heated platform to reduce warping, and a carbon filter to eliminate fumes. 
Even the best 3D printers have issues, and the 3D45 isn't an exception. In addition to its hefty price, a major downside is its difficulty in handling third-party filaments. The Dremel works best with company made filament. Similar to Apple, the printer is meant to function like a closed ecosystem. 
But also just like the Apple, the Dremel performs flawlessly and is worth the big bucks it asks for.
Exceptional print quality
Educational material
Fully enclosed
Expensive
Hard to use third party filaments
Check Latest Price
4.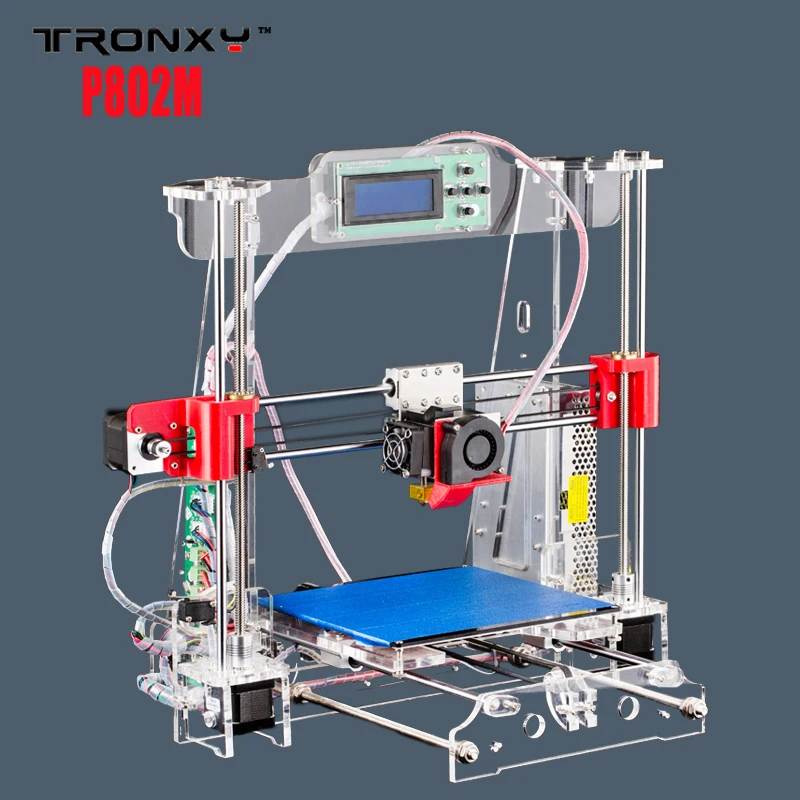 Ultimaker S5 (Premium Choice)
This 3D printer is for the true professionals; for those that don't play around. With one of the biggest build volumes and a dual-extruder, this is an Olympic grade printer 
Make sure you have a desk dedicated just for S5, it's humongous. The 3D printer is not meant for newbies, it's meant for professionals and small business owners. There's no better printer than this for creating functional prototypes.
The print bed comes with two types: a glass bed for everyday use and a special anodized aluminum bed for advanced materials (like polycarbonate and ABS). Both of these can be swapped easily. 
Ultimaker Tough PLA, is a special PLA for functional prototyping, tooling, and manufacturing aids. This PLA has similar impact strength to ABS and also has a higher stiffness. 
The feature that sets the S5 apart from other FDM 3D printers is its dual extruding feature. It comes with two printheads and two print cores.
The BB print core is meant only for PVA, whereas the AA print core is mainly for all other materials.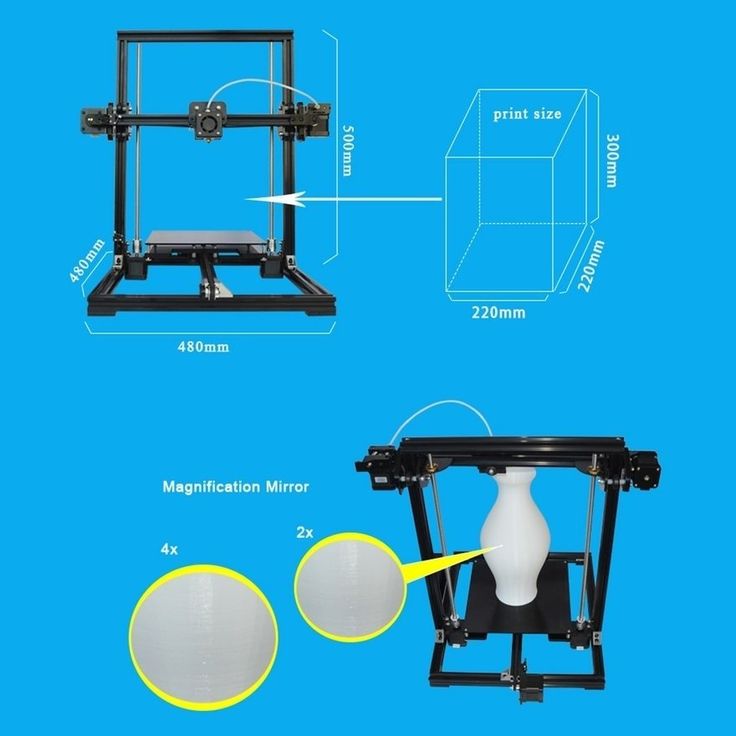 If you want to print dual colors, use two AA cores. The PVA core is primarily used for supports.
The user experience of the S5 is a delight. From the touchscreen to the loading filament, every aspect of the printer is intuitive to use.
If you want to squeeze the highest resolution possible out of an FDM 3D printer, then the S5 is the machine to get. It can reach incredibly low XY resolutions of 0.02 mm. The Z-axis resolution is 0.1mm. 
The pricing for the Ultimaker S5 can make people sweat. Luckily, there's a cheaper version of the S5- the S3 (around $2000 cheaper. But it's still pricey). 
Here are some of the features that make the S5 more expensive.
The Ultimaker is similar to the Dremel in that it's preferable to use filaments from the company itself. If not, you could find yourself with poor-quality prints. 
If you want the best high resolution 3D printer in the FDM category, the Ultimaker S5 is a no-brainer.
Dual Extrusion
Picture perfect print quality
A joy to use
Will suck your wallet dry
Check Latest Price
5.
Elegoo Mars 2 Pro (Best Budget)
A big advantage of resin printers is the high resolution they produce at a fraction of the price. And the Elegoo Mars 2 is an excellent example of this.
The Mars 2 Pro comes with a 6.08 monochrome LCD with a 2K HD resolution which plays a huge factor in the quality of the prints. 
The build quality is solid, with a CNC machined aluminum body. The 3D printer doesn't budge, ensuring that the high-resolution prints maintain steady quality. Build size is small, as with most resin 3D printers. 
Another advantage that resin printers have over FDM printers is their printing speed. They take about 1-2 seconds per layer, only. The Elegoo Mars 2 inherits this speed gene from the family of resin printers.
It prints miniatures with amazing precision. The XY resolution is 0.05 mm and the Z-axis resolution is just 0.01 mm. 
You'll find the 3D printer great for home use. Make sure to keep it in a ventilated space as resin fumes are toxic (luckily some of the fumes are mitigated by the carbon filter in the printer).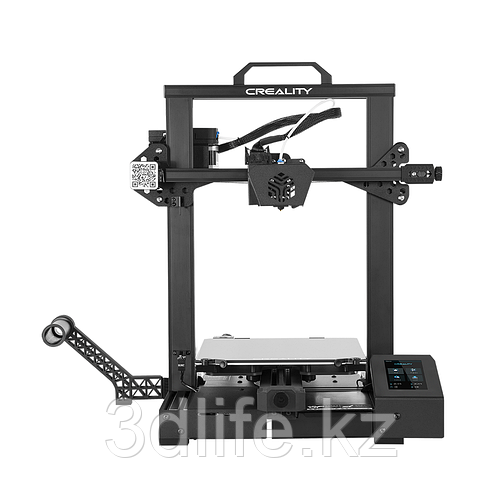 The Elegoo Mars 2 is the Creality of the resin world and is always a worthwhile buy.
Get Discount (Official Store)
Check Latest Price
6. Phrozen Sonic Mini 4K
4K is the rage these days. And Phrozen Sonic Mini capitalized on the trend with the best resin 3D printer under $400, the Sonic Mini 4K. 
On the outside, the Sonic Mini 4K is made of plastic, which can lull you into thinking this 3D printer is cheap stuff. Don't be fooled though; the printer is a value-packed powerhouse. 
The build volume, like the Mars 2 Pro, is small.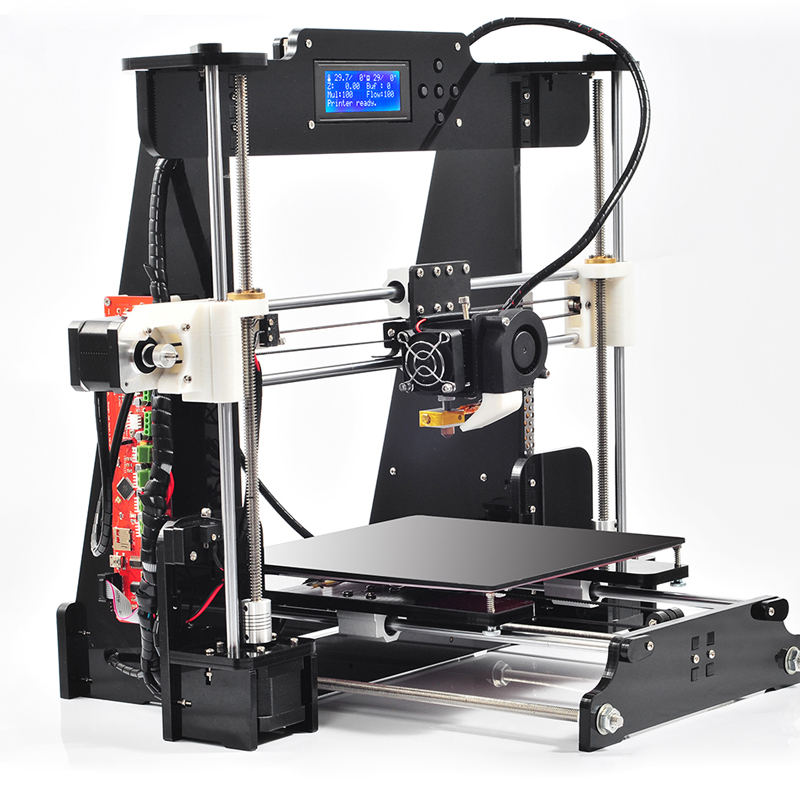 So the 3D printer is best suited for small prints. Design-wise, it looks similar to the countless resin printers out there in the market.
Let's talk about the 4K screen. It's the printer's signature feature. It can produce staggeringly detailed prints at incredible speeds. 4K LCDs aren't common in the 3D printing world, So an affordable 3D printer with this feature is a great boon for newcomers and professionals alike.
4K prints don't look vastly different from 2K 3D printers. For some prints, the results aren't noticeable, for others, the details are only subtly visible. If you're a 3D printing connoisseur, however, you'd notice a difference. So the Mini 4K is suited for 3D printing veterans.
The XY layer resolution of the Mini 4K is 0.035 mm, and the Z axis resolution is 0.01 mm. The test prints of the Mini 4K were better than the test prints of the Elegoo Mars 2 Pro. 
The printer works best with the company's resin supply. If you buy third-party resin, you'll have to play around with the layer settings to get an ideal print.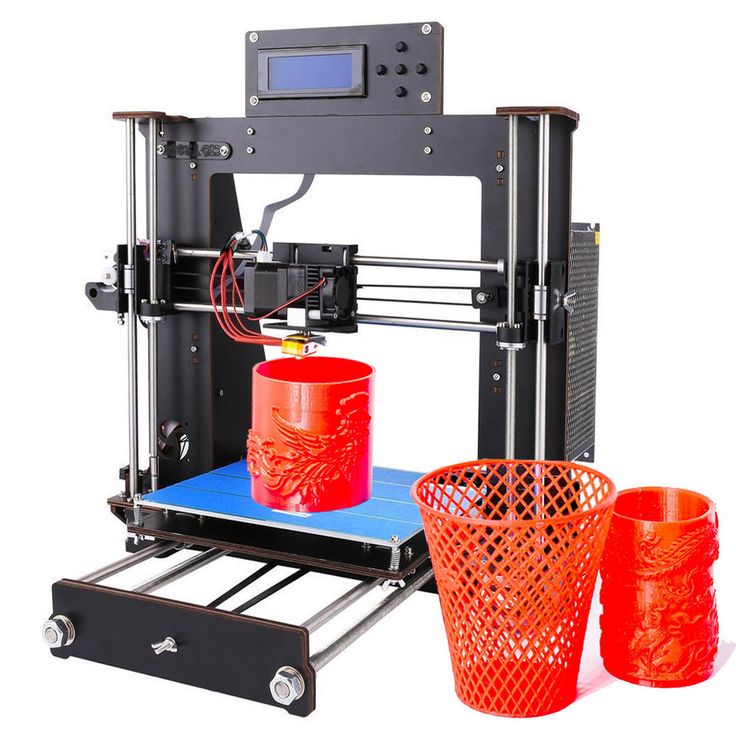 Get this machine if printing miniatures and jewelry are among your favorite 3D printing pastimes.
One of the best 3D printer resolution in the market
Excellent value for money
Third-party resins may not work as well as Phrozen's own resin supply
Click For Best Price (PHROZEN Store)
Check Latest Price
7. Anycubic Photon Mono X
Most SLA printers are tiny. But Anycubic Photon Mono X breaks the mold. With its large build volume and high-resolution printing capability, it's a highly desirable precision 3D printer on our list. 
The frustrating thing about most SLA printers are small build volumes, so it's welcome when printers like the Mono X hit the market.
Sometimes bigger is better (and more beautiful), and that's exactly the case with this printer. Not to objectify printers, but the printer with its yellow acrylic lid is a looker.
When we compared prints between the Mono X and Mini 4K, we found that the latter is better in terms of print quality – but only by a margin. For 99% of people, the difference would be negligible. The Mono has a similar resolution to the Mini – 0.05 mm XY resolution and 0.01 mm Z axis resolution.
The addition of the WiFi on this printer was a ridiculous option. With this, you can only connect Anycubic's mobile app to the printer. You can't connect the slicer on the computer to the machine. 
For those who have a business to run and who like to print fast, the printer is a speed-demon, with a printer velocity of 60 mm/h. 
Price withstanding, the Mono X checks all the boxes you'd want in a high resolution 3D printer for resin printing.
Huge build volume
Printer looks stunning
Prints look stunning
Get Discount
Check Latest Price
8.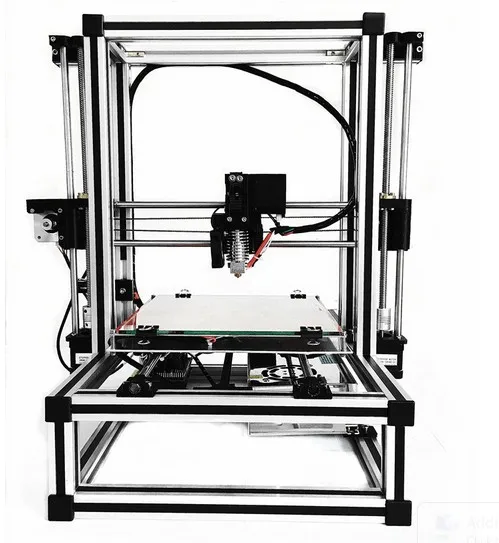 Formlabs Form 3 (Premium Choice)
If we had to give this printer a score, we'd give it a 11/10. Or a 20/10. The Formlabs Form 3 blows past all the previous machines we've reviewed so far, and words cannot begin to describe it. 
The Form 3 is the resin equivalent of the Ultimaker S5 (though slightly cheaper). The capability of the machine far exceeds standard resin printers on the market.
The build volume is a respectable 145 x 145 x 185 mm. You could always upgrade to the massive Form 3L, a newer release with dimensions of 335 x 200 x 300 mm. 
The Form 3 uses technology few printers have in the market called Low Force Stereolithography. This is just another fancy sounding tech gimmick; we've had zero failed prints after days of testing and still counting. Incredible.
Resin for the Form 3 comes in cartridges. You'll have to purchase these from their site to refill your stock. The advantage of these cartridges is that you save yourself from poisonous resin.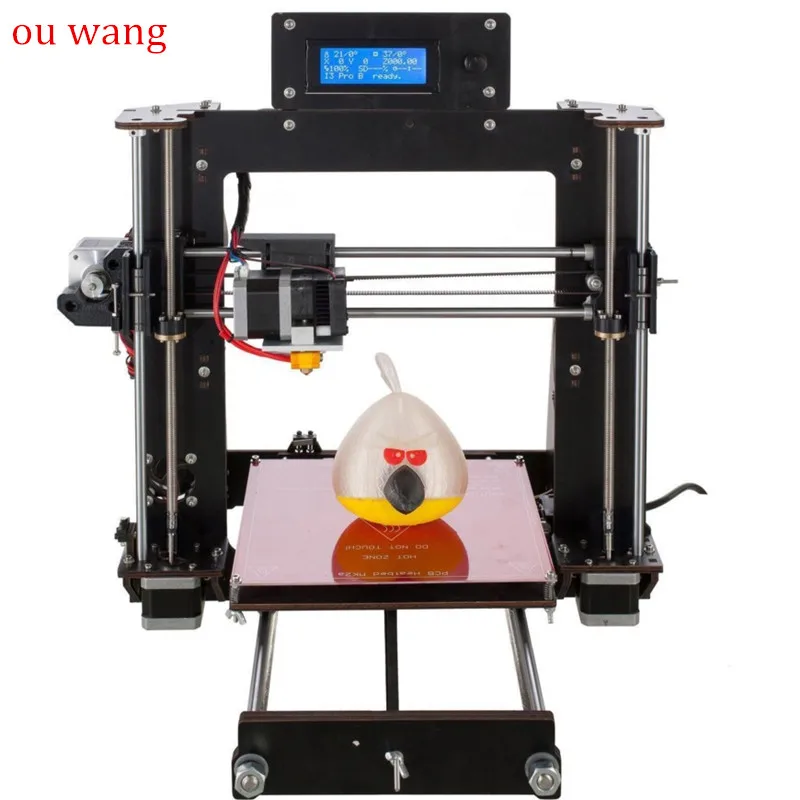 There are also different types of resin – Clear, Color, Rigid 10K, Model. Each looks and feels different, for example, Rigid 10K has a white, matte finish. On the other hand, Clear prints are translucent. They look really cool.
Printing is oh so easy on this machine, thanks to Formlab's PreForm software. The software does most of the work for you. All you have to do is press print with minimal tinkering, thanks to its automatic processing capability.
It's no surprise that printing on such a machine produces the most accurate, clean, precise models possible on a printer. Both the XY and the Z resolutions are around 0.025 microns. 
The only downside to the printer is the expensive printer and cartridges. Hence this printer is best suited for business; they can earn their money back within weeks with the capability of the machine. 
Formlabs Form 3 is the most accurate 3D printer on our list and is the best choice if you like being at the cutting edge of the technology.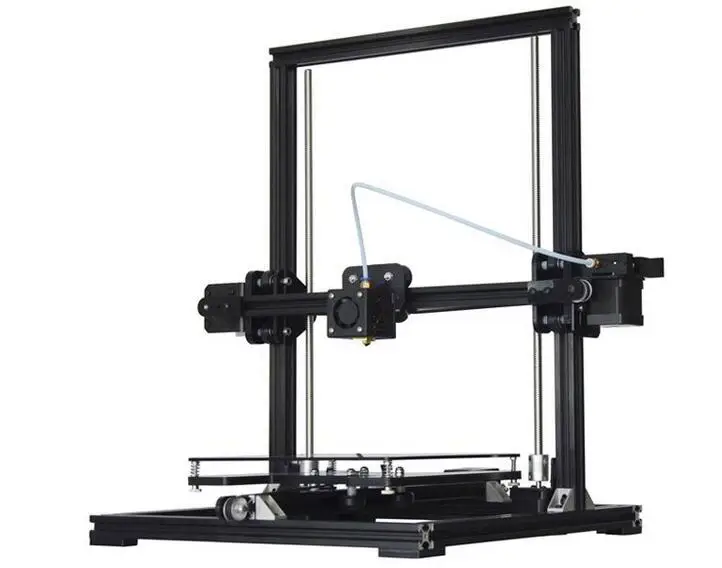 Impeccable prints
Variety of resin types
Cutting edge software
Check Latest Price
Best High Resolution 3D Printers 2022: Complete Buyer's Guide
Resolution is a much-misunderstood aspect of accurate 3D printing, and there are many important factors that affect print quality beyond just layer height. This article recommends the best high-resolution 3D printers, explains the factors making up a high-resolution 3D printer, and the benefits and drawbacks.
Typically within 3D printing resolutions, the Z-axis resolution, or Z-resolution, is most discussed.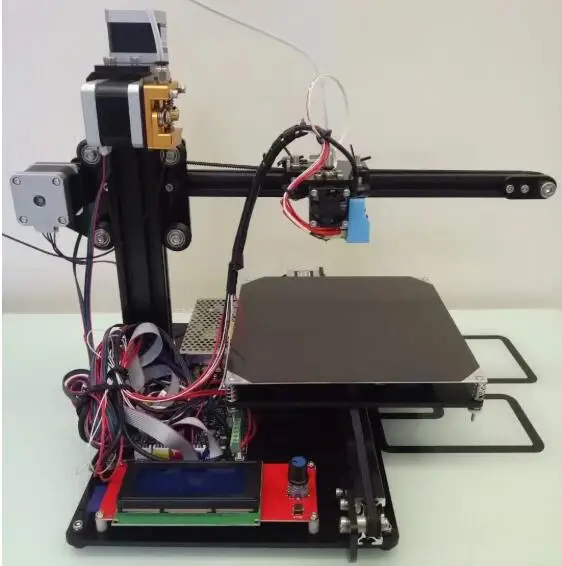 This is the vertical resolution and means the minimum layer height or thickness possible for a 3D printer.
Small layers mean better resolution, and better surface quality parts with smoother surfaces and crisper edges.
Therefore, having a high-quality 3D printer that can print with small layer heights can be a great advantage. However, this is not the only factor that affects print quality, with a host of others affecting whether a high-resolution 3D printer actually prints accurate, smooth parts.
Accurate 3D printers we recommend
| Name | Max build volume (mm) | Min layer height | Price | Where to buy |
| --- | --- | --- | --- | --- |
| Ender 3 V2 | 220 x 220 x 250 | 0.1 mm | $279 | Creality Store here |
| Elegoo Mars 2 Pro | 129 x 80 x 160 | 0.01 mm | $280 | Elegoo here |
| Anycubic Photon Mono 4K | 132 x 80 x 165 | 0. 01 mm | $299 | Anycubic Store here |
| Elegoo Mars 3 | 143 x 90 x 165 | 0.01 | $349 | Elegoo here |
| Prusa i3 MK3S | 250 x 210 x 200 | 0.05 mm | $749 / $999 | Prusa Store here |
| Formlabs Form 3 | 145 x 145 x 185 | 25 microns | $3,499 | Formlabs Form 3 |
| Ultimaker S3 | 230 x 190 x 200 | 20 microns | $3,850 | Dynamism Store here |
Resolution in 3D printing: X, Y and Z resolution
Z-resolution corresponds to the layer height of a printed part. However, the X and Y-planes are also very important in a high resolution 3D printer.
The X and Y axes control the 2D parts of the print: those within each 2D layer. The Z then adds multiple layers, responsible for height – the third dimension. Though they are all axes, the XY and Z axes are controlled by two separate systems, with some FDM printers having far more accurate Z-resolutions than XY.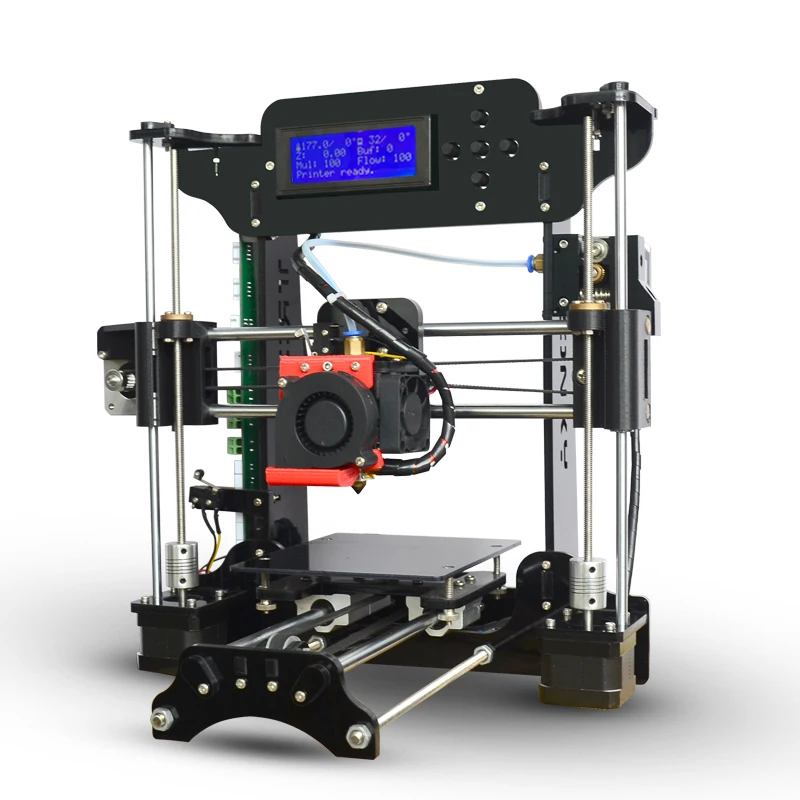 The X and Y resolutions are the smallest movements the printer's print head (the projector, extruder or laser, depending on technology) can make within a layer – horizontally.
Different 3D printing technologies are capable of better resolutions than others. For example, SLA 3D printers are more accurate than FDM 3D printers, even though their Z-resolutions can look similar on paper. This is mostly down to the better XY resolutions resin 3D printers can print with, leading to smoother surface areas, with the best resin printers able to print parts with barely noticeable layer lines.
However, other factors can also significantly affect print quality.
Other factors that affect print quality
Nozzle size: smaller nozzles on FDM 3D printer extruders can print more intricate and precise details. Standard nozzles are typically 0.4mm, though you can get far smaller 0.1 or 0.2mm nozzles for small and accurate details. They also work better for printing supports and overhangs.
Stability of frame & vibrations: a sturdy, heavy metal frame that anchors the printer and print bed to the ground is less affected by vibrations and other extraneous factors that can affect print quality.
Material: different materials are more accurate and precise than others, or are easier to print successfully than others.
Technology: for example, SLA printers are more accurate than FDM, and PolyJet offers some of the best precision in 3D printing.
Slicer and printer settings: your 3D slicer settings will make all the difference in print quality, and even the most high resolution 3D printers will print poor quality models if not optimized.
When do high quality 3D printers make the most difference?
If you plan on 3D printing a very basic structure like a cube, whether you use a high quality 3D printer, or use large or small layers, will make no difference. In fact, using small layer heights will just make the exact same print take far longer.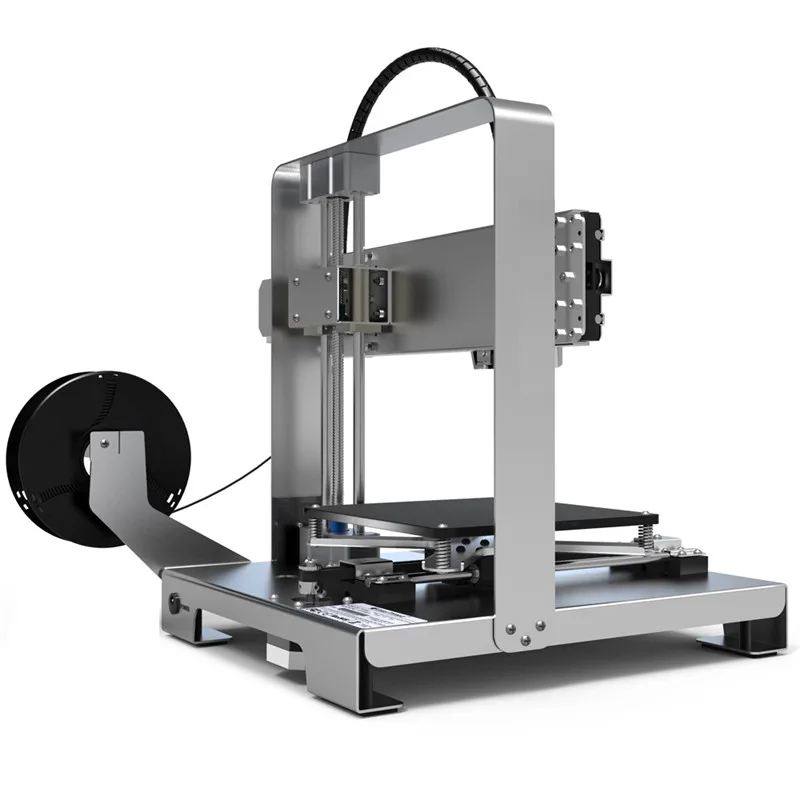 For these very basic models with few intricate parts or details, a standard cheap 3D printer will work almost as well as an industrial, high-resolution 3D printer that costs 20x the price.
However, high-quality precise 3D printers make a significant difference in more complex parts that have diagonal or arched lines or sides, or have embossing and engravings.
Especially in curved or diagonal parts, the lower the layer height and more accurate the printer, the less stepped these features will appear, and the smoother they will look, even up close.Very high-resolution 3D printers such as resin printers are commonly used to 3D print jewelry molds, such as this 3D printed ring. Source: Shapeways.
Moreover, if you are printing a small part, for example 3D printing a miniature or tabletop model, using an accurate printer with very small layer heights can be worth it, as even if it takes several times as long this still won't take more than an hour.
The best high-resolution 3D printers
Now we have illustrated the components that make up a high-quality 3D printer, here are some recommendations.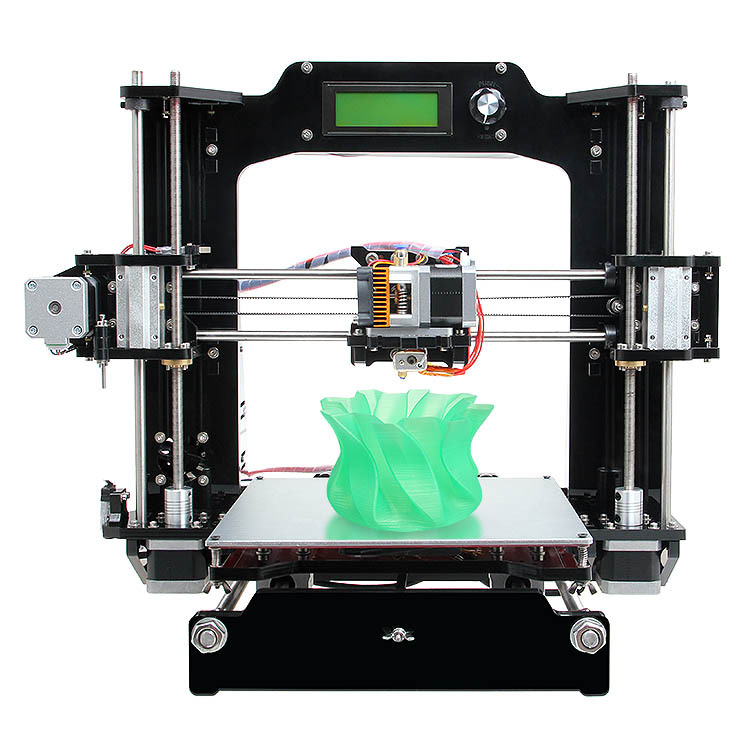 High resolution and quality here are relative, meaning that we have chosen those in each price range that excel – a $200 3D printer cannot compete with an industrial 3D printer costing $20,000, but it may be the best in its price range.
3DSourced is reader-supported. When you buy through links on our site, we may earn an affiliate commission. Learn more
Ender 3 V2 – accurate 3D printer for under $300
Price: $279 – Available on Creality Official Store here / Available on Amazon here
Build volume: 220 x 220 x 250 mm
Type of 3D printer: FDM 3D printer & DIY 3D printer
Minimum layer height: 0.1mm
The Ender 3 is a low cost, relatively high-quality 3D printer.
Just as the original Ender 3 was starting to get long in the tooth, Creality swooped in with the Ender 3 V2. A well-thought-out printer, the Ender 3 V2 remedies many of the misgivings of its predecessor while still keeping the asking price affordable to even the most budget-restrained makers.
The belt tensioners, 4.2.2 32-bit mainboard, and silent stepper motor drivers do a lot to present what feels like a far more modern printer compared to the Ender 3.
In the context of low-cost high-resolution 3D printer performance, the Ender 3 V2 spec sheet doesn't exactly wow, with a middling 100-micron layer resolution. But, don't be fooled; high-resolution printing is defined by more resolution alone.
In action, the Ender 3 V2 assembles with a level of accuracy that feels inordinately good for a low-cost FDM printer. With few visible, warping, or layering issues with an excellent overall quality for larger parts and respectable results for smaller, detailed parts. And, coupled with that is a suitably large build volume – 220 x 220 x 250 mm to be exact – for larger projects and even small-scale batch printing.
For the price, you additionally get to play with a decent range of materials – PLA, ABS, PETG, TPU. The only caveat is you'll need to stick to more straightforward prints, those relatively free of intricate embossing, minute detail, tight arches, and the like.
In our experience, the Ender 3 V2 shines best when used to create household items such as plant pots or, say, vases, figurines, toys, accessories, and similar items. We'd wager it also packs in enough printing aptitude for a modest business selling non-geometrically complex products.
Be warned; the Ender 3 V2 is very much a hobby kit printer, requiring its fair share of tinkering to perform at its best. Curious beginners up for a challenge and seasoned makers should find this a gratifying part of the printing process, but green newcomers may prefer an option a little lighter on the 'hands-on' aspects.
Elegoo Mars 2 Pro
Price: $299 – Available at Elegoo store here / Available on Amazon here
Build volume: 129 x 80 x 160 mm
Type of 3D printer: LCD 3D printer
Z-axis accuracy: 0.00125 mm, XY Resolution: 0.05 mm
The Elegoo Mars and Anycubic Photon range have both revolutionized low-cost, high-resolution 3D printing for hobbyists and businesses worldwide.
The Elegoo Mars 2 is capable of such accurate resin models that it is increasingly used for casting 3D printed jewelry molds before having them made into gold or other metal rings, bracelets, and chains.
Read more: our Elegoo Mars 2 Pro review & test prints
As an MSLA printer, the Elegoo Mars prints resin models that outperform its FDM counterparts, with high resolution 3D prints that barely show their layers. The 6-inch 2K LCD screen makes for fast 3D printing, able to cure a layer every 2 seconds.
Additionally, the Mars 2 Pro's CNC machined aluminum structure improves stability, eliminating outside vibrations that could affect a precise 3D printed model's detailed features. Moreover, the new and improved build plate is designed for better adhesion and better quality outcomes.
The printer is accessible in 12 languages, so non-English speakers needn't worry, and if you do have any problems with your Elegoo Mars 2 Pro, the company will replace it with its 1-year warranty.
Overall, it's a great, high-quality 3D printer for cheap and precise resin part production.A dinosaur head we 3D printed when we reviewed the Elegoo Mars 2 Pro.
Anycubic Photon Mono 4K
Price: $299 – Available at Anycubic Official Store here / Available on Amazon here
Build volume: 132 x 80 x 165 mm
Type of 3D printer: LCD 3D printer
Z-axis accuracy: 0.00125 mm, XY Resolution: 0.035 mm
Yet another iterative upgrade to a respected family of resin printers, the Anycubic Photon Mono 4K is another impressive option for those high-res 3D printer heads out there. It's no understatement to count the Anycubic Photon Mono 4K among the top cheap high-resolution 3D printers out there.
Under the hood, the Anycubic Photon Mono 4K sports, you guessed it, a 4K LCD panel capable of a pixel resolution of 35 microns, a 15-micron improvement on its predecessor. In layman's terms, this equates to a smooth finish and fine detail in every print, both immediately apparent to the naked eye.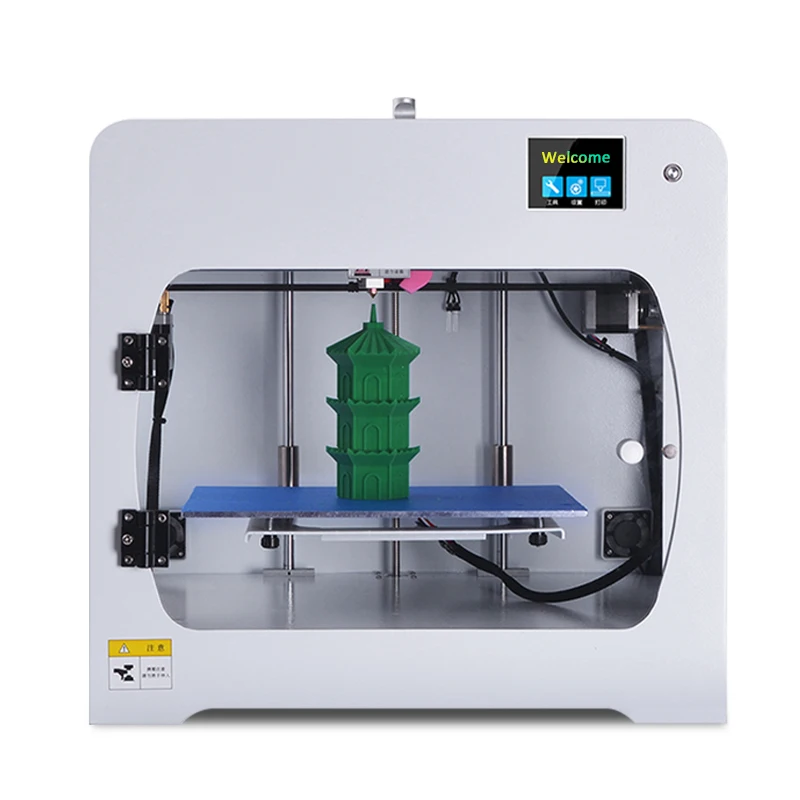 Imperfections are near indistinguishable, and, dare we say it; the results are as close to perfection as we've seen in this price range in the overwhelming majority of prints. The Anycubic Photon Mono 4K also nips through prints with a more-than-respectable sub 2 second layer cure time.
For us, the printer brims with hobby potential. We'd be hard-pressed to pinpoint an application where it doesn't impress. That said, the Anycubic Photon Mono 4K comes into its element with 3D models and similar display items thanks to its propensity for carving out detailed features.
Much like other resin printers, the Anycubic Photon Mono 4K comes with its fair share of mess and requires strict adherence to a regular cleaning regimen. The absence of a resume function and an occasionally temperamental native slicer feel like unfortunate oversights. But, these are minor gripes for an otherwise excellent low-priced, small form factor resin printer.
Elegoo Mars 3 – Best Cost-Effective Resin Pick
Price: $349 – Available at Elegoo store here / Available on Amazon here
Build volume: 143 x 90 x 165 mm
Type of 3D printer: LCD 3D printer
Z-axis accuracy: 0. 00125 mm, XY Resolution: 0.035 mm
The Elegoo Mars is back and arguably better than ever, with a new numeral slapped on for good measure. Fast, beautifully detailed, compact, and cost-effective, the Elegoo Mars 3 also sports the specs we like to see in high-resolution-geared resin printers, namely a 6.6-inch 4K Ultra Monochrome LCD and a razor-thin 35-micron resolution.
Marketing and technical blather aside, Elegoo Mars 3 delivers impressively detailed results with clean edges and on-point accuracy suitable for even the most demanding resin projects. A larger build volume than the Mars 2 Pro, tallying up to 143 x 90 x 165 mm, also lends itself to larger prints while keeping up those minute features and finer details.
We're particularly impressed with how well the printer fares when tackling figurines, toys, and models, even what we deem large ones for a resin printer. Best of all, the Elegoo Mars 3 sticks to the Mars tradition of no-nonsense printers that perform to the same high standard day-in, day-out.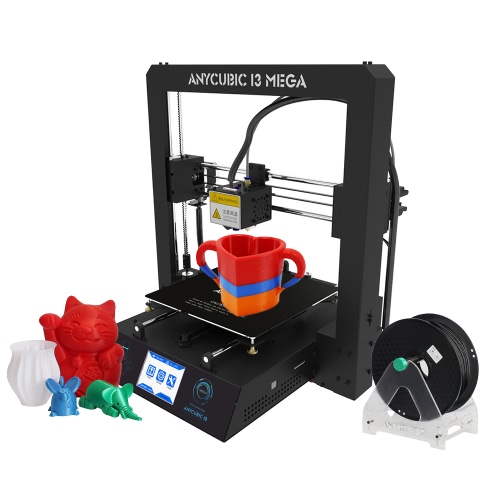 In other words, a workhorse.
Despite some reservations about the flimsy lid and the lack of features like air filtration and Wi-Fi connectivity, we highly recommend the Elegoo Mars 3 for makers, hobbyists, and businesses looking for a cheap high-resolution 3D printer. Note that the Elegoo Mars 3 is tied to the ChiTuBox slicer and won't work with third-party alternatives.
Prusa i3 MK3S+
Price: $749 kit / $999 assembled – Available on Prusa Store here
Build volume: 250 x 210 x 200 mm
Type of 3D printer: FDM 3D printer & DIY 3D printer
Minimum layer height: 50 microns
Balancing high resolution and workhorse-like reliability, the Prusa i3 MK3S+ is known for being one of the best 3D printers around. Available as a 3D printer kit or pre-assembled for a few hundred dollars extra, this FDM printer can print precise 50-micron layers, and do so time and time again without fail.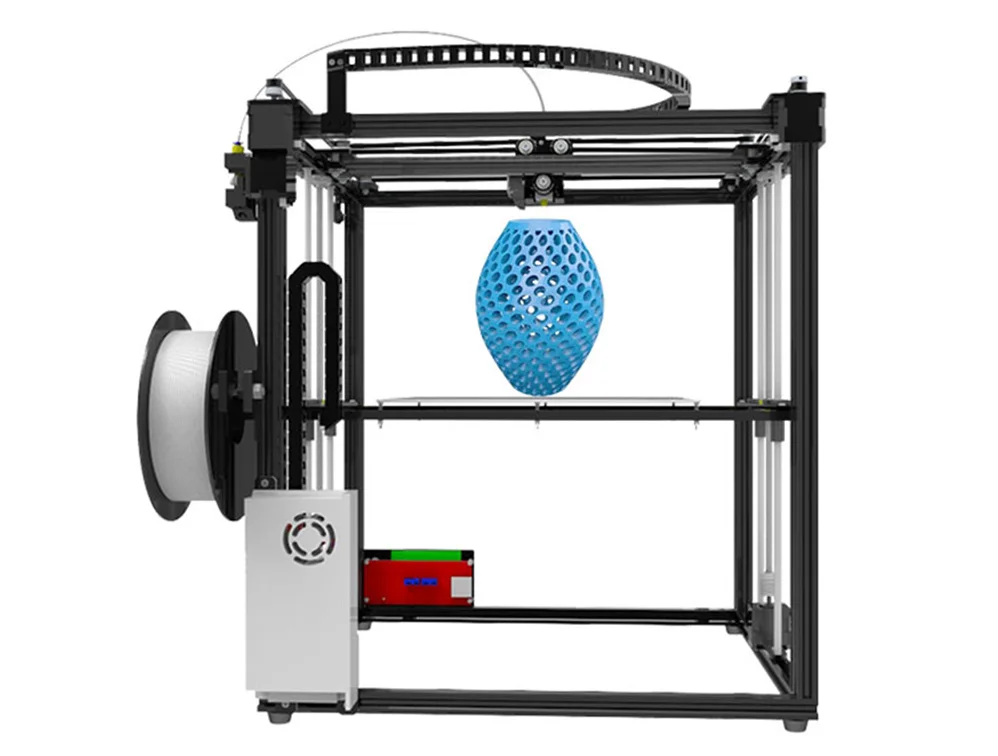 For better XY resolutions and part quality, resin printers like the Elegoo Mars are still better, but the Prusa balances still excellent quality, with wider material compatibility – from ABS to PLA to Polycarbonate to Nylon! – and can even be adapted into a color 3D printer that can print 5 colors simultaneously if you purchase the Multi Material Upgrade Kit.
You can purchase the Multi Material Upgrade Kit from Prusa here.
It's fast, always improving, and balances excellent resolution with dogged grit and reliability.
Formlabs Form 3
Price: $3,499 – Available on Dynamism Store here
Build volume: 145 x 145 x 185 mm
Type of 3D printer: SLA 3D printer
XY Resolution: 25 microns
The leading prosumer resin 3D printing company, Formlabs printers are now used extensively across the jewelry, dental, medical and hearing aid sectors.
Looking at the numbers underpinning the Formlabs Form 3 – chiefly, a 145 x 145 x 185 mm build volume and 25-micron resolution – isn't exactly a head-turner.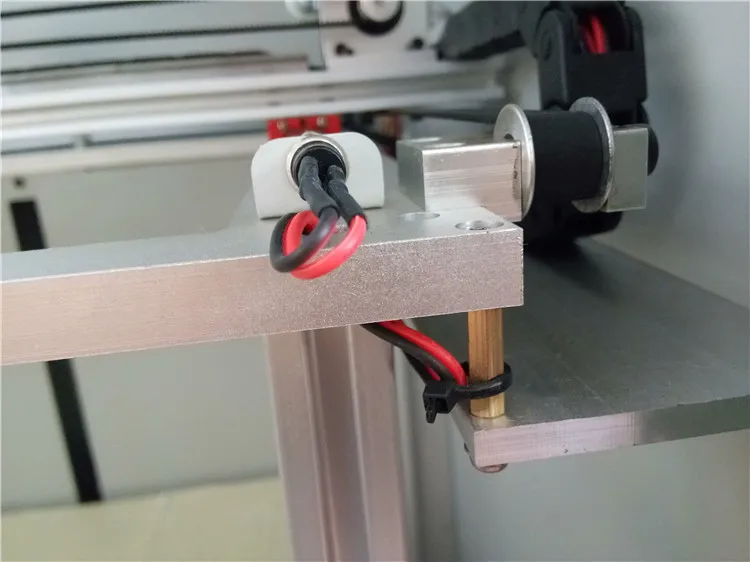 However, Formlabs' innovative LFS tech is the type of innovation we like to see. The real sophistication lies in just how easy the printer is to use. With the Formlabs Form 3, the onus is on the machine to do its thing, no faffing and no babysitting required.
And, the results follow. Equipped with high-quality resin, the Formlabs Form 3 performs exceptionally to yield beautifully finished and detailed prints suitable for commercial ends. Print failures are all but nonexistent; you'd need to physically shake the machine during a print to trigger anything resembling errors.
You do pay a hefty premium for the pleasure of owning a Formlabs Form 3. However, the expense is quickly recouped in time saved alone by the set-a-task-and-forget nature of the printer, something that could conceivably prove invaluable in a fast-paced commercial environment. For small to medium-sized businesses requiring small-batch failsafe precision models along with prototyping, there's little out there to rival the Formlabs Form 3.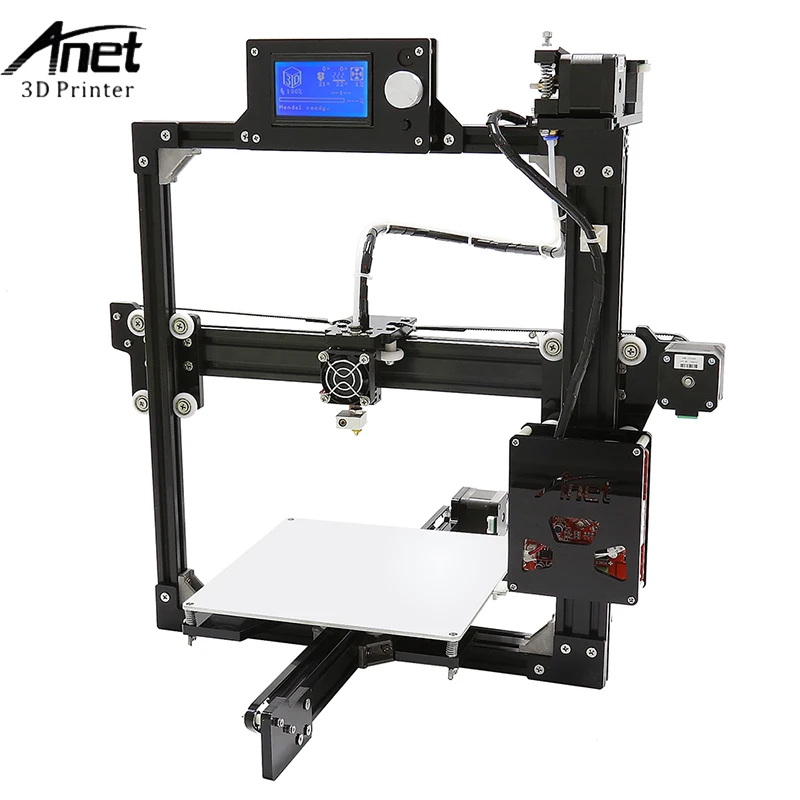 Overall, for precise 3D printing, the Form 3 is one of the highest resolution and quality 3D printers out there.
Ultimaker S3
Price: $3,850 – Available on Dynamism Store here / Available on Matterhackers here
Build volume: 230 x 190 x 200 mm
Type of 3D printer: FDM 3D printer & dual extruder 3D printer
Minimum layer height: 20 microns
Smaller, but every part as technically brilliant as the S5, the Ultimaker S3 is capable of incredible 20-micron layer heights that are so small you'll struggle to see them. Though this slows down print time by increasing the number of layers in a part, the resulting model will have unmatched quality compared to almost any other FDM printer.
As well as the fantastic precision, the Ultimaker S3 is also a dual extruder 3D printer, allowing for the production of precise, multi-colored or multi-material 3D prints, and as a result is used heavily in creating architectural building model prototypes before building work begins.
For those interested in architectural model production, view our ranking of the best architecture software.
The printer is easy to use, easy to print with – Ultimaker also own Cura, the most popular 3D slicer – and offers fantastic 20-micron precision with a wide variety of materials compatible, including carbon fiber. Overall, the printer speaks for itself, and proves itself as one of the best high resolution 3D printers in FDM.
Credits: featured image source: flashforge-eu.com.
Advantages of a High Resolution 3D Printer
Better quality: high resolution makes for smoother surface finishes, with great details and aesthetics on parts.
The only way to get fine details: models that have arches and sharp diagonal details can look very jagged in higher layer heights, with low resolution 3D printers unable to adequately print these details.
Disadvantages of an accurate 3D printer
Perfect settings required: increased precision requires perfect calibration, the perfect temperature settings to avoid imperfections in the filament or resin, and the right heated bed temperature and adhesion on the print bed. Any errors here can create imperfections in the print.
Much slower: printing with 25-micron layer heights takes four times as long as 100-micron layer heights, as four 25-micron layers equal the height of one 100-micron layer. For large and complex models, prints can take days.
Higher chance of print failure: the more layers a model has, the more opportunities there are for errors to occur – which could render the part useless.
High-Resolution 3D Printing Technologies
Some 3D printing technologies considered high-resolution include:
FDM – Fused Deposition Modeling
FDM, or Fused Deposition Modeling, is the most popular and common technology used for high-resolution printing. The process involves depositing melted filament in layers on a fixed build platform using a heated extruder to create models. FDM falls on the lower end of the high-res spectrum and is generally favored as a low-cost alternative to more expensive technologies.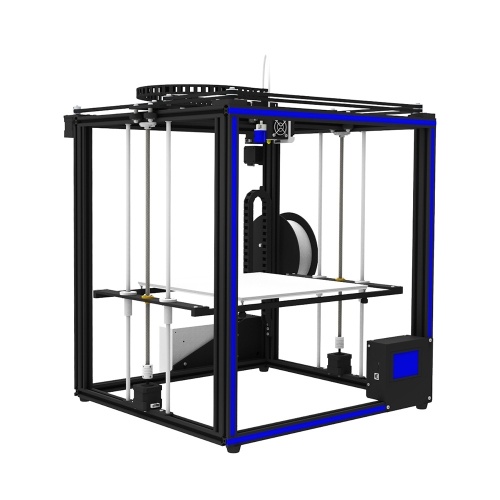 FDM printers commonly offer resolutions in the 50 to 200 microns range.
Resin (SLA, DLP, LCD)
Photopolymerization, commonly known as resin 3D printing, involves projecting a laser or light source to cure liquid light-sensitive resin into layers. Specific technologies include Stereolithography (SLA), Low Force Stereolithography (LFS), Masked Stereolithography Apparatus (MSLA), and Digital Light Processing (DLP).  Resin printers commonly hit layer resolutions as low as 25 to 35 microns.
MJF – Multi Jet Fusion
Multi-Jet Modeling, or Material Jetting, uses inkjet print heads to jet melted materials layer by layer to create a 3D part or model. Expensive and highly accurate, MJF printers are the reserve of large businesses with deep coffers.
PolyJet – Photopolymer Jetting
Printers that employ PolyJet, or Photopolymer Jetting, rely on layers of photo-sensitive liquid photopolymer resin jetted via print heads then cured thanks to a UV light source to create prints.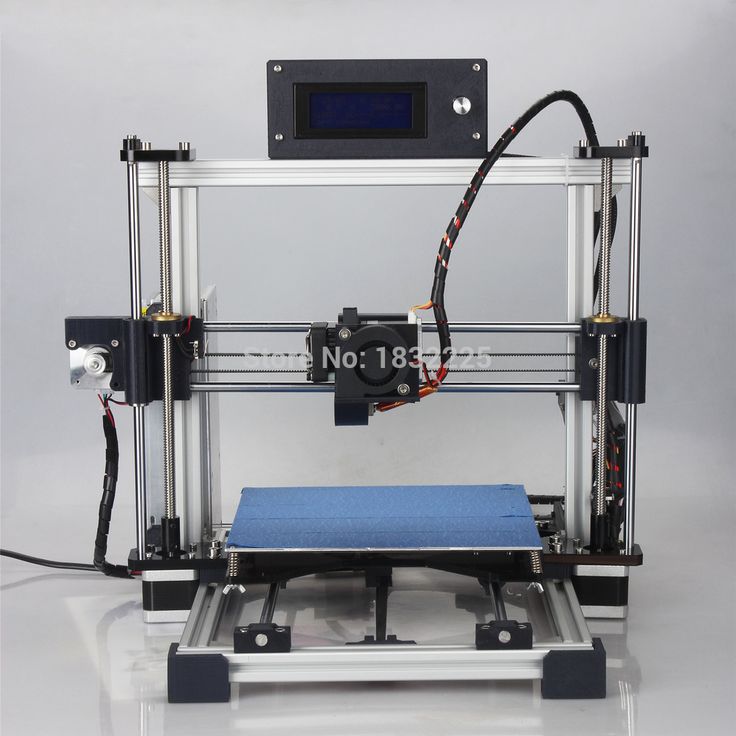 Much like MJF, PolyJet involves considerable expense, although the printers are generally smaller in size.
High-Resolution 3D Printer FAQs
Are High-Resolution 3D Prints Stronger?
No, the opposite. As a general rule, thicker layers (or a lower resolution) generate tougher results. This is because they minimize the number of contact points between layers. Fewer layers interfacing with one another means a lower likelihood of bond strength issues.
But, print strength relies on many factors, including layer adhesion and height, extruder and bed temperature, material quality and type, and the printing technology employed. A definitive answer is more related to the specific printer than the resolution. A capable device, like any of the best high-resolution 3D printers, produces reliable parts at higher resolutions.
What Is High-Resolution 3D Printing?
The answer varies greatly depending on who you ask.
For the sake of simplicity, high-resolution 3D printing is best described as the process of printing parts with higher overall quality – whether that be smoothness, finish quality, detail, or model accuracy – than you'll typically find in the 3D printing space.
What Can You Do With a High-Resolution 3D Printer?
High-resolution 3D printing suits a vast swathe of applications. In the commercial field, companies favor high-resolution printing in areas such as dentistry, jewelry, biomedicine, and all manner of functional prototyping where precision is critical. In the hobby space, makers turn towards high-resolution printing for projects that require fine detail, such as figurines, modeling, and other decorative pieces.
What Effect Does 3D Print Resolution Have on Speed?
Higher resolutions decrease speed.
Print speed relates to how fast a printer deposes each layer.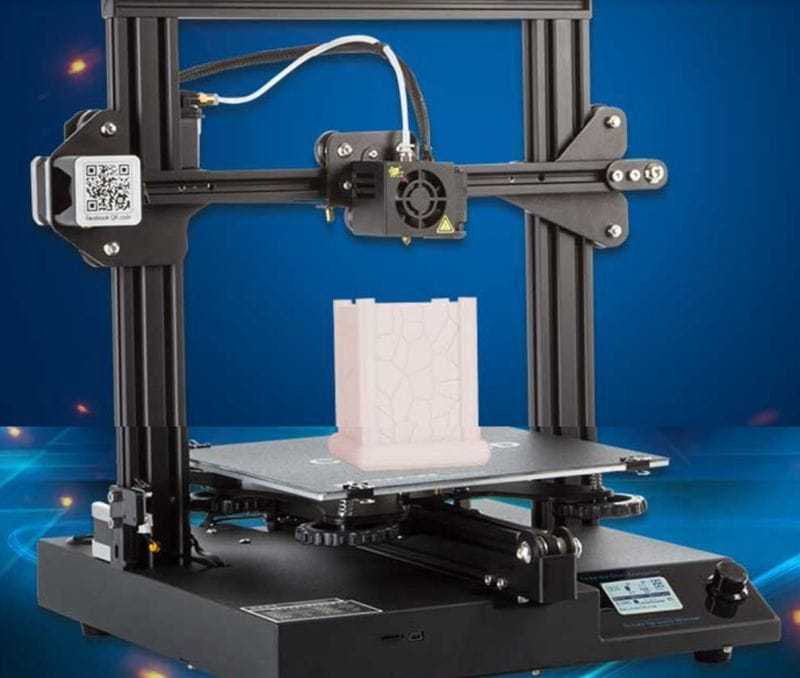 Since high-resolution printing is synonymous with thinner layers, the print speed is generally slower than lower-res printing. High-resolution 3D printing sacrifices print speed in favor of accuracy. Exact timings depend on the desired resolution, the technologies underpinning the printer in use, such as resin or MJF, and the complexity of the model.
Clarity, Accuracy & Tolerances in 3D Printing
Just because your 3D printer says it has "high resolution" does not mean it will produce accurate or sharp prints.
Understanding the meaning of the terms precision, clarity, and tolerance is a prerequisite for achieving quality 3D printing results, regardless of industry. In this article, we will analyze what these terms mean in the context of 3D printing.
Webinar
Want to learn how to use 3D printing for design? Watch our webinar and learn about the stereolithography (SLA) 3D printing process, different types of materials, and tips from experts on how to optimize your printing process to make it as efficient as possible.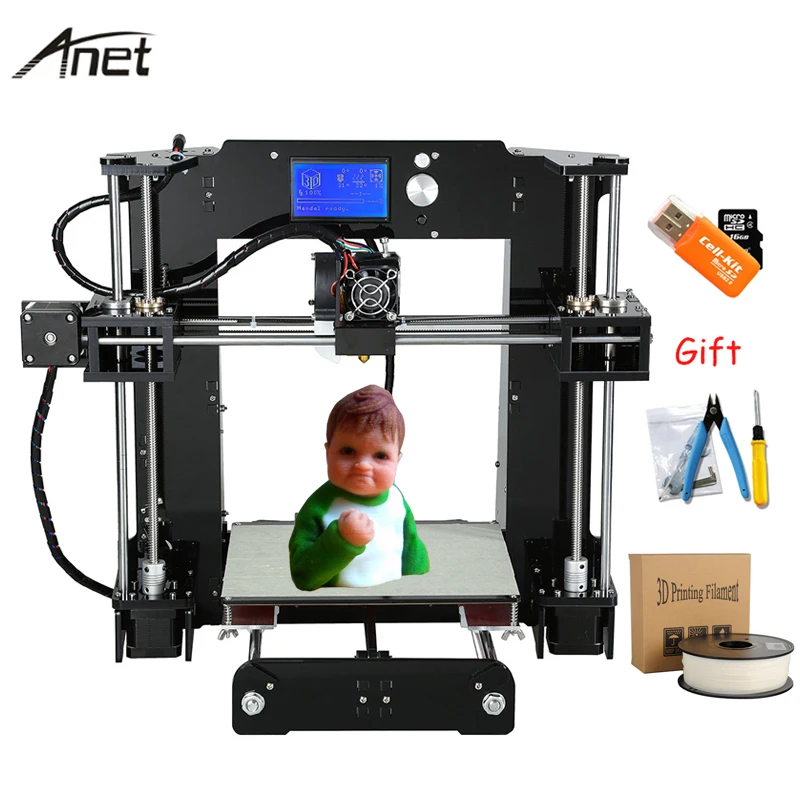 Watch the webinar now
Let's start with some definitions: what is the difference between precision, clarity and tolerance? For each term, we will use a target - a common example for understanding these concepts, helping to visualize them.
Precision determines how close the measured value is to the true value. In the target example, the true value is the bullseye. The closer you are to the bullseye, the more accurate your throw. In the world of 3D printing, the true value is the dimensions of your CAD model. To what extent does a product made on a 3D printer correspond to a digital model?
Clarity corresponds to measurement reproducibility - how consistent are your hits on the target? Clarity only measures this reproducibility. You can always hit the same spot, but it doesn't have to be the bullseye. In 3D printing, this ultimately leads to reliability. Are you sure that you will get the expected results for each model produced by your printer?
In engineering terms, "clarity" is used to measure the reproducibility of results.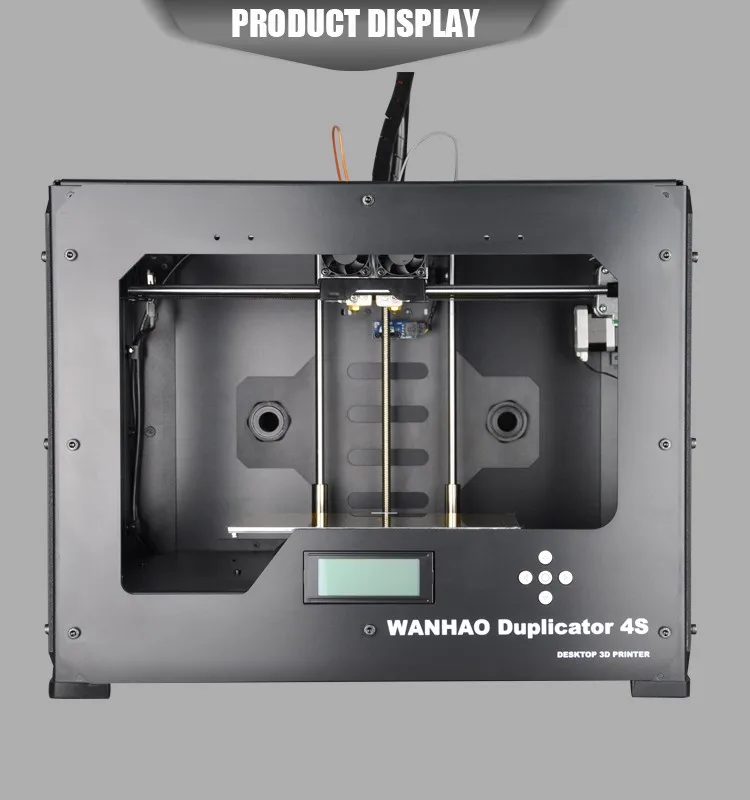 Applied to materials for 3D printing, "clear" can mean the ability to manufacture complex geometries. For example, Formlabs Gray Pro Resin and Rigid Resin resins have a high "green modulus", or modulus of elasticity, that can successfully print thin and intricate details.
What accuracy is required in this case? This is determined by tolerances , which you define. How much wiggle room do you have based on the purpose of the model? What is the allowable variability in the closeness of the measurements to the exact ones? It depends on the specifics of your project. For example, a component with a dynamic mechanical assembly needs tighter tolerances than a conventional plastic housing.
If you're specifying tolerance, you'll probably need precision as well, so let's assume we're measuring bullseye accuracy. Earlier we called the shots in the picture with the target on the right fuzzy.
But if you have wide tolerances, this may not be a problem.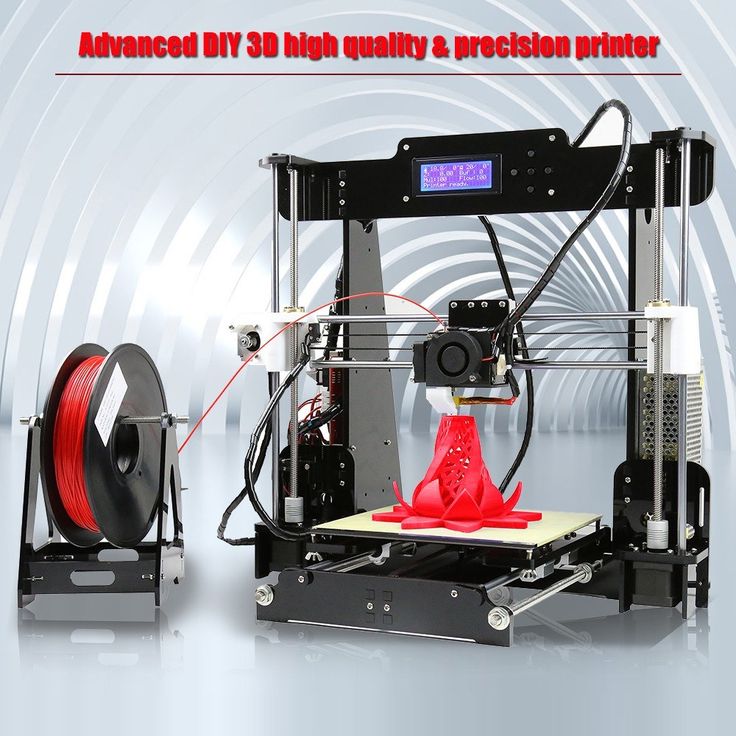 The shots are not as close to each other as they are on the target on the left, but if the acceptable range of sharpness is ±2.5 hoops, then you are not out of range.
As a rule, achieving and maintaining tighter tolerances entails higher production and quality control costs.
White Paper
Tolerance and fit are important concepts that engineers use to optimize mechanical functionality and manufacturing cost. Use this white paper when designing 3D printed workpieces or as a starting point when designing a fit between parts printed with Formlabs Tough Resin or Durable Resin.
Download white paper
There are many factors to consider when thinking about precision and clarity in 3D printing, but it's also important to get your needs right.
For example, a sharp but inaccurate 3D printer may be optimal for some applications. An inexpensive Fused Deposition Modeling (FDM) machine will produce less accurate parts, but for a teacher teaching students 3D printing for the first time, the exact fit of the student's CAD model doesn't matter as much.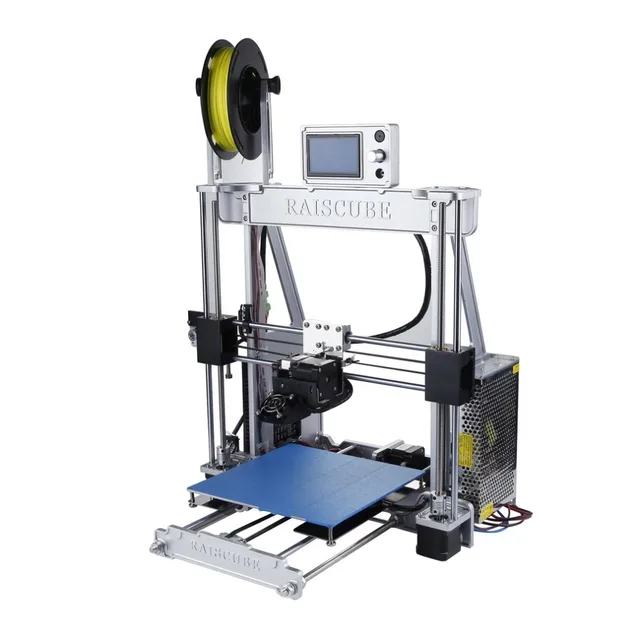 But if the printer performs to specifications and delivers the quality expected of it within the tolerances the user is accustomed to, this may be sufficient for successful operation.
Check out our detailed guide comparing FDM vs. SLA 3D printers to see how they differ in terms of print quality, materials, application, workflow, speed, cost, and more.
There are four main factors that affect the accuracy and clarity of a 3D printer:
3D printing is a type of additive manufacturing where models are made layer by layer. Violations can potentially occur in every layer. The layering process affects the level of clarity (or reproducibility) of each layer's accuracy. For example, when printing on an FDM printer, layers are formed using a nozzle, which cannot provide the same accuracy for obtaining complex parts as other 3D printing technologies.
Because layers are extruded, FDM models often show layer lines and inaccuracies around complex features.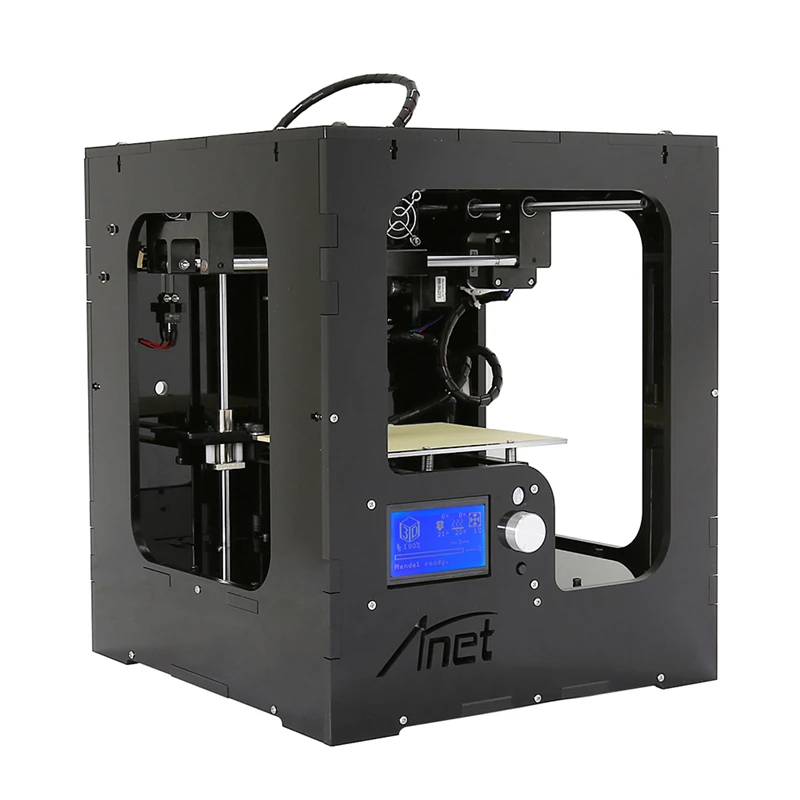 (Left is an FDM printed part, right is a SLA printed part.)
In stereolithography (SLA) 3D printing, each layer is formed by curing a liquid polymer with a high-precision laser, resulting in more detailed models and achieve high quality on a consistent basis.
Selective Laser Sintering (SLS) also uses a laser to accurately convert nylon powder into lightweight, durable parts.
The specifications of a 3D printer alone do not give an idea of ​​the accuracy of the models produced. One of the common misconceptions about the accuracy of various 3D printing technologies is describing XY resolution as dimensional accuracy.
For digital light processing (DLP) printers, the XY resolution corresponds to the projected pixel size. Many 3D printer systems use this projected pixel size, or XY resolution, as a general measure of accuracy, such as stating that with a projected pixel size of 75 µm, the accuracy of the device is ±75 µm.
Check out our guide to SLA and DLP 3D printing, where we talk about the features of the two processes and how they differ.
But this data does not affect the accuracy of the printed model. There are many other sources of error that affect accuracy, from components and calibration to materials and post-processing. We will consider the last two factors in more detail.
The best way to evaluate a 3D printer is to study the models printed on it.
Accuracy may also vary depending on the media you are printing on and the mechanical properties of those media, which can also affect the likelihood of model warping.
Formlabs Rigid Resin has a high "green modulus", or modulus of elasticity before final polymerization, which allows you to print very thin models with high definition and reliability.
But, again, it all depends on your goals. For example, in dentistry, the accuracy of 3D printed models is critical. But if you're printing a concept model, chances are you just want to get a general idea of ​​the physical product, and accuracy won't be that important.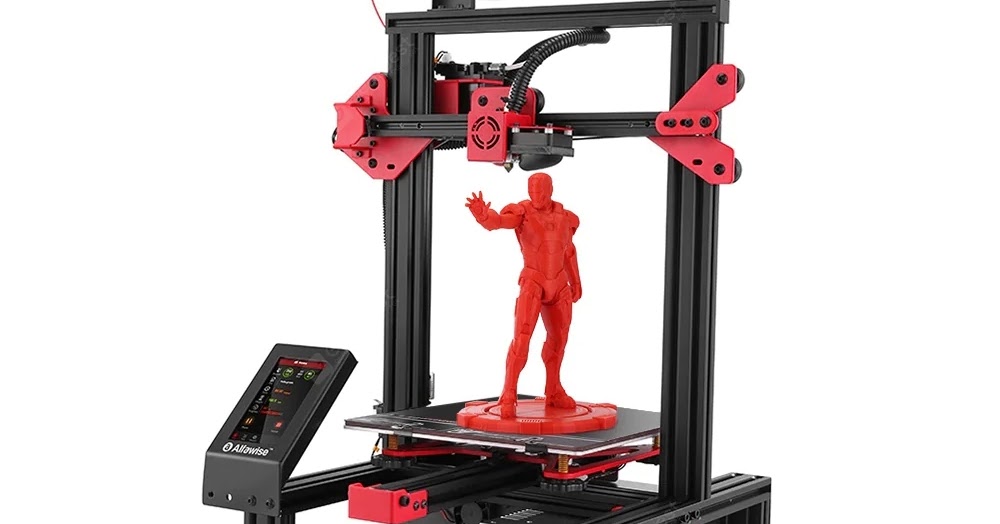 Margins, mold surfaces, and contact surfaces printed with Formlabs Model Resin are accurate to within ±35 µm of the digital model at over 80% of surface points when printed at 25 µm settings. The overall accuracy across the entire arc is within ±100 µm on 80% of surfaces when printed with settings of 25 or 50 µm.
3D printed models often need to be cured, which in turn often leads to shrinkage. This is normal for any part made using SLA or DLP 3D printing. Depending on the printer, this phenomenon may need to be considered in the design. PreForm, Formlabs' free file preparation software, automatically compensates for this shrinkage, ensuring that the final cured models are the same dimensions as the original CAD model.
How does the final polymerization work? Learn more about the theory behind the process and see efficient ways to successfully finish curing models made with stereolithographic 3D printers.
Producing quality models on a 3D printer requires attention not only to the printer itself, but to the entire production process.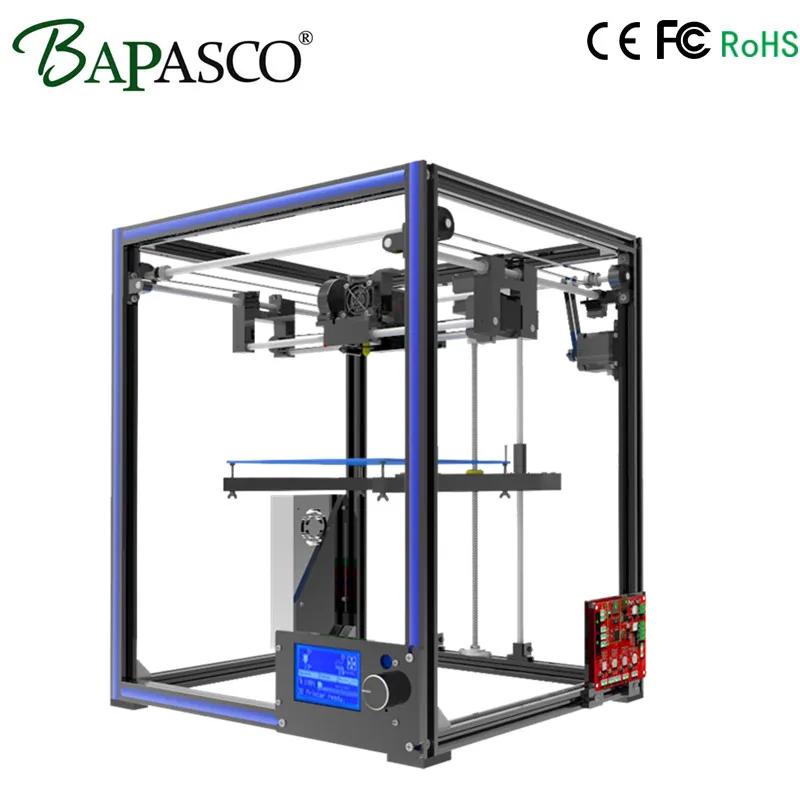 The final result may be affected by the print preparation software, post-processing materials and tools used. In general, integrated systems designed to work together produce more reliable results.
Unlike machining, where parts are progressively improved to tighter tolerances, 3D printing has only one automated manufacturing step. While complex coating adds cost to processes such as CNC milling, creating complex features with 3D printing is essentially free, although the tolerances of a 3D printed model cannot be automatically improved beyond the capabilities of the printer. without resorting to subtractive methods.
3D printing is a great option if you have rough, complex features such as undercuts and complex surfaces, and don't necessarily need surface accuracy better than ±0.125mm (standard machining). Tolerances beyond standard machining must be achieved using subtractive methods, either through manual or machine processing, for both 3D printed and CNC models.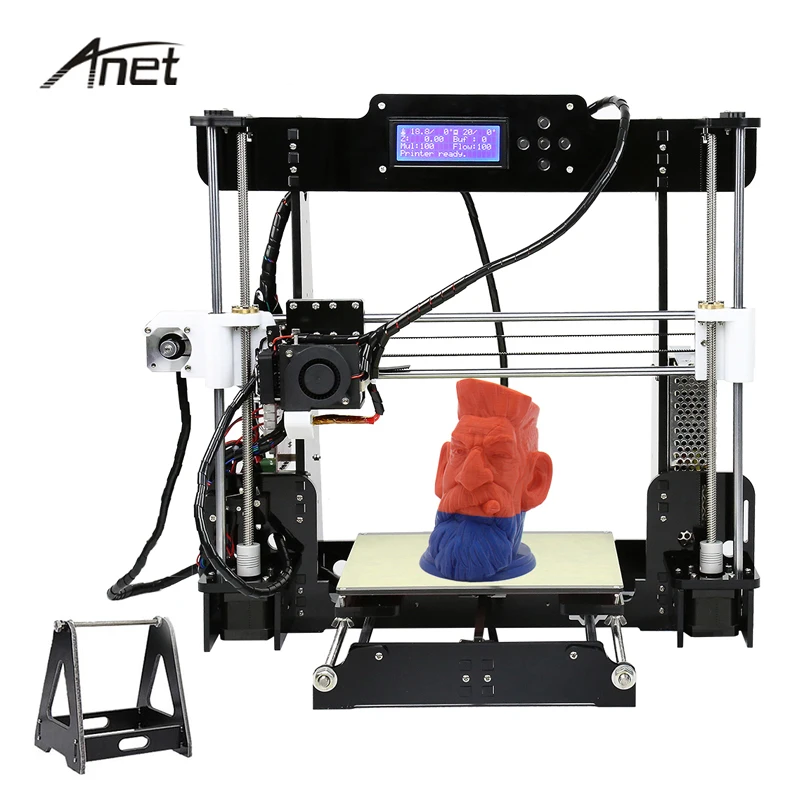 SLA has the highest tolerance compared to other commercial 3D printing technologies. The tolerances for stereolithographic 3D printing are somewhere between standard and precision machining.
In general, more malleable stereolithography materials will have a wider tolerance zone than more rigid materials. Designing subassembly parts for tolerance and fit reduces post-processing time and simplifies assembly, as well as reduces material costs per iteration.
There are many other factors to consider when evaluating 3D printers. Should your models be isotropic? What mechanical properties should your models (and, accordingly, the materials from which they are made) have? The best place to start is to get familiar with the physical models printed on a 3D printer. Order a free material sample from Formlabs of your choice and see for yourself the quality of your stereolithography print.
Request a sample 3D model
Top 12 3D Printers - Ranking 2021 (Top 12)
The formation of any new industry generates a lot of concepts and their practical implementations.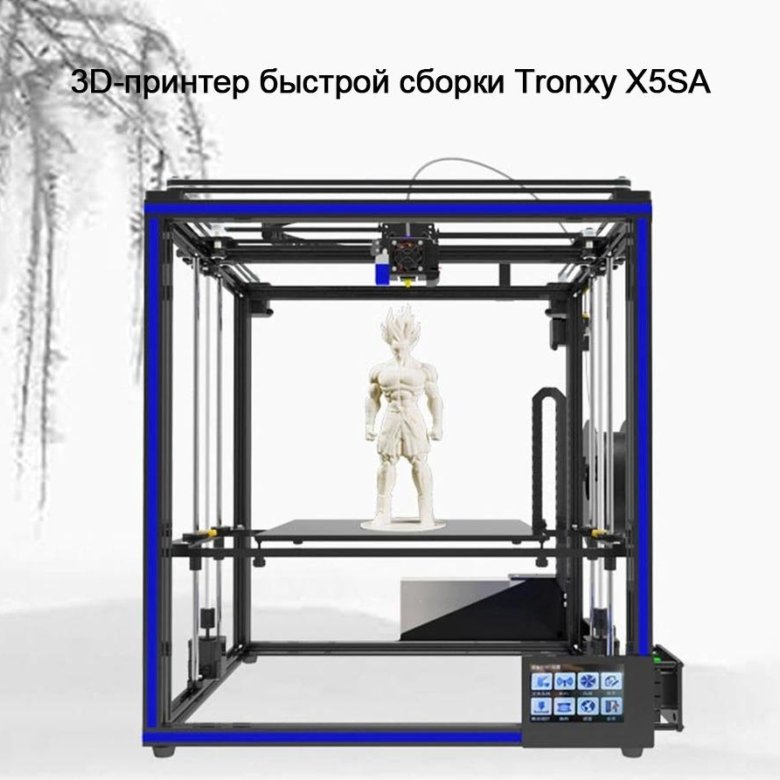 Three-dimensional printing has become widespread only in recent years, and it is still quite difficult to predict the prospects of a particular technology. We tried to present the ranking of the best 3D printers as of the beginning of 2021.
To date, the most numerous representation in the "home" segment of this market have Fused Deposition 3D Printers (FDM) , and complex geometries with increased precision can be realized with Stereolithography (SLA) . At the same time, already within the framework of these technologies, there is also a competitive struggle for a place under the sun. More precisely, a kind of differentiation according to "niches".
How to choose a good 3D printer?
Types of 3D printers
3D printers with layer-by-layer fusing are usually classified according to the types of implemented kinematic scheme.
With table movable in a horizontal plane (design by Josef Prusha). The most simple and affordable. Due to objective reasons, they have low accuracy and limitations on the types of plastic used due to the difficulty of ensuring the desired temperature regime.
With table that moves vertically only (H-bot, CoreXY, Ultimaker and variations). Each subspecies has its advantages and disadvantages, but in general, 3D printers of this class print better than the first ones, have good potential for improvement and support all the existing variety of modern plastic (theoretically).
Delta printers and robots . The fastest of the FDM models, but with very high requirements for frame rigidity, manufacturing accuracy of supports and guides, the weight of the moving part, the power of the "brains", etc.
The first stereolithographic printers were based on the polymerization of a special resin under the influence of laser radiation of a certain wavelength and cost a lot of money.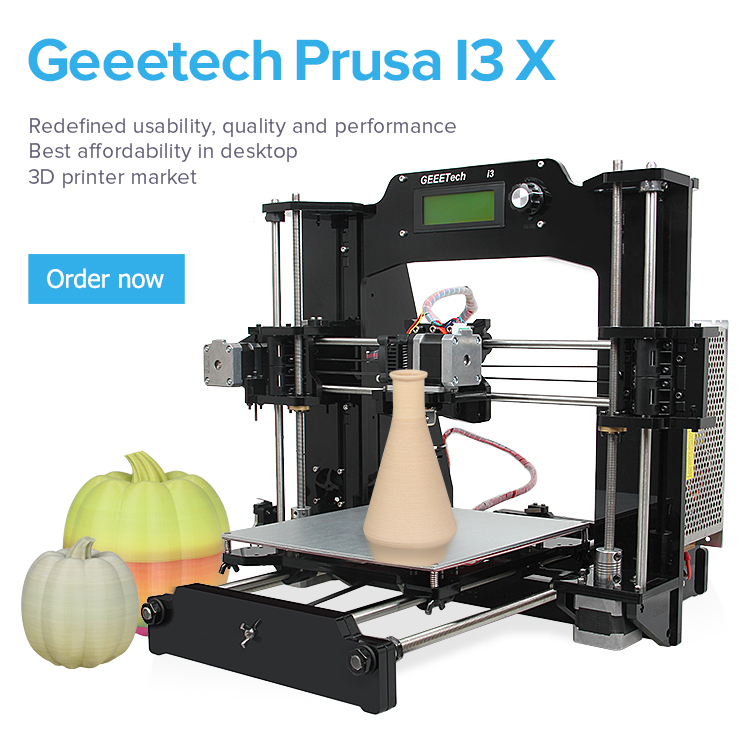 In principle, over the past couple of years, the situation has changed only in relation to the price of photopolymers. The indisputable advantage of this category of devices is the high printing accuracy, sufficient for master modeling, jewelry business and elite dentistry.
The use of powerful LEDs instead of lasers has dramatically reduced the cost of stereolithographic 3D printers. Naturally, due to a partial loss of accuracy, insofar as laser printing technology operates with a wavelength, and LED technology operates with the pixel size of the projecting LCD screen (currently it is approximately 50 microns). The situation is exacerbated by various concomitant parasitic effects. In particular, the scattering of an unfocused beam of light.
When choosing, keep in mind that, ideally, photopolymer printing needs additional devices for removing resin residues (washing) and additional illumination of finished models for their complete curing (dryer).
Materials
The second, no less important aspect of the quality of 3D printing is the materials used.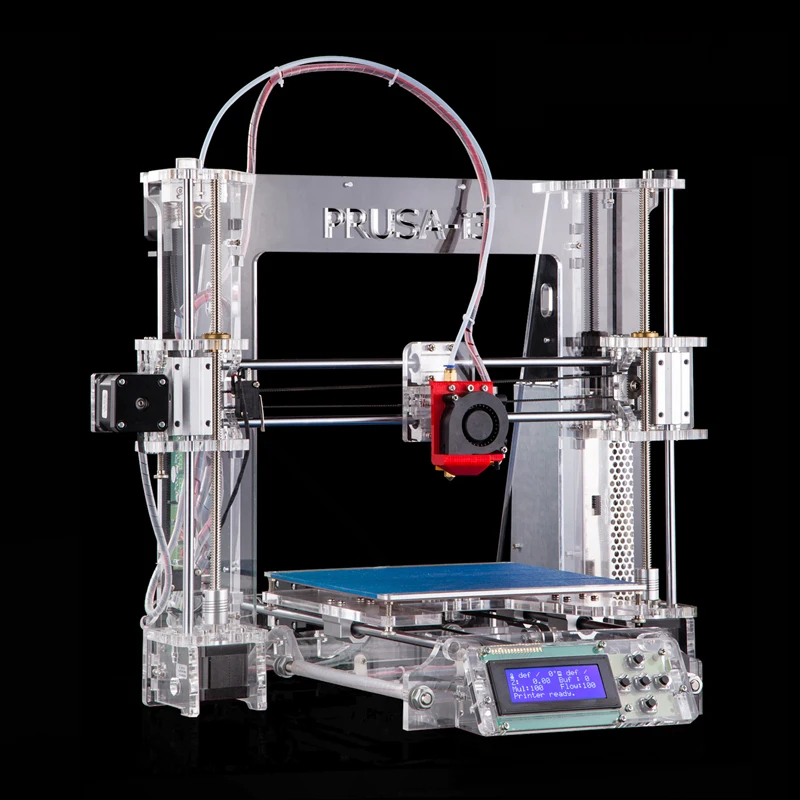 For printers with layer-by-layer deposition, their diversity is an order of magnitude higher. What is worth only a large group of engineering plastics: glass- and carbon-filled, refractory, conductive, flexible, etc. Naturally, all this wealth works correctly only if the necessary temperature conditions are observed during the printing process, which is achieved mainly in closed cube-type structures.
In the camp of photopolymers, things are even sadder, since their assortment is much more modest. In addition, the print time depends on the color of the material (wavelength), and the difference is really impressive. Well, the price tags are relatively humane here can only be called "consumer goods". At the same time, the pace of development of this category of consumables is higher, as is the dynamics of their cost reduction.
Construction area size
Another defining criterion when choosing a 3D printer is how large are you planning to print? Most low-cost fusion printers have a cubic or cylindrical working area with a side (base diameter) of 200-250 mm.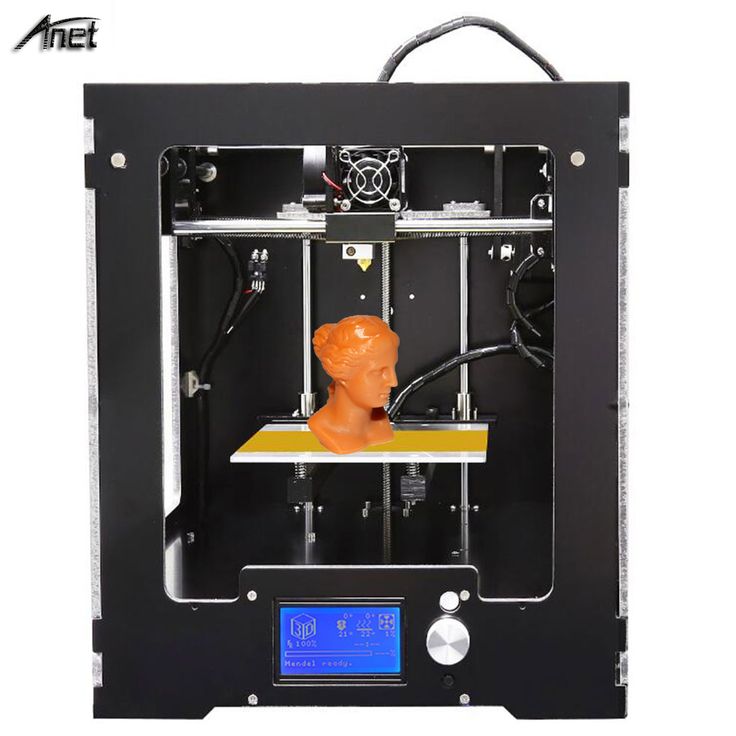 At the same time, delta-shaped structures make it possible to obtain higher one-piece models. Too small size? Focus on 3D printers with an increased workspace, but the variety of those is not very large.
Other functionality
Wi-Fi interface allows you to do without an additional cable on the table. Please note that experienced printers advise you to connect to the router using a static IP address. With the help of the second extruder it is very convenient to print water-soluble supports. The ability of the printer to remember where it stopped to resume printing in case of failures or the end of the filament can also be useful.
In our review, we tried to cover all popular areas of conditionally home 3D printing in the spring of 2021.
Top 12 3D Printer Ranking
Category
Location
Description
Rank
The best low cost fusing 3D printers
1
Creality Ender 3
9. 0 / 10
2
Flying Bear Ghost 5
8.4 / 10
3
Anycubic Mega-S
8.2/10
The best fused deposition 3D printers with a large printable area
1
Anycubic Chiron
8. 5 / 10
2
TEVO Tornado
7.5 / 10
The best dual extruder fusing 3D printers
1
Flash Forge Creator PRO
8.5 / 10
2
PICASO Designer X PRO
8. 5 / 10
3
Ultimaker 3
8.0 / 10
The best stereolithographic 3D printers
1
Formlabs Form 3
9.0 / 10
2
Anycubic Photon Mono
8. 6 / 10
3
Anycubic Photon S
8.5 / 10
4
Wanhao Duplicator 7 Plus
8.0 / 10
Best value for money fused deposition 3D printers
One of the best budget printers to introduce to the world of amateur 3D printing. The subject matter connoisseurs will certainly criticize its design for moving table kinematics and the lack of normal linear guides, but for its price point, the Ender 3 3D printer is capable of producing surprisingly decent results. In fact, the openness of the body can be considered the most significant drawback of the model, since the impossibility of maintaining the desired temperature in the printing zone does not allow using all the variety of filament. Installing a suitable cap solves the problem only partially. In addition, the Ender 3 control unit is not remote, i.e. after such refinement, it is theoretically possible to overheat it.

Another disadvantage is relative. We mean a Bowden-feed extruder. The latter provides a lower inertia of the head, which favorably affects the positioning accuracy during high-speed work, but it does not cope with the dosing of soft plastics as successfully as direct systems.

Main advantages:

relatively good print results;
few unique parts;
reasonable price.

Cons:

difficulties in working with certain types of plastic;
plush kinematics with all its disadvantages.

Models in the range:

Creality Ender 3 - print material: ABS, PLA, Wood
Creality Ender3 Pro - printing material: ABS, Flex, Nylon, PLA, Wood, PETG, SBS, Carbon Fiber

9. 0 / 10

Rating

Reviews

3D printer Ender 3, as for me, for my money and especially for home use is ideal. I bought it new and already partially upgraded in detail. But still there are Wishlist for improvements, in which I stop myself. I see no reason to invest money if you can buy a higher level printer.

Read more

Read more
It is believed that a closed chamber allows better control over the process of "shrinkage" of the filament, preventing its delamination and minimizing the number of "supports". In other words, the presence of such a device provides greater versatility of the 3D printer in terms of the materials used, as well as the allowable "overshoots" of individual elements of the printed model. In this sense, Flying Bear Ghost 5 is a bit of a compromise, since its design does not provide for a door. Nevertheless, three walls protect against drafts quite acceptable and, judging by the reviews, working with PETG on this printer is no more difficult than with PLA, and it is also better than others when printing tall objects. Of course, the price tag for an entry-level device is not the most enticing, but the dual drive extruder, 32-bit controller, dual-band Wi-Fi and a color display with a user-friendly interface almost justify it. In contrast to the strange solution with the rear mount of the coil, because of which each replacement of the plastic entails unnecessary manipulations.

Main advantages:

semi-closed chamber;
double feeder drive;
Wi-Fi Dual Band;
user-friendly touch display.

Cons:

inconvenient location of the memory card slot and filament spool;
for such a price I would like to have tensioners;
noisy Z driver.

8.4 / 10

Rating

Reviews

The device can print abs and fairly tall models with less risk of shrinkage out of the box.

Read more

Read more
Continues our ranking of the best Anycubic Mega-S 3D printers. An upgraded version of the popular i3 Mega model features a rotary feed extruder, allowing it to print even on flexible plastics. The kinematics of the recommended printer is based on a Prusa-like arrangement on shafts and linear bearings. Given the low price and, as a result, a very controversial class of manufacturing accuracy of these elements, one should not be surprised at the presence of backlashes and loud sound accompaniment of the work process. In addition, the manufacturer puts cheap A49 drivers in Mega-S88, exacerbating the situation with extra decibels. Fortunately, they simply change, so lovers of silence have the opportunity to increase the level of comfort due to the low-noise TMC2208 or 2209. Among the other disadvantages of the device, we note the 8-bit control system. Its limitations will affect if you are going to print something artistic. For obtaining various technical details, this moment is unprincipled.

Main advantages:

rich equipment;
removable stepper drivers;
Fairly accurate filament feeder (can print with flex plastics).

Cons:

8.2 / 10

Rating

Reviews

Surprisingly hardy printer, combines cheapness and excellent print quality with all plastics, except for high-temperature ones.

Read more

Read more
Best Large Area Fusion Layered 3D Printers
Anycubic Chiron

If you plan to print large enough objects, and in their entirety, then you don't have much choice in the segment of affordable 3D printers. Anycubic Chiron is one of the few such printers. Unlike the Mega-S discussed above, Chiron's table rolls along the profile on rollers, but the device is controlled by the same 8-bit controller and is equipped with noisy budget stepper motor drivers. Of the advantages of Anycubic Chiron, it is worth highlighting the well-implemented heating of the platform, which, together with the proprietary ultrabase, ensures reliable adhesion of the printed model and its removal at the end of the workflow. In addition, the design of the printer makes it elementary to replace the mentioned drivers with low-noise ones.

Main pluses:

allows to print large models;
is capable of printing with flexible materials;
quality ultrabase;
normal platform heating throughout.

Cons:

noisy complete drivers;
8-bit controller;
Touch screen sensitivity is low.

8.5 / 10

Rating

Reviews

When printing large models, it is better to change the nozzle for a larger one. I put 0.8. I like the printer, it justifies itself 100%, and it paid off more than once.
TEVO Tornado

The

TEVO Tornado is another low cost 3D printer with a large build area. In fact, this is a classic "drygostol" with an open body and the inability to maintain the optimal temperature in the working area. But at least the printer in question has a heated and thermally insulated platform, and also allows you to optionally install a second extruder for simultaneous printing with two colors / types of plastic. In addition, Tornado will certainly interest those potential buyers with a modest budget who are alien to shamanic dances to the famous percussion musical instrument. The popular Tevo model is assembled and configured in an elementary way.

Main advantages:

large working area;
ease of assembly and adjustment;
good potential for improvement.

Cons:

not all types of plastic are supported;
takes up a lot of space.

7.5 / 10

Rating

Reviews

I am completely satisfied with my purchase. In the future, of course, I plan some optional improvements, testing different plastics, many new models, etc.
Best Dual Extruder Fusion Layer 3D Printers
Flash Forge Creator PRO

Only self-assembly of a 3D printer allows you to save as much as possible, but not everyone is ready to spend time on it or have sufficient skills and abilities. The second way is to purchase a high-quality clone of a well-known model. In this case, we are talking about the "cube" of the American pioneer of the 3D printing market, the MakerBot Replicator 2X printer. Strictly speaking, its other well-known analogue, Wanhao Dublicator 4S, will cost your budget even less, but we considered the presence of airflow (important when working with PLA plastic in closed cases), improved electronics and slightly thicker shafts to be a good reason to choose FlashForge Creator PRO. The key feature of the recommended design is the presence of two extruders, i.e. regular possibility of two-color printing or the formation of water-soluble supports.

Main advantages:

possibility of simultaneous printing with two materials;
airflow;
reasonable price for such functionality.

Cons:

limited range of supported plastics;
Not the best quality for two-color printing.

8.5 / 10

Rating

Reviews

High-quality and competently made 3D printer. I was very pleased with the quality of printing, the material of the table and the presence of airflow.
PICASO Designer X PRO

A good professional-grade 3D printer that allows you to print very complex parts with high precision, as well as use especially refractory engineering plastics. Ideally, you should work on PICASO Designer X PRO using only high-quality filament, since one of the features of the X platform is support for unified profiles. Roughly speaking, I chose the right one, pressed the button and got the finished product. Other advantages of this model include the presence of a double direct extruder with a change of nozzles, high maximum heating temperatures (150 and 400 degrees for the table and extruder, respectively), a cunning air flow distribution system to maintain the required microclimate, and reliable control of plastic supply. And all this wealth in a buried case and in high-quality factory performance.

Main advantages:

is able to print with water-soluble and refractory plastics;
profile system support;
dual direct extruder with quick nozzle change;
high table and extruder heating temperatures;
advanced filament feed control.

Cons:

full possibilities are revealed only when working with high-quality plastic;
high price.

8.5 / 10

Rating

Reviews

The printer is ready to work both in super-quality mode (but you have to wait), and in a quick, draft version. I would like to note that in the draft version it prints perfectly.
Ultimaker 3

The technology of printing models of complex geometric shapes by layer-by-layer fusing involves the use of a variety of supporting structures. But, if the "main" plastic is used to form such props, their subsequent removal can be very difficult. An elegant way out was found through the organization of support using water-soluble materials, and the new 3D printers from Ultimaker are interesting just for their standard ability to print with PVA plastic. Naturally, the 2-extruder design makes simultaneous two-color 3D printing possible as well. The weak point of the Ultimaker 3 is cited by many owners as filament-loving single-gear feeders and recommend changing them to alternative feeders from BondTech. Of the other chips, it is worth noting the automatic calibration of the table at three points and an automated settings system based on NFC-chip spools with filament.

Main advantages:

can print with water-soluble plastic;
two extruders;
table auto-calibration;
Chip plastic support.

Cons:

controversial feeder design;
"snot" problem not solved;
is very expensive for the offered functionality.

8.0 / 10

Rating

Reviews

Yes, maybe the device is not perfect in some ways, but this is one of the few 3D printers that has a second switchable nozzle. Moreover, the diameter of the latter changes in just a couple of minutes.
Best Stereolithography 3D Printers
Formlabs Form 3

If you do not take into account frank exoticism, SLA printers have no alternative in terms of print accuracy. Moreover, using tricky scanning algorithms, for example, with additional layer-by-layer bypasses of the formed part along the contour for better smoothing, they make it possible to obtain an almost perfect surface. In this sense, the Form 3 3D printer is close to perfection, and one can only complain about its relatively low speed. The automated process of pouring the photopolymer, an efficient mechanism for its mixing, a sufficiently large construction area, support for all relevant options for loading tasks - there are many arguments in favor of the solution from Formlabs. A little expensive for home use, but jewelers and dentists have long appreciated this printer.

Main advantages:

high printing precision;
comfortable and thoughtful design;
WiFi, USB or twisted pair connection.

Cons:

limited life of the photopolymer bath;
high price.

9.0 / 10

Rating

Reviews

I uploaded preForm, and for about 30 minutes I tried to figure out where the Print settings are in it ... until I suddenly realized that only the layer thickness is configured here ... Well, support))
Anycubic Photon Mono

Continues our ranking of the best Anycubic Photon Mono 3D printers in 2021. Not every novice printer is ready to spend money on 3D printers with laser stereolithography, so he is forced to look towards inexpensive models with an LED illumination system. In principle, even the predecessor of the recommended device (Photon S) provided high-quality results, but it did not have a good print speed. The use of a monochrome display (which is what Mono says in the title) allows you to increase performance due to less power loss of ultraviolet radiation and, as a result, reduce the time of layer-by-layer illumination. The manufacturer promises a 4-fold increase, the owners' reviews indicate an increase in speed by a factor of three, which is also very good. Anycubic Photon Mono is the youngest device in the new line, and users consider savings on the bath and a protective film as its most significant drawbacks. The first is plastic here, and the second cannot be changed without a frame, which is quite expensive.

Main advantages:

relatively high print speed;
platform design for easy dripping of excess resin.

Cons:

metal tub and collapsible frame must be purchased separately;
Not everyone will like the lack of a door.

8.6 / 10

Rating

Reviews

There are shortcomings, especially the bath did not please me directly. However, at this price, this is a great car for home and for making money.
Compared to fusing, LED 3D printers (DLP) provide higher detail in the resulting products, but the level of detail depends on a number of factors, ranging from the type of photopolymer resin used to the degree of stray light. The influence of the latter can be significantly reduced by the irradiating module, in which each UV LED is equipped with an individual focusing lens. Actually, it is the fundamental difference between the recommended DLP novelty of this manufacturer, which received the 'S' index. If you do not need increased accuracy, it makes sense to stop at the previous version of this printer - Anycubic Photon and save a couple of thousand. Just in case, let's clarify that in DLP printers, illumination is performed pixel by pixel, i.e. the minimum achievable XY dimension is approximately 50 microns. Keep this in mind when reading the Photon S description about the 10 µm layer thickness.

Main advantages:

less stray light;
double rails;
reasonable price.

Cons:

rough platform surface;
plastic housing.

8.5 / 10

Rating

Reviews

Instead of 4 diodes and a deflector in the "Esk" a matrix of diodes with lenses over the entire area. That was the main reason to buy it.

Read more

Read more
Perhaps, apart from Wanhao, no other manufacturer can boast of such an impressive variety of modifications of their 3D printers. Not all of them are successful, but the "plus" version of the Duplicator 7 was appreciated by many amateurs and professionals of stereolithographic printing. The model is distinguished by a built-in control unit, which allows you to do without a constantly turned on computer or laptop in the process. It is not easy to get high accuracy when printing on the Wanhao Duplicator 7 Plus, although there are numerous cases of using this model for solving dental and even jewelry problems. A peculiar feature of the printer can be considered a relatively simple possibility of its improvement by installing additional modules. For example, to connect via WiFi.

Main advantages:

built-in control unit;
relatively good print accuracy in principle;
upgradeable;
double rails.

Cons:

useless transparent top cover;
Difficulty setting for accurate printing.

8.0 / 10

Rating

Reviews

The printer works autonomously and, indeed, in relation to polymers, Harz labs prints "out of the box" without any problems.

Read more

Read more
So far, only wealthy people or great enthusiasts can afford to choose 3D printing as a hobby.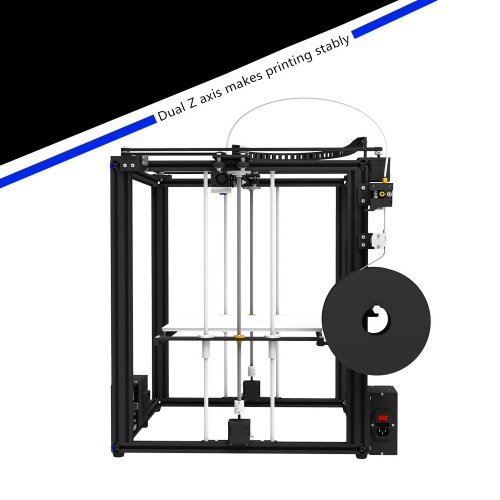 At the same time, the latter are likely to pay attention to the simpler devices of the RepRap category, which allow endlessly improving the design.
Representatives of small businesses are another matter. They need the result "here and now", if possible with minimal additional time losses to refine this tool of production. In any case, a good 3D printer should be chosen for a specific task. There are no universal solutions here, although there are some general signs of a professional level. In particular, this is a closed case, which significantly expands the versatility of the 3D printer and allows the use of special types of plastic on it. Another example is models with two extruders, without which it is impossible to implement really complex tasks.
Good luck!
Rate the article
4.