Best 3d printers under 600
The Best 3D Printers in October 2022 (For Every Price)
With so many 3D printers available, from different price ranges to different technologies entirely, it can be difficult to pick the best 3D printer for you.
We're here to help: we continuously update this best 3D printer guide with the latest 3D printer reviews, and we've tested over a dozen 3D printers on this site to create this buyer's guide.
If you're in a rush, here's our 3 top picks:
BUDGET OPTION
Creality Ender 3 V2
Reliable low-cost 3D printer
Easily upgradable with a wide range of printable or purchasable upgrades
Improved print bed for better adhesion
Available at:
Creality hereAmazon here
RESIN PICK
Anycubic Photon Mono X
High-quality mid-range resin 3D printer
Fast 60mm/h resin printing
Powerful 4K LCD screen for precise details and miniatures
Available at:
Anycubic hereAmazon here
PREMIUM PICK
Prusa i3 MK3S+
Gold standard in DIY FDM 3D printing
Super reliable workhorse
Upgradable to print 5 colors simultaneously
Available at:
Prusa here
---
What makes a good 3D printer?
We used the following criteria, along with our hands-on experience, to make our top picks:
Print quality: resolutions, accuracy and consistency
Build volume: not a problem if you just want to print miniatures, but bigger can be better
Reliability: especially important in cheap printers, we picked durable printers that work reliably
Versatility: from the range of materials you can print, to any extras such as a dual extruder, enclosure, and more
Easy to use: easy assembly, simple and intuitive to set up, and straightforward slicer software
We've split our recommended picks into different categories to help you find the best 3D printer based on your needs.
Then, below we have our full product reviews of each printer with the full details, and where to get the best price.
The Best 3D Printers in 2022 – Reviews
Best under $300: FDM — Creality Ender 3 V2, Anycubic Kobra
Best under $300: Resin — Anycubic Photon Mono 4K, Elegoo Mars 2 Pro / Mars 3
Best for kids — Toybox 3D printer
Best for $500: FDM — Anycubic Vyper, Prusa Mini, Creality Ender 3 S1 Pro
Best large-format resin printer — Anycubic Mono X, Elegoo Saturn S
Best large-format FDM — Creality Ender 5 Plus
Best FDM 3D printer for $1000 — Prusa i3 MK3S+
Best dual extruder under $1000 — Flashforge Creator Pro 2, Sovol SV04
Best 3-in-1 3D printer, CNC, laser — Snapmaker 2.0 AT
Professional resin printers — Prusa SL1S Speed, Formlabs Form 3
Professional FDM — Ultimaker S3, S5
Here's the full list:
| 3D printer | Price | Best place to buy | Alternative |
| --- | --- | --- | --- |
| Creality Ender 3 V2 | $279 | Creality Store here | Amazon here |
| Anycubic Photon Mono 4K | $219 | Anycubic here | Amazon here |
| Elegoo Mars 2 Pro / 3 | $250-$350 | Elegoo here | Amazon here |
| Toybox | $299 | Toybox here | |
| Anycubic Kobra | $299 | Anycubic here | Amazon here |
| Prusa Mini | $350 | Prusa Store here | |
| Anycubic Vyper | $359 | Anycubic Store here | Amazon here |
| Creality Ender 3 S1 Pro | $479 | Creality Store here | Amazon here |
| Anycubic Mono X | $449 | Anycubic here | Amazon here |
| Elegoo Saturn S | $549 | Elegoo here | Amazon here |
| Sovol SV04 | $539 | Sovol 3D here | |
| Ender 5 Plus | $579 | Creality Store here | Amazon here |
| Prusa i3 MK3S+ | $749 / $999 | Prusa (DIY) here | Prusa (built) here |
| Flashforge Creator Pro 2 | $649 | Flashforge here | Amazon here |
| Snapmaker 2. 0 AT | $1,199-$1,799 | Snapmaker here | Amazon here |
| Prusa SL1S Speed | $1,999 | Prusa Store here | |
| Formlabs Form 3 | $3,499 | Dynamism here | |
| Ultimaker S3 | $4,030 | Dynamism here | Matterhackers here |
| Ultimaker S5 | $5,995 | Dynamism here | Matterhackers here |
The best 3D printers in 2022.
---
Best Under $300
For new and experienced makers alike, finding the best 3D printer without breaking the bank is important.
3DSourced is reader-supported. When you buy through links on our site, we may earn an affiliate commission. Learn more
---
Creality Ender 3 V2 — best 3D printer for the price
Price: Check price at Creality Official Store here / Available on Amazon here
Build volume: 220 x 220 x 250 mm
One of the leading 3D printers for $200, the Creality Ender 3 V2 is a very powerful machine for the price.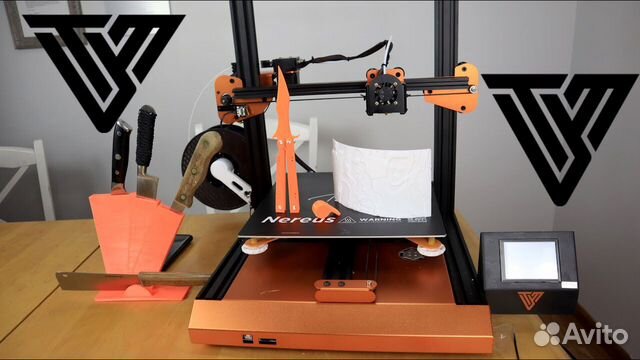 It can be assembled in under an hour, and also features a heated bed.
An affordable workhorse 3D printer, the Ender 3 V2 is known for its reliability, churning out part after part without issue. The open printing area means it isn't ideal for tougher filaments like ABS or Nylon, but as a PLA 3D printer it works well.
The Ender 3 V2 features a number of small but useful improvements on the best-selling Ender 3. The print volume is the same, but the print bed is now carborundum glass mounted on an aluminum bed, improving adhesion and making removing finished prints easier than on the previous magnetic bed. The HD screen is better than the original LCD interface, a small but pleasant quality-of-life improvement.
If you're going to be spending $200 on a 3D printer, you can't expect the quality to be flawless. If you want a Creality 3D printer and you have an extra $200 – upgrade to the Ender 3 S1 Pro, which also features on this ranking.
Read more: comparing the Ender 3, Ender 3 Pro, Ender V2 and S1
---
Anycubic Photon Mono 4K
Price: Check price at Anycubic Official here / Amazon here
Build Volume: 165 x 132 x 80 mm
Bed Leveling: Manual
LCD: 6. 23" 4K monochrome LCD
XY Resolution: 35 microns
Filament Compatibility: Resin
Connectivity: USB
The Anycubic Photon Mono 4K is a major upgrade on the standard Photon Mono, retaining the simplicity of the original while pumping up the XY resolution from 50 to 35 microns to put it in line with the pricier Mars Elegoo 3.
This major shift comes courtesy of a pivot to a 6.23″ LCD pushing 3,840 x 2,400 pixels. Although the 165 x 132 x 80 mm tails behind the Mars 3's 143 x 90 x 165 mm, it still offers ample space for most resin-based home projects and then some.
The 1-2 second cure time remains identical to the original Mono, but you're effectively able to produce the same prints in the same time frame but at a higher overall quality. Elsewhere, the 4K jumps to a new 15-LED matrix parallel light source that allows for more uniform light distribution, resulting in richer details.
So why opt for the Anycubic Photon Mono 4K over the Elegoo Mars 3? While the Mars 3 offers a sleeker overall printing experience, the Anycubic Photon Mono 4K just about keeps in pure specifications and print quality, all for $80 less.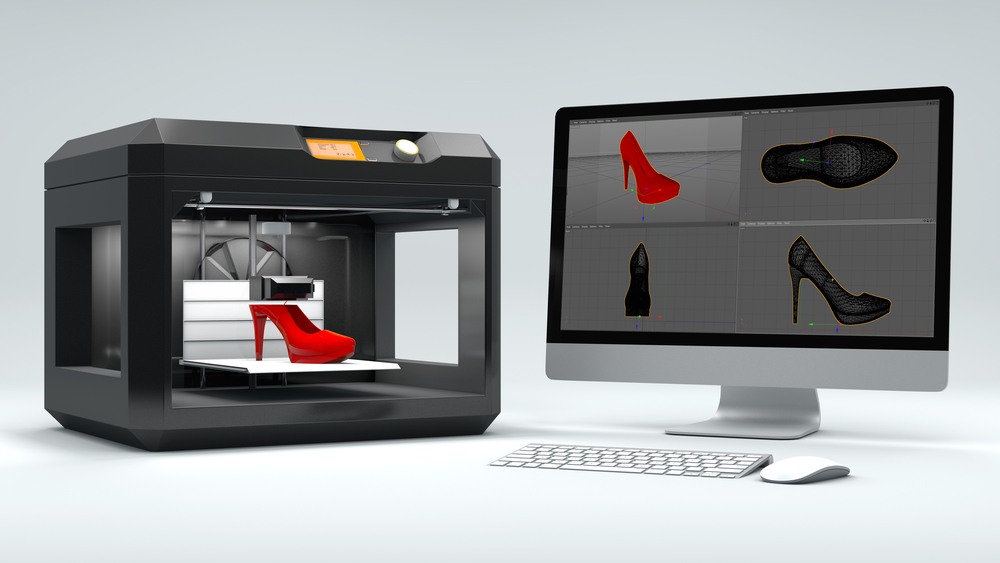 If you're after that sweet spot between spending as little as possible but still want a reliable, quality resin 3D printer, the Anycubic Photon Mono 4K hits the mark.
---
Elegoo Mars 2 Pro / Mars 3
BUDGET PICK
Elegoo Mars 2 Pro
Print Volume: 129 x 80 x 160 mm
Screen size: 6.08″ 2K Monochrome LCD
XY Resolution: 50 microns
Speed: 30-50 mm/h
Cleaning/Curing: Elegoo Mercury Plus/X
Available at:
Elegoo hereAmazon here
PREMIUM PICK
Elegoo Mars 3
Print Volume: 143 x 90 x 175 mm
Screen resolution: 6.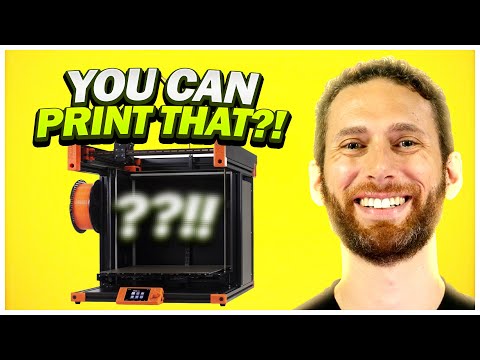 6″ 4K LCD
XY Resolution: 35 microns
Speed: 1.5-3 seconds per layer
Cleaning/Curing: Elegoo Mercury Plus/X
Available at:
Elegoo hereMatterhackers hereAmazon here
We were very impressed when we tried out the Elegoo Mars 2 Pro – especially for such a low price. It was easy to set up and get started, and the surface finish on our prints was fantastic.
However, you can upgrade from the Mars 2 Pro's 2K screen to the Mars 3's 4K screen if your budget can stretch that far, offering crisper details and ultra-fast 1.5-second layer curing.A dinosaur model we 3D printed on the Elegoo Mars 2 Pro
The Elegoo Mars 2 Pro's quality is great, and should be more than enough to print good-looking miniatures and models. The Mars 3 is not a necessity, but if you do want to overhaul the resolution and quality, go for the Mars 3.
The Mars 3 also has a larger build area: 143 x 90 x 165 mm, vs the Mars 2 Pro's 129 x 90 x 150 mm. You can print 15mm taller models, and you have 14mm on the X-axis for printing more miniature models at the same time.Clank video game 3D print on the Elegoo Mars 2 Pro.
For XY resolution, the Mars 3 clocks in at 35 microns, an improvement on the Mars 2 Pro's 50 microns. However, both are very well-made, with robust parts and CNC machined aluminum bodies.
So, if you're fine with the 2K LCD screen, smaller build area and slightly slower print speed, then the Mars 2 Pro is a great budget pick. But if you want those extra upgrades, go for the Mars 3 – or even the Mars 3 Pro. The Mars 3 also comes with a year's free ChiTuBox Pro, which usually costs $150+.
Read more: our review of the Elegoo Mars 2 Pro
---
Toybox: Best For Kids & Complete Beginners
Price: $299 – Available at Toybox Official store here
Build volume: 70 x 80 x 90 mm
The Toybox isn't your high-tech, workhorse 3D printer to start a business with, but it is one of the simplest and most accessible 3D printers we've ever tested – ideal for kids and beginners.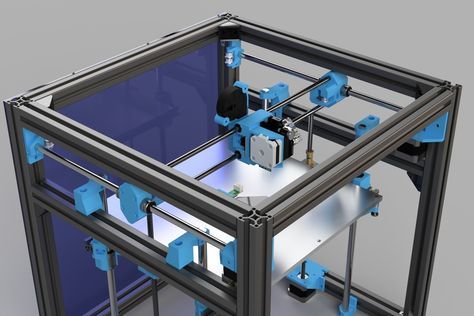 The build volume is small – just 70 x 80 x 90 mm, but if you have modest 3D printing goals to print miniatures and other fun characters, it's a great choice. 
Toybox have partnered with numerous big players to bring you a huge range of free models you can 3D print too, from Batman and Wonder Woman, to fun 3D printable dragons, tanks, cars, and so much more.A fun seal we 3D printed with the Toybox.
For kids it's super safe: it only prints low-temperature PLA, and any hot parts are kept well away from prying hands. You get small spools of many different color filaments to print away with – affectionately called 3D printer "food" by Toybox – and we found it to be reliable yet super accessible.
If you're brand new and want a hassle-free run, or want to get your kids into 3D printing cheaply, the Toybox is great.
The full review: Toybox 3D printer review
For beginners: the best 3D printers for beginnersGetting the Toybox set up.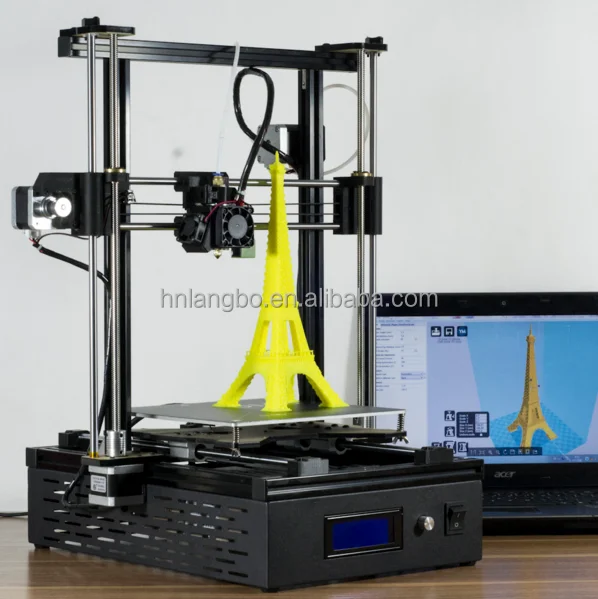 ---
Anycubic Kobra – best under $300
Price: Check price at Anycubic here / Amazon here
Build Volume: 220 x 220 x 250 mm
Bed Leveling: Yes, LeviQ automatic bed leveling
Build Platform: PEI-coated spring steel heated bed
Filament Compatibility: PLA / ABS / PETG / TPU
Connectivity: USB, SD Card
Unboxing and assembly from our Kobra review.
The Anycubic Kobra delivers incredible value for the asking price, with a spec sheet that reads like one for a printer twice its price. We were lucky enough to review the Kobra, and despite some minor slicer issues, we were thoroughly impressed with Anycubic's latest entry-level printer.
Standout features include Anycubic's in-house developed LeviQ automatic bed leveling and homing system, a PEI-coated spring steel heated bed, a direct drive extruder, and one of the sharpest touch screen UI's we've seen at the price point.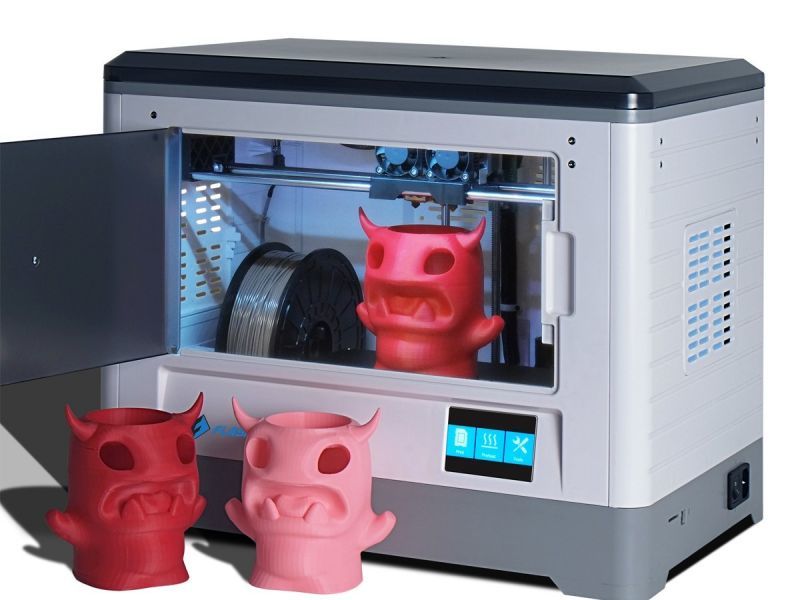 It's frankly baffling to see these types of features on a printer costing less than $300.An owl we 3D printed on the Anycubic Kobra during our test.
The Anycubic Kobra's budget appeal also extends to the quality of the prints. With a bit of software wrangling, the Kobra is capable of fantastic prints for the price, and the bang-on average 220 x 220 x 250 mm build volume should cover all your everyday 3D printing needs. 
A layer thickness range of 50 to 300 microns and print speeds pushing up to 180 mm/s have you covered for everything from sharp, detailed prints through to quick, functional parts.
Overall, the Anycubic Kobra is an affordable printer that stands out for taking some of the more frustrating and time-consuming aspects of the hobby out of the picture so that you can concentrate on the actual printing.
If you're a first-timer looking for a gentle introduction to 3D printing, the Anycubic Kobra is arguably the best option out there currently.
And if the build volume isn't enough, upgrade to either the Kobra Plus or Kobra Max:
Kobra Plus: 300 x 300 x 350 mm build area – Available here
Kobra Max: 400 x 400 x 450 mm build area – Available here
Read the full review: Anycubic Kobra review and test
---
Best Under $500
Prusa Mini – Best Premium-Budget Printer
Price: $350 – Available at Prusa Official here
Build Volume: 180 x 180 x 180 mm
Bed Leveling: Yes, SuperPINDA probe
Build Platform: Removable magnetic spring steel sheets
Filament Compatibility: PLA, PETG, ASA, ABS, Flex
Connectivity: USB, Ethernet
With the Prusa Mini, the company leverages all the Prusa i3 MK3S+'s usability and specs into a comparatively affordable printer.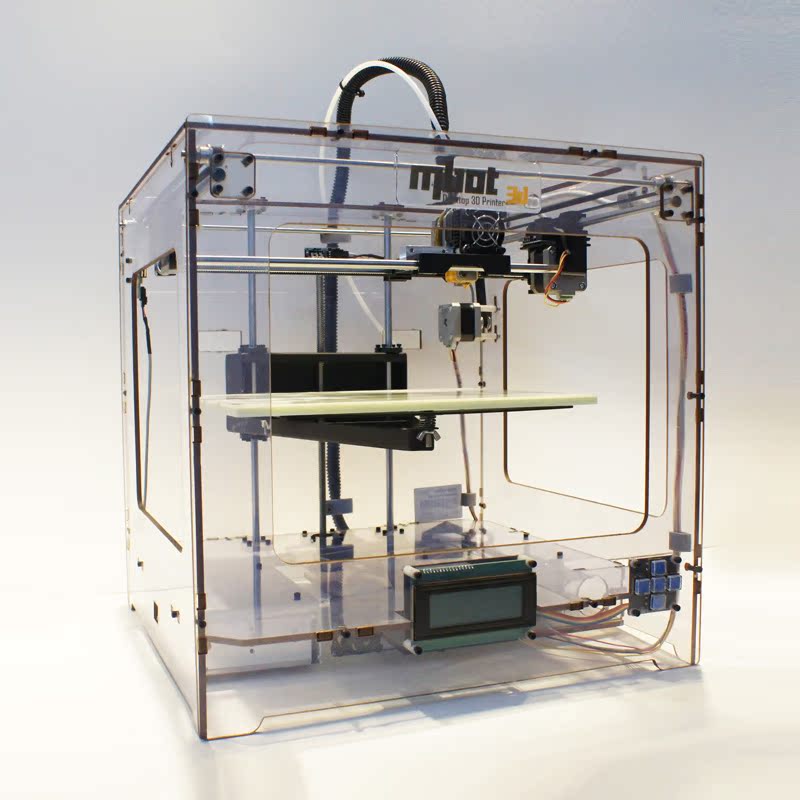 The Prusa Mini's price is entry-level, only marginally higher than you'd pay for the ever-popular Ender 3 and Anycubic Kobra.
It's a sophisticated 3D printer that focuses on simplicity. It features automatic mesh bed leveling courtesy of a superb SuperPINDA probe, a classy PEI-coated spring steel removable bed, and instructions that are as clear and user-friendly as they come.
The Prusa Mini also pairs well with a broader range of materials than your standard budget printer, covering PLA and ABS along with PETG, ASA, HIPS, and produces decent results with demanding exotics like PC blends and CF-PETG.
However, for all the Mini's fantastic attributes, it's abundantly clear where Prusa trimmed the fat, with a rather measly 180 x 180 x 180 build volume.
For the average maker, especially first-timers, the Mini's build volume should be more than enough for most common print projects. However, if you want to print large models, or large terrain areas for miniatures, opt for an Ender 5 Plus.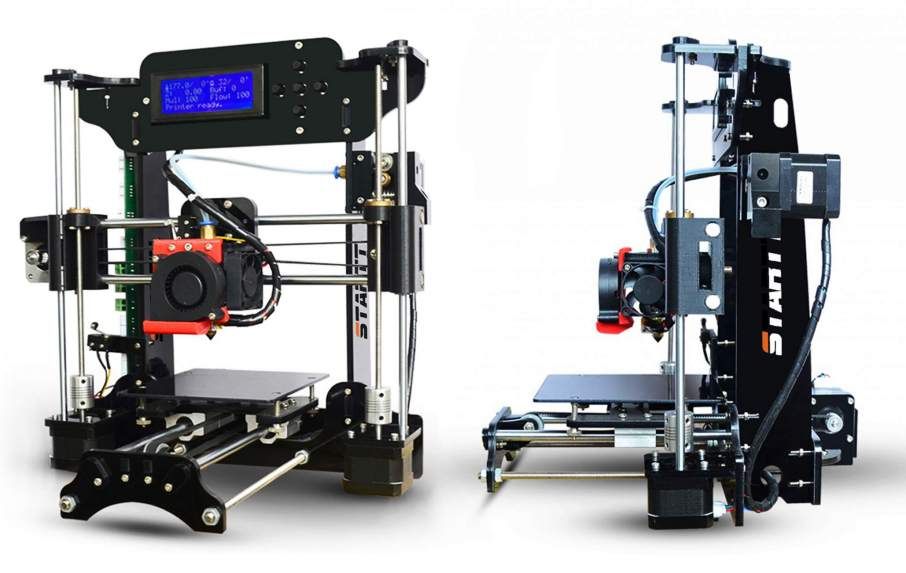 Volume aside, the Prusa Mini is a solid premium-budget option for those buying a first printer and even more experienced makers looking to add to their printer line-up.
---
Ender 3 S1 Pro
Price: Check latest price at Creality here / Amazon here
Build volume: 220 x 220 x 270 mm
Minimum layer height: 0.05mm
Bed leveling: Automatic
Max extruder temperature: 300°C
Printing with our Ender 3 S1 Pro
We highly recommend the standard Ender 3 or Ender 3 V2 for a very low-cost FDM kit, but if you want premium features for a couple hundred bucks extra, the Ender 3 S1 Pro is one of the best printers under $500.
We were really impressed with the quality when we printed out some test prints during our Ender 3 S1 3D printer review.
The build volume is mostly the same (270 mm vs 250 mm on z-height) as the standard Ender 3, but the S1 Pro has an all-metal and direct drive extruder, versus the Ender 3's PTFE bowden extruder.
This makes it much easier to print flexibles like TPU, and reduces filament jamming from the generally higher quality extruder.We 3D printed a cat…for our cat…on the Ender 3 S1 Pro.
The S1 Pro can also handle up to 300°C temperatures, so high-temp Nylon and other filaments are no problem – a rarity at under $500. The Ender 3 standard runs up to 255°C, and the Ender 3 S1 (not Pro) can handle 260°C.
Another major advantage is the auto-bed leveling. While you can buy a CRTouch or BLTouch for the Ender 3, it's a hassle and a time sink, so the Ender 3 S1 and S1 Pro coming with this is a big plus.
The z-axis is also generally sturdier and of higher quality for more reliable and precise printing, and if you do intend to print fine details, the Ender 3 S1 range goes down to 0.05mm layer heights, versus the 0.1mm on the other Ender 3 printers.
Read the full review: Ender 3 S1 Pro review and test
---
Anycubic Vyper
Price: Best price on Anycubic Store / Also Available on Amazon
Build volume: 245 x 245 x 260 mm
We were impressed with the Anycubic Vyper when we tested it last month.
The build volume is impressive, and slightly larger than you'd expect for this price range — yet the printer is compact, and fits on most desktops.
The auto leveling makes life easier and can be done via 1 click, and the Vyper also automatically adjusts your nozzle height for optimum printing. The spring steel magnetic platform makes it easy to remove prints, and its magnetism means you can remove the entire plate, remove your model in a more convenient place, and then click it back into place for your next print.One of the torture tests we 3D printed – an XYZ cube, which came out crisply.
Though we kept it at the standard 50-60mm/s during our test, Anycubic highlight how the Vyper's innovative new double fan system lets you print at up to 100mm/s without creating issues. Still, if you're going to use your printer as a speed demon, be careful when printing very small models.
The large 4.3-inch touchscreen makes printing a breeze, and the layout is intuitive and simple to operate.
It doesn't have WiFi connectivity, but it's very easy to move models from Cura to the SD card and print them on the Vyper. Overall, it's a good compact 3D printer for home makers.
You can read more about the Vyper in our Anycubic Vyper review
---
Best Large-Format Resin
Anycubic Mono X
Price: Check price at Anycubic Official Store here / Available on Amazon here
Build volume: 192 x 120 x 245 mm
The Mono X is a big upgrade on Anycubic's lower priced LCD printers. This home 3D printer can print intricate tabletop or D&D models in fantastic detail, and is one of the best 3D printers for miniatures. It prints at a very respectable 60mm/h.
The 4K screen makes for incredibly precise layers for the price, and in fact you'll barely be able to see any visible layer lines if you use more accurate print settings. Additionally, the upgraded double linear Z-axis improves stability, further improving performance.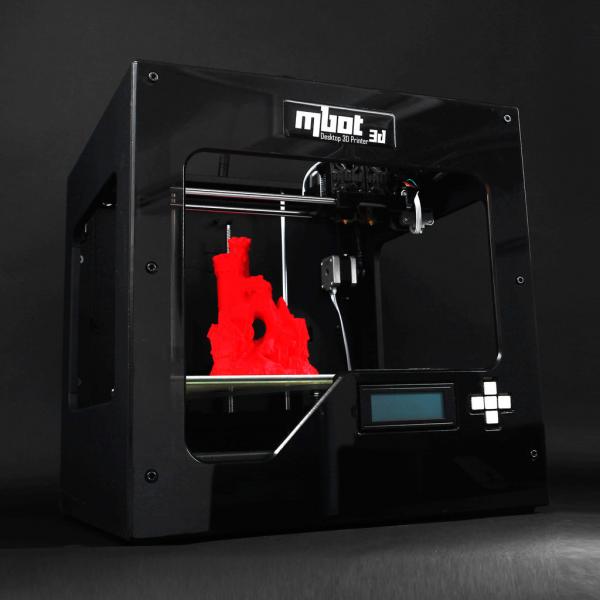 The 3.5" touchscreen makes it easy to operated, and the Mono X works over via WiFi or USB/SD. Overall, it's one of the best 3D printers for resin molds and models under $1,000, and a great 3D printer for resin.
---
Elegoo Saturn S – Best Large Resin 3D Printer
Price: Check latest price at Elegoo here / Amazon here
Build Volume: 196 x 122 x 210 mm
Bed Leveling: Manual
LCD: 9.1-inch 4K HD Monochrome
XY Resolution: 48 microns
Filament Compatibility: Resin
Connectivity: USB
The Elegoo Saturn S is a new-look upgrade on the standard Saturn, bring it in line with larger resin competitors like the Anycubic Mono X series.
Compared to the standard Saturn, build volume jumps from 192 x 120 x 200 mm to 196 x 122 x 210 mm. 
This is a slight increase, but these numbers position the Saturn S as one of the larger format printers priced under $500 – ideal for printing batches of your favorite high-detail figurines.
Elsewhere, the Saturn S 4K screen refines the XY resolution to 48 microns, offering a slight jump in fine detail over the Saturn's 50 microns. You could spend a further $200 on the Photon Mono X 6K to drop to 34 microns. Still, the differences at this scale are virtually indistinguishable to anyone but the most discerning makers.
When compared with the Anycubic Mono X (not the 6K version), they have similar 4K screens and resolutions, with the Saturn S having a 4mm larger X-axis, and the Mono X with a 35mm larger Z-height. So if you want to print taller models, go with the Mono X.
They're of similar speeds, and have similar connectivity via USB – so it's mostly down to what you plan to print: do you want to print wider, or taller? For wider, go with the Saturn S, for taller, the Mono X. And for a 6K screen, go for a Mono X 6K.
---
Best Large-Format FDM
Ender 5 Plus – Best Large-Format 3D Printer Under $1,000
Price: Check price at Creality Official here / Amazon here
Build Volume: 350 x 350 x 400 mm
Bed Leveling: Yes, BLTouch auto-bed leveling probe
Build Platform: Glass heated bed
Filament Compatibility: PLA, ABS, TPU, Composite-Filled
Connectivity: SD Card, Browser Interface
The real highlight of the Ender 5 Plus is the 350 x 350 x 400 mm build volume – far above the average found on sub-$1000 printers.
So much real estate opens the door for far more ambitious hobbyist prints – cosplay items and accessories, batch printing smaller parts, large vases or household pieces, and any other projects that benefit from the extra space.
As the most premium of the entry-level Ender line-up, it also throws in a few quality-of-life improvements, notably BLTouch-powered automatic bed leveling, which blazes through normally fiddly calibration. It also features a quality removable tempered glass plate, filament runout sensor, and a sharp 4.3″ touchscreen.
Beyond these, the Ender 5 Plus is a functional printer much like the Ender 3, with few extra bells and whistles. A possible downside for some but a genuine benefit for others as the Ender 5 Plus offers a solid foundation ripe for upgrades and tinkering.
All-metal extruder, direct drive system, enclosure, mainboard, all-metal hot end, and countless 3D printed upgrades are all possible add-ons to transform a solid printer into an exceptional one capable of handling all manner of exotic and abrasive filaments.
Some mods are more daunting than others, but the Ender 5 Plus popularity means there's an in-depth guide, tutorial, and video available for every upgrade to walk you through every step, courtesy of an engaged and active community.
---
Best FDM 3D Printer For $1000
Prusa i3 MK3S+
Price: $749 as a kit — Available on the Prusa store here / $999 fully assembled — Available on the Prusa store here
Build volume: 250 x 210 x 200 mm
The Prusa i3 models are some of the best 3D printers ever made.
Literally the gold standard of desktop FDM kits, Josef Prusa has sold over 100,000 of his 3D printers over the years. Known as the premier 3D printer to emerge from the RepRap movement, the Prusa i3 MK3S+ is packed with features that make it a great 3D printer for both makers as well as businesses.
The MK3S+, released at the tail end of 2020, features a number of small yet beneficial improvements over the MK3S.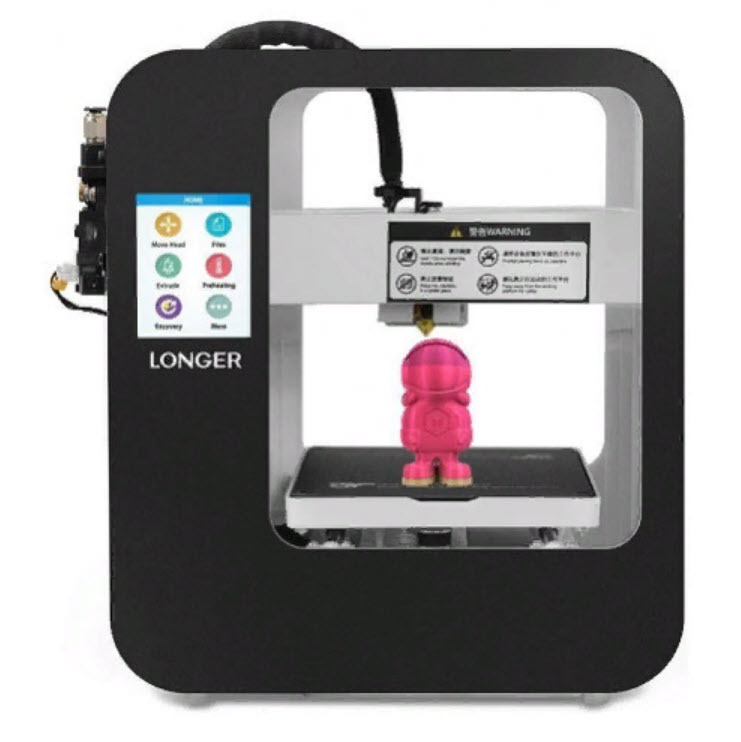 The new SuperPINDA probe allows for fully-automatic mesh bed leveling, with other improvements including easier to mount bearings on the Y-axis that provide better support.
You get there bed surface options for spring steel sheets – smooth, textured or satin – covering various different material printing and making finished prints easier to remove than ever. The Prusa can print almost anything, with an extruder temperature up to 300°C possible — so even filaments like Polycarbonate are no issue.
If you want to print multi-color parts, you can upgrade your Prusa i3 MK3S+ with Prusa's multi-material upgrade 2.0 kit, allowing you to print five colors or materials simultaneously, for $300. Moreover, the high-quality Bondtech gears and E3D nozzle within their custom-designed extruder make for great quality prints as well as top workhorse-like reliability. It's also a fast 3D printer, able to travel and print up to 200mm/s.
You can purchase the Multi Material Upgrade Kit here.
You can buy your own Prusa 3D printer online for $999 for a ready-made printer, or save a couple of hundred dollars and assemble it yourself. Overall, it's one of the top 3D printers for $1,000, and one of the best 3D printer kits around.
---
Best Dual Extruders Under $1000
Sovol SV04: Best Low-cost IDEX 3D Printer
Price: $539 — Available at Sovol store here
Build volume: 300 x 300 x 400 mm
If you want a dual extruder 3D printer, and don't want to pay more than a thousand bucks, then there's only two games in town: the Sovol SV04 and the Flashforge Creator Pro 2.
The main difference is the Sovol SV04's much larger build volume: it's the same as the Creality CR-10, at 300 x 300 x 400 mm. This lets you print large objects with multi-colors, or even two fairly large models at the time using the IDEX dual extrusion features.
We tested the Sovol SV04 for a few days while reviewing it, and managed to print some really cool multi-colored 3D prints like the frog and cube shown below.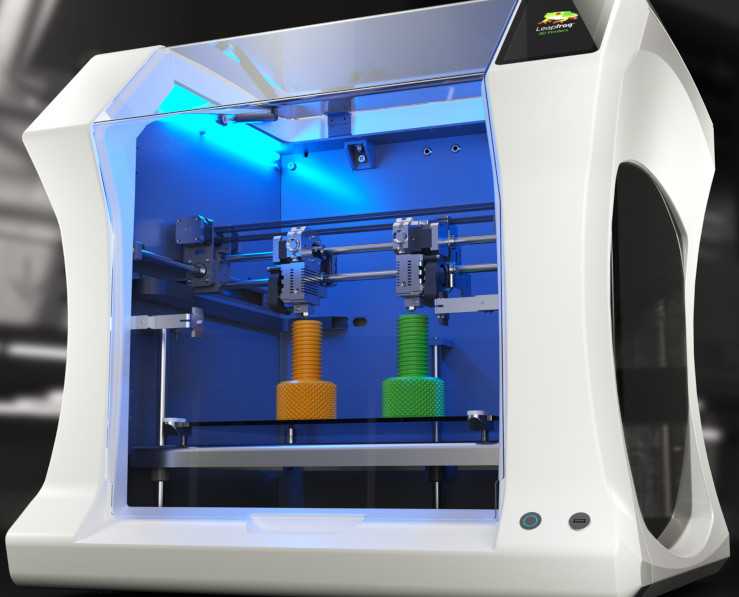 We also printed some great plant pots for some flowers and a cactus using the Copy Mode feature, with each extruder printing a plant pot simultaneously for double the productivity. 
To be short: if you want a dual extruder 3D printer with a large build volume that works well, go for the Sovol SV04. The IDEX is a really handy addition (the Sovol SV02 isn't IDEX) for quickly making multiple parts.
But, if you don't mind having the smaller build volume, and instead prefer the enclosed build chamber to better print materials like ABS and Nylon, then go for the Flashforge Creator Pro 2.
---
Flashforge Creator Pro 2
Price: Check price at Flashforge Official store here / Available on Amazon here
Build volume: 200 x 145 x 150 mm
The Flashforge Creator Pro 2 is one of the best desktop 3D printers on the market for dual extrusion. This makes the Flashforge Creator Pro ideal for low-cost multi-material or color printing.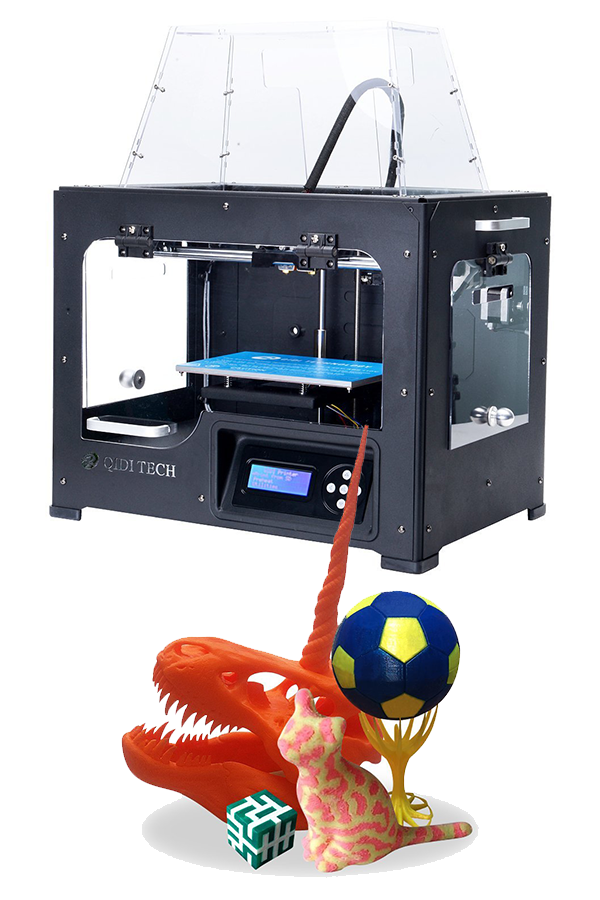 The Creator Pro 2's main upgrade on the original Creator Pro is it now features an IDEX 3D printer system, meaning that the two extruders can move independently on the Y-axis rather than being locked together.
This opens up possibilities for both duplication 3D printing (printing two identical parts at the same time), and mirror modes (printing mirrored parts like two opposing shoe soles), greatly improving efficiency. This comes at the cost of some X-axis size, down to 200mm.
The Creator Pro 2 is an accurate 3D printer, with a minimum layer height of 0.05mm. Its closest alternative is the Sovol SV04, a similar-priced IDEX printer, but whereas the Sovol has a larger build volume, the Creator Pro has a sturdily built enclosure for better heat control.
Overall, it's another terrific 3D printer, and a safe and reliable printer for the price.
---
Best 3-in-1 3D Printer, CNC and Laser
Snapmaker 2.0 AT (A250T and A350T): Best 3-in-1 3D Printer
Price: $1,199 to $1,799 — Best price on Snapmaker Store here / Also Available on Amazon here
Build volumes: up to 320 x 350 x 330 mm
The Snapmaker 3D printers aren't just 3D printers – you can switch the extruder module out and switch in the CNC carver, or the laser engraver module in just a few minutes and get working.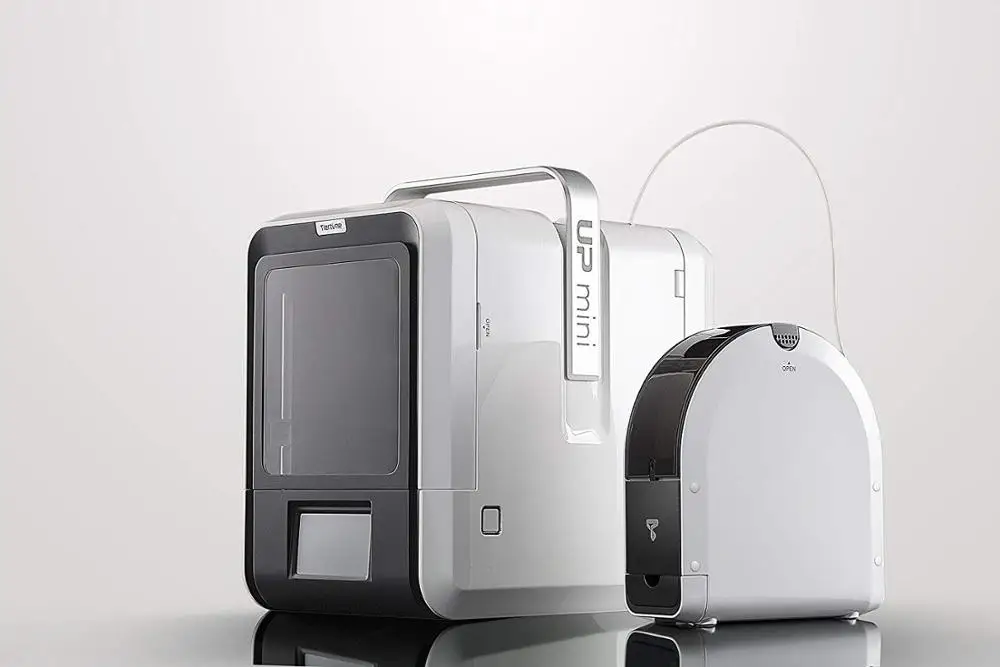 The 3D printer module stands on its own as high-quality – we were surprised by just how reliable, accurate, and effective it was when we tested it. It doesn't feel like you lose anything on the 3D printing side when you add on the other options. The metal structure and linear rails are sturdy, retaining precision even on the largest A350T we tested.
You can 3D print all major hobbyist filaments like PLA, flexible filaments like TPU, and ABS. The smartphone-shaped touchscreen makes it really easy to operate, and the WiFi connectivity saves you hassle from constantly plugging in SD cards or USBs.
You get a range of premium features — auto-leveling, filament run-out detection, dynamic print speeds via the intelligent software –generally making your 3D printing experience more pleasant and productive.The three sizes of the Snapmaker 2.0 options.The 3D printer head accurately printed the precise details of this vase.
By default you get the weaker 1600mW cutting module which we still managed to laser engrave with nicely, as well as cutting through thin and soft wood (though it takes a lot longer than specialized lasers).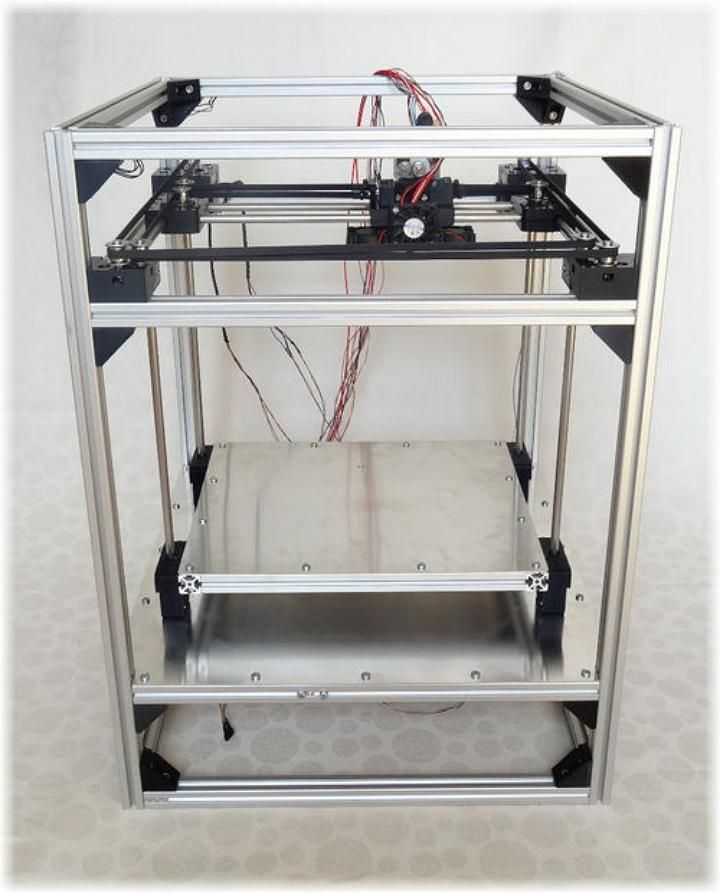 However, you can purchase the 10W high power laser for an extra $399, which can engrave anodized aluminum (check out our wolf engraving below), and comfortably cut through acrylic and wood – we cut out an entire rhino puzzle from black acrylic in under 15 minutes.
You can carve soft and hard woods, as well as carbon fiber sheets and acrylics. We also used the 4-axis CNC module to carve chess pieces from epoxy blocks, and the bit can comfortably carve most woods and similar materials.
We cut chess pieces using the v-bit carver, and the 4-axis rotary module add-on (this costs an extra few hundred bucks though) which lets you carve into cylindrical blocks like a lathe to create detailed characters. Snapmaker Luban software handles the four axes well, and it's a very well-designed software and slicer generally (vs buggier 3D software like Revopoint's RevoScan).A lion the Snapmaker CNC toolhead carved. We also carved a knight chess piece that came out smoothly.
Read our full review: our Snapmaker 2.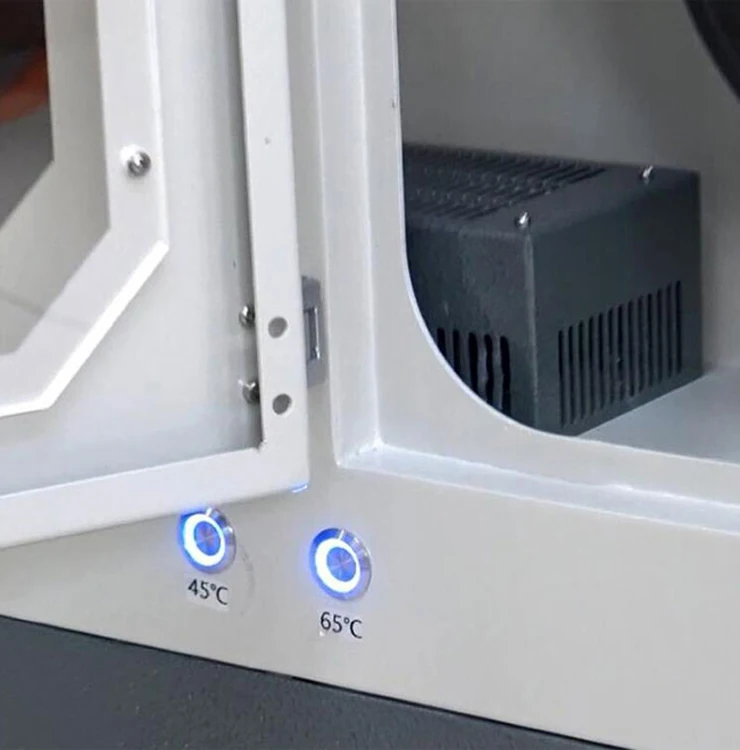 0 3D printer review
For more on CNC: read our Snapmaker 2.0 CNC and laser review
If you want to engrave contrasting images, you can use the laser engraver. It can engrave on woods, as well as leather, fabrics and acrylic. We engraved a few cylinder-shaped blocks to test the 4-axis engraving module, as well as using the laser cutter to cut through a thin piece of wood to make this gift box.
We recommend also purchasing the enclosure to improve your printing experience and keeping you safer — and you may want to also pick up some extras for CNC. Their wide range of extras and goodies are on their site, which you can visit here.
If you're considering the newest A250T or A350T vs the standard Snapmaker 2.0, the newer version is upgraded for a faster and quieter 3D printing experience generally, with a newly designed 3D printing module as well as more intelligent fan speed adjustments and a more powerful power module. There's even rumors of a dual extruder module coming soon.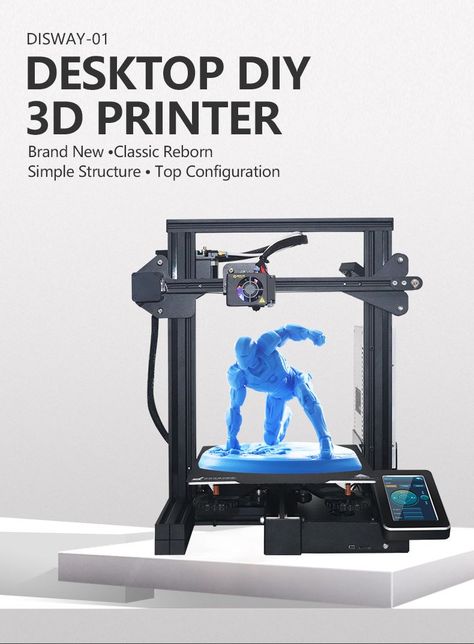 ---
Best Professional Resin Printers
Prusa SL1S Speed
Price: $1,999 — Available on Prusa Store here
Build volume: 127 x 80 x 150 mm
The SL1S Speed is an upgrade on the original SL1, featuring 25% larger build volume, even more improvements to part quality, and more speed than ever.
One of the fastest resin printers around, the SL1S Speed cures layers in 1.4 seconds, and can fill the entire 150mm-high build chamber in just 3 hours. The high-resolution mono 5.96-inch LCD panel accurately cures layers of resin with the UV LED array, with even very small parts retaining their quality and intricacy.
Another major benefit is Prusa's commitment to open source — all Prusa printers are open source, and are compatible with third-party resins, though Prusa also sell their own high-quality materials. And being a Prusa 3D printer, naturally it's reliable and durable. 
We recommend you also pick up Prusa's wash and cure machine for post-processing your resin models.
It washes, dries and cures your prints after the printing process, and costs an additional $599.
---
Formlabs Form 3
Price: $3,499 — Available on Dynamism Store here
Build volume: 145 x 145 x 185 mm
Retailing at $3,499, Formlabs' Form 3 has become the resin 3D printer. It's popular in both the dental and 3D printed jewelry markets due to its tremendous accuracy and for being significantly faster than traditional methods. The upgraded Form 3 has a number of improvements on the Form 2, including new LFS technologies and what Formlabs call a new Light Processing Unit which improves the surface finish of prints.
The Formlabs 3B can also be purchased here / The Formlabs 3L can also be purchased here
The build volume hasn't drastically increased in the newer Form 3 (just 10mm taller Z axis), but it now boasts incredible 25 micron accuracy. You can buy Formlabs resins, or there are a number of third-party resins compatible with the Form 3 which we've linked below.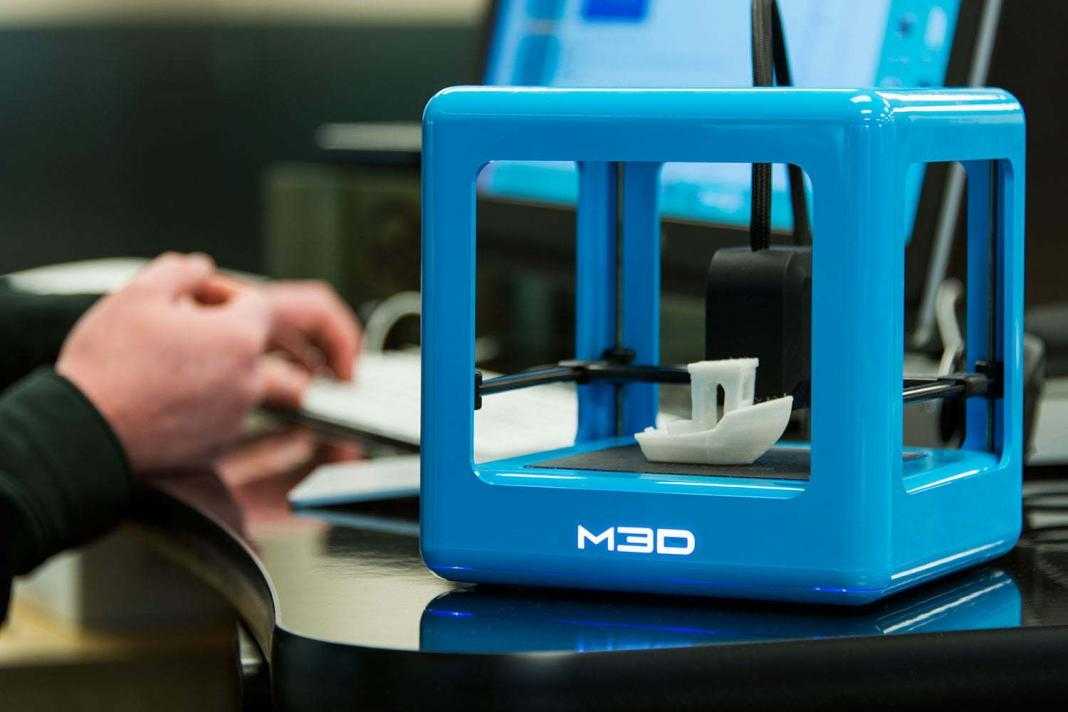 For Formlabs official resin: you can buy 1 liter here
For third-party resins (may result in loss of quality of print): 1 liter here for significantly cheaper, or 500ml here
---
Best Professional FDM Printers
Ultimaker S3
Price: $4,080 — Available on Dynamism Store here / Available on Matterhackers here
Build volume: 230 x 190 x 200 mm
Dutch manufacturer Ultimaker have released some of the best 3D printers of the last few years. With a dual extruder and accuracy up to 20 microns, the Ultimaker S3 is a great 3D printer for rapid prototyping, and is used by small businesses, designers, and makers worldwide.
In addition, the Ultimaker S3 has a very decent 230 x 190 x 200 mm build volume, and includes a built-in camera for remotely monitoring your prints. You can connect to the printer via WiFi, USB or Ethernet very simply. Moreover, the Ultimaker S3 has an auto-leveling system for prints to make sure printing goes smoothly.
If you're looking for the best 3D printer in terms of accuracy, ease of use, and equipment, and don't mind spending upwards of $4,000, the Ultimaker S3 is the printer for you.
---
Ultimaker S5
Price: $5,995 — Available on Dynamism Store here / Available on Matterhackers here
Build volume: 330 x 240 x 300 mm
Compared with the excellent S3, the S5 is more expensive, moving away from the desktop 3D printer price range, but features a number of improvements and new features designed to make the Ultimaker S5 a more viable manufacturing method for prototypes and small batch production.
Featuring a larger 330 x 240 x 300 mm maximum build size, this is certainly an advantage over the Ultimaker 3. This makes it a better 3D printer for larger prototypes, shown as the Ultimaker S5 has already been used in companies such as Volkswagen. Ultimaker have earned a tremendous reputation over the years for creating great machines, and we feel the S5 is no different.
---
Buyer's Guide – Things to Consider When Buying a 3D Printer
Which type of 3D printer do you want? And which materials do you want to print?
Different technologies do different things. For accurate minis for D&D, go for a resin 3D printer (MSLA / LCD) – they can print with much finer resolutions and smoother surface areas. But for a simpler setup and generally more relaxed experience (no curing, no chemicals) with stronger prints, go for an FDM printer. 
Within this, you need to decide which material – filament or resin – best suits your needs. 
For many PLA filament works just fine as it doesn't really warp, doesn't require a heated bed or enclosure (but is still good if you have the choice), comes in a wide variety of colors and blends (even conductive, or glow in the dark!), and it's cheap.
ABS is tougher despite being just as cheap, and still comes in a wide range of colors – but it can warp and crack if not printed under the right conditions, and requires a heated bed and chamber.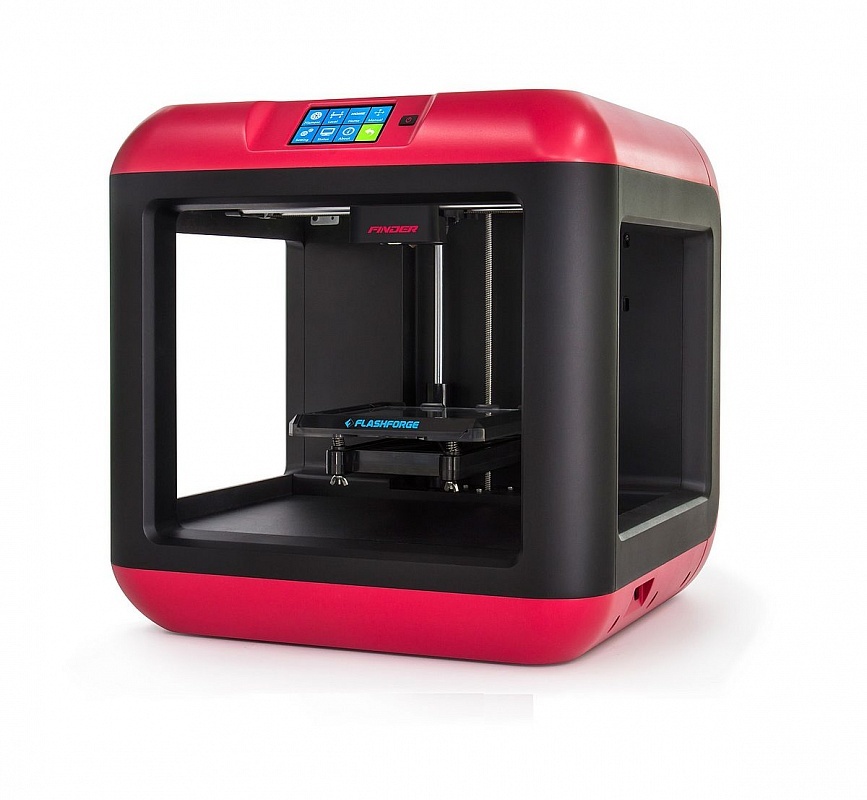 Some consider PETG to be a happy medium: it's great for adhesion and super tough – but its stickiness makes it difficult to print overhangs and supports.
For resins, you don't have the same range of options as you would with FDM, in materials or colors. There are a few color options, but most use standard resins – though companies like Formlabs have developed dental, jewelry casting, tough ABS-like resins, and a few other types.
What size models do you want to print?
Don't waste your money on an enormous 3D printer if you just want to print miniatures, but also don't skimp on a smaller machine if you want to print huge cosplay swords.
Think about what you want to print right now – and what you might want to print in the future. With good 3D printers starting in the $300 price range, it can be an expensive decision to get wrong. Also consider the size of your workspace – 3D printers are deceptively big and you need to make sure it'll fit.
Also, resin 3D printers typically have smaller build volumes than FDM printers, so if size matters, go FDM.
What do you want to 3D print generally?
Beyond size, think about exactly what you want to 3D print for your projects. If you're not as fussed about perfect quality, go for a printer with high top speeds (delta 3D printers are generally better for this) – especially if you're printing cubes and similar shapes that don't have details. 
But, if you want high-resolution, pick printers that can handle lower layer heights and take smaller nozzle sizes – or resin printers with the most precise XY resolutions. 
For high-temperature filaments, either get an enclosed 3D printer like the Creator Pro 2, or buy an enclosure for your printer – Creality sell their own enclosures, and there are popular DIY projects for the Prusa and other best-selling printers.
If you want to print PC, Nylon, carbon-fiber mixes, and other abrasive blends, you'll need a printer with a hot end that can handle these temperatures – either go for a Prusa or higher-spec printer, or buy a hot end upgrade kit.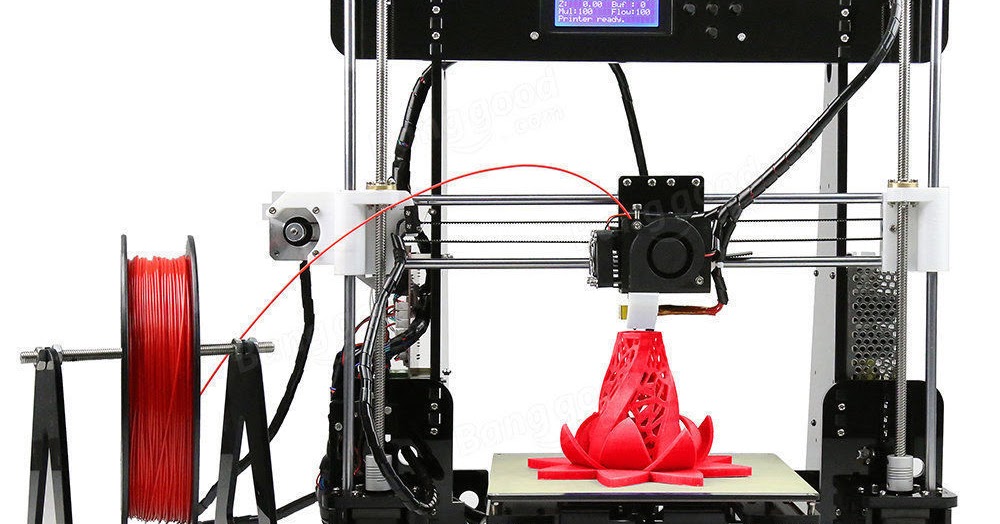 And if you want to print flexible filaments like TPU, opt for a 3D printer that's either a direct drive 3D printer, or has a direct drive kit like the Ender 3 range – though while you can use a Bowden extruder, it requires a lot more oversight to prevent issues coming up.
Do you want an easy 3D printing experience?
While you shouldn't be discouraged if you're a beginner, we recommend you pick 3D printers with features such as auto-leveling, WiFi connectivity, filament run-out sensors and print resume functions, and easy-to-use software and touchscreens to save you hassle if you're newer or less technical.
Self-leveling is a nice extra that saves you manually re-leveling the printer every few prints, and should guarantee you crisp prints rather than janky blemish-full messes.
WiFi connectivity saves you from taking SD cards back and forth from your laptop to your 3D printer for every print, and is generally a nice addition to have that boosts print productivity.
Filament run-out sensors and print resume features (in case of a power cut or similar) are fairly ubiquitous now – even most entry-level 3D printers have them. But they can be a lifesaver, especially if you lose power during the latter stages of a 24-hour or longer print of a large prototype or cosplay costume piece.
For easy-to-use software, Cura should have you covered for the slicer, but some 3D printers have more intuitive interfaces than others. Most now have touchscreens (though turnable knobs on printers like the Enders and Prusas are fine), and we particularly liked the Snapmaker's easy-to-use touchscreen interface and design. 
Go for a trusted brand and model if buying on the cheap side
There are hordes of low-cost 3D printers in the $160-$300 range. Most aren't that reliable, and we recommend sticking with FDM kits like the Ender 3 range, Anycubic entry-level printers, and Elegoo or Anycubic resin printers for lower price printers that actually work well.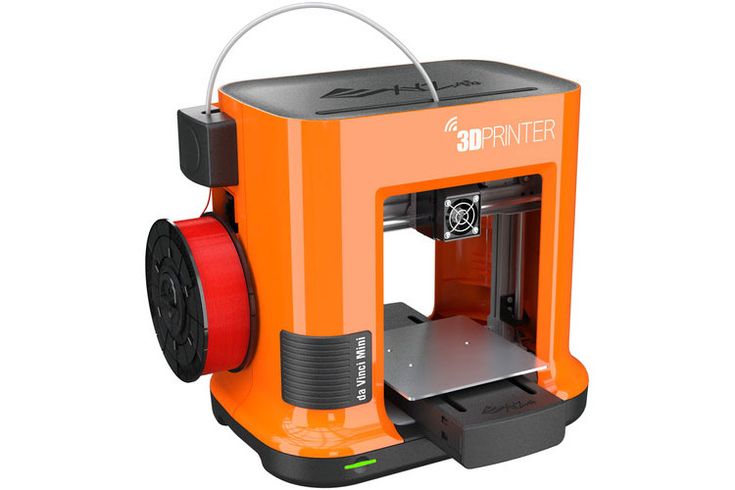 The last thing you want to do is get burned and left with an expensive brick. Opt for a highly-reputed printer with large communities and active forums, in case you run into trouble – we recommend these here.
Do you want to print in multiple colors?
For fully multi-colored prints – as in, colored by the pixel (or voxel in 3D) – you're going to struggle. XYZ made a full-color 3D printer a few years back but the colors looked washed out and it cost $3,500. 
But you can get multi-color prints from a few other ways. You can pick a dual extruder 3D printer and print with two colors, or use a filament splicer like a Palette to print with up to four different colors simultaneously.
Color options for resin LCD or MSLA printers are very limited, unfortunately. To get multi-color resin prints, you mostly need to rely on post-processing.
FAQs
Which are the best 3D printer brands?
The best 3D printer brands for low-cost printers include Creality, Prusa, Anycubic and Elegoo for FDM and LCD printers.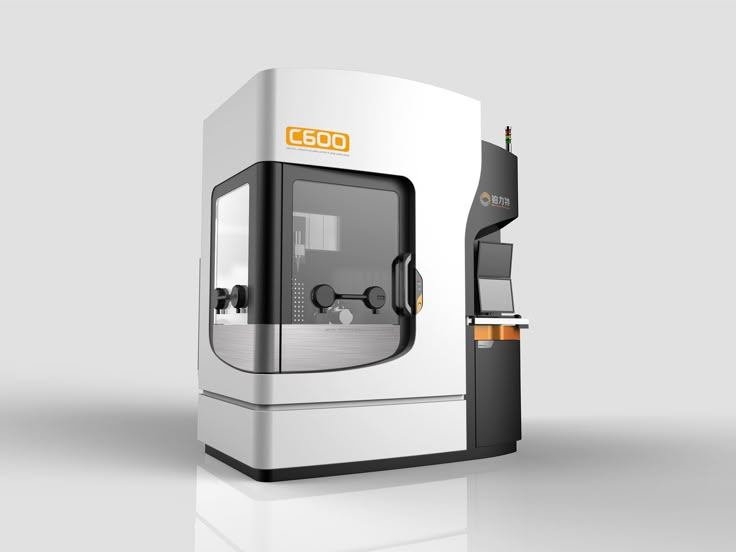 For mid-range 3D printers, Prusa make the fantastic i3 MK3S+, and other brands such as Flashforge, Dremel, Qidi Tech, Formlabs, Ultimaker, Makerbot and Raise3D are highly-reputed. 
In professional ($10,000+ price ranges) 3D printing, brands like Markforged, Desktop Metal, Carbon 3D, Stratasys and 3D Systems are widely adopted.
Which is the best 3D printer right now?
The Ender 3 range (including V2 and S1) are some of the best 3D printers for FDM kits, with Anycubic's Mono range and Elegoo Mars dominating the low-cost resin market.
Prusa 3D printers are some of the best 3D printers under $1,000, with brands like Ultimaker manufacturing some of the best prosumer 3D printers for small businesses and prototyping.
If you enjoyed this article, you may also enjoy:
Our guide to the best 3D pens
Our ranking of the best 3D scanners
Our ranking of the best 3D printers for beginners
Our ranking of the best SLS 3D printers
Our ranking of the best FDM 3D printers
Our ranking of the best resin 3D printers
3D printer deals
The Best Cheap 3D Printers for 2022
While we'd hesitate to call 3D printing a mature technology, you might say it has reached its teenage years.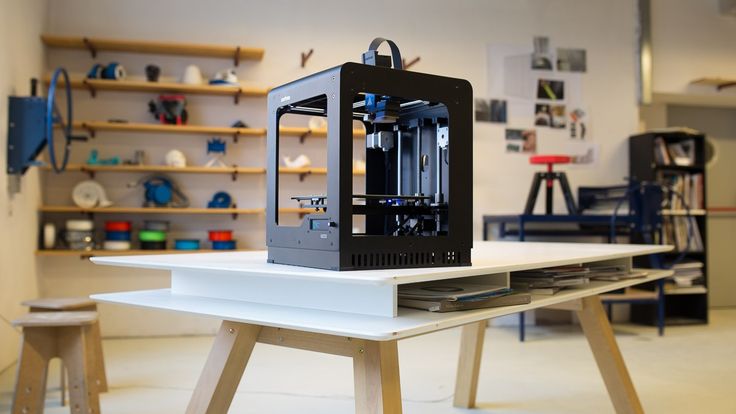 Through their first decade-and-change, 3D printers have come down in price, grown easier to set up and operate, and become more reliable. And you may pay less than you expect: Many once-high-end features have migrated down to inexpensive models.
PC Labs has been reviewing 3D printers since 2013. Today, the state of 3D printing is strong, but that wasn't always the case. For the first several years, it was often an adventure getting one of these printers up and running, let alone successfully through our testing regimen. Issues with filament-based—aka fused filament fabrication (FFF) or fused deposition modeling (FDM)—printers were abundant.
Filament feeders had to be coaxed into delivering filament from the spool to the extruder. Print beds had to be manually aligned. The extruder or hot end had to be positioned just right to minimize the gap between the nozzle and the build plate (the flat surface on which the object is printed). Objects frequently stuck to the build plate, and required careful, sometimes unsuccessful, efforts to pry them off.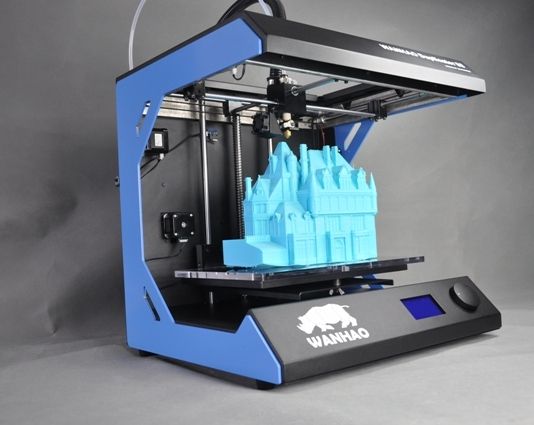 These and other issues required painstaking effort to resolve, often combined with calls to tech support.
Not so much anymore. While they can still be rebellious at times, 3D printers have grown up a lot, and achieving the 3D printer basics has gotten a lot less likely to end in a shouting match over small things. And they've gotten a lot more affordable, too, for curious DIY-ers and hobbyists to try.
If you're in the market for a beginner or low-cost 3D printer, it's important to know how lower-end models differ. Read on for mini-reviews of the top budget 3D printers we've tested. After that, we go into more detail on understanding the 3D printer specs and tech relevant to beginning buyers. Ready to take the plunge? Read on.
More About Our Picks
Original Prusa Mini
4.5 Outstanding
Best Overall Budget 3D Printer
Bottom Line:
It requires assembly and calibration care (plus shipping from the Czech Republic), but the Original Prusa Mini is a compact, open-frame 3D printer that consistently produces superb-quality output for a great price.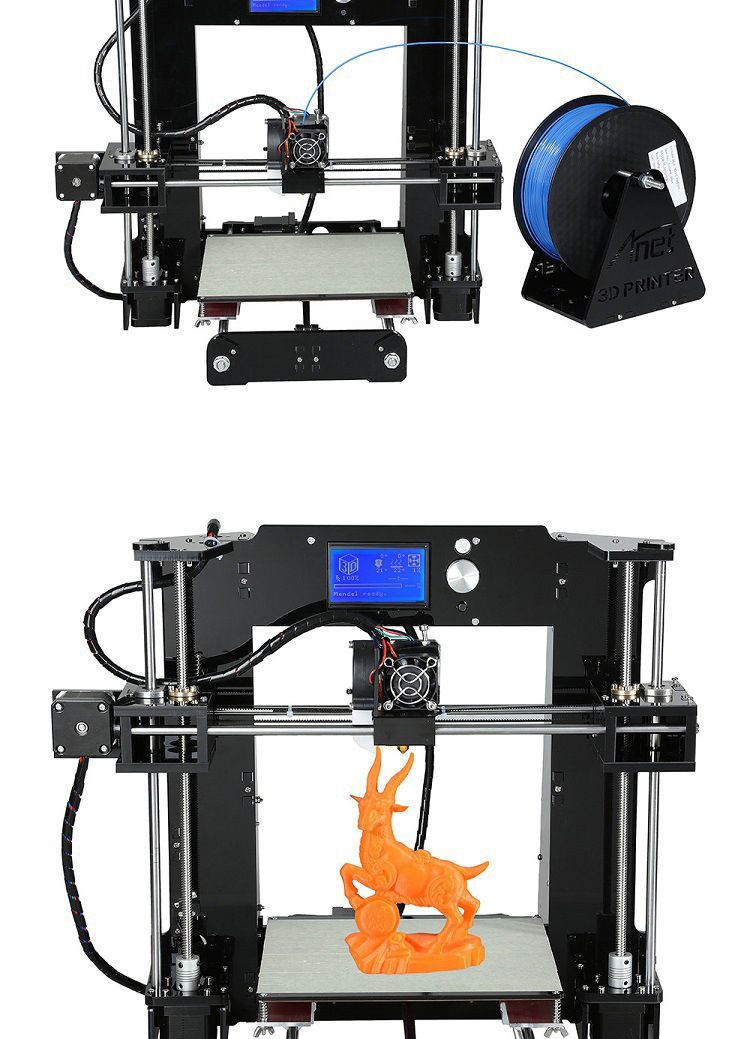 Pros
Top-notch object quality
Supports a variety of filament types
Useful, professionally printed user guide
Great support resources
Versatile, user-friendly software
Cons
First-layer calibration can be tricky
Only includes starter packets of filament
Requires monitoring if young children or pets are around
Read Our Original Prusa Mini Review
XYZprinting da Vinci Mini
4.0 Excellent
Best Budget 3D Printer for Schools, Community Centers
Bottom Line:
The XYZprinting da Vinci Mini is a consumer-oriented 3D printer that provides a winning combination of low price, ease of setup and use, solid print quality, and smooth, misprint-free operation.
Pros
Very low price.
Reasonably priced filament.
Good print quality.
No misprints in testing.
Easy setup and operation.
Quiet.
Prints over a USB or Wi-Fi connection.
Cons
Occasional problems in trying to launch prints.
Removing printed objects from the print bed is sometimes tricky.
Read Our XYZprinting da Vinci Mini Review
Toybox 3D Printer
4.0 Excellent
Best Budget 3D Printer for Children
Bottom Line:
The Toybox 3D Printer works well as a model designed for children, offering reliable printing from a browser or mobile device and a few thousand toys to print, plus creative options to output drawings or photos. Just bear in mind the tiny build area.
Pros
Reliable, misprint-free printing
Easy setup
One-touch operation
Well-composed help resources
Access to more than 2,000 printable toys and projects
Lets you create your own printable designs
Cons
Tiny build area
Not ideal for importing 3D files created elsewhere
Read Our Toybox 3D Printer Review
Monoprice Mini Delta V2 3D Printer
4.
0 Excellent
Best Budget 3D Printer for Beginners, Non-Techies
Bottom Line:
3D printing gurus will be intrigued by the Monoprice Mini Delta V2's use of the delta rather than Cartesian coordinate system, but beginners will just enjoy its low price, ease of use, and speedy printing.
Pros
Sub-$200 price
Quick, nearly misprint-free printing
Easy setup and operation
Sturdy steel-and-aluminum frame
Supports multiple filament types
Cons
Tiny build area
So-so print quality
Mere one-year warranty
Read Our Monoprice Mini Delta V2 3D Printer Review
Anycubic i3 Mega S
3.5 Good
Best Budget 3D Printer With an Open Design, Big Build Area
Bottom Line:
The Anycubic i3 Mega S, an inexpensive open-frame 3D printer, produced decent-quality prints in our testing. To get the most out of it, though, may require precise calibration.
Pros
Modestly priced
Large build area for an inexpensive printer
Supports a variety of filament types
Generally solid print quality
Uses well-known Cura software
Cons
Finicky print-platform alignment
Supported coils of filament are small
Poorly placed spool holder
Read Our Anycubic i3 Mega S Review
Anycubic Vyper
3.5 Good
Best Budget 3D Printer for the Biggest Build Area Possible
Bottom Line:
Anycubic's modestly priced Vyper whips up large 3D prints on its open-frame design, and provides automatic print-bed leveling. Just know that some minor assembly is required—and printed objects may require a bit of cleanup.
Pros
Relatively large build area
Automatic bed leveling
Simple assembly
Cons
Short (one-year) warranty
Includes only a small starter filament coil
Using Cura software with the Vyper requires tweaking a couple of settings
Test prints showed some "hairy" filament residue
Read Our Anycubic Vyper Review
Creality Ender-3 V2
3.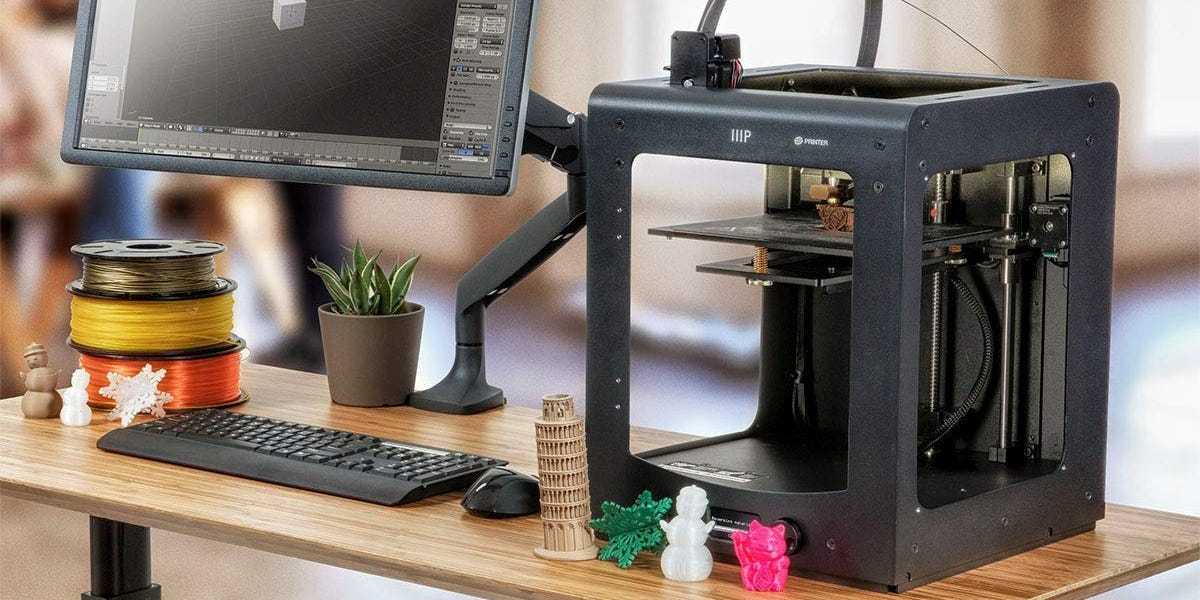 5 Good
Best Budget 3D Printer for Tinkerers and DIY Types
Bottom Line:
Hands-on tweaking defines Creality's budget-price Ender-3 V2, an open-frame 3D printer that you build from a kit. It produces generally above-par prints, but its print bed can be tricky to keep leveled.
Pros
Inexpensive
Slightly above-average print quality
Good-size build area for its price
Supports several filament types
Cons
Manual print-bed leveling can be tricky
Setup instructions could be deeper, more legible
Questionable quality control on some parts
Read Our Creality Ender-3 V2 Review
Flashforge Finder 3D Printer
3.5 Good
Best 3D Printer for the Very Tightest Budgets
Bottom Line:
The Flashforge Finder 3D Printer is moderately priced and offers good print quality, but it proved tricky to get up and running in our tests.
Pros
Quiet.
Good print quality.
Connects via USB 2.0 cable, USB thumb drive, or Wi-Fi.
Reasonably priced.
Cons
Some objects pulled off the platform during testing.
Poor documentation.
Modest build volume.
Limited to printing with polylactic acid filament (PLA).
Read Our Flashforge Finder 3D Printer Review
Polaroid PlaySmart 3D Printer
3.5 Good
Best Budget 3D Printer for Dabbling in Small Objects
Bottom Line:
The Polaroid PlaySmart 3D Printer is a compact, stylish 3D printer with above-par overall print quality, but, alas, a tiny build area for the money.
Pros
Small, lightweight for a desktop 3D printer.
Easy to set up and use.
Supports PLA, PETG, and wood composite filaments.
Multiple-color support.
Wi-Fi camera monitors print jobs.
Prints from USB drives, SD cards, or mobile devices.
Cons
High price for its capabilities.
Small build area.
Too-brief warranty.
Read Our Polaroid PlaySmart 3D Printer Review
XYZprinting da Vinci Jr. 1.0 A Pro
3.5 Good
Best Budget 3D Printer With Closed Design, Roomy Build Area
Bottom Line:
The XYZprinting da Vinci Jr. 1.0 A Pro is a moderately priced closed-frame 3D printer with a large build volume and overall good performance, but a potentially balky filament-feeding system.
Pros
Spacious build area
Works with third-party filaments
Self-leveling print bed
Cons
Build plate is not heated
Limited to PLA- and PETG-based filaments
Guide tube is prone to detaching
Read Our XYZprinting da Vinci Jr. 1.0 A Pro Review
Monoprice Voxel 3D Printer
3.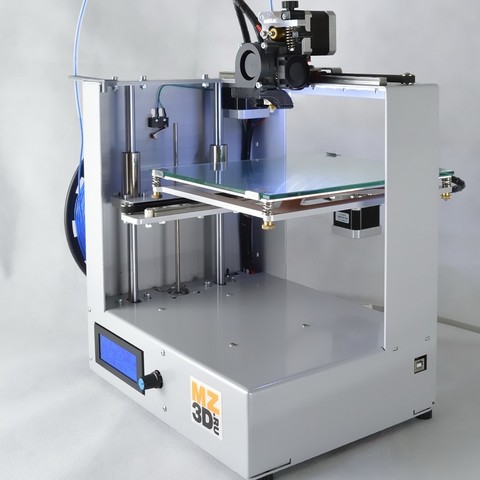 0 Average
Best Budget 3D Printer for Cheap Filament
Bottom Line:
The Monoprice Voxel is an under-$400 3D printer that's easy to set up and use. It exhibits generally good print quality, but it was unable to print two of our test objects.
Pros
Easy to set up and use.
Budget price for printer and filament spools.
Supports PLA, ABS, and several composite filament types.
Versatile software.
Prints over Ethernet or Wi-Fi, or from a USB thumb drive.
Cons
Frequent misprints on certain test objects.
Slightly balky touch screen.
Read Our Monoprice Voxel 3D Printer Review
---
How to Buy a Cheap 3D Printer
The biggest changes to 3D printers over the last few years have come to the cheaper models. Nowadays, many of those classic, ornery 3D-printing issues have been resolved (most of the time, anyway), even for consumer and bargain-priced 3D printers.
Automatic print-bed leveling is the norm, and you can usually remove 3D-printed objects from heated and/or flexible build plates with a minimum of coaxing. And most 3D printer manufacturers have either developed and refined their own software, or have adapted an open-source printing platform such as Cura(Opens in a new window).
(Credit: Zlata Ivleva)
What separates more expensive 3D printers from cheap ones ("cheap" defined as $500 or less, for the purposes of this article) is often a select group of features. These include the build volume, the type of frame, the varieties of supported filament, the software, and the connectivity mix. Let's run through those in turn.
---
What's the Right Build Volume for a 3D Printer?
A 3D printer's build volume is the maximum dimensions (HWD) of a part that it can print. (We say "a part" because a 3D-printed object can consist of multiple parts that are printed, then glued or otherwise pieced together.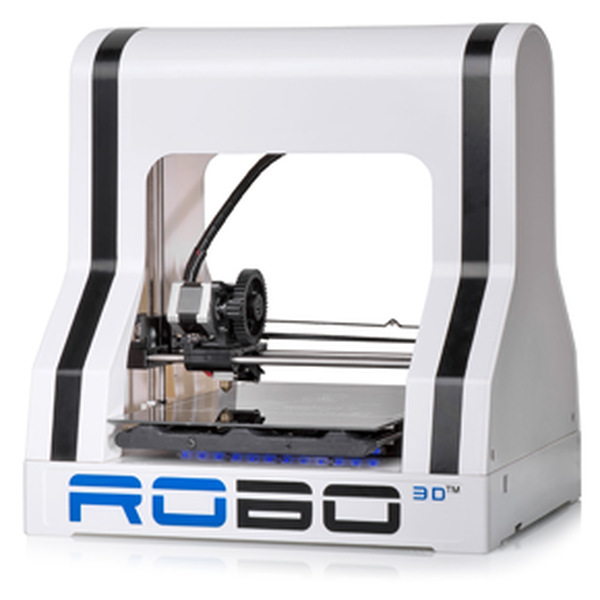 ) While the smallest build volume of any 3D printer we have tested is 3.9 by 3.9 by 4.9 inches, we consider any build volume smaller than 6 by 6 by 6 inches to be small, any between that and 10 by 10 by 10 inches as medium, and any printer with at least one build dimension of more than 10 inches as having a large build volume.
(Credit: Molly Flores)
As a general rule, inexpensive 3D printers have small build volumes, while more expensive ones have larger build volumes. This depends in part on the type of printer. Closed-frame 3D printers—and most semi-open models, which have a rigid top, base, and sides but are open in front and, often, back—tend to have small build volumes, while open-frame printers, lacking as rigid a physical structure, often have relatively large build volumes for the price. You'll want to weigh the build volume against the kinds of objects you will print.
---
Should I Get an Open-Frame or Closed-Frame 3D Printer?
Which brings us to the frame "form factor" question: open-frame versus closed-frame.
Closed-frame 3D printers are boxlike devices, with a rigid base, walls (with a see-through door in front), and top. Among their advantages? They muffle the operating noise, as well as reduce the odor from melted filament (which is potentially an issue with ABS plastic), and they provide some protection for people or pets who might inadvertently touch the hot extruder. A downside: They tend to have smaller build volumes than open-frame 3D printers, which have fewer (often, no) walls to constrict them.
(Credit: Zlata Ivleva)
Low-cost 3D printers include both open-frame and closed-frame models, as well as a few stereolithography printers. If a relatively large build volume is a priority, you're likely to get more bang for the buck with an open-frame model. Open-frames do have some clear downsides by definition: They tend to be noisy, emit odors when certain plastics are melted, and provide little protection for someone who might touch the hot extruder.
(Credit: Molly Flores)
Also, recognize some potential negatives of open frames, depending on the model.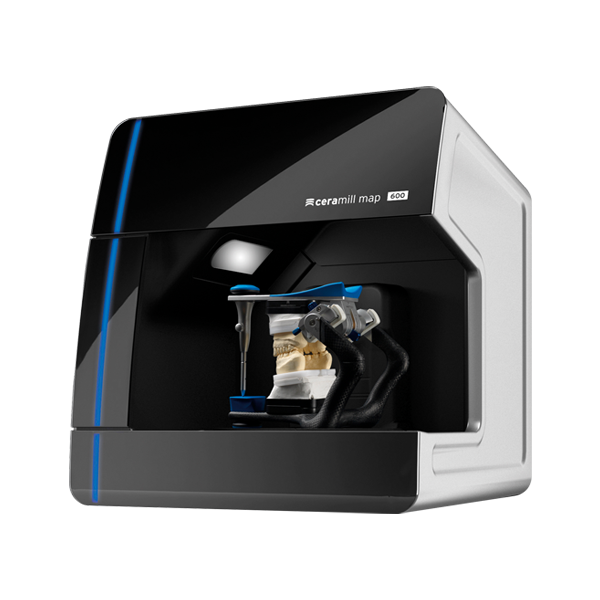 Some require assembly, being essentially kits, and most require more setup care than a closed-frame printer, plus more maintenance to keep them running smoothly. Still, these very traits should not deter—and may even appeal to—hobbyists and DIY folks.
---
What Should I Look for in 3D Printer Software and Connectivity?
Gone are the days when tinkerers had to cobble together several different programs to get a 3D printer to run. Manufacturers either include their own 3D printing program or modify an existing platform such as the open-source Cura.
3D printing software performs three main functions: processing an object file (resizing, moving, rotating, and in some cases duplicating it), slicing it (into virtual layers, based on your chosen resolution), and printing it. These are almost universally combined into a seamless process. Some high-end printers have software that supports a wider range of settings you can tweak, but even the basic suites work at least reasonably well.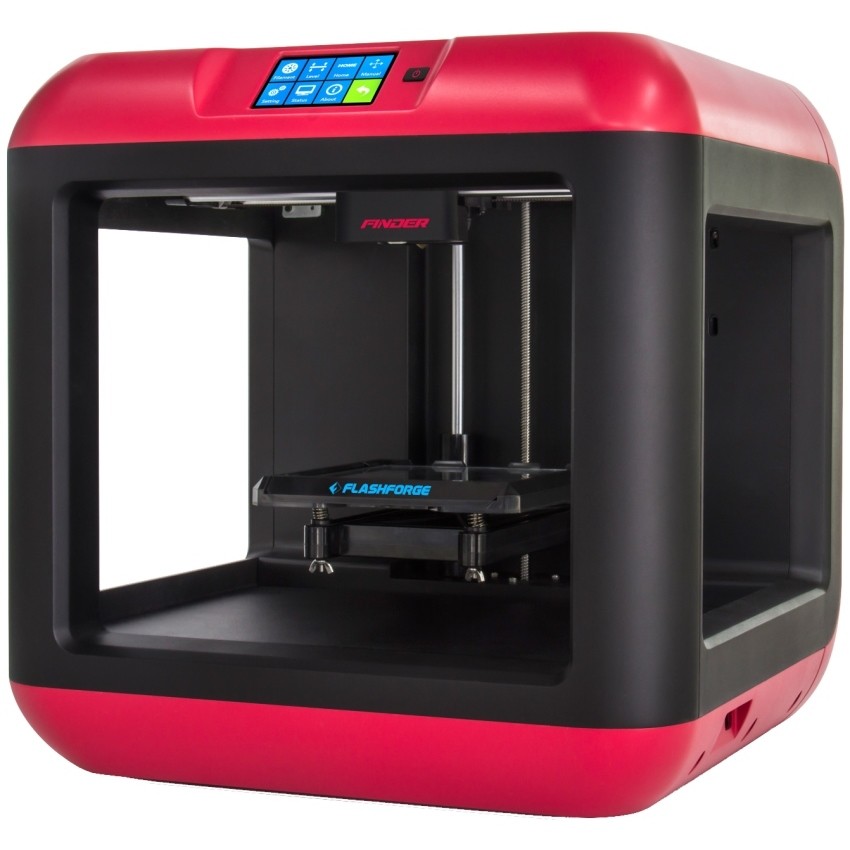 More likely to vary among the cheaper set is the array of connection options from model to model. Nearly all have a USB Type-A port to fit a thumb drive for printing from document files. Most also have a USB Type-B port for connecting directly to a computer, and some offer Wi-Fi, too (or as an alternative), while a handful let you connect via Ethernet to share the printer across a local network.
Some printers support storing 3D files on an SD or microSD card (which may also contain the printer's system files). Most 3D printer manufacturers (even the discount ones) have a mobile app to launch and monitor print jobs, and a few provide access to cloud services from which you can print.
While high-end 3D printers tend to have an abundance of connection choices, discount models vary widely in their choices. Some are generous and some are basic, so it pays to assess what a given model offers.
---
What Should I Look for in Filament Support?
Filament support tends to be a key area that separates the cheaper models from the higher-end ones.
(See our guide to understanding 3D printing filaments for more particulars.) Inexpensive 3D printers tend to support a limited number of plastic filament types, some of them only PLA and/or ABS.
Recommended by Our Editors
3D Printing: What You Need to Know
3D Printer Filaments Explained
(Credit: Molly Flores)
PLA (polylactic acid) is a biodegradable, plant-based polymer, while ABS (acrylonitrile butadiene styrene) is the same tough plastic that Legos are made from. Objects printed from ABS are durable and nontoxic, though the material can be tricky to work with. ABS can emit an acrid, unpleasant odor during printing, and the bottom corners of objects being printed with it have a tendency to curl upward a bit, especially if you are using a non-heated print bed. This can lead to unsightly prints, and/or prints prematurely pulling off the build plate, ruining them.
Many entry-level and low-price 3D printers stick exclusively to PLA.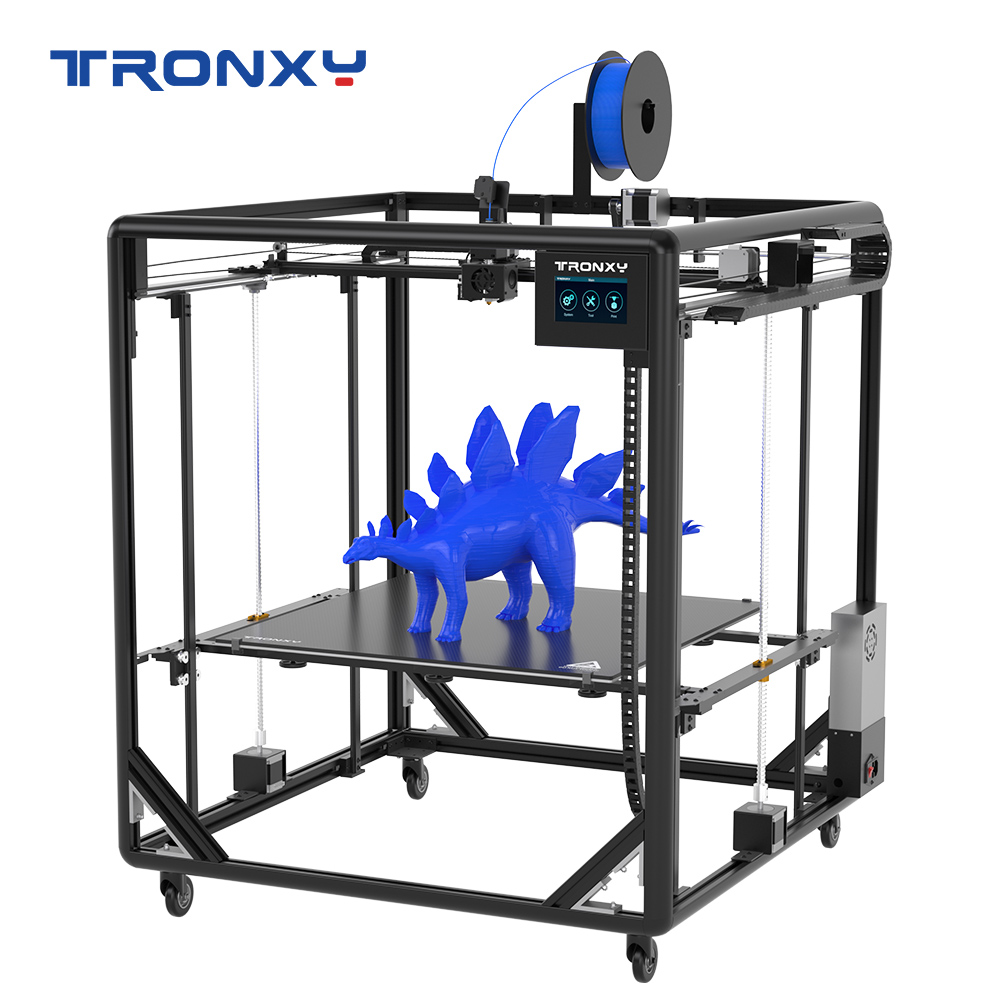 If you want to experiment with a larger variety of filaments—which include water-soluble filament, wood- and metal-laced composites, and both tough and flexible varieties—you may have to pay more, although a few discount models support a wide range of materials.
---
Should I Consider a 3D Printing Pen Instead?
Although they aren't printers per se, inexpensive 3D pens are close kin to 3D printers—using the same filament types and a similar extrusion system—and we include them in the 3D printing category. Rather than tracing out a programmed pattern, you use the 3D pen much like a normal pen, except that you draw with molten plastic. You can trace a pattern or draw freehand, and even draw in three dimensions as the plastic quickly solidifies and hardens once extruded.
(Credit: 3Doodler)
Most 3D pens cost less than $100, and some cost $50 or less. At a glance, 3D pens may appear to be toys, but some artists and craftspeople have taken to them, as it is possible to make quite complicated and beautiful objects with them.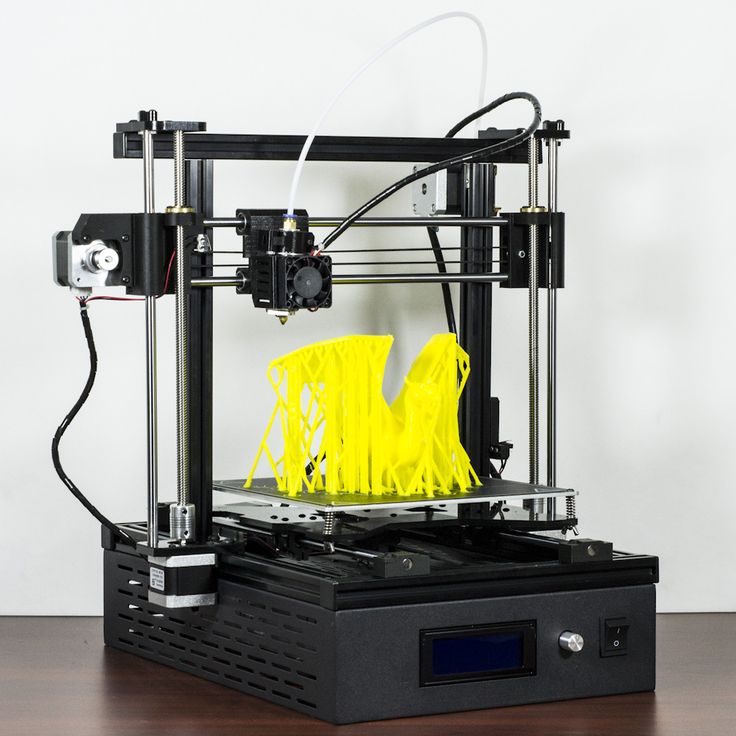 If your aim in 3D printing is something closer to freehand design and free expression than computer-centric, structured, and repeatable output, you might give one a try.
---
So, What Is the Best Cheap 3D Printer to Buy?
Buying a budget 3D printer needn't mean a world of sacrifice. Plenty of capable and reliable models sell at less than $500, and while they may not be as feature-rich as their more expensive cousins, there's no sense in paying for things you don't need.
Many casual 3D-printing experimenters will be fine with printing over a USB cable or from a thumb drive, and sticking to PLA may be the best choice for a starter 3D printer. If you focus just on the features you want, you may be pleasantly surprised at what you find. Below, check out a spec breakdown of the best under-$500 3D printers we have reviewed, paralleling our picks above. Also, for a look at the broader market, see our guide to our favorite 3D printers overall.
Category "Reviews" - a community of owners of 3D printers 3DToday
Reviews of 3D printers and consumables for them, as well as 3D scanners and programs.
Reviews
four
Subscribe to the author
Subscribe
Don't want
This year, Raise3D released the MetalFuse metal 3D printing system, consisting of a Forge1 3D printer, a D200-E catalytic resin removal station, and an S200-C vacuum furnace. We have already published a review of this system, here we would like to share our personal experience of using MetalFuse.
3D printing on the Forge1 printer
Features of the MetalFuse system appear even at the stage of preparing the model for printing. The Forge1 printer works with its own slicer...
Read more
Reviews
17
Subscribe to the author
Subscribe
Don't want
A long time ago, you can say in another life, I got excited about buying a photopolymer printer.
On the one hand, there is a good FDM at home and, in principle, there was no need, but the plane of my interests gradually shifted to printing detailed small things, and the hours of deriving the finished model to perfect smoothness from enthusiasm began to cause nausea, and of course the most offensive is that some small details are simply smoothed out and disappear during processing.
For me, the most "WOW" composition is...
Read more
Reviews
one
Subscribe to the author
Subscribe
Don't want
Hello, Friends! 3DTool is with you!
The need for large area 3D printers has been growing in the 3D printing market and consumer demand for years. With an increase in the number of companies using 3D printing in car modifications, the production of large-format blanks for creating master models, the creation of large-scale mock-ups and prototypes, the widespread medium-sized 3D printers no longer cope with the tasks set before them.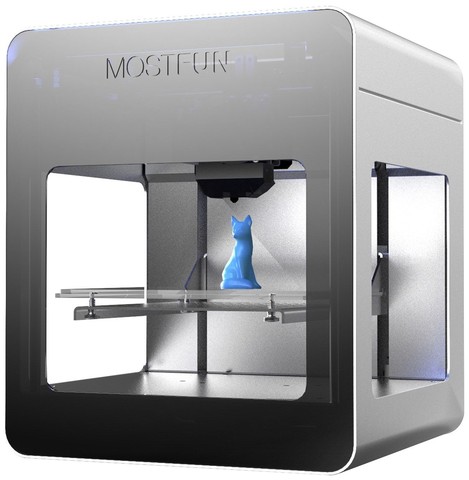 ..
Read more
Reviews
one
Subscribe to the author
Subscribe
Don't want
In this review, we will get acquainted with the new 3D printers of the Chinese manufacturer iFUN, which are designed specifically for dentistry. Read below about what the manufacturer offers to improve print quality and what solutions each of the new products can boast of.About
iFUN entered the 3D printing industry in 2015 and is one of the first additive manufacturing manufacturers. iFUN provides 3D printing solutions to professionals from all over the world in various industries. AT
Read more
Reviews
6
Subscribe author
Subscribe
Don't want
The Anet ET4 Pro is a 3D printer that I definitely wouldn't recommend to beginners.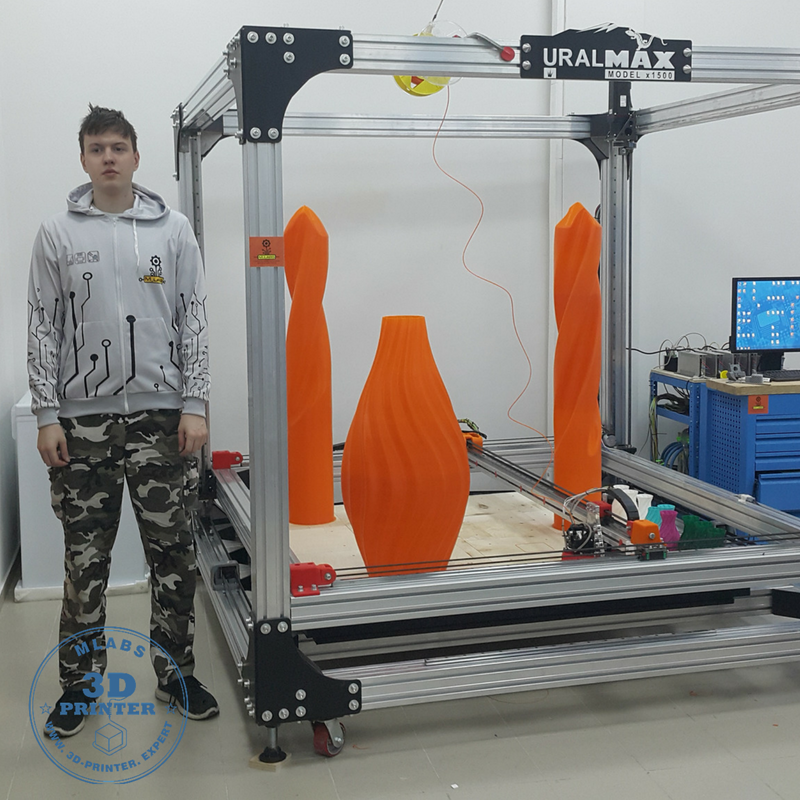 Before he started typing more or less normally, he drank a lot of blood from me (and not figuratively, but really). Table calibration is a pain. Screws loose during printing, firmware failure, limit switches glitch, not very high-quality assembly. All this you get in full, with the purchase of this model. It took me several weeks to get this printer to print more or less tolerably. But I still...
Read more
Reviews
one
Subscribe to the author
Subscribe
Don't want to
Again Anycubic and again Photon, but with the subtitle M3 - what will surprise the entry-level device in the new line? And will it surprise you at all? Find out in our review!
The devices from Anycubic in the review are always a small celebration for us, such a cozy friendly gathering where we can calmly talk about the pros and cons without fear of being disappointed in the end, because Anycubic hold the bar.
You are on the official website of LIDER-3D and reading the review of Anycubic 3D printer...
Read more
Reviews
23
Subscribe to the author
Subscribe
Don't want to
Once upon a time, fate pulled me into the world of 3D printing. I have been swimming in it ever since. And using the epo3d printer as an example, I'll tell you what safe havens await you, and what storms you will have to survive. My first 3D printer was Up Mini. I studied and comprehended in practice the nuances of 3D printing and understood in which direction to move when choosing a more professional solution. But the story is not about him. On this kid with a scope. printing at 12 cm and the ability to print only with a standard 0.4 mm nozzle in their company...
Read more
Reviews
0
Subscribe to the author
Subscribe
Don't want
In this article we will talk about another device from FlyingBear - FlyingBear Reborn 2.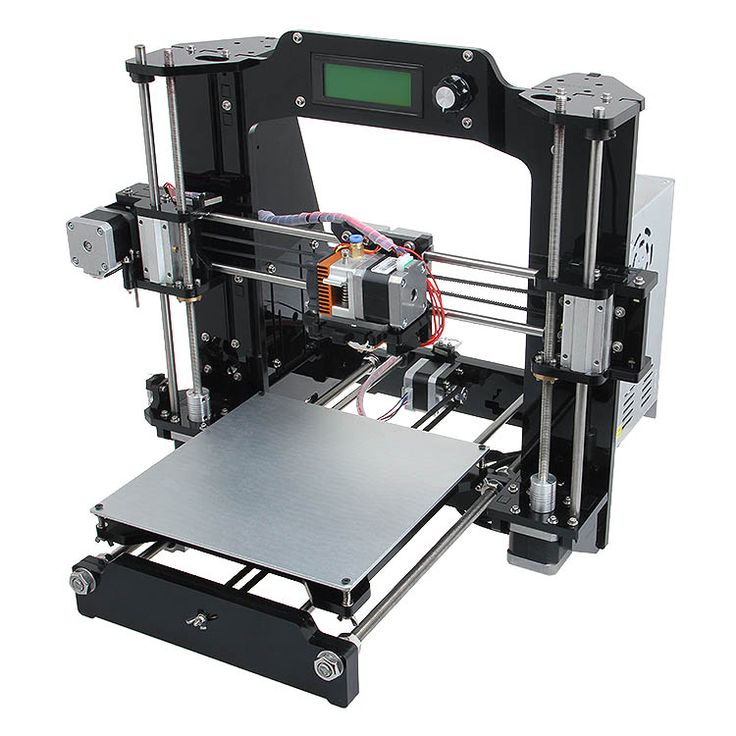 Has a not bad 3D printer been reborn? Find out in our review!
FlyingBear will never run out of novelties, so we continue our series of reviews on 3D printers from "flying bears".
You are on the official website of LIDER-3D and reading the review of FlyingBear Reborn 2 3D printer!
Contents:About the company
Assembly, appearance and kit...
Read more
Reviews
2
Subscribe to the author
Subscribe
Don't want
Hello, Friends! 3DTool is with you!
What to do if the task is to scan and transfer some small objects into 3D models, but there is no desire to understand the complex matter of 3D scanning in depth and spend large budgets? That's right - choose a budget-friendly and most beginner-friendly 3D scanner!
Shining Einscan SE today, fully meets these requirements.
Shining SE scans fast, is very easy to operate, and has the friendliest...
Read more
Reviews
0
Follow the author
Follow
Don't want
Another new video review dedicated to the Formlabs large-format device, but this time the Form Cure L 🔥 What are the advantages, innovations, features and accessories from Form Cure L - you will learn from this video 😉 You can buy Formlabs Form Wash L in our online store And for all your questions, you can contact our managers: Email. Email: [email protected]: +7(495)232-03-22We will keep you updated!Your iGo3D team Rus...
Read more
1
2
. ..
180
What is a 3D printer?
TOP 30 best 3D printer with aliexpress │ 2022 models
1 Review of the best 3D printers 2022
1.
1 Ender-3 Pro
1.2 Longer LK4 Pro
1.3 Elegoo Saturn Msla-budgetary photopolitmic printer
1.4 Tronxy XY-3 PRO FDM
1.5 Qidi Tech X Plus
1.6 Artillery Sidewinder X1 SW-X1
1.7 ANET A6 & A8
1.8 Flsun QQ S PRO
1.9 KINGROON KP3S
1.10 ANYCUBIC Photon
1.11 ANYCUBIC Photon Mono
1.12 ANYCUBIC Mega S
2 Customers Choice
2.1 ArtilleryX1 SW-X1 - Large Area
2.2 Creativity 3D New Ender-3 Pro/Ender-3 ProX - Functional
2.3 Artillery Genius - Print Quality
4.2 FLSUN QQ S Pro Delta Kossel
4.3 Tronxy X5SA 24V
4.4 JG Maker A5S
4.5 Ender-5 3D Printer
5 Best 3D printers
5.1 Creality 3D CRALITY 3D CRALITY 3D CRALITY 3D CRALITY 3D 9000 5,000 5.1 Crealite 3D 9d Tornado 2
5.3 QIDI Tech X-Max
5.4 Tronxy Gemini S
5.5 Ender-3 Pro
5.6 Two Trees Sapphire Pro1 and Sapphire Pro2 9000 5.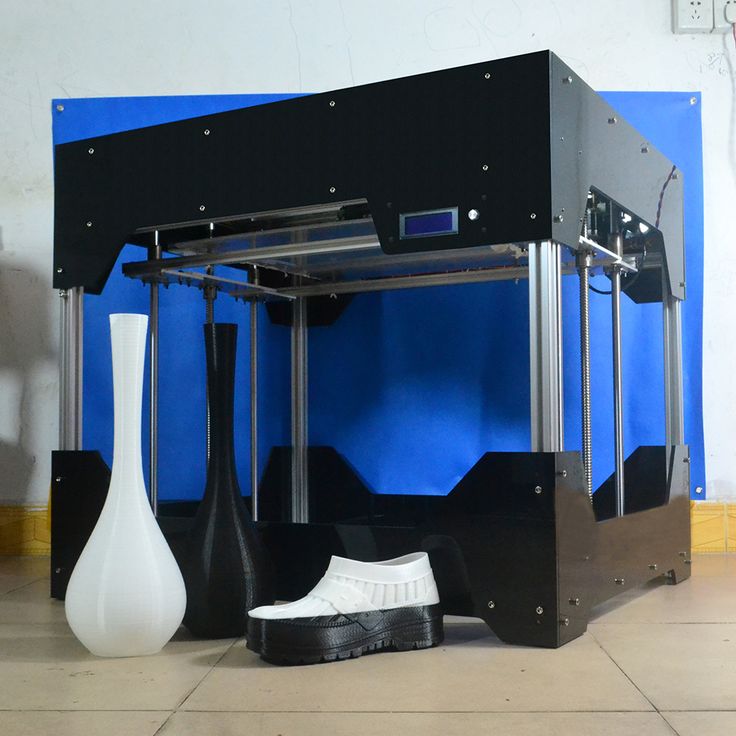 7 Anycubic MEEGA-SEW
6 -printer
7 How to choose a Chinese 3D printer with delivery to Russia?
8 Tips for Choosing a 3D Printer
9 Important Purchase Criteria
10 Buying a Budget 3D Printer on Aliexpress
11 Quick Guide How to Build a 3D Printer from AliExpress
12 Conclusion of the Best Printers
3 of the year
7 models got into the TOP.
Ender-3 Pro V2
print: 80-180 mm/s
Area size: 220*220*250 mm
Printing accuracy: +- 0.1 mm
Materials: PLA, ABS, TPU
The rating of the best 3D printers from Aliexpress opens Ender-3 Pro. This model from China weighs 6.9kg and is capable of printing at speeds ranging from 80mm/sec to 180mm/sec, with a print accuracy of plus/minus 0.1mm. It is worth saying that for the cost of this model of equipment, these are excellent indicators. The size of the printing area is 220*220*250mm, which is enough for the production of souvenirs, parts, and other things.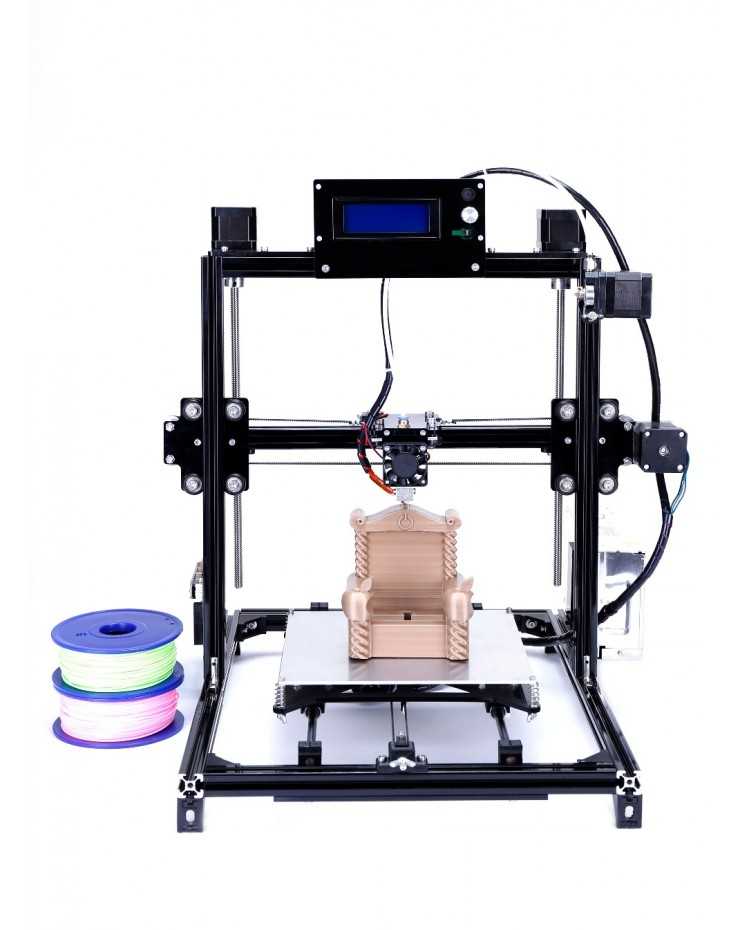 Ender-3 Pro supports the following materials: PLA, ABS, TPU. You can work offline using an SD card, you can connect to a computer and print online.
Added power failure recovery mode. For work with flexible materials, a narrow filament channel is available, which facilitates the work with flexible materials. Produces great results when testing in Autodesk Kickstarter.
Buy on Aliexpress
Longer LK4 Pro
Print speed: 60-80 mm/h
Region size: 220x220x250 mm
Press accuracy: 0.02-0.1 mm
Materials: plastic
Available 3D 3D 3D 3D 3D 3D 3D 3D 3D 3D 3D 3D 3D 3D 3D 3D 3D 3D 3D 3D 3D 3D 3D 3D 3D 3D 3D 3D 3D 3D Available 3D 3D 3D 3D 3D Available 3D 3D Available 3D 3D Available 3D 3D Available 3D 3D Available 3D Available 3D Available 3D Available 3D Available 3D Available 3D Available 3D Available 3D Available 3D Availablevited - a printer from China that supports FDM printing. It has a touch screen with which you can comfortably control all functions.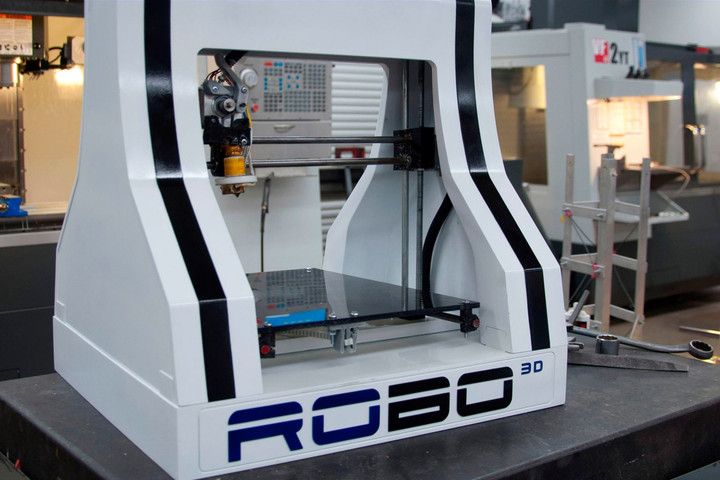 Supports offline printing via microSD card. Compatible with Windows 7 operating system and above. Printing is carried out in layers from 20 to 100 microns. The working area has the following dimensions: 220x220x250 mm and printer dimensions 425x402x505 mm.
Buy on Aliexpress
ELEGOO SATURN Mono MSLA - budget photopolymer printer
Print speed: 30-40 mm/s
Area size: 192x120x200 mm
Print media: 0.1-0.28 mm PLA, ABS, PETG, HIPS, resin
Inexpensive 3D printer that allows you to create toys, parts, souvenirs and various things for the home. The information is displayed on the LCD 2004 LCD. The accuracy is in the range of 0.1 to 0.2 mm. Consumables include ABS, PLA, HIPS, nylon, and more. There is support for offline printing. The maximum heating temperature is approximately 100 °C. Can be used with devices running Windows, Linux and MacOS operating systems.
And you should know that ELEGOO SATURN Mono MSLA is a popular 3D printer in Russia.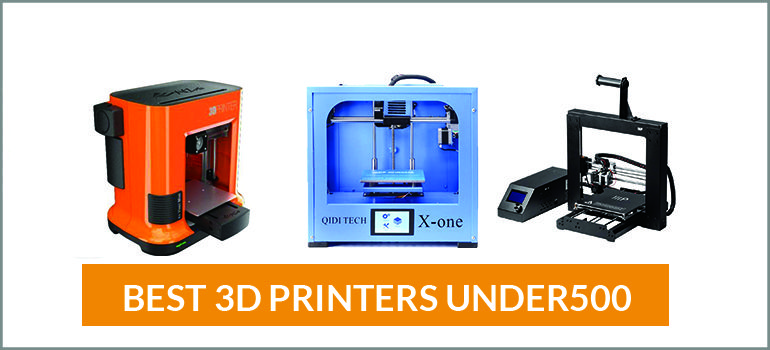 This means that there will be user support on specialized forums for 3D printing.
Buy on AliExpress
Tronxy XY-3 PRO FDM
Area size: 255*255*260mm
Printing precision: 0.1-0.2mm
Materials: PLA, ABS, HIPS, WO3OD
This Chinese printer is completely made of metal, it is easy to use and does not require special skills. He received a 3.5-inch touch screen with a convenient location. Tronxy XY-3 PRO FDM prints at speeds from 20mm/s to 100mm/s. It supports a wide range of print materials, including PLA, ABS, HIPS and WOOD. The printing thickness is from 0.1 to 0.4 mm. Able to work at temperatures from 8 to 40 °C. Compatible with OC Windows and MacOS. The area for printing received dimensions of 255 * 255 * 260 mm.
In addition, a powerful power supply that allows you to create the right parts very quickly, thanks to a quick warm-up and start. Nozzle temperature (max): 300℃
Power: 350W
Nozzle diameter: 0.4mm
Pros:
Windows and MAC supported

The owners note a very simple assembly. It takes only 60 minutes to unpack, assemble and calibrate.

Buy on AliExpress

ANET A6 & A8

This printer is ideal for real geeks who are well versed in the nuances of 3D printing. Anet will have to work a lot: put additional tensioners and various bushings, replace the table, solve the problem of sticking and "extruding" plastic. But the result is a printer that can give odds to any expensive model.

Anet works only with PLA plastic, it does not support other materials, incl. does not work with abs plastic. The minimum layer thickness is 0.1 mm. This is not the best indicator, but quite sufficient to print good quality models. The kit includes a lot of spare bolts, nuts and stretch marks. Of course, the Anet A6 & A8 were not without their shortcomings. The frame parts that make it up are not the strongest materials and often break on delivery, but most can be repaired with epoxy. The card reader may also not work, in which case you will either have to replace it or print all models from a PC.

Buy on Aliexpress

Flsun QQ S PRO

Number of nozzles: 1
Nozzle diameter: 0.4 mm
Print speed (max): 120 mm/sec 9017 270 ℃
Press volume (MAX): 29*35*80 cm

Plus:

Fast and high -quality printing
Automatic alignment system
Sensory control

CONSUES:

0174

Watch this video on YouTube
Buy on Aliexpress
Kingroon KP3S
Printing: FDM
SOPLE: 1
COMPORTANCE: 0.0.0.0.0.0.0.0.0.0.0.0.0.0.0.0.0.0.0.0.0.0.0.0.0.0.0ALS filament: 1.75mm
Nozzle temperature (max): 260℃
Print speed (max): 100mm/sec
Pros:
Compact size
Print recovery after power failure

But the maximum print size for a 3d printer is small - 130x82x65 mm. But the manufacturer has provided a cover that protects against the harmful effects of ultraviolet radiation. It is made transparent so that the user can observe the process, but at the same time blocks 99.95% of the radiation. The reviews say that the print quality is high, but the printer is noisy. Buy on Aliexpress0174

Print accuracy: up to 0.0125 mm
Nozzle diameter: 0.4 mm
Print speed: 60 mm/s
Pros:
Quality, accurate printing
9017 months
components
Cons:

Watch this video on YouTube
ArtilleryX1 SW-X1 - large area
Reliable model that differs from competitors in speed (up to 25 cm per second) and a working area of ​​30x30x40 cm. The device supports loading data from a memory card, USB flash drive or from a computer via USB cable. The product weighs only 16.5 kilograms, so it will not be difficult to transfer it.
| | |
| --- | --- |
| Speed ​​ | 250 mm/s |
| Print volume | 30x30x40 mm |
| Accuracy | 0. 1 mm |
Pros:
accurate printing;
universal application;
Quiet operation.
Cons:
Buy on Aliexpress
Creativity 3D New Ender-3 Pro/Ender-3 ProX-functional
3D printer with excellent printing accuracy and the ability to create parts at a speed of up to 18 cm per second. According to this indicator, it outperforms most of its competitors. To configure the operation of the gadget, a compact display is provided on the right side of the case.
Artillery Genius - print quality
Consumer 3D printer, which is famous for the quality and accuracy of printing with an error of 0.1 mm. The device creates high-strength products and is able to work with different materials. To control the device, a panel is provided, on which there are all the necessary elements.
| | |
| --- | --- |
| Speed ​​ | 150 mm/s |
| Print volume | 20x20x25 cm |
Pros:
packaging quality;
rugged housing;
Easy to install and set up.
Cons:
Buy on Aliexpress
Budget 3D printers
These models are suitable for the home and the manufacture of simple details.
Longer Orange10 3DPrinter - printing with photopolymer resin.
The quality model from China opens the rating. It is interesting because it uses SLA printing technology. Models that are printed according to this principle are more durable than usual ones. True, maintenance and purchase of consumables for SLA printers are more expensive.
0.1 mm
Pros:
ergonomics;
robust housing.
Cons:

Watch this video on YouTube
Buy on AliExpress
Longer LK4 3D Printer - Large Display
Cool 3D printer with single extruder and large touch screen.
it is very easy to set up thanks to its graphical interface. In this model, the developer applied an innovative technology that allowed to reduce noise during operation, guaranteeing acoustic comfort to users.
Buy on Aliexpress
Anet ET4 Pro TMC2208 - Quiet
Universal silent unit that allows you to print STL and OBI plastic products by encoding. Printing is done with a layer thickness of 0.1-0.2 mm, which is quite good for plastic toys and parts. In addition, interior items (for example, vases) can also be printed on a working area of ​​​​22x22x25 cm. The machine supports most filament materials, including ABS, PLA, TPU, and more.
Buy on AliExpress
Easythreed Nano 3DDYJ-2A001 - compact
Great printer for creating 3D parts at home. It does not take up much space and does not require special power. Printing is started by pressing one button after inserting a memory card. The unit weighs only 1.5 kg, so in which case it is easy to carry.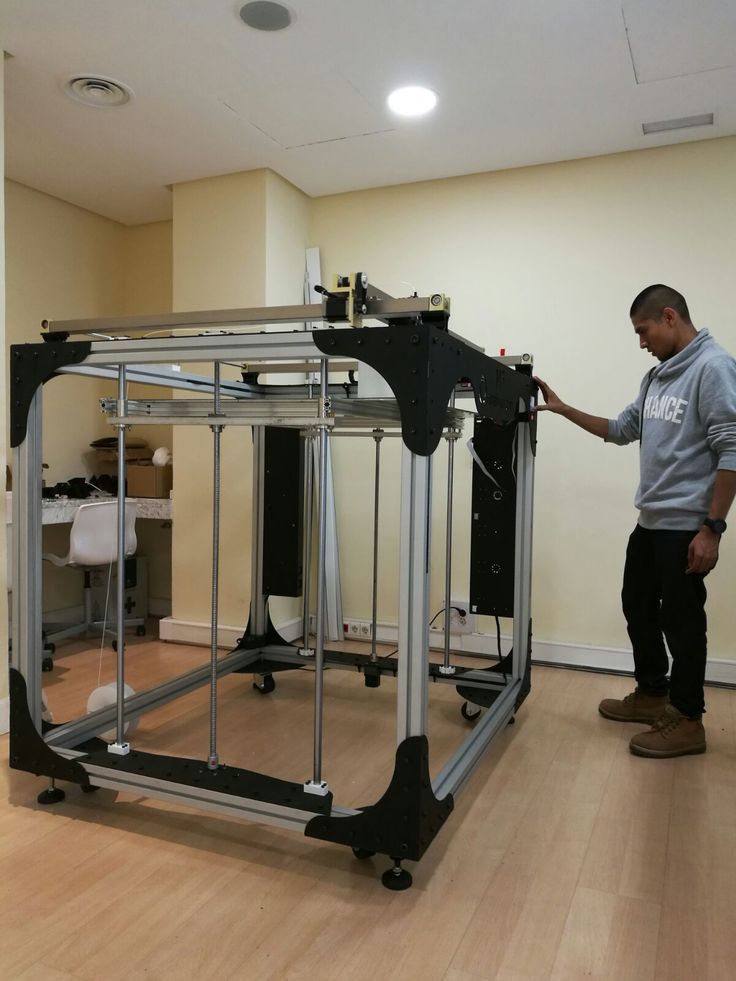 | | |
| --- | --- |
| Speed ​​ | 40 mm/s |
| Rated power | 60 W |
| Print volume | 9x11x11 cm |
| Accuracy | 0.2 mm |
Pros:
suitable for home and school use;
quiet operation;
stands firmly on the surface.
Cons:
Buy on Aliexpress
Voxelab Flash forge Proxima 6 in - Balanced Model
delivery;
print quality;
reliability;
clear instructions included.
Cons:
Buy on Aliexpress
The best 3D printers for home use
In this category we have included the most functional models of the middle price segment. Depending on the needs, they can be used as a working tool, an exciting toy or a training complex.
Geeetech A10M
Advanced 3D printer with auto leveling function.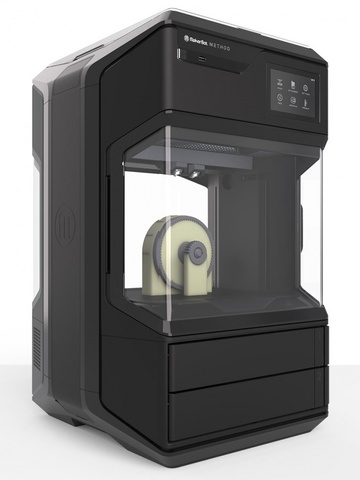 It has all the options for creating three-dimensional multi-colored objects of different shapes and sizes. The platform moves along strong rails, which ensure the accuracy of positioning the part in space. The FDM printing technology is used, guaranteeing an accuracy of up to 0.1 mm. This results in a smooth surface.
Pros:
Modular design allows quick printer assembly

Pros:

Suitable for creating large parts and objects
High precision
Fast printing
Ability to work both through a computer and via memory cards offline
Supports all popular 3D modeling software 10974

Cons:

Buy on AliExpress

0280

Of course, the adjective "professional" in this context has a conditional meaning - real stationary models used in enterprises and industries are too expensive for an ordinary person. However, the devices presented in this category of the rating can boast the maximum functionality available today, and the things made on them are almost indistinguishable from factory ones in terms of quality.

CREALITY 3D CR-10

Another creation of Creality in our ranking. The CR-10 differs from its brother from the previous category in its improved design and the almost complete absence of the need to modify anything. You can start printing immediately after assembly, with which there will also be no problems thanks to the most detailed instructions and the presence in the kit of all the necessary parts in excess.

The printer allows you to print models of large sizes up to 30x30x40 cm with high accuracy (error of only 1 mm) and speed (normal - 80 mm / s, maximum - 200 mm / s). When printing large models with ABS or PETG filaments at a maximum table temperature of 95°C, it is recommended to build a closed case around it to protect it from drafts, etc.

options available for purchase. Made on the basis of steel and aluminum guides, which are characterized by increased durability. Equipped with a monolithic frame. The Tornado printer is capable of producing models that are 36x36x36 cm in size with a layer thickness of 0. 03 mm. This is one of the best indicators in the ranking.

Due to this, the products at the output will be finished and exactly smooth, without the need for additional modifications. Effective results can be achieved at fairly high speeds - 150 m / s, with a working surface of up to 100 degrees. It happens in just 5 minutes. The table is heated up to 120 degrees, and the extruder up to 240 degrees.

Buy on Aliexpress

Qidi Tech X-MAX

In appearance, this printer is very similar to a huge microwave oven, but "cooking" in it is much more interesting. The total weight of the device is almost 37 kilograms, and it takes up a lot of space, on the other hand, the closed design gives the X-MAX a concise and finished look that will organically fit into any interior. And all possible troubles and pollution (for example, plastic leakage, etc.) in such a system will always be localized in the device case, without causing much damage. The working plane itself is not that big - 30x25x30 cm, even in this review there are printers with a larger surface.

One of the main advantages of the X-MAX manufacturer calls the almost complete "omnivorous" model - you can print using almost all materials used today, from nylon to carbon fiber. In addition, the design is as carefully worked out and tested as possible and does not require any, even the smallest modifications. That is, the system is designed for instant deployment and production with the simplest and most understandable workflow.


Watch this video on YouTube

Buy on Aliexpress

Tronxy GEMINI S

A powerful and functional 3d printer with an impeccable rating on AliExpress. Its main advantage is a pair of independent extruders, allowing you to save time and create original parts from two different colors and even different materials. The speed reaches 300 mm/s, and the maximum print size is 300x300x390 mm.

An important advantage is that the printer from Tronxy allows you to get highly detailed figures due to the minimum layer thickness of 0.05 mm. Despite the wide functionality, the first setup does not take much time, since the assembly of the most complex parts is carried out by the manufacturer before shipment. The only downside is the high price.

Buy on AliExpress

Ender-3 Pro

Professional 3D printer from China, with high layering speed. The device can apply layers with a thickness of 0.1 to 0.4 mm. Supported filaments: ABS, PLA, TPU, Cooper, Carbon, Wood, Fiber. The technology used is FDM, with support for STL, G-Code, OBJ formats. The working area for printing is 220x220x250 mm. The device works with removable media such as TF and USB, and also supports online file transfer. The print speed is very high, averaging 200 mm/s.

The Ender-3 Pro is available in several configurations, including both professional and beginner versions. Supports Windows and MacOS operating systems.

Buy on AliExpress

Two Trees Sapphire Pro1 and Sapphire Pro2

Both TwoTrees 3D printer configurations feature very high print speeds and the ability to adjust print layer thickness in 0.01mm increments. Thanks to this, the printer can be used to create complex objects in a short time.

Printer uses wood, PLA, PETG and ABS filaments.

Characteristics:

layer thickness — 0.1–0.4 mm;
working area - 235 x 235 x 235 mm;
print speed up to 300 mm/sec.

Pros:

heated platform;
touch control;
very fast print speed;
Resume printing function after power on.

Cons:

Fine details are not processed at high print speeds.

Anycubic Mega-S NEW

The professional version of the 3D printer mentioned in the ranking of the best devices in the price / quality ratio. The model is also known as Anucubic Impresora 3d Mega-S NEW. Printing technology - FDM, maximum speed up to 100 mm / s, minimum 20 mm / s, working area 210x210x205 mm. In Anucybic, you can use standard file projects and filaments of categories: ABS, PLA, WOOD, HIPS. Support for USB and SD card. The dimensions of the printer case are small - 405x410x453 mm.

Several localizations, fast delivery (from 12 days) and the ability to order the device from warehouses in the USA, Czech Republic, Russia, Germany, Poland, and not just China, makes it a profitable purchase.

Buy on Aliexpress

Why you may need a 3D printer in everyday life

First of all, 3D printing devices are used for the manufacture of plastic parts and items for various purposes. For example, in the case when a knife handle is broken, a 3D printer will help replace the broken part by printing a new one. You can make almost any plastic object, the main thing is to correctly prepare the drawing of the product, since it will determine the final shape and size of the printed figure. Otherwise, there is no limit to fantasy - at home, on a regular printer, you can print whatever you want.

How to choose a Chinese 3D printer with delivery to Russia?

When ordering a 3D printer on AliExpress, the buyer should first of all make sure that delivery to his locality is possible, since 3D printers are rather big in size and weight. Therefore, it can be inconvenient to go after him to a neighboring city. Further, when choosing a specific model, the user is advised to pay attention to eight device parameters:

Purpose. For home use, models that implement FDM technology are suitable, which allows you to print products layer by layer from plastic. For the production of high-precision models, it is better for the buyer to pay attention to printers with SLA and DLP technologies that use a laser beam for printing.
Housing type. 3D printers are available with open and closed housings. The open design will allow you to print larger models, while the closed design will limit their size to its body. However, a device with a closed case is safer to operate.
Print area. It depends on what size of the product will be made on the printer. A print area with dimensions of 200 × 200 × 200 mm is considered universal. It will be enough for both home and professional use.
Material used. The most common materials for printing in a 3D printer are ABS and PLA, so every such device should support them. Otherwise, content support will depend on the specific device model.
Detail. Detail accuracy for printers of various price categories varies from 20 microns to 0.5 mm. Cheaper equipment will have worse product detail.
Thickness of the build-up layer. The optimal layer thickness is from 0.05 to 0.4 mm.
3D printers for home use have a low production speed, typically 20-30 mm/sec. For professional models, this parameter is higher - from 60 mm / s.
Possibility of replacing the nozzle on the extruder. The type of material from which the workpiece is printed, its thickness and the quality of the finished model depend on the quality and diameter of the nozzle in the equipment. Therefore, it is important that the printer supports the ability to change the nozzle to others with different diameters.

3D printer selection tips

What are the nuances to consider when choosing a 3D printer on Aliexpress. First you need to decide for what needs the device is purchased. If the printer is needed for the manufacture of high-precision models, for example, for subsequent sale, then devices that implement technologies such as SLA and DLP are suitable. For home use, you can purchase inexpensive models of the FDM category. If the first two technologies use a laser beam for printing, then the latter allows you to make products from layers of molten plastic.

If you decide to buy an FDM 3D printer from China, the next factor to focus on is the products that you plan to manufacture and their dimensions. This will determine the size of the printable area, which varies from miniature to large. The universal area is 200x200x200 mm. This is usually enough to solve everyday problems, and the price of such printers is lower than for large-sized counterparts.

Before you buy a Chinese 3D printer on Aliexpress, check the user reviews and technical specifications of the device. The following nuances are considered the main ones when choosing devices in this category:0003

Construction;
Nozzle - its diameter and the possibility of replacement;
Thickness of the printing layer - optimal is 0.1-0.2 mm;
Extruder type - Direct prints with all available materials, and Bowden only with flexible plastic, but has a high print speed;
Print technology - any of the three main SLA, DLP, FDM will do.

It is also important to immediately decide on the materials used. If you already know your supplier of plastic for 3D printing, then you can rely on it to purchase a suitable model. The purchase of materials will bring the greatest costs, so they should be taken into account in the first place. Not all plastics are compatible with the Bowden extruder, this should also be understood.

The most important criteria for selecting printers are:

print quality;
cost of consumables;
noise level during operation of the device;
device size;
duplex printing available;
menu in Russian;
intuitive operation;
Wi-Fi connection;
printing from mobile devices.

High-speed printer is useful if you are going to use the device regularly and intensively. In the technical specification, manufacturers express this feature in the number of pages per minute. In most cases, this is the number of pages printed in the fastest mode. The fastest print speeds can be expected from laser devices. But the concept is relative. For owners of home printers, print speed is of secondary importance.

Pay attention to the average print speed when choosing a printer for yourself:

from 4 to 10 ppm - a typical home printer for which print quality is more important than speed.
10 to 30 ppm is an office printer for small to medium businesses that saves time preparing documents and presentations.
over 40 ppm is a serious device for large offices with a large number of employees, allowing you to print and copy a significant amount of documentation.

Important purchase criteria

A good 3D printer can be bought at a reasonable price. An order can be placed on the Chinese online platform Aliexpress. It is recommended to pay attention to the minimum thickness of the build-up layer, what type of case - open or closed. Equally important are the design features, the types of materials that are used during operation, and the possibilities of program control.

We have analyzed the available offers on AliExpress and selected the best 3D printers that we can safely recommend for purchase. When compiling the TOP, it was decided to take into account the reviews of real customers who made an order earlier and were able to test the devices in practice.

Buying a budget 3D printer on Aliexpress

Although it seems like magic, how 3D printing works is pretty simple and straightforward. The first 3D printers basically printed layer by layer, one on top of the other, to form a 3D structure. This has been revised and refined over the years and today we are getting printers that print with great precision and this is truly something we should be proud of! Widely used by architects and civil engineers, 3D printers are definitely a boon as they help them visualize their designs on a miniature scale and fix any potential flaws or faults that might arise.

One problem we still face is that most 3D printers only allow one material to be printed at a time, but with constant innovation and the world moving at an immeasurable pace, this will soon be overcome. Right now, we can apply the idea of ​​multi-material printing to make sure it's not a hindrance.

Most of these Chinese 3D printers are under $300, but despite being cheap, they are not low quality. With the right customization and touch comes the flexibility to shape it to your liking. Building 3D printers also reduces the cost. So think about these 3D printers before choosing any high quality printer as even they will serve your purpose.

Quick guide on how to assemble a 3D printer from AliExpress

Most 3D printers ordered from AliExpress come 70-95% already assembled. Therefore, the user only has to follow the instructions in the brief instructions from the delivery kit to assemble the remaining parts.

However, some models are sold completely disassembled, and it can be quite problematic for a beginner to assemble them. To do this, manufacturers include detailed instructions in several languages ​​with the equipment.

Help. Many manufacturers of 3D printers provide detailed video instructions for assembling a specific model on their official websites. It will facilitate the assembly process even for a beginner. And if the assembly of any parts failed, you can contact technical support.

Printed or video instructions usually include the following assembly steps:

Vertical rods are screwed to the work table, along which the filament supply carriage will move. After that, an engine is attached to one of the rods, which will move the horizontal rod with the carriage and the limit switch.
Next, a horizontal bar is assembled with a carriage through which the filament is fed. It is additionally equipped with a filament end sensor and an engine that will supply the filament to the carriage heating element.
Then a threaded rod is installed, which will move the bar with the carriage up and down.
At the last stage of assembly, all cables are connected to the motors and limit switches, and the filament holder is installed.

After studying the features, characteristics and rules for choosing a 3D printer, the user can choose high-quality 3D printing equipment on AliExpress. Before buying a printer, it is recommended to choose a reliable store with a high rating and positive reviews on the Chinese site.