Dimension 1200es series 3d printers
Dimension 1200 Review 2022 - Why This 3D Printer Is AWESOME [Updated]
Should you buy the Stratasys Dimension 1200 printer? Check out our review here to find out whether it's worth the money or not.
By Justin Evans
4.4
See Price
If you work in the medical or aerospace department, you might benefit from the faster prototyping and flexibility that a 3D printer offers. However, not just any will do: for these industries, you'll need a highly specialized printer. Bad news first: these are usually very pricey. Good news? We've found one that might be suitable.
We're talking, of course, about the Stratasys Dimension 1200. This is a heavy-duty printer in every sense of the phrase, but is its performance as high as its price tag? Today, we'll take a closer look to try and find out. Keep reading to see what we thought.
| | |
| --- | --- |
| Size | 33 x 29 x 45" |
| Extruders | 1 |
| Supported Materials | Proprietary ABSplus filament |
| Connectivity | Ethernet |
| Layer Thickness | 0. 254mm (quality)/ 0.33mm (fast) |
| Build Volume | 10 x 10 x 12" |
Table of ContentsShow
Design
Let's address the elephant in the room: standing 45" tall without the base, this printer is absolutely colossal. Setup is a two-person job since the Dimension 1200 weighs over 300lbs. Additionally, there's just one extruder – something of a rarity in high-end 3D printers. However, with an enclosed (and exceptionally large) build area, maintaining a consistent temperature is easy.
We were pretty surprised by the lack of connectivity and limited OS support, too. There's not even a USB port – everything has to be controlled via the Ethernet connection, and only Windows devices are supported. This is hardly ideal, particularly in the design sector, where Macs are more common.
There's a small, neat control panel on the right-hand side. This allows you to select CAD files and make minor tweaks before printing.
It's a nice touch, but with even mid-range printers offering mobile app support, we have to wonder what the designers were thinking. After all, it's not like this is a specially cheap model.
Printing
Say what you like about the aesthetics of this machine, it does an extraordinary job of recreating virtual models. Complex shapes are no problem, and the layers are all but imperceptible. If you value speed more than quality, you can slightly increase the layer size, but even this produces models to a higher standard than many other printers on the market.
Unfortunately, the Dimension 1200 supports only a handful of materials, all proprietary. There's a more durable, ABS-based filament named ABSplus, as well as both water-soluble and snap-off support material. It seems as though Stratasys wanted to do one thing very well, rather than including half-baked support for as many materials as possible.
It's hard not to be impressed here: there's very little filament wasted, and finished models usually require very little post-processing.
Evidently, this depends on what exactly you're printing, but for prototyping, there are very few 3D printers that can match this one.
Features
One of the things that takes the most time when printing is bed-leveling and calibration. Thankfully, both of these things are done automatically with the 1200, so you can spend more time actually getting work done. That said, there's very little advanced functionality included, considering the price.
The Dimension 1200 uses RFID chips on the filament cartridge to help keep track of how much material is left. As long as you keep an eye on the reading, you'll never run out mid-print again. On the other hand, this does mean that there's no way to use third-party materials.
There are a few additions that really would have made this printer shine: we're talking of course about greater connectivity options and increased OS support. There's really no excuse for not including a USB port, or SD card slot, at the very least. It's disappointing, especially when you consider how little they'd cost to add.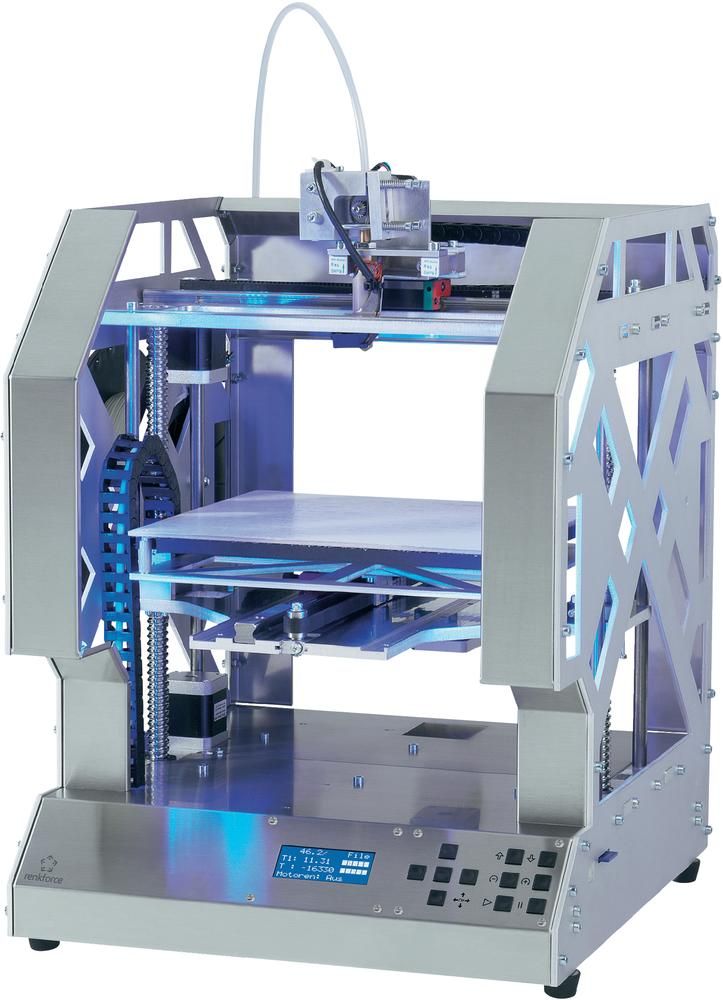 Cost
This is not a cheap machine. It retails for around $35,000, meaning it's priced well out of the reach of the vast majority of people. Stratasys has instead focused on marketing to the top-level businesses in the world. It's a good thing too because this isn't the only cost you'll have to deal with.
How much do you think a 56" spool of ABSplus costs? If we said almost $180, you'd think we were crazy, right? Well, it's the truth. Let's be clear: this is not a printer you'd use without a specific item in mind. To put it another way, for the price of two spools, you can buy a fairly decent, mid-range 3D printer.
Still, if you work in one of the industries that this model is designed for, the cost is likely not a huge issue. After all, ABSplus claims to be 40% more resilient than standard ABS and can be used to create everything from engines to tank parts.
Support
To its credit, Stratasys offers a good selection of customer support materials.
There are user guides, quick start manuals, and FAQs for all of the company's 3D printers. You can also download the latest firmware patches here, but for some reason, the Dimension 1200 isn't included. It may not be the newest model around, but legacy customers have the right to be supported too.
There are a couple of additional services that this company offers. Users can attend 3D printing seminars explaining how to use their products, and there's even a recycling service for old cartridges.
A one-year warranty is included with all of Stratasys' 3D printers, which is fine if a little underwhelming. For $35,000 you'd really expect to see a five-year guarantee at least. Customer support can be reached by email, phone, or live chat, although there are no details on whether it is 24/7 or not.
Printrbot Play Review
Dimension 1200es Series | 3D Printers, Dimension SST, Dimension BST 1200es, FDM 3D Printe
Dimension 1200es 3D Printer
Unbeatable results.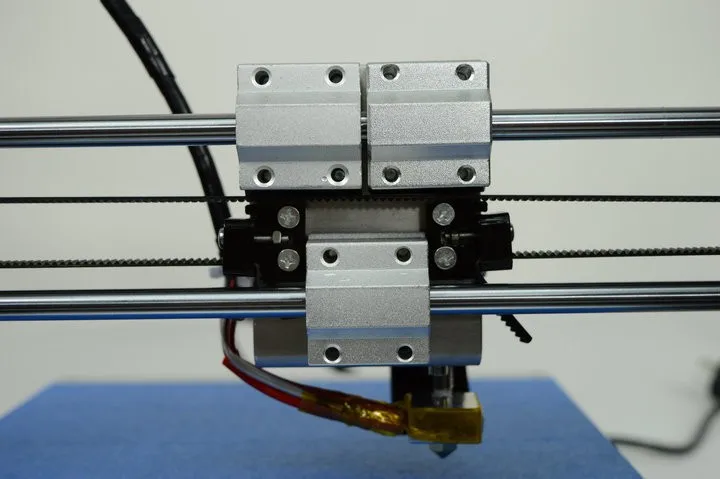 Powerful Technology.
Dimension 1200es 3D Printer Benefits and Features
 

Dimension 1200es Series 3D Printers 

 

This large capacity Dimension 1200es Series 3D Printer has room to build 3D designs up to 10" x 10" x 12" (254 x 254 x 305 mm). This means you can print large parts or mass produce multiple smaller parts. Using Fused Deposition Modeling (FDM) Technology from Stratasys, you can build products in beautiful, colourful ABSplus thermoplastics.

The 1200es Series is office friendly and produces parts quietly in hours, with a sleek design.

 

The Support Cleaning System

The Dimension 1200es Series comes with a SCA-1200 Support Cleaning System, which easily cleans your 3D designs upon printing completion. The system uses heated detergent to remove support material left around your model. The basket measures 10" x 10" x12" (254 x 254 x 305 mm), which allows more than one model to be cleaned at a time. 

 

With a Dimension 1200es 3D Print Pack you'll get everything you need to start printing in three dimensions right out of the box. Just plug it in and enjoy! You receive: 

Dimension SST 1200es 3D Printer
SCA-1200 Support Cleaning System
Startup Supply of Materials 
Technical Specifications
Model material:
P430 ABSplus in ivory, white, black, red, olive green,
nectarine, fluorescent yellow, blue or gray.

Support material:
SR-30 Soluble Support Technology (SST)
or Breakaway Support Technology (BST)

Build Size:
254 x 254 x 305 mm (10 x 10 x 12 inches)

Layer Thickness:
.254 mm (.010 in), or .33 mm. (.013 in)

Workstation Compatibility:
Windows XP / Windows Vista / Windows 7

Network Connectivity:
Ethernet TCP/IP 10/100Base-T 

Size and Weight:

838 x 737 x 1143 mm (33 x 29 x 45 in)
148 kg (326 lbs)

SCA-1200 Support Cleaning System:
41 x 48 x 67 cm (16 x 19 x 26. 5 in)
30.25 kg (66.7 lbs)

Maximum Size Part(s): 

254 x 254 x 305 mm
(10 x 10 x 12 in)

Volume Capacity: 
31.5 L (8.3 gallons)


 

Power Requirements:

Dimension 3D Printer:
110-120 VAC, 60 Hz, 15A minimum dedicated circuit
or 220-240 VAC, 50/60 Hz, 7A minimum dedicated circuit.

SCA-1200 Support Cleaning System:
100-120 VAC, 15A, 60 Hz
or 220-240 VAC, 10A, 50 Hz

Regulatory Compliance:

Dimension 3D Printer:
CE / ETL

SCA-1200 Support Cleaning System:
CE

 
3D printer Dimension 1200es from the manufacturer Stratasys Ltd )
Construction area, mm: 254x254x305
Material for printing: ABS Plus,
All features
Description of Dimension 1200es 3D printer
You no longer need to try the impossible to make your ideas come true.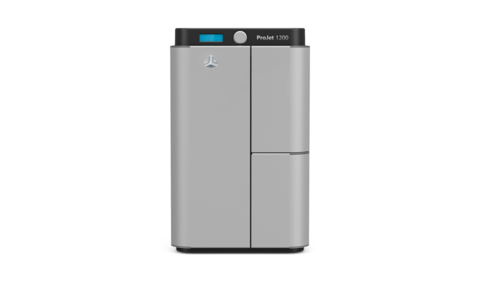 Prototype and perform functional tests yourself. The Dimension 1200es opens up a popular family of professional 3D printers. Create your models in the same place where your ideas are born. And you will benefit even more from saving money. The Dimension 1200es printer series has the largest print chamber of any Stratasys Design 3D printer. Using FDM (Fused Deposition Modeling) technology, he prints ABSplus thermoplastic in nine colors. This 3D printer allows you to choose high resolution or faster printing with a layer thickness of 0.254mm or 0.33mm.
About the Dimension 1200es printer
To realize your ideas, you no longer need to try to do the impossible. Prototype and perform functional tests yourself. The Dimension 1200es opens up a popular family of professional 3D printers. Create your models in the same place where your ideas are born. And you will benefit even more from saving money. The Dimension 1200es printer series has the largest print chamber of any Stratasys Design 3D printer.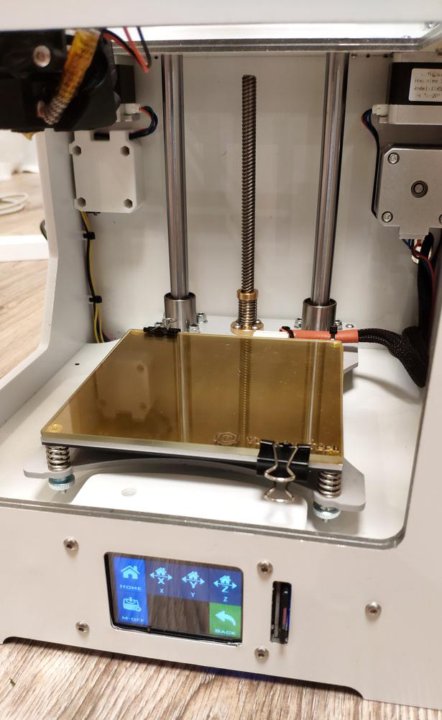 Using FDM (Fused Deposition Modeling) technology, he prints ABSplus thermoplastic in nine colors. This 3D printer allows you to choose high resolution or faster printing with a layer thickness of 0.254mm or 0.33mm. The 3D printing kit is everything you need to start 3D modeling. It includes the following: 3D printer SST 1200es SCA-1200 Auxiliary Material Cleaning System Initial batch of materials Materials and bases Dimension 3D printers use ABSplus thermoplastic to create models. Modeling materials and soluble auxiliaries are supplied in convenient sealed cartridges that are easy to load. Inside the 3D printer, the plastic fiber travels through a tube to the print head, where it is heated to a semi-liquid state and extruded in thin, precise layers. The modeling framework provides a stable platform on which to model prototypes. Once the print is complete, you simply remove the reusable flexible plastic base from the 3D printer and separate the model.
Dimension 1200es Owners Articles
More
Featured 3D Printers
Anet A8
1449 items 1714 owners
Anet A8 3D printer is a budget 3D printer from China.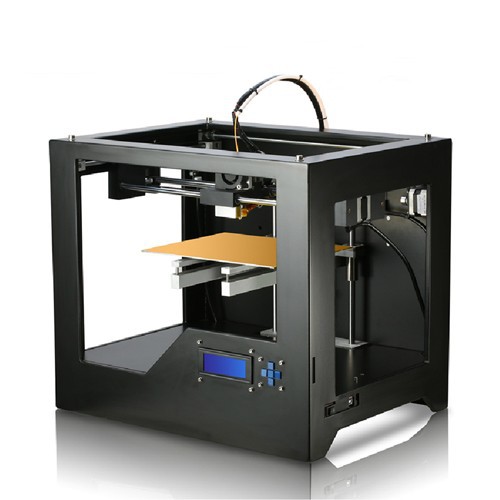 Region...
3 offers from 12000 ₽
Anet A6
1123 articles 1611 owners
Anet A6 3D printer - Chinese version of RepRap project P...
3 offers at the contractual price
Anycubic i3 Mega
775 articles 975 owners
Anycubic I3 MEGA is a 3D printer from a Chinese manufacturer...
5 offers
Show more
Brief history of 3D printers
Now three-dimensional printing is rapidly gaining popularity and many people think that it was born quite recently.
In fact, only the name "3D printer" has recently been born.
Previously, these devices were called 3D prototyping machines. And the technology is older than many of its current admirers.
Here is a brief history of the development of 3D printing:
1984 : American Charles Hull developed "stereolithography" (SLA) technology for printing 3D objects from digital models of photopolymerizable composite materials (PPC).

1985 — Mikhailo Feigen proposed layer-by-layer formation of three-dimensional models from sheet material: films, polyester, composites, plastic, paper, etc., fastening the layers together using a heated roller. This technology is called Lamination Object Manufacturing (LOM).
In fact, the sheets are glued to each other, and the laser cuts out the outline.

1986 - Obtained a patent for "Stereolithography" (SLA) technology. Developed in 1984.
In the same year, Charles Hull founded 3D Systems and developed the first commercial 3D printer.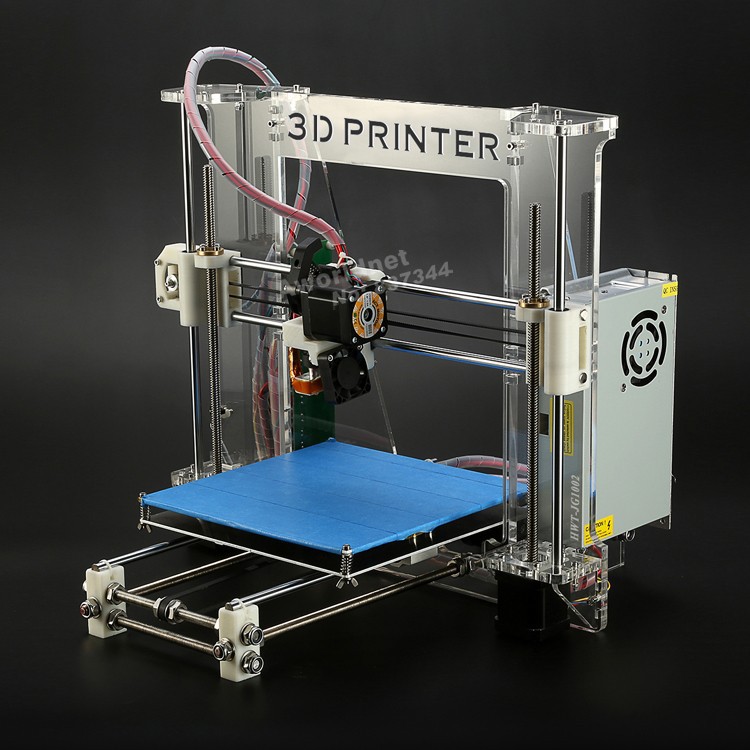 Which is unpretentiously called - "installation for stereolithography."
1986 - Drs. Carl Descartes and Joe Beeman at the University of Texas at Austin developed and patented Selective Laser Sintering (SLS).
1987 - The Israeli company Cubital developed the Layered Compaction Technology (SGC).

1988 - 3D Systems developed the SLA-250 model, which was put into mass production for a wide range of users.
1988 - FDM (Fusible Material Decomposition Modeling) invented by Scott Crump. The most widely used technology today. It is used in most "home" 3D printers.
1989 - Scott Crump founded Stratasys.
1991 - Stratasys released the first Dimension series 3D printer with an extruding print head (FDM).
1991 - Helisys sold its first laminated object manufacturing (LOM) machine

1992 - Stratasys sold its first FDM machine, the "3D Modeler".
1992 - DTM sold its first SLS system
1993 - Solidscape was formed. Now one of the leading manufacturers.
1995 - The term "3D printing" was coined at the Massachusetts Institute of Technology.
1995 - Z Corporation has received an exclusive license from MIT to use 3DP (Printing by Bonding Powder).
1996 - Stratasys introduced "Genisys".
1996 - Z Corporation introduced the Z402.
1996 - 3D Systems introduced the Actua 2100. This rapid prototyping device was the first to use the name zd-printer.

1997 - EOS was sold to stereolithography competitor 3D Systems. And they became monopolists.
2005 - Z Corporation released the Spectrum Z510.
It was the first 3D printer on the market with high quality color printing (3DP).
2006 - Reprap project opened under GNU General Public License.
2008 - Released the first version of Reprap, "a printer that can make itself." At that time, he could produce about 50% of the necessary parts.
2008 - Objet Geometries Ltd, developed the Connex500 printer, which prints in several different materials at once (3DP). Now the number of materials has exceeded 100.
2010 - Urbee: the first car to be built with giant 3D printers Dimension 3D Printers and Fortus 3D Production Systems.
2010 - Organovo medical company. Inc announced the creation of a technology for printing artificial blood vessels.

2010 - Fluid Interfaces Group scientists from the Massachusetts Institute of Technology introduced the first 3D printer for creating products - "Cornucopia".
At the moment, the development has not received significant development.
2011 - The Dutch 3D printer manufacturer Ultimaker has developed a 3D printing speed of up to 350 mm per second. Really good, although accuracy suffered from speed. Now this figure is already so surprising.

2011 - Led by the University of Exeter and Brunel University and Delcam, researchers have created the first chocolate 3D printer. In fact, this is FDM again, the difficulty was only in the development of the composition.
2011 — University of Southampton engineers create the first 3D printed airplane. The difficulty was rather in designing the model in such a way that it could be printed. The model flew great.
2011 - Vienna University of Technology has introduced the smallest, lightest and cheapest 3D printer in terms of printing cost.