3D scanner jay leno
Jay Leno partners with Stratasys to 3D print custom parts for classic vehicle and supercar collection
0Shares
Stratasys has announced it is collaborating with Big Dog Productions, the media production firm headed by North American comedian Jay Leno. The new partnership is an extension of Stratasys' Performance Partner Program. 
As part of the program, Stratasys will be providing the company with access to its FDM 3D printers to support the motor vehicle television series "Jay Leno's Garage", in which the former "Tonight Show" host conducts reviews on a wide range of vehicles, including vintage and restored cars. With access to Stratasys 3D printers, Leno intends to service his large collection of vehicles, located at his Big Dog Garage in Burbank, California, with 3D printed custom parts. 
"Jay has long been one of the pioneers and adopters of 3D printing. He realized the technology's potential for on-demand, custom parts early on – claiming it as a critical component to fueling a passion for classic vehicles," commented Pat Carey, Senior Vice President of Strategic Growth Americas at Stratasys.
"We cannot wait to see what uses of 3D printing they come up with next, because if they can dream it, we can 3D print it."
Jay Leno next to Stratasys Fortus 450mc 3D printer. Photo via Stratasys.
Performance Partner Program
The Performance Partner Program from Stratasys was announced recently, in September 2019, and it aims to connect auto racing, competitive sailing and supersonic travel teams leveraging additive manufacturing. "Never before has there been a focused, collaborative group of the who's who of these industries – dedicated to advancing the use of additive manufacturing across these high-performance environments," explained Pat Carey, Senior Vice President of Strategic Growth at Stratasys.
At launch, the Performance Partner Program consisted of 11 partners. This includes Colorado-based aerospace company Boom Supersonic, which recently extended its partnership with Stratasys to further accelerate the adoption of additive manufacturing for flight hardware.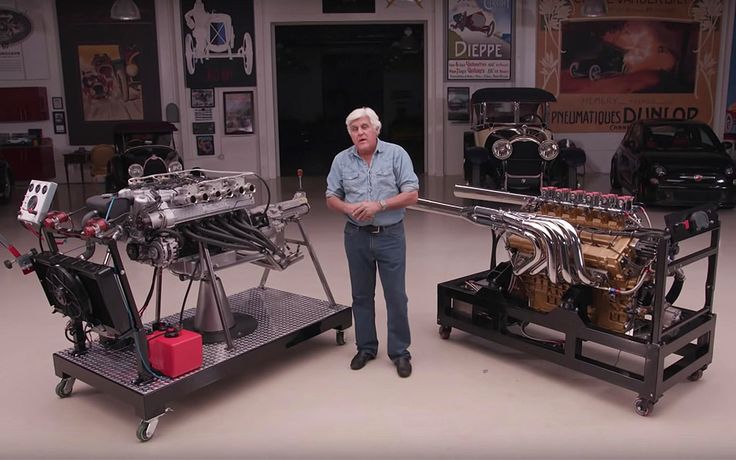 NTT IndyCar Series racing team Arrow Schmidt Peterson Motorsports (Arrow SPM) is also a part of the program. The racing team has integrated the Fortus 450mc and F370 3D printers from Stratasys to accelerate design iterations, workflows, and final part production. 
The XB-1 supersonic aircraft. Image via Boom Supersonic.
Harnessing 3D printing for automotive digital inventory
As an extension of Stratasys' Performance Partner Program, Jay Leno's Garage/Big Dog Productions will leverage 3D printing to build a digital inventory that helps road test, refurbish and retrofit classic vehicles and supercars in Leno's collection. Located within the Big Dog Garage are 169 cars and 117 motorcycles. Previously, Big Dog had already been collaborating with Stratasys Direct, the company's on-demand manufacturing service, for nearly 10 years. 
Jay Leno and Big Dog Garage will henceforth have access to core Stratasys additive manufacturing solutions, which includes the Fortus 450mc 3D printer and FDM Nylon 12 Carbon Fiber.
Thus far, Leno has worked with the extended Stratasys team to produce high performing 3D printed prototypes and custom parts for the automotive collection. The technology has provided a significant advantage in facilitating the re-creation of parts no longer on the market or components that would prove too time-consuming to manufacture using traditional methods. 
"As a lover of classic cars, I'm always looking to push the boundaries of what's possible in creation and re-creation of these vehicles – and 3D printing is integral to this process," explained Jay Leno. "After working with Stratasys and Stratasys Direct for years to drive the ultimate in 3D printing innovation, I'm really excited about this new Fortus machine and where it takes us next."
Subscribe to the 3D Printing Industry newsletter for the latest news in additive manufacturing. You can also stay connected by following us on Twitter and liking us on Facebook.
Looking for a career in additive manufacturing? Visit 3D Printing Jobs for a selection of roles in the industry.
Featured image shows Jay Leno's Garage. Photo via Walker Dalton/CNBC.
Tags Big Dog Garage Big Dog Productions FDM Nylon 12CF Jay Leno Jay Leno's Garage Pat Carey Performance Partner Program Stratasys Stratasys Fortus 450mc
Anas Essop
Anas Essop is an English and Film graduate, who loves writing about the advancement of technology.
Jay Leno's 3D Printer Makes Old Car Parts
Media Platforms Design Team
One of the hardships of owning an old car is rebuilding rare parts when there are simply no replacements available. My 1907 White Steamer has a feedwater heater, a part that bolts onto the cylinders. It's made of aluminum, and over the 100-plus years it's been in use, the metal has become so porous you can see steam and oil seeping through. I thought we could just weld it up. But it's badly impregnated with oil and can't be repaired. If we tried, the metal would just come apart.
So, rather than have a machinist try to copy the heater and then build it, we decided to redesign the original using our NextEngine 3D scanner and Dimension 3D printer.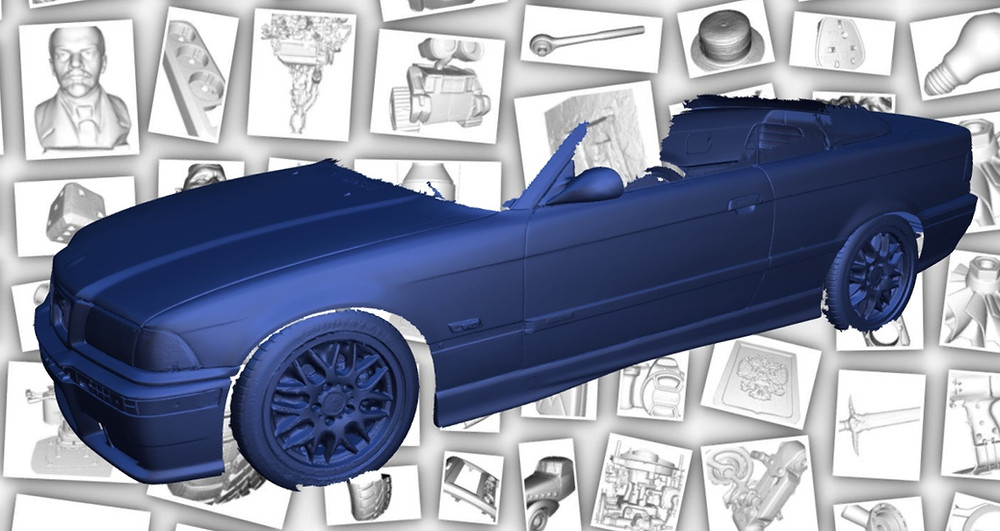 These incredible devices allow you to make the form you need to create almost any part. The scanner can measure about 50,000 points per second at a density of 160,000 dots per inch (dpi) to create a highly detailed digital model. The 3D printer makes an exact copy of a part in plastic, which we then send out to create a mold. Some machines can even make a replacement part in cobalt-chrome with the direct laser sintering process. Just feed a plastic wire--for a steel part you use metal wire--into the appropriate laser cutter.
Inside the printer, the print head goes back and forth, back and forth, putting on layer after layer of plastic to form a 3D part. If there are any irregularities in the originals, you can remove them using software. Once the model is finished, any excess support material between moving parts is dissolved in a water-based solution. Complexity doesn't matter, but the size of the object does determine the length of the process. Making a little part might take 5 hours.
The White's feedwater heater required 33 hours.
Any antique car part can be reproduced with these machines--pieces of trim, elaborately etched and even scrolled door handles. If you have an original, you can copy it. Or you can design a replacement on the computer, and the 3D printer makes it for you.
People say, "Why not just give the part to your machinist to make?" Well, if the machinist makes it wrong, you still have to pay for it. The scanner allows you to make an exact copy in plastic, fit it and see that it's correct. Even when you take plans to a machinist, it can be tricky. Say the part must be 3 mm thick here and 5 mm there. You get it back and then, "Oh no, it doesn't fit; it's too thick," or "It's too thin." My setup lets you create the perfect part. And you could press the button again and again--and keep making the part--twice the size, half-size, whatever you need. If you have a part that's worn away, or has lost a big chunk of metal, you can fill in that missing link on the computer.
Then you make the part in plastic and have a machinist make a copy based on that example. Or you can do what we do--input that program into a Fadal CNC machine; it reads the dimensions and replicates an exact metal copy.
Some guys are so used to working in the traditional ways. They're old-school. So they've never seen this new technology in use--in fact, they're not even aware it exists. When you work on old cars, you tend to work with old machinery like lathes, milling machines or English wheels. When someone tells you that you can take a crescent wrench, for example, scan it, then press a button, copy it, and make a new wrench, these guys say, "Well, that's not possible. You can't make the little wheel that moves the claw in and out. You'd have to make it in two sections."
But they're wrong. You can duplicate the whole tool.
They stand in front of the machine and watch a wrench being made, and they still don't believe it.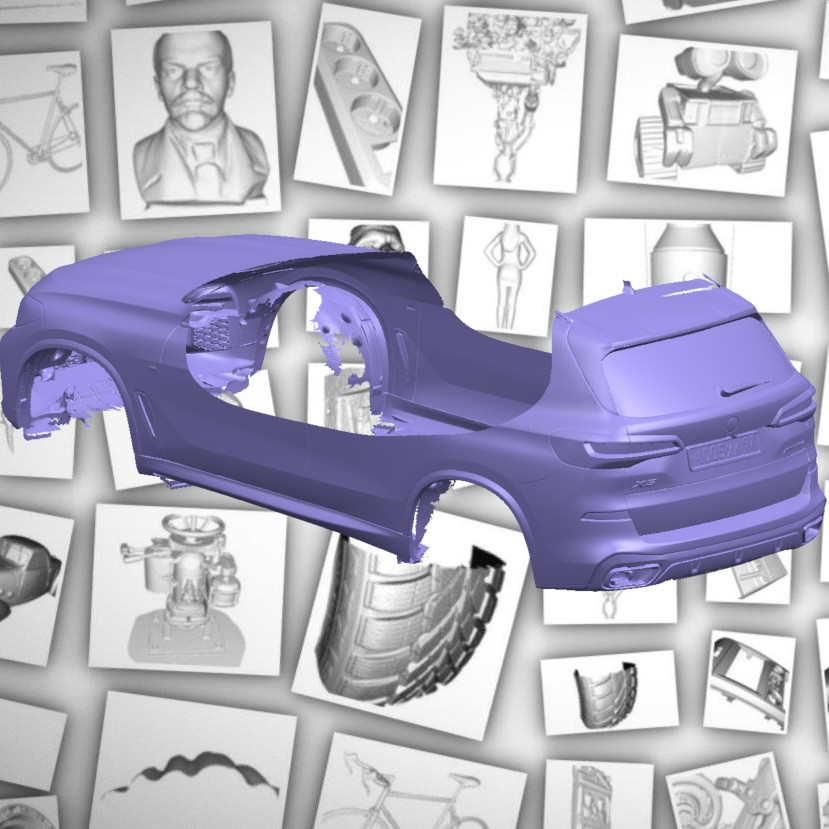 It's like The Jetsons. George Jetson would say, "I want a steak dinner." He'd press a button and the meal would come out of the machine, with the roasted potatoes and everything, all on one plate. We may not have the instant steak dinner yet--but my NextEngine system is like the car-guy equivalent.
If you had a one-off Ferrari engine, you could scan each part and then re-create the entire motor. Right now, we're scanning a Duesenberg body. It's a classic example of high tech melding with old tech. There are cars sitting in garages around the country, and they haven't moved in years for lack of some unobtainable part. Now they can hit the road once more, thanks to this technology.
My 1907 White engine would never have run again because its slide valve (or D-valve) was shot. We built that part, and now the car is back on the street.
Let's say you have an older Cadillac or a Packard, and you can't get one of those beautifully ornate door handles.
You could go to the big swap meet in Hershey, Pa., every day for the rest of your life and never find it. Or you could take the one on the left side of your car, copy it, use the computer to reverse it, and put that new part on the other side.
It's an amazingly versatile technology. My EcoJet supercar needed air-conditioning ducts. We used plastic parts we designed, right out of the 3D copier. We didn't have to make these scoops out of aluminum--plastic is what they use in a real car. And the finished ones look like factory production pieces.
When I was in high school, a friend's father bought the new Pulsar LED watch. He paid $2200 for it. It had a red face; you pressed a button, it lit up and gave you the time. The next year I bought a similar watch from Texas Instruments for $19.99. I went over and showed it to my friend's dad, and he was sooo angry.
The NextEngine scanner costs $2995. The Dimension uPrint Personal 3D printer is now under $15,000.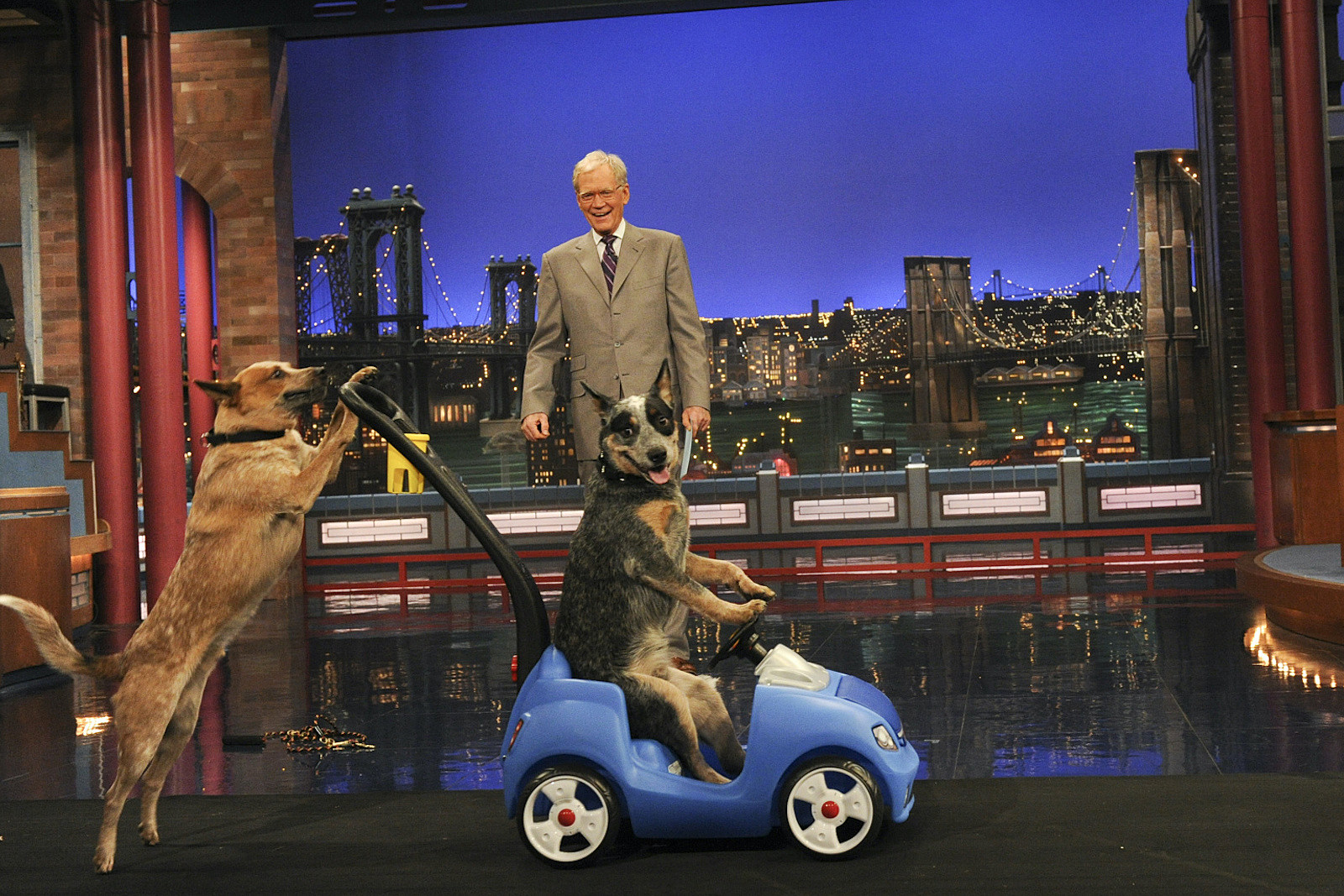 That's not cheap. But this technology used to cost 10 times that amount. And I think the price will come down even more.
These machines are not suited for mass production, but they work well for rapid prototyping. Just as eBay has made many swap meets go away, this machine could eliminate the need to go to eBay for parts. Think about it: What old part do you want to make?
3D printer prints old car parts
Car enthusiast Jay Leno owns a garage of rare cars. Literally, each of them needs repair. But where to get spare parts for old cars? Today, this problem has been solved for him by prototyping parts on a 3D printer. Everything is very simple: you need to scan the old part and print a new one.
It's no secret that one of the main problems of fully owning a rare model car is finding spare parts. White Steamer 19The '07 owned by Jay Leno has a water heater partially bolted to the cylinder. It is made of aluminum and has been in service for over 100 years.
In some places, the metal has given small cracks through which oil and steam seep. At first, the owner thought to solder it. But the whole part is saturated with oil, and it is almost impossible to do this. In addition, any impact on it threatens complete destruction.
Therefore, it was decided to completely scan this spare part with the NextEngine 3D scanner and print it on the Dimension 3D printer. These modern devices allow you to make a part of almost any shape. The scanner operates at a speed of about 50,000 dots per second at a density of 160,000 dots per inch. Such characteristics allow you to recreate a very accurate copy of the part. The 3D printer makes copies out of plastic. To make an aluminum product, the result is used as a casting mold. But some models can create products from an alloy of cobalt and chromium using direct laser sintering.
A laser head works inside the printer, which goes back and forth and creates a plastic prototype layer by layer. If any flaws are found in the final product, then they can be corrected using a program that works with 3D models.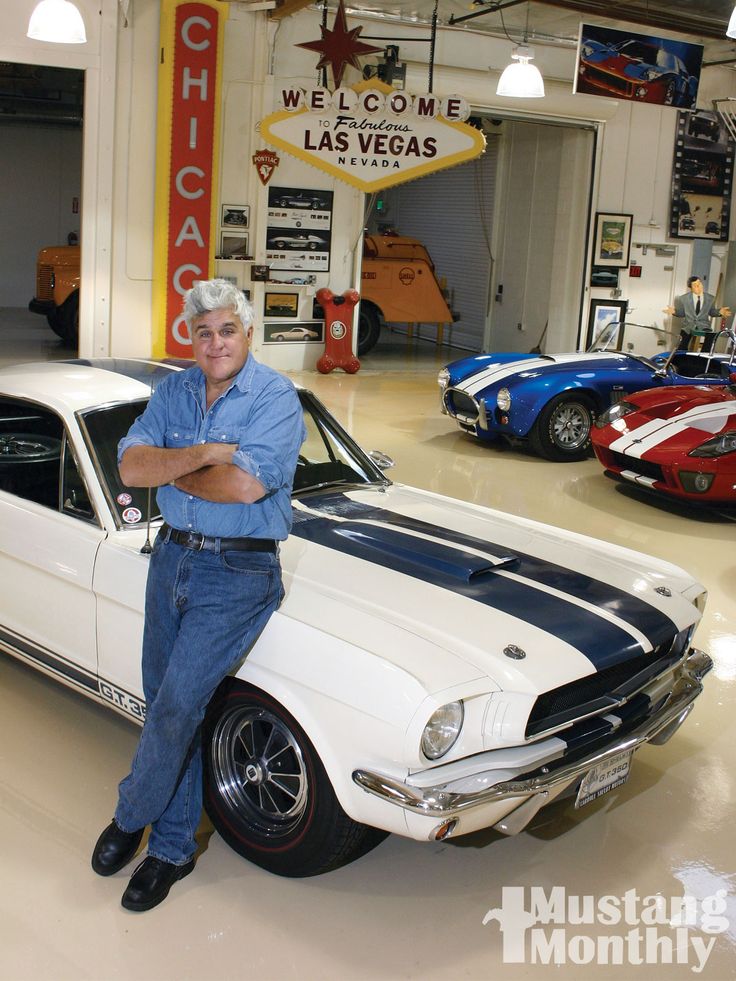 After the model is printed, excess material between the moving parts is dissolved with a special solution. The complexity of the product does not matter, but its size affects the duration of the entire process. Creating a small part for an old car can take 5 hours. But the water heater took 33 hours.
Any part of a vintage car can be reproduced using this technology. You only need the original, which can be copied with a 3D scanner. If there is no spare part, but there are drawings of it, or you know exactly what it should be, then you can create a layout for printing in a special program for working with 3D models.
One might think, why not entrust this work to an experienced locksmith? There are several questions here: how much will he ask for it, will he be able to accurately recreate the part, etc. The scanner recreates the exact copy of the plastic part. There is no doubt that it will work correctly. But even if you give an exact drawing to a locksmith, he cannot guarantee that an exact copy will be made.
Some products have gradual thickness transitions, smooth curves, etc., not indicated on the drawing. You will receive a replacement part from the locksmith that exactly matches the drawing, but it turns out that it does not fit snugly with another part, or does not fit in the space allotted to it. With the help of 3D prototyping, you can create perfect copies of car parts. You just need to press a few buttons, and after a certain time - the result is on the face. If the old spare part is deformed, ground off, or a separate part of it is lost, then this can be corrected on the computer.
Many masters still do not accept this new technology, They are used to working in the old way. But as soon as their eyes see the result and compare it with what was done with their hands, all doubts disappear. Working with old car models used to involve the use of outdated equipment: lathes and milling machines, etc. If you tell these craftsmen that I can take a wrench, press a button and in a couple of hours get a new one, exactly the same, they will say: "This cannot be, because it can never be.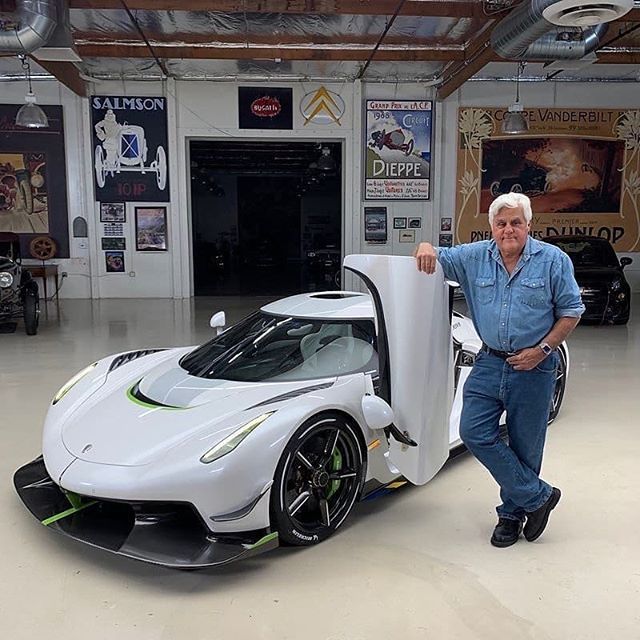 " But they are wrong. Modern prototyping technologies allow you to make a copy of any tool.
We can't make hamburgers or french fries with this technology yet, but car parts are already within our reach.
If you have a Ferrari exclusive model engine, you can scan every part of it and make the perfect replacement parts. Many car enthusiasts have vintage models, but cannot breathe life into them due to the fact that you can not buy the right parts anywhere. The new technology solves this problem "on time".
A 1907 car in Jay Leno's garage was left lifeless for a long time due to a broken D-valve. He recreated his part using 3D printing, and now this car runs on the roads.
What if you have an old Cadillac or Packard, but one of its door handles has fallen off and is lost? You can go around all the "hardware markets" in the world, but not find anything suitable. Today you can take a handle from another door, scan it, make a mirror image of the model on a computer and print the missing element.
Amazingly versatile technology. We can make exactly the same parts that the manufacturer produced a hundred years ago.
Jay Leo recalls that when he was in school, his father bought a Pulsar LED watch. He paid $2,200 for them. It was fantastic: you press a button and the time appears on the screen. A couple of years later, a similar watch from Texas Instruments was already worth $20. Jay showed them to his father and he was terribly angry.
The NextEngine Scanner is $2,995 today. And the Dimension uPrint Personal 3D printer is just under $15,000. Quite expensive. But these devices are gradually getting cheaper. Soon everyone will be able to buy them.
For mass production, such technologies are not suitable, but for quickly obtaining exact copies of anything, this is the ideal solution. Do you think the eBay section will lose its popularity when everyone can make the car part they need?
Primary source: popularmechanics.com
Translation How 3D printing is changing the world
A new era technical revolution
Every year 3D printing becomes more and more popular.
By according to the CONTEXT research group, in 2015 was shipped 500 thousandth 3D printer, and by 2017 sold about a million devices. 3D printing is already being introduced as a manufacturing technology. For example, in 2016 the company General Electric began selling aircraft engines with 3D printed fuel injectors. Atlas-5 missiles with parts printed by the same technology, launched into space. Brands Under Armor and New Balance launched small batches of sports shoes partially printed on a 3D printer, and company Organovo launched commercial bioprinting human kidney tissue.
So far, this is just the foundation. Throughout the history of mankind there have been many technological revolutions, each of which took place through three phases. First comes conceptualization , when visions and ideas are formed that determine the future path. Then implementation , during which previously seemingly impossible plans begin to partially be realized.
And the third phase is massive commercialization when enterprises master production and application of new technology.
And what phase is 3D printing in? 3D printer application to turn a digital file into a physical object has already received wide use. For example, in areas such as engineering, law, economics, business, geography and art. There are already disputes about the consequences of exchanging digital objects over the Internet, so that also print them on a printer (let's say a firearm). Obviously, we are still far from the day when personal 3D printers will put an end to capitalism by handing over production to the hands the majority. However, there is no doubt that The 3D printing revolution has reached its second phase implementation.
Enough manufacturing methods have been invented by now solid objects by printing them with many thin successive layers. In fact, the most common technologies 3D printing has been around for decades.
Although the technology continues to evolve, I will assume that before the last revolutionary phase of mass commercialization remains about ten years.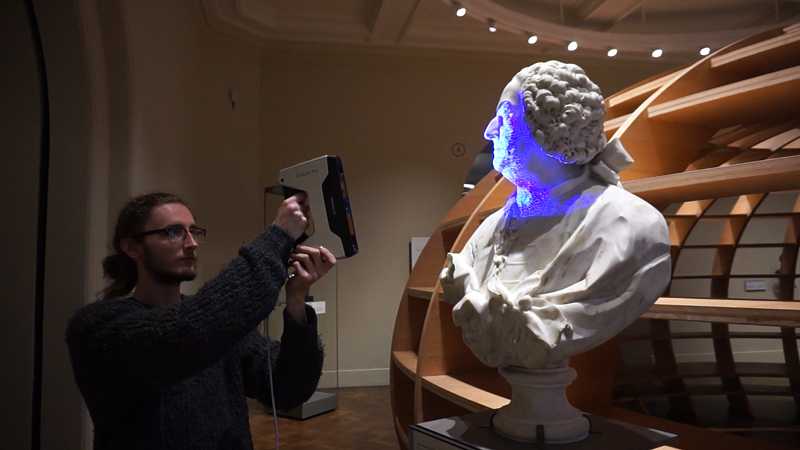 Pioneers of 3D printing are already using it to making a variety of things. However, this market still remains niche and limited in commercial application. In particular, these are companies that are engaged in small-scale, piece production or goods that cannot be manufactured traditional methods.
Notwithstanding the above, we must remember that ten years ago, no industry sector reported selling products, wholly or partly made using a 3D printer. Therefore, what is happening now is impressive. With the development of methods 3D printing and the emergence of new ones, as well as how old processes become faster and cheaper, expect 3D printing approach the mass commercialization phase in the late 2020s, or early 2030s. Innovators in this field are planning take advantage of technology long before that.
3D printing technology
How does 3D printing work? To a large extent, she is an evolution of 2D printing already used ubiquitously in offices and houses.
Most of us are familiar with inkjet or laser printers that allow you to print documents or photos.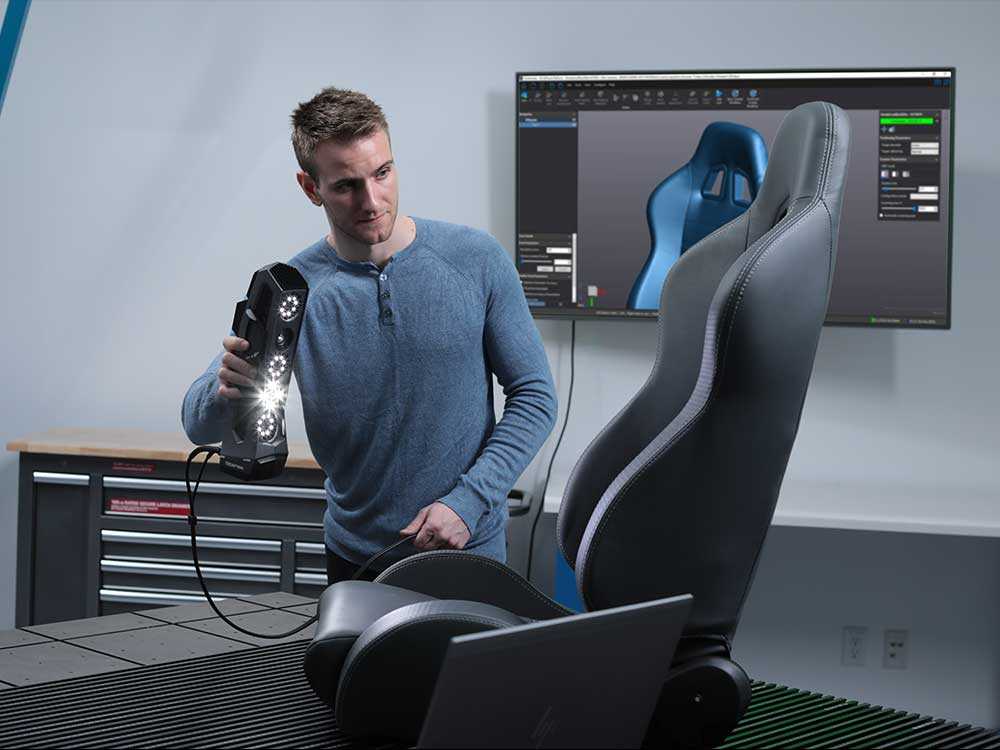 They create them by controlling the application of ink or toner to the surface of a sheet of paper. Similarly, 3D printers produce objects by controlling the placement and adhesion of successive layers building material in three dimensions. For this reason 3D printing is also known as Additive Layer Manufacturing (ALM). Additive Layer Manufacturing) or additive production ( AP or AM Additive manufacturing).
To print an object on this printer, you need a digital model on the computer. It can be created using the application for computer-aided design (CAD) or other software under three-dimensional modeling. Also, the digital model can be captured by scanning a real object with a 3D scanner and processed with CAD or other software.
The model must then be run through another program to slicing that will divide a digital object into many layers cross section is usually about 0.1 mm thick. These digital ribbons are sent to a 3D printer, which makes them one on top of another until a real object is formed.

3D model in Cura popular open cut slicing software source code

Same model printed by Ultimaker desktop 3D printer

Finished toy
The way a 3D printer draws an object one layer at a time, depends on the technology on which it is built. There are many 3D printing methods and they can be divided into 4 categories.
The first category includes printers that create objects by extrusion of molten semi-liquid material from a nozzle print head. Most often it is thermoplastic , which quickly hardens after leaving the print head. Other Extrusion-based 3D printers produce objects by outputting molten metal or chocolate icing (for printing culinary creations). There are also printers that use concrete, ceramic paste or clay.




The second category of 3D printers creates object layers by selective solidification of a liquid resin known as photopolymer laser curable or other light source. Some of these machines create layers objects inside the liquid tank. And others release a layer resin from the print head, and use ultraviolet light to fix it before applying the next layer. There are devices who mix several different photopolymers in one job at printing, which allows them to output colored objects made from multiple materials. In particular, one of these printers J750 from Stratasys offers a palette of 360 thousand shades and can make objects from mixtures of different materials.




The third and most common category of equipment creates layers, selectively gluing granules of very fine powder. Such binding of granular materials achieved by applying glue to layers of powder or by melting granules with a laser or other heat source. There are many types of powder adhesion based on various materials. These include nylon, wax, bronze, stainless steel, cobalt-chromium and titanium.




The latest category of 3D printers is built on laminating . Successive layers of carved paper, metal or plastic stick together to form a solid object. If sheets of paper are used as building material they are cut with a blade or laser, then glued together. On them you can spray ink during the printing process to create inexpensive full color 3D objects.



Market and application
3D printing is used for prototyping, manufacturing molds, direct digital and custom productions. Suppliers of equipment, software and materials for 3D printing is already serving the needs of various market sectors. And we will now look at these areas of application to understand how development of 3D printing technology.
Rapid prototyping
The most common use of 3D printers is for rapid prototyping (RP Rapid Prototyping). This includes concepts and functional prototypes. Concepts are simple, non-functional product design drafts (for example, a bottle without a removable cap) and designed to allow artists to recreate their ideas in physical format.
Functional prototypes versus more are complex and allow one to evaluate the form, fit and function of each parts of a product before putting it into production.
Functional prototypes and concepts were created before 3D printers using labor intensive methods and tools. Therefore, their production often takes many days, weeks or even months, and the cost is thousands or tens of thousands dollars. 3D printers can create concepts and functional prototypes in a few days or even hours, and for a fraction of cost of traditional manufacturing methods. For examples from this industry can be attributed car concepts for Formula 1.
In addition to saving time and money, prototype printing allows bring improved products to market, as design is usually goes through many iterations. For example, a thermos manufacturer Thermos uses Stratasys 3D printers to make prototypes in hours, not days, and a fifth production costs from an external supplier. Because the designers can now create as many prototypes as needed, the company was able to refine such characteristics to perfection product like lid fastening and pouring convenience.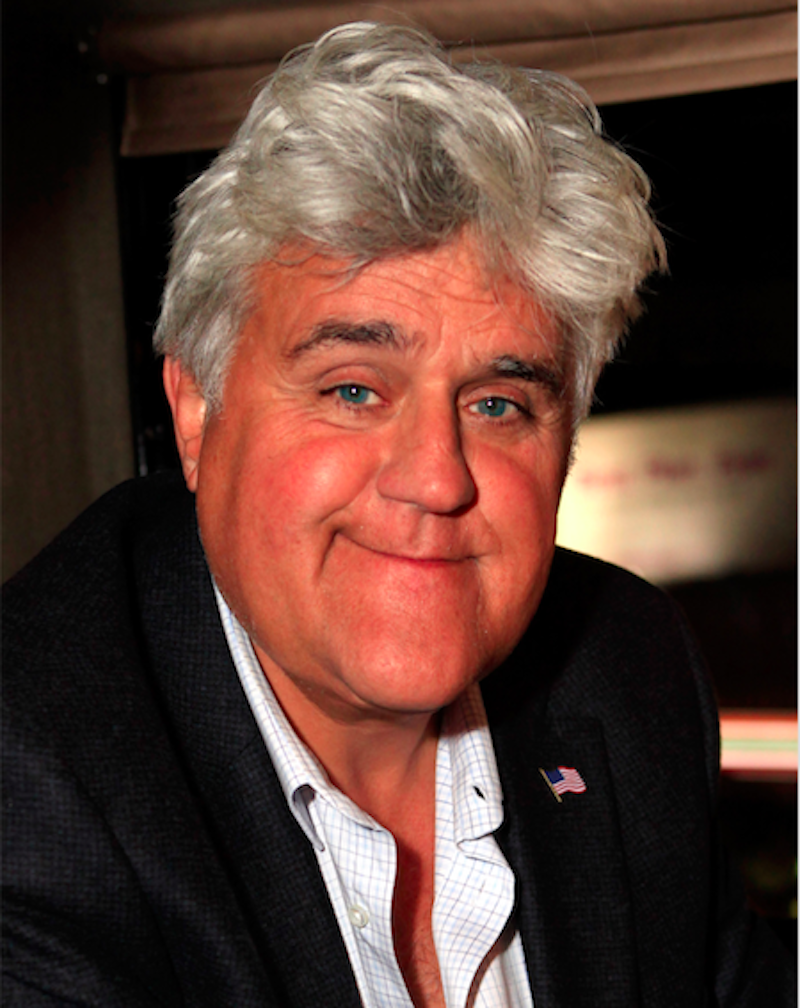 3D printing technology in color from various materials and metals continues to evolve, so the range and quality of products, including their components that can be quickly prototyped, continue to increase. So company Nano Dimension showcases desktop 3D printer DragonFly 2020 which can manufacture functional PCB prototypes. This equipment uses inkjet technology to output highly conductive nanoink and can produce multilayer boards including all connections between layers. At a time when many companies wait days or weeks, to get a prototype board from an external vendor, the machine print it in a matter of hours.
Molds and other production tools
In addition to prototypes, 3D printers are used to make molds and other devices for the production equipment. The mold is needed in order to cast in it metals or plastics. Like prototypes, molds are traditionally were made by hand. Therefore, the use of 3D printers will help save time and money for large manufacturers.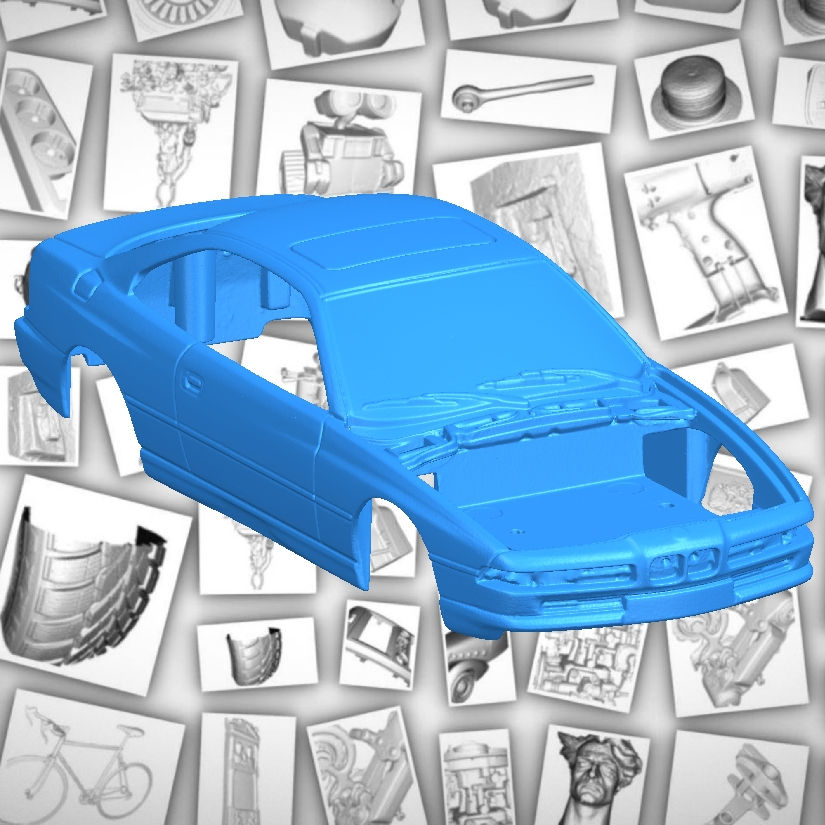 For example, using Stratasys Fortus printers, car giant Volvo Trucks from Lyon in France has cut time required to manufacture some components engines from 36 days to 2.
In August 2016 US Oak Ridge National Laboratory 3D printed a tool for trimming and drilling 5.34 x 1.34 x 0.46 m for Boeing. He used in the construction of passenger aircraft, and was printed from carbon fiber reinforced plastic in about 30 hours. Previously, the production of such a part would take three months. As Boeing's Leo Christodoulou explained: Tools for Additive production, such as a wing trim tool: save energy, time, labor and production costs. They are also part of our technology application strategy. 3D printing in manufacturing areas.
Another promising application is the production of molds, used for casting metals. 3D printers are capable of making required shapes, as well as any additional rods required to be placed inside them. The process is carried out by applying thin layers of foundry sand held together with a binder substance.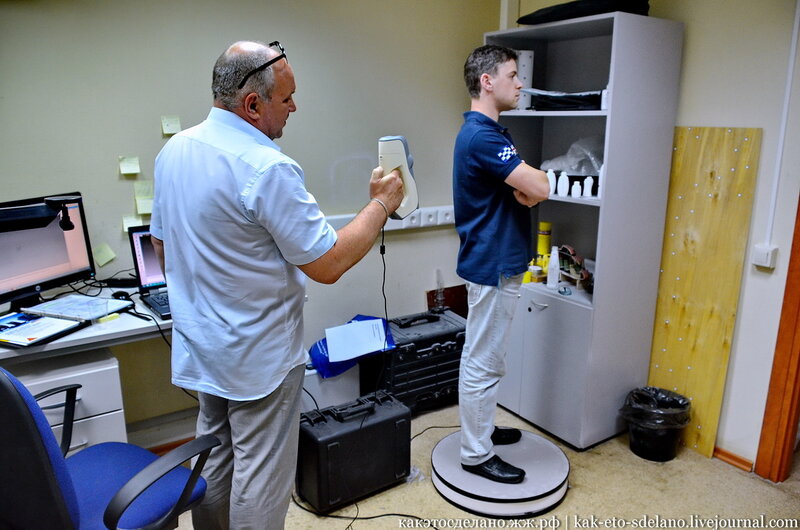 The resulting 3D printed form is sent to the foundry, where molten metal is poured into it for receiving the finished product.
ExOne one of the companies specialized in production of 3D printers for additive manufacturing using foundry sand. According to the company, with the help of 3D printing of molds and cores made of foundry sand, manufacturers can not only save time and reduce costs, but also improve accuracy and cast more complex parts. This is due to the fact that the forms rods printed on a 3D printer do not require post-processing, which could harm them.

Core cast in a 3D printed mold ExOne
3D printers can also be used to make molds that are needed for molding plastic parts under pressure. These forms typically cost tens of thousands of dollars and traditionally made of aluminium. Technically, a 3D printer is already can make aluminum die casting molds with using metal powder. However, printers are currently such molds are made from resin using photopolymerization.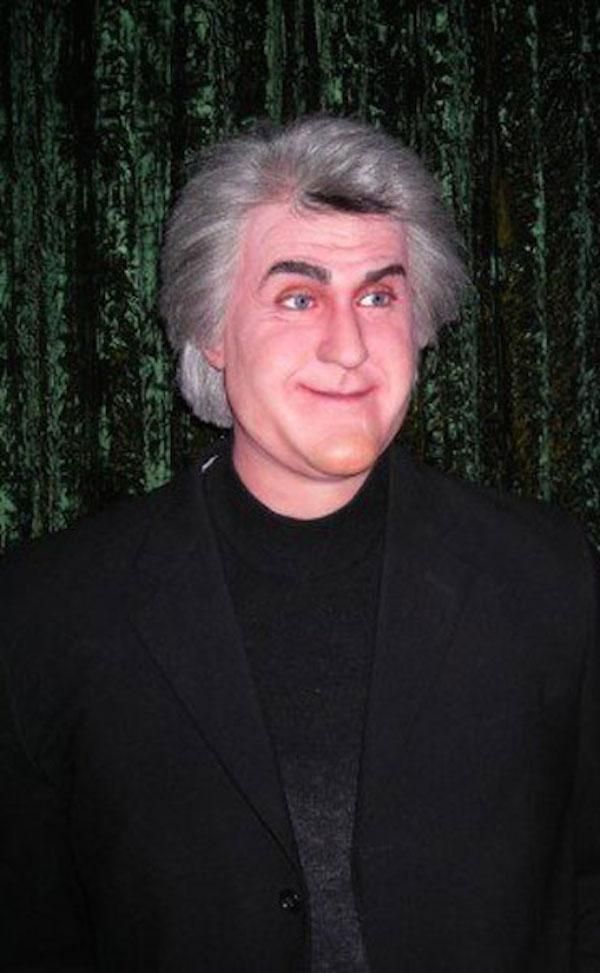 Plastic molds are not as durable as their aluminum ones analogues. However, they are cheaper, faster to produce and can be be used to make up to 200 plastic parts before than need replacement.
Bloomingdale based Bi-Link of Illinois, is engaged in 3D printing of low-volume molds for injection molding. She makes parts for manufacturers electronics and medical equipment worldwide. Printer ProJet 3500 HD Max by 3D Systems creates a form in hours instead of weeks. As the director of research and development Frank Sieberna: Customers are delighted with this service. I used to have to wait two or three weeks for get only the tools, not to mention the test details. FROM ProJet 3500 HD Max can be manufactured for a single customer four different designs within six days by sending him 10-12 parts for each iteration per night.
Some companies are building machines capable of print objects from wax (or wax substitutes) to create investment casting molds.
Wax object print on a 3D printer, then a shape is formed around it from such material like plaster. After the mold is heated, as a result of which the wax burns out and runs off. Then melted is poured into the mold. metal or other liquid material to create a finished product. The use of 3D printers to create wax models is quite common in jewelry making and other industries, specializing in complex and expensive items. Like injection molds, wax samples are consumables, since the process of creating a finished product leads to their destruction.
Direct digital production
In several niche markets, 3D printers are already used for production of finished industrial components and even consumer goods. This development is referred to as Direct Digital Production (DDM Direct Digital Manufacturing) and is becoming increasingly popular, for example, in aviation. Airbus and Boeing install tens of thousands of components their planes printed on a 3D printer.
Other DDM industries include automotive, medical, production of jewelry and footwear. One of the leading pioneers considered Nike. According to COO Eric Sprank, the company made a number of discoveries in the field of design and production using 3D printing, which will allow you to create completely new individual shoe cushioning system. With this Nike is building the Center for Advanced Product Creation (Advanced Product Creation Center) with an area of ​​about 11 thousand square meters to accommodate 3D printing and other design technologies and production.
anything can be made, including even human organs. This is most noticeable in dentistry: wax models, orthodontic applications, fittings, surgical templates and veneer models are now 3D printed.
In addition to the creation of inorganic prostheses, there are bioprinters, which build up human tissue, applying layer after layer living cells. This technology could revolutionize medicine, for example, removing queues in organ donation.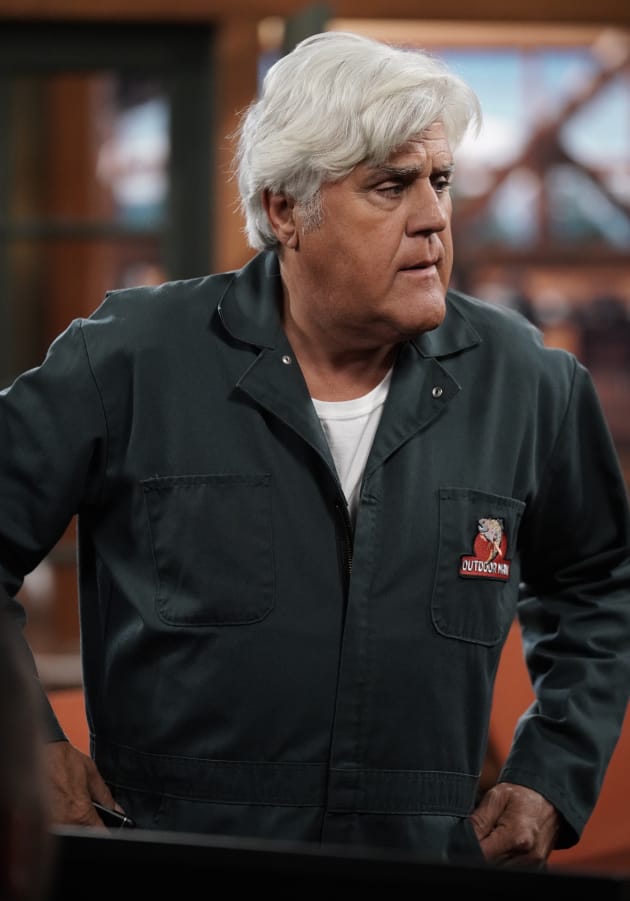 Company Organovo bioprinting pioneer already on sale printed tissues of the liver and kidneys for use in drug testing.
In addition to bioprinting tissues outside the body, bioprinting on or inside the wound is already under development. It includes printing layers of cultured cells directly onto the wound or even inside using keyhole surgery techniques. When this technology becomes advanced enough, the patient you just need to insert an instrument into the wound, which will remove damaged cells and replace them with new ones. These tools can even heal the wound formed during their introduction.
Individual production
In parallel with the growth of industrial 3D printing, there is an increase individual production. These are all situations where an entrepreneur prints his own things on a 3D printer, bypassing launch of production at a remote factory. Already on the market several hundred professional 3D printers priced from 230 dollars.
In addition to the growing number of personal the number of free and paid 3D models that you can download for printing. On resource Thingiverse hosted more than a million free models, some of them can be adapt to user requirements. It is quite possible that provision of such content will become the foundation for mass personal production, since it will eliminate the need for creative and engineering skills.
Current personal and professional 3D printers limited in scope by the use of thermoplastics or composites, as well as photopolymer resins. Therefore, the range and quality products that can be made on such equipment remain low. At the same time, more and more cloud services 3D printing such as Shapeways and i.materialise , let anyone upload 3D object that will be printed on industrial equipment. Most likely, it is access to such a service and not sale personal 3D printers will be the driving force for the revolution individual production over the next five to ten years.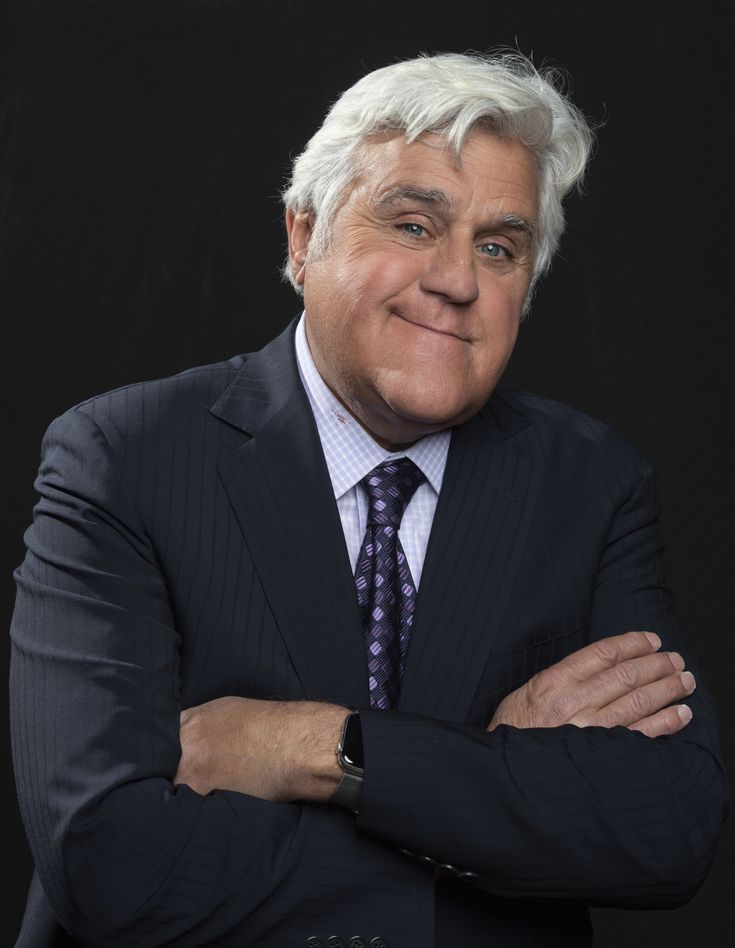 If the majority of people start making the things they need products on their own this will have a major impact on many industries. Parts dealers are already wary of the threat mass production of personal items. Representatives are afraid of the same transport and logistics sectors, because it will change the demand for their services.
In 2014, the IBM Institute for Business Value published a report which highlights four futures for the individual production. And now we will briefly get acquainted with it.
The two unknowns are the speed at which develop 3D printing technology, and consumer willingness to accept individual production. If technologies are improve slowly, and consumers will not apply 3D printing at home, then we will see quiet revolution with gradual changes.




There is an alternative: technology develops slowly, but consumers want to become producers, then we are waiting for production revolution when more and more necessary things will be made in small entrepreneurs.




Another option: 3D printing technology will make a breakthrough, but consumers will leave it unattended, then such a seal will become the main technology in industrial production, and will not great impact on the consumer market.




And the last turn of events: 3D printing is developing rapidly, and consumers actively use it, then we will witness rethinking consumption . This means the appearance large and small merchants offering products printed on 3D printer according to your request. There will also be many people printing in their homes, garages, kitchens or offices and hangars.



I assume that consumer involvement in 3D printing will grow with the improvement of technology, but slowly pace. This means that over the next few decades, we will gradually move from a quiet revolution to production revolution, and then to a rethinking consumption.
Industry development 3D printing
There are different segments of the 3D printing market, and they are at different stages of development.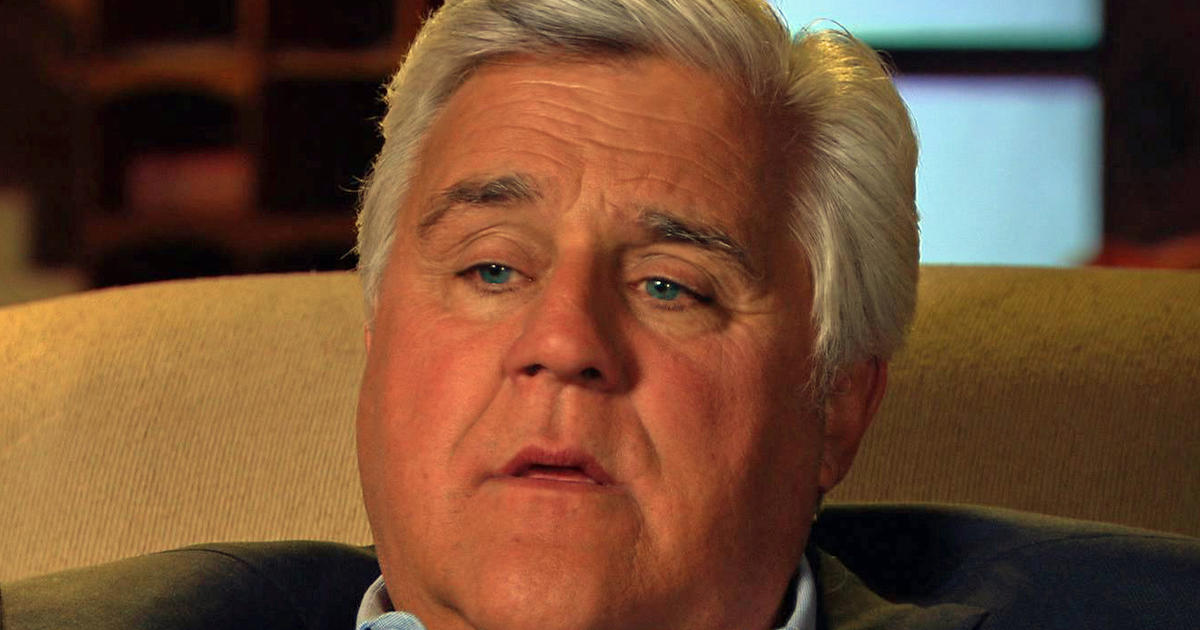 The very first 3D printers were make prototypes in the late 1980s, and use printing to create molds only started a few years later thereafter. Long before the early 2000s, the first ready-made products and artwork printed with this technology. Finally, customization became possible only in 2007 with the introduction of the first open source 3D printers code that individuals could afford.
I estimate that half of all prototypes will be made in 3D printer by 2025. However, 3D printing is not the only rapid prototyping technology. There are cases when traditional methods are better suited for production prototypes. It is inconceivable that inventors would stop sculpt things from clay, wood, paper, metal, and everything else, what is available in their kitchens, studios, laboratories, workshops and sheds.
Regarding 3D printing molds and production tools this market is currently lagging behind rapid prototyping, but will very soon become the basis of additive manufacturing.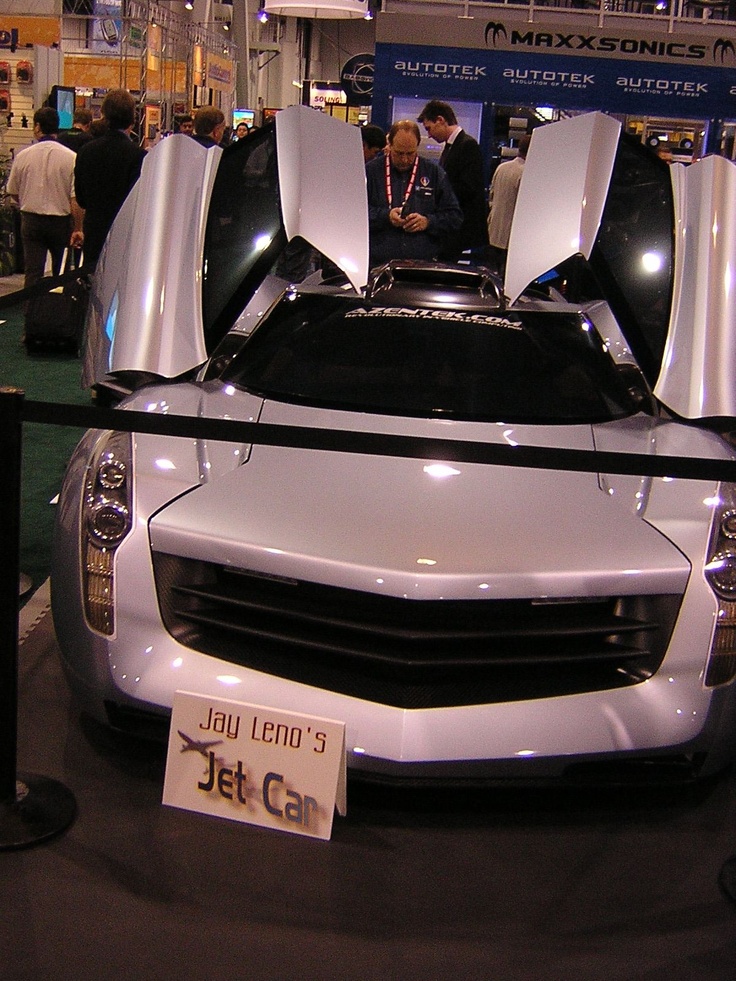 I assume that it will take at least a decade to saturate it. After talking with manufacturers of industrial 3D printers, I am in this made sure. In most industries, 3D printing molds and other instruments represents the largest market opportunity.
Direct digital production is just getting started occur, although at present, it is a very niche species activities. However, in the next ten years or so, many industries, primarily the aerospace industry, automotive, healthcare, fashion, footwear and designer products, will use 3D printing as one of their basic production technologies. This will allow you to create brand new products and will attract media attention. And even in In this case, after 10 or 20 years, the vast majority of objects in our lives will continue to be produced by traditional methods.
In the same way, for many decades the manufacture of personal things will constitute a niche market segment as in the industry 3D printing, and in global manufacturing. Currently, not over 10% of 3D printing industry revenue comes from sales personal printers.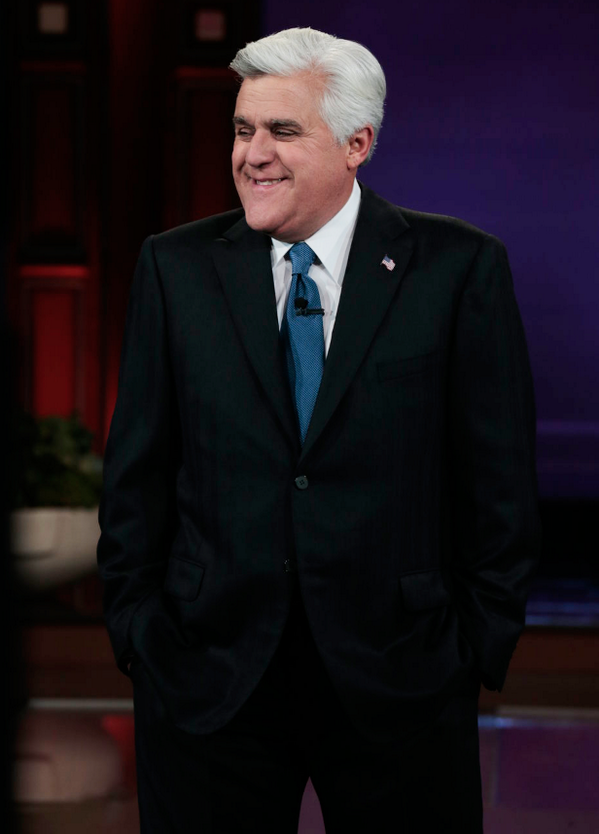 Many of these machines are sold to companies, and not to private individuals. But this does not mean that the sale of personal equipment for home use does not represent market opportunities.
It can be argued that home production will not become a driving force of the 3D printing revolution and many industry players, with this agree. However, I will look forward to 3D printers in 99 dollars that can make small plastic items, based on a model sent from a tablet or smartphone.
Manufacturing new products in new ways
Like the previous Internet revolution, 3D printing allows companies and individuals to achieve what was previously impossible. And the reason not only in prototyping and old things in new ways. It does so in line with new business models. let's Let's take a look at these key benefits.
Single and small batch production
Using traditional methods, single and small batch production is expensive and often prohibitive. When things printed on a printer, there is practically no difference in cost on unit, that is, it does not matter, 1, 100 or 1000 copies are required, since no cost for tools and workers.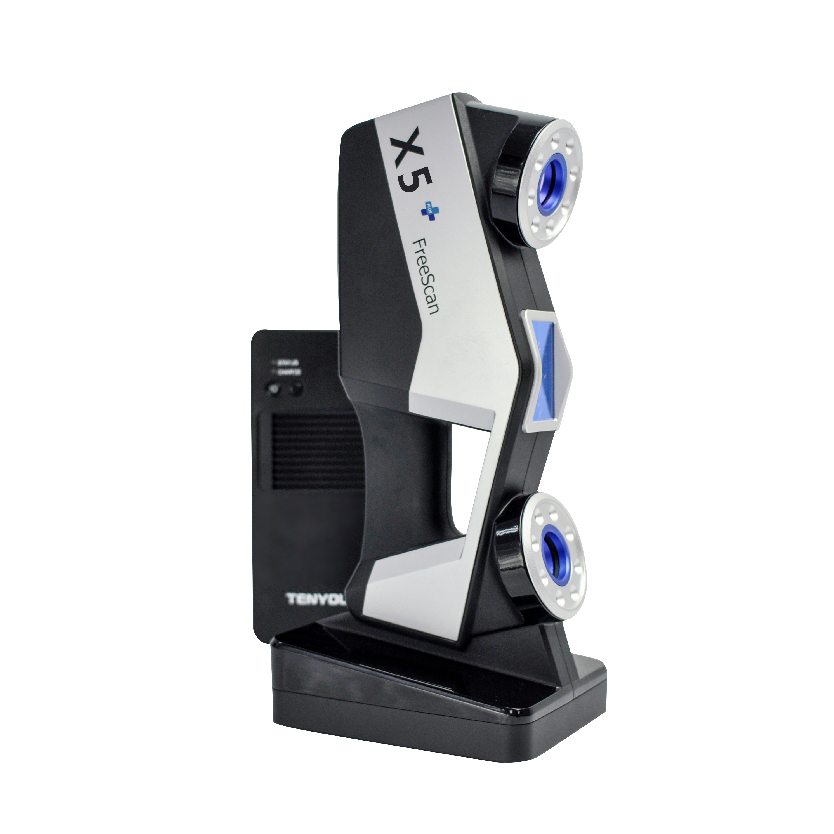 Therefore, in many situations, when several hundred or fewer components are required, 3D printing will be the most economical way. Exactly because of this reason, 3D printing is so widely used in rapid prototyping and finds more and more applications in the production of molds and other tools.
Jay Leno, who enjoys collecting cars, already uses 3D printing for one-time production. As example: when on a rare EcoJet concept car needed to replace some broken vents holes, he turned to 3D Systems . Company scanned broken parts, repaired them digitally using the CAD program and sent the received data to the supplier Services Quickparts . There are new ventilation holes 3D printed from lightweight nylon fiber-filled material called DuraForm HST. AT as a result, reliable spare parts were received, which have the strength-to-weight ratio is better than the original.
3D printing is used to make props for TV shows, cinema and theatrical productions.
With this technology, SpaceX prints the engine chambers of the Crew Dragon spacecraft, and NASA printed about 70 parts for the rover.
Customization and personalization
In addition to making small-scale production of identical items easier, 3D printing allows you to customize products in accordance with the tastes of the buyer and his physical needs. For example, company Robot Bike Co. uses technology to make a custom R160 mountain bike frame. She is created from carbon fiber passing between titanium protrusions that are printed on 3D printers Renishaw . On the Robotbike.co website, the buyer enters your height, leg size and arm span, which allows you to get a frame individually for yourself.
The R160 bike is a great example of a real product that combines 3D printed parts with other standard components. This allows you to offer the product in according to individual requirements in an economical way. I I am sure that, over time, many companies will realize the potential custom-made products by 3D printing certain parts.
Optimization of design and assemblies
Another key advantage of 3D printing is that it removes the limitations of traditional production methods. Although a designer can come up with any product design, but if it components cannot be molded, machined and assembled into a product never hit the market. And in the brave new world of 3D printing, you can create things that were previously impossible to make. For example, such a printer can produce a chain or necklace consisting of links that do not have breaks and therefore never disperse.
TransFIORmers team competing in motorcycle racing, used a Renishaw 3D printer to print metal, to produce a new suspension with an optimized design. The original version was manually made of steel, and at the same time assembly required twelve parts, which are necessary weld together. But with the help of 3D printing, the team was able to combine construction into a single titanium component that did not require assembly, resulting in a 40% weight reduction of critical racing features.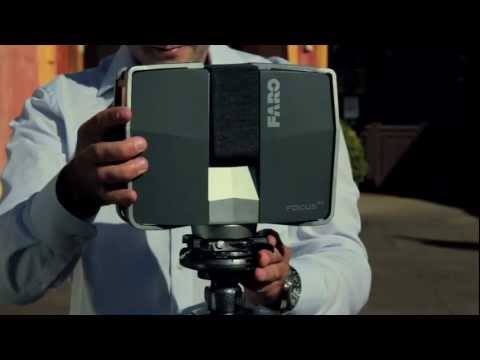 Using plastic or polymer materials, some printers can create working, pre-assembled, component mechanisms such as a gearbox. Traditionally, the production of multicomponent products includes the stage of final assemblies. But when things are printed on a 3D printer, this is not need.
Free access to the market
In addition to improving product performance, 3D printing will enable many more people to become producers. This is because the cost of prototypes and manufacturing tools will no longer be excessively high, so 3D printing makes small-scale production more and more viable. But what more importantly, the availability of 3D printing services will allow almost any talented artist or designer to find a market for their creations.
Today, it is very difficult for an individual or even a small company to bring the product to market, not to mention globally. One of the few exceptions is book publishing, where the author can create and distribute a print-on-demand product.
For example, UK residents can order a printed book through Amazon and the book will be delivered to them within eight hours, printed in the corporation's warehouse. This innovation allows authors to sell books without pre-printing and distribution.
Similarly, 3D printing allows individual designers to bring products to market without investing in equipment and pre-made copies. For example, more than 8 thousand designers have already opened online stores at the supplier's site 3D Printing Services Shapeways . As For example, consider the store of the famous bot creator Kidmechano (Kidmechano). His creations are Modibot, which represent an ever-expanding line of figurines printed on 3D printer, with articulated design. You can compare Modibot with Lego or Transformers.
Kidmechano uses the Shapeways platform to sell over 400 various ModiBot figures and accessories, including armor and weapons. Prices start at a few dollars and when an order is placed, Shapeways prints whatever is required by shipping the finished product the buyer, and Kidmechano his share of the proceeds.
Digital storage and transport
In addition to enabling small-scale production, economy and democratization of market access, 3D printing will simplify storage of digital objects and their transportation. It means that In the future, there will be two options for sending a parcel. The first is in sending a physical product by courier or mail, and the second transferring a digital file over the Internet for 3D printing on site recipient.
Many regularly post texts, photos and videos in the Internet, and thanks to 3D printing, digital objects will soon be added to social networks. Thus, making it possible digital storage and transportation, 3D printing will do with things what what computers and the internet have already done to store and transmit information.
In some industries, digital object storage is already starting benefit. For example, most dentists traditionally had to store a huge amount of plaster casts taken from oral cavity of patients.
Although they were only used once, there was no way to predict whether they would be needed in the future, what led to archives with boxes and cabinets littered with plaster models. But now dentists are moving to digital technologies: 3D scanners and 3D printers replace alginate molds and gypsum casting. This allows you to save impressions of the patient's oral cavity in digital form, for future 3D printing in case need.
Economy materials and environmental impact
In addition to the above benefits, 3D printing saves materials producers, which is especially important for sustainable development. Today, factories start production from a block of metal or other raw materials, and then cut it: processed by a lathe, file, drill or otherwise to form final product. On the contrary, 3D printing is additive activity that takes such a quantity of material from which consists of a finished product. Therefore, we get significant savings raw materials, if you make things using this technology.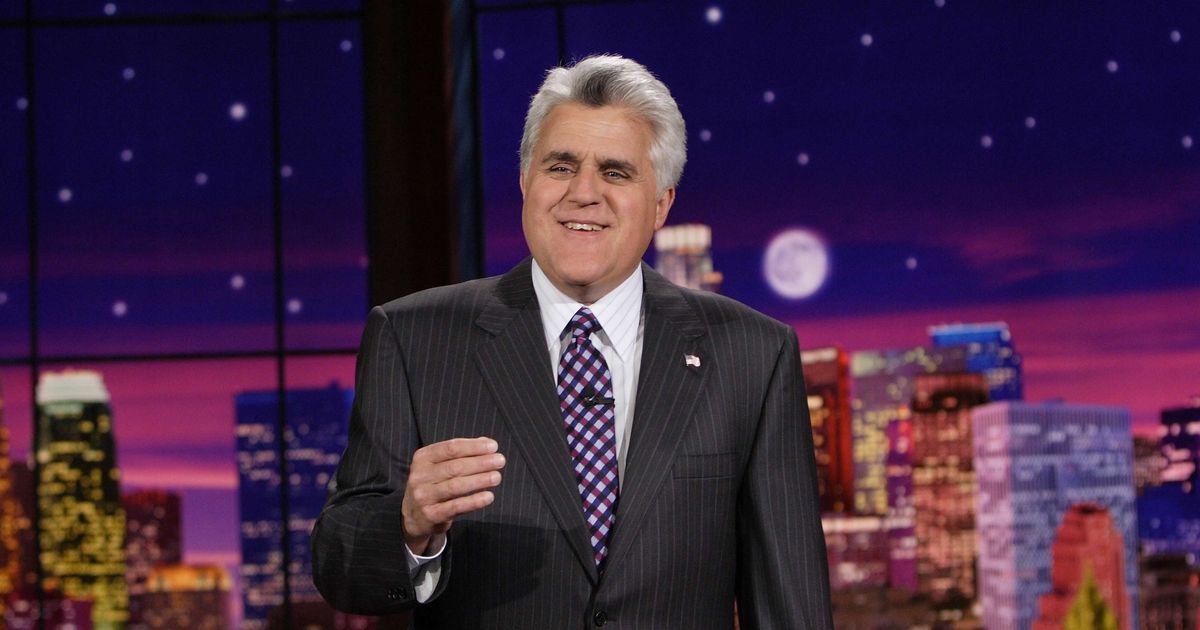 In addition, 3D printing products may have an internal structure, optimized for the consumption of a minimum amount of materials. To for example, plastic or metal parts printed on printers, can be manufactured with internal cavities or open lattice, which is almost impossible to achieve using most traditional technologies. Again, this leads to material savings, as well as the creation of lighter parts, which, for example, will reduce the fuel consumption of aircraft and other Vehicle.
3D printing could be the cornerstone of the future transition to local digital production (LDM Local digital manufacturing). Today most of the production carried out at factories remote from their customers. How As a result, huge quantities are spent on storage and transportation. oil and other resources. Given the reduction in natural resources resources and measures to combat climate change during one to two decades, such methods of transportation and storage can be unfeasible or culturally unacceptable.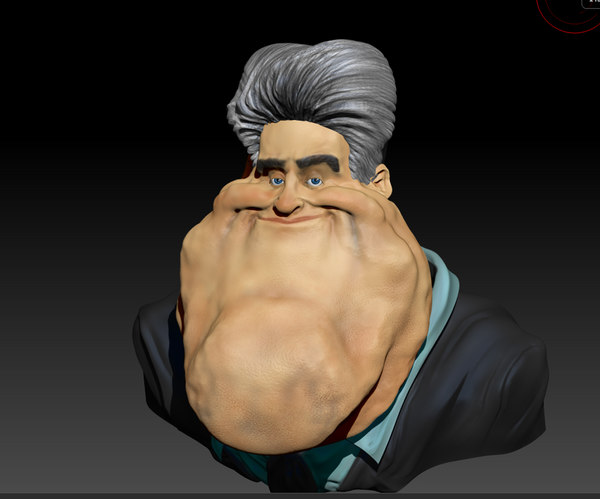 In this way, environmental protection can be a force that stimulates mass the introduction of 3D printing to facilitate the manufacture of goods on local productions.
Difficulties can be overcome!
Like any new technology, 3D printing can have both negative as well as positive consequences. For example, there are concerns that its further development will reduce jobs. And it's quite probably for some professions. Especially for those who manufactures prototypes, molds and tools by traditional methods.
It is possible that employment in countries that prepare products for export, will decrease as the development local production technology. In his address on the situation countries in 2013, President Obama noted 3D printing as a technology capable of revolutionizing everything we do, and so way to bring jobs from Asia back to the US. Others In other words, the global economic impact of 3D printing were recognized at the government level as one of the largest economies of the world.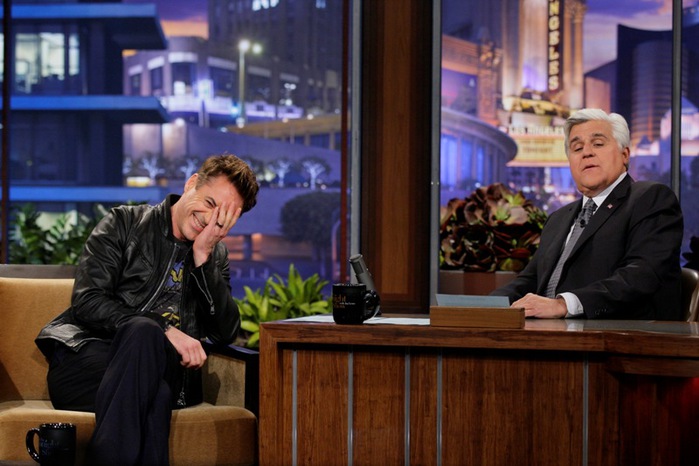 It is clear that 3D printing will help create new working places. It will be a long time before we can print finished products on a 3D printer without the help of a qualified specialist. As technology spreads, new vacancies, and such employment will be evenly distributed across region, which is not typical of the industrial revolutions of the past.
Some industries may also benefit from the distribution 3D printing. Last but not least, the logistics sector is already aware of these possibilities. For example, in July 2014, in a publication 9U.S. Postal Service 0044 noted that the service operator could benefit enormously from the spread of 3D printing across due to the expected increase in deliveries of small parcels. In particular, it was predicted that the technology could lead to an increase local parcel service revenue of $486 million in year. The forecast was based on the assumption that most goods printed on a 3D printer will be produced in local offices service, from where they will need to be delivered to people's homes.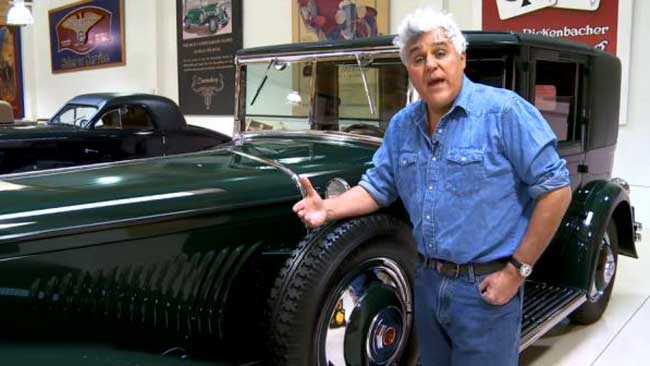 In addition to the impact on employment, there are two other problems: intellectual property infringement and use 3D printing for criminal purposes. You can already use household equipment for scanning an object, such as a model of Mickey Mouse, and then printing its plastic copy. Like the influence that mp3 music and the internet have had an impact on the music industry, 3D printing may affect intellectual property rights property.
Even more disturbing, it is already possible to print firearms on a 3D printer. Currently, a personal 3D printer for 230 dollars is able to produce only disposable plastic pistol. But when it becomes available to print from metal, we will have serious problems.
The latest 3D printing and fabrication minefield personal belongings, it's health and safety. Today almost everything the products we buy meet certain standards and are tested. At the same time, manufacturers are responsible for any accident or injury that may occur as a result of their failure or malfunction.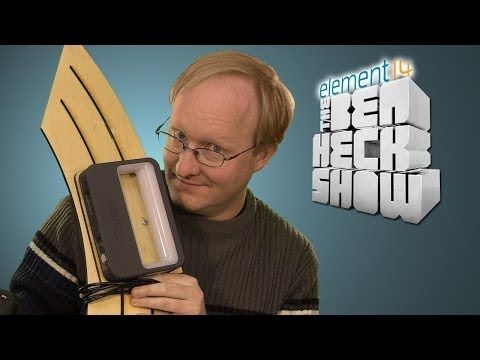 But who will be responsible if, for example, a child downloads a free toy from the site, print it out and give it to the younger one, who swallow a broken piece of it and suffocate? Will there be guilt lie on the person who developed the object; website through which was published, 3D printer manufacturer, consumable supplier materials or on the parent that allowed it? Now there is no answer to this question. And pretty soon, we won't be able to ignore.
A pioneering world
A 3D printing revolution like any other technology revolution is the product of action, energy and vision of those people who brave enough to make it happen. For the last few year s I have been fortunate to interview many of the pioneers of 3D printing. And because my goal is to capture your imagination, not focus on details and technical details, so I asked them a fundamental question: Why did you choose this particular technology?
One of the first people I spoke to was Anssi Mustonen Head of a Finnish 3D printing company and design AMD-TEC .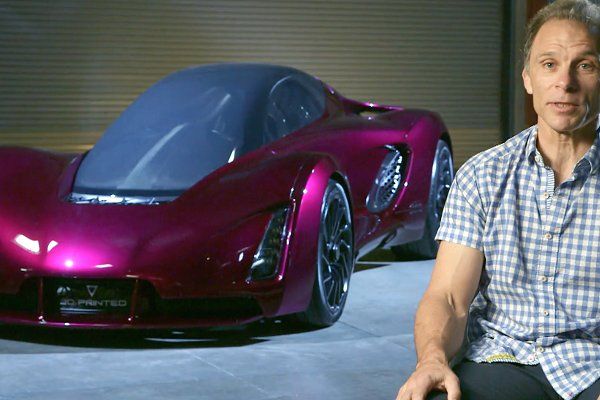 According to Anssi, 3D printing allows you to provide customers with a quality level service:
We live in a hectic world, but thanks to this technology can provide customers with quality services. What about prototypes: I don't have time to program and send orders to external suppliers for details. 3D printing is not the only way to manufacture, but it is faster when creating complex shapes and configurations than traditional methods.
Konstantin Ivanov , co-founder and CEO director 3DPrintus.ru told me how technology allows you to offer new types of products and services:
3D printing provides solutions that are on the intersection of manufacturing and digital internet technologies. Our customers have discovered an easy way to create and produce practically everything. I am sure that the main advantage for them is the ability to use a simple interface to get your product.
Gary Miller Managing Director of Services Services Printing 3D Print Bureau in the UK, told a similar story, albeit with caution in forecasting:
We use 3D printing because it's faster: lead time is reduced and virtually any geometry! I started with the Objet printer over ten years ago, back then there was only one material. Years have passed and now there are about 2 thousand materials for printing. Just imagine where we'll be through ten years! True, no matter how much raw material you have, you need to transfer him in safe hands. You need experience in your industry to understand where this technology is suitable, and where it will only increase the cost. Before, was skeptical that 3D printing would move into production, but, in the first half of 2016, we observed progress and increase in orders. Nice to see how it develops 3D printing and new materials are emerging.
One of the most interesting conversations was with John Cobb , Executive Vice President of Corporate 3D printing giant Stratasys in the US. Soon after starting the conversation, John focused on the potential technologies for redesigning and distributing products:
In 3D printing, a lot of attention is paid to its adaptation to traditional manufacturing processes. Design fundamentals are changing which allows you to change the way products are produced, and then distribution methods. Imagine there is a problem with plumbing. You take a picture of it with your smartphone and send it to Home Depot (American trading network for the sale of tools for repairs and building materials). And in an hour or two you collect pipeline replacing a non-standard part. Perhaps this will go Five years more, but we are already moving in this direction.
Miranda Bastins Director of the Belgian Service 3D printing i.materialise , has focused on new market opportunities from a different perspective:
3D printing helps create a world where products meet our expectations or individual style, and where everyone has the opportunity to own something unique. Things don't only better meet the needs and interests of consumers, but and it becomes possible to sell their own goods to others. For example, a jewelry designer may propose a new ring to the world audience and check the demand for the design. If there are no orders, this is more no problem (print only on request) and if there is, the rings will printed, delivered to the customer, and the creator will receive his share revenue.
Lucy Bird , company founder Feetz , also recognizes the potential of 3D printing for creating products with a better fit. Feetz is a digital shoemaker which uses 3D printers to make shoes according to individual order. As Lucy told me:
This technology is changing the way we manufacture and consumption of things. We can make personalized products consuming fewer resources, and they will be recycled much easier.
Mark Saunders Director of the Center for Global Solutions (Global Solutions Centres) Renishaw , manufacturer of 3D printers. He also focused on the possibilities that the technology offers manufacturers:
More and more companies seek to use the potential 3D printing to improve product performance, making it more efficient and better adapted to the application. Unique the ability to create complex geometric shapes from high-quality materials opens up huge potential for innovation in both product design and business models. We expect additive manufacturing to play a key role in further development of processes and improvement of products.
Finally, Sylvain Premont store founder 3D printers iMakr and website My Mini Factory , dedicated to 3D content, noted how the technology unleashes the imagination:
The availability of 3D printing will unleash creativity: we will be able to invent, design and manufacture almost everything in in the shortest possible time and at a low price. It will also be possible download content that is ready to print and easily adaptable to own needs. The next generation will ask your parents: how did you manage without 3D printer?
A new frontier
As you can see from the interview, 3D printing continues to generate interest among its pioneers.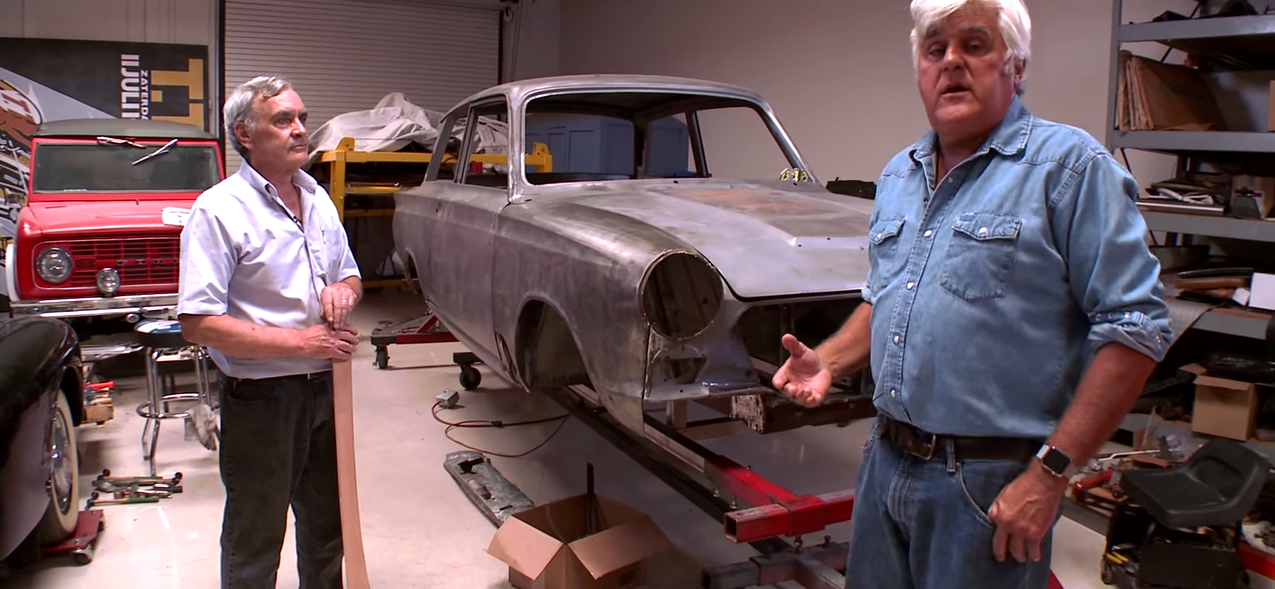 And many large manufacturers using traditional technologies are already changing direction towards this technology.
Nobody can predict the future of 3D printing. However, there is strong reason to believe that technology will have a radical impact on many productive sectors. Currently most 3D printers are still printing prototypes. But less than in ten years this will change. It is quite possible that in the future, tens of millions of people will fly on airplanes with printed components, dental offices will equip 3D printed equipment and we will wear shoes with printed parts.
---
This is just the first chapter of by Christopher Barnatt 3D Printing . Here is what the author will talk about in the sequel:
In the remaining chapters of the book, I intend to explore the world of 3D printing, based on specific examples, information about suppliers, research, company reports, interviews and other sources. I will also express my own views and opinions.