3D printing destiny guns
3D Printable Gun from Video Games and Anime — anet3d.com
3D printed gun is always been a topic highly controversial. However, this controversial field still left a pure land, which is irrelevant to politics and laws, 3D printed guns from video games and anime. We will list 10 popular 3D printable virtual guns below, you can 3D print your favorite on your printer for fun.
3D Printable Guns from Destiny 2
Destiny 2 is a popular online-only multiplayer first-person shooter video game developed by Bungie. Players assume the role of a Guardian, safeguarding the last safe city on the Earth. They are committed to protect humanity from different alien races and combat the looming threat of the Darkness.
The Last Word Hand Cannon
"Yours, until the last flame dies and all words have been spoken."
The Last Word is the gun belonging to Hunter Jaren Ward. It gets its name from the conversation between himself and the petty tyrant Loken.
After Jaren's death, the gun passed to his adoptive son Shin Malpher, who used it in his legendary battle with the fallen Guardian Dredgen Yor.
This design is a full-size model of The Last Word gun, it's reloadable and shootable. You can use the spring out of a ballpoint pen for the trigger spring. There is also the file of bullets available.
Designer: jdflute (link: https://www.thingiverse.com/jdflute/designs )
Where to download: Thingiverse (link: https://www.thingiverse.com/thing:3504718 )
Ace of Spades Hand Cannon
"Folding was never an option."
Ace of Spades, which is named after Cayde-6's son, is the signature gun of the Vanguard Hunter Cayde-6. This hunter-exclusive Hand Cannon was introduced in The Taken King and reintroduced in Forsaken.
The designer of this model provides 2 different files that allow you to choose depending on your skill. You can 3D print the gun with many fine parts so that you can get a full-size functional Ace of Spades.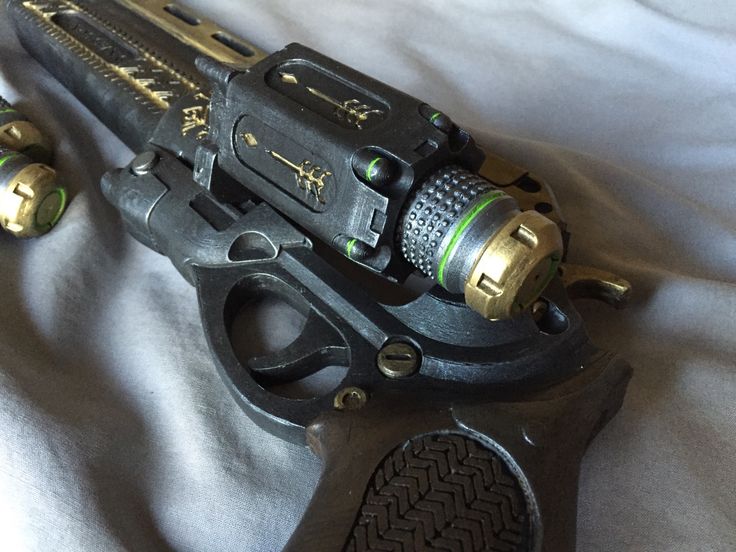 Or you can 3D print it in a simple structure which will save you a lot of time on assembly.
Designer: Jace1969 (link: https://www.thingiverse.com/jace1969/designs )
Where to download: Thingiverse (link: https://www.thingiverse.com/thing:3247940 )
Rat King
"We are small, but we are legion."
Rat King is considered one of the most epic weapons in Destiny 2. Named after an apocryphal phenomenon called a Rat King, which is an omen of bad luck where several rats have their tails fused together.
With all these fine patterns of rats on the gun, it's a great job. The assembly and painting part can be tricky, but all the work is worthy. You will get a fantastic 3D-printed weapon model.
Designer: OddWorks (link: https://www.thingiverse.com/oddworks/designs )
Where to download: Thingiverse (link: https://www.thingiverse.com/thing:2578741 )
Dead Man's Tale Scout Rifle
"Long, short, they all end the same way.
"
Dead Man's Tale is a scout rifle that can be acquired from the completion of The Voice on the Other Side Quest in the Season of the Chosen of Destiny 2.
After 6 times updates, this model of Dead Man's Tale can be considered as perfect. There are 40 STL files in total with the assembly instructions that guide you to clear up the build. But the assembly is still a challenge.
Designer: AmyCantFlyNow (link: https://www.thingiverse.com/AmyCantFlyNow/designs )
Where to download: Thingiverse (link: https://www.thingiverse.com/thing:4882110 )
 Malfeasance Hand Cannon
"Nothing kills a Guardian faster than another Guardian."
In Destiny 2, the hand cannon is a kind of very popular weapon type. Malfeasance has an impressive design in video games and 3D printing with hollow-out bodies, flowing lines, and powerful shootings.
This design of Malfeasance hand cannon also can be triggered after assembly.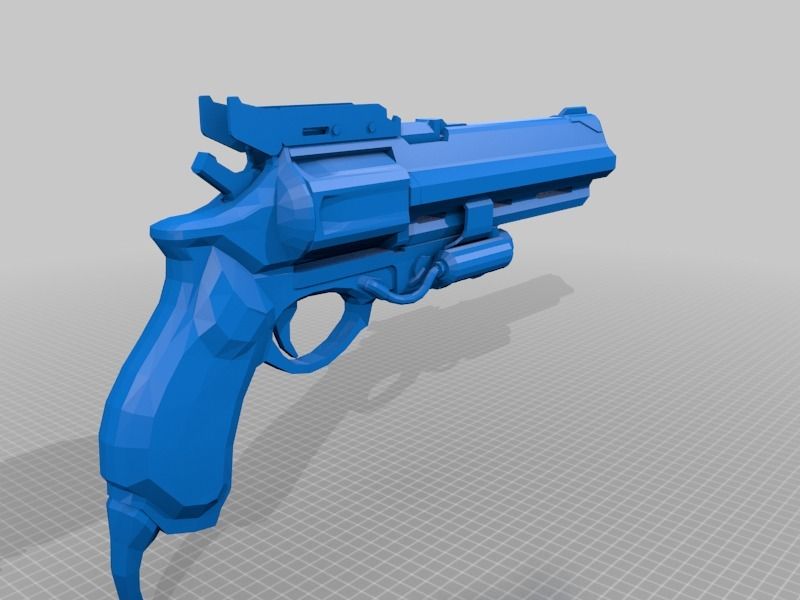 But with the same size as in the video game, it's a little bit too big for us puny humans, 85% scale is more suitable.
Designer: JC85 (link: https://www.thingiverse.com/JC85/designs )
Where to download: Thingiverse (link: https://www.thingiverse.com/thing:3399902 )
3D Printable Guns from Virtual Weapon
Except for guns from Destiny 2, there are plenty of famous guns from various games and anime. Some of them are 3D printable and have STL files available on the Internet. Let's take a look at some of the popular ones.
Harley Quinn's Gun – DC Universe
"Mama's gonna paint the streets with blood."
Harley Quinn is one of the most popular supervillainess characters in DC Animated Universe. She is popular with her sexy outline, demonic grin and dramatic personality.
The gun of Harley Quinn also has a style of her own. The LOVE/HATE text on the drum is a unique trademark of her. This design includes a lot of details while the gold scribblings on the barrel was made with a 3D printing pen.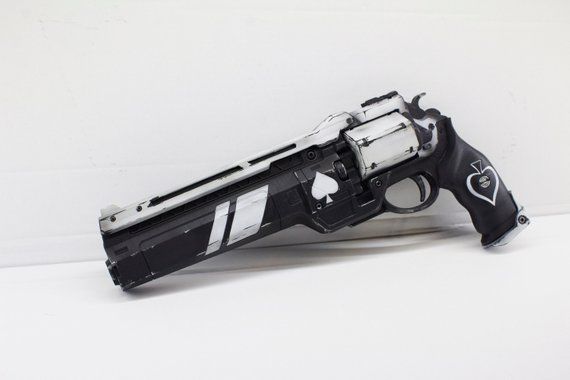 Designer: Sivve (link: https://www.thingiverse.com/Sivve/designs )
Where to download: Thingiverse (link: https://www.thingiverse.com/thing:1754962 )
 Prowler Burst PDW - Apex Legends
"Approaching drop zone."
Prowler Burst PDW, or Prowler SMG, is a supply drop weapon in Apex that fires in supply drop heavy rounds. The design of the prowler is based on two real personal defense weapons: the FN P90 and the Magpul PDR-C.
This prop of Prowler is integrated, hence it's unloadable and not able to trigger. But it's still a really cool collection and props after being painted.
Designer: STANCE3DWORKS (link: https://cults3d.com/en/users/stance3dworks/creations )
Where to download: Cult3d (link: https://cults3d.com/en/3d-model/game/prowler-apex-legends-keychan )
Sombra's SMG - Overwatch
"Where's the fun in playing fair?"
SMG is the gun that belongs to Sombra, a cyborg in Overwatch.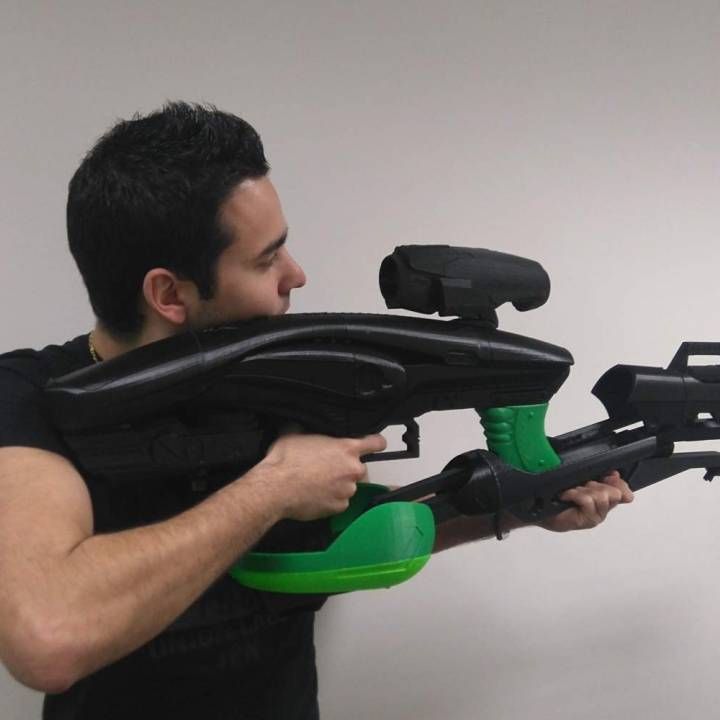 Actually, it's not taken as a powerful weapon in Overwatch. But due to the popularity of the Sombra, the SMG is quite a frequenter in 3D printing for cosplay.
This model is pretty detailed though the designer has simplified the painting, you can try a more delicate painting on it.
Designer: SoulEaterGaming (link: https://www.thingiverse.com/souleatergaming/designs )
Where to download: Thingiverse (link: https://www.thingiverse.com/thing:1891230 )
 Ebony & Ivory Twin Handguns - Devil May Cry
"Time to go to work, guys!"
Ebony and Ivory, naming referencing to the black and white construction of piano keys, are both M1911-style handguns belonging to Dante in Devil May Cry. The right-handed white gun, Ivory, was custom built for rapid firing and fast drawing times, while the left-handed black gun, Ebony, is designed for long-distance targeting and comfort.
The design of these two handguns has a few differences in detail, which the designer has noticed and modified in the model.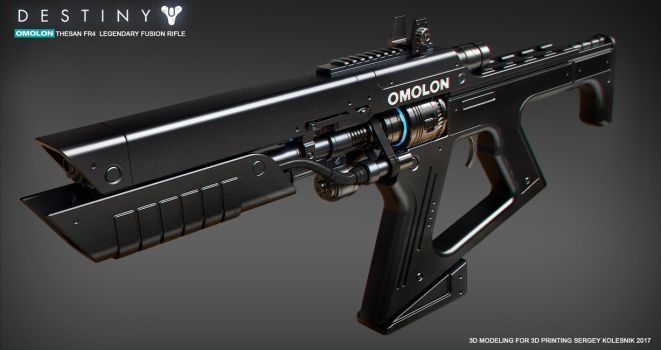 Though the files include barrel, grip, safety, body, and some other parts, it's not so complicated to assemble.
Designer: PLAmakerUK (link: https://www.thingiverse.com/plamakeruk/designs )
Where to download: Thingiverse (link: https://www.thingiverse.com/thing:2852774 )
Lancer Chainsaw gun –Gears of War
"Fire up your Lancers, Delta."
AS an upgrade to the Mark 1 Lancer Assault Rifle with a chainsaw bayonet, the Mark 2 Lancer Assault Rifle was designed by Professor Adam Jonathon Fenix during the first year of the Locust War.
This full-size chainsaw is quite large for a desktop 3D printer, but the designer has disassembled it into parts so that you can 3D print it on your 3D printer. The designer-recommended setting is 0.2mm layer height and 7% infill.
Designer: Edgar Monroy (link: https://www.myminifactory.com/users/jaxxx )
Where to download: MyMiniFactory (link: https://www.myminifactory.com/object/3d-print-gears-of-war-lancer-chainsaw-gun-11478 )
Gravity Gun - Half-Life
"The Zero Point Energy Field Manipulator is not a toy, Alyx!"
Gravity gun, the full name is Zero Point Energy Field Manipulator, is considered one of the trademark weapon of Freeman in Half-Life 2.
The main body and front chamber of this model are hollow so that you can install some LEDs inside. There is an assembly drawing accompanying these files to aid in printing and building. Just make sure to print the front chamber with clear PLA.
Designer: LILYKILL (link: https://cults3d.com/en/users/lilykill/creations )
Where to download: Cult3d (link: https://cults3d.com/en/3d-model/game/half-life-gravity-gun )
All the guns mentioned above are not able to fire while some of them can shoot with plastic bullets. Have a try on 3D printing guns by yourself! Most of them need a lot of effort, but you will get an amazing prop. And be careful with children when shooting, even plastic bullets can hurt someone.
This 3D Printed Destiny SUROS Regime Exotic Rifle is Uncannily Similar to the In-Game Rifle - 3DPrint.com
The in-game SUROS Regime, formerly called the Arcus Regime.
When those early groups of tinkerers, makers and engineers got together all those years ago, building 3D printers was just a hobby that let them make objects that they would never be able to make any other way.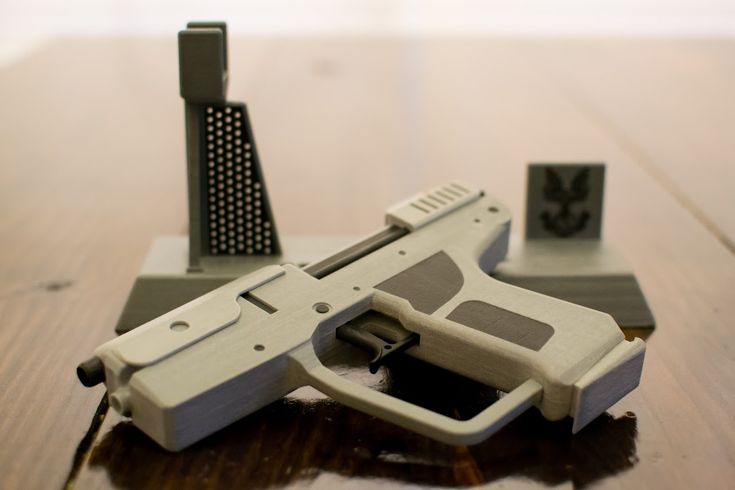 At least not without thousands of dollars and a lot of free time. While much of the focus has shifted to other parts of the industry, makers are still using their FDM printers to produce some amazing objects. From rapid prototyping to working firearms to cosplay weapons, desktop 3D printers are still changing the world in new and unexpected ways.
In the past, cosplayers and prop makers only had a few options for making things like replica armor, weapons and guns. Usually it involved sculpting foam and then hardening it with several coats of smelly chemicals, a process that was time consuming, messy and ultimately far beyond the reach of most people. But 3D printers have completely changed the way that prop weapons and costumes are made, and while they still require a lot of work and creativity, the learning curve is much lower and the quality is virtually unmatched.
The final 3D Printed SUROS Regime.
When Adam Malkowski and his 3D printing services company Fabbdea 3D printing were contacted by a fan of the popular video game Destiny asking about making a replica of an in-game rifle he was thrilled at the opportunity.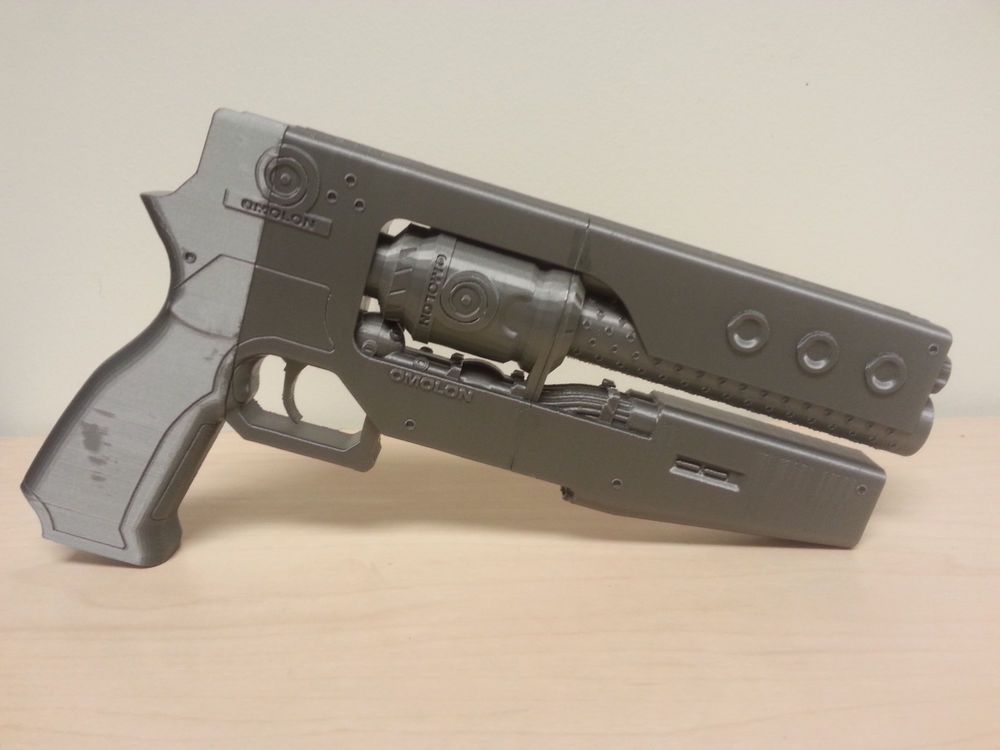 Most makers love a challenge, and Malkowski's new client, Jay, was full of them. Not only did he want the rifle to be full-scale, but he wanted working LED lights, real in-game sounds and a magazine that can be pulled out and replaced. The Destiny rifle in question was the exotic "Arcus Rifle," also called "SUROS Regime."
The project was complicated, but Malkowski, and Fabbdea 3D Printing, felt that he was more than up to the task. The first step was designing the model, which as luck would have it would probably be the easiest part of the entire build. It turns out that a website called the Destiny .STL Generator will pull in-game items directly from Destiny and render them as 3D objects. Malkowski just needed to pull his new 3D file into Blender and do some remodeling to turn it into a 3D printable file.
After converting the model, Malkowski chopped it up into about forty individual parts so they could be 3D printed. Using his Leapfrog Creatr HS he printed out the parts in white PLA with a 0.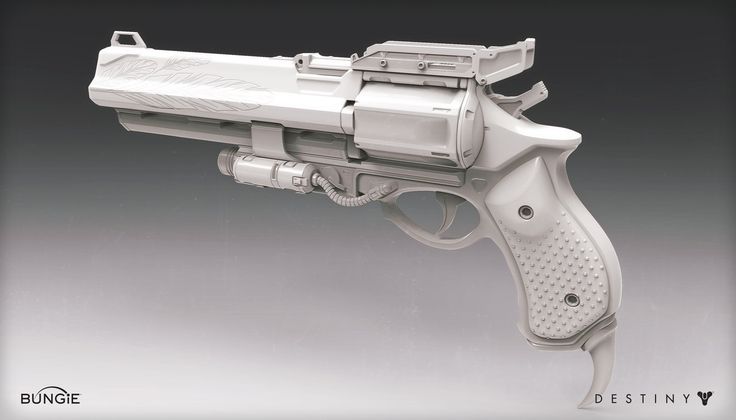 2mm layer. All together the parts took about 400 hours to print completely, mainly because he chose a slower printing speed to increase the resolution and reduce striation marks. Because the rifle was going to be life-sized and made entirely of plastic, Malkowski designed it so a copper pipe would fit inside of the rifle, holding the main parts together, providing much needed durability and giving it some realistic weight.
Once all of the parts were printed, Malkowski and local artist Steve Barnes got to work sanding all of the parts. Once they had smoothed everything down Barnes added three coats of primer to eliminate even more of the striation marks. Then followed with three different layers of paint, some intricately painted details and then two layers of a protective lacquer. Finally Malkowski installed the electronics board, several blue LED lights and a speaker to play sounds from the game.
The finished product honestly speaks for itself. Every detail was reproduced with exacting standards that would almost put most Hollywood prop makers to shape, and Barnes' paint job is stellar.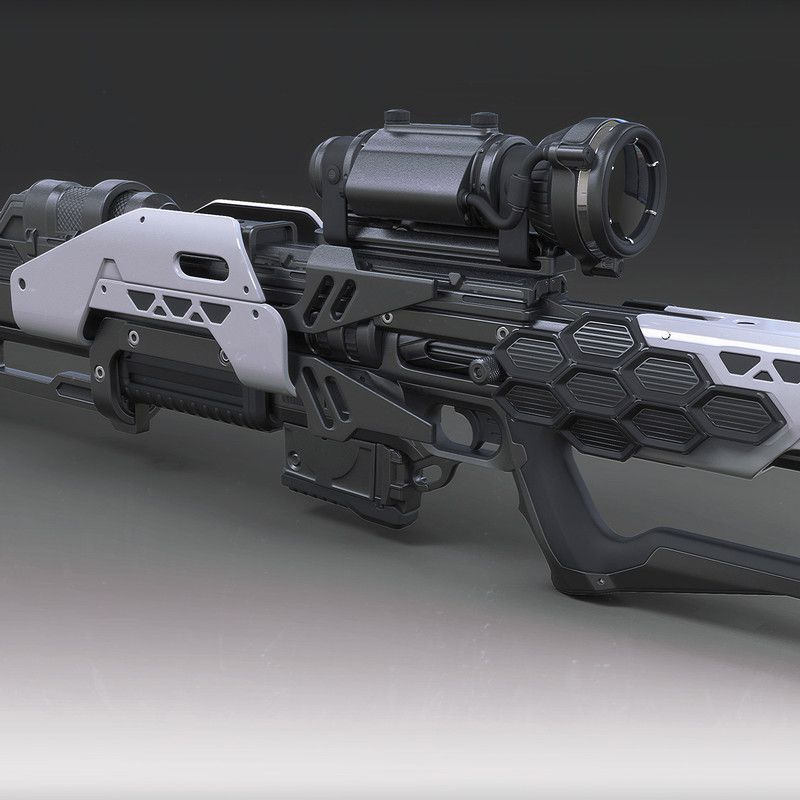 It's even difficult to tell the 3D printer version apart from the in-game version. All together the project took well over six months and it was worth every second, at least to Jay, who told Malkowski:
"I'm really impressed with it still it looks amazing even feels amazing good heavy and for my first time with 3D it's nothing like i imaged… its very well made and i really like it."
Take a look at this video of the rifle for a closer look at the amazing detail:
Malkowski is offering his STL files for the rifle on Pinshape now–and you can keep an eye on his profile to see other great designs. If you would like to employ Fabbdea 3D Printing to use their services you can contact him directly on his website, over on his Facebook profile or direct message him over on Twitter.  Let's hear your thoughts on this design in the 3D Printed SUROS Rifle forum thread on 3DPB.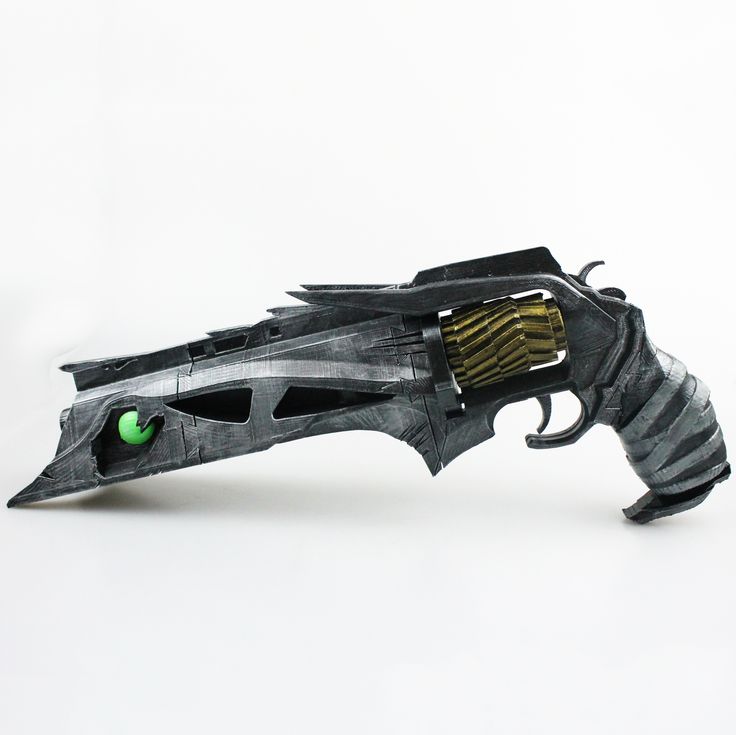 com.
Stay up-to-date on all the latest news from the 3D printing industry and receive information and offers from third party vendors.
Tagged with: 3d printed cosplay • 3d printed cosplay guns • 3d printed destiny • 3d printed destiny rifle • Adam Malkowski • blender • destiny • Destiny .STL Generator • Destiny SUROS Regime • destiny video game • Fabbdea 3D printing • leapfrog creatr hs • pinshape

Please enable JavaScript to view the comments powered by Disqus.
STL File FATE 2 LAST WORD GUN REPLICA PROPS・3D printed design for download・Cults
---
DESTINY 2 UNIQUE PRECISE SHELL GHOST EXOTIC SHELL
4 €
Destiny 2 1000 Voices Prop Gun Cosplay Replica One Thousand Voices D2
7 €
Destiny 2 Ace of Spades All in Ornament Pistol
4 €
DESTINY 2 Rust Punk SHELL GHOST EXOTIC SHELL
4 €
Flexi Toad Frog hinge seal in place without supports
2,80 €
Minions FLEXI Articulated Minions Despicable Me
2,80 €
MINECRAFT FLEXIBLE CREEPER HINGE PRINT IN PLACE CREEPER
2,80 €
Flexi Sandman helmet ARTICULATED Dream helmet Dream helmet
2,80 €
FLEXI MIKE WAZOWSKI PRINT-IN-PLACE MONSTERS articulated toy, INC
2 €
Minecraft Warden Flexi
2.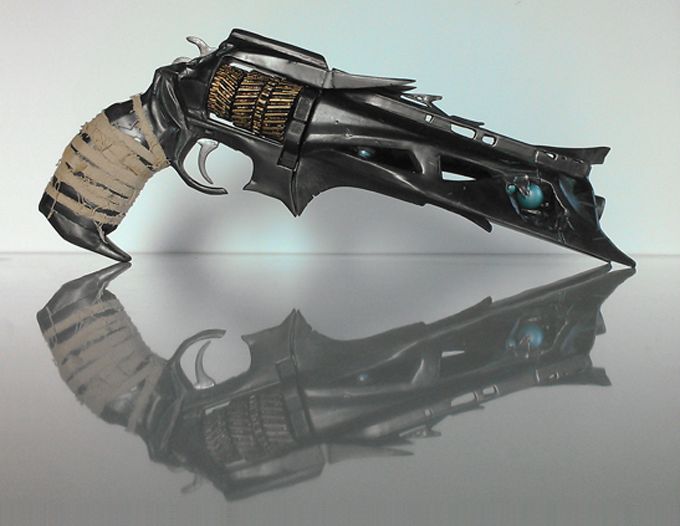 80 €
Pistol SIG Sauer P365 Prop training fake training pistol
4 €
Pistol SIG Sauer P320 Pistol Props Practice Fake Training Pistol
4 €
Best 3D printer files in Game category
Flexi Articulated Mouse
Free
HIND MI24 RUSSIAN HELICOPTER - SCALE MODEL 1:48
5,09 €
logo zelda Breath of the Wild
2 €
4WD Smart Robot Car
Free
CYBERTRONIAN GANGSTER VALUE PACK - NO SUPPORTS
Free
Jump hoop for pets
0.99€
Spinning top
Free
Double bed for Playmobil
Free
Bestsellers in the Game category
Articulated tarantula
4.
06 €
Marines EC Mk IV (now pre-supported)
10.17 €
Gen 6 Pistol Weapons (Version 1 Patch)
5.09 €
VoTank : Heck'o'tons Mobile Fortress
5.76 €
Octopus 2.0
4.06 €
Champion Alteira
5.09 €
Healer conversion kit SM
6 €
Ground lock Megaton
4.06 €
Good Flexi Dragon
1.77 €
Chopper motorcycle print-in-place
1 €
Lev Fu
5.50 €
Articulated dragon
4.06 €
Lazy Cat
4.06 €
Cute flexi unicorn
1.05 €
Snake and rattlesnake
4.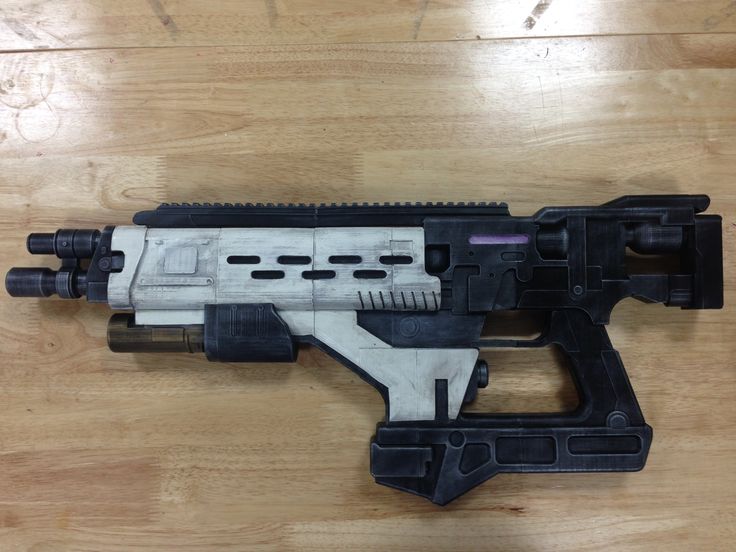 06 €
Exolotreftes Truescal
5 €
---
---
Do you want to support Cults?
Do you like Cults and want to help us continue our journey on our own ? Please note that we are a small team of 3 people, so it is very easy to support us in maintaining activities and creating future developments. Here are 4 solutions available to everyone:
AD: Disable your AdBlock banner blocker and click on our banner ads.

AFFILIATION: Shop online with our affiliate links here Amazon.

DONATIONS: If you want, you can donate via PayPal here.

* INVITE FRIENDS: * Invite your friends, discover the platform and great 3D files shared by the community!
Best 3D Printing STL Files Revolver・Cults
Starcom - Explosive track - Parts
9,99 €
Classic MBT turret, Soviet style, double energy cannon - Oldhammer Proxy
6,20 €
Pill box with revolver
1.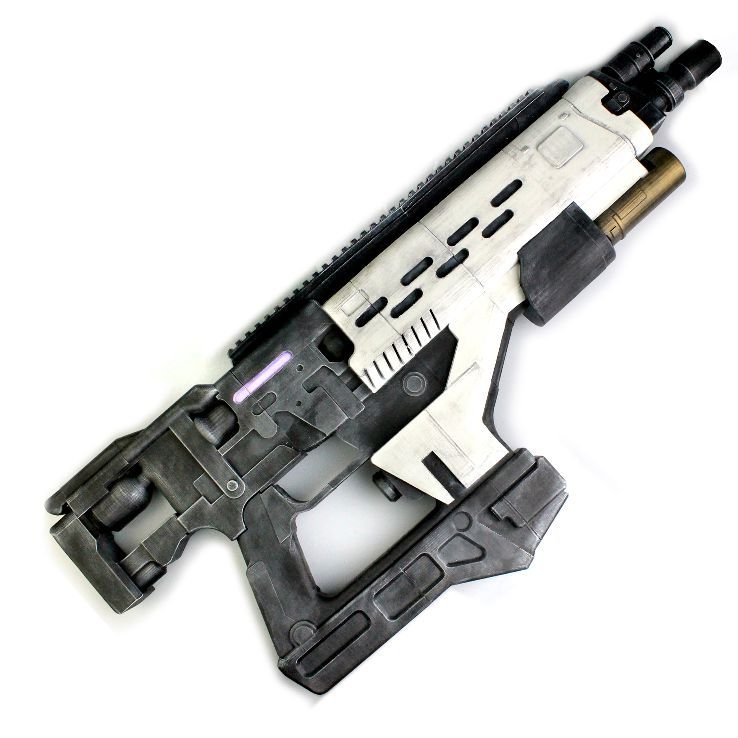 87 €
AK 47 Full Scale Assault Rifle
2.23 €
counter strike GO sawed-off shotgun
2.04 €
Shooting deck for super-heavy tanks
Free of charge
DUAL BERRETAS pistol cs go
2.04 €
Five Seven CS GO
2.04 €
P 250 pistol CS GO
2.04 €
USP S with silencer
2.04 €
Desert Eagle
2.04 €
Shield defense line weapon
Free
TEC-9 GUN
2.04 €
Classic heavy mortar - Oldhammer Proxies
5.25 €
MBT classic turret, NATO style, 75mm gun - Oldhammer Proxy
6,90 €
Turret T34 1:6 + accessories
€14.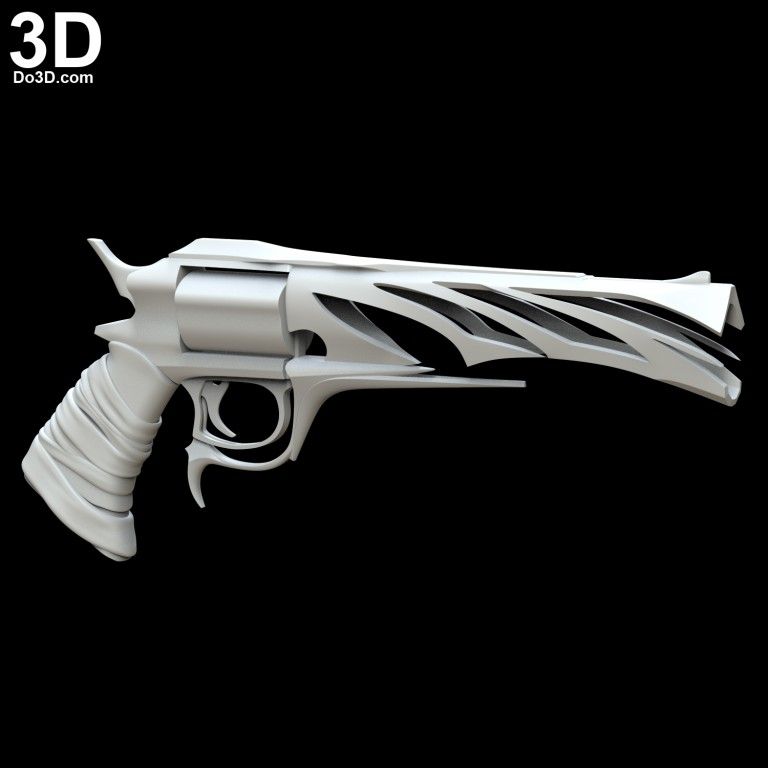 25 -thirty% 9.98 €
Firearms Volcano 20MM with cartridges
6,90 €
Set of two S&W No3, Schofield and Russian!
10 € -12% 8.80 €
Revolver-pistol-hybrid pistol - RPH.22
28.81 €
Heavy-caliber pistol for MXT
Free
Colt Walker "BadAss" Conversion
25.20 €
Chaos Fleet Turrets SUPPORTED
Free
interrogator's revolver
1 €
Fanart Samaritan Hellboy Revolver + base
25.45 €
REVOLVER with batteries LR3 AAA
1 €
Fallout 4 Kellog's 9 Pistol0004
Free
Revolver Cylinder - Pencil Holder
Free
Smith & Wesson revolver
6 €
revolver
5 €
revolver
5 €
revolver
8 €
Monowheel sentry turret - preliminary support
3.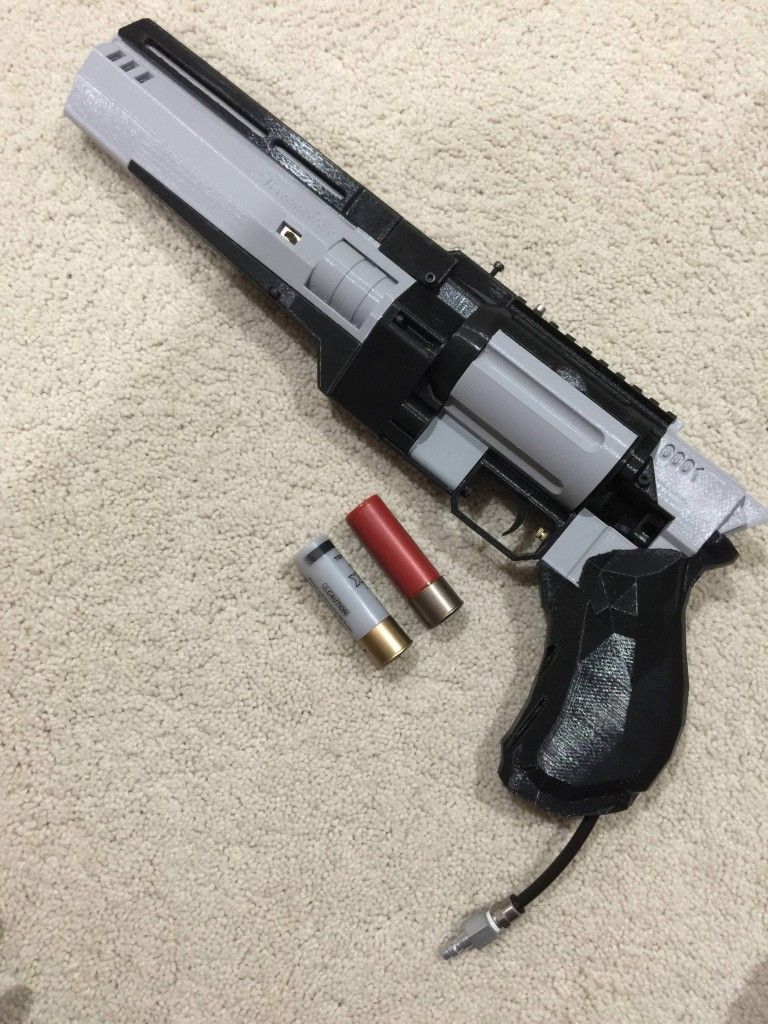 31 €
ROGER RUBBITT REVOLVER PISTOL
5 €
Spacer for six arrow plates
Free of charge
Bolt helmets
1,50 €
Druze halmets
1 €
AMX Oscillating turret 1/35 scale
1,20 €
Necron Terrain Bundle
€3.95 -twenty% 3.16 €
Nekron Generator
0.56 €
Nekron Obelisk #2
0.56 €
Nekron Obelisk #1
0.56 €
Sarcophagus of Nekron
0,56 €
Nekron Warrior Crypt
0.56 €
Necron Pylons
0.56 €
LOOT FOR BATTLE FIGURES
3.