3D printing with clay
3D Potter - Real Clay 3D Ceramic Printers
Our line of 3D Clay printers have some unique features when compared to other 3D printers. We use a cardinal axis system, rather than a delta printer configuration. This allows for precise control with minimal effort. Most clay printers use a pressurized system using compressed air, with a 3D Potterbot a high-pressure system is not needed.
3D Printing Cement is here! We have combined our Scara Elite and Small 50 pump with Sikacrete® 3D printer cement developed by Sika USA. This is a versatile and convenient way of printing large-scale architecture and structures.
The Scara Elite is the first viable large-scale ceramic 3D printer using 3D printing material. It is capable of printing multiple objects non-stop. The Elite with the Small 50 can pump up to 3.5 gallons of material per minute through 85 feet of 1″ hose.
They work together so well, we decided to make them a package.
The possibilities are endless!
PR Articles/Videos
Great entry-level printer
More info
10 Pro
reliable and accurate
More info
Full size, Full control
More info
View this post on Instagram

A post shared by rrreefs (@rrreefs)
View this post on Instagram

A post shared by RAEL (@rrael)
View this post on Instagram

A post shared by BARCELONA3DCERAMICS (@bcn3dceramics)
See More
3D Potter is proud to offer assembly tutorials and troubleshooting videos for our printers.
Our printers can be used with Potterware, a beginner-friendly program to design pots and vases of all shapes, sizes, and patterns.Check out our Youtube channels to see our videos!
Assembly Videos
Main Channel
3D Potter accepts payment of Bitcoin (BTC) for our products. If you wish to pay by BTC, please contact us.
bitcoincash:qr5wmqhnylzr0hcewfrla852xxy9zhp94uugrxy9ay
Here at 3D Potter, we like forward-thinking and preserving the environment. Tesla vehicles are a great example of both. So, if you plan on purchasing a Tesla, use our referral code at checkout and you will receive a discount and charging miles.
https://www.tesla.com/referral/dan47410
3D Potterbot Scara V4 Ceramic 3D Clay Printer — Real Clay 3D Ceramic Printer
The Scara V4 is the first viable large-scale ceramic 3D printer using real clay.
The advanced design and substantial construction can take on board loads like the 3D Potter 4000ml clay extruder.
What's included:
1. Scara v4
2. Closed loop stepper on X, Y, Z, extruder
3. Extruder size of your choice.
4. 5 anodized aluminum nozzles (standard sizes: 3, 4, 5, 6, and 8mm when extruder is purchased)
5. Parts Box: Alan key set, grease, Acme driver tool, tie wraps, extra screws
6. Power Supply
Specifications
Printing Envelope:
X/Y- 72" Diameter Circle (1829mm)
Z- 45" (1143mm)
Minimum Printing Envelope:
X/Y- 22" Diameter Circle (558mm)
Printer size:
W-34" L-18" H-44"
Normal operational space needed: W-40" L-36" H-~70"
Maximum operational space needed: W-88" L-88" H-~84"
Height to the top of the extruder fully extended is H~84" (2134mm)
Weight with extruder: 90 lbs.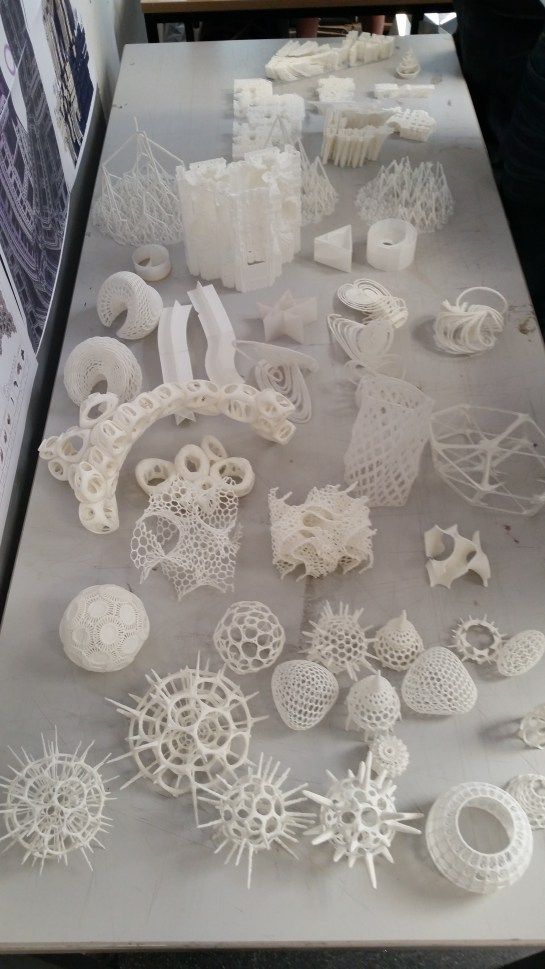 (41kg)
Average speed: 1.2'' to 3.9''/s (30 to 100 mm/s)
Power Supply: Output - 24V ~15 amps, Input - 110-220V, 50-60 Hertz.
Power consumption: 24V ~8 amps, ~192 Watt
Main controller board running Duet3D with Atmel SAM4E8E: 120MHz ARM Cortex-M4
Full control through web interface, no apps or software installation. Non-WiFi versions are available, please contact us if you would like this type of connection (Ethernet connection).
* http://www.igus.com
Some components may be re-manufactured
** https://en.wikipedia.org/wiki/Harmonic_drive
User Interface (WiFi)
Duet Web Control is a fully developed UI for the Scara. Opened in a web browser, it can be used on your laptop, tablet, phone, or other WiFi capable device. 
Print Status
Once a print is started, it shows information about the model being printed.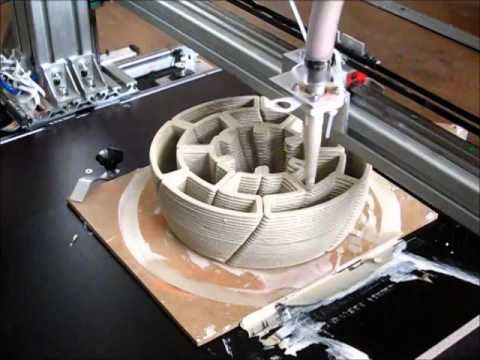 Layer times, estimated time remaining, file information, and more are available for view. It also allows for print and extrusion speed control to be adjusted in real time.
G-Code Files
The G-Code Files page allows g-code files for printing to be uploaded, edited, or downloaded. A summary of the file is given such as size, layer height, and what the file was generated by.
Software requirements
None! The only requirements is a web browser interface.
For object generation, the Scara V4 is similar to the rest of the 3D Potter line ceramic printers. It's is just like any other 3D printer which requires an STL file to be sliced by a third-party program. We recommend Simplify3D or Cura, and then loading the file to the SD card in the printer, which can be done over WiFi.
Build envelope
The build envelope diagrams represent the 45 in Z height.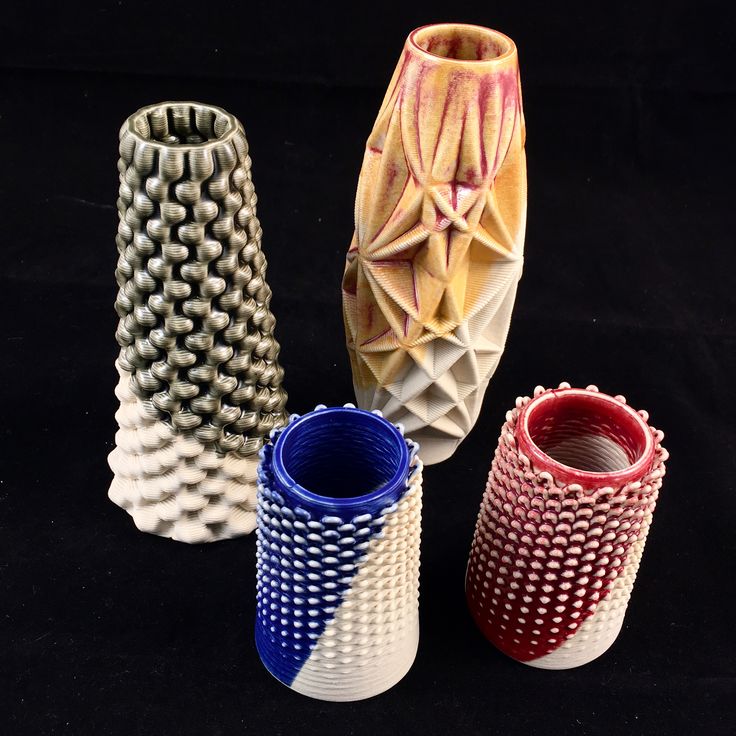 We can do custom Z heights up to 9 feet and diameters up to 8.5 feet. 
The Scara V4 build envelope is quite unique because it's capable of printing 360 degrees with continuous rotation. This means you can create a huge vessel with the printer initially residing inside the vessel or structure. This opens up a whole another opportunity to print small habitat structures (houses). Larger printers are available for this potential habitat project.
Another unique ability is printing multiple objects within the specified envelope in a sequential mode. For instance you could print a particular vessel starting on the far left side and continue to print these vessels until there is no more space left.
Speed and noise
The Scara V4 is capable of extreme speeds however speed is relative when it comes to ceramic 3D printing. Realistically you probably don't want to exceed 130 mm/s. There are many factors which determine the speed like nozzle size, layer height, and achieving a good adhesion on interlayer of the clay.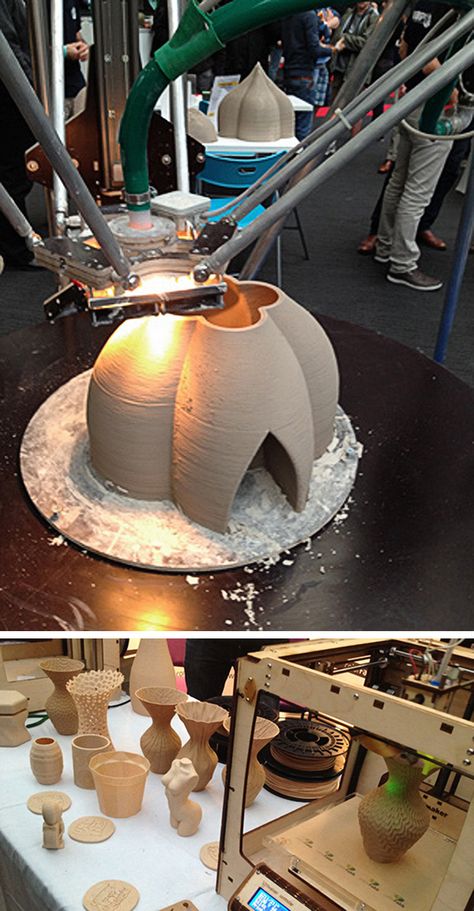 The Scara V4 is very quiet, so it can be operated in any area without disturbing the surrounding environment.
Construction and design
We were able to achieve high precision and accuracy with this large Scara arm robot only through diligent design and robust construction techniques. The majority of this structure is out of heavy aircraft grade 6061 aluminum utilizing CNC and welded components for maximum strength and rigidity. The main rail components are from IGUS* which is one of the leading German manufacturers of precision guide rails. The drive motors consist of very sophisticated hybrid closed-loop stepper motors. These have on-board computers with telemetry that continually update their position for zero error positioning. 
Drive mechanisms
This is no souped-up 3D printer, this is a dedicated heavy duty purpose-built robot. The main drives are sophisticated harmonic drive units**. These are the same drives used on large industrial robots similar to the ones that are now in most of the large manufacturing facilities.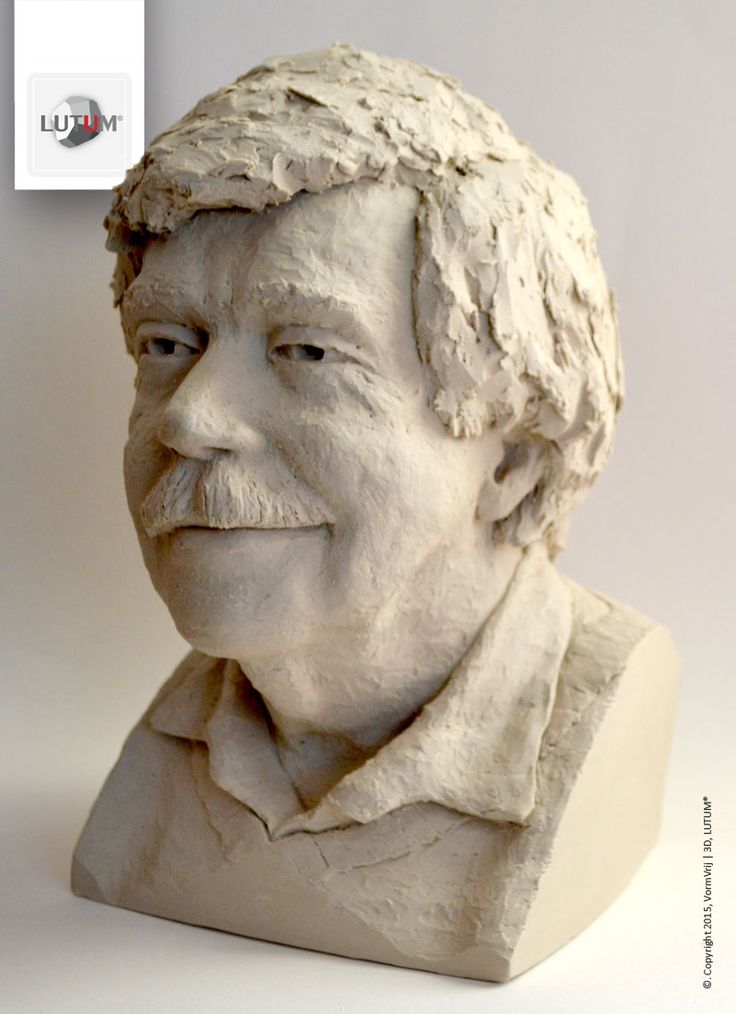 These drives are extremely heavy duty and capable of precision movement down into the fractions of a second of a degree. This means very precise prints with no backlash or jittery movements at realistic speeds. These drives are designed for maximum rigidity with extreme accuracy.
Space needed for setup
The real advantage is this machine can be positioned on a substantial table top and you can start printing right away within a limited envelope area. Or you can give it its own dedicated space for partial or full envelope.
The space needed is really determined by the end-user and how much of the print envelope they choose to use. Whether on the table top or on the floor, the Scara V4 will require direct mounting for maximum stability. This is achieved with multiple screws to secure the printer to the surface it is on. If you choose to use a tabletop it must be of substantial construction, the minimum is 1.5" thick heavy plywood or wood construction. If a inadequate table is used, the results from the printer will be diminished depending on the build envelope and speed at which the prints are created with.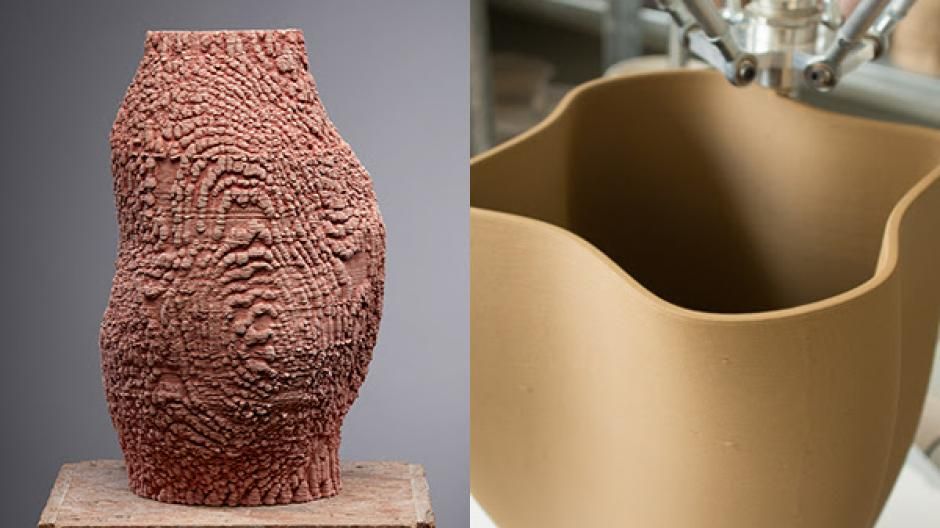 LDM - Print | PromOS
Clay printing, mechanism
LDM technology is the most suitable for clay printing. In this case, clay mixture under pressure enters the print head. The subsequent extrusion process is controlled by a screw screw from a stepper motor. Clay printing is ideally performed by the delta kinematics of a 3D printer, as the print plate remains stationary while the extruder moves, extruding the material layer by layer. This avoids vibrations and preserves the final shape of the workpiece.
Robokinetika LLC has developed a 3D delta printer project based on the Erzay3D V.1.1 base model. The printer is equipped with a 3-liter hopper, which can be optionally replaced with a 5-liter one. The bunker is collapsible and serviced after the cover is disconnected. Inside the tank there is a piston with 2 gaskets, rated for a maximum pressure of 6 bar, which pushes the material through a 12 mm hose. Further, the material is fed into the extruder with a screw, which regulates the flow of the composition.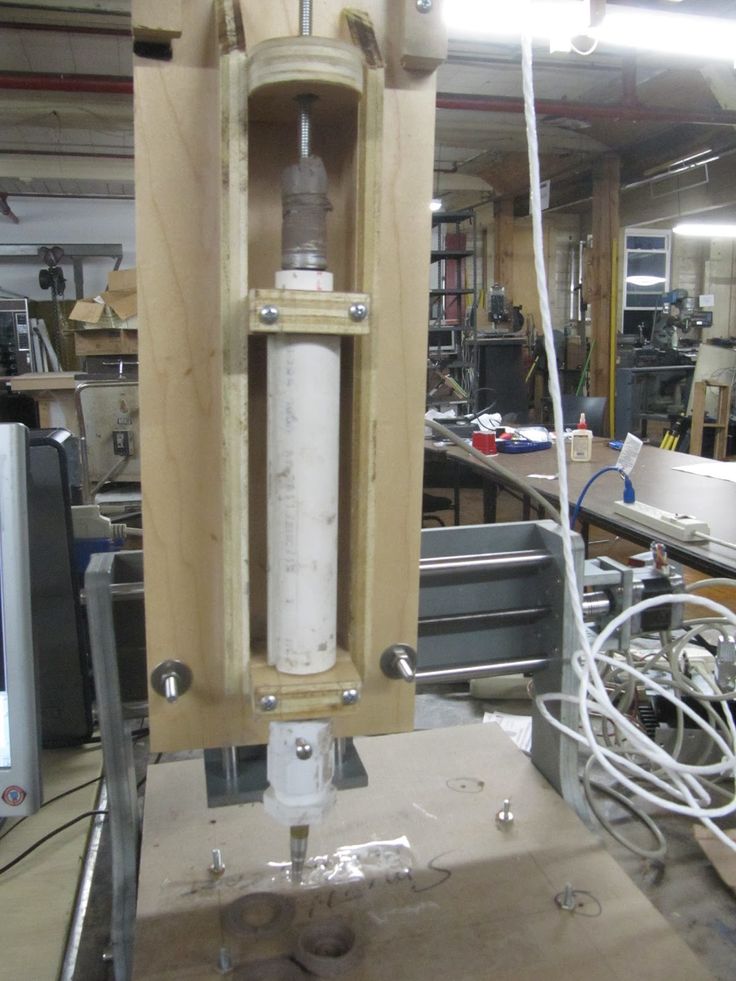 The tank has an 8 bar safety valve.
The extruder of the WASP company was used in the project, in parallel, Robokinetika LLC is developing its own extruder, which will significantly reduce the cost of the product. This implementation of the extruder allows air to flow upwards, eliminating the possibility of bubbles inside the mixture, which can interrupt the flow of a homogeneous mass and lead to marriage in clay printing. The print head is equipped with a screw screw system, capable of adjusting the output flow of the material, providing fast flow reversal and good controllability. In addition, pressurizing the printed materials increases the structural density, which reduces the time for the transition from a liquid state to a solid state and reduces the risk of collapse of the printed object.
After printing, the product is dried and fired, as in the standard technology for the manufacture of ceramic products. In practice, printing with clay using LDM technology can realize small-scale production of exclusive ceramic products.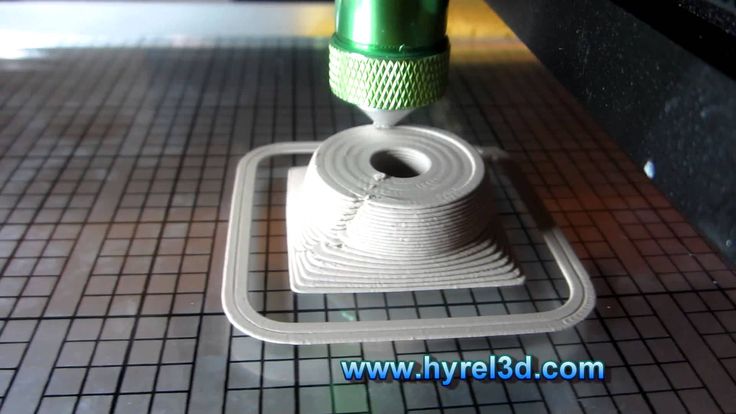 As an example of the combination of tradition and modern technology, we can cite a collection of ceramic products obtained by LDM printing.
For the comprehensive support of the 3D printing process with clay or porcelain, the Erzay3D 3DLab software package of its own design is used, which performs a full cycle of operations from visualizing STL and OBJ models to compiling and rendering G-code, as well as managing all printer functions. Erzay3D 3DLab has a built-in generative geometric layering algorithm for compiling models suitable for LDM printing. The main technical characteristics of the Erzay3D Craft model are given in Table.
Erzay3D Craft 3D Printer
Clay Printing Parameters
X
Y
Z
Paralepiped, mm
145
145
260
Cylinder, mm
Ø190
260
Cone over cylinder, mm
Ø190
50
Maximum travel speed, mm/s
150
150
300
Acceleration mm/s 2
500
Guides
linear guides (steel)
Main technical parameters of Erzay3D Craft 3D printer
| | |
| --- | --- |
| Parameter | Meaning |
| Print technology | LDM |
| Type of kinematics | Delta |
| Media | liquid materials |
| Supported materials | clay, ceramics, porcelain |
| Number of printheads | 1 |
| Layer height | 0. 8 - 2 mm (layer thickness adjustable by printer software settings and changing nozzles) |
| Maximum print speed mm/s | 10 |
| Default nozzle diameter, mm | 4 |
| Automatic table calibration | Availability (pressure sensor), system UBL |
| Extruder | Screw extruder |
| Control controller | Atmel Mega 2560 8-bit controller (32-bit can be installed) |
| Control controller software (firmware) | Marlin |
| Operator panel | LCD display with a resolution of 128x64 pixels |
| PC software | Erzay3D 3DLab (Windows 7-10 64bit, Linux 64bit) |
| Supported file formats | STL, OBJ, GCODE, PLG etc. |
| Memory card support | USB flash |
| Wireless interface | missing |
| Wire interface | USB |
| Body material | Aluminium, aluminum composite |
| Power supply, V | 220-240V; 50-60 Hz |
| Maximum power consumption, W | 180 |
| Warranty | 12 months |
| Operating temperature, °C | 20 -30 |
| Storage temperature, °C | 0 - 30 |
Complete set of Erzay3D Craft 3D printer for printing with clay0021
Parameter
Qty
3D printer
Erzay3D Craft
1
Instruction manual
1
User leaflet
1
Data sheet
1
Warranty card
1
Power cord
Eurostandard 1.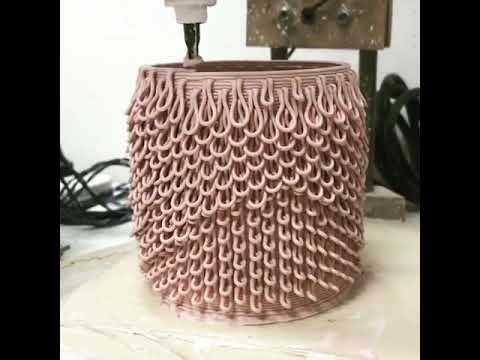 5 m
1
USB flash stick
4GB
1
Printtable plywood pad
1
Automatic table calibration module
pressure sensor
1
original packaging
wooden box
1
Nozzles, mm
1 / 4
2
Erzay 3DLab software
Robokinetika LLC developed a program for 3d printing including clay, this package can control printers using a wide range of firmware, such as Marlin, Repetier, Griffin, Mach4 and Makerbot, Robin et al. The main purpose of the program is to prepare 3D models for printing, control a 3D printer and monitor printing in real time. This software product is suitable for both beginners and more advanced users. The uniqueness of the software product lies in the generative modeling of models for printing from clay or porcelain.
The Erzya 3D printer for clay printing
Russian 3D printer Erzya is a device that creates a three-dimensional object based on a virtual 3D model. Unlike a conventional printer that prints information onto a sheet of paper, a 3D printer allows you to output three-dimensional information, i.e., create certain physical objects.
Work begins with the creation of a virtual template on a computer using a special program, in our program. Ready-made 3D model templates can be found on some resources: www.thingiverse.com, www.youmagine.com, www.myminifactory.com, www.3dshook.com.
Next, the model is processed programmatically in order to separate it into layers using a special application, Erzay 3DLab, or using any third-party application.
After that, the technical part of the printer comes into operation, a special material is supplied for the manufacture of the object.
With the movement of the printer axis, the material is distributed on the working surface in layers.
"Item 4" is repeated until the object is executed.
endless, for printing ceramics, with non-standard kinematics and other interesting models / Collections of goods from Aliexpress and not only / iXBT Live
Is there a printer for endless printing? You will be surprised to get a 3D printer in your use, in which the movable table is a conveyor and provides continuous printing and printing of long (really long) models. What about unusual kinematic printers? Or options that have a certain "zest", for example, a mix extruder for mixing plastic colors. I tried to pick up the models that are relevant for the current day, including an unusual printer for printing with ceramic clay.
Creality 3D PrintMill CR-30 Infinite 3D Printer
Get Price
Probably one of the most controversial printers for commercial printing. A special conveyor table ensures continuous printing of models, including large and long models. The Creality 3D PrintMill CR-30 allows you to print in a continuous flow by simply scrolling the table and providing a new place for new models.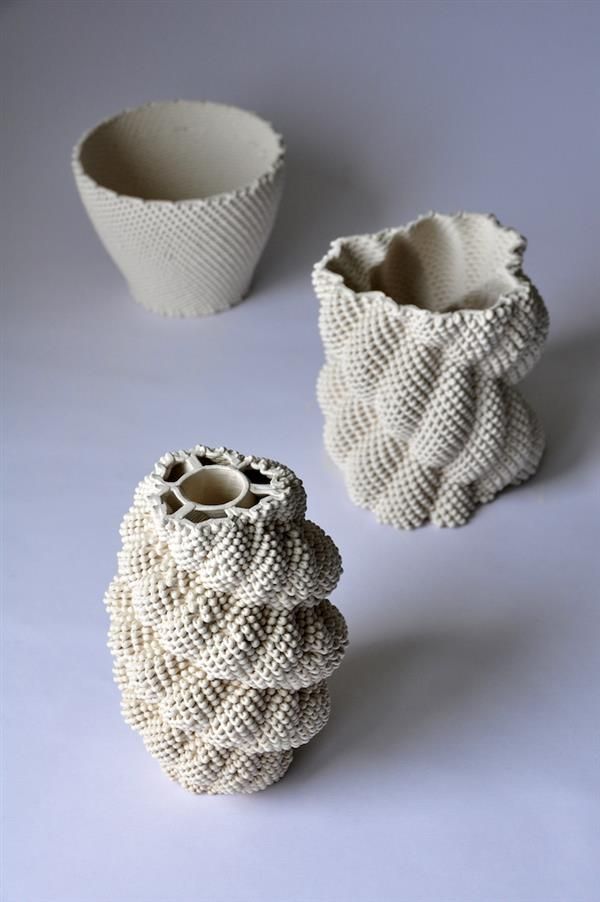 The specification says so - the working field is 200 x 170 x infinity.
Tronxy Moore 1 3D printer for ceramic models
Ask for price
Extremely unusual Moore 1 3D printer from Tronxy. It is this model that can print clay products. The principle of printing is similar to FDM - this is a layer-by-layer application of material, but clay acts as a material, and a special mechanism for supplying prepared clay acts as an extruder. After printing and initial drying, the models can be baked in a microwave or muffle furnace. Ceramics can be additionally coated with glaze, obtaining an original result.
Geeetech A30T 3D printer for color models
Get price
Geeetech A30T 3D printer provides printing in three plastic colors at once. The kit includes holders for three coils of plastic at the same time. A special 3-in-1 extruder ensures that plastics are mixed in the right proportions. The working field is an impressive 320 x 320 x 420 mm, which gives a certain scope for creativity.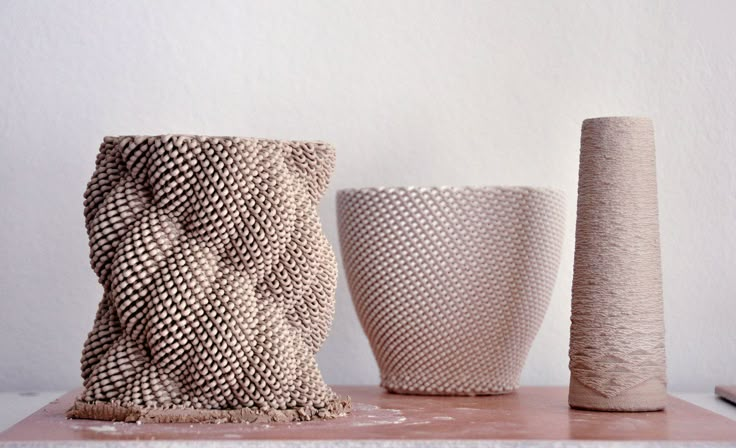 Geeetech Color Mixer proprietary software is used to manage and prepare programs.
FYSETC VORON V2.4 fixed table 3D printer with CoreXYZ kinematics
Get price
One of the top DIY kits currently available. The FYSETC VORON 3D printer is distinguished not only by the presence of a belt in XY, but also by attention, a belt drive with gearboxes in Z. Such kinematics ensures maximum smoothness of the movement of the print head, eliminating all sorts of negative consequences on the model (does not "ring", does not "thread" and etc.). The table is fixed, which makes it possible to print complex models without the risk of tearing off the surface. Please note, the link is only not a complete 350 x 350 x 350mm build kit, this is not a finished printer.
Scara Arm 3D printer with polar coordinates
Ask for price
One of the most complex kinematic schemes for printing is implemented in Scara Arm 3D printers. A complex system of motorized linked arms moves the print head to create a pattern.
Unlike previous printers, Scara Arm 3D uses a polar coordinate system. The declared print area for the model at the link is 200 x 200 x 150 mm.
KINGROON KP3S Minimalist 3D Printer
Ask for price
A great option for those who are just getting started with 3D printing. The KINGROON KP3S printer won't take up much desk space or hit your pocket hard. It is an entry-level model with a console version. I note that the model on the link is equipped with linear rails (MGN12), quiet drivers, and an extruder with titanium nozzles, which is quite good for such a price. Area available for printing: 180 x 180 x 180 mm.
Watch for discounts and promotions. Aliexpress offers coupons as part of the next sale. Such 3D printers can be a help in learning and instill in a child the skills of 3D modeling. Save this collection for yourself, recommend to your friends! You can find other tests and reviews of smart gadgets and technology, as well as selections at the links below and in my profile.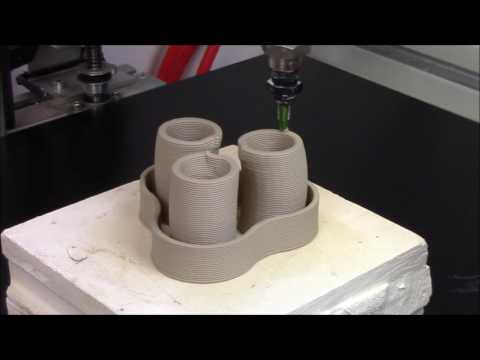 News
Publications
The Tu-154 is a Soviet narrow-body passenger aircraft, the first flight of which took place in October 1968. It became the most massive medium-haul airliner in the USSR. While some...
This review will present a new model of SSD M.2 adapter from Ugreen, which, like some of its predecessors, can work with both NVMe and SATA drives, but in comparison with..
Not so long ago we examined in detail a very curious SMSL D-6 DAC, today I propose to take on its direct competitor - Topping E30 II, which is also based on two Asahi chips...
Fix Price stores sell batteries of their own brand FLARX, and now some of them are not marked with any brand at all. I have already tested these batteries several times, and today I will compare...
The Ethereum merger was completed without any problems, but the prices that everyone expected so much disappointed investors. Now let's discuss this issue in more detail in order to understand the situation in the network.