3D printing service new jersey
New Jersey 3D Printing Services
Fast turnaround and high quality 3D printing in NJ. Get 3D printed parts without the hassle.
No signup required.
What makes PrintAWorld different from the other New Jersey 3D printing companies
---
Get access to industrial 3D printers

High resolution and large scale 3d printers are expensive. At PrintAWorld, you'll get the benefits of industrial 3d printing without the cost that comes with it.

Get expert help

We'll help you every step of the way from the design to figuring out the best way to get your project done within budget and time.

Fast turnaround

On a tight a deadline? No problem! With our 3D printing and fabrication capabilities, we can make your trophies faster than traditional trophy makers. We can even make them in 2 days!*
Select projects that we did for our clients in New Jersey
---
How our 3D printing service in New Jersey works
---
0

1

.

Send us a few information

The material you need, quantities and a short description of your project. If you're unsure, don't sweat it. We will guide you to the perfect solution!

0

2

.

Upload a 3D File

Send us your.stl or .obj files. Don't have a file ready? We also provide a professional 3D modeling service.

0

3

.

Receive a quote

You'll get an email and a call from us immediately so we can talk about the best and most cost effective way to approach your project. No minimum order quantities!

0

4

.

Pay and print

Once the quote is approved we will start 3D printing your idea. We'll keep you updated and we'll make sure the result is exactly what you want or even more. No minimum orders.

0

5

.

Shipping or pickup

We offer nationwide delivery or you can pick it up from one of our local studios near you.
3D printing materials that we offer
---
Looking for a material that isn't listed here? Shoot us an email at [email protected]
ABS

ABS plastic is a strong and durable material. They're ideal for prototyping mechanical parts. For prototypes that require high-precision, consider CNC machining ABS or printing in other materials. For production parts, we suggest using injection molding instead.

Nylon PA12

Nylons is a strong and durable material that is also flexible. Ideal for live hinges and functional parts.

Standard Resin

Perfect for complex 3d models that require high details and smooth finishing.

SOMOS Resin

SOMOS resin is the industrial version of standard resin. It's perfect for almost any 3d that require smooth finishing and high details. We recommend this material for any projects such as high-detailed models, architecture, art sculptures and engineering prototypes.

SOMOS Waterclear 10122 Resin

Somos® WaterClear Ultra 10122 is a clear resin that produces colorless, functional and accurate parts that simulate an acrylic appearance. Parts produced from Somos® WaterClear Ultra 10122 exhibit excellent water and temperature resistance.
F.A.Q
---
How much does 3D printing in New Jersey costs?
The cost of 3D printing depends on the 3D model, the material you choose and type of finishing required. Rushed orders adds additional cost as well.
How long does your 3D printing service take?
Depending on the complexity of the project, our standard turnaround time is 3-5 days. Rushed projects can take as fast as 1 day.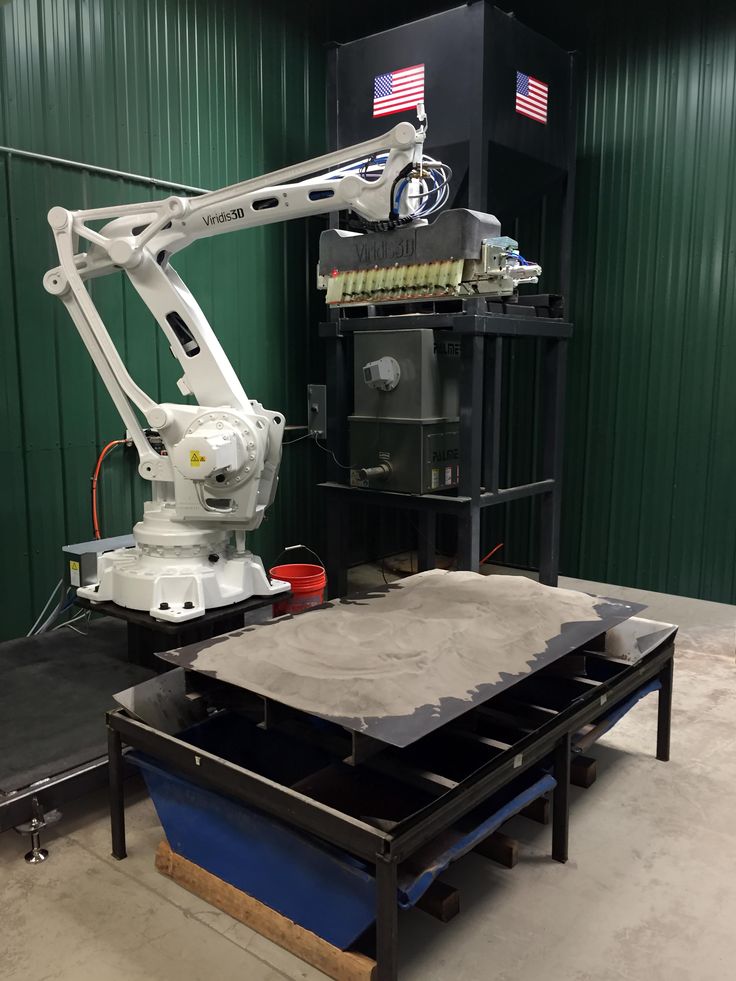 Do you offer delivery?
We can ship anywhere in the U.S. and the world. If you have your own Fedex or delivery account, we can use that.
3D Printing Service for New Jersey
CapabilitiesCustom Online 3D Printing ServiceNew Jersey
High Quality New Jersey 3D Printing | 60+ Materials Available
Endless Options
Choose from millions of possible combinations of materials, finishes, tolerances, markings, and certifications for your order.
Easy to Use
Get your parts delivered right to your door without the hassle of sourcing, project management, logistics, or shipping.
Quality Assurance
Our number one job at Xometry is making your custom parts to your specifications.
Your New Jersey 3D Printing Service: 3D Prototypes and Production Parts
A Global Leader in Industrial-Grade 3D Printing
Xometry is an industry-leading 3D printing service. Whether you need prototypes or production parts, we can make them for you in as fast as a day.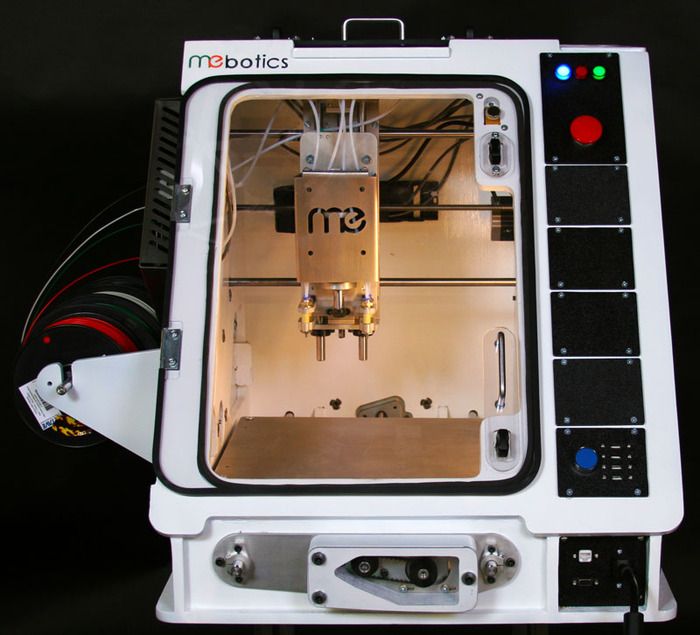 We are your one-stop-shop for accurate, precise custom 3D printed parts at a low cost. Upload your 3D CAD file to get a quote and lead time within seconds. We use the latest additive manufacturing processes to build affordable functional prototypes & end-use parts in over 60 metals and plastics.
We offer eight high-quality 3D printing processes including selective laser sintering, fused deposition modeling, stereolithography, direct metal laser sintering, polyjet, Carbon DLS, binder jet metal, and HP Multi Jet Fusion. We use commercial and industrial-grade printers such as Stratasys Fortus 900mc and Fortus 450 FDM, EOS Polymer Laser Sintering (SLS) and DMLS, Concept Laser, SLM Solutions, 3D Systems, ExOne, and more.
Xometry's High Quality 3D Printing Services
Selective Laser Sintering (SLS)
Selective Laser Sintering (SLS) is a powerful 3D printing technology that produces highly accurate and durable parts that are capable of being used directly in end-use, low-volume production, or for rapid prototyping.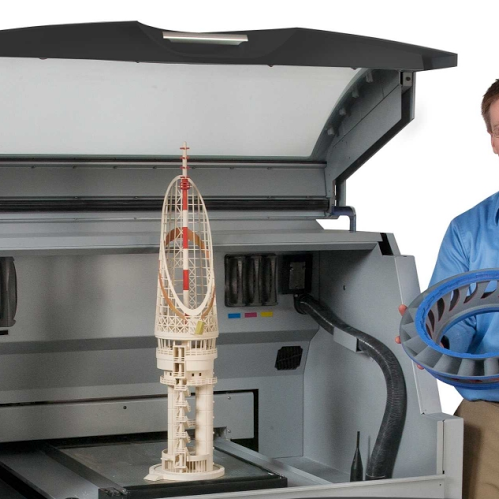 An additive manufacturing layer technology, SLS involves the use of a high power laser (for example, a carbon dioxide laser) to fuse small particles of plastic powders into a mass that has a desired three-dimensional shape. The laser selectively fuses powdered material by scanning cross-sections generated from a 3-D digital description of the part (for example from a CAD file or scan data) on the surface of a powder bed. After each cross-section is scanned, the powder bed is lowered by one layer thickness, a new layer of material is applied on top, and the process is repeated until the part is completed.
Download the SLS Design Guide.
Stereolithography (SLA)
Stereolithography (SLA) is a robust 3D printing technology that produces extremely accurate and high-resolution parts that are capable of being used directly in end-use, low-volume production, or for rapid prototyping.
SLA is an additive manufacturing process that focuses an ultraviolet (UV) light on a vat of photopolymer resin.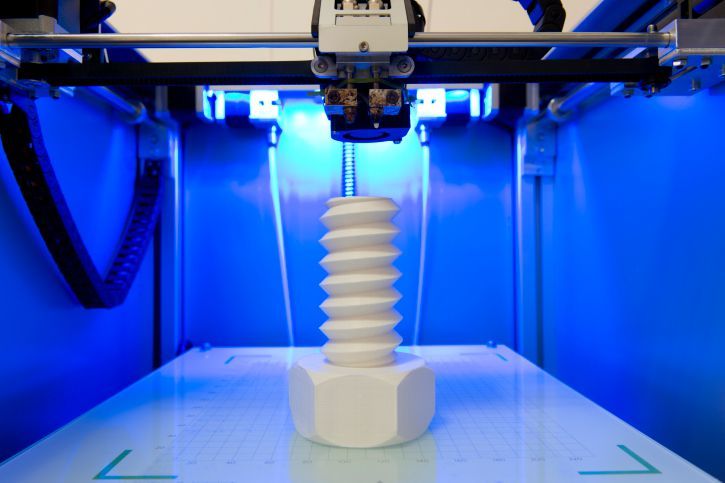 It offers higher resolution printing than many other 3D printing technologies, allowing customers to print parts with fine details and surface finishes. SLA 3D printing is a highly-versatile platform for making custom parts in prototype and production settings; often acting as a stand-in for injection-molded plastic parts.
Xometry offers both standard and high-resolution options for fine detail parts, and can also print larger sized parts and products, with some materials offering up to a 58" inch build area. In addition, Xometry's manufacturing partner network allows us to offer a larger variety of materials than other 3D printing companies - we offer a wide range of both Accura and Somos brand materials.
Download the SLA Design Guide.
Fused Deposition Modeling (FDM)
Fused Deposition Modeling (FDM) is a 3D printing technology widely known for its speed, accuracy, and competitive cost. A machine precisely extrudes melted plastic filament to create a part. Parts are very rigid, especially compared to Selective Laser Sintering (SLS), which makes them a great fit for projects with a rigidity requirement.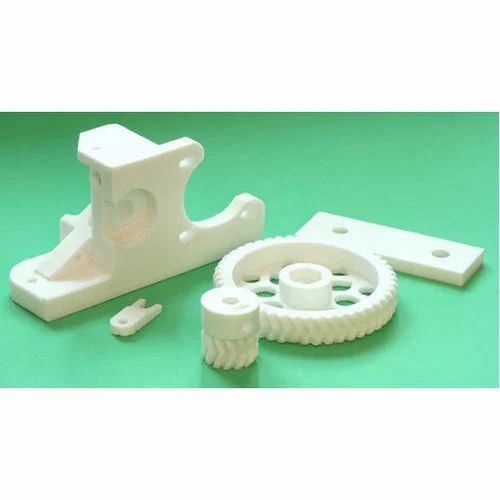 Xometry's FDM solution offers large build volumes up to 24″ x 36″ x 36″, a variety of colors, and a diverse selection of production-grade thermoplastics — from ABS to Polycarbonate to Ultem.
Download the FDM Design Guide.
HP Multi Jet Fusion (HP MJF)
HP Multi Jet Fusion is a new 3D printing technology that produces highly accurate and durable parts that are capable of being used directly in end-use, low-volume production, or for rapid prototyping. Since the process uses well-established 2D printing ink-jetting, it has remarkably fast layer times compared to other powder bed fusion technologies.
Download the HP Multi Jet Fusion Design Guide.
PolyJet 3D (PJ3D)
PolyJet 3D is a 3D printing technology known for its customizable material properties and excellent surface finish. It works by jetting UV curable resin onto a build tray in a process that is somewhat similar to inkjet printing. PolyJet 3D printing offers one of the most advanced industrial 3D printing solutions available, producing parts with incredible precision and speed.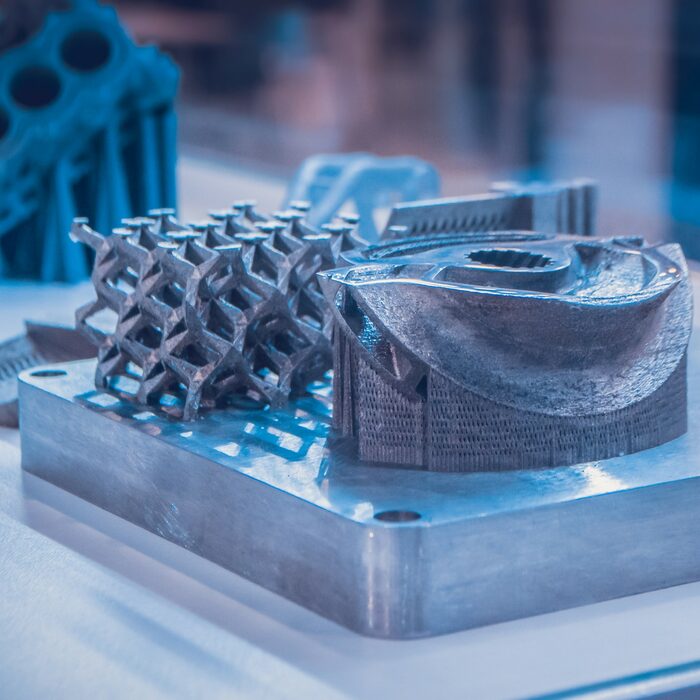 It also supports a wide variety of build materials including rigid and rubber-like plastics. Xometry's PolyJet solution has a maximum build envelope of 19.3 × 15.4 × 7.9 in. (490 × 390 × 200 mm) in a variety of colors and materials.
Download the PolyJet 3D Design Guide.
Direct Metal Laser Sintering (DMLS)
Direct Metal Laser Sintering (DMLS) is an 3D metal printing technology that builds prototype and production metal parts from a CAD file using a laser to selectively fuse a fine metal powder in either stainless steel or aluminum materials. A DMLS machine is capable of producing highly complex features and all-in-one assemblies using metal materials that would be difficult to achieve with subtractive manufacturing techniques.
Our DMLS metal 3D printing service typically offers build volumes up to 250 x 250 x 325 mm, but we may be able to accommodate larger part volumes upon request in the quote. (See our Manufacturing Standards for more details) A good first step is to find out the cost of the parts you need using DMLS and compare them to other 3D printing processes and CNC machining.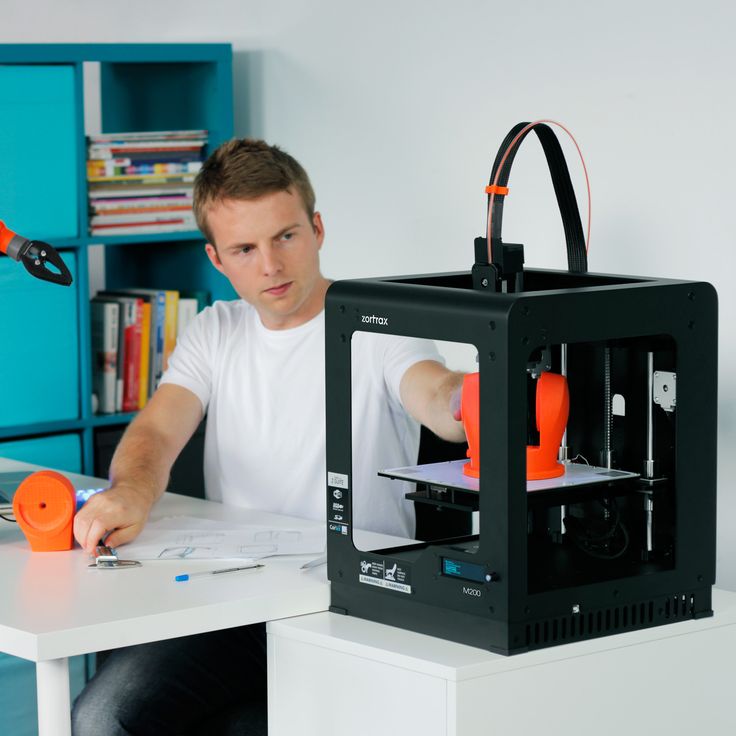 Download the DMLS Design Guide.
Carbon DLS™
Carbon DLS™ uses digital light projection, oxygen-permeable optics, and programmable liquid resins to produce products with end-use durability, resolution and surface finish. This 3D printing technology is called Digital Light Synthesis™, or DLS for short. Another legacy term for the process is Continuous Liquid Interface Production (CLIP). Along with Carbon's custom liquid resins, DLS unlocks new business opportunities and product designs previously impossible, including mass customization and on-demand inventory of end-use products.

Carbon bridges, and sometimes substitutes, for processes like Urethane Casting and Injection Molding service production, because the materials are urethane-based or epoxy-based, giving excellent mechanical properties. There are even elastomer and silicone resins that outperform most additive manufactured rubber-like materials.
The typical build area is 7.4" x 4.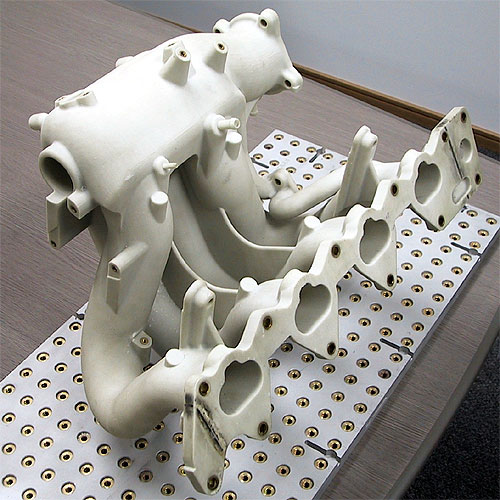 6" x 12.8". Parts with dimensions exceeding 4" x 4" x 6" will require manual review.

Download the Carbon DLS Design Guide.
Metal Binder Jetting
With binder jetting, an inkjet print head quickly deposits a bonding agent onto a thin layer of powdered particles -- either metal, sand, ceramics or composites. This process is repeated, layer-by-layer, using a map from a digital design file, until the object is complete. Binder jetting is offered through our Digital RFQ Marketplace through Xometry's partnership with ExOne.
Download the Binder Jetting Design Guide.
Locations near New Jersey
Jersey City
New JerseyNewark
New JerseyPrinceton
New Jersey
Ready to start making custom 3D printed parts?
Review of leading companies in the field of 3D printing services / Habr
I got the impression that in Russia there is a stereotype that there are only two ways to make money on 3D printers:
1) Become a dealer of an international company / set up the production of your own 3d printers
2) buy several 3d printers and take orders from architects/doctors/military
0007 designer people are lower than they seem, and the future, which is unevenly distributed / distributed not quite in Russia, is already here.
Under the cut you will find a brief overview of the three giants of the European and American 3d printing industry, which do not specialize in the production of their own 3d printers, but develop communities, create a "marketplace", act as platforms for startups, designers, etc. After the review of the "big three" follows a review of the most interesting projects created around these giants.
Some projects are commented by Konstantin Ivanov (consst), who attended European (3DPrintShow) and American (Inside 3D Printing) conferences.
Three giants in 3D printing marketplaces from USA and Europe
www.shapeways.com
en.wikipedia.org/wiki/Shapeways
The company, organized in 2007 in the Netherlands (originates from the Philips business incubator), but is headquartered in New York. The company employs 90 people. At the moment, it has attracted about $40 million in investments. It has two full-fledged productions in the Netherlands and in New York.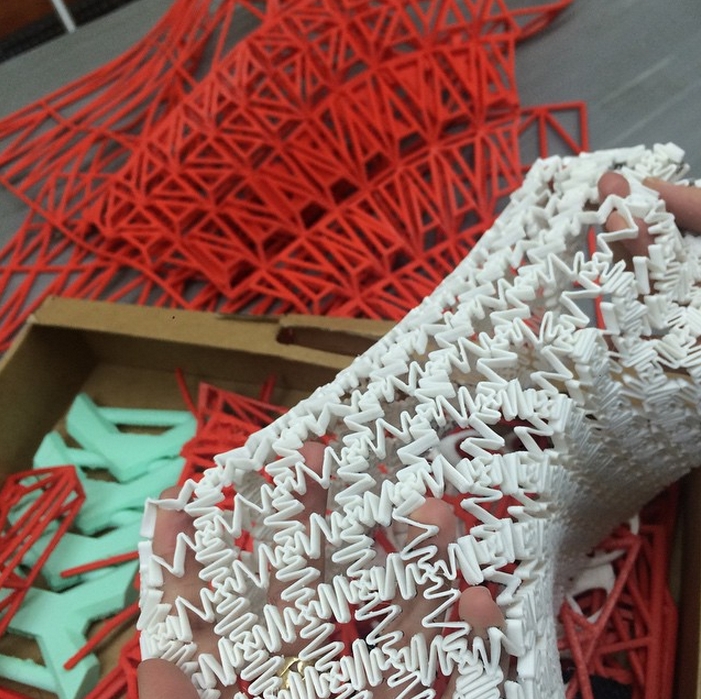 The number of ordered products has exceeded one million.
Konstantin: "World and US market leader Shapeways. Successfully located its head office in Queens, NY, becoming a Mecca among the creative people. For a pretty decent history of its existence, Shapeways has gathered a huge community of designers, at the end of 2013 - 300,000 people. Of course, the number of active and prolific designers is much smaller, but the total number and products on the marketplace cannot fail to impress.

With each of the active designers, Shapeways community managers (they are usually called community managers, which is rather rare in Russia so far) work a lot, communicate, and help resolve any issues: high-quality photography of products, placement on the marketplace, correction of 3d models. In general, the community is the heart of Shapeways.

A huge knowledge base they have collected on the forum and in the Tutorials sections of the site allows you to find the answer to almost any question that arises when working with 3d models for printing. Storehouse of knowledge.

Some of the people from Shapeways (former community managers, production managers) are already creating their own separate businesses in the field of 3d printing. Shapeways encourages and develops an entrepreneurial culture.

However, competitors really, really dislike Shapeways for dumping the market. Indeed, their prices for 3d printing from many different materials are almost always lower than competitors from Europe. They can afford it, with so many investments involved)

Shapeways have created and are developing an excellent powerful API for developers of various online 3d model customizers, which can also be made through them. As a result, in addition to the marketplace, they work as a production and API, which is very convenient.

They completely stopped delivering to Russia since last year, citing problems at customs. By the way, I must say that the experience of ordering 3D printing from them in NY is also not ideal: they missed the delivery time for samples, I had to write to support, but the issue was quickly resolved. "
A few videos and articles in English for a deeper understanding
Video about the company. Keanu Reeves is there too.

Number of unique pieces made from 2008 to 2013
Founder Peter Weijmarshausen

Forbes article (10/10/2011)
Wired article by Bruce Sterling (10/3/2011)
BusinessInsider article (12/19/2012)
Petermarijhausen speech TechCrunch
Another performance by Peter Weijmarshausen

---
www.sculpteo.com
en.wikipedia.org/wiki/Sculpteo
French startup launched in 2009. Raised several million investments, has a small fleet of its equipment
Strengths: a very interesting online service, with the ability to not only analyze your model, but also prepare it online for printing. There is a mobile application 3DPcase

Konstantin: "Guys from France who started after Shapeways hit the market. Small team, own small production (industrial 3d printers) in Paris.

Like many other players in the market, part of their production capacity is outsourced. This is quite logical, since to control a huge production, including from metals, ceramics, etc. - Pretty messy story.

Quite often you can meet them at exhibitions. The last time, while talking with them at 3DPrintShow in London and Inside3DPrinting in New York, the guys shared their opinion on the pace of market development in Europe and the USA and a little more about competition in Europe, where Shapeways is also actively going.

The main focus of Sculpteo's development is applications, their own online software for calculating, correcting and even preparing 3d models for printing. This is very impressive, none of the competitors do this. For comparison, Shapeways uses only half of its software, the second part is Netfabb's software.

Sculpteo is great for those who already know how to work with 3d models in many ways and use 3d printing for prototyping.

The team is also developing its API. Delivery to Russia, according to the director of the company Clement, they do, but in fact this is not possible."
More about Sculpteo
Founder éric Carreel
en.wikipedia.org/wiki/eric_carreel
performance éric
222222222222222222222222222222222222222222222222222222222222222222222222222222222222222222222222222222222222222222222222222222222222222222222222222222EALLOSENOBUFFFFFFFFF -to-print-in-3d-just-grab-your-ios-device-and-the-sculpteo-app
---
i.materialise.com
en.wikipedia.org/wiki/Materialise_NV
Belgian company founded in 1990 (sic!)
Creators of the "Mammoth-like stereolithographic machine" (print area 2 meters x 0.7 meters x 0.8 meters)
Once they kept their blog on Habré, with some quite useful articles, for example, the translation of the article about the "Industrial Revolution" 1, 2, 3, 4, 5.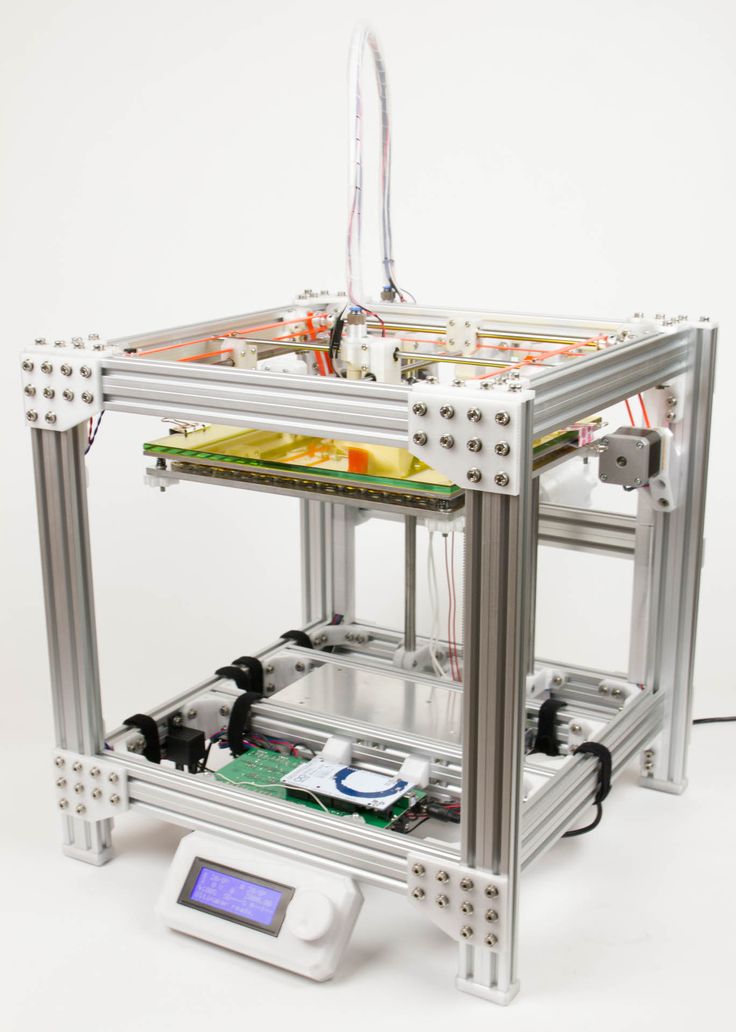 Konstantin: has an office both in Belgium and, for example, in Ukraine. The main activity is prototyping of industrial, engineering, medical, aviation, etc. products.

However, the company also has its own consumer direction, which was named i.Materialise. The marketplace and community are also being developed. If you look closely, they very much follow the example of their American colleagues, up to copying interface elements, which is quite logical - the usability in Shapeways is really very good.

Recently launched the so-called Boutiques, separate shops for selected designers. Continue their movement to the consumer segment.

A number of important advantages: its large production with the most experienced staff and a large number of different technologies, printers and post-processing. Completely own software that works well with models (but no better than Sculpteo does). And, of course, the API, which they are actively developing and connecting more and more partners to it.

I also offer a white label option for companies that don't want their customers to know exactly where their products are made."
A little video about Materialise
Videos with TED (in English)
How the largest stereolithographic machine

---
How to earn 3D printing
Aggregators:
3DHubs.com - allow owners to register their 3d printer in the database. Thus, it becomes possible for any person to find either the nearest 3d printer, or exactly the printer that is needed (all over the world).
Plus, they can collect useful statistics and publish monthly trend reports. They take a commission of 15-20%

Konstantin: "One of the investors from a London fund introduced me to the founders of a fairly recent startup 3dhubs, who also invested in the company. Brian and Bram came up with and are making a great international story that actually makes life easier for those who need to print something "close to home".

The service works all over the world and even a little in Russia. The guys are attentive to the customer service inside, help each client if one of the hub owners has problems with printing. Very comfortably.

Coming to each new city or to an exhibition, they do the so-called unlock of the city and open new hubs with printers there. This was also the case at the exhibition in London last year."
---
makeXYZ.com
Texas Entrepreneurs Project. Allows you to search for 3d printers and 3d designers. Received investment from Intel.
---
Standing on the shoulders of giants
www.sols.co
Allows you to create personalized insoles.

Konstantin: "A great example of how, growing inside a small start-up company, Sols founder Kegan Schouwenburg caught the entrepreneurial spirit and started her own project to produce custom 3D printed orthopedic insoles!

Kegan was one of the people who did the entire production of Shapeways from scratch, which is truly a huge job.

Her company has now raised about $8 million in funding from the same investors who invested in Shapeways and is actively building its business. At the same time, he uses polyamide (nylon) for the manufacture of the base for the insoles and makes all samples using Shapeways. Proper collaboration and collaboration."
---
mixeelabs.com
An online application that allows you to create figurines ($25), molecules, key chains for dogs, cufflinks and wallets for cards.

Konstantin: "Second success story in the 3d printing business, also from a former Shapeways employee. Nancy Yi Liang is the founder of product customizer Mixeelabs, who makes money from his brainchild and lives in New York.

In our last meeting with her, she told how well things are going with the sale of her products from the site (80% of sales), a little worse from the Shapeaways marketplace (20% of sales), but at the same time, the very first viral effect gave her the same Sad Keanu, which she invented and distributed perfectly everywhere.

Her project is a great example of how, having come up with an interesting and quite viral thing, you can earn money on it in the long run."
---
joshharker.com
Joshua Harker — Artist, sculptor, musician, digital adventurer, imagination architect, troublemaker

Konstantin: later he went into business, opened his own company, developed his own unique and recognizable style (which was later copied by many others) and showed how to effectively apply new design approaches to 3d printing.

I could not resist and decided that the worse we are, we will make one for ourselves. Here is the result:
---
www.minetoys.com
For all Minecraft fans. Prints your character from the game.


---
www.twikit.com
The service allows you to customize gifts and jewelry made of plastic and metal.


---
n-e-r-v-o-u-s.com

Konstantin: "Nervous are practically gods in 3d printable design, they come up with new shapes and structures and constantly impress.
In addition to the beautiful futuristic design, they came up with an incredible online thing that creates amazing kinetic structures right in the browser, right in front of you. All this is flexible and allows you to actually make wearable objects made using 3D printing.
Photos of works from Nervous System
Octopussy which I myself printed a year ago (report on Habré)
---
Blokify.com
A mobile application that makes it very easy to create a 3d model and send it to print. Convenient for working with children.


Video and a couple of photos

draw

materialize
---
WhiteClouds.com
»Submit your ideas (even on a napkin). We will bring them to life."

The company does not require its customers to be able to handle a computer: you can send a simple sketch made by hand, and the company's specialists will turn it into a digital three-dimensional model, print it on a 3D printer and send the finished product to the customer.
Once, they even sent a cardboard model to the company, asking them to print a copy on a 3d printer, and the order was completed.

Portfolio under the spoiler
A little zombie:

Russian projects
The following picture speaks eloquently about the state of affairs in Russia:

3D Printing Map of the World
parable on the topic
One company once sent a shoe salesman to an African city.
Shortly after arriving in Africa, he wrote to the office:
"You can take me back. Here everyone walks barefoot.
They returned him to his homeland.
Then they sent another shoe seller.
Almost immediately upon arrival, he sends an urgent telegram to the office:
"Send all the shoes you have.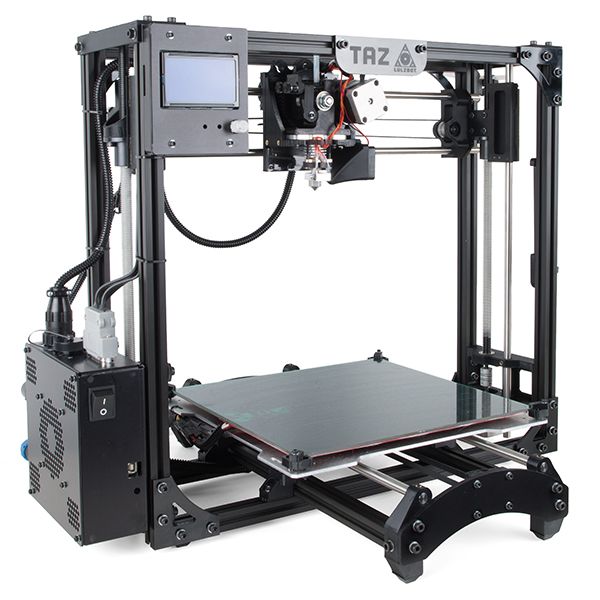 Here everyone walks barefoot!
zdravprint.ru
A service for the creation of individual fixators, which are printed on a 3D printer and are designed to replace plaster at certain stages of recovery.


Konstantin: "My good friend Fedor Aptekarev at the last Yandex Startup Camp launched a project to create plaster using 3d printing. With such a cast, the fracture can be endured a little easier."
What awaits us in the future
Me : Konstantin, while collecting materials for this post, I came across some skeptical statements by very respected people (for example, the director of Epson) about the future of 3d printing, but you, in turn, You have been actively developing this industry in Russia for a year already, holding training seminars, developing a community, holding competitions for designers, planning to launch an API for your project, what is the basis for your confidence that this is worth doing?
Konstantin: Glad you asked.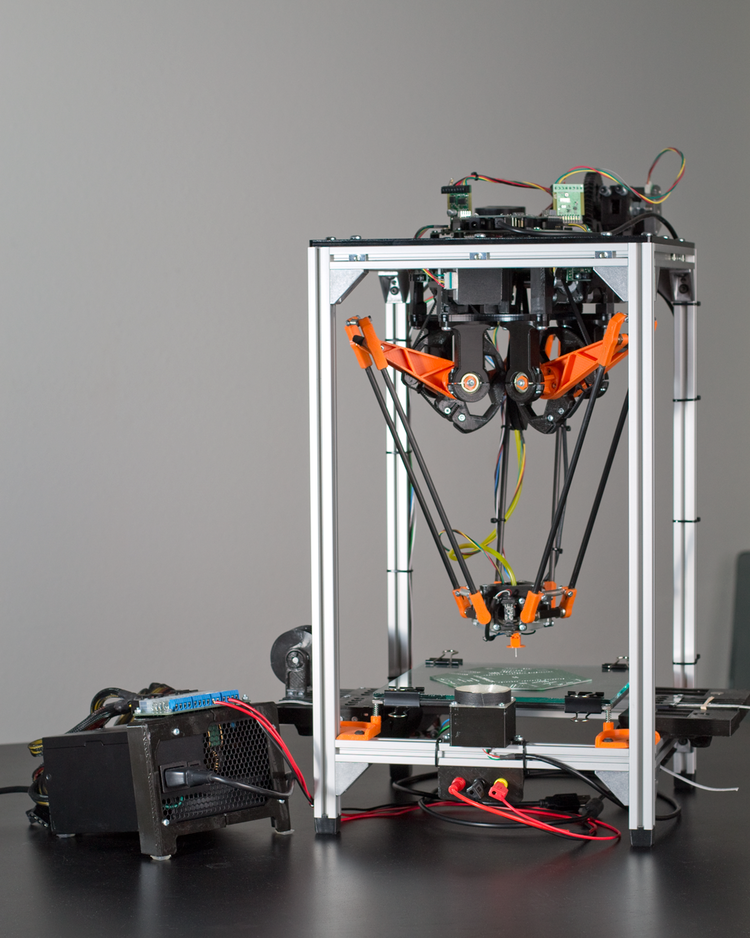 Let's clarify what exactly the head of Epson said. Something like this: "There is no big future for plastic 3D printing at home. We will only make commercial 3D printers." He talks about building an industrial design printer. Epson itself is going to develop industrial printers. And I completely agree with them.
My opinion is that industrial 3d printing technologies, which we also use, can really take 3d printing to a new consumer level. Here you need to immediately make a reservation that the head of Epson is talking about home printing, but he only means FDM technology (plastic filament melting), as the most popular home 3d printing technology. At the same time, do not forget that after the end of the patent for SLA technology (stereolithography), for example, a completely "home" Formlabs 1 printer appeared, which gives a very acceptable quality. Yes, of course, it can not be compared with the industrial one.
I'm talking about the fact that rather than home 3d printing, there is no future, but FDM technology.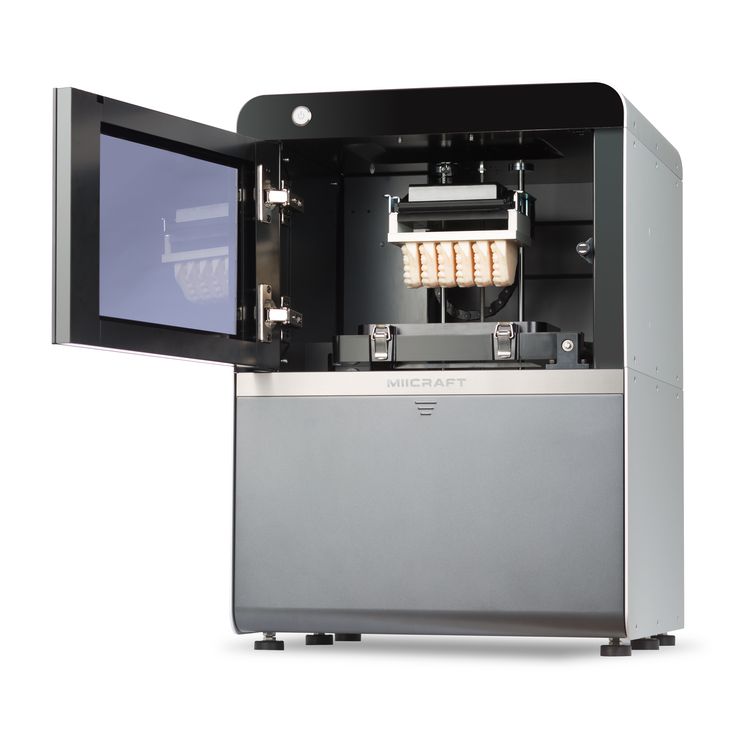 She will live herself. It is suitable for too narrow an application and the quality is very, very low.
I am sure that what we are doing now will create (and is already creating it abroad) a new market and new opportunities for consumers and designers, will speed up the solution of many problems and, of course, will become more accessible. Confidence is fully confirmed by the facts, the results of communication with colleagues from abroad and in Russia, and, of course, by the numbers, which are constantly growing.
Me: Konstantin, after talking with the CEO of the world's leading companies and having "visited the future a bit", what will the world expect in the coming years?
Konstantin: In the very near future, I can say with complete confidence, the following awaits us:
- the widespread integration of the "print on a 3d printer" button into all conceivable and unthinkable applications, programs, games, and so on. We will print both in 3d printing services and for enthusiasts on home 3d printers
- the end of patents for the main industrial 3d printing technologies (SLA (already), SLS, 3DP, DMLS) will lead to a more serious development of smaller and less expensive printers, respectively, the growth of both industrial technologies and quality will also skyrocket
- Google , actively introducing 3D scanners into their phones, will also contribute to the growth of the market, since many people will have the most important thing for the market - a model for printing.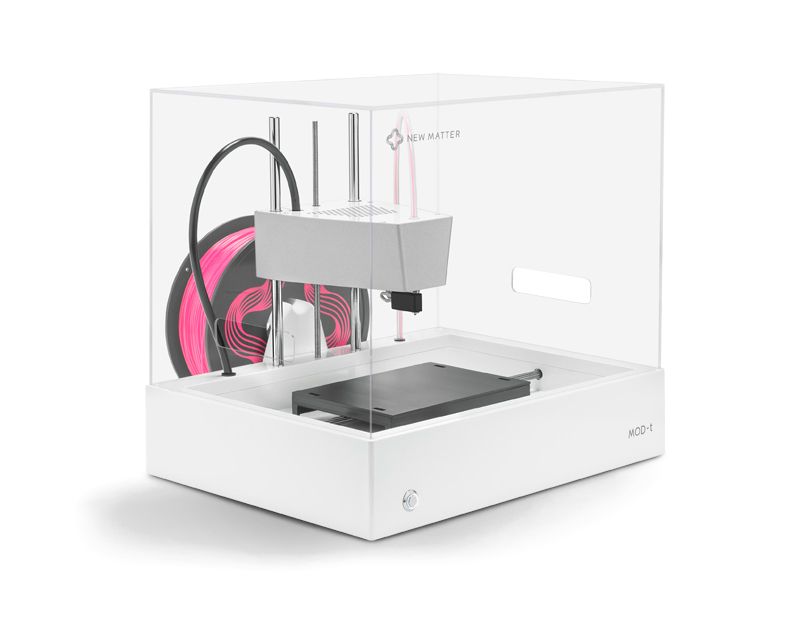 And to create it, you only need a phone number

- finally, the alliance of 3D Systems and Google in the Ara project will give a significant jump in the development of 3d printing speed and it is likely that we will finally see how an entire custom goods production line will finally be made using 3d printing. This is what is called mass customization
P.S.
Model Databases:
Thingiverse.com (free models, project by MakerBot, over 100,000 models downloaded, 21 million downloads)
Threeding.com (paid and free models, project from Bulgaria, plans to release an app for Apple iOS and Android, commission 8.5%)
3DPrintWise.com ()
CGtrader.com (paid models, received investment from Intel. 35,000 3d designers posted over 45,000 3d models)
If you want to participate in the API test for a 3D printing service, write to me magisterludi or Konstantin consst
the world's first hand and face transplant
Analytics and business
Implementation stories
Medicine
Experts recommend
: Kirill Romanov
Author: Kirill Romanov
Trends 2021: 1.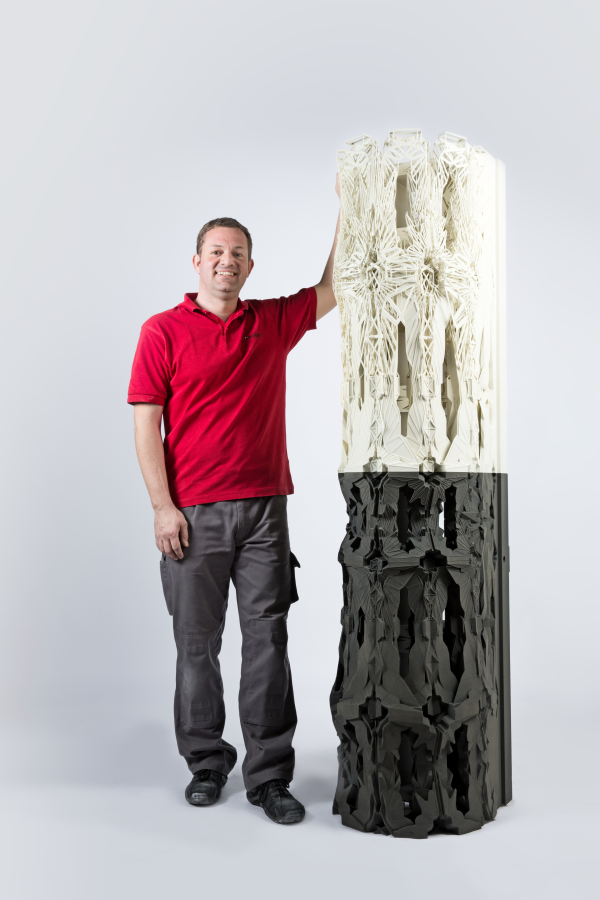 New opportunities for 3D printing in medicine | 2. Digital communications and remote interaction | 3. 3D printing combined with virtual and augmented reality | 4. The growing role of quality management systems | 5. Further introduction of 3D printers in the work of clinics | 6. Increasing the availability of 3D printers | How 3D technology helped bring about the world's first successful hand and face transplant
In 2020, due to the coronavirus pandemic, many industries around the world have been hit by a crisis never seen before. Most of them managed to endure this test, especially the healthcare sector, which had to face an incredible workload, as well as a shortage of materials, equipment, medicines and labor.
The COVID-19 pandemic has made it clear that fundamental changes are needed in the healthcare sector. At the same time, the crisis has shown that innovative technologies, in particular 3D printing, can solve the most important needs of the industry. Therefore, it is not surprising that the pace of adoption of 3D printing in medical institutions continues to grow.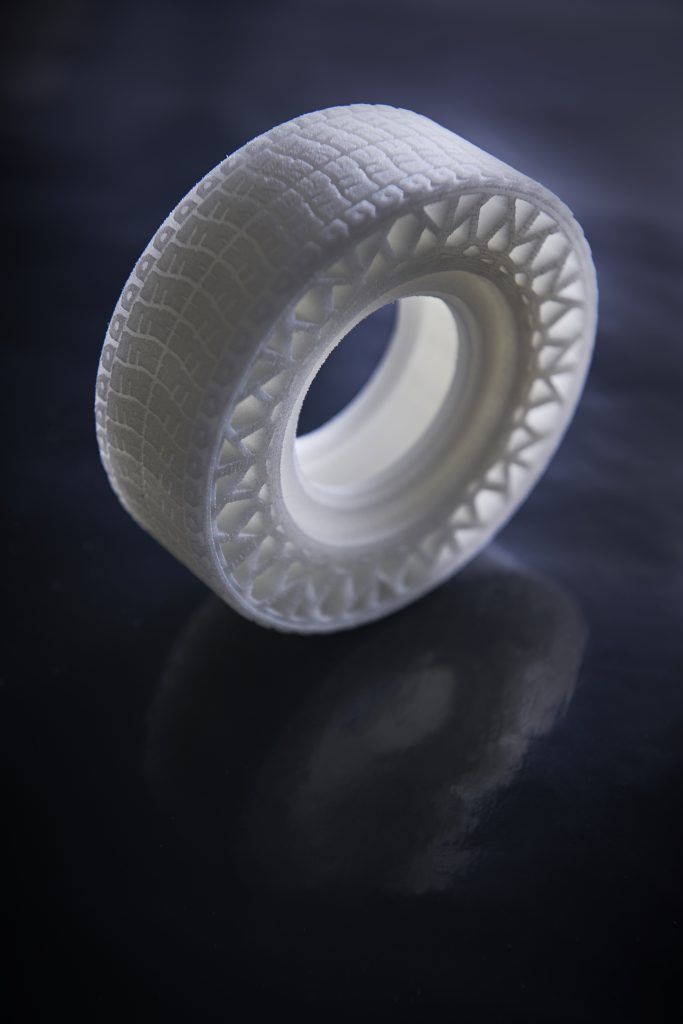 2020 has been a year of challenges. We hope that 2021 will allow us to look more confidently into the future and realize the full potential of innovative technologies in medicine. Let's take a look at this year's biggest hospital 3D printing trends, and then talk about a unique operation using Materialize 3D solutions.

---
iQB Technologies Experts Recommend Article: 3D Printing Industry Stands Up to Fight Coronavirus
---
1. New opportunities for 3D printing in medicine
In 2020, there was an acute shortage of essential medical supplies. The main reason is repeated disruptions in long supply chains during the pandemic. Thus, the advantages of 3D printing directly in medical institutions became apparent. With speed and versatility, 3D labs can quickly and easily adapt to new environments. If necessary, they can be used to print anything: from anatomical models for planning surgical operations to personal protective equipment.
Preoperative layout printed on a ProtoFab SLA600 DLC photopolymer 3D printer (iQB Technologies project)
In 2021, when supplies are still faltering, 3D printing is becoming a reliable and reliable assistant in the fight against this problem due to its availability.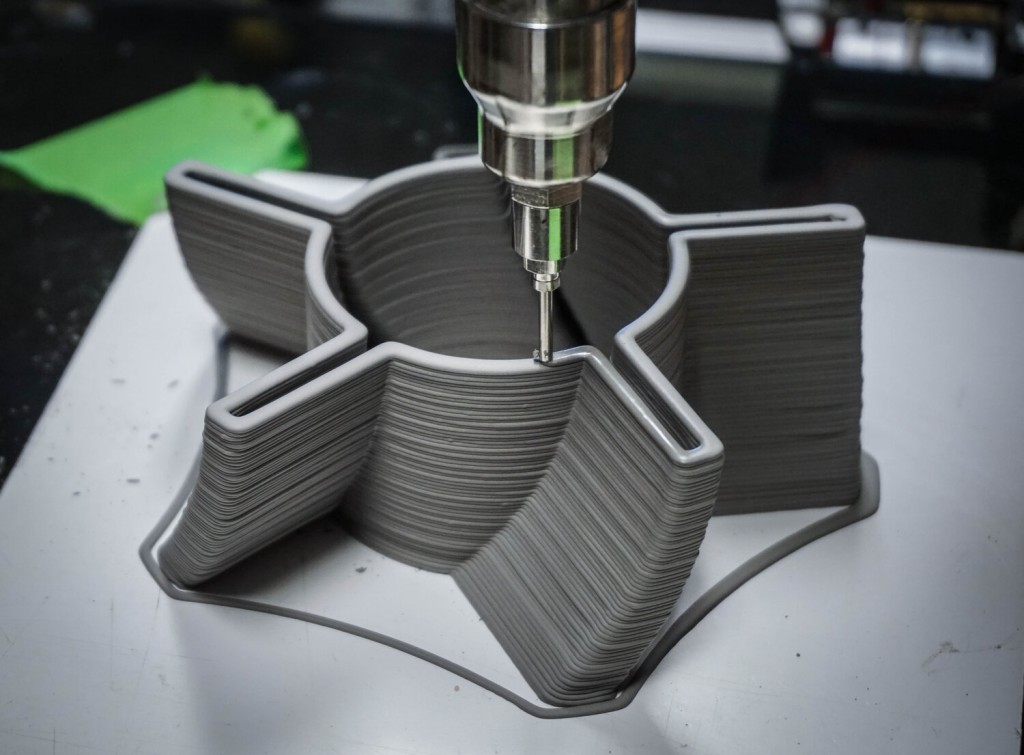 Necessity is always the impetus for change. It is the need for 3D printing that can expand the range of its application in healthcare.
2. Digital communications and remote interaction
Today, when remote work has become an integral part of our lives, the need for new ways of effective interaction has increased more than ever. In healthcare, the rapid development of digital technologies will increase the demand for telemedicine - the remote diagnosis of diseases and the treatment of patients. Digital technologies will become indispensable for the interaction between doctors, patients and 3D laboratories. Now it is much easier to overcome the barriers to their distribution.
With Materialize Mimics Viewer, an online platform for desktop and mobile devices, you can share 3D patient anatomical models, surgical planning diagrams, and medical device drawings. The platform greatly simplifies remote interaction and collaboration. This powerful, yet simple and user-friendly solution allows clinicians to review clinical case files and share opinions.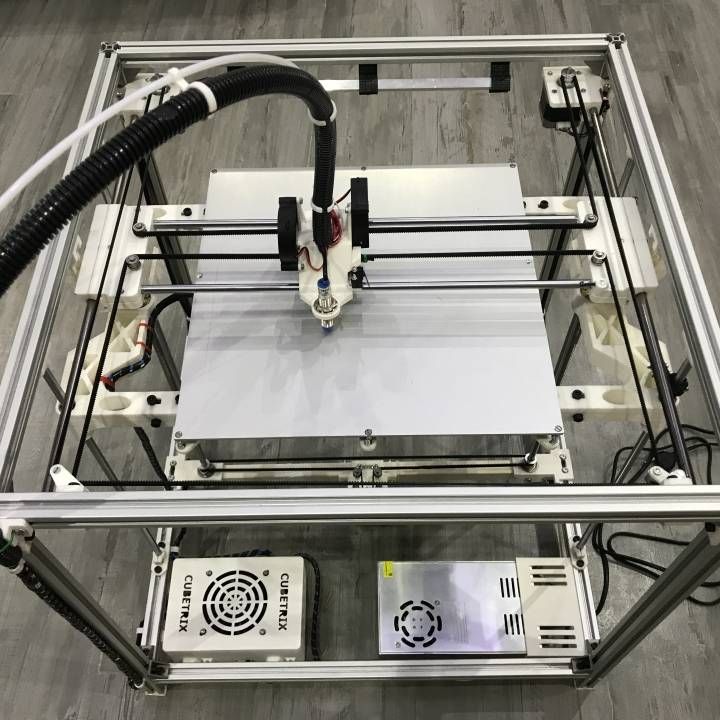 It is not required to be in the same office with other specialists.
Using the Mimics Viewer, physicians and other professionals can collaborate effectively to create 3D anatomical models, planning diagrams, and device drawings
---
Want to learn more about the possibilities of 3D printing in healthcare? Our experts will answer your questions and develop a project for the implementation of 3D solutions for a medical center, hospital, clinic or research institute.
Apply online
!
---
3. 3D printing combined with virtual and augmented reality
They were once used to create video games. Now modern imaging technologies, such as virtual and augmented reality, are becoming more and more indispensable in clinical practice, complementing the 3D printing process.
With the development of hardware and specialized software, their potential has increased significantly. In addition, these technologies have become much more accessible.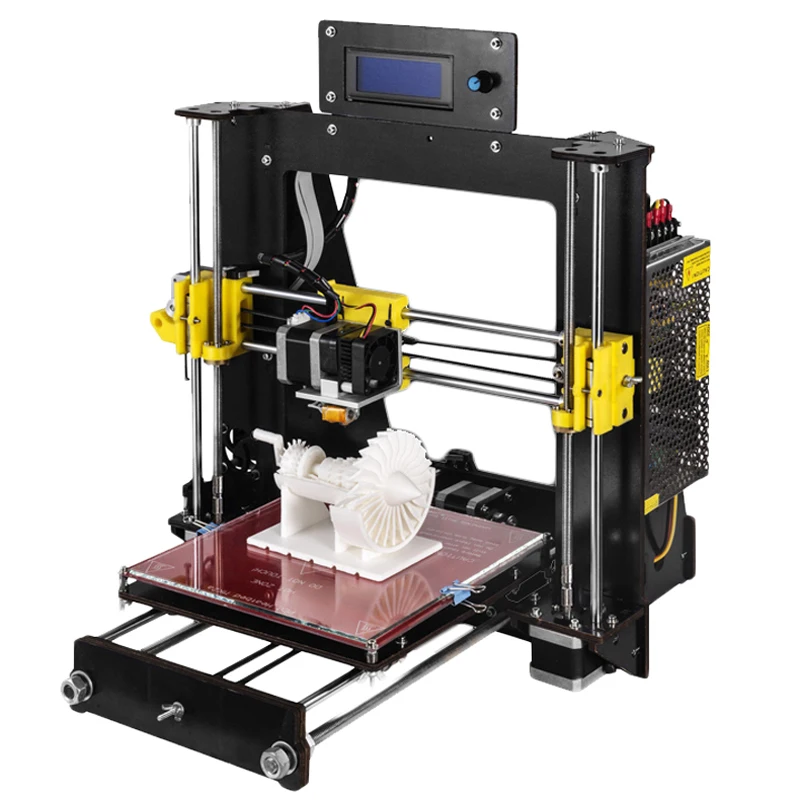 This will definitely not only increase the use of virtual technologies in teaching and visualization of clinical cases, but will also facilitate 3D device prototyping and perhaps even help surgeons perform operations.
With an immersive effect, advanced visual presentation technologies will bring communication and interaction of specialists to a new level. Materialize believes that augmenting 3D printing with VR is the easiest and most cost-effective solution for remote planning and collaboration.
Virtual model of the pelvic bone
4. The growing role of quality management systems
In the European Union, manufacturers of 3D printers for medical facilities will be able to operate under Article 5 of the Medical Devices Regulation under several conditions. According to these conditions, medical equipment produced using 3D printing can only be used by the legal entity that created it. In addition, healthcare organizations should be equipped with appropriate quality management systems.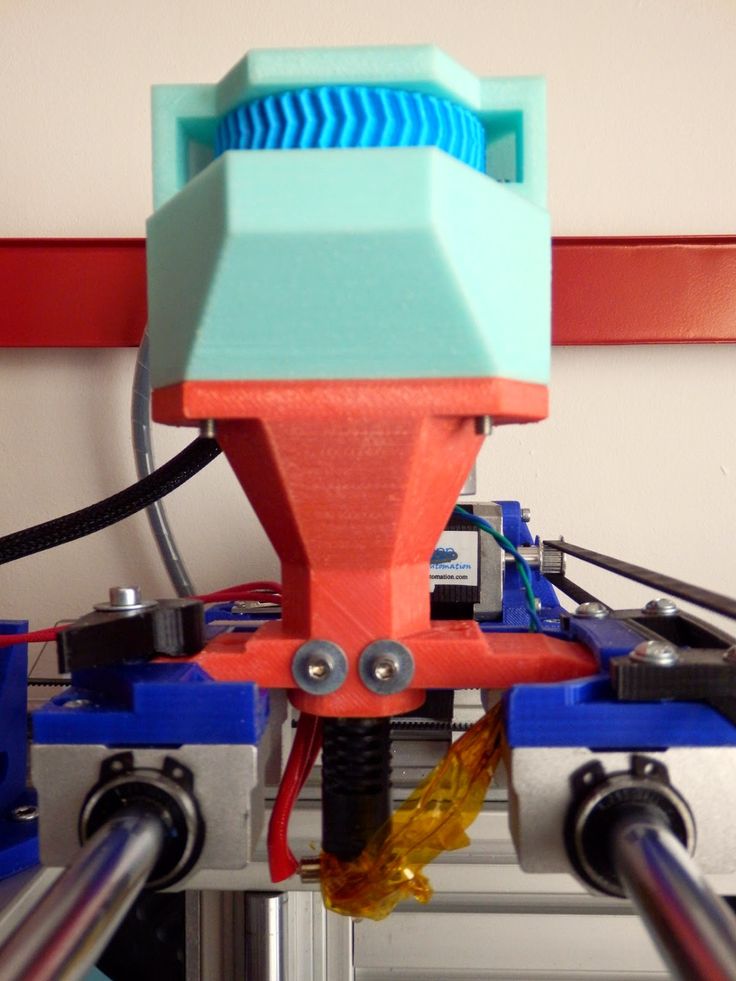 In the United States and a number of other countries, legislation regulating the use of 3D printing in medicine has not yet been sufficiently developed. However, as its popularity grows, the need for quality management systems is only growing.
Materialize strives for the highest quality in everything. As part of the worldwide support program for medical 3D printing, we rely on our rich 30-year experience in the development of quality management systems for medical equipment.
5. Further implementation of 3D printers in the work of clinics
The update to the DICOM standard (including encapsulated STL and OBJ files) has increased the prospects for integrating 3D printing and planning into the work of healthcare organizations. Files for 3D printing can now be easily archived and retrieved from Image Transfer and Archiving Systems (PACS). This simplifies the data tracking process as 3D image files are now linked to electronic health records.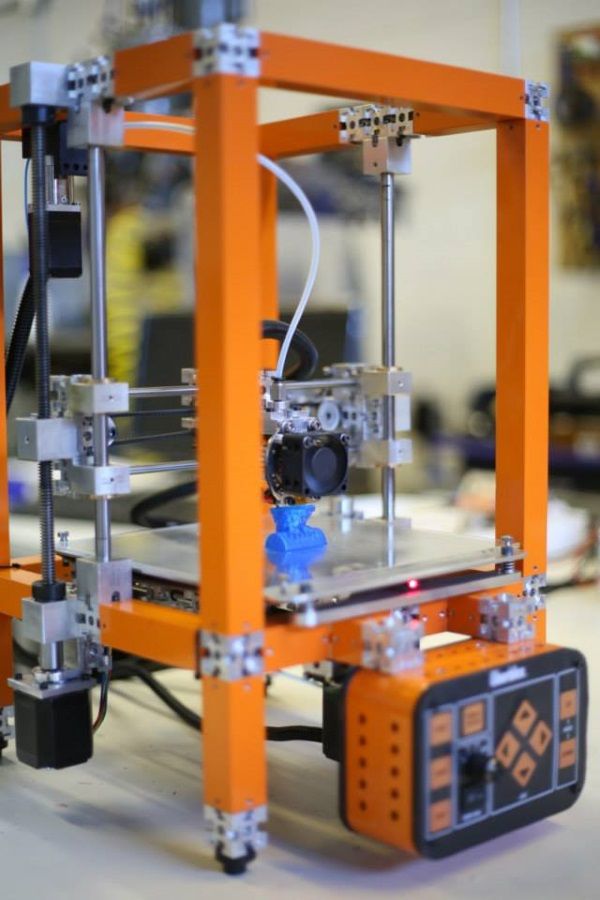 DICOM-encapsulated STL files are supported by version 23 of the Mimics Innovation Suite (MIS) anatomical design software, and new OBJ files are supported by MIS version 24, which will be released in May 2021.
6. Increasing the availability of 3D printers
3D printing technologies are constantly improving. Manufacturers of 3D printers strive not only to improve the quality of their products, but also to make their cost optimal. As a result, high-quality additive systems for medicine are becoming more affordable.
Increasing the availability of additive technologies will give impetus to the introduction of 3D printing directly in clinics and open up new opportunities for its application in healthcare.
We would like to illustrate what has been said with a story about an unparalleled operation, which has largely become possible thanks to the achievements of the 3D industry and the experience of not only doctors, but also engineers in additive technologies and 3D modeling.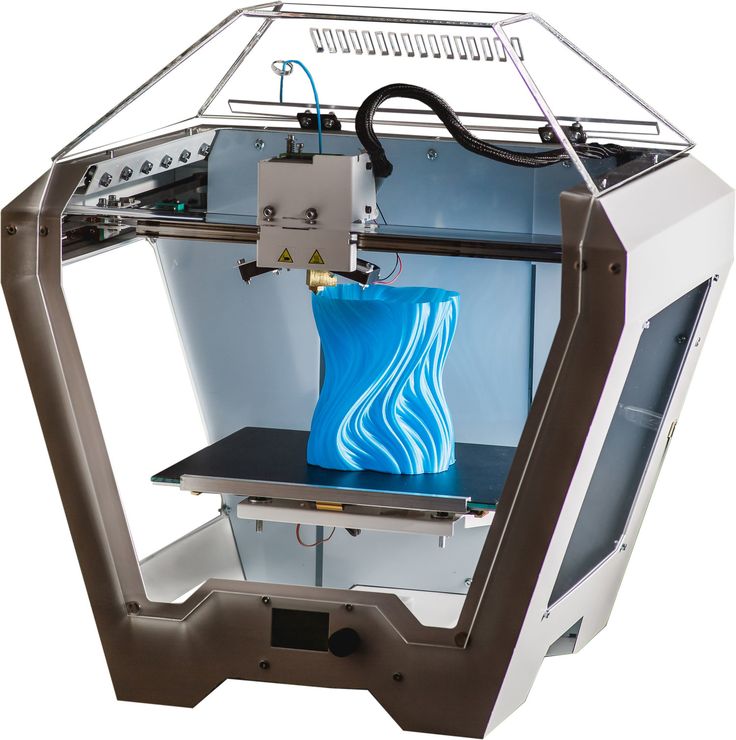 Image-based planning and 3D printing have revolutionized personalized patient care. This technology provides surgeons with detailed information and allows them to be much better prepared for surgery.
Materialize's developments played a decisive role in the world's first double hand and face transplant, which was successfully performed at Langone Health in New York in February of this year. Materialize's innovative 3D planning and printing tools provide the speed and precision needed for this unique procedure. Surgeons are increasingly using them in their work and for less complex operations, as they help improve treatment outcomes.
A 22-year-old patient was involved in a car accident, as a result of which he received severe burns to his face and hands. Significant soft tissue damage prevented him from leading a normal life. For 14 months, Materialize medical engineers and NYU Langone surgeons rehearsed the operation in the lab to develop a precise plan of action.
The team included Dr. Eduardo D. Rodriguez, Helen L. Kimmel Professor of Reconstructive Plastic Surgery, and Hansjörg Wyss, Head of Plastic Surgery at NYU Langone. Once a suitable donor was found, they only had 24 hours to give the patient a chance at a new life.
---
iQB Technologies experts recommend article: How 3D modeling helps to explore the retina at the nanoscale
---
For 14 months, Materialize medical engineers and NYU Langone surgeons rehearsed the operation in the laboratory to develop a precise plan of action
Patient Joe DiMeo before and after surgery / Photo © NYU Langone
In the months leading up to the operation, Materialize engineers coordinated the development of the action plan and created a 3D screen model based on the CT scan data. This allowed surgeons and engineers to virtually plan the operation and visualize various options in three dimensions, as well as recreate the full anatomical structure of the bone and determine the required level of surgical intervention.
In addition, the design allowed surgeons to virtually select and place implants to determine their optimal placement. Once the action plan was finalized, Materialize engineers printed customized surgical guides, anatomy models, and graft instruments.
During this historic operation, Dr. Rodriguez and his team of sixteen used 3D cutting and drilling templates printed by Materialize. A fully controlled system for moving and placing bone fragments was tailored specifically to the patient's anatomy and helped to use medical instruments with high precision, reducing the overall time of the operation. Materialize engineers also designed and 3D printed sterilizable nerve and blood vessel identification tags, implant transport models and a splint for optimal implant placement during soft tissue reconstruction.
Materialize engineers coordinated the development of the operation plan and created a 3D screen model based on computed tomography data
Preoperative planning allowed surgeons to virtually select and place implants to determine their optimal placement.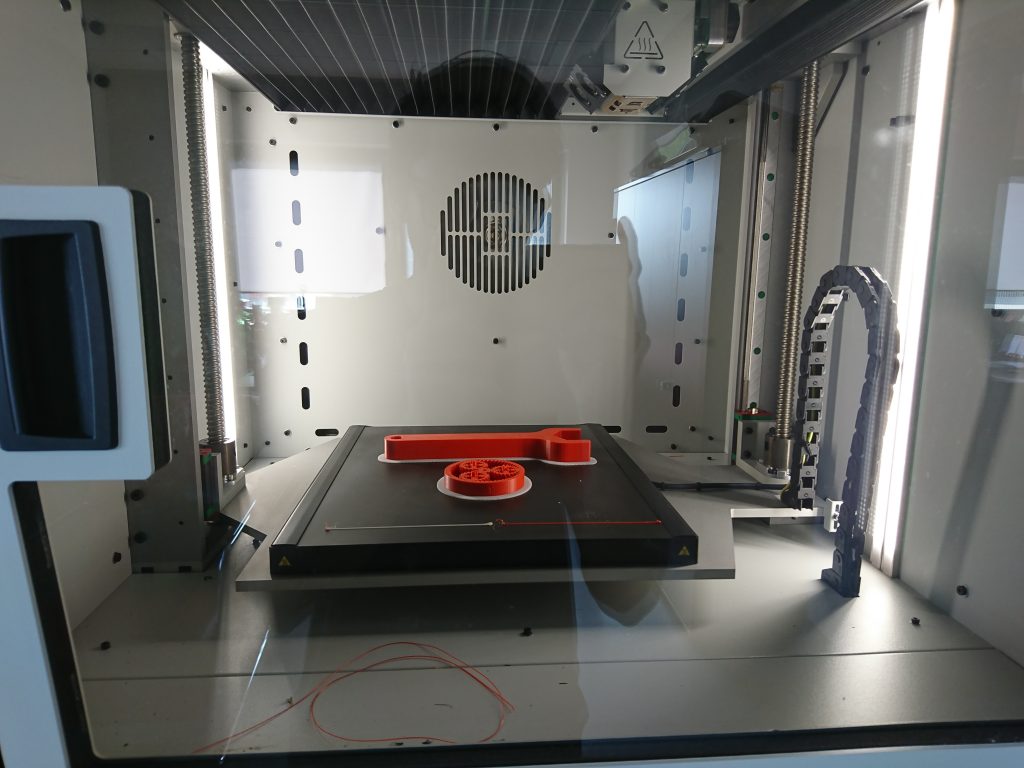 Taking into account the anatomy of the patient, a fully controlled system for moving and placing bone fragments was selected, which helped to use medical instruments with high accuracy, reducing the overall time of the operation.
"Such complex tissue grafting operations bring together a large team of specialists and pose new and unique challenges," says Dr. Rodriguez. "They require careful planning, and everything must be done in a short time and with high efficiency and accuracy. Virtual 3D planning and the creation of individual 3D tools for patients allow us to gain additional information at the planning stage and increase speed and accuracy directly during the strictly time-limited operation."
Brian Crutchfield, Vice President and General Manager of North America, said, "Image-based planning and 3D printing have revolutionized the personalized patient experience. This technology provides surgeons with detailed information and allows them to be much better prepared for surgery.