3D printing in healthcare industry
3 Ways 3D Printing Is Revolutionizing Health Care
3D printing is rapidly approaching a critical juncture in health care. The technology has shown success in improving surgical techniques through the development of organ models, bone and joint implants and precision instruments. Research is also underway to use the technology to manufacture medications, skin tissue and organs.
The number of hospitals with in-house 3D printing facilities also is growing. In 2019, 113 hospitals had centralized 3D facilities for point-of-care manufacturing, compared with just three in 2010, according to a Statista report. Meanwhile, the FDA has approved hundreds of medical products made with 3D technology, according to Pew Trust. The 3D printing health care market increased dramatically during the COVID-19 pandemic, when some hospitals relied on the technology for rapid rollout of personal protective equipment and medical devices.
These developments, along with the fact that medical device manufacturers are making ever greater use of 3D printing to drive down costs and more consistently meet supply demands have more provider organizations taking a closer look at the technology.
And while questions remain about just how commonplace 3D printing will become in health care, reimbursement policies regarding these products and more, here are some of the top ways hospitals and health systems are benefiting from existing technology and how 3D printing might transform clinical care in the future.
How 3D Printing Is Impacting Clinical Care
3D printing creates a three-dimensional solid object from a digital model. The 3D printer creates the object by reading a digital blueprint and reproducing it layer by layer with filament and ultraviolet light.
One of the chief benefits of 3D printing is that it doesn't require the cumbersome and costly equipment needed in traditional manufacturing, which greatly accelerates the speed of producing products. For example, 3D technology has reduced the production of hearing aids from more than one week to one day.
1 | Implants and Prosthetics
Dental implants were one of the first medically approved uses of 3D technology.
Since then, the FDA has approved 3D technology to develop other complex implants. A 2021 study in the Journal of the American Academy of Orthopaedic Surgeons concluded that 3D printing has "significantly impacted bone and cartilage restoration and has the potential to completely transform how we treat patients with debilitating musculoskeletal injuries."
Others note that 3D technology can improve how prosthetics fit and function. The technology has become accessible and affordable and some are using it to create their own limbs. e-NABLE, a global community of volunteers, has created more than 8,000 prosthetic hands and arms for people worldwide.
2 | Anatomical Models
3D printers can produce highly accurate and detailed anatomical models, assisting surgeons in preparing for complex procedures, improving outcomes and reducing costs. For example, in 2022, researchers at Florida Atlantic University and the University of Virginia designed a robotic model of the human spine to help surgeons predict how interventions would perform before surgery.
Results of a study on the replica showed that the system can determine the candidacy of disc implants in five distinct postures with 100% accuracy.
A 2020 study in Academic Radiology reported that using 3D anatomic models as surgical guides reduced surgical time by a mean of 62 minutes, resulting in a cost savings of $3,720 per case. Another 2021 study concluded that lengthy surgeries were reduced between 1.5 to 2.5 hours when 3D-generated anatomical models were used as guides.
3 | Medical Equipment
Fabrication of customized medical devices — including forceps, clamps, hemostats and retractors — are among the most common medical uses for 3D printing. A key benefit is that precise design modifications can be made rapidly based on surgeon feedback.
The technology is playing an instrumental role in the increased need for the rapid deployment of medical equipment, helping to mitigate supply chain challenges. A team from Oregon Health & Science University responded to the recent global shortage of ventilators by developing a low-cost version that can be produced using 3D-printing technology.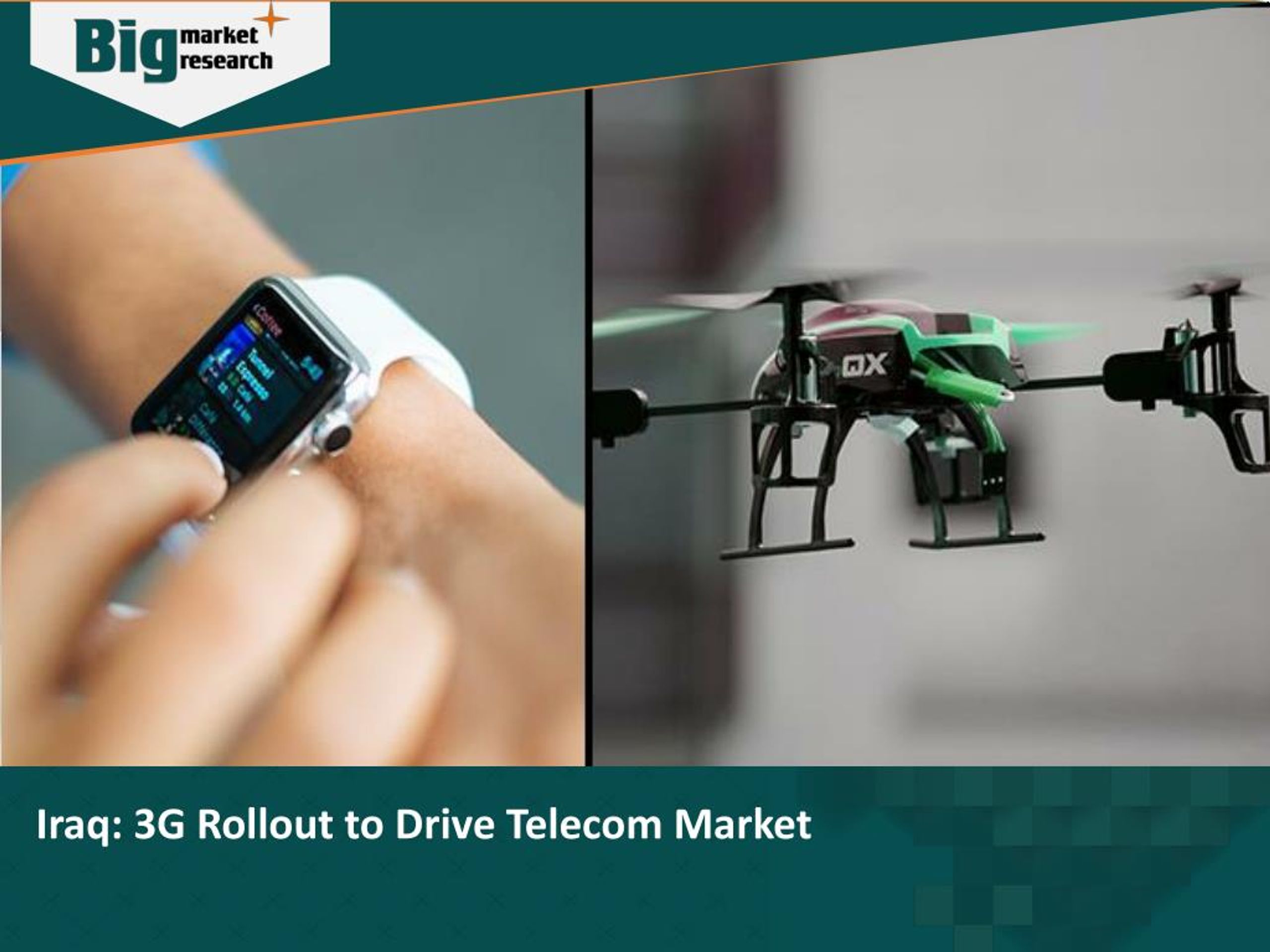 The ventilators can be replicated for less than $10 worth of material.
The Future of 3D Printing
In 2019, bioengineers at the University of Washington School of Medicine and the UW College of Engineering developed a breakthrough 3D technique for bioprinting tissues, as reported by ScienceAdvances. This success, along with 3D techniques created by the University of California Berkeley and other institutions, show promise in producing on-demand living body tissue, blood vessels, bones and organs.
Although 3D printing presents significant opportunities for clinical innovation, many institutions are challenged by reimbursement and safety issues related to integrating the rapidly evolving technology into the highly regulated field. Among the issues that still need to be resolved are:
What will reimbursement models be for 3D printing services and products?
Do the benefits of establishing in-house 3D manufacturing facilities outweigh startup costs?
How will FDA regulatory scrutiny pivot to meet the demand for 3D products?
What products fall outside of FDA oversight and what potential risks might they present for patient safety?
3D printing in healthcare - the future of healthcare is here
3D printing in healthcare - the future of healthcare is here
The medical industry is known to be most advanced in the way in which new treatments and methods have been developed.
Not to mention the technologies that drive all of this forward. There has been no shortage of miracles and that continues to happen. Now 3D printing in healthcare is coming as well.
One of the ways in which the medical industry has been improved and enhanced is through the use of 3D printers. 3D printing in healthcare makes it possible for medical professionals to provide patients with a new form of treatment in a number of ways. 3D printing is used for the development of new surgical cutting and drill guides, prosthetics as well as the creation of patient-specific replicas of bones, organs, and blood vessels.
Recent advances of 3D printing in healthcare have led to lighter, stronger and safer products, reduced lead times and lower costs. Custom parts can be tailored to each individual. This improves the understanding of patients by medical professionals and improves patient comfort level by allowing interaction with products that are designed especially for their anatomy.
Requirements of 3D printing in healthcare
Customization
Due to the individualized nature of healthcare, 3D printing is a perfect solution for this industry.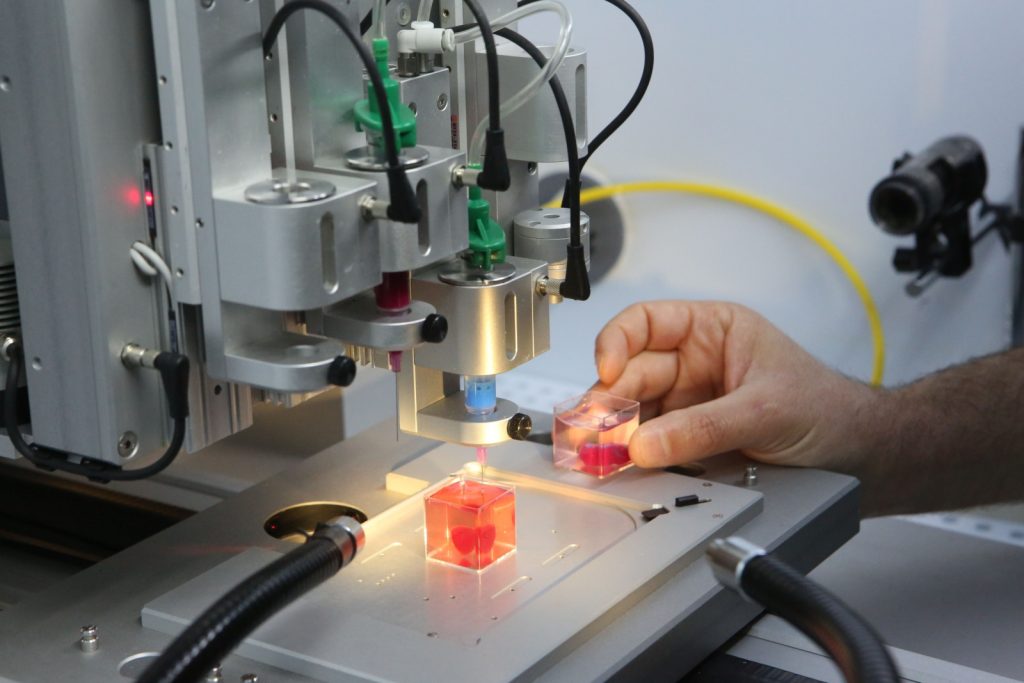 As opposed to fabricate a large number of identical parts, 3D printing empowers the creation of prosthetic and orthotic devices custom fitted to a patient's particular anatomy. Thereby enhancing their adequacy.
Leadtime
To proces to make new tools can be long and costly. Even when it's created in-house or outsourced. Within critical situations, the long lead time can literally be live threathning. 3D printing in healthcare provides designers and engineers the tools to rapidly make and iterate designs.
Next to faster prototyping, the communication can be more effectively when using realistic prototypes. An essential part of the success of any medical device is the feedback from doctors and patients. Combined with the speed these design improvements can be implemented. The 3D printer is so accurate that the custom parts can be designed and sent to print in very little time. Within a matter of hours it is possible to iterate the design of a medical tool based on direct feedback from the surgeon.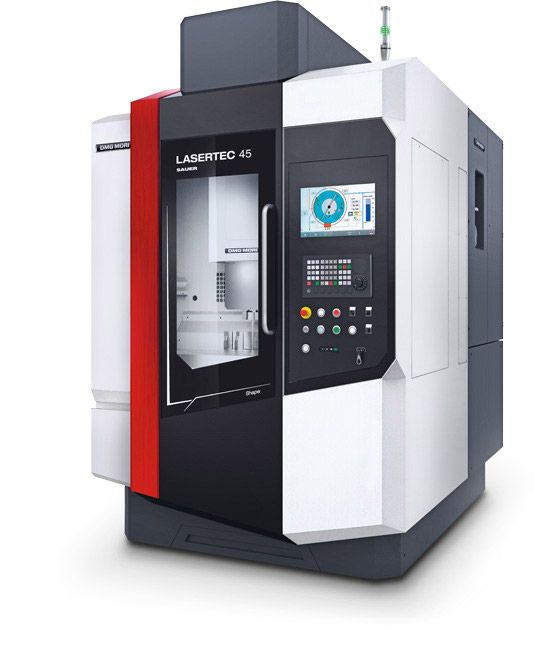 Who will use it and print a new model for assessment in no time at all.
The fast feedback loop accelerates design development. Manufacturers can also use early 3D printed parts to support clinical trials or early commercialization while the final design is still being optimized. The time to print parts is often much faster when compared to traditional manufacturing methods, but there is still significant time required for the conversion of scan data to produce a printable file. So for more urgent trauma cases it is not an ideal solution.
Costs
Creating custom parts and devices requires a significant amount of detail. When the process is completed manually, there is a risk of human error and this could set projects back in terms of cost and time. However, 3D printing has enabled doctors to make several iterations before it is printed, helping them to identify any potential errors, ensuring that the final product is perfect.
In addition to the capacity to make custom, complex parts, 3D printing in healthcare is most appropriate for low volume production meaning costs will drop while effectiveness increases.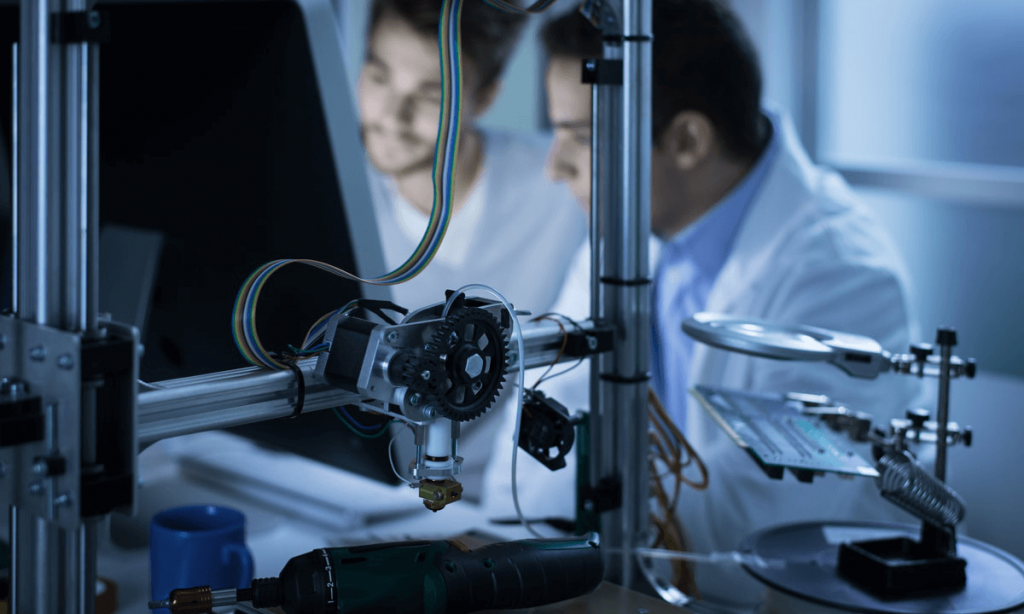 Costly tooling or machining processes are no longer needed. Also waste is reduced which further reduces the costs.
Sterilizable
Due to the application of some parts used in the medical industry, sterilizable is an important material property. 3D printing knows a lot of materials that are strong, lightweight and sterilizable with PEEK and Ultem being the most appropriate.
Complexity
Where before, conventional manufacturing may have struggled to create complex, organic shapes, the designs that 3D printers are now able to produce are potentially limitless. New composites and hybrid plastics make it possible to create bodyparts that have improved strength and are lightweight. Through selecting the correct materials and combining them with designs that are completely accurate and precise, the patients benefit from an enhanced quality, comfort and freedom.
✓ Custom prints for every patient
✓ Good sterilizable
✓ Endless complexity
---
3D prints in health care
Common applications of 3D printing in healthcare
Learning and anatomical replicas
While the focus has been on 3D printing implants and medical devices used by patients, one of the largest areas of application is the fabrication of anatomical replicas.
Doctors are currently utilizing models produced by 3D printing from patient scan data to enhance the diagnosis of illnesses, clarify treatment decisions, plan, and, in some cases, even practice chosen surgical interventions in advance of the actual treatments.
The models enable doctors to understand patient anatomy that is difficult to visualize, especially when using minimally invasive techniques. Models also assist in precisely sizing medical devices. Doctors can also utilize the models to explain an upcoming medical procedure to patients and their families and to communicate the surgical steps to their colleagues.
To help reduce cost, some facilities have developed procedures where surgeons practice and plan operations on cheap mannequins that are transplanted with patient-specific 3D printed models. Surgeons can now obtain an even better understanding of precisely how a procedure needs to be performed right down to the touch and feel of the distinctive parts of a patient's anatomy.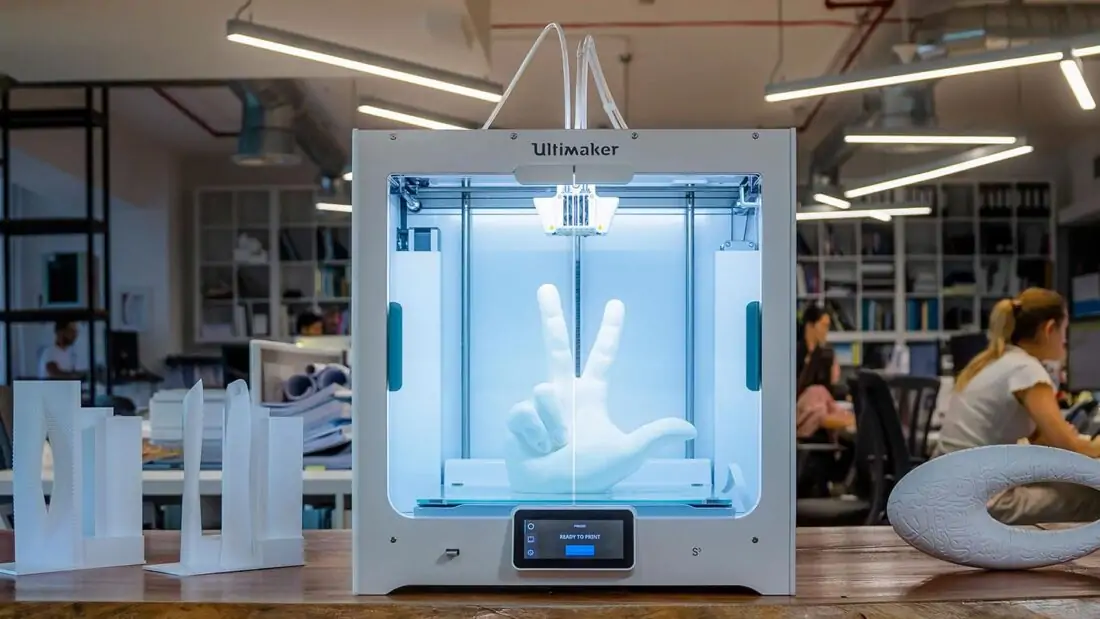 FDM printers are perfect for geometrically basic surgical models that don't require a high level of detail or include intricate features.
Surgical tools
Doctors use tools to assist in surgery. These were conventionally made of titanium or aluminum. With 3D printing in healthcare, doctors can create tools that accurately follow a patient's unique anatomy. 3D printed tools are used to make the placement of restorative treatments (screws, plates and implants) more precise, resulting in better postoperative results. The FDM 3D printing technology is ideal for iterative, low-cost prototyping to optimize the design of a tool.
Prosthetics
In the United States close to 200.000 amputations are performed each year. Replacement or alterations can be time consuming and expensive. Because prosthetics are such personal items, each one has to be custom-made or fit to the needs of the wearer. 3D printing changed all this and is now regularly being used to produce patient specific components of prosthetics that match perfectly with the user's anatomy.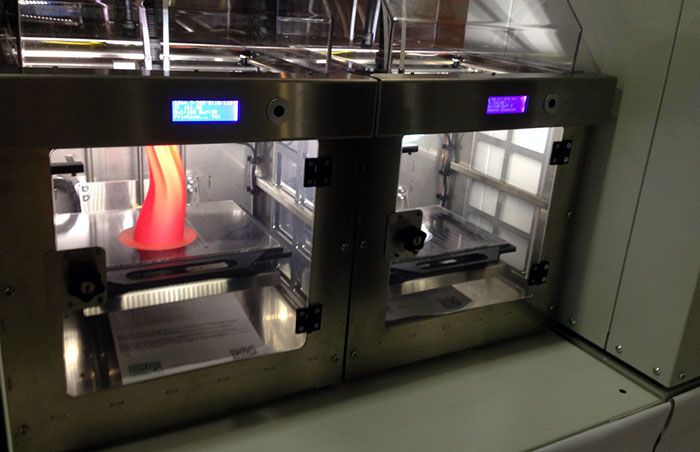 3D printing in healthcare cases
Copyright 2020 Terms of agreement Privacy statement
Using 3D printing in healthcare to empower the industry in 2022
Technologies such as 3D printing and the use of microfluids are "starting to show the positive results that personalized medicine has long promised," says Savi Bawei, director of strategy and development at HP. Many hospital labs are using 3D printing to create surgical models and manuals. , and many companies are using this technology to make personalized prostheses and orthoses, splints and other assistive devices.3D printing helps doctors better control the process of patients' rehabilitation, and patients better understand what is happening in their body.
"Demand is already very high - the market for personalized medical devices, including custom orthotics and prostheses, is estimated at about $10 billion, and the need for them is growing exponentially," writes Bawea. assistive devices, and by 2030 it is expected that more than two billion people worldwide will need at least one such device.
In its annual Additive Technology Market Outlook, Shapeways shared a similar sentiment on the positive impact 3D printing is having on the development of personalized healthcare and patient-centric care.
"The ability to create new products, digitally account for replacement parts, and even bring obsolete parts back to life, all find their way into the automotive, rail and aerospace industries," writes Shapeways. "However, for the medical industry, 3D printing has a unique value because it offers incredible opportunities to improve the quality of life and save lives, as has been proven in a variety of personal medical devices, prostheses and robotic arms."
Citing data that the 3D printing market will reach $5.1 billion by 2026, Shapeways writes that expected growth will continue through 3D printed products such as surgical aids and instruments, medical models, prostheses, custom implants.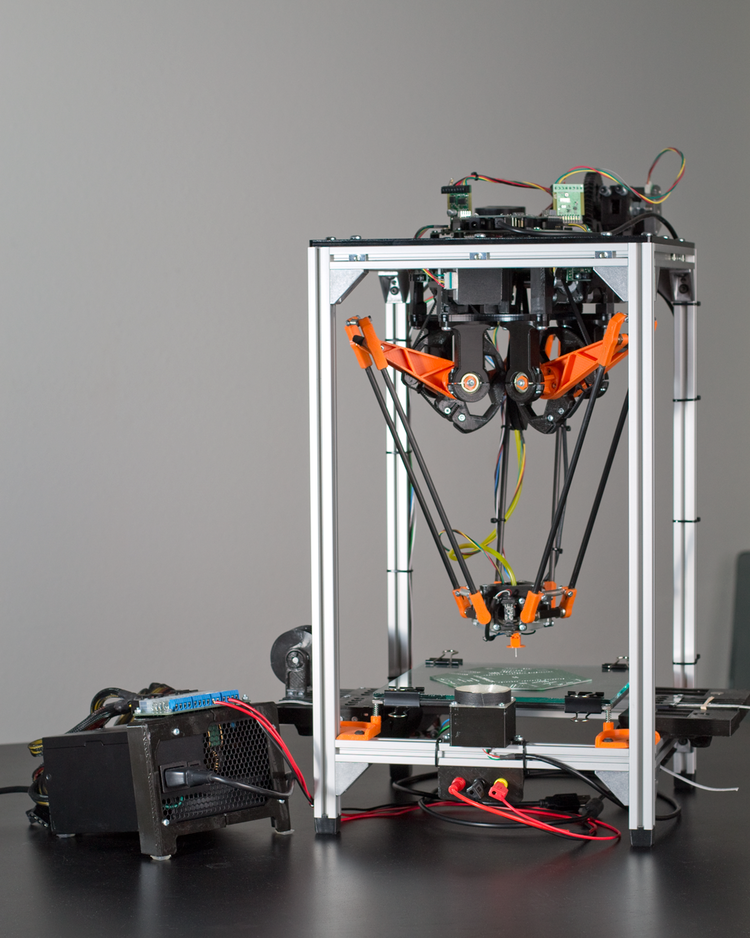 and other devices.
As noted by SmarTech Analysis in 2021, 3D printing is showing "true signs of reshaping the healthcare industry", with the potential for "large-scale innovation in the medical field through the introduction of 3D printing." The technology offers greater automation, personalization and digitization, which contributes to quality improvement treating patients and lowering costs for OEMs.With this in mind, 3DPrint.com asked some experts in our industry for their thoughts on what 3D printing is in store for in healthcare this year.It should come as no surprise that personalization has been at the forefront of list
"3D printing will continue to empower the healthcare industry and professionals, unlocking the potential to deliver the best possible patient care. The future is 3D printing at the point of care with innovative solutions that are closer to patients," Mohsen Seifi, MD, told us. Philosophy, Director of Global Additive Manufacturing Programs, ASTM International - With the continuous development of the 3D printing industry, the healthcare industry will witness true "personalization" that will change people's lives through bioprinting, regenerative medicine and more.
Standards and regulation are key goals, we There is a lot of work to be done on this."
ASTM International works to educate professionals in the industry and has defined and established thousands of standards that are in effect around the world and improve the lives of millions of people. In 2020, the organization partnered with America Makes to create a 3D printing data policy guide that can be used by stakeholders and additive technology experts who want to help grow the data ecosystem and contribute to standardization. In a recent roundtable, Materialize delved into the "growing relevance of knowledge in 3D printing" and touched on its importance in the medical field.
"For medical applications of AT, we need to distinguish between two types of data. On the one hand, smarter parameters allow medical companies to improve the process of manufacturing personalized and more complex medical devices," explains Peter Slagmolen, Medical Innovation Manager at Materialize, "On the other hand "There is also 'patient data.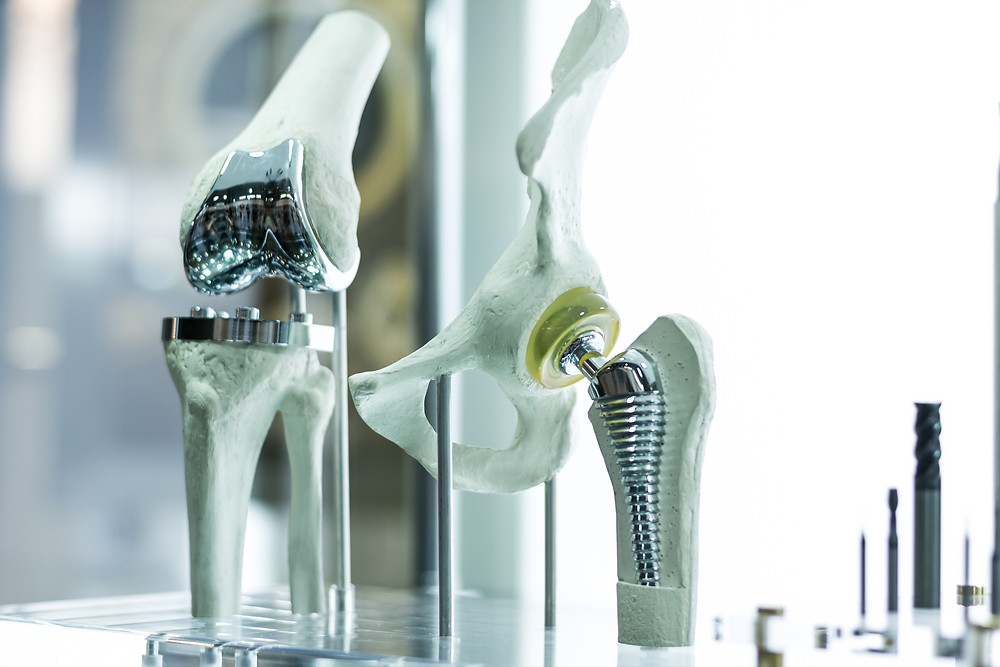 ' Incorporating this personalized data into the planning and production process allows us to improve patient care, but it comes with additional privacy and security concerns."
Of course, as Materialize's CTO Bart Van der Schuren explained, "Manufacturers can share data privately by making it anonymous, which allows them to "empower others and drive innovation in the industry without exposing their competitive advantage."
Materialize booth at RAPID 2021.
The data obtained will allow manufacturers to improve processes and designs, which will not only save money (health care is a business too), but also help improve patient outcomes.

"Most manufacturers not only claim ownership of designs and processes, but also express a desire to control them. They may choose to share some of this data to empower others, but manufacturers should retain ownership and control. This will enable them to create smarter manufacturing processes that will keep them ahead of the competition," said Peter Leyes, Executive Chairman of the Board of Directors of Materialize.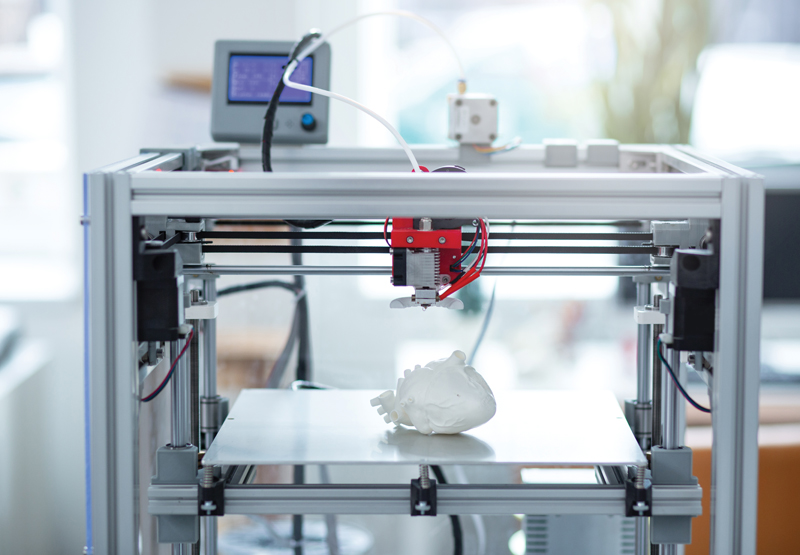 When it comes to medical applications of 3D printing, Materialize says that hospitals and medical device manufacturers "clearly" own process data for quality assurance purposes, although it's not clear who officially owns patient data. Regardless of ownership, access to patient data is necessary to provide "the best possible care."
Both types of data are essential for personalized printed healthcare, which Desktop Health President and CEO Michael Jafar told 3DPrint.com "will change many aspects of medicine, from cost savings to time savings - there's not a single area that isn't impacted positively." 3D printing".
"Today, when a patient needs to have a customized stent or graft made, they will have to spend several days in the hospital while the product is being made for them. As a result, the patient will have to pay several thousand just for the hospital stay," Jafar continues. "Now, thanks to 3D By printing, a doctor can digitally create the desired stent or graft and produce a custom-made product in just a few hours, significantly reducing the cost of a patient's hospitalization.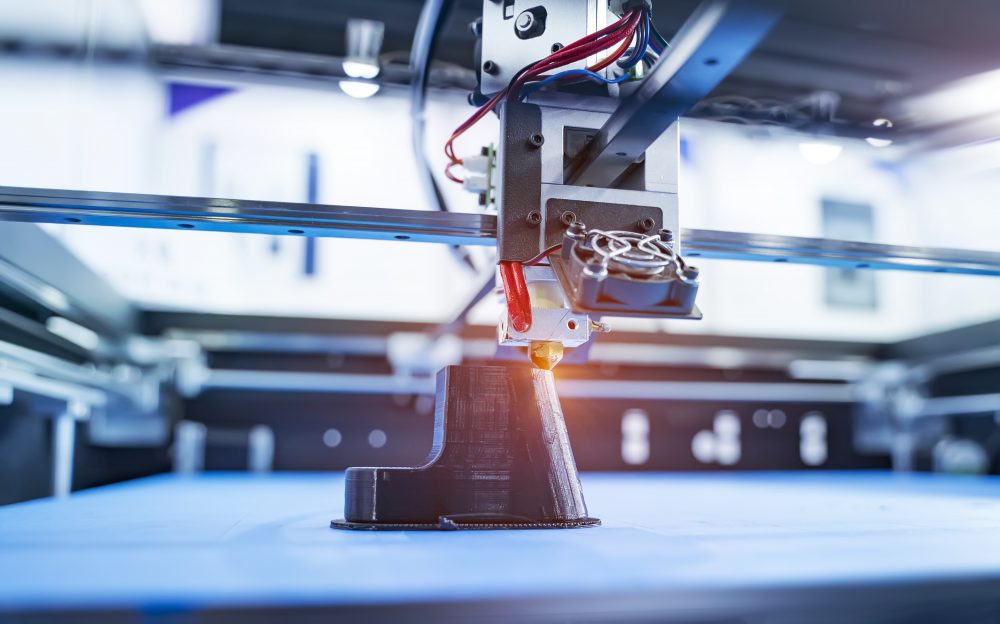 " The personalization of 3D printing in healthcare is enabling better fit, fewer failed attempts, faster speeds, and lower costs."
PhonoGraft: biomimetic graft capable of providing high quality and durable eardrum reconstruction
Last year, Desktop Metal opened a medical 3D printing division that specializes in the production of healthcare-related products such as custom implants, dentures, and an innovative technology platform for 3D printing of eardrum grafts.
"Additive manufacturing will be the only solution for manufacturing products in the future, including healthcare. It's not 10 years, it's not even five years. The future is in the next two years," says Jafar. "Companies will have to look for greener ways to produce their products. This is an incredible and amazing time to be a part of these industry changes that will have such a profound impact on the global footprint and our ecosystem.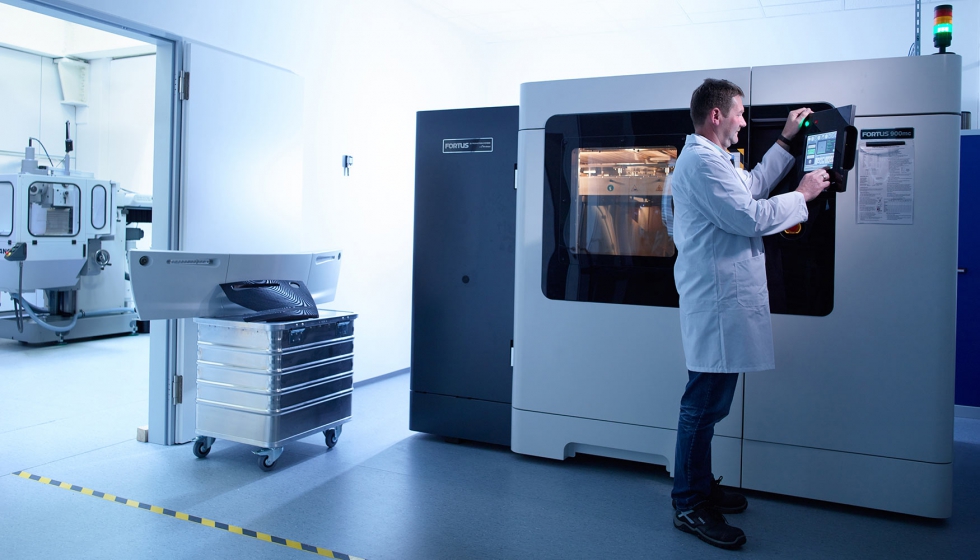 3D printing is putting healthcare on the cusp of a revolution, pushing the boundaries and creating opportunities for applications that can minimize inventory, reduce minimize supply chain issues, improve patient care and reduce hospital stays.When 3D printing becomes mainstream, you will have the right printed product to your exact specifications in 30-60 minutes instead of weeks."
From what co-founder, chairman and CEO Avi Reichental told us, Nexa3D is in complete agreement.
"Localized manufacturing will continue to flourish in the healthcare sector. The ongoing pandemics around the world have led to increased interest in telemedicine," Reichenthal told 3DPrint.com.
He mentioned a collaborative project that Nexa3D was involved with last year to 3D print a plug-in stethoscope for use in telemedicine.
The WeMed SKOP is the world's first connected stethoscope printed on the Nexa3D 3D printer.
"In collaboration with our partners Third, Hava and Henkel, together with the French telemedicine company WeMed, we printed the SKOP stethoscope, which people can use at home to interact directly with healthcare professionals.
Products such as SKOP, which can be printed on a production scale, making healthcare more accessible and affordable to more people," he continued. "Of course, pandemic response measures such as PPE remain an important priority. This allows more and more people in healthcare to understand how work with new technologies.
During RAPID 2021, Reichental predicted that the future of Nexa3D in healthcare and dentistry is very promising, since these two directions are "really open verticals for AT in general and Nexa3D in particular." He believes that "the digitalization of the surgical planning process" and "the implementation of surgical guidelines for each patient" will only grow as surgeons continue to use 3D printed implants and medical models for training, testing medical equipment and in surgery.
Another company that believes that the adoption of 3D printing in healthcare will only grow is 3D Systems.
3D Printed VSP® hybrid surgical guides from 3D Systems for CMF applications.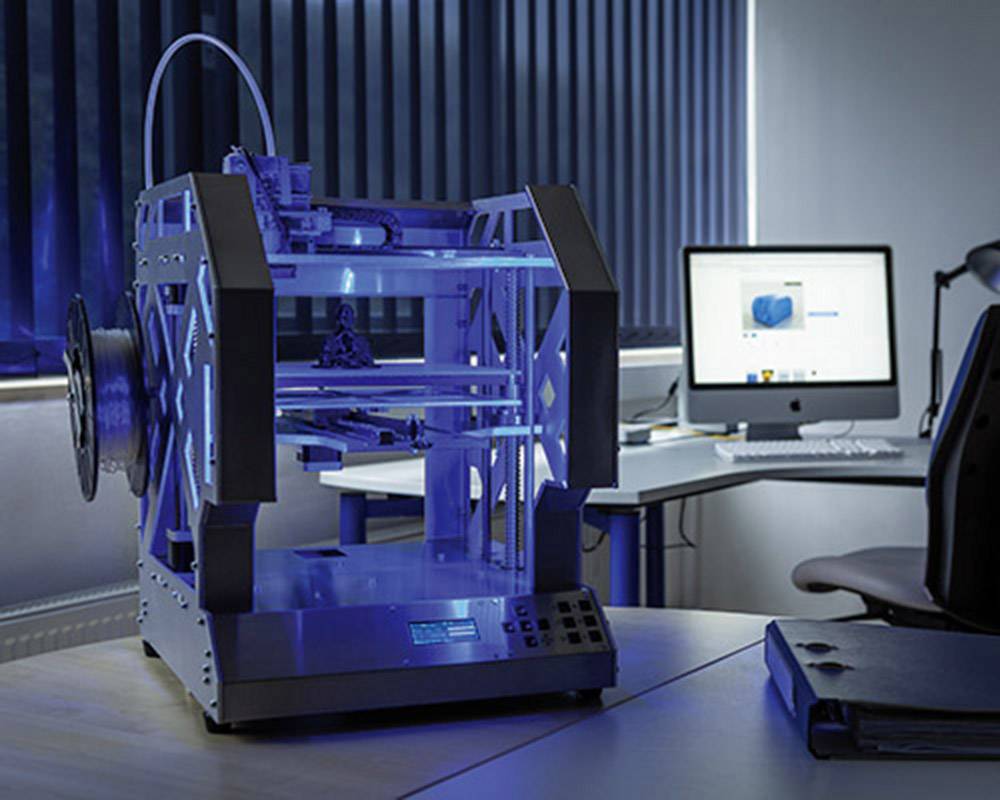 "We are seeing 3D-printed surgical instruments and implantable devices become more commonplace due to an increase in clinical research conducted by both commercial and educational institutions," said Menno Ellis, 3D Systems Executive Vice President of Solutions Development. for medicine - We expect adoption to be driven by technical advances in 3D printing that will enable cost-effective solutions for broader areas of the human anatomy.0006 COVID has challenged companies around the world with logistical challenges, providing an additional catalyst for leading point-of-care medical and dental institutions to bring implant and device manufacturing closer to the patient. The opportunities and economic benefits of 3D printing are well suited to these initiatives, and we expect more activity in this direction."
Another important application of 3D printing in healthcare is personalized medical aids, which Stratasys is very familiar with. Stratasys Direct Manufacturing, a provider of 3D printing services and advanced manufacturing methods, has even opened a dedicated print center for healthcare facilities at its PolyJet Design and Print Center in Minnesota.
With new services in the medical industry, the company has expanded its offering to include the development of anatomical models. Jessica Coughlin, director of healthcare market operations at Stratasys, told 3DPrint.com that in 2022, 3D printing is also being used "at the point of care to produce personalized anatomical models."
"In addition to improving the clinical assessment of various pathologies, patient-specific anatomical models allow physicians to plan and rehearse surgical procedures, as well as educate students using a model that accurately mimics the anatomy and pathology of the patient," said Coughlin. - Improved clinical outcomes, cost savings time and money are the most important goals of any medical organization, and 3D printing is revolutionizing the way healthcare is delivered by offering customized solutions.In the next year, we expect more hospitals, medical device companies, dental labs and clinics to implement in their work process advanced 3D printed solutions to save time, money and improve patient care.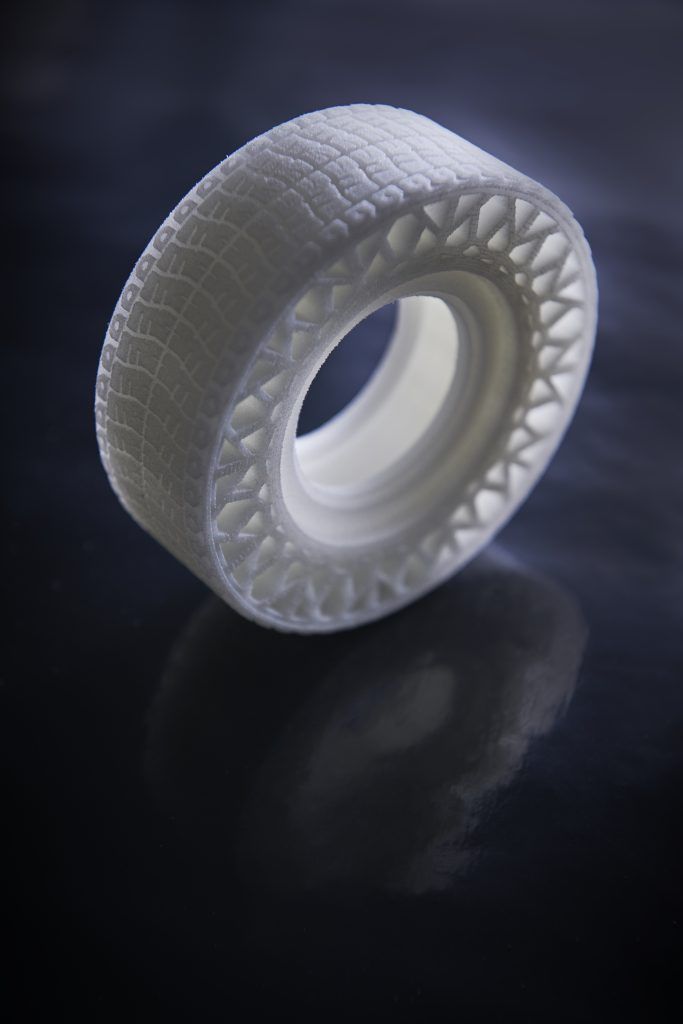 "
Stratasys J750 Digital Anatomy technology can help standardize surgical procedures and care by training in the most accurate reproduction of the pathology under study.
5 Innovative Medical Applications for 3D Printing
Personalized and precise medical solutions are gaining popularity. New tools and advanced technologies bring doctors closer to patients by providing treatments and devices that meet the needs of each individual.
The expansion of 3D printing technologies in healthcare has made a huge contribution to improving the quality of medical services. With new tools and treatment approaches developed using 3D printing, patients feel that their treatment becomes more comfortable and personal. For physicians, the new technology available allows them to better analyze complex cases and provides new tools that can ultimately raise standards of care.
Later in this article, you'll learn about five areas, from models for surgical planning to vascular systems and bioreactors, in which 3D printing is used in healthcare, and why many healthcare professionals see great potential in this technology.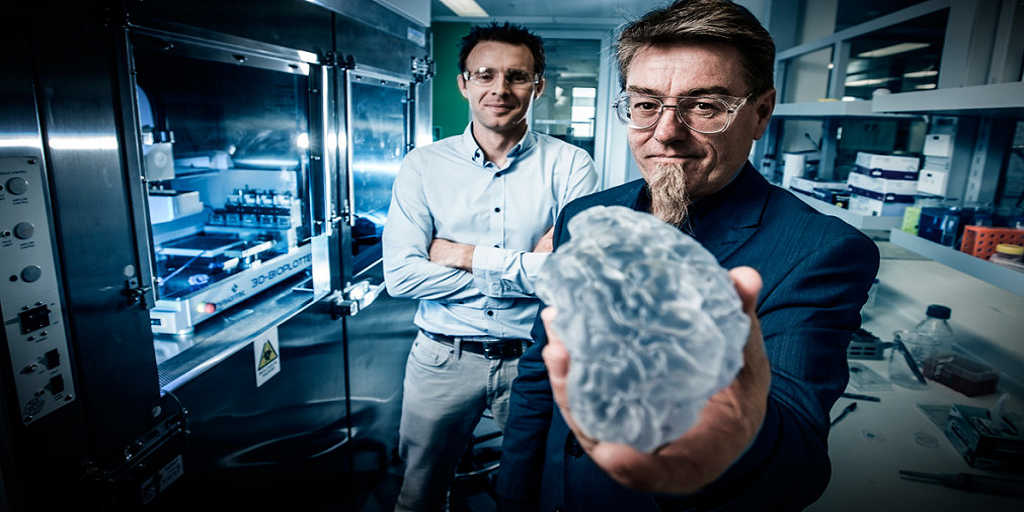 In today's medical practice, 3D printed anatomical models based on patient body scans are becoming more indispensable tools, as they provide more personalized and accurate treatment. As cases become more complex and standard case times become more important, visual and tactile anatomical models are helping surgeons to better understand their task, communicate more effectively, and communicate with patients more easily.
Medical professionals, hospitals and research institutions around the world use 3D printed anatomical models as a reference tool for preoperative planning, intraoperative imaging, and for sizing medical instruments or presetting equipment for both standard and very complex procedures, which is reflected in hundreds of scientific publications.
3D printing makes 3D printing affordable and easy to create customized patient anatomical models based on CT and MRI data. The peer-reviewed scientific literature demonstrates that they help clinicians better prepare for surgery, resulting in significant cost and time savings.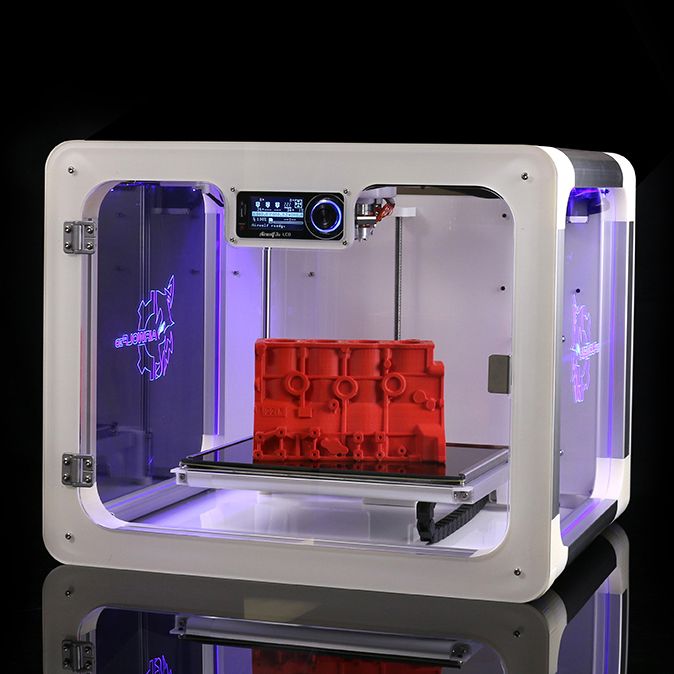 At the same time, patient satisfaction is also increased through reduced anxiety and reduced recovery time.
Physicians can use individual patient anatomical models to explain the procedure to the patient, making it easier to obtain patient consent and reduce patient anxiety.
Preparation for surgery using preoperative models can also affect the effectiveness of the treatment. The experience of Dr. Michael Ames confirms this. After obtaining bone replications from the young patient's forearm, Dr. Ames realized that the injury was different from what he expected.
Based on this information, Dr. Ames chose a new soft tissue procedure that was much less invasive, reduced downtime, and resulted in much less scarring. Using imprinted bone replication, Dr. Ames explained the procedure to the young patient and his parents and obtained their consent.
Physicians can use patient-specific surgical models to explain the procedure beforehand, improving patient consent and lowering anxiety.
Result? The operation lasted less than 30 minutes instead of the originally planned three hours. With this reduction in operating time, the hospital avoided a cost of about $5,500 and the patient recovered faster.
According to Dr. Alexis Dang, Orthopedic Surgeon at UC San Francisco and Veterans Affairs Medical Center San Francisco: "All of our full-time orthopedic surgeons and nearly all of our full-time surgeons part-time, used 3D printed models to treat patients at a Veterans Medical Center in San Francisco. We could all see that 3D printing improves the efficiency of our work."
The advent of new biocompatible medical polymers for 3D printing has opened up opportunities for the development of new surgical instruments and techniques to further improve clinical operating procedures. These include sterilizable trays, contoured surgical guides, and implant models that can be used to determine the size of an implant prior to surgery, helping surgeons reduce time and improve accuracy in complex procedures.
Anatomical model of a hand with elastic resin skin for 3D printing.
Todd Goldstein, PhD, lecturer at the Feinstein Institute for Medical Research, is unequivocal about the importance of 3D printing technology to the work of his department. He estimates that if Northwell used 3D-printed models 10-15% of the time, it could save $1,750,000 a year.
"Whether it's prototyping medical devices, complex anatomical models for our children's hospital, designing training systems, or making surgical templates for dental clinics, [3D printing technology] has increased our capabilities and reduced our costs in a variety of areas. In doing so, we were able to produce instruments for treating patients that would be almost impossible to recreate without our sought-after stereolithography 3D printer," says Goldstein.
3D printing has become virtually synonymous with rapid prototyping. The ease of use and low cost of 3D printing in-house has also revolutionized product development, with many medical instrument manufacturers adapting the technology to produce entirely new medical devices and surgical instruments.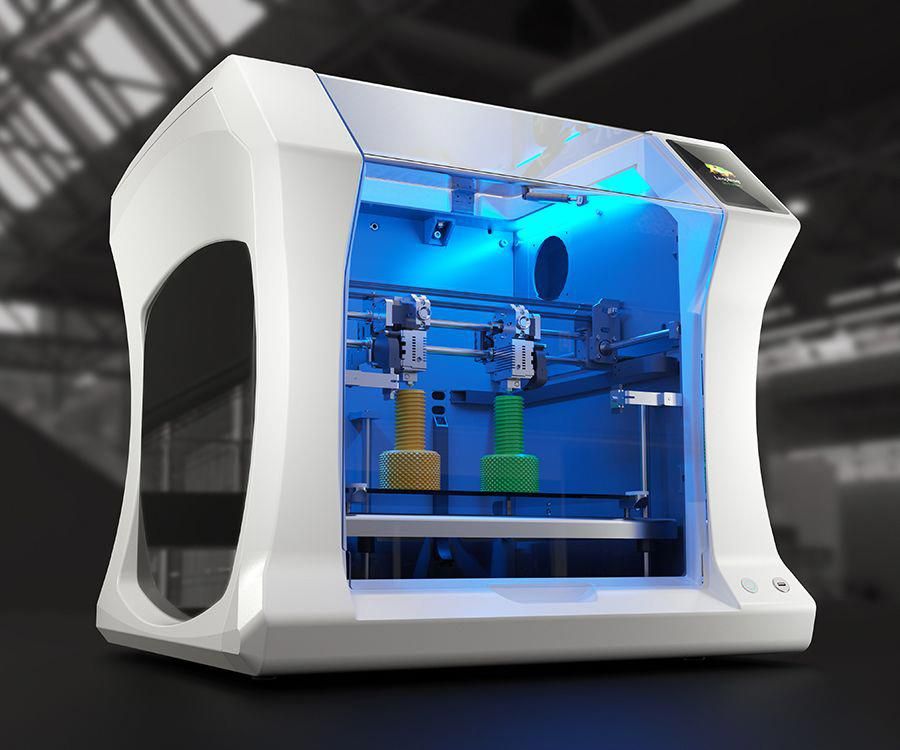 Over 90 percent of the top 50 medical device companies use 3D printing to create accurate medical device prototypes and fixtures and fittings to simplify testing.
According to Alex Drew, Principal Mechanical Engineer at DJO Surgical, an international medical device supplier, "Before DJO Surgical purchased [Formlabs' 3D printer], we printed nearly all of our prototypes outsourced. Today we are working with four Formlabs printers and are very pleased with the results. The speed of 3D printing has doubled, the cost has been reduced by 70%, and the level of detail allows you to effectively coordinate designs with orthopedic surgeons.
Medical companies such as Coalesce are using 3D printing to create accurate medical device prototypes.
3D printing helps speed up the design process by allowing complex designs to be iterated over in days instead of weeks. When Coalesce was tasked with building an inhaler device that could digitally evaluate an asthma patient's inspiratory flow profile, outsourcing would result in a significant increase in production time for each prototype.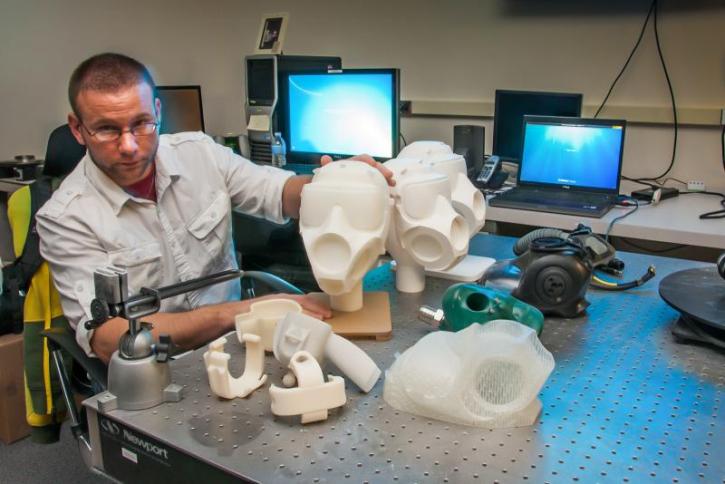 Before sending the project files to a third party company for the physical implementation of the project, they would have to be carefully developed and carried through various iterations.
Instead, desktop stereolithographic 3D printing allowed Coalesce to handle the entire prototyping process in-house. The prototypes were suitable for use in clinical trials and looked just like the finished product. Moreover, when the company demonstrated the device, its customers mistook the prototype for the final product.
Overall, the introduction of in-house manufacturing resulted in an exceptional reduction in prototyping time by 80–90%. In addition, the models took only eight hours to print and were finished and painted in a matter of days, while outsourcing the same process would take a week or two.
Hundreds of thousands of people lose limbs every year, but only a fraction of them are able to restore limb function with a prosthesis.
Conventional dentures are only available in a few sizes, so patients must adjust to what fits best.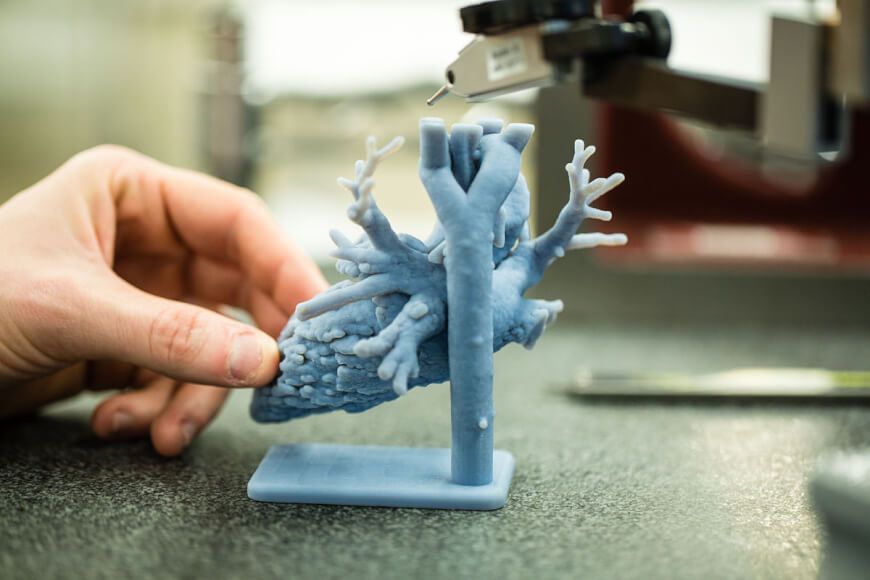 On the other hand, custom bionic prostheses that mimic the movements and grips of a real limb based on the impulses of the surviving limb muscles are so expensive that they can only be used by patients living in developed countries with the best medical insurance. In the case of children's prostheses, the situation is aggravated even more. Children grow up and inevitably outgrow their prostheses, which, as a result, require costly modifications.
The difficulty lies in the lack of manufacturing processes that would allow for individual orders at an affordable price. But increasingly, prosthetists are looking to reduce these high financial barriers to rehabilitation with the flexible design capabilities of 3D printing.
Initiatives like e-NABLE allow people around the world to learn about the possibilities of 3D printed prostheses. They are driving an independent movement in the prosthesis industry by offering information and free open source projects so that patients can get a custom-designed prosthesis for as little as $50.
Other inventors, such as Lyman Connor, go even further. With only a small fleet of four desktop 3D printers, Lyman was able to fabricate and customize his first mass-produced prostheses. His ultimate goal? Create a customizable fully bionic arm that will cost incomparably less than similar prostheses that retail for tens of thousands of dollars.
Researchers at the Massachusetts Institute of Technology have also found that 3D printing is the best method for making more comfortable prosthetic sockets.
In addition, the low cost of manufacturing these prostheses, as well as the freedom that comes with being able to design custom designs, speak for themselves. 3D printed prostheses have a lead time of just two weeks, and then they can be tried and serviced at a much lower cost than traditional counterparts.
As costs continue to fall and material properties improve, the role of 3D printing in healthcare will no doubt become more important.
The same high financial barriers that are seen in prosthetics are common in orthoses and insoles.
Like many other patient-specific medical devices, custom-made orthoses are often not available due to their high cost and take weeks or months to manufacture. 3D printing solves this problem.
Confirmation is the example of Matej and his son Nick. Nick was born in 2011. Complications during preterm birth led to the fact that he developed cerebral palsy, a pathology that affects nearly twenty million people worldwide. Matei was delighted with how determined his son was to overcome the limitations of his illness, but he was faced with a choice between a standard, off-the-shelf orthosis that would be uncomfortable for his son, or an expensive custom solution that would take weeks or months to manufacture and ship. , and from which the child would quickly grow.
He decided to take matters into his own hands and began to look for new ways to achieve his goal. Thanks to the opportunities provided by digital technologies, in particular 3D scanning and 3D printing, Matei and Nika's physiotherapists were able to develop a completely new innovative workflow for the manufacture of ankle orthoses through experiments.
The resulting 3D-printed, custom-fit orthosis that provides support, comfort, and motion correction helped Nick take his first steps on his own. This non-standard orthopedic device reproduced the functionality of the highest-class orthopedic products, at the same time it cost many times less and did not require any additional settings.
Professionals around the world are using 3D printing as a new method of manufacturing custom insoles and orthoses for patients and clients, as well as a range of other physiotherapy tools. In the past, undergoing a course of physiotherapy with the use of individual physiotherapy instruments carried many difficulties. Often there was a situation when patients had to wait a long time for a finished product, which at the same time did not provide proper comfort. 3D printing is step by step changing this status quo. Data confirms that 3D printed insoles and orthoses offer a more precise fit and lead to better therapeutic outcomes, which means greater comfort and benefit for patients.
The usual treatments for patients with severe organ damage today are autografts, transplantation of tissue from one area of ​​the body to another, or transplantation of a donor organ. Researchers in bioprinting and tissue engineering hope to expand this list soon with on-demand fabrication of tissues, blood vessels, and organs.
3D bioprinting is an additive manufacturing process that uses materials known as bioink (a combination of living cells and a compatible substrate) to create tissue-like structures that can be used in medicine. Tissue engineering combines new technologies, including bioprinting, which make it possible to grow replacement tissues and organs in the laboratory for use in the treatment of injuries and diseases.
Using high-precision 3D printing, researchers such as Dr. Sam Pashne-Tala from the University of Sheffield are opening up new possibilities for tissue engineering.
In order to direct cell growth to form the necessary tissue, Dr.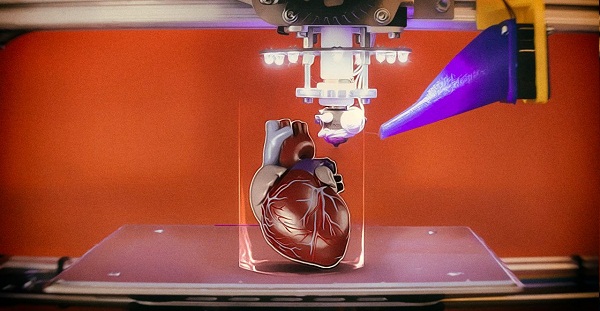 Pashne-Tala grows living cells on a laboratory scaffold that provides a template of the required shape, size and geometry. For example, to create a blood vessel for a patient with cardiovascular disease, a tubular structure is needed. The cells will multiply and cover the scaffold, taking on its shape. Then the scaffold is gradually destroyed, and the living cells take the form of the target tissue, which is cultured in a bioreactor - a chamber that contains the cultured tissue and can reproduce the internal environment of the body so that the cultured tissue acquires the mechanical and biological characteristics of organic tissue.
3D printed bioreactor chamber with tissue engineered aorta miniature inside. The tissue is cultured in a bioreactor to acquire the mechanical and biological characteristics of the organic tissue.
3D printed bioreactor chamber with tissue engineered aorta miniature inside. The tissue is cultured in a bioreactor to acquire the mechanical and biological characteristics of the organic tissue.
This will allow scientists to design patient-specific vascular grafts, expand surgical care, and provide a unique platform for testing new vascular medical devices for people suffering from cardiovascular disease, which is currently the leading cause of death worldwide. The ultimate goal is to create blood vessels that are ready for implantation in patients. Since tissue engineering uses cells taken from a patient in need of treatment, this eliminates the possibility of rejection by the immune system, which is the main problem of modern transplantation.
3D printing has proven its ability to solve the problems that exist in the production of synthetic blood vessels, in particular, the difficulty of recreating the required accuracy of the shape, size and geometry of the vessel. The ability of printed solutions to clearly reflect the specific characteristics of patients was a step forward.
According to Dr. Pashne-Tal: "[Creating blood vessels using 3D printing] makes it possible to expand the possibilities of surgical care and even create designs of blood vessels for a specific patient.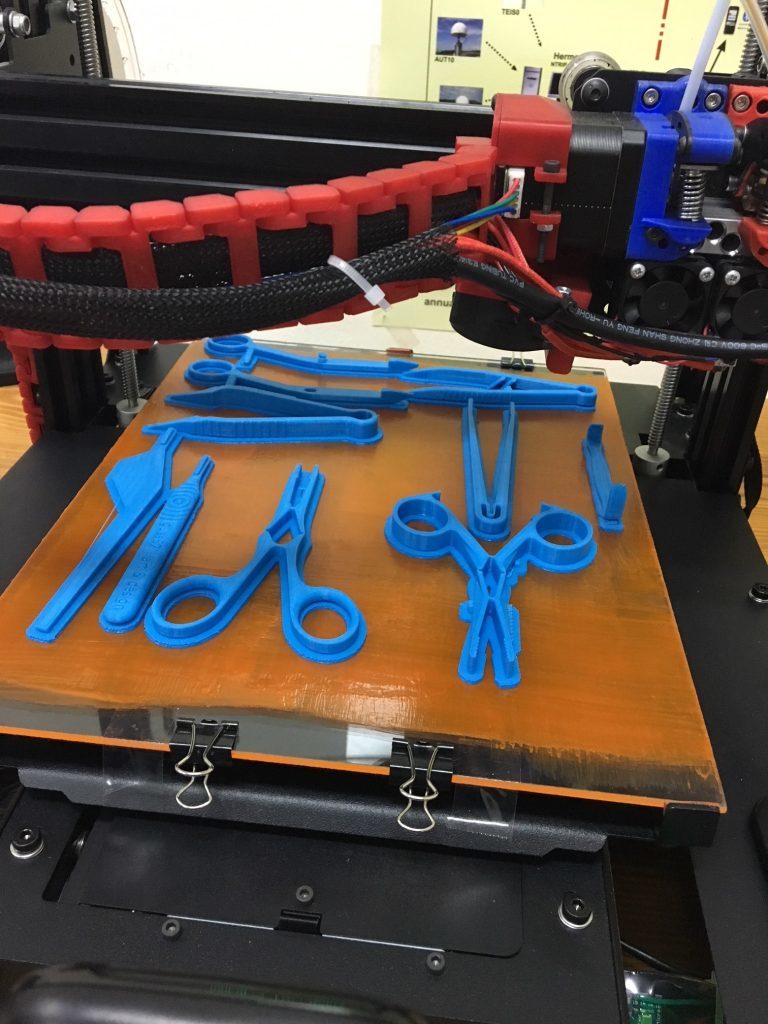 Without the existence of high-precision affordable 3D printing, the creation of such forms would not be possible."
We are witnessing significant advances in the development of biological materials that can be used in 3D printers. Scientists are developing new hydrogel materials that have the same consistency as organ tissues present in the human brain and lungs, which can be used in a range of 3D printing processes. Scientists hope that they will be able to implant them into the body as a "scaffold" for cell growth.
Although bioprinting of fully functional internal organs such as the heart, kidneys and liver still looks futuristic, hybrid 3D printing at very high speed opens up more and more new horizons.
It is expected that sooner or later the creation of biological matter on laboratory printers will lead to the generation of new, fully functional 3D printed organs. In April 2019, scientists at Tel Aviv University 3D-printed the first heart using biological tissue from a patient.