Simple metal 3d printer
Printrbot Simple Metal Review 2022
3.7
See Price
So you're in the market for a 3D printer. The problem is, you've found that these printers are quite complicated, very expensive machines, and you're not sure you can commit to such a high initial cost. No problem – we've found a powerful, affordable model to get you started.
Today, we're talking about the Printrbot Simple, sometimes called the Simple Metal. Despite being superseded by the Simple Pro, this remains an excellent way to get started. We'll be looking for its strengths and weaknesses so you can decide if it's the right printer for your needs.
| | |
| --- | --- |
| Filament Diameter | 1.75mm |
| Extruders | 1 |
| Supported Materials | ABS, PLA |
| Connectivity | USB, SD card |
| Printing Speed | 80 mm/s |
| Build Volume | 5. 9 x 5.9 x 5.9" |
Table of ContentsShow
Design
As you might expect, the Printrbot Simple is about as basic as they come. It's a classic "moving arm" extruder, positioned above an open print bed. The build area is pretty respectable, given that the entire unit measures just 16" tall and 14" wide. Printrbot describes it as a minimalistic printer, and we completely agree.
Now, while this printer's simplicity makes it very easy to assemble, some more advanced functionality has been left out. For instance, there's no WiFi connectivity. This isn't actually all that unusual, considering the printer retails for around $600. It's firmly in the entry-level price range, so it's important to temper your expectations.
While previous iterations were made of laser-cut wood, this model is powder-coated steel, which really adds to its durability. Unless you're throwing it around, it's unlikely you'll manage to seriously damage the Simple.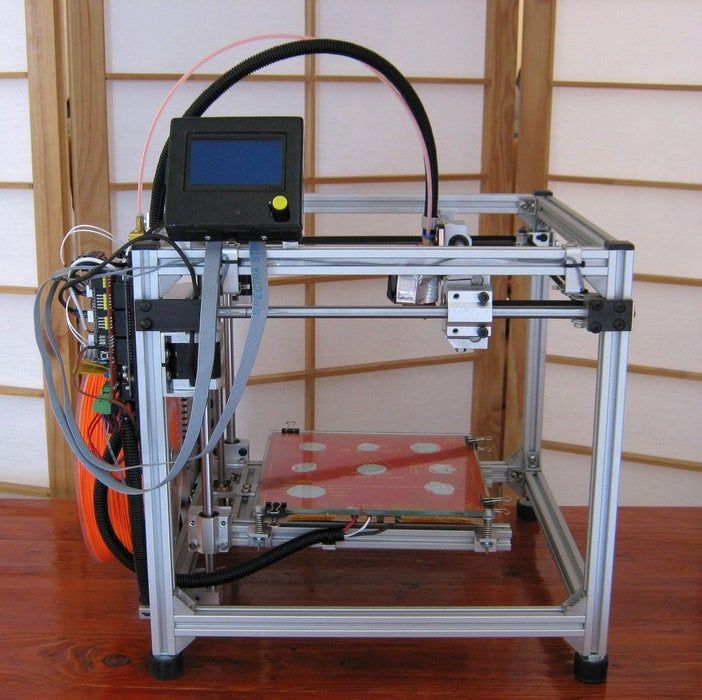 Don't consider that a challenge, though: there are smaller, more delicate parts.
Printing
Now, because this is a budget printer, you're likely expecting low-quality prints. However, the Simple actually creates pretty detailed models. The Z-axis does wobble a tiny amount, creating small imperfections in the finished products, but these are so small as to be invisible and all but irrelevant.
You should note that you won't be created masterpieces with this printer, though. It is, after all, intended for novices. For occasional or hobbyist use, however, it's ideal. Printing is exceedingly simple: just connect your storage device and select which model you'd like to use.
You have the choice to print with either ABS or PLA. The Simple also supports what it calls "exotic" filaments – that is, variants of these two materials. These exotic types include soft-touch or fiber-based filaments, so you actually have a pretty good range to choose from. You're not limited to proprietary filament, either, which is awesome.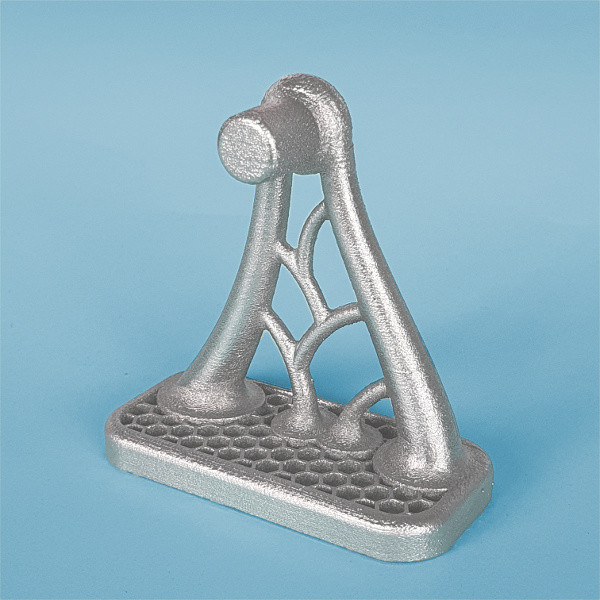 Features
The Simple doesn't really have many advanced features. That said, it does have a way to automatically level the print bed, something which is usually only found on far more expensive models. This takes the tedium out of preparing to print, which can only be a good thing.
It doesn't actually come with any printing software, however, Printrbot recommends using Cura. As this is available for free online, it's not a major issue. This software is compatible with Mac, Windows, and Linux, so there aren't any limits on the computers you can print from.
Now, the only issue is that the print bed isn't heated. As such, you might have a little trouble printing with anything other than PLA, since your material will tend to stick. However, this can be bypassed by carefully regulating the temperature of your print area or using something like BuildTak to make it easier to remove.
Cost
This model performs admirably given its low price. That said, because the upgraded version costs about the same and includes an LCD screen, there's really no reason to opt for the original.
There's even a heated bed variant of the Pro version, although it costs around $100 extra.
Still, if you can find a used Simple Metal, it'd be an excellent way to get into 3D printing. Sure, you're not going to be creating stunning, finely detailed models with lots of overhangs and internal structures, but it's good enough to get your feet wet with.
Support
As this model has been discontinued by the manufacturer, there really isn't a lot of support available. Don't get us wrong: the site has basic "Getting started" and troubleshooting guides for older models, but as the warranty only lasts for 60 days (and only applies to products they've sold), you're on your own for the most part.
As Printrbot don't offer phone support, you're limited to either asking for help on the forums or sending them an email explaining your problem. This is a little underwhelming: even though the products don't cost all that much, you'd still expect some assistance from the manufacturer if you run into trouble.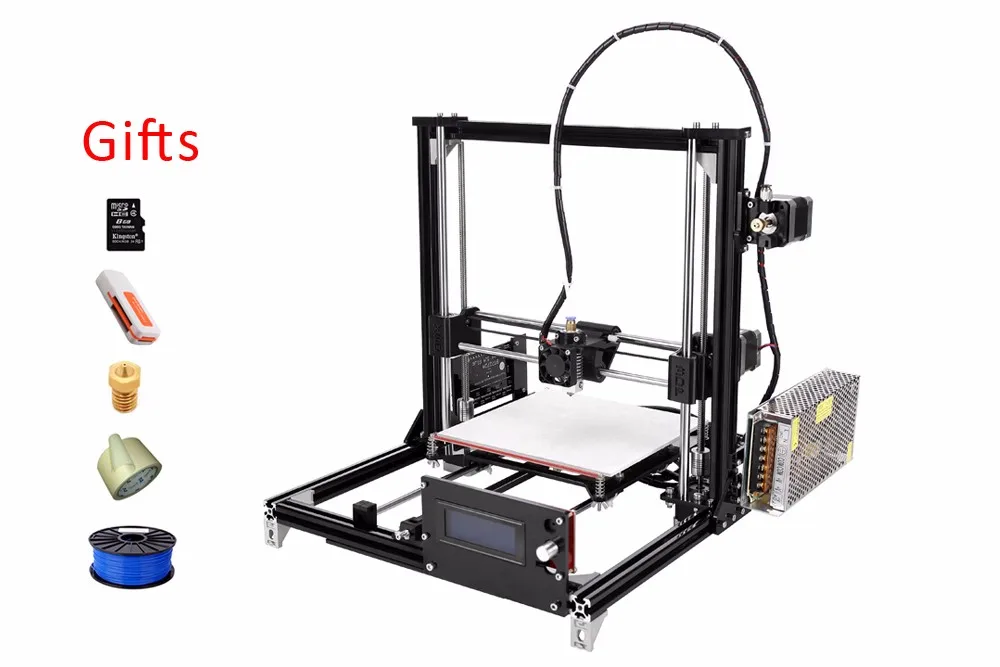 There's also the issue that the support forum doesn't seem particularly active. When we checked, there were lots of posts that were days or even weeks old, with just one or two responses. If you're relying on your community to help out, there has to be some kind of community building scheme in place.
Summary
A minimalistic, easy to use printer, the Simple Metal does a lot of things right. It strips away much of the complexity that 3D printing fans have come to accept, and even includes features not often found in budget models.
However, while this product is a great way to get started with 3D printing, it's no longer available directly from the creators. This means that you're limited to buying it from third parties. If you can find an amazing deal on this model, by all means, go for it. If you just want a low-cost printer, you might want to consider the Simple Pro instead.
Printrbot Simple Metal Black with Heated Bed Assembled
Sorry, this product is currently unavailable
Alternative products you may be interested in:
Home
Store
Printrbot Simple Metal Black with Heated Bed Assembled
Start your 3D printing journey today with the new and improved Printrbot Simple Metal - now with a heated bed! The heated bed allows you to print with a variety of materials including ABS.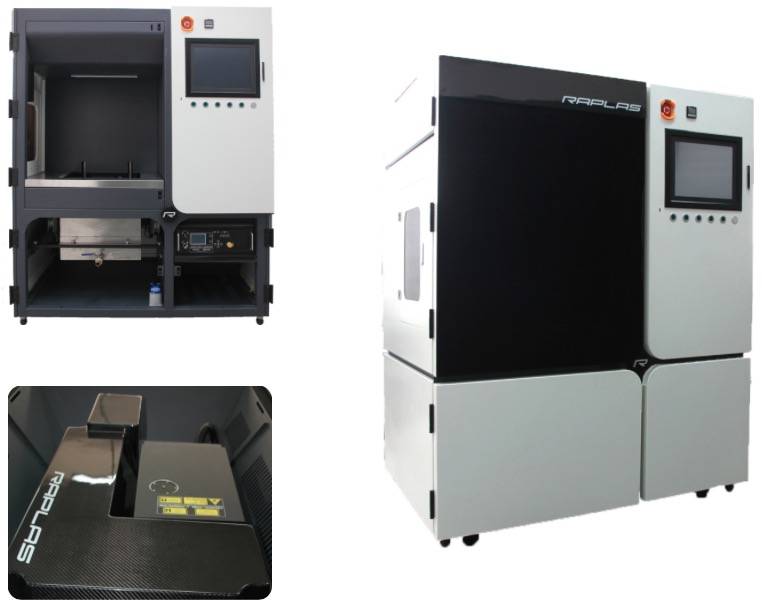 This beast of a printer also features automatic bed leveling and an efficient GT2 belt pulley system which will meet your 3D printing needs. This machine is one of the best values you can find for a high quality yet affordable 3D printer.
Remember, everything ships free from MatterHackers including this great printer!
Remove from wishlist Add to wishlist loading...
Available Add-ons (1)
Show More Addons
Product No. M-XNQ-2FEH
The Model 1403 Printrbot Simple Metal comes standard with a heated bed insulator, an Alu Handle, and a upgraded metal spool rack.
This printer is perfect for anyone wanting to delve into the exciting world of 3D printing . Join the printrbot community today and begin printing anything you can imagine. Printrbot's Simple Kit has been upgraded in a major way - from weak wood to rock solid and sleek metal, this printer is great for beginners who want to learn the process of 3D printing.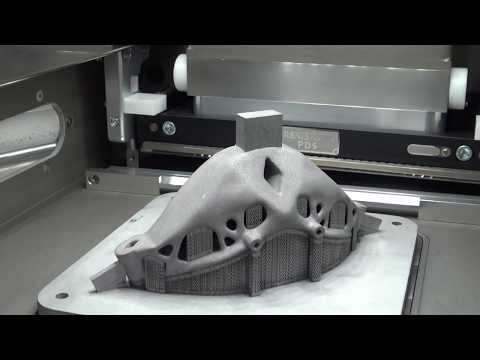 The Assembled Black Simple Metal printer is armed with Automatic Calibration, which means that a lot of the work is done for you. This also ensures accurate leveling, and consistent prints, so you'll be an expert right off the bat!
Printrbot's Assembled Black Simple Metal printer has your back with the GT2 Belt and Pulley system - it is designed for linear motion. It uses a rounded tooth profile that fits smoothly and accurately in the pulley groove, so when you reverse the pulley direction, there is no room for the belt to move in the groove. This makes the continuous motion of the printer work more efficiently and comfortably while producing your spot-on prints.
Check out the Yoda prints below which were made using the Printrbot simple metal.
Why Buy a Printrbot
Simply put, the Printrbot family are masters when it comes to producing high quality, ready-to-use, affordable 3D printers. Since 2011, Printrbot has taken pride in providing 3D printers to makers, DIYers, and educators throughout the world.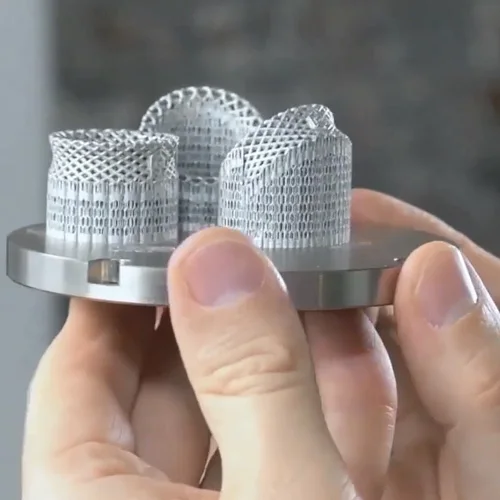 Through its expertise in rapid product development, the company has continued to iterate its products to dispense increasing value and functionality to its customers.
Why Buy from MattherHackers
When you buy a 3D printer from MatterHackers you get customized attentive help and support. Additionally, our prices are always the lowest in the industry when you factor in our free shipping for every item on the MatterHackers site (including 3D printers). Most of all, our staff is friendly and knowledgeable. They have been 3D printing for several years now and are happy to answer your 3D printing questions. Have a question about your new Printrbot Simple Metal? No problem. Feel free to give us a call. Additionally, all Printrbot 3D printers can be used with the industry leading 3D printing software, MatterControl which comes with the fastest, most accurate slicing engine, MatterSlice.
In short, buying a 3D printer from MatterHackers is a holistic experience.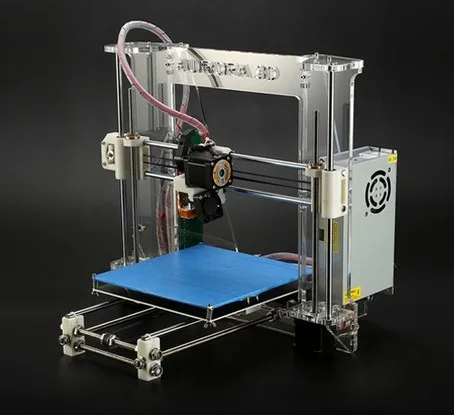 We are here to cater to you and walk you through every step of your 3D printing journey. After purchasing your Printrbot, we are here to give you the resources you need to succeed with your 3D printer and to start printing with MatterControl. Additionally, we have all of the PLA , ABS , and Specialty Filament that you could ever need to design anything you can imagine.
Model: 1403
Build Volume: 6″ x 6″ x 6″ / 150mm x 150mm x 150mm / 216 cubic inches
Print Resolution: 50 Microns
Print Speed: 80mm/sec max recommended
Filament: 1.75mm PLA (sample included) and ABS
Extruder: Alu Extruder (direct drive) with 1.75mm Ubis Hot End with 0.4mm nozzle
Auto Leveling: Auto-Leveling Probe works with software to calibrate Z axis height
Print Bed: Heated.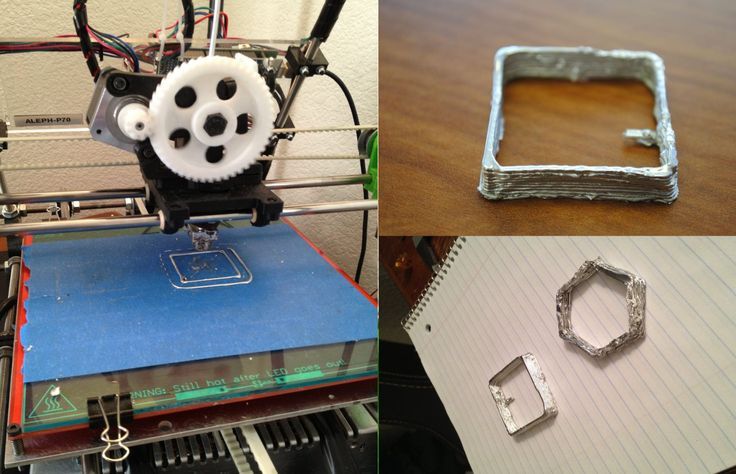 Max temperature – 80C
Construction: Powder coated steel and aluminum body with 8mm and 12mm diameter linear shaft
Belt: GT2
Pulleys: 20 tooth, dual flange GT2 aluminum
Electronics: Printrbot Rev F Printrboard with micro-USB connection (cable included) and micro SD card slot for untethered printing
Software: MatterControl or MatterControl Touch .
Power Requirements: 12V (29 amp) ATX power supply (included)
Motors: NEMA 17 stepper
Overall Footprint*: 18″ x 17″ x 13″ (L x W x H)
GT2 belt pulley system
Automatic bed leveling
1.75 PLA filament sample
12V (6 amp) laptop power supply
Mini USB cord
Check out this time-lapse of the Printrbot Assembled Black Simple Metal printer!
Check out this trial run from a Printrbot Assembled Black Simple Metal user!
Homemade metal 3D printer, but something went wrong / Sudo Null IT News
Hello everyone, my name is Sergey.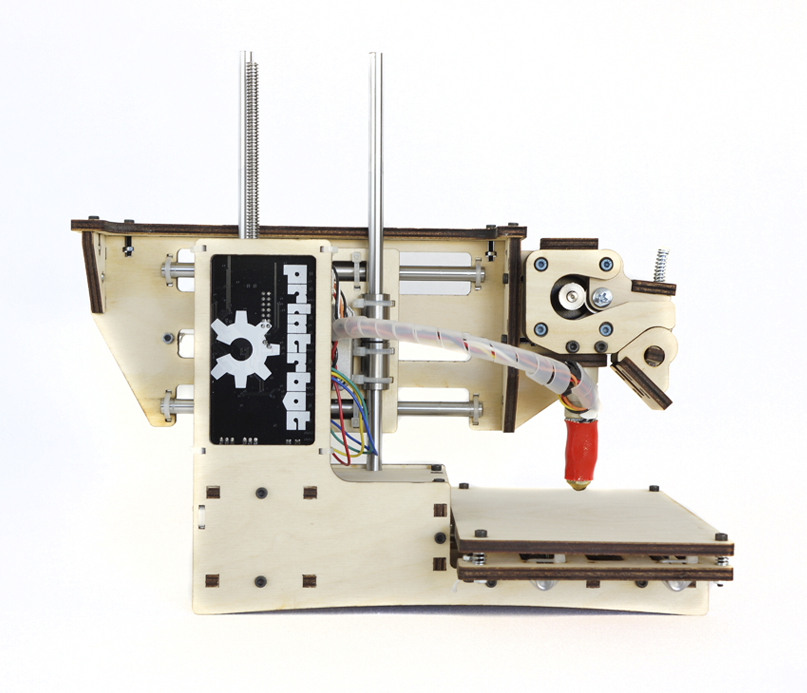 In this article, we will talk about 3D printing with metal, more precisely, about my attempt to implement 3D printing with metal.
Very often, people who are interested in or engaged in any activity, no matter what, stumble upon something completely new and previously unknown to them, something that can help develop/improve their main activity. A similar situation happened to me.


Surfing the expanses of your Internet, I came across a wonderful technology for vacuum deposition of metals on various materials. On Habré there is an interesting article about this technology. In addition, on many other resources it was said that the evaporated metal moves towards the target in a straight line.
Many resources0003
And then I thought, what if I spray metal in the place I need, gradually increasing the thickness? I looked for information about whether someone did this - I did not find it.
Registered on a forum where sprayers gather together and began to disturb them with questions like: is it possible to build up a "film" with a thickness of 1 or more millimeters. To which I caught a lot of misunderstanding what it was for, but received a positive answer.
General information received, you can begin to prepare for experiments.
It is known from various articles and documents that a vacuum of no more than 10⁻² Pa is needed. For comparison, the order of magnitude - the pressure that gives a household vacuum pump (Value and others) - about 4 Pa ​​(measured value), i.e. pressure is 400 times greater than necessary. How to deal with it and what to do? To achieve low pressures, turbomolecular vacuum pumps are used, they work in parallel with the foreline pump and, literally by molecules, capture the remaining air from the chamber. The process is not fast. The pump looks like this.
We installed a pump, it pumps out air and everything seems to be fine, but how to find out the pressure? For this I chose an ionization vacuum gauge.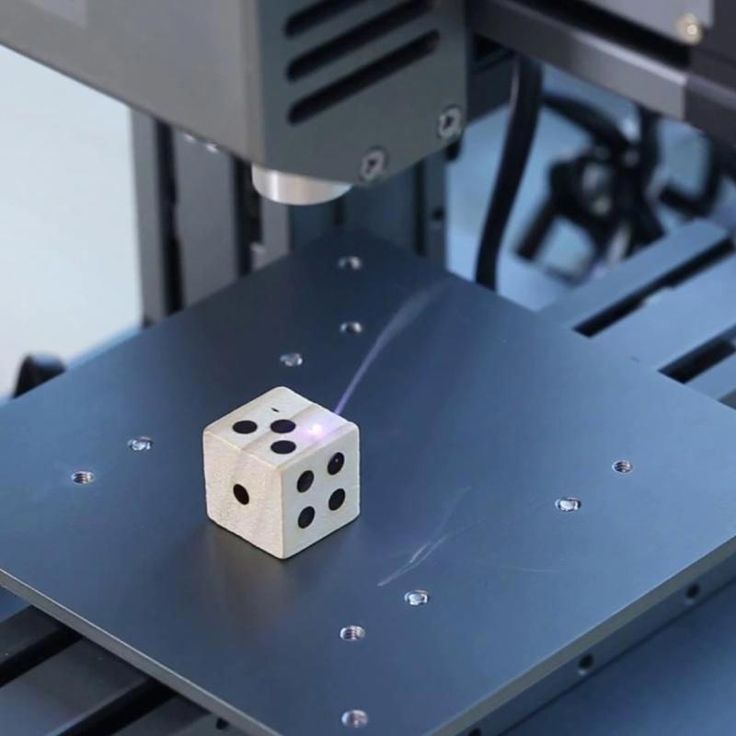 In fact, nothing else is needed, except for the chamber and evaporator. I did not find a ready-made affordable (in terms of finances) camera, therefore, I decided to make my own. It is of a small volume (about 8-10 liters) in order for the air to be pumped out faster. Usually, the chambers have a spherical shape, in my case it is, on the contrary, elongated, in order to be able to set the "target" (the place where the metal is deposited) at different distances from the evaporator. In addition, the camera has a lot of flanges for connecting all kinds of inputs/outputs and sensors. I modeled the camera in a well-known CAD program, drew drawings and transferred it to production.
Current leads and conductors I made from a brass bar and a brass rod, bought on the local market. (Juno, who is from St. Petersburg).
In the photo below, a tungsten boat is fixed between two conductors.
The bottom part looks like this. The photo shows the cooling tubes of the current leads.
Subsequently, I abandoned them, due to the simplification of the system.
Assembling the camera did not take much effort and complexity. It is much more difficult to achieve vacuum retention in this chamber. To do this, I polished the flanges and all mating surfaces to avoid the slightest leakage through the rubber seal (in the photo below, I processed only the top flange).
As it turned out later, the weld is not airtight at all (meaning for low vacuum). I, out of inexperience, assumed that by pumping a pressure of 300 kPa into the chamber and immersing it in a bath of water, I would carefully find all the leaks and eliminate them. Yes, at the first stage I did just that, but the pressure in the chamber did not fall below 10-2 Pa, there were leaks. Interestingly, before the start of the test, at a pressure in the chamber of 300 kPa, bubbles emerged from the welds with an intensity of approximately 1 bubble (diameter 2-3 mm) in 30-40 seconds. And those were big losses that I eliminated.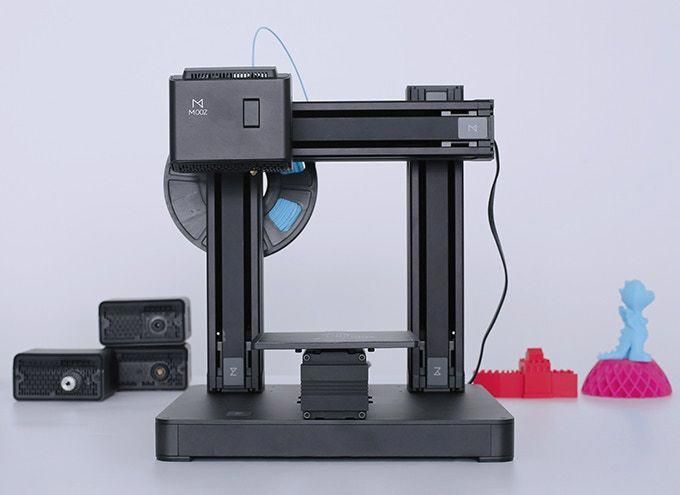 But what to do with minimal vacuum losses that cannot be tracked in "kitchen" conditions?
The solution was close. To do this, all you need is a mass spectrometer.
The idea is simple – the investigated chamber or container is connected to the vacuum chamber of the spectrometer. Air is pumped out, on the graph they look for extraneous peaks of any gases. After that, helium is supplied locally, to the places of possible leakage. It is helium, because its penetrating power is higher and the helium peak can be easily tracked on the spectrum. As soon as helium enters the chamber through a micro-hole, it is immediately visible on the spectrum.
I drove twice and looked for leaks twice. Now the chamber with the installed pump is hermetic and it is possible to carry out experiments further, having previously assembled all the components of the system on the rack.
General view of the incredible installation.
Starting up the plant and checking it comes down to maintaining the lowest possible pressure.
The foreline pump is started first.
The pressure after the operation of the foreline pump can be seen in the picture below.
After the pressure is established (does not change). You can launch "heavy artillery" - a turbomolecular pump. It reduces the pressure by another 3 orders of magnitude.
The time has come for experiments, what I have been going for so long and what I have been waiting for so long.
First experiment.
Place a small amount of silver into the boat fixed between the conductors. Above the boat I install a steam conduit - a soldered tin cylinder, which, as I thought, should limit the spread of metal through the chamber. Above the steam conduit there is a lid with a hole of 2 mm, behind the lid there is a target on which the metal should condense. It is a pity that there are no photos left, but the vacuum chamber was completely dusty. There was not a single place where there was no applied layer of metal.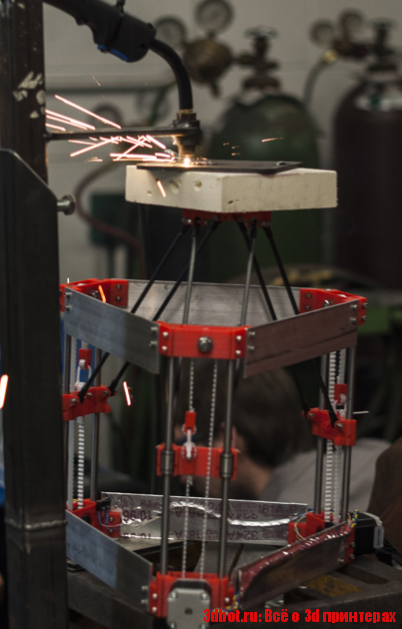 In the photo below, it's not a different planet at all, but silver sprayed onto the inner surface of the wall.
Second experiment.
I thought it was because of the large gaps between the boat and the steam line. The solution was born immediately and quickly. I took two boats and combined them so that a shell was obtained. I placed silver inside, and cut a hole with a diameter of 2 mm in the upper half.
And he began to heat up the whole thing. But, I did not take into account the rigidity of the boats and the rigidity of the current leads. The shells parted a little and a gap formed between them, through which steam also flew in all directions.
As a result - spraying in the entire volume of the chamber. In the photo below there is a viewing window, the boat in which was slightly above half, but the window was completely dusty.
Third experiment.
After a little thought and grief, I thought that the container with the evaporated metal should be airtight and with only one outlet, but how and what to make it.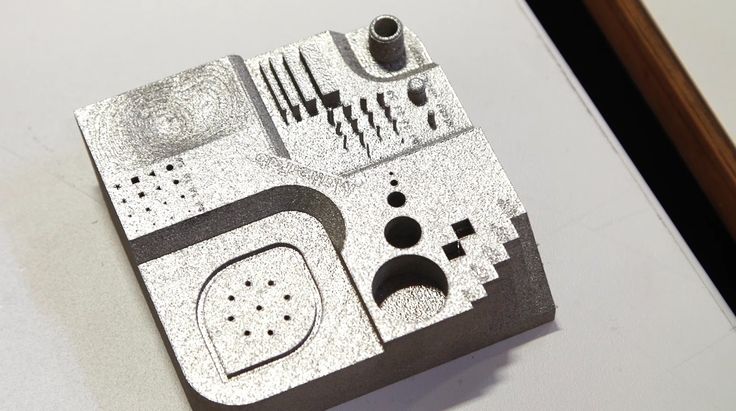 From tungsten - very expensive and difficult to process. The way out has been found! Graphite is an excellent material for making a crucible, let's call it that. On the ad site, I found an ad for the sale of graphite bars from the contact whiskers of a trolleybus, cut out a bar with a hole in the center and made a cover for it. In the photo below - just a bar with a hole for the material (without a cover).
And in this photo already in the chamber with the lid installed (the hole in the lid is 1 mm in diameter).
Under the spoiler are a few photos with a short period of time, from which you can see how dusty the viewing window is.
Loss of transparency
It is obvious that in this case, too, there was no success, to my great regret. All three experiments were carried out with a gradual increase in temperature from the state when evaporation does not occur.
A small video in which the information is presented in a slightly different way, in a different form and volume.
Video link
www.youtube.com/watch?v=4yWQOWIG1qw

Unfortunately, it was not possible to get what was intended, but, on the other hand, invaluable experience was gained in the design and manufacture of vacuum equipment. Most of this experience I have shared with you and I would be very grateful if you express your opinion on this issue.
Thank you all and good luck.
Steel 3D Printing - A Quick Guide
Any metal 3D printing technology can print with steel. This is the most popular material. But which steel grades and which technology is best for your application? Will printed steel parts really be as strong and durable as traditionally made parts?
Let's see how a 3D printed steel part is revolutionizing manufacturing and opening doors to new applications in aerospace, medical equipment, automotive, tool making, heavy industry, architecture and more. In addition, more affordable desktop printers are expanding the scope and scope of real steel 3D printed parts.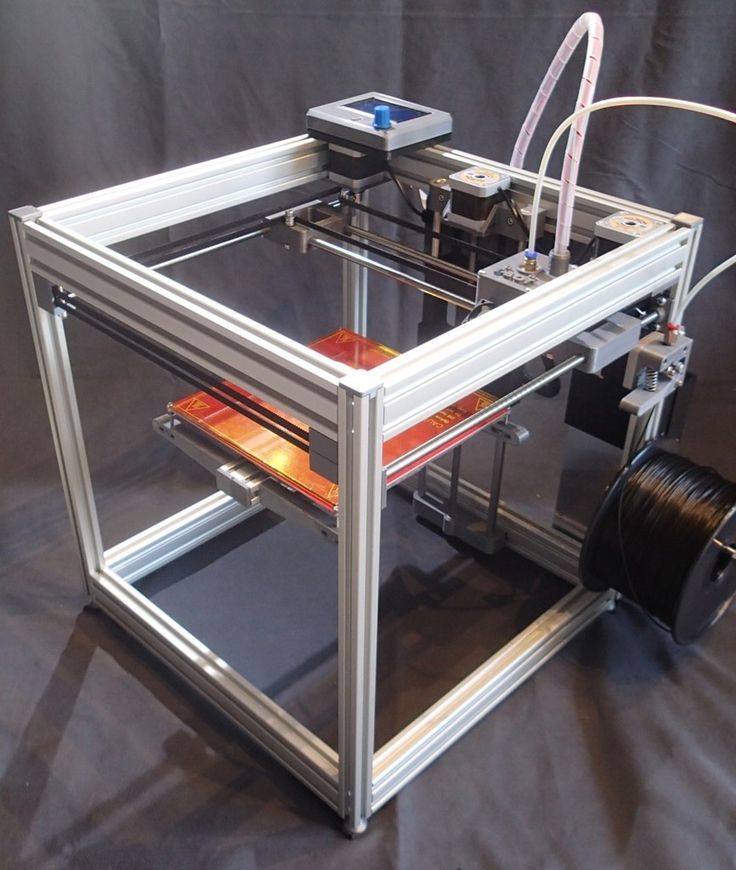 Strength of steel printed parts.
Cast steel part (left), 3D printed version (center). On the right, a fully 3D printed hinge requires no assembly. (Source: Desktop Metal)
The most common question when it comes to a 3D printed metal model is "Will it be as strong as a forged or cast part?" ?". The short answer is yes... and no.
3D printed steel parts can be just as strong, and sometimes stronger, than traditionally made. It depends on many factors such as: end use, type of steel, choice of 3D printing method, post-processing and shape of the part. Also, the comparison depends on which of the strength characteristics you focus on: tensile strength, static load strength, fatigue strength, etc.
Printed steel parts are used in the aerospace industry, the military, and for example the footbridge shown below. Therefore, the strength of printed products is beyond doubt, but let's take a closer look.
Queen Maxima of the Netherlands officially opens a 3D printed metal bridge.
Photo by Adriaande Groot (Source: MX3D)
A 3D printed or laser powder sintered (LPBF) steel part has a finer grain structure than cast metal products. This provides better tensile strength characteristics, but in other respects the cast parts are currently still stronger. Most often, LPBF 3D printing is used to replace cast components, but in some cases, 3D printed components can replace forged parts.
One study showed that, under certain conditions, stainless steel parts made using LPBF 3D printers were three times stronger than parts made from the same steel using the traditional method.
In experiments comparing 3D printed steel parts to traditionally made steel parts, researchers create identical parts using two methods and compare their performance. However, head-to-head comparison of details is only part of the big picture.
The main advantage of steel printing is not only its strength, but also its unique ability to create internal channels and lattice fillings in parts, which is impossible with traditional manufacturing methods.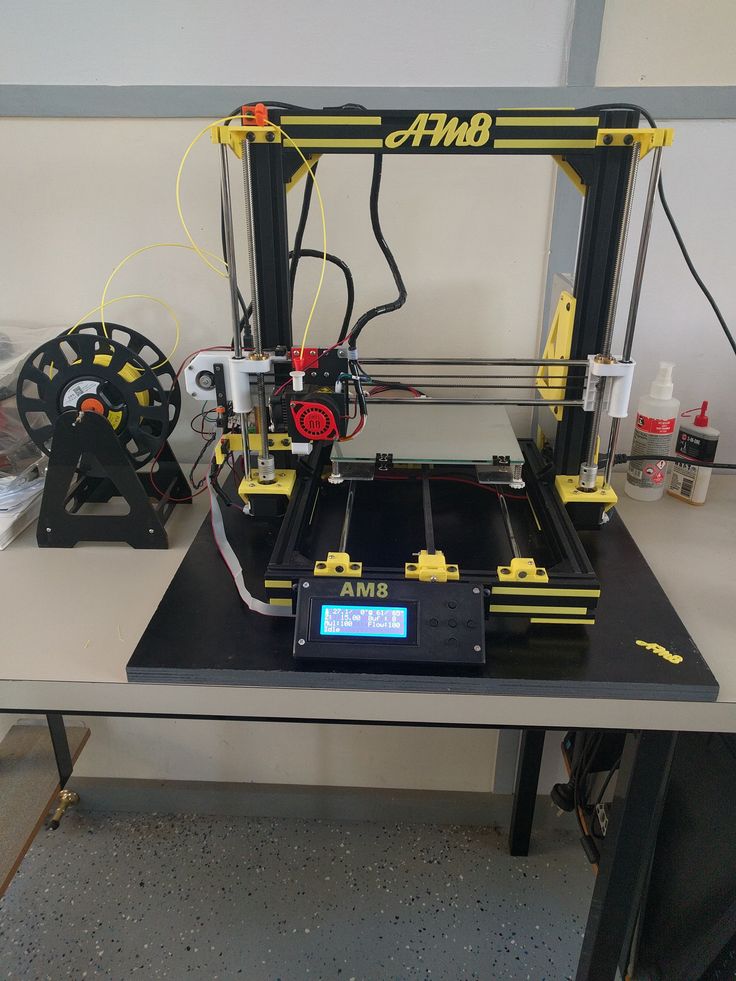 Metal 3D printing makes it possible to produce parts faster than traditional production, since this method does not require the use of special equipment and tools, it allows you to create assemblies as a whole, eliminating the need for subsequent assembly and welding. Designing a printed part usually means that less metal is needed to make it, and therefore less weight, for the same strength.
MX3D Wire Arc Additive Manufacturing (WAAM) printed steel architectural support (Source: MX3D)
Steel 3D printing is also more stable and cost effective as it reduces waste. When using subtractive manufacturing methods, such as CNC machining, you make a part by cutting it out of a large one, with a lot of waste. With additive manufacturing, you only use the material you need to make the finished product.
Steel 3D printing is not intended to replace traditional methods in all areas, but it may be a better choice for a wide range of applications. Particularly when the required parts are unique and designed for specific applications, such as rocket engines, racing cars or the oil and gas industry.
3D printing is the fastest and most flexible technology for mass production and prototype production. For military and industrial applications, steel 3D printing is a faster and more efficient way to create individual parts for vehicles and machines. Stainless steel 3D printing is rapidly finding applications in medicine to create unique surgical instruments and implants.
If you know what characteristics your final product should have (tensile strength, compressive strength, hardness, density, etc.), then all these parameters can be incorporated into the product at the production stage.
Types of steel for 3D printing
Metal powder is the most used metal material for 3D printing (Source: GKN Additive)
There are thousands of different grades of steels and alloys with different mechanical properties, used in traditional manufacturing but in 3D printing there are only a few dozen of them, and some of them are unique, created specifically for this technology. Among the steel options, the following can be distinguished:
Stainless steel (316L, 304L , 17-4PH, 15-5PH, 420, 254, Ph2, GP1, 630, 410).

Tool steel (D2, M2, h23, h21, MS1, 1.2709).

Low alloy steel (4140).

Structural alloyed (20MnCr5).
Recently, unique alloys have been developed specifically for 3D printing, designed to solve the problems that occur with classical production methods.
For example, 3D printer manufacturer Desktop Metal released a patented stainless steel in 2022 that the company says combines the tensile strength, ductility, and corrosion resistance of 13-8 PH stainless steel, combined with the hardness low alloy steel like 4140. The company says customers can go to market with this material and skip the galvanizing step to protect products from corrosion.
ExOne offers two special blends of steel and bronze that the company says allows 3D printed steel parts to gain increased corrosion resistance while being easy to machine and polish.
While most of the metal powders used in 3D printing are similar to those used for other manufacturing methods, their numbers are on the rise as more companies adopt the technology.
Some metal powder manufacturers, such as GKN, also make custom powders for specific 3D printing applications.
How to print with steel
The strength, properties and applications of 3D printed steel products largely depend on which 3D printing technology you use. Some methods produce stronger parts, other methods provide better hardness or abrasion resistance, and some technologies are simply very fast.
Below are the main metal 3D printing methods, their properties and some of the most common application examples.
FDM printing
BCN3D's Epsilon printer extrudes metal filament from stainless steel (Source: BCN3D) as more printer manufacturers certify metallic filaments for use on their printers, such as Ultimaker, BCN3D, Makerbot, Raise3D. Raise3D has recently released a complete metal printing suite - Metalfuse (3D printer, debinding oven and sintering oven). This method is still much more popular for printing plastics, but with new plastic filaments filled with stainless steel powder, strong metal parts can be produced.
FDM media was once limited to thermoplastics. Companies like BASF Forward AM and The Virtual Foundry now offer metal filaments that can be used on almost any FDM printer as long as it has a hardened steel nozzle for abrasive media.
These materials are approximately 80% metal and 20% plastic. After printing, the post-processing process removes the plastic, resulting in 100% metal parts.
Due to the removal of the bonding plastic, FDM metal parts shrink during post-processing. The amount of shrinkage is constant and can be taken into account in CAD systems, which allows to obtain relatively accurate finished parts.
Forward AM's 316L Stainless Steel Ultrafuse filament produces finished parts with material properties that the company claims are comparable to injection molded metal parts.
(Source: BCN3D)
While 3D printing with metallic materials may not be suitable for demanding applications such as aerospace, the economics of producing simple metal components without critical loads on an affordable FDM printer can outweigh the impossibility of applying them in some areas.
Ideal use cases for this technology are metal prototype parts and finished parts that will not be subjected to extreme stress.
Bound Metal Deposition (BMD)
Desktop Metal's Studio System 3D printer used bonded metal bars that were extruded layer by layer to form a metal part (Source: Desktop Metal)
Similar to FDM, Metal mesh deposition method (BMD) or bonded powder extrusion (BPE) is a 3D printing process based on extrusion. This method uses bonded metal rods or bonded powdered metal filaments, which consist of a much higher percentage of metal powder than the filaments used in FDM. As with FDM, post-treatment to remove the binder and heat treatment in a final sintering oven are required.
There are only a few 3D printers using this method such as Desktop Metal, Markforged and more recently 3DGence, but more companies are entering this market, so stay tuned. These printers are valued as a convenient solution for office 3D metal printing, they are more expensive than most FDM printers, but cheaper than the powder-based metal 3D printing technologies described below.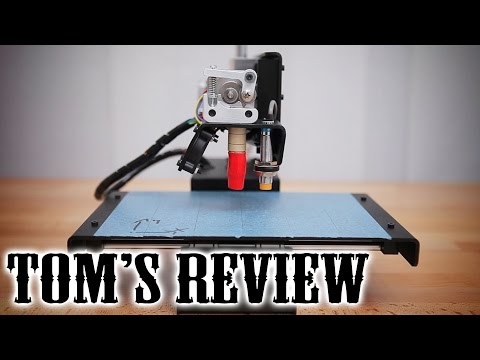 These printers use their own proprietary filament. Desktop Metal and Markforged offer four types of steel.
Ideal niches for this technology are metal prototype parts, where it is necessary to test the functionality of a part before mass production using traditional methods. Popular applications are molds, punching dies, nozzles, impellers, fasteners and heat exchangers.
For example, Shukla Medical uses Markforged's Metal X printer to print steel prototypes of its orthopedic implant removal tools.
Laser powder sintering.
Laser powder sintering technology uses one or more lasers to melt powdered metal layer by layer into a desired shape. (Source: GE Additive) metal printing. This technology is used by 80% of all metal 3D printers on the market.
This method uses powerful lasers to selectively sinter metal powder layer by layer.
LPBF 3D printers come in a wide range of sizes, prices and laser powers. These and other characteristics affect the properties of the finished part, print speed and other parameters of the finished products.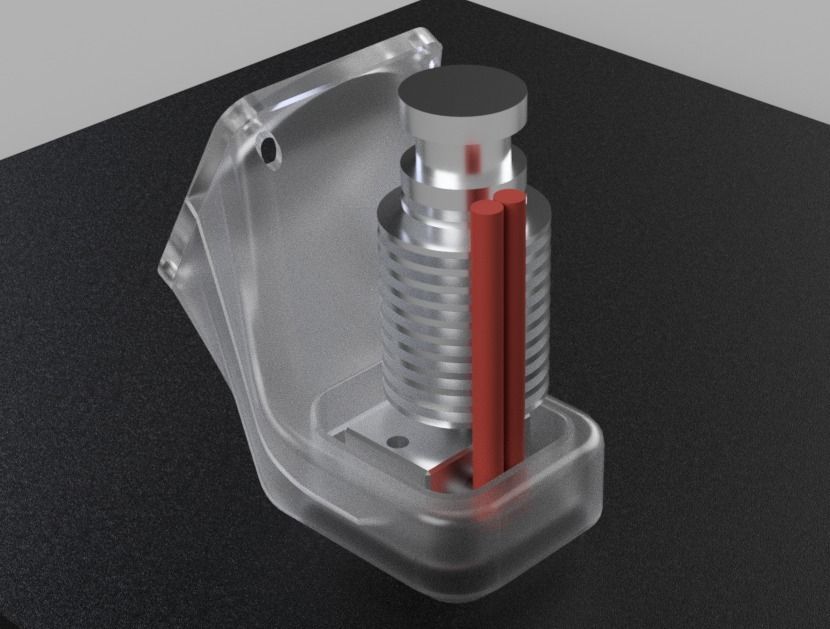 Steel and steel alloys are the most popular material for LPBF equipment and, unlike FDM and BMD, metal powders are commercially available as they are most commonly used in traditional production methods.
LPBF is a technology that maximizes the quality of a 3D printed part. Applications include aerospace components such as monolithic thrust chambers, rocket engine components and heat exchangers, molds, tools and other applications, as well as high wear parts and surgical instruments.
Binder Jetting
Binder 3D printing technology uses powdered metal and a binder to form metal parts (Sorrce: ExOne) binder, and not with a laser. During post-processing, the binder is removed.
Binder application stands out for its high printing speed compared to other 3D printing methods or traditional manufacturing, and metal parts made with this technology have material properties equivalent to parts made by injection molding metal.
The number of manufacturers producing metal-bonded inkjet 3D printers is much smaller than that of LPBF machines.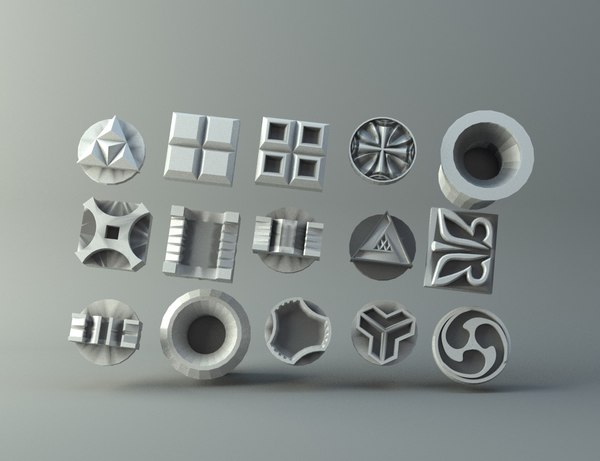 Leading manufacturers include ExOne, Desktop Metal, Digital Metal, GE Additive and HP.
Binder blasting is ideal for medium to high volume production of metal tools and spare parts.
In fact, HP claims that its Metal Jet 3D printer was designed specifically for mass production of 316L stainless steel products. HP has partnered with Parmatech to produce metal parts for the medical industry. Pennsylvania-based ExOne uses this technology to manufacture hard metal cutting tools and tool steels.
Electron Beam Melting (EBM)
(Source: GE Additive)
Electron Beam Melting (EBM) is another powder cladding technology. It works in a similar way to selective laser melting (SLM), but instead of using a laser as the energy source, it uses a much more powerful beam of charged particles.
The recoater moves the powder onto the printing plate and an electron beam selectively melts each layer of powder. After each layer is printed, the plate is lowered and another one is applied on top of the previous layer.
EBM can be much faster than SLM, but SLM produces smoother and more accurate pieces. The electron beam is wider than the laser beam, so EBM cannot produce the same precise parts as SLM. Another difference is that the manufacturing process takes place in a vacuum chamber, which reduces the amount of impurities in the material that can lead to defects. That is why EBM is often chosen for printing components for the aerospace, automotive, defense, petrochemical and medical implant industries.
Titanium is the most popular metal for most EBM applications, however steel can be used.
Cold Spray
(Source: Impact Innovations)
Cold spray 3D printing is done by injecting metal powders through a jet nozzle into a supersonic stream of pressurized gases such as air, nitrogen, or helium. The process is called "cold" because the metal particles do not melt, but hit the metal substrate and adhere to its surface during the so-called plastic deformation.
Cold spray printed products are not prone to porosity, thermal cracking and other defects associated with melt-based technologies.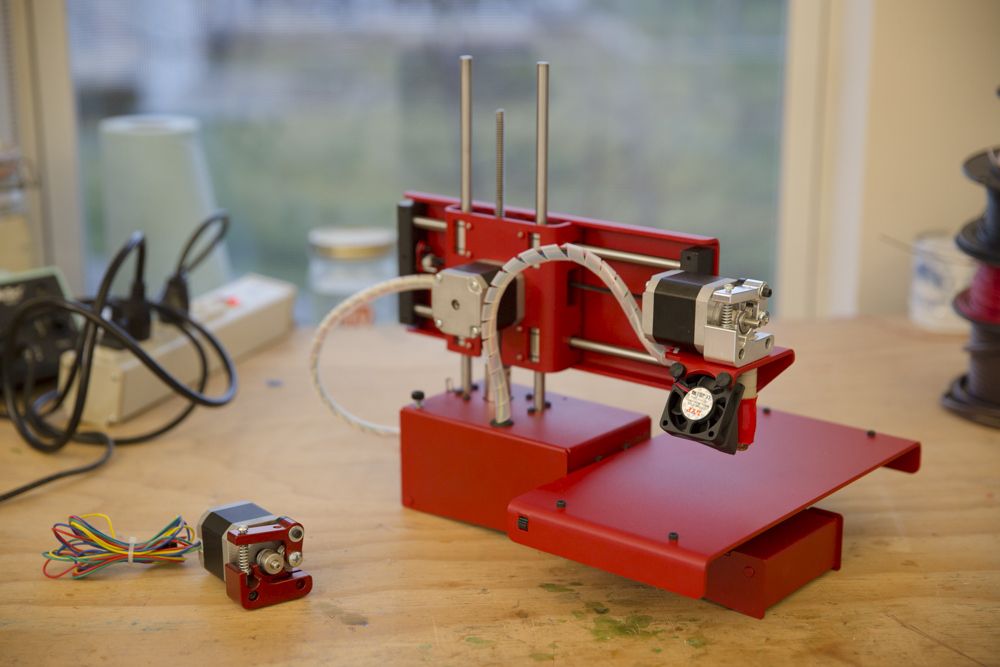 This method has several advantages over other production methods. The technology is used in the military and aerospace industries around the world. For example, the US Army uses cold spray to repair the mounts of a worn Bradley 25mm steel turret gun.
In the automotive industry, cold spray steel is used for crash repairs because the high strength steel substrates in automobiles can be susceptible to thermal repair methods such as welding.
Direct Energy Deposition (DED) and Wire Arc Additive Manufacturing (WAAM)
WAAM Steel Parts from MX3D (Source: MX3D)
Direct Energy Deposition (DED) uses welding powder or wire that enters through a nozzle and is fed into the power source to melt the metal. A melt region is created and applied to the substrate. DED is a new process, reminiscent of an old building technology known as "cladding", in which a coating is applied to a substrate, often for thermal insulation or weather resistance. DED is useful for fabricating large objects as a whole, as well as complex geometries that require extensive machining.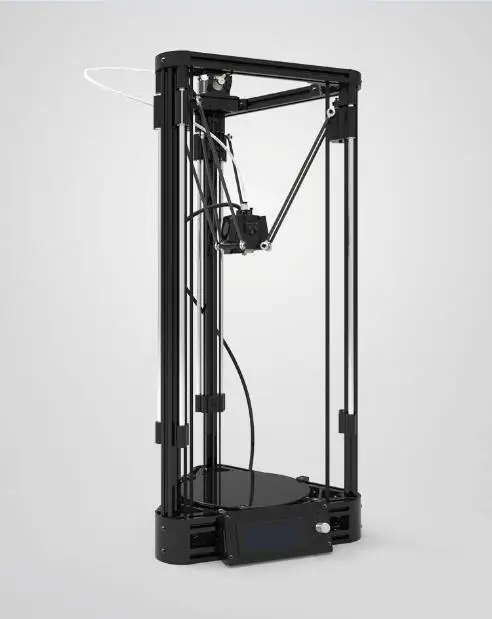 DED can get such parts much closer to finished than traditional CNC machining.
Because DED uses a coating process, it can be used to add complex geometries to existing steel parts, thus combining complexity with cost savings. For example, the French company AddUp advertises a rocket nozzle that uses a preformed large 304 stainless steel hopper cone printed with an isogrid structure, usually made from a larger piece by traditional methods.
A technology related to DED is wire-arc additive manufacturing (WAAM). Instead of powder, WAAM uses a metal wire that is melted by an electric arc. The process is controlled by robotic arms. WAAM is also capable of producing large-sized metal parts, as demonstrated by the Dutch company MX3D and its nine thousand-pound 41-foot stainless steel bridge in Amsterdam, as well as an oil and gas equipment repair part, proving that parts can be made in the field.
Micro 3D printing
Micro parts printed from steel (Source: 3D MicroPrint)
Micro scale additive manufacturing, or micro 3D printing, can produce products with a resolution of a few microns (or less).