3D printer homemade kit
Cheap 3D Printer Kit, Best DIY 3D Printer and Reprap Kits
DIY 3D Printers
We have the collections of high quality reprap 3d printer kit to make your own 3d printer. 3d printer kit became very popular with students and enthusiasts who wants to make a 3d printer. Our store provides best 3d printer kits and you can choose your DIY 3d printer on your choice based on your budget and specifications.
3D Printing has been declared as one of the top emerging technology of the past decade and now is certainly the best time to get your hands on with it. 3D Printers have been around for some time now however the recent expiry of patents and the widespread availability at an affordable price has been a real catalyst in the spread of its acceptance with general public.
One of the most budget friend kind of the 3D Printers are the DIY (Do it yourself) 3D Printer kits. Although assembly of these 3d printers need some patience and some basic DIY skills, we have to point out that they are the one of best if you are inclined to understand the mechanics of these amazing machines.
All the DIY 3D printer kits available on our store have been handpicked and have gone through our strict quality control. We keep close eye on these printers and make sure every product delivered to our customers have gone through rigorous quality testing, such as inspection of raw materials used to make the kit , safety tests conducted on  electronics and circuits used, and inspection of all finished products before delivery to our customers.
DIY 3D printer kit is the best low-cost option if you want to learn the Nitty-gritty of 3D printing.
We are proud to pamper our customers with 3d printer options that are available at our store. You can chose from the widest range of 3d printer like 3D printer DIY Kits, Personal 3D Printers, Professional 3D Printers as well as Consumable which work with most kind of 3D printers.
Product Compare (0)
Filter
Sort By:
DefaultName (A - Z)Name (Z - A)Price (Low > High)Price (High > Low)Rating (Highest)Rating (Lowest)Model (A - Z)Model (Z - A)
Showing 1 to 25 of 93 (4 Pages)
Show:
255075100
QUICK VIEW
SALE
-54%
$139 USD$299 USD
(5 reviews)
(5 reviews)
QUICK VIEW
SALE
-36%
$159 USD$249 USD
(17 reviews)
(17 reviews)
QUICK VIEW
SALE
-25%
$169 USD$225 USD
(2 reviews)
(2 reviews)
QUICK VIEW
SALE
-11%
$169 USD$189 USD
(1 reviews)
(1 reviews)
QUICK VIEW
SALE
-20%
$179 USD$225 USD
(4 reviews)
(4 reviews)
QUICK VIEW
NEW
SALE
-22%
$179 USD$229 USD
(1 reviews)
(1 reviews)
QUICK VIEW
SALE
-28%
$179 USD$249 USD
(5 reviews)
(5 reviews)
QUICK VIEW
SALE
-54%
$183 USD$398 USD
(41 reviews)
(41 reviews)
QUICK VIEW
SALE
-24%
$189 USD$249 USD
(106 reviews)
(106 reviews)
QUICK VIEW
SALE
-60%
$199 USD$499 USD
(9 reviews)
(9 reviews)
QUICK VIEW
SALE
-33%
$199 USD$299 USD
(1 reviews)
(1 reviews)
QUICK VIEW
SALE
-23%
$199 USD$259 USD
(5 reviews)
(5 reviews)
QUICK VIEW
SALE
-31%
$206 USD$299 USD
(88 reviews)
(88 reviews)
QUICK VIEW
SALE
-40%
$209 USD$349 USD
(32 reviews)
(32 reviews)
QUICK VIEW
SALE
-43%
$209 USD$369 USD
(19 reviews)
(19 reviews)
QUICK VIEW
SALE
-56%
$222 USD$499 USD
(10 reviews)
(10 reviews)
QUICK VIEW
SALE
-54%
$229 USD$499 USD
(24 reviews)
(24 reviews)
QUICK VIEW
NEW
SALE
-8%
$229 USD$249 USD
(1 reviews)
(1 reviews)
QUICK VIEW
SALE
-41%
$234 USD$398 USD
(1 reviews)
(1 reviews)
QUICK VIEW
SALE
-20%
$239 USD$299 USD
(4 reviews)
(4 reviews)
QUICK VIEW
SALE
-20%
$239 USD$299 USD
(15 reviews)
(15 reviews)
QUICK VIEW
SALE
-38%
$248 USD$399 USD
(5 reviews)
(5 reviews)
QUICK VIEW
SALE
-17%
$249 USD$299 USD
(43 reviews)
(43 reviews)
QUICK VIEW
SALE
-22%
$249 USD$319 USD
(1 reviews)
(1 reviews)
QUICK VIEW
SALE
-49%
$252 USD$499 USD
(17 reviews)
(17 reviews)
This product has no stock!! Please enter your information to form bellow.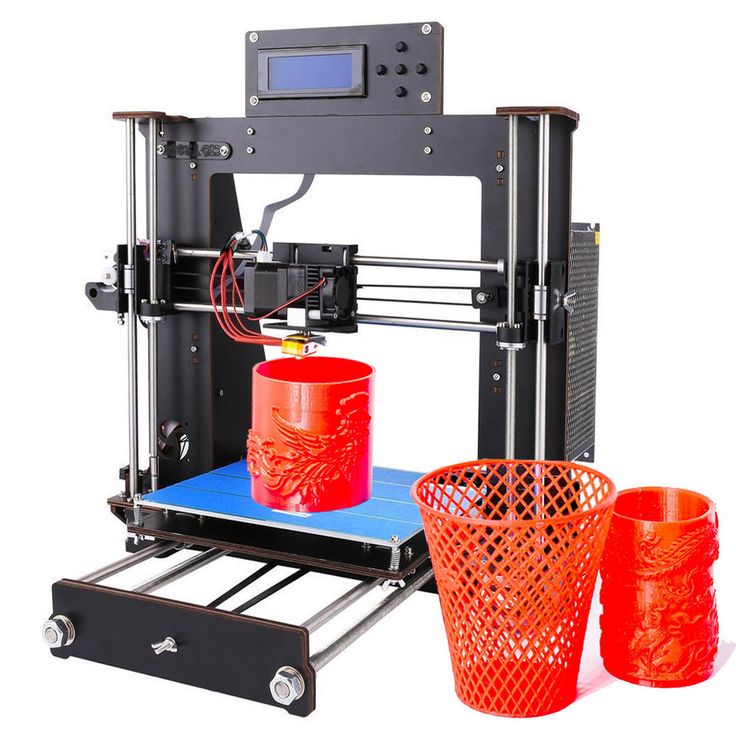 We will send you notification when it is back!
Your Name
Your Email
Your Phone
Top 15 Best DIY 3D Printer Kits
Published on May 13, 2021 by Alex M.
Most FDM 3D printers are now sold as Plug & Play models. However, this wasn't always the case. The origins of these 3D printers trace back to the RepRap project, started by Adrian Bowyer in 2005. This movement still continues today through some 3D printer kits and DIY 3D printer enthusiasts, most notably the Prusa kits. We have already listed the Best Low Cost 3D Printers, but now we have searched for the best DIY 3D printer kits out there. We've ranked them from most to least expensive for your convenience!
Sintratec Kit, an affordable SLS DIY 3D Printer Kit
Based in Switzerland, the Sintratec startup has developed one of the first low-cost 3D printers, Sintratec Kit based on laser sintering technology. It first appeared following a fundraiser campaign on Indiegogo in 2014, the firm today markets its machine as a kit.
This is the only 3D printer on this list that uses SLS, as it is a more expensive technology. It is available for €4,999 ($5,610) – SLS printers are usually around €200,000 –  the Sintratec Kit is capable of producing PA12 nylon parts and presents a maximum build volume of 110 x 110 x 110 mm. The startup explains that it takes about 4 days to assemble this 3D printer, however you can see it as the price to pay to access laser sintering so cheaply! For more information, you can visit their site HERE.
This Sintratec S1 DIY 3D printer kit is the only SLS 3D printer on our list
Moai, an SLA 3D printer kit
In 2016, Chinese manufacturer Peopoly launched its Kickstarter campaign to finance its new SLA kit machine called Moai. After great success, it was quickly delivered worldwide thanks to a very attractive price for a photopolymerization machine – it costs approximately $1,295. Moai offers a printing volume of 130 x 130 x 180 mm as well as a laser beam of 70 microns and a layer thickness between 10 and 200 microns.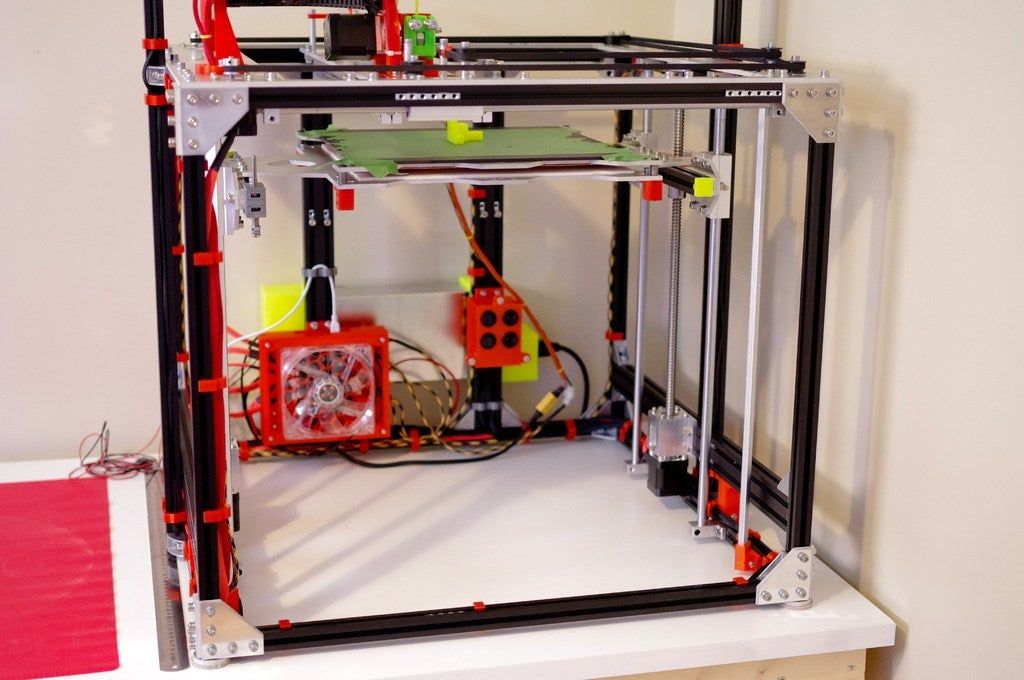 It is compatible with any resin on the market. Allow about 4 hours to assemble the machine – for your information a pre-assembled version is also available.
Vertex Kit, a Transparent 3D Printer Kit
The Vertex 3D printer is produced in the workshops of the Velleman manufacturer, a reputable company in the electronics sector founded in the 1970s. It is one of the few printers to offer a transparent chassis, and includes a glass tray and double extruder option. With a build volume of up to 180 x 200 x 190 mm for a layer thickness of between 50 and 200 microns, it's a solid option. The single-extruder version is available from €599 ($672). Compare the Vertex's specs in our comparator HERE.
Prusa i3 MK3S, the well-established DIY 3D printer kit
The Original Prusa i3 MK3S is the successor of the award-winning Original Prusa i3 MK2 3D printer. With the rebuilt extruder, a plethora of sensors and the new magnetic MK52 heatbed with replaceable PEI spring steel print sheet, it is their best version as of yet.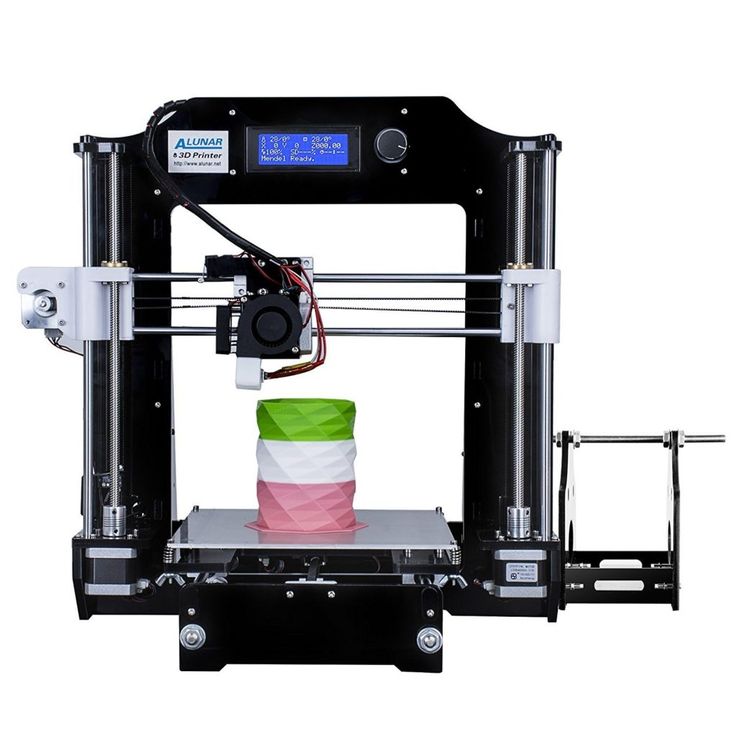 With a printing speed of 200 mm per second, this 3D desktop printer has a 250 x 210 x 210 x 210mm printing tray. It can print on almost all thermoplastics, including nylon and polycarbonates. On its official website, you can find the assembly instructions, validated by the whole community. It is available in kit form from $749 (€769.00 including VAT). For a cheaper price, there is also the Original Prusa MINI+ kit, starting at $349.00 (€379.00 including VAT), which as the name suggests is a more compact printer. With a build volume of 180 x 189 x 189 mm or 7 x 7 x 7 in, it is not significantly smaller than its older sibling and still boasts a number of the same features.
Micro Delta Rework
The MicroDelta Rework is the new version of the Micro Delta 3D printer designed by the Toulouse-based eMotion Tech. Equipped with a rigid structure with two steel blocks, the 3D printer kit can be assembled in 3 hours according to the manufacturer, with around 200 pieces to assemble.
Available with or without a heating plate, MicroDelta Rework offers a print volume of 150 mm in diameter and 200 mm in height. If one looks at its performance, it has layer thickness of 100 to 350 microns and can reach a print speed of 200 mm/s. It is available from €400 with the possibility of adding features.
FLSUN QQ-S Pro
The QQ-S Pro is the partially DIY offering from manufacturer flsun. With a retail price of $329.00, it is certainly not one of the cheapest on the market. However, the printer makes up for that with impressive features, including continuous printing from an interrupted position and automatic levelling. Additionally, the printer was designed for speed, printing 1.5time faster than printers based off of the I3 structure printer. Additionally, it has a "flexible three-axis linkage system, a powerful 32-bit motherboard, a 24V power supply, a lattice hot bed, and an all-metal side shell for better printing quality and a more stable structure.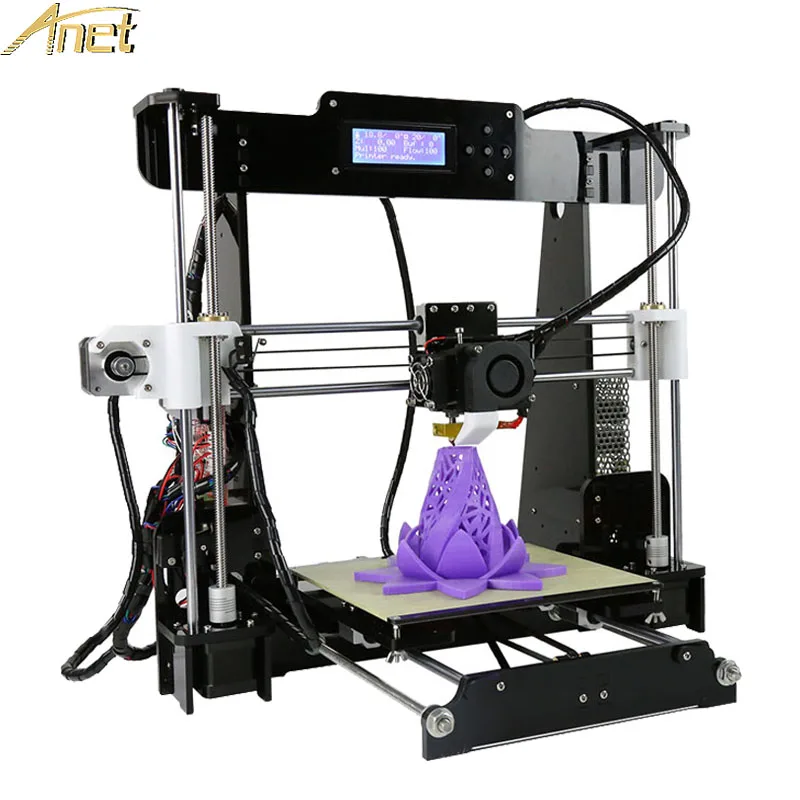 " The build volume is 255x255x365mm, making it another relatively large offering among the DIY printer kits. The print accuracy is 0.1mm and a layer thickness of 0.06-0.4mm, allowing for detail and accuracy. An additional benefit, it comes mostly assembled, meaning users should have it up and running in under an hour. 
Disco Ultimate
Starting at a price of €399, French manufacturer Dagoma's Disco Ultimate is one of the most affordable DIY 3D printer kits, marketed as the most accessible bi-color 3D printer on the market. Supplied with an SD card, an inductive probe (for levelling the tray) and several 3D printed components, it requires less than one day of work to assemble. Despite its appearance, the Disco offers a decent build volume of 200 x 200 x 200 mm. In addition it offers 50 micron layer thickness, 50 micron XY positioning and a maximum print speed up to 30% faster than its predecessor the DiscoEasy 200.
Tronxy X5SA
The 3D printer Tronxy X5SA was developed by the Chinese manufacturer of the same name and is one of the most popular DIY 3D Printer Kits on the market.
Based on FDM technology, this desktop machine offers a build volume of 330× 330×400 mm(12.992×12.992×15.75 in). Though originally based on the X3SA, the X5SA quickly overtook its predecessor in popularity thanks to its features such as the TITAN Extruder which is compatible with a variety of filaments including PLA, ABS, PETG, TPU, Wood, among others. It also has an automatic filament detector which will notify you when the machine has run out of filament saving time and trouble for the user. The manufacturer does note that this DIY machine is more suitable for 3D printing enthusiasts with some 3D printing experience, though they say that if you are willing to spend the time to learn how to assemble the machine, it could still be worth it. You can buy the X5SA starting from $258.00.
Tarantula Pro
The Tarantula Pro is the latest version of the Tarantula 3D printer kit from the China-based 3D printer manufacturer, TEVO. It is based on the classic RepRap Prusa i3 3D printer, its structure is known for its simplicity and robustness.
It presents a build volume of 235 x 235 x 250 mm and can print with a variety of filaments, from ABS, PLA, PVA, WOOD, etc. It is also equipped with a LCD screen for improved user experience. In terms of layer resolution, the manufacturer claims that you can achieve between 0.05mm-0.35mm and the extruder has been upgraded to a volcano extruder. This kit comes with a heated bed also. It retails for $229.
Anycubic 
Founded in 2015, Chinese manufacturer Anycubic has become one of the more popular 3D printer brands on the market, especially when it comes to their DIY machines. With a variety of choices, it can be hard to choose just one. The most talked about in the line is the i3 Mega S. Neither the cheapest nor the biggest out of Mega's options, its reliability as the mid-range option from the manufacturer has made it extremely popular with users across the globe. Starting at $219.00 and with a build volume of 210x210x205mm, anycubic is notable for its excellent adhesion, high quality accurate printing with a layer resolution of 5 microns as well as the variety of supported print materials (TPU, PLA, ABS, HIPS and Wood).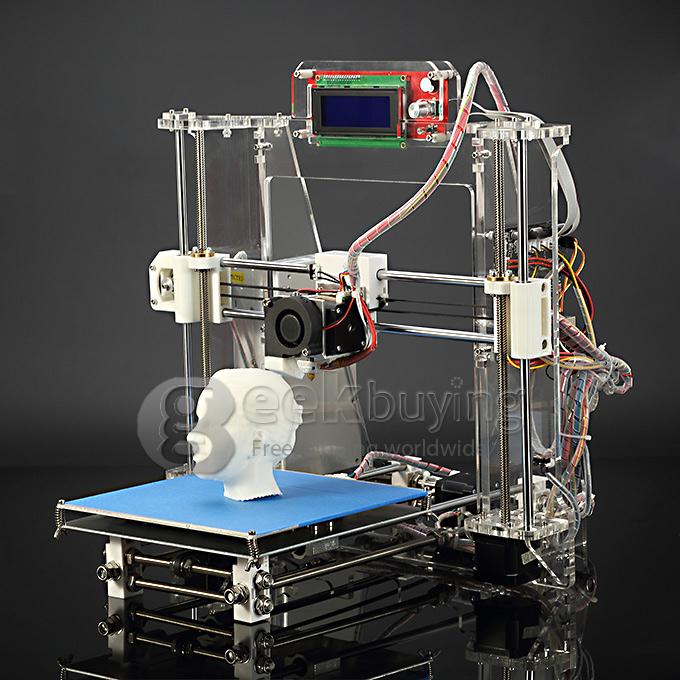 Of course, there are choices for any number of needs among Anycubic's other offerings. In the rest of the Mega series, the Mega Zero 2.0 has a larger build volume (220x220x250mm) for a cheaper price (starting at $169.00), though it has less features than the i3 Mega S. It is also comptabilie with PETG unlike the i3 S. For those willing to pay more for a more professional printer, the Mega Pro (210×210×205 mm³, starting at $309.00) and Mega X (300 x 300 x 305mm and starting at $359.00) could also be good options. Finally, Anycubic also offers the Chiron ($379.00 and 400x 400x 450 mm) and Predator (370×370×455mm, starting at $519.00 but only available in the EU), for those looking for a large build size. 
Colido DIY
The 3D printer Colido DIY comes from the Chinese manufacturer Colido. This fused deposition technology 3D printer has a print volume of 200 × 200 × 170 mm, it also has an integrated fan which helps improve the print quality.
According to the manufacturer, the assembly of the machine is very simple and only takes 15 minutes. The machine comes with a PLA coil, the only material it can use to print, as well as an USB key and two explanatory videos. You can find the Colido DIY from €180 ($202).
Anet A8
The Anet A8 is a 3D printer kit developed by Chinese manufacturer Anet. The Anet A8 uses FDM technology with a Cartesian FDM head that can print ABS and PLA filaments. The Anet A8 is compatible with a wide variety of filaments. It has a maximum build volume of 220 x 220 x 240 mm and comes with a heated print bed, reaching up to 100ºC. It is equipped with an LCD screen to provide an easier user experience. It is one of the most accessible machines on the market, with a starting price around $180.  The manufacturer, Anet has also launched the Anet A8 Plus: an upgrade to its Anet 8 printer.
Voxelab Aquila
Voxelab, a subsidiary of 3D Printer developer Flashforge, has made it its mission to provide comprehensive 3D printing solutions for both 3D printing beginners and advanced users for a cheap price.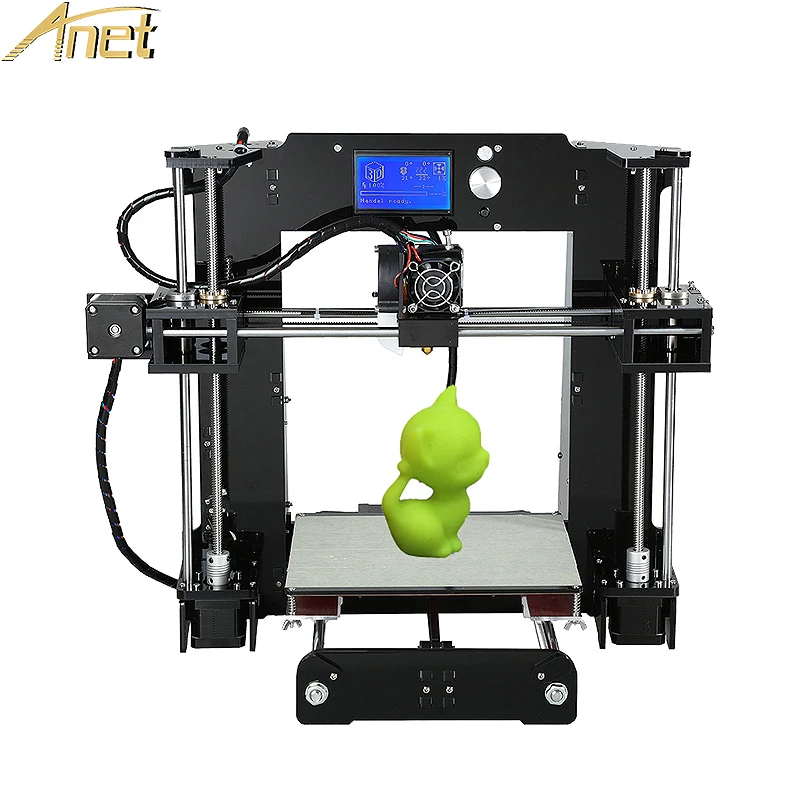 They certainly deliver on the promise with the Voxelab Aquila DIY FDM 3D Printer. Currently priced at only $179.00 on their website (down $20 from the regular listing of $199.00), Aquila is one of the cheaper DIY options on our list. Additionally, it boasts a larger build volume 220x220x250mm than many of the other options in the same price range. Though it is marketed as a DIY machine, the manufacturer notes that the machine is almost entirely assembled, the user will just need to install several main accessories, cutting down on time. The machine is compatible with PLA, ABS and PETG and boasts certain notable features, including a flexible print bed, a colourful screen with a user-friendly UI interface and filament auto-feeding.
Photo Credits: Voxelab
Creality Ender 3
When you think of DIY 3D printer kits, you would be remiss to not mention Creality, and especially the Ender 3 3D Printer. With a starting price of $155.00, it is one of the most affordable kits on the market.
The Ender 3 comes with several assembled parts, meaning that it will only take about 2 hours to fully assemble it. Additionally, the upgraded extruder helps to reduce plugging risk and the machine only needs about 5 minutes for the heated bed to reach 110℃. Customers can choose between the Ender 3, the Ender 3X (the Ender 3 + 1 tempered Glas and 5 nozzles), Ender 3 Pro, or Ender 3 V2 (the upgraded version). For those wanting a larger print volume (and not minding the higher cost), the CR 10 is also a popular DIY machine that is available from Creality.
Startt, the most affordable of all the DIY 3D printer kits
This DIY 3D printer kit belongs to the English brand Startt that produces its machines in China and the printer is distributed by the British company iMakr. It is undoubtedly one of the cheapest machines on the market, as it can be purchased from 100€ ($112). This FDM technology printer has a printing volume of 120 × 140 × 130 mm, can print with PLA filament and has interchangeable extruders to achieve different print qualities: 0.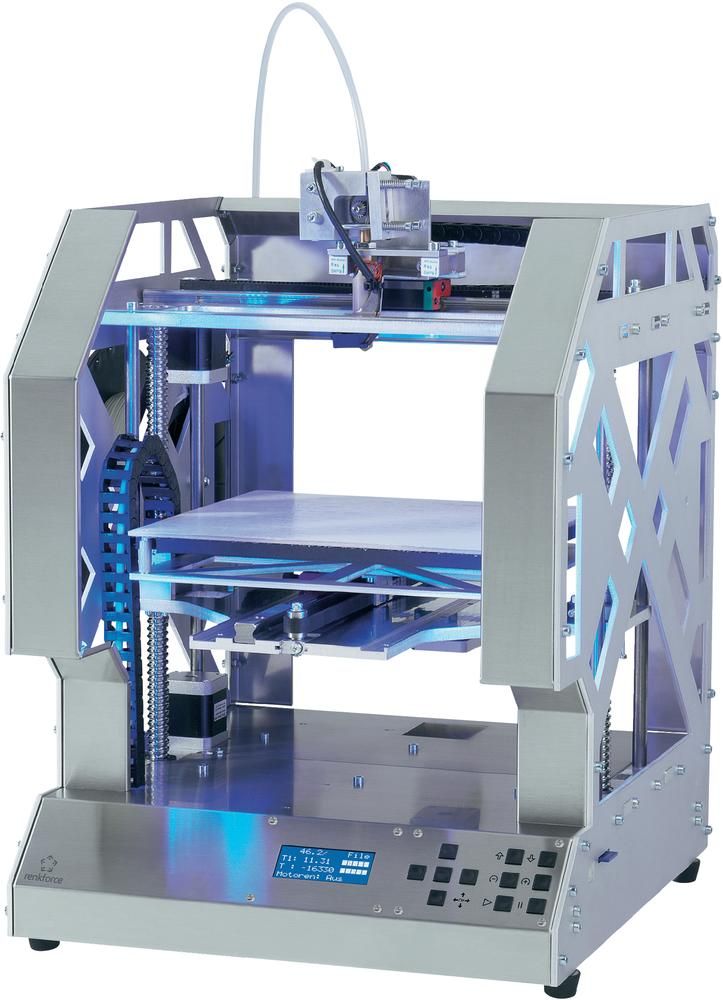 3, 0.4 or 0.5 mm. You can find more information about this 3D printer HERE. 
Did we include your favourite one of your favourite DIY 3D printer kits? Let us know in a comment below or on our Facebook and Twitter pages! Don't forget to sign up for our free weekly Newsletter, with all the latest news in 3D printing delivered straight to your inbox!
Build a home 3D printer with your own hands: recommendations from personal experience
3D printing and assembly of 3D printers is my hobby and passion. Here I will not share detailed diagrams and drawings, there are more than enough of them on specialized resources. The main goal of this material is to tell you where to start, where to dig and how to avoid mistakes in the process of assembling a home 3D printer. Perhaps one of the readers will be inspired by applied engineering achievements.
Why do you need a 3D printer? Use cases
I first came across the idea of ​​3D printing back in the 90s when I was watching the Star Trek series.
I remember how impressed I was by the moment when the heroes of the cult series printed the things they needed during their journey right on board their starship. They printed anything: from shoes to tools. I thought it would be great someday to have such a thing too. Then it all seemed something incredible. Outside the window are the gloomy 90s, and the Nokia with a monochrome screen was the pinnacle of progress, accessible only to a select few.
Years passed, everything changed. Around 2010, the first working models of 3D printers began to appear on sale. Yesterday's fantasy has become a reality. However, the cost of such solutions, to put it mildly, discouraged. But the IT industry would not be itself without an inquisitive community, where there is an active exchange of knowledge and experience and who just let them dig into the brains and giblets of new hardware and software. So, drawings and diagrams of printers began to surface more and more often on the Web. Today, the most informative and voluminous resource on the topic of assembling 3D printers is RepRap - this is a huge knowledge base that contains detailed guides for creating a wide variety of models of these machines.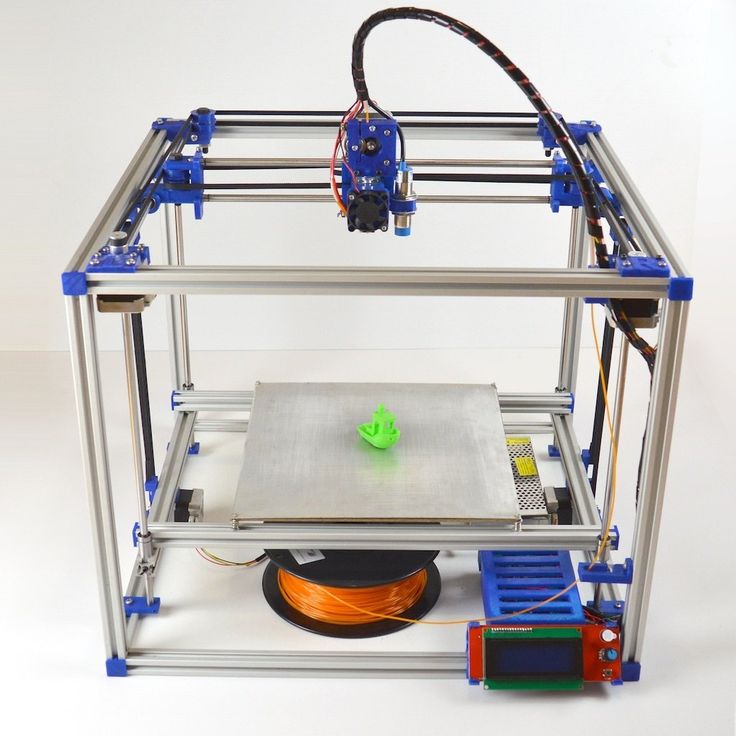 I assembled the first printer about five years ago. My personal motivation to build my own device is quite prosaic and based on several factors. Firstly, there was an opportunity to try to realize the old dream of having your own device, inspired by a fantasy series. The second factor is that sometimes it was necessary to repair some household items (for example, a baby stroller, car elements, household appliances and other small things), but the necessary parts could not be found. Well, the third aspect of the application is "near-working". On the printer, I make cases for various IoT devices that I assemble at home.
Agree, it is better to place your device based on Raspberry Pi or Arduino in an aesthetically pleasing "body", which is not a shame to put in an apartment or take to the office, than to organize components, for example, in a plastic bowl for food. And yes, you can print parts to build other printers :)
There are a lot of scenarios for using 3D printers.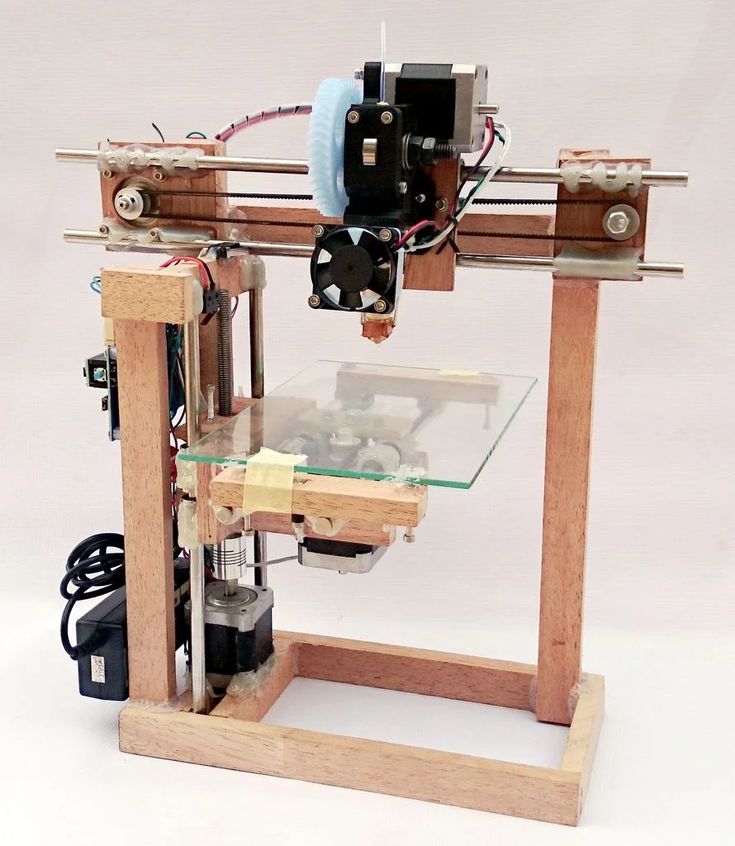 I think everyone can find something of their own.
A complex part in terms of drawing that I printed on my printer. Yes, it's just a figurine, but it has many small elements
Ready solution vs custom assembly
When a technology has been tested, its value in the market decreases markedly. The same thing happened in the world of 3D printers. If earlier a ready-made solution cost simply sky-high money, then today acquiring such a machine is more humane for the wallet, but nevertheless not the most affordable for an enthusiast. There are a number of solutions already assembled and ready for home use on the market, their price range ranges from $500-700 (not the best options) to infinity (adequate solutions start from a price tag of about $1000). Yes, there are options for $150, but we, for understandable, I hope, reasons, will not dwell on them.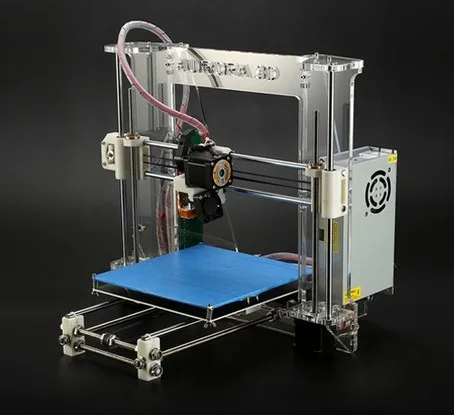 In short, there are three cases to consider a finished assembly:
when you plan to print not much and rarely;
when print accuracy is critical;
you need to print molds for mass production of parts.
There are several obvious advantages to self-assembly. The first and most important is cost. Buying all the necessary components will cost you a maximum of a couple of hundred dollars. In return, you will receive a complete 3D printing solution with the quality of manufactured products acceptable for domestic needs. The second advantage is that by assembling the printer yourself, you will understand the principles of its design and operation. Believe me, this knowledge will be useful to you during the operation of even an expensive ready-made solution - any 3D printer needs to be serviced regularly, and it can be difficult to do this without understanding the basics.
The main disadvantage of assembly is the need for a large amount of time.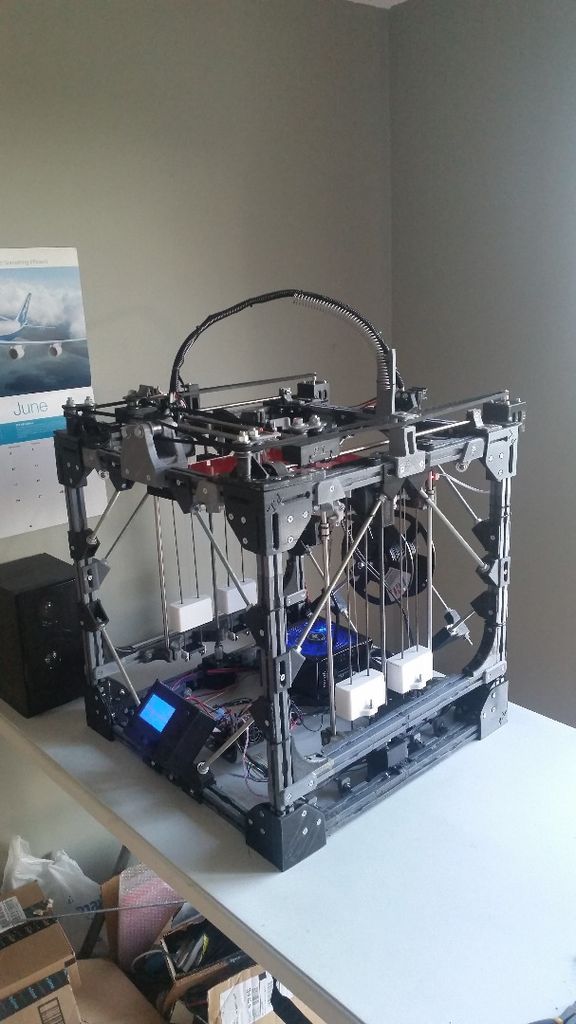 I spent about 150 hours on my first build.
What you need to assemble the printer yourself
The most important thing here is the presence of desire. As for any special skills, then, by and large, in order to assemble your first printer, the ability to solder or write code is not critical. Of course, understanding the basics of radio electronics and basic skills in the field of mechanics (that is, "straight hands") will greatly simplify the task and reduce the amount of time that needs to be spent on assembly.
Also, to start we need a mandatory set of parts:
Extruder is the element that is directly responsible for printing, the print head. There are many options on the market, but for a budget build, I recommend the MK8. Of the minuses: it will not be possible to print with plastics that require high temperatures, there is noticeable overheating during intensive work, which can damage the element. If the budget allows, then you can look at MK10 - all the minuses are taken into account there.
Processor board. The familiar Arduino Mega is well suited. I didn't notice any downsides to this solution, but you can spend a couple of dollars more and get something more powerful, with a reserve for the future.
Control board. I'm using RAMPS 1.4 which works great with the Arduino Mega. A more expensive but more reliable board is Shield, which already combines a processor board and a control board. In modern realities, I recommend paying attention to it. In addition to it, you need to purchase at least 5 microstep stepper motor controllers, for example - A4988. And it's better to have a couple of these in stock for replacement.
Heated table. This is the part where the printed element will be located. Heating is necessary due to the fact that most plastics will not adhere to a cold surface. For example, for printing with PLA plastic, the required surface temperature of the table is 60-80°C, for ABS - 110-130°C, and for polycarbonate it will be even higher
There are also two options for choosing a table - cheaper and more expensive. Cheaper options are essentially printed circuit boards with preheated wiring. To operate on this type of table, you will need to put borosilicate glass, which will scratch and crack during operation. Therefore, the best solution is an aluminum table.
Stepper motors. Most models, including the i2 and i3, use NEMA 17 size motors, two for the Z axis and one each for the X and Y axes. Finished extruders usually come with their own stepper motor. It is better to take powerful motors with a current in the motor winding of 1A or more, so that there is enough power to lift the extruder and print without skipping steps at high speed.
Basic set of plastic fasteners.
Belt and gears to drive it.
Examples of elements appearance: 1) MK8 extruder; 2) Arduino processor board; 3) RAMPS control board; 4) motor controllers; 5) aluminum heated table; 6) NEMA 17 stepper motor; 7) a set of plastic fasteners; 8) drive gears; 9) drive belt
This is a list of items to be purchased.
Hardcore users can assemble some of them themselves, but for beginners, I strongly recommend purchasing ready-made solutions.
Yes, you will also need various small things (studs, bearings, nuts, bolts, washers ...) to assemble the case. In practice, it turned out that using a standard m8 stud leads to low printing accuracy on the Z axis. I would recommend immediately replacing it with a trapezoid of the same size.
M8 trapezoid stud for Z axis, which will save you a lot of time and nerves. Available for order on all major online platforms
You also need to purchase customized X-axis plastic parts, such as these from the MendelMax retrofit kit.
Most parts available at your local hardware store. On RepRap you can find a complete list of necessary little things with all sizes and patterns. The kit you need will depend on the choice of platform (we'll talk about platforms later).
What's the price
Before delving into some aspects of the assembly, let's figure out how much such entertainment will cost for your wallet.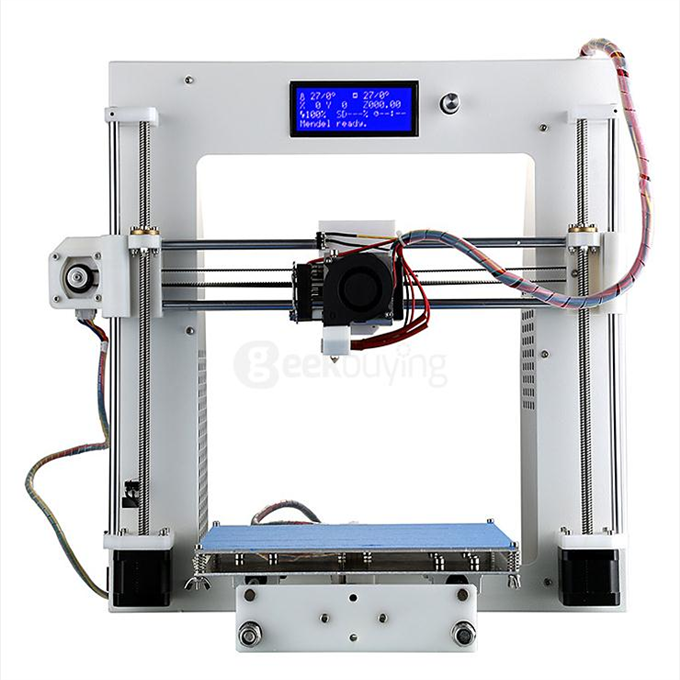 Below is a list of parts required for purchase with an average price.
Platform selection
The community has already developed a number of different platforms for assembling printers - the most optimal case designs and the location of the main elements, so you do not have to reinvent the wheel.
i2 and i3 are key platforms for self-assembly printer enclosures. There are also many modifications of them with various improvements, but for beginners, these two classic platforms should be considered, since they do not require special skills and fine-tuning.
Actually, illustration of platforms: 1) i2 platform; 2) i3 platform
On the plus side of i2: it has a more reliable and stable design, although it is a little more difficult to assemble; more opportunities for further customization.
The i3 variant requires more special plastic parts to be purchased separately and has a slow print speed. However, it is easier to assemble and maintain, and has a more aesthetically pleasing appearance.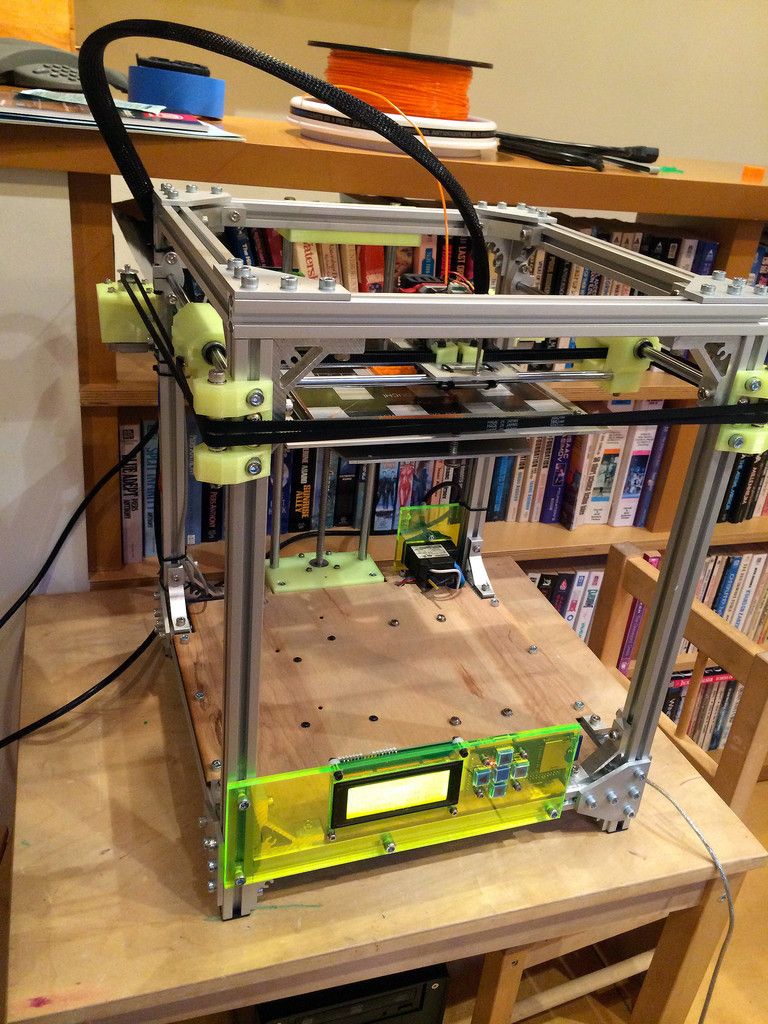 You will have to pay for simplicity with the quality of printed parts - the body has less stability than i2, which can affect print accuracy.
Personally, I started my experiments in assembling printers from the i2 platform. She will be discussed further.
Assembly steps, challenges and improvements
In this block, I will only touch on the key assembly steps using the i2 platform as an example. Full step by step instructions can be found here.
The general scheme of all the main components looks something like this. There is nothing particularly complicated here:
I also recommend adding a display to your design. Yes, you can easily do without this element when performing operations on a PC, but it will be much more convenient to work with the printer this way.
Understanding how all components will be connected, let's move on to the mechanical part, where we have two main elements - a frame and a coordinate machine.
Assembling the frame
Detailed frame assembly instructions are available on RepRap.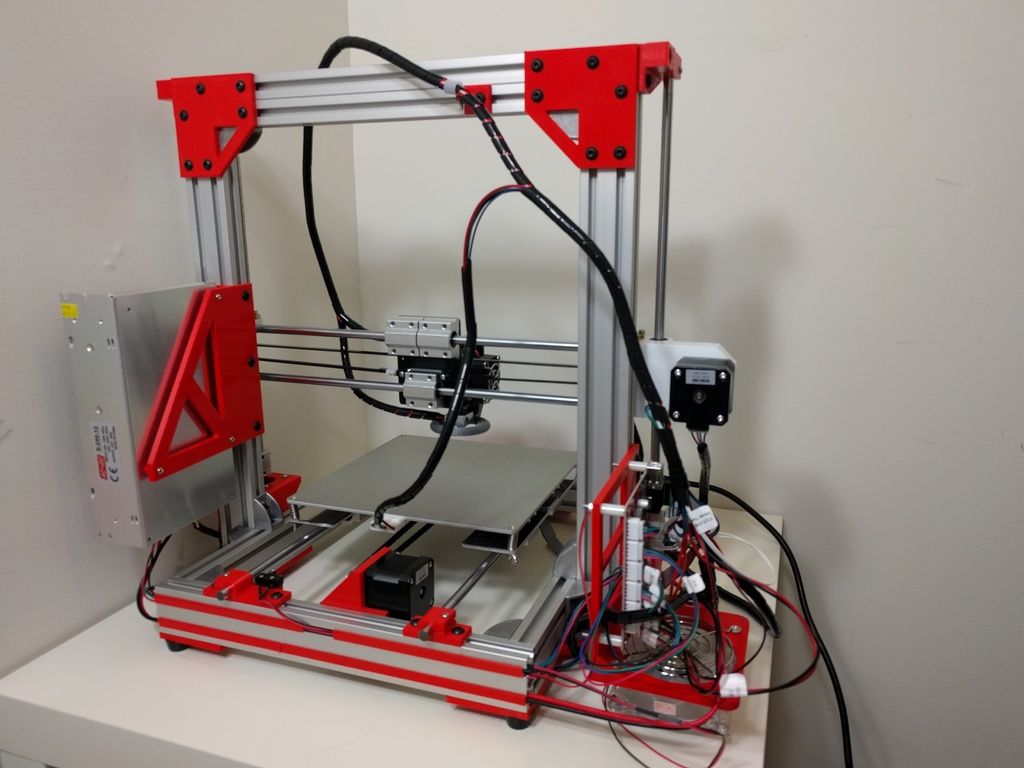 Of the important nuances - you will need a set of plastic parts (I already talked about this above, but I'd better repeat it), which you can either purchase separately or ask your comrades who already have a 3D printer to print.
The frame of the i2 is quite stable thanks to its trapezoid shape.
This is how the frame looks like with parts already partially installed. For greater rigidity, I reinforced the structure with plywood sheets
Coordinate machine
An extruder is attached to this part. The stepper motors shown in the diagram above are responsible for its movement. After installation, calibration is required along all major axes.
Important - you will need to purchase (or make your own) a carriage for moving the extruder and a mount for the drive belt. Drive belt I recommend GT2.
The carriage printed by the printer from the previous picture after it has been assembled.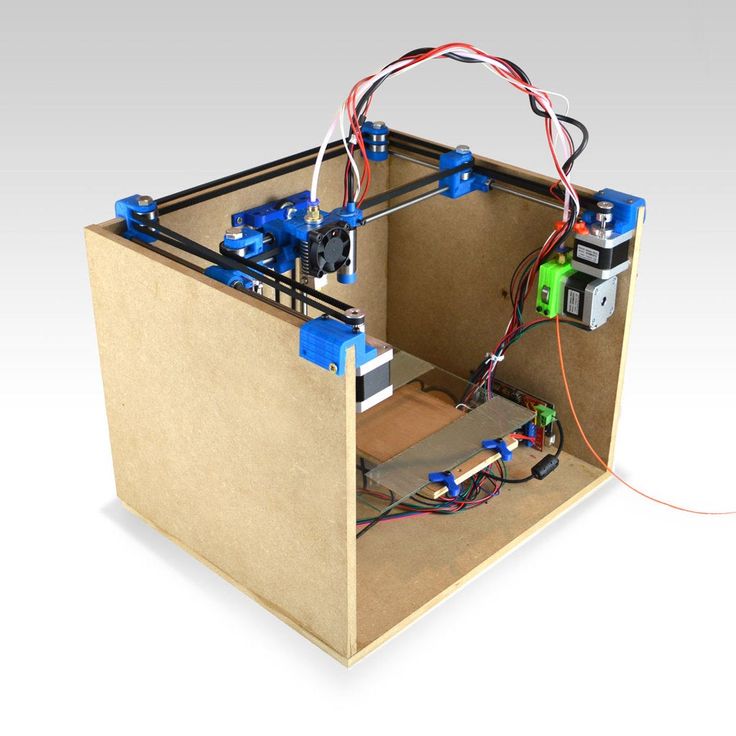 The part already has LM8UU bearings for guides and belt mount (top)
Calibration and adjustment
So, we completed the assembly process (as I said, it took me 150 hours) - the frame was assembled, the machine was installed. Now another important step is the calibration of this very machine and extruder. Here, too, there are small subtleties.
Setting up the machine
I recommend calibrating the machine with an electronic caliper. Do not be stingy with its purchase - you will save a lot of time and nerves in the process.
The screenshot below shows the correct constants for the Marlin firmware, which must be selected in order to set the correct number of steps per unit of measure. We calculate the coefficient, multiply it, substitute it into the firmware, and then upload it to the board.
Marlin 9 firmware constants0022
For high-quality calibration, I recommend relying on larger numbers in measurements - take not 1-1.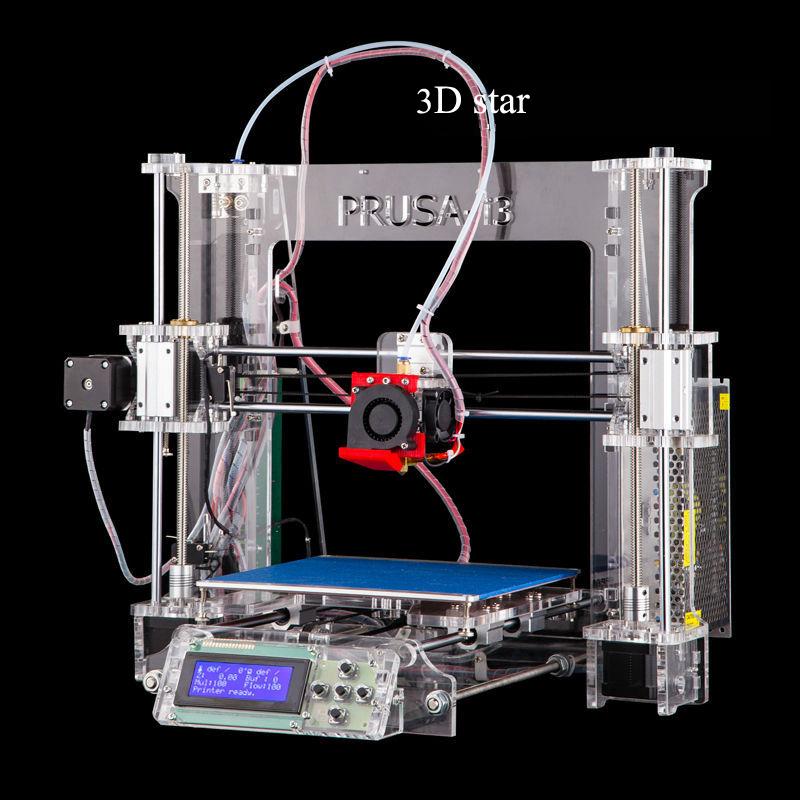 5 cm, but about 10. So the error will be more noticeable, and it will become easier to correct it.
Calibrating the extruder
When the frame is assembled, the machine is calibrated, we start setting up the extruder. Here, too, everything is not so simple. The main task of this operation is to correctly adjust the supply of plastic.
If underfeeding, the printed test item will have noticeable gaps, like test die 1. Conversely, the result will look bloated if plastic is overfed (dice 2)
Getting Started Printing
It remains for us to run some CAD or download ready-made .stl, which describe the structure of the printed material. Further, this structure needs to be converted into a set of commands understandable to our printer. For this I use the Slicer program. It also needs to be set up correctly - specify the temperature, the size of the extruder nozzle. After that, the data can be sent to the printer.
Slicer interface
As a raw material for printing, I recommend starting with regular ABS plastic - it is quite strong, products made from it are durable, and it does not require high temperatures to work with.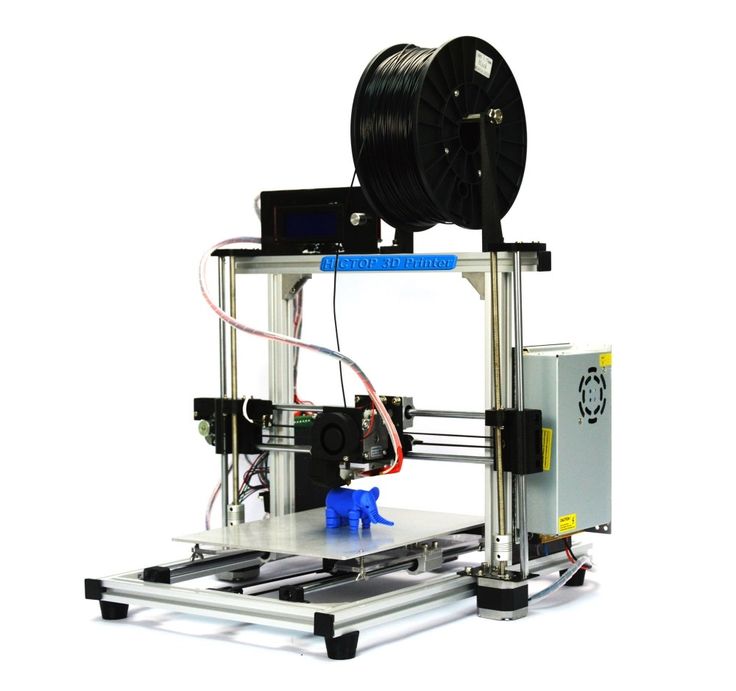 For comfortable printing with ABS plastic, the table must be heated to a temperature of 110-130 ° C, and the extruder nozzle - within 230-260 ° C.
Some important details. Before printing, calibrate the machine along the Z axis. The extruder nozzle should be approximately half a millimeter from the table and ride along it without distortion. For this calibration, a regular sheet of A4 paper inserted between the nozzle and the surface of the heated table is best suited. If the sheet can be moved with little effort, the calibration is correct.
Another thing to keep in mind is the surface treatment of the heated table. Usually, before printing, the surface of the table is covered with something that hot plastic sticks to well. For ABS plastic, this can be, for example, Kapton tape. The disadvantage of adhesive tape is the need to re-glue it after several printing cycles. In addition, you will have to literally tear off the adhering part from it. All this, believe me, takes a lot of time.
Therefore, if it is possible to avoid this fuss, it is better to avoid it.
An alternative option that I use instead of scotch tape is to apply several layers of ordinary light beer, followed by heating the table to 80-100 ° C until the surface is completely dry and re-applying 7-12 layers. It is necessary to apply the liquid with a cloth moistened with a drink. Among the advantages of this solution: ABS plastic separates from the table on its own when it cools down to about 50 ° C and is removed without effort, the table does not have to be peeled off, and one bottle of beer will last you for several months (if you use the drink only for technical purposes :)).
After we have collected and configured everything, we can start printing. If you have an LCD screen, then the file can be transferred for printing using a regular SD card.
The first results may have bumps and other artifacts - do not worry, this is a normal process of "grinding" the printer elements, which will end after a few print cycles.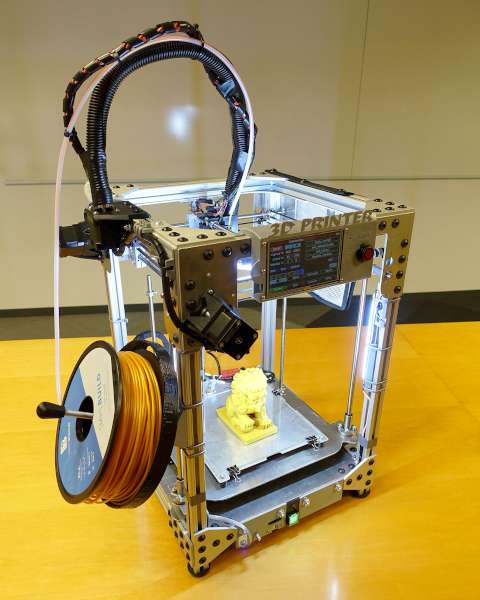 Tips to make life easier (and sometimes save money)
In addition to the small recommendations given in the text above, in this section I will also give a short list of tips that will greatly simplify the operation of a 3D printer and the life of its owner.
Do not experiment with nozzles. If you plan to immediately print from materials that require high temperatures, then it is better to immediately take the MK10 extruder. On MK8, you can "hang" special nozzles that support high-temperature conditions. But such modifications often cause difficulties and require special experience. It is better to avoid this fuss on the shore by simply installing the right extruder for you.
Add starter relay for heated table. Improving the power supply system for this important printing part with a starter relay will help solve the known problem of RAMP 1.4 - overheating of the transistors that control the power of the table, which can lead to failure of the board. I made this upgrade after having to throw away a few RAMPS 1.4s.
Select the correct filament diameter for printing. I recommend using 1.75mm plastic for MK8 and MK10. If we take plastic, for example, 3 mm, then the extruder simply does not have enough strength to push it at an acceptable speed - everything will be printed much longer, and the quality will drop. ABS plastic is ideal for MK8, MK10 will be able to produce products from polycarbonate.
Use only new and precise X and Y guides. Print quality will be affected. It is difficult to count on good quality with bent or deformed guides along the axes.
Take care of cooling. During my experiments with various extruders, the MK10 showed the best results - it prints quite accurately and quickly. The MK10 can also print plastics that require a higher print temperature than ABS, such as polycarbonate. Although it is not as prone to overheating as its younger brother MK8, I still recommend taking care of its cooling by adding a cooler to your design. It must be permanently enabled, this option can be configured in Slicer. You can also add coolers to keep the stepper motors at an acceptable temperature, however, make sure that their air flows do not fall on the printed part, as this can lead to its deformation due to too rapid cooling.
Consider heat retention. Yes, on the one hand, we are struggling with overheating of the elements. On the other hand, a uniform temperature around the printer will contribute to high-quality printing (the plastic will be more pliable). To achieve a uniform temperature, you can put our printer, for example, in a cardboard box. The main thing is to connect and configure the coolers before that, as described above.
Consider insulating your desk. Heated table heats up to high temperatures. And if part of this heat leaves properly, heating the printed part, then the second part (from below) just goes down. To concentrate the heat from the table onto the part, you can perform an operation to insulate it. To do this, I simply attach a cork mouse pad to its bottom using stationery clips.
Pins
I am sure that during the assembly process you will encounter a number of difficulties specific to your project. Neither this text nor even the most detailed guides will insure against this.
As I wrote in the introductory part, the above does not claim the status of a detailed assembly manual. It is almost impossible to describe all the stages and their subtleties within the framework of one such text. First of all, this is an overview material that will help you prepare for the assembly process (both mentally and financially), understand whether you personally need to bother with self-assembly - or give up on everything and buy a ready-made solution.
For me, assembling printers has become an exciting hobby that helps me solve some issues in home and work affairs, take my mind off programming and do something interesting with my own hands. For my children - entertainment and the opportunity to get unusual and unique toys.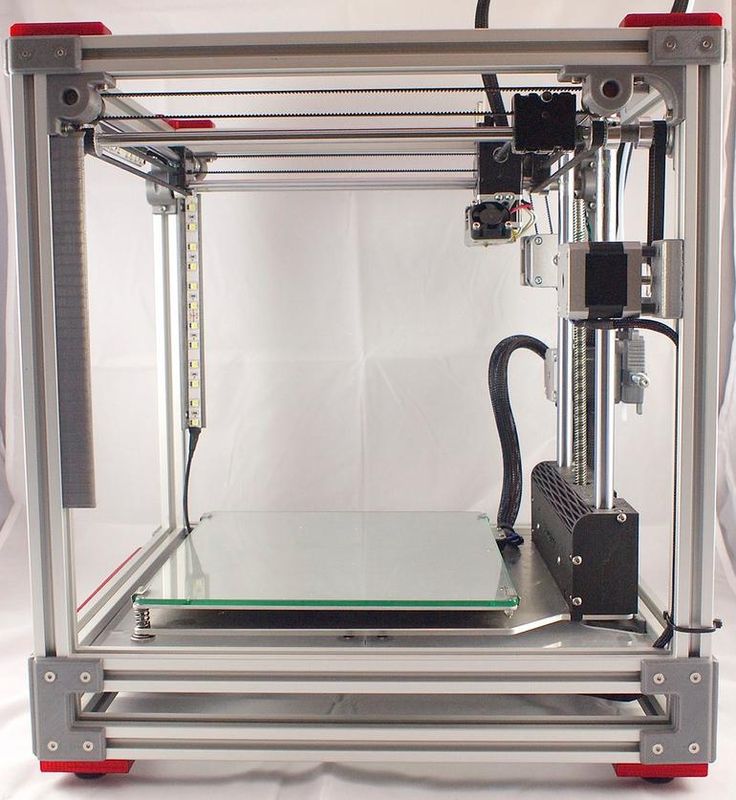 By the way, if you have children whose age allows them to mess around with such things, such an activity can be a good help for entering the world of mechanics and technology.
For everyone, the vectors of using 3D printers will be very different and very individual. But, if you decide to devote your personal time to such a hobby, believe me, you will definitely find something to print :)
I will be glad to answer comments, remarks and questions.
What to read/see
what can be printed;
3D printer forum;
RepRap community site with model descriptions and assembly instructions;
printer that prints electronics.
Subscribe to the Telegram channel "DOU #tech" so you don't miss new technical articles.
Topics: DIY, embedded, tech
Do-it-yourself 3D printer from an inkjet printer
A 3D printer is a high-tech and expensive device. If you buy a cheap device, you may encounter poor-quality assembly, fragile components and a short uptime.
Having in stock unnecessary, decommissioned, failed inkjet printers and scanners, you can assemble a printing device from their parts to create three-dimensional models.
Do-it-yourself 3D printer from an inkjet printer
If the cost of the device is the leading factor in choosing a device for printing 3D objects, it is worth assembling a 3D printer yourself. According to user reviews, cheap models of 3D printed devices made in China have the main drawback - the low quality of components. In particular, guides are the weak point of Chinese devices. These elements are subjected to significant stress, and if they are of poor quality, they can be deformed under the action of tension belts.
Important! In older document printers, the rails are made of hardened steel. They do not bend even with considerable effort. Such details will be an ideal alternative to regular Chinese ones.
By dismantling unnecessary office devices, you can get a set of spare parts necessary for assembling a 3D printer and save a lot on the purchase of components.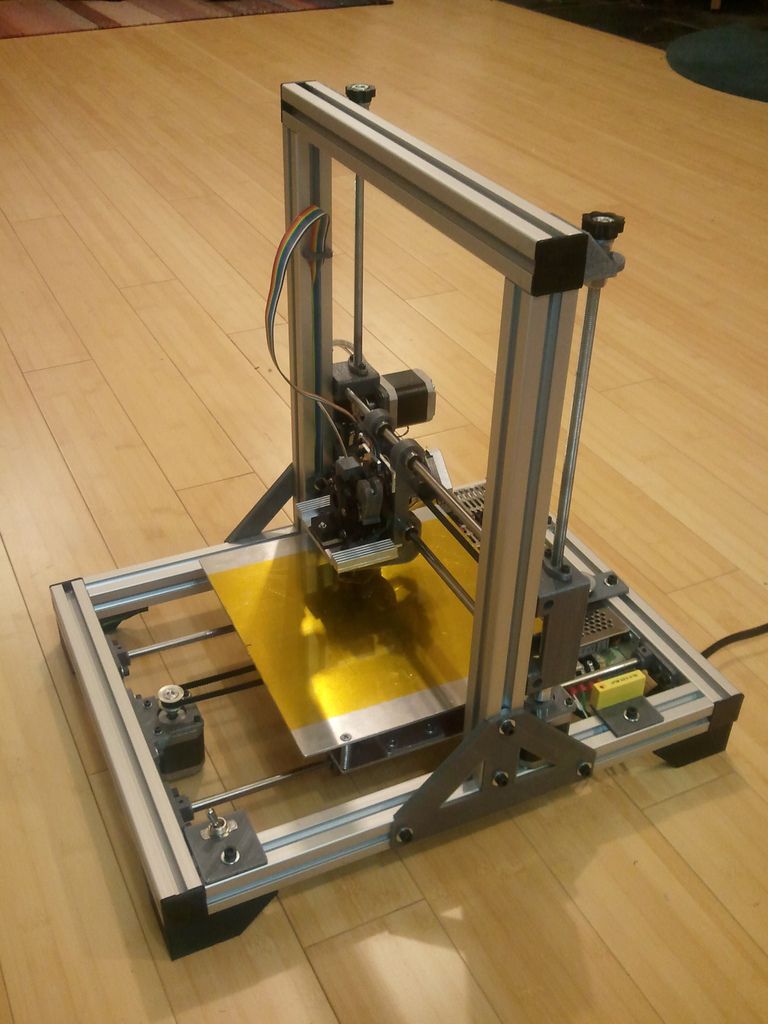 These are:
printer head slide assembly;
timing belts;
mechanical or optical limit switches;
power supply;
stepper motors and drivers with controllers and other parts.
Attention! Inexpensive inkjet printers were mostly equipped not with stepper motors, but with DC motors with an encoder. Theoretically, they can be used in the assembly of a 3D apparatus by redesigning the latter. Stepper motors are usually extracted from scanners.
But the advantage of DC motors should be noted: they consume electricity only during movement, while stepper motors are constantly supplied with power.
Accessories such as hot end, extruder and control board will have to be purchased. The frame is assembled from improvised materials - plywood, steel corners or parts of the cases of disassembled copiers.
A self-assembled printer will be much cheaper than factory counterparts, but at the same time, it will be of higher quality than budget models presented on the market by Chinese manufacturers.
How to make a 3D printer from an inkjet printer: step-by-step instructions
To work on assembling a printer from donor components, you will need a set of tools and materials:
hacksaw, drill - to make the case;
soldering iron and solder - for mounting electrical cables;
screwdrivers and hex set - for assembling components;
pliers;
multimeter tester - for checking the electrical circuit;
screws and nuts;
cable ties;
electrical tape.
Attention! Knowledge of electronics and engineering is a plus.
Accessories:
steel rails;
timing belts;
micro stepper motors;
stepper motor drivers;
extruder and hotend;
optical sensors - limit switches-microswitches;
power supply;
connection cables;
electronic control board and microcontroller based on Arduino;
LCD display;
desktop glass;
parts for the frame.
Next, you will need to stock up on a fair amount of patience and pedantry - assembly requires careful observance of all instructions.
Assembly process
Fabrication and painting of the frame.

Mounting the X and Y frame axes and fixing the stepper motors to them. The extruder will move along the X axis, the Y axis is needed to move the platform.
Installing the Z axis support rod.
Attaching the extruder.
Connection of heating elements, cables, power supply.
Assembly of electronic elements: boards, microcontroller, LCD display.
After the circuits have been assembled and tested, the software is installed. At the last stage, the working table, the X, Y, Z axes, the temperature of the heating elements and the filament pulling speed are calibrated.
Important! After starting the printer, print a test model. It will show all the flaws in the assembly and settings.
Mistakes and how to avoid them
Printer performance depends on the quality of the installation. But it is not always possible to eliminate errors when assembling the device.
One of the serious mistakes that is often made when assembling the printer with your own hands is the incorrect installation of the frame elements. Even a slight misalignment of the corners will cause jamming when the carriages move. The geometry of the mating parts must be maintained as accurately as possible.
If the body is made of plywood, it is recommended to cut its elements on a CNC laser machine. When assembling a frame from metal corners, it is necessary to control the mating angles of the parts at each stage.
The second common problem is the backlash of the frame elements. In this situation, print quality cannot be achieved. There should be no gaps between the parts. They occur either when the fasteners are loosely tightened, or if the frame elements are poorly prepared, that is, the dimensions are incorrectly maintained.
If the electrical wiring connectors are not of good quality, there will be constant power outages. And the installation of short wires will cause them to break. The length of the wiring must match the dimensions of the frame, taking into account moving parts. It is necessary to check the tightness of the connection of the connectors, thereby minimizing the risk of disconnecting individual components and mechanisms from the power supply.
Quality control of the assembly at each stage, checking all connections and geometry of structural elements will help to avoid problems.
That's interesting! The article discussed how to assemble an FDM printer from improvised materials and parts left after dismantling office equipment. And an engineer from the Netherlands assembled a powder-type 3D printer based on an inkjet printer. As a filament, he used gypsum, sand, metal powder, and filled the cartridge with a binder. Otherwise, the technology is similar to laser layer-by-layer sintering.