Best 3d printer for making miniatures
6 Best 3D Printers For Miniatures in October 2022 (D&D & More)
The rise of video games has pushed tabletop games to the fringes, but those who enjoy these games are often die-hard fans. With custom characters and models for games becoming so pricey, many have decided that buying a 3D printer for miniatures and printing their own custom models is the way forward.
Miniatures commonly refer to games like Warhammer, Dungeons & Dragons and 28mm miniatures, but 3D printing miniatures can mean any kind of small model.
This article gives advice about the best 3D printers for miniatures for both models and terrain you can buy based on your priorities, preferences, and budget, as well as key tips for printing miniatures – and beyond the specs, the factors that actually make a difference to miniature print quality.
BUDGET PICK
Anycubic Photon M3
High quality 4K screen for low price
Larger build volume than Photon Mono 4K and Elegoo Mars 3
Available at:
Anycubic here
QUALITY PICK
Anycubic Mono X 6K
Higher-quality 6K LCD screen
Much larger print area for printing many miniatures in one job
Available at:
Anycubic hereAmazon here
FOR TERRAIN
Creality Ender 3 V2
Lower quality than a resin printer, but ideal for terrain
Great low-cost entry-level printer
Available at:
Creality hereAmazon here
Why 3D Print Your Own Miniatures?
Rather than being limited by the models featured in the catalogs of miniatures companies, and having to pay in excess of $10 per model, with a 3D printer you can print whatever you want, and also save up to 90% on the purchase price!
Some designers online publish their miniature files for free online (we include the best places later on), but even premium models are extremely cheap – often just a few dollars.
And when you buy these, you get to keep the STL file, so you can print the model over and over again.A 3D printed figurine we printed on our Elegoo resin printer.3D printed ring miniature – only resin printers are capable of this level of detail.
Some premium files even come with their slicer profiles pre-made so that you just need to import the file, and print.
So for deciding whether to buy or 3D print your tabletop miniatures, the main two factors are choice, and price.
The Best 3D Printers for Miniatures
| Name | Printer type | Build volume (mm) | XY Resolution | Price | Where to buy for best price? |
| --- | --- | --- | --- | --- | --- |
| Elegoo Mars 2 Pro | Resin | 129 x 80 x 160 | 50μm | $220 | Elegoo here |
| Anycubic Photon M3 | Resin | 163 x 103 x 180 | 40μm | $300 | Anycubic here |
| Elegoo Mars 3 | Resin | 143 x 90 x 175 | 35μm | $300 | Elegoo here |
| Anycubic Mono X 6K | Resin | 197 x 122 x 250 | 34μm | $569 | Anycubic here |
| Phrozen Sonic Mini 8K | Resin | 165 x 72 x 180 | 22μm | $699 | Phrozen here |
| Creality Ender 3 V2 | FDM | 220 x 220 x 250 | | $279 | Creality Store here |
| Ender 5 Plus | FDM | 350 x 350 x 400 | | $579 | Creality Store here |
---
How Much Does It Cost to 3D Print Miniatures?
It costs around $1 per miniature 3D print on average, though this will vary depending on the size of the model, and the type of resin used.
A 1L bottle of resin will print between 30-35 miniatures of a reasonable size, with hobbyist resins costing $20-40.
Remember however that you'll use around half the resin you use on miniatures on supports, so only around two-thirds of your resin goes into the actual models.
---
Why Not To Use FDM For 3D Printing Miniatures (But You Should For Terrain)
While FDM 3D printers have larger print areas, and the filament is cheaper and non-toxic, you can't get anywhere near the same level of detail. And minuscule details are the key to amazing-looking miniatures.
You'll see the layer lines on the model, and will need a fair amount of finishing and post-processing to reach your quality standards. To put it into perspective, if you saw an FDM-printed miniature in a shop, you probably wouldn't buy it.
But, you can print the larger, rougher parts with an FDM printer, such as terrain, backgrounds, and accessories like towers, bridges, and other cool add-ons. Often these parts will be wider than desktop LCD printers can fit, but an FDM printer like the Ender 3 should be able to print it, and if not, a larger printer like the Ender 5 Plus surely can.
Overall, we recommend buying a resin printer for miniature models, and an FDM printer for terrain and accessories. However, if you're a complete beginner and resin printing is intimidating, then you can still print adequate quality miniatures with an FDM printer.FDM printed terrain for miniatures. Source
---
The Best 3D Printers For Miniatures 2022 – Reviews
We picked both FDM and resin printers depending your preferences. The first part features the best resin printers for miniatures in every price range, and then the best FDM 3D printers for miniatures we recommend are listed.
3DSourced is reader-supported. When you buy through links on our site, we may earn an affiliate commission. Learn more
Best Resin 3D Printers For Miniatures
Elegoo Mars 2 Pro Mono — best low cost resin 3D printer for miniatures
Price: $250 — Available at Elegoo store here / Also available on Amazon here
Maximum print volume: 5.1″ x 3.1″ x 6.3″
An LCD 3D printer capable of fast speeds and very fine details despite the low price, the Elegoo Mars 2 Pro has fast become a mainstay in desktop 3D printing.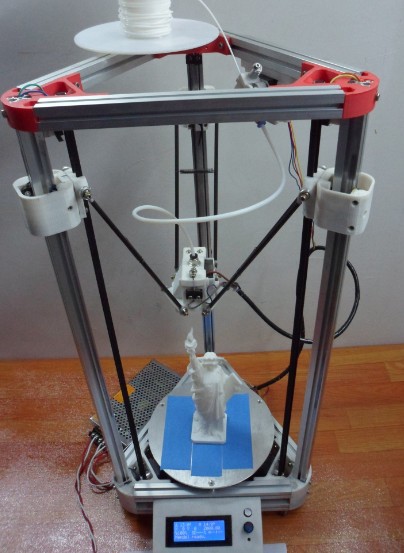 When we tested it for our Elegoo Mars 2 Pro review, we were very impressed with the quality it delivered at such a low price.Clank 3D print we printed on the Elegoo Mars 2 Pro
For makers who have experience with 3D printing and are comfortable with the added complexities of resin printing, the Elegoo Mars could be your perfect 3D printer for miniatures and tabletop models. It can print smoother models with clearer, crisper finishes than FDM printers, and the resins used do not cost as much as they used to.
We also recommend an Elegoo washing and curing station — Available on Amazon here
The 2K 6″ LCD screen gives the printer great precision for solidifying resins, with layer resolutions between 0.01-0.2mm available. It comes with CHITUBOX, the highly-praised resin 3D slicer which slices models quickly to save you time, and also includes useful features such as tools that hollow out models before you print to lower material costs, if you don't mind slightly less durable parts.
Overall, the Elegoo Mars 2 Pro Mono is one of the best low cost resin printers around, and for creating miniatures, if you have the tech know-how, you may find resin printing meets your needs best.
Top value: If you're happy with a 2K LCD, the Mars 2 Pro is your best option. If you have the money, opt for the Elegoo Mars 3 or Photon M3.
We were impressed with the details of the miniatures we printed with it.
Cons
Newer, higher-spec printers have since been released – however, most cost more.
---
Anycubic Photon M3
Price: Check latest price at Anycubic here
Build Volume: 163 x 103 x 180 mm
XY Resolution: 40 microns
Minimum Layer Height: 10 microns
The newly released Anycubic Photon M3 hits its stride in miniature making by bundling in better specs at the same price as its predecessors, the Photon Mono and Mono 4K.
These enhancements are most pronounced with a larger 163 x 103 x 180 mm build volume.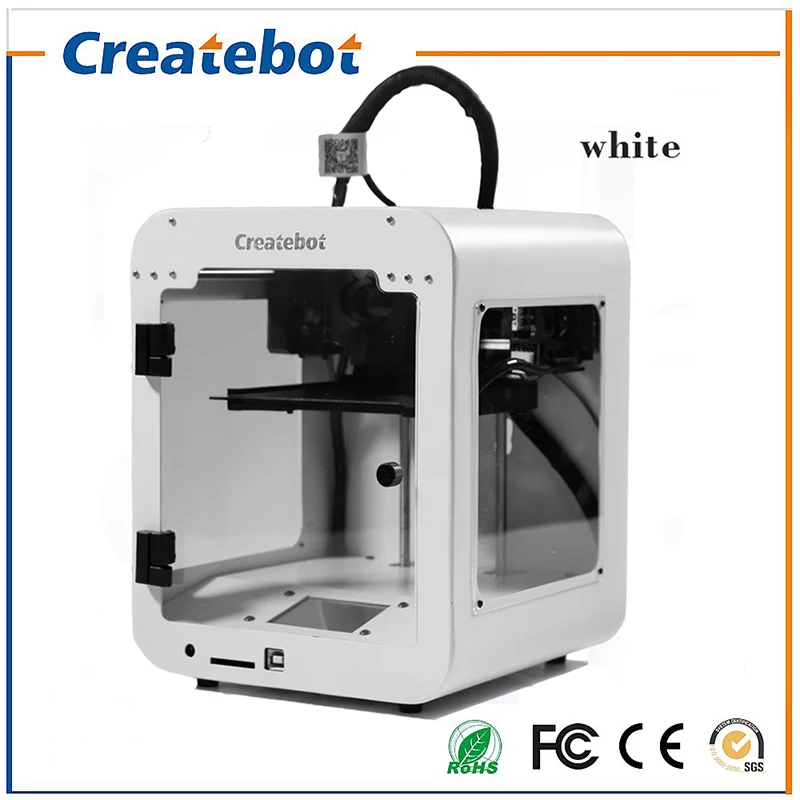 This might not seem like much on paper, but means the Anycubic Photon M3 can produce much larger single models or batch print more copies of the same in one sitting than the Mono 4K, let alone the original Mono.
The extra z-height lends itself well to taller models, excellent if you're working to produce large figurines for display purposes.
The Anycubic Photon M3 and Mono 4K both use a monochrome 4K LCD, but the Photon M3's larger 7.6" screen handles the larger build volume. In numbers, this means a slight downgrade to a 40 micron XY resolution compared to the Mono 4 K's 35 microns, but at these low numbers, the difference is indistinguishable to the naked eye, even for veteran miniature aficionados.
We still recommend the Photon M3 over the Mono 4K for the larger build volume – at this level, a 5-micron difference is not going to make a difference, even in the most precise of miniatures.
Against the standard Mono's 2K LCD, there's no competition: the Anycubic Photon M3 delivers far better fine details and features on even the most complex Warhammer and D&D figures.
It does so fast as well, with a solid 50 mm/h print speed, which equates to roughly 30 minutes per 28 mm model.
Extremely affordable.
Perfect for larger miniatures – especially taller models.
Cons
Slightly lower resolution than the Mono 4K – but this is because of the larger screen and build volume on the Photon M3.
---
Anycubic Mono X 6K
Price: Check latest price at Anycubic here / Amazon here
Build Volume: 197 x 122 x 250 mm
XY Resolution: 34 microns
Minimum Layer Height: 10 microns
Positioned as an upgrade to the popular budget Mono X, the Anycubic Mono X 6K doesn't reinvent the wheel as much as building upon those solid foundations and fantastic build quality.
Leading this is a jump to a 6K display, an enhanced light matrix to improve curing uniformity, and a larger 9.25″ LCD. In practice, this means a high level of print quality and a sharper 34 micron XY resolution across a larger surface.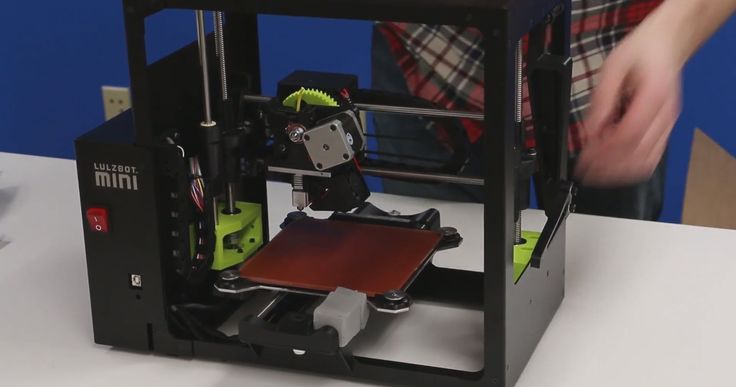 For miniature makers, this means a noticeable jump in quality over the Mono X, especially on finer parts such as hairs, scales, horns, armor detail, and facial features.Printed on the Mono X 6K. Credit: u/MaxHereticus66
This applies to large and small figures or models thanks to the Anycubic Mono X 6K having a roomy 197 x 122 x 250 mm build volume for a resin printer. In other words, the Anycubic Mono X 6K is as suited to printing large Warhammer tanks, knights, and warhounds as classic space marine 28 mm miniatures.
We highly recommended the Mono X when it was the best-quality mid-range resin printer around, and the Mono X 6K builds on this wonderfully. However, if you want to save money, the Photon M3 is a great shout if you're comfortable with 4K resolution, as the Mono X 6K costs double the price.
For amateur Warhammer players and those partial to the occasional Friday night D&D session, the Photon M3 remains the most cost-effective option. But, for next-level resolution, the Mono X 6K is the best out there.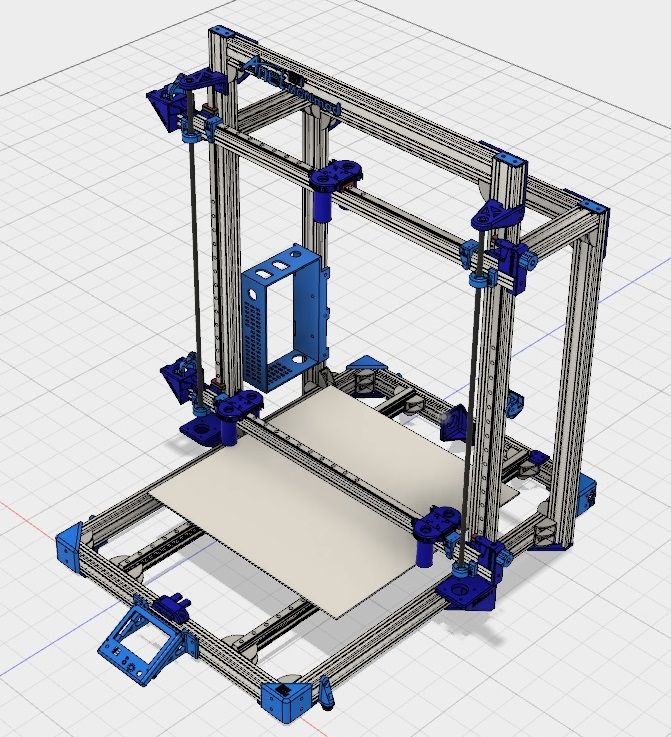 The Mono X was already a top pick – now it's upgraded.
6K LCD offers superb rendering of intricate details.
Even larger build volume for producing many miniatures at once.
Cons
Expensive compared to budget 3D printers for miniatures.
If you don't need all 6K quality, opt for a Photon M3, Photon Mono 4K, or Elegoo Mars 3.
---
Phrozen Sonic Mini 8K
Price: Check latest price at Phrozen here
Build Volume: 165 x 72 x 180 mm
XY Resolution: 22 microns
Minimum Layer Height: 10 microns
Widely considered one of the best consumer-grade resin 3D printers on the market, the Phrozen Sonic Mini 8K is ideal for super high-quality miniatures, whether for tabletop gaming, display, or war gaming. 
If you can stomach the price tag, the Phrozen Sonic Mini 8K is as premium as the best 3D printers for miniatures get – unless you go full industrial.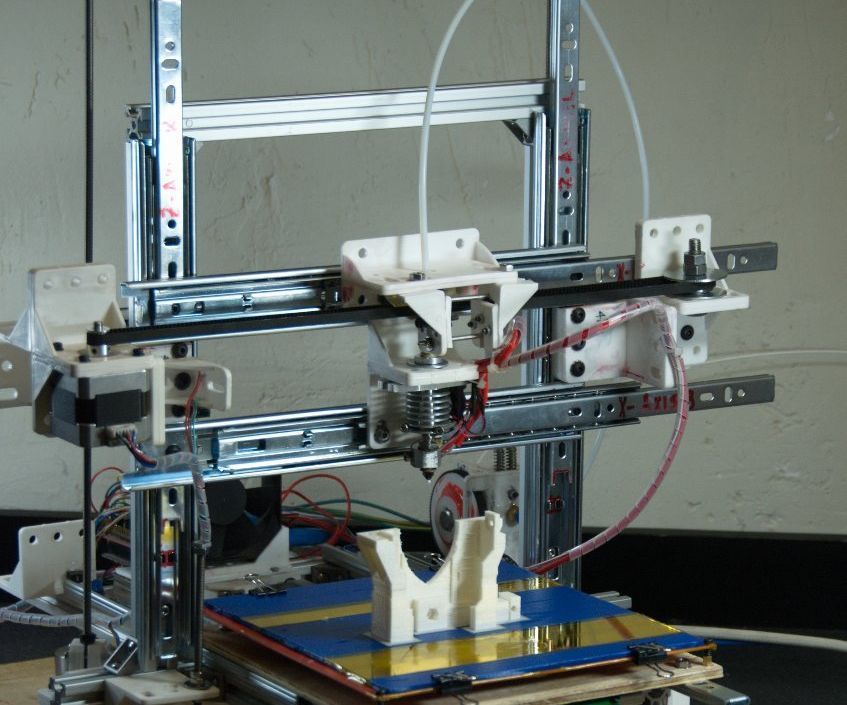 The Phrozen Sonic Mini 8K offers a best-in-class 22 micron XY resolution. It outperforms much-loved resin printers such as Elegoo Mars family and Anycubic Photon Mono X 6K and Mono 4K. In action, this type of resolution renders even the tiniest features in exquisite detail, even on small 28 mm miniatures.A 4K print on the left, and 8K on the right. Source: Geek Gaming Scenics
Now, for all its ability to create superb miniatures, the Phrozen Sonic Mini 8K does have one major drawback compared to other resin printers – a smallish build volume.
It sits at 165 x 72 x 180 mm, putting it on par with much cheaper alternatives like the Anycubic Photon Mono 4K.
This is necessarily a downside if you're printing single large figures, but it does reduce the scope for batch printing multiples simultaneously, so if you want to produce large volumes for your business or home games, consider Phrozen's Sonic Mighty range, the Anycubic Mono X 6K, or Elegoo Saturn S.
Overall, if you're looking for the best quality miniatures, and aren't too worried about a slightly smaller build volume, the Phrozen Sonic Mini 8K is largely unrivaled.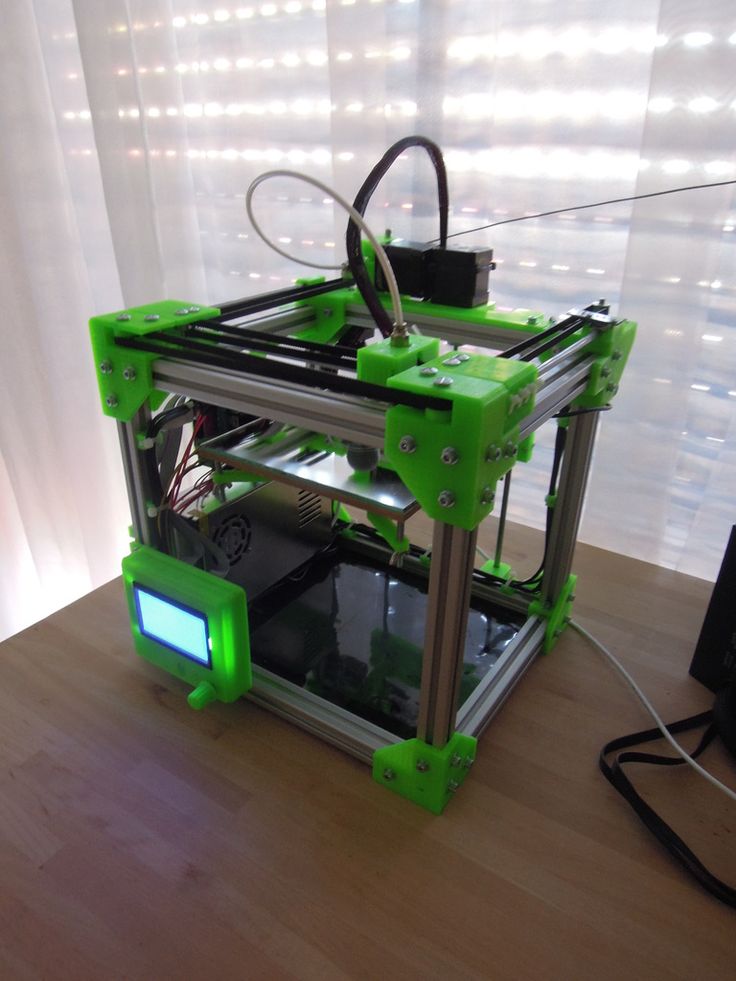 Best-in-class 22 micron XY resolution.
Perfect for small 28 mm figures with precise features and details.
Cons
Small-ish build volume for the price.
---
Best FDM 3D printers for miniatures
Creality Ender 3 V2 — Best 3D printer for miniature terrain
Price: Check price at Creality Official Store here / Available on Amazon here
Size: 220 x 220 x 250 mm
Resolution: 100 microns
Considered one of the best cheap 3D printers around, the Ender 3 is famed for its reliability and effectiveness for the price. It comes as a 3D printer kit, but takes under an hour to assemble and it's really easy – just 20 screws.
It's an FDM printer, so it cannot reach the same level of precision as an Elegoo or Anycubic resin printer. However, it's one of the best FDM 3D printers for terrain for miniatures, as it prints reliably, cheaply, and has a decent print volume of 220 x 220 x 250 mm.
If you want to avoid resin printing you can use it to print miniatures, but they won't have the same level of precision, and you'll need to do some sanding and general post-processing to get them closer to the level you're happy with.
But, the Ender 3 V2 is the best printer in its price range for terrain, and PLA filament is very cheap and super easy to print with. The only issue could be if you want to print large towers or terrain that doesn't fit within the build volume.
Best low-cost FDM kit – easy to build and print with, and it's reliable and durable.
Very upgradable: many extruder, bed, hotend, and other upgrades available.
Cons
Not well suited to miniatures – stick to terrain, and strongly consider a resin printer instead.
---
Ender 5 Plus – best 3D printer for miniatures terrain
Price: Check latest price at Creality here / Amazon here
Build Volume: 350 x 350 x 400 mm
Printing Accuracy: 100 microns
Layer Thickness: 100-400 microns
If you're leaning towards a budget FDM printer like the popular Ender 3, but its build volume doesn't quite measure up to the size of terrain you're planning to print, the Ender 5 Plus is a great alternative.
It supersizes the build volume to a generous 350 x 350 x 400 mm, ideal for those sprawling backdrops for your tabletop and D&D adventures that simply won't fit on a stock Ender 3.
As low-cost consumer-grade printers go, this volume size is up there and should cover all your terrain needs. It's particularly suited to intricate ruins, battlefields, towers, rocky outcrops, dungeons, and the like – perfect for heightening that crucial sense of immersion.
Aside from the large format, Ender 5 Plus also features some handy benefits over the Ender 3. It comes with a BLTouch automatic bed leveling probe to save time and effort, so you can concentrate on bringing to life terrain.
There are also dual z-axis lead screws to improve stability and, by extension, overall print quality. Elsewhere, it boasts a filament sensor that alerts you if the filament runs out or breaks, so you won't waste any more time than you need on a print that won't complete.
The Ender 5 Plus is priced over double what you'd expect to pay for the Ender 3, but if you can stretch your budget, it's a do-it-all terrain printer that's well worth the extra money.
Massive 350 x 350 x 400 mm build volume.
Convenience features like automatic bed leveling and filament sensor.
Ideal for large backdrops and terrain models.
Cons
More than double the price of the Ender 3 and Ender 3 V2.
---
Important Specs & Factors To Consider Buying a 3D Printer For Miniatures
Layer Height
Different 3D printers have different minimum layer heights, for example the Elegoo Mars 3 has a minimum layer height of 0.01mm, or 10 microns. The Creality Ender 3 V2 has a minimum layer height of 0.1mm, or 100 microns.
The smaller the layer height you choose for your models, the better the quality, and the less visible the layer lines will be. 
However, the lower the layer height, the more layers you'll have in your model, which increases the time it takes to print, and also increases the chance of a failed print.
We advise that you don't need to go all the way down to 0.01mm on your resin 3D printer with miniatures – 0.
03-0.04mm is a good range for great quality. To put that into perspective, in a 6cm tall resin miniature print, with 0.05mm layers, that is 1200 layers to print.
Screen Quality and Precision: Do you need a 4K, 6K, or 8K Screen? And Should You Buy a Mono 3D Printer?
The most important thing is to pick a mono 3D printer. They cure and print resin layers often 3x faster, and often last up to 4x longer, too, so they'll save you money and hassle replacing parts continuously.
We recommend you opt for a 4K resin printer if you can afford it, as they're not too much more expensive than 2K MSLA printers now, and you will notice an improvement in precision, especially on details like hair and beards, or hands and fingers on your models. If you have the money, go for an 8K printer – but it isn't a necessity.
However, do not look solely at the specs when determining if a printer is high quality. 
A 2K screen with a printer made from high-quality parts – such as build plate bolts and resin vat locks that can handle low layer heights and retain accuracy and aren't prone to threading – will produce better miniature models than a shoddily built 4K printer.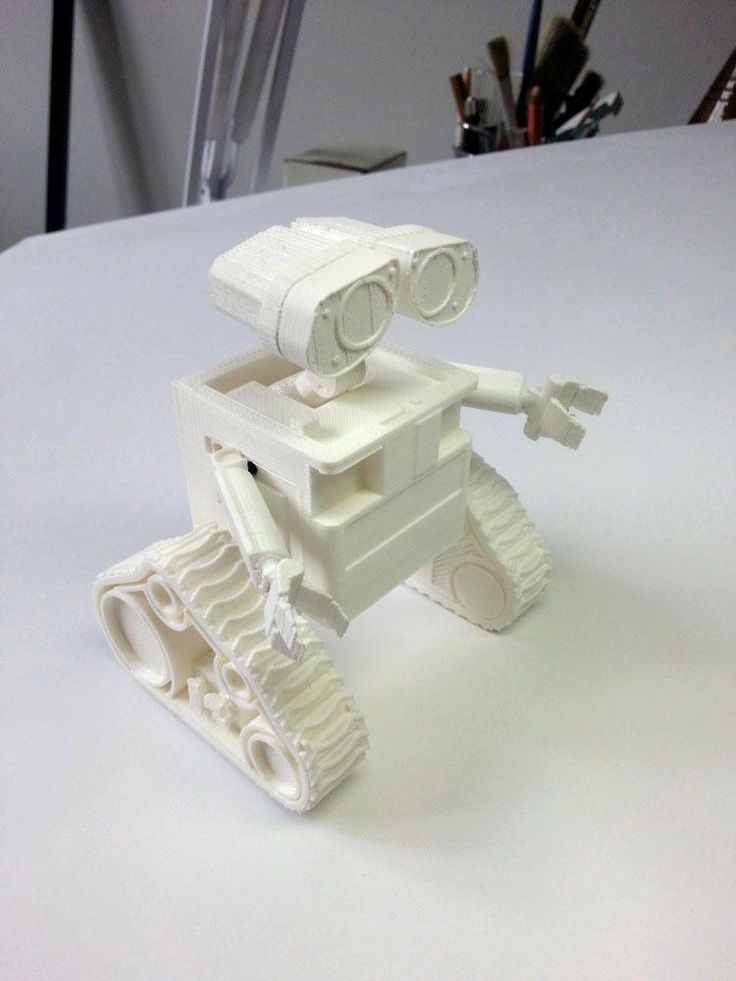 Focus on buying a well-made printer made by a reputable company with a high-quality screen.
High-quality brands include Anycubic, Elegoo and Phrozen in these lower price ranges, and we highly recommend these if you're printing miniatures at home or other precise resin models.
That being said, there are noticeable differences at each resin quality level – mostly after you've primed the models.
Corners will look a bit sharper, and certain facial features and muscle definitions will come out better generally – but you can still create very good models on 4K or even 2K LCD screen resin printers, you just get that extra sharpness when you go up to 6K or 8K.
How Speed and Size Works with a Resin Printer
Resin printers work differently from FDM printers. Instead of printing one part at a time as an FDM printer's extruder traces the layer, LCD printers flash an entire layer at once, so no matter how many models are being printed within the build plate, they'll all print in the same amount of time.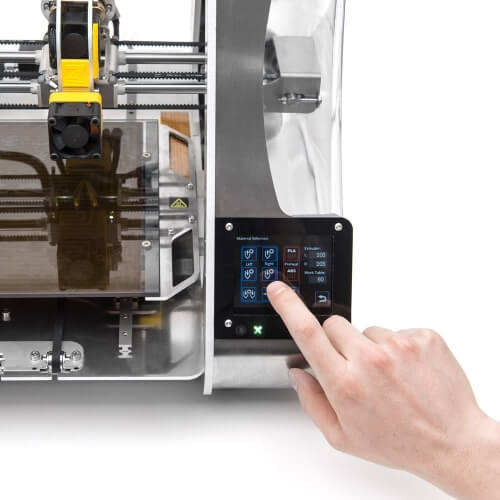 So, the only factor that determines how long a resin print job will take is the height of the tallest model. 
This makes the build size of a resin printer important, as the more models you can pack into the area, the more models you can print in one job – in the same amount of time. Large 3D printers can print potentially 20+ miniatures at once – though most hobbyist printers can print around 3-4 reasonably sized miniature models.
---
Things to Remember When 3D Printing Resin Miniatures
Resin is toxic and irritant – never touch it directly, and if you do, wash your hands thoroughly with soap and water. Wear a mask to avoid the fumes, generally try to avoid the room when printing, and if possible put the printer near ventilation.
There is post-processing involved after printing – you'll need to scrape the resin prints off the build plate, remove the supports (wear gloves), wash the resin off of the prints with isopropyl alcohol, dry them, and cure them in UV light.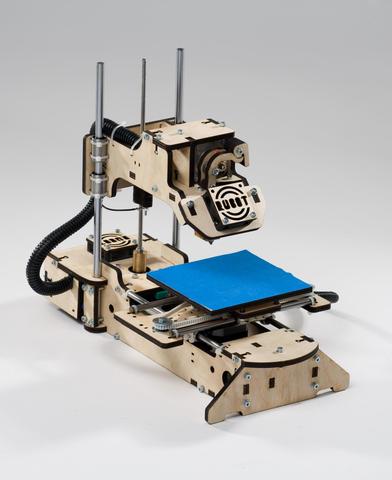 Then, optionally you can fix any imperfections, prime and paint them for your custom look. We recommend buying your brand's wash and cure station to save you time and hassle.
You will need to replace parts – the two main culprits are FEP films, and screens, which will need to be replaced over time. This puts you out of action for a while, and costs money.
---
What makes a good 3D printer for miniatures
Precision: measured in microns, this is key for how detailed even the smallest features of your models will be. The best resin 3D printers for miniatures often reach 35 microns, for great details. FDM printers can't reach these same resolutions.
Print area: since MSLA printers cure entire layers of resin at once, larger build areas mean you can print even more models in the same amount of time.
Stable, metal frame: a heavy frame is less influenced by other variables such as the vibrations that can affect model quality, even slightly. High-quality parts are key to accurate miniatures, so pick up a printer by a reputed brand known for making well-built products.
Best Practices for FDM 3D Printing Miniatures
Nozzle size: using a small nozzle makes for better precision on printers, and though they print slower, this isn't a big problem when printing small models that do not take long anyway.
Slow printing speed settings: if you have the fastest 3D printer around, such as a delta 3D printer, you should slow it down when printing small, precise models. You may want to reduce speed to as low as 20-30mm/s.
Infill percentage: you may want to change this based on how strong you want your miniatures to be. If you want to save on material costs and don't mind giving up some part strength, you can reduce infill to 10%, though some hobbyists who want solid models may go for a higher infill percentage.
Retraction settings: optimize retraction settings to prevent oozing and stringing of filament, which can occur especially often with PLA.
Post-processing: not directly related to your printer, but you can decide whether to paint your model, sand or polish it to enhance its finish.
---
Where to find files for miniature 3D prints?
Here are some sites that host free and paid files:
MyMiniFactory
Cults3D
Thingiverse (all free)
Gambody (specialized in video game/comic book models)
Pinshape
And here are some articles where we recommend miniature-related prints:
Dungeons and Dragons 3D print files
Warhammer 40K 3D prints
3D printed figurine files
3D printed anime figure files
3D printed dice towers
3D printed dragon files
---
Post-Processing and Painting Miniature Prints
Really, a miniature isn't truly finished without some post-processing love and attention. After all, 3D printers can only go so far when it comes to bringing out the lush detail and intricacies of a model.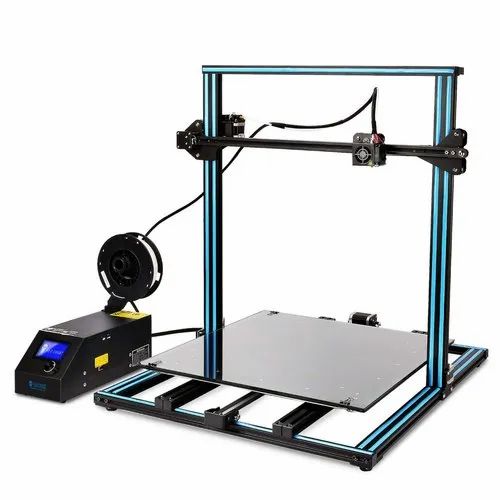 Support Removal
First, remove any support structures by either removing them by hand or using clippers, or in the case of soluble supports, immersing them in the appropriate liquid, usually water. 
Cleaning and Sanding
Next, you'll want to clean and improve the print surface to remove blemishes, blobs, marks from the supports, and other imperfections. 
We recommend ordinary sandpaper or a sand sponge – they are cheap, effective, and come with grit coarseness levels for quick sanding, smoother finish, etc.
Alternatively, you can buy a small nail grinder with different attachments suited to miniature post-processing. You can also use a hobby knife, scalpel, or precision needle files for those hard-to-reach places.
Glue Parts Together (If Multiple Parts) and Fill In Holes
After cleaning up the print, glue or attach parts of the mini using a bonding agent (you can also do this after painting if you prefer), and fill in any drainage holes, seams, gaps, and cracks using a brush and a mix of resin and baby powder.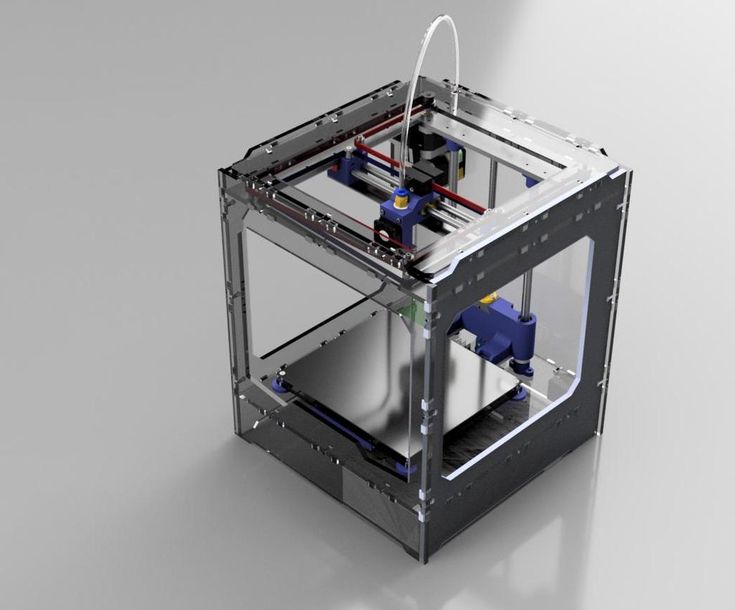 Be sure to cure the newly-applied resin mixture afterward. You can use non-cure products like the excellent Apoxie Sculpt to fill in gaps.
Priming and Painting
Next stop, we have painting. First, we'll need to prime the minis to create a strong first layer for successive layers of paint to adhere well. 
Both spray and brush paint options are viable – any old primer from your hardware store will do. If you're looking for a brand name, we recommend Tamiya Surface Primer. 
Two light coats are a good option to be on the safe side. Allow plenty of time for the primer to dry properly.
Finally, paint your miniature. Standard miniature etiquette and techniques apply here. We recommend using regular acrylic paints found at any hobby store such as Vallejo Game Color. We recommend investing in different brush sizes to cover the painting of everything from large single-color portions to small intricate details. 
From there, take your time painting, and remember, practice makes perfect.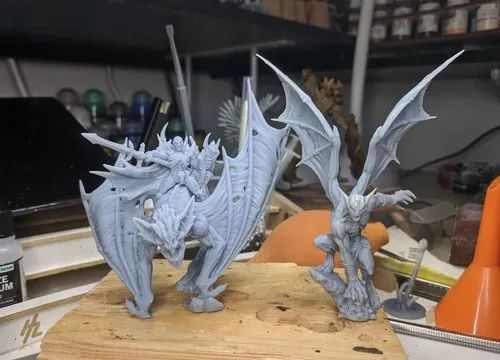 Your first minis might not look perfect, but stick with it, and they start coming out great in no time.
---
Is it legal to 3D print Warhammer models?
It is legal to 3D print Warhammer figures as long as you do not try to sell them or use them for any other kind of commercial use. Patent laws prevent anyone from selling any object based on someone else's intellectual property. If you design the model yourself however, if it isn't identical or a total imitation of another's copyrighted work, then you aren't infringing on their copyright or patents.
However, keep abreast to new changes in laws that affect where creators and IP holders stand legally. For example, the 2021 Appropriations Act changed the way holders of IP and perceived infringers interact. This article is also useful for a general understanding of where you stand with 3D printing and intellectual property.
We would like to conclude this article by reminding readers to be careful, as intellectual property (IP) laws prevents the creation, download or 3D printing of trademarked characters.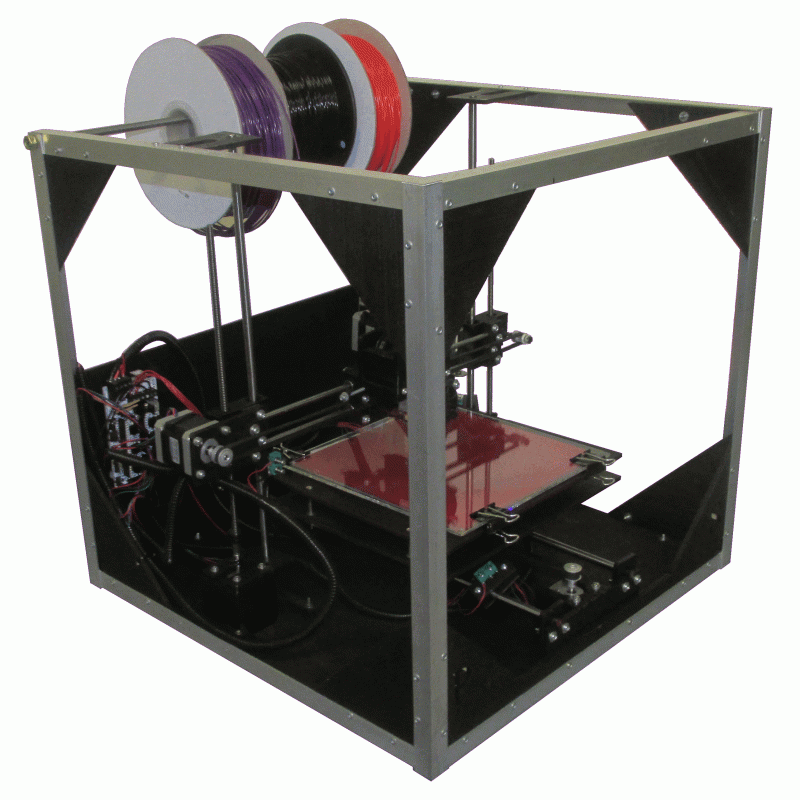 You can get into trouble if you print a trademarked character such as a Pokémon, with some large companies becoming increasingly studious in pursuing people breaking these laws.
Is it worth buying a 3D printer for miniatures?
If you plan on printing large numbers of miniatures, it is definitely worth buying a 3D printer for miniatures. You can print any model you want rather than buying whatever's available, and for a fraction of the price. You can get started for cheap by spending under $300 on an Anycubic Photon M3 or Elegoo Mars 3.
What is the best material for 3D printing miniatures?
Resins are the best material for 3D printing miniatures, as they have fine details like faces and weapons that filament won't be able to match. Some of the best affordable resin materials are made by companies like Siraya Tech, Anycubic, and Elegoo, letting you print fantastic details on your miniatures within your budget.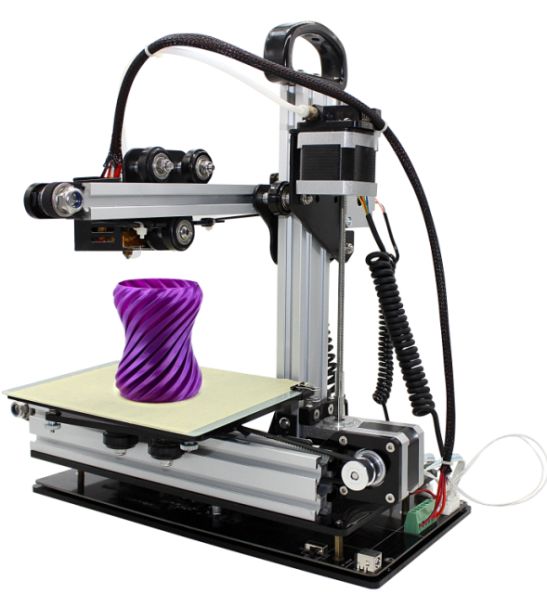 6 Best 3D Printer for Tabletop Miniatures [2022]
Justin Caldwell
3D Printing Enthusiast at Total 3D Printing
Justin obtained his MBA at Baker University. He loves learning and writing about smart home technology and has a passion for its application. Justin brings a wealth of writing experience to the Total 3DPrinting team and enjoys discovering new 3D Printing technologies that anyone can use.
Latest posts by Justin Caldwell (see all)
If you enjoy printing 3D miniatures, then you'll already know that there are a few things you need to consider when looking for the best printer: cost and quality. There's more to printing off a miniature than just popping the material in and waiting for your perfect little figure to come out. But even if you're just getting started printing your very own 3D miniatures, the good news is that there are plenty of printer choices. Whether you are looking for prototypes for a design model, role-playing games, tabletop games, or video gaming miniatures for concept art, there are some better printers for miniatures.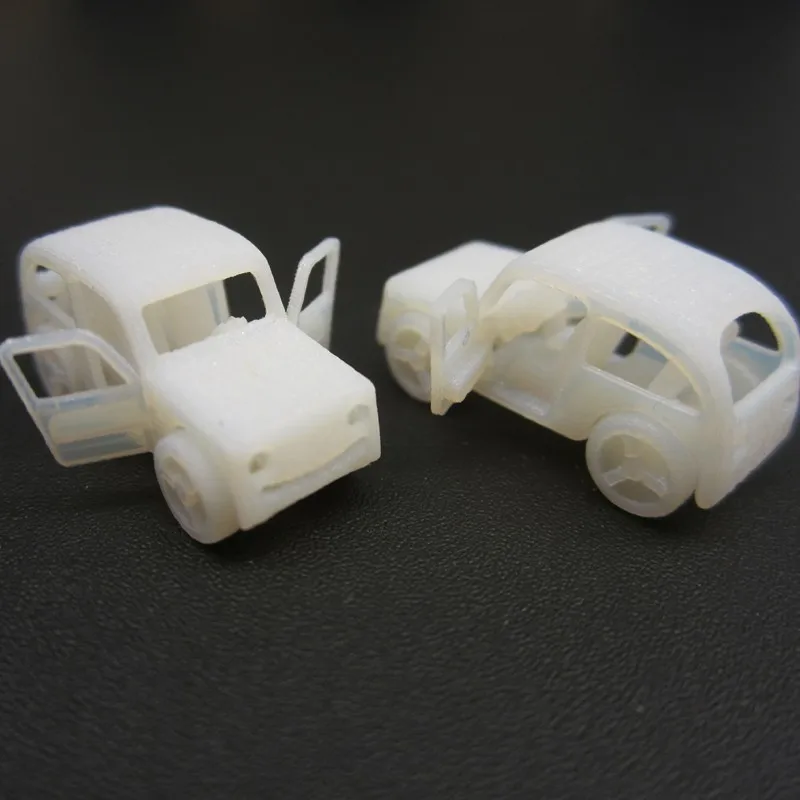 Table of Contents
List of the Top 5 Best 3D Printers for Miniature Printing
AnyCubic Photon S – Best Overall 3D Printer for Miniatures
Wanhao Duplicator 7 – Best for Large Batch Printing
Prusa i3 MK3 – Best for Beginners
Monoprice Maker MP10 – Best Budget
FlashForge Creator Pro – Most Versatile
Creality Ender 3 – Best Open-Source 3D Printer
Best Overall for Miniatures
AnyCubic Photon S | Amazon
Building off of the original Photon, the Photon S is targeted specifically at the hobbyiest user, ensuring excellent prints for any experience level. Print precise miniatures in minutes.
Check Price at Amazon.com Check Price at Anycubic.com
We earn a commission if you click this link and make a purchase at no additional cost to you.
However, before we get too far along in our assessment of the best 3D printer for miniatures, let's begin with some basics of printing technology.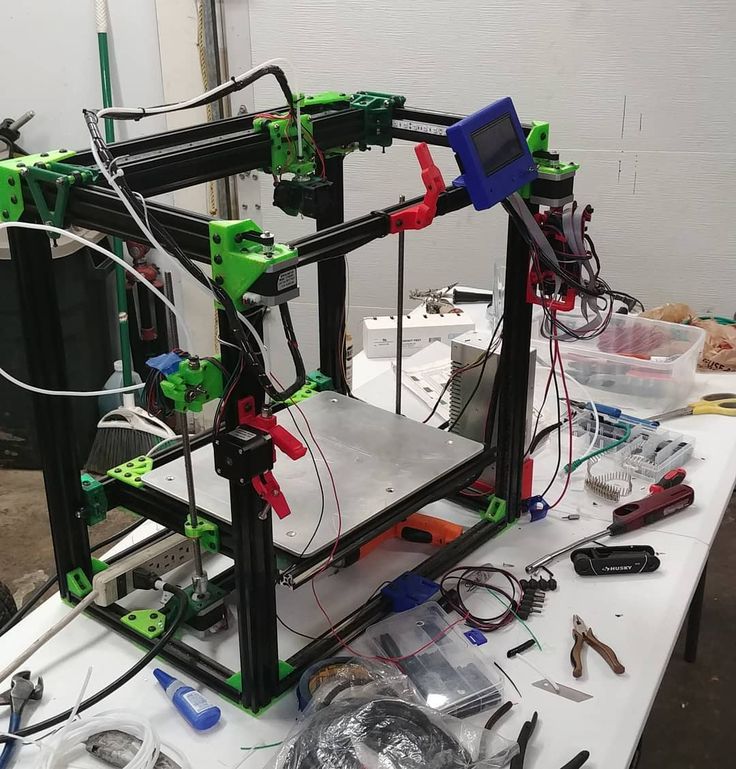 For starters, there are two types of 3D printers available to print off your miniatures:
Filament-based printers, also known as FFF or FDM 3D printers
Resin-based, or SLA 3D printers
Both options come with their own benefits and drawbacks, which you'll want to take into account before you get started printing. These are the best 3D printers for miniatures:
AnyCubic Photon S – Best 3D Printer for Miniatures (Overall)
Our favourite 3D printer for miniatures is the AnyCubic Photon printer. This resin-based unit can print your favorite miniatures with incredible quality. The unit is more detailed than almost any other 3D printer on the market and stays within a reasonable price range.
The Photon offers a maximum layer resolution that checks in at 25 microns, which is the highest of any of the products on our list. The Photon is a top of the line SLA 3D printer that comes with a UV LED light source. Your miniatures will print from top to bottom.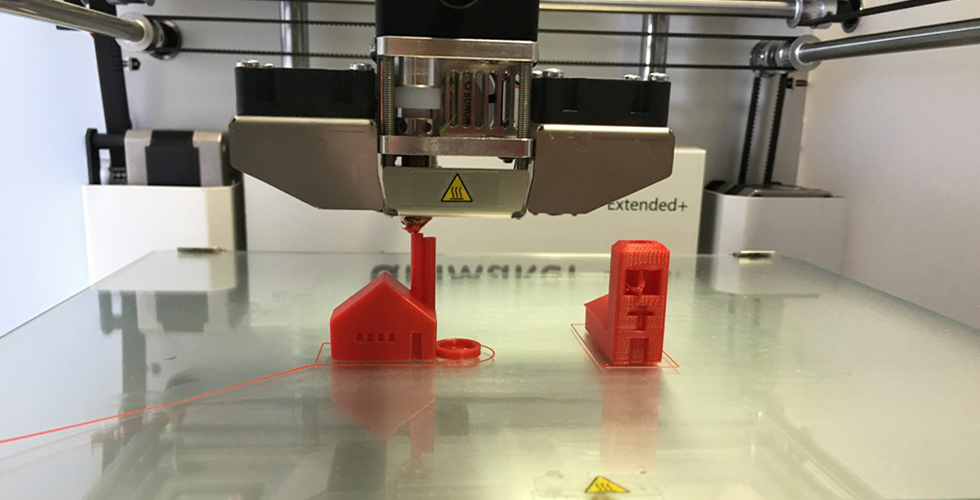 You'll notice this is the opposite direction of the bottom to a top method that FDM printers use.
If you're in the market for a 3D printer, you can't go wrong with the Photon, which will create very detailed and smooth products no matter how complex they are.
Not much assembly is required with this printer. Right out of the box, it's easy to set up and get going. The unit comes with a solid frame, along with a touchscreen interface that lets you see a preview of your miniature before it prints.
The unit provides an easy process for levelling the bed and ships with a slicer that users find simple and user-friendly. When it comes to creating complicated and detailed miniatures, the Photon is one of the best printers on the market for getting the job done.
Best Overall for Miniatures
AnyCubic Photon S | Amazon
Building off of the original Photon, the Photon S is targeted specifically at the hobbyiest user, ensuring excellent prints for any experience level.
Print precise miniatures in minutes.
Check Price at Amazon.com Check Price at Anycubic.com
We earn a commission if you click this link and make a purchase at no additional cost to you.
Pros of the AnyCubic Photon S
Simple and easy to set up
Print offline
Comes completely assembled
Intuitive touchscreen user interface
Easy to maintain
Print quality provides amazing detail
Cons of the AnyCubic Photon S
The material can be on the expensive size
Smaller print size than other 3D printers
Special Discount Deal Alert: The Anycubic Photon is on sale for a RECORD price of around $174 here (normally $379). That's $200 off the list price and the steepest discount we have seen ALL YEAR!
Further Reading:
Anycubic Photon Review [Full Review]
Anycubic Photon vs Elegoo Mars
Anycubic Kossel Delta Review
Anycubic i3 Mega Review
Wanhao 3D printers are one of the more popular filament-based brands in the market.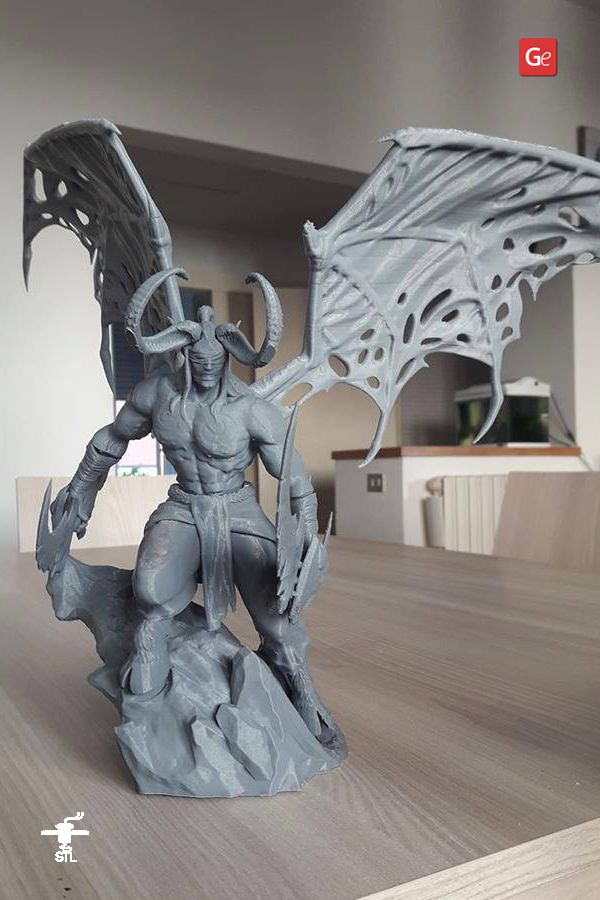 They offer a wide variety of devices, so you're sure to find something that works for you. For the purpose of our list, we're going with the Duplicator 7 as the best 3D printer for miniatures.
This 3D printer is a desktop offering specifically designed for users who want only the best when it comes to layer resolution. Similar to the AnyCubic Photon, the Duplicator 7 is an LCD SLA 3D printer that comes with a UV LED light source. While these two printers have much in common, they also have a few differences. For starters, the Duplicator 7 provides users with larger printing size.
However, Duplicator 7 does not have the resolution capabilities that the Photon offers. The Duplicator 7 offers plenty of features, including an excellent cooling system, vents that allow for increased airflow, and a solid frame. Wanhao also put the power button on the back of the machine, so you won't accidentally bump into it in the middle of a 3D print job.
So if you really like the Photon, but need something that offers more build volume, take a look at the Duplicator 7.
It's straightforward and easy to use and can 3D print very detailed 3D miniatures. It's not quite as easy as the Photon, but definitely worth the money if you don't need something as advanced.
Best for Large Batch Printing
Wanhao Duplicator 7 | 3D Printers Online
The Wanhao Duplicator 7 DLP uses the vat photopolymerisation 3D printing technology. DLP stands for Digital Light Processing. For 3D printing the Wanhao Duplicator 7 DLP selectively cures liquid resin layer after layer in order to build an object. 
Check Price Buy at Amazon.com
We earn a commission if you click this link and make a purchase at no additional cost to you.
Pros of the Wanhao Duplicator 7
Large base
Open material platform
High detail printing
Larger printing size than AnyCubic Photon
Sturdy and stable frame
Cons of the Wanhao Duplicator 7
Materials can be costly
Customer support isn't very reliable
Build volume is limited
Further Reading:
Wanhao Duplicator i3 Review
When it comes to value and convenience, it's tough to beat the Original Prusa MK3 3D printer.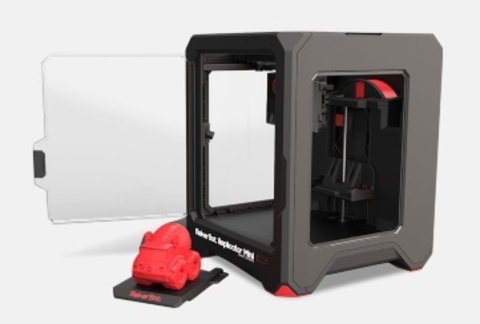 This FDM printer comes loaded with plenty of features, including automated print bed levelling, which is something a lot of beginners need.
The MK3 is easy to assemble. However, you might be waiting a while for it to arrive as it ships out of the Czech Republic. Many who use the MK3 would argue that it's worth the wait given the quality and value the product provides. This medium-sized, open-sourced 3D printer offers an open structure, which makes it great for both hobbyists and professionals.
The MK3 has a solid frame that includes a spool holder mounted on top, along with an LCD controller, which comes with a magnetic heated print bed that you can remove if necessary.
Additionally, the MK3 boasts a high-quality mainboard that detects shifted layers and runs quietly while printing. The unit also has a filament sensor that can determine if a jam occurs and automatically pauses the current printing job. With the right nozzle and the appropriate settings, anyone using the MK3 3D printer will get high-quality, clean, and detailed miniatures.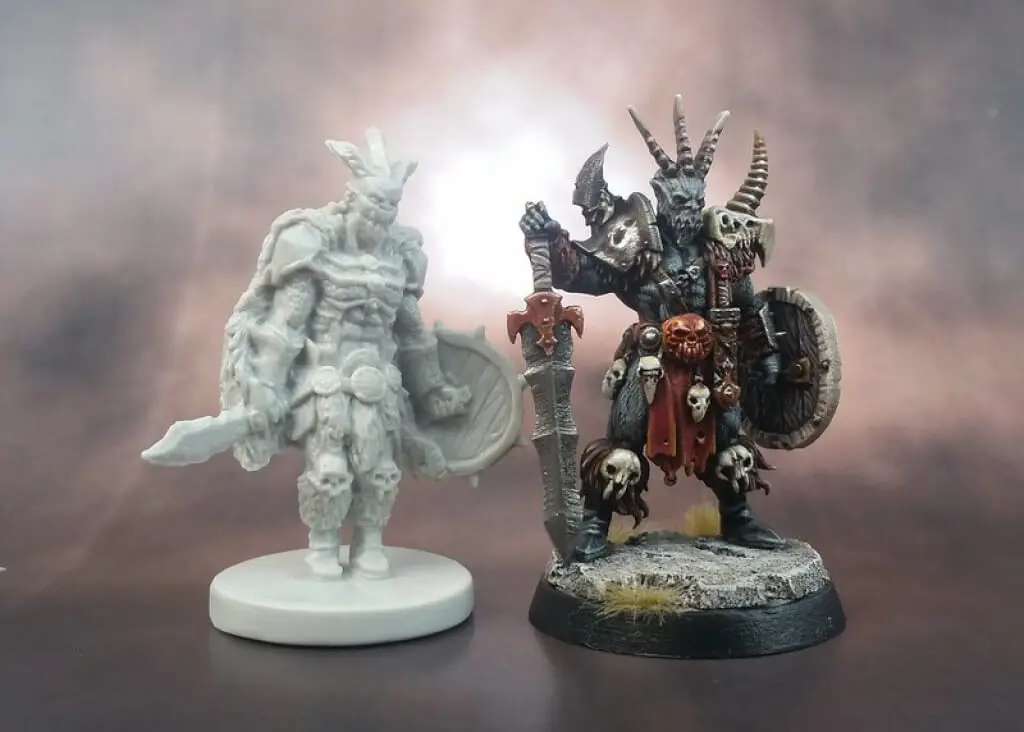 The unit has the ability to print large models as well, so you don't have to choose between one or the other.
Even though this 3D printer doesn't compare with the AnyCubic Photon, it's still an excellent option. It's versatile and capable of printing with various materials right out of the box. Plus, you'll get excellent value since you can use it for more than printing miniatures.
If you're just getting started in the world of 3D printing and want a stable, high-quality 3D printer that prints miniatures in high-resolution, the MK3 will get the job done. It comes loaded with plenty of features perfect for beginners, so you won't feel overwhelmed.
Best for Beginners
Prusa i3 MK3 | Prusa3D
Basic features magnetic PEI Spring steel sheet EINSY RAMBo Base plate Silent Trinamic drivers with 256 microstepping Maximum travel speed: 7.874 in per second. The Original Prusa i3 MK3S+ is the latest version of their award-winning 3D printers.
Check Price
We earn a commission if you click this link and make a purchase at no additional cost to you.
Pros of the Original Prusa MK3
Great for beginners
Automated bed leveling platform
Excellent 3D print quality
Built-in filament types sensors
Quiet printing process
Panic feature pauses print job if necessary
Magnetic build platform can be removed
Cons of the Original Prusa MK3
No enclosure provided
Translucent materials create issues with filament types sensor
Further Reading:
Prusa i3 MK3 vs Ender 3
Prusa i3 vs Ultimaker
Prusa i3 vs Anet A8
Prusa i3 vs Creality CR 10
The Creality Ender 3, in our opinion, is the top open-source 3D printer for creating miniatures. This 3D printer is available at a really attractive price; however, that doesn't mean it isn't incredibly powerful.
The Ender 3 has a good build volume of 220 x 220 x 250mm, while the BuildTak-like heated build plate removes some of the frustrations you get with other budget 3D printers.
This includes a higher quality finish to your models, less chance of air bubbles, and you can remove your miniatures from the 3D printer much easier too. Creality has made this 3D printer completely open-source which leads to a lot of customizable possibilities. Upgrading and adding on different parts to enhance the functionality of the Ender 3 is a really nice feature.
The assembly is straightforward with the Ender 3, and you won't need to spend hours and hours getting this printer ready to go. A potential downside is that the build plate tends to wobble, although we found placing something under the corner to stabilize it solved the issue.
Overall, the Ender 3 is our top pick for an open-source printer to create miniatures, and the fact it is available at a bargain price with high-quality results is even better.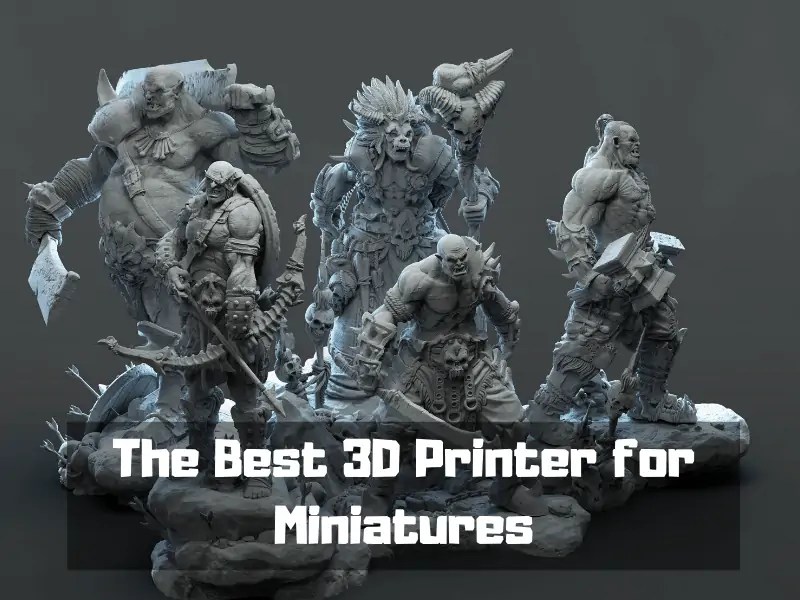 Reliable Entry Level
We Prefer the Ender 3 Pro | Matter Hackers
Put simply, the Ender Pro has worked out all of the kinks, glitches, and inconsistencies that were shipped with the original Ender 3. You can save some money by going with the Ender 3, but it's not worth it unless you are very technical.
Check Price on MatterHackers Buy directly at Creality3D
We earn a commission if you click this link and make a purchase at no additional cost to you.
Pros
Open-source 3D printer, so ideal for upgrading and customizing
It has a decent build volume for printing miniatures
BuildTak-like heated build plate creates great prints
Assembly is easy and straightforward, especially for beginners
Cons
Build plate can wobble, which can lead to stability issues
You need to calibrate this 3D printer manually
Further Reading
Anycubic i3 Mega vs Ender 3 Compared: Which One Is Right For You?
Ender 3 vs Prusa i3 MK3 [2022]: Which is Best?
Ender 3 Pro vs Ender 3 Compared [2022]: What's the Difference?
Monoprice Maker Select V2 3D Printer | Amazon
The large 8 x 8 inches build plate and generous 7 inches vertical spacing means that you can print larger, more complex models.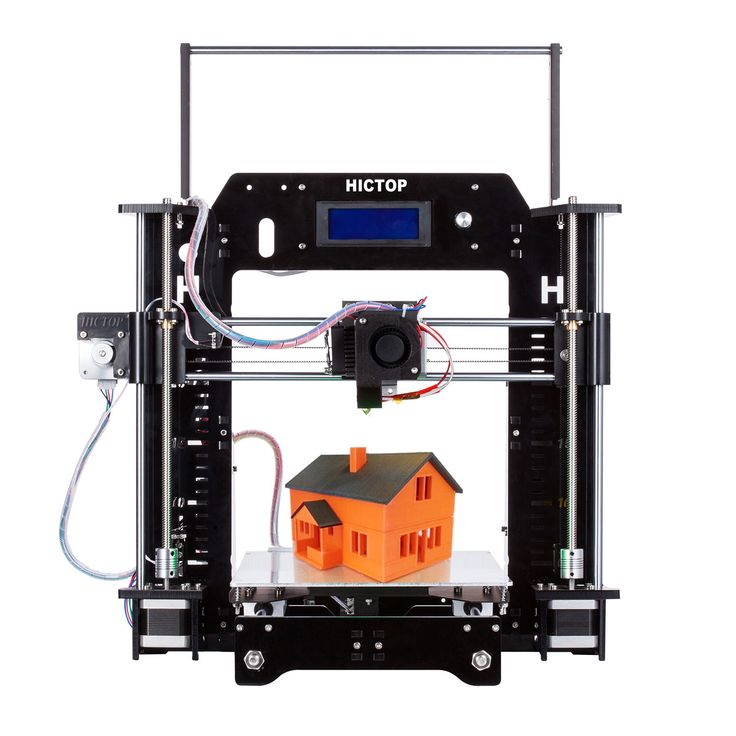 Buy at Amazon.com
We earn a commission if you click this link and make a purchase at no additional cost to you.
3D printers aren't cheap, which is why it's important to have an option you can afford on a budget. If that's the case for you, check out the Monoprice MP10. This company is known for its budget printers, all of which you can find for a lot less than other printers on this list. With its open-frame 3D printer, the Maker Select is an excellent choice if you prefer the FDM route (fused deposition modeling).
The unit comes with a stable and strong aluminium frame and includes a separate controller box for the device. The Maker Select comes equipped with an open-material system, heated printer bed, and a build-volume that's perfect for creating your favourite miniatures. You can connect the unit through USB or print via an SD card if you prefer.
Right out of the box, the printer is easy to set up. It comes partially assembled, so you don't have to assemble the whole thing yourself.
All you need to do is make sure the frames are securely in place, and you're ready to start printing. Included with the printer are a few 3D model samples, along with some free filament. This gives you the opportunity to start printing once you have everything set up.
As far as print quality is concerned, the Maker MP10 runs about the middle of the road. It's not going to blow you away, but it's not horrible either. While the unit can print large miniatures very well, it does have trouble with smaller miniatures, like those in the 28-millimetre range.
Overall, the 3D printer is reliable and offers decent quality, especially considering that it's one of the best you can get on a budget. If you fall into that category, the MP10 is a solid option.
Pros of the Monoprice Maker Select
Decent print size (large build plate)
Good print quality
Simple to set up
Heated bed (print bed)
Sturdy frame
Cons of the Monoprice Maker Select
May need upgrades out of the box
Bed levelling is a manual process
Not as good printing smaller miniatures
Further Reading:
Monoprice Maker Architect Review
The FlashForge Creator Pro is a dual extruder 3D printer, which makes it one of the more versatile options on our list.
For starters, the unit provides new ways for users to print with the filament. This includes printing in dual colours without pausing the current print job. It's more stable and durable than many other open-frame 3D printers since it is built with a robust and sturdy metal frame. It also offers an LCD controller, which allows you to print via an SD card, a heated print bed, and a pair of back-mounted spool holders.
You'll also notice that you can remove the acrylic covers, which is handy when you need to perform any type of maintenance on the FlashForge printer. Since this unit comes assembled in the box, setting up the Creator Pro is a very straightforward process. You'll be up and printing in a matter of hours, however, it might make sense to change the stock settings for better results.
Once you have everything set up the way you want it, the Creator Pro is an absolute beast. It can print for days with little to no maintenance required on your part. Plus, the unit can print with either ABS or PLA without experiencing any additional problems.
The biggest feature the Creator Pro has to offer is its ability to use water-soluble support materials. As a result, the unit can create more challenging miniatures that don't skimp on the details. Additionally, the Creator Pro can print with a wide variety of materials, so you're not limited to just one type.
A full enclosure allows the printer to maintain a stable temperature within the printing area, which is a must-have when using certain types of materials, making it a great choice for printing your own game. Plus, the printer can use filaments that aren't specific to FlashForge.
However, bear in mind that you may need to create your own spool holders as the ones that come with the Creator Pro are designed specifically for the printer. Overall, the Creator Pro is reliable and creates quality miniatures. It's versatile and offers many features that align with some of the best printers on the market. If you need something that does a little bit of everything, consider the Creator Pro 3D printer.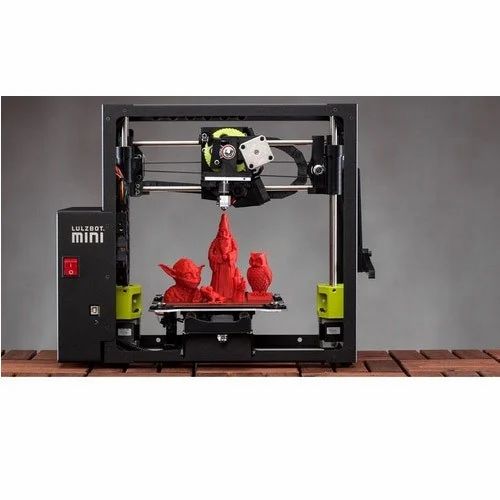 FlashForge 3D Printer Creator 3 | 3D Printers Online Store
Aviation level aluminum plate with a thickness of 6.3mm guarantee its surface is completely flat and will not warp during heating process.
Check price Buy at Amazon.com
We earn a commission if you click this link and make a purchase at no additional cost to you.
Pros of the Creator Pro
Includes dual extruder option
The metal frame is enclosed
Excellent support
Dual colour printing option
Supports third-party filaments
Solid print quality
Larger build plate
Cons of the Creator Pro
Built-in software is limited
Bed levelling requires manual adjustments
Very heavy
Further Reading:
Flashforge Creator X Review
Flashforge Dreamer Review
Flashforge Creator Pro vs Dremel Idea Builder
Flashforge Creator Pro vs LulzBot Mini
| | | | | | | |
| --- | --- | --- | --- | --- | --- | --- |
|   | Photon S | Duplicator 7 | MK3 | Maker MP10 | Creator Pro | Ender 3 |
| Type | Resin 3D Printer | Resin 3D Printer | ABS/PLA/PETG | ABS/PLA/TPU | ABS/PLA/PVA | ABS/PLA/TPU/PETG |
| Resolution | 25 microns | 35 microns | 50 microns | 100 microns | 100 microns | 100-400 microns |
| Filament | N/A | N/A | 1. 75 mm | 1,75 mm | 1.75 mm | 1.75 mm |
| Volume | 4.5×2.6×6.1 inches | 4.7×2.7×7.9 inches | 9.8×8.3×8.x inches | 7.9×7.9×7.1 inches | 8.9×5.8.5.9 inches | 8.7″ x 8.7″ x 9.8″ |
| Connection | USB | USB | SD Card/USB | USB/ SD Card | SD Card/ USB | SD Card/ USB |
| Weight | 14.6 pounds | 26.5 pounds | 14 pounds | 20 pounds | 32.7 pounds | 16.5 pounds |
FDM or SLA 3D Printer?
FDM 3D printers make use of an extruder with a hot-end, which allows for melting the filament.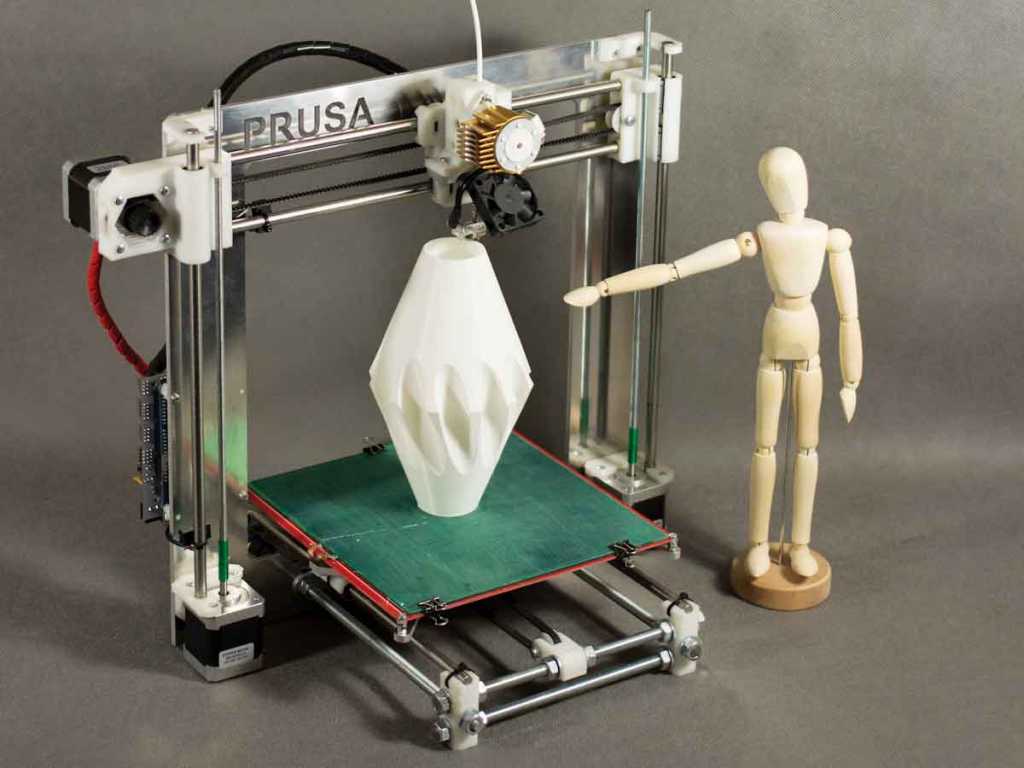 Once the filament is melted, it's then deposited onto the build platform (build plate). This is what creates the 3D model. However, FDM printers do so a single layer at a time.
On the plus side, FDMs are easier to use and come with lower operating costs and a larger build volume than their counterpart SLA printers. With an SLA 3D printer, you'll notice that the post-print process is a little messier than it is with an FDM option.
Keep in mind, though, that FDM printers don't offer the overall quality that an SLA printer offers. With that in mind, which 3D printer should you choose when it comes to printing 3D miniatures? We're glad you asked. We did the leg work and came up with a list of the best 3d printers for miniatures..
Where to Buy a 3D Printer
There are plenty of places you can use when you're ready to buy your 3D printer. However, keep in mind that the type of 3D printer you want may dictate where it's available. Like nearly anything else, you can usually find the 3D printer you want on Amazon.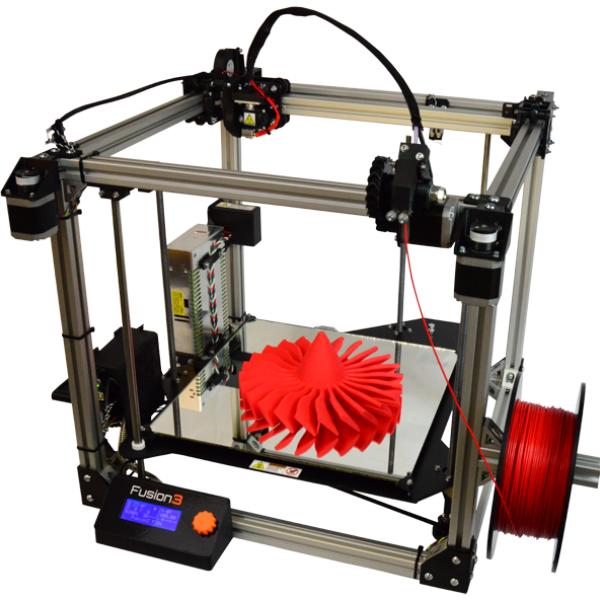 If it's not available there, you may also try other retailers like MatterHackers.com.
NOTE: You can order the Anycubic Photon S – our top pick for miniatures – directly via the Anycubic site here.
If you can't find the printer you want in any of those places, you can always try to contact the manufacturer directly.
Discount Alert: The Anycubic Photon is on sale for a RECORD around $174 here (normally $379). That's $200 off the list price and the steepest discount we have seen ALL YEAR!
FAQs
Question: How Much Does It Cost to Print a 3D Miniature?
Answer: There are several reasons to print your own 3D miniatures, one of which is cost. The average cost of printing an unpainted miniature typically falls in the $5-$ ten range.
Question: How Long Does it Take Print a 3D Miniature?
Answer: If you aren't concerned with quality, you can print off a miniature object in roughly 10 minutes.
However, a more complex, high-quality, and detailed object can take as little as a few hours or as much as a day to finish.
Take a look at the software on your 3D printer to get an idea of how long it will take for your miniature to complete.
Question: Which is Stronger? ABS or PLA?
Answer: While ABA has better properties when it comes to mechanics, it's more difficult to use when 3D printing than PLA. For 3D printers, PLA is ideal if you're focusing on aesthetics. On the other hand, ABD is ideal for strength, stability, and durability.
Something else to keep in mind is that ABS has been known to warp during printing.
Question: What Materials Are Used in 3D Printing?
Answer: There are many different types of materials that are used when 3D printing. We've mentioned PLA and ABS, however, some objects can be printed with titanium, wax, polycarbonate, epoxy resins, and even nylon.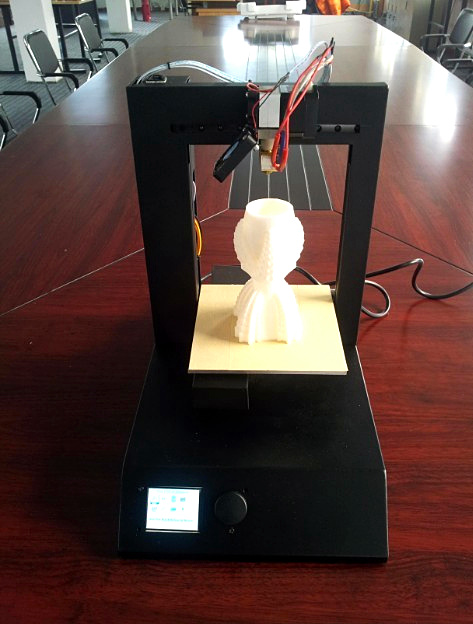 Question: What to Look for in a 3D Printer?
Answer: If you're new to 3D printing, take a moment and read the following tips to give you a good starting point when looking for a printer.
Question: What Do You Want to Print?
Answer: Before you purchase your 3D printer, know what you plan on printing. There is a significant difference between printing devices for your desk and printing large-scale production pieces.
Also, ask yourself how often you will print, how much time you want to invest in 3D printing, and where the 3D printed objects will be used.
Question: What Safety Features are Available?
Answer: Typically, a 3D printer that offers plenty of safety features is well-designed. For instance, a quality printer will probably cool the heated bed and nozzle when a printing job finishes.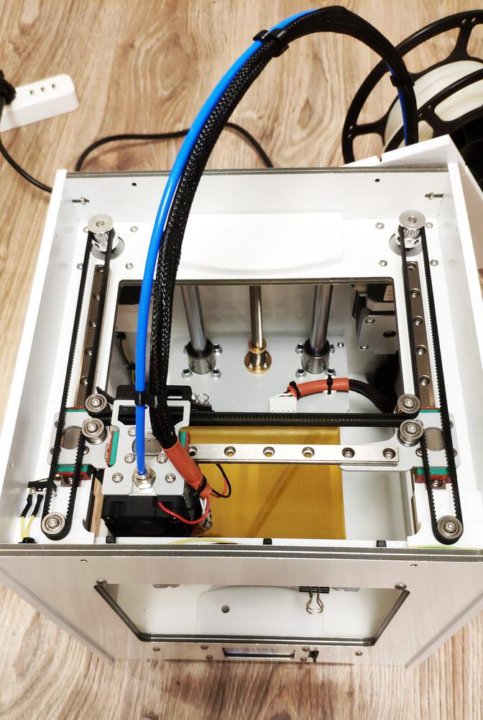 Additionally, some 3D printers will point the nozzle away from the object if you pause the job.
Question: Is Resolution Important to You?
Answer: You'll notice in the table above that the resolution of 3D printers is measured in a unit called microns. Usually, FDM printers are on the lower end of the spectrum, offering around 25 microns.
By comparison, resin-based printers usually reside on the higher end, around 100 microns. With an FDM printer, you can quickly and easily adjust the resolution. For smoother printing, being able to adjust the belt tension and layer height is paramount. Finally, remember that a resin 3D printer requires precision from their lasers. Keep an eye out for a resin printer that you can adjust based on the micron count detailed in the printer's specifications.
Question: What High-End Features Does the Printer Offer?
Answer: It can be easy to forget about high-end features as you look for a 3D printer that suits your needs.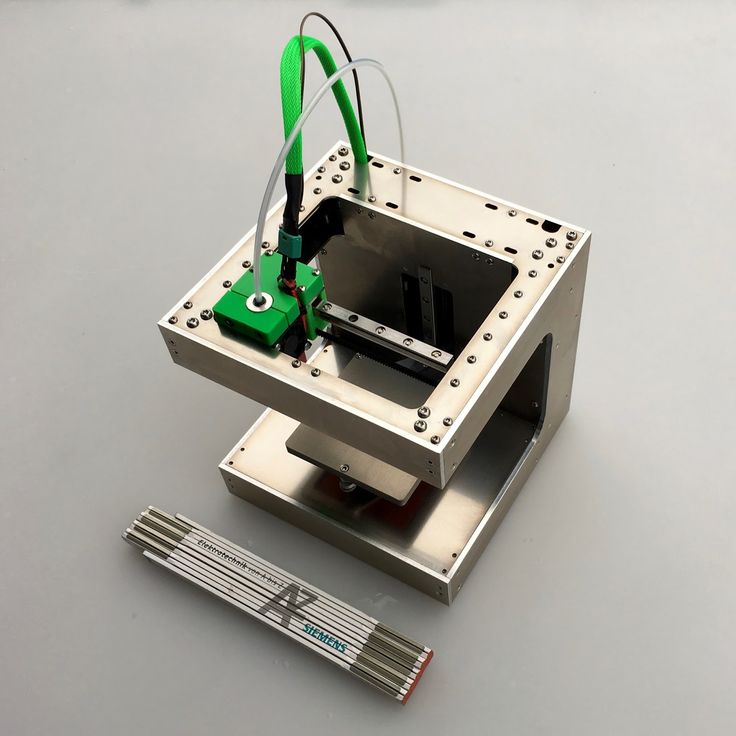 However, if you want things like heated glass beds, touchscreen interfaces, and dual filament options, be sure to add them to your list of must-haves.
Question: What About End-User Support?
Answer: You've found the 3D printer you want to buy, and you're ready to pull the trigger. Before you do, take a moment and look for the customer support offered by the manufacturer. It is just a social media logo, or are there actual ways to reach a real-live person?
3D printing is more complicated than traditional printing, so if something goes wrong or you aren't sure how to proceed in a certain situation, having someone to speak with could make your 3D printing experience.
No Lack of Options for Printing 3D Miniatures
Whether you have plenty of experience with printing 3D miniatures or you're just getting started, there are plenty of options on the market that can get you headed down the right path.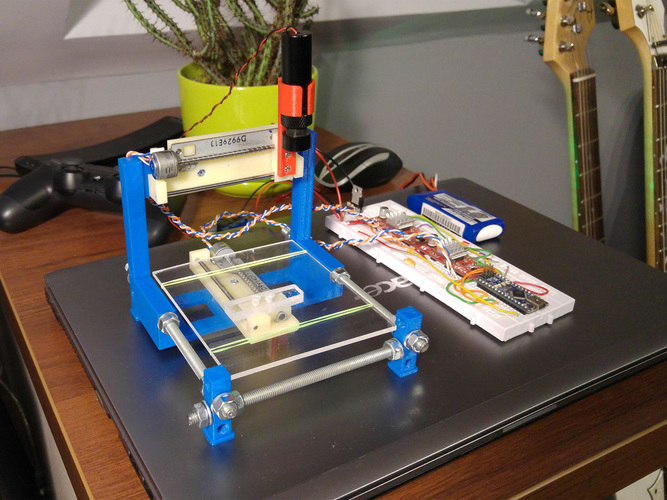 No matter your budget or comfort level, you're sure to find a 3D printer that works for you. It's up to you to determine which one makes the most sense for what you hope to accomplish, but when it comes to printing miniatures, it's safe to say you have a wide variety of choices.
So make a list, check it twice, then head out and find the best 3D printer for creating your favorite miniatures.
Further Reading: How to Find the Best Silicone 3D Printers and How to Find the Best Multicolor 3D Printers.
Making 28mm miniatures, dioramas, game locations with a
3D printer
Benefits of 3D printing for miniatures
Printing examples0016
Totals
3D printing finds its application in various fields, not only as a production machine, but also as a reliable hobby assistant.
Miniature figurines with amazing detail attract the eye.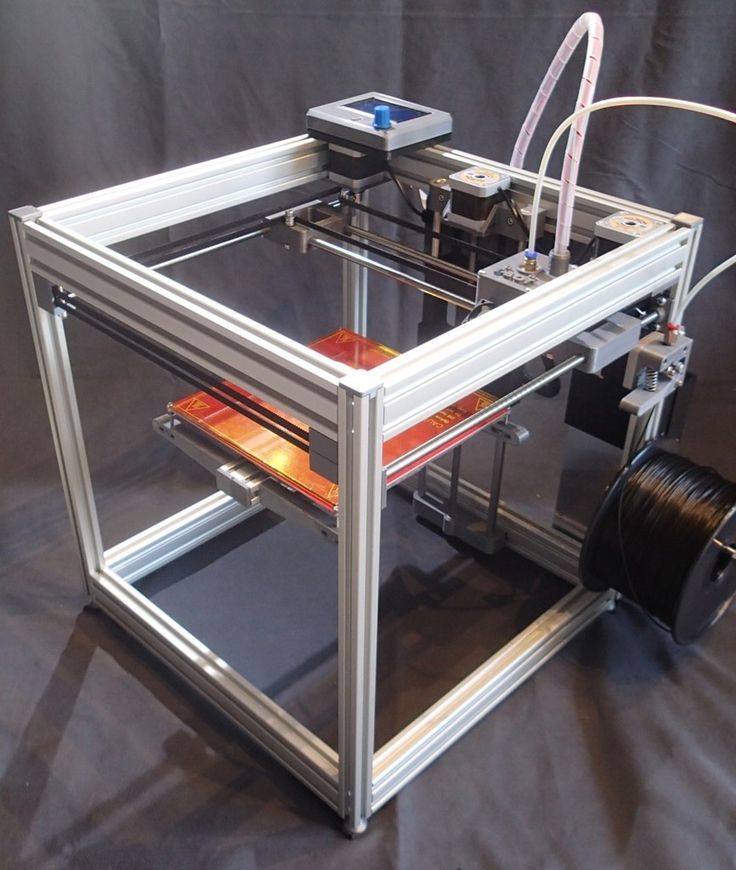 A little grotesqueness and slightly wrong proportions (otherwise it would be inconvenient to play or transport such a "little one") are more than compensated by detailed elaboration and an abundance of small, at first glance, insignificant details. These are no longer just small table soldiers, but heroes with their own unique history.
Warhammer 40k miniature soldier
Miniatures come in different sizes: from 6mm and more. The most popular today is the 28mm format. The creation of such figurines is really almost jewelry work.
A 3D printer will help not only in the production of miniatures, but also in related areas, such as the creation of figurines, details of game locations, or, for example, elements of dioramas. To understand the advantages of 3D printing over classical manufacturing methods, it is worth remembering how such models are usually made at home.
Advantage of 3D printing for miniatures
Not everyone was ready to shell out a substantial amount for the purchase of a set of table soldiers, and sometimes the necessary heroes simply were not on sale.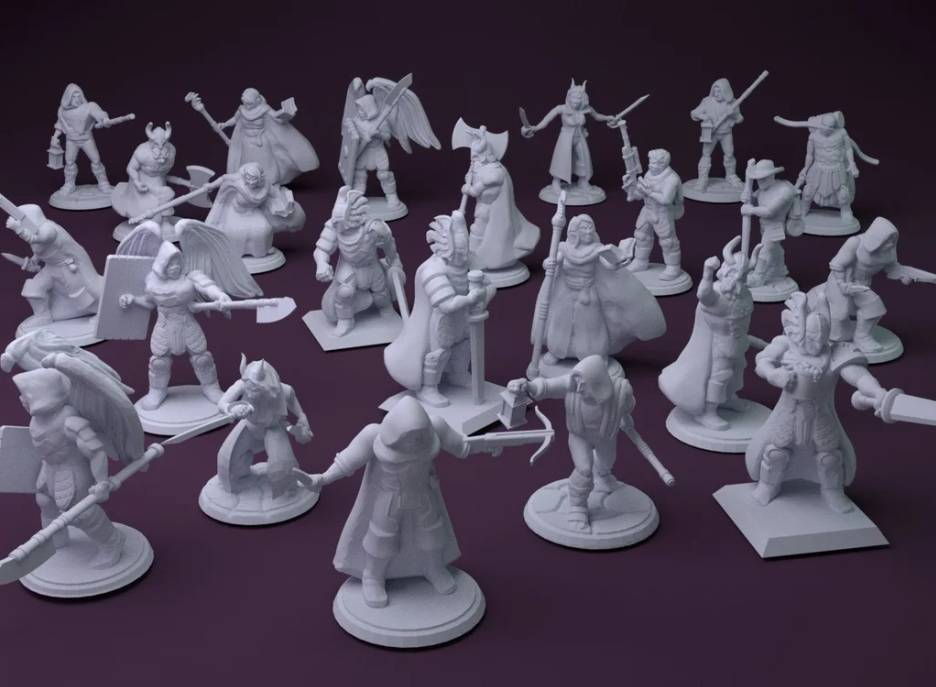 Then baked and self-hardening plastics for modeling were used.
First you need to make a wire frame, so the finished figure will turn out to be more durable, and it will be much easier to keep all the proportions. The wire frame can be attached to the stand, which will make the miniature statue more stable, and it can be easily fixed in any position without fear of smearing small parts with your fingers.
Wire frame for miniature
Gradually, layer by layer, the volume of plastic increases on the frame. Each layer must be baked or dried well, depending on which plastic is used - self-hardening or baked.
Gradually, we begin to add small details and work out the details. In fact, this is a very painstaking process that requires perseverance and some sculpting abilities. For a convenient study of small details, you may need special stacks for modeling, but they can be successfully replaced with improvised tools.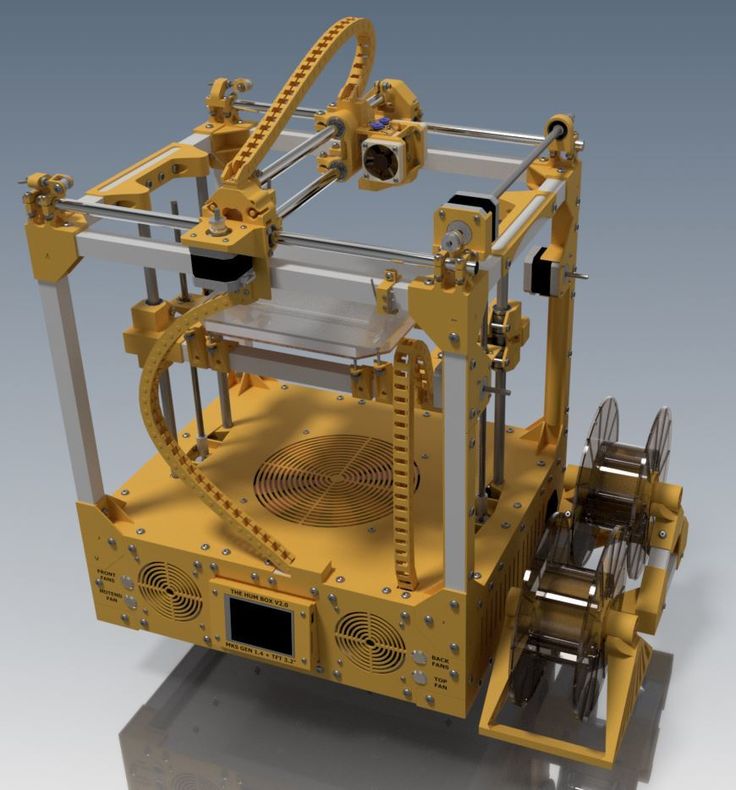 Sculpting tool kit
The result is such a miniature statue.
Miniature 28mm baked plastic
By the same principle, large table figures, or some elements of dioramas, can be made.
Sometimes a sculptor is more accustomed to working with plasticine. Then, after sculpting, the stage of preparation and casting of the figurine into a silicone mold is added. This method is suitable for small-scale production of a small desktop army.
But it is necessary to properly prepare the figurine for casting. The finished "warrior", most likely, will have to be divided into several parts, so that it would be more convenient for the caster to remove the molds and make castings. During the cutting process, it is worth adding a few locks so that the finished castings can be easily assembled, like pieces of a puzzle.
Molded figurine against silicone mold
Some craftsmen have learned to cast metal copies.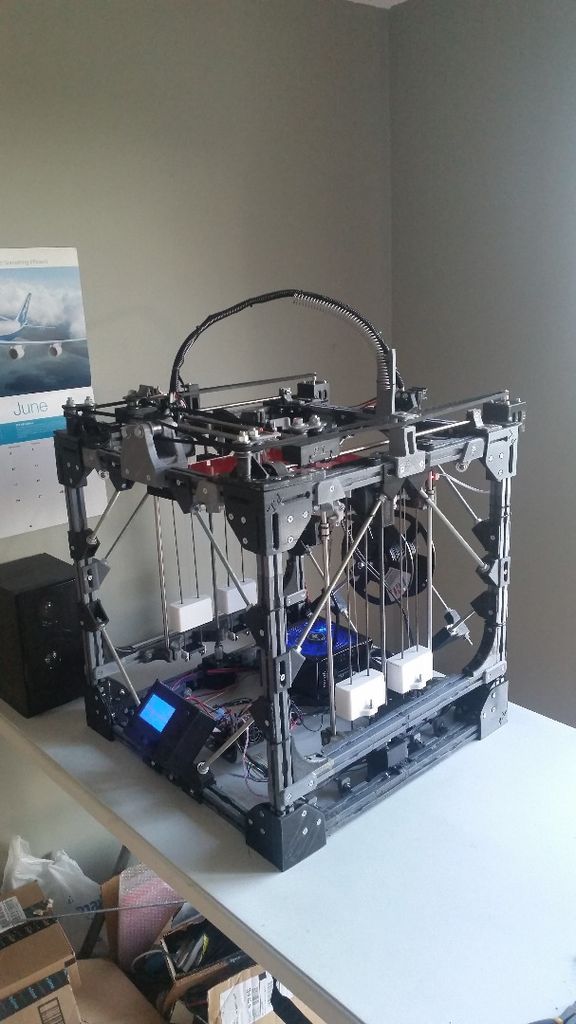 Such soldiers are usually made of low-melting metals (for example, lead) and cast in plaster molds. Sometimes a special silicone is used, but it is a little more difficult to achieve good shedding of a small product in a silicone mold.
Cast metal soldier

In addition to making figurines from scratch, some craftsmen remake ready-made miniatures. This is called conversion.
Conversion in miniatures is a refinement, stylization or alteration of a finished figure. Unfortunately, not every hobbyist has good sculpting skills, and this alteration helps to achieve good results regardless of artistic skills. The main thing is to act very carefully.

Conversion helps enthusiasts achieve amazing figurine detail, add some detail, change the pose, or create a new character that is not yet on sale.
Lord of the Astral Claws turned to Chaos
In addition to making the figures themselves, modelers create colorful locations to immerse themselves in the world of their favorite game.
This is true not only for 28mm miniatures, but for example for DND games. Such voluminous locations allow you to immerse yourself in the world of your favorite game much better and make the game more exciting.
Game location for board game Warhammer40k

The creation of such locations is painstaking work, and both improvised and special equipment are used as material.
Role play location
A 3D printer allows you to produce miniature figures and game locations much faster. On the Internet you can find many paid and free models of 28mm figures from different universes or various elements of locations - houses, fences, mechanisms, etc. Adapting or slightly changing the finished 3D model for yourself is much easier than cutting and gluing a finished figure. And creative people with modeling skills are unlikely to have difficulties with the transition to "digital clay".
Warhammer40k universe 3D miniature model
And of course, dioramas are worth noting.
This is a separate art form with a scene or location frozen in time. Dioramas come in different sizes, but each of them impresses with its detail and careful study.
Diorama based on the game STALKER

Each diorama is unique, so the craftsmen use improvised materials to make it. Everything is limited only by the imagination and ingenuity of the artist.

Diorama "Desert Hero"

The main advantage of 3D printing is high detail and repeatability. If you need to make a small batch of miniatures, it will be much easier to print them than to cast, for example. Casting small items is a painstaking process that requires some skill and equipment. It is very difficult to achieve good pourability of small products the first time.
From Model to Finished Figure
And for the manufacture of piece products, such as a diorama element, a 3D printer can replace many materials and tools for modeling.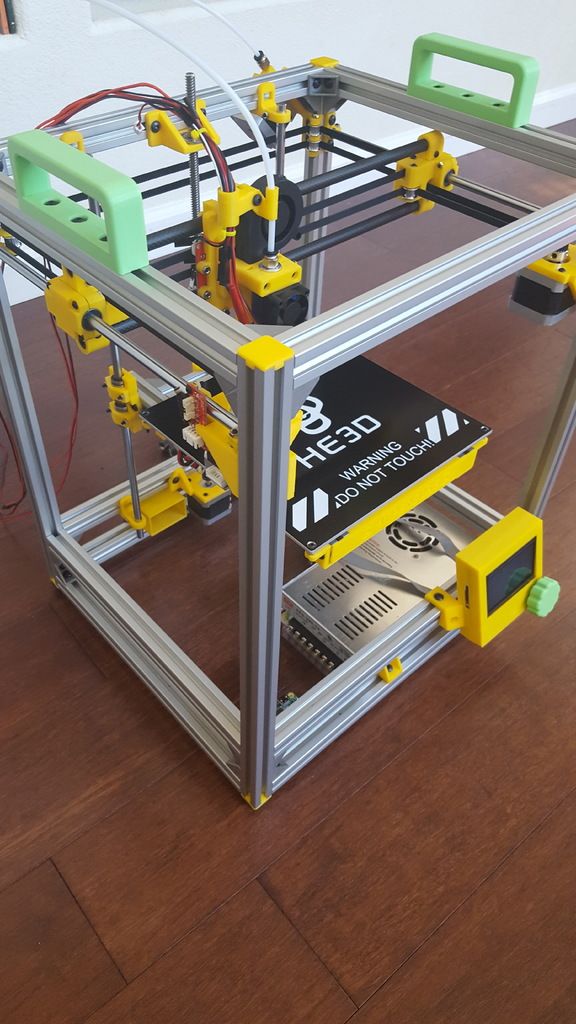 In addition, by using and combining different materials, it is possible to create models that are difficult or almost impossible to create manually. For example, using a special polymer, you can print optically transparent products that can imitate glass.
Which technology to choose
To begin with, it is important to determine the requirements for the printer - will it be used only for the manufacture of 28mm personal army or should it be a universal printing machine? It is important to understand what size the finished model will be, how detailed it should be, and how much time can be spent on post-processing.
Depending on this, it is worth deciding on the technology by which the 3D printer will work. You can choose one of two technologies - FDM or photopolymer printing (there are several technologies, but DLP and LCD printers are currently popular).
FDM
FDM 3D printers use a plastic filament as a material. In a heated extruder, the filament is melted and extruded through a thin nozzle, so layer by layer, a three-dimensional model is grown.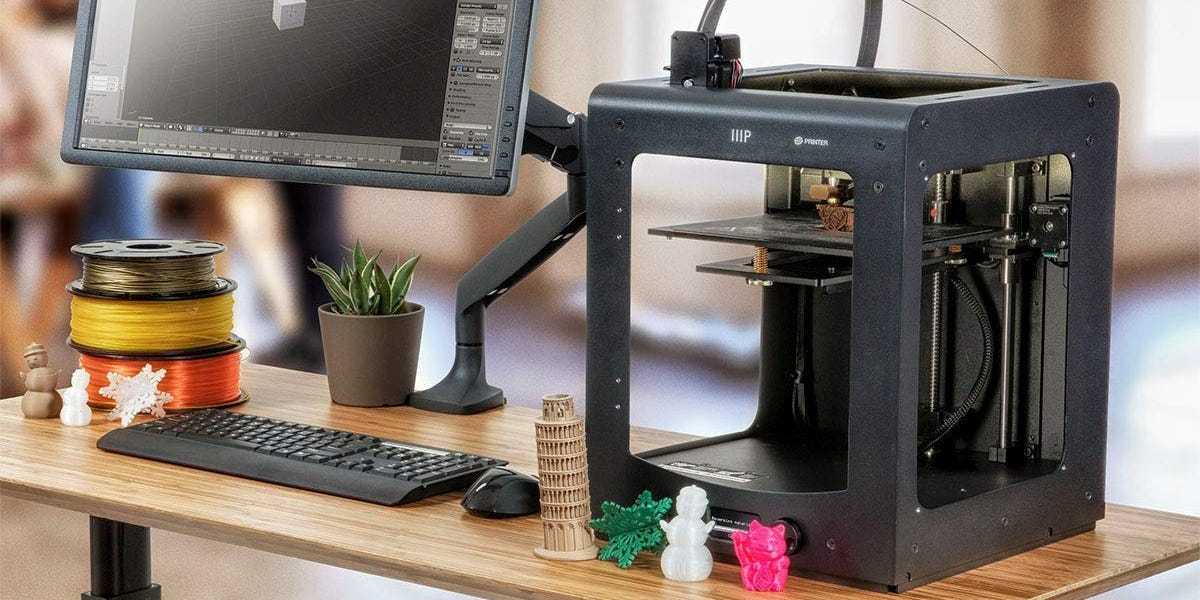 Working principle of FDM 3D printer
Layer thickness and nozzle diameter can be changed in some printer models. The minimum layer is usually 0.1 mm. In some models of 3D printers, a layer of 0.05 is available, but for printing with such a layer, it is important to choose the right many settings and the print speed will be quite slow.
Pros:
Large print area

Many different materials are available for every "taste and budget"

Inexpensive Consumables
Cons:
Of course, FDM printers are hardly suitable for making miniature figures, but they can be successfully used to print large souvenir figures, create game locations and some parts of dioramas.
LCD/DLP
The principles of operation of LCD and DLP printers are very similar.
The material used is polymers that harden under the action of UV light. The only difference is that an LCD printer uses an LED matrix in conjunction with an LCD screen as a source of UV radiation, while a DLP uses a projector.
Working principle of photopolymer 3D printer

Pros:
The ideal surface of the finished figure

Many different materials available

High print accuracy even for the smallest items
Cons:
Photopolymer 3D printers are able to create miniature products that cannot be made using FDM technology. This technology will be an ideal choice for creating miniatures, small poster models, etc.
Print examples
Robot printed on Asiga Pro 4k
Figurine made with Phrozen Sonic Mini 4k
28mm 3D printed miniatures
3D Printed Halloween Miniature
3D printed play models
FDM Cube Thrower
Figure making process from 3D model to painting
Best Printer Ranking
FDM
Creality3D Ender 3 (Build Kit)
Features:
Print technology: FDM/FFF
Working area size: 220x220x250 mm
Number of extruders: 1
Max.
extruder temperature: max. 255℃
Closed Camera: No
Heated table: Yes
Plastic type: ABS, PLA, PETG, Flex, Decorative plastics, others
A popular and unpretentious 3D printer that many makers liked. Creality3D Ender 3 is sold as a kit (assembly kit), but thanks to the detailed instructions, there should be no problems with assembly.
Wanhao Duplicator 6 Plus
Features:
Print technology: FDM/FFF
Working area size: 200*200*180mm
Number of extruders: 1
Max. extruder temperature: max. 260°C
Closed Camera: Optional
Heated table: Yes
Plastic type: ABS, PLA, PETG, Flex, Decorative plastics, others
Wanhao Duplicator 6 Plus is an updated version of the Duplicator 6. The new modification adds automatic calibration, printing resume after a power outage, and others. You can immediately purchase a printer with a closed case, this will allow you to easily print with composites.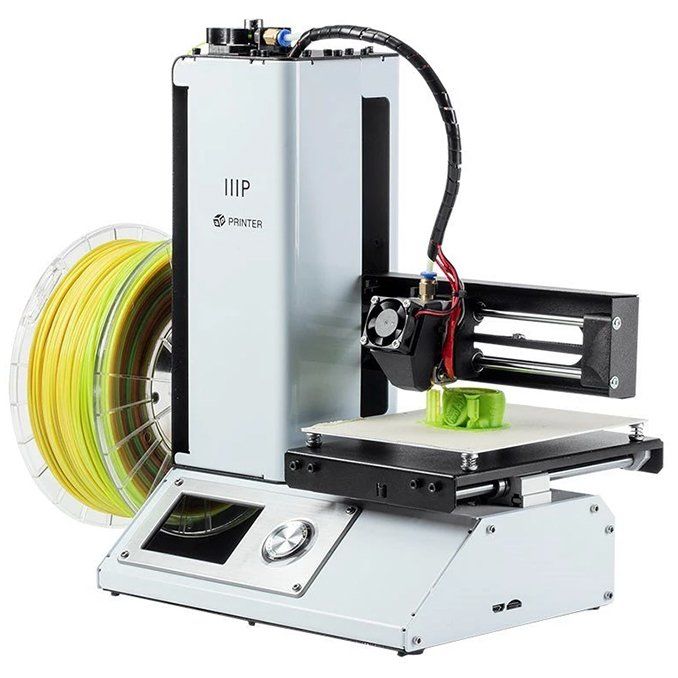 Wanhao Duplicator 6 Plus will become a trouble-free workhorse, and thanks to the "omnivorous" extruder, even a beginner will be able to print exotic materials without any problems, such as soft flexes or rubbers.
FlashForge Creator Pro 2
Features:
Print technology: FDM/FFF
Working area size: 200x148x150 mm
Number of extruders: 2
Max. extruder temperature: max. 240°C
Closed Camera: Yes
Heated table: Yes
Plastic type: ABS, PLA, PETG, Flex, Decorative plastics, others
FlashForge Creator Pro 2 is an almost professional dual extruder 3D printer. Thanks to the closed body, Creator Pro 2 has no problem even with composite materials, and two extruders allow the use of soluble support for complex models. Moreover, FlashForge extruders are independent, this allows you to print 2 mirror or identical models at the same time. This allows you to speed up the production of the same type of models.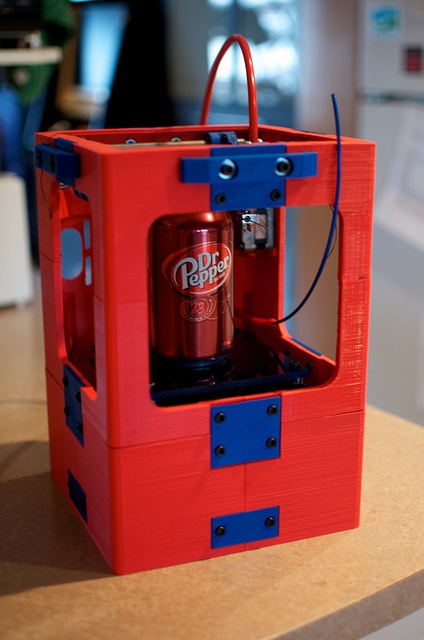 FlashForge Creator Pro 2 will not only be a good home printer, but also a great helper for a workshop or small production.
LCD
Anycubic Photon Mono 4K
Features:
LCD display resolution: 3840x2400 (4K)
UV wavelength: 405 nm
Working area size: 132x80x165 mm
Layer thickness: 0.01-0.15mm
Inexpensive, but fairly modern 3D printer with a 4K monochrome display. Anycubic Photon Mono 4K will be a good tool for printing miniature models.
Phrozen Sonic Mini 4K
Features:
LCD resolution: 6.1" 4K Mono LCD
XY positioning accuracy: 35 microns
UV wavelength: 405 nm
Working area size: 134x75x130 mm
Layer thickness: 0.01-0.30mm
The Phrozen Sonic Mini 4K is a compact high resolution 3D printer. It allows you to get accurate models even with an abundance of small details. Sonic Mini 4K is a good choice for those who need to print quickly and accurately.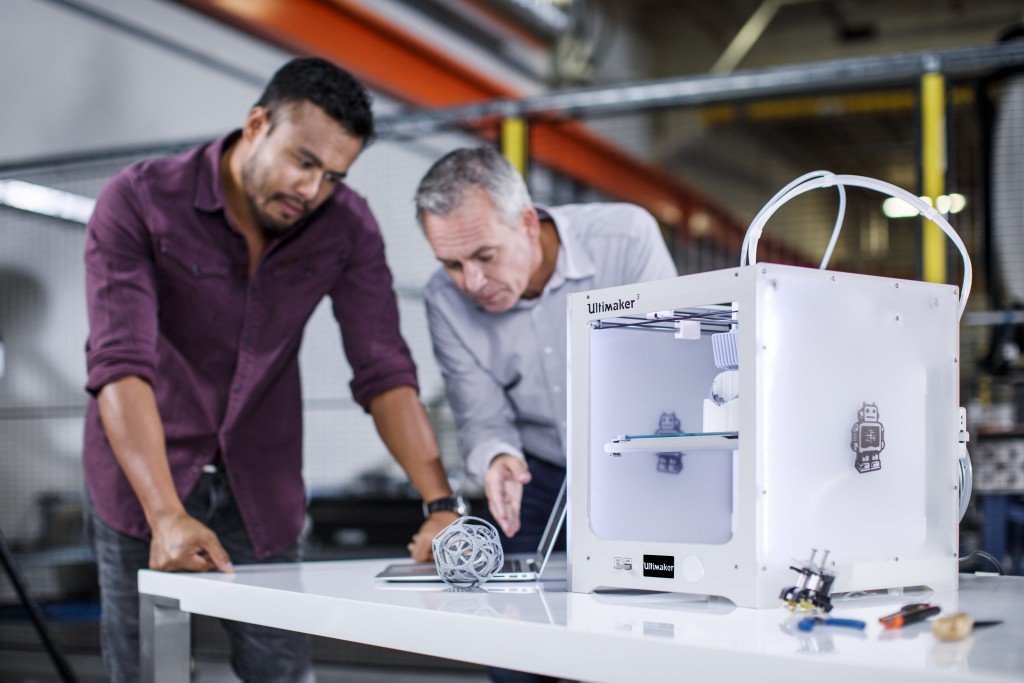 Phrozen Sonic Mighty 4K
Features:
LCD resolution: 9.3" 4K Mono LCD
XY positioning accuracy: 52 microns
UV wavelength: 405 nm
Working area size: 200x125x220 mm
Layer thickness: 0.01-0.3mm
With a larger work area, the Phrozen Sonic Mighty 4K allows you to quickly produce large models or small batches of small items. Such a 3D printer will be a good help for a small workshop or a hobby circle.
Phrozen Sonic Mini 8K
Features:
LCD resolution: 7.1" 8K Mono LCD
XY Positioning Accuracy: 22 µm
UV wavelength: 405 nm
Working area size: 165x72x180 mm
Layer thickness: 0.01-0.3mm
Phrozen Sonic Mini 8K is one of the representatives of 8K photopolymer printers, which can still be counted on the fingers of one hand. The high resolution LCD-matrix allows you to print figures with amazing surface quality and amazing detail.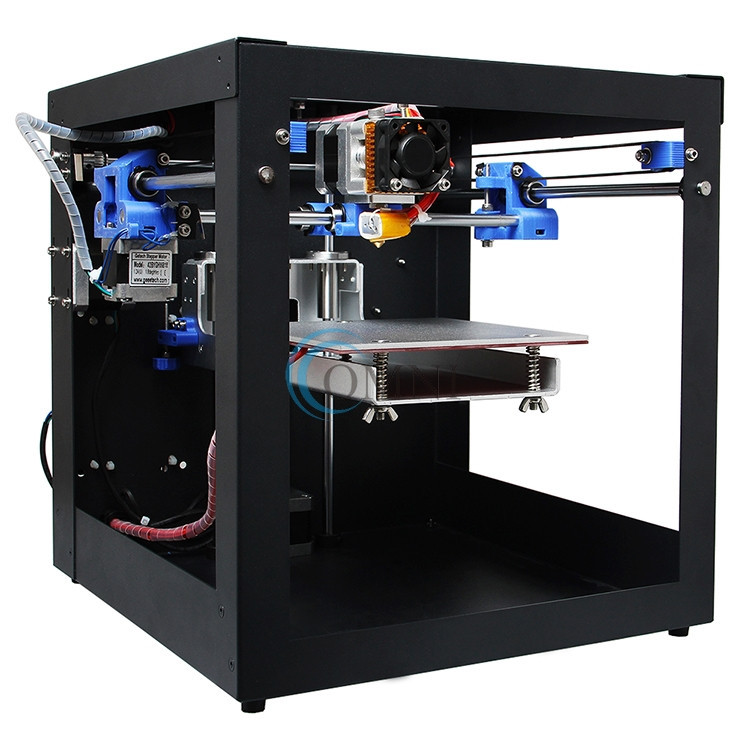 Such a printer is suitable for demanding printers who care about accuracy and the perfect surface of the finished model.
Totals
3D printers are gradually showing themselves to be great helpers in many areas, not only in medicine and industry, but also in home hobbies. Thanks to 3D printing, it is possible to produce small figurines or elements of dioramas much faster, paying more attention to the elaboration of details, rather than painstaking modeling or the search for exotic materials.
And digitalization makes it much easier to share your work and finished models in the community or adjust them to your needs, for example, change the scale or adjust the pose.
Free Shipping
Add to compare
Product added to compare Go
Free Shipping
Add to compare
Product added to compare Go
Free Shipping
Add to compare
Product added to compare Go
Free Shipping
Add to compare
Product added to compare Go
Free Shipping
Add to compare
Product added to compare Go
Add to compare
Product added to compare Go
Free Shipping
Add to compare
Product added to compare Go
#Application
Share
all materials
Do you have any questions?
Our specialists will help you with the choice of 3D equipment or accessories, consult on any questions.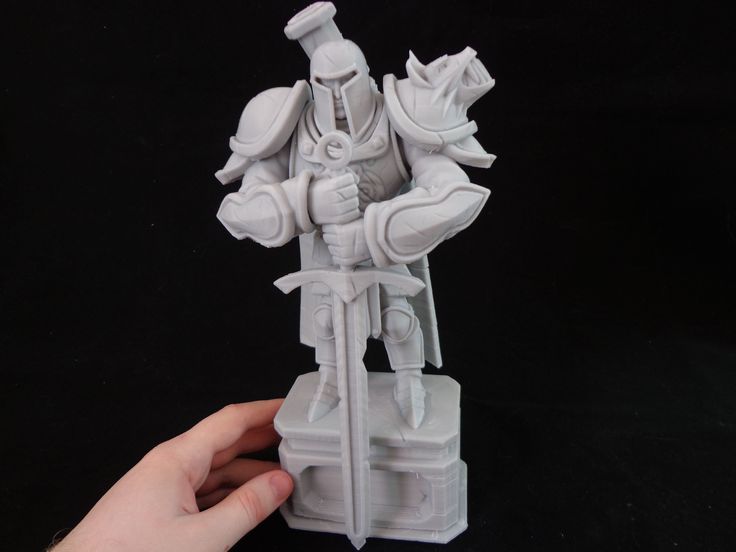 Choosing the best 3D printer for printing miniatures
3DPrintStory &nbsp&nbsp Reviews &nbsp&nbsp Choosing the best 3D printer for printing miniatures
The use of 3D printers for printing game miniatures is gaining more and more popularity today. As the price of 3D printers continues to fall, it is likely that the demand for 3D printed game miniatures will only continue to rise.
If you pick the right 3D printer, you can get amazing 3D models for your board games or to put an inspirational figurine from your favorite game on your desktop.
Today's desktop 3D printers have become reliable, easy to use and provide decent quality finished products.
How to choose a 3D miniature printer?
There is a wide range of desktop 3D printers that can be used to print miniatures in 3D at home.
And if you study the market a bit, or at least the options below, you can get great detailed 3D models.
With the right 3D printer, you can print your own figurines and even create your own board games.
If you don't want to develop 3D models of figurines from scratch (and this will really require some skills and time from you), then you can find interesting 3D models on sites with free 3D printable models. After downloading the model, you can immediately print it or edit it before 3D printing for your own needs. We also recommend that you familiarize yourself with interesting 3D models from Dutchmogul. Perhaps in his wonderful collection you will find something interesting for yourself.
To get the same level of detail as the thumbnails above, your 3D printer must meet certain criteria. The most important feature of a 3D printer to consider is the level of detail it can reproduce. This criterion is formed based on the following parameters:
Nozzle diameter
To create a 3D miniature, heated plastic is extruded through a hole.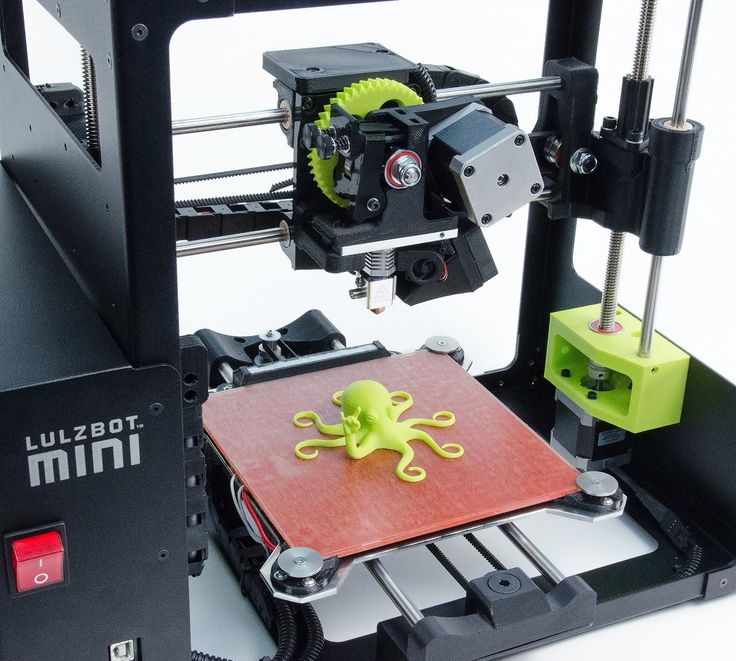 Orifice is the diameter of the nozzle. Make sure the 3D printer nozzle size is less than 0.4mm.
XY Movement Accuracy
The X and Y axis movement accuracy of the 3D printer head should be considered.
Layer Thickness
Layer Thickness is the height of each layer of heated plastic used to create a 3D figure or miniature To get a more detailed model, you need to reduce the layer thickness. However, the low thickness means that 3D printing will take longer. In order to print a detailed miniature, you will most likely need a 3D printer that can print with layer thicknesses of 100 microns (0.1 mm) or less.
Material type
The most common materials used in 3D printers are ABS or PLA. To get a good surface, after 3D printing, it should be post-processed. If you are using ABS plastic, you can sand the miniature and steam it in acetone to get a smooth surface. It is also worth paying attention to PETG plastics, which are gaining more and more attention and positive user reviews.
Thumbnail size (scale)
If you want to start 3D printing game miniatures, think about the size you would like to get.
A 28mm (~1:58 scale) or 54mm (~1:32 scale) miniature can be made with a standard desktop 3D printer that melts plastic filament. To make a smaller miniature, you will need an SLA Resin printer, which uses liquid resin and strengthens it.
In addition to the figurine, you can also print larger models. 3D printing large models such as houses, huts, castles, trees, and tanks will require more expensive 3D printers that provide faster speeds with good 3D print quality. But there is an important point in the choice. It is better to choose high-quality 3D printing than a large one. You can always separate larger models for printing and then join them together using the same adhesive. The result will be much better than lower quality 3D printing on a 3D printer with a large workspace.
HICTOP CR-10S 3D Printer
Value for money, the Hictop CR-10S is one of the best and most affordable budget 3D printers on the market.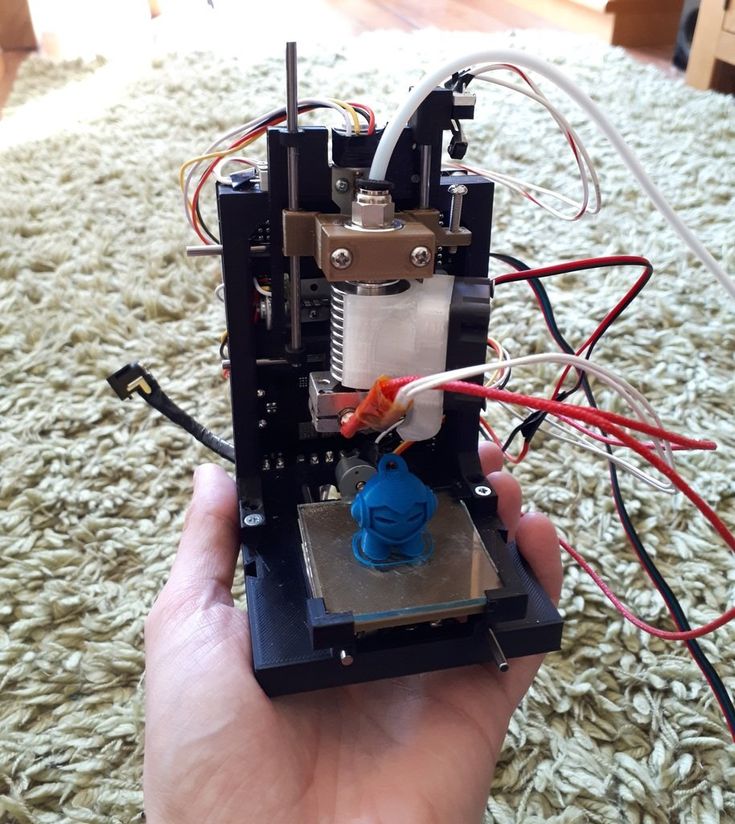 The Prusa i3 3D printer was taken as the basis for the design.
The Hictop printer uses quality materials for the power supply, motherboard and motion control systems. The metal framework is a rigid and strong design.
The Hictop printer will arrive unassembled, but assembly is easy. You will have to essentially screw in four bolts and connect the necessary wires. That is, you can proceed directly to 3D printing almost immediately after purchase.
The "S" at the end of the CR-10S stands for two Z-axis lead screws and stepper motors.
Dual axis system improves extruder movement accuracy. As a result, you naturally get more accurate 3D printing overall. This is an excellent inexpensive 3D printer that is suitable for 3D printing miniatures and figurines for board games.
The Hictop 3D printer has a mechanism to control the remaining amount of plastic. If the plastic runs out, the printer will go into pause mode and after feeding new material, you can continue printing from the area where you left off.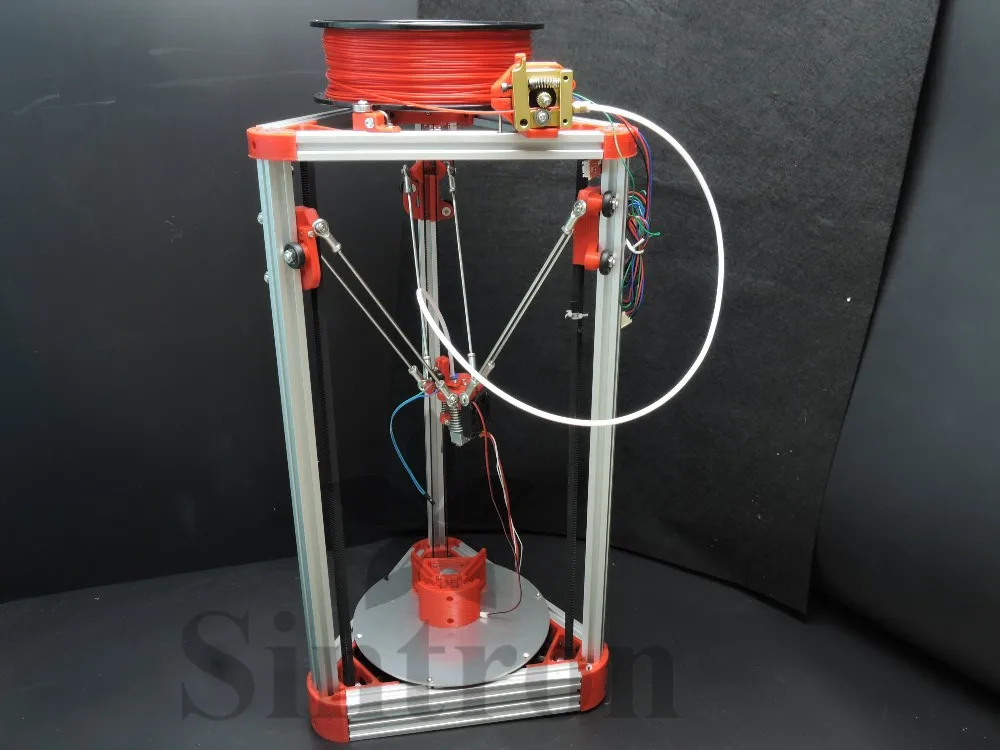 This is a particularly relevant feature for printing large-scale 3D models.
These 3D printers are quite popular, so you will find a lot of information and tips on how to use them online. In addition, thanks to an active community, the Hictop CR-10S has a large number of modifications and upgrades that you can implement yourself and improve its already decent 3D printing quality.
Hictop CR-10S is a quality and affordable 3D printer, which is definitely suitable for 3D printing miniatures and figures of characters from your favorite games or movies.
FLASHFORGE CREATOR PRO 3D printer
FlashForge 3D Printer Creator Pro took inspiration from Makerbot Replica.
A nice feature of the FlashForge 3D printer is that it includes all custom enhancements from Makerbot. These upgrades include:
Metal worktable supports. Thus, the working table became more stable during heating and assembling.
Plastic-coated knobs for easy workbench calibration.
The Central Processing Unit (CPU) supports Sailfish firmware which allows automatic calibration. In addition, the CPU helps regulate heat and delivers higher quality 3D prints.
The above features make the Creator Pro an excellent miniature 3D printer.
In addition, this 3D printer is made in a closed case, which allows you to print ABS plastic with much less difficulty.
Creator Pro allows you to print two colors at the same time. If you plan to paint the finished model in the future, then you don't really need this feature, but in general it gives you much more options than the standard analogues with one extruder.
Since the Creator Pro is based on the Makerbot Replica, there is a lot of information available on the internet about this 3D printer.
3D printer SINDOH DP200 3DWOX
If you are looking for a reliable miniature 3D printer, then you should pay attention to Sindoh DP200 3DWOX. This is the best choice if you want to make 3D mini figures.
This 3D printer is easy to use, suitable even for beginners in the world of 3D printing. Below are some of its features:
3D printing table covered with aluminum PTFE.
3D printing resolution is 50 microns (0.05 mm).
Equipped with a high efficiency particulate air filter and a closed chamber for 3D printing, which is especially good when using ABS plastics.
Easy to use material cartridge chamber.
Sindoh does an excellent job of printing minifigures with high detail.
One of the disadvantages of the Sindoh DP200 printer is that it can only use manufacturer's filament. Consequently, you will pay more money for cartridges because you will not be able to use materials from other manufacturers. The price of these cartridges, of course, is higher than analogues.
Otherwise, the Sindoh DP200 3DWOX 3D printer is a great option for high quality 3D printing of detailed models.
DREMEL DIGILAB 3D printer
The use of SLA technology for 3D printing helps to obtain miniature products of very high quality.
SLA also helps print miniature parts as small as 28mm. The price of this wonderful 3D printer is comparable to the cost of a laptop.
SLA printing differs from FFF printing in the very essence of the processes. During SLA 3D printing, liquid resin is baked using a UV laser. The formation of the part looks like a gradual lifting of the finished model and a bath with liquid material.
Industry-intensive stereolithographic 3D printers are now available at home! The Dremel Digilab 3D printer has proven itself as a hobby printer, which differs from expensive industrial analogues in its exceptionally smaller workspace.
Key features of the Dremel Digilab 3D printer:
The minimum wall thickness of the 3D model is 25 microns (0.025mm).
Faster 3D printing compared to FFF 3D printers.
Excellent surface quality of the finished 3D model.
Digilab is a great SLA 3D printer. It is easy to use and, according to user reviews, reliable.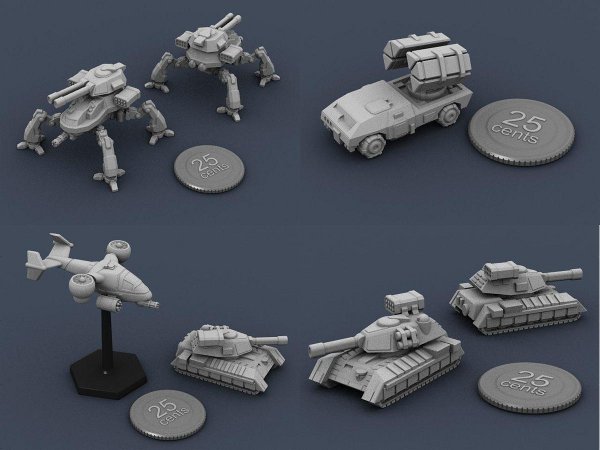 With this 3D printer, you can use resins to make investment casting molds. It can also be used to make jewelry by casting metals.
Some disadvantages of using SLA for 3D printing:
It's expensive. The resin needs to be updated, as over time it ages and loses the necessary properties.
Resins require maintenance. Make sure you start 3D printing only after the balloons created by adding resin to the tank are gone. When you're done printing, you should clean the tank thoroughly to remove cured resin, which can affect the quality of subsequent 3D prints.
When cleaning this 3D printer, be careful to use latex gloves and alcohol.
Conclusions
This article is designed to help you choose a desktop 3D printer to print board game models or just beautiful fantasy characters and landscapes. 3D printers and board games are a very good combination, and the models listed above are a good choice if you want to create your own game miniatures.