3D print lamborghini
Father and Son Built a Drivable, 3D Printed Lamborghini in Their Garage
When the real Lamborghini company discovered this project, they had a little surprise sent to the dad and son duo.
3D printing has given us some incredible creations. We've seen a house build in 24 hours, a restaurant that only serves 3D printed food, and the first steps toward a 3D printed heart. All these builds are incredible, but perhaps none comes as close to a heart-warming story as the father and son who 3D printed a Lamborghini.
Sterling Backus and his son Xander have been building a Lamborghini from scratch, right in their garage in Erie, CO. They're modeling the car off a Lamborghini Aventador, one of Xander's favorite cards, and using a 3D printer to create the body panels, interior and other parts.
Named the AXAS Interceptor, the working supercar will have all the components needed to drive it like a real Lamborghini.
The father and son have documented their build process on Sterling's YouTube channel. Sterling published the first update of the project two years ago, showing just the taillight housing they printed using a CR 10S printer, working lights and all.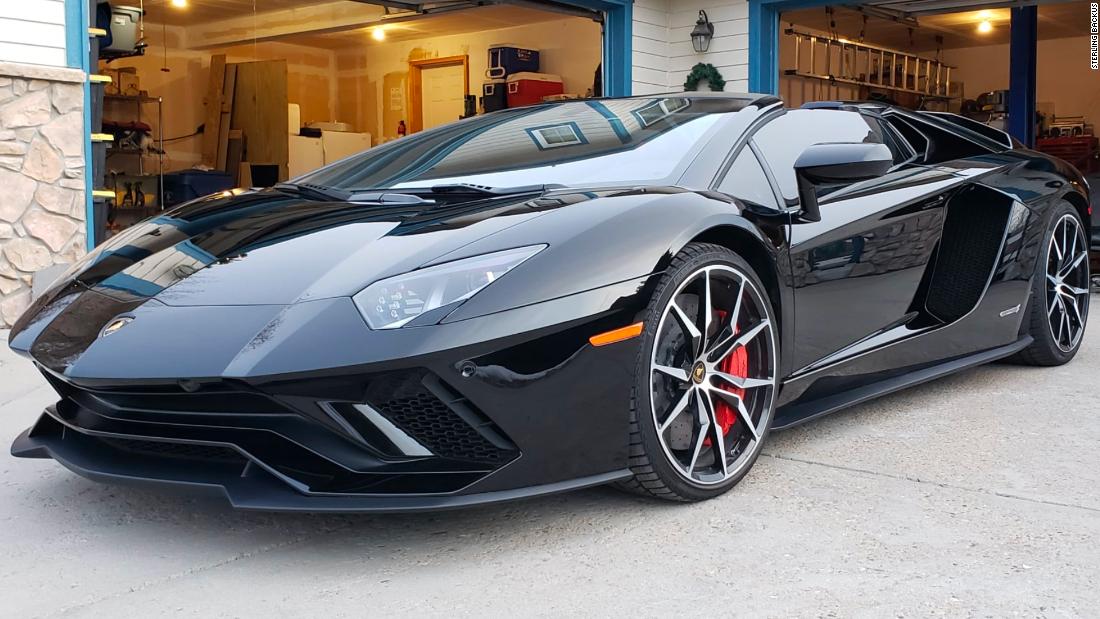 To make the 3D printed parts look like the real Aventador, the duo skinned the body panels with carbon fibre. The interior of the car combines 3D printed parts with components from other cars. To make the AXAS Interceptor drivable, Sterling and Xander build the drivetrain from a Corvette engine, a transaxle from a Porsche 996 and more custom-made parts.
The project took a year and a half to reach the stage where it was drivable, with many failed parts and 3D printing errors along the way. But each time Sterling and Xander added one more new part to the car, they knew they had to see this project through to the end.
After the work-in-progress AXAS Interceptor passed its first test drive, news got around to the real Lamborghini. Amazed with the work the father-son team had done, the company reached out to Sterling and worked with him to plan a surprise for Xander and the rest of the family.
Overnight, Lamborghini exchanged the AXAS Interceptor with a real Aventador.
They captured Xander's reaction on film and shared their story as a short video ad around Christmas time. The best part – Lamborghini let Sterling and Xander borrow the Aventador for a few weeks before returning the 3D printed car.
Sterling and Xander are still working on the AXAS Interceptor, coming closer and closer each day to a finished project.
Follow the updates on Sterling's YouTube Channel here:https://www.youtube.com/channel/UC8YYptrlqdUN9GsIFsT6Mwg
Lamborghini shoots holiday commercial with family 3D printing Aventador
CNN  — 
What started out as a simple game between a father and son turned into a Christmas surprise of a lifetime from Italian supercar maker Lamborghini for a family from Erie, Colorado.
Sterling Backus, 54, and his 12-year-old son Xander were playing the racing simulation video game "Forza Horizon 3" one day when Xander asked his father if they could build their favorite car: a Lamborghini Aventador.
Backus, who is a physicist at Thorlabs, told CNN that he "has always been a Lamborghini guy" and that he did not hesitate when his son asked.
Sterling Backus and his son Xander used a desktop 3D printer for most of the parts.
Automobili Lamborghini
The two started planning out their ambitious project in February 2018, and it resulted in a surprise call two months ago from Katia Bassi, who is the chief marketing officer of Automobili Lamborghini.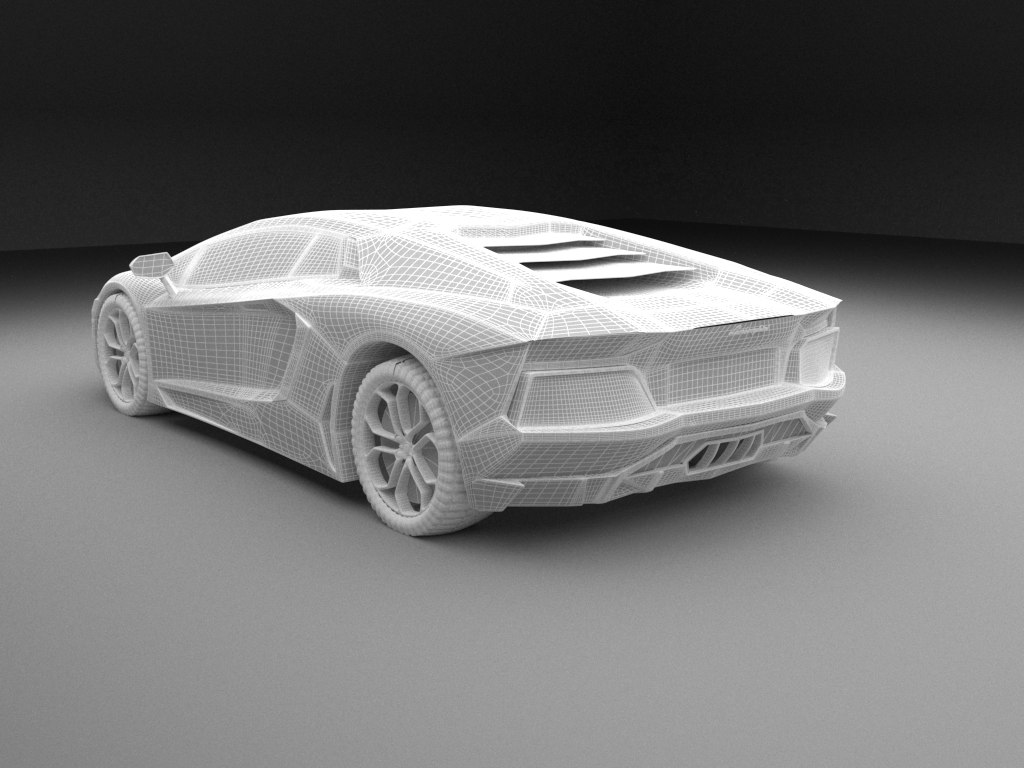 "I was shaking in my boots since it was like getting a call from the Pope and he is coming to dinner," Backus told CNN. "Of course, a metaphor, but just to give (you) the idea of the gravity to me, personally."
Bassi told Backus that the company wanted to shoot a holiday commercial with his family. In addition, they were going to loan them a real Lamborghini Aventador S for two weeks.
Last year, 649 Lamborghini Aventador units sold last year, according to the carmaker.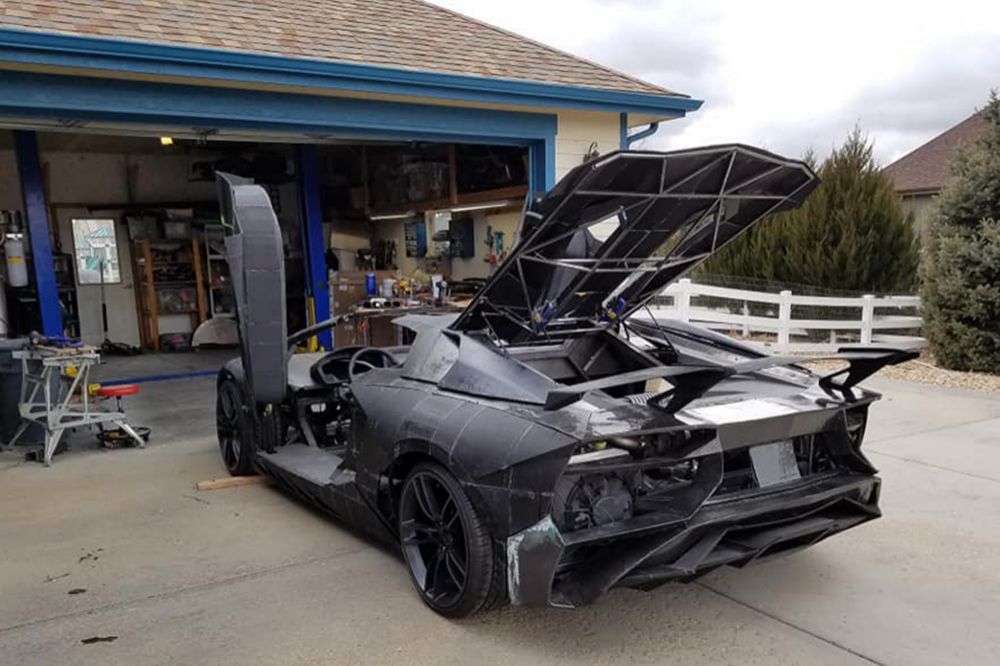 The Aventador S Roadster loaned to the Backus family is priced at approximately $460,247.
Backus said that he drove the Aventador every day and that "their amazing generosity will never be forgotten."
Sterling and Xander Backus have been working on this project for nearly two years.
Automobili Lamborghini
While Lamborghini is against the counterfeiting of its cars, the Backus' project is a tribute car for a STEM (Science, technology, engineering and mathematics) project that is not marked as a Lamborghini and is not being sold as such, which is why Sterling believes the company was OK with their project.
Backus used a toy model that he enlarged in 3D-drafting software Solidworks to help 3D print many of the parts used in their project car.
Using desktop 3D printers such as a QIDI X Pro, they were able to 3D-print many of the parts used in the car. But Sterling said that nearly every part of this project has been challenging for the father-son team.
Backus believes the project will be complete in August.
Sterling Backus
An actual Lamborghini Aventador costs nearly $500,000.
Sterling Backus
To date, Backus has spent approximately $23,000 on this project, and they are targeting August for a local big car show to unveil the finished project.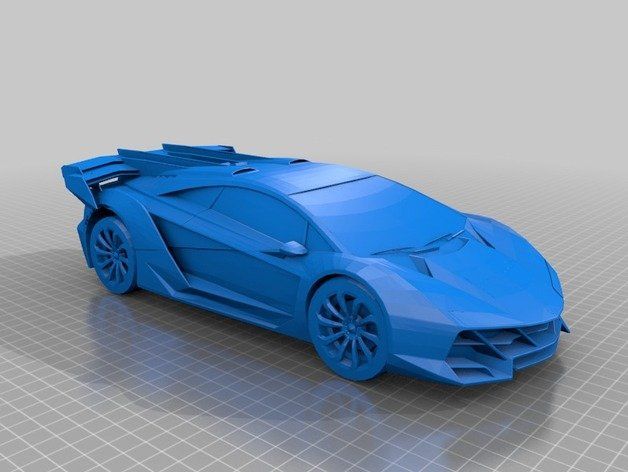 "The experience showed me how many people out there are just good folks, and it was oozing Christmas spirit," Backus said. "We will never forget what gifts we were given, and the majority was friendship!"
Lamborghini for Christmas, or How a 3D printed replica turned into a real hypercar
News
everything happens exactly the opposite. We tell how a 3D printed replica of a hypercar in the garage of an American craftsman and part-time loving father turned into a real Lamborghini Aventador.
This fairy tale came true in Colorado, where a local named Sterling Backus has been working on a replica of one of the coolest hypercars in the Lamborghini lineup for a couple of years. His son Zander is to blame for everything - a typical boy who loves computer games with rides on racing cars.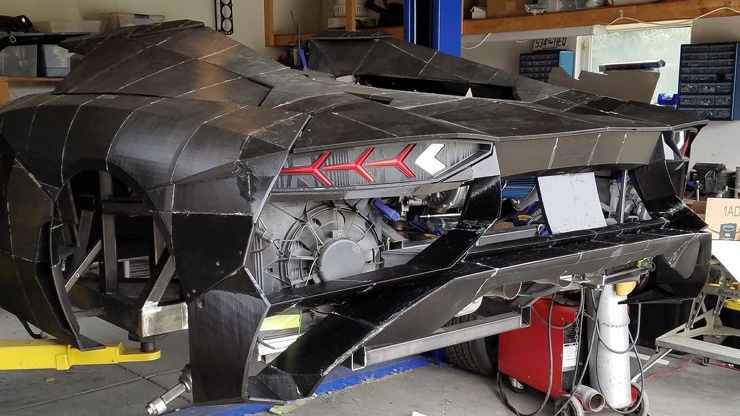 A real sports car worth $400,000 or more is an expensive toy even for a well-paid laser physicist like Sterling Backus, but the boy was confident that his dad could build the car himself. Dad didn't laugh it off and got down to business, quickly becoming a local celebrity.
The car, of course, cannot become an exact copy of the original, but it may well grow to a full-fledged sports car. The chassis is almost ready, the car is already on the move ( see video ): the replica is built on a chassis with a steel frame, a transmission unit from a Porsche 911 and an eight-cylinder V-engine from a 2003 Chevrolet Corvette. This, of course, is not seven hundred and fifty horses, like the original, but even the power cut by half is a serious matter.
Meanwhile, Sterling is working on the bodywork and trim. This is where 3D printing technology came to the rescue, but not only. The body parts are produced using hybrid technology: first, a PLA base is printed, and then a durable carbon fiber coating is applied.
For the sake of the experiment, Sterling withstood several samples of such parts under the scorching sun for six months, remaining satisfied with the results.
For the manufacture of unloaded parts, the designer considers it sufficient to use unreinforced plastics, printed and sheet. For example, the headlight reflector and turn signal housings are printed from ABS and ASA, while the headlight lenses are made from clear PETG. Sterling prints mainly on Chinese "drygostov" - Creality CR-10S and CR-105S FDM 3D printers. In some cases, it is necessary to use stronger materials, such as carbon-filled nylon. This is where another desktop additive system comes to the rescue - a dual-extruder 3D printer with a closed chamber Qidi Tech X-Pro.
Sterling has already used up over 220 spools of filament, of which fifty have gone to marriage, but there's nothing to be done - they learn from mistakes. Sterling buys some of the components online, some of which are original Lamborghini parts, if they are not very expensive.
So far, about $20,000 has been spent on the project.
The story took an unexpected turn the other day when Sterling was approached by Lamborghini with an offer he couldn't refuse. The company offered to play a prank on his son, quietly, under the cover of night, replacing a 3D-printed car with a real Lamborghini Aventador. The offer was accepted.
Alas, the holiday will not last long: the Italians were greedy and did not give the cherished hypercar to the craftsmen. The car was borrowed for only a couple of weeks, but at least the father and son will be able to drive around and study the original, and this is already a considerable help in the implementation of their own project. Even better, they don't have to fear lawsuits. As Katya Bassi, director of marketing and public relations, explained, the company categorically opposes any attempts to fake the famous brand, but this case touched the management so much that the company decided to make an exception to the rule and even play along.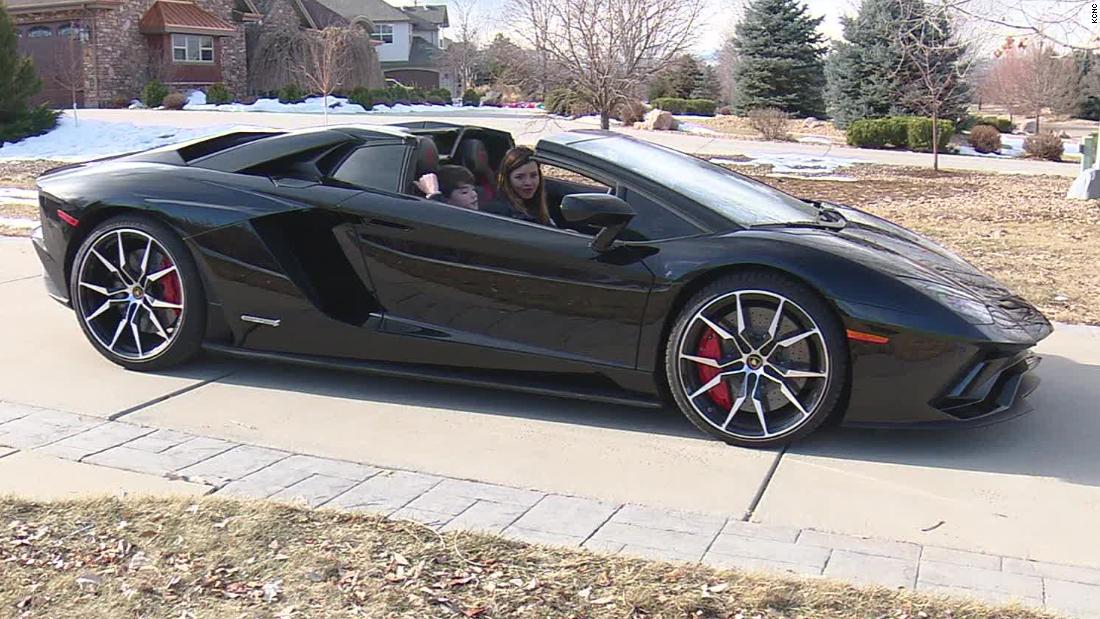 Especially since it's Christmas time.
Do you have interesting news? Share your developments with us, and we will tell the whole world about them! We are waiting for your ideas at [email protected]
More interesting articles
ten
Subscribe to the author
Subscribe
Don't want
The results of the first experiments on 3D printing with polymer materials in microgravity, pro...
Read more
four
Subscribe to the author
Subscribe
Don't want
Cosmonaut Oleg Artemiev, who recently returned from the International Space Station, spoke about the experimental.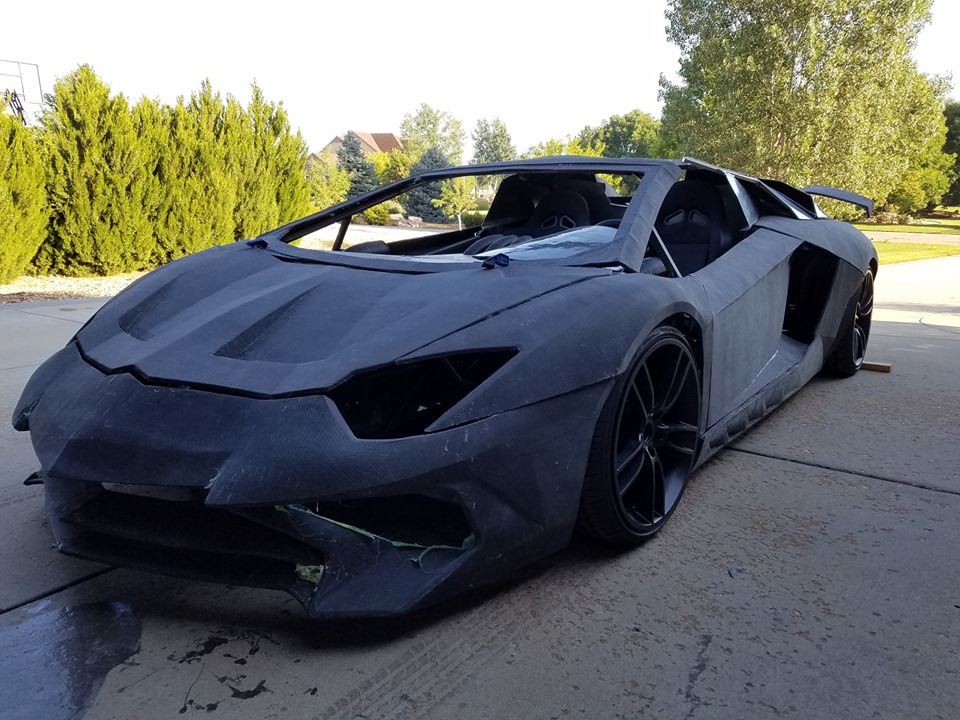 ..
Read more
53
Subscribe author
Subscribe
Don't want
As we all know, a true 3D printer must have a solid acrylic body, high quality...
Read more
How long will it take to 3D print a car?
While there have been notable changes around 3D printing machines, it will be a long time before we enter the era of mass production. Most 3D printing projects are either prototypes or automotive parts. And despite significant advances in optimization, design, and sustainability, 3D printing technology is still not capable of printing an entire machine.
Photo. Custom car design (Source: Kristine Jayne Photography)
A car is a complex machine with hundreds of parts made from different materials. Therefore, for the purposes of this article, we will consider a car that has a fully 3D printed body, including most of its components and excluding basic functional elements such as wheels, chassis, and engine.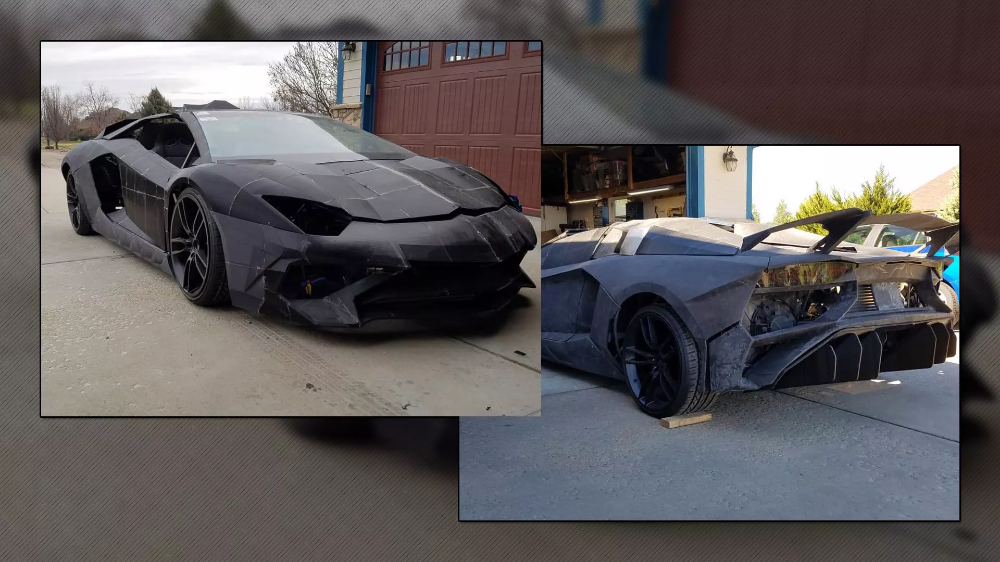 With that in mind, let's look at a real world example of what to expect if you're going to "try it at home". Then we will briefly look at some of the factors that can affect print speed, and finally look at some interesting 3D printed machine projects to finally come to an answer to the question posed.
On your own road
Photo. Dad printed a Lamborghini Aventador for his son (Source: Motor1.com)
Sterling Backus wanted to create a project that could serve as an educational tool for STEM programs, and he made a copy of the Lamborghini Aventador after seeing his son drive such a machine in the Xbox video game. Mr. Backus called his $20,000 project "The Interceptor", hand-building the chassis and using a V8 engine to power the car.
First, Sterling found the panel layouts on an online forum and modified them for printing. For all his needs, Sterling used the Creality CR-10. He also admits that he has watched a sufficient number of informative videos on YouTube.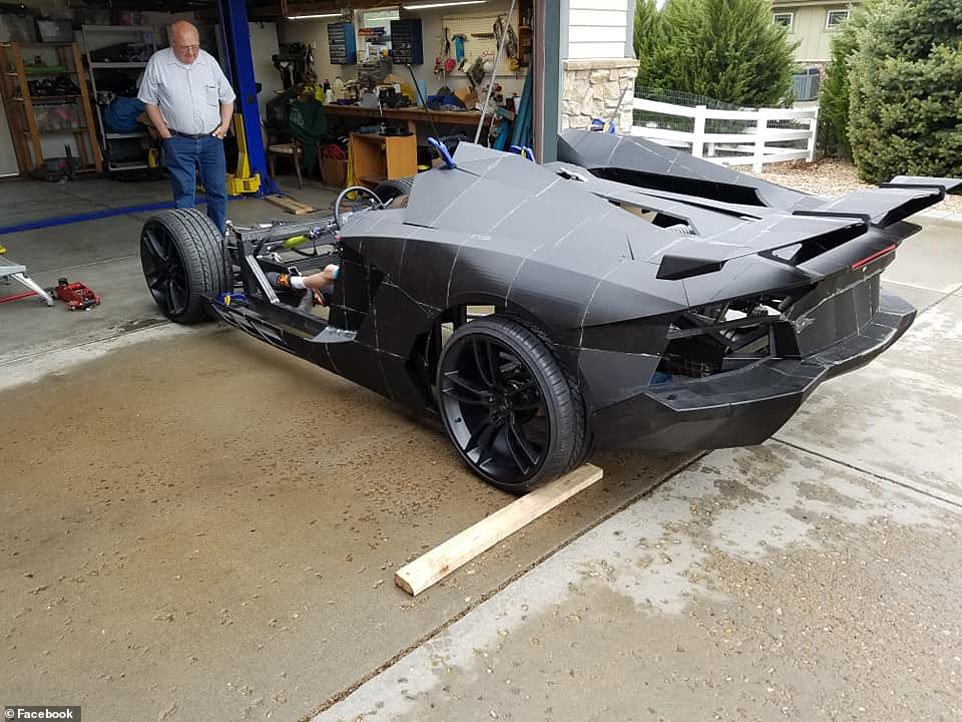 Photo. The project is coming together (Source: All3DP)
This project attracted so much attention on the Internet and in the media that Lamborghini gave Mr. Backus a real Aventador.
Read on to find out some factors that anyone interested in 3D printing a car will need to take into account.
Factors affecting print time
SIZE AND GEOMETRY
Let's start simple: the larger the machine, the longer the print time, as the extruder has to create more layers. Also, if the details are complex, longer print times can of course be expected.
SPEED VS QUALITY
We all know about this compromise in 3D printing. Since the quality of the print is largely dependent on the layer height, thinner layers mean better quality but have longer print times. Layers are adjusted in your slicer and are typically between 100 and 500 microns.
TECHNOLOGIES
Most of them will most likely use an FDM printer in cartesian or delta form.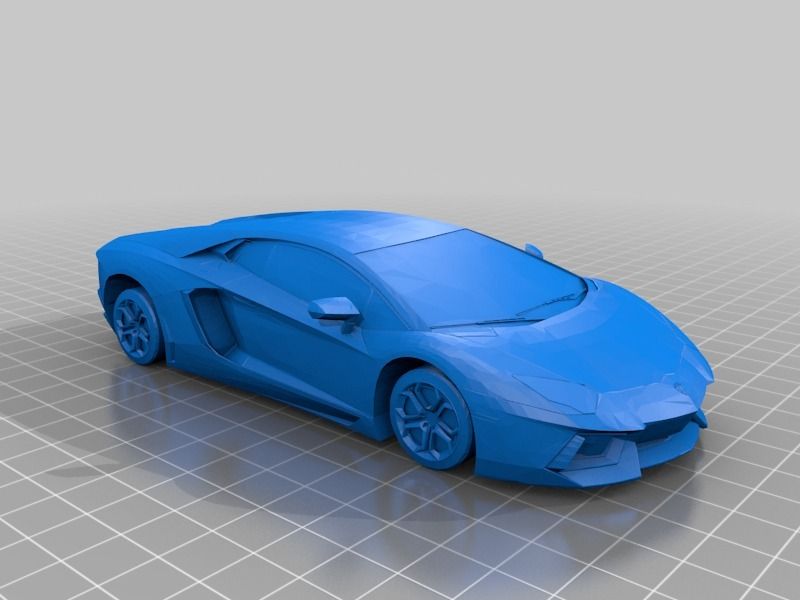 While both have their pros and cons, there is a general consensus that the delta versions are faster due to the smoothness of the movement.
Vehicle #1: LSEV
Photo. LSEV is a promising 3D printed car (Source: Arch30)
The LSEV was supposed to be the first mass-produced car to be 3D printed. This car was expected to go on sale in late 2019 for $10,000, but we haven't received updates from the manufacturers yet.
The car is the result of a collaboration between 3D Polymaker and the Italian automaker XEV. It takes three days to 3D print all parts for the LSEV.
Unlike "regular" cars, which have more than 2,000 components, LSEVs only have 57. And with the help of large-format FDM technology and four different grades of TPU (thermoplastic polyurethane) and polyamide (commonly known as nylon), these two companies have been able to significantly reduce production costs.
Manufacturers: Polymaker & XEV
Technology used: FDM
Print time: 3 days
Vehicle #2: Strati
Local Motors Strati 3D printing machine with bright red seats (Source: Local Motors via Thingiverse)
Strati was first displayed at the 2014 Chicago International Manufacturing Technology Show, which was attended by Local Motors , Oak Ridge National Laboratory (ORNL) and Cincinnati.
It took 44 hours to 3D print the Strati, followed by three days of milling and assembly.
Since then, ORNL has reduced print times to less than 24 hours and continues to do more research, hoping that a car can be printed in less than 10 hours.
Only the body of the Strati is 3D printed, not the mechanical components, but it's still a great showcase of the possibilities of 3D printing. The manufacturer claims that the Strati is the world's first 3D printed electric vehicle, and that 3D printing has been used for everything but "mechanically engaged" parts.
Manufacturers: Local Motors, ORNL and Cincinnati
Technology used: FDM (BAAM)
Print time: 24 hours (originally 44 hours)
Vehicle #3: Olli 2.0
Photo. Olli shuttle in action (Source: Local Motors)
Local Motors, which first produced the Strati shuttle, later introduced the Olli, a 3D printed autonomous shuttle designed for high-speed transportation.
The company used some of the largest 3D printers to manufacture most of Olli's components, including ORNL (BAAM) and Thermwood (LSAM).
Olli 1.0 debuted in 2016, followed by Olli 2.0 in 2019. Both share a lot of similarities and have Level 4 autonomous capabilities, which means they can drive a car on their own under certain conditions without any human assistance.
Unlike its predecessor, Olli 2.0 is 80% 3D printed, has a longer range per charge and comes with hub motors. Its user interface has also been significantly updated.
Since the introduction of this driverless electric bus, Local Motors has tested over 2,000 additive and printing material combinations. Olli 2.0 currently takes around 10 hours to print and assemble.
Manufacturer: Local Motors
Technology used: FDM (BAAM & LSAM)
Print time: 10 hours
Car #4: Shelby Cobra
Photo. Shelby Cobra 3D printed (Source: CincinnatiWeb via YouTube)
According to ORNL, the entire process of building the Shelby Cobra took six weeks.
This included 24 hours of printing car parts, 8 hours of printing tool components, and 4 hours of bodywork.
The machine was printed on a BAAM printer, allowing it to have strong, lightweight composite parts that are over one cubic meter in size. The 3D version of this classic car contains approximately 500 pounds of printed materials made from 20% carbon fiber.
Manufacturer: ORNL
Technology used: BAAM (FDM)
Print time: 24 hours
Vehicle #5: The Urbee 2.0
Photo. The futuristic Urbee that never was (Source: Motor Lust)
This teardrop-shaped three-wheeler with two passengers was the brainchild of engineer Jim Core. He made the body using FDM technology and dreamed of a modern, environmentally friendly vehicle that would revolutionize movement.
Mr. Kor used the freedom of 3D printing design to combine several parts of this car into simple, one-piece shapes. Lightweight exterior design allows for minimal drag and fuel consumption.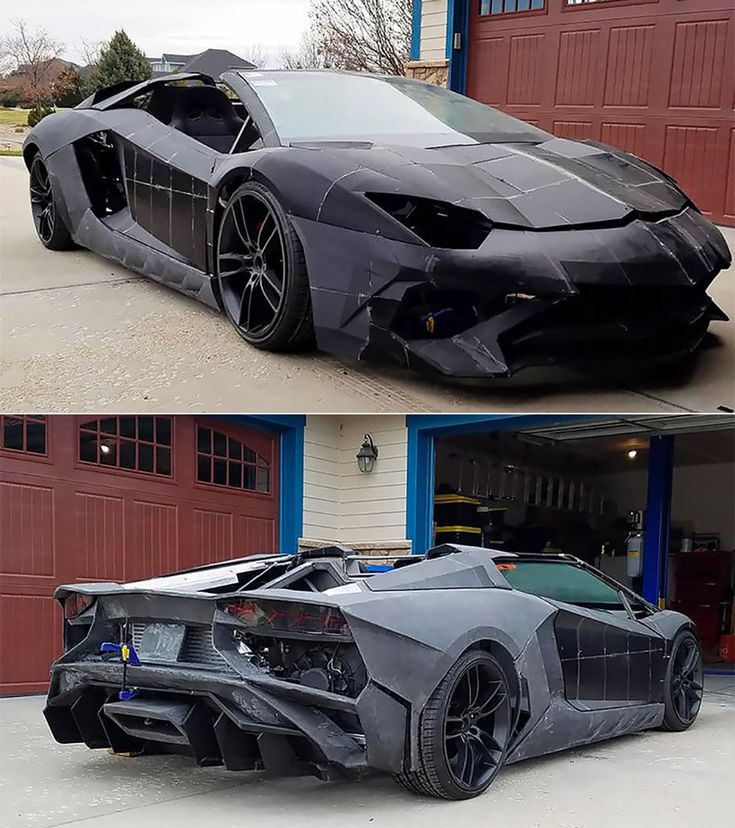 The car's plastic-and-metal exterior ended up being one piece, which, according to Mr. Cora, has a drag coefficient of just 0.15. Average modern vehicles have a drag coefficient between 0.25 and 0.3.
However, not all Urbee 2.0 was made using 3D plastic; important parts are still made of metal. The car is equipped with a 36-volt electric motor, which was used for most of its power, as well as an ethanol engine to increase speed. The Urbee 2.0 had a weight limit of less than 1200 pounds meaning it would technically be registered as a motorcycle and not a passenger car.
The Urbee was supposed to be the next big thing in urban transportation, but sadly we haven't heard much about it since it was first introduced in 2013.
Manufacturers: Kor Ecological & RedEye
Technology used: FDM
Print time: Approx. 100 days
What time is it?
It's better to start small (Source: MacPlas)
Using the examples above as a guide, we can offer a rough answer to the question: about 2 days.