3D print germany
What Do We Know About the First 3D-Printed House Inaugurated in Germany?
3D printing news News What Do We Know About the First 3D-Printed House Inaugurated in Germany?
Published on August 5, 2021 by Madeleine P.
Recently, the first 3D-printed house in Germany was officially inaugurated and has been the talk of the town ever since. This is because the 160-square-meter building is not only an architectural sensation, but has already been awarded the "German Innovation Award" 2021. The single-family house was created using concrete 3D printing and is intended to prove that the technology has reached market maturity. So we decided to take a closer look at the creation of the house from the 3D printing technologies and printer used to its unique design.
Already the exterior facade clearly stands out from the other buildings in the city: the individual concrete layers of the additively manufactured single-family house are clearly recognizable, the shape of the home round instead of angular.
The building was planned by the regional architectural office Mense-Korte, and the PERI Group finally turned the plan into reality under Hous3Druck. After around 8 months, all those involved are pleased with the completion of the pilot project and agreed that it heralds a new era. After all, concrete 3D printing is set to become a permanent feature of the construction industry and the 3D-printed house in Beckum, Germany is a great example of the feasibility of such projects, along with some of the others we have seen this year including SQ4D listing the first 3D-printed home in the United States or the first 3D-printed home on Airbnb.
The chimney inside the residential building was also created layer by layer (photo credits: Robert Szkudlarek)
If you take a look at the interior of the house, you will notice that here, too, the gray concrete layers and round shapes dominate. In the rooms there are also other highlights made of concrete, such as the fireplace or the bathtub. Lisa-Maria Hanhues, the future owner of the house, is planning to move in in 2023.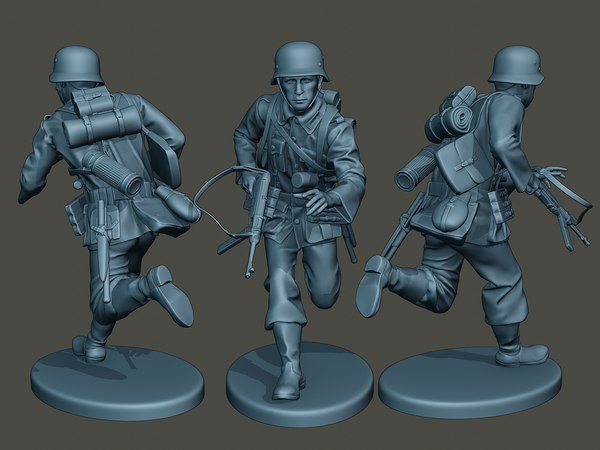 Until then, the building in Beckum will serve as a show house. Hanhues is the sister of the managing partner of Hous3Druck and noted at the inauguration of her new home, "I'm pleasantly surprised that you can find so much space for furniture despite the curves." In addition to the unusual flair, the house offers other pluses: it is as a smarthome, wherein the temperature is regulated by means of a geothermal heat pump, and all functions can be carried out at the touch of a button.
PERI relies on the fastest 3D concrete printer
A BOD2 from the Danish manufacturer COBOD was used for the printing process of the two floors, each of which has a living area of over 80 square meters.  According to PERI, this is a gantry printer that carries out a movement of the print head over 3 axes on a permanently installed metal frame. The material used was "i.tech 3D", which was specially developed by HeidelbergCement for 3D printing and is compatible with the BOD2. According to PERI, the BOD2 creates 1m of concrete per second, making it the fastest 3D concrete printer on the market.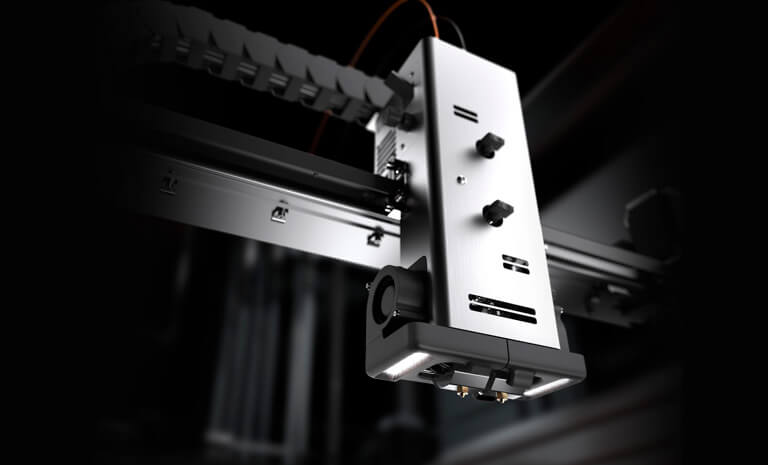 For example, printing a double-skin wall takes 5 minutes per square meter.
Gray in gray in the modern bathroom of the house (photo credits: Robert Szkudlarek)
The fact that additive manufacturing is increasingly gaining acceptance as a pioneering technology in the construction industry is also reflected in the fact that the project in North Rhine-Westphalia was supported with 200,000 euros from the state's Innovative Construction funding program. At the opening ceremony of the 3D printing house, the responsible minister Ina Scharrenbach (CDU) is certain that this project will be followed by other innovative projects, stating, "With the first 3-D printed residential building in Germany, positive pressure is being generated in the construction industry: for innovative construction with new technologies, for greater attractiveness in construction professions and for modern architecture with new styles. Now we need to gain experience with the building and establish the manufacturing process on the market, because only more housing provides affordable rents.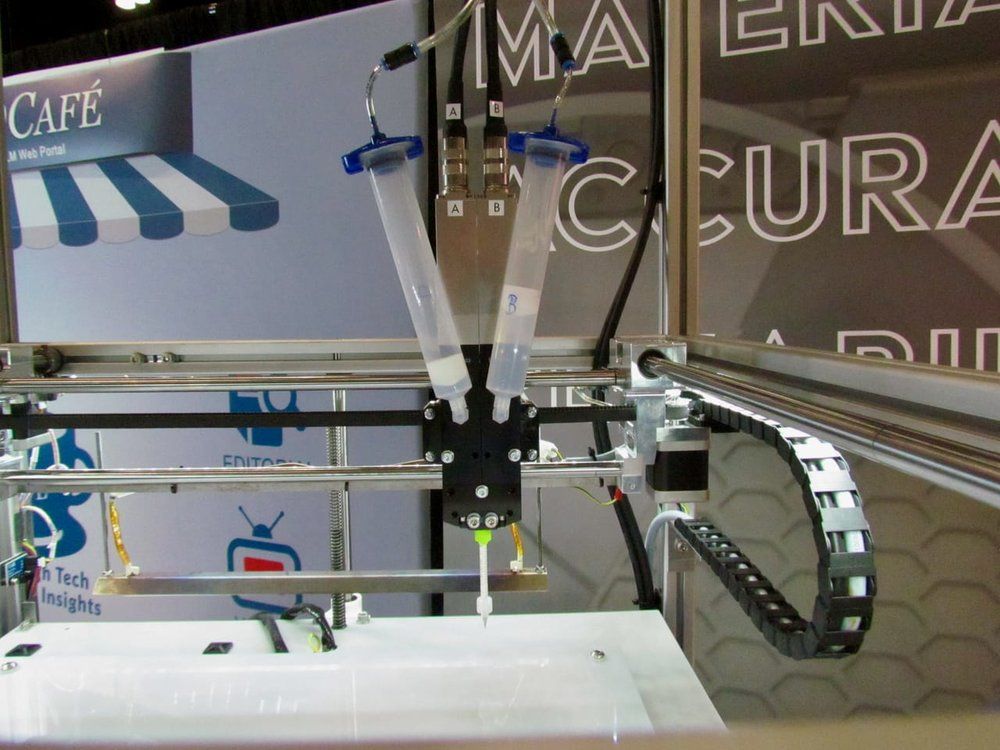 " Among other things, the state intends to use the funds to further advance innovative technologies for the creation of living space. You can find out more in the video below or in the press release HERE.
What do you think of the inauguration of the first 3D-printed house in Germany? Are there any 3D-printed houses in your country? Let us know in a comment below or on our Facebook and Twitter pages. Don't forget to sign up for our free weekly newsletter, with all the latest news in 3D printing delivered straight to your inbox!
*Thumbnail Photo Credits: Robert Szkudlarek
IKEA Introduces 3D Printed Consumer Line in Germany - 3DPrint.com
Swedish furniture giant IKEA is embarking on another experiment in 3D printing, this time releasing a series of 3D printed décor under a new FLAMTRÄD product line.
As reported by 3D Printing Media Network (3DPMN), the collection was the released under the guidance of Olaf Szukałowicz, Project Leader at IKEA, and is now available to customers in Germany.
The series consists of a handful of decorative items that feature a signature lattice design, including hands in various poses (pointing, thumbs up, a heart shape, etc.) as well as a human face. These are produced with selective laser sintering (SLS) using polyamide 12 and are available in black and white options.
The company is still in the process of rolling out the full launch of the FLAMTRÄD product line, with Szukałowicz telling 3DPrint.com, "Sales have not been fully launched and we expect that to happen in January. So, it is still a silent sales start and too early to judge."
Though 3DPMN hypothesized that DyeMansion may have been responsible for the post-processing and dying of the SLS parts, IKEA was unable to confirm this out of respect for the confidentiality of its suppliers.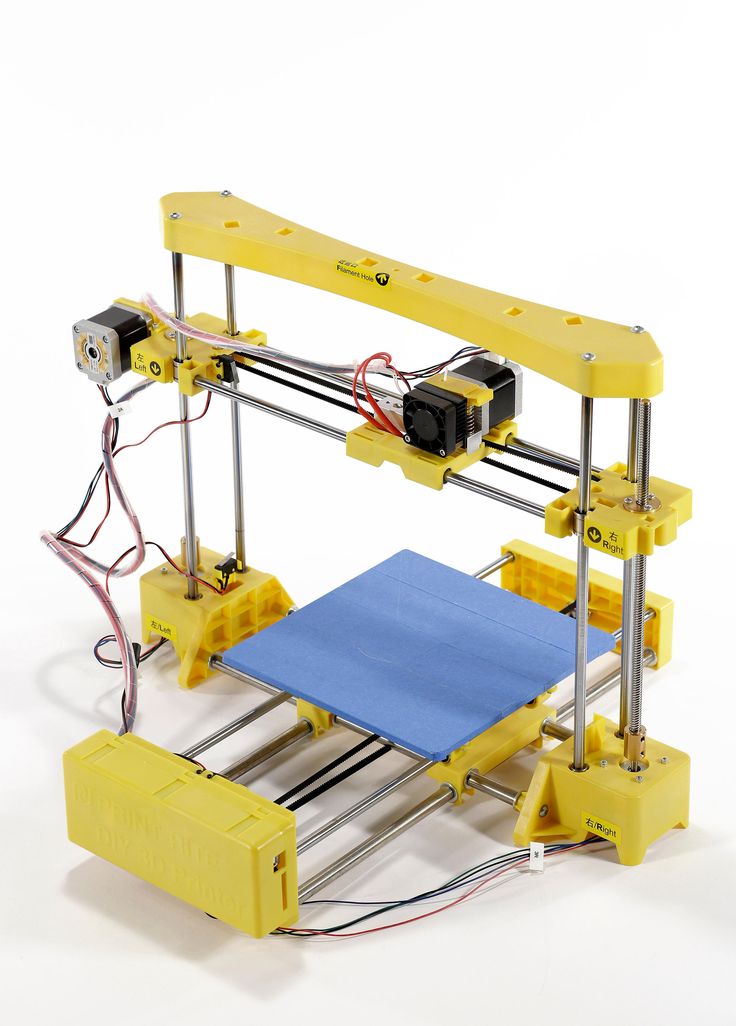 However, if we revisit a 2017 announcement from the Swedish furniture firm, we might wonder if the company is relying on the additive manufacturing (AM) operations of Materflow in Finland, with DyeMansion equipment performing the post-processing. This is because the hands being sold by IKEA Germany today look quite similar to those presented by the company and made by Materflow in 2017. Then again, it's been about four years since that story came out, so perhaps not all went well with its previous partner in the project.
This time around, it may be that IKEA has found out how to get the prices for 3D printed goods low enough so as to mass produce them. With items priced from €29.99 to €49.99, the FLAMTRÄD line may not be as low cost as other IKEA décor, it represents an accessible price point for average consumers interested in displaying art impossible to find in any other mainstream venue.
For those wishing to get their hands on some 3D printed IKEA goods or for those wishing to gauge the growth of consumer 3D printed goods via IKEA's endeavors, the company does plan to expand into at least one more market in Europe.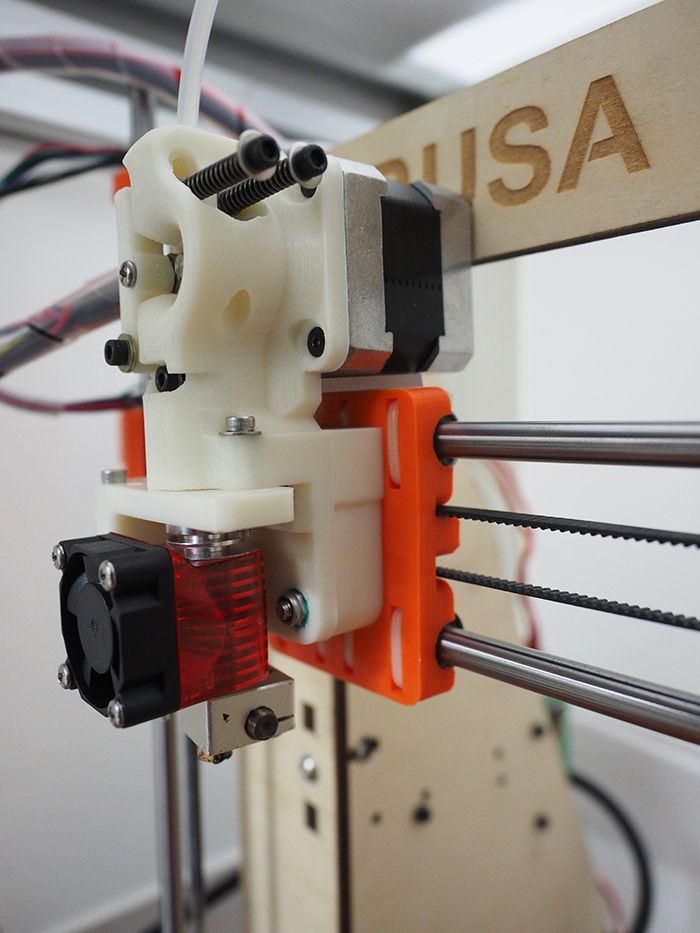 "If those test markets are successful, we don't want to stop there," Szukałowicz told 3DPrint.com. "There are few AM initiatives taking part in different IKEA organizations. Some are aiming to improve internal operations and some are more customer-facing. They are all at the early stage, so [there is] nothing more to say. To quote our founder, Ingvar Kamprad: 'Most things remain undone. Glorious future!'"
As DIY enthusiasts have demonstrated repeatedly, IKEA furniture is ripe for hacking with 3D printed parts. From custom swivel mounts for lights to methods for converting a stool into a bike, there are countless ways that makers have modified their Swedish furniture. The company has even encouraged these projects, hosting a competition to produce hacks for its Frekvens speakers.
Perhaps the most inspiring and practical development that occurred with the help of IKEA is called ThisAbles. In partnership with non-profit organizations Milbat and Access Israel, the company has developed models that can be 3D printed for use with IKEA products to make them more useful for people with special needs.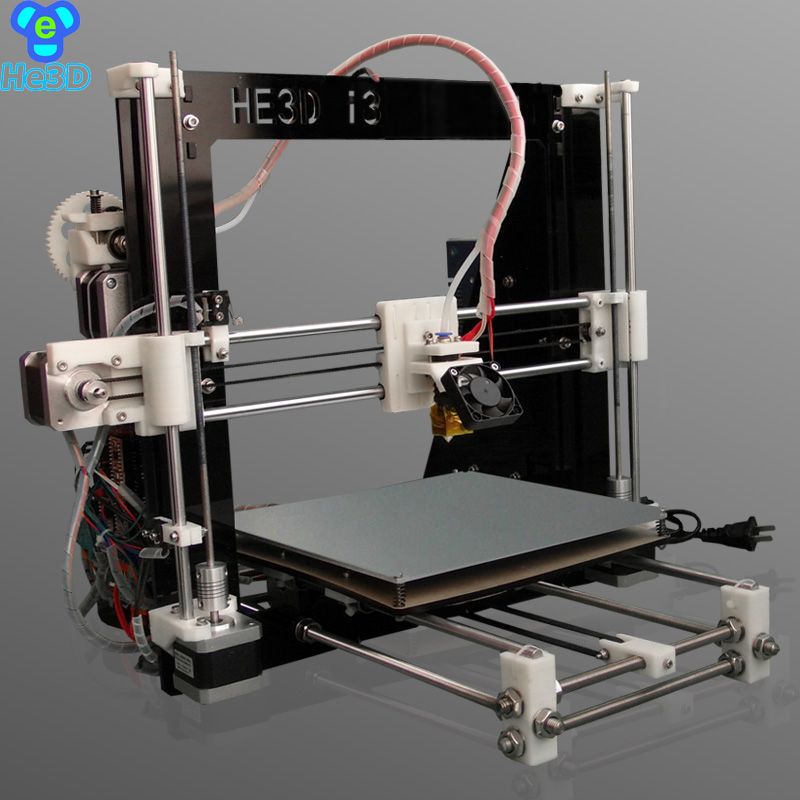 These include 3D printable handles for drawers, pieces for stabilizing straws, a mechanism for supporting mouth-held computing devices and more.
IKEA ThisAbles may be the largest corporate effort to support the differently abled with 3D printing. While we've seen smaller, individual projects such as 3D printed adapters for gaming controllers, IKEA has seized upon the value of AM to produce custom goods for niche populations. Though it may not be manufacturing these goods, it opens up its products up to a much larger customer base, simultaneously improving access for those with disabilities and access new customers.
It's now 2022 and things may have aligned just right for IKEA to cost-effectively produce consumer goods on-demand with 3D printing. If the FLAMTRÄD line proves successful and the company does decide to pursue AM more aggressively, we could eventually see things evolve to the point where IKEA is actually able to produce ThisAble-style items themselves or through a partner, opening the door to mass customization.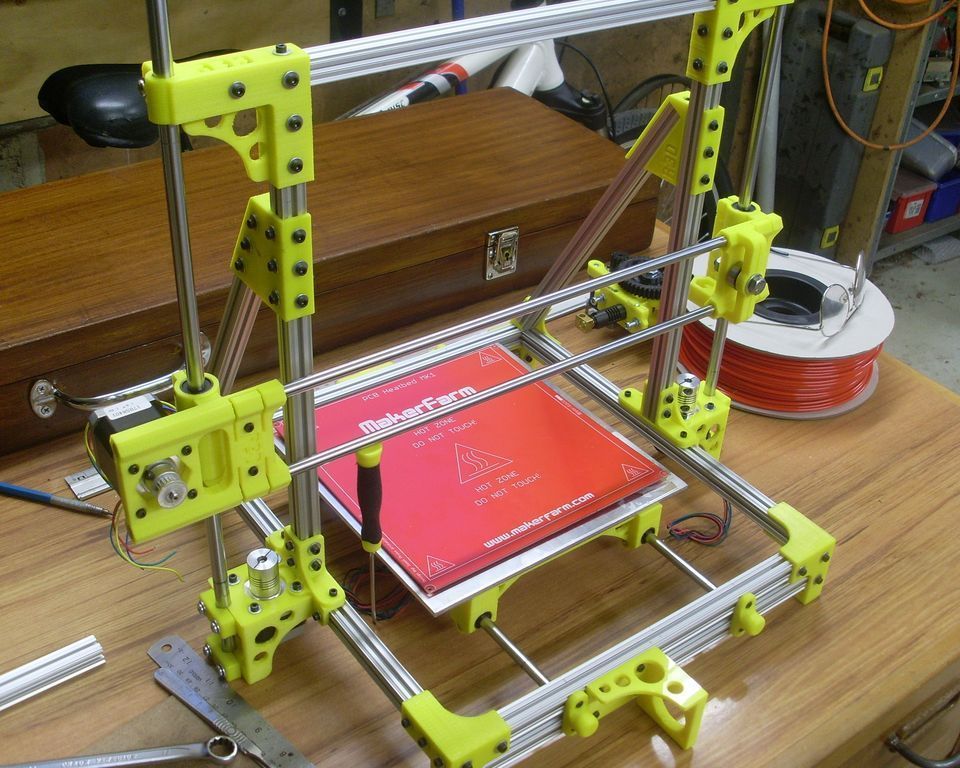 At that point, we would be able to say 3D printing has "made it".
Images courtesy of IKEA.
Stay up-to-date on all the latest news from the 3D printing industry and receive information and offers from third party vendors.
Tagged with: 3D printed consumer goods • 3D printed homeware • 3d printed housewares • consumer 3d printing • consumer goods • decor • FLAMTRÄD • ikea • mass customization

Please enable JavaScript to view the comments powered by Disqus.
compact 3D printer for nanoprinting developed in Germany
Trends
TV channel
Newspaper
Pro
Investments
RBC+
New economy
Trends
Real estate
Sport
Style
National projects
City
Crypto
Debating club
Research
Credit ratings
Franchises
Conferences
Special projects St.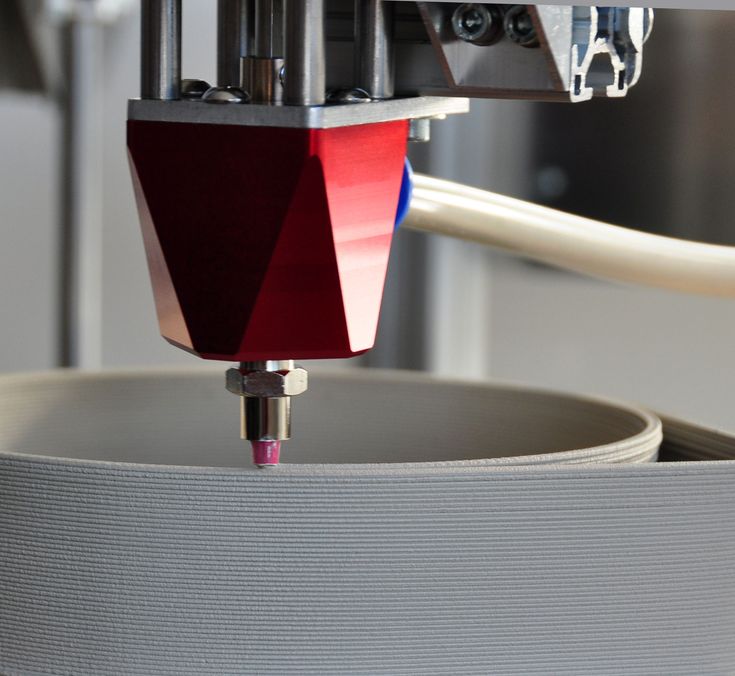 Petersburg
Conferences St. Petersburg
Special projects
Checking counterparties
RBC Library
Podcasts
ESG index
Politics
Economy
Business
Technology and media
Finance
RBC CompanyRBC Life
RBC Trends
Photo: Shutterstock
German scientists have developed a technology that can reduce the size of 3D printers to the size of a shoebox
What's going on
A team of scientists from the Karlsruhe Institute of Technology and the University of Heidelberg have developed a technology to create a compact 3D nanoprinter. The study was published in the scientific journal Nature Photonics.
Based on an innovative laser printer head design for 3D printing with nanoscale precision. The researchers propose splitting the two-photon absorption process into two steps and doing them one at a time to reduce the size of the laser head that makes standard 3D printers so bulky.
To implement this technology, researchers worked with chemists for several years to develop a new composition of photosensitive liquid.
It is noted that two-stage absorption requires inexpensive and small blue laser diodes, which make the device affordable not only in size but also in price.
According to experts, this development will democratize the technology of laser 3D printing.
What it means
3D printing technology, which became widespread commercially about a decade ago, has revolutionized many areas - it is currently being used for construction, printing human organs and tissues, and even creating designer clothes.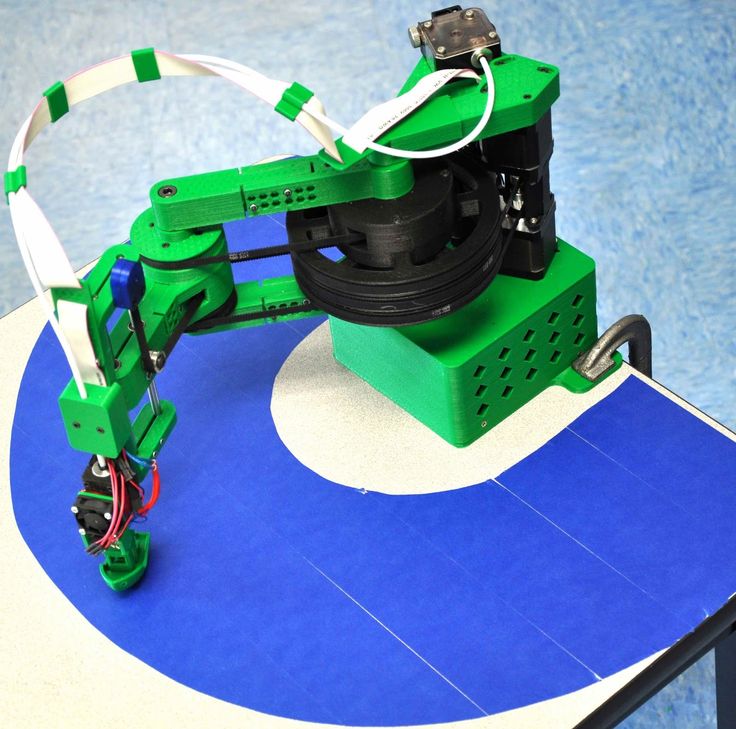 Despite the prevalence of 3D printers, most of them, especially those with nanoscale printing, are not available to ordinary users for home use. This is due to the size and cost of both the machine itself and the materials needed for printing, such as plastic or photopolymer. However, a new development by German researchers can radically change the situation - the commercial production of a compact 3D printer will allow anyone to get closer to modern technologies and use them for their own purposes.
Updated on 12/10/2021
Text
Ksenia Yanushkevich
Top of the trend
Related materials
3D printing of organs in Germany: growing bones and blood vessels
Reading: 4 min Published: Updated:
The claim of 3D internal organs is no longer science fiction, because today it is science fiction scientific fact - 3D printing of human organs is being used in medicine: 3D printed organs are already being used as training aids for future surgeons.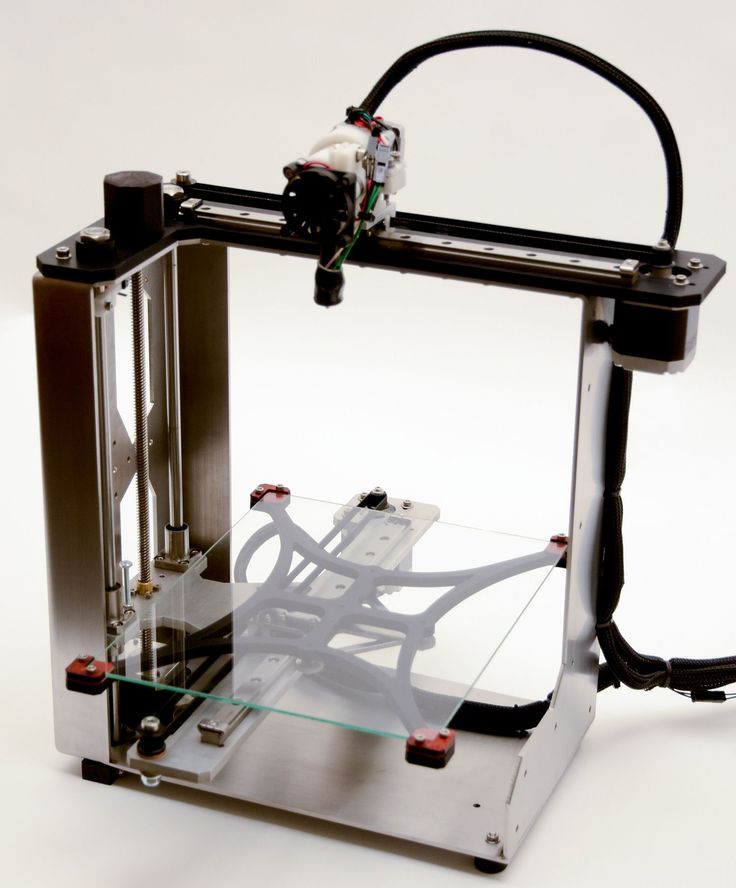 But the creation of functioning human living tissues will be the next step in the development of this innovative technology.
The idea of ​​growing human organs in the laboratory was put forward by scientists many years ago, and constant developments in this area have given a positive result. Now there is bioprinting (printing three-dimensional objects from biological material) that allows you to create human organs. However, scientists continue to actively develop the possibilities of 3D printing technology organs , because many questions in this area have not been answered. The main problem remains the unsolved problem of establishing blood supply to artificial tissues.
Arteries, veins and capillaries are simply necessary for all organs for proper functioning, because with their help, nutrients in the blood are delivered to various tissues, which allow maintaining the life and health of organs. Printing blood vessels is very difficult due to their specific shape, length and width.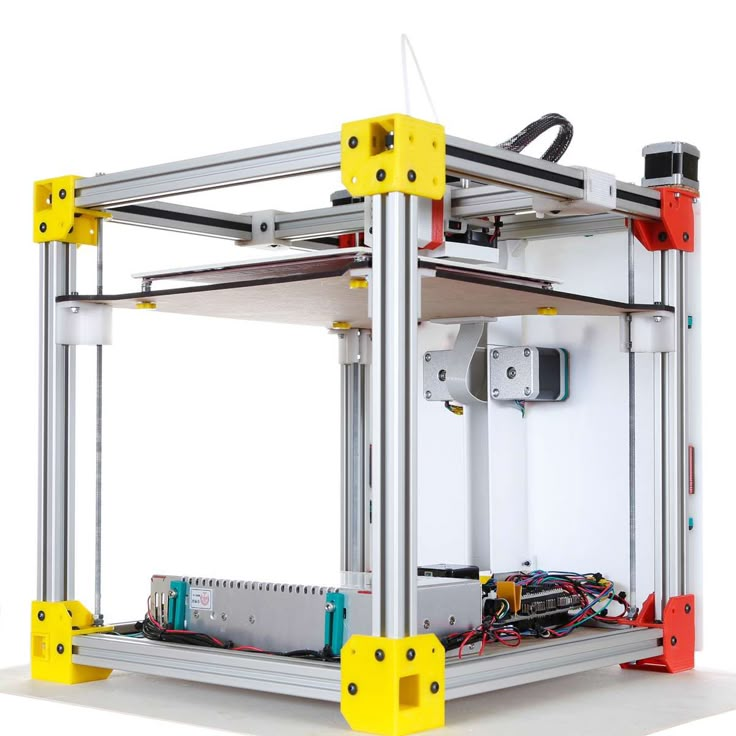 Researchers from the University Hospital Freiburg (Germany) have undertaken to solve this problem. They are currently developing a printing technique that makes it possible to produce fully functioning bones from cells and blood vessels. Vascular cells should improve tissue circulation by connecting to the patient's circulatory system. For the development of this technique, the German Research Society (DFG) allocated a grant of 460,000 euros to Freiburg scientists for a period of three years. If this experiment is successful, then in the future it will be possible to print larger samples of artificial tissue up to entire organs. Scientists believe that in medical practice such a "cellular printer" will be used in five to seven years.
The uniqueness of the development lies in the fact that the goal of scientists is to print not just an internal organ, but a bone equipped with blood vessels. This choice was made because the bone has a complex blood supply system, and if it is possible to create bone tissue together with blood vessels, this will be an ideal solution to the problem.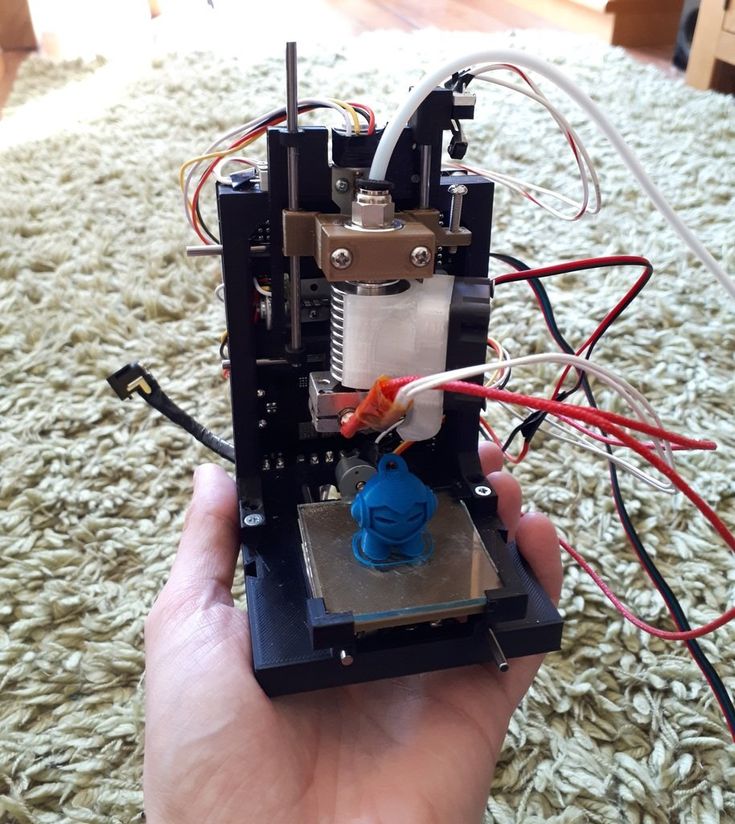 If they fail to do this, then the range of sizes and types of samples produced will be significantly limited.
It is now known that the supply of artificially produced tissues with blood can be improved with the help of endothelial cells. They line blood vessels and are able to independently form new vessels. However, most bone cells die from a lack of oxygen even before the endothelial cells have time to form vessels. This problem will be solved by scientists. As a result, soon after the operation, the vessels of the artificial tissue should begin to fuse with the vessels of neighboring healthy tissues and, thereby, provide blood supply to the artificial ones.
What will the development of an innovative idea for 3D printing of living bone and blood vessels bring? Practical application:
1) Transplantology.
There is a huge shortage of donor organs in the world and the creation of organs from the body's own cells will help solve this problem. The ability to create new organs directly from the patient's own cells cannot be overestimated.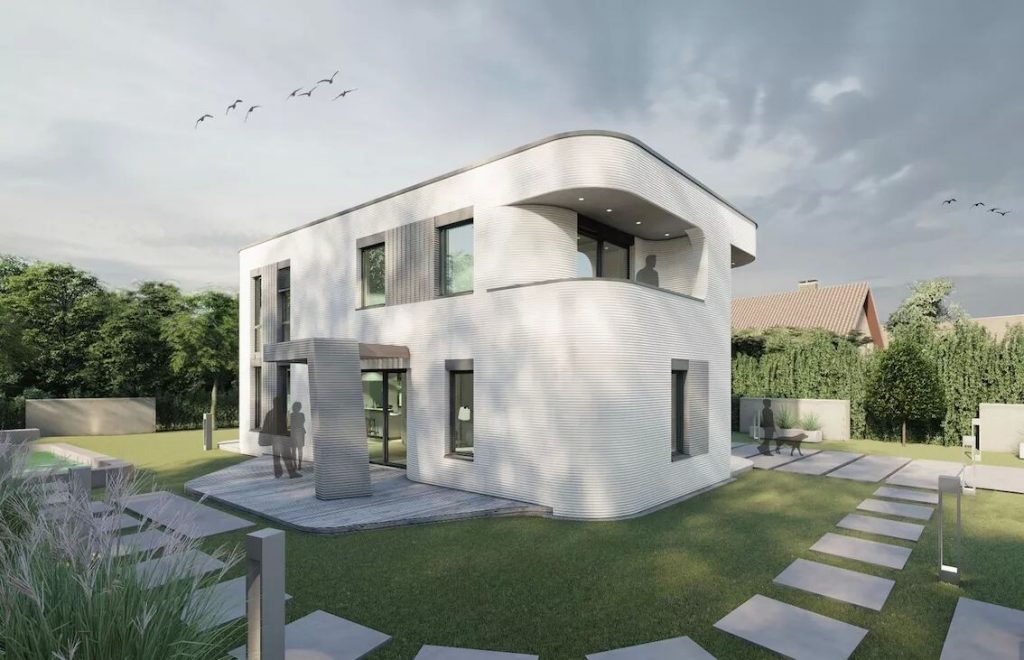 2) Bone replacement.
Combined with 3D scanning, 3D printers can create any bone in the human body. Creating bones that are ideally matched to the patient significantly improves recovery after transplantation, reduces discomfort from using a prosthesis from one's own tissues, while predicting the absence of adverse reactions of the body.
3) Testing of medicines.
Now absolutely all medicines are controlled and tested on animals and humans. This is accompanied by rather large problems and significant costs. With the help of printed organs, it will be possible to check for side effects or negative reactions to any drug. Also, this technology contributes to the continuous development of medicine.
This technique, with the success of this study, will be available by the end of the decade, which will greatly facilitate the problem of bone and bone tissue transplantation, help in prosthetics and provide a better quality of life for patients in the future.