3D printer dental implants
3D Printing for Implantology | 3D Systems
3D printed NextDent MFH crown: print and implant process
"Our production time has been vastly reduced with the NextDent 5100. We can now print our drill guides and provisional restorations within one hour. I believe the NextDent 5100 – with its ability to produce precise devices in a short amount of time - will convince more and more dental professionals of the importance of 3D printing in our industry."
— Professor Dr. Daniel Wismeijer, ACTA – University of Amsterdam
Materials for Implantology
NextDent SG (Surgical Guide)

3D Print resin for the manufacturing of dental surgical guides
Printers used for Implantology
DMP Dental 100

Easy-to-use entry level dental metal printer for exceptional quality
More Dental Solutions
Talk to a Dental Expert
You must have JavaScript enabled to use this form.
First Name
Last Name
Business Email
Company
Country -- Select Country --AfghanistanAlbaniaAlgeriaAmerican SamoaAndorraAngolaAnguillaAntarcticaAntigua & BarbudaArgentinaArmeniaArubaAscension IslandAustraliaAustriaAzerbaijanBahamasBahrainBangladeshBarbadosBelarusBelgiumBelizeBeninBermudaBhutanBoliviaBosnia & HerzegovinaBotswanaBouvet IslandBrazilBritish Indian Ocean TerritoryBritish Virgin IslandsBruneiBulgariaBurkina FasoBurundiCambodiaCameroonCanadaCanary IslandsCape VerdeCaribbean NetherlandsCayman IslandsCentral African RepublicCeuta & MelillaChadChileChinaChristmas IslandClipperton IslandCocos (Keeling) IslandsColombiaComorosCongo - BrazzavilleCongo - KinshasaCook IslandsCosta RicaCroatiaCuraçaoCyprusCzechiaCôte d'IvoireDenmarkDiego GarciaDjiboutiDominicaDominican RepublicEcuadorEgyptEl SalvadorEquatorial GuineaEritreaEstoniaEswatiniEthiopiaFalkland IslandsFaroe IslandsFijiFinlandFranceFrench GuianaFrench PolynesiaFrench Southern TerritoriesGabonGambiaGeorgiaGermanyGhanaGibraltarGreeceGreenlandGrenadaGuadeloupeGuamGuatemalaGuernseyGuineaGuinea-BissauGuyanaHaitiHeard & McDonald IslandsHondurasHong Kong SAR ChinaHungaryIcelandIndiaIndonesiaIraqIrelandIsle of ManIsraelItalyJamaicaJapanJerseyJordanKazakhstanKenyaKiribatiKosovoKuwaitKyrgyzstanLaosLatviaLebanonLesothoLiberiaLibyaLiechtensteinLithuaniaLuxembourgMacao SAR ChinaMadagascarMalawiMalaysiaMaldivesMaliMaltaMarshall IslandsMartiniqueMauritaniaMauritiusMayotteMexicoMicronesiaMoldovaMonacoMongoliaMontenegroMontserratMoroccoMozambiqueMyanmar (Burma)NamibiaNauruNepalNetherlandsNetherlands AntillesNew CaledoniaNew ZealandNicaraguaNigerNigeriaNiueNorfolk IslandNorthern Mariana IslandsNorth MacedoniaNorwayOmanOutlying OceaniaPakistanPalauPalestinian TerritoriesPanamaPapua New GuineaParaguayPeruPhilippinesPitcairn IslandsPolandPortugalPuerto RicoQatarRomaniaRussiaRwandaRéunionSamoaSan MarinoSaudi ArabiaSenegalSerbiaSeychellesSierra LeoneSingaporeSint MaartenSlovakiaSloveniaSolomon IslandsSomaliaSouth AfricaSouth Georgia & South Sandwich IslandsSouth KoreaSouth SudanSpainSri LankaRepublic of Sudan (North Sudan)St.
BarthélemySt. HelenaSt. Kitts & NevisSt. LuciaSt. MartinSt. Pierre & MiquelonSt. Vincent & GrenadinesSurinameSvalbard & Jan MayenSwedenSwitzerlandSão Tomé & PríncipeTaiwanTajikistanTanzaniaThailandTimor-LesteTogoTokelauTongaTrinidad & TobagoTristan da CunhaTunisiaTurkeyTurkmenistanTurks & Caicos IslandsTuvaluU.S. Outlying IslandsU.S. Virgin IslandsUgandaUkraineUnited Arab EmiratesUnited KingdomUnited StatesUruguayUzbekistanVanuatuVatican CityVenezuelaVietnamWallis & FutunaWestern SaharaYemenZambiaZimbabweÅland Islands
State -- Select State --Buenos AiresCatamarcaChacoChubutCiudad Autónoma de Buenos AiresCórdobaCorrientesEntre RíosFormosaJujuyLa PampaLa RiojaMendozaMisionesNeuquénRío NegroSaltaSan JuanSan LuisSanta CruzSanta FeSantiago del EsteroTierra del FuegoTucumánAustralian Capital TerritoryNew South WalesNorthern TerritoryQueenslandSouth AustraliaTasmaniaVictoriaWestern AustraliaBurgenlandKärntenNiederösterreichOberösterreichSalzburgSteiermarkTirolVorarlbergWienAcreAlagoasAmapáAmazonasBahiaCearáDistrito FederalEspírito SantoGoiásMaranhãoMato GrossoMato Grosso do SulMinas GeraisParáParaíbaParanáPernambucoPiauíRio de JaneiroRio Grande do NorteRio Grande do SulRondôniaRoraimaSanta CatarinaSão PauloSergipeTocantinsAlbertaBritish ColumbiaManitobaNew BrunswickNewfoundland and LabradorNorthwest TerritoriesNova ScotiaNunavutOntarioPrince Edward IslandQuebecSaskatchewanYukon TerritoriesAisén del General Carlos Ibañez del CampoAntofagastaAraucaníaArica y ParinacotaAtacamaBío-BíoCoquimboLibertador General Bernardo O'HigginsLos LagosLos RíosMagallanesMauleRegión Metropolitana de SantiagoTarapacáValparaísoAnhuiBeijingChinese TaipeiChongqingFujianGansuGuangdongGuangxiGuizhouHainanHebeiHeilongjiangHenanHong KongHubeiHunanJiangsuJiangxiJilinLiaoningMacaoNei MongolNingxiaQinghaiShaanxiShandongShanghaiShanxiSichuanTianjinXinjiangXizangYunnanZhejiangÎle-de-FranceOccitanieAuvergne-Rhône-AlpesBourgogne-Franche-ComtéBretagneCentre-Val de LoireCorseGrand EstHauts-de-FranceJuraNormandieNouvelle-AquitainePays de la LoireProvence-Alpes-Côte d'AzurBaden-WürttembergBayernBerlinBrandenburgBremenHamburgHessenMecklenburg-VorpommernNiedersachsenNordrhein-WestfalenRheinland-PfalzSaarlandSachsenSachsen-AnhaltSchleswig-HolsteinThüringenAndaman and Nicobar IslandsAndhra PradeshArunachal PradeshAssamBiharChandigarhChhattisgarhDadra and Nagar HaveliDaman and DiuDelhiGoaGujaratHaryanaHimachal PradeshJammu and KashmirJharkhandKarnatakaKeralaLakshadweepMadhya PradeshMaharashtraManipurMeghalayaMizoramNagalandOdishaPuducherryPunjabRajasthanSikkimTamil NaduTripuraUttar PradeshUttarakhandWest BengalCarlowCavanClareCorkDonegalDublinGalwayKerryKildareKilkennyLaoisLeitrimLimerickLongfordLouthMayoMeathMonaghanOffalyRoscommonSligoTipperaryWaterfordWestmeathWexfordWicklowAgrigentoAlessandriaAnconaAostaArezzoAscoli PicenoAstiAvellinoBariBarletta-Andria-TraniBellunoBeneventoBergamoBiellaBolognaBolzanoBresciaBrindisiCagliariCaltanissettaCampobassoCarbonia-IglesiasCasertaCataniaCatanzaroChietiComoCosenzaCremonaCrotoneCuneoEnnaFermoFerraraFirenzeFoggiaForlì-CesenaFrosinoneGenovaGoriziaGrossetoImperiaIserniaLa SpeziaL'AquilaLatinaLecceLeccoLivornoLodiLuccaMacerataMantovaMassa - CarraraMateraMedio CampidanoMessinaMilanoModenaMonza e BrianzaNapoliNovaraNuoroOgliastraOlbia-TempioOristanoPadovaPalermoParmaPaviaPerugiaPesaro e UrbinoPescaraPiacenzaPisaPistoiaPordenonePotenzaPratoRagusaRavennaReggio CalabriaReggio EmiliaRietiRiminiRomaRovigoSalernoSassariSavonaSienaSondrioSiracusaTarantoTeramoTerniTrapaniTrentoTrevisoTriesteTorinoUdineVareseVeneziaVerbano-Cusio-OssolaVercelliVeronaVibo ValentiaVicenzaViterboAichiAkitaAomoriChibaEhimeFukuiFukuokaFukushimaGifuGunmaHiroshimaHokkaidoHyogoIbarakiIshikawaIwateKagawaKagoshimaKanagawaKochiKumamotoKyotoMieMiyagiMiyazakiNaganoNagasakiNaraNiigataOitaOkayamaOkinawaOsakaSagaSaitamaShigaShimaneShizuokaTochigiTokushimaTokyoTottoriToyamaWakayamaYamagataYamaguchiYamanashiBusanDaeguDaejeonGangwonGwangjuGyeonggiIncheonJejuNorth ChungcheongNorth GyeongsangNorth JeollaSeoulSouth ChungcheongSouth GyeongsangSouth JeollaUlsanJohorKedahKelantanMelakaNegeri SembilanPahangPerakPerlisPulau PinangSabahSarawakSelangorTerengganuWilayah Persekutuan Kuala LumpurWilayah Persekutuan LabuanWilayah Persekutuan PutrajayaAguascalientesBaja CaliforniaBaja California SurCampecheChiapasChihuahuaCoahuilaColimaDurangoFederal DistrictGuanajuatoGuerreroHidalgoJaliscoMexico StateMichoacánMorelosNayaritNuevo LeónOaxacaPueblaQuerétaroQuintana RooSan Luis PotosíSinaloaSonoraTabascoTamaulipasTlaxcalaVeracruzYucatánZacatecasŚląskieŁódzkieŚwiętokrzyskieDolnośląskieKujawsko-pomorskieLubelskieLubuskieMałopolskieMazowieckieOpolskiePodkarpackiePodlaskiePomorskieWarmińsko-mazurskieWielkopolskieZachodniopomorskieAdygeya, RespublikaAltay, RespublikaAltayskiy krayAmurskaya oblast'Arkhangel'skaya oblast'Astrakhanskaya oblast'Bashkortostan, RespublikaBelgorodskaya oblast'Bryanskaya oblast'Buryatiya, RespublikaChechenskaya RespublikaChelyabinskaya oblast'Chukotskiy avtonomnyy okrugChuvashskaya RespublikaDagestan, RespublikaIngushetiya, RespublikaIrkutskaya oblast'Ivanovskaya oblast'Kabardino-Balkarskaya RespublikaKaliningradskaya oblast'Kalmykiya, RespublikaKaluzhskaya oblast'Kamchatskiy krayKarachayevo-Cherkesskaya RespublikaKareliya, RespublikaKemerovskaya oblast'Khabarovskiy krayKhakasiya, RespublikaKhanty-Mansiyskiy avtonomnyy okrug-YugraKirovskaya oblast'Komi, RespublikaKostromskaya oblast'Krasnodarskiy krayKrasnoyarskiy krayKurganskaya oblast'Kurskaya oblast'Leningradskaya oblast'Lipetskaya oblast'Magadanskaya oblast'Mariy El, RespublikaMordoviya, RespublikaMoskovskaya oblast'MoskvaMurmanskaya oblast'Nenetskiy avtonomnyy okrugNizhegorodskaya oblast'Novgorodskaya oblast'Novosibirskaya oblast'Omskaya oblast'Orenburgskaya oblast'Orlovskaya oblast'Penzenskaya oblast'Permskiy krayPrimorskiy krayPskovskaya oblast'Rostovskaya oblast'Ryazanskaya oblast'Sakha, RespublikaSakhalinskaya oblast'Samarskaya oblast'Sankt-PeterburgSaratovskaya oblast'Severnaya Osetiya-Alaniya, RespublikaSmolenskaya oblast'Stavropol'skiy kraySverdlovskaya oblast'Tambovskaya oblast'Tatarstan, RespublikaTomskaya oblast'Tul'skaya oblast'Tverskaya oblast'Tyumenskaya oblast'Tyva, RespublikaUdmurtskaya RespublikaUl'yanovskaya oblast'Vladimirskaya oblast'Volgogradskaya oblast'Vologodskaya oblast'Voronezhskaya oblast'Yamalo-Nenetskiy avtonomnyy okrugYaroslavskaya oblast'Yevreyskaya avtonomnaya oblast'Zabaykal'skiy krayCentral SingaporeNorth EastNorth WestSouth EastSouth WestA CoruñaÁlava / ArabaAlbaceteAlicante / AlacantAlmeríaAsturiasÁvilaBadajozBalearsBarcelonaBurgosCáceresCádizCantabriaCastellón / CastellóCiudad RealCórdobaCuencaGironaGranadaGuadalajaraGuipúzcoa / GipuzkoaHuelvaHuescaJaénLa RiojaLas PalmasLeónLleidaLugoMadridMálagaMurciaNavarra / NafarroaOurensePalenciaPontevedraSalamancaSanta Cruz de TenerifeSegoviaSevillaSoriaTarragonaTeruelToledoValencia / ValènciaValladolidVizcaya / BizkaiaZamoraZaragozaAargauAppenzell AusserrhodenAppenzell InnerrhodenBasel-LandschaftBasel-StadtBernFribourgGenèveGlarusGraubündenJuraLuzernNeuchâtelNidwaldenObwaldenSankt GallenSchaffhausenSchwyzSolothurnThurgauTicinoUriValaisVaudZugZürichChanghua CountyChiayi CityChiayi CountyHsinchu CityHsinchu CountyHualien CountyKaohsiung CityKaohsiung CountyKeelung CityMiaoli CountyNantou CountyPenghu CountyPingtung CountyTaichung CityTaichung CountyTainan CityTainan CountyTaipei CityTaipei CountyTaitung CountyTaoyuan CountyYilan CountyYunlin CountyŞırnakŞanlıurfaİstanbulİzmirAğrıAd?yamanAdanaAfyonkarahisarAksarayAmasyaAnkaraAntalyaArdahanArtvinAydınBalıkesirBartınBatmanBayburtBilecikBingölBitlisBoluBurdurBursaÇanakkaleÇankırıÇorumDenizliDiyarbakırDüzceEdirneElazığErzincanErzurumEskişehirGaziantepGiresunGümüşhaneHakkâriHatayIğdırIspartaKırşehirKırıkkaleKırklareliKahramanmaraşKarabükKaramanKarsKastamonuKayseriKilisKocaeliKonyaKütahyaMalatyaManisaMardinMersinMuşMuğlaNevşehirNiğdeOrduOsmaniyeRizeSakaryaSamsunSiirtSinopSivasTekirdağTokatTrabzonTunceliUşakVanYalovaYozgatZonguldakCrimeaCherkasyChernihivChernivtsiDnipropetrovskDonetskIvano-FrankivskKharkivKhersonKhmelnytskyiKirovohradKyivLuhanskLvivMykolaivOdesaPoltavaRivneSumyTernopilVinnytsiaVolynZakarpattiaZaporzhzhiaZhytomyrAberdeen CityAberdeenshireAngusAntrimArgyll and ButeArmaghAvonBanffshireBedfordshireBerkshireBlaenau GwentBordersBridgendBristolBuckinghamshireCaerphillyCambridgeshireCardiffCarmarthenshireCeredigionChannel IslandsCheshireClackmannanshireClevelandConwyCornwallCumbriaDenbighshireDerbyshireDevonDorsetDownDumfries and GallowayDurhamEast AyrshireEast DunbartonshireEast LothianEast RenfrewshireEast Riding of YorkshireEast SussexEdinburghEssexFalkirkFermanaghFifeFlintshireGlasgowGloucestershireGreater ManchesterGwyneddHampshireHerefordshireHertfordshireHighlandHumbersideInverclydeIsle of AngleseyIsle of ManIsle of WightIsles of ScillyKentLancashireLeicestershireLincolnshireLondonLondonderryMerseysideMerthyr TydfilMiddlesexMidlothianMonmouthshireMorayNeath Port TalbotNewportNorfolkNorth AyrshireNorth East LincolnshireNorth LanarkshireNorth YorkshireNorthamptonshireNorthumberlandNottinghamshireOrkneyOuter HebridesOxfordshirePembrokeshirePerthshire and KinrossPowysRenfrewshireRhondda, Cynon, TaffRoxburghshireRutlandShetlandShropshireSomersetSouth AyrshireSouth LanarkshireSouth YorkshireStaffordshireStirlingSuffolkSurreySwanseaTorfaenTyne and WearTyroneVale of GlamorganWarwickshireWest DunbartonshireWest LothianWest MidlandsWest SussexWest YorkshireWiltshireWorcestershireWrexhamAlabamaAlaskaAmerican SamoaArizonaArkansasCaliforniaColoradoConnecticutDelawareDistrict of ColumbiaFederated MicronesiaFloridaGeorgiaGuamHawaiiIdahoIllinoisIndianaIowaKansasKentuckyLouisianaMaineMarshall IslandsMarylandMassachusettsMichiganMinnesotaMississippiMissouriMontanaNebraskaNevadaNew HampshireNew JerseyNew MexicoNew YorkNorth CarolinaNorth DakotaNorthern Mariana IslandsOhioOklahomaOregonPalauPennsylvaniaPuerto RicoRhode IslandSouth CarolinaSouth DakotaTennesseeTexasUnited States Minor Outlying IslandsUS Virgin IslandsUtahVermontVirginiaWashingtonWest VirginiaWisconsinWyoming
Industry - None -Academic & ResearchAerospace & DefenseDentalHealthcareManufacturing & PrototypingTransportation & Motorsports
Sub-Industry - Select -Medical Device ManufacturersMedical Contract ManufacturersHospital or Medical ClinicMedical SchoolsOther HealthcareDental ClinicsDental Equipment ManufacturersDental LabsDental SchoolsOther DentalMilitary AviationCommercial AviationDefenseSpace & UAVOther Aerospace & DefenseAutomotiveTruck, Bus & RailMotorsportsAftermarket & ServiceRecreation & MarineOther Transportation3D Printing Service BureausFoundriesElectronics & ConnectorsSemiconductorTurbomachineryJewelryConsumer & Durable GoodsOther Manufacturing
Address
Postal Code
Job Level -- Select Job Level --C-LevelPresident or VPDirectorManagerProfessional StaffConsultant or ContractorIntern or StudentHobbyist
Job Function -- Select Job Function --Engineering - SoftwareEngineering - HardwareManufacturingFinanceITLegalMarketingPurchasingSalesService Technician - HardwareService Technician - SoftwareOther
Level of Interest -- Select Your Level of Interest --Beginning ResearchEvaluating Solutions and CompetitorsInterested in Buying in 1-3 MonthsInterested in Buying in 3-6 MonthsInterested in Buying in 6-12 MonthsI would like to speak with a Solutions SpecialistI have a Support Issue or Question
Area of Interest - Select -Printers• Professional Printer (ColorJet, MultiJet)• Production Printer (SLA, SLS, Metal/DMP)• Figure 4• Titan Additive• OtherSoftwareHaptics• HapticsHealthcare• Virtual Surgical Planning• Anatomical Modeling• Kumovis Additive
3D Printer - Select -MJP• ProJet 2500• ProJet 2500 Plus• ProJet 2500W• ProJet 2500 IC• ProJet 3600• ProJet 5600CJP• ProJet 260 Plus• Projet 360• ProJet 460 Plus• ProJet 660Pro• ProJet 860ProDMP• DMP Flex 100• ProX 200• DMP Flex 200• DMP Flex 350• DMP Factory 350• DMP Factory 500• ProX 100• ProX 300SLS• SLS 6100• SLS 380• sPro 140• sPro 230SLA• SLA 750• ProJet 6000• ProJet 7000• ProX 800• ProX 950Figure 4• Figure 4 Standalone• Figure 4 Modular• Figure 4 Production• Figure 4 JewelryNextDent• NextDent 5100Kumovis• Kumovis R1Atlas• Atlas H• Atlas HSMaterialsBioprinter
Software product - Select -3D Connect Manage3D Connect Service3D Modeling Services3D Sprint3D Sprint Pro for SLA3DXpertGeomagic Control XGeomagic Design XGeomagic for SOLIDWORKSGeomagic FreeformGeomagic SculptGeomagic TouchGeomagic Touch XGeomagic WrapOpenHapticsPhantom Premium
Area of Interest - Select -Medical Device Design and ManufacturingMedical SimulatorsAnatomical ModelsD2P SoftwareDental Manufacturing and Design Services
I consent to receive 3D Systems Communications
Would you like to receive special offers, product updates, and event news from 3D Systems? By clicking "Yes", you agree to receive follow-up communications from 3D Systems or our partners.
You can also choose to opt out of communications at any time. Please click here to view our Privacy Policy or click here to manage your Preferences.
Area of Interest - None -Appearance ModelsCast UrethaneCJPCNCCNC MetalCNC PlasticDie CastingDigitalization/ScanningDMPEngineering ProjectsFDMInjection MoldingInjection ToolingInvestment CastingInvestment Casting PatternJigs and FixturesMetal CastingMJPMJP-ElastomersQuick Cast PatternsRIMSheet MetalSLASLSToolingVacuum castingVacuum forming
Custom Area of Interest
PPP
PST
Software
Healthcare
ODM
Area of interest Required
This site is protected by reCAPTCHA. The Google Privacy Policy and Terms of Service apply.
3D Printed Teeth Offer Many Benefits for Dental Patients
Skip to content
New 3D Printed Teeth Comes to the World of Dental Care
You've likely heard a lot of buzz over the last few years about 3D printing technology, and how it is enabling the creation of things that could only be imagined in the past.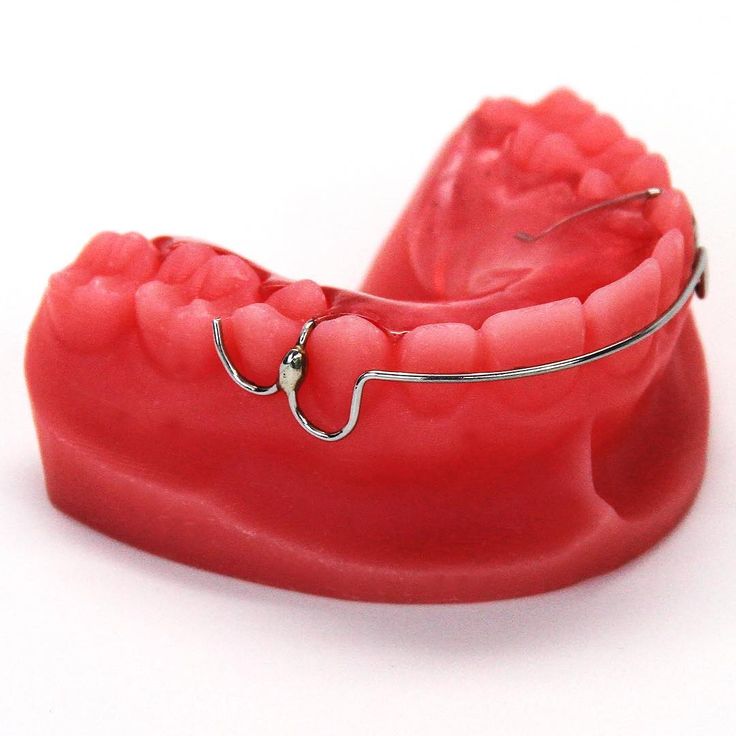 3D printing is becoming increasingly more common every day as advancements in the technology continue to expand its use in to a wider range of applications, including many types of healthcare.
3D printing has been used to create such amazing things as a portion of a new skull for a woman in the Netherlands, and a new leg bone for a man in Australia. Truly, the opportunities to improve the world of health care with this amazing technology are nearly limitless.
The field of dentistry has also begun realizing the benefits of 3D printing technology, and the advantages that it can bring to a wide variety of dental procedures. In this article, we're going to take a look at how 3D printing works and examine some of the ways in which 3D printing is being used by dentists, orthodontists and oral surgeons. We will also speculate on just how far this technology may go in the future to bring incredible advancements to the world of dentistry.
First, let's examine how 3D printers work, and what's needed in order to create a 3D printed object.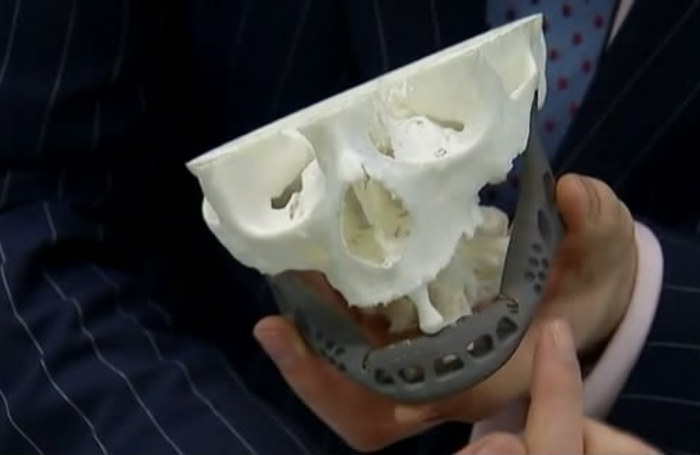 How do 3D printers work?
In concept, 3D printers operate in a very similar fashion to the home inkjet printers that you are all familiar with for printing documents and photographs from your computer. Instead of ink, 3D printers use different types of plastics and composites as raw material. While inkjet printers apply a single layer to the paper to produce a printed version of your documents, 3D printers apply layer after layer, one on top of the other, of plastic or composite in a very precise sequence in order to gradually build a 3-dimensional reproduction of the computer-modeled object. This process is known as 'additive manufacturing'.
Take a look at this quick overview video that shows the steps in the additive 3D printing process, and some examples of things that have been printed using this technology: https://www.youtube.com/watch?v=Vx0Z6LplaMU
Additive manufacturing is just one type of 3D printing. There are other 3D printers that operate with a sculpting process, which is known as 'reduction printing'.
These printers start with a solid mass of raw material and use carving tools controlled by a computer to remove excess material from the raw material, similar to how CNC machining is used to create parts made from solid blocks of metal.
3D printers can create virtually any object that can be rendered using a computer and will fit within the printing chamber of the printer. Some 3D printers are compact enough to fit on a desktop and can create smaller objects, while others are substantially larger and are designed more for industrial or commercial applications.
3D printing has been adopted rapidly by many industries, as the speed and ease with which product prototypes can be produced have been drastically improved. It has also enabled the emergence of a widespread community of amateur 3D modelers and hobbyists that design and produce all kinds of items, including jewelry, artwork, toys, and more.
Check out the vast array of things available on sites like Shapeways.com to get an idea of just how popular and diverse 3D printing has become around the world.
You'll be amazed at the level of precision and detail that can be achieved.
How have dentists used 3D printers?
Leveraging this technology for use in the healthcare industry didn't take long, as innovators in the field were quick to begin experimenting with 3D printing capabilities. Patients around the world have already started receiving 3D printed objects to aid in their healthcare, including prosthetics and bone replacements. Doctors and surgeons are benefitting from the ability to quickly design and create custom and specialized medical tools, enabling them to do their jobs better, faster, and with shorter patient recovery times.
Dentists, orthodontists, and oral surgeons are using 3D printing technology in patient care as well as in research and testing. Using advanced scanning technology, exact replicas can be made of virtually any part of the human body, including the jaw and teeth. By having such precise replicas to work with, dental implants and corrective appliances can be designed to fit better, look better, and work better than ever before for each individual patient.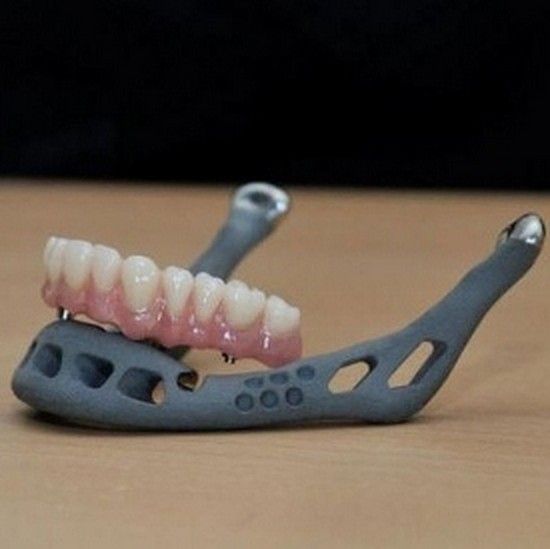 The materials that can be used to create 3D printed objects are advancing just as quickly. While the majority of objects are printed using plastics, there are now a wider variety of composite materials being used. These composites are blends of materials to produce characteristics that are best suited to the application where the 3D printed object will be used. For example, some include metallic elements, while others are more like ceramics. In dental applications, materials are being developed that will be exceptionally hard and tough, just like real tooth enamel, and can also be infused with anti-bacterial properties.
3D printing is most commonly used in the creation of dental implants and crowns. The process yields a final product that is indistinguishable from your natural teeth. The shape, size, colour, and position of the artificial tooth or crown are all precisely crafted to ensure a perfect match for your smile. Using the reduction printing method, dentists can use solid blocks of hard ceramic to create the strongest possible crowns and implants for your dental restoration.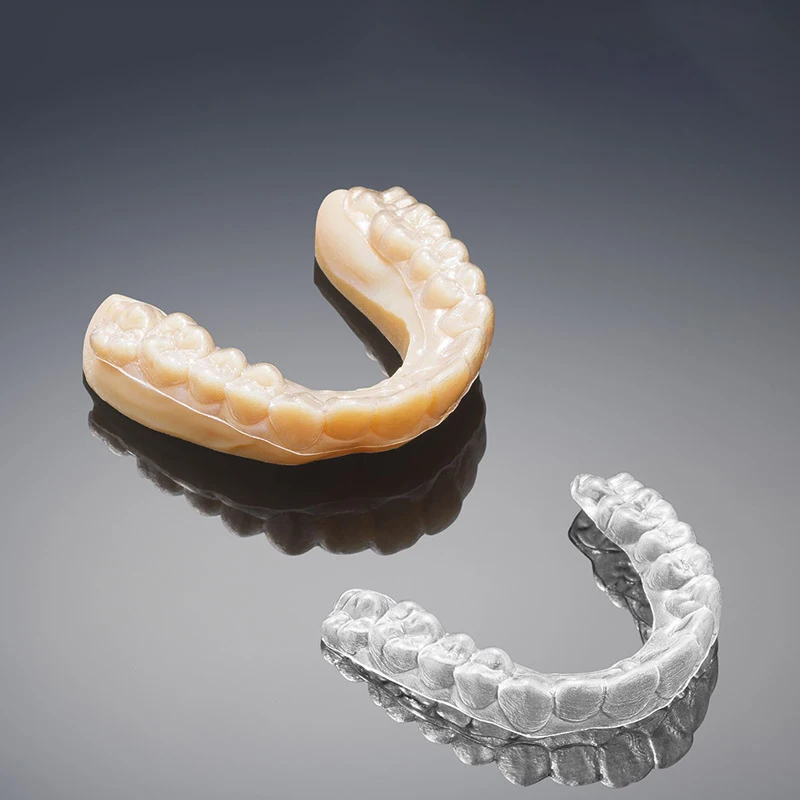 What's next for 3D printing in dental care?
As amazing as this technology is, we are really just starting to scratch the surface of its possibilities. As it continues to advance, and more applications are discovered for 3D printing, the ability to solve problems using these types of processes will increase. New designs will be developed, faster manufacturing methods will be discovered, and results will continually get better. Materials will become stronger and more durable and will be designed to provide even better adhesion and fusion to natural bone and gum tissue.
It's likely that at some point in the not-so-distant-future that you may see a 3D printer alongside all the other tools at every dentist office, ready to print anything the dentist may need to give you the perfect smile you've always wanted.
3D Dental Printing Summary
3D printing is the most exciting technological development to emerge in the world of healthcare in recent years, and the promise that it holds is immeasurable.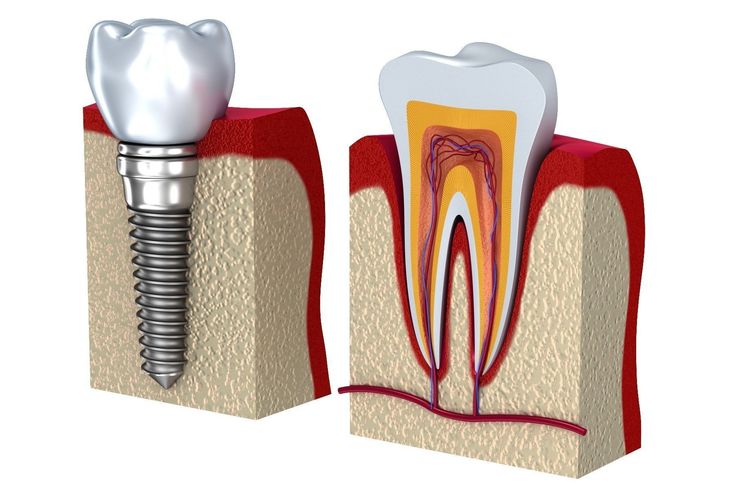 Dental patients can look forward to faster treatments, quicker recovery time, and superior results due to the fact that each 3D printed object has been precisely crafted and specially engineered for the unique needs of each individual patient.
This level of flexibility and customization has never been so easy to achieve in such a short amount of time, and things are only going to get better.
As pioneers in 3D printing for dental health, we have the experience and knowledge to ensure you get the best quality treatment and exceptional results from this technology.
If you'd like to learn more about 3D printed teeth and the advantages that they may offer you, contact the team at Georgian Dental® today.
We will be glad to answer all of your questions as part of a free no-obligation consultation and guide you through the different treatment options that 3D printing can offer you.
Talk To Us Today!
Questions? Call and Book Your No-Obligation Consult and Let's See What's Right for You!
705-710-2525
Related Articles
View All Posts
Page load link
Go to Top
3D Dental Implantation, Conventional Technique, Steps and Benefits
Contents:
Conventional Implant Technique
What is implantation with 3D calculation in the center of implantology
Stages of 3D dental implantation
3. 1. Instrumental diagnostics
3.2. Visualization and forecast
3.3. Surgical Templates - 3D Implants
3.4. Placement of implants
3.5. The final stage - prosthetics
Advantages of 3D implantation
Accurate calculation is important when implanting artificial prostheses. Even a slight deviation in the position of the implant can cause complications, and the result will not be as expected. 3D dental implantation is an innovative technology that allows you to restore the integrity of the dentition with pinpoint precision.
At the initial stage, the doctor plans the operation based on a panoramic x-ray or computed tomography data. In this case, the success of implantation depends entirely on the qualifications and experience of the surgeon.
After determining the implant sites, a surgical procedure is performed. The gum is cut, the flap of soft tissue is exfoliated and the artificial root is installed in the jawbone.
Then the wound is sutured and rehabilitation measures are taken to accelerate tissue healing.
The procedure is complicated, medical errors and complications are possible. Especially to minimize such risks, new methods for planning and installing implants have been developed, which are carried out using computer technology.
First of all, you need to understand that 3D implantology is not a new method, but an improvement of existing protocols that allows you to eliminate or minimize the human factor in the calculations. This is especially important for one-stage implantation of the entire dentition, when medical errors are unacceptable.
The technology includes the whole range of activities: from scanning the dentition to the manufacture of dentures, taking into account all the anatomical features of the jaw of a particular person.
To prepare 3D models and create prostheses, you need:
computed tomography of the jaw;
3D visualization with Simplant, NobelClinician, Blue Sky or similar software;
3D printers that print surgical templates;
HIP analyzers;
machine tools;
CAD/CAM, Cerec or other systems.
The work is carried out in stages. All of the above measures are necessary for basal, zygomatic, all-on-4, all-on-6 implantation, that is, when a large number of teeth are missing and prostheses are installed immediately (with immediate loading).
At the first appointment, the doctor collects an anamnesis, sends the patient for testing, to doctors of other specialties in the presence of chronic diseases. After eliminating contraindications, proceeds to planning the operation
Instrumental diagnostics
To obtain a three-dimensional image of the dentoalveolar system, computed tomography of the upper and lower jaws is performed. On the tomogram, the doctor sees the structure, condition of the teeth, bone tissue, the presence of neoplasms and other complications, the location of root systems, nerve fibers, and maxillary sinuses. This allows you to get the most detailed data to determine the location for the installation of 3D implants and minimize complications.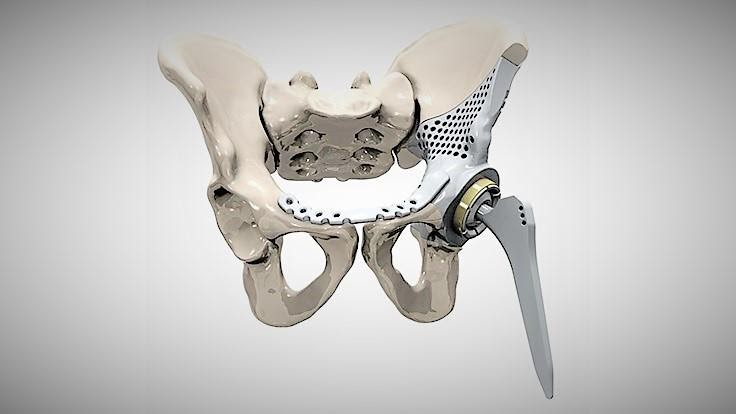 To assess positive changes after surgery, photometry is taken at the time of the examination. With the help of photographs taken before the procedure, you can compare how the bite and facial features have changed after the installation of artificial teeth. In the reviews, patients note the tightening of the contours of the oval, a rejuvenating effect, smoothing of the nasolabial folds, and the disappearance of facial asymmetry.
Visualization and prognosis 3 D of dental implantation
With the help of the Blue Sky, Simplant, NobelClinician programs, the treatment process is planned and the possible result is determined. The doctor loads the data from the CT scanner into the program and analyzes it using a 3D model.
On the prototype of a real jaw, he "removes" destroyed teeth, "installs" future implants, bypassing places with nerves and thinned bone, and calculates the parameters for making a prosthesis. Thus, a prognosis of surgical treatment is made, risks are excluded before the start of the procedures.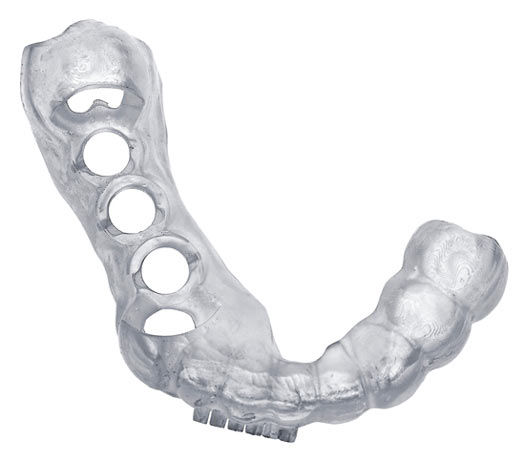 Surgical templates - 3D implants
Some dental clinics in Moscow use 3D printers that allow printing original stencils. They are made from silicone, which is biocompatible with the tissues of the human body.
Templates have holes through which implants are fixed. That is, the doctor does not need to independently determine the installation site. Using stencils, artificial roots are inserted into the bone according to a computer model.
Implant placement
The operation is performed by an oral and maxillofacial surgeon, as a thorough knowledge of the structure of the dentoalveolar system is required. Anesthesia is done with local drugs. You can choose medical sedation, in which the patient falls asleep. If anesthesia is used, then it will be necessary to undergo an additional examination to exclude contraindications.
Artificial roots are installed in a minimally invasive way - through punctures in the gums.
The implants are literally screwed into the bone, and the templates prevent them from shifting, which can cause damage to the nerves or the maxillary sinus.
Next, the doctor takes impressions for the manufacture of prostheses, using a HIP analyzer, he reveals the degree of occlusion of the jaws.
The final stage - prosthetics
A plaster model is created from the casts. The prosthesis is carefully worked out according to the bite, the work of the maxillotemporal joint. The metal frame is created taking into account computer modeling. The prostheses themselves are made on special machines using the CAD / CAM, Cerec, NobelProcera systems.
After installing the structure, the doctor corrects it for the bite, veneers with acrylic, installs artificial crowns.
3D implant placement planning has many advantages:
elimination or minimization of medical errors even in case of bone atrophy and other complex cases;
minimal tissue injury, as artificial roots are implanted using minimally invasive intervention according to templates;
jewelry precision, quick installation and easy rehabilitation;
the patient can see the end result in advance.
Despite the advantages of guided dental implantation, 3D implants can only be installed by a highly qualified doctor, and clinics must have expensive equipment.
Articles, news, reviews, recommendations
Restoration of tooth enamel
Violation of the integrity of the hard top layer of teeth leads to increased sensitivity, the development of caries and other dental diseases, reduces the aesthetics of a smile. Restoration of tooth enamel is carried out by different methods and their choice depends on the severity of the problem.
What to do if a tooth hurts under a crown
Modern methods of obtaining a Hollywood smile allow you to whiten your teeth by 6 to 12 tones, and even remove old pigmented plaque. Procedures using ultrasound, laser, Zoom system are painless and safe, and the effect obtained lasts up to 5 years with proper oral care.
Recommendations after teeth whitening
Modern methods of obtaining a Hollywood smile allow you to whiten your teeth by 6 to 12 tones, and even remove old pigmented plaque.
Procedures using ultrasound, laser, Zoom system are painless and safe, and the effect obtained lasts up to 5 years with proper oral care.
Types of bracket systems
Removable or non-removable orthodontic constructions are used to correct bite and align teeth. The most effective devices are braces. They are able to cope with severe anomalies of the dentoalveolar system without surgical intervention.
Rehabilitation after dental implantation
Installation of dental implants is accompanied by injury to soft and bone tissues. For wound healing and prevention of peri-implantitis, it is required to observe a special diet and hygiene care.
Care of dental implants after placement
The service life of implant systems is at least 15 years. It depends on the correct installation of implants, crowns, as well as proper oral care, compliance with medical recommendations.
Dental implant rejection
Dental intraosseous implantation is a surgical procedure that can lead to complications. One of the potential risks is the rejection of a dental implant.
Dental implants for osteoporosis
With a decrease in the density of the jaw bone tissue, various dental pathologies develop, which contribute to the destruction of dental units with subsequent removal. To restore the functionality and aesthetics of the dental system, prosthetics are necessary.
Dental implants for diabetics
Until recently, dental implants for diabetics were not possible. However, today many diabetics can use this service. This requires careful preparation for the operation and compliance with all the rules of postoperative care.
Implantation of teeth during pregnancy
Women always strive to be beautiful, regardless of the circumstances.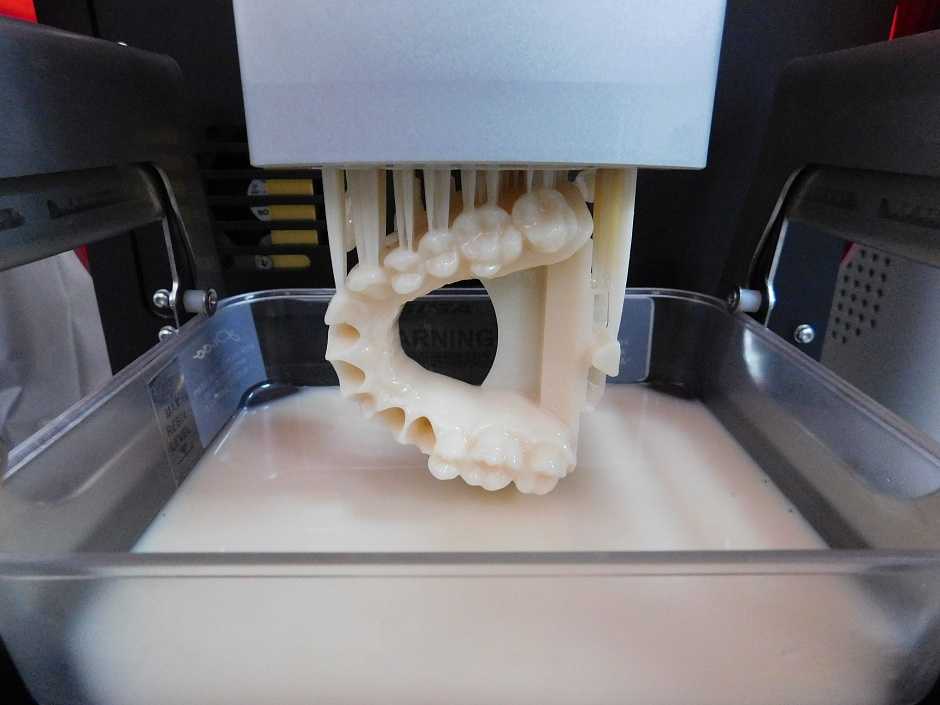 Dental implantation during pregnancy may be required if a "hole" suddenly appears in the smile, which causes severe psychological discomfort.
Contraindications for dental implantation
Contraindications for implantation are identified at the stage of examination of the patient. It is important to inform the doctor about the state of your health without concealment, since an undiagnosed problem can cause serious complications.
Preparing for dental implants
Dental implants to replace missing teeth is a complex surgical procedure, the result of which largely depends on prior preparation.
Is it possible to do dental implantation in women during menstruation?
Computed tomography before implantation of teeth
Implantation of dental implants is impossible without instrumental diagnostics of the dentition. The most informative method is computed tomography.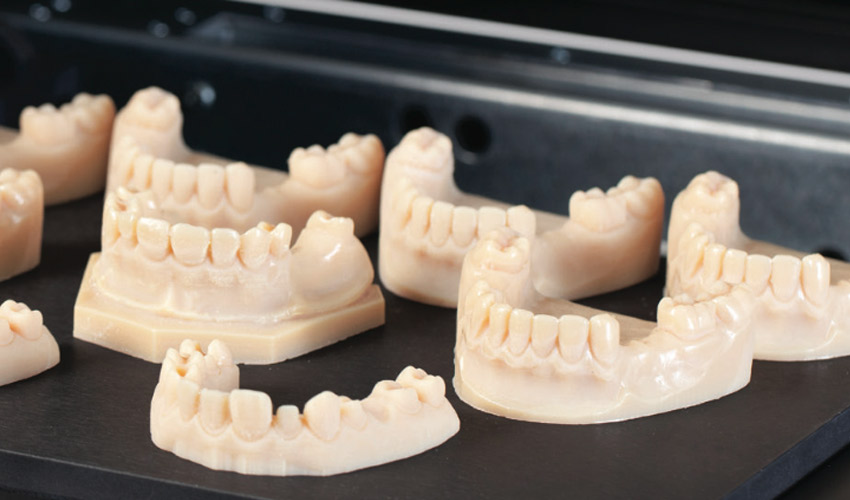 3D dental implants
Accurate calculation is important when implanting artificial prostheses. Even a slight deviation in the position of the implant can cause complications, and the result will not be as expected. 3D dental implantation is an innovative technology that allows you to restore the integrity of the dentition with pinpoint precision.
An alternative to dental implants
Implants practically do not differ from lost teeth, they are aesthetically pleasing and fully restore chewing function. However, this method is not available to everyone. In this case, it is worth considering an alternative to dental implants.
Cyst after tooth extraction
Various complications may develop after the extraction of a tooth unit, especially if the operation was complex. Most often, the cause of pathologies is tissue infection during the procedure or in postoperative care.