Stop motion 3d printer
LAIKA use a Stratasys J750 for 3D Printing Stop Motion Characters
The award-winning, Stop Motion Characters created at LAIKA make no secret that the thousands of faces used in each film are 3D printed. Animators of such films as "Coraline" and "ParaNorman," "The Boxtrolls" and "Kubo and the Two Strings," have counted on Stratasys additive technology to provide naturalistic facial animation for the stop-motion puppets that give the films their distinct look and feel.
"The idea was to harness the power of the computer and these emerging 3D printing technologies to try to push facial performance, or push a character's performance into a whole new realm," said Brian McLean, director of rapid prototype at LAIKA.
For more than a decade, the additive technology has been a creative mainstay at LAIKA, ever evolving with LAIKA's increasingly ambitious artistic vision and rapid advancements in 3D printing and software.
"It's really kind of an insane process that we're doing, where we're taking 3D printing and we're fusing it with this really old technique of stop-motion and replacement animation and forcing these two technologies and techniques together to come up with some amazing performances and amazing results," said McLean.
McLean received a Scientific and Engineering Award from the Academy of Motion Pictures Arts and Sciences in 2016, for pioneering the use of rapid prototyping for character animation in stop-motion film production. In turn, LAIKA seeks innovation around every corner, never settling for what's already been done. "It takes us a very long time to decide on the feel for a new film," said McLean. "There's lots of experimentation before we arrive at the look of characters and the feel of the movie." LAIKA also prides itself on increasingly complex stories with each film and "in order to tell a really complex story you want to be able to see and go along with that character's emotional journey," said McLean.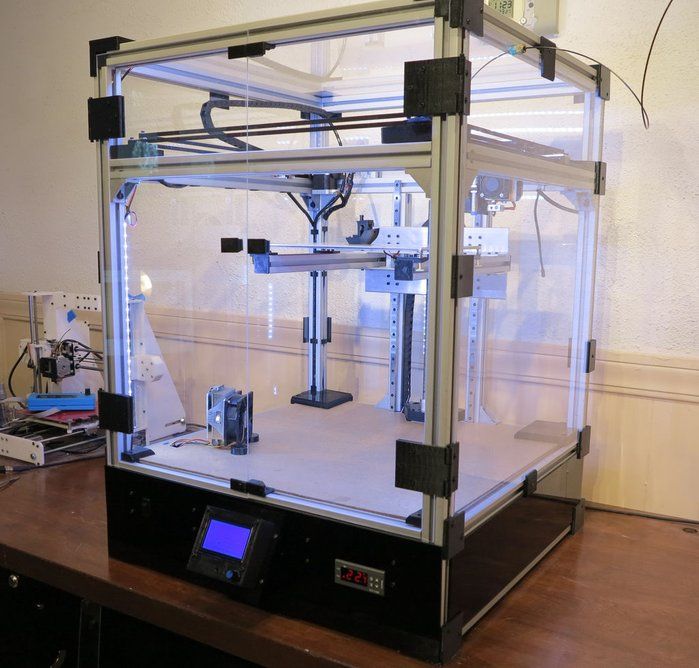 "The quality of the 3D printing and the efficiency with which we're printing these faces reached a point where each subsequent director wanted to have something more customized."
Creative Driving Technology
"The decision to push the technology is very much driven by creative, said McLean. After the success of "Coraline," LAIKA acknowledged both the power  of 3D printing and also its present limitations – namely, having to hand paint each individual face. "I still remember being in meetings with the director of "Coraline" and negotiating the number of freckles that "Coraline" had on each side of her face because we knew a painter had to hand paint each one of those freckles."
Monkey from "Kubo and the Two Strings," LAIKA's fourth feature film
During early planning for their fourth film, "Kubo and the Two Strings,"  creators were faced with the realization that the three character designs under consideration were not possible with the 3D printing technology the Studio was currently using.
"So I called Stratasys," McLean said, "and while it took a bit of convincing because it was still early stages," the team partnered on Beta testing of the 3D printing company's first colour 3D printer, the Objet Connex3. "That was a really powerful alliance that suddenly allowed us to break into this colour plastic printing world. We had a hunch this Connex3 was just the beginning of their road map. And we were right." One of the things LAIKA was most excited about with "Kubo and the Two Strings," "is that we embarked on something truly unique. For the first time, we were taking hardware from a company and co-developing software. And customizing the software for our needs. Working with Jon Hiller, an independent software developer, and Stratasys we were able to unlock the Connex3 hidden Voxel Print capabilities," said McLean. "By doing so we were able to create sophisticated and unparalleled colour plastic 3D printed faces for Monkey, Beetle and Moon Beast."
Moon Beast from "Kubo and the Two Strings," the first fully 3D printed stop-motion puppet
The next step in LAIKA's 3D printing partnership with Stratasys came when LAIKA was invited to be a Beta customer on the Stratasys J750, the first full-colour, multi-material 3D printer.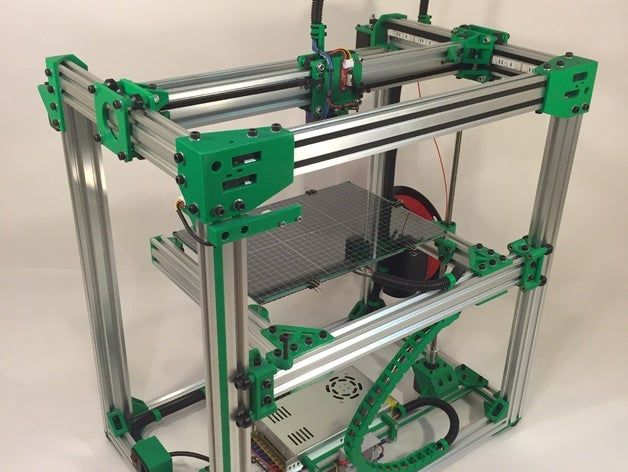 Due to LAIKA's long history with Stratasys they created a unique partnership with Fraunhofer, the creators of Cuttlefish software, allowing LAIKA early access to Voxel Print on the Stratasys J750. The groundbreaking 3D printer has 360,000 different colour combinations; with Voxel Print, that capability grows exponentially and is combined with the ability to compose new textures and gradients, enabling 3D printing with extraordinary precision. "This is what we're using on 'Film Five,'" said McLean.
"Basically we have a work flow now that allows us to have an animator sit down, animate a unique line of dialogue, specifically for that one-shot in the movie and we're able to print that out, process it and deliver it to set."
The result of LAIKA's desire to create unprecedented stop-motion animated performances has led them to continue to push the limits of the 3D printing technology they use. "Coraline" had roughly 20,000 faces, "ParaNorman" had 40,000, "The Boxtrolls" had 56,000, "Kubo" had 64,000, and "we're well on the way to producing between 85-90,000 faces for our next movie," said McLean.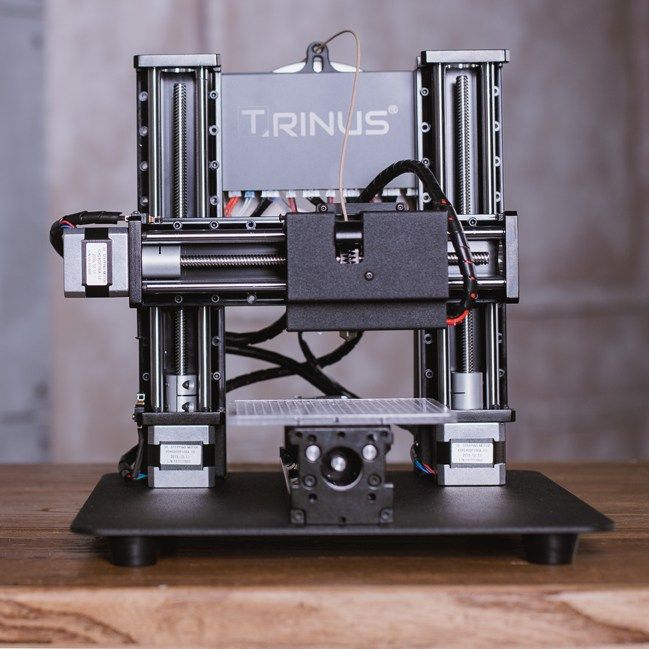 "The only reason we do what we do is for the performance," said McLean. "It all goes into that idea of us being able to tell stories that have never been able to be told in stop-motion animation."
According to McLean, "Being able to have a 3D printer like the Stratasys J750 that's repeatable and accurate with this full range of colour and materials has afforded us the idea of being able to achieve this shot-by-shot customized animation." LAIKA's relationship with Stratasys over the past ten years or so "has been reinforced in film after film. There's this level of trust that allows us to continue to push each other in really positive ways and I'm excited to continue to forge this relationship on our next movie and in movies to come," said McLean.
3D Printing Meets Stop-Motion Animation
TriMech Blog, 3D Printing, PolyJet Technology, Stratasys
By TriMech on
Today marks the release of the fifth movie from LAIKA studios "Missing Link.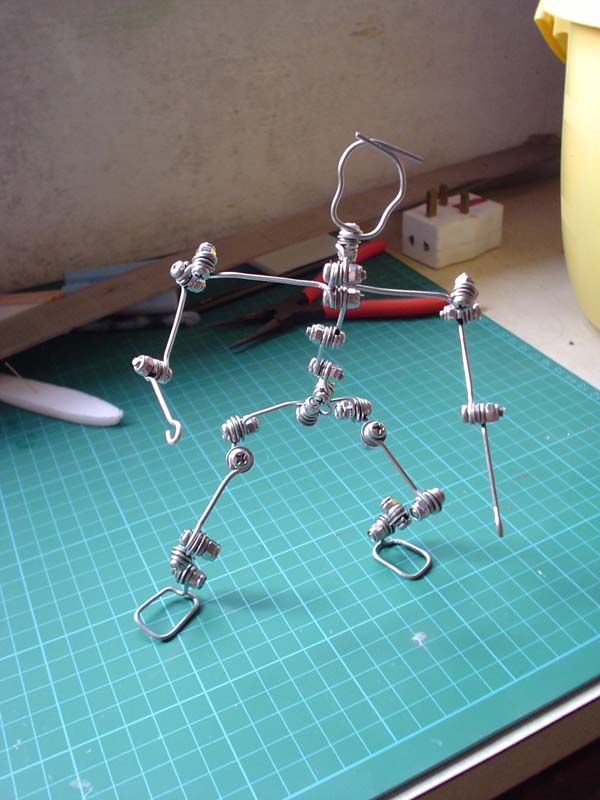 " This movie studio is known for their use of stop-motion animation in major feature films, but most don't know that they use PolyJet 3D printing technology in their production process.
"It's really kind of an insane process that we're doing, where we're taking 3D printing and we're fusing it with this really old technique of stop-motion and replacement animation and forcing these two technologies and techniques together to come up with some amazing performances and amazing results," said Brian McLean, Director of Rapid Prototype at LAIKA.
>> Read our blog about printing with PolyJet technology
How is 3D Printing Used?
Merriam-Webster defines stop-motion animation simply as "a filming technique in which successive positions of objects (such as models) are photographed to produce the appearance of movement." Like traditional animation, it is a painstaking frame-by-frame process, but unlike regular animation, you need actual physical models.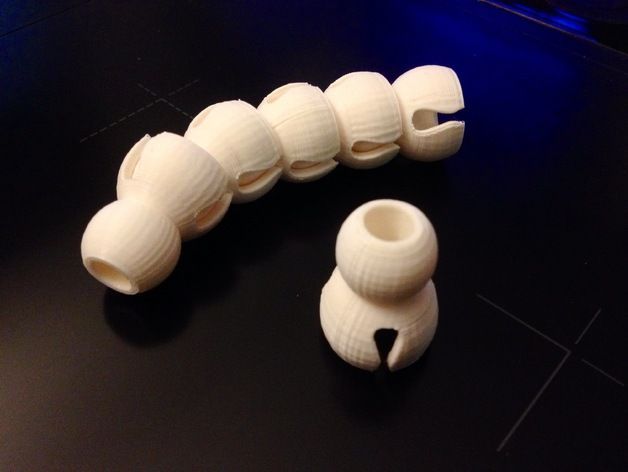 With 24 frames per second of film, that's a lot of models and model parts.
LAIKA uses 3D printers, specifically the Stratasys J750, to create facial animations for the models they use. Each successive shot or frame of film needs to be consistent with the one before it or the illusion of continuous motion doesn't work. In traditional animation that means drawings, but in stop-motion that means the model or models you're photographing, so the need for reliable and repeatable model parts becomes increasingly important. Especially on the scale used in a feature film.
Film 1 "Coraline" = Approx. 20,000 faces
Film 2 "ParaNorman" = Approx. 40,000 faces
Film 3 "The Boxtrolls" = Approx. 56,000 faces
Film 4 "Kubo and the Two Strings" = Approx. 64,000 faces
Film 5 "Missing Link" = Approx. 90,000 faces
For this latest film, LAIKA established such an efficient workflow with their set of J750 printers, that they were able to effectively print/fabricate the needed components for one shot of the movie, from storyboard to model, in just a few days.
>> Read the full LAIKA case study with additional comments from Brian McLean
Voxel Technology
A "pixel" is the smallest element of a digital image. By combining multiple pixels, you can create different colors, textures and patterns. A "voxel" (or volumetric pixel) can be imagined as an extruded pixel. Similar to a pixel they can be combined to have different colors, however because they are tangible objects they can also be combined to create different material properties, like rigidity and transparency. Controlling voxels during the 3D printing process can result in a massive range of color and composite material options in the final output.    
Due to LAIKA's long history with Stratasys, they were allowed early access to Voxel Print on the Stratasys J750 and used the technology extensively when creating the models and components for "Missing Link".
>> See TriMech's Interview with Stratasys at SOLIDWORKS World 2019
The result of LAIKA's desire to create unprecedented stop-motion animated performances has led them to continuously push the limits of the 3D printing technology they use. "The only reason we do what we do is for the performance," said McLean. "It all goes into that idea of us being able to tell stories that have never been able to be told in stop-motion animation."
**Update: The Missing Link won the Golden Globe Award for Best Animated Film in 2019!
Why mass 3D printing is still not a trend
Photo: asharkyu / Shutterstock, Chris McGrath / Getty Images
The production of goods with individual characteristics is one of the trends in the consumer market. However, personification has not yet become a popular phenomenon. Is this idea promising for business development?
When the problem of shortage of personal protective equipment (PPE) for doctors became acute, the owners of 3D printers united in the volunteer movement #3Dfor doctors.
They began to print adapters, which made it possible to connect diving masks with virus-bacterial filters. Manufacturers were able to quickly develop and release adapters in various configurations for popular types of masks found in stores, quickly covered burning needs and saved many lives - and then began to make full-fledged protective masks and shields.
Adapters for masks - example of a customized product (made to order. - RBC Trends ), that is, adapted to different types of masks. How quickly manufacturers were able to design and release a new product with unique characteristics demonstrates the main advantages of 3D printing.
3D printing allows you to create products based on the preferences or personal characteristics of the buyer - personalized goods. This idea arose in the early 2000s, but so far, contrary to forecasts and the rapid development of additive technologies, has not become a mass phenomenon.
Personalization Challenges
Nike and Adidas have been experimenting with 3D printing for sneakers since 2012. The goal is to create sports shoes in the presence of the buyer according to the individual characteristics of his foot. For example, Adidas announced in 2015 that a consumer could walk into a store, spend a couple of minutes on the treadmill, and immediately receive a printed pair of running shoes that take into account the contours of the foot and pressure points while running. At the same time, Nike announced the possibility of printing shoes directly at the customer's home. To do this, you just need to download the file with the parameters of the sneakers and the characteristics of the foot from the corporation's website to your home 3D printer.
However, by 2020 these opportunities remained unrealized. In practice, everything turned out to be more difficult.
The point is the high cost of such products: the consumer is not ready to pay for customized sneakers many times more expensive when you can choose the right model from thousands of more affordable options.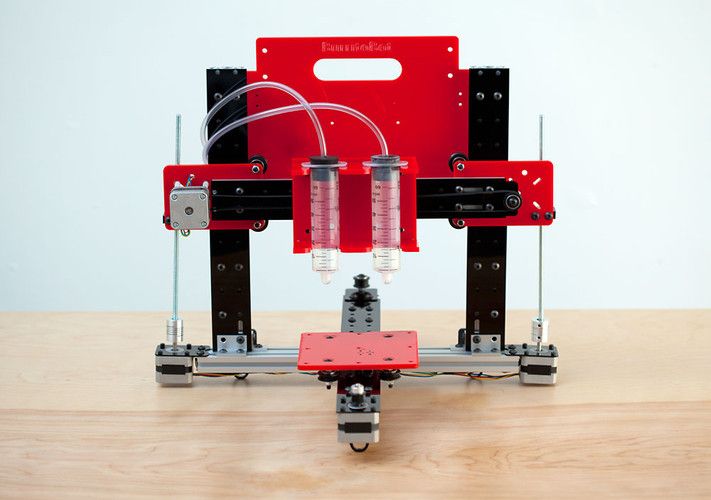 Customization does not take root among automakers either. For example, in 2017, BMW launched the MINI Yours Customized service, which allows you to customize a new or previously purchased MINI car using decorative elements printed on a 3D printer. For example, it was possible to order individual side body inserts, trim parts, LED door sills and LED door projectors. However, the service is currently unavailable.
Where personification has taken root
So far, 3D printing is most actively used in medicine, where it is vital to take into account the individual characteristics of a person. First of all, the technology is useful in orthopedics and dentistry for the manufacture of prostheses and implants. Customization is especially in demand in the production of prosthetic limbs. With the help of 3D scanning, the parameters of the patient are determined, a digital model of the prosthesis is created, which is printed on a 3D printer.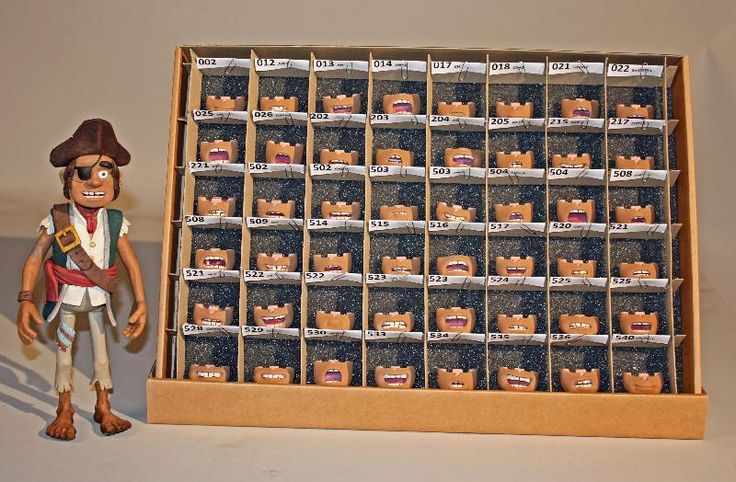 In this case, you can create a unique design of the artificial limb. For example, they produce children's prostheses stylized as favorite movie characters.
Another area where 3D printing is being used to customize products is in the jewelry and fashion jewelry industry. There are enterprises that produce mass products using 3D printing, for example, the American brands LACE, Nervous System and others. Customization is carried out, first of all, by small studios and workshops offering exclusive jewelry. They print digital models created according to customer sketches or cast them from precious materials using 3D printed molds.
Economics of innovation Living hand: who creates bionic prostheses in Russia
As for the majority of goods, the price works here in 99% of cases. Especially when the share of online sales is growing. You type in Google "buy a fountain pen is the cheapest" - and no matter where you are, you buy this fountain pen cheaper.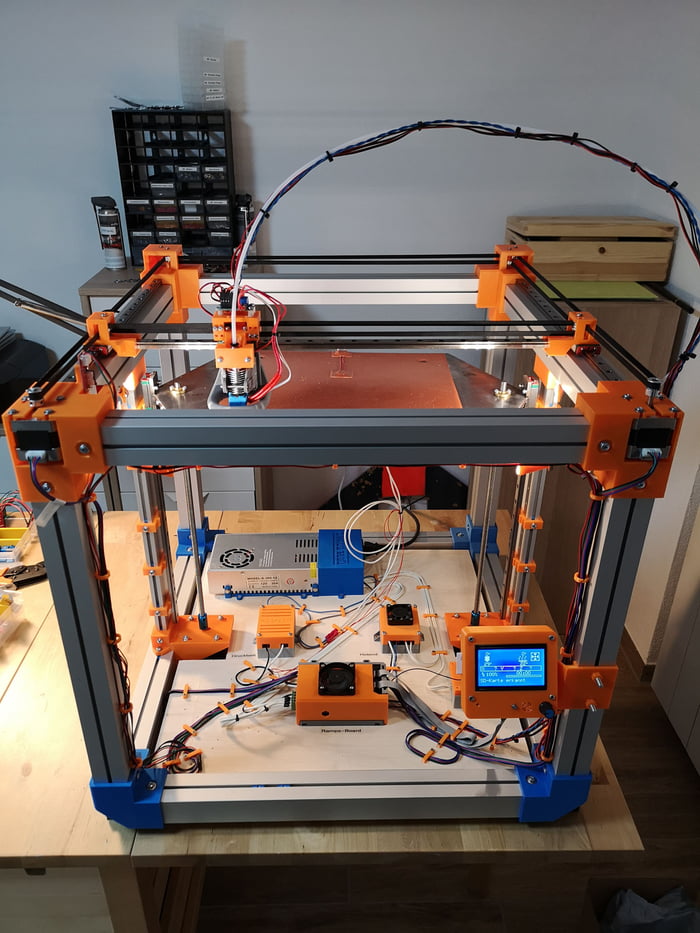 This is where mass production wins.
You can think of many products that could be customized. But you need to be clear about who you will sell them to. Are there enough people willing to overpay for customization to keep your business alive? "In your calculations, you need to take into account real consumer demand, and not the desire to make money on hype," says Vlasov. "The conclusion is simple: personalized production is possible when it will give approximately the same price as mass production."
Denis Alekseev, Head of R&D and Production at JSC ROBBO (educational robotics, Skolkovo resident), is confident that personalized production will become a popular trend of the future. But in order to attract the mass consumer to this segment, it is necessary to overcome a number of technical and organizational issues. For the end user, the process of ordering a customized product should be as simple as possible: with a few steps, order what he wants, while receiving the finished product quickly and conveniently.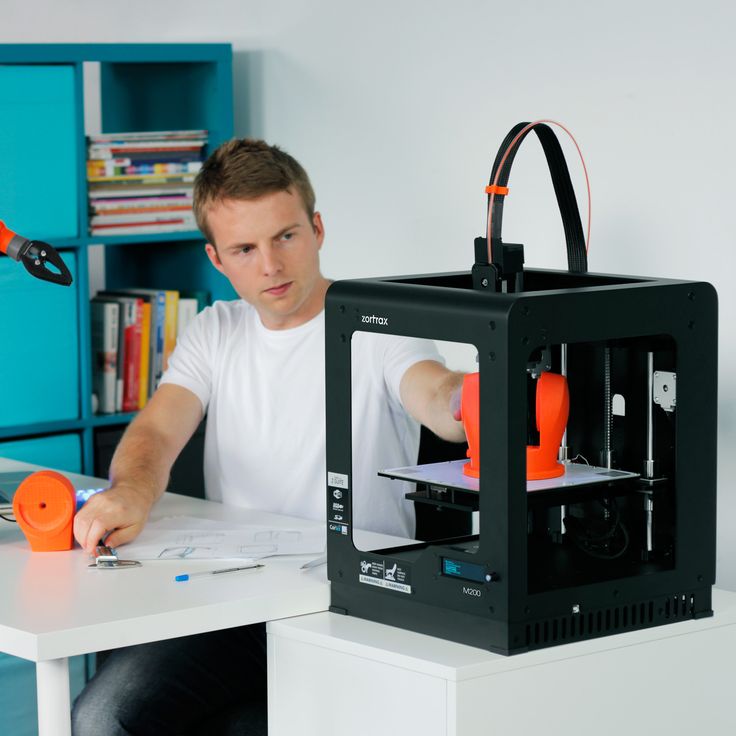 The cost of individual products may be higher, but this increase must be of value to the customer.
Main disadvantages of 3D printing:
low production speed;

often low quality products;

high cost of the product when trying to mass production.
How to reduce the cost of a customized product?
The cost of the finished product primarily depends on the materials for 3D printing. One way to cut costs is to produce consumables yourself.
Another option to reduce the cost of consumables is possible with the development of additive technologies and the development of new printing materials.
The main question is: who will buy it?
Entrepreneurs will be able to develop the production of personalized goods if they find the answer to the question: who will buy them? Businesses that already operate in a particular market and feel the needs of their audience can feel the demand.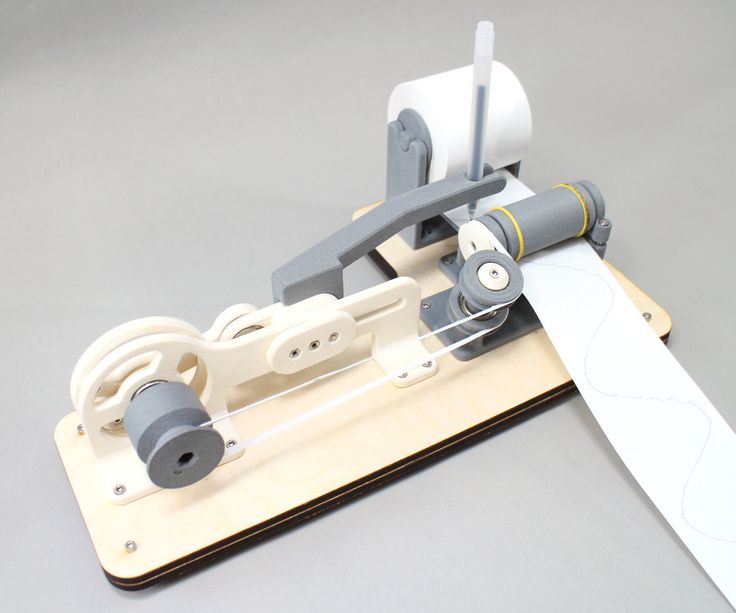 It is almost impossible to guess - you need to be sure of the demand.
Artur Gerasimov notes that small-scale production is promising for business development using additive technologies. One of the areas of work of his company Innovax is the production of parts and mechanisms by order of industrial enterprises from the automotive industry, instrument making, and the aerospace industry.
A customization boom will occur when a customer can get a personalized product at the same price and as quickly as a mass product. Therefore, it is up to the development of technologies and services.
---
Subscribe to the RBC Trends Telegram channel and stay up to date with current trends and forecasts about the future of technology, economics, education and innovation.
The Iron Man suit and the stop-motion animation revolution
XYZ Media

A technology that has already impacted industry and medicine is now reshaping cinema.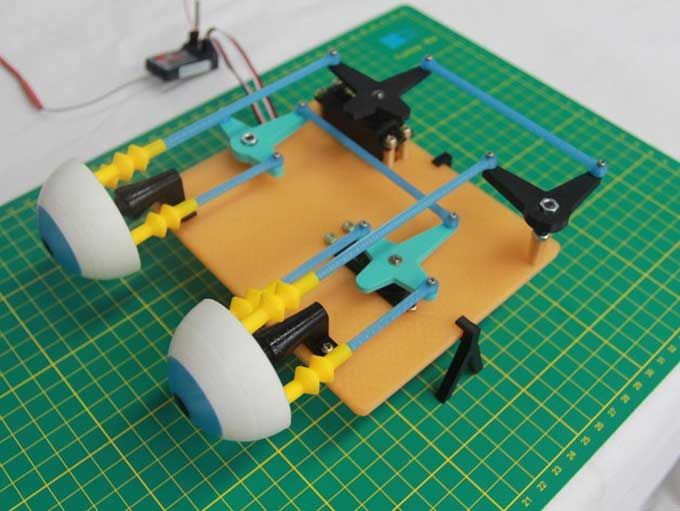 One of the most difficult tasks in filmmaking is the creation of objects important to the plot, whether they be weapons, figures for animation, complex mechanisms and futuristic costumes.
All this requires the right material. Usually objects are created manually, which takes a lot of time and money and often brings inconvenience in operation.
3D printing could be the solution. This technology has already been used in cinema and there is every indication that it will significantly affect the industry in the future.
Author: Mark Tyutyunnik

What is 3D printing?
3D printing (additive manufacturing, AM) is the construction of three-dimensional objects from models created in CAD (computer-aided drawing programs) or other 3D digital models.
It is not necessary to draw up drawings for future objects on your own, you can download already developed 3D models - for example, here.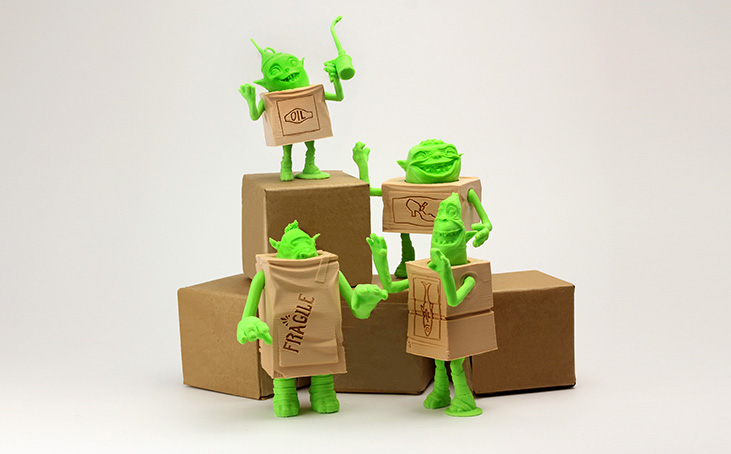 Then you need to cut the model into thin layers (using special programs for slicing), in accordance with which the material will be superimposed during printing. By uploading the file with the model to the printer (via an SD card, flash drive or Wi-Fi), even a beginner can print the object.

Additive manufacturing has greatly influenced the development of a wide variety of industries. It is used in the creation of weapons, the construction of buildings, the development of medicines and in other areas.

Gradually, this technology was adopted in the cinema.
The benefits of 3D printing are many. Firstly, the production of objects is carried out quickly and efficiently. Secondly, very complex objects can be made using this technology, which eliminates additional assembly steps and provides more freedom for designers.

Another advantage of additive manufacturing is the variety of materials. Printer manufacturers offer a set of sources, but the user always has the opportunity to mix different substances and even simulate ceramics or metal.
How 3D printing works
One of the most important parts of 3D printing is the scanner . It collects the physical data of object or of the environment (volume, texture and color) to create a digital model.

There are two main types of 3D scanners: contact and non-contact. The former explore the object through physical contact. The second is to collect radiation from the target object using a laser, structured light, photogrammetry, or optical coordinate measurement.
SLS technology is used to manufacture parts of mechanisms and objects with complex geometry. It helps to achieve high strength and precision. A roller rolls the powder, consisting of 50 micron diameter nylon spheres, onto a platform, and the printer heats it up to sintering temperature. Then, with the help of a laser, these spheres are sintered layer by layer until the necessary detail is obtained.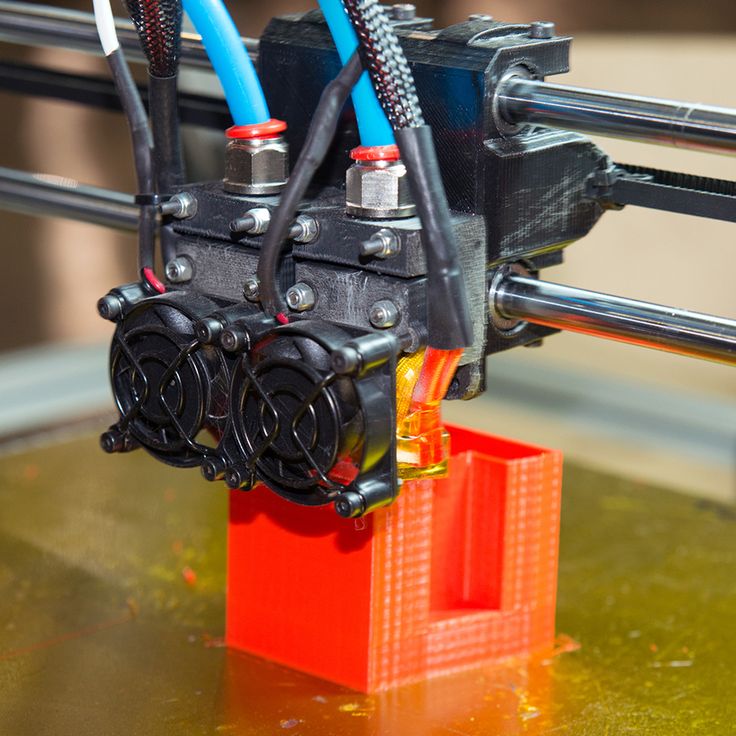 BigRep ONE brand printers are mainly used in cinema. A build chamber with a volume of >1m3 simplifies the additive manufacturing of large-scale objects.
The fast speed and convenience of this kind of production is made possible by the camera, which creates large, life-size parts and allows direct observation of the process. When NeoMetrix Technologies released a video of the development of a functioning car on the BigRep ONE printer, the reason for the technology's popularity in film production was perhaps obvious.

The use of 3D printing in animation
Laika Entertainment has pioneered the full scale application of technology in film. The company has resorted to additive manufacturing to provide naturalistic facial animation for stop-motion dolls. The idea was to take puppet "acting" to the next level.
When working on The Nightmare Before Christmas, director Henry Selick used hand-sculpting and the usual replacement of faces - first they shot the head with one facial expression, and in the next frame they replaced it with another.
But the range of emotions with this approach turned out to be very meager. When producing Coraline in Nightmare, Selick wanted the main character to be able to show as many subtle expressions as possible. That is why the director decided to conduct an experiment using 3D printing.
Leading additive manufacturing industry advocate Brian F. McLean Visual effects specialist for Coraline, Paranorman, Family of Monsters and Kubo: The Legend of the Samurai. He has probably the most experience with 3D printing in the film industry today.

In Coraline, McLean used traditional stop-motion animation, combining it with new methods. Additive manufacturing has been used to create facial expressions of characters with thousands of details. The specialist used three Objet printers, with the help of which the animators developed about 20 thousand facial areas that could convey more than 200,000 facial expressions.

The image above clearly shows the line of alignment of the upper and lower parts of the face, which was removed in post-production.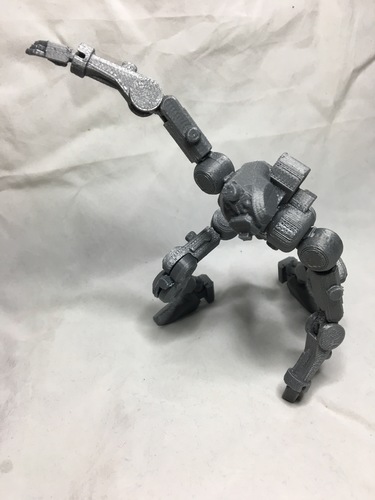 Using traditional methods, this amount of work would have taken about 30 years, but thanks to 3D printing, it turned out much faster.
It is even more difficult to imagine how many years Paranorman would have taken to produce. The animators used about 40 thousand different facial elements to expand the emotional range. Each of the 40,000 elements was put into a special face library. Thanks to their combination, Norman alone had about 1.5 million facial expressions. Each short half-minute episode required about 250 different expressions for one character.

About 56,000 faces were printed for Monster Family, which were divided into two main areas: eyebrows and mouth.

Each of the options had special names, such as "raised eyebrows" or "pursed lips." Combining them, McLean got the unique expression he needed.
According to McLean, the aim of the rapid prototyping department was "to push stop motion into uncharted territory.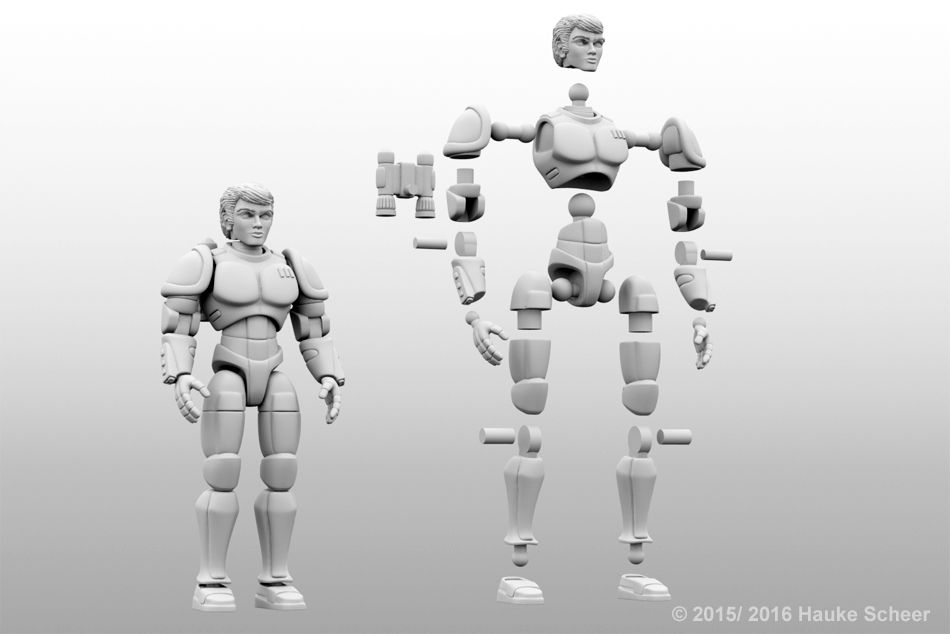 " This idea reached its peak in The Monster Family, where they tried to touch every muscle of the face, and the heads were printed specifically for one frame and were no longer used in the production of the cartoon.

McLean credits lead texture artist Tori Bryant for finding a way to recreate the nuances of coloring layouts by hand using additive manufacturing. She figured out how to compensate for the lack of color calibration on the printer and found that applying traditional drawing and coloring techniques to digital models resulted in a more believable result.
McLean has also used 3D printing on Laika's latest two projects: Kubo: The Legend of the Samurai and Lost Link. The scale increased again - only the main character could have 48 million facial expressions. In addition, when creating both cartoons, PolyJet 9 technology was used.0010 , with the help of which painted the printed objects in the required colors.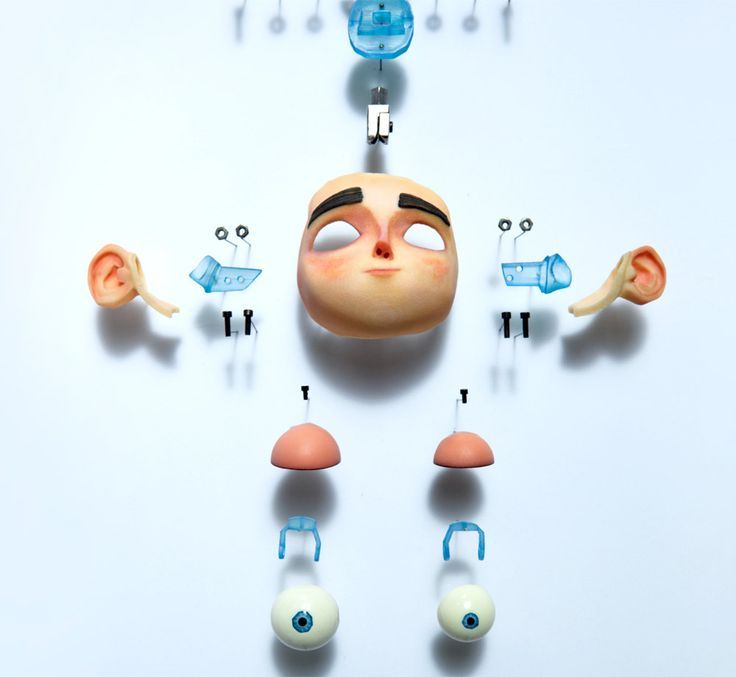 3D printing in big-budget movies
Disney pioneered the use of 3D printing in feature films - Jason Lopez (Legacy Effects specialist who worked with Marvel Studios from Iron Man 2 to Guardians of the Galaxy 2 ") using this technology greatly accelerated the creation of the Iron Man suit. First, experts scanned the body of Robert Downey Jr. - this was necessary to make wearing the suit more comfortable - and then printed armor fragments on Objet Geometries from various materials. Rubber was used for action scenes and fast movements, and metal for close-ups.

For Thor: Ragnarok, Hela's helmet was designed by José Fernandez, costume designer at Ironhead Studios, using this technology. It used SLS (laser sintered nylon powder) with the addition of reinforced carbon fiber so that the headgear was not heavy.

3D printed synthetic materials such as nylon have also been used in the development of other Disney projects: Queen Ramonda's headdress from Black Panther; Kylo Ren costume, shining chrome stormtrooper armor, some parts of Rey's staff, C3PO droid as a costume for actor Anthony Daniels from The Force Awakens, Interpol car from The Muppets 2.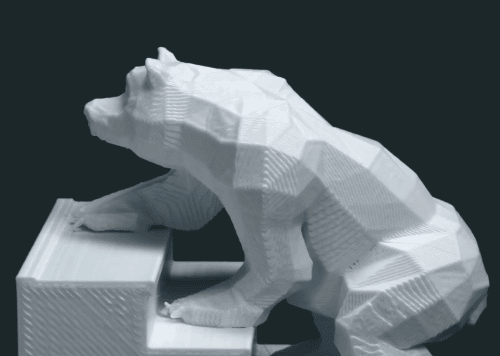 Disney is again the first to apply new technologies, as it was with virtual production or the first "animation" of an actor using a mockup.
Additive manufacturing is also used by Sony Pictures Entertainment, Universal Pictures and Warner Bros.
Rapid prototyping for 007: Skyfall produced an Aston Martin DB5 and a one-third life-size helicopter specifically for the explosion scene, which proved to be significantly cheaper than any other method.

Stratasys printers were used to design armor for the 2014 RoboCop remake.
A The red stripe on the visor was printed using a transparent photopolymer material.

The Apollo 11 spacecraft for Man on the Moon was also recreated using large-scale printers - it was created using BigRep ONE V3.

Weta Workshop, a special effects and props company, used this technology to design helmets, sword hilts, spears and axes for the Hobbit trilogy. Animatronics engineer Rob Sheeney has stated that using 3D printing is beneficial as it is more economical and less time consuming.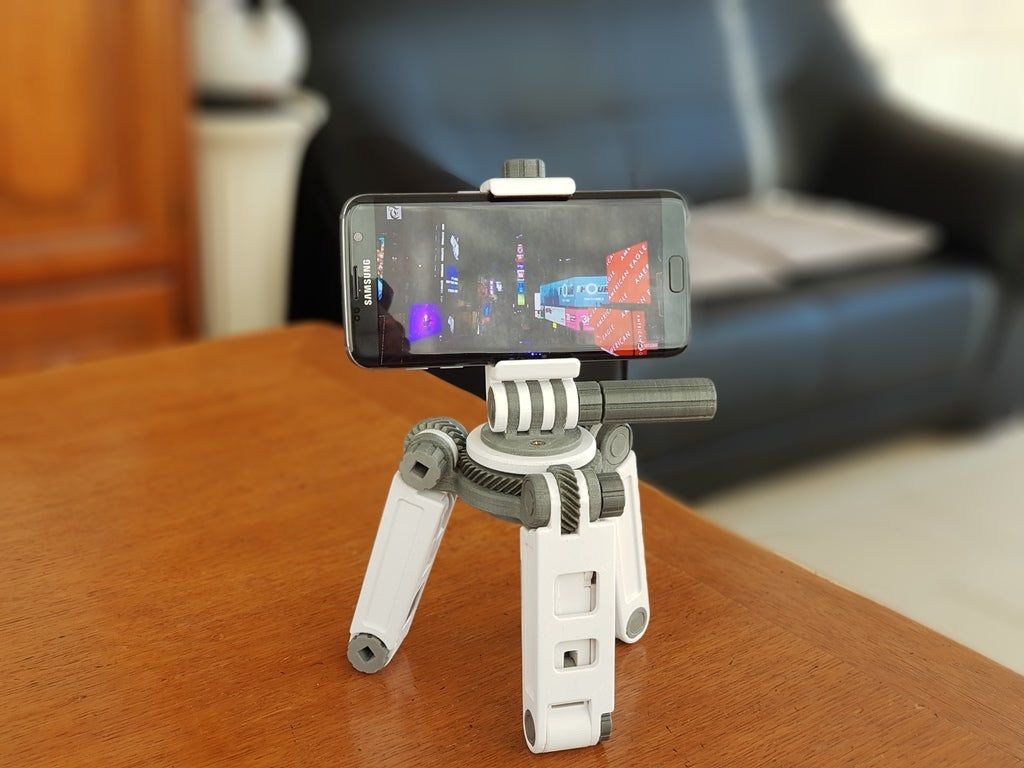 Then, in 2012, Weta Workshop also tested large-scale printers.

How 3D printing will change cinema
Cinematographer Victor Marin (Young Americans) believes that this technology will play an increasingly important role in the future. He recommends combining methods, instead of replacing traditional ones with innovative ones.
Julia Koerner (helped with 3D printing for the Black Panther designers) also calls for a combination of these methods. She sees the benefits of additive manufacturing in creating really complex and detailed structures that can't be created with traditional methods. In his work, Koerner tries to combine traditional methods with progressive ones.

Gilles-Alexandre Deschaux, creator of stop-motion short Chase me :
"3D printing is already widely used in the film industry, from stop-motion films to big American blockbusters and commercials.
3D printing is often used to create decorative items and props, but not only there. At the development stages, it is used to promote new individual projects and conceptual solutions.
According to Pinewood Studios 3D supervisor Jet Cooper, the possibilities of this technology are already "incredible", because if you want, you can even scan someone's face with all the wrinkles and pores.
Jet Cooper, Pinewood Studios 3D Supervisor:
"Voxeljet has the biggest printers. Their maximum format: 4000 mm x 2000 mm x 1000 mm. This is the largest printer in the world as far as I know. We have a 1060mm x 500mm x 600mm resolution printer at Pinewood. Anything over this size, we print in parts and then put them together.
3D printing is used to create props, and the metal coating of the material makes it strong and durable. But the Germans are working on a new material - epoxy resins, which are as strong as stone. They are extremely hard.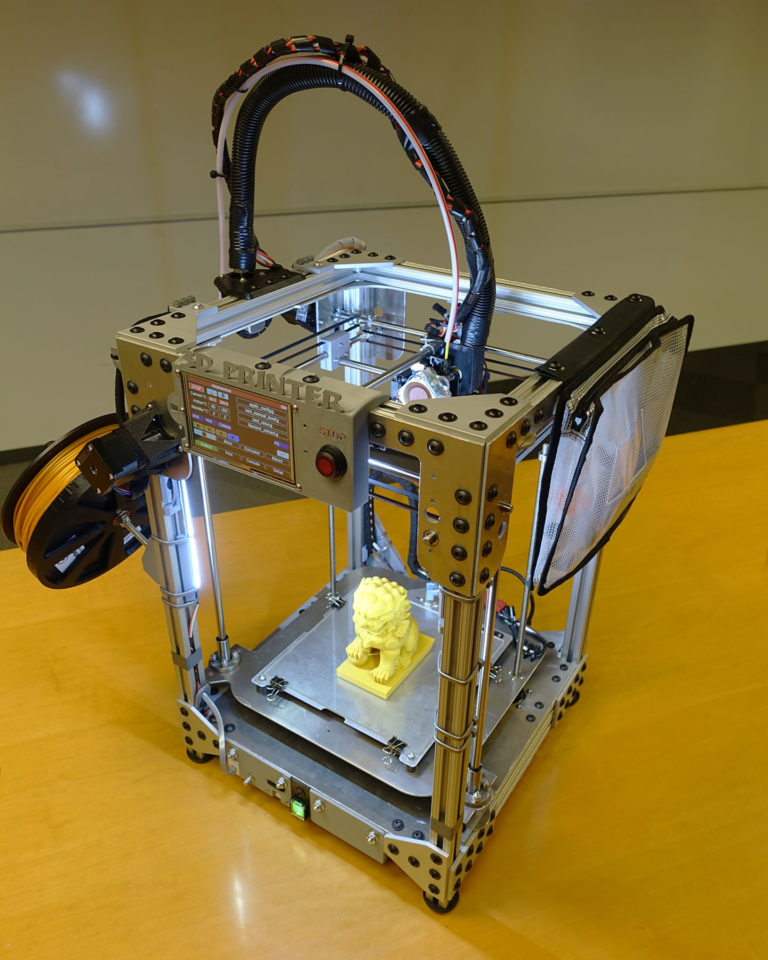 "
3D printing is developing rapidly and is becoming cheaper every time, especially when compared to traditional methods or the use of computer graphics. Perhaps the day is not far off when handmade props and scenery will almost cease to be used in films - they will be replaced by cheaper and faster "printed" counterparts.

Like this article?
WANT TO GET THE BEST ARTICLES
FROM XYZ ONCE A WEEK?

Subscribe to the newsletter XYZ
By clicking on the button, you agree to the terms of data processing

How physics was used to create animations in Star Wars Jedi: Fallen Order.
About creating physical animations for Star Wars Jedi: Fallen Order and the problems that game designers faced. There are 3 ways to adjust the animations in the game for physics.
How Unreal Engine is used in movies
The game engine Unreal Engine 4 is being used in movies. For example, in The Mandalorian they created virtual objects right on the set.