Examples of 3d printing products
7 Examples of 3D Printing in the World Today
More and more, 3D printers are becoming much cheaper to purchase, and many experts don't expect it to be too long before they become a commonality in households across the world. Manufacturing companies are also taking notice of the powerful abilities these machines provide companies and their production processes. Seemingly everyday brings forth another development that expands the limits of 3D printing. From medical devices to aircraft parts to shoes, 3D printing can virtually create anything you can thing of, it's just a matter of scale.  Below are 7 real-world examples of 3D printing that can be seen today.
Your Source for 3D Printers: NeoMetrix Technologies, Inc.
1. Prosthetic Limbs & Body Parts
NeoMetrix 3D Prints Custom Prosthetics for Marathon Runner.
3D printing has had a significant impact across the medical industry, from producing custom prosthetic legs for a marathon runner, to creating a model of the human heart to aide surgeons to making a new tail for an alligator that had its tail bitten off as a baby.
Recently, a team from Northwestern University Feinberg School of Medicine in Chicago successfully conducted an experiment in which a mouse with 3D printed ovaries actually successfully birthed healthy pups. This is an incredible breakthrough, as there is now substantial belief that this could potentially work with humans given further research and experimentation.
Here's some examples of 3D printing's benefits in the medical industry:
Open Bionics Introduces Affordable Prosthetic Arm
Medical Researchers Develop Revolutionary 3D Printed Cornea
Development of Quick Connect Prosthetic Joints
2. Homes and Buildings
Believe it or not, 3D printing has the ability to produce entire houses in buildings. This is a remarkable feat for the technology because it could potentially save lives when areas are enduring tough times from things such as natural disasters and war because emergency shelters can be constructed quickly and on-demand using 3D printing technology.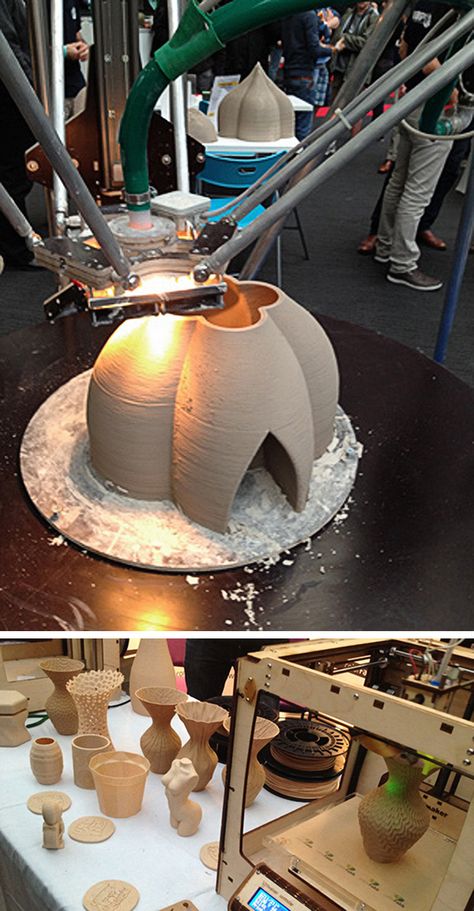 How fast can they be built? In Moscow, Russia, a team used 3D printing to create a 400 square foot house in less than a day, just to point out one instance of the production speed.
In addition to this, 3D printing is also enabling the development of new architectural designs and visions that before were never possible. The design innovations are seemingly limitless. In Holland, there will soon be a small neighborhood consisting solely of 3D printed homes.
3. Food
3D printing is even breaking design barriers in the culinary arts. Using a plastic 3D printer, users can actually print chocolate based off a digital design from 3D software. Companies have even 3D printed edible foods using ice cream, cookie dough, marzipan and hamburgers.
4. Firearms & Military
A very controversial topic has been the ability to 3D print fully functional firearms. Defense Distributed's "Liberator" has been subject of hot discussion as it is a working plastic gun, created using 3D printing technology.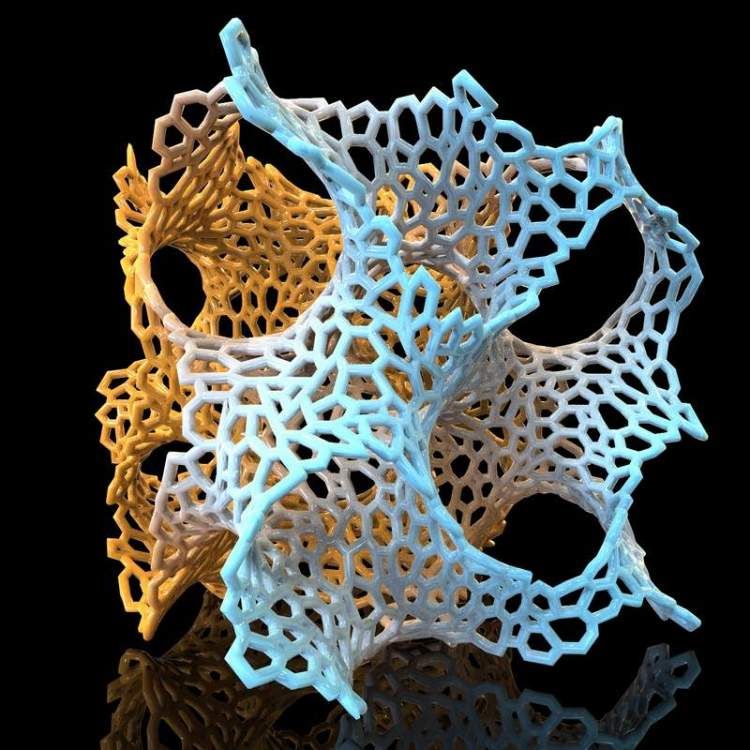 Many believe this to be an extremely dangerous ability as there is the potential for any person with a 3D printer and the design blueprints can produce their own guns.
3D printed flip-top valve on the T-45 Goshawk breathing mask. Photo by Emanuel Cavallaro via NAVAIR.
In a more positive light, branches of the U.S. Military have benefited greatly from this ability. Already we have seen many instances of how 3D printing can aide soldiers in the battlefield and potentially save lives:
U.S. Marine Corps Turns to 3D Printing
U.S. Army Explores 3D Printing Stealthy Squid Drones
U.S. Navy Will Depend On 1,000 3D Printed Parts by the End of 2018
Marine Corps Seeks to 3D Print Drones, Save Thousands
3D Printed F-35 Part Saves U.S. Marines $70,000
Department of Defense Unveils 3D Printed Drones Deployable from Fighter Jets
EDA to Assess Usage of 3D Printing in Military Operations
NeoMetrix Firearm Case Studies:
3D Scanning and Reverse Engineering a Handgun Grip
3D Scanning & Reverse Engineering a Pistol Grip
Development of a Magazine-fed Shotgun
Reverse Engineering a Gun Component
5.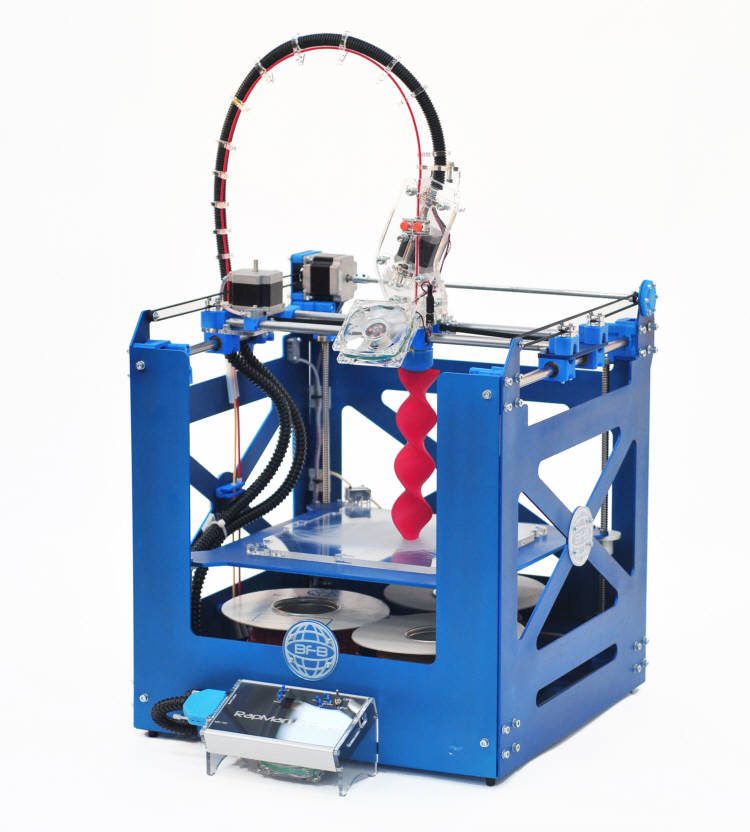 Manufacturing
3D printing has become an extremely disruptive force in the manufacturing world, and many refer to it as the manufacturing solution of the future. The automotive and aeronautical industries, to name a couple, have experienced the benefits of 3D printing technologies first hand, and are beginning to integrate it into their production processes. The ability to 3D print both replacement parts and functional, new parts saves them significant, time and money.
Choose 3D Laser Scanners for Manufacturing Quality Control
Disruptive 3D Printing Forces Companies to Reconsider Manufacturing
3D Printing Yields Huge Savings in Tooling Costs for GM
3D Printing Growth Surpasses Traditional Manufacturing
3D Printing: Moving from Prototyping to Production
3D Printing: The Benefits of a Growing Technology
6. Musical Instruments
Additive manufacturing technologies even have impact in music.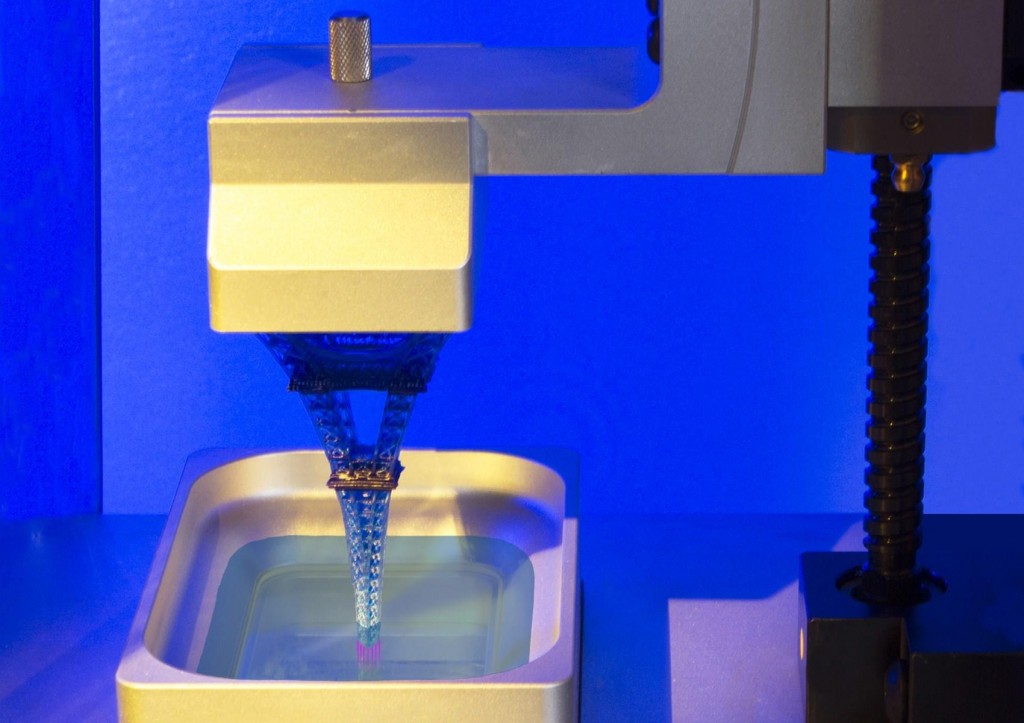 Already, we have seen working violins, flutes, banjos and more produced using 3D printing. At Sweden's Lund University, the first ever live concert featuring all 3D printed instruments has taken place, and the show was a smashing success. In addition to complete instruments, 3D printing can also be used to create accessories such as custom mouthpieces.
7. Anything You Can Imagine
Perhaps the most intriguing thing about 3D printing is that users can basically create anything that they can design in 3D software. Some examples of how NeoMetrix has enabled out customers to bring their designs to reality are:
3D Modeling and Printing Game Characters for Superhero 2044
Reverse Engineering & 3D Printing Commemorative SunRail Bridge
Reverse Engineering & 3D Printing "Spirit of America" Awards for Inspired Bronze
3D Scanning, Reverse Engineering & 3D Printing American Flag Pins
17 Key 3D Printing Applications & Examples to Know 2022
A business student walks into a 3D printing lab.
It sounds like the setup to a joke. But as the director of MakerLab, a 3D printing lab in the Gies Business School at the University of Illinois at Urbana-Champaign, Dr. Vishal Sachdev actually sees that happen all the time. 
"The first question that people have is, 'What do I do with [the printers]?'" he told Built In. "Most people are not really used to making things. They're used to buying things."
Back in 2012, Sachdev had heard of 3D printing, but hadn't actually done much of it himself. He was a business professor, and 3D printing typically was considered the province of engineers. Ultimately, it's a manufacturing technique, not a business proposition. Right?
3D Printing Applications and Examples
Aeronautics and space travel
Construction
Fashion
Food
Healthcare
Not according to Sachdev's colleague, Dr. Aric Rindfleisch. He convinced Sachdev that 3D printing also had major business implications. It could shift entire business models, transform supply chains and alter consumer behavior.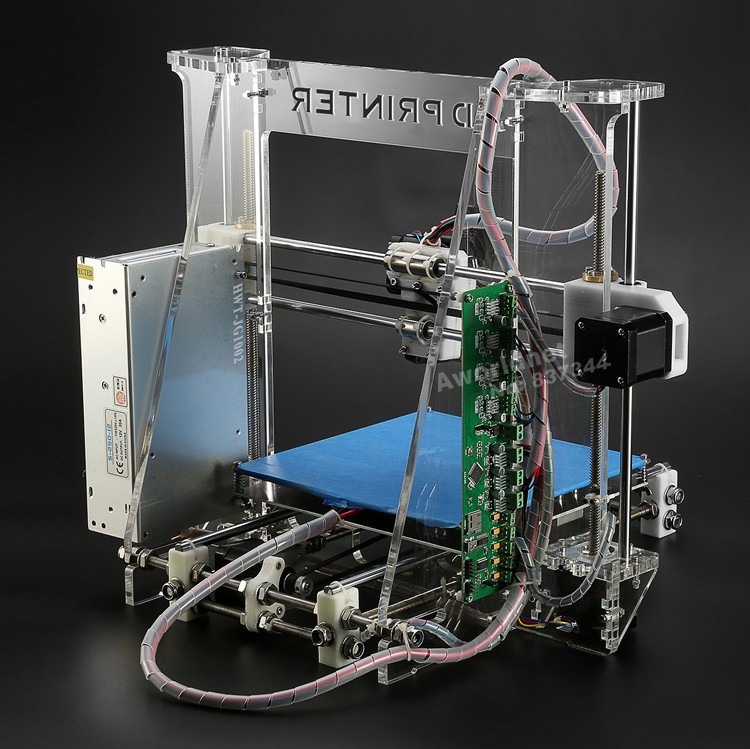 If people could print physical objects from their desktops, maybe they would start relating to them differently.
Sachdev was intrigued. In 2013, he and Rindfleisch opened MakerLab, the first 3D printing lab based in a business school.
Though 3D printing presents some scalability issues — it's not as fast as comparable methods, especially for large batches — it has impacted a variety of fields. We rounded up a few of the ways it's being used in industries from fashion to food. 
Image: Shuttershock
3D Printing in Aeronautics and Space Travel
Usually, mass-producing a complex machine means manufacturing a million different parts. 3D-printing changes that. As early 3D-printing innovator Avi Reichenstal said in his Ted Talk, "The printer doesn't care whether it makes the most rudimentary or most complex shape." In other words, the technology makes intricate designs simple to produce.
This has been a boon to the aeronautics industry.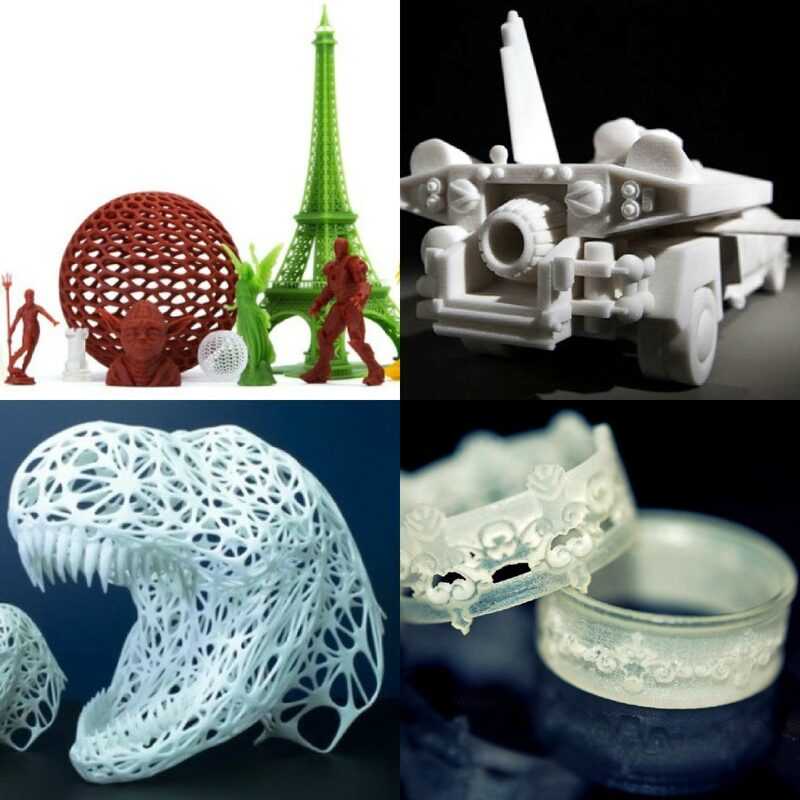 These days, the process of manufacturing jet and rocket engines often involves 3D printed parts.
Location: Atlanta, Georgia
GE Aviation's LEAP engine, used in Boeing and Airbus aircraft, requires 19 metal jet fuel nozzles. Once upon a time, each nozzle was assembled from 20 different pieces, each forged in its own way. 3D-printing streamlined the process — now, nozzles can be printed all in one piece, and require no assembly. 
As of 2021, GE has printed more than 100,000 nozzles in the new way, and is at work to integrate 3D printing further into GE's manufacturing processes.
Location: Longbeach, California  
With the goal of eventually housing humans on Mars, Relativity Space is an aerospace company creating rockets and satellite launch services, and believes 3D printing is the future of manufacturing. Relativity Space's rockets use extensive 3D printing technology, allowing vessels to be created within 60 days and even have reusable engines.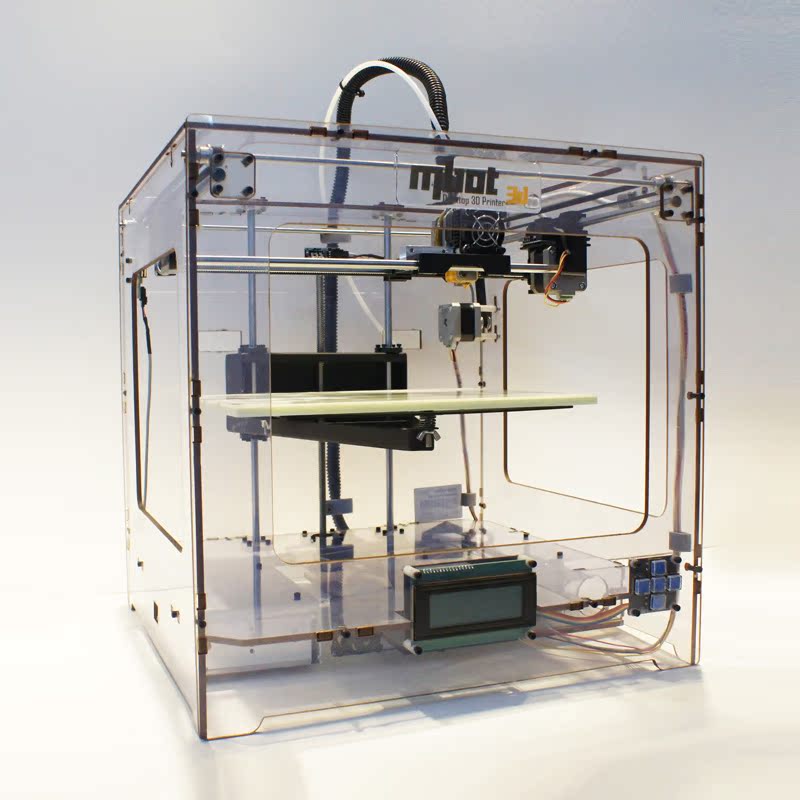 Terran 1, the world's first entirely 3D-printed rocket, is designed for astral deployment and resupply endeavors. Terran R, the world's first reusable 3D-printed rocket, will be able to launch over 20,000 kilograms worth of payload into Earth's orbit. Terran 1's first demo launch is scheduled for summer 2022, while Terran R's is scheduled for 2024.
Location: Washington, D.C.
The unmanned Orion capsule, which NASA developed for its Artmes I moon mission, was created with a newly lightweight engine thanks to 100 3D-printed parts. Each will be printed from a special plastic filament, engineered with space travel in mind. The ultra-durable material is cheaper and lighter than metal, which makes the capsule more aerodynamic. 
The plastic is also less vulnerable to static. "In space… materials will build up a charge," Scott Sevcik, Vice President of Stratasys Manufacturing Solutions, told Reuters. "If that was to shock the electronics on a spacecraft, there could be significant damage.
"
Get Alerted for Jobs from NASA
Location: Hawthorne, California
SpaceX's guiding vision — making commercial space travel as accessible as an Earthbound flight — would make no sense without 3D printing. SpaceX has long experimented with the manufacturing technique, which could radically reduce the cost of rocket engines. First, the company made Falcon 9, a transport rocket whose engine has a 3D-printed valve. Then came the Dragon passenger spacecraft, whose SuperDraco engines are completely 3D printed. As of 2022, Falcon 9 has completed over 150 launches, and Dragon completed over 30 with successful deliveries to the ISS.
Image: Shutterstock
3D Printing in Construction
A hundred years from now, the phrase "printing a house" might have replaced "building a house" in common parlance. Already, a handful of companies have developed the technology and materials to 3D-print custom cement housing in as little as 24 hours.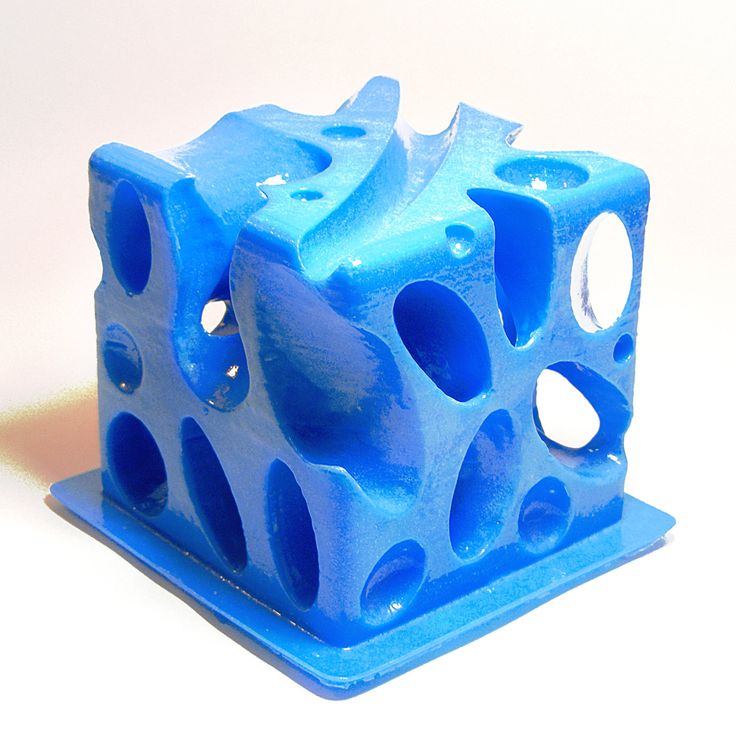 It's cheap, too — sometimes as little as $10,000. 
That's just one of the ways 3D printing has shaken the foundations of the construction industry. Some institutions are experimenting with adobe printing, or using 3D-printed models to illustrate new architectural visions.
Location: Austin, Texas
ICON is a construction company changing the game of architectural manufacturing with its robotic 3D printing technology. Using its Vulcan construction system, ICON has developed 3D-printed structures ranging from homes and full-sized neighborhoods to U.S. military training barracks. In its most ambitious project, the company is collaborating with NASA to create 3D-printed livable habitats in preparation for expeditions to Mars.
Get Alerted for Jobs from ICON
Location: Elkridge, Maryland 
Part of the PERI Group, Peri 3D Construction uses autonomous robots to create 3D-printed houses, notably the first-ever printed home to appear in Germany.
The company's structures are created using concrete layering techniques from its COBOD BOD2 printer. Each printer's dimensions can be customized to the specifics of a project and do not need to be repeatedly recalibrated, saving significant time during construction. In 2022, Peri 3D Construction collaborated with Habitat for Humanity to complete construction of a single-family home in Arizona, which has now been moved into.
Get Alerted for Jobs from PERI
Location: Ogden, Utah
It can be hard to visualize a construction project based solely on a blueprint or a computer simulation. WhiteClouds offers an alternative: the ultra-precise, 3D-printed miniature. The company's models — made from a choice of resin, plastic and sandstone-esque material — help architects and their collaborators to communicate their visions. Once a building has been erected, the models also function as compelling displays, drawing the eye much the way a dollhouse would.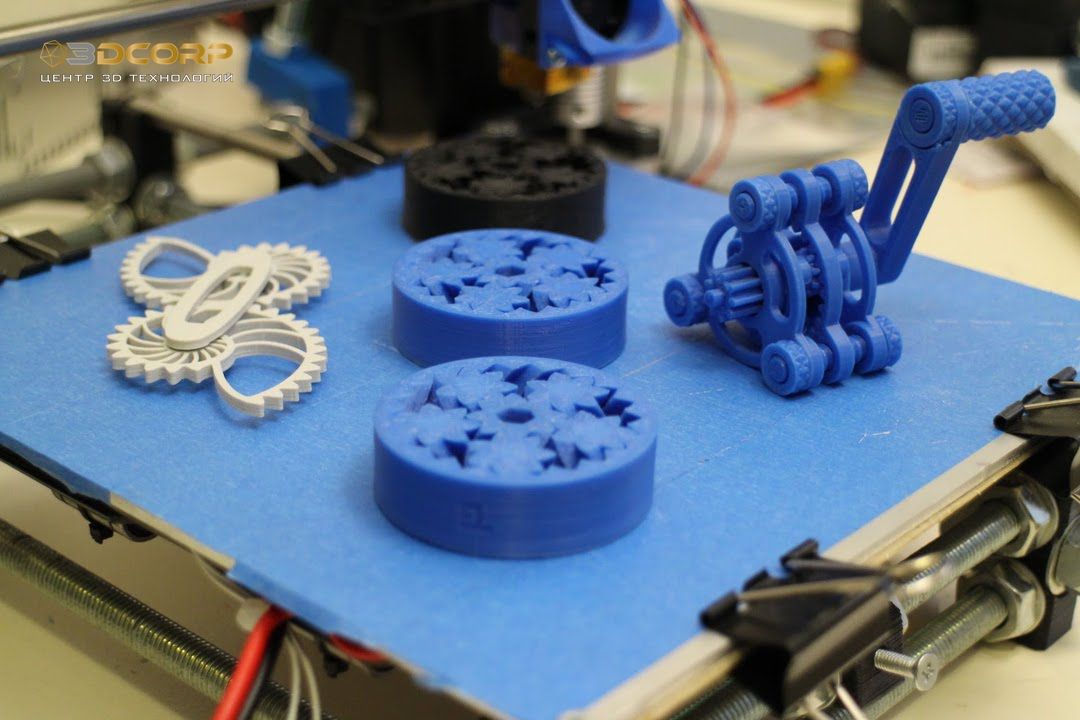 Get Alerted for Jobs from WhiteClouds
Image: Shutterstock
3D Printing in Fashion
Though 3D printers are versatile, they're not omnipotent. They excel at printing plastic-like materials, but printing anything that drapes or feels good to touch remains prohibitively expensive. That makes cloth a no-go, for now.
Still, cloth is far from the only thing we wear. Plasticky accessories, from sunglasses to footwear, blend right into a modern wardrobe. Some of these are 3D printed — though not Jelly sandals, surprisingly enough. (They're plastic, but made with injection molding.)
Location: Tel Aviv-Yafo, Israel 
Being the first fashion designer to create a clothing collection using desktop 3D printers, Danit Peleg grew into a company under the same name which sells customized 3D-printed garments. Since 2020, the company has also offered downloadable files for customers to print garments of their choice at any available 3D printer.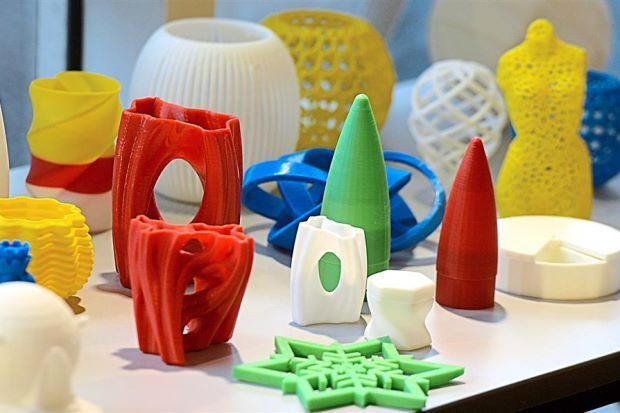 In collaboration with Nouns, Danit Peleg's "3D-printed-later" collection was showcased at the 2022 Metaverse Fashion Week.
Get Alerted for Jobs from Danit Peleg
3D printing technology comparison and applications. | Video: Formlabs
Location: Fredensborg, Denmark
Monoqool 3D-prints glasses with a simple, minimalist aesthetic. The designs are so streamlined, they don't even require screws — the hooked metal arms simply latch into the glasses' lightweight rims, which are printed from polyamide powder. But the simplicity of the final look belies the work that happens behind the scenes. Technicians customize each Monoqool design to the client's face shape, style and fit preferences.
Get Alerted for Jobs from Monoqool
In 2019, New Balance first turned to 3D printing company Formlabs for an ambitious, slightly nutty project: the reinvention of foam.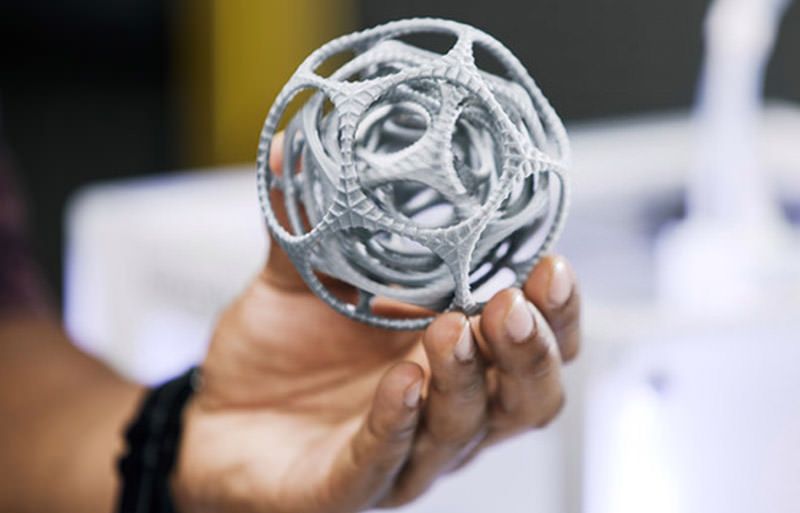 Specifically, the company wanted to reimagine the foam it used for sneaker midsoles, the layer of the shoe that absorbs the shock of impact. New Balance sought a springier, more durable material. 
Formlabs delivered an entirely new substance: Rebound Resin, a liquid that can be printed in intricate lattice work and hardened under a UV light. New Balance used this substance, as opposed to foam, in its TripleCell sneakers, which offer different levels of support across the foot. "It feels more like a resilient trampoline than foam." Katherine Petrecca, general manager of New Balance's Innovation Design Studio, told Wired.
As of 2022, New Balance has pushed this idea to also create fully 3D-printed shoes, such as the Tekela V3+ Magia FG soccer cleat set.
Get Alerted for Jobs from New Balance
Image: Shutterstock
3D Printing in Food
Most 3D printers won't print just anything — the inner workings were designed to print a particular material, like plastic or metal.
Or molten chocolate. Yes, some 3D printers can print food — though typically only if it has a paste-like texture. In fact, an ultra-exclusive pop-up restaurant, Food Ink, serves only 3D-printed dishes: Think desserts arranged in perfect spirals and lobster-shaped seafood dishes. 
3D printed food isn't just for elite dining experiences, either. The technology can shape home cooking too, adding new designs and possibilities into the mix.
Location: Parma, Emilia-Romagna, Italy
In the pasta world, shape is everything. It affects a dish's mouthfeel, the way it absorbs sauce and its look on a plate. That's why Barilla hosts an annual contest for the best 3D pasta design. One past winner: Lune, a spherical, crater-pocked design inspired by the moon.
It takes Barilla's fridge-sized 3D printer between two and three minutes to print nine pieces of pasta from semolina dough, which means the printing process doesn't run much faster than human artisans.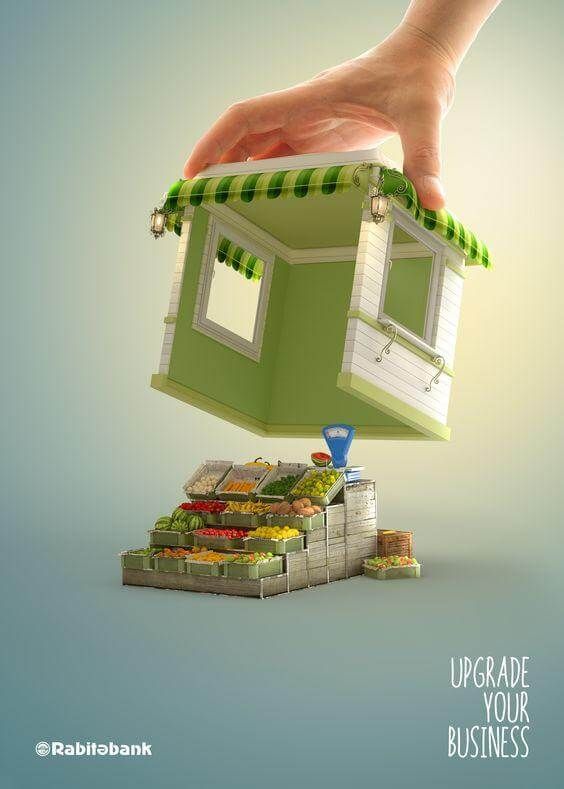 Still, Barilla is deeply invested in its possibilities. In fact, they created a spinoff company, BluRhapsody, that specializes in custom 3D-printed pasta for sale.
Get Alerted for Jobs from Barilla
Location: Hershey, Pennsylvania
In 2014, Hershey unveiled a 3D printer for chocolate: the CocoJet, created in collaboration with 3D Systems. If it sounds pretty easy to turn a plastic printer into a chocolate printer, think again. The CocoJet required painstaking customization.
"Chocolate has much different melting and cooling properties than something like plastic," Jeff Mundt, Hershey's Marketing Manager of Tech, told TechCrunch. 
Since it currently takes about 90 minutes to print a full-size Hershey Chocolate Kiss, Hershey's restricted the printer to 2D use during its displays at Hershey's Chocolate World in Pennsylvania for the time being.
Get Alerted for Jobs from The Hershey Company
Location: Baltimore, Maryland
Not a meat eater but still craving a steak? Seeking to commercialize "Meat 2.
0", Mooji Meats is working to manufacture 3D-printed plant-based meats, ranging from chicken to fish. The company is to specialize in creating plant-based whole cuts of meat in both an affordable and environmentally-sustainable manner. Mooji Meats hopes to develop its first prototype of 3D-printed meat within 2022.
Get Alerted for Jobs from Mooji Meats
Location: Barcelona, Catalonia, Spain
Natural Machines doesn't make a desktop 3D printer so much as a countertop one. The Foodini, its toaster-oven-sized food printer, allows for custom portion sizes, designs and plating. Home chefs simply program its touch-screen interface, preloaded with suggested shapes, and slot fresh ingredients into the printer's five capsules. It then produces edible creations like guacamole, geometric cookies — even a butter sculpture in the shape of a human head. 
Get Alerted for Jobs from Natural Machines
Image: Shuttershock
3D Printing in Healthcare
3D printers don't have a great bedside manner — they look more like futuristic bread boxes than nurses.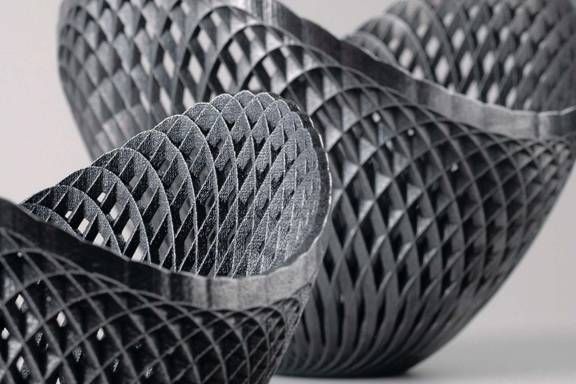 Still, they can indirectly care for sick and disabled people, printing out artifacts ranging from assistive devices to near-functional human hearts.
Location: Chicago, Illinois
Getting an organ transplant is a terrifying ordeal, often involving a long waitlist and an uncertain future. However, BioLife4D aims to change that by 3D-printing functional human hearts, a process called "bioprinting."
In 2019, using a gelatin-like ink made from human stem cells, the team successfully printed a functional miniature heart. The ultimate aim is to scale-up, creating a "commercially viable and sustainable" solution for patients. In the meantime of continued research, the team has filed for an Initial Public Offering with the U.S. Securities and Exchange Commission as of 2022.
Get Alerted for Jobs from BIOLIFE4D
Location: Burlington, Massachusetts 
Securing $50 million in Series C funding in 2021, LightForce creates fully customizable orthodontic bracket systems and placement trays, all from 3D printing.
Each set of brackets is made of ceramic polycrystalline aluminum material, and uses a patient's teeth scans to be printed specifically to their size and anatomy. LightForce has worked with a handful of orthodontic practices across the United States to streamline treatment and offer further braces options for patients.
Get Alerted for Jobs from LightForce
Location: Leuven, Belgium
Based in the EU, Materialise runs a 3D printing factory with eight printer models capable of working with more than 30 materials — which means it can print almost everything. Some of its most noteworthy creations are custom shoulder and hip implants. The process works like this: Staff engineers review a patient's CT scans, and craft a design for a titanium implant tailored to that patient's physiology. To date, Materialise implants have helped patients recover from ailments including arthritis and gunshot wounds.
Get Alerted for Jobs from Materialise
Examples of positive and negative applications of the 3D printer
Every year 3D printing becomes more and more popular.
The 3D printer, as a tool for turning a digital model into a physical object, is gaining popularity, outperforming other production methods in many ways due to its affordability.
But do not forget that a 3D printer is just a tool. A lot depends on how this tool will be used.
Available 3D printing technologies
All 3D technologies can be conditionally divided into 4 types.
Layer by layer welding with molten material.
The principle of operation is similar to the familiar glue gun. The print media is melted to a semi-liquid state in the print head and applied with a nozzle to the print surface where it solidifies. This is how the finished 3D model "grows" layer by layer on the printing table. Not only thermoplastics can be used as consumables, but, for example, chocolate, icing, concrete, etc.
This is the most common type of printer. Inexpensive FDM printers are often used as home assistants. This is facilitated by an inexpensive price and a variety of consumables.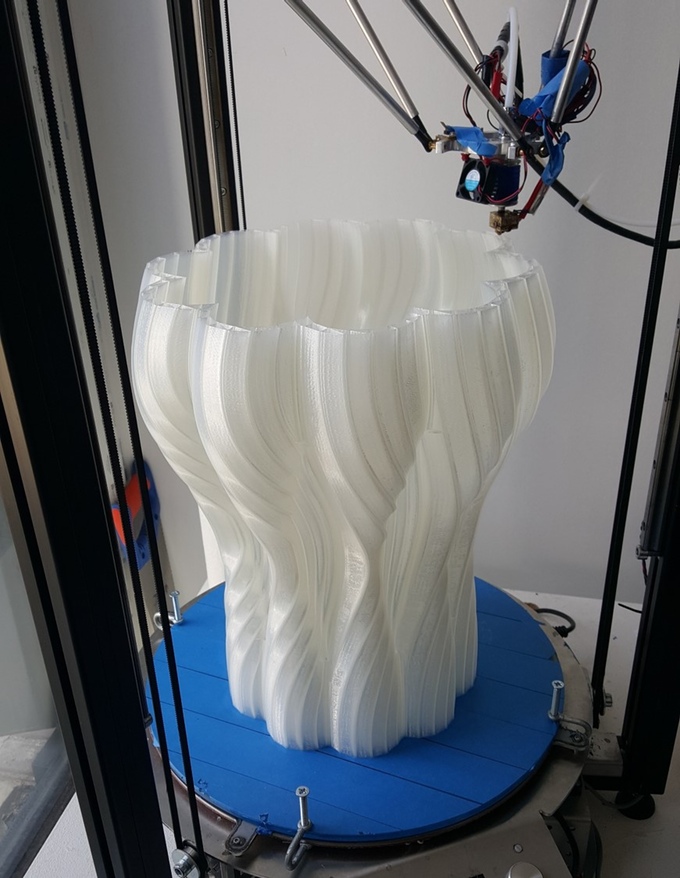 Selective curing of resin (photopolymer printers).
The material used is a photopolymer resin that hardens under the influence of UV radiation. As a source of UV radiation, a thin laser beam, a DLP projector or an LCD screen with a UV matrix, or any other design can be used. For example, some industrial 3D printers apply a photopolymer using thin nozzles and immediately illuminate it with a UV lamp.
Previously, these printers were quite expensive. Today, with advances in technology, photopolymer 3D printing has become affordable and photoresin printers have become popular as home hobby printers.
Selective bonding of powdered material.
On the print head of the printer there are several nozzles through which a binder is supplied, which is selectively applied to the powdered material. Various materials can be used as a material: for example, gypsum or metal powders. But gypsum is most often used.
Since dye can be added to the "glue" during printing, such printers are usually used for the production of color demonstration models or souvenirs.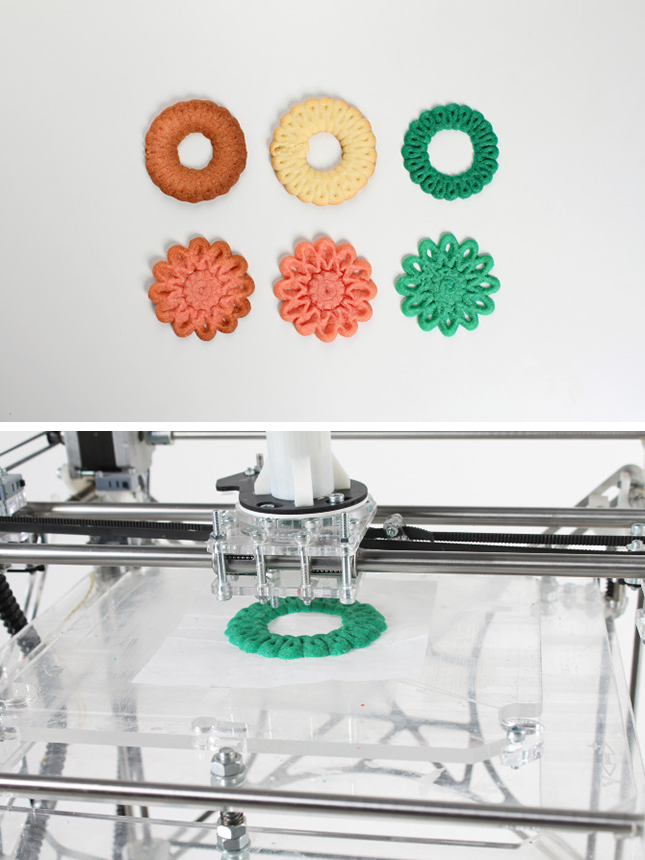 Laser sintering of powdered materials.
The youngest technology, but with great potential for use in large-scale industries. With the help of a laser or a heated print head, selective sintering of the metal powder occurs in an environment filled with an inert gas.
These are already serious industrial printers that are used for the production of functional metal assemblies and parts. Currently, such 3D printers are actively used in the aerospace industry.
Unethical use
3D piracy
Where there is duplication of objects, there are always disputes about copyright and piracy.
The production of any product is a long and painstaking work, and often more than one person. Before you get a finished decorative product, for example, a figurine, you need to think through everything to the smallest detail. Usually, before modeling, the artist draws a lot of sketches, the details of clothing and accessories are thought out.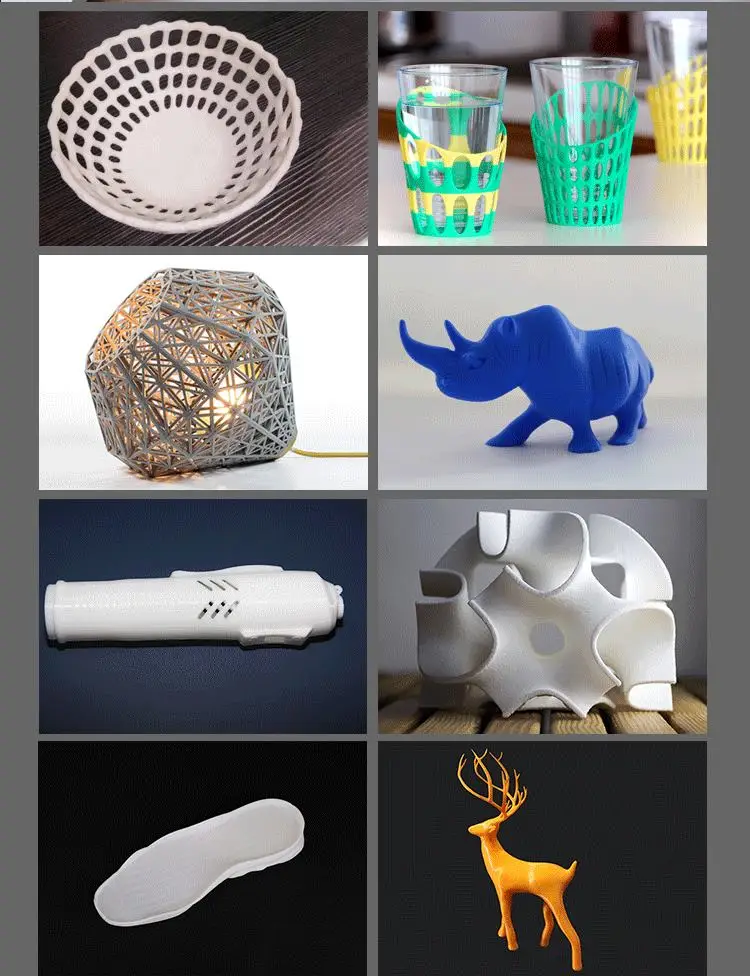 Only after that the 3D modeler gets to work and begins painstakingly recreating the 3D model.
Functional models are often redesigned by engineers after the prototype has been made. There can be a very long way between the initial idea and a stable working mechanism. And it's very disappointing when such work is simply copied and posted in the public domain.
LEGO
It was one of the first mass manifestations of "3D piracy". At that time, 3D printing was only gaining popularity, and many users, having printed a dozen figurines, were looking for a useful application for a 3D printer. Given the low plastic consumption, the printed LEGO blocks were very inexpensive.
3D printed LEGO bricks
Despite the far from ideal surface, many were satisfied with such a copy. Some have argued that the accuracy of a home FDM printer is not enough for the bricks to fit well with the original LEGO, but for most users everything fit perfectly.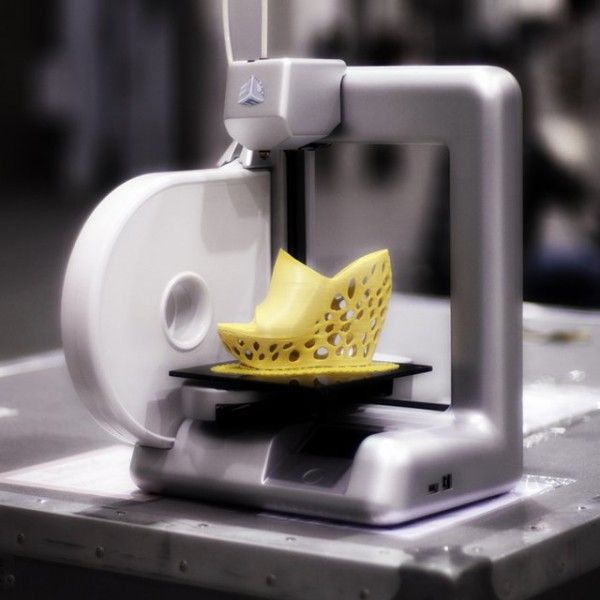 At the moment, LEGO is actively removing models that copy the original sizes of the famous bricks and men from the network. On popular sites, only custom elements of LEGO-men and LECO are left that are not the original size.

Custom heads for LEGO men
Games Workshop
Games Workshop, which produce the most expensive table soldiers in the world, sued Thomas Valenti (USA) back in 2012. Thomas has modeled, printed and made publicly available several miniatures based on the Warhammer universe. The court sided with Games Workshop and the models had to be removed.
3D Printed Chaplain

Chaplain 3D model from Warhammer 40k
Games Workshop went one step further by banning fans from creating art and other work based on the original settings and characters. As a boycott, users of the Warhammer 40,000 section on Reddit are proposing to abandon the company's products as much as possible - print game figures on 3D printers, use paints from other companies, or switch to other universes.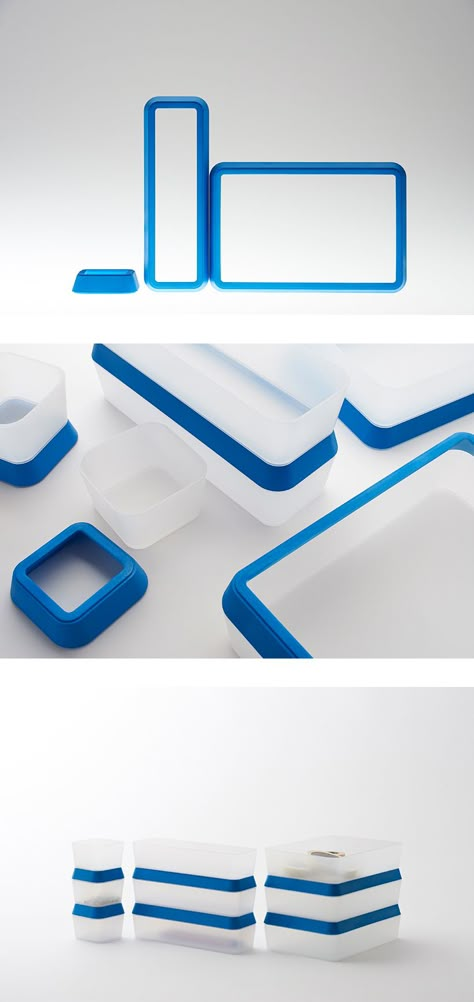 Hollywood
The production of modern films is not a cheap pleasure, and film companies try to recoup their costs not only by showing them in cinemas, but, for example, by producing souvenirs.
DreamWorks has an entire consumer goods division that helps recoup the cost of a movie if it fails at the box office. Film companies recognize that fan-made productions often surpass the official "souvenir" in accuracy and detail.
DC Universe Batman fan model
Many film companies are closely following the development of 3D printed merchandise, but do not yet know how to respond. For example, Paramount Pictures, Marvel Studios and Warner Bros. They themselves began to upload models for 3D printing to the network, before the release of new films.
Weapon Seal
Seal of weapons
24-year-old law student Cody Wilson was the first to make a gun on a 3D printer. Cody designed and 3D printed a combat pistol on his own.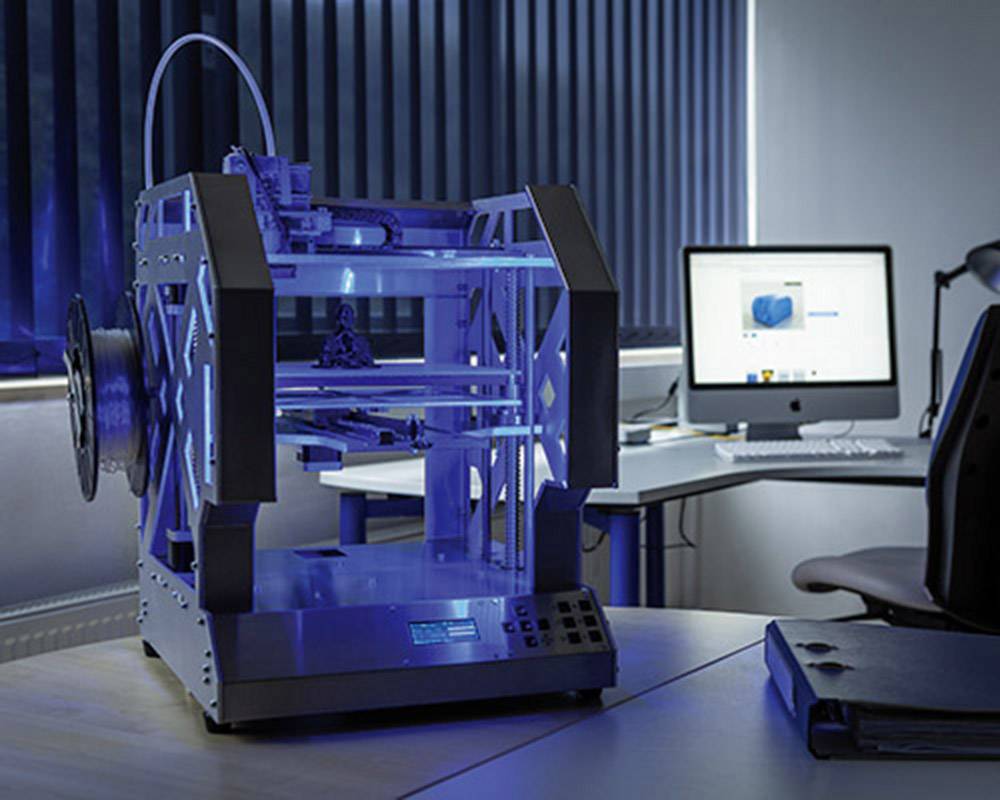 After 8 years, the idea of ​​making firearms using 3D printing has not only not died out, but flared up with a bright fire.
It started in Texas in 2012. It was there that the company Defense Distributed was registered, the ideology of which was the development of models of firearms that anyone could make on a home 3D printer.
Guns
Liberator
The first "swallow" was the Liberator - a compact plastic pistol printed on a 3D printer from ABS plastic. The only thing that could not be made on a 3D printer was the striker, which was successfully replaced by an ordinary nail. The first printed pistol was made on a Stratasys Dimension SST 3D printer.
Liberator - the name is borrowed from a cheap pistol that was developed in 1942 in the USA.
The Liberator fired a fairly weak .380 ACP round and could only last a dozen rounds at most.
Failed Liberator

Zig Zag
In the spring of 2014, a video appeared on the Internet with a man shooting from a plastic revolver with a huge drum.
The video greatly stirred up all of Japan.
Zig Zag
Unknown was Yoshitomo Imura (Yoshitomo Imura) - 28-year-old employee of the Shonan Institute of Technology. Despite Imuru's claim that he fired blanks on the tape, he was arrested and sentenced to 2 years in prison.
The Zig Zag design was a reimagining of revolvers popular in the 19th century, which used a rotating .38 caliber barrel block mounted on a pistol grip.
Washbear
In 2015, mechanical engineering student James Patrick posted a video online showing a 3D printed PM522 Washbear in operation.
PM522 Washbear

The PM522 visually resembled a children's pistol from a science fiction movie, but at the same time the pistol had a strong and rigid frame. Washbear is also safer than its predecessors. At rest, the firing mechanism was not in line with the primer, so the PM522 was protected from accidental firing, for example, when dropped.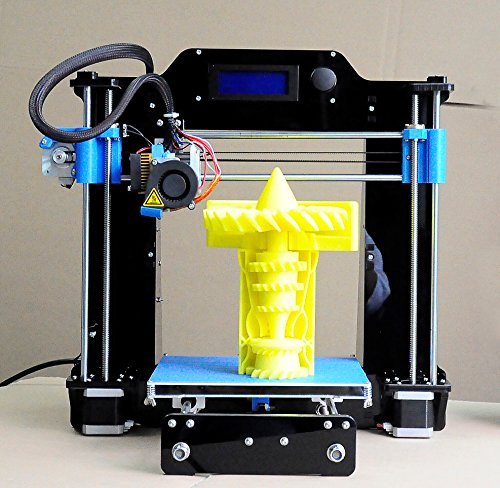 The only metal part was the nail that replaced the striker.
Rifle
Grizzly
Canadian with the nickname CanadianGunNut, ThreeD Ukulele or simply Matthew, inspired by the Liberator project, designed and posted his project - Grizzly. Grizzly is an ABS+ plastic rifle. It took the Canadian 3 days to design the rifle and another 27 hours to manufacture it using a Stratasys Dimension 1200es industrial 3D printer.
Grizzly 9 Rifle0063
The first version of the Grizzly had a smooth and straight .22 barrel. But this turned out to be not a very good decision, and the barrel cracked after the first shot. Subsequently, Matthew replaced the barrel with a tapered barrel with rifling inside.
Plastic "cutting" could not affect the ballistics of the bullet in any way, but added strength to the barrel.
Shotgun
Liberator 12k
The Liberator 12k is a 12-round shotgun made by a well-known, in narrow circles, enthusiast in the world of 3D printing - Jeff Rodriguez.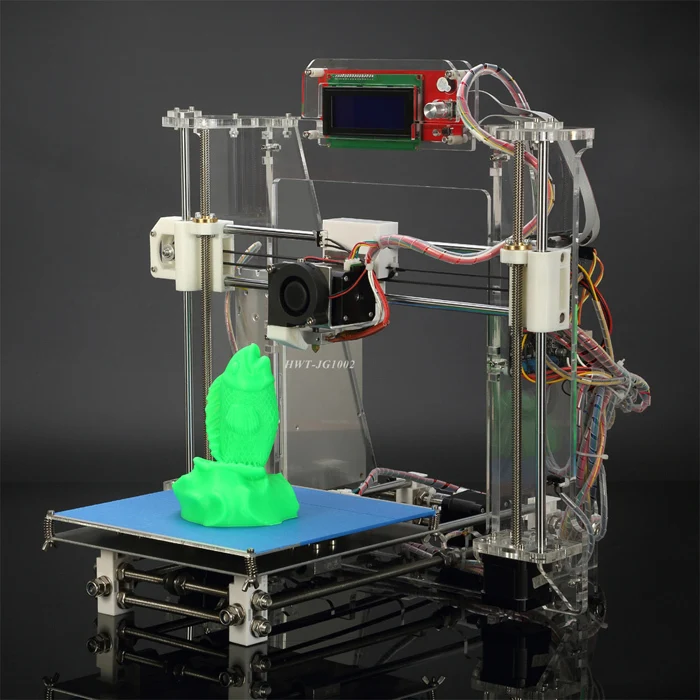 Liberator 12k
Rodriguez managed to create a simple and at the same time reliable design, "mixing" a pistol and a pump-action shotgun in the design of the Liberator 12k. A huge plus for manufacturing and reliability was the absence of small parts in the shotgun mechanism.
Since the plastic was not strong enough, Rodriguez reinforced the design of the Liberator 12k with metal pins and added metal tubes inside the barrel and drum. The metal parts were purchased from a regular hardware store, so anyone could easily make a Liberator 12k with their home 3D printer.
Semi-automatic weapons
Shuty-MP1
The first sign was the Shuty-MP1, a semi-automatic pistol made by an amateur gunsmith with the nickname Derwood, in April 2017.
Shuty-MP1

Shuty AP-9
The Shuty AP-9 still uses a pistol barrel, but the trigger and return spring are taken from the civilian version of the M16.
This improved the reliability of the rifle.
Ethical use
Despite the negative examples of application, 3D printing is actively used in many areas, helping to save time and create products that cannot be produced by other methods.
Medicine
Implants
Metal-printing 3D printers are actively used in medicine for the manufacture of titanium implants. For example, a patient needs to have a hip joint implant made. According to the results of CT, the necessary area of ​​bone tissue replacement is agreed with the doctors and a prosthesis model is created that is ideal for this patient. After all approvals, the finished model is sent for printing.
3D model of implant

The main areas of 3D printing of implants in medicine are maxillofacial surgery, traumatology, orthopedics, oncology and veterinary medicine. A big advantage over classical methods of manufacturing implants is the ability to create a cellular or porous structure.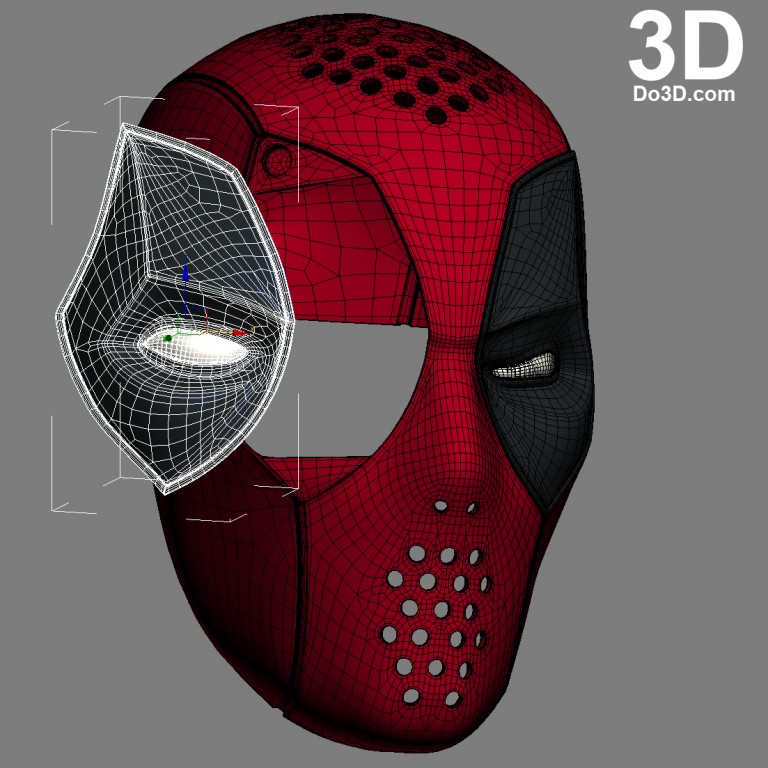 This allows for better integration of the prosthesis into the bone tissue.
Samples of printed implants and pins
Dentures
The manufacture of even a relatively simple traction prosthesis is a rather laborious and lengthy process. 3D printing has reduced costs and accelerated the production of prostheses. In addition, it became possible to customize the prosthesis.
Customized child prostheses

Some enthusiasts are modeling and posting models and detailed instructions for assembling traction prosthetic hands and fingers in the public domain so that any user can print and make a prosthesis at home.
Simple Traction Hand Model

Production
Building custom drones
Aerialtronics is a small Dutch company that specializes in building unique, customized drones. Aerialtronics manufactures and develops unique drones, the characteristics of which can vary depending on the needs of the customer.
Initially, a basic concept model was designed, which consists of a platform and a set of elements that can be changed at the request of the customer. Changes can affect almost any part of the drone. The customer can choose the number of motors and their power, payload, flight time, supported software and much more.
Aerialtronics base model

But any, even minor changes in the characteristics and design of the drone required the manufacture of new elements and design changes. Classical manufacturing methods turned out to be quite laborious and long. To save time and money, a Stratasys uPrint SE Plus 3D printer was purchased.
Drone Assembly

Thanks to 3D printing, it was possible not only to speed up production, but also to devote more time to improving individual components, because the finished model is ready the next morning. Rapid manufacturing allows you to print a part, test it, make the necessary changes to the 3D model and make a new sample.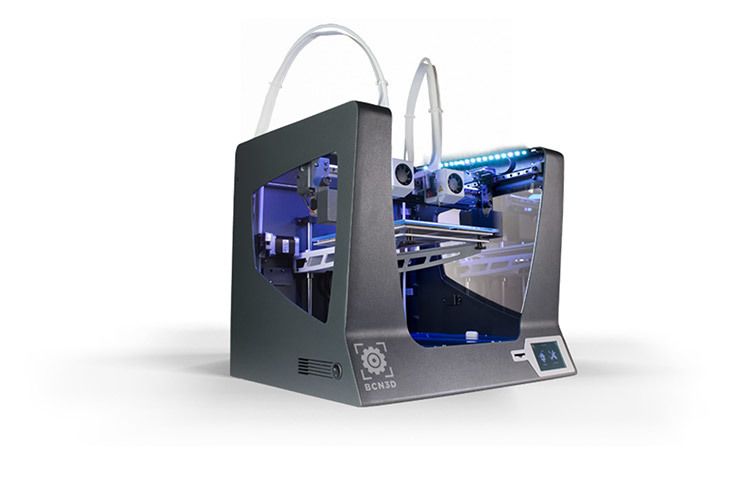 Aerialtronics engineers manage to manufacture and test 8-10 variants of a part in a few days in order to achieve maximum quality.
Prototyping
Gas turbine prototyping.
Prototyping by traditional methods is often time consuming and expensive. Because of this, the price of an error in calculations and 3D modeling can be very expensive.
For example, the production of turbine engine parts is usually based on careful preparatory calculations, but even this does not always prevent errors in the production of a test prototype. After all, even the most modern software methods cannot replace physical tests. But due to the high cost (over $20,000), it becomes impossible to produce multiple prototypes for testing.
Turbine Technologies (Wisconsin, USA) and its subsidiary Kutrieb Research have found a way out - 3D printing. Thanks to the 3D Systems ProJet 3D printer, it was possible to reduce the cost of prototyping by about 10 times to $2,000.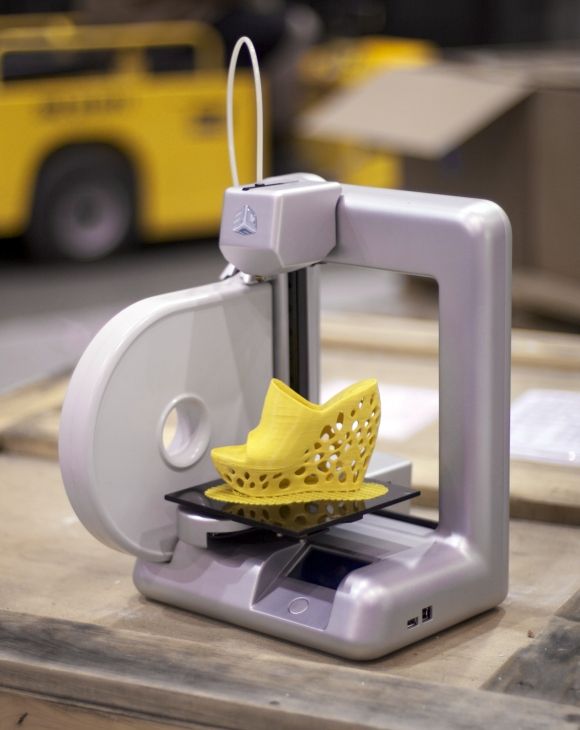 3D model and printed part of turbine
A turbine model is printed on a wax 3D printer, tested and then cast from metal. In addition to the cost, it was possible to significantly speed up production. After all, the production of traditional stencils with filling in molds took up to 5 weeks, and the 3D printed model is ready by the morning.
Totals
Despite the unethical side of 3D printing, there are still more positive use cases. 3D printers have become indispensable assistants in various industries - from home hobbies to serious industries. With the help of 3D printers, unique products are made that could not be obtained using other machines.
Popularization of 3D printers is a matter of time. But do not forget that 3D printing is just a tool, just like a drill or a hammer. It depends only on the user how it will be used.
10 most impressive examples of the use of 3D printing
Probably, in 100 years, textbooks will write that the 3D printer has become one of the most brilliant achievements of mankind, and, frankly, our descendants will not be much mistaken.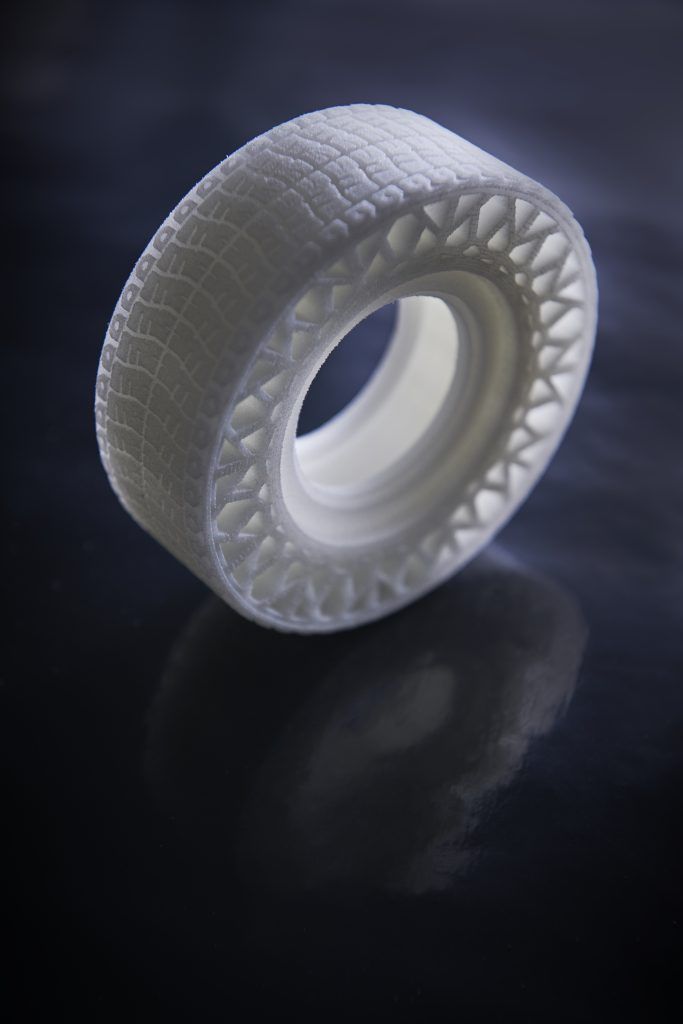 A device that out of the blue makes something out of nothing - isn't this what science fiction writers dreamed of? Of course, the current models of 3D printers are still limited in their capabilities today, but the technology is no more than 5 years old! Nevertheless, truly amazing and useful things are already being created with the help of 3D printing. Let's see what a person needs a 3D printer for today.
Food printing
The most obvious and, admittedly, convenient application of 3D printing technology is, of course, the mass production of food. Hunger times are a thing of the past: a helpful kitchen unit will print at least a juicy steak, at least a chocolate hare, in half an hour. A test model of a food printer was even sent to the ISS in 2015 - astronauts who tasted the "printed" pizza claim that it tastes no worse than a hand-made dish. There is, however, one "but" - printing food is still more expensive than producing it in a proven "grandfather" way.
A house from a printer
Printing houses on a printer is not such an absurd idea. At the same time, several construction corporations from all over the world are working on this technology. In the Netherlands, designers are building an entire skyscraper, assembling it from blocks of composite polymers printed on the spot. In the Celestial Empire, 3D printing technology is used to create both individual houses and entire "boxes" with apartments. A distinctive feature of printing houses is that a huge industrial printer produces them immediately with all communications. Water and sewer pipes, wiring boxes, windows and doorways are built right into the wall. The assembly time of such houses does not exceed several days.
Integrated electronics
Still in testing, this new technology allows you to charge a 3D printer with various materials and polymers, resulting in a working chip.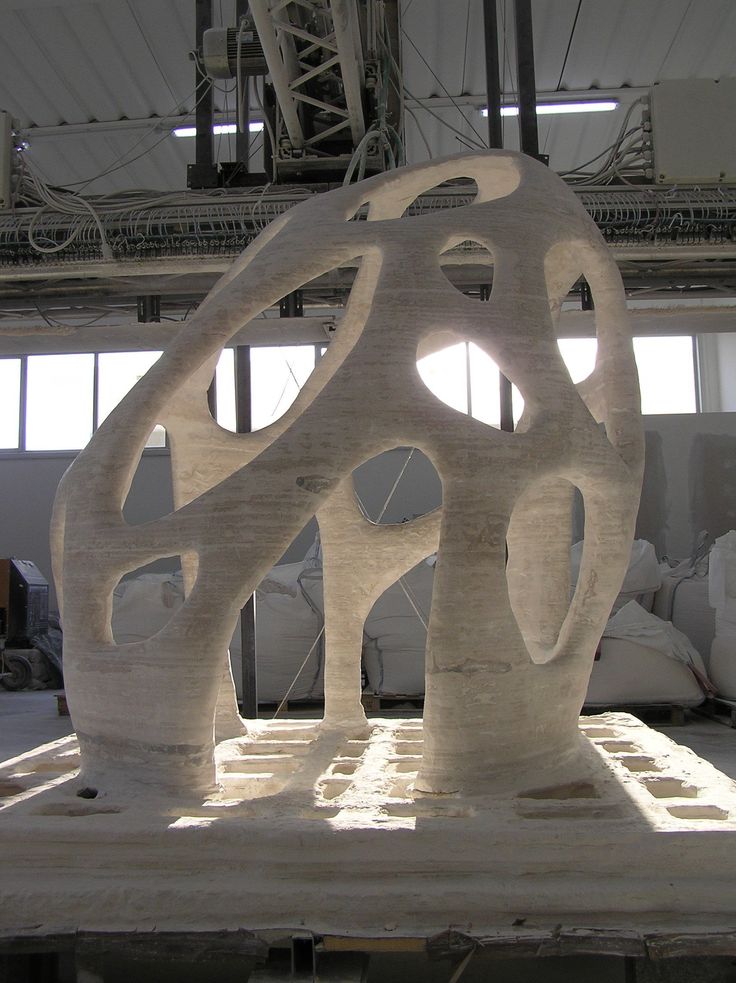 Research teams in Japan and the United States are already doing similar experiments with varying success. A 3D printer capable of producing ready-made and working electronic devices at once will completely revolutionize mass production. In the future, such systems can be bought at home and simply downloaded from the Internet circuits of devices of interest - from a TV to a vacuum cleaner.
Weapon Creation
The first working plastic Liberator pistol was 3D printed back in 2012 – the technology has been actively improved and refined ever since. While the "legislators" are discussing the legal aspects of applying the development, the engineers managed to print an assault rifle and a combat pistol on a printer already out of steel. The weapon comes out of print disassembled - the user just needs to assemble it and buy ammo. Is it a blessing or a curse is too complicated a topic that requires a separate article.
Bioprinting
A few years ago, scientists from the MIT biolab created a full-fledged living ear using a special bioprinter, which can be implanted in an injured person.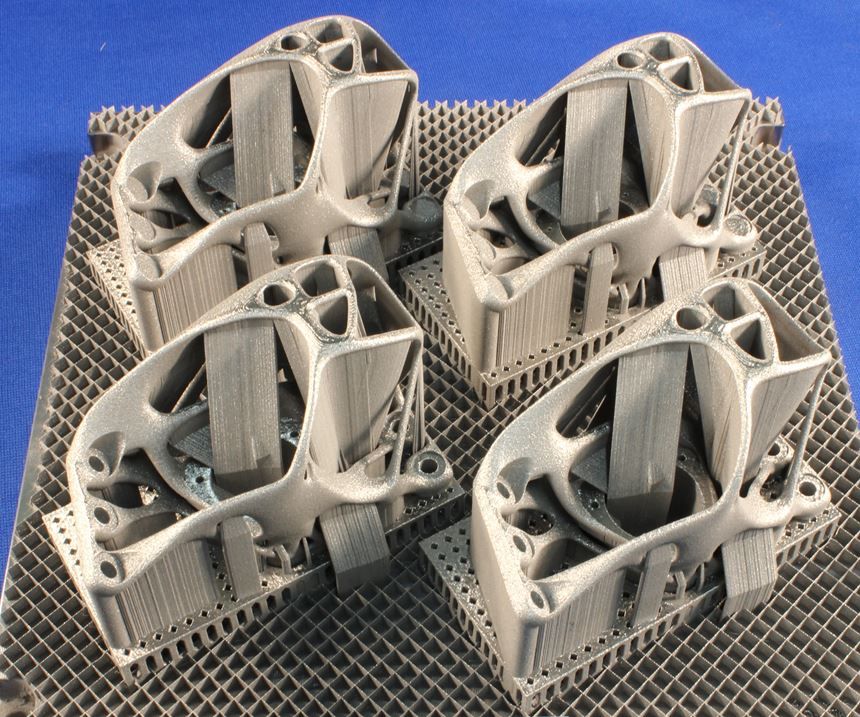 Today, 3D printing technologies make it possible to print bones, vessels and capillaries that are not rejected by the immune system. Medical scientists, meanwhile, are not going to stop working on the existing internal organs. In the future, by donating a drop of their blood, a person will be able, if necessary, to receive spare kidneys, a new liver, or even a heart. In this case, the organs will be grown from the tissues of the carrier itself, which means they will be perceived by the body as "native".
Cars from the printer
In the summer of 2015, the American company Divergent Microfactories introduced the world's first racing car, completely printed on a 3D printer from an ultra-dense polymer. The only parts of it that were not created on a printing device were the engine and wheels. According to the designers, the assembly and refinement of the car took them no more than an hour. Perhaps, in the future, anyone will be able to print new car cases for themselves, changing them according to their mood.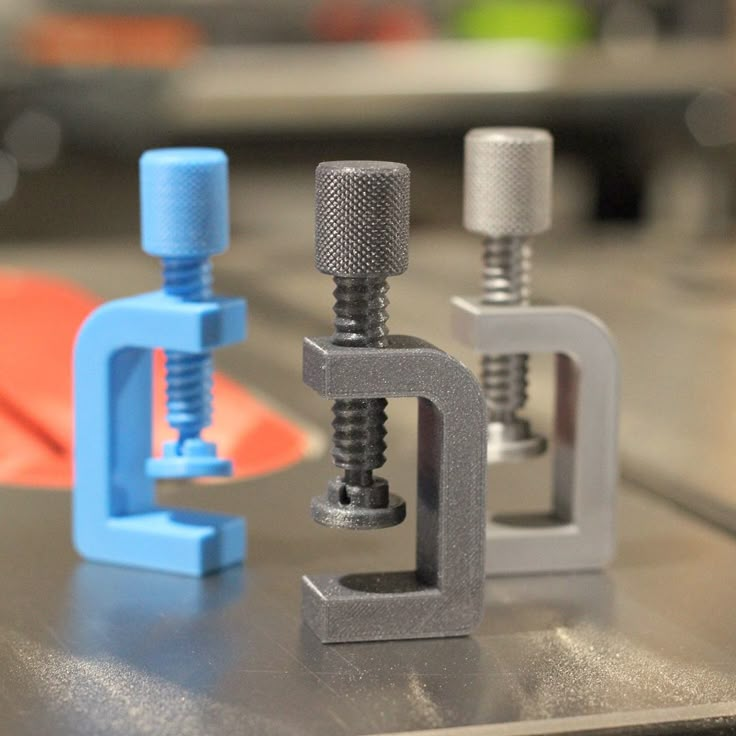 Printed clothes
An obvious, although not very developed direction of 3D printing of allows people who are completely ignorant of thread and needle to create their own wardrobe in a short time. So far, clothing printing is the lot of single designers and fashion designers, but in the future, this technology can come at least to model houses. Couturiers will finally get rid of threads and needles, creating new clothes on the tablet in just a couple of movements. Meanwhile, Japanese engineers are experimenting with making clothes for medical purposes - such shirts come out of the printer immediately with heartbeat, temperature and pressure sensors.
Gold printer
Oddly enough, 3D printers were almost the first in the jewelry business. Creating blanks, "printing" fitting stands, even making demonstration samples - all this becomes much easier with the use of 3D printing technologies.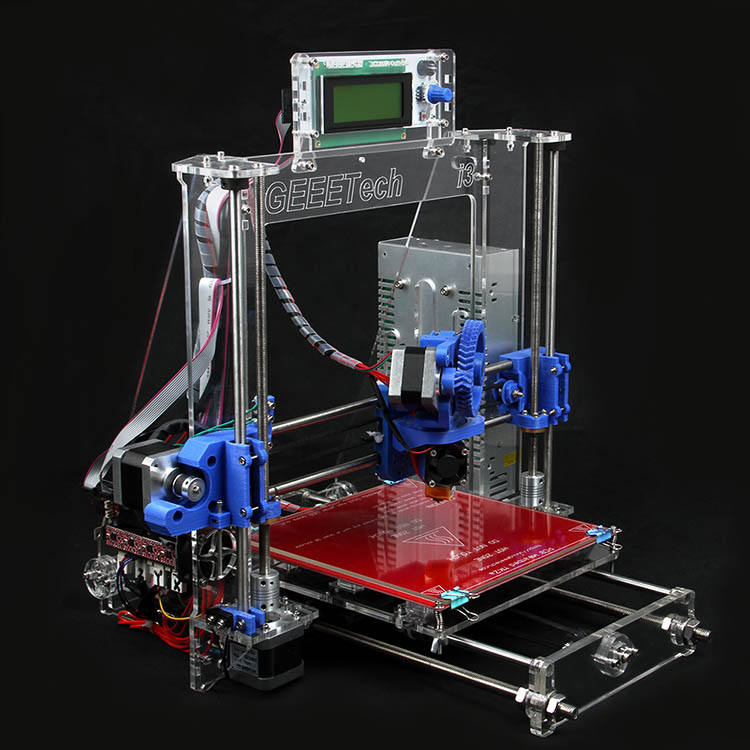 After scientific and technological progress took one more step, jewelers received prototypes of devices that can print with molten gold, giving out finished rings, frames, earrings and other jewelry. The master only needs to refine the finished product, if necessary, grind it, and then encrust it with precious stones, which greatly simplifies any work.
Prosthetics and cybernetics
A custom-fitted prosthesis is just the tip of the iceberg. 3D printing technology makes it possible to create a complete set of parts for the manufacture of prostheses of any complexity in record time. At the same time, the use of a printer gives engineers the opportunity to take into account the individual anatomical features of a person, after which the artificial prosthesis becomes literally an extension of the limb. Meanwhile, in the United States and Israel, research is in full swing to use 3D printing technology to create full-fledged cybernetic limbs. New items can be directly connected to the central nervous system - they fully replace the lost arms or legs.