Office depot 3d printing service
Office Depot Expands In-Store 3D Printing Customer Experience
BOCA RATON, Fla.--(BUSINESS WIRE)--Office Depot, Inc. (NYSE:ODP), a leading global provider of office supplies and printing services, today announced that as a result of positive consumer feedback, it is expanding the 3D Systems Cube® 3D printing experience to 150 Office Depot stores nationwide.
Store associate will demonstrate the Cube's innovative 3D printing capabilities, allowing shoppers to see the latest technology in action.
"We received an overwhelming response from our initial pilot program in Denver," said George Hill, Office Depot's Senior Vice President of Copy and Print Depot. "Customers ranging from tech buffs and entrepreneurs to marketers, educators and stay-at-home parents commented on how they would utilize 3D printing in their lives. With that insight, we knew we needed to expand the scope and offer these demonstrations to markets across the country.
"
As Office Depot continues to provide the most sought-after technology gadgets and services, customers can experience 3D printing demonstrations in stores in eight states or print on their own by purchasing the Cube or CubeX™ from www.officedepot.com.
The 3D Systems Cube 3D Printer is equipped with a contemporary design, tablet-like touch screen and 16 different color options, including two that glow in the dark. It prints objects up to 5.5" x 5.5" x 5.5" in size. Additionally, the CubeX 3D Printer boasts the largest print volume in its category and offers 18 different color options, including two that glow in the dark. It prints objects in all sizes up to 10.8" x 10.45" x 9.5". The Cube 3D and CubeX 3D printers are available at Office Depot for $1,299 and $2,499, respectively.
Cities and stores currently offering the 3D demonstration include:
CALIFORNIA:
1200 W VALLEY BLVD, ALHAMBRA, CA, 91803, (626) 943-0900
5600 STOCKDALE HIGHWAY, BAKERSFIELD, CA, 93309, (661) 324-5457
228 EAST BURBANK BLVD. , BURBANK, CA, 91502, (818) 848-2591
685 WEST HERNDON AVENUE, CLOVIS, CA, 93612, (559) 325-3581
1160 EL CAMINO AVE, CORONA, CA, 92879, (951) 736-9223
5640 SEPULVEDA BLVD., CULVER CITY, CA, 90230, (310) 390-4023
1761 EAST BAYSHORE RD, EAST PALO ALTO, CA, 94303, (650) 327-7600
3535 HOLLIS STREET, EMERYVILLE, CA, 94608, (510) 547-9660
16571 VENTURA BLVD., ENCINO, CA, 91436, (818) 907-1741
18100 BROOKHURST ST, FOUNTAIN VALLEY, CA, 92708, (714) 593-9658
3804 W SHAW AVENUE, FRESNO, CA, 93711, (559) 274-0700
5705 NORTH BLACKSTONE AVE, FRESNO, CA, 93710, (559) 447-1003
1140 SOUTH HARBOR BLVD., FULLERTON, CA, 92831, (714) 879-9530
11100 GARDEN GROVE BLVD., GARDEN GROVE, CA, 92843, (714) 534-6601
515 W. BROADWAY, GLENDALE, CA, 91204, (818) 242-2582
14501 OCEANGATE AVENUE, HAWTHORNE, CA, 90250, (310) 970-0226
1240 VINE STREET, HOLLYWOOD, CA, 90038, (323) 957-1274
2747 CAMPUS DRIVE, IRVINE, CA, 92612, (949) 724-8500
5715 ALTON PARKWAY, IRVINE, CA, 92620, (949) 653-1928
2268 FOOTHILL BLVD, LAVERNE, CA, 91750, (909) 392-8628
4955 KATELLA AVE, LOS ALAMITOS, CA, 90720, (714) 220-0061
2020 S. FIGUEROA STREET, LOS ANGELES, CA, 90007, (213) 741-0576
401 E 2ND STREET, LOS ANGELES, CA, 90012, (213) 628-5000
9527 WEST PICO BLVD, LOS ANGELES, CA, 90035, (310) 551-3006
5665 W. WILSHIRE BOULEVARD, LOS ANGELES, CA, 90036, (323) 965-0637
15166 LOS GATOS BLVD, LOS GATOS, CA, 95032, (408) 356-3757
1700 A ROSECRANS AVE, MANHATTAN BEACH, CA, 90266, (310) 725-0923
725 WEST HUNTINGTON DRIVE, MONROVIA, CA, 91016, (626) 358-9794
2559 VIA CAMPO, MONTEBELLO, CA, 90640, (323) 726-2725
23961 SUNNYMEAD BLVD, MORENO VALLEY, CA, 92553, (951) 601-1352
910 EL MONTE AVE, MOUNTAIN VIEW, CA, 94040, (650) 964-8249
19611 PARTHENIA STREET, NORTHRIDGE, CA, 91324, (818) 727-7090
10710 FIRESTONE BLVD, NORWALK, CA, 90650, (562) 406-8686
3010 EAST 9TH STREET, OAKLAND, CA, 94601, (510) 534-2355
1411 N. TUSTIN STREET, ORANGE, CA, 92867, (714) 769-7013
1130 E COLORADO BLVD, PASADENA, CA, 91106, (626) 666-6900
3250 BUSKIRK AVE., PLEASANT HILL, CA, 94523, (925) 934-9120
1101 INDUSTRIAL RD, SAN CARLOS, CA, 94070, (650) 637-9200
14331 PENASQUITOS DRIVE, SAN DIEGO, CA, 92129, (858) 672-5616
8255 CAMINO SANTA FE, SAN DIEGO, CA, 92121, (858) 558-2222
909 MORENA BLVD., SAN DIEGO, CA, 92110, (619) 297-2582
825 WEST E STREET, SAN DIEGO, CA, 92101, (619) 238-4991
8740 RIO SAN DIEGO DRIVE, SAN DIEGO, CA, 92108, (619) 291-1628
2300 16TH STREET, SAN FRANCISCO, CA, 94103, (415) 252-8280
33 THIRD STREET, SAN FRANCISCO, CA, 94103, (415) 777-1728
2926 ABORN SQUARE, SAN JOSE, CA, 95121, (408) 223-0100
932 BLOSSOM HILL ROAD, SAN JOSE, CA, 95123, (408) 363-8002
615 COLEMAN AVENUE, SAN JOSE, CA, 95110, (408) 294-9880
1826 SOUTH NORFOLK STREET, SAN MATEO, CA, 94403, (650) 572-2561
810 NORTH WESTERN AVENUE, SAN PEDRO, CA, 90732, (310) 221-0162
1960 SANTA ROSA AVENUE, SANTA ROSA, CA, 95407, (707) 542-2582
2301 EAST WILLOW, SIGNAL HILL, CA, 90755, (562) 427-6333
11211 VENTURA BLVD, STUDIO CITY, CA, 91604, (818) 760-4414
121 EAST EL CAMINO REAL, SUNNYVALE, CA, 94087, (408) 746-2040
5533 N ROSEMEAD BLVD, TEMPLE CITY, CA, 91780, (626) 309-7594
19100 HARBORGATE WAY, TORRANCE, CA, 90501, (310) 800-9022
19800 HAWTHORNE BLVD, TORRANCE, CA, 90503, (310) 214-9179
24313 CRENSHAW BLVD. , TORRANCE, CA, 90505, (310) 326-3291
13721 NEWPORT AVE, SUITE 10, TUSTIN, CA, 92780, (714) 505-8900
2227 PARK AVENUE, TUSTIN, CA, 92780, (714) 258-8859
6440 C SEPULVEDA BLVD., VAN NUYS, CA, 91411, (818) 780-9916
7500 SOUTH ALAMEDA STREET, WALNUT PARK, CA, 90255, (323) 587-2887
15100 WHITTIER BOULEVARD, WHITTIER, CA, 90603, (562) 693-2990
6227 TOPANGA CANYON BLVD, WOODLAND HILLS, CA, 91367, (818) 716-7770
COLORADO:
8601 W CROSS DRIVE, DENVER, CO, 80123, (720) 922-8386
3905 EAST EVANS AVE, DENVER, CO, 80210, (303) 300-0460
FLORIDA:
8095 GLADES RD. SUITE A-1, BOCA RATON, FL, 33434, (561) 451-2403
4901 NORTH FEDERAL HIGHWAY, BOCA RATON, FL, 33431, (561) 417-3900
260 NORTH CONGRESS AVE. , BOYNTON BEACH, FL, 33426, (561) 738-1800
651 N UNIVERSITY DR., CORAL SPRINGS, FL, 33071, (954) 752-2625
9545 WESTVIEW DRIVE, CORAL SPRINGS, FL, 33076, (954) 757-7734
6325 NORTH ANDREWS AVE, FORT LAUDERDALE, FL, 33309, (954) 772-4773
1015 N.W. 13TH STREET, GAINESVILLE, FL, 32601, (352) 377-4003
5301 W. 20TH AVENUE, HIALEAH, FL, 33012, (305) 362-8155
10601 SAN JOSE BLVD SUITE 200, JACKSONVILLE, FL, 32257, (904) 268-9656
2050 SOUTH 3RD STREET, JACKSONVILLE BEACH, FL, 32250, (904) 249-0084
3245 N STATE ROAD 7, LAUDERDALE LAKES, FL, 33319, (954) 731-2055
935 NORTH 14TH STREET, LEESBURG, FL, 34748, (352) 323-1880
5191 OVERSEAS HWY, MARATHON, FL, 33050, (305) 744-5811
8311 WEST FLAGLER STREET, MIAMI, FL, 33144, (305) 267-7251
2690 CORAL WAY, MIAMI, FL, 33145, (305) 860-9484
10576 SW 8TH ST, MIAMI, FL, 33174, (305) 485-4409
1771 WEST AVENUE, MIAMI BEACH, FL, 33139, (305) 531-1050
1138 SAXON BLVD, ORANGE CITY, FL, 32763, (386) 774-1163
7600 DR. PHILLIPS BLVD BAY 158, ORLANDO, FL, 32819, (407) 248-1163
211 N DALE MABRY HWY, TAMPA, FL, 33609, (813) 871-6505
6729 COLONNADE AVE, VIERA, FL, 32940, (321) 631-4424
2627 OKEECHOBEE BLVD, WEST PALM BEACH, FL, 33409, (561) 687-2600
501 N. ORLANDO AVE. #201, WINTER PARK, FL, 32789, (407) 644-1218
GEORGIA:
2126 HENDERSON MILL RD., ATLANTA, GA, 30345, (770) 493-6060
2915 NORTH DRUID HILLS RD, ATLANTA, GA, 30329, (404) 329-8511
2625 PIEDMONT ROAD SUITE 200B, ATLANTA, GA, 30324, (404) 467-7554
2284 PEACHTREE RD, N W, ATLANTA, GA, 30309, (404) 355-4667
859 SPRING STREET, ATLANTA, GA, 30308, (404) 898-1804
1801 HOWELL MILL ROAD STE 350, ATLANTA, GA, 30318, (404) 352-0626
400 GLYNN ISLES, BRUNSWICK, GA, 31525, (912) 265-5411
ILLINOIS:
392 EAST RAND ROAD, ARLINGTON HEIGHTS, IL, 60004, (847) 670-4457
7001 CERMAK ROAD, BERWYN, IL, 60402, (708) 484-9613
6165 N. LINCOLN AVE., CHICAGO, IL, 60659, (773) 583-5301
2928 N. ASHLAND AVENUE, CHICAGO, IL, 60657, (773) 868-6161
5420 SOUTH LAKE PARK AVE, CHICAGO, IL, 60615, (773) 643-7474
352 W. GRAND AVE, CHICAGO, IL, 60610, (312) 670-8200
6 SOUTH STATE STREET, CHICAGO, IL, 60603, (312) 781-0570
2722 GREEN BAY RD, EVANSTON, IL, 60201, (847) 475-2571
8331 W. GOLF ROAD, NILES, IL, 60714, (847) 583-1895
53 WEST NORTH AVENUE, NORTHLAKE, IL, 60164, (708) 409-8312
NEVADA:
520 MARKS STREET, HENDERSON, NV, 89014, (702) 433-0442
3636 WEST SAHARA AVENUE, LAS VEGAS, NV, 89102, (702) 222-1890
9701 S EASTERN AVE, LAS VEGAS, NV, 89123, (702) 407-8793
10950 W CHARLESTON BLVD #130, LAS VEGAS, NV, 89135, (702) 838-4192
5915 S. EASTERN AVE., LAS VEGAS, NV, 89119, (702) 736-1427
6115 W. TROPICANA AVENUE, LAS VEGAS, NV, 89103, (702) 579-4623
3840 S. MARYLAND PKWY, LAS VEGAS, NV, 89119, (702) 369-7490
1435 W CRAIG RD UNIT B, NORTH LAS VEGAS, NV, 89032, (702) 642-2233
OREGON:
2595 S.W. CEDAR HILLS BLVD, BEAVERTON, OR, 97005, (503) 626-7088
18250 N.W. EVERGREEN PKWY, BEAVERTON, OR, 97006, (503) 617-1424
604 SW WASHINGTON ST, PORTLAND, OR, 97205, (503) 417-8199
323 SE MARTIN LUTHER KING BLVD, PORTLAND, OR, 97214, (503) 234-2582
9908 NE HALSEY STREET, PORTLAND, OR, 97220, (503) 251-5851
10520 S.W. CASCADE BLVD., TIGARD, OR, 97223, (503) 620-2582
15060 S.W. SEQUOIA PKWY., TIGARD, OR, 97224, (503) 639-3880
TEXAS:
3802 BELTLINE ROAD, ADDISON, TX, 75001, (972) 243-4830
2101 SOUTH LAMAR, AUSTIN, TX, 78704, (512) 442-0480
4501 WEST BRAKER LANE, AUSTIN, TX, 78759, (512) 795-9700
13201 RANCH ROAD 620 NORTH, AUSTIN, TX, 78717, (512) 249-2880
2620 W. ANDERSON LANE, AUSTIN, TX, 78757, (512) 380-0196
4615 GARTH ROAD, BAYTOWN, TX, 77521, (281) 837-8101
5425 S. PADRE ISLAND DR. #151, CORPUS CHRISTI, TX, 78411, (361) 994-9000
11615 N CENTRAL EXPRESSWAY, DALLAS, TX, 75243, (214) 373-9585
2929 OAKLAWN AVENUE, DALLAS, TX, 75219, (214) 528-4500
5111 GREENVILLE AVENUE, DALLAS, TX, 75206, (214) 365-9840
8317 WESTCHESTER DRIVE, DALLAS, TX, 75225, (214) 750-3700
5301 BELT LINE ROAD STE 108, DALLAS, TX, 75254, (972) 980-9775
1313 GEORGE DIETER DR.,#B, EL PASO, TX, 79936, (915) 633-6100
9801 GATEWAY WEST BLVD, EL PASO, TX, 79925, (915) 591-7613
201 S INDUSTRIAL BLVD, EULESS, TX, 76040, (817) 399-0903
3540 ALTA MESA BLVD, FORT WORTH, TX, 76133, (817) 346-2690
4613 SOUTH HULEN SUITE B, FORT WORTH, TX, 76132, (817) 346-7600
10217 KATY FREEWAY, HOUSTON, TX, 77024, (713) 467-7807
8202 KIRBY DR. #1240, HOUSTON, TX, 77054, (713) 660-8667
10960 WESTHEIMER, HOUSTON, TX, 77042, (713) 783-3254
3443 KIRBY DRIVE, HOUSTON, TX, 77098, (713) 522-9981
17711 TOMBALL HWY, HOUSTON, TX, 77064, (281) 970-5555
1401 NORTH LOOP WEST, HOUSTON, TX, 77008, (713) 869-8207
435 SOUTH FRY ROAD, KATY, TX, 77450, (281) 398-1500
27500 I-45 HWY NORTH, OAKRIDGE NORTH, TX, 77385, (281) 367-2766
1701 PRESTON ROAD SUITE C, PLANO, TX, 75093, (972) 733-0221
3713 COLONY DRIVE, SAN ANTONIO, TX, 78230, (210) 641-6862
15375 SOUTHWEST FREEWAY, SUGARLAND, TX, 77478, (281) 201-3929
7608 DENTON HIGHWAY SUITE 340, WATAUGA, TX, 76148, (817) 427-4710
To learn more about the 3D printing offerings and associated products, available at Office Depot, visit www.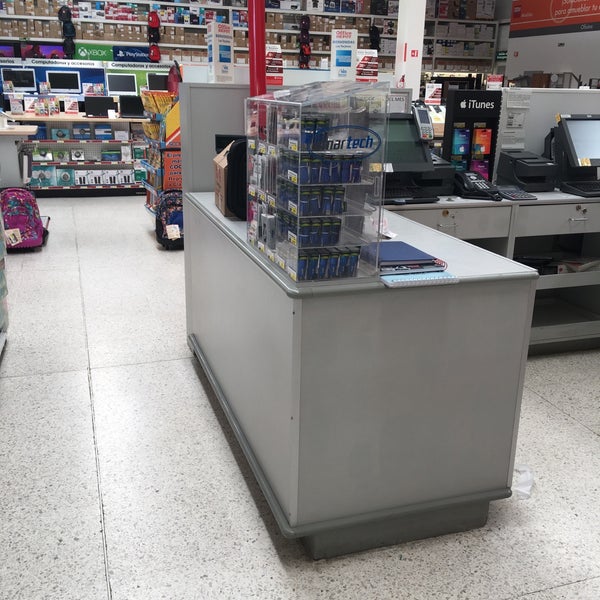 officedepot.com and www.business.officedepot.com.
Click here for a consumer experience video of the Cube 3D printer in action.
About Office Depot, Inc.
Formed by the merger of Office Depot and OfficeMax, Office Depot, Inc. is a leading global provider of products, services, and solutions for every workplace – whether your workplace is an office, home, school, or car.
Office Depot, Inc. is a resource and a catalyst to help customers work better. We are a single source for everything customers need to be more productive, including the latest technology, core office supplies, print and document services, business services, facilities products, furniture, and school essentials.
The company has combined annual sales of approximately $17 billion, employs about 66,000 associates, and serves consumers and businesses in 59 countries with more than 2,200 retail stores, award-winning e-commerce sites and a dedicated business-to-business sales organization – all delivered through a global network of wholly owned operations, joint ventures, franchisees, licensees and alliance partners.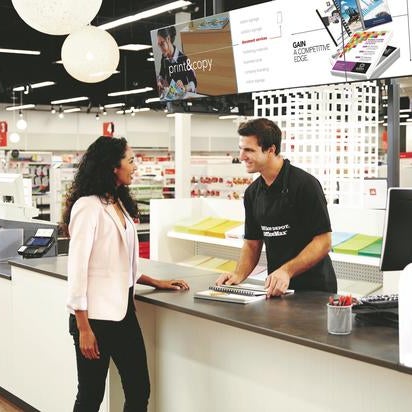 The company's portfolio of leading brands includes Office Depot, OfficeMax, OfficeMax Grand & Toy, Viking, Ativa, TUL, Foray, and DiVOGA.
Office Depot, Inc.'s common stock is listed on the New York Stock Exchange under the symbol ODP. Additional press information can be found at: http://news.officedepot.com.
Additional information about the recently completed merger of Office Depot and OfficeMax can be found at http://officedepotmaxmerger.com.
About 3D Systems Corporation
3D Systems is a leading global provider of 3D printing design-to-manufacturing solutions, including 3D printers, print materials and cloud-sourced, on-demand custom parts for professionals and consumers in materials including plastics, metals, ceramics and edibles. The company also provides integrated 3D scan-based design, free-form modeling and inspection tools. Its products and services replace and complement traditional methods and reduce the time and cost of designing new products by printing real parts directly from digital input.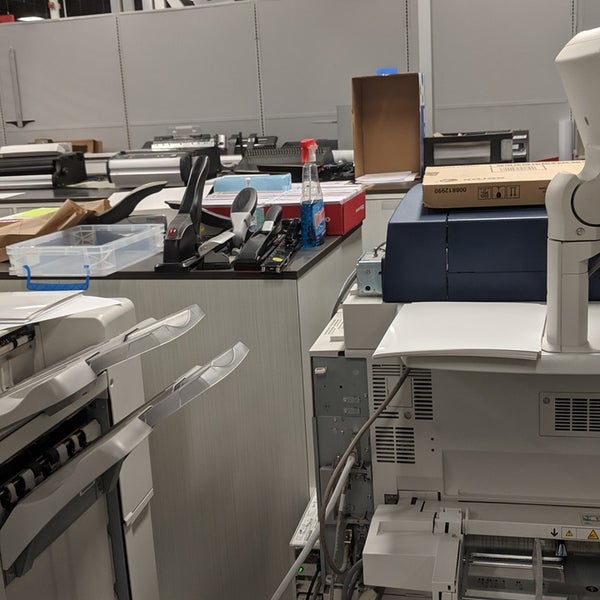 These solutions are used to rapidly design, create, communicate, prototype or produce real parts, empowering customers to manufacture the future. More information on the company is available at www.3DSystems.com.
3D Printing in 3 Steps (Yes, Only 3!)
3D Printing in 3 Steps (Yes, Only 3!) | Staples.com
by Kevin Ackerman, Staples® Contributing Writer
Since it gives computer users the ability to produce tangible objects in a variety of materials and colors right from their desktop, 3D printing seems as if it would be technically complicated (or just magical). But in reality, it's not all that different from printing in two dimensions on paper.
To produce a printed page, all computer users need is a document, a computer and access to a printer — and, of course, ink and paper. Likewise, printing in 3D only requires three similar things. Sure, the technologies differ, but that's the basic gist, as these three steps explain.
Step 1: Develop a Concept
If you were to open a document file on your computer, hit some random keys on your keyboard and press Print, you'd have a paper printout — though it wouldn't make much sense.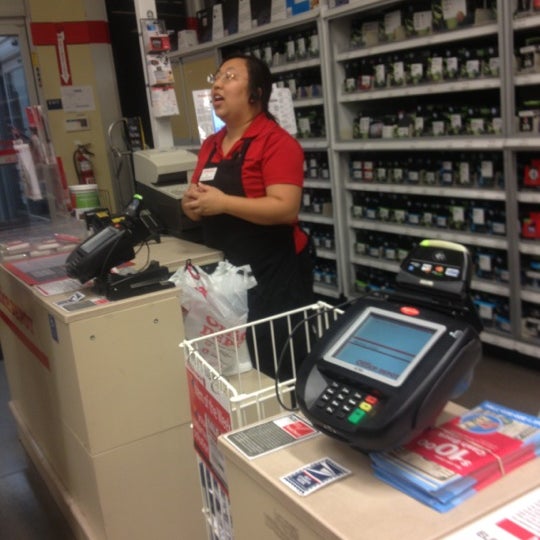 With 3D printing, you can't make a shape that easily, not even a poor one, so it's worth beginning the process by putting some thought into your object.
Start by knowing what you'd like to print in three dimensions. If you don't have an idea or concept, there are plenty of free suggestions online to get you started. Web sites like Thingiverse.com offer a library of pre-designed objects that you can print with any 3D printer to gain experience. Or you can be inspired by people who are already using 3D printing technology.
Phoenix-based sculptor Kevin Caron uses 3D printing to refine his artwork before making full-sized versions. "Mostly what I'm doing is proof of concept designs. You know, will it stand up, does it look right and are the proportions correct on it?" he says.
And Chris Considine, CEO and founder of Los Angeles–based CXC Simulations, uses 3D printing to prototype custom-designed parts for racing simulators that are so realistic, they are used by professional race car drivers.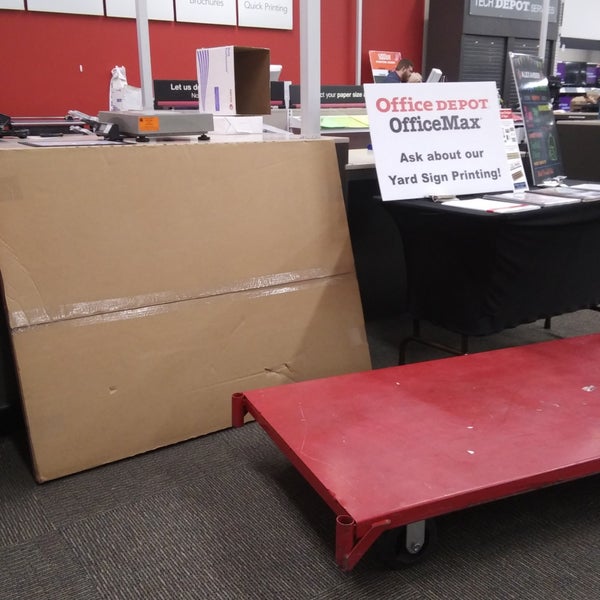 "We need 3D orienting to see if the part feels exactly how we want it to feel," he says." We went through about 30 versions before we found the one that was perfect for us. Other than 3D printing, there's truly no way you could have done that without building it over and over again."
Step 2: Hop on a Computer
Once you know what you want to produce, it's time to sit down at a computer and make it happen. 3D prints are most commonly generated from an STL or .stl file. Standing for "stereolithography" (what 3D printing was named when it was first invented), this file format is to 3D printing what the .doc file is to document output.
To open and manipulate an STL file, you'll need computer-aided design (CAD) software. For decades, these programs have been used by everyone from architects to product designers, so there are many kinds of CAD software available.
SketchUp is a free modeling program designed to be straightforward and allow anyone to create three-dimensional renderings, whether simple or complicated.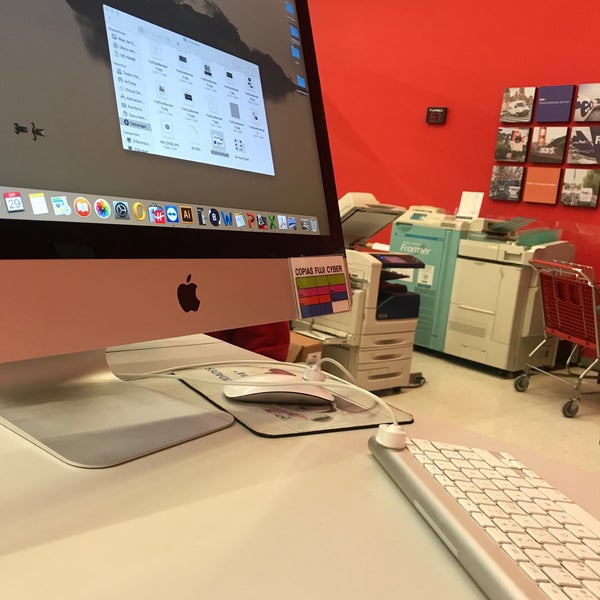 Likewise, Tinkercad keeps the design process easy by providing just three simple tools. It also runs in a Web browser and offers step-by-step design lessons to demonstrate how easy 3D printing can be.
Meanwhile, programs like AutoCAD are favored by many experienced professionals, having been used in the design and prototyping of millions of products throughout the years.
To run these programs, you don't need a particularly powerful computer. Caron uses an HP desktop machine to create his digital sculptures. "It's not a big screaming gaming computer by any means," he says. "It's just a small office computer and it handles the CAD program just fine."
Step 3: Get Access to a 3D Printer
Most people assume they need to own a 3D printer to produce digitally rendered objects, but that isn't true. Sure, owning a desktop 3D printer can put your designs within arm's reach. But driving across town to pick up your objects at a Staples 3D printing service location or having them delivered by mail can be just as convenient for some businesses.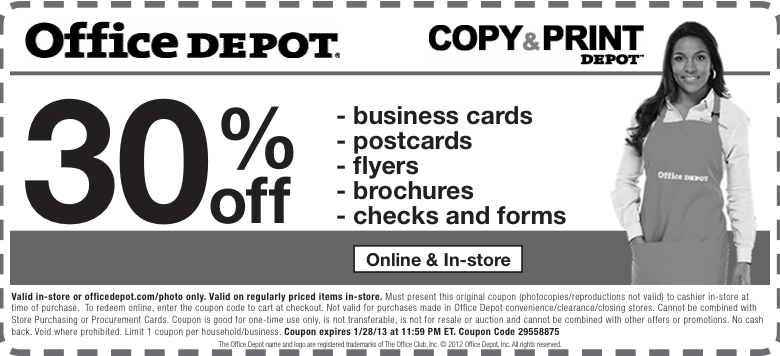 For example, Caron owns a CubeX™ commercial 3D printer. With the ability to print objects up to the size of a basketball, this device produces designs in plastic and in more than 4,000 different colors. He's also used print-on-demand services to produce sculptures that he couldn't make on his office's machine.
"They're breathtaking when you see them," he says of the two acrylic sculptures. "The detail that I could view on the computer came out in the print — it just blew me away." Caron is planning to scale his designs down and turn them into jewelry to sell. "I've gotten one back in a polished glass and it's stunning. You can't tell it from gold other than by the weight."
If you are interested in using 3D printing but need help with these steps, visit one of our stores that offers 3D printing services (currently in Los Angeles and New York City). There, we can help you with all the steps, from getting in touch with designers to actual 3D printing.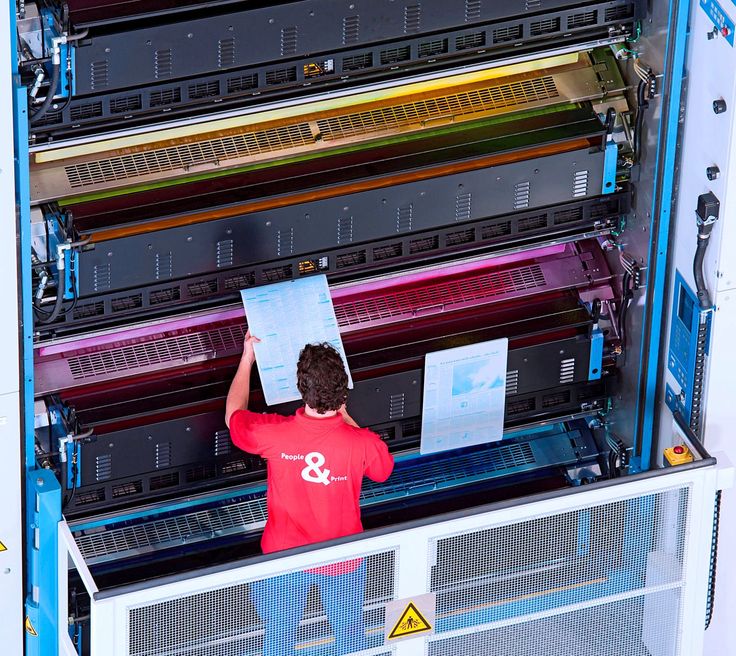 You can even get in our 3D printing photo booth and have your face put on a figurine.
Go from Concept to Reality
Some businesses would argue that 3D printing, whether it's done in the office or at an outside service, is worth its weight in gold. "I can go from concept in my head to holding the part in sometimes as quickly as an hour," says Considine. "It's a very powerful thing for an engineer to have. It's liberating."
Related Articles
7 Things You Didn't Know About 3D Printing
In the ever-expanding universe of 3D printing, no one knows it all. Though the technology has been around since the 1980s, it's only recently... Read more
8 Tips from MakerBot for Making Better 3D-Printed Objects for Your Small Business
Both an art and a science, 3D printing is actually easy to do, but difficult to master.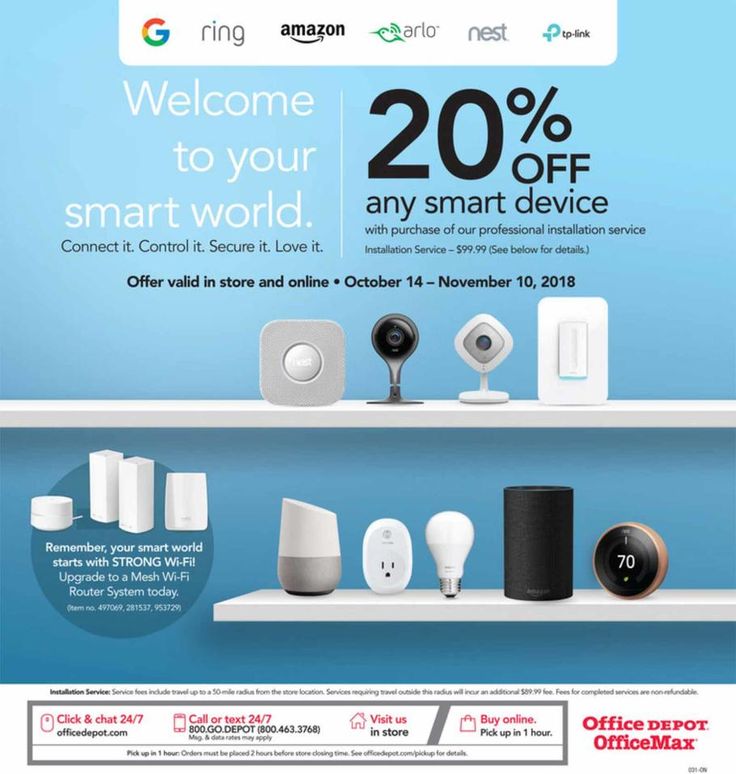 The experts at MakerBot have seen... Read more
Carrie Mae Rose
Does mankind's destiny lie in the stars? Artist Carrie Mae Rose thinks so. Her show... Read more
3D Printing and Quality 3D Printing Services - Quote
3D printing is the result of additive manufacturing technology. When creating a three-dimensional object, several layers of a specialized material are successively applied. For this, 3D printers were developed. Compared to other production tools, the printer is the most affordable and easy to manage.
Request 3D printing
Recently, 3D printing technology has become very popular
Most people have not yet realized all the possibilities that a 3D printer provides. Some of those who have used a 3D printer think that it can only print the simplest miniature models.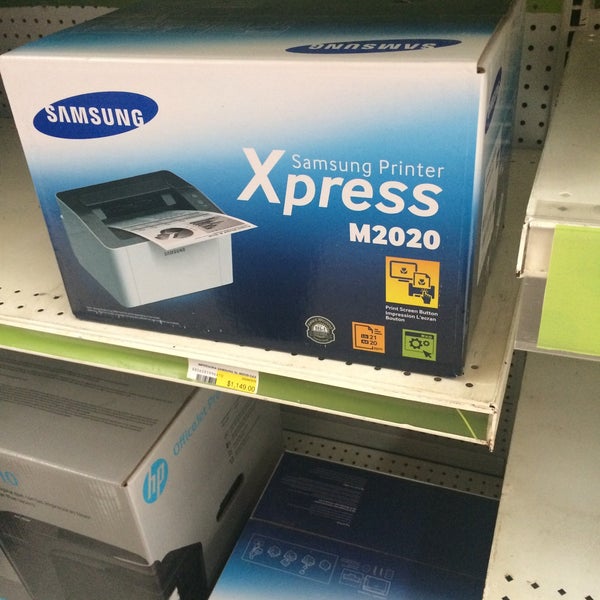 In reality, things are completely different. There is a huge range of work that can be done using 3D printers:
3D printing plays a very important role in the work of architects and designers. Thanks to this technology, various projects of all degrees of complexity are created (motorways, residential and office buildings, facilities for sports events, warehouse complexes, etc.). 3D allows you to visualize all ideas and visualize them with all even the most insignificant and small details. For a stronger impact on the management, in addition to the project layout, you can add several additional elements (cars, aircraft, construction equipment, ships, human figures, etc.).
Very well, 3D printing technology helps enterprises to create parts and mechanisms. With the help of 3D printing service, you can recreate an exact copy of any part sample. This copy will have the same properties as the original. This allows specialists to find existing shortcomings in the mechanism, correct them and evaluate performance.
Thanks to the use of a 3D printer, it became possible to avoid defects in mass production of parts. To do this, simply order its 3D model and evaluate the quality of the finished product. It is also possible to recreate the housing for electrical appliances. The size and complexity of such cases can be completely different.
But the 3D printer is used not only in manufacturing to create models of architectural designs and prototype parts, but also to make gifts. The execution of the order will take place as soon as possible and without much difficulty. After some time, you will have a unique souvenir in your hands, which is a miniature model of the selected object.
Advantages of 3D printing technology
The popularity of 3D printing is growing exponentially. And this is not surprising, because it has a number of positive qualities:
Saving a lot of time
Designers and architects now spend significantly less time creating layouts for their projects.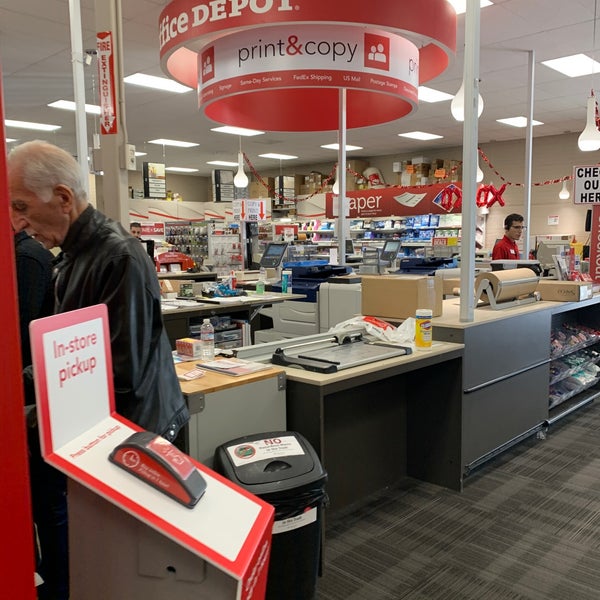 Sleepless nights are a thing of the past
It takes no more than 2 days from the date of order to create miniature models of any complexity.
Versatility
With the help of a 3D printer, orders of any complexity can be processed, even taking into account all the features of the prototype.
Individual approach to each client
In the process of creating a 3D model, all the wishes of the client are taken into account. This allows you to make exact copies that meet all requests.
Reliability
Only high-quality materials with good strength are used to create 3D models. That is why all finished copies are durable.
Vividness
Thanks to the possibility of color printing, each 3D model will be attractive in its own way and will draw the attention of all exhibition visitors and potential customers. Also, color 3D copies can take their place in the interior of the house and decorate it.
Availability
This advantage is considered one of the most important.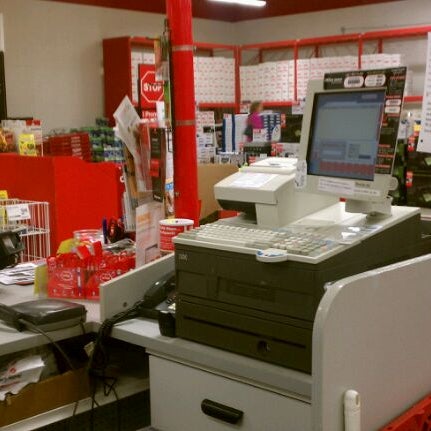 Any client, regardless of his wealth, can order a layout.
Realism
Having decided what 3D model needs to be created, the appropriate material is selected, for example, a copy of a piece of furniture is made of wood, and a car and all kinds of equipment are made of aluminum. This allows you to create the illusion of the reality of a structure or part.
Most people don't know where to order 3D printing service. Our company does just that, and our employees will be happy to help you create a color 3D model of excellent quality of any object.
10 reasons to contact the prototyping center
Analytics and business
Rapid prototyping
Experts recommend
Author: Andrey Kombarov
Author: Andrey Kombarov
1. Supply chain management | 2. Large selection of materials | 3. Variety of colors and finishes | 4. Large format 3D printing | 5. Professional quality parts | 6. Cost reduction | 7. Save time | 8.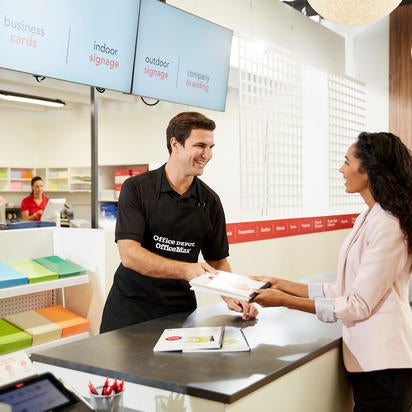 Scalability | 9. Expert advice and assistance | 10. Services of professional designers
The 3D printing services business is growing faster than ever. This happens because more and more people are striving to realize their ideas by means of additive technologies. Many solo enthusiasts, research groups, and manufacturing companies are not interested in investing in 3D printers, but prefer to go to a prototyping center first.
Today, 3D printing services are based mainly on working with professional clients. Of course, orders are also carried out for individuals, but most of the market is the B2B segment.
Even if you have access to a 3D printer, sometimes it's better to hire an outside contractor. Let's say you need a part in a material or color you don't have, and you'd rather not buy the whole lot. It is much wiser to order the missing part, and not to purchase all the equipment and inventory that may not be needed in the future.
We will look at ten reasons why additive manufacturing using a service can be more profitable.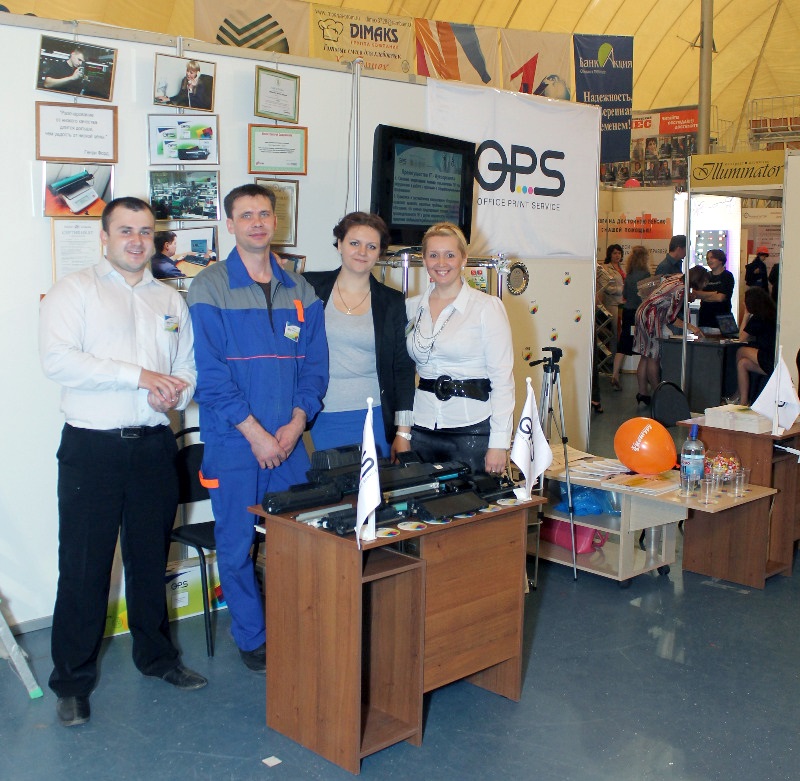 ---
Do you have projects that you would like to realize using 3D printing, 3D scanning or 3D modeling? Order a service from our company!
Leave a request
---
1. Supply chain management
Additive technologies have been improved over the years, and today they allow the production of both prototypes and final parts, especially when solving certain problems.
In general, the development and manufacture of a particular part can be expensive due to high tooling costs. 3D printing is an extremely flexible technology. Manufacture of many different products and refinement of their designs is no longer a complex problem, which makes additive manufacturing a reliable solution to problems with the active use of redesign.
Outsourcing 3D printing jobs saves costs and lead times © Leo Gregurić via All3DP
Today, many research groups and companies rely on 3D printing services as a supply chain. It is extremely useful for them to be able to easily create and deliver custom parts.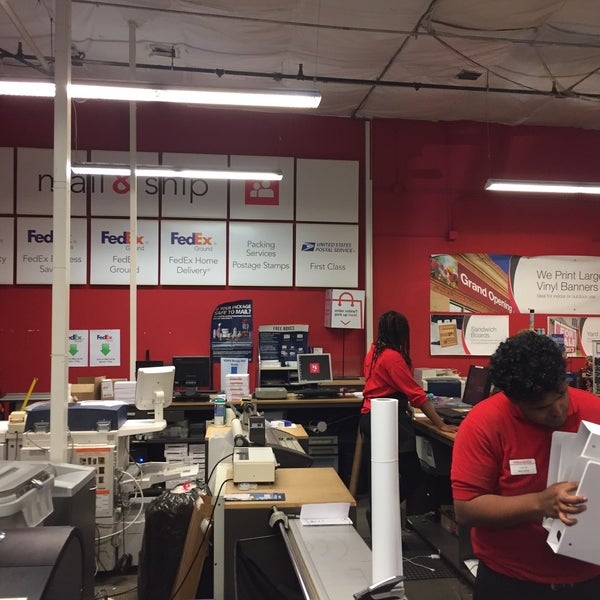 2. Large selection of materials
One of the strong selling points for 3D services is the variety of consumables (and technologies) on offer. Thanks to the constant introduction of innovations in this area, service providers are able to work with the latest developments, especially large companies.
Prototyping centers offer, as a rule, the three most popular additive technologies: FDM, SLA and SLS. Accordingly, polymer filaments or granules, photopolymer resin and plastic powders are used as consumables.
A wide range of options gives the customer the opportunity to obtain the material that is required for a particular project, based on mechanical and chemical properties and aesthetic requirements.
The variety of materials is practical not only for professional needs. The Professional 3D Services Center will also offer simple materials that may not be available to a private person. Buying a certain material and printing a product from it on your own can be more expensive than simply ordering the manufacture of a single part from this material.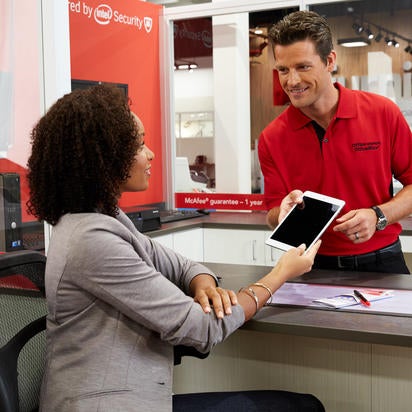 ---
iQB Technologies experts recommend an article: 9 products that are more profitable to make on a photopolymer 3D printer
---
3. Variety of colors and finishes
With such a wide range of materials available, 3D printing service customers are not limited in their choice of colors and finishes. Creating the perfect combination for a specific task has never been easier.
Colors
FDM filaments (PLA, ABS, PETG, and others) are typically offered in a wide range of colors. The plastic granules from which the thread is made are easily dyed.
More advanced combinations of plastics in the form of filaments, such as polymer composites or nylon, are difficult to dye and their color range is not as rich.
With regard to SLA technology, various colors are available for photopolymers. True, there are not as many of them as for PLA. Methods like SLS use industrial grade nylon powder, which comes in white, black, or some color in between.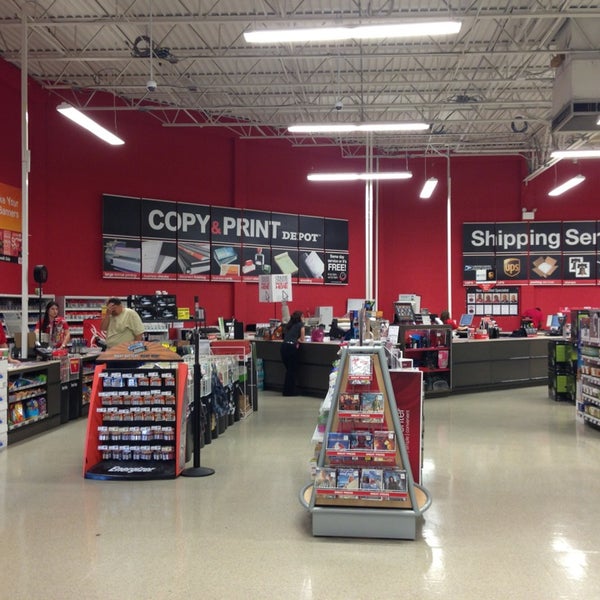 This is also due to the difficulty of coloring.
Technology available for full-color 3D printing © Hubs
There are full-color 3D printers that are ideal for creating visually appealing prototypes and teaching models, such as anatomy and geography. Given the high cost of professional machines, the ability to use technology that is not otherwise available through a 3D printing service is of great importance to the end user.
Finish
The surfaces of products created on a 3D printer can be subjected to various post-processing methods. Details are processed until the layers are completely indistinguishable and, as a result, look as if they were not printed at all.
But this is only the beginning. Processing can include sanding, polishing, galvanizing and painting, and many other finishes. Not every 3D printing material is suitable for all post-processing methods, and the service provider should explain this point to you when ordering.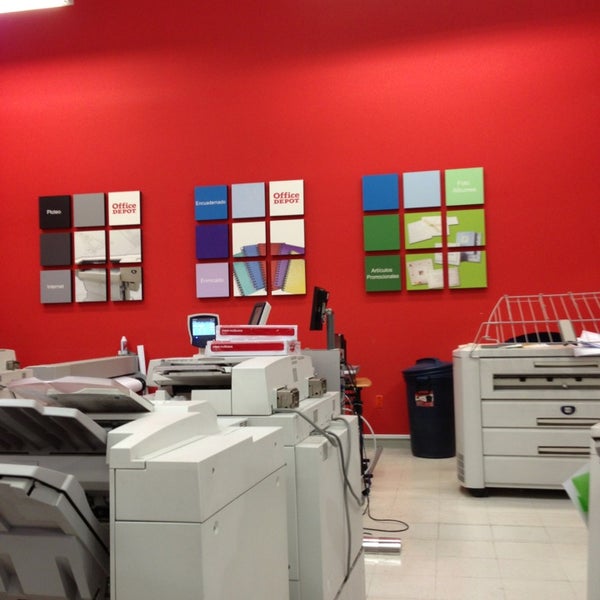 In addition to the huge selection of options, one of the biggest benefits of ordering a finishing service is quality and convenience. Post-processing can take a lot of time, and entrusting the work to professionals, you will be sure of a high-quality and reliable result.
4. Large Format 3D Printing
Sometimes you may need a large printer © WASP Team via Youtube
An additive manufacturing services company typically operates multiple 3D printers to meet high demand (and meet deadlines) and various other requests. This provides a number of advantages, among them - the flexibility of product sizes.
Sometimes splitting a large part into multiple sub-elements is not the best solution, so an additive setup with a large build platform is needed. An individual or company often does not have access to large 3D printers, while many 3D service providers do.
5. Professional quality parts
3D printers are becoming more reliable, and even the most affordable technology is showing impressive accuracy.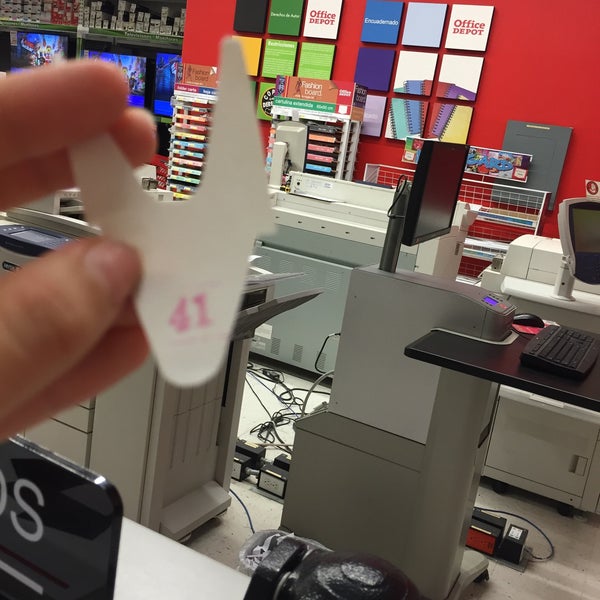 However, many products (say, jewelry) require more precise workmanship or tighter tolerances to ensure perfect compatibility (for example, functional units). The professional results offered by the 3D printing service guarantee consistently high-quality workmanship in terms of precision and finish.
Professional machines are more reliable in terms of repeatability. This is an important factor to consider when printing a large number of parts that require constant and tight tolerances.
But not only machines determine the final result. The people who work with 3D printers make a significant contribution to the production of professional quality parts. They have the knowledge and experience to advise you on how to best prepare your model, select the most suitable material, and finally create the final part.
A high-quality prototype created on an industrial SLA printer at the TWIZE Prototyping Center © TWIZE
6. Cost reduction
If you need to make something on a 3D printer, there are two options: either buy equipment and print the parts yourself, or order printing and receive finished products.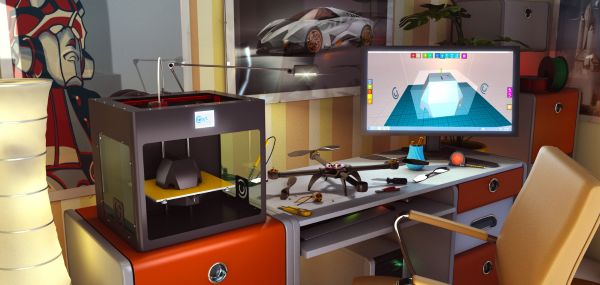 Using a 3D printing service can save you money.
When a business is considering launching its own additive manufacturing, outsourcing through a service provider first makes sense. This will allow an individual or company to access 3D printing technologies while avoiding the cost of equipment, materials and maintenance. Once you understand that 3D printing meets the needs of your business, this may be the right time to start thinking about buying equipment.
There are other scenarios as well. Some businesses can save money in the prototyping phase by having them 3D printed before putting the final version into production through another process such as injection molding.
However, outsourcing a project can save a lot of money until a "tipping point" is reached, at which point the cost of acquiring the equipment becomes a worthy investment.
---
Considering starting a 3D services business?
We share our experience in the article 3D printing as a business: the most profitable concepts of the RP Center
We will consult and select ready-made solutions.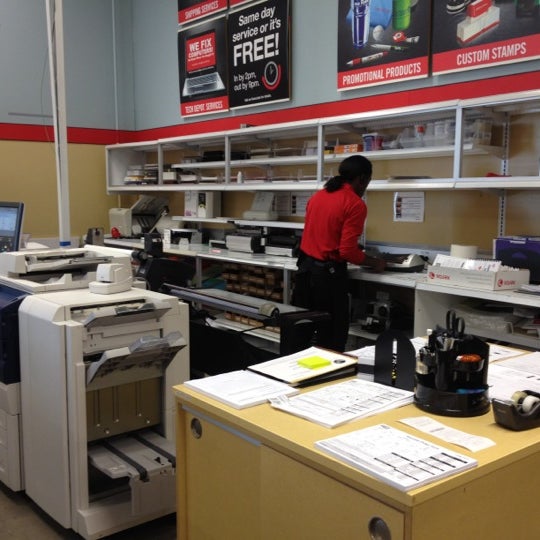 Contact us!
---
7. Save time
When ordering 3D printing from a service provider, you don't have to worry about printer setup and maintenance. In fact, you make a payment and get the parts you need. Everything is done on a turnkey basis, and you don't have to think about all the additional costs associated with setting up, maintaining and operating the equipment.
3D printing of some parts may require time that you do not have © Leo Gregurić via All3DP
And even if you have printers, they may not be enough to print a large number of products in a short time. Since prototyping centers usually have a large stock of equipment, large batches can be produced very quickly.
Of course, the order may take a long time, so choose the service wisely. But the turnaround time for an order (printing from standard media with standard post-processing) may well be shorter than the total time it takes to set up, maintain, and operate the related equipment.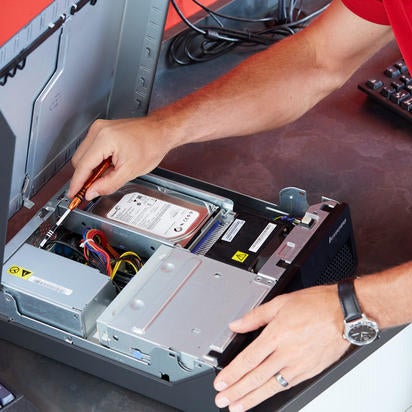 For many, this alone is enough to apply for a service to a contractor.
In addition, the production of an object on a 3D printer takes hours or days - this requires control, which not everyone can do.
8. Scalability
Since the advent of 3D printing, it has been described in the mainstream media as a slow process. What is usually meant is that additive manufacturing cannot compete with traditional methods such as injection molding when it comes to high volume production.
There is some truth in this, but it is important to understand that 3D printing is a very effective process in certain circumstances. When you need to produce large batches of the same parts, this is not the best option, but 3D printers are more than capable of producing in small and medium volumes.
This is especially beneficial when we are dealing with individual designs or iterations, that is, when classical methods involve much more time and money.
For this reason, 3D printing services in particular can provide scalable manufacturing solutions that meet the needs of even medium volume production.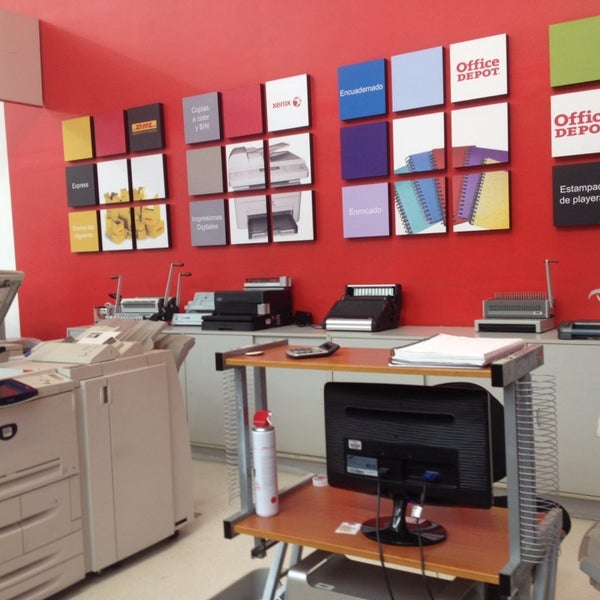 Small-scale production is possible in a garage or a small office, something larger is hardly imaginable, and this is where the use of a 3D printing service makes sense.
3D service providers can deliver scalable solutions © BMW Group
9. Expert advice and assistance
As already mentioned, 3D printing services are available to a large number of different customers. These can be both individuals who want to print a cartoon character figurine on a 3D printer, and world-famous corporations seeking to optimize their workflows. In any case, consultation is an important factor that can help close the deal.
The additive manufacturing experts at the 3D Services Center can help customers determine the right course of action before launching a project. Working with the client on the specific needs of his project, he is explained the available options.
Identifying the exact applications for 3D printing as well as discussing technical issues and specifics (such as what material is best for the purpose) are all part of the consulting service.