Moonray 3d printers
Pro S Dental 3D Printer
Dental 3D Printing. Simplified.
---
Schedule a Demo
Buy Pro S
Download Brochure
Compare Configurations
PrintOS Release Notes
The Pro S 3D printer is designed to improve the productivity of your practice. It's been meticulously designed to make it easy to learn, train, and delegate your in-office production workflow.
---
User Friendly
Designed exclusively for dental professionals, Pro S is simple to learn and easy to teach thanks to its user-friendly design.
Bolt Optimized
Our fastest printer just got faster. Now Bolt Optimized to deliver more smiles per hour.
Fast and Versatile
Fabricate dental parts for all kinds of treatments with wide materials compatibility and industry-leading speed.
Onboard Intelligence
Pro S combines smart sensors with workflow context to make sure your 3D printing workflow operates efficiently.
Leading Accuracy
Digital dentistry demands tight tolerances and smooth margins. Pro S is our most accurate 3D printer yet.
Designed for the needs of your practice
World Class Engineering
---
DLP Refined
Upgraded optics feature an all-glass construction that improves uniformity across the build platform. 100% balanced light output from this upgraded projector means your prints will fit even better. The beating heart of SprintRay Pro S, we've pushed DLP optical technology to new heights to bring you the absolute best in dental 3D printing.
All Glass Optics
Advanced Resin Tank
Advanced tracking using near-field technology allows Pro S to track the lifetime of each resin tank automatically. It's just one of the ways SprintRay is taking the guesswork out of the 3D printing process, helping you maximize each dollar invested in your digital workflow.
RFID Lifetime Tracking
Upgraded Chassis
An upgraded structure underpins Pro S, enabling improvements to Z-axis accuracy. Software-controlled adhesion protocol allows customization of curing layers for individual resins with even tighter tolerances. The new chassis connects directly to the tank cradle, eliminating issues caused by sprung tension and offering perfect layers for every print. 
Improved Print Quality
Complementary Pairs
Ready for all types of in-office dental manufacturing
---
---
Pro95 S
Incredible speed and throughput meets industry-leading accuracy
---
Clear Aligner
Denture
Occlusal Guard
Study Model
Surgical Guide
Try-in Denture
Wax-up Model
---
Pro55 S
Ultra high resolution to meet the demands of restorative applications
---
Crown & Bridge
Implant Denture
Occlusal Guard
Shell Temps
Surgical Guide
Indirect Bonding Tray
Implant Analogue
---
Industry-leading Materials
The world's best 3D printer needs the world's best resin
Discover All SprintRay Materials
At SprintRay, our mission is to shorten and improve your digital workflow.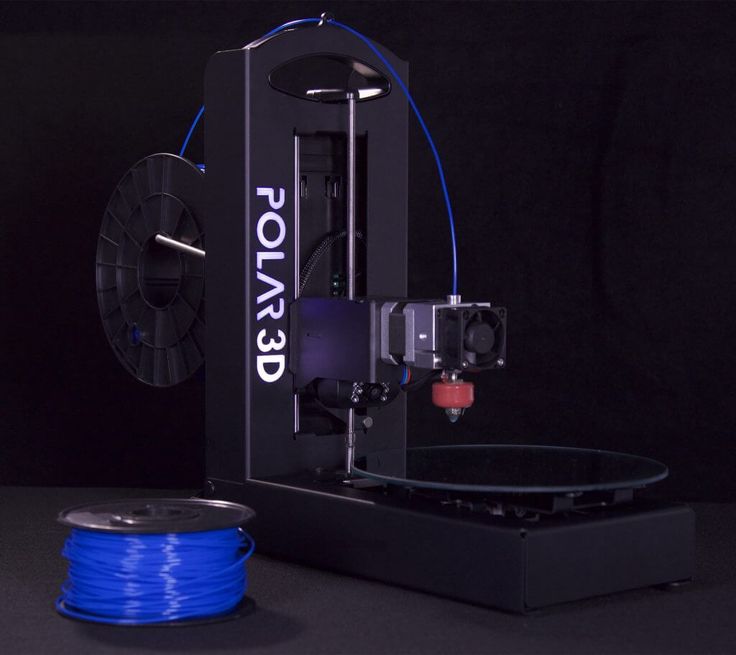 Our 3D printing materials work in tandem with our hardware and software to deliver accurate, repeatable results and industry-leading mechanical properties.
---
Smart SprintRay Ecosystem
Frictionless 3D Printing Workflow
---
---
End-to-end Workflow
SprintRay Pro S is part of the full 3D printing ecosystem, which also includes cloud-based design and printing software, the Pro Wash/Dry automated cleaning system, and the world's most advanced post-curing with ProCure 2.
Designed Just for Dentistry
When you step up to SprintRay, you're joining a community of thousands of dentists who use our products every day to enrich their patients' lives. Our products are designed from the ground-up to empower your digital workflow.
What's in the box
- Pro S 3D Printer
- Smart Resin Tank
- Heated Build Platform
- Finishing Tools
- Quick Start Guide
- Warranty Card
- Power Cable
Get help buying
Have a question? Call a Specialist Call 1-800-914-8004.
Schedule a Demo
Find a SprintRay distributor
SprintRay works with with major dental sales channels to bring you the most seamless buying experience.
Find Your Distributor
SprintRay MoonRay S High Resolution DLP 3D Printer
Home
Store
SprintRay MoonRay S High Resolution DLP 3D Printer
The MoonRay S is a wireless, desktop DLP 3D printer that excels at printing large parts while maintaining precise detail. The ultra-durable resin tank means you won't be replacing your tank every few prints, maximizing uptime with minimal maintenance. All of this makes the MoonRay S the perfect 3D printer for business and educational settings as well as home use for individuals.
Remove from wishlist Add to wishlist loading.
..
Available Add-ons (3)
Show More Addons
Product No. M-MHP-GUHF
Seamless User Experience
The MoonRay S combines the high resolution capabilities of Stereolithography (SLA) 3D printing with the latest Texas Instruments Digital Light Processing (DLP) technology. This means the MoonRay is both technically capable of producing highly detailed and accurate prints but also has flawless user experience. The MatterHackers test team was very impressed with the easy setup and also the everyday ease of use with this printer. This is one of the lowest cost DLP resin printers available, which makes the Sprintray MoonRay S the best choice in desktop DLP 3D printers for businesses, educators, and individuals alike.
Dependable, high resolution projector
At the core of MoonRay S is a custom-built UV DLP projector, RayOne. Created so every MoonRay S would be equipped with a well-calibrated, long-lasting projector.
RayOne hits the correct light wavelength consistently across the build platform for improved resin-curing control and dimensional stability. This method of curing also enables the MoonRay S to achieve a 1 inch per hour printing speed at 100 micron z-resolution. Parts printed with MoonRay S and RayOne are exceptionally detailed and precise, with a dimensional accuracy of +/- 50 microns.
Create every detail
MoonRay S' exceptional accuracy is the result of the RayOne UV LED projector and the high-performance MoonRay materials. RayOne was developed in order to eliminate the distortion issues of conventional DLP and laser SLA 3D printing. It's uniform light intensity across the build platform ensures that all of your printed parts, regardless of size and shape, are accurate. MoonRay resins have been formulated for use with RayOne to print accurate parts with unlimited details.
Conventional DLP

There will often be distortion when using commercial projectors due to the manufacturing and assembly quality of the lenses.

Laser SLA

The laser reflecting off of the printer's mirrors can compromise resolution and accuracy in the outer parts of the build platform.
MoonRay S Projector
The high quality lenses in RayOne ensure parts printed
by MoonRay S will be dimensionally accurate.
Print more models in less time
Unlike laser SLAs that are drastically slower when printing large or complex parts, MoonRay S' print speed is consistently fast, and only dependent on the height of your model. Printing multiple models takes the same amount of time as printing one model, making MoonRay S the most time-efficient 3D-printing option and up to ten times faster than laser SLA 3D printing.
Printing one model or ten takes the same machine time
RayOne Projector Technical Specifications
100 Microns XY Resolution (Pixel Density)
1280 by 800 Pixels
Glass + Polycarbonate Lens Construction
Texas Instruments DLP Chip
405nm Blue-Violet Light
LED-based Light Source
50,000 Hours Expected Lifetime
Machined Aluminum Structure
Ultra durable resin tank
MoonRay S' unique resin tank was made to last.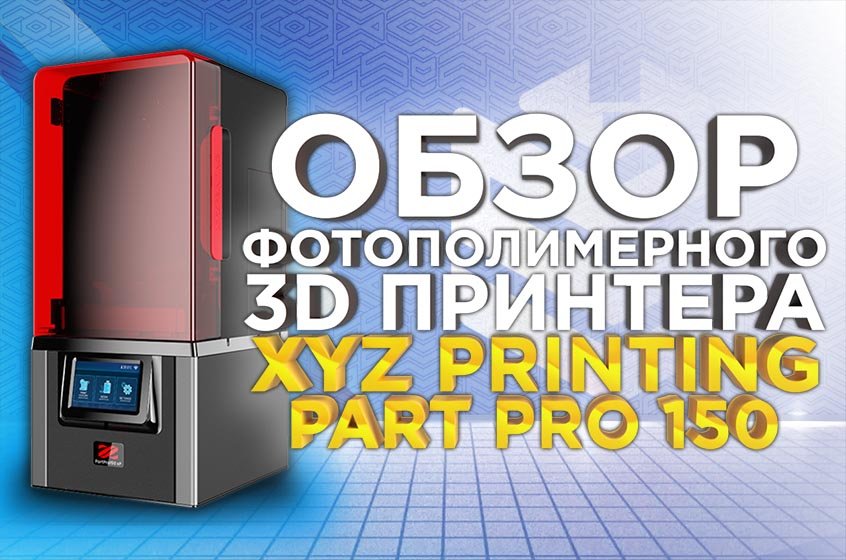 No more costly resin tank maintenance -- no more replacing your resin tank regularly or changing the PDMS layer. You can focus on creating and printing amazing models instead of spending time on machine maintenance. MoonRay S' durable resin tank lasts up to 25 times longer than the resin tanks of similar 3D printers. While most resin tanks require changing every 2 liters, the MoonRay S tank can last through up to 50 liters of resin before needing to be replaced.
Machined Aluminum Base Plate
Built-in Drain
Vacuum Formed Cover
Up to 50 Liters Extended Lifetime
One Spare Included
The perfect material for any project
The MoonRay S uses UV Sensitive Photopolymer resin available in both standard and functional varieties. Standard Resins come in a variety of colors, including orange, white, and clear. MoonRay Resins have been formulated to stay true to the original dimensions of your model and preserve every detail. Functional Resins bring extra capabilities to your MoonRay S.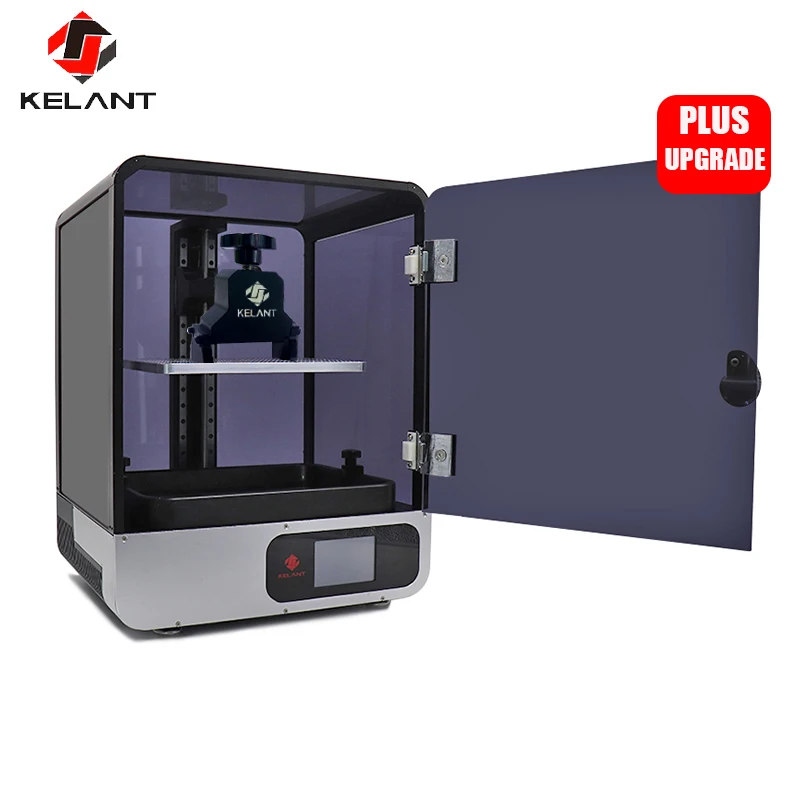 Castable Resin allows you to print and cast jewelry with very fine details. Modeling Gray Resin is an excellent choice for engineers and artists because of it's opaque finish and neutral tone.
Functional
Sculpting Grey Resin
Castable Resin
Flexible Resin
Standard
Green
Red
Orange
White
Clear
MoonRay S Technical Specifications
Build area: 13 x 8 x 20 cm
Layer Thickness Options: 20 x 50 x 100 Microns
Minimum Feature Size: 100 Microns
Print Speed: 1 in/hour at 100 Micron z height
Wireless: LAN or Ad-Hoc WiFi b/g/n
Wired Connectivity: LAN via Ethernet
Unit Size: 38 x 38 x 50 Cm
Unit Weight: 14 kg
What's in the Box
MoonRay S 3D Printer
RayWare Software Access
Resin Tank
Spare Resin Drum
Build Platform
1 Liter of Standard Resin
Finishing Kit
Power Supply
Ethernet Cable
Shipping Notice
Please note that, due to its size and weight, this product cannot be shipped to a PO Box.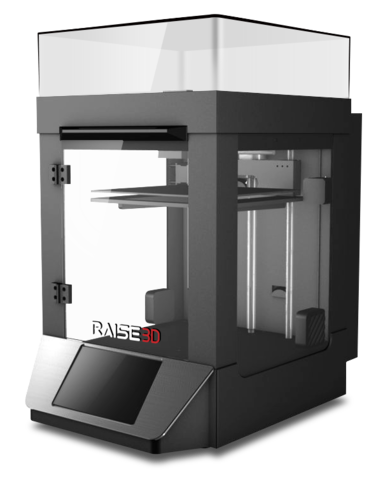 If you have any questions or would like help making shipping arrangements, please contact [email protected]
Moon base 3D printed from lunar soil / Sudo Null IT News It is on such a project that the European Space Agency (ESA) is working in collaboration with renowned architect Norman Foster.
Human colonization of the Moon is no longer a utopian fantasy, but a promising goal. People do not want to build a base on the Moon "for show" - it can bring tangible benefits. The moon also has a variety of minerals, including metals valuable for industry: iron, aluminum, titanium. In the surface layer of soil (regolith), an isotope 9, rare on Earth, has been accumulated0007 helium-3 , which can be used as fuel for advanced thermonuclear reactors. Deep vacuum and the availability of cheap solar energy open new horizons for electronics , foundry , metalworking and materials science . The moon, due to its impressive landscapes and exoticism, would be an attractive object for tourists.
ESA is therefore experimenting with various approaches that could enable construction on our planet's satellite in the future. At this stage, with the help of industrial companies, ESA is developing a project for a 3D lunar base from space soil.

"On Earth, full-fledged structures are already being created using 3D printing. Our fellow industrialists have tried to see if it is possible to build a safe environment for humans on the Moon in a similar way."

Foster + Partners, led by renowned architect Norman Foster, creator of London's famous Gherkin skyscraper and other buildings, has proposed hinged "domes" as a supporting structure. The special structure of their walls will protect the inhabitants from micrometeorites and cosmic radiation. The astronauts will live inside the dome, in an inflatable "cocoon". The hollow structure, reminiscent of the bones of birds, should be a good compromise between strength and lightness. The base model is designed for 3D printing from a one and a half ton bar of lunar soil.

"3D printing could potentially enable the construction of a lunar settlement without massive supplies of materials from Earth.
The new possibilities this idea opens up can be taken into account by the international space agencies in the context of their own lunar exploration projects."

added Scott Hovland, ESA's manned flight manager.

"On Earth, we have already adapted to building in extreme conditions and have learned to take advantage of a particular environment, focusing on local natural materials. We are guided by the same logic in the lunar project"

explains Xavier de Questellier of Foster + Partners.


Lunar Base 3D Printer

The D-Shape printer that prints the base has a 6 meter frame nozzle array that sprays an adhesive solution onto the sand-like building material. 3D prints are made in layers. Monolite is now using it on artificial coral reefs to create protection against the destruction of powerful sea waves.

"We first mixed our model lunar soil with magnesium oxide. This is the "paper" that we can print on. Then we apply our "ink" - a special saline solution that holds the "paper" together into a solid structure.
Right now our printer is printing at about two meters per hour, but the next generation printer will already be able to reach 3.5 meters per hour, so the whole building can be completed in a week."

Enrico Dini, founder of Monolite, explains.

The adaptation of the "terrestrial" printer to space work was carried out by the Italian space company Alta SpA in collaboration with the technical university Scuola Superiore Sant'Anna in Pisa. Particular attention was paid to the peculiarities of working in a vacuum: after all, under these conditions, the liquid will instantly boil.


"To avoid this, we place nozzles under the regolith layer. We have found that 2mm droplets are successfully retained in it by capillary forces, so the printing process can take place in a vacuum. "

, explained Giovanni Cesaretti, Alta employee.

An interesting side result of the work was the discovery of a source of "lunar" soil in Europe. In general, regolith is produced and sold by specialized companies in kilogram quantities, but this project needs tons of it.

The solution was found in the Apennines. The basalt rock of a dormant volcano in central Italy was 99.8% identical to the lunar soil.

The validation of the concept itself has now been completed, further work is still ahead. Other threats must be taken into account: lunar dust dangerous for people to inhale, the temperature features of the Moon. 3D printing works well at room temperature, but due to the absence of an atmosphere on the moon, the difference between night and day temperatures is very large. Only the poles differ in a more "mild" climate.

Personal site - Overview of construction 3D printers.

Overview of the most famous construction 3D printer projects.


Construction 3D printing, one of the promising areas for the spread of space age technologies in the mass production and consumer environment. This is a technological innovation of the near future, directly related to the human living space.

3D printing is one of the most common digital production technologies today. Production of products from a digital template, by the method of gradual growth directly from raw materials, bypassing the complex branching production chains inherent in modern industry. The so-called "additive manufacturing". This is potentially the main production method of the space age. Since additive manufacturing relies on lightweight universal production machines like 3D printers and lightweight "Micro workshops" that allow you to automatically assemble any finished products from parts. An additive manufacturing system can be relatively easily distributed quickly and cheaply in outer space.
The properties of the additive industrial system make it possible in the near future to actively industrialize extraterrestrial space. And to significantly transform the environment on earth, since the infrastructure of digital production costs much less and pays for itself faster than traditional production lines. Accordingly, along with its mass distribution, the growth of production will accelerate many times over. And along with production, the level of income of the population and the number of consumer goods that form the basis of the living space of modern people will grow.

Now the mass distribution of additive manufacturing has not yet begun. Basically, due to the fact that modern digital production does not have all the necessary characteristics to become the basis of the industry, high quality, high speed, and low cost. Modern 3D printers have low productivity, and the products they produce are usually more expensive than traditional mass-produced products. Therefore, now, 3D printing is spreading mainly in the field of high technologies, as it justifies itself in the production of expensive, unique products.

3D printing, can be used not only in manufacturing, but also in construction.
In recent years, active research has begun in the field of 3D construction, which is mainly carried out by extruding thin jets of concrete, using construction printers, in automatic mode. And in this way, the gradual growth of walls, or other structures of buildings, is carried out layer by layer.
In construction and building structure manufacturing, technology complexity and precision requirements are not high compared to manufacturing. And the current level of 3D printing technology fully meets the standards required for construction. Consequently, modern digital production technologies in the construction industry are ready for the start of mass distribution.
Now, the transition of 3D construction printing from experimental machines to serial production and mass construction begins. Construction printers appear on open sale, including, there are such machines in Russia.

Construction printers do not fundamentally differ from their smaller brothers in production 3D printers, representing their larger constructive counterparts.
Construction 3D printers come in three main designs. Portal, deltoid, and printer manipulators.
Portals. Machines similar to household 3D printers. Resembling rail-mounted gantry cranes with a long frame positioned over a house under construction. Along the frame, the "Print head" (extruder), a device for supplying concrete, moves. Due to the synchronization of the movements of the frame along the rails, the head in width and height, and the supply of concrete, the print head extrudes concrete in layers, repeating the digital pattern embedded in the printer program.
"Deltoidal" printers are also called "Three Axis" printers that look like an inverted Greek letter "Delta", or an inverted tripod, consisting of three cables or rods that hold the print head. And a high frame, on top of which are fixed machines that control the supply of cables or rods. The print head moves by synchronously changing long cables or rods that repeat the pattern laid down in the program.
"Printers-manipulators" are structural analogues of mechanical arms - manipulators, consisting of several flexible joints, giving them greater mobility. Similar in appearance to modern welding robots that are on the conveyors of the automotive industry. With the difference that at the end of the manipulator printers, there is a print head for supplying concrete. Construction is carried out by repeating the movements of the manipulator and the solution supply device of the template embedded in the printer program.
All of the listed design schemes of building 3D types of printers have their own advantages and disadvantages. Thus, portal-type printers are large in size, and for their operation, it is necessary to pre-lay rails with high accuracy. Delta printers have a very simple design, and a minimum of moving parts, but also have large dimensions. Manipulator printers are very compact, easy to transport and easy to install at the construction site, but such machines are complex in design, high-tech, and, accordingly, expensive. On the other hand, the cost of manipulator printers can be greatly reduced with mass production, in which case they can outperform larger, portal printers due to lower material costs.

3D construction is one of the most probable areas for the spread of 3D printing in the industry, due to the relatively low level of technology in the construction industry and at the same time its high financial turnover. In the construction industry, 3D printing technology wins in terms of cost-effectiveness.
In the past few years, active experiments have been going on in the field of construction 3D printing, which, now, have led to the creation of the first serial samples. In the next few years, construction 3D printing is likely to enter the mass market and become widespread.
The widespread use of 3D printing in construction promises to bring with it high automation of construction processes, the utmost simplification of technological chains in the construction industry, a decrease in the share of manual labor in construction, as well as in the construction industry in general. And accordingly, to make construction much faster and cheaper, which will entail a significant reduction in the cost of building housing and various structures.

Construction costs included in the prices of rent and the prices of various goods, due to the depreciation of industrial premises, warehouses and retail outlets, have a significant weight in the total share of expenses. The high cost of mortgage loans is one of the main sources of headache for modern people. High housing prices are one of the factors hindering the independence and mobility of people, especially the younger generation. They bind to family and personal ties, bind freedom of movement and personal mobility, fetter freedom of experimentation, freedom of choice, and thus hinder the development of progress.

Living quarters are part of the human environment. Small patches of personal living space. If housing becomes cheaper, people's lives will become easier and freer in every respect. Along with the spread of digital production in construction, there will be an implementation of space age technologies and an increase in the quality of life, one of the main incentives for moving into a new era. And the formation of the space age habitat, the main pillar of the process of space expansion.

Construction 3D printing, once widely adopted, could potentially be a bridge between mass digital construction and mass digital production. Since construction printing will outstrip production due to its simplicity. But it will attract large financial flows and investments in the field of 3D printing in general, and, accordingly, will stimulate the development of digital production in other industries, playing the role of "Locomotive".

Below is a small overview of the most famous construction 3D printer projects.
Some of the modern construction 3D printers are already being mass-produced and are available on the open market. One of these machines is the printer of the Russian developer "Spetsavia" http://specavia.pro/, it is sold and available for use by construction companies.

Discuss in the forum: http://cosmosclub.forum2x2.ru/t21-topic

Project of construction printers "Contour Crafting" "Contour Crafting".

The University of Southern California Center for Automated Rapid Manufacturing Technologies, which designs Contour Crafting 3D construction printers, is headed by Professor "Berock Khoshnevis", an American of Iranian origin.

Berok Khoshnevis, one of the first experimenters and ideologists of building 3D printing. He started working on construction 3D printers in the nineties, guided by the earlier theoretical developments of Victor Papanek. Design for the real world.

Read online: http://nordisk.pp.ru/on-line/files/+blog/54A5D88A-F90C-4798-90A4-5E5FBE2BD080/10_Papanek.pdf

Download: http://monster-book.com/dizayn-dlya-realnogo-mira

And at the beginning of the 2000s, under his leadership, the first prototype was created.
The authorship of Khoshnevis also owns the term Contour Crafting, which means contour construction.
In the laboratory of Khoshnevis, there is a constant work on the improvement of 3D construction printing. From time to time there are publications about new machines. But the project has no real buildings of commercial housing yet. Although, there are plans for the construction of experienced, full-size buildings.

The disadvantage of the Contour Crafting project is the low rate of development. Its competitors such as China's Shanghai WinSun are already building and negotiating major contracts for the future.
The advantages include the high declared quality. Contour Crafting printers print with special concrete containing impurities of mineral fiber that can withstand a load of about 700 kilograms per square centimeter. For comparison, standard building concrete has a strength of about 400 - 500 kilograms per centimeter. Printers Kontur Crafting are capable of laying rebar on concrete in automatic mode. Lay out various support beams and additional structures, such as water pipes, using an automatic arm - a manipulator. According to the concept, the Contour Crafting machine is not just a construction printer, but a universal construction robot.
In perspective, Contour Crafting printers should not print bare walls like most modern printers. And to build houses almost ready for delivery, with roofs, communications and a fine, finishing coating on the walls, without the use of manual labor, this is what the Kontur Grafting project compares favorably with modern competitors.

Berok Khoshnevis has also repeatedly stated the possibility of using construction 3D printing to build habitable bases on the Moon or Mars. Printers can build habitable and technical buildings using the undersoil, which will significantly reduce transport costs for equipping alien bases. Printers do not need oxygen, they are not afraid of extreme space temperatures and radiation, and therefore, they are a convenient, functional tool in space conditions.

InfoCity: Contour Crafting technology will allow you to build entire settlements on the moon using a 3D printer. http://www.infocity.az/2016/07/technology-contour-cra..

Beroch Khoshnevis is involved in the development of advanced building printers with the US Navy, with the aim of quickly building houses and various buildings on remote shores, where it is long and expensive to deliver building materials.

3D today. The US Navy is interested in 3D printing of concrete buildings: http://3dtoday.ru/industry/vms-ssha-interesuyutsya-3d-pechatyu-betonnykh-zdaniy.html

And participates in the creation of space printers, together with the US National Aerospace Agency.

Related links:
Contour Crafting official website: http://www.contourcrafting.org/

Inosmi. (Interview with Khoshnevis) The era of automatic construction: http://inosmi.ru/world/20131013/213824981.html

Ntp.com. Professor Berok Khoshnevis intends to introduce 3D printing into construction: http://www.ntpo.com/obzor-sovremennyh-tehnologii/sovremennye-tehnologii-v-stroitelstve/37952-professor-berok-khoshnevis-nameren-vnedrit-3d-pechat-v-stroitelstvo.html

Naked Science: Giant 3D printer builds a house in 24 hours: https://naked-science.ru/article/hi-tech/gigantskii-3d-printer-stroit-d

DailyInfo. Monster machines: Contour Crafting is the largest 3D printer that can build a three-story house in one day: http://www. dailytechinfo.org/news/5558-mashiny-monstry-contour-crafting-samyy-bolshoy-trehmernyy-printer- kotoryy-smozhet-vozvesti-dvuhetazhnyy-dom-za-odni-sutki.html

Basalt today. New 3D printing technology from regolith and basalt has won a NASA competition: http://ru.basalt.today/2016/07/6380/

Lecture by Khoshnevis video:

European design of a 3D printed lunar base.

The European Space Agency - "ESA", (ESA), is working on the creation of 3D printed cases for habitable bases on the Moon. Together with the London-based international architectural firm - "Foster + Partners" (Foster + partners), it is planned to use a 3D printer - "D-Shape", from the British company Monolite, for printing.


The printer's printhead moves on a six meter frame. The printer prints at a speed of 2 cubic meters per hour, the final modification should print at a speed of about 3.5 cubic meters per hour. As the main material for construction, it is planned to use lunar soil - "Regolith", consisting of fragments of lunar rock, basalt, and the remains of meteorites accumulated on the surface of the moon, over billions of years of meteor bombardment.
The habitable base housings should be domed structures printed by a 3D printer from lunar soil with a small admixture of a mineral binder based on magnesium oxide, which, according to the developers, is superior in its characteristics to concrete. Inside the domes, there should be light, inflatable habitable spaces that serve to maintain a sealed environment with atmospheric pressure.
Due to their low weight, inflatable modules can be delivered from the ground at no great cost, but their thin walls do not protect against the main threats of outer space. Massive domes printed from "Free", lunar regolith, will help protect base crews from meteor dust, cosmic radiation and sudden temperature changes.
In the future, construction 3D printers can be actively used in space base projects. Since they allow the cost of protected habitable premises and a variety of structures from past materials. Significantly saving money on the delivery of structures from the ground.

Links to related publications:
Giktimes. 3D printer will print the lunar base from regolith: https://geektimes.ru/post/168109/
Inspector. 3D construction on the Moon and Mars: http://www.ispaceman.ru/3d-stroitelstvo-na-lune-i-na-marse
L-post.ru. The lunar base will be created by a 3D printer D-shape: http://lpost.ru/futuro/2013/02/03/lunnuyu-bazu-sozdast-3d-printer-d-shape/

Russia can use 3D printing to build a base on the moon.

According to the head of the National Center for the Study of Natural Substances, Russia could use 3D printing and a patented "gyroscopic windmill" to build a habitable base in the polar regions on the Moon. Settlers will be able to obtain powder materials for 3D printing from recycled lunar regolith.

Source translation for gearmix (Sergey Lukavsky)
Source: http://gearmix.ru/archives/27650

Construction 3D printers by Andrey Rudenko.
Andrey Rudenko, a native of the USSR, lives in the USA, in the state of Minnesota, one of the first creators of experimental construction 3D printers and one of the first developers of full-scale machines for construction 3D printing. Andrey launched the first experimental car on April 21, 2014.




Video:


On August 24, 2014, a miniature lock was printed using a full-scale construction printer prototype. It was not possible then to print residential buildings because of the difficulty in obtaining a building permit using an untested method. On September 20, 2015, Andrew completed the printing of a hotel in the Philippines.

3D today. Andrey Rudenko finished printing the world's first castle: http://3dtoday.ru/industry/andrey-rudenko-zakonchil-pechat-pervogo-v-mire-zamka.html

Video. Andrey Rudenko's printer prints the lock:


Video, printing of a section of the wall of the house, Andrey Rudenko's printer:


Not tomorrow. The world's first 3D printed luxury hotel built in the Philippines0005


Andrey Rudenko is now preparing to launch his first mass-produced construction 3D printer.


3Dtoday. Building 3d printer from Andrey Rudenko: new video and pre-order: http://3dtoday.ru/blogs/zhvtlt/building-a-3d-printer-from-andrey-rudenko-new-video-and-preorder-featu/

Giktimes. 2 days to create a residential building: 3D printers help build houses: https://geektimes.ru/post/271774/

Interview with Andrey Rudenko:
3Dtoday. More about 3D printing of houses - an exclusive interview with 3D Today with Andreem Rudenko:

Andrey Rudenko official website (English): http://www.totalkustom.com/

BetAbram 3D printers.

The Slovenian company "BetAbram", "Bet Abrams" is one of the first to launch a line of 3D printers of its own production on the market.
The smallest printer in the series, "P3", has a print area height of 2 meters, a length of 4 meters, and a width of 3 meters.

Medium-sized printer - "P2", has the same print area height of 2 meters, but is already 12 meters long and 6 meters wide.
Printer of maximum dimensions - "P1", has a two-meter height, 16 meters in length and 9 meters in width.
Cost of printer line:
BetAbram P3 — $16,000
BetAbram P2 — $27,000
BetAbram P1 — $44,000

3dnews.ru. BetAbram 3D printer: an inexpensive device that will "print" your house: http://www.3dnews.ru/820938

Construction 3D printers from the Italian company "WASP".
The idea of ​​the 3D printer production project appeared around 1994, with its founder, "Massimo Moretti", who was interested in advanced technologies in his youth and worked in his father's workshop, where he made toys.


During his experiments, Massimo's attention was attracted by a small earthen wasp "English "wasp"", which built its own nest from clay and earth. Osa gave Massimo the idea of ​​developing construction and manufacturing using readily available and cheap "local" materials, using high technology. Massimo proposed the idea of ​​building mud houses in developing countries and gathered a group of interested students. After that, the WASP project began to actively develop.
Now WASP is a recognized manufacturer of 3D printers.
The company makes printers of its own design, and uses printing from natural materials in its machines.
WASP produces a line of Delta WASP printers with different sizes and different print areas. Household printers capable of printing mugs and figurines, medium-sized printers that print statues and various models, and large printers, with a working area height of 3 and 12 meters, capable of printing clay houses and various buildings.


Official website of the company "WASP", line of printers of the company: http://www.wasproject.it/w/en/3d-printers/


3Dtoday. Feel like a potter: http://3dtoday.ru/blogs/ermolife/feel-like-gonchar/

Construction printer version of the "BigDeltaWASP Custom series", with a print area of ​​three meters in height. It only takes two workers and two hours to install it. Currently, to build a full-fledged house, such a printer takes about two weeks. (The low construction speed for 3D printing, apparently, is not due to the low productivity of the printer, but to the long drying of the clay layers applied by it. That is, the productivity of the machine can be significantly increased if a little cement is added to the mixture)


Internet magazine ideas for business. 3D printer for printing / building houses: http://domashniy.biz/3d-%D0%BF%D1%80%D0%B8%D0%BD%D1%82%D0%B5%D1%80-%D0 %B4%D0%BB%D1%8F-%D0%BF%D0%B5%D1%87%D0%B0%D1%82%D0%B8%D1%81%D1%82%D1%80%D0% BE%D0%B8%D1%82%D0%B5%D0%BB%D1%8C%D1%81%D1%82%D0%B2%D0%B0-%D0%B4%D0%BE%D0%BC /


No tomorrow. An Italian company is developing a 3D printer for building mud houses: http://www.vzavtra.net/stroitelnye-texnologii/italyanskaya-kompaniya-razrabatyvaet-3d-printer-dlya-stroitelstva-domov-iz-glinistogo-rastvora.html

And the printer "Big Delta WASP 12", "BigDeltaWASP 12m" measuring 12 meters high and 6 meters in diameter. Currently the largest in Italy. According to the developers, the system consumes a minimum amount of energy and is capable of printing with any materials, including clay. According to the developers, modifications of the Big Delta printer will be able to work on other planets, creating inhabited buildings for colonists, relatively protected from radiation and meteors, and various technical structures.


Giktimes. Big Delta is the largest 3D printer in the world from Italy capable of building houses: https://geektimes.ru/post/262800/


3D print conference. The largest delta printer for printing houses from WASP: http://3dprintconf.ru/ru/post/samiy-bolshoy-delta-printer-dlya-3d-pechati-domov-ot-wasp


One of WASP's strategic goals is to create a "Mile Zero" house building technology, that is, using materials found in the surrounding area. Construction machines must be mobile, easy to deploy on the construction site, and have low energy consumption, including being designed for autonomous, renewable energy sources.


3D printer of the Netherlands company "NNRGY Crops".

A new Dutch company, NNRGY Crops, is developing a construction printer that prints houses from so-called "Bioconcrete", a mixture of sand, cement and vegetable fiber. NNRGY Crops founder and entrepreneur Jean-Govert van Gilst plans to use the tall, fast-growing Chinese miscanthus grass as a source of plant fiber.

N3D website. NNRGY Crops will print bio-concrete houses: http://www.n3d.biz/3d-materialy/kompaniya-nnrgy-crops-budet-pechatat-doma-iz-bio-betona.html

Self-made 3D printer "Vesta B2" "V2 Vesta".
Texas student Alex Le Roux designed a small, homemade 3D construction printer, the V2 Vesta, and used it to build an experimental "Tiny House" measuring just 2.4m x 1.5m x 2.1m.




Vesta V2 printer, has a 3 x 3 x 3 meter printable area, and is based on the "RepRap" printer model files, designed for printing components on serial printers, and self-assembly. RepRap printer family files are published in the public domain.
RepRap printers are, in a sense, the prototype of the digital production of the future. Machine tools capable of making copies of themselves from openly published digital drawings.
Installing the printer on the construction site takes only half an hour. Printer print speed, about 9centimeters per second horizontally, with a concrete solution flow rate of 4 liters per second.
Alex, put the printer to the test by printing a small house that can accommodate only a mattress, and which looks more like a barn or a small back room. But for the first student experience, this is quite a good result.
Printing of the experimental building took 24 hours.
Alex plans to design a new "V3 Vesta" printer that will be three times faster than the previous one. And signing a contract for 3D printing that fully complies with the standards of building houses in Michigan.
Alex also expects to attract additional funding for the further development of his project.

3D pulse: http://www. 3dpulse.ru/stroitelstvo/konstruktsiya-malenkii-dom-napechatana-na-3d-printere-iz-betona-vsego-za-24-chasa

Website. 3D printers "Vesta": https://www.vestaprinter.com/blog/post/124959189223/smaller-prints

"3D Builder", a multi-purpose construction 3D printer - manipulator from Amsterdam.
At the recently held in Amsterdam, the exhibition for the design and construction of houses "Fab City" "FabCity", two well-known companies in this field BAM and Universe Architecture, presented a new joint product, the construction printer "3D Builder".


The new printer is designed as a manipulator, a robotic arm with many degrees of freedom. The printer has many interchangeable heads for printing with various materials.
The advantages of this printer design, compared to the more common frame-mounted design, include relative lightness and compactness, as well as flexibility in both freedom of movement and freedom of choice of printing methods and materials, thanks to interchangeable heads.
The ability to print with different materials, mount the reinforcing mesh in automatic mode and apply fine finishing coatings make the printer more versatile. In the future, allowing the construction of houses ready for delivery, without the use of manual labor.
To increase the mobility of the printer, together with the Tokyo firm AcoTech, they are developing a mobile platform for the printer, which will give it the ability to move around the construction site autonomously.
The printer can also be installed on traditional multi-purpose transport or construction machines, which will increase its mobility.

In the future, the printer can also be equipped with a lifting lift system, for the construction of multi-storey buildings.

3D pulse: http://www.3dpulse.ru/stroitelstvo/novyi-stroitelnyi-3d-printer-3d-builder-predstavlen-v-amsterdame
Micro systems org: http://www.micro-system.org/ novyj-robotizirovannyj-3d-printer-mozhet-pechatat-betonnye-doma-proizvolnoj-formy. php

3D printed "Building Bytes" building blocks.
The Building Bytes system, proposed by Brian Peters, co-founder of the Amsterdam Design Lab, uses portable 3D printers capable of operating as a localized brick factory to produce building blocks.


Blocks are printed with a liquid ceramic mass, usually used in the production of molds. The printing of one block takes 15 - 20 minutes, after which the block is fired in an oven.
Peters continues to work on improving the Builder Bytes system, with the goal of creating a mass-produced portable device capable of producing any building parts.
This approach to building 3D printing, such as the production of bricks, or blocks, is intermediate between expensive printers that print whole houses and labor-intensive technologies for the production of building materials. Brick printers are relatively cheap and require less manual labor. A house made of printed bricks must be built by hand. But this is a good option for small firms or independent, private developers.


http://www.n3d.biz/ Novelties in 3D printing. Building Bytes: 3D printed ceramic blocks for building large structures:

Dutch innovator group Sabin Design has developed a printer for printing building blocks or bricks.


Printed on a specialized 3D printer, Polybrix bricks have a complex geometry with detachable joints, which makes it possible to build walls or structures from them without the use of mortar and careful fitting. The wedge-shaped form of detachable joints promotes the bonding of bricks under the action of gravity.

3Dtoday. Researchers have created 3D printed bricks that can be connected to each other without cement mortar0005

Construction 3D printers of the Chinese company "WinSun" "Wing Sun".
A young construction company that entered the 3D construction market in April 2114 with a project to build 10 printed houses within a day, an area of ​​200 square meters and a cost of $4,800. It has big plans to develop the promising 3D printed construction market.

3Dtoday. Shanghai Winsun Company printed a five-story house and mansion: http://3dtoday.ru/blogs/news3dtoday/shanghai-company-winsun-has-printed-a-fivestorey-house-and-mansion/

Now the company has printed five-story buildings and mansions with an area of ​​more than 1000 square meters.

One of WinSun's latest projects is a 250 square meter office building in Dubai completed in 17 days.

3Dtoday. Around the world with 3D today. Dubai has completed the construction of a 3D printed "Office of the Future": http://3dtoday.ru/blogs/news3dtoday/around-the-world-with-3dtoday-3d-printing-of-microprosodic-through-the/


Currently, the company's specialists, together with the Ministry of Housing Construction of Saudi Arabia, are preparing a project for the mass construction of budget houses using 3D printing. It is expected to build about half a million houses by the end of 1017.