Industrial plastic 3d printer
ProX SLS 6100 3D Printer
The production-ready ProX® SLS 6100 features automated material handling and advanced 3D Sprint® software to deliver tough, high-resolution end-use parts and functional prototyping.
Production-Grade Materials
Produce tough, durable parts from a range of DuraForm® ProX production-grade nylon materials that have been optimized, validated and tested to ensure quality, with uniform 3D mechanical properties. The ProX SLS 6100 brings versatility to your applications, whether for functional prototyping or direct 3D production. Choose from industrial-grade, tough, impact and fatigue-resistant nylon 11 materials or strong, medical-grade, or flame-retardant capable nylon 12 thermoplastics, or filled nylons for advanced properties in terms of stiffness, temperature resistance, strength and surface finish.
ProX SLS 6100 Material Quality Control system
Unmatched Part Quality at High Throughput:
With faster build times than other SLS printers in its price point, high performance nesting and high density capability for a 25% larger build volume capacity, the ProX SLS 6100 delivers production quality parts in a fast and efficient process.
Best surface finish
Highest resolution and edge definition
High accuracy and repeatability
Uniform part properties
Predictive support through advanced 3D printing software increases uptime and SLS efficiency
Maximize Your Production with 3D Connect:
3D Connect™ Service provides a secure cloud-based connection to 3D Systems service for preventative support to enable better service, improved uptime and production assurance for your system. With 3D Connect Service, your system will automatically send alerts to 3D Systems' service team for immediate assistance in resolving printer-defined conditions or exceptions, solve problems remotely, pre-order parts, and schedule on-site services as required.
About this printer
Applications

Benefits

Tech Specs
Applications
Impact and temperature resistant durable parts
Covers, housings, enclosures
Jigs and fixtures
Reduced weight production parts
Knobs, handles and other dashboard/interior parts
Parts with snap fits and living hinges
Machinery components
Complex duct work
Benefits
Manufacture strong end-use parts and functional prototypes faster
Easily print any design without using supports or post-processing
Integrated solution with expert application support
Full automation of material handling frees valuable resource
Streamline your workflow with automated production tools
Lower cost of ownership with high throughput and material efficiency
Smoothest surface finish, highest resolution and edge definition of any SLS system
Tech Specs
Selective Laser Sintering (SLS) technology
Max build envelope capacity (W x D x H): 15 x 13 x 18 in (381 x 330 x 460 mm)
Broad range of production-grade nylon 11, nylon 12 and reinforced materials
Consistent mechanical properties
High production speed for its class of 2. 7 l per hour
Streamlined production control, including 3D Sprint™ integrated additive manufacturing software, fully automated powder handling and optional 3D Connect capability
Automated 3D part nesting
Maximized build volume and density
Setting the New Standard in 3D Printing

Bring increased productivity and quality to your SLS production process with this exclusive additive manufacturing software with tools for file preparation, automatic 3D nesting, quality checks for pre-build verification, and efficient build planning,

A new level of management in 3D production

3D Connect Service provides a secure cloud-based connection to 3D Systems service teams for proactive and preventative support, enabling better service to improve uptime and deliver production assurance for your system.
3D printing with plastics offers many choices for engineering grade materials, elastomers and composites. Do you need flexibility? Strength? Bio-compatibility? More?

3D print with plastics to build almost anything - used for prototyping, manufacturing, anatomical models and more. Select a plastic material and 3D technology to deliver the characteristics you need.
Interested in purchasing this printer?
You must have JavaScript enabled to use this form.
First Name
Last Name
Business Email
Company
Country -- Select Country --AfghanistanAlbaniaAlgeriaAmerican SamoaAndorraAngolaAnguillaAntarcticaAntigua & BarbudaArgentinaArmeniaArubaAscension IslandAustraliaAustriaAzerbaijanBahamasBahrainBangladeshBarbadosBelarusBelgiumBelizeBeninBermudaBhutanBoliviaBosnia & HerzegovinaBotswanaBouvet IslandBrazilBritish Indian Ocean TerritoryBritish Virgin IslandsBruneiBulgariaBurkina FasoBurundiCambodiaCameroonCanadaCanary IslandsCape VerdeCaribbean NetherlandsCayman IslandsCentral African RepublicCeuta & MelillaChadChileChinaChristmas IslandClipperton IslandCocos (Keeling) IslandsColombiaComorosCongo - BrazzavilleCongo - KinshasaCook IslandsCosta RicaCroatiaCuraçaoCyprusCzechiaCôte d'IvoireDenmarkDiego GarciaDjiboutiDominicaDominican RepublicEcuadorEgyptEl SalvadorEquatorial GuineaEritreaEstoniaEswatiniEthiopiaFalkland IslandsFaroe IslandsFijiFinlandFranceFrench GuianaFrench PolynesiaFrench Southern TerritoriesGabonGambiaGeorgiaGermanyGhanaGibraltarGreeceGreenlandGrenadaGuadeloupeGuamGuatemalaGuernseyGuineaGuinea-BissauGuyanaHaitiHeard & McDonald IslandsHondurasHong Kong SAR ChinaHungaryIcelandIndiaIndonesiaIraqIrelandIsle of ManIsraelItalyJamaicaJapanJerseyJordanKazakhstanKenyaKiribatiKosovoKuwaitKyrgyzstanLaosLatviaLebanonLesothoLiberiaLibyaLiechtensteinLithuaniaLuxembourgMacao SAR ChinaMadagascarMalawiMalaysiaMaldivesMaliMaltaMarshall IslandsMartiniqueMauritaniaMauritiusMayotteMexicoMicronesiaMoldovaMonacoMongoliaMontenegroMontserratMoroccoMozambiqueMyanmar (Burma)NamibiaNauruNepalNetherlandsNetherlands AntillesNew CaledoniaNew ZealandNicaraguaNigerNigeriaNiueNorfolk IslandNorthern Mariana IslandsNorth MacedoniaNorwayOmanOutlying OceaniaPakistanPalauPalestinian TerritoriesPanamaPapua New GuineaParaguayPeruPhilippinesPitcairn IslandsPolandPortugalPuerto RicoQatarRomaniaRussiaRwandaRéunionSamoaSan MarinoSaudi ArabiaSenegalSerbiaSeychellesSierra LeoneSingaporeSint MaartenSlovakiaSloveniaSolomon IslandsSomaliaSouth AfricaSouth Georgia & South Sandwich IslandsSouth KoreaSouth SudanSpainSri LankaRepublic of Sudan (North Sudan)St.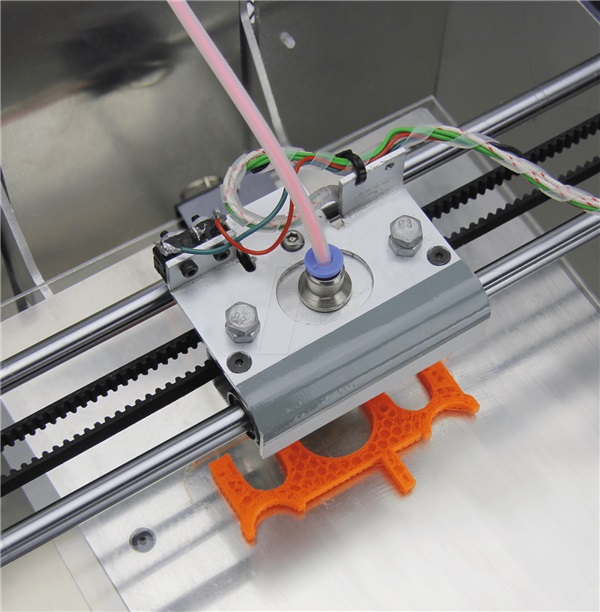 BarthélemySt. HelenaSt. Kitts & NevisSt. LuciaSt. MartinSt. Pierre & MiquelonSt. Vincent & GrenadinesSurinameSvalbard & Jan MayenSwedenSwitzerlandSão Tomé & PríncipeTaiwanTajikistanTanzaniaThailandTimor-LesteTogoTokelauTongaTrinidad & TobagoTristan da CunhaTunisiaTurkeyTurkmenistanTurks & Caicos IslandsTuvaluU.S. Outlying IslandsU.S. Virgin IslandsUgandaUkraineUnited Arab EmiratesUnited KingdomUnited StatesUruguayUzbekistanVanuatuVatican CityVenezuelaVietnamWallis & FutunaWestern SaharaYemenZambiaZimbabweÅland Islands
State -- Select State --Buenos AiresCatamarcaChacoChubutCiudad Autónoma de Buenos AiresCórdobaCorrientesEntre RíosFormosaJujuyLa PampaLa RiojaMendozaMisionesNeuquénRío NegroSaltaSan JuanSan LuisSanta CruzSanta FeSantiago del EsteroTierra del FuegoTucumánAustralian Capital TerritoryNew South WalesNorthern TerritoryQueenslandSouth AustraliaTasmaniaVictoriaWestern AustraliaBurgenlandKärntenNiederösterreichOberösterreichSalzburgSteiermarkTirolVorarlbergWienAcreAlagoasAmapáAmazonasBahiaCearáDistrito FederalEspírito SantoGoiásMaranhãoMato GrossoMato Grosso do SulMinas GeraisParáParaíbaParanáPernambucoPiauíRio de JaneiroRio Grande do NorteRio Grande do SulRondôniaRoraimaSanta CatarinaSão PauloSergipeTocantinsAlbertaBritish ColumbiaManitobaNew BrunswickNewfoundland and LabradorNorthwest TerritoriesNova ScotiaNunavutOntarioPrince Edward IslandQuebecSaskatchewanYukon TerritoriesAisén del General Carlos Ibañez del CampoAntofagastaAraucaníaArica y ParinacotaAtacamaBío-BíoCoquimboLibertador General Bernardo O'HigginsLos LagosLos RíosMagallanesMauleRegión Metropolitana de SantiagoTarapacáValparaísoAnhuiBeijingChinese TaipeiChongqingFujianGansuGuangdongGuangxiGuizhouHainanHebeiHeilongjiangHenanHong KongHubeiHunanJiangsuJiangxiJilinLiaoningMacaoNei MongolNingxiaQinghaiShaanxiShandongShanghaiShanxiSichuanTianjinXinjiangXizangYunnanZhejiangÎle-de-FranceOccitanieAuvergne-Rhône-AlpesBourgogne-Franche-ComtéBretagneCentre-Val de LoireCorseGrand EstHauts-de-FranceJuraNormandieNouvelle-AquitainePays de la LoireProvence-Alpes-Côte d'AzurBaden-WürttembergBayernBerlinBrandenburgBremenHamburgHessenMecklenburg-VorpommernNiedersachsenNordrhein-WestfalenRheinland-PfalzSaarlandSachsenSachsen-AnhaltSchleswig-HolsteinThüringenAndaman and Nicobar IslandsAndhra PradeshArunachal PradeshAssamBiharChandigarhChhattisgarhDadra and Nagar HaveliDaman and DiuDelhiGoaGujaratHaryanaHimachal PradeshJammu and KashmirJharkhandKarnatakaKeralaLakshadweepMadhya PradeshMaharashtraManipurMeghalayaMizoramNagalandOdishaPuducherryPunjabRajasthanSikkimTamil NaduTripuraUttar PradeshUttarakhandWest BengalCarlowCavanClareCorkDonegalDublinGalwayKerryKildareKilkennyLaoisLeitrimLimerickLongfordLouthMayoMeathMonaghanOffalyRoscommonSligoTipperaryWaterfordWestmeathWexfordWicklowAgrigentoAlessandriaAnconaAostaArezzoAscoli PicenoAstiAvellinoBariBarletta-Andria-TraniBellunoBeneventoBergamoBiellaBolognaBolzanoBresciaBrindisiCagliariCaltanissettaCampobassoCarbonia-IglesiasCasertaCataniaCatanzaroChietiComoCosenzaCremonaCrotoneCuneoEnnaFermoFerraraFirenzeFoggiaForlì-CesenaFrosinoneGenovaGoriziaGrossetoImperiaIserniaLa SpeziaL'AquilaLatinaLecceLeccoLivornoLodiLuccaMacerataMantovaMassa - CarraraMateraMedio CampidanoMessinaMilanoModenaMonza e BrianzaNapoliNovaraNuoroOgliastraOlbia-TempioOristanoPadovaPalermoParmaPaviaPerugiaPesaro e UrbinoPescaraPiacenzaPisaPistoiaPordenonePotenzaPratoRagusaRavennaReggio CalabriaReggio EmiliaRietiRiminiRomaRovigoSalernoSassariSavonaSienaSondrioSiracusaTarantoTeramoTerniTrapaniTrentoTrevisoTriesteTorinoUdineVareseVeneziaVerbano-Cusio-OssolaVercelliVeronaVibo ValentiaVicenzaViterboAichiAkitaAomoriChibaEhimeFukuiFukuokaFukushimaGifuGunmaHiroshimaHokkaidoHyogoIbarakiIshikawaIwateKagawaKagoshimaKanagawaKochiKumamotoKyotoMieMiyagiMiyazakiNaganoNagasakiNaraNiigataOitaOkayamaOkinawaOsakaSagaSaitamaShigaShimaneShizuokaTochigiTokushimaTokyoTottoriToyamaWakayamaYamagataYamaguchiYamanashiBusanDaeguDaejeonGangwonGwangjuGyeonggiIncheonJejuNorth ChungcheongNorth GyeongsangNorth JeollaSeoulSouth ChungcheongSouth GyeongsangSouth JeollaUlsanJohorKedahKelantanMelakaNegeri SembilanPahangPerakPerlisPulau PinangSabahSarawakSelangorTerengganuWilayah Persekutuan Kuala LumpurWilayah Persekutuan LabuanWilayah Persekutuan PutrajayaAguascalientesBaja CaliforniaBaja California SurCampecheChiapasChihuahuaCoahuilaColimaDurangoFederal DistrictGuanajuatoGuerreroHidalgoJaliscoMexico StateMichoacánMorelosNayaritNuevo LeónOaxacaPueblaQuerétaroQuintana RooSan Luis PotosíSinaloaSonoraTabascoTamaulipasTlaxcalaVeracruzYucatánZacatecasŚląskieŁódzkieŚwiętokrzyskieDolnośląskieKujawsko-pomorskieLubelskieLubuskieMałopolskieMazowieckieOpolskiePodkarpackiePodlaskiePomorskieWarmińsko-mazurskieWielkopolskieZachodniopomorskieAdygeya, RespublikaAltay, RespublikaAltayskiy krayAmurskaya oblast'Arkhangel'skaya oblast'Astrakhanskaya oblast'Bashkortostan, RespublikaBelgorodskaya oblast'Bryanskaya oblast'Buryatiya, RespublikaChechenskaya RespublikaChelyabinskaya oblast'Chukotskiy avtonomnyy okrugChuvashskaya RespublikaDagestan, RespublikaIngushetiya, RespublikaIrkutskaya oblast'Ivanovskaya oblast'Kabardino-Balkarskaya RespublikaKaliningradskaya oblast'Kalmykiya, RespublikaKaluzhskaya oblast'Kamchatskiy krayKarachayevo-Cherkesskaya RespublikaKareliya, RespublikaKemerovskaya oblast'Khabarovskiy krayKhakasiya, RespublikaKhanty-Mansiyskiy avtonomnyy okrug-YugraKirovskaya oblast'Komi, RespublikaKostromskaya oblast'Krasnodarskiy krayKrasnoyarskiy krayKurganskaya oblast'Kurskaya oblast'Leningradskaya oblast'Lipetskaya oblast'Magadanskaya oblast'Mariy El, RespublikaMordoviya, RespublikaMoskovskaya oblast'MoskvaMurmanskaya oblast'Nenetskiy avtonomnyy okrugNizhegorodskaya oblast'Novgorodskaya oblast'Novosibirskaya oblast'Omskaya oblast'Orenburgskaya oblast'Orlovskaya oblast'Penzenskaya oblast'Permskiy krayPrimorskiy krayPskovskaya oblast'Rostovskaya oblast'Ryazanskaya oblast'Sakha, RespublikaSakhalinskaya oblast'Samarskaya oblast'Sankt-PeterburgSaratovskaya oblast'Severnaya Osetiya-Alaniya, RespublikaSmolenskaya oblast'Stavropol'skiy kraySverdlovskaya oblast'Tambovskaya oblast'Tatarstan, RespublikaTomskaya oblast'Tul'skaya oblast'Tverskaya oblast'Tyumenskaya oblast'Tyva, RespublikaUdmurtskaya RespublikaUl'yanovskaya oblast'Vladimirskaya oblast'Volgogradskaya oblast'Vologodskaya oblast'Voronezhskaya oblast'Yamalo-Nenetskiy avtonomnyy okrugYaroslavskaya oblast'Yevreyskaya avtonomnaya oblast'Zabaykal'skiy krayCentral SingaporeNorth EastNorth WestSouth EastSouth WestA CoruñaÁlava / ArabaAlbaceteAlicante / AlacantAlmeríaAsturiasÁvilaBadajozBalearsBarcelonaBurgosCáceresCádizCantabriaCastellón / CastellóCiudad RealCórdobaCuencaGironaGranadaGuadalajaraGuipúzcoa / GipuzkoaHuelvaHuescaJaénLa RiojaLas PalmasLeónLleidaLugoMadridMálagaMurciaNavarra / NafarroaOurensePalenciaPontevedraSalamancaSanta Cruz de TenerifeSegoviaSevillaSoriaTarragonaTeruelToledoValencia / ValènciaValladolidVizcaya / BizkaiaZamoraZaragozaAargauAppenzell AusserrhodenAppenzell InnerrhodenBasel-LandschaftBasel-StadtBernFribourgGenèveGlarusGraubündenJuraLuzernNeuchâtelNidwaldenObwaldenSankt GallenSchaffhausenSchwyzSolothurnThurgauTicinoUriValaisVaudZugZürichChanghua CountyChiayi CityChiayi CountyHsinchu CityHsinchu CountyHualien CountyKaohsiung CityKaohsiung CountyKeelung CityMiaoli CountyNantou CountyPenghu CountyPingtung CountyTaichung CityTaichung CountyTainan CityTainan CountyTaipei CityTaipei CountyTaitung CountyTaoyuan CountyYilan CountyYunlin CountyŞırnakŞanlıurfaİstanbulİzmirAğrıAd?yamanAdanaAfyonkarahisarAksarayAmasyaAnkaraAntalyaArdahanArtvinAydınBalıkesirBartınBatmanBayburtBilecikBingölBitlisBoluBurdurBursaÇanakkaleÇankırıÇorumDenizliDiyarbakırDüzceEdirneElazığErzincanErzurumEskişehirGaziantepGiresunGümüşhaneHakkâriHatayIğdırIspartaKırşehirKırıkkaleKırklareliKahramanmaraşKarabükKaramanKarsKastamonuKayseriKilisKocaeliKonyaKütahyaMalatyaManisaMardinMersinMuşMuğlaNevşehirNiğdeOrduOsmaniyeRizeSakaryaSamsunSiirtSinopSivasTekirdağTokatTrabzonTunceliUşakVanYalovaYozgatZonguldakCrimeaCherkasyChernihivChernivtsiDnipropetrovskDonetskIvano-FrankivskKharkivKhersonKhmelnytskyiKirovohradKyivLuhanskLvivMykolaivOdesaPoltavaRivneSumyTernopilVinnytsiaVolynZakarpattiaZaporzhzhiaZhytomyrAberdeen CityAberdeenshireAngusAntrimArgyll and ButeArmaghAvonBanffshireBedfordshireBerkshireBlaenau GwentBordersBridgendBristolBuckinghamshireCaerphillyCambridgeshireCardiffCarmarthenshireCeredigionChannel IslandsCheshireClackmannanshireClevelandConwyCornwallCumbriaDenbighshireDerbyshireDevonDorsetDownDumfries and GallowayDurhamEast AyrshireEast DunbartonshireEast LothianEast RenfrewshireEast Riding of YorkshireEast SussexEdinburghEssexFalkirkFermanaghFifeFlintshireGlasgowGloucestershireGreater ManchesterGwyneddHampshireHerefordshireHertfordshireHighlandHumbersideInverclydeIsle of AngleseyIsle of ManIsle of WightIsles of ScillyKentLancashireLeicestershireLincolnshireLondonLondonderryMerseysideMerthyr TydfilMiddlesexMidlothianMonmouthshireMorayNeath Port TalbotNewportNorfolkNorth AyrshireNorth East LincolnshireNorth LanarkshireNorth YorkshireNorthamptonshireNorthumberlandNottinghamshireOrkneyOuter HebridesOxfordshirePembrokeshirePerthshire and KinrossPowysRenfrewshireRhondda, Cynon, TaffRoxburghshireRutlandShetlandShropshireSomersetSouth AyrshireSouth LanarkshireSouth YorkshireStaffordshireStirlingSuffolkSurreySwanseaTorfaenTyne and WearTyroneVale of GlamorganWarwickshireWest DunbartonshireWest LothianWest MidlandsWest SussexWest YorkshireWiltshireWorcestershireWrexhamAlabamaAlaskaAmerican SamoaArizonaArkansasCaliforniaColoradoConnecticutDelawareDistrict of ColumbiaFederated MicronesiaFloridaGeorgiaGuamHawaiiIdahoIllinoisIndianaIowaKansasKentuckyLouisianaMaineMarshall IslandsMarylandMassachusettsMichiganMinnesotaMississippiMissouriMontanaNebraskaNevadaNew HampshireNew JerseyNew MexicoNew YorkNorth CarolinaNorth DakotaNorthern Mariana IslandsOhioOklahomaOregonPalauPennsylvaniaPuerto RicoRhode IslandSouth CarolinaSouth DakotaTennesseeTexasUnited States Minor Outlying IslandsUS Virgin IslandsUtahVermontVirginiaWashingtonWest VirginiaWisconsinWyoming
Industry - None -Academic & ResearchAerospace & DefenseDentalHealthcareManufacturing & PrototypingTransportation & Motorsports
Sub-Industry - Select -Medical Device ManufacturersMedical Contract ManufacturersHospital or Medical ClinicMedical SchoolsOther HealthcareDental ClinicsDental Equipment ManufacturersDental LabsDental SchoolsOther DentalMilitary AviationCommercial AviationDefenseSpace & UAVOther Aerospace & DefenseAutomotiveTruck, Bus & RailMotorsportsAftermarket & ServiceRecreation & MarineOther Transportation3D Printing Service BureausFoundriesElectronics & ConnectorsSemiconductorTurbomachineryJewelryConsumer & Durable GoodsOther Manufacturing
Address
Postal Code
Job Level -- Select Job Level --C-LevelPresident or VPDirectorManagerProfessional StaffConsultant or ContractorIntern or StudentHobbyist
Job Function -- Select Job Function --Engineering - SoftwareEngineering - HardwareManufacturingFinanceITLegalMarketingPurchasingSalesService Technician - HardwareService Technician - SoftwareOther
Level of Interest -- Select Your Level of Interest --Beginning ResearchEvaluating Solutions and CompetitorsInterested in Buying in 1-3 MonthsInterested in Buying in 3-6 MonthsInterested in Buying in 6-12 MonthsI would like to speak with a Solutions SpecialistI have a Support Issue or Question
Area of Interest - Select -Printers• Professional Printer (ColorJet, MultiJet)• Production Printer (SLA, SLS, Metal/DMP)• Figure 4• Titan Additive• OtherSoftwareHaptics• HapticsHealthcare• Virtual Surgical Planning• Anatomical Modeling• Kumovis Additive
3D Printer - Select -MJP• ProJet 2500• ProJet 2500 Plus• ProJet 2500W• ProJet 2500 IC• ProJet 3600• ProJet 5600CJP• ProJet 260 Plus• Projet 360• ProJet 460 Plus• ProJet 660Pro• ProJet 860ProDMP• DMP Flex 100• ProX 200• DMP Flex 200• DMP Flex 350• DMP Factory 350• DMP Factory 500• ProX 100• ProX 300SLS• SLS 6100• SLS 380• sPro 140• sPro 230SLA• SLA 750• ProJet 6000• ProJet 7000• ProX 800• ProX 950Figure 4• Figure 4 Standalone• Figure 4 Modular• Figure 4 Production• Figure 4 JewelryNextDent• NextDent 5100Kumovis• Kumovis R1Atlas• Atlas H• Atlas HSMaterialsBioprinter
Software product - Select -3D Connect Manage3D Connect Service3D Modeling Services3D Sprint3D Sprint Pro for SLA3DXpertGeomagic Control XGeomagic Design XGeomagic for SOLIDWORKSGeomagic FreeformGeomagic SculptGeomagic TouchGeomagic Touch XGeomagic WrapOpenHapticsPhantom Premium
Area of Interest - Select -Medical Device Design and ManufacturingMedical SimulatorsAnatomical ModelsD2P SoftwareDental Manufacturing and Design Services
I consent to receive 3D Systems Communications
Would you like to receive special offers, product updates, and event news from 3D Systems? By clicking "Yes", you agree to receive follow-up communications from 3D Systems or our partners.
You can also choose to opt out of communications at any time. Please click here to view our Privacy Policy or click here to manage your Preferences.
Area of Interest - None -Appearance ModelsCast UrethaneCJPCNCCNC MetalCNC PlasticDie CastingDigitalization/ScanningDMPEngineering ProjectsFDMInjection MoldingInjection ToolingInvestment CastingInvestment Casting PatternJigs and FixturesMetal CastingMJPMJP-ElastomersQuick Cast PatternsRIMSheet MetalSLASLSToolingVacuum castingVacuum forming
Custom Area of Interest
PPP
PST
Software
Healthcare
ODM
Area of interest Required
This site is protected by reCAPTCHA. The Google Privacy Policy and Terms of Service apply.
You Might Also Be Interested In
sPro 140
High repeatability and throughput of sls production parts
sPro 230
Large capacity SLS printer for high throughput of tough and durable thermoplastic parts
Large Industrial 3D Printers - Large Format AM
BigRep's large 3D printers are your partner for industrial additive manufacturing, whether for functional rapid prototyping, tooling, or end products.
The industrial 3D printers offer a number of state-of-the-art features that enable a wide range of professional applications. Benefit from expert advice on your 3D printer purchase and the wide selection of 3D printing filaments.
ITERATE FAST. PRODUCE FASTER. GET TO MARKET FASTEST.
The BigRep PRO is a 1 m³ powerhouse 3D printer, built to take you from prototyping to production. It provides a highly scalable solution to manufacture end-use parts, factory tooling or more with high-performance, engineering-grade materials. Compared with other manufacturing and FFF printing solutions, the PRO can produce full-scale, accurate parts faster and at lower production costs.
Explore the PRO
ITERATE FAST. PRODUCE FASTER. GET TO MARKET FASTEST.
The BigRep PRO is a 1 m³ powerhouse 3D printer, built to take you from prototyping to production. It provides a highly scalable solution to manufacture end-use parts, factory tooling or more with high-performance, engineering-grade materials.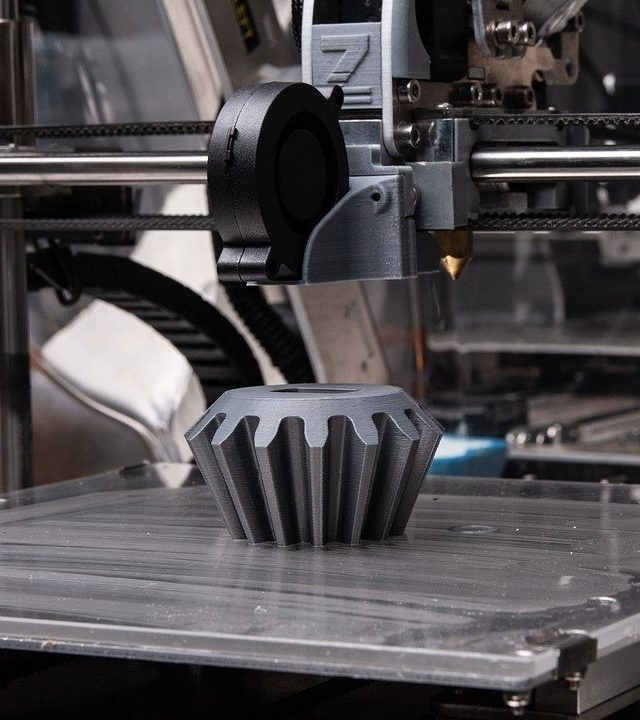 Compared with other manufacturing and FFF printing solutions, the PRO can produce full-scale, accurate parts faster and at lower production costs.
Explore the PRO
GRADUATE FROM DESKTOP. GET INDUSTRIAL.
The BigRep STUDIO G2 gets 3D printing off your desk and takes it to the next level. Operating with the same ease as a desktop 3D printer and with 10 times the build volume, the STUDIO G2 provides large-scale industrial manufacturing capabilities in a compact "fits everywhere" build.
Explore the STUDIO
GRADUATE FROM DESKTOP. GET INDUSTRIAL.
The BigRep STUDIO G2 gets 3D printing off your desk and takes it to the next level. Operating with the same ease as a desktop 3D printer and with 10 times the build volume, the STUDIO G2 provides large-scale industrial manufacturing capabilities in a compact "fits everywhere" build.
Explore the STUDIO
LARGE-SCALE INNOVATION. LIMITLESS CREATIVITY.
The BigRep ONE is an award-winning, large-format 3D printer at an accessible price point.
With over 500 systems installed worldwide, it's a trusted tool of designers, innovators, and manufacturers alike. With a massive one-cubic-meter build volume, the fast and reliable ONE brings your designs to life in full scale.
Explore the ONE
LARGE-SCALE INNOVATION. LIMITLESS CREATIVITY.
The BigRep ONE is an award-winning, large-format 3D printer at an accessible price point. With over 500 systems installed worldwide, it's a trusted tool of designers, innovators, and manufacturers alike. With a massive one-cubic-meter build volume, the fast and reliable ONE brings your designs to life in full scale.
Explore the ONE
Request Pricing or Talk to a 3D Printing Expert
 Help Us Understand Your Needs
REQUEST PRICING
What is 3D Printing?
3D printing, also called additive manufacturing (AM), is a technology used to manufacture three-dimensional objects. 3D printers usually use plastic polymer materials (but also occasionally metal) and form objects by adhering layers to each other in succession.
Like many other manufacturing technologies, a 3D printer's production is mapped with computer-aided designs, or CAD models. Digital models are "sliced" by specialized 3D printing software (called slicers) into individual layers and accompanying support structures, then printed.
How does a 3D Printer work?
How a 3D printer works depends on the specific technology it employs, the most common being FFF (FDM), SLA, and SLS in that order.
1
FFF - Fused Filament Fabrication
Fused Filament Fabrication (FFF), also commonly known by its trademarked name; Fused Deposition Modeling (FDM), works by depositing molten filament on top of itself in individual layers until the desired object's final geometry is formed. FFF is the most common – and usually most affordable – form of additive manufacturing technology available today.
In FFF 3D printing, polymer filament is pushed through an extruder that melts the material at a hot-end – similar to a hot-glue gun pushing solid glue sticks through its hot nozzle.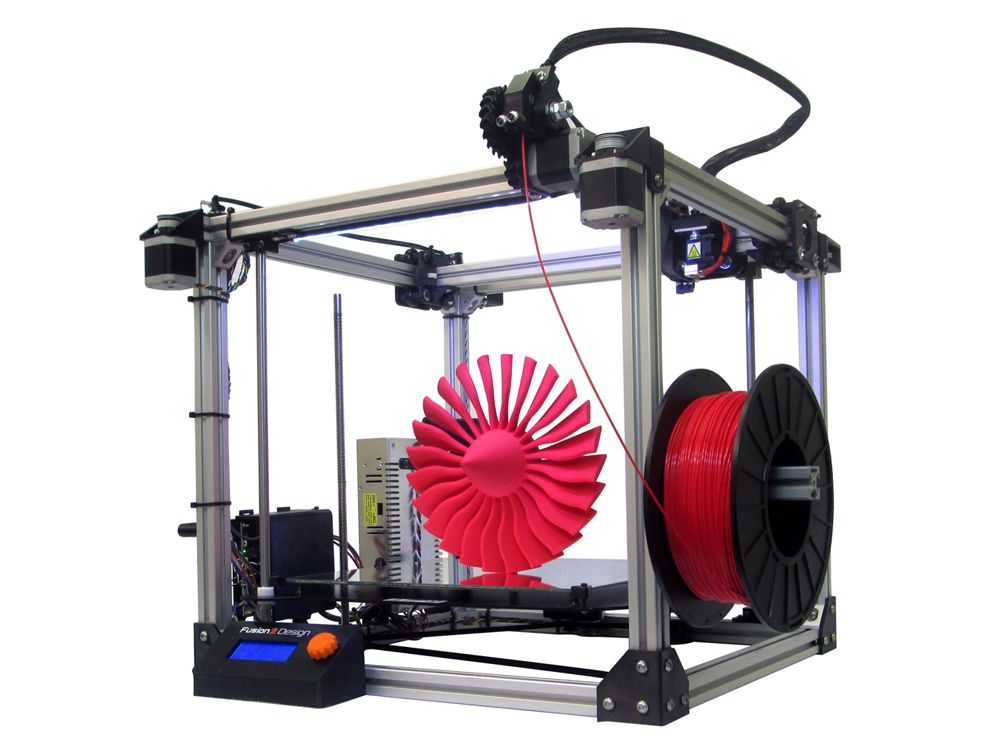 The polymer material is then "printed" in layers as it is pushed through its nozzle, the diameter of which determines the layer size, and deposited onto a build platform (or "print bed") or preceding layers.
There is usually minimal post-processing required for parts printed with FFF technology beyond support structure removal – if they were necessary at all.
What are some features of an FFF 3D printer?
Usually fastest of common 3D printing technologies
Lowest cost in both purchase price and consumables
Extremely easy post-processing and minimal cleanup
2
SLA - Stereolithography
Stereolithography (SLA), the second most common additive manufacturing technology, works by curing liquid resin to itself in successive layers to form the desired object.
In SLA 3D printing, a build platform is lowered into a tray of liquid resin where it compresses the material against the bottom of a transparent tray before being cured by a mirrored UV laser.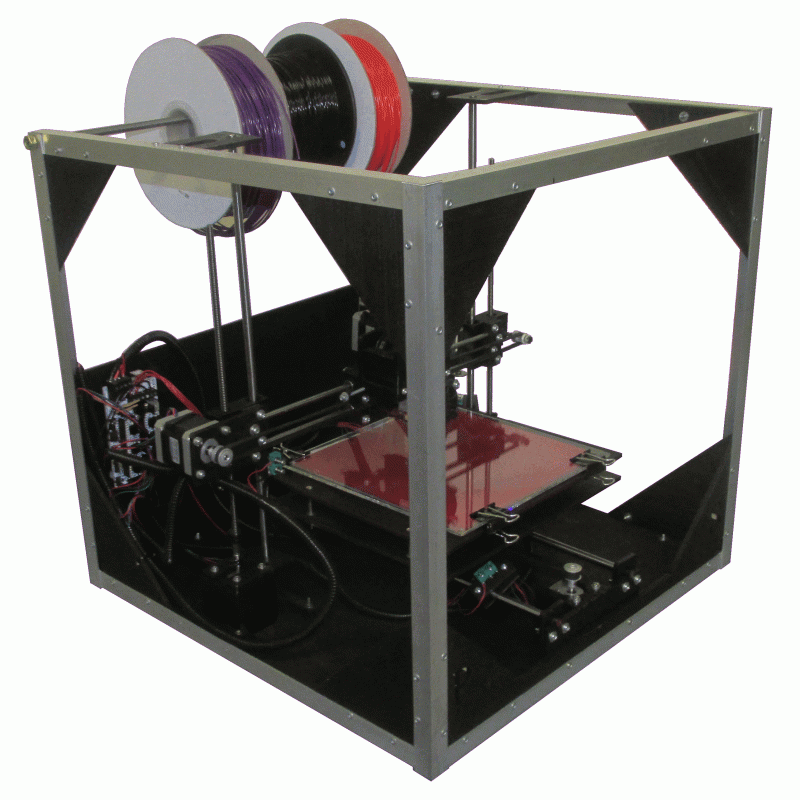 The process repeats, pushing each previous layer against the bottom of the tray until complete.
SLA is capable of incredibly detailed parts but is a material-intensive process. Significantly more of the resin material is normally required than the final object demands for the process to be effective. With excess material usually left in the tray, failed prints risk contamination. Dedicated trays are usually required for each liquid resin – which are themselves consumable as they are worn by light exposure from the UV laser.
What are some features of an SLA 3D printer?
Capable of very small layer sizes for intricate model details
Time-consuming process, increased exponentially with smaller layers
Requires heavy clean up and post-processing with additional curing
3
SLS - Selective Laser Sintering
Selective Laser Sintering (SLS) works by curing powdered material in successive layers as it is repeatedly spread throughout a build volume until the final object is formed.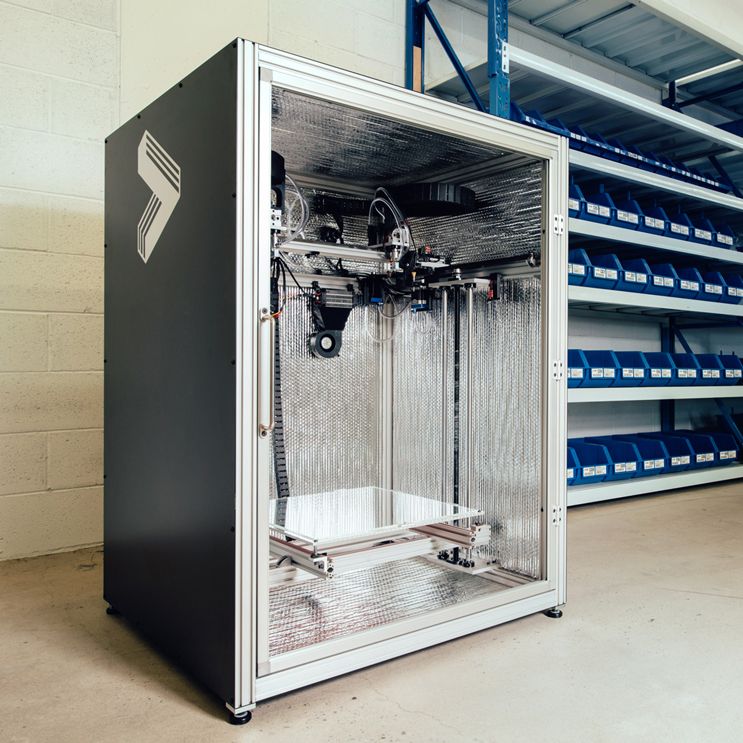 It is significantly less common than the other plastic technologies listed here, but is commonly used in metal additive manufacturing.
Similarly to SLA technology, the SLS process requires an abundance more material than is used to form the final object. However, there is little chance of material contamination and the required excess material serves a secondary purpose as a natural support structure.
Because SLS uses its powder material as a support for printed objects, it requires virtually no post-processing after the print has completed. It is capable of intricate detail but is a relatively slow and expensive process.
What are some features of an SLS 3D printer?
No post-processing required since excess material serves as supports
Typically the most expensive of the common 3D printing technologies
Time-consuming process, increased exponentially with smaller layers
3 steps
in creating a 3D printed object
 DESIGN
3D printed objects are designed with computer-aided design software (CAD).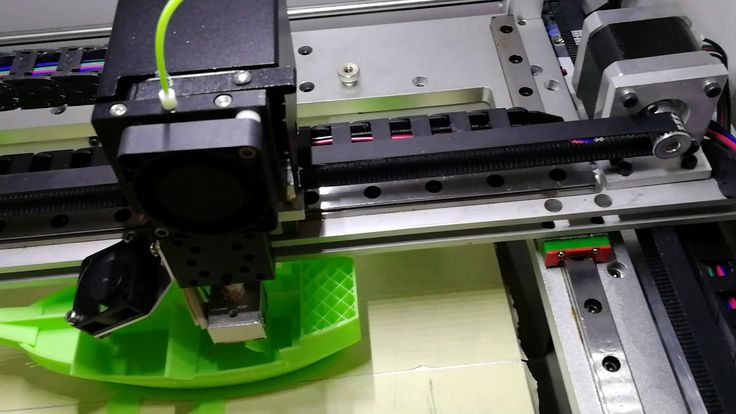 Knowledgeable designers and engineers use CAD software to form entirely new designs, or use 3D scanners to capture real-world objects digitally. Increasingly, artificial intelligence and parametric design software is used to automate design processes.
 3D PRINT
To be 3D printed CAD models must be broken down into individual layers and the printing process mapped with slicing software (or "slicers").  Slicers generate G-code, a computer-aided manufacturing control language, from CAD models that directs a 3D printer's movements as it recreates the digital model as a physical object.
 POST PROCESS
Depending on your design and 3D printing technology, you'll likely want to improve your print with some post-processing. Post-processing is anything that is done to an object after the 3D printer has finished producing it. Additional curing, support removal, sanding, painting and other coatings are all examples of common post-processing used to achieve a perfect, final 3D printed object.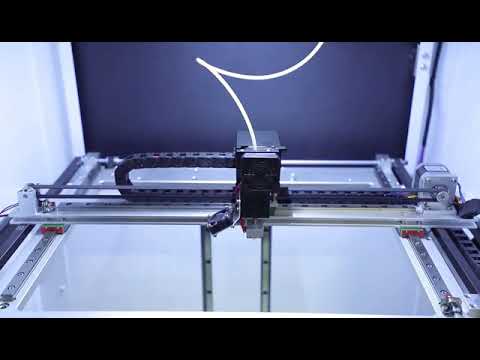 Advantages of 3D Printing
3D printing offers many advantages over traditional manufacturing technologies. As a uniquely disruptive technology, businesses who invest in additive manufacturing are rewarded with exceptional efficiencies in their production. As 3D printing methods improve and new polymer materials with increased capabilities are introduced to the ever-growing additive manufacturing market, the technology's possible applications continue to increase exponentially.
3D printers work exceptionally fast to produce impressive, geometrically complex objects – often in a matter of hours, depending on the size.
Traditional manufacturing methods are notorious for long lead times that hold up dependent workflows, often for weeks at a time. As a highly reliable unattended process, 3D printing can produce even full scale objects overnight to be ready for use the next day.
FLEXIBILITY
Because 3D printing uses digital files (CAD models) instead of physical tooling like patterns and molds, it's a highly flexible technology.
Small series or 100% personalized manufacturing and design processes with many iterations benefit greatly in both speed and cost when compared to traditional manufacturing processes that require manually machined tooling to operate.
Manufacturing costs can be determined by three metrics - material, operating and labor expenses. Unlike wasteful reductive manufacturing techniques, 3D printing is an "additive" process that uses just enough material to produce an object.
As a single unattended process, operating and labor expenses are eliminated by a consolidated process that frees staff for other tasks. Since 3D printers don't require object-specific tooling, manufacturers also save whenever implementing product changes.
ENVIRONMENTALLY FRIENDLY
Though some forms of 3D printing are more ecological than others, the nature of additive manufacturing technologies – which use just enough material to produce an object – make them all significantly more environmentally friendly than reductive techniques.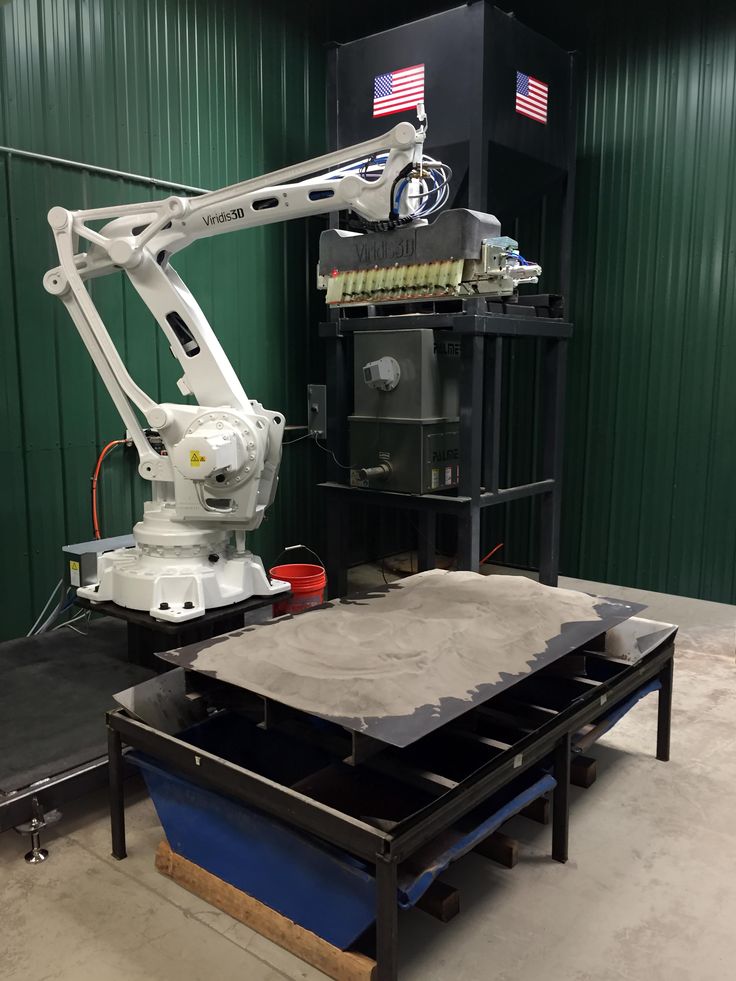 In FFF 3D printing "closed-loop" material processes are becoming increasingly common, where polymer shredders are used to recycle filament in-house to be reused in the 3D printing process.
Advantages of Industrial 3D Printers
With industrial 3D printers you can create functional, full-scale objects or industrial parts beyond the limitations of more standard build volumes.
In smaller build sizes large-format parts must be divided before slicing, printed separately and adhered together in an imperfect manual process. By manufacturing in full scale, you save time by not only avoiding multiple print jobs and post-processing, but also make parts exceptionally stronger. Objects printed with industrial 3D printers are often highly functional parts ranging from end-use products like furniture and recreational vehicles to high-strength industrial tooling.
What is a
large-format 3D Printer
used for?
3D printers are used for a wide variety of applications, with more becoming a reality every day.
The three most common additive manufacturing applications are…
End-use Parts
Increasingly, 3D printers are being used to create end-use parts and even consumer products. Because of the flexibility inherent in additive manufacturing, businesses offering highly personalized products have been using additive manufacturing to create small series or completely unique products for a long time. Today, even industrial manufacturers use 3D printing for serial production and to create affordable, industrial parts.
Tooling / Fixtures
Though 3D printers don't require any tooling themselves, they're fantastic at producing it. Manufacturers can use 3D printing technology to create molds, patterns, or even jigs and fixtures to aid other manufacturing processes.
Unlike traditional tooling production, which usually requires excessive lead times, creating tooling with 3D printing is a fast and simple process. Even larger tooling can be additively manufacturing in an unattended process and be quickly in use on the factory floor.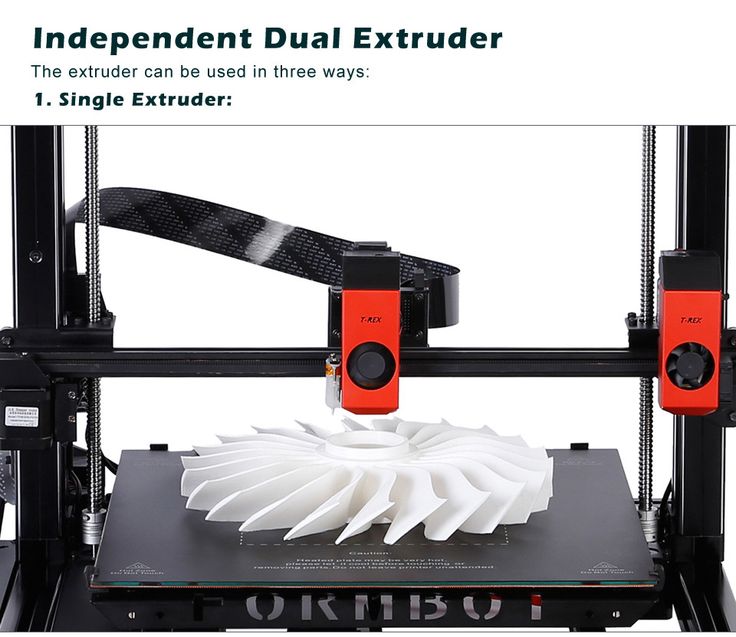 Rapid Prototyping
Because 3D printers can manufacture objects so quickly without specially designed tooling, it's widely recognized as an ideal technology for product development. Products can be manufactured and redesigned at incredible speed allowing designers to create more iterations and perfect their product.
Later in the design process, the same technology and design files can be used to create functional prototypes, allowing a team to experience their product in the real world.
3D-Printer FAQ
What is considered a large 3D printer?
Large 3D printers are too big to fit on a desk and usually offer a build volume bigger than 500x500x500 mm. 
Small or large 3D printers can be sorted into two categories:
Desktop 3D printers
Large-format 3D printers 
BigRep 3D printers provide a build volume of up to 1000x1000x1000 mm. 
Which 3D printer has the biggest bed size?
With serial production 3D printers the print bed size can be up to 1000x1000 mm like in the BigRep PRO.
However, there is no real limit to bed sizes as there are custom made 3D printers like the University of Maine's 100 feet (30,5 m) long printer. 
Can you 3D print large objects?
The size of a 3D printed object depends on the size of the 3D printer. With a BigRep ONE you can 3D print large objects up to 1000x1000x1000 mm or 35 cubic feet.
What does an industrial 3D printer do?
An industrial 3D printer saves time and money in product development, engineering and manufacturing.
What sets an industrial 3D printer apart from an entry level 3D printer is:
High reliability
Faster 3D printing
High repeatability
No assembly required
Factory service
What is 3D printing? How does it work?
3D printing is a process for generating three dimensional objects by creating a cross sectional pattern of the object to be formed. 3D printing is a subset of broader term additive Manufacturing.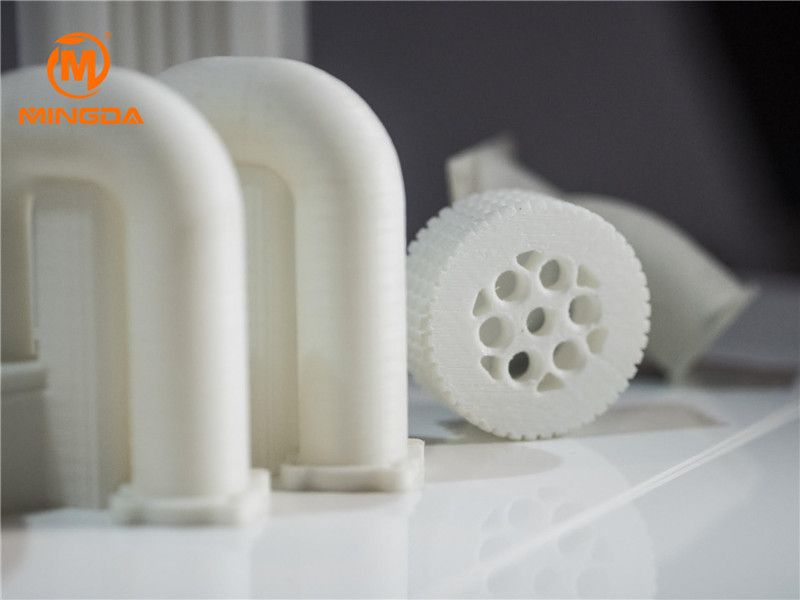 In loose terms technology used here is slicing CAD model of part geometry in layers using software and producing one layer at a time. Each layer sticks to previous layer and thus building the whole solid part in layers.
What technology is used in 3D printing?
Over the last few years, high-resolution 3D printers have become more affordable, easier to use, and more reliable. As a result, 3D printing technology is now accessible to more businesses, but choosing between the various competing 3D printing solutions can be difficult.
Which technology is suitable for your application? What materials and equipment's are available to get started? How about costs and return on investment?
There are three most established plastic 3D printing technologies for plastic: fused deposition modeling (FDM), stereolithography (SLA), and selective laser sintering (SLS).
How many types of 3D printing are there?
There are 7 different types of 3D printing formulated by ASTM International officially in the ISO/ASTM 52900 standard:
Material extrusion
Material jetting
Binder jetting
Sheet lamination
Vat photopolymerization
Powder bed fusion
Directed energy deposition
What materials can be used in 3d printing?
Plastics are the most widely adopted 3D printed material - and it comes in filament, resin, granule, and powder forms.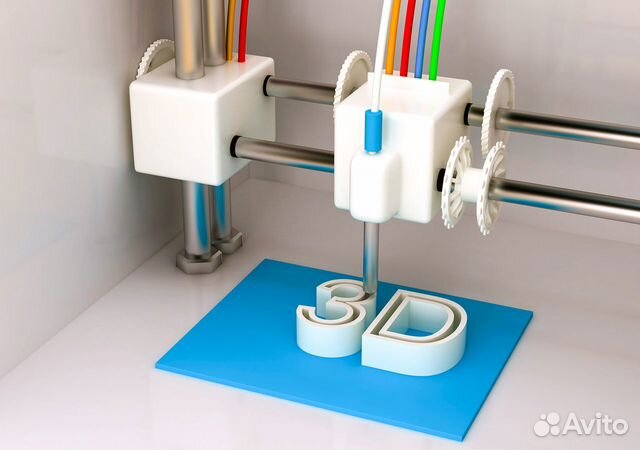 Most thermoplastic 3D printing materials can be used in home 3D printing technology and professional applications as well. Below materials are also used widely:
Acrylonitrile Butadiene Styrene (ABS)
Polylactic Acid (PLA)
Polyvinyl Alcohol (PVA)
Nylon
High-density polyethylene (HDPE)
What could an industrial 3D printer do for you?
 Help Us Understand Your Needs
Get your quote now
90,000 industrial 3D printers in Ukraine in the "Technique and Electronics" category
3D printer Crealy Ender-3 V2 CRL-17315
in warehouse
Delivery in Ukraine
13 800 UAH
INTERNENT-store "DomteHno "Zapzhdi Nizki Tsіny
3D printer Crealy Ender-3 Pro CRL-13447
In warehouse
Delivery in Ukraine
12 450 UAH
Buy
INTERNOT-Shop" Domtehno "Zzhzhdi Nizgi Tsііni
3D Printer Anycubic Photon Mono X 6k
in a warehouse in Cherkasy
Delivery in Ukraine
33 450 UAH
9000 31 450 UAH
Buy
3D printers and materials_3DSTUFF
9000 3D 3D printer Crealety Ender-3 CRL-12198
in warehouse
Delivery in Ukraine
10 500 UAH
Buy
INTERNENT-Shop "Domtehno" Zzhzhdi Nizki Tsіnyi
PLA (PLA) Plastic 3DPLAST 3D printer 1.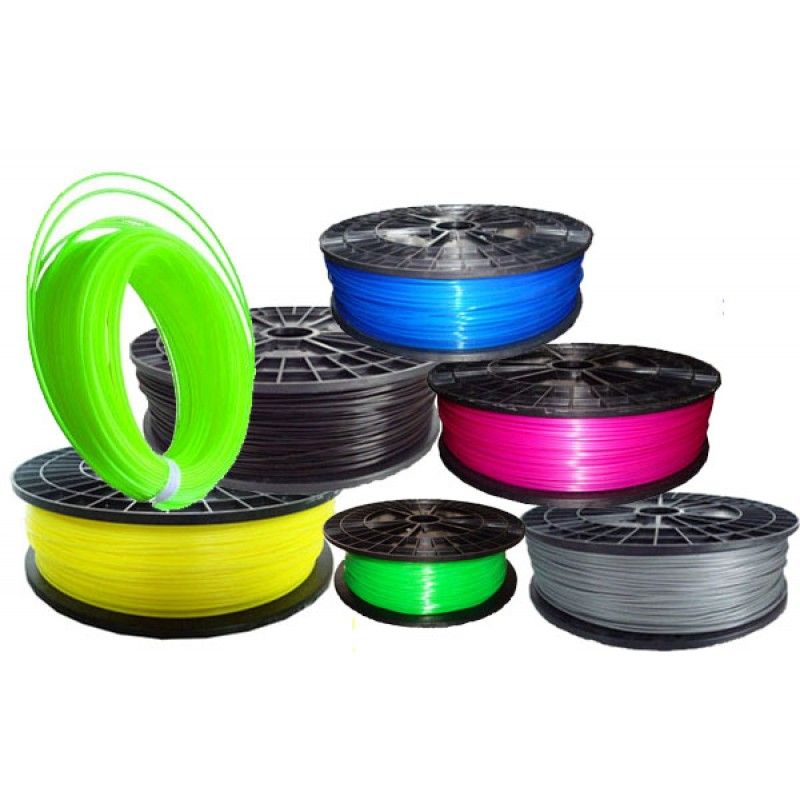 75 mm 9mOl000 000 UAH
Buy
Anycubic Kobra 3D printer
In stock
Delivery in Ukraine
17 900 UAH
Buy
Pro 3 90 Endality 90 Endality online
printer0003
Delivery in Ukraine
11 900 UAH/Set
Buy
1000 Intercasions
ABS thread (ABS) Plastic for 3D printer, 1.75 mm, purple
in a warehouse in Vyshgorod
Delivery
360 UAH
Buy
3Dplast - manufacturer of plastic for 3D printing
ABS filament (ABS) plastic for 3D printer, 1.75 mm, red
In stock in Vyshhorod
Delivery in Ukraine
360 UAH
buy
3DPLAST - manufacturer of plastic for 3D print
ABS thread (ABS) Plastic for 3D printer, 1.75 mm, blue
in a warehouse in Vyshgorod
Delivery 9000 360 GRN
Buy
3Dplast - manufacturer of plastic for 3D printing
ABS plastic filament for 3D printer, gray
In stock in Vyshhorod
Delivery across Ukraine
360 UAH
Buy
3DPLAST-Plastic manufacturer for 3D print
Anycubic Vyper 3D printer
in warehouse
Delivery in Ukraine
20 000 UAH
Buy
ANYCUBIC Vyper 3D 3000 3000 PLAP + 1 KG PLA In stock
Delivery across Ukraine
UAH 21,000
Buy
online
Children's 3D pen marker printer with electronic scoreboard PEN-2 with Stencils and a set of plastic 79m YLW
Delivery in Ukraine
839 UAH
763 UAH
Buy
Online store Yellowshop
See also
3D printer VOXELAB Proxima 6.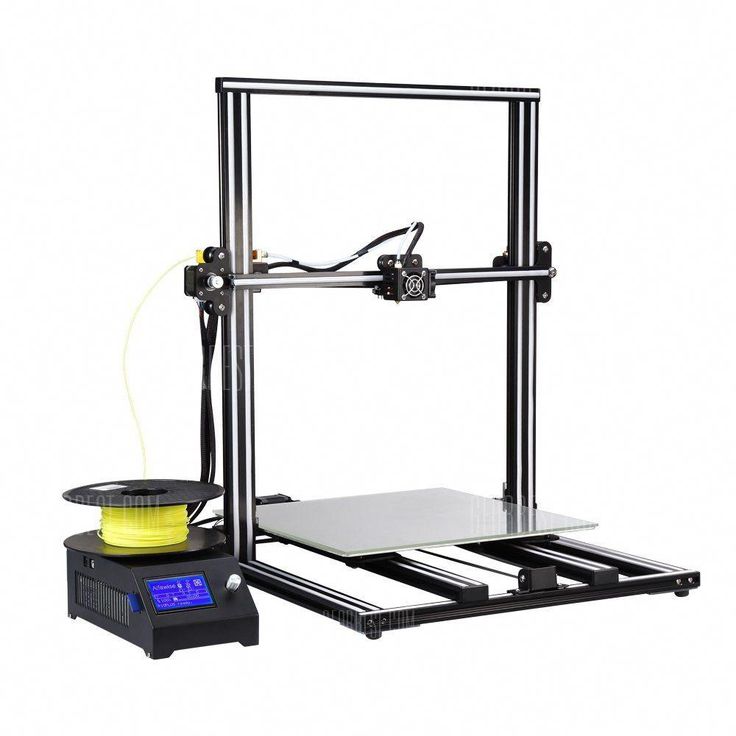 08in with monochrome screen 2K and UV-release
9000 9000. Ukraine
6 500 UAH
Buy
Creality Ender 3 3D printer
Ending
Delivery in Ukraine
9 600 UAH
Buy
3D printers and materials_3DSTUFF
PLA (PLA) Plastic for 3D printer BILI Printer 1.75MM 0.75kg
In warehouse
Delivery in Ukraine
365 UAH
3DFILAMENT - Plastic Vobinik to 3D Printers Printers
Children's 3D pen marker printer with electronic scoreboard PEN-2 with Stencils and plastic set 79m WHT
In stock in Kyiv
Delivery across Ukraine
839 UAH
763 UAH
0003
Whiteeshop
3D Anycubic Photon M3 Plus
3d in a warehouse in Lviv
Delivery in Ukraine
40 000 UAH
3D 3D printers and materials_3DSTUFF
9000 ANYCUBIC PHOTON MON000 - 3D olCD PHOTONTER - 3D olCD PHOTONS In a warehouse in Cherkasy
Delivery in Ukraine
UAH 15,000
UAH 14,000
Buy
3D printers and materialsm CLP
Delivery in Ukraine
839 UAH
763 UAH
Buy
CoolShop online store
Children's 3D PENTER PEN-2 Electronic table with stencils and set 79M RDS
Delivery from Kyiv from Kyiv
857 UAH
781 UAH
Buy
REDSHOP online store
Bowden extruder Trianglelab BMG, dual drive, for 3D printer HB
Delivery in Ukraine
4 803.
92 UAH
2 401.96 UAH
Buy
ONO
Fan 30mm 12v 2pin cooler for 3D printer 3010 HB
Delivery in Ukraine
19000 9000 9000 9000 9000 9000 9000 9000 9000 ven Fan 50mm 12p 2pin cooler for a video card for a 3D printer 5010 HB
Delivery in Ukraine
198.22 UAH
99.11 UAH
ONO
Fan 24V 2pin Coler for a 3D printer 6020 HB 9 HB 9 HB
Delivery in Ukraine
279.84 UAH
139.92 UAH
Buy
ONO
Fan 80mm 12pin Coler for 3D-printer 8025 HB
279.84 UAH
9000 139
ONO
Creality Ender 2 Pro 3D PRINTER
Delivery from Lviv
9000 UAH
Buy
ProJet 4500: full color plastic 3D printer
The ProJet 4500 is currently the world's only full color 3D printer capable of printing with plastic. It is able to create parts with excellent surface quality, ready to use flexible and durable colored products. The ProJet 4500 is highly productive and has an intuitive control console.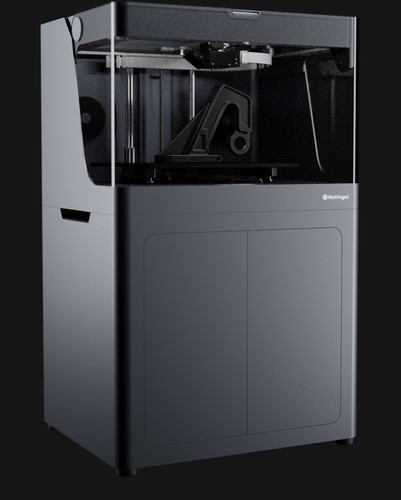 ProJet 4500 Benefits
Achieve durable full color plastic models directly from the build chamber without any post-processing.
A unique feature of the 3D printer is the ability to print in different colors up to a million shades, and each pixel of the model can have its own color, which gives designers and designers a wide scope for creativity.
High print speed.
Material saving: The ProJet 4500 does not use support materials, the build material can be reused for printing.
Combination of ergonomics and reliability: The ProJet 4500 fits perfectly in a typical office, it does not require special conditions and is easy to use.
Eco-Friendly: This 3D printer does not require a water connection or the use of any chemicals.
Applications
The capabilities of the ProJet 4500 are used in a wide range of applications. It is actively used by professionals in various industries, wherever it is necessary to obtain high-quality color products in a short time.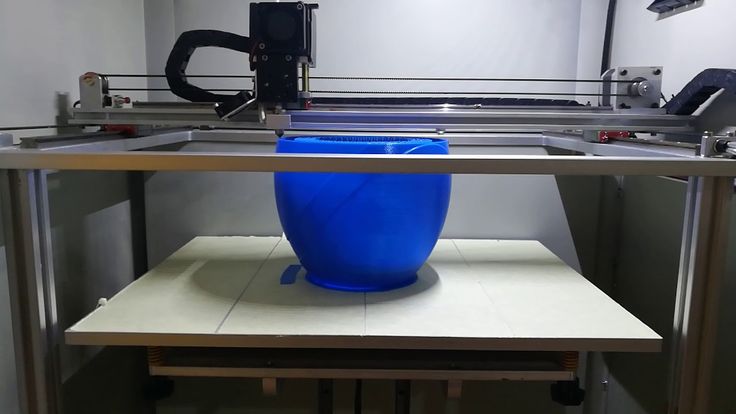 ProJet 4500 Applications:
design;
architecture and construction;
fashion industry;
manufacture of souvenirs;
advertising production and marketing communications;
development of consumer goods;
health care.
The manufacturer can always be sure of the quality of the printed models. The ProJet 4500 creates durable, full color plastic products.
Printing technology
The ProJet 4500 creates models using CJP technology, which uses two components in its work: the base material of construction and the binder. The build material is spread across the chamber in a thin layer, then the inkjet printheads apply a coloring binder in accordance with a predetermined geometry, which causes the material to harden. The working platform is lowered with each layer applied until the model is completely built.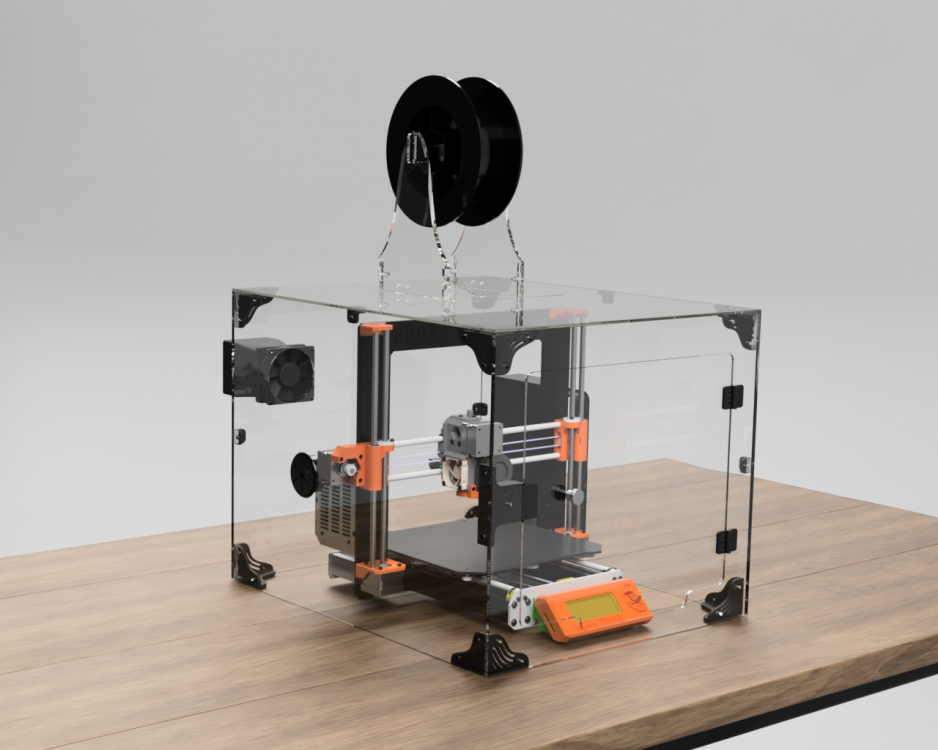 Using the VisiJet C4 Spectrum material, the ProJet 4500 3D printer allows you to quickly create prototypes that match the original model, transfer its critical characteristics, as well as receive custom-made finished products with high resolution.
Materials
The ProJet 4500 is the first 3D printer in its class to produce full color plastic products using color inkjet technology. The 3D printer uses VisiJet C4 Spectrum acrylate-based heat-curable materials and has a pixel-by-pixel coloring feature that allows you to produce strong, flexible plastic products and paint them in almost one million unique user-selectable colors. If necessary, a simple additional processing can enhance the brightness of the colors.
VisiJet C4 Spectrum is a plastic material with excellent flexibility and strength for long-term testing of concepts, prototypes, and final products. The material is ideal for manufacturers in a wide range of applications requiring wear resistant parts.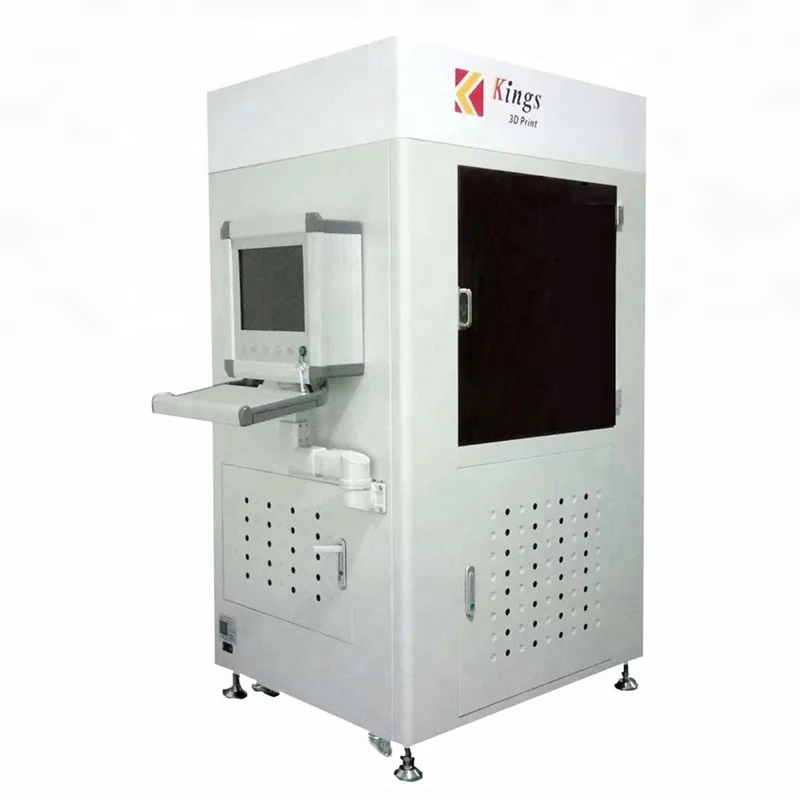 From homewares and toys to healthcare, science and design accessories.
ProJet 4500 or ProJet 660Pro: Which Should You Choose?
In the 3D hardware market, you can often find machines with similar features. For example, the specifications of the ProJet 4500 3D printer are very similar to the ProJet 660Pro. Which of these 3D printers is best for your needs?
The main difference between these two printers is the materials they use: the 660Pro is a gypsum-based powder, while the 4500 is a resin compound (plastic). Due to the strength of the modeling plastic, the ProJet 4500 is able to print products that are more durable than those made on the plaster 660Pro. However, the detailing of plaster prototypes is better, and the heat resistance is higher, which allows you to create molds with the ProJet 660Pro.
Increased product strength gives the ProJet 4500 a wider range of applications than models built on the 660Pro. Given the quality of the surfaces, the ProJet 4500 3D printer is more versatile and finds application in many areas of manufacturing and design.