General motors 3d printing
GM unveils new center dedicated to additive manufacturing
3D printing news News General Motors opens new center dedicated to additive manufacturing
Published on January 12, 2021 by Madeleine P.
In December 2020, General Motors (GM) announced the opening of a center dedicated to additive manufacturing, joining initiatives spearheaded by BMW and Seat. The Additive Industrialization Center (AIC) is a 1,400 square meter (15,000-square-foot) space that will enable GM to accelerate the development of prototypes, the manufacturing of tools and the production of finished parts.The creation of the center underlines the efforts General Motors has made in pursuing its strategy of integrating additive manufacturing into its daily operations for increased agility and speed in production. Already, one of its divisions, Cadillac, has unveiled two new cars with incorporated 3D printed parts for the first time.
An engineer examines a 3D printer at GM's Additive Industrialization Center (Photo Credits: Steve Fecht)
Additive manufacturing (AM) is not a new venture for General Motors.
The group has been using AM for more than 30 years, notably in the creation of 3D-printed rapid prototypes. Its new AIC center is the culmination of both GM's experience and investment in 3D printing, allowing the group to bring additive manufacturing into the production realm.
Audley Brown, GM director of Additive Design and Materials Engineering, explains: "The core component of GM's transformation is becoming a more agile, innovative company, and 3D printing will play a critical role in that mission. Compared to traditional processes, 3D printing can produce parts in a matter of days versus weeks or months at a significantly lower cost." 
 The production of functional prototypes by GM
For General Motors, 3D printing has been especially important in the creation of functional prototypes. In particular, for the development of its 2020 Corvette, several brake lines were 3D printed in plastic, before being subjected to numerous tests on the track. The teams were therefore able to modify the part design 4 times without increasing the cost, reducing the development time by 9 weeks and reducing total costs by 64%.
The GM Additive Industralization Center (Photo Credits: Steve Fechts)
The prototype of the next GMC Hummer EV includes 17 3D printed parts for the battery, components that will reduce development times by 50% and overall costs by 58%. Audley Brown adds, "Many recent product developments have benefited in one way or another from 3D printed prototype parts. Not only can these parts save time and money, the team also uses 3D printed applications during product development to overcome unexpected challenges in real time."
Finished Parts through Additive Manufacturing
With the new center, General Motors wants to go even further in the use of AM, focusing on the production of finished parts. The AIC currently has 24 3D printers which allow for a number of AM processes, including molten deposition, selective sintering through Multi Jet Fusion and laser powder bed fusion. In the Cadillac division already we can see the integration of additive manufacturing, as the CT4-V Blackwing and CT5-V Blackwing, available from summer 2021, will be the first GM vehicles to incorporate 3D printed parts.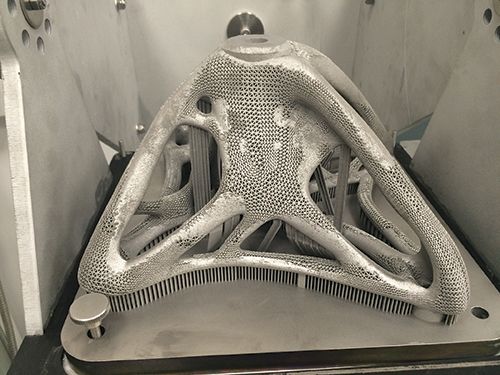 Two HVAC ducts, a manual shifter knob, and an electrical harness holder will be 3D printed and featured in the vehicles. 
Cadillac V-Series HVAC ducts and electrical harness bracket (Photo Credits: Steve Fecht)
Audley Brown concludes: "This is just the beginning. Ultimately, we see the potential for 3D-printed parts to be used in a wide variety of production applications — from greater personalization options for new-vehicle buyers, to unique accessories and reproductions of classic car parts." One thing is certain, the automotive industry has never relied so heavily on additive manufacturing! Be sure to watch the video below to learn more about General Motors' strategy or visit their site: 
What do you think about the new AIC? Would you be interested in a car with 3D printed parts? Let us know in a comment below or on our Facebook and Twitter pages! Sign up for our free weekly Newsletter, all the latest news in 3D printing straight to your inbox!
*Featured image from Steve Fechts
GM Turns to HP's MJF 3D Printing for Fast Part Production - 3DPrint.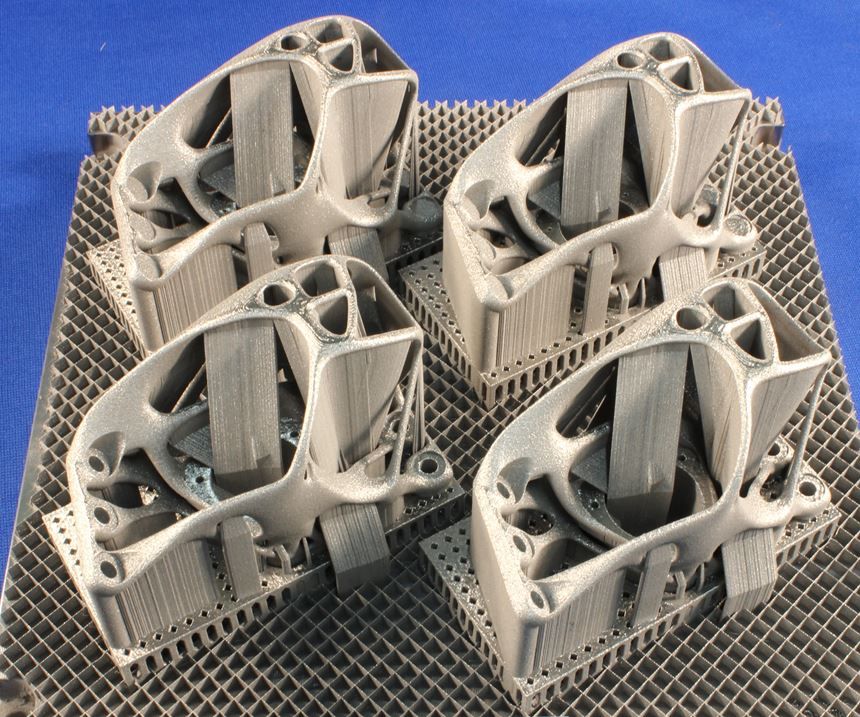 com
At this week's RAPID+TCT event, HP will be running its high volume production Jet Fusion 5200 platform, powered by Multi Jet Fusion (MJF) technology which has now printed more than 100 million parts. During the event, HP revealed that this 3D printing system, introduced in 2019, has received new enhancements to its performance capabilities, stating it now provides superior repeatability, reliability, and part quality, along with new features that enable better control job-to-job and printer-to-printer.
"Businesses of all sizes, across all industries, are rethinking how to design, manufacture, and mass-produce goods – all while keeping personalization and sustainability top of mind," suggested Didier Deltort, President of Personalization and 3D Printing at HP. "To scale production, and deliver customized products to market quickly, and efficiently, companies must be confident AM solutions can meet the demand. We are committed to innovating and enhancing our HP Metal Jet and Multi Jet Fusion platforms to support our production partners and customers as they push the limits of AM production. "
Companies in a wide range of industries use this technology to scale production and deliver customized products to market quickly and more efficiently. One industry, in particular, has seen plenty of advantages through HP's MJF, automotive. HP says automakers in Detroit have been leading the industry's charge of advancement to realize the benefits of 3D printing, and the company is working with dozens of automakers, suppliers, and production partners to design and develop sustainable parts from prototyping to serial production.
Along with pioneering Detroit automaker General Motors (GM), it has produced a variety of MJF final parts, including heating, ventilation, and air conditioning (HVAC) ducts for its Cadillac V-Series, cooling ducts for the Corvette C8, and other components used for design iteration, prototyping, and service.
Most recently, GM has produced a variety of final parts using MJF, including a recent example of an innovative approach to creating a spoiler closeout seal added to the rear portion of several of the company's most popular full-size SUVs. In addition, working with HP and GKN Forecast 3D, GM was able to speed up the drying time, which accelerated the production schedule of full-sized SUVs, successfully creating and polishing the required 60,000 parts over the span of five weeks for use on approximately 30,000 vehicles.
GM's additive manufacturing engineers Adam Campbell and Christine Bardsley explained that in 2021, GM was preparing its manufacturing network for the production launch of the model year 2022 full-size SUV passenger vehicles when an engineering decision was made to implement a design change very late in the development process.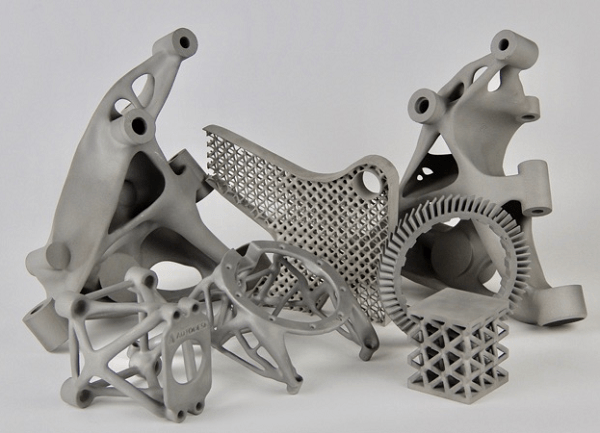 The change required an additional part to be introduced, something that is very rare so late in the game.
Instead of using traditional manufacturing channels (which would have delayed customer deliveries), GM decided to ask the AM experts at its Additive Industrialization Center (AIC), a 15,000 square foot facility inaugurated in 2020, dedicated to transforming GM operations through 3D printing.
GM's additive manufacturing team recommended using HP's MJF technology, which uses applied ink to promote energy absorption from a fusing lamp. As a result, the team produced a 3D printed spoiler closeout seal comparable to its injection-molded counterpart, both aesthetically and functionally, highlighting the engineers.
Once the concept part was created, the team validated its functionality and design through wind tunnel testing to ensure the part met the required aerodynamic specifications. Then the pieces would have to go through a standard finishing process. Here, engineers turned to the 3D printing service bureau GKN Forecast 3D to ramp up the production of the approved spoiler closeout seal.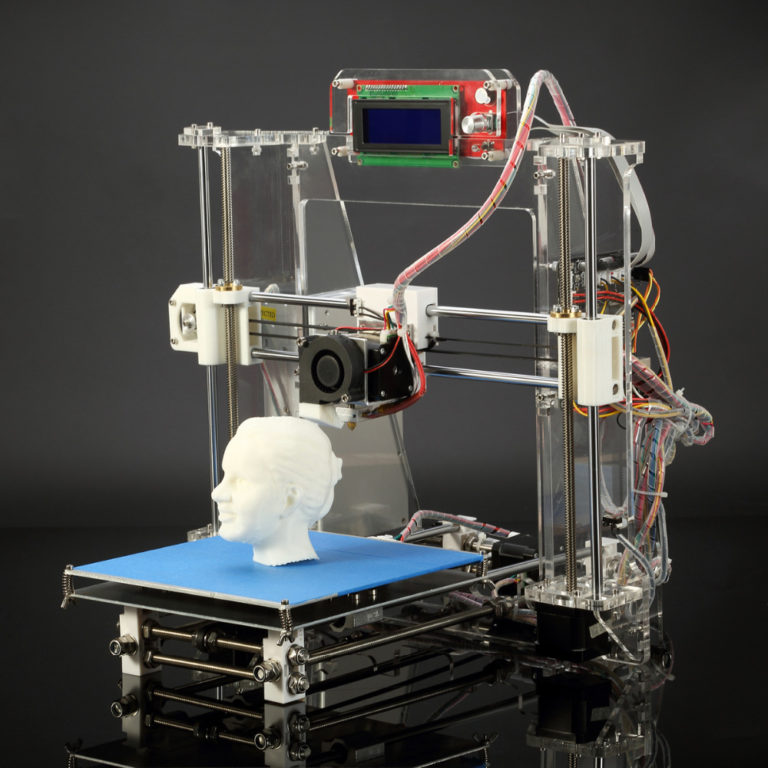 Within a few days, GKN Forecast 3D tested, validated, and implemented a new drying process that reduced 60% of the time it would have taken GM to surface finish the parts. With all the processes in place, the teams accelerated the production schedule and successfully created and polished the required 60,000 parts in five weeks.
3D printed rear spoiler closeout seal for General Motors, before (left) and after (right) undergoing the finishing process. Image courtesy of GKN Forecast 3D.
This challenging situation saved GM time and money that would have otherwise delayed the production line for its SUVs. Following the success of the part development process, which was done in just three weeks, it is imaginable that moving forward; the company will once again turn to HPs MJF technology to accelerate product development cycles and innovate in part production.
Campbell and Bardsley will discuss this case with a live audience at the Rapid+TCT panel "How Additive Manufacturing Enabled GM to Navigate Production Challenges for Certain Model Year 2022 Full-Size SUVs.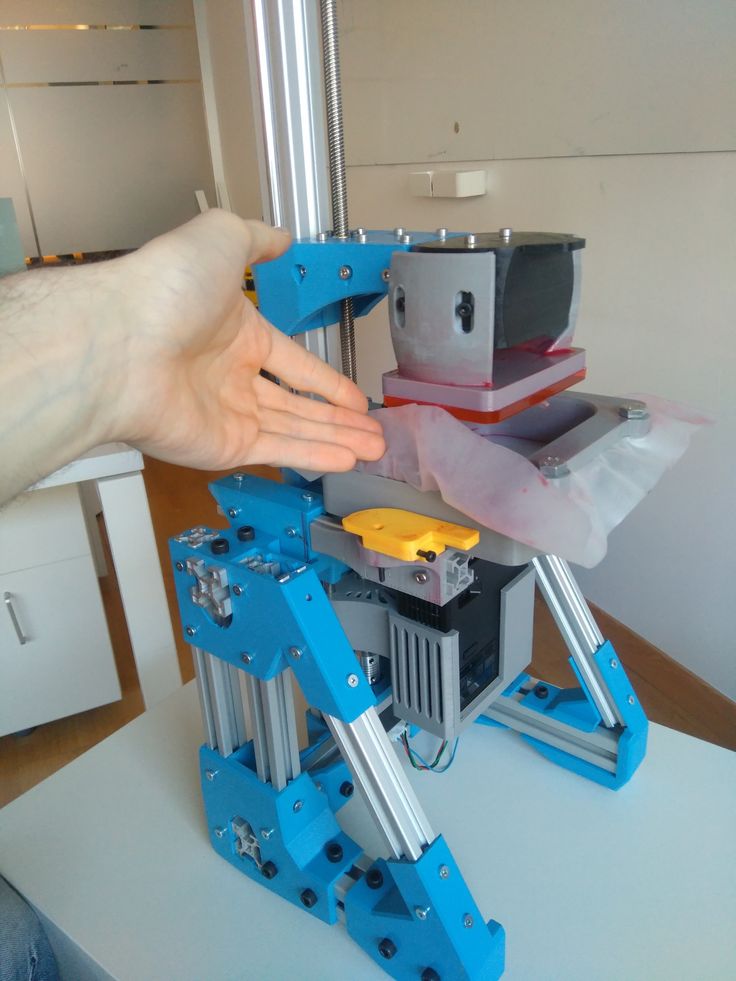 " The discussion, which will take place on May 18 at 2 PM Eastern Time, will also center around the capabilities of AM as well as the tangible real-world benefits and scale at which the technology can be implemented to solve challenges, create greater efficiency and provide overall value to a company.
Stay up-to-date on all the latest news from the 3D printing industry and receive information and offers from third party vendors.
Tagged with: 3d printed car part • 3D printed surface finishing • Additive Industrialization Center • custom 3d printed car parts • General Motors • General Motors SUV • GKN Forecast 3D • GM • HP Jet Fusion 5200 3D Printing Solution • HP multi jet fusion 3d printer • Multi Jet Fusion 3D printing technology • multi-jet fusion • rapid detroit • rapid+tct

Please enable JavaScript to view the comments powered by Disqus.
3D printing of fasteners and tools is an integral part of the GM culture
The General Motors plant in the US uses tools and fasteners to assemble thousands of vehicles a year.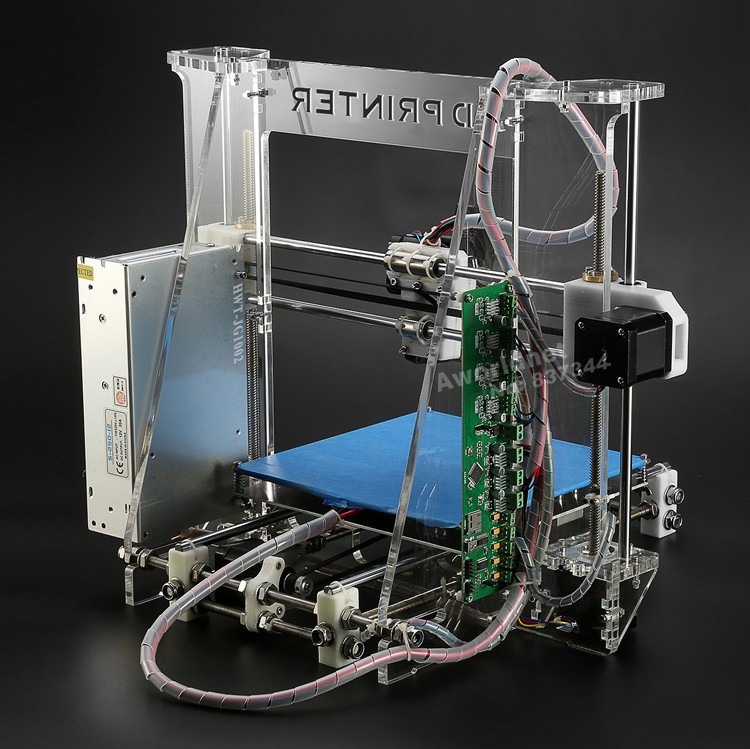 3D printing has become an integral part of the manufacturing culture.
GM's plant in Spring Hill, Tennessee, USA is constantly looking to replace traditional fasteners and tools with a 3D printed alternative. Fasteners and tools produced on site using 3D printing are cheaper, faster, with greater functionality.
It all started with the washer
The first was the washer. This flat ring is only a few millimeters in size and was used in about 85 different tools at the GM factory. But appearances can be deceiving: each puck cost the factory $37.
Says Chris Gaddes, "There are a lot of these fasteners, small parts that are overpriced or only sold as a set. It could be because they are too small and simple – the manufacturer has to raise the price to make them pay off."
Gaddes is a former employee of a design firm, but has been working at a GM plant for the last five years. He joined in 2015 as a contracted CAD specialist who helped maintain the layout of the production facilities.
This was his sole focus until around 2017, when 3D printing became part of his job. The factory had a MakerBot Replicator 3D printer that was underused. Gaddes was tasked with figuring out how to use it to add value to the plant.
The washer was one of the first fasteners that was attempted to be reproduced on a printer. One of the purchasing managers was about to order more and asked if it was possible to print such a mounting washer. They were printed and a month later they were still working.
The cost of 3D printing a plastic washer is only 13 cents per part, which means significant savings. But more importantly, this first print helped advance 3D printing at a particular GM plant. Says Gaddes; "That's when we realized that we could now potentially replace parts and fasteners instead of buying the whole assembly and printing locally"
3D printing changes the culture of manufacturing
With early success in 3D printing of fasteners and tools, Gaddes' role in the plant expanded.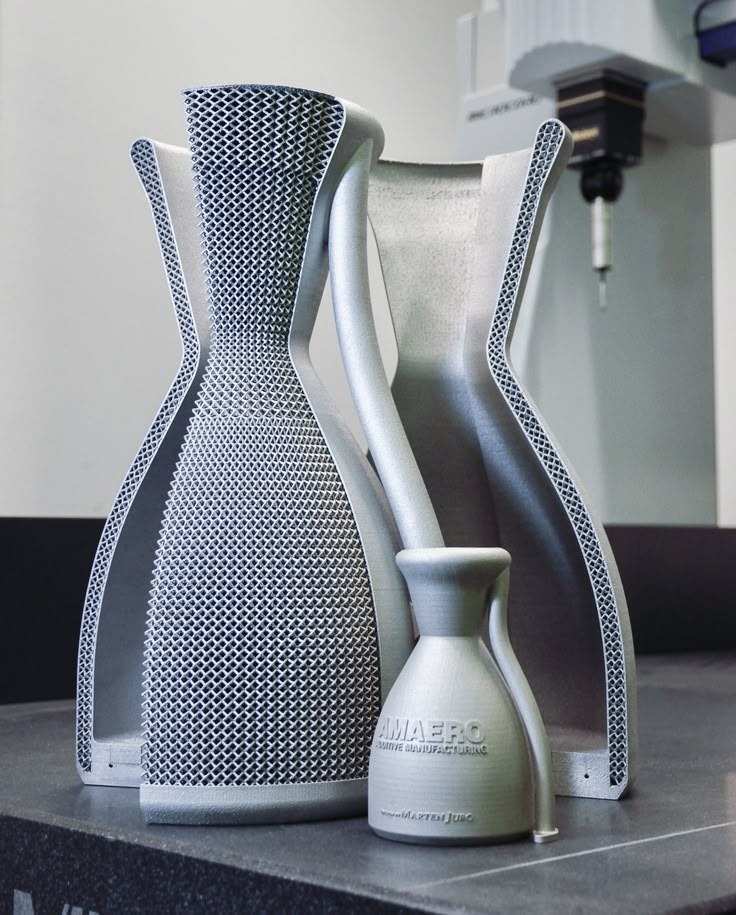 He now spends more time operating 3D printers, looking for applications in the automotive line, and spreading the word about the technology.
"We don't want people trying to 3D print everything. But we would like everyone to think about 3D printing before they buy something - even if it's two seconds ... We are trying to change the culture and teach people to think about 3D printing," says Gaddes.
Following the success of printing the fastening washer, GM encouraged plant employees to submit their own 3D printing ideas. The airbag installation tool on the right is one of the results. The fixture cuts the eight-step process down to two or three steps, holding the components in place and freeing up the assembler's hands.
3D Printing - New Ideas
Efforts to develop a culture of 3D printing have resulted in more projects for Gaddes. Including the ideas of colleagues with whom he might never have been able to interact.
In one case, a purchasing officer was about to order a small aluminum tool used to disconnect coax cables.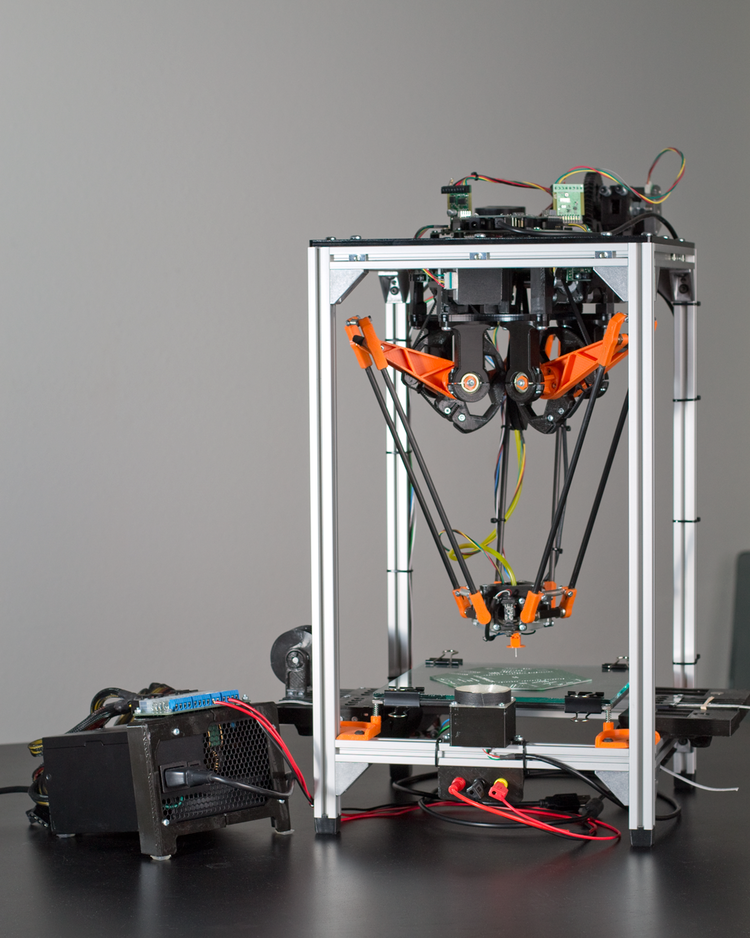 Each tool cost several hundred dollars, and delivery of the order took 12 weeks. He asked if it could be printed. As a result, the factory printed a similar part with the same function. In three days, 24 pieces.
Another example is the "hot drop" test of a car door. This type of test involves connecting a component to test electrical systems. The test may include tasks such as closing a window, checking the speakers, or checking the locking mechanism. If problems are found, it is easier to correct the wiring or make other repairs before the component is installed in the vehicle. The redesigned "hot test" housing expanded testing capabilities with minimal time and cost, as it only 3D printed the required part.
3D printing produces tools, fasteners, parts that could not be produced by traditional methods.
As the use of 3D printing has grown, the GM plant has expanded its fleet of printers. A new addition to 3D printing is the Markforged Nylon 3D Printer.
Gaddes uses this opportunity wisely, often in combination with MakerBot printers. "Primarily we print from PLA," says Gaddes. "But if it is found that PLA parts break and have to be reprinted, they are made from nylon. Or the design changes and most of the 3D fasteners, PLA tools are printed, and only problem areas are nylon."
Gaddes' advice for those thinking about adding a 3D printer to their production is simple: just get started. "You don't have to have a half million dollar car to be successful," he says. "Our last car cost several thousand dollars, and it only took a couple of months before we easily paid for it. If you only have a couple of ideas, you can pay for a printer. Everything else is the icing on the cake.
Source
Attention!
We accept news, articles or press releases
with links and images. [email protected]
GM and Autodesk take the automotive industry to the next level
News
The engineers at General Motors, an automotive corporation, are well aware of the importance of reducing the weight of vehicles, because lighter cars have higher acceleration characteristics, and at the same time consume less fuel.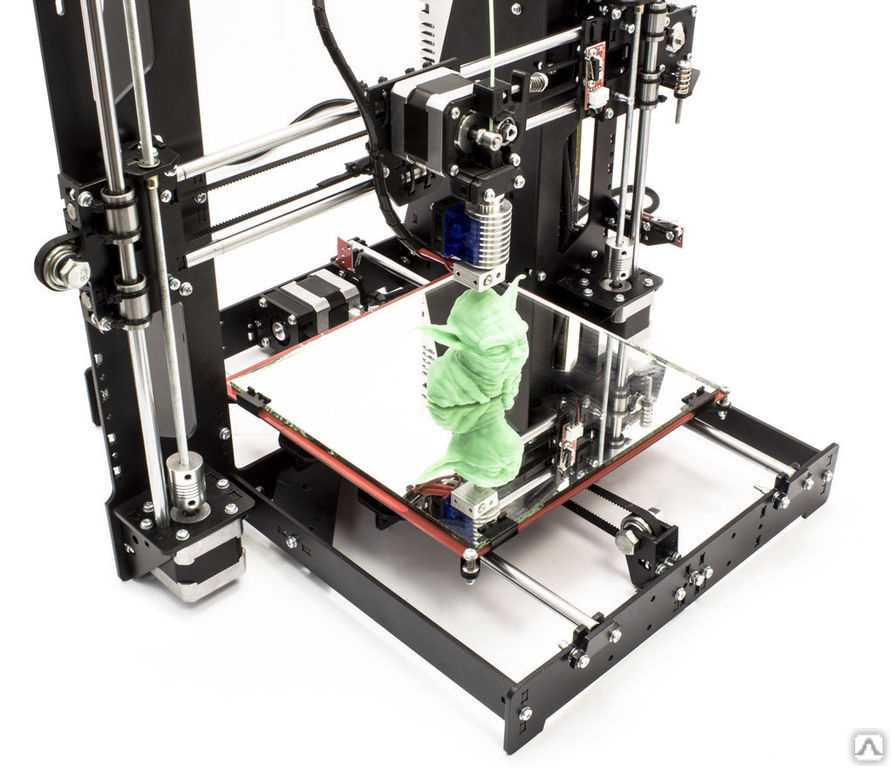 As a result, environmental friendliness increases, and drivers enjoy and save on fuel. Since 2016, the company has been implementing a targeted program, under which fourteen new "lightweight" car models have been introduced to the market. The average weight loss is approximately 150 kilograms, and savings are achieved through the use of additive technologies and generative design.
3D printing itself opens up a number of opportunities for optimizing individual parts and assemblies - several components can be combined into a single whole and get an "assembly" without actually assembling. The result is increased reliability and reduced operating costs. At the same time, it is possible to optimize components by weight, because additive technologies make it possible to manufacture parts with complex geometries that are unattainable for foundry or machining. Everything superfluous can be removed, leaving the necessary reserve of strength, but saving on weight.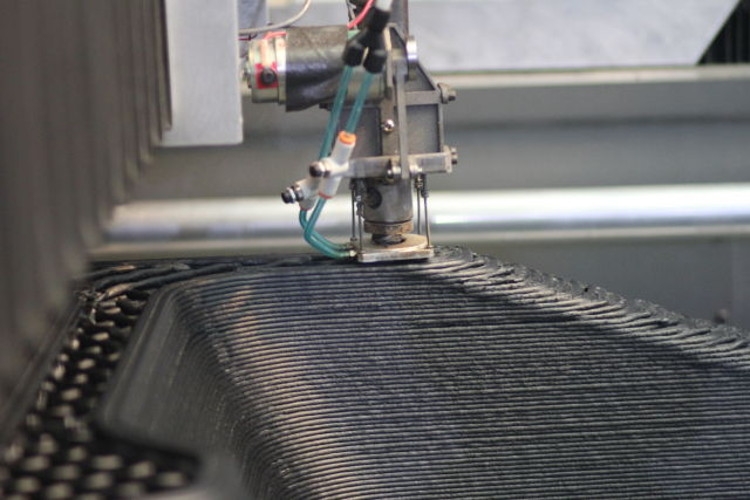 But first, the part needs to be designed.
General Motors has joined forces with leading computer-aided design developer Autodesk. Engineers at the renowned automotive corporation focus on topological optimization using software tools such as Fusion 360, Netfabb, Alias, Recap Pro and Meshmixer.
"Generative design is the future of manufacturing, and GM can be considered a pioneer in advanced automotive design with a focus on weight reduction. But it's not just about making cars lighter. The main advantages of generative design over other technologies are the ability to combine several parts into one and a drastic reduction in product development costs. Engineers get to choose from hundreds of production-ready options that they would not physically be able to design by hand, and spend less time than it takes to check the viability of a single design made by the old methods," says Scott Reese, senior vice president of Autodesk.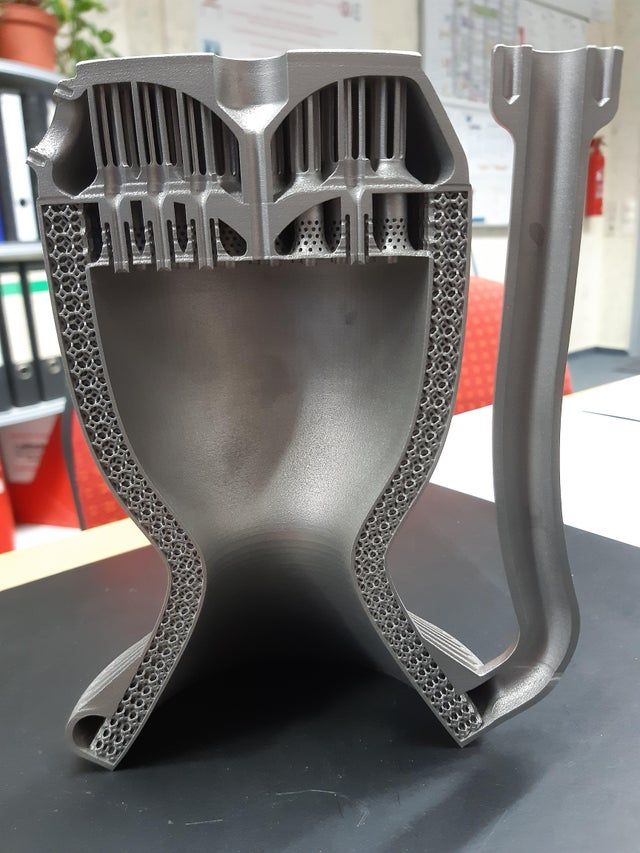 One example of a new approach is the rear seat belt buckle mounting bracket ( in the illustrations above ). The software immediately produced 150 options that corresponded to the parameters laid down by the engineers, such as marking holes for fasteners, strength and weight. As a result, an organic design was chosen, differing from the original assembly with a 40% reduction in weight and a 20% increase in strength. What's more, the new design combines eight components into one 3D printed part. GM expects that the widespread use of generative design and additive technologies will achieve a number of goals, including reducing fuel costs, increasing usable interior space and increasing the range of promising electric vehicles.
Do you have interesting news? Share your developments with us, and we will tell the whole world about them! We are waiting for your ideas at news@3Dtoday.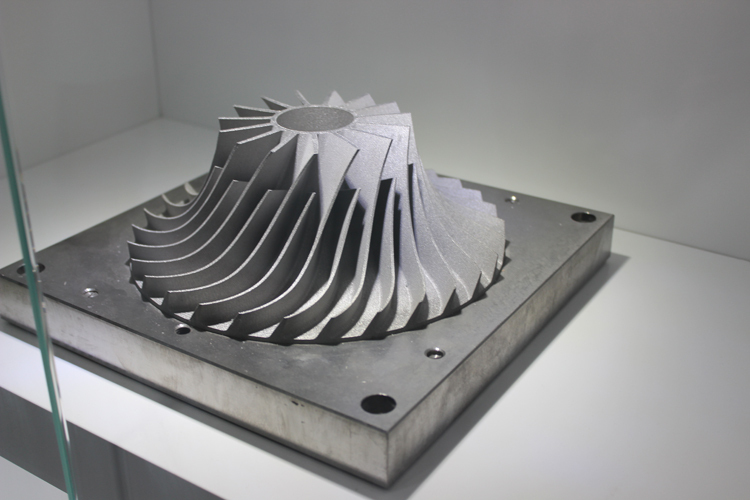 ru.
Follow the author
Follow
Don't want
15
More interesting articles
13
Subscribe to the author
Subscribe
Don't want
Last Saturday, September 24, the third 3Dtoday Fest took place in St. Petersburg...
Read more
eight
Subscribe to the author
Subscribe
Don't want to
New intervertebral cages from the Russian company Pozvonoq, which are used to solve the problem of stabilization...
Read more
59
Subscribe to the author
Subscribe
Don't want
The 3Dtoday portal, supported by Creality and Bestfilament, invites everyone to participate in.