How to make 3d print shirts
What are the best projects?
3D Learning Hub
See all categories
Contents:
Introduction
Fashion and 3D printing: 3D printed fashion is the new revolution
What are the best 3D printed clothes projects?
3D printing footwear
3D printed jewelry
3D printed bags​
Evolution of 3D printed clothes: What is the future of fashion?
Introduction
Fashion and 3D printing: 3D printed fashion is the new revolution
3D printing for the design aspect
Additive manufacturing is interesting for fashion as it allows to work more easily on fashion designs and to create amazing things for the fashion industry such as garments, ornaments, and meshes.
This technology is really giving a lot of freedom to the designers in terms of geometry. It is, for example, possible to create intricate designs for various projects inside the fashion industry. From shoes and accessories to 3D printed dresses, the fashion industry starts to embrace the full potential of 3D printing and to develop interesting objects.
Some of the garments developed thanks to 3D printing technology would have been too complex and expensive to create with another manufacturing method.
New considerations for the fashion industry
Sustainable manufacturing and eco-friendly products
There is obviously an evolution in the way that we are thinking about fashion and clothes manufacturing. New aspects are now taken into account and now, the reasons why designers are choosing 3D printing are changing:  it is becoming important to use 3D printing for sustainable and eco-friendly purposes.
For instance, textiles are part of the waste problem around the world, that is why a lot of elements of the manufacturing process need to be rethought in order to be more eco-friendly.
Using 3D printing allows to reduce waste, you only need to use the amount of material that is needed to create your project.
It is also a way to use some recycled materials for the manufacturing process. Adidas created a 3D printed midsole for one of its sneakers, made with recycled plastic found in the ocean. Creating new materials and using plastic in a more responsible way are new reasons to use 3D printing for fashion companies, and even for big brands such as Adidas.
3D printing comfortable clothes
The use of 3D printing to create clothes is evolving. It first has been used to create extremely complex and impressive pieces. The use of 3D printing in this sector was a way to push the boundaries of the fashion world to create outstanding projects, that were visually impressive.
Now some designers are more interested in using 3D printing to develop collections of regular clothes, using additive manufacturing as a traditional manufacturing method. They are not only using 3D printing for the design benefits but as an advantageous manufacturing method to create customizable and comfortable clothes.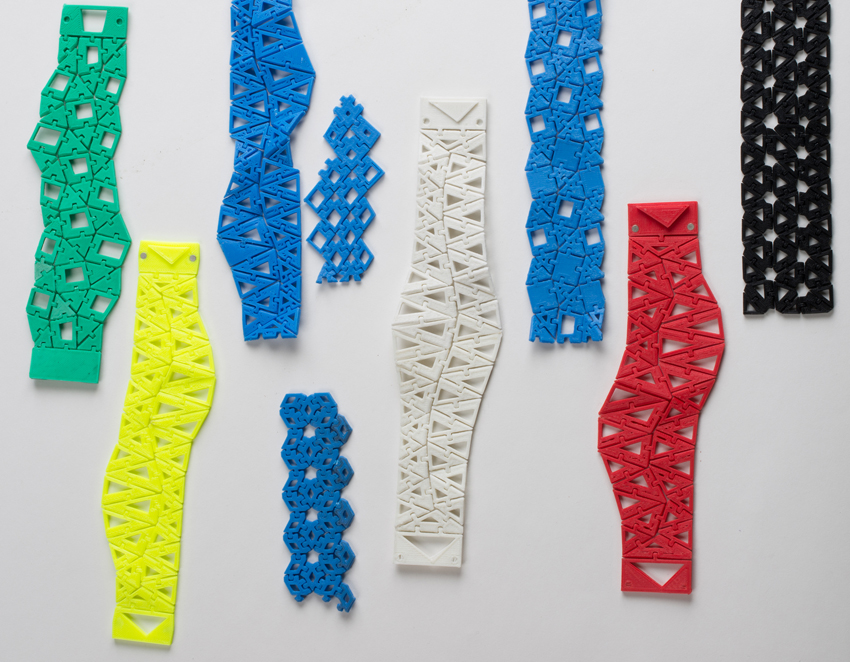 Additive manufacturing is a great way for all industries to improve their manufacturing process. It is allowing them to work on their prototypes with faster and cheaper methods, but also to produce customizable products in the end. These two elements are quite important in the fashion industry.
While using 3D printing, we can notice more freedom on the customization side. Indeed, additive manufacturing is the perfect technique for mass customization. We know that customization can be an expensive process in the fashion industry. Producing garments and accessories made to measure are made possible thanks to 3D printing. 
3D printing could also totally help to create clothes adapted to the movement of all bodies! 3D printing is not only a manufacturing method for haute couture creations anymore. 
What are the best 3D printed clothes projects?
The Spider Dress
The Spider Dress of Anouk Wipprecht has mechanical arms that extend and retract as a response to external stimuli when people approach.
The wearer's own breath will help to signal the defense posture of the robotic arms. The dress is fully 3D printed with the Selective Laser Sintering technology.
The Spider Dress
3D printing regular clothes
The idea of Julia Daviy is to use 3D printing to create biodegradable fashion, believing that we can change the way we produce clothes!
Her collection included 3D printed dresses and tops. Most of the time, the 3D printed clothes made by designers are not easy to wear. But it is not the case with the clothes 3D printed by Julia Daviy. She is really thinking about 3D printing as a new method to create garments without wasting a lot of textiles, and avoid the mass-production aspect.
credit: https://www.3dprint.com/212640/julia-daviy-3d-printing/
Multicolor 3D printing for garments
This dress is a piece made by the American designer Travis Fitch, with 30 different sections. It has been printed with a colorful multi-material. The material is flexible in order to respond to the movements of the body.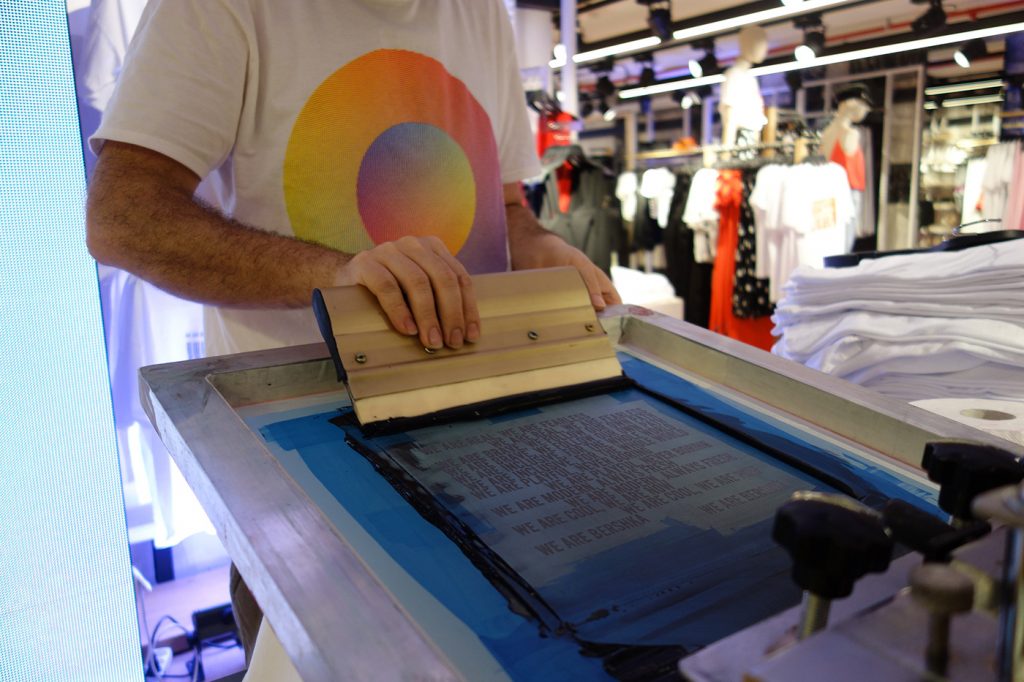 The 3D printing process is a good way to give life to objects with really complex designs and to make them wearable as traditional garments.
The use of color on this project is quite unique, 3D printing projects in the fashion world are often monochrome, and are not as colorful. This technique offers new possibilities as multicolor 3D printing is not often used in these kinds of projects.  
credit: https://3dprintingindustry.com/news/3d-printed-dress-debuts-new-york-fashion-week-95736/
3D print knits
Ministry of supply developed a 3D printed knit blazer, a sustainable way to create garments that will last longer! The 3D printing process and the work on the 3D designs that they are creating are allowing to make pieces more adapted to the body and to its movements.
Their goal is to develop an agile supply-chain and create on-demand products that are more comfortable and durable. Their 3D printing technology is an eco-friendly method to create knits, and they are noticing a reduction of 35% regarding material waste.
New generation of 3D printed clothes collections
Danit Peleg is a designer who decided to create a fashion collection that she entirely 3D printed by herself. By doing that, she shows that 3D printers are great tools, allowing to rethink the manufacturing process of the fashion industry. The collection took her 2 000 hours to print completely.
https://www.3ders.org/articles/20150724-danit-peleg-3d-prints-entire-ready-to-wear-fashion-collection-at-home.html
Her goal? To create comfortable clothes that she could wear herself. Once again, we see the will of designers to create wearable 3D printed clothes.
3D printing, still useful to give life to outstanding designs
Alexis Walsh is a talented designer who created an impressive dress 3D printed using Selective Laser Sintering. The dress has 400 tiles assembled by hand. Here, 3D printing has been used to develop the design of the dress. It took at least six months to the designer to develop this impressive garment using 3D printing.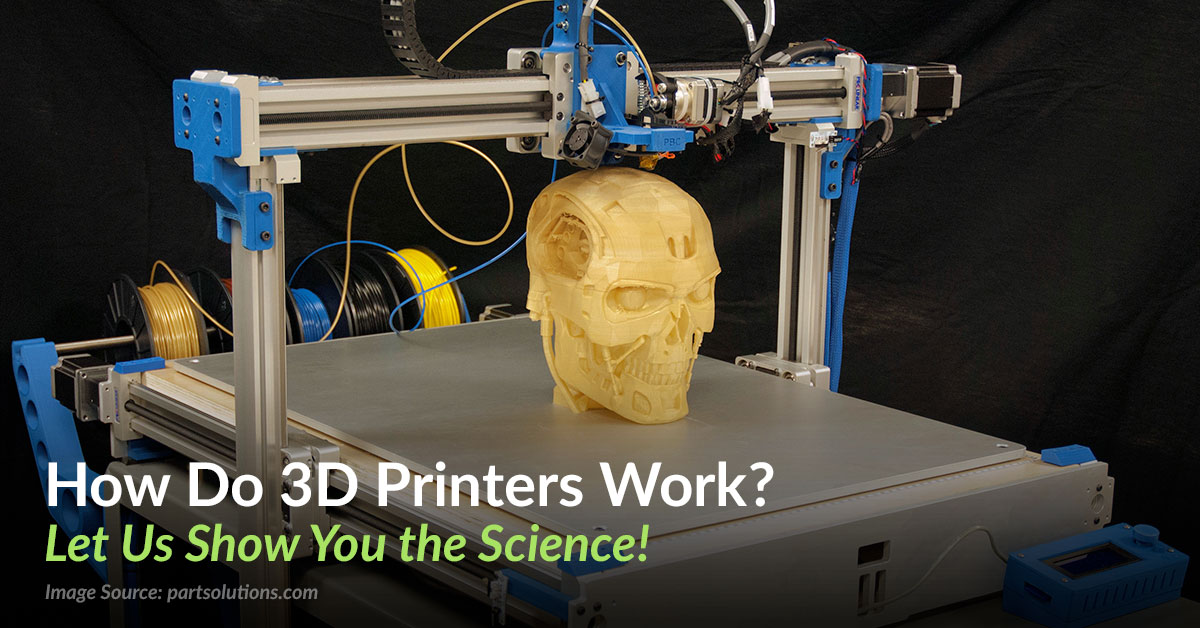 The 3D printed comfortable dress
We were talking previously about more comfortable clothes. Dresses made by designers are not what we can call comfortable, as it is not their primary goal. But do you know about the Kinematic dress?  By 3D scanning her model, Jessica Rosenkrantz created a dress perfectly fitting her body.
By using this innovative manufacturing technique, the designer wanted to show a new approach of manufacturing for her fashion collection. Moreover, 3D printing is perfect to make several iterations for these kinds of dress, to be sure that they respond correctly to the movements of the model.
http://www.youfab.info/2015/youfab-award-ceremony-1.html
3D printing costume
It is now possible to use additive manufacturing to create costumes for the film industry, but also for video games. You might have heard about Sculpteo's collaboration with Ubisoft for their Just Dance 2020 video game! The goal here was to create a lightweight costume, with an ambitious design but that shouldn't hinder the dancer's performance.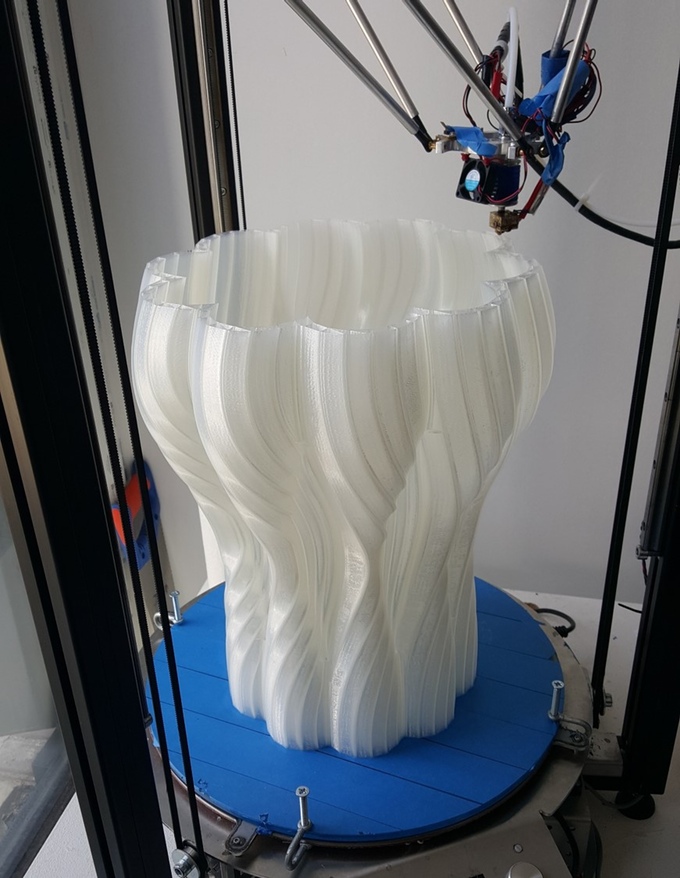 Get more info about this great project in the following video: 

3D printed fashion for men
We can see that most of these creations are dresses or tops, intended for women. But what about men?
There is actually the 3D printed tie developed by Viptie 3D. This company is more focused on the mass customization aspect of 3D printing technology. They want to join luxury and high tech to create ties and bowties, as unique products for their customers.
3D printing footwear
More than garments, additive manufacturing is revolutionizing the footwear industry. Some important brands such as Adidas are making the most of additive manufacturing to develop impressive projects. 
Adidas and the Futurecraft 4D
Adidas actually launched its Futurecraft 4D project: they create shoes with a midsole created in partnership with Carbon 3D, using a new process called Digital Light Synthesis (formerly known as CLIP).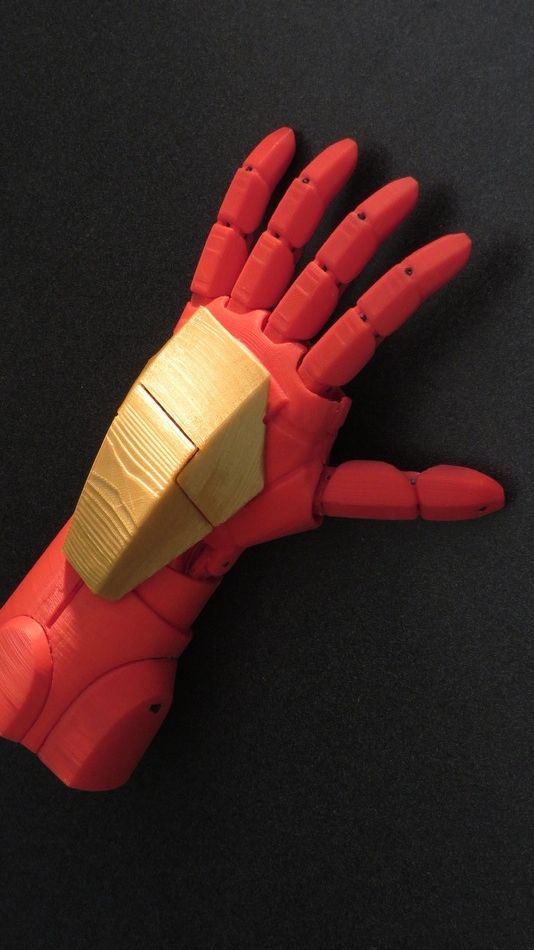 Thanks to digital light synthesis, oxygen-permeable optics, and liquid resin, this process can produce durable and resistant polymeric goods.
Using additive manufacturing in the footwear industry allows working on new designs to improve a previous product, for example. That is precisely what happened with this project, Adidas created an impressive midsole using a lattice structure!
This project is also showing an interesting aspect of the use of additive manufacturing. Indeed, these shoes are not only produced using 3D technology, but they are mass-produced using 3D printing! We can say that Carbon and Adidas are taking additive manufacturing a step further with this project.
Olivier Van Herpt developing the fully 3D printed shoe
For the moment, 3D printing is mainly used in the footwear industry to 3D print midsoles, which offers, once again, to get custom made products, adapted to any morphology. But is it even possible to 3D print an entire shoe? Designer Olivier Van Herpt is using 3D scans and 3D printing to create new shoe structures, making them unique, lightweight and really resistant.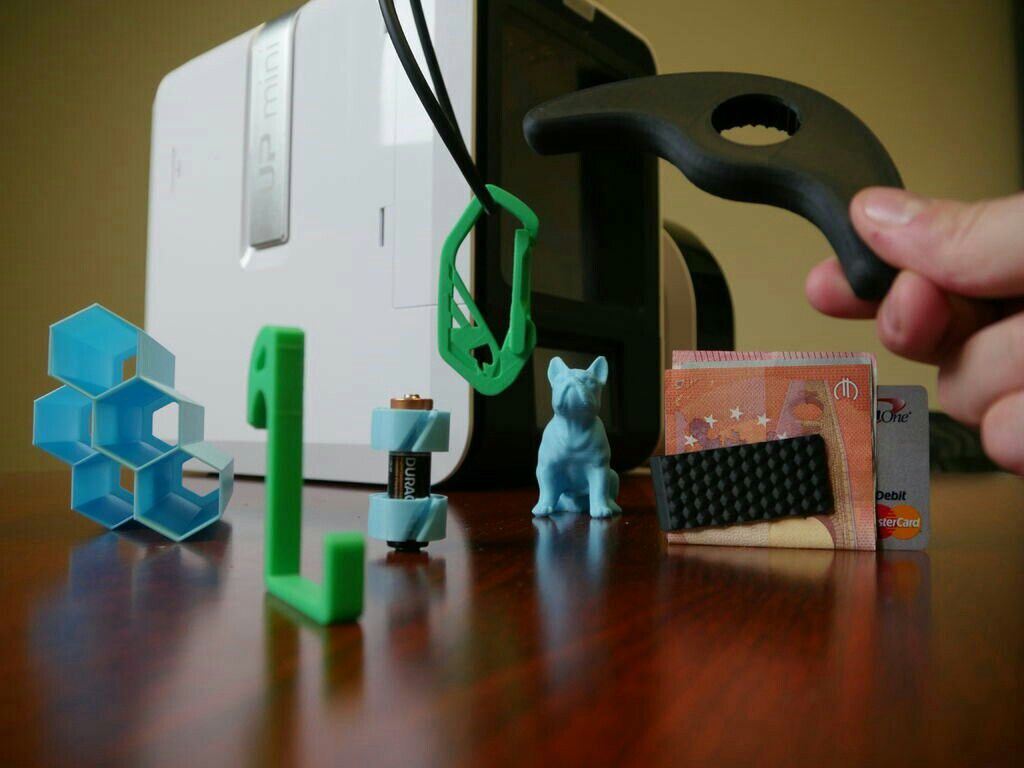 These 3D printed shoes guarantee you the perfect fit.
3D printed jewelry
3D printed jewelry is now becoming more and more common. 3D printing is a perfect method to launch a jewelry business, for both prototyping and production, additive manufacturing can be used to improve your product and process on many different levels! At Sculpteo, we offer great 3D printing technologies, suitable for the creation of your jewelry parts.
It's possible to use metal 3D printing, with technologies such as Lost Wax Casting, and different materials such as Brass, Sterling Silver, or Bronze. These precious metals can be beneficial for your projects. Resin and plastic 3D printing can also be used for jewelry projects, Selective Laser Sintering or Polyjet technologies can be useful to create accurate parts.  
If you don't want to produce your jewelry using additive manufacturing, keep in mind that this technology can be used to create your jewelry molds. An interesting use of additive manufacturing is the creation of master 3D printed molds for your parts!
The Nervous System collection
This collection of rings, bracelet and necklaces called Nervous System is made with nature-inspired designs, structures that it would have been impossible to create without 3D printing.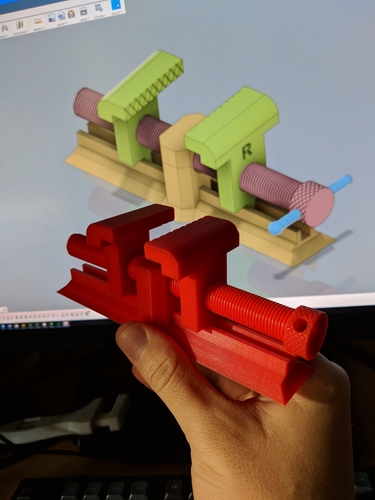 These jewelry parts are created using the Lost-Wax Casting process!
ABL's 3D printed watch
Is it possible to 3D print a watch? ABL "Atelier le Brézéguet" is a french brand from Toulouse. This company is specialized in watches and used our 3D printing service to produce the black rings, on the top and the bottom of the watch. These parts are 3D printed using polyamide material.
3D printed bags
Accessories such as bags can also be produced using 3D technology. For example, the Italian brand XYZ Bag created a 3D printed handbag collection called "DADA". These bags are customizable, thanks to the use of 3D printing.
Regarding the designs, 3D printing is offering great advantages for the development of bag projects: it is actually offering the possibility to play with geometries and try new things. Working on different structures, like implementing lattices, can be an effective solution to get lightweight but resistants bags!
Evolution of 3D printed clothes: What is the future of fashion?
Some companies are developing new techniques and new 3D printing materials such as Ministry of Supply who used a new method to create knit garments.
We can notice that some extraordinary 3D printed designs made for fashion shows are still present as the 3D printing technology is still really convenient to manufacture these unique pieces. But 3D printing tends to be more and more used to create clothes that anybody could wear. Indeed, now that we saw that the 3D printing technology is able to create intricate geometries for garments, comfort is becoming the key to new 3D printed fashion projects.
There is also a growth regarding the use of different 3D printing materials and techniques. In the future, metal 3D printing could be implemented to create some ornaments, but also laser cutting techniques! There are a lot of benefits and possibilities for designers who want to approach the laser cutting and 3D printing industry.
We can also see that the eco-friendly aspects offered by 3D printing are becoming quite important, as, for instance, recycled plastic and biodegradable materials can be used to 3D print some fashion parts.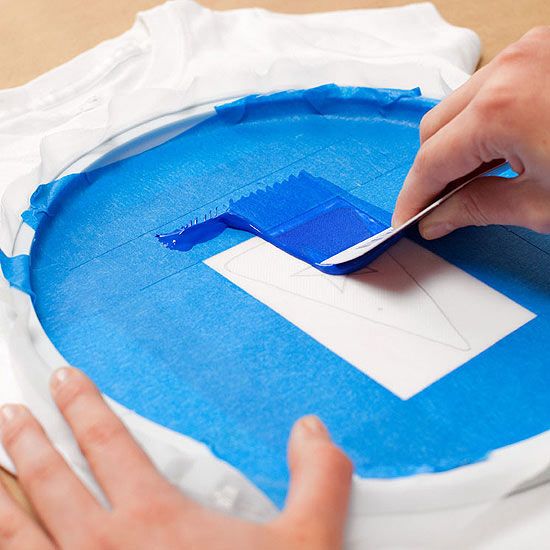 Soon, it could even be possible to use natural materials. Last but not least, we notice that the fashion industry is trying to push the boundaries of 3D printing, but is also implementing other great technologies such as electronics. It is now possible to 3D print smart fabrics, and more of these outstanding projects might be unveiled in the upcoming years!
If you have a 3D printing idea and want to bring it to life right now, we can help you to choose the perfect CAD software for your fashion project, thanks to this blog post. Then, you will be able to upload your 3D models on our online 3D printing service.
Related Topics
Get the latest 3D printing news delivered right to your inbox
Subscribe to our weekly newsletter to hear about the latest 3D printing technologies, applications, materials, and software.
3-D Printing On Custom T-Shirts
You are here: Home / Custom T Shirts / 3-D Printing On Custom T-Shirts
posted on
As it is rightly quoted that "3-D T-Shirt printing has digitized the entire manufacturing process.
" It is one of the most trending printing types in today's world and also becoming the future of the clothing industry. There was a time when people used to rub inks or paints on custom t-shirts to create a beautiful print on it, but that was all past! With a little persistence, a person can get aesthetically pleasing results from 3-D t-shirt printing technology. You can print 100 printed shirts by screen printing in a few hours but you can make 100 different t-shirt designs with the help of 3-D T-shirt printing for the same. Do you want to know how? Check this amazing guide about 3-D t-shirt printing below : 
Source: (in.pinterest.com)
What is 3-D T-Shirt Printing?
3-D t-shirt printing in the clothing industry is a printing technique that converts imagination into a print through different materials. It reinterprets all the old fashioned designs into some whoa kinda 3-D prints! This printing technique along with the latest trends can set you apart from others, but let's see how this technique is performed!
5 Easy Steps and Your 3-D T-shirt is Ready!
3-D t-shirt printing can be performed anywhere with these 6 easy steps but hold on! Don't you wanna know the magical materials behind this printing that creates super awesome prints on t-shirts! Let's find out :
Materials Required for 3-D T-Shirt Printing
3-D printer: 3-D printers like HP multijet fusion and ABS 3-D printer can generate an amazing print on custom t-shirts. Hold on! Don't worry if you don't have a 3-D printer, you can also choose from web-based 3-D designs and software programs. 
T-Shirt: You can use any kind of t-shirt fabric that can be cotton or polyester and many more, avoid using too much-designed t-shirts as it will interfere with the printing process. 
Mini clips: Use small clothespins or plastic pins so that they won't come up on the side of the printer. 
Modeling programs: You can use modeling programs like Tinkercad which is free and available for all on web browsers.
Slicing software: Slicing Softwares like Octoprint, Cura, IdeaMaker can improve your printing quality.
Steps: 
Step 1
Choose your model. The size of your t-shirt design will completely depend upon the printer's capacity.
Step 2
Slice your model with the help of slicing software and convert it into Gcode which is a programming language that will describe how a 3-D printer will print.
Most models are equipped with 15-30% infill.
Source: (autodesk.com)
Step 3
Place one side of the t-shirt on the plate, make sure you are printing only on a single side. Attach the t-shirt on the plate with the help of mini clips and try to flatter it properly without stretching it too much.
Source: (in.pinterest.com)
Step 4
Start printing your fabric. Keep a watch while moving plates as the extruder head will be too hot till then. Wait for some time and whoa! your print is ready to go.
Step 5
Remove the shirt carefully, when the plate cools down and enjoy your ready to go 3-D print t-shirts. 
Source: (pinterest.ca)
Advantages of 3-D T-Shirt Printing 
3-D t-shirt printing got the best speed time for the production of t-shirts. Designs can be modified again without affecting the speed of the manufacturing process
3-D t-shirt printing is cost-effective as it doesn't require so much of labels, just one or two machines and you're ready to print your custom t-shirts
3-D t-shirt printing results in high-quality results which includes breathtaking pictures, graphics, or any other artwork which increases its demands as well as production in the market
The printing technique is one of the most sustainable printing techniques with less generation of waste and not harming the environment as compared to other printing techniques
3-D t-shirt printing allows the best consistency when compared to other techniques as any mistake can be detected at that particular time making it so much consistent
 Disadvantages of 3-D T-shirt Printing
3-D t-shirt printing machines are quite expensive, also some of the materials needed in 3-D t-shirt printing is too costly in the large scale manufacturing sector
Due to increasing demand for 3-D t-shirt printing, there has been a rise in copyright issues, patents violations, and trademark infringements
As this printing technique doesn't use so much of labor therefore people are losing jobs in the printing sector due to the emerging printing technique
Sometimes 3-D printing shows design inaccuracies as the design completely depends upon the printer so some printers may have less tolerance so producing a design different from the original one
3-D printers have a small size, therefore, restricting the size of printing items makes it one of the major drawbacks of 3-D printing
"I Have Seen The Future, And It Is 3D Printing"~Forbes
So, within the next decade, we'll see Alexa taking our printing orders, 3-D printers are manufacturing the printing orders and a drone is making a delivery, so get ready for your future where the supply chain will be more simplified and 3-D printing technique making deliver products faster than any other traditional techniques.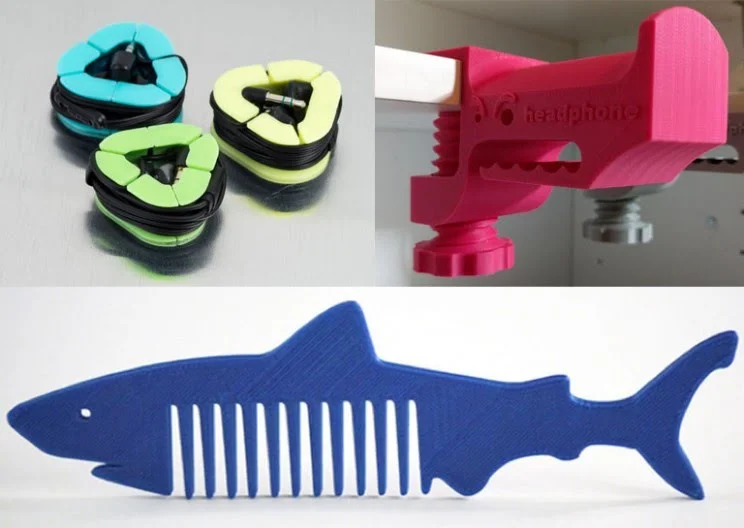 So are you ready to step into the future? For amazing 3-D printed shirts or t-shirt printing, get in touch with us at Champu!
Note: Images used in the article are for representational purposes only.
Filed Under: Custom T Shirts, T Shirt Printing Tagged With: 3d t shirt printing machine price in india, free fire t shirt, half sleeve shirts, marvel t shirt, new shirt design, photo printing near me, stylish t shirt, supreme t shirt, t shirt printing in indore, trending shirts
Preparation of layout and creation of 3D prints for T-shirts.
Mon-Fri, from 10-18
St. Petersburg, metro station "Vyborgskaya"
st. Chugunnaya 20, LOMO plant
Mon-Fri, from 9:00-19:00
Our company offers the production of T-shirts in which you can completely seal the entire product with your own design. These t-shirts are also called Fullprint or 3D t-shirts.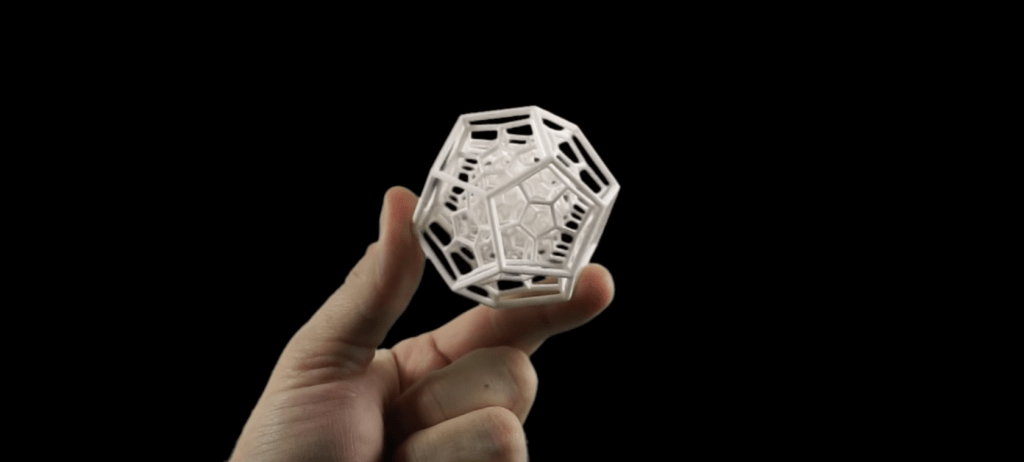 These T-shirts are made in two stages, first, printing on a pre-cut fabric, and then sewing the product, thus obtaining a "print in the seam". The presence of printing and sewing workshops in our production allows us to produce the most complex products according to your order. All the proposed printing methods withstand a large number of washes, the ink is elastic and does not cause inconvenience when using the product.
The Radius Print company produces T-shirts, sweatshirts and other clothes with full (total) printing and we are often asked the question…
… can you do that?
... or so?
We will immediately answer that yes, we can do this, but we would like to warn you about the pitfalls hidden at the stage of formation of technical specifications for production. This problem occurs even with the designer, so we want to share our experience with you.
But to fully answer this question, let's look at how it happens through the eyes of a DESIGNER.
take T-shirt template
take print
apply and get
Everything is beautiful and clear, it remains only to give it to production and enjoy the result.
Now let's look at the production process through the eyes of production.
Of course, not everything is so simple in our life, so…..
First, let's look at an example with a simple design to make it clear what will be bent, tucked, hemmed and so on.
Let's try to sew a striped T-shirt, the print is applied in the same way as before, we put the numbers for reference.
take the striped print for clarity
We take T-shirt templates
Overlay the pattern
Remove the excess and see the expected result
A designer would make such a template
we sew a T-shirt, we put it on the model, everything is very similar, but ...
now let's lower the hands of our model and see how the design is distorted, and the visible part of the print has also decreased
And now let's see and compare the prints from the beginning of our post, taking into account new knowledge.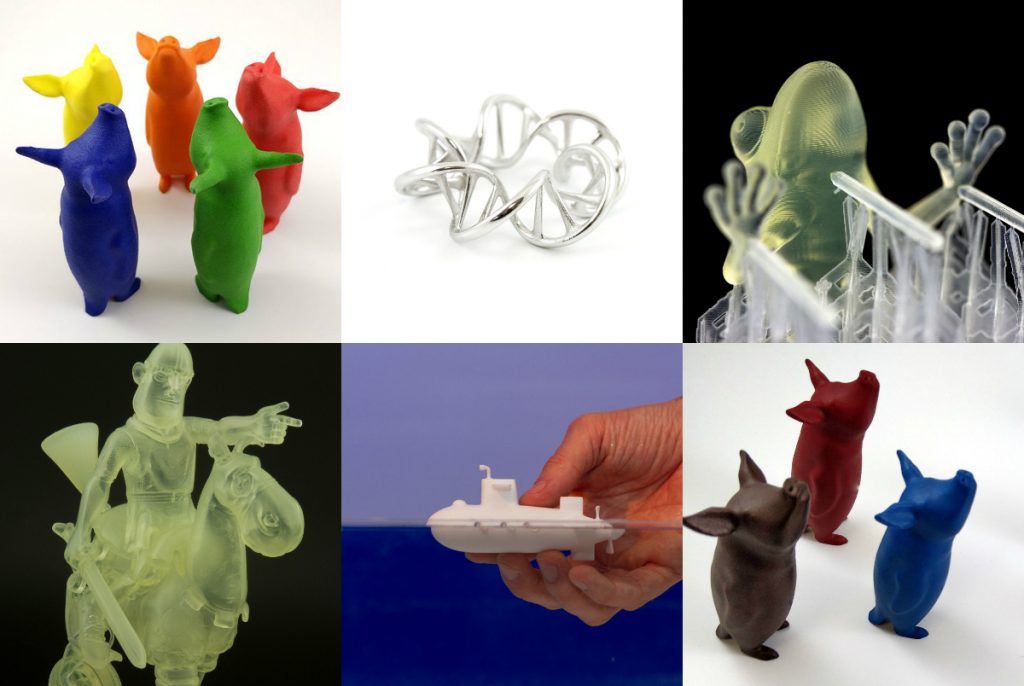 What we wanted to convey with this article, if you are ready to walk with your arms wide apart, we are ready to make such a T-shirt for you. But we recommend not to hurry with the design, but to determine what needs to be sacrificed or what needs to be changed for the correct perception of the product as a whole, and not just your print on the screen of a graphic designer.
Best regards Alexey Pastukhov ([email protected])
Radius Print
T-shirt samples with full imprint.
Order T-shirts with print!
We are always ready to help you with your orders. Send requests, all of them will be processed in the near future.
We work from 10 am to 6 pm on weekdays.
Parameters of T-shirts:
Promo T-shirtsStandard cotton T-shirtsImproved T-shirtsStretchOwn T-shirts
MensWomenKidsUnisex
0008
WhiteBlackCyanBlueDark blueGreenBurgundyRedOrangeBrownYellowPinkPurpleMelange
Quantity, piece:
Print options:
Print on the chest
Print size:
---A5(10*15cm)A4(21x30cm)A3(30x40cm)A3+(38x44cm)Full imprint
Number of printing colors:
---1 color2 colors3 colors4 colors5 colors6 colorsFull color CMYK
Printing on the back
Print size:
---A5(10*15cm)A4(21x30cm)A3(30x40cm)A3+(38x44cm) Full print
Number of print colors:
---1 color2 colors3 colors4 colors5 colors6 colorsFull color CMYK
Printing on Left Sleeve
Print Format:
Print Colors:
---1 Color2 Colors3 Colors4 Colors5 Colors6 Colors CMYK Full Color
Right Sleeve Printing
Print format:
Number of print colors:
---1 color2 colors3 colors4 colors5 colors6 colors CMYK full color
Your contact details:
Are you: A legal entity or an IPF.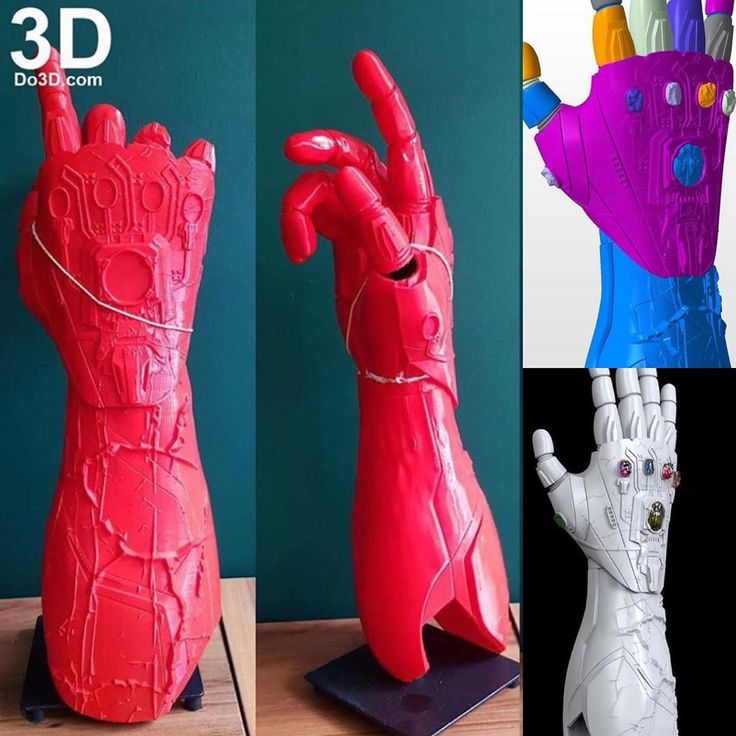 face
Your e-mail (required):
Note and comments to the order
Attach a file with a layout (limit - 10 Mb)
Attach a file with details (limit - 5 Mb)
I AM NOT A ROBOT - be sure to tick
Post Views: 2237
3D Full Print T-shirts in Ukraine
| | | |
| --- | --- | --- |
| | one 2 3 four 5 6 ... 75 | Next |
3D printed t-shirts: features
Since its inception, 3d t-shirts have quickly won the audience thanks to special imaging technology. Proper processing will create a visually lively drawing that is as close to reality as possible. Especially in photographs using a professional camera. This is a good option for parties and various themed events.
Thanks to professional technical equipment, such an image can be applied to almost any fabric, while volume and texture are taken into account. Lightweight fabrics with a classic cut make the T-shirt a versatile piece for a variety of occasions.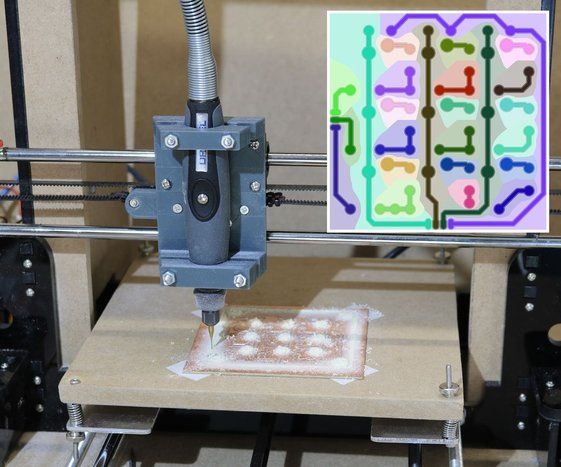 What materials is full overprint compatible with:
interlock;
cotton;
microfiber.
A water-based paint is used to apply the image, which creates a base without visual volume. The next step is the application of fragments from the thermal film. The process requires drying of each layer. It is the thermal film that creates the very 3D effect. After the almost finished product is placed under a heat press. Such materials are very strong and durable. You can wear them for a long time without changing the characteristics of the product. After washing, the pattern does not crack, which is another advantage. Also, the pattern perfectly conveys the play of light and shadows, so natural landscapes and animals or even superheroes can easily "come to life" on a T-shirt.
3D printed T-shirts: themes and characteristics
Three-dimensional drawings on a T-shirt can become a bright accent of the whole image. 3D artists use all their skills to create a truly 3D image.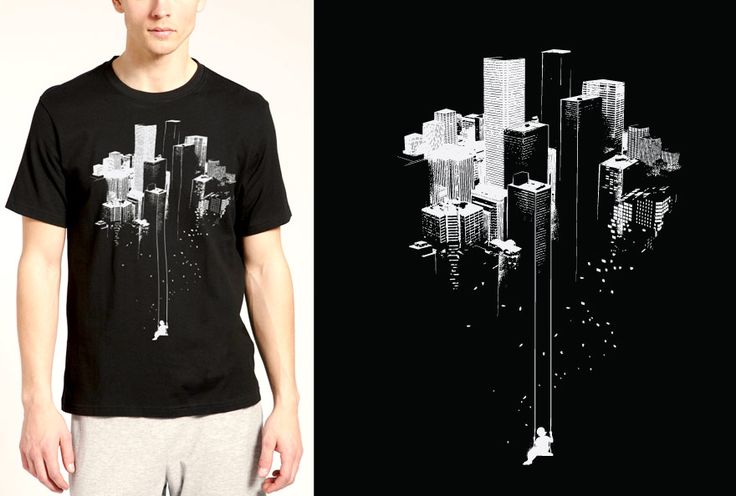 The process, in particular, includes drawing even the smallest details, as well as hard work with light and shadows. Only the combination of the unique work of a graphic designer and high-quality innovative technologies allows you to create a realistic drawing that causes an optical illusion. A rich color gamut conveys even the smallest shades and halftones of the selected image. The three-dimensional drawing accurately conveys even the smallest details and, with proper care, remains just as bright and picturesque.
In the online store you can buy 3d t-shirts on the following topics:
IT, computers, internet;
animals and birds;
games;
cinema;
space;
music;
inscriptions;
patriotic;
drawings;
fishing.
Technology allows you to convey all the details of the image in great detail, creating an amazing optical illusion that completely immerses people around you.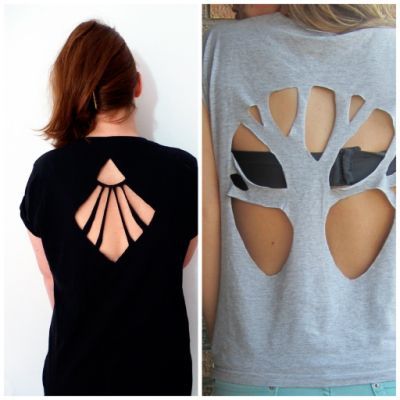 The liveliness of such a picture attracts attention. At the same time, all materials used are absolutely safe for health and meet quality standards.
Full print T-shirts have neat side seams that do not protrude at all due to the presence of a pattern on all parts of the product. Ecological dyes are used for coloring. They remain resistant during wear and washing. Working with a picture involves taking into account all the details to create an optical illusion and volume. The designs are expertly printed on the garments in an ethical manner and are available in a wide range of styles, colors and sizes.
Women's 3d T-shirts
Fans of unusual prints will definitely like women's 3d t-shirts, as they best reflect the original taste of the owner. The exclusive design allows you to combine the T-shirt with various clothes, such as jeans, a skirt or a jumpsuit. A wide variety of models is a guarantee of the most optimal solution for each individual case.
Many T-shirts are unisex models, which means you can even buy paired options for your significant other.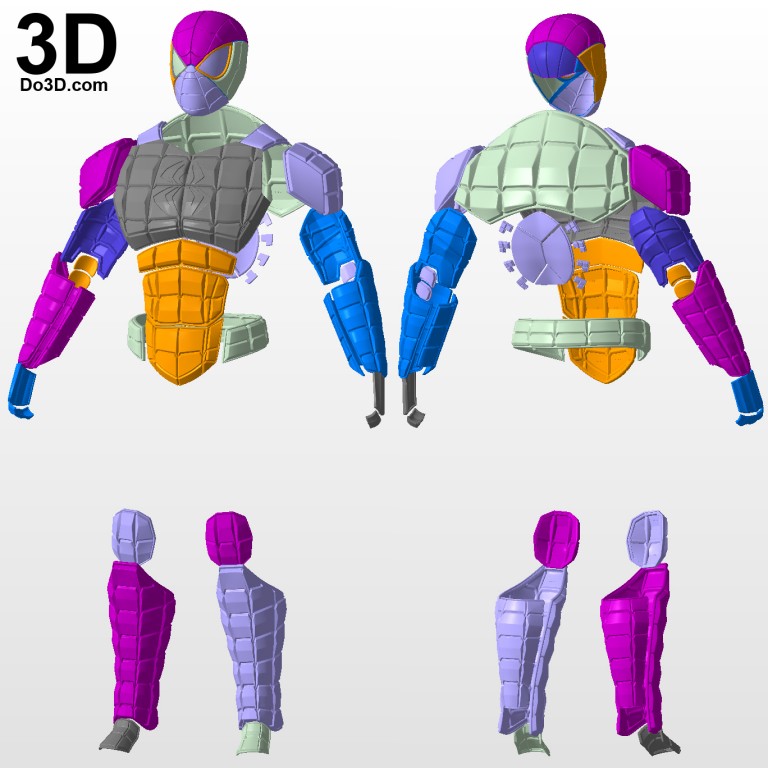 The variety of themes will delight girls who want to diversify their wardrobe with the help of unusual things. But this does not mean that they cannot buy men's 3d t-shirts with their favorite print. The fact is that women's models are made fitted, while men's T-shirts are made with a straight cut. In this case, it is better to carefully study the size chart to determine your size in the men's line.
Where to get quality T-shirts with full print
Full print on the T-shirt means that the design will be harmoniously placed throughout the material. That is, the image will be not only on the front, but also on the back and on the sleeves. Thanks to high-quality materials, the drawings do not fade for a long time after washing, and also do not crack or fade. The assortment of the store will delight customers, as many different categories of 3D t-shirts are presented. The realism of the resulting image is directly related to the type of fabric and the quality of elaboration of all the details during the creation of a 3D drawing.