Can you 3d print a working gun
What Are 3D-Printed Guns, and Are They Legal?
For decades, weapons manufacturing has been the domain of arms industry heavyweights: Glock, Sig Sauer, Remington, Sturm, Ruger & Co. Making a gun from scratch at home required thousands of dollars of machining equipment and years of engineering expertise. 
But in recent years, that has begun to change. Advancements in 3D-printing technology have yielded increasingly reliable 3D-printed firearms, many of which require no federally regulated components to function. Below, we break down the basics of plastic, 3D-printed firearms, and the controversy generated by the swelling movement to deliver them to the masses. 
What is a 3D-printed gun?
In the simplest terms, it's any firearm that includes components manufactured with a 3D printer.
But 3D-printed guns vary a lot. Some models — like the 3D-printed gun company Defense Distributed's "Liberator" — can be made almost entirely on a 3D printer.
Others require many additional parts, which are often metal. For example, many 3D-printed gun blueprints focus on a weapon's lower receiver, which is basically the chassis of a firearm. Under federal law, it's the only gun part that requires a federal background check to purchase from a licensed dealer. To subvert regulators, some people print lower receivers at home and finish their guns using parts that can be purchased without a background check — metal barrels, for example, or factory buttstocks. Many gun retailers sell kits, which include all the components necessary to assemble a gun at home.
Advances in printing technology have driven the price of 3D printers down — they're now around $200 on Amazon — and gun groups offer guides for getting started. These developments have lowered the barriers to entry for those in search of untraceable guns, which have turned up at crime scenes with increasing frequency over the past few years. 
The process still remains more involved than most methods of obtaining a firearm, though.
For instance, 3D printers require meticulous setup — the component that extrudes plastic must be calibrated, software must be downloaded to convert designs into 3D-printable slices, and the printer must undergo a slew of upgrades to reliably print weapons parts, which themselves require precise construction to ensure they can contain the explosion from a gunshot. 
Why are they a big deal?
Because 3D-printed guns are made outside traditional supply chains, and don't require background checks, they're effectively invisible to law enforcement agencies. They are a form of ghost gun: unserialized, and unable to be traced if recovered by law enforcement. 
There isn't good data on the number of 3D-printed firearms that have turned up at crime scenes, though state attorneys general opposed to the technology insist that some have been recovered. On a few occasions, crimes involving the guns have made headlines. In February 2019, police arrested a Texas man after he was found test-firing a 3D-printed gun in the woods.
He was prohibited from purchasing firearms and had a hit list of lawmakers on him. 
Of particular concern to many law enforcement agencies are guns that can be completely 3D-printed at home without metal components. Politicians and law enforcement professionals fear that such guns would be able to evade metal detectors, and thus slip into places where firearms are prohibited, like airports or government buildings. At present, these fears are largely unfounded — 3D-printed gun designers have yet to develop an alternative to metal bullets, and security officials say that X-ray detection in place alongside most metal detectors can identify the outline of 3D-printed firearms with ease. Indeed, Transportation Security Administration officers have seized 3D-printed firearms at airports on several occasions.  
Still, the weapons' lack of traceability has already caught the attention of terror groups, according to Mary McCord, a former U.S. attorney and prosecutor in the Department of Justice's National Security Division.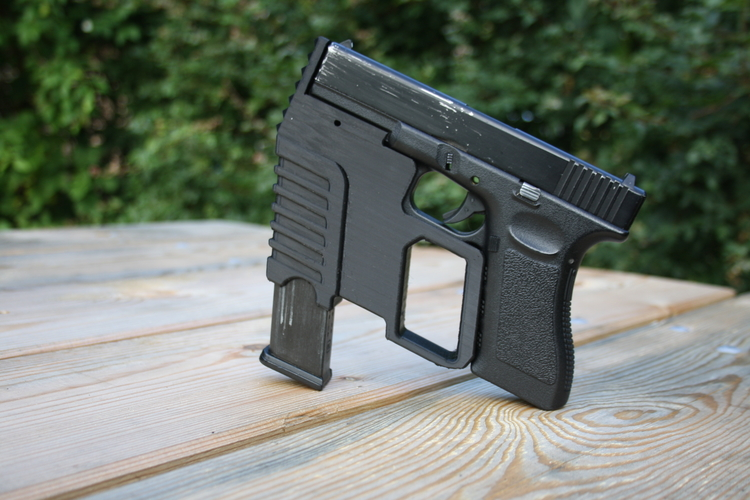 "We know from a counterterrorism perspective that there's great interest among terrorist organizations in being able to have workable, usable, efficient, functioning 3D-printed weapons."
Is it legal to make a gun using a 3D printer?
In most cases, yes. Federal law permits the unlicensed manufacture of firearms, including those made using a 3D printer, as long as they include metal components.
In the absence of federal regulation, a handful of states have taken their own steps to clamp down on the creation of homemade guns. In California, anybody manufacturing a firearm is legally required to obtain a serial number for the gun from the state, regardless of how it's made. In New Jersey, you are supposed to obtain a federal manufacturing license before 3D-printing a gun. The state also criminalizes the manufacture, sale, or possession of undetectable firearms, and made it illegal to purchase parts to make an unserialized gun. Several states — including New Mexico and Virginia — are considering bills that would enact similar restrictions.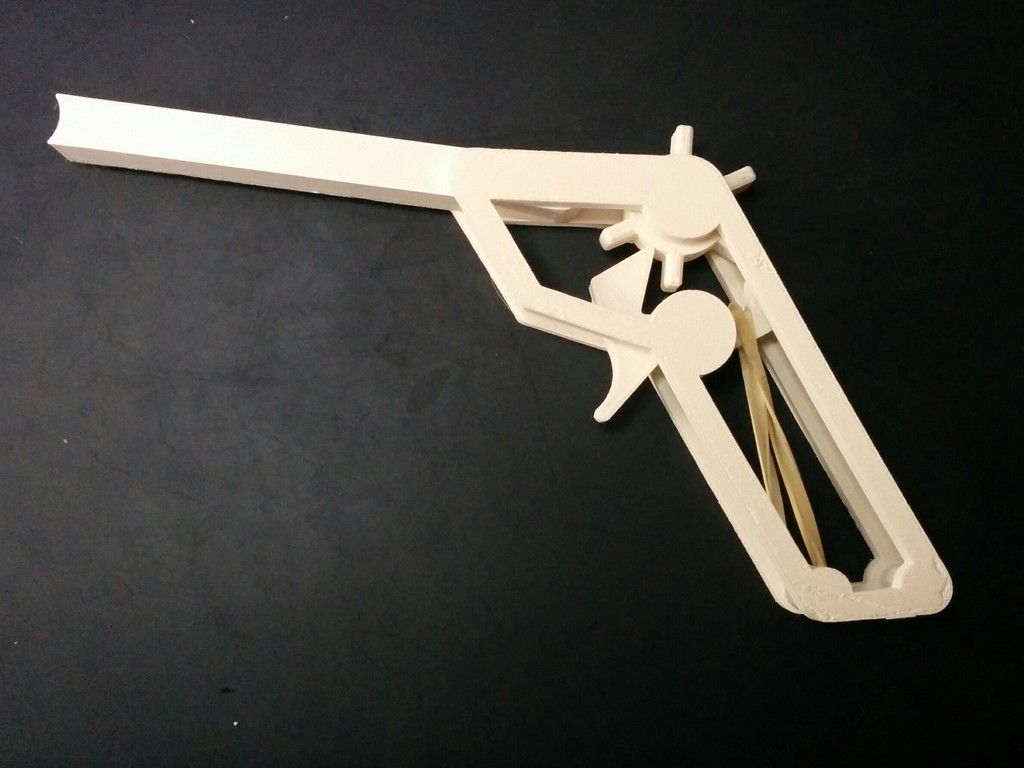 What about sharing the blueprints online?
The legality of sharing the files required to print guns and gun components is murkier territory. No federal legislation bans the practice. But in 2013, the State Department ruled that releasing blueprints online violated arms export laws. In 2018, after a lengthy court battle with Defense Distributed over the guidance, the State Department settled, and agreed to permit the files' release. But before the prohibition was lifted, a coalition of states sued to keep it in place — and won. Now, gun groups intent on sharing the files online have exploited a loophole in the State Department's policy, which allows for the distribution of blueprints exclusively to U.S. residents. Defense Distributed maintains it has established a vetting procedure to ensure only U.S. residents are able to download them. 
In 2019, the Trump administration transferred oversight of gun exports from the State Department to the Commerce Department, which would have rolled back restrictions on releasing 3D-printed gun blueprints.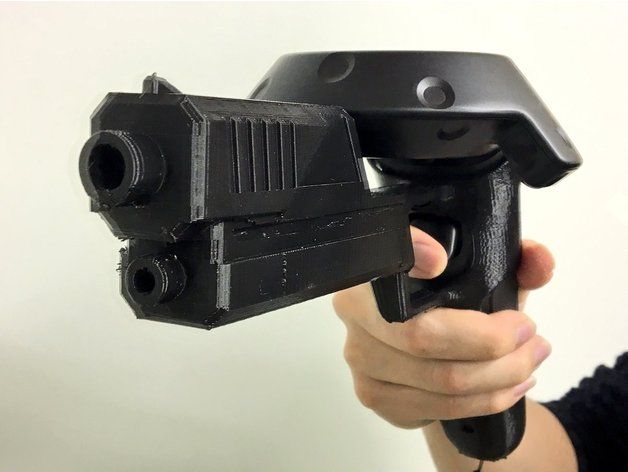 But a second suit filed by the coalition of state attorneys general has kept oversight of the files with the State Department, pending future litigation. 
New Jersey Attorney General Gurbir Grewal is a plaintiff in the case. "If a company like Defense Distributed can simply sell printable [gun blueprints] to their customers without running the usual required background checks to make sure someone's not a criminal, it would blow up the entire regime of firearm laws that we have in this country," he said. 
In 2019, after Grewal sought an injunction to block Defense Distributed from releasing files to New Jersey residents, the company countersued. It alleges that the blueprint files are a form of speech, and that Grewal's effort to block their release violates the First Amendment. The case has yet to go to trial.
Who is printing guns — and why?
The first 3D-printed firearm to make a splash in the popular consciousness was the "Liberator" — a near fully plastic gun designed by a self-described anarchist and ghost-gun advocate named Cody Wilson.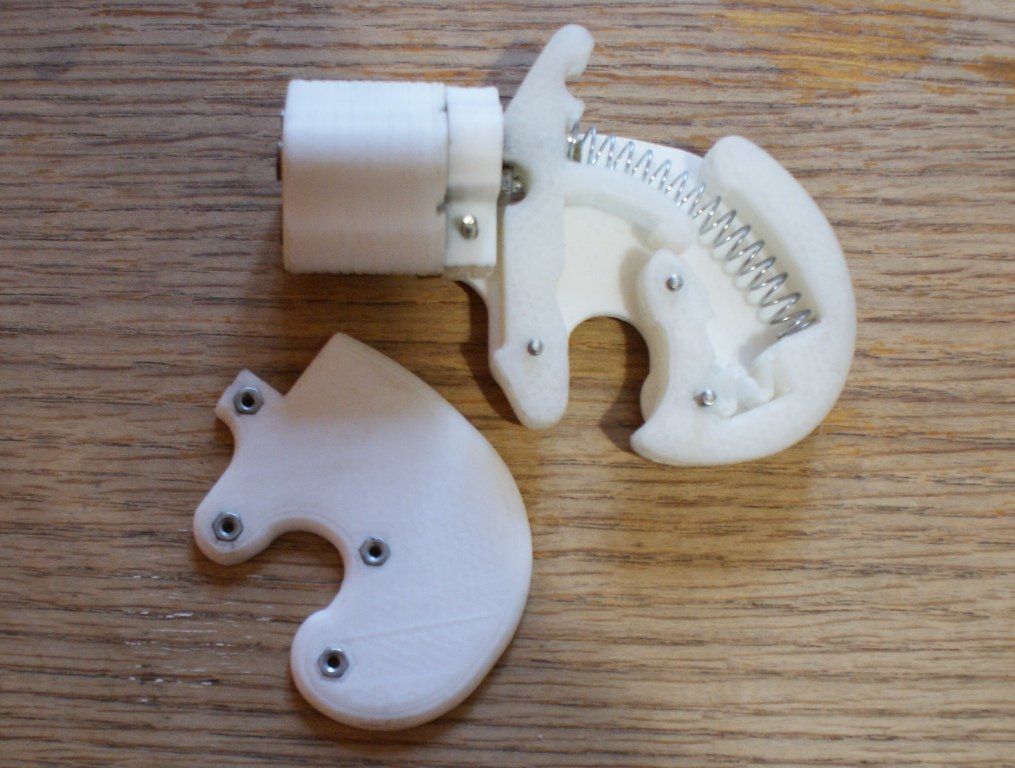 (Designs for the Liberator call for a small steel block to be sealed inside the plastic in order to comply with federal law.) Wilson founded Defense Distributed to advance and share the technology, and has initiated many of the group's highest profile legal battles. In 2019, Wilson was sentenced to probation and ordered to register as a sex offender after soliciting sex from a minor. 
Though Wilson's is the best-known and formally recognized gun printing "company," the practice is mostly advanced by informal collectives across the internet. These groups, like Deterrence Dispensed and Fosscad, gather anonymously in chat rooms and on social media platforms to crowdsource the development of new gun designs and spread them across the web. They have thousands of members, but remain mostly decentralized, making it difficult for technology companies or law enforcement agencies to police them. 
Over the past two years, however, the groups have run up against censorship policies at major tech platforms, many of which prohibit weapons content.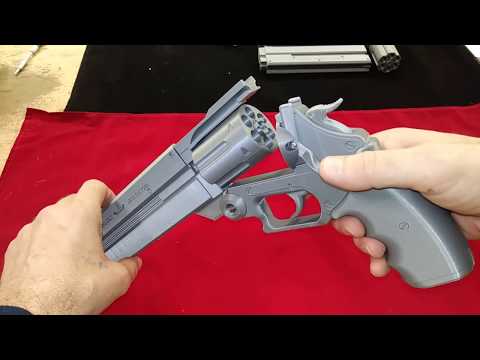 As a result, they've been forced to increasingly obscure corners of the internet. Most recently, the operations hub for most of the 3D-printed gun groups — an encrypted chat and file-sharing platform called Keybase — pledged to remove all weapons-related content, and told the groups they would be banned. 
Proponents of the technology fall into several different camps. Some, like Mustafa Kamil, a creator of 3D-printable guns based in Romania, and a member of the Deterrence Dispensed team on Keybase, think that concerns over homemade weapons are overblown. Gun printing, he says, is mostly the domain of hobbyists like himself: technical experts interested in tinkering and engineering. To 3D-print a gun: "you need to have enough money to buy a printer. Then you need enough expertise and experience to know how to use the printer. If your axis is off by 0.15 millimeters the gun isn't going to work," he said. "To buy a black market firearm would be much easier." Kamil said he's owned 32 printers and completed two apprenticeships with gun manufacturers.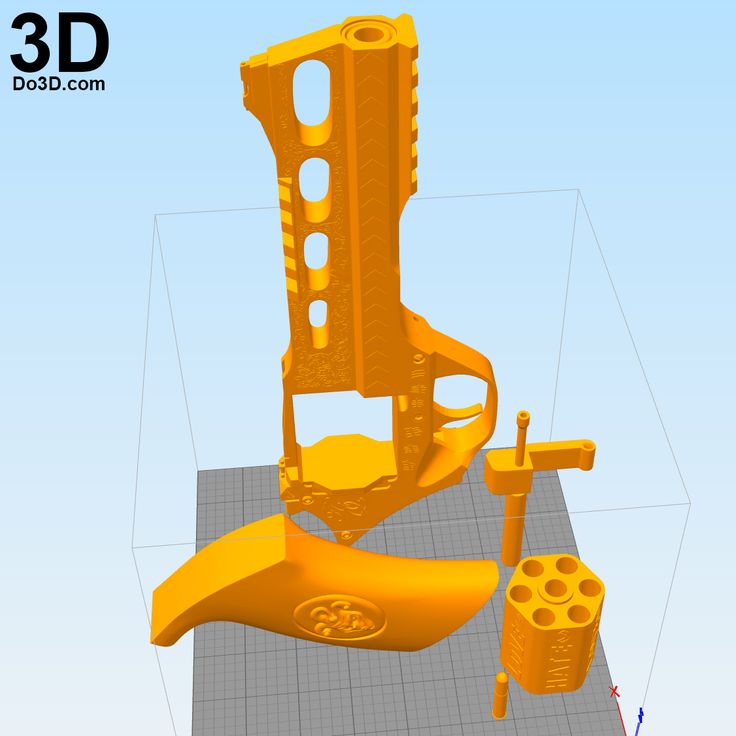 Others see the potential for armed conflict with the government as the driving force behind their creations. Members of Deterrence Dispensed and Defense Distributed have fashioned a brand out of this perceived threat, adopting popular Second Amendment slogans like "Come and Take It," "Live Free or Die," and "Free Men Don't Ask." Leaders of the groups share a deep conviction that gun ownership is the only way to ensure freedom: In an interview with Popular Front, a conflict journalism outfit, the founder of Deterrence Dispensed — a man who goes by the username jstark — continuously pointed to the threat of government tyranny as a justification for creating 3D-printed guns and distributing their blueprints. "Just look at the Uighurs in China," he said, referring to the ongoing genocide of the ethnic minority. "Just look what's happening to them. No one's helping them. Nobody does shit. You know what would help them? If they were armed. That would be a deterrence."
To jstark, identical threats exist anywhere where civilians are largely unarmed, including in Europe, where he lives.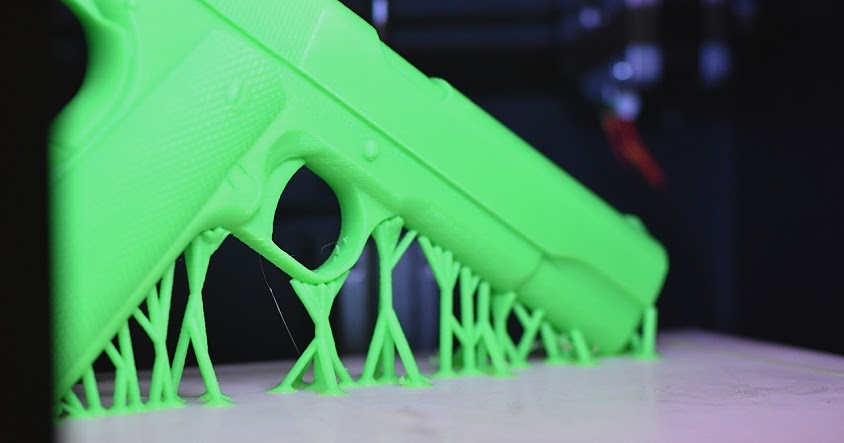 When asked if he would fight police who tried to confiscate his guns, he was frank: "Basically, yes. Live free, or die. These are not empty words."
Are these groups aligned with extremists?
While politicians and law enforcement agencies have dubbed the advocates of 3D-printed firearms extremists, the movement has no unifying political ideology. Jstark, for his part, said in the Popular Front interview that Deterrence Dispensed has no tolerance for people who wish to harm others: "If they do show through [their actions] that they're extremists, racists, islamic terrorists — then we would kick them out immediately," he said. He did not respond to multiple requests for comment.
The alarmism about about looming government tyranny has attracted groups eager to ignite government conflict, particularly in the U.S. Members of groups connected to the boogaloo, a loose-knit coalition of anti-government extremists that advocates a violent civil war, have seen 3D-printed gun advocates as allies in an overlapping struggle.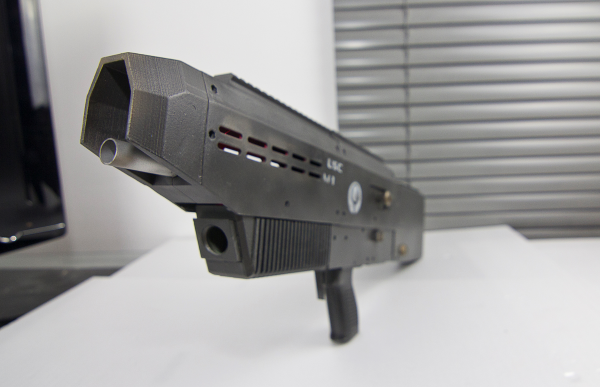 Last summer, Megan Squire, a professor at Elon University, tracked online boogaloo-connected groups as they navigated crackdowns from social media platforms. Many ended up on Keybase, drawn by the large and growing 3D-printed gun community. 
In early April, Deterrence Dispensed released blueprints for a printable auto sear — a component that can be used to turn a semiautomatic rifle into an illegal, fully automatic firearm — called the "Yankee Boogle," an apparent boogaloo reference. In September, two boogaloo adherents were charged for allegedly attempting to sell auto sears to representatives of Hamas, the Islamist extremist group. In court documents, prosecutors alleged that one of the defendants in that case said he obtained the auto sears from a supplier who 3D-printed them. In a separate case, federal prosecutors charged a man from West Virginia with 3D-printing auto sears and selling more than 600 of them online, including to several boogaloo adherents. One man who bought the 3D-printed auto sears is accused of killing a police officer and a security guard in California.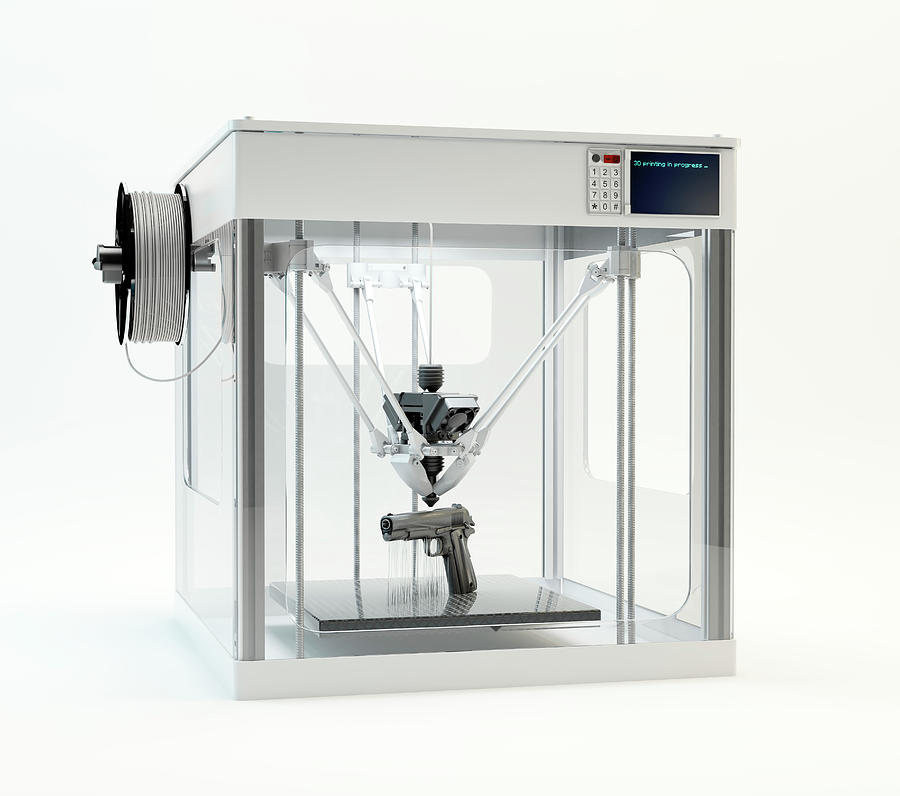 It is unclear if any of the auto sears used in these crimes were designed by Deterrence Dispensed.
Correction: An earlier version of this article highlighted a case in which police in Rhode Island said a suspect used a 3D-printed gun in a murder. While police initially made that claim, an analysis by the state crime lab later ruled the method of manufacture "undetermined." The story has also been updated to include that Defense Distributed's "Liberator" gun model includes a small metal component for federal compliance. 
3D printed guns - what kind of gun can be 3D printed and how it works
3D printing, a considerable shake-up in the gun industry
Advanced customization and low production costs are among the advantages of 3D printing for making firearms. Note that it is possible to 3D print gun parts such as the magazine or the handle. 3D printing the most important parts like the chamber or the barrel is a challenge.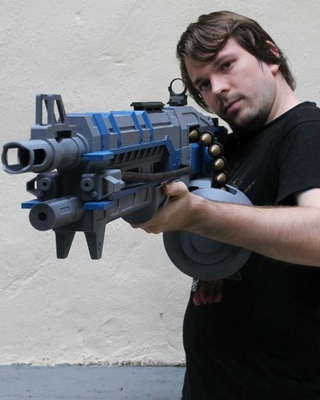 The most credible option for homemaking a gun is by crafting a lower receiver as demonstrated in the Wired video below. The machine capable to turn an aluminum block into a gun part is a lot closer to a milling machine than a 3D printer.
To prove their expertise, some companies like Solid Concepts made metal 3D printed guns. Metal 3D printing technology is far too expensive and complex for individuals nowadays.
The most notable 3D printed firearms
In May 2013, the first 3D-printed gun was test-fired by Cody Wilson. This plastic pistol was produced by internet activists Defense Distributed under the name 'Liberator'.
The Liberator .038 is made out of 3D printed ABS, with the exclusion of a single nail used as the firing pin.
Cody Wilson, inventor of the 3D printed gun : "the Liberator"
In August 2013, a Canadian man going by the name "Mathew" 3D printed an actual rifle, a Grizzly .22 Caliber Rifle model.
In September 2013, the Hexen organization produces the Reprringer Pepperbox .22 Revolver. The weapon can hold 5 bullets at once in its 3D-printed barrel.
In November 2013 Solid Concepts, now a Stratasys brand, 3D printed an operational metal gun.
The Browning 1911 Metal Replica fired more than 600 bullets without any damage to the gun.
In May 2014, Yoshitomo Imura 3D printed and fired a Zig Zag .38 Revolver. He was later arrested and convicted for owning four 3D-printed plastic pistols at his house.
Seized 3D printed plastic handguns displayed at Kanagawa police station in Yokohama, south of Tokyo, after Yoshitomo Imura's arrest in 2014.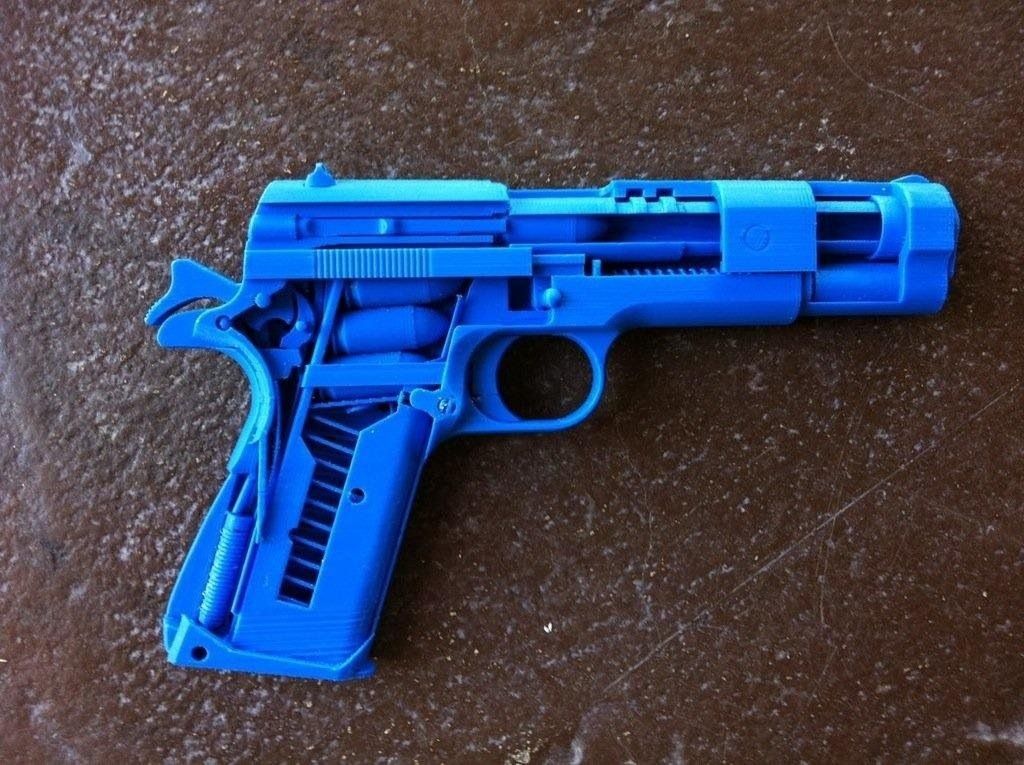 In July 2014, a US citizen nicknamed "Buck O'Fama" 3D printed a receiver for a semi-automatic .22 Ruger Charger pistol.
The Ruger Charger accepts high-capacity mags holding 30 rounds or more. It is capable of shooting a full magazine without issues.
In May 2015, a man nicknamed Derwood, 3D printed the 'Shuty', a 9-mm semi-auto based on a combination of parts from a standard AR-15 and a P.A. Luty.
The design for the Shuty combines a metal bolt, an AR fire-control group, and the barrel of a Glock. The magazine, bolt carrier, upper and lower receivers are all 3D printed.
In September 2015, a college student named Chris, 3D printed a semi-automatic revolver called the 'Yoshee Six Shooter'. The Yoshee Six Shooter is a revolver-style weapon that has multiple barrels and can fire multiple shots without reloading. It includes a 3D printed grip, hammer, spring, barrel, and barrel holder. A metal screw is used as a firing pin to strike the rim of the bullets.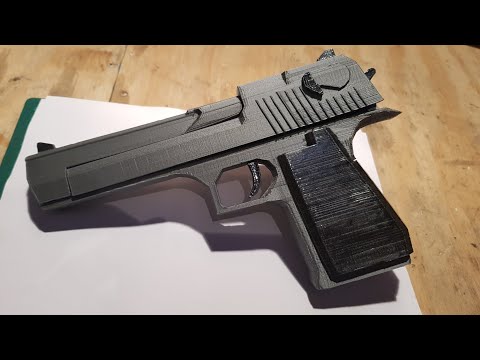 In November 2015, an engineering student called James Patrick has built a 3D printable revolver that uses a rubber band and a nail to fire .22 bullets. The revolver called PM522 Washbear can hold six or eight bullets and can shoot them in a row. This is not the first 3D printed gun made by Patrick who also made a previous model (single shot) called the Songbird.
In January 2016, the now-famous Derwood, 3D printed a new gun of its design, the 'Shuty MP-1'. This 3D printed gun is a 9 mm semi-automatic pistol made from 95% 3D printed parts.
However, the remaining components and most complex parts of the 3D printed gun are made of metal: store-bought Glock barrel, hammer, firing pin, bolts, and springs. Derwood has been able to shot more than 600 hundred cartridges with his Shuty MP-1.
According to him, the plastic holding the barrel starts to melt after about 18 shots so it is better to let the gun cool off regularly.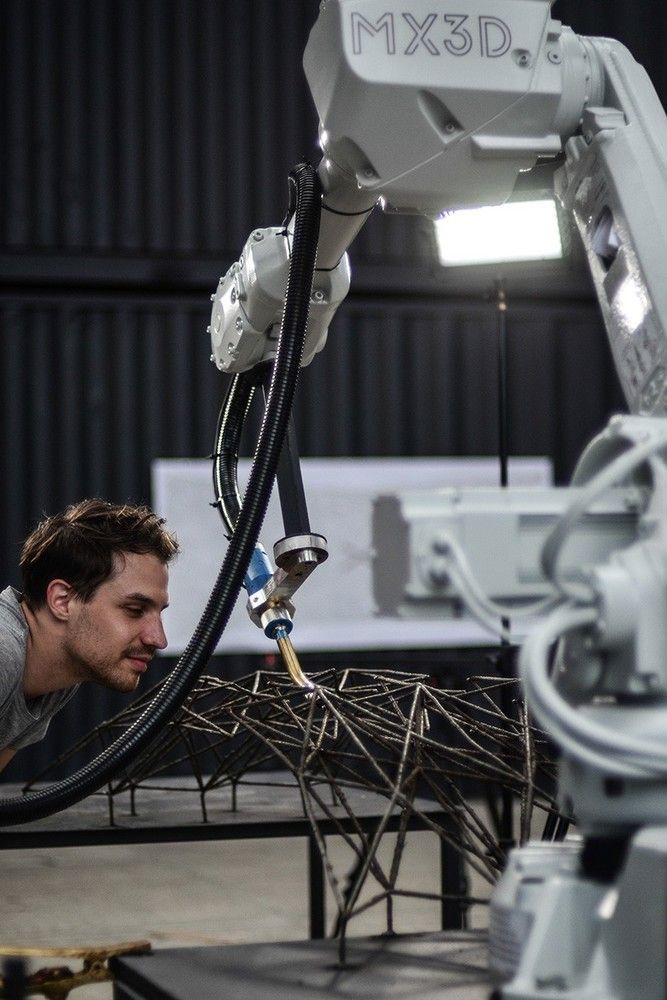 The legal issues of 3D printing untraceable gun parts and 3D printing gun laws
Most gun parts (magazine, pistol grip, upper receiver) can be bought online without any tracking records. But the receiver stands out as one of the most complex and important parts.
The Ghost Gunner by Defense Distributed is a CNC milling machine capable of making AR-15 lower receivers. The AR-15 is like an AR-10 but uses smaller components for firing 0.223 caliber bullets. Like other CNC mills, the Ghost Gunner uses a digital file to carve objects out of aluminum.
The Ghost Gunner produces an unserialized AR-15 lower receiver from a pre-engineered aluminum part (called 80 percent lower) in a few hours.
As a consequence, the rifle itself is untraceable: it is a ghost gun. Which raises major legal and security issues…
Components of the AR-15 ghost gun made by Andy Greenberg, including the homemade lower receiver.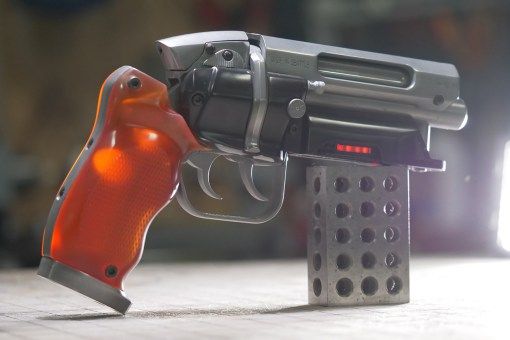 Source
: 
Wired
In 2013, the UK Home Office introduced stricter regulations on 3D printed guns and 3D printed firearms, making it highly illegal to create, buy, or sell them or 3D printed gun parts in Great Britain.
In November 2015, the parliament of the state of New South Wales, Australia, passed one of the strongest prohibition laws against 3D-printed guns. This law called Firearms and Weapons Prohibition Legislation Amendment Bill 2015, intends to penalize both physical and digital possession of 3D printable guns the same way as any illegally owned firearm holder. More information can be found in this 3D printing Industry article.
California passed a law in July 2016 requiring anyone who makes or assembles a homemade firearm to apply for a serial number or "other mark of identification" from the state Department of Justice.
Around Asia, notable laws on 3D printed guns include Singapore, where possession of a 3D printed gun is punishable by death.
In 2017, China introduced the Chongqing regulation which required manufacturers involved in 3D printing to register with the government to help prevent 3D printing technology from being used to produce illegal items (including blueprints) such as firearms.
As of 1st August 2018, Defense Distributed is again allowed to publish designs for 3D printed guns after the US Department of State agreed to waive its prior 2015 restraint order against Cody Wilson and Defense Distributed. Therefore individuals are allowed to freely publish designs and other technical files about 3D printed guns in the United States.
is it possible to print pneumatic and firearms
Is it possible to make a gun on a 3D printer and is it legal?
Today's 3D printers offer enormous possibilities.
They can print products of almost any complexity. Until quite recently, it was difficult to even imagine that a plastic weapon could shoot. However, it is already possible to make a pistol on a 3D printer, which, although not reliable, still fires live ammunition.
Can firearms be 3D printed?
Back in 2013, a young American gun fighter proved that plastic guns could be 3D printed. He was the first in the world to make a pistol in this way, in which only the striker was made separately from metal. All other parts were printed on an FDM printer.
Today's 3D printers are capable of printing any CAD model, and these models of firearms have been available for over 10 years. If in previous years their printing required professional skills, now almost any user can master them. With a 3D printer and a finished model, it became quite possible to print a gun. Another thing is that such "creativity" is punishable by the laws of most countries.
The evolution of 3D printed weapons
Despite all the prohibitions and restrictions, the evolution of 3D printed firearms is moving at a great speed.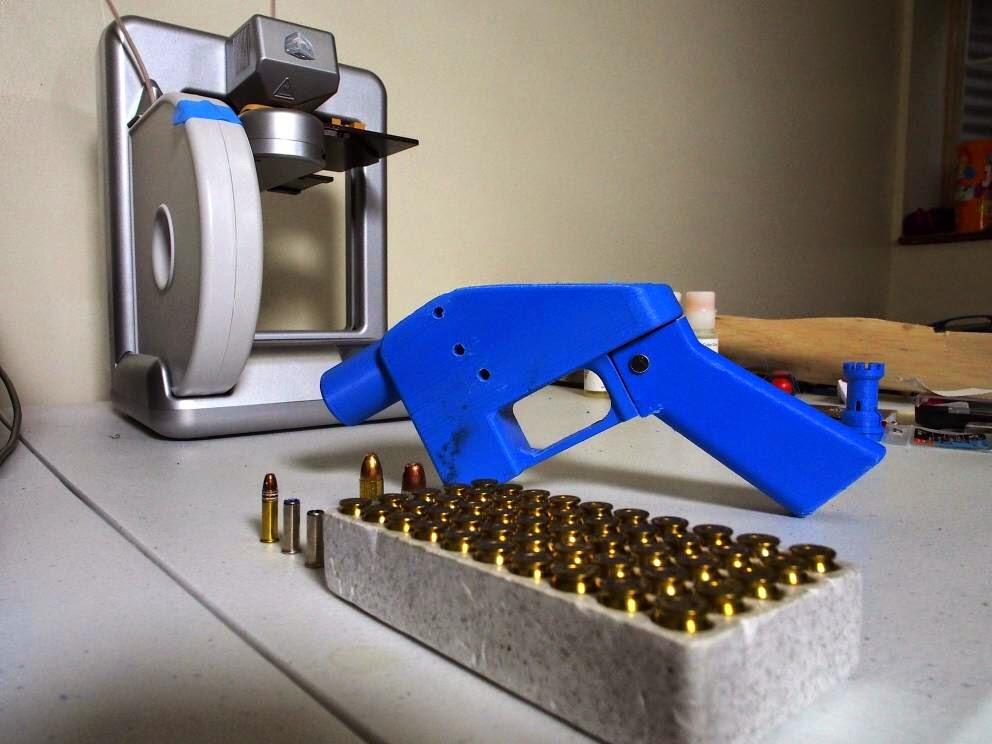 The beginning was laid by the single-shot plastic pistol Liberator by American K. Wilson, which appeared in 2013. It had a simple design and was chambered for 380 ACP. Already after 10-12 shots, this weapon became unusable. However, the very possibility of printing firearms served as an impetus for the development of the idea. The author of the first pistol himself founded the Defense Distributed company, which began to actively improve the technology.
One of the ways to increase the durability of weapons was to increase the number of their barrels. At the beginning of 2014, the Japanese Y. Imura makes a 38 caliber Zig Zag pistol. He was able to fire up to 6 shots non-stop. The author of the weapon was recognized as a criminal and convicted.
The next step was the production of a six-shot revolver by J. Patrick in 2015. The PM522 Washbear has been shown in action on YouTube. The weapon was noticeably safer for the shooter compared to previous versions, but still allowed to fire only a few dozen rounds.
The first semi-automatic pistol for a 9 mm bullet appeared in 2016 under the name Shuty-MP1. It was developed by a handicraft gunsmith who hid under the pseudonym Derwood. It wasn't exactly a plastic weapon. The author used some metal parts from factory pistols - a barrel, a firing pin, a bolt and several springs. This made it possible to ensure a rate of fire of more than 46 rounds / min. However, when changing the store, the plastic case had to be cooled. In 2017, the same master proposed an improved model - Shuty AP-9.
The main contribution to the development of 3D printed weapons technology was made by Defense Distributed, which united a group of like-minded activists. First, these enthusiasts won legal proceedings in the United States and obtained permission to 3D-print weapons, which greatly expanded their capabilities. Secondly, they were able to set up a professional business with product testing and quality control. As a result, in 2018–19 they developed numerous models of a variety of firearms - from pistols to carbines.
They posted over 30 files for printing original gun parts. Most of them were plastic, and the metal parts were not made from purchased, ready-made elements, but from simple metal profiles (tubes, strips, etc.), which are sold in ordinary hardware stores. This made it possible to exclude the use of parts patented by gunsmiths.
At the moment, the semi-automatic carbine FGC-9, developed on the basis of the Shuty AP-9, has become the pinnacle of "creativity" of Defense Distributed. At the same time, there is not a single factory part in it. The barrel for the 9 mm cartridge is made of steel pipe using electrochemical processing.
Where can I get drawings and what should I look for?
Gun manufacturing bans make it much harder to get blueprints and models of guns for 3D printing. The right to free placement of information was achieved only by Defense Distributed. Their website provides free access to drawings, models and technologies. Other information can be found on the Internet, but they are usually illegal.
When choosing a model, pay attention to the following information:
material used;
cartridge for which the model is designed;
number of cartridges in the magazine, rate of fire;
operating time before failure.
It is important to clarify which metal parts will need to be purchased separately, in addition to plastic for printing on a printer.
What does the law say in different countries?
The only country where firearms can be 3D printed is the United States. Gun Control Act 19 applies here68, giving Americans the right to make weapons, but only for personal use. Only one limitation is put forward: it must be determined by metal detectors, that is, it must have a metal element. In virtually all other countries, homemade manufacture and repair of weapons for any purpose is prohibited by law. In Russia, printing it on a 3D printer falls under the Criminal Code of the Russian Federation and is punishable by imprisonment.
Should we be afraid of plastic weapons?
The question of how dangerous a weapon printed on a printer is becoming increasingly important. Despite all the prohibitions, it is extremely difficult to control the spread of technology around the world. The availability of 3D printers and the increase in their functionality make it possible to master the production of plastic guns at home. How dangerous is such a weapon?
Most experts agree that currently printed weapons are more of an interesting toy. It is quite expensive and is designed to carry out only a few dozen shots. Moreover, such pistols are quite dangerous for the shooter himself with live ammunition, because they can explode in their hands.
However, the danger cannot be underestimated. It is easier and cheaper for a "serious" criminal to buy illegal military weapons than to make them on a printer. At the same time, there may be "enthusiasts" who, for their own interest, can make a pistol and try it out in action.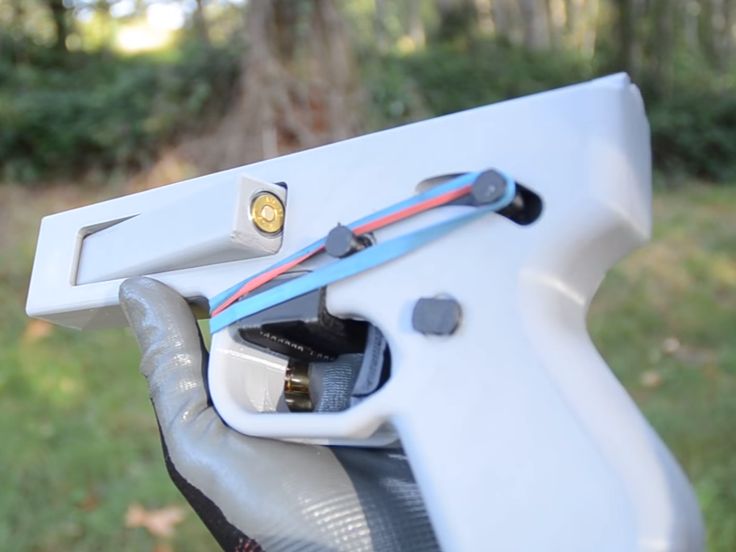 Such inadequate people represent an undoubted danger. In addition, the temptation is great for terrorists. Metal detectors do not detect a plastic gun, which means that it is easier to carry it, for example, on an airplane.
Important! Plastic weapons have a very small resource. At the same time, sometimes just one shot is enough to kill a person.
3D printed firearms have the following advantages:
the ability to make military weapons at home;
light weight;
availability of materials;
Ability to copy famous weapon models.
Always remember that there are significant disadvantages:
illegal production;
high cost of weapons;
very small resource and limited rate of fire;
danger to the shooter himself.
Currently, plastic weapons have more disadvantages than advantages, and most importantly, you can get a real prison term for making them.
Prospects for printing weapons
The potential for 3D printing of firearms is far from exhausted. The expansion of equipment capabilities and the development of innovative materials indicate that in the near future such weapons may approach military weapons in terms of characteristics. In the future - a significant increase in the resource and the provision of automatic firing.
Significantly increases the reliability of printed pistols and carbines SLS technology using metal powder. Such weapons already differ little from the factory metal models. While it is very expensive, which significantly limits the application. However, over time, the material will become cheaper, which means it will become more affordable.
Printing firearms on a 3D printer has become a reality. Despite its extremely low performance and reliability, interest is growing in it. Experts predict that the printing of weapons will become widespread, and it is impossible to stop such production.
There comes a time when measures should be taken at the legislative level to establish effective control over this process.
Get expert advice
3D printer guns are back and unstoppable They anonymously share drawings, tips, and create their own community. And there is no easy way to stop them.
In the United States, a network of supporters of printing weapons on a 3D printer is growing again - but now everything is different. Unlike previous attempts to popularize weapons that can be printed on a 3D printer, this operation is completely decentralized. It has no headquarters, no trademarks and no leader. And the people behind it believe that this state of affairs guarantees the inability of governments to stop them.
"If they want to come after me, they'll have to find me first," says Ivan the Troll, a member of the group.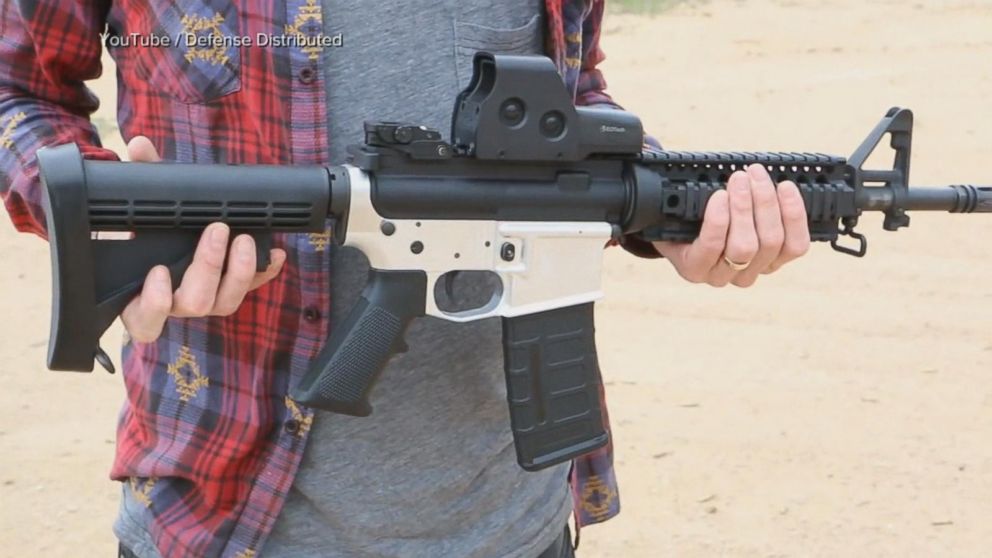 "I am one of many like-minded people doing this work."

The troll Ivan is known only by his network pseudonym, and is the de facto representative of an underground organization of gunsmiths working on 3D printers. Ivan says he knows at least 100 people actively developing weapon 3D printing technology, and claims that thousands of people are involved in the network. And this loosely connected network spans the entire world.
They communicate on various digital platforms - Signal, Twitter, IRC and Discord. They critique each other's work, trade weapon CAD files, give advice, talk theory, and collaborate on new blueprints. Enthusiasts of printed guns - who share similar ideas and political views on gun control - mostly meet on subreddits and forums dedicated to this topic.
Ivan himself is only a small part of this network. He says he comes from Illinois and is about the age of a "college student," but otherwise keeps quiet about himself to keep his head down.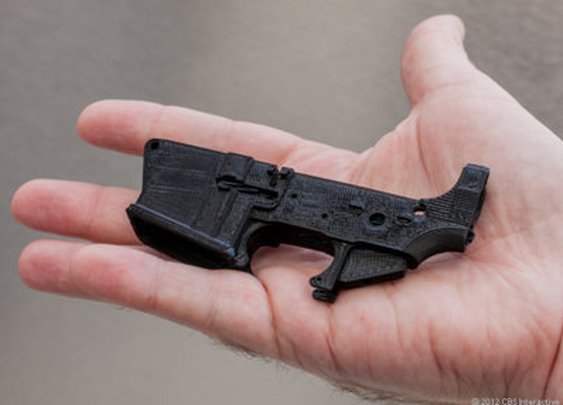 In doing so, he launched some amazing commercials showing new handgun parts he printed out in his garage, including the Glock 17 pistol frame.0003
On the last video [ , the video is deleted from YouTube, but the videos can be found on other hostings / approx. transl. ] shows the Glock 17 resin frame in various stages of production in the workshop. The footage is sounded with fast synthwave music, and passed through a VHS filter for greater aesthetics. By the end of the video, Ivan fires several shots from a ready-made pistol, and the captions that appear at the same time read: "Anyone can do this", "Live free or die", "Let's try to stop this, you dirty etatists." He also uploaded a complete CAD model of the AR-15 assault rifle to a file sharing site. It is clear that Ivan is trying to provoke his detractors to the maximum.
In February of this year, Ivan and his group decided to call themselves "Distributed Deterrence" transl. ], which is an allusion to the name of the company Defense Distributed [distributed protection], which was previously headed by Texas crypto-anarchist Cody Wilson.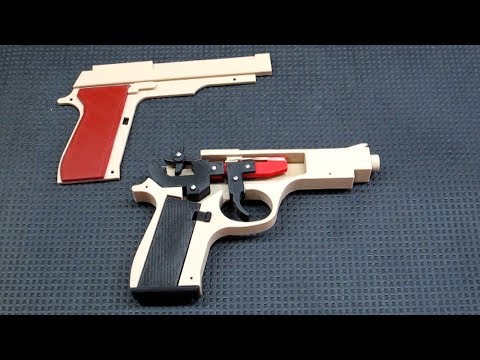 In September 2018, Wilson, aged 30, was arrested and charged with sexually abusing a minor. He allegedly paid $500 for sex with a 16-year-old girl in his hometown of Austin, Texas. Naturally, this arrest took Wilson completely out of the world of 3D printed guns. Many of the people who admired him were either disgusted or realized that his time had passed. He retired from Defense Distributed, which used to be the main driver behind 3D weapon printing, since its inception in 2012. Wilson was released on $150,000 bail, but hasn't been in touch since.
Defense Distributed has many other legal issues. Attorneys in more than 20 US states are currently suing the company - which has filed counterclaims - in an attempt to undo the company's win in court that allowed the company to upload and share 3D weapon blueprints online. All these processes are long and tedious (New York State just passed a law to ban 3D printed weapons).
But for Ivan's group, Deterrence Dispensed, none of that matters.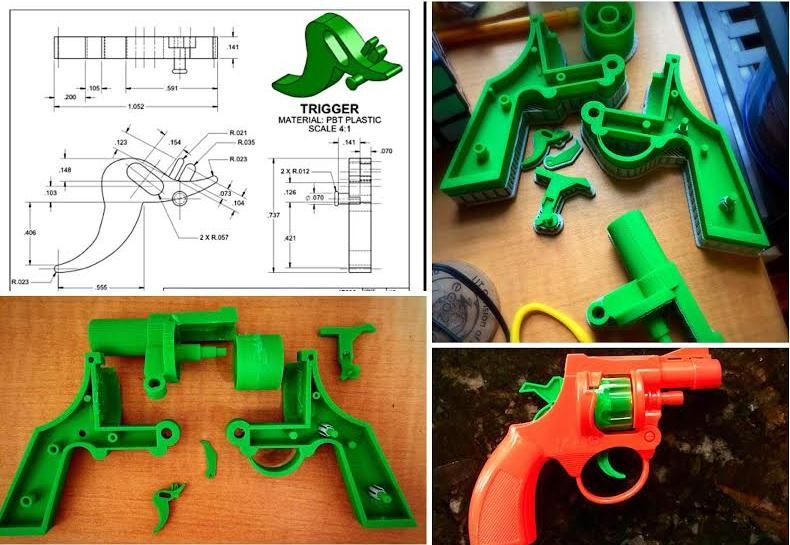 They upload their files singly to services like Spee.ch, a media hosting site powered by the LBRY blockchain, without waiting for anyone's permission. They themselves make blueprints for printing weapons, tweak old ones, and distribute all blueprints from Defense Distributed for free.
"Even if no government forbade me to do this, I think I would still do it," says Ivan. "Some people enjoy video games, but I like to spend time drawing things in CAD."
But Ivan doesn't just "draw things" in CAD. He's giving away files for free to help anyone with a decent Fused Deposition Modeling (FDM) 3D printer and certain tools build a working gun. Once the CAD file is downloaded, it is opened in a slicing program that translates the CAD files into instructions that the 3D printer can understand. After the parts are ready, they can be assembled, getting a fully working weapon.
The blueprints that Deterrence Dispensed shares with the world are so good, according to Ivan, that they are not just "working", they are of excellent quality.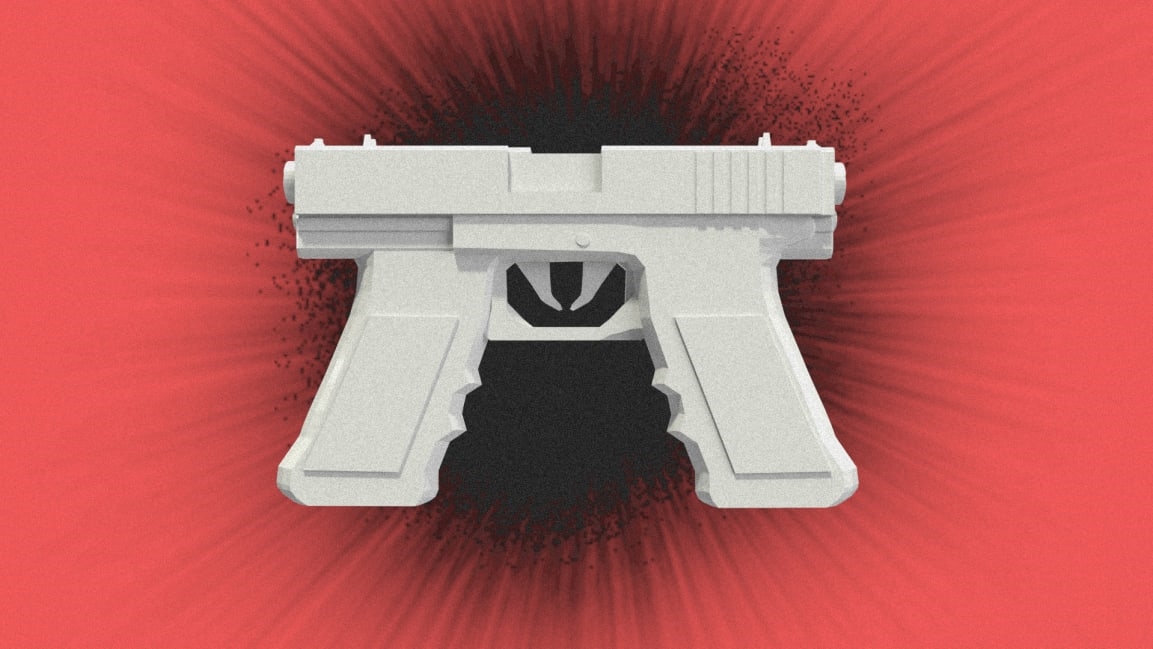 "Our AR15 model is the best available to the public without a doubt," says Ivan.
Despite active antagonism with the authorities, Ivan has had no problems with them so far. His Twitter account was permanently shut down by Senator Bob Menendez of New Jersey, but so far, from the point of view of law enforcement and government, all has been quiet.
Ivan considers himself and other radical gun printing groups like FOSSCAD to be hobbyists who want to do something "wrong". He believes that the problems of 3D printing weapons are overblown. He points out that while printable gun parts can be used to kill people, homemade guns have always existed and are probably more lethal. From his point of view, all this hysteria and backlash is directed to the wrong address.
"Trust me as a gun maker. A semi-automatic shotgun is 100 times easier, faster and cheaper to make than a regular pistol. I can go to Home Depot and buy a shotgun for $8."
In 2019, 156 people have already died in mass shootings in the United States, and in principle, the number of deaths related to weapons is a 20-year high.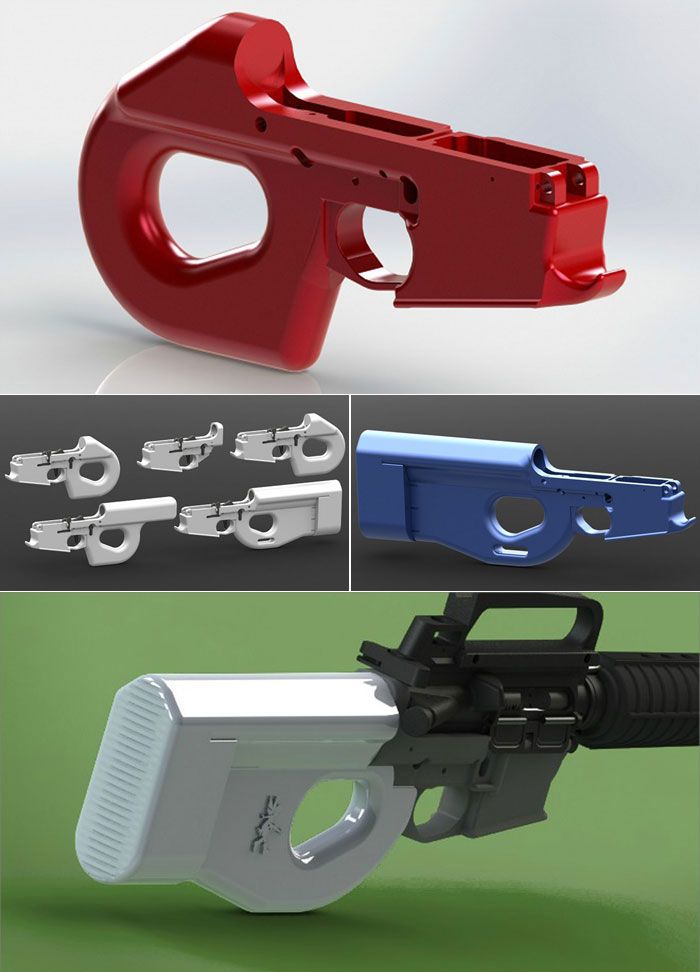 In March, a terrorist armed with two semi-automatic rifles and two shotguns killed 51 Muslims in Christchurch, New Zealand. Does the US (and the rest of the world) need more weapons in these circumstances, homemade, printed or otherwise? Ivan thinks so.
"The police killed more people last year than were killed in all the mass shootings in the last 10 years," he says. "We in America live in a society where there is always the risk that a cop will shoot your ass off for nothing. And you don't even have to pose a threat to him. A cop can kill you just because he wants to, and he can get away with it."
He cited numerous examples of policemen shooting at unarmed black Americans, especially Steven Clarke. Clark, 22, was shot and killed by police in his garden with only his cell phone in hand. "I think it's extremely important that everyone has the opportunity to have a gun," Ivan continued. "Everyone should have the same legal options as the cops using them to control you."
However, the facts are undeniable.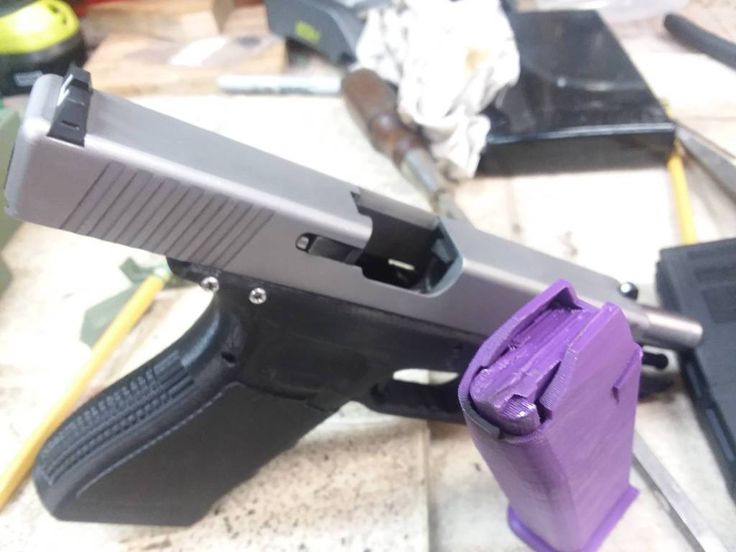 Slightly more than half of deaths from firearms occur in six countries, incl. in the USA. And analysis from Harvard University shows that the more guns there are, the more murders there are.
Opponents of weapons, of course, are not satisfied with the concept of a downloadable pistol. Avery Gardiner, one of the presidents of the Brady Campaign, said that 3D-printed weapons "pose the greatest threat to our security." Following the court ruling in August, Gardiner said, "There is already a wave of dangerous individuals trying to illegally post blueprints on the Internet."
Members of this decentralized 3D printed weapon society are often motivated by a mixture of libertarian views and the pleasure of designing and creating tangible items as a hobby. They upload drawings to the Internet, share them, improve diagrams and make it easier to print, while remaining out of sight. Ivan states that he does this for the love of freedom and radical adherence to the first two amendments to the US Constitution: freedom of speech and freedom to bear arms.