Buy 3d scanner australia
Buy 3D Scanners in Australia
Default sortingSort by popularitySort by latestSort by price: low to highSort by price: high to low
3D printing is impossible without files that tell the printer what to print. They represent 3D models of objects in a format understandable to a slicer, and when a file, a slicer, and a 3D printer come together, a printing miracle happens. One of the ways to create such files is 3D scanning, and in this article, we will explore 3D scanners and their capacities.
A Little Bit Of Science Behind 3D Scanning
Have you ever asked yourself a question: how does one scan a complex three-dimensional object, or an object too big to be put on a glass plate of an average scanner? The solution is as simple as it is brilliant: instead of pushing a flat object against a source of light behind the glass bed, light (or its substitute) is emitted towards the object from various positions, and sensor cameras record in the XYZ format the distance between the laser source and the object, shape of the laser ray, etc.
Literally, the ray of laser or light probes the surface of an object, and the 'brain' of the scanner captures the gathered data in the form of a point cloud that is then translated into a polygonal model. The technology is called triangulation because there are always three working 'points': a source of laser/light of a scanner, a camera with sensors, and the actual light dot on the object.
Main Types of 3D Scanners to Know
The technology behind scanning is important because it directly impacts the accuracy of scanning. Accuracy stands for capturing small details, delivering the smooth surface, making replication as true-to-life as possible, and other aspects of 3D printing that depend on the quality of a 3D model file. The higher the accuracy, the better the printing outcome is. So, knowing about accuracy helps you make the ultimate decision about what 3D scanners to buy.
Structured light scanners
These scanners operate with the help of the source of light.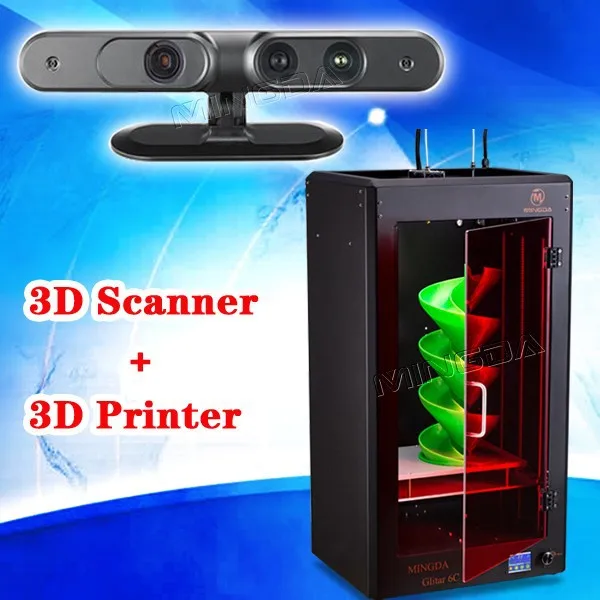 This light is emitted in the form of a grid that covers the scanned area. This type of scanner is considered to provide better scanning quality, slightly superior to laser scanners because laser dots patterns create noise, which interferes with data acquisition by sensors. Yet, the structured light scanners will be on the more expensive side of the market.
Laser 3D scanners
These scanners rely on laser rays to 'map' the surface and create XYZ descriptions of every point of the object. You've probably seen it in the movies: a red laser line moves along something and immediately, the digital model is reproduced on the computer screen. Now you can reenact this sci-fi scene right in your workshop with the advent of affordable laser scanners. The accuracy of these scanners is slightly lower than that of structured light devices, but for hobbies and some non-industrial tasks, they work fine. Besides, the costs of 3D scanners in this segment are lower than those for structured light devices.
Depth-sensing cameras
This feature has become a breakthrough in smartphone-based scanning, but its quality is far from what you would expect for 3D printing purposes. Cameras emit infrared light to create a network of dots on the object's surface. The resolution is usually more than 1mm, so minute details and edges are usually lost. Accuracy also declines as the distance to the object grows.
Essential Specifications of 3D Scanners To Check Before Buying
As you see, the best quality of 3D scanning is provided by structured light scanners (which are quite expensive). But what parameters should you look at if you try to buy a 3D scanner on a cheaper side?
Resolution is the distance between neighboring dots on the object. The lower the number denoting the resolution, the higher the resolution is. A resolution of 0.1mm is great for most printing purposes. Mind that the resolution higher than that will be 0.08mm (for example) and not 0.
2mm.
Accuracy includes resolution, but it is more than that. Accuracy is in general the correspondence of a model to its real-life prototype. Accuracy usually fluctuates between 0.1 and 0.01mm (for portable scanners), and it is a good index.
Configuration of scanners
Handheld scanners can help you scan everything, from a human to a whole room. You carry the device around and perform scanning where you need it. More sophisticated models of portable scanners have a tripod in the box. When you need to scan an immovable object with great precision, just put the scanner on the tripod and go.
Turntable scanners are fixed devices directed at the rotating platform (turntable). Such scanners cannot scan something that does not fit on the rotating bed, but their fixed position accounts for greater accuracy of scanning. Since every area of an object needs to be captured by a scanner, some turntables can rotate along several different axes. In such a way, all sides of an object are properly scanned.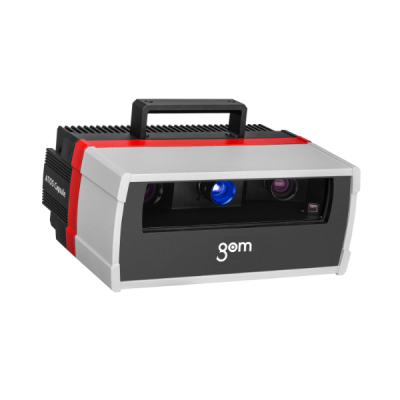 If you plan to scan objects in the distance, look for long-range scanners. They may be used as handheld or attached to tripods.
So if you ask yourself: which 3D scanner should I buy, think of the size and resolution of the objects to scan and see what type of scanner you can afford.
The Most Important Question: How To Pick A Right 3D Scanner
As you see, parameters to consider are diverse, and the point where the price and specs you need meet indicates the perfect scanner for you. If you think where to buy 3D scanner, here's a tip.
Visit some 3D technology exhibitions and lay your hands on different scanners to understand the actual outcome of their work. If you cannot do it, decide on the resolution and accuracy you need, on the price you can pay, and look through the range of models in a given segment. Structured light devices are better; but for entry-level, some laser 3D scanners will be a solid solution in terms of pricing.
If you need brand names to start choosing a 3D scanner, look to Creality, Phiz, Matter and Form.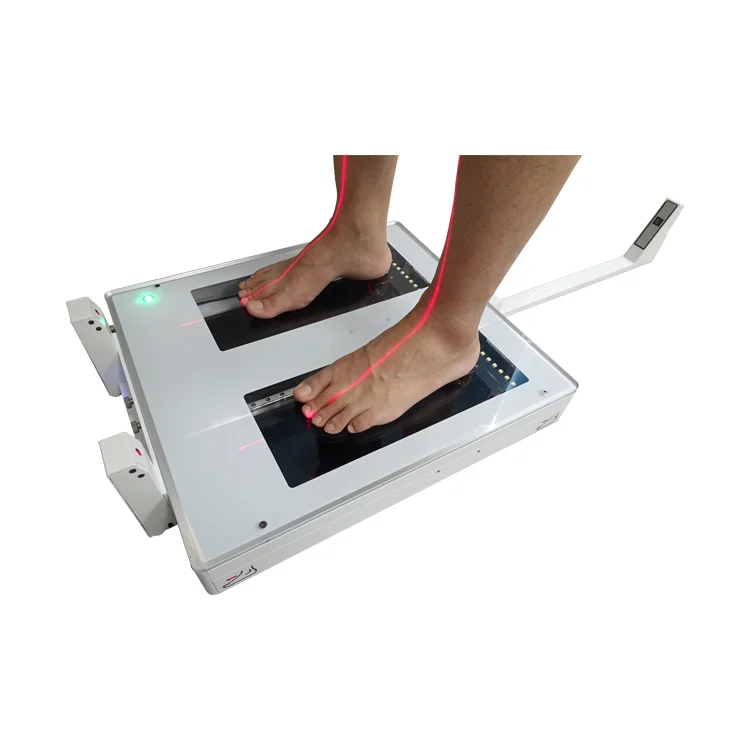 They are the best in terms of price vs. quality combination for non-industrial purposes. On a more professional scale, look for Creaform, Shining EinScan, and Artec (the upscale kind of scanning device). You can easily order these 3D scanners in Perth, as well as in other big Australian cities.
Final Tips On How To Buy The Device Of Your Dreams
3D scanners are a pricey investment, so look for sellers who provide long-term warranty and service. It's better to acquire from suppliers who have an office where you can go and ask for help directly if anything happens. So if you plan to buy 3D scanners in Melbourne, or order 3D scanners in Sydney, aim for local vendors. They will deliver the proper level of service and assistance, and it will support the national economy in general. So if you plan to purchase 3D scanners in Australia, go to trusted companies like Aurarum. You will get help in choosing and the excellent quality of the device you buy. Reliable and robust, like all things Australian.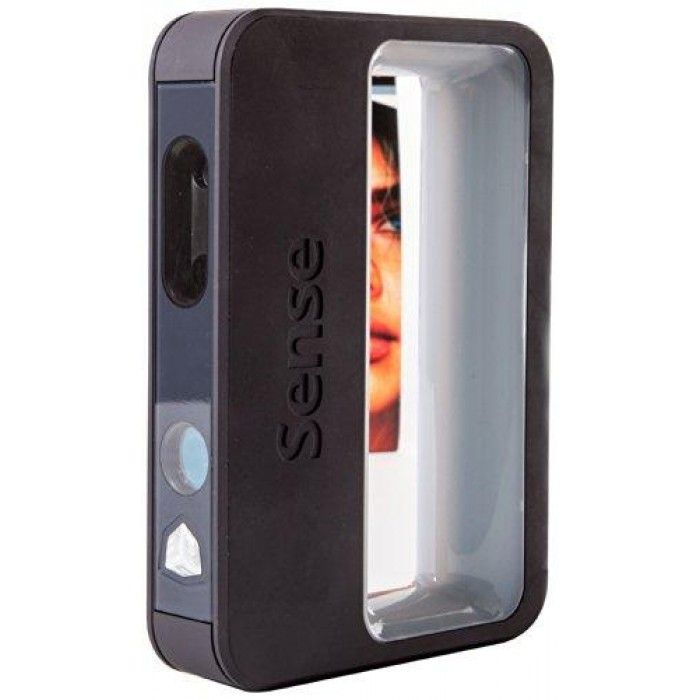 Portable 3D scanner and scanning solutions
peel 3 3D scanner Introductory price of $8,490 USD This 3D scanner handles like a charm in every way. You'll love all the bang for the buck: revamped ergonomic design, intuitive multi-function touchscreen, industry-first haptic user communication through vibration, improved resolution, elevated performance with intricate objects and colors, and included data acquisition software.
Buy now Learn more
peel 3.CAD 3D scanner Introductory price of $11,990 USD Do you do a lot of reverse engineering? Need to work on your 3D scans before sending them to your CAD software? Booya! You'll be craving peel 3.CAD and its 3D scanning software to finalize your scans before working your magic in CAD. This is a complete, turnkey solution for all reverse engineering applications.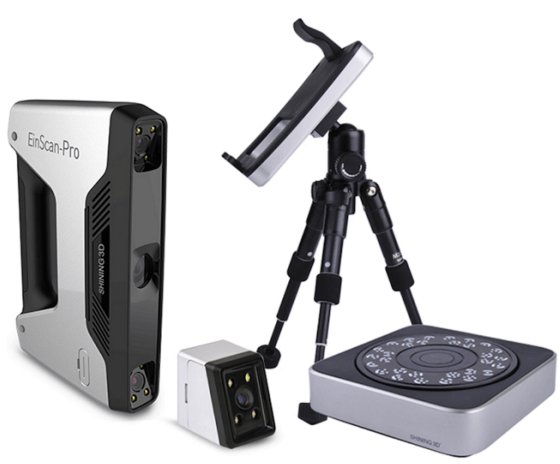 Buy now Learn more
Aftermarket & tuning
MRO & engineering
AR, VR & digital content
Healthcare
Heritage preservation & art
Product design
Education
Aftermarket & tuning
No project can outmatch peel 3's performance for aftermarket and tuning applications.
Try this!

EV conversions
High-performance parts
Racing modifications
Component retrofits
Vehicle conversions
Learn more
MRO & engineering
With peel 3, leverage your ingenuity and facilitate tasks without the grunt work
Try this!

Reverse engineering processes
Mold and cast design
Repairs
On-demand spare parts
Safety and personal protection equipment (PPE)
Learn more
AR, VR & digital content
Take creativity and realism to a whole new level thanks to peel 3's unmatched accuracy.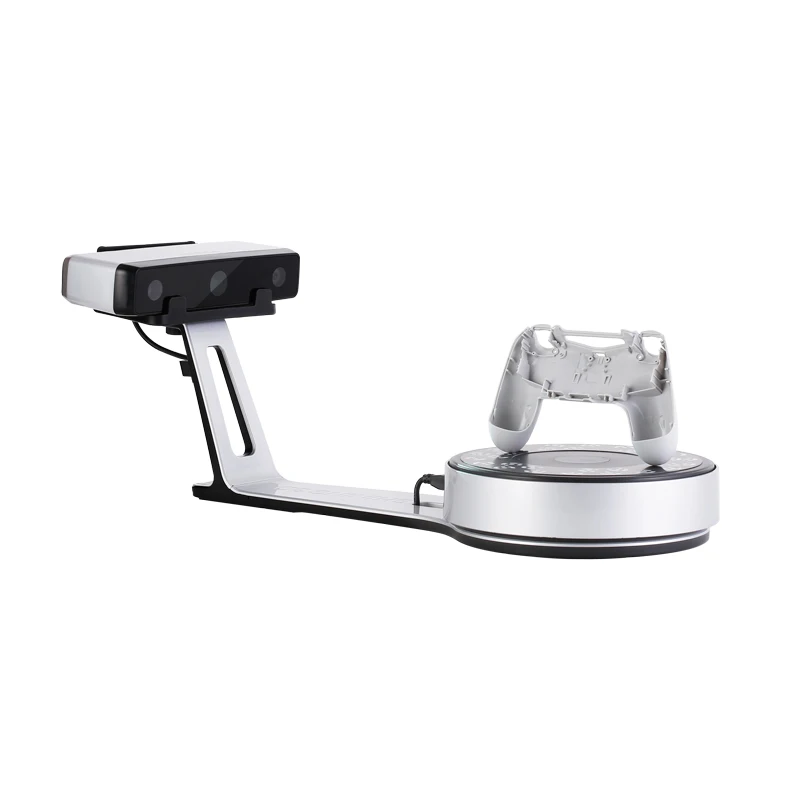 Try this!

Item-based NFTs
Custom training and maintenance material
High fidelity objects
Custom-made furniture
SFX & movie production
Learn more
Healthcare
peel 3d scanners help healthcare professionals achieve better patient outcomes.
Try this!

Orthotics and prosthetics
Plastic/esthetic surgery
Mobility assistance
Cranial scanning
Compression garments
Learn more
Heritage preservation & art
Better understand and preserve the past with the future of professional 3D scanning: peel 3!
Try this!

Digital archiving
Restoration projects
Scale modifications
Human anatomy
Duplication of objects for research
Learn more
Product design
Accelerate the design and improve the quality of your latest innovations with peel 3.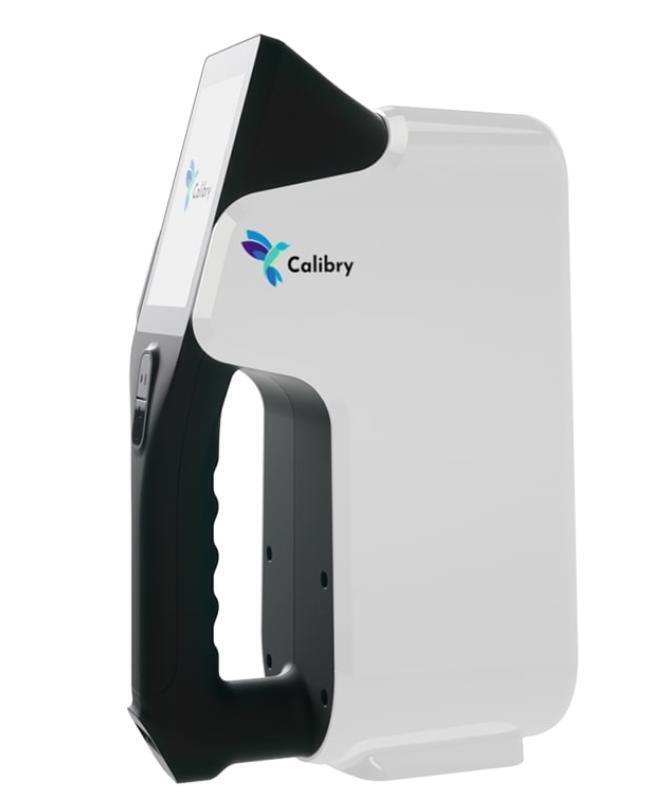 Try this!

Design from existing objects
Modelling of existing components
Convert handmade models to digital versions
FEA & CFD
Learn more
Education
Upskill the engineers and industrial designers of tomorrow with peel 3's easy onboarding and simplicity.
Try this!

Fab lab equipment
Teaching equipment
Research projects
Learn more
We don't want to brag, but…
they have a peel at home
3D scanner as a virtual replacement for teleportation
Without inventing a new technology, the founders of Texel found their place in the 3D scanning market.
Sergey Klimentyev looks at himself as a 3D model on a computer screen. Detailing is up to 1 mm, folds on jeans and even hair are visible. At first glance, nothing extraordinary. However, the creation of the model took only 30 seconds of scanning and a minute of processing. "Once I dreamed of inventing a teleport," Klimentyev smiles. "In the meantime, physics does not allow you to transfer a person from one place to another in the real world, we decided to send him to the virtual one." For several years he prepared analytical reports on IT markets in the Russian office of Deutsche Bank, UniCredit and Sberbank CIB before he decided to start his own project. The trend was obvious: the quality of devices and components for creating virtual reality is growing from year to year, while their price is decreasing. Klimentyev decided to make a relatively inexpensive 3D scanner for figures and large objects with automatic preparation of 3D models. And at the same time combine the quality of scanning and the speed of execution.
As a student at the Faculty of Business Informatics at the Higher School of Economics, he was seriously interested in programming and even took a part-time job. Without quitting his job as an analyst, Klimentyev studied open libraries of computer vision algorithms in his spare time, sat on Internet engineering forums, and began experimenting in the evenings with a Microsoft Kinect sensor bought on Avito. It was necessary that the scanner go around the object in a circle, and Sergey would attach the sensor to a sports hoop or a toy railway locomotive.
"My wife was the first target," he says. - I put her on the exercise disc, which had been lying around in the apartment since Soviet times, and tortured her for 30-40 minutes. Then he replaced the disk with a rotating podium, reduced the scanning time to 15-25 minutes and switched to friends. Everyone liked it, but they refused to repeat the experience. It was obvious that both speed and quality were needed at the same time.
It was impossible to move forward without the help of professional engineers. The partner was found in Moscow. Maxim Fedyukov, an employee of the Laboratory of Computer Graphics and Multimedia of Moscow State University, participated in projects on computer vision and 3D graphics for Samsung and Microsoft, and in graduate school he was engaged in three-dimensional human modeling. Klimentiev, seeing his article in a scientific collection, immediately contacted him.
Most scanners work on photogrammetry: the coordinates of the object's points are determined from two or more photographs taken in seconds from different angles, then the algorithm searches for common points. But there are problems with the reconstruction of thin elements (for example, hair) and the texture of smooth, monochrome and shiny surfaces. Another technology is structured illumination sensors. They project a light pattern and determine the 3D shape of an object by its distortion. This method allows you to get a better model, but scanning takes tens of seconds.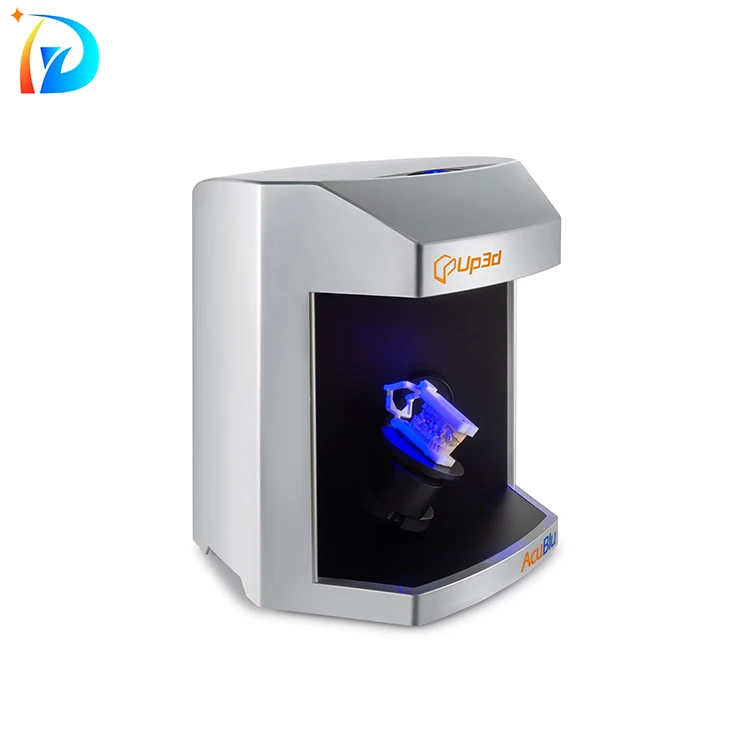 Post-processing of the data can still take hours.
In a year and a half, Klimentyev and Fedyukov, having spent $12,000, created a device that produces a 3D model in nine minutes. The prototype scanner, tested in December 2013, consisted of a frame for moving four sensors with structured illumination, a control unit and a powerful computer. The invention of partners is algorithms that accelerated the process of collecting data (about 2000 frames) and preparing a 3D model. The 3D distributor they spoke with agreed to invest $400,000 in the project. Scanning time was reduced to one minute, processing time to three minutes. Finally, in November 2014, a serial Texel scanner appeared - a minute and a half for everything. The first buyers were the 3D printing studios of the figurines. "When scanning with Texel, the model is received and prepared for 3D printing automatically," explains Pavel Sergeev, managing partner of the 3D.ru group of companies.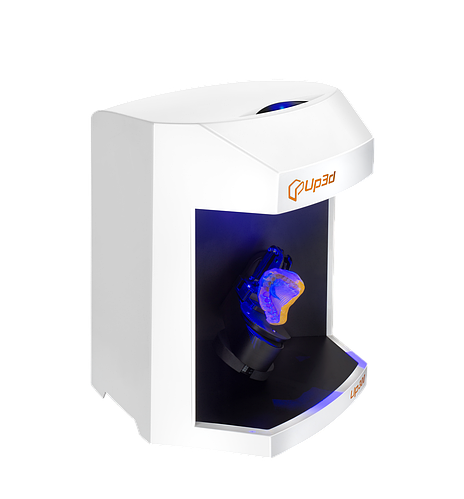 Texel sells scanners to such firms through 3D equipment distributors in Russia, Germany and France. Today, the price of the scanner is $26,500. Klimentyev and Fedyukov plan to halve the price of their system by changing component suppliers and simplifying the design. Then a 3D printing studio with a Texel scanner will be as easy to open as a franchised diner.
"We have been wanting a 3D workshop for a long time," says Dmitry Rusanov, project manager at Etnomir. - We were choosing between several European options when Texel appeared. We were offered to take 3D photos in two minutes, and management made the decision to purchase. Other options, as far as I know, do not have such functionality. Pavel Pochtennov, director of the CROC Virtual Reality Center, notes two advantages of Texel: the price is several times lower than that of analogues from a large foreign manufacturer and greater flexibility in terms of integration and maintenance - the Russian origin of the product affects.
By July 2016, Texel's total sales amounted to $186,000. Two scanners were acquired by MEGA. White Dacha. A shopping center guest, having received a file with a 3D model, can choose clothes from home, experiment with colors and models - the service is available for BeFree, JSCasual, TVOE brands and will be expanded. According to Milen Genchev, Deputy General Director of IKEA Centers Russia (manages MEGA centers), 3D scanning and digital modeling technologies are gaining more and more popularity in global fashion retail, while they are still not widely used in Russia. But potentially very much in demand.
Of course, not only the creators of Texel see these needs. Skolkovo resident Tardis 3D Technologies designed a scanner based on Microsoft Kinect One sensors. Scanning time - a few seconds, data processing - 6-7 minutes. The price of the scanner is $15,000. According to the founder of Tardis 3D Technologies, Vahe Taamazyan, the project is now collecting orders from 3D printing studios.
Texel, on the other hand, is testing the sports ground and agrees with the Russian office of Adidas to install scanners in Reebok Crossfit fitness centers (the Reebok brand is owned by Adidas). A 3D model uploaded to the mobile app can show how the body will change after different workouts, which will keep you motivated to exercise regularly. Klimentiev hopes for orders from the Moscow Department of Culture: scanners can be used as a city attraction in the manner of photo booths (a Texel booth has already been installed in Vorontsovsky Park).
By the end of the year, Klimentiev and Fedyukov expect to sell scanners for another $265,000. They improved their device by combining photogrammetric and time of flight sensors. The scanning speed was reduced to 10 seconds, the resolution quality increased tenfold. In the meantime, entrepreneurs take on any orders. For example, a scanner is brought to a corporate holiday: virtual 3D copies of employees can be loaded into a game that simulates hand-to-hand combat.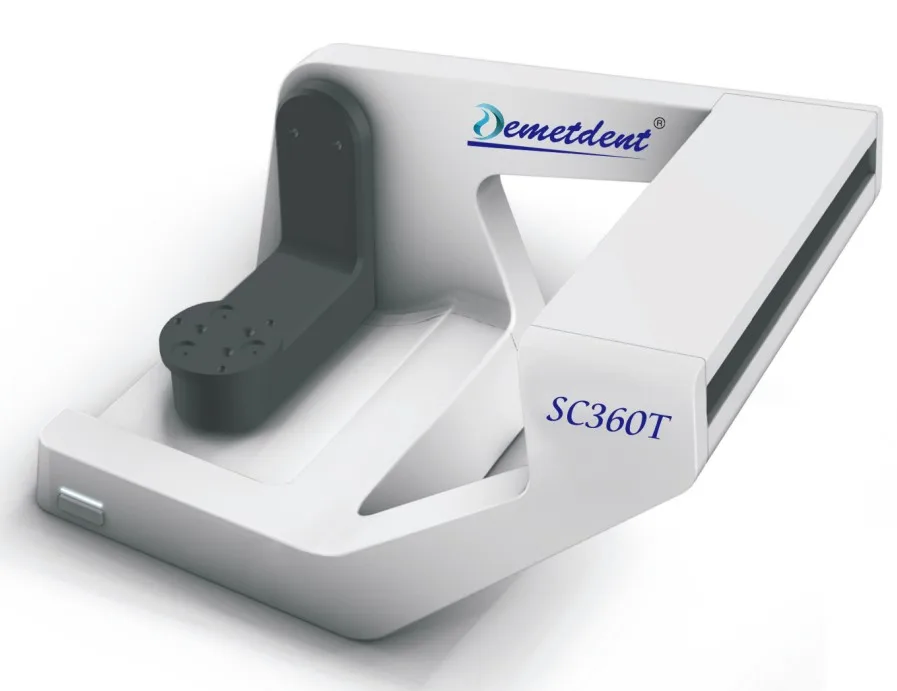 "The battles between the characters of subordinates and bosses are usually very exciting," Fedyukov jokes. He continues to work in the university laboratory - this allows him to keep track of the latest technologies. And his partner in July 2016 resigned from Sberbank CIB.
The Texel project does not yet generate income comparable to the salary of an investment analyst. Klimentyev says he deliberately burned the bridges. "My possible career path was more or less clear and not interesting to me," he admits. - I wanted to understand what I am capable of, and not in greenhouse conditions. In a corporation, you are protected, you can always shift responsibility, you will always have additional resources. Although I was afraid, especially with the advent of my daughter: what if something goes wrong? Then I decided: it is better to regret what you have done than what you did not risk. Doing business is a unique experience. An emotional rollercoaster, an adrenaline rush that gets you hooked.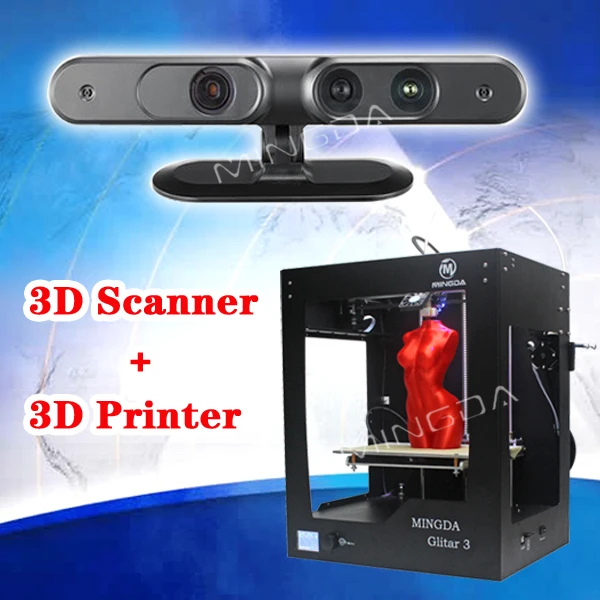 "
ANALYSIS OF FOREIGN EXPERIENCE IN USING 3D SCANNERS AT THE INCIDENT SCENE AND PROSPECTS FOR THEIR IMPLEMENTATION IN THE ACTIVITIES OF THE RUSSIAN POLICE in the activities of the Russian police
The article analyzes foreign experience in the use of Hey-scanners in law enforcement practice, highlights the advantages and disadvantages of this technology of Hey-fixation. Perspective directions of using Hey-scanners in the activities of the Russian police are considered, and a step-by-step procedure for introducing this technology is proposed.
Key words: forensic science, forensic activities, investigative action, inspection of the scene, Hey-scanner, fixation of the scene, foreign experience, introduction of new technologies.
The article analyzes the foreign experience of using 3D terrain scanners in law enforcement practice, highlights the advantages and disadvantages of this 3D-fixation technology. Promising directions of using 3D scanners in the activities of the Russian police are outlined, and a step-by-step procedure for implementing this technology is proposed.
Keywords: criminalistics, forensic activity, investigative action, inspection of the scene, 3D scanner, recording of the scene, foreign experience, introduction of new technologies.
Proper and accurate documentation of a crime scene is paramount to crime detection, but the process is often complex and time consuming. That is why three-dimensional visualization of various stages of crime investigation is becoming more and more popular in the production of forensic examinations [1, p. 929-934].
The most promising ways of using 3P-scanners in law enforcement are: study of the trajectory of the bullet; blood spatter analysis;
reconstruction of past accidents, air crashes, accident sites; fixation of traces of explosions; creating portraits.
Today, the possibilities of 3P scanners and the feasibility of their implementation in law enforcement are being studied in the USA, Great Britain, Israel, Australia and other countries. One of the first to test these devices was police officers in Roswell (New Mexico, USA).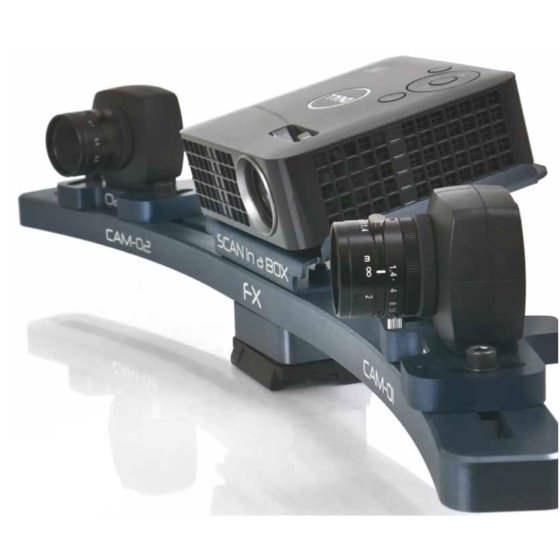 The detective who used the 3P scanner noted that it was significantly
simplified the work of the preliminary investigation bodies, made it more accurate and increased labor productivity, because "3P-scanner is equipped with a laser that records information. Once the information is loaded into the computer, the program creates a 3D image that allows the investigator to practically "transport" to the scene. Detectives will be able to play panoramic images on a Palm or any other tablet, zoom in or out" [2].
In the UK, using a laser scanner and an industrial 3P printer, employees have succeeded in investigating 10-year-old crimes. First, the police carefully scanned the crime scene, and then, based on the images, they created a 3P model of it, which displayed evidence important for the investigation, objects, and even a crime weapon.
In 2015, at a meeting between representatives of the Office of Science and Technology of the US Department of Homeland Security (DNS) with Israeli police officers, they discussed the need for such a technology that, based on high-definition (HD) video, can turn
49
in a matter of minutes
the scene of an accident or crime in an interactive 30-model [3].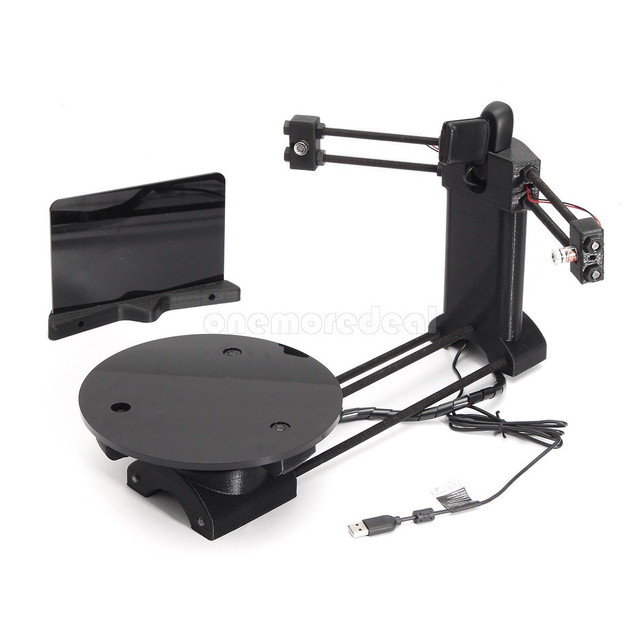 As a result, the Israeli company B-Design developed the 3D-Hawk, which consists of an HD video camera, a special Site Survey Set for shooting from above, a short handle for close-ups, a smartphone to show what the camera is shooting, and a laptop with software software for turning video into a 3D model. "The uniqueness of this device lies in the fact that it was created mainly for the police and other first responders, such as firefighters and sappers" [3].
In May 2018, employees of the Fairfax County Police Department (Virginia, USA) tested a new tool on three types of simulated scenes - a car accident, an open crime scene with a car bomb explosion, and an indoor murder [3].
According to the test results, the simplicity and relatively minimal time (about 5 minutes) spent on obtaining an accurate "representation of the physical space of the real world" [3] were noted. According to experts, "this technology can be successfully used for further documentation of crime scenes and reconstruction of accident sites, and not just photographing" [3].
As part of a bilateral agreement between the Israeli government and the US Department of Homeland Security, a decision was made to implement 3D-Hawk in the work of Israeli and Fairfax police officers, the Ohio State Highway Patrol (USA) and federal law enforcement training centers.
Today, the Israeli company B-Design continues to improve its device so that "the police can do their job better and faster" [3].
The Australian police also have the Zebedee handheld 3D scanner. The device allows you to make 40 thousand distance measurements per second. Police officers in the Australian state of Queensland note that thanks to the Zebedee 3D scanner, it is possible to generate a three-dimensional map of a crime scene in about 20 minutes, which makes it possible to reduce the investigation time by "hundreds of hours" [4].
Despite the effectiveness of 3D scanning technology, a major obstacle
to its widespread adoption is the cost of these devices. Thus, the price of IRAQ ground scanners traditionally varies from 20 to 70 thousand US dollars.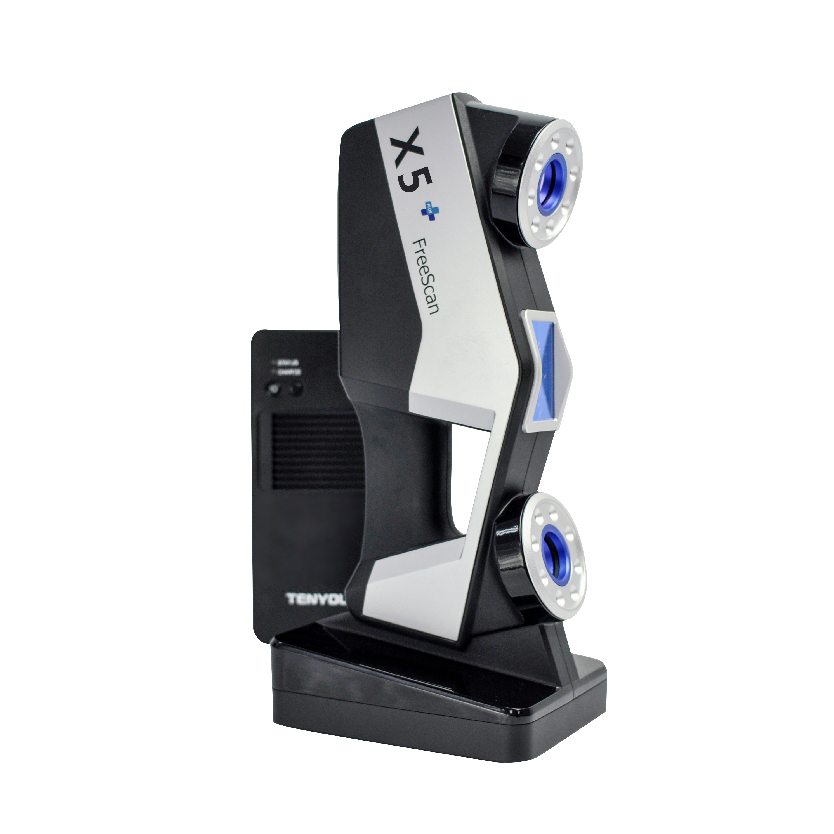 Handheld scanners cost less, ranging from $5,000 to $18,000 [5].
In addition to the high initial cost of purchasing a scanner, researchers note the following problematic points associated with the introduction of 3P equipment into police work:
a large amount of scanned information necessitates updating the server infrastructure for storing and backing up data;
software licensing;
weather restrictions caused by the inability of some 3P scanners to work outdoors in bright sunlight or rain;
training of employees in the use of 3P scanning technology, data acquisition and processing.
However, there are a number of positive aspects. For example, 3D scanning technology can enhance or replace the process of manually measuring objects and creating a 2D or 3D map of an accident scene. One of the main advantages of 3P scanning technology is its ability to quickly collect large amounts of data. Such opportunities are especially valuable when investigating crimes with a plurality of material trace information.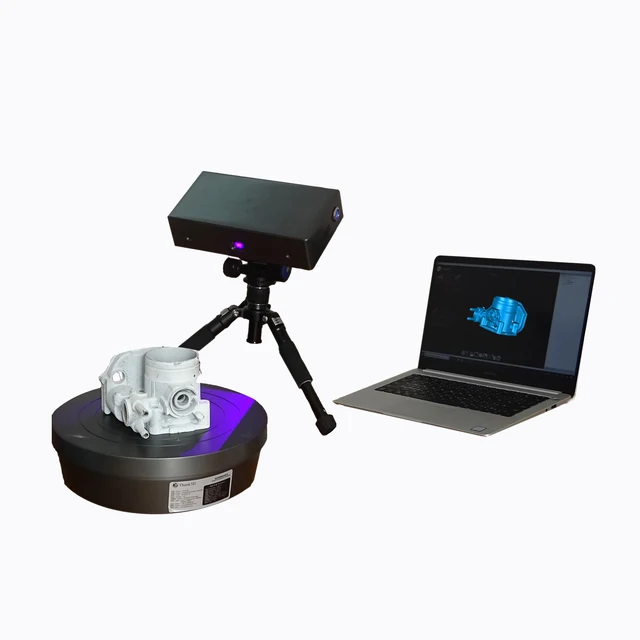 So, at the time of the inspection of the scene of an accident on the fact of a plane crash or an accident with a large number of participants, it can be difficult to determine all the important details. And thanks to the 3P-scanning technology, investigators can at any time return to the three-dimensional model of the scene and make an appropriate measurement of both the terrain itself and individual objects on it, which for one reason or another were not originally included in the handwritten scheme [5]. The time it takes to scan the scene of an incident using a 3P scanner is insignificant compared to traditional means of fixation [6].
Based on the foregoing, the researchers conclude that the introduction of 3P scanners is economically feasible under the condition of investigating a significant number of crimes, which are characterized by many material traces (road accidents, plane crashes, violent crimes, etc.) [5].
50
Foreign experience in the use of 3P-scanning technology, in our opinion, can be successfully used in the activities of Russian law enforcement agencies, in particular, in the performance of such an investigative action as examining the scene of an accident.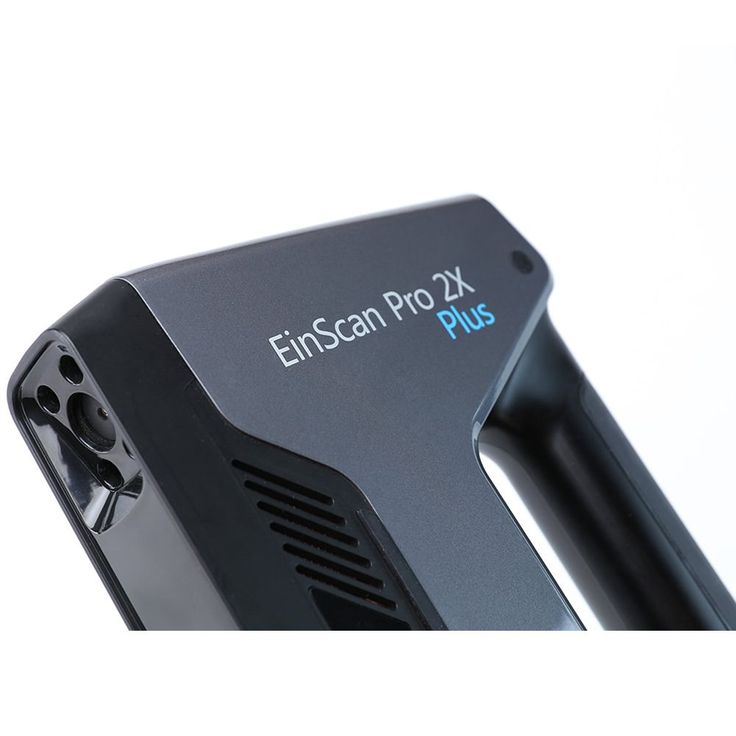 A promising area of ​​application of 3P-scanners is the determination of the sequence and nature of bodily injuries, the fixation and study of wound channels, facial reconstruction using the skull, and age-related reconstruction. They can simplify the reconstruction and subsequent identification of unidentified corpses that have undergone severe post-mortal deformation (burnt, immersed in water for a long time, mummified, etc.).
The undoubted advantage of 3P scanning technology is the ability to compare the results obtained with any database available to law enforcement agencies (missing persons, convicts, weapons and objects used as weapons, etc.) that also exist electronic.
In addition to the above directions, one should also name fixation, seizure and
1. Mannova A.A., Rozhkova V.R. 3D-CKaHep: innovations in the field of criminalistics // Russian justice in the XXI century: realities, problems, prospects. 2019. Issue. 3.
2. US police use a 3D scanner to reproduce accidents and crime scenes.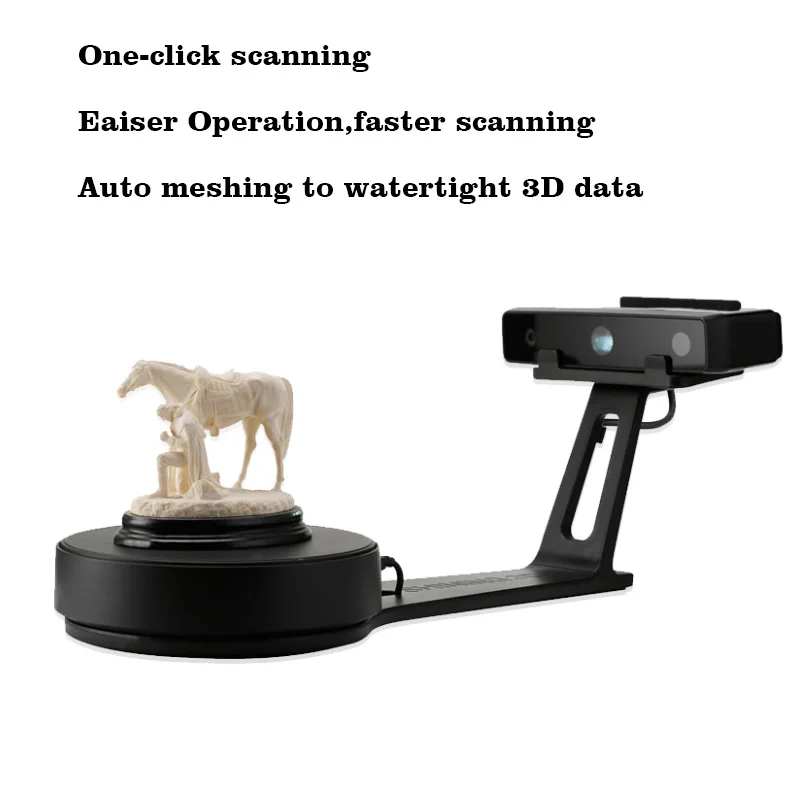 URL: http://www.3industry.ru/article/1868/ (date of access: 01/10/2021).
3. New 3D crime scene scanning tool turns incident scenes into virtual 3D models. URL: https://www.newswise.com/articles/new-3d-crime-scene-mapping-tool-turns-incident-scenes-into-virtual-3d-models (accessed 01/10/2021).
4. Australian police reconstruct a crime scene using a 3D scanner in minutes. URL: https://3dtoday.ru/industry/australian-police-restores-the-picture-of-the-scene-of-the-crime-with-the-help-of-3d-scanner-in-minu. html/ (date of access: 01/10/2021).
5. Cost-benefit analysis of 3D scanning technology for crime scene investigation. URL: https://www.sciencedirect.
analysis of material traces (traces of shoes, bare feet, hands, teeth, bite marks on human soft tissues), which allows one and the same trace to be studied using different methods and as a result to obtain much more evidentiary information.
The introduction of 3P scanning devices into the activities of law enforcement agencies should take place in stages: study of foreign experience; creation of a regulatory framework regulating the introduction and use by law enforcement agencies of a 3P scanner and other 3P technologies;
development of courses and training programs for police officers in the possibilities of 3P-scanning.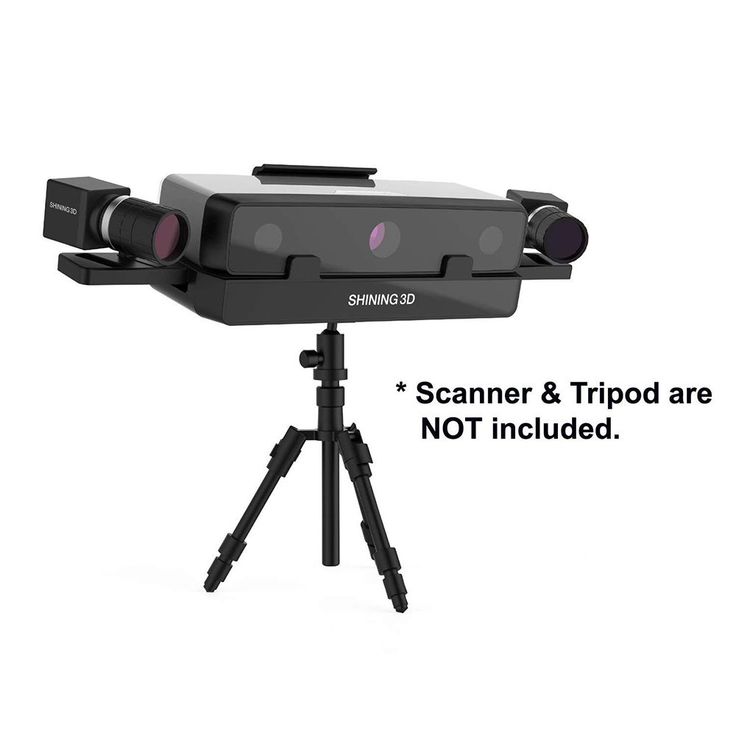 In conclusion, we note that the use of new tools and methods in the detection and investigation of crimes is necessary, since information technology can facilitate and improve the quality of the work performed. Despite a number of difficulties associated with the introduction of a 3P scanner in the activities of law enforcement agencies, these devices make it possible to achieve high results in a fairly short period of time, as evidenced by the experience of foreign countries.
1. Mannova A.A., Rozhkova V.R. 3D scanner: innovations in the field of criminalistics // Russian justice system in the XXI century: realities, problems, prospects. 2019. Iss. 3.
2. US Police Use 3D Scanner to Reproduce Accidents and Crime Scenes. URL: http://www.3industry.ru/article/1868/ (date of access: 01/10/2021).
3. New 3D Crime Scene Mapping Tool Turns Incident Scenes into Virtual 3D Models. URL: https://www. newswise. com/articles/new-3d-crime-scene-mapping-tool-turns-incident-scenes-into-virtual-3d-models (date of access: 01/10/2021).
4. Australian police set up a picture of a crime scene with a 3D scanner in minutes. URL: https://3dtoday.ru/industry/australian-police-restores-the-picture-of-the-scene-of-the-crime-with-the-help-of-3d-scanner-in-minu. html/ (date of access: 01/10/2021).
5. A cost-benefit analysis of 3D scanning technology for crime scene investigation. URL: https://www.sciencedirect.com/science/article/pii/S2665910719300258 (date of access: 01/10/2021).
6. Dumnov S.N. On the application of the 3D laser scanning method when examining the scene
51
com/science/article/pii/S2665910719300258 of a traffic accident // Electronic journal E-Scio. (date of access: 01/10/2021). 2019. No. 6(33).
6. Dumnov S.N. On the issue of using the method of laser 3D-scanning when examining the scene of a traffic accident // Electronic journal E-Scio. 2019. No. 6(33).
INFORMATION ABOUT THE AUTHOR
Eremchenko Vladimir Igorevich, PhD in Law, Deputy Head of the Department of Criminalistics of the Krasnodar University of the Ministry of Internal Affairs of Russia; e-mail: mail_lom@mail.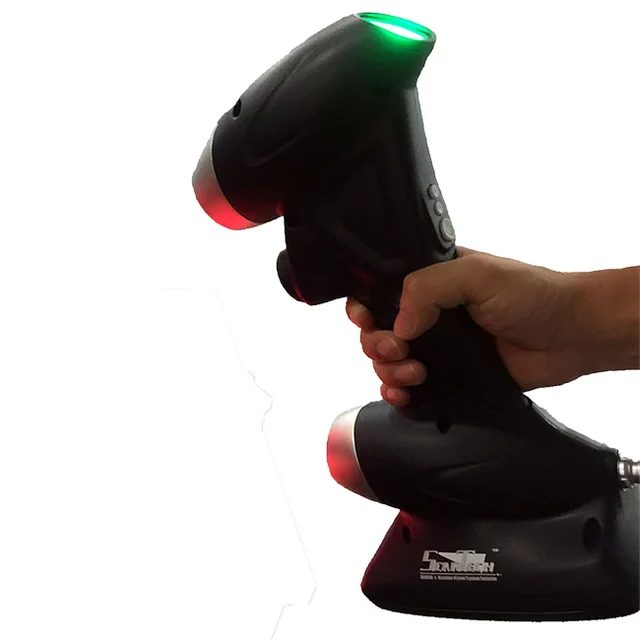 ru
INFORMATION ABOUT AUTHOR
V.I. Eremchenko, Candidate of Law, Deputy Head of the Chair of Criminalistics of the Krasnodar University of the Ministry of the Interior of Russia; e-mail: [email protected]
PUBLICATIONS OF THE KRASNODAR UNIVERSITY OF THE MIA OF RUSSIA
Kharitonov IK Constitutional and legal basis for the differentiation of certain types of statuses of civil servants / IK Kharitonov. - Krasnodar: Krasnodar University of the Ministry of Internal Affairs of Russia, 2020. - 128 p.
Topical issues of the constitutional and legal delimitation of certain types of public service in the Russian Federation, the basis of the legal status of various categories of civil servants are considered. The general concepts of "legal status", "constitutional and legal status" are analyzed, the features of the legislative regulation of the legal statuses of a civil civil servant, a military man, an employee of the internal affairs bodies are studied. Proposals are formulated to improve the normative legal acts regulating the rights and obligations of civil servants.