3D cnc scanner
3D Scanning for CNC - CAD / CAM Services Inc. -
Scanning for Engineering and CNC
The world is a better place in the one-off part business. With new technologies, better scanners (both arms and 3D scanners), and smarter software – we now have an efficient and cost-effective way to scan items directly into CNC machines for engineering.
Consider this Scanning for CNC Issue:
Discontinued parts for 3D scanning and CNC
How do you take a discontinued part and create a duplicate of it?
Or, how do you create several copies of that same part?
Think of the first step in the Reverse Engineering process.
In the past, this has been an expensive, slow, and inaccurate process.
CAD / CAM Services Scans for CNC Engineering
Today's Solution: Scanning for Engineering & CNC
Hexagon TIGO SF CMM 3D Scanning Station
Step 1:  Generate a Point Cloud
of the Part or Object
There are two main approaches:
1) Arms with sensors attached, that can touch or scan any position on that part that you can see
2) 3D scanning.
Mitutoyo CMM machine 3D Scan Station
Types of CMM Machines
CMM machines start at $ 5-10,000 and can easily hit $ 130,000 or more depending upon the size and accuracy requirements.
Vendors like Mitutoyo, Hexagon and Zeiss are serious vendors in the CMM marketplace. 
At best CMM machines can capture about 500mm per second.
Zeiss MMZ G CMM 3D Scanner
zCat Portable 3D Scanner
The zCAT 3D scanner is targeted at shop-floor measurement. it costs about $40,000.  

Most significant shop-floor measurement innovations have been either portable, or probing systems built into CNC machine tools—also known as on-machine verification or OMV.

The zCAT advances the technology of portable measuring arms by automating repetitive part measurement with significantly better accuracy.
zCAT comes with a five-hour lithium-ion battery.  It needs no electrical connection, therefor has no cables to stumble over.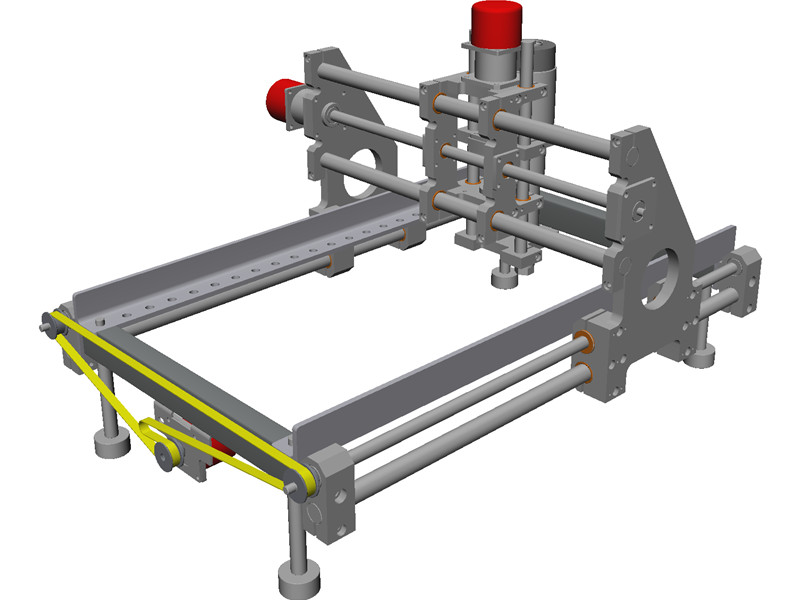 Another benefit is that zCAT doesn't use air bearings, so there are no air hoses underfoot.
Arm Scanning with CMM
Arms with CMM have been the industry standard for years.  They are mostly accurate and stable.
One advantage of arm scanners is that you can be very selective as to what section you wish to have tooled. 
Think of a specific fitting / opening you need to mimic or fit to. 
3D Scanning with Faro Scanner
With these types of scanners, you have the ability to capture specific sections.
Faro arm scanners are the industry standard and market leader here.
Handheld 3D Scanners
This category of scanners is much more affordable, quick and accurate. 
With the passing of a laser scan, we can quickly and accurately capture the surface data of that part or object. 
It might take several swipes/scans of that object to capture it in its entirety, but this scan will be worth its weight in gold. 
artec-leo-2
Good industry handheld 3D scanners are are priced approximately $10-30,000.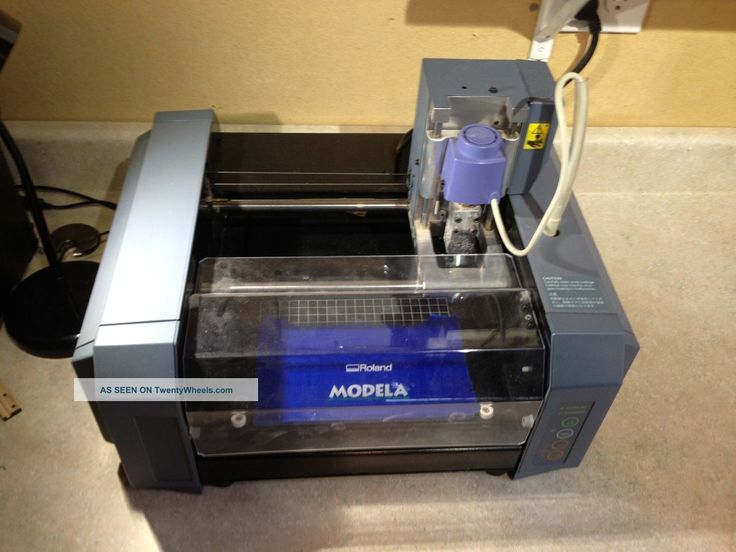 We sell and use Artec hand helds, but Creoform are also excellent in this class.
The new Artec Leo can capture millions of points a second, which is rated at 80 frames per second.
Another huge benefit of the newer class of hand held scanners is portability. These hand held scanners can be run from a laptop.
Creoform White Light Hand Held 3D Scanner
Step 2- Point Cloud Data Assembly Required
3D Scanning with Point Cloud Generation and Assembly
What most suppliers tend to gloss over is the assembly of these new point clouds. 
A point cloud is nothing more than a zillion 3D points in space that look like your part. 
The wonderful news about this process is, software is now smart enough to greatly assist us in this automated assembly. 
Point Cloud Density and Sub Density Map Piping
This results in a huge increase in productivity than the past.
In the past we had to use markers – targets, so a scanner knew when the next scan section starts and stops; along with knowing what to assemble to.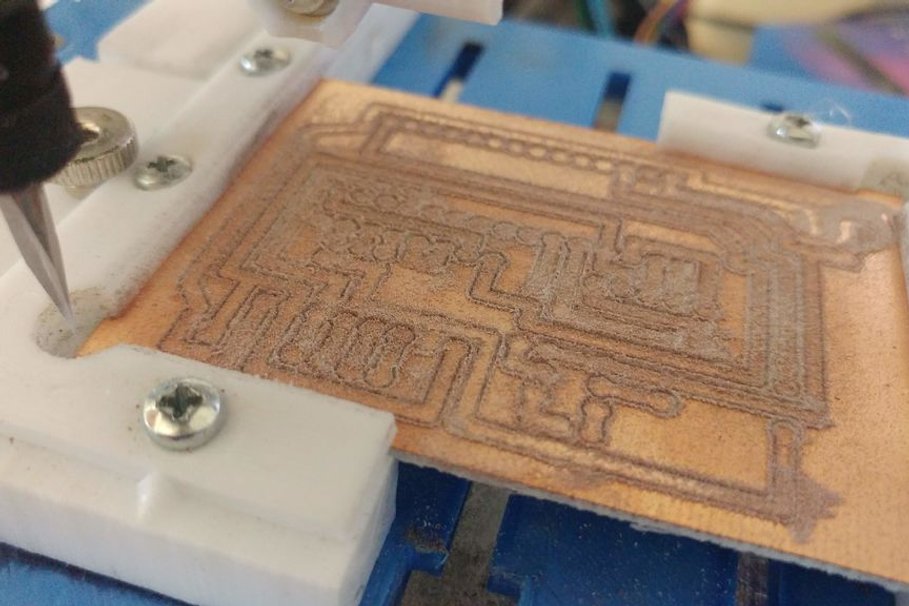 With small parts you can assemble the scan sections in just a few minutes, but on large buildings it can take 10-20 hours of computer processing.
Step 3- Turn Point Cloud into a Mesh
CAD Mesh of a Part
Now that we have an assembled and clean point cloud.  It is almost ready to turn it over to the CNC machine. 
But we must now turn that clean and assembled point cloud into a mesh – a surface. 
Some 3D scanning vendors include this feature, but most production houses use a higher end version called GeoMagic Wrap for this task. 
Here we can smooth out surfaces, define how tight we want the mesh to be, check for hot-spots and inconsistencies, and even provide quality control across multiple parts to make sure they are within the production specifications.
geomagic turbine design
Here we generally output to a generic *.stl file, but HOPS files are also suitable for most NC machines.
At this stage, these are not CAD Files yet, but clean, mesh point cloud files.
Except for cleaning up a mesh, you really don't edit these mesh files very much. 
Within reason, it is a WYSWIG type file.
the good the bad and the ugly
The Good, The Bad and The Ugly
Further down the page we will discuss building a full CAD model. CAD modeling is useful if you are going to modify or edit a part.
For a straight forward scan to print or CNC approach, you don't need that.  You just need to make a copy of something.
At this point we can now simply drop the *.stl file into https://www.cadcam.org/3d-cad-services/3d-printing-2/, get an instant quote, and directly print this for you in a day or two.
Or, you are now ready for your CNC machine and MasterCAM software.
Don't underestimate the fact, that some assembly will be required for your part. 
You would be amazed how often we see missing sections of your part / object that where missed during the actual scan. 
How can your CNC machine, even try to machine something that is undefined?
On a recent project– we cleaned up a huge mesh file on a very large building.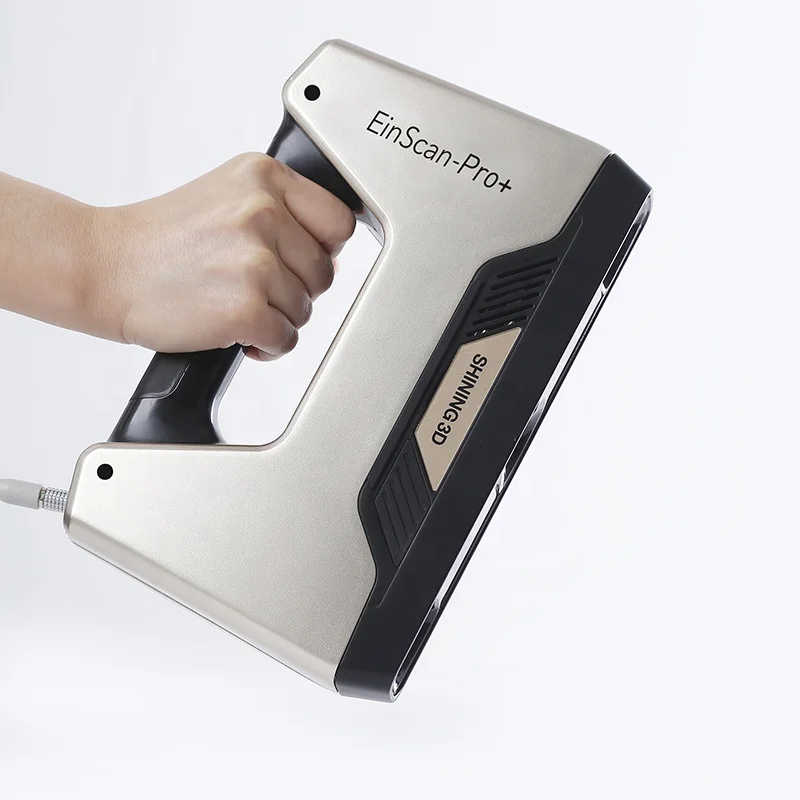 The point cloud contained ½ billion points. 
Taking all of this into account, you truly get what you pay for.
Don't expect a $ 3,000 approach to create Aerospace accurate parts.  It won't happen.
Industrial quality 3D scanners with good quality software are a $ 30-50,000 investment.
The industry leader RX Solutions DeskTom/EasyTom/EasyTom XL and all the way up to the UltraTom range in price from $ 100,000 to $ 1m systems.
The better scanners give you a better product.  We utilize two RX Solutions CT scanners for our 3D scanning.
The Solution
In our business, one size does not fit all.  We have learned our lesson with cheaper, less production arms and scanners. 
We have also developed a clean process to make sure we know how to scan all of your surfaces, without missing any data. 
aluminum 3D scanning
On shinny parts like aluminum, we often have to spray them with an anti-glare (3D Scan Spray) to reduce the gloss.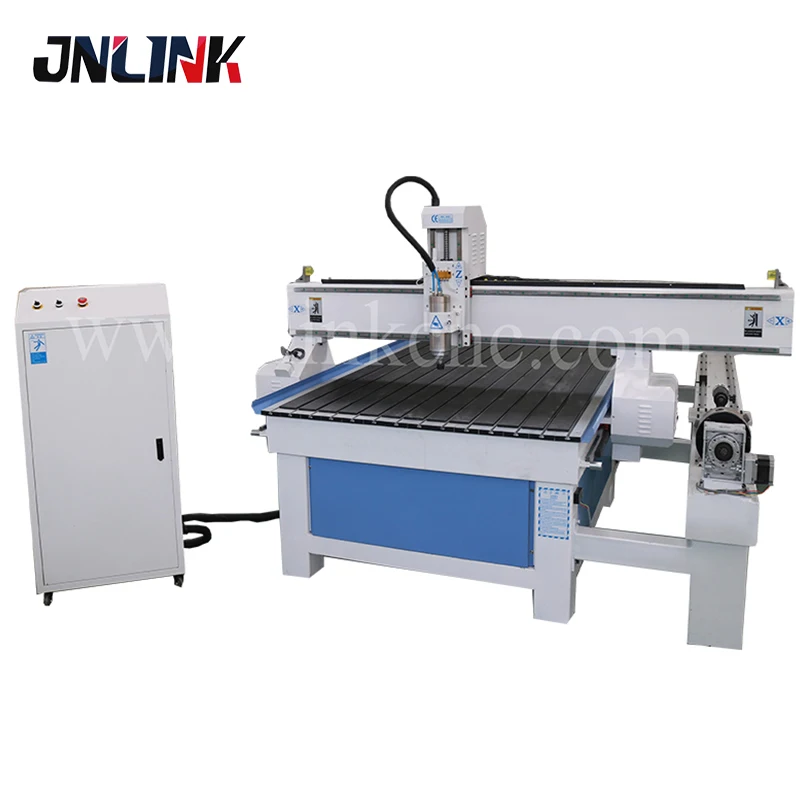 Otherwise, the scanners laser light would reflect off the surface. 
Don't worry, it is temporary and only useful for about an hour!
Faro Focus 3D Measurement & Imaging
CAD/ CAM Services utilizes CMM, CMM arms, and high-end 3D laser scanners, including some with white or blue light. 
Industrial CT Scanner
We also utilize two types of industrial CT scanners to capture your meteorology and surface data. 
This even allows us to look inside of your objects for voids, and surfaces you cannot see from an outside appearance. 
FARO-Focus-M70-Laser Scanner- Scanning Pipes
All of our software is current, with experienced staff who knows how to operate it for excellent results.
3D scanning can be a science.  It is something you learn with practice.
Faro Focus Laser Scanner 1
Regardless of what the scanning sales people say, they are only as good as the operator.
That is why after 30 years in business, customers keep coming back to CAD/CAM Services.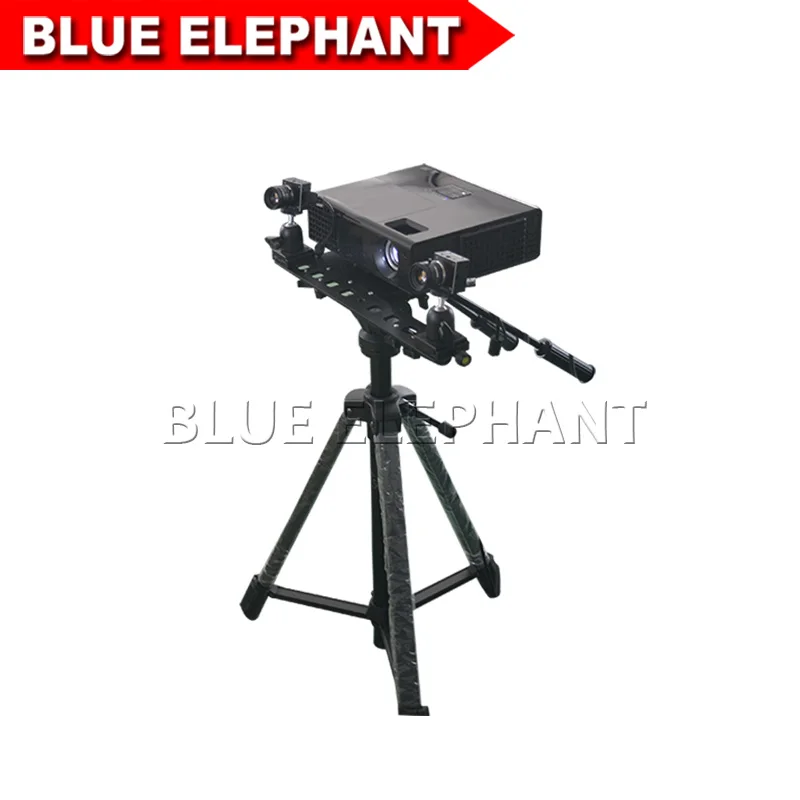 CAD/CAM Services Provides:
Artec 3D scanner sales and rentals
High-end 3D scanning services
Point cloud to mesh creation
And full CAD model and assembly
V6 Twin Turbo Engine 3D CAD Model Assembly
We now have an efficient & cost effective way to scan items directly into CNC machines for engineering.
Click now or call us at 800-938-SCAN (7226)
Request a Quote
3D Scanner: What Are the Best Available Low-Cost Solutions ?
Published on July 16, 2021 by Carlota V.
3D scanning is often used in the additive manufacturing (AM) sector to design a 3D model more easily than via modeling software. It captures data that is then transformed into a 3D model which can then be 3D printed. 3D scanners are based on two main technologies – laser triangulation and structured light – which will allow to obtain more or less precise details depending on the chosen device. Several affordable solutions, compared to professional scanners which are much more expensive, are available today to allow many users to bring their projects to life: whether you are a maker, a teacher or an industry leader, on of these low cost 3D scanners is bound to suit your needs! Easy to handle and transport, we have chosen some 3D scanners under $8,000 (€7,000), sorted by increasing price.
3D Scanner 2.0 from XYZprinting
Taiwanese manufacturer, XYZprinting, currently offers 5 scanners, though today we will focus on one of their more low-cost 3D scanners, the portable and high-resolution 3D Scanner 2.0. With a wider scanning range than its younger sibling the 1.0 A, the scanner can scan objects that are 5 x 5 x 5 ~ 100 x 100 x 200 cm using an Intel® RealSense™ Camera. The scan resolution is also superior to the 1.0A,  between 0.2 and 1.5 mm with an operating range ranging from 25 to 60 cm. The manufacturer also provides XYZScan Handy, a scanning and post-editing software to edit your models after scanning. The product is lightweight measuring 41 x 157 x 61 mm with a weight of 238 g. It is available from €199.
Structure Sensor from Occipital
The Structure Sensor solution adds precise 3D vision to your mobile device, enabling 3D scanning among other features. The only equipment you will need for this 3D scanner to work is an iPad, then once you have downloaded the app Skanect Pro, it will work instantly.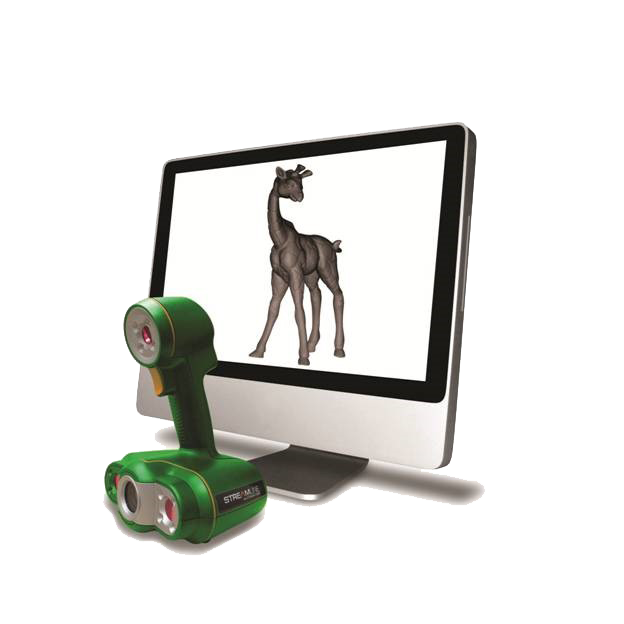 The new version of this device is smaller than the last, 109mm x 18mm x 24mm, and weighs about 65 g. It is recommended to use it on a 0.3 m to 5m scanning range. Some other features on this device include indoor mapping and virtual reality gaming! The Structure Sensor retails for $527.
POP 3D Scanner from Revopoint
The Revopoint POP is unique among 3D scanners as it has the distinction of being part of the highest crowdfunded campaign for a 3D scanner in Kickstarter, raising more than $2.28 million USD. It was developed by Revopoint, a company founded in 2014 by a group of young doctors and researchers from MIT, Kent University and other higher education institutions when they decided to focus on developing easy-to-use and cost-effective 3D scanners. It is safe to say that they certainly succeeded with their POP 3D scanner.
A binocular structured light 3D scanner that uses infrared as its light source, the Revopoint POP is a full-color scanner with an accuracy of up to 0.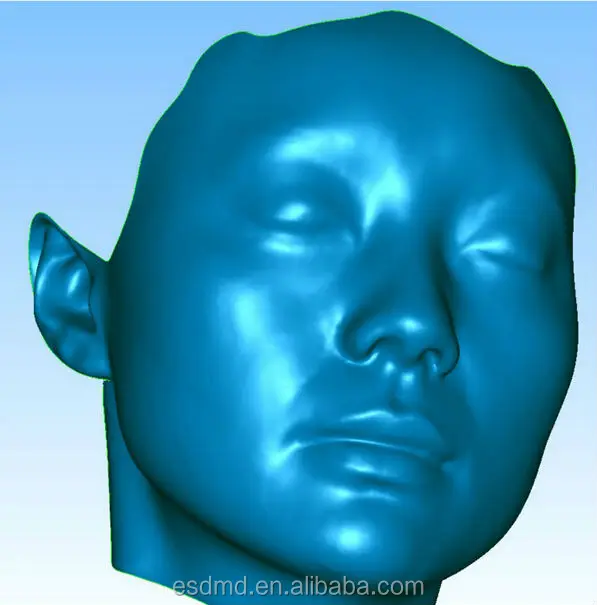 3mm, texture scan and an 8Fps scanning speed. It has a number of interesting features, including the fact that it is easy to use outdoors because of it's portable and can be powered by a power bank. With a cost of the scanner of only $549 in USA and about $599 in Europe, it is one of the most affordable options on our list, all while still being an effective, precise, high-resolution scanner. Not to mention, it can be used by a variety of users, as it supports four OS platforms – Windows, Android, Mac and iOS.
Creality CR-Scan 01
Known for its affordable desktop 3D printers, manufacturer Creality has also developed a low-cost 3D scanner, the CR-Scan 01.  Weighing only 1.91 kilos, this portable scanner is easy to handle and offers a scanning area of 536 x 378 mm. You will be able to scan your objects with an accuracy of up to 0.1 mm and export them in stl or obj format. Several scanning modes are offered, either manual or on a turntable.  It is currently available from 589 €.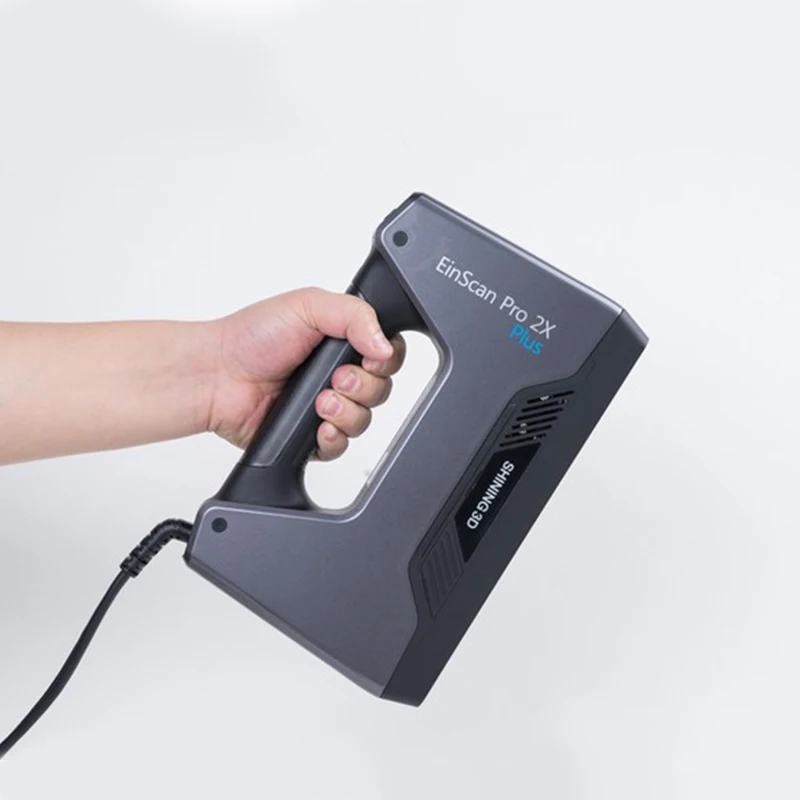 SOL 3D Scanner from Scan Dimension
This scanner was developed by Scan Dimension, based in Denmark, and is essentially a hybrid solution. It uses a combination of laser triangulation and white light technology to 3D scan real-life objects. The SOL 3D scanner can provide a resolution of up to 0.1 mm. The 3D scanning process is automated and you can choose between a near and far scanning mode. 
The SOL 3D scanner also includes software to simplify your entire workflow. In a few steps you will be sending your 3D model to your 3D printer. This is a solution meant for makers, hobbyists, educators and entrepreneurs who may not have the most experience with 3D scanning devices but still want to achieve great results. The SOL 3D scanner retails for $699. 
V2 from Matter & Form
The Matter and Form 3D Scanner V2 is a desktop 3D scanning solution manufactured by Matter & Form, a company founded in 2013. This company has made it its mission to develop and distribute affordable, high-resolution 3D scanners.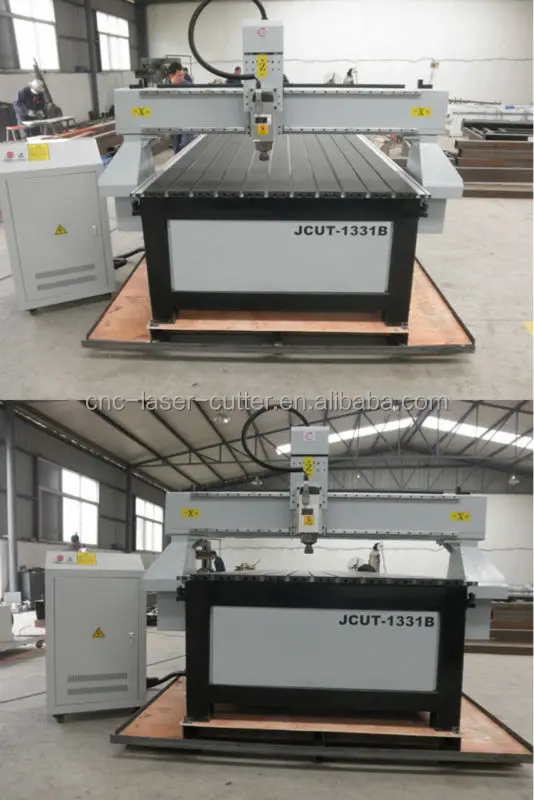 With the V2, it has achieved that mission: the 3D scanner is available from $750 and is capable of producing high-quality scans with an accuracy of up to 0.1 mm. It weighs 1.71 kilograms (3.77 lbs) and has a height of 35.5 cm (13.5 in) and a width of 21 cm (8.25 in). The slim and foldable design allows the device to fit on small desks. The V2 allows scanning of objects with a maximum height of 25 cm (9.8 in) and a diameter of 18 cm (7.0 in). Windows and Mac scan files are supported, with multiple export options for 3D printing as well.
RangeVision NEO
The NEO 3D scanner from the manufacturer RangeVision is an entry-level device with two 2-megapixel cameras, which works using Structured Light Scanning (SLS) technology. With an automatic scan mode, the scanner is suitable for all those who have little experience in digitizing objects. The SLS-3D scanner can capture objects from 30mm to 1200mm with a precision of 0.05mm, with 3D scans created using RangeVision software.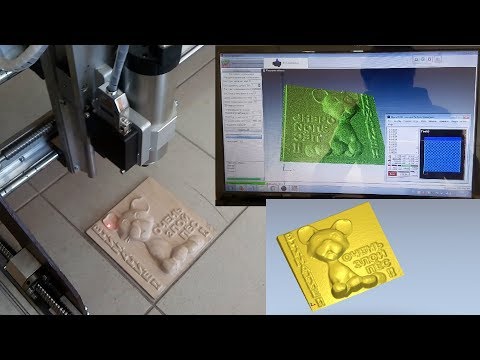 Also included is a turntable and tripod, which make scanning easier for the user. According to the manufacturer, the NEO's scans are suitable for reverse engineering, 3D modeling, historic preservation and, of course, 3D printing. The RangeVision NEO is available from around €2,190, making it one of the few low cost desktop 3D scanners available.

Calibry, the low-cost 3D scanner, from Thor3D
Thor3D is a Russian manufacturer that is behind the Calibry portable 3D scanner. Based on structured light technology, it integrates a touch screen so that the user can follow the points it captures in real time. It offers accuracy down to 0.1 mm and is capable of scanning objects from 30 cm to 10 meters long. Black and glossy surfaces can be easily scanned and exported in stl, obj, ply or WRML formats. Finally, the Calibry is fast and convenient, capable of scanning up to 3 million points per second and weighing only 900 grams. It is available from 4,990 euros.
EINSCAN H from Shining 3D
The EinScan H is one of the most advanced versions of portable 3D scanners developed by the Chinese manufacturer Shining3D. Based on the hybrid structure light technology of LED and invisible infrared light, the EinScan H is able to perform human face scans more comfortably and without emitting strong light. It also incorporates a full-color camera and a large field of view for a truly impressive final quality of the models, ready for processing in just a few minutes. Its high resolution of 0.25 mm and data accuracy down to 0.05 mm make this a good choice in the market considering the price/performance ratio. In addition, it stands out for its light weight of almost 700g and intuitive user interface. The base price of this model is $5000 and you can get more information on the manufacturer's website.
Eva Lite from Artec 3D
Artec 3D, based in Luxembourg, offers the Eva Lite as its cheapest option for 3D scanning. This professional scanner is specialized in the digitization of complex geometries, such as the human body, and is therefore increasingly used in the medical field. It works on the basis of structured light technology and, although it does not have the ability to capture colours and textures like most scanners of the brand, it has an accuracy of 0.5 mm.
This 3D scanner works with the software package Artec Studio. Artec Studio is a powerful tool for an optimized 3D scanning process. This software is able to perform, assemble and repair 3D scans. It is currently available at a price of $9,800. You can find more information HERE. 
Any other low cost 3D printing scanners you think should be on this list? Let us know in a comment below or on our Facebook and Twitter pages! And remember to sign up for our free weekly Newsletter, to get all the latest news in 3D printing send straight to your inbox! For more 3Dnatives articles about 3D scanners, click HERE.
how to install, characteristics, operation features
3D scanner for CNC provides a wide range of functions that are performed by numerical control. Used in many industries, from medicine to reverse engineering. With its help, you can build a three-dimensional model of a wide variety of parts as accurately as possible.
Contents:
1 What is a 3D CNC Scanner?
2 TTX
3 Construction
4 Applications
5 Step by step installation instructions
6 Pros and cons
What is a 3D CNC Scanner?
Scanners of this type allow you to recreate the correctness of the digitized part, which occurs by measuring the geometry of specific parts. It immediately provides an answer to the question: "Does the new component correspond to the original parameters of the product?". Such control of the manufactured goods reduces the risk of defective items. And also to minimize inaccuracies in the sizes.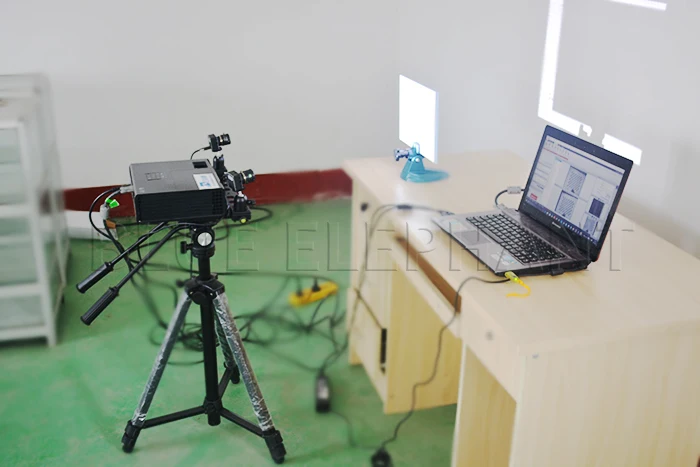 The device helps to reproduce complex details. Even if they are sold manually from soft raw materials (plasticine is a good example). A similar method is actively used in the production of various decor. More responsible tasks lie ahead for industrial 3D scanners for CNC. Models of this configuration are distinguished by the accuracy and speed of their scanning.
performance characteristics
Sensors built into CNC scanners have the following performance characteristics:
measurement from 5 to 1200 millimeters;
maximum value measurement frequency 16150 Hz.
Digital interfaces are:
Virtual COM port.
Ethernet 100 Mb.
RS232 and RS485.
CAN 2.0A, 2.0B.
Analog inputs for programming:
.5mA (load ≤ 2800Ω)
.10mA (Load ≤ 1400Ω)
.20mA (Load ≤ 700Ω)
.20mA (Load ≤ 700Ω)
And the following characteristics are also provided:
several modes of data buffering, namely by synchronizing signal or time;
built-in buffer for storing up to 40 thousand measurements;
it is possible to connect positioning signals for up to two axes;
has four galvanic inputs and two outputs;
many models are IP67 rated;
supply voltage is five volts;
stepper motor signal buffering is present.
Construction
With regard to construction, this device is divided into three subsections. They differ in the specifics of the mechanism and are expressed in the following forms:
System with fixed components. And also with high precision angle type sensor. The measuring arm is positioned at the end, providing mathematical calculations that are directly related to the rotation of the wrist. Suitable for probing interior or recessed spaces with several small inlets.
Inside the carriage is a perpendicular measuring arm. During the sliding of the hand on the carriage, axial displacement occurs. The optimal system is used for convex curves or flat surfaces.
The third form implies a combination of the two above. So the manipulator is combined with the carriage. Allows you to get more voluminous and large-scale objects that have internal planes. Or overlap one another with a surface.
Applications
The use of the 3D CNC scanner is spreading across multiple industries at the same time. Professional equipment belongs to different fields of activity: science, business, medicine, production and design. The following usage solutions are common:
Automotive. Designing cars or motorcycles. Their repair and tuning.
Architecture. Scanning entire buildings, facades or individual rooms.
Media sphere, advertising and design. Allows you to produce the kind of material. Develop graphics for advertising or design.
Dentistry, medicine. Precise scanning of various parts of the body. Preparation of prostheses and dental implants.
Oil and gas industry. Monitoring the wear of a pipe system or scanning areas for their laying.
Science and education. Solving various problems for educational purposes. Scientific measurements, preparation of constructors and designers to work with large design tasks.
Industry. production tasks. Design development. Quality control of manufactured products. Precise control over the dimensions of components. More simplified assembly of overall equipment and mechanisms.
Engineering. Accurate marking for further design and preparation of design documentation for production work.
Step by step installation instructions
Sensor installation. On the machine, you need to install the sensor so that it has the ability to move simultaneously on two axes. They must be mutually perpendicular. More often this is the situation with the X and Y axes.
Connecting the sensor to the machine. There are two options for this step. The first involves working with signals on the CNC controller. The second works with quadrature axes A and B.
Power connection. Cheaper modifications are powered exclusively from the USB port. Industrial sensors can be provided not only by this. But also the power supply. Moreover, power sensors have a voltage of up to five volts. It is also possible to consider the option of a galvanically isolated sensor power supply (9–36 volts).
Connect the sensor to the computer. To scan qualitatively, connect the sensor together with the USB virtual COM port. You can also use the Ethernet port. The latter option has the advantage of a higher exchange rate. For USB, the advantage is that there is no need for an external power supply. But the cable length will need at least five meters, according to the USB specification.
Establish communication with the encoder. Run the installed program and confirm the connection with the "Connect" button. After that, you can go to the connection settings by selecting the "RS232/RS485/USB" tab. This is important for those wishing to work via aorta COM or USB. You can also select "Ethernet" if you plan to operate via Ethernet.
Pros and Cons
| Pros | Drawbacks |
| --- | --- |
| Good value for money. The price depends on the performance characteristics. There are cheaper models, and there are professional options. The second option is used in the industrial sector. Cheaper options are a solution for advertising and non-standard small tasks. | Difficulty setting. |
| High precision. In the production of parts, every millimeter is controlled. Allows you to work with complex geometry. | Regular inspection required. |
| Fully autonomous operation can be configured. | |
| Easy to use once you understand the settings. Instructions are included with the models. | |
There are many more key benefits. This can guarantee the popularity of application in all industries.
From medicine to engineering.
Share on social networks
technologies, methods and principles of operation of 3D scanners
Main / Blog / Useful / Principles of operation of a 3D scanner. Types of scanners, technologies and scanning methods
04/16/2021
0009 What is 3D scanning and why it is used by
how 3D scanner
3D scan technologies
Methods 3D scanning
Contact 3D scanners
Contact 3D scanners
Types of 3D scanners by principle of use
Advantages and disadvantages of 3D scanners
Things to consider when choosing a 3D scanner
Applications
Currently, few people are not familiar with such a concept as 3D printing. Many companies are using modern 3D printers with might and main, recreating layouts of various shapes and sizes with their help.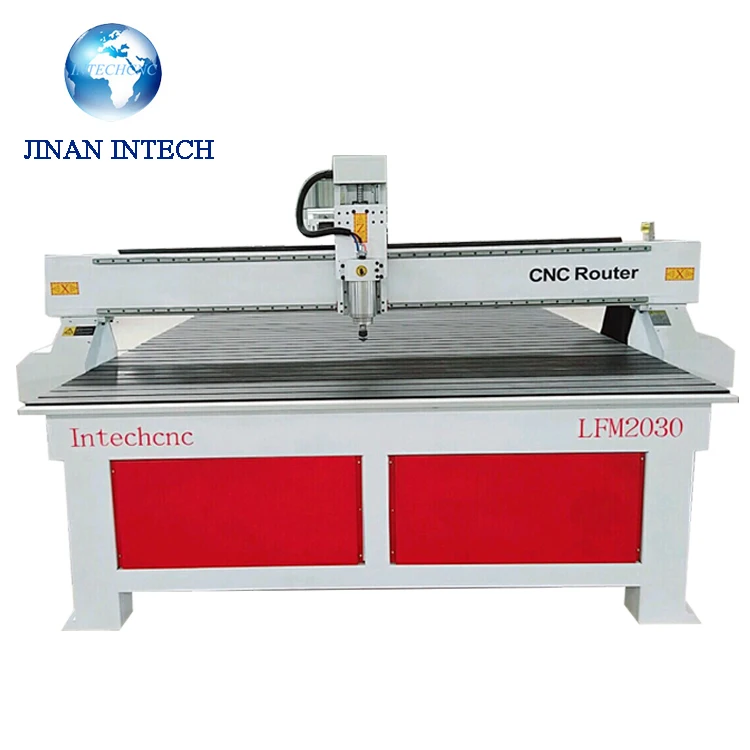 There are also those that recreate whole objects - not only small ones (for example, phone cases, souvenirs, sneakers), but also large ones (houses, engine parts, etc.). But all this would not be possible without 3D scanners. It is they who allow you to accurately copy almost anything - from huge buildings and structures to humans, animals, small objects and much more.
What is 3D scanning and what is it used for
Three-dimensional scanning is a technology that appeared in the 60s of the 20th century. It was created in order to transfer the physical parameters of the object into a digital format in the form of a three-dimensional model. The need for this naturally arose when people around the world increasingly began to use computers both in everyday life and in production.
The first samples of 3D scanners were quite simple and did not have wide functionality. Gradually, they became more complex and improved, making it possible to achieve an ever clearer image of the object.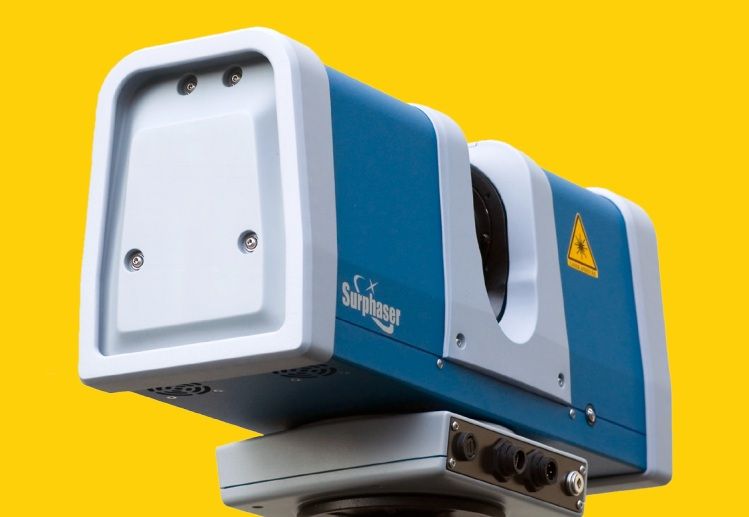 This has become especially relevant with the advent of lasers.
3D scanners allow you to transfer object data into digital format
3D scanning has opened up new opportunities in various areas of human activity - from the automotive industry and the military industry to design, medicine and cinema.
How a 3D scanner works
A 3D scanner is a device that examines an object by digitizing it using sensors and using the information received to create a three-dimensional model. In fact, a 3D scanner creates a digital copy of a physical object of any configuration and complexity. In this, it fundamentally differs from its predecessors - conventional scanners that can only read information from documents and photos.
The scanning process itself can take place in different ways - depending on the type of 3D device and the technology used, as well as on what object you want to process with it - moving or static.
3D Scanning Technologies
There are 2 main types of 3D scanners - laser and optical.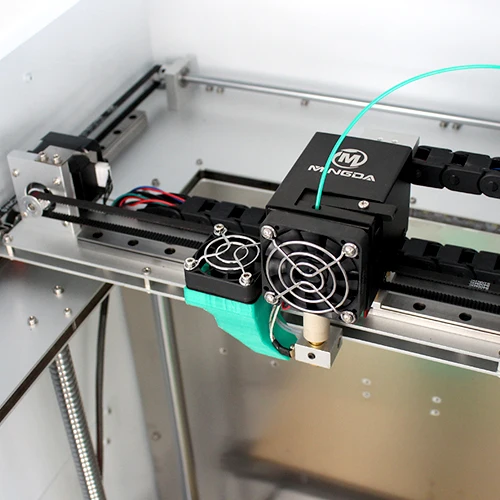 Their fundamental difference lies in how and with the help of what the "removal" of data takes place. Let's take a closer look at both.
Laser 3D scanning, as the name implies, uses a laser and can be carried out both at short and long distances from the object.
Laser scanner
For the most part, 3D laser scanners work on the principle of triangulation, when the camera finds a beam on the surface of an object and measures the distance to it, after which a cloud of points is created, each of which has its own coordinates in space, and a 3D model is built. Their "advantages" are affordable price and ease of use combined with high scanning accuracy. Of the "minuses" - there are restrictions on the remoteness and size of the object.
Another type of laser scanner works by measuring the response time of a beam from the surface of an object - the so-called laser range finder. They are widely used where it is necessary to create 3D models of various buildings and structures.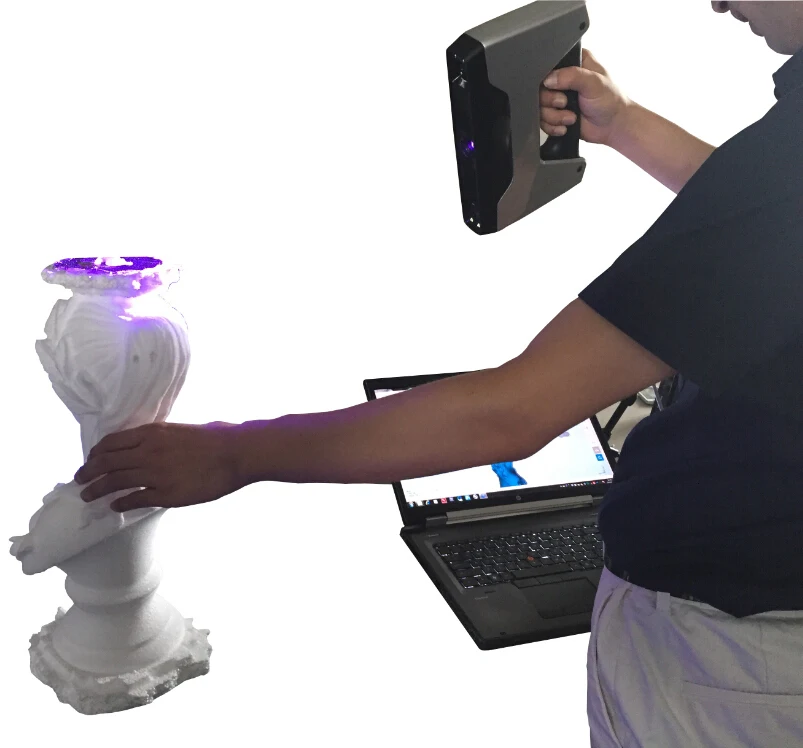 It is not advisable to use them at short distances, since in such cases the response time is very short and the accuracy of the data is reduced. Otherwise, this type of scanner is characterized by high scanning speed and the ability to read all the details.
The disadvantage of laser scanners is the impossibility of their use on moving objects. Then optical 3D scanners come to the rescue, which shoot with one or more cameras from different angles an object illuminated by a special projector. Based on the received image, a three-dimensional image is built.
Optical scanner
A "contraindication" for the use of this technology are reflective and translucent surfaces - shiny, mirror or transparent. But when scanning a person, they are simply irreplaceable.
3D scanning methods
Any object can be digitized both by contact and non-contact methods. In the first case, active interaction with the subject is necessary, in the second, accordingly, no.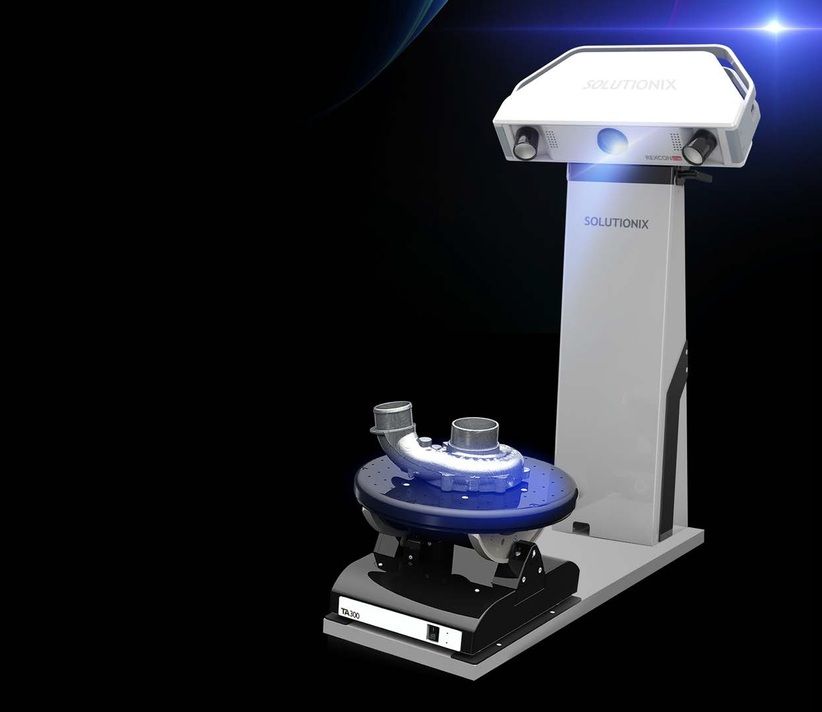 Both of these methods have their advantages and disadvantages.
Contact 3D scanners
They have a mechanical probe with a special sensor that measures parameters and transmits the collected information to the device. To do this, the object under study is placed on a special surface and fixed (if necessary). Such tight physical contact makes it possible to determine and then build a 3D image as accurately as possible, however, there is a small risk of damage to the prototype.
Non-contact 3D scanners
This category includes all devices capable of scanning at a distance. This is especially true for objects located in hard-to-reach places.
Non-contact 3D scanner
A stream of radiation (it can be ultrasound, light, X-rays or a laser) is directed to the object and reflected from it, it is recognized by the 3D scanner. They are similar in principle to a video camera and may require the use of additional devices for better lighting.
Non-contact 3D scanners come in 2 types:
Active - work with the help of a laser beam or structured light directed at an object, which, when reflected, give information about the location of the object in the form of coordinates.

Passive - use time-of-flight rangefinders that read the time and distance that the laser beam travels to the object, and so - for each point in space, which ultimately allows you to accurately recreate its three-dimensional image.
Desktop 3D scanners are very popular and widespread, since they are mostly simple and safe to use, do not require any special technical skills and are quite cheap. The EinScan-SE 3D scanner is one such example. It can be used both at home and in the office. It has access to the API of many popular 3D printers, which makes it possible to immediately print the created three-dimensional model.
Add to compare
Product added to compare Go
Add to compare
Product added to compare Go
Add to compare
Product added to compare Go
Add to compare
Product added to compare Go
| | |
| --- | --- |
| Manufacturer | Range Vision |
Types of 3D scanners according to the principle of use
There is also a variety of species here.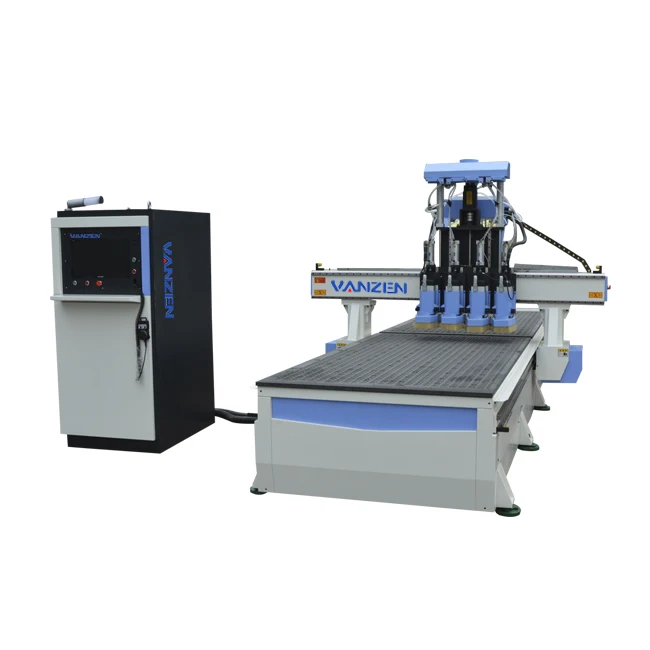 Let's highlight the main ones:
Manual: The are handy and simple models that are easy to use as they are quite compact and do not require special skills. True, their technical capabilities may be somewhat limited.

Portable: The is mainly used for field work and is convenient to take with you.

Desktop: have extended functionality and are used to create high-quality 3D models. Most often used in offices.

Stationary: are used, as a rule, in production, various enterprises, as they can scan a large number of objects of the same type at once. Mounted on special turntables.
Handheld 3D Scanner Calibry
Such a choice of products allows you to select the right model for a specific task. In some cases, scanners independently measure objects, in others - with the help of a person who sequentially moves the device until all the necessary information is collected.
Such options for hand-held 3D scanners as Calibry are in high demand among buyers. Despite the apparent simplicity of execution, it has a high resolution and scanning accuracy, due to which it is able to digitize objects with a length of 0.2 to 10 meters. Objects that have a non-standard surface - dark or shiny, with a large number of corners and small details will not become a problem either. Among other things, its undoubted advantage is its low weight, only 900 grams.
Advantages and disadvantages of 3D scanners
Surely, many of the potential buyers are wondering: do you really need a 3D scanner to invest a lot of money in it? What can this acquisition give and will such an investment be justified?
3D scanning has become an integral part of any modern manufacturing process
In order to understand how much you need this equipment, we will list its advantages and disadvantages.
Benefits:
They make it possible to scan objects located at a remote distance and in places inaccessible to the presence.

They have the ability to "read" not only colors and images, but also to convey the texture of the surface.

Significantly speed up the process of "taking" data from any object, even a very complex one with a large number of planes.

A variety of models allows you to choose the most convenient version of the scanner, including manual or portable, which can be easily taken with you.
Weaknesses:
Some scanners are unable to recognize transparent or black and white objects. In this case, their preliminary preparation (treatment with a special composition) is required.

I do not always display complex objects correctly, with a large number of inserts and partitions.

To obtain a high-quality result, they require skills and abilities to work with certain computer programs for creating 3D models.

If the rules of operation are constantly violated, it may become necessary for expensive repairs to the equipment.
If you need high-precision and high-quality three-dimensional copies of objects, then you cannot do without a 3D scanner. It makes it possible to work in almost any conditions - indoors and outdoors, and with any objects by type and size. It is not surprising that now these devices are in great demand, which gives rise to the annual release of a large number of models, from which you can always choose the one that suits you in terms of quality and price.
Things to consider when choosing a 3D scanner
The computer equipment market offers a huge amount of all kinds of equipment, including devices for three-dimensional scanning. Navigating that variety is sometimes not at all easy: some buyers are only concerned about the cost, others are interested in the number of options (sometimes completely useless), but the most far-sighted look at the ratio of the first and second.
Choosing the right 3D scanner is a big deal
It is not always easy to take into account all the technical points that can significantly affect what result will be ultimately achieved.
We will tell you what you should pay attention to if you are thinking about buying a 3D scanner.
Focus on the following parameters:
How high is the accuracy of the 3D scanner. This is one of the most important features. It needs to be targeted first.

Resolution also plays an important role. It follows from the first, since the accuracy of measurements and the quality of copying depend on the resolution.

In what range the device operates, how close / far it can be from the scanned object.

The scanning field is the parameters of that object, thing that it is able to process in 1 session.

Does the scanner capture various atypical types of surfaces with complex terrain - channels, partitions, holes, etc.).

Portability, mobility of the device - how easy it can be moved if desired, taken with you, its size.

The time it takes to prepare for work, as well as the duration of the digitization process itself.

The range of possibilities in terms of copying: are there any restrictions on shapes, textures, material, as well as operating conditions - temperature, light, etc.
Of course, the better the quality of the 3D scanner, the more expensive it is. However, you should focus primarily on the tasks that you face, and only then take into account everything else.
Applications
Three-dimensional scanners are in demand in many areas of human life. They are irreplaceable both in the industry, and for household needs. The range of their application is so wide that it is possible to list for a very long time. It's easier to say where they are not needed.
The most common areas of use are, of course, medicine, industry, architecture, construction, film industry and design.
For example, in dentistry, these devices allow you to create ultra-precise three-dimensional models of dentures. One type of such a scanner is Shining 3D's AutoScan DS-EX PRO, which does a great job with a variety of tasks while being quite affordable and reliable.
Medical 3D Scanner
In engineering, such technologies are also indispensable. Digital building prototypes are now much easier and faster to obtain than in the past, when it required multiple manual measurements and then entered into a database. Any physical object can now be recreated in three-dimensional form, moreover, in the shortest possible time and with a minimum error.
In cinemas, we can see with our own eyes "revived" fantastic characters, which were created using motion capture technology, which made them as realistic and impressive as possible. This would not have been possible without 3D scanners.
A few decades ago, it was even difficult to imagine all the things that we use all the time today. And in many ways this has become achievable thanks to three-dimensional digitization. This approach provides huge advantages in work (especially for technical specialists - engineers, designers, designers), however, in order to use them to the maximum, it is also necessary to understand computer programs for 3D scanning.