Best full color 3d printers
The 6 best full-color 3D printers in 2022
---
Full-color 3D printers are able to 3D print in photorealistic colors. They are often used for prototyping, signage, and product design. Find out more about color 3D printing in this guide.
---
Last update May 31, 2022
We removed XYZPrinting's discontinued DaVinci Color series and updated the Stratasys (J55 Prime) and Mimaki lineups (3DUJ-2207).
Table of contents
What is full-color 3D printing?
Full-color 3D printing vs. multicolor 3D printing
The best full-color 3D printers
T10
PartPro350 xBC
3DUJ-2207
J55 Prime
3DUJ-553
ProJet CJP 660Pro
M3D Crane Quad
Mcor ARKePro
SOMETHING 3D Chameleon
ORD Solutions RoVa4D full-color Blender
Apple full-color 3D printer
Ilios Ray
SKY-TECH 3DPandoras
Multicolor 3D printing: alternatives to full-color 3D printing
Benefits of full-color 3D printing and applications
Full-color 3D printing service
How much does a full-color 3D printer cost?
What is the best full-color 3D printer?
It's complex to 3D print in full, photorealistic color, and there are less than ten 3D printer manufacturers that achieve this.
Until recently, full-color 3D printing was exclusive to expensive industrial additive manufacturing systems from brands such as Stratasys or 3D Systems. Today, more affordable (under $10K) desktop full-color 3D printers also exist.
What is full-color 3D printing?
Full-color 3D printers are able to create objects with photorealistic color.
To do so, the 3D printer must be able to mix different filaments or inks together to obtain precise shades and gradients, similar to regular 2D paper printers.
This is also known as indirect color 3D printing, as the color is applied to the base material (the base material isn't pre-colored before 3D printing).
Full-color 3D printing vs. multicolor 3D printing
In the 3D printing industry, the term "multicolor" is sometimes used as a synonym for full-color.
However, for clarity in this article, we will only refer to multicolor for 3D printers and accessories that are able to 3D print a few colors (e.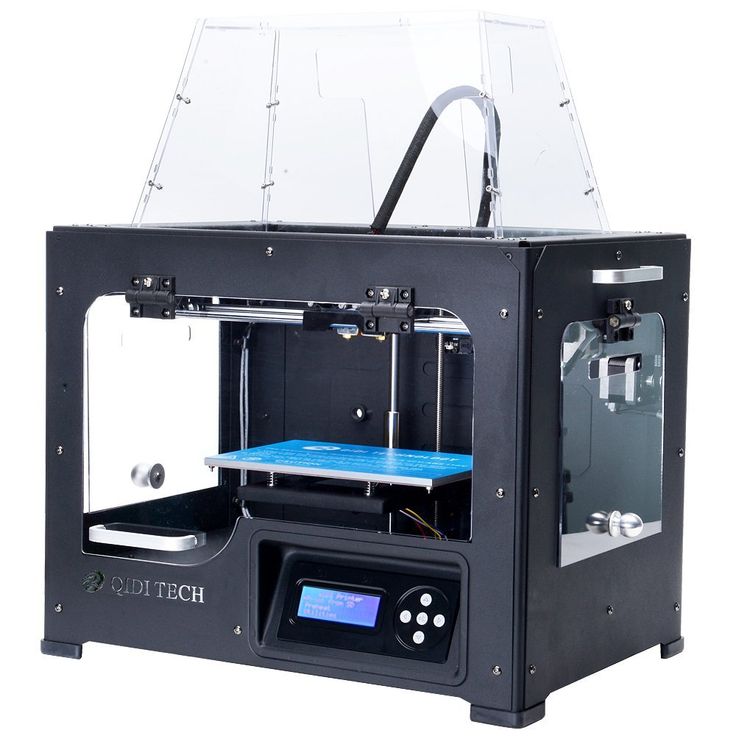 g.: 2-color 3D printers, 3-color 3D printers, Prusa multi-material add-on, Mosaic Palette, etc.).
This type of 3D printing is also called direct color 3D printing, as the filament already has a specific color before being 3D printed.
Examples of full-color 3D prints (left) and multicolor 3D prints (right).
The best full-color 3D printers
Brand
Product
Build size
Country
Price

Approximate starting prices based on supplier-provided information and public data. Prices may vary by region, over time and do not include additional products or services (taxes, shipping, accessories, training, installation, …).

ComeTrue
T10
200 × 160 × 150 mm7.87 × 6.3 × 5.91 in
–
$ 30,00030 495 €26,611 £4,471,680 ¥
Quote
XYZprinting
PartPro350 xBC
350 × 222 × 200 mm13.78 × 8.74 × 7.87 in
Taiwan
$ 30,00016 690 €26,611 £4,471,680 ¥
Quote
Mimaki
3DUJ-2207
203 × 203 × 76 mm7. 99 × 7.99 × 2.99 in
Japan
$ 39,00035 000 €34,595 £5,813,184 ¥
Quote
Stratasys
J55 Prime
–
–
$ 99,00095 000 €87,817 £14,756,544 ¥
Quote
Mimaki
3DUJ-553
508 × 508 × 305 mm20 × 20 × 12.01 in
Japan
$ 230,000200 000 €204,019 £34,282,880 ¥
Quote
3D Systems

This brand is a certified partner from our network.

ProJet CJP 660Pro
254 × 381 × 203 mm10 × 15 × 7.99 in
United States
upon request
Quote
Expand to see more specs
The products in the table are ranked by price (low to high).
Brand
Product
Technology
Build size
Country
Price

Approximate starting prices based on supplier-provided information and public data. Prices may vary by region, over time and do not include additional products or services (taxes, shipping, accessories, training, installation, …).

ComeTrue
T10
Binder Jetting
200 × 160 × 150 mm7.87 × 6.3 × 5.91 in
–
$ 30,00030 495 €26,611 £4,471,680 ¥
Get a quote
XYZprinting
PartPro350 xBC
Binder Jetting
350 × 222 × 200 mm13.78 × 8.74 × 7.87 in
Taiwan
$ 30,00016 690 €26,611 £4,471,680 ¥
Get a quote
Mimaki
3DUJ-2207
Material Jetting
203 × 203 × 76 mm7.99 × 7.99 × 2.99 in
Japan
$ 39,00035 000 €34,595 £5,813,184 ¥
Get a quote
Stratasys
J55 Prime
Material Jetting
–
–
$ 99,00095 000 €87,817 £14,756,544 ¥
Get a quote
Mimaki
3DUJ-553
Material Jetting
508 × 508 × 305 mm20 × 20 × 12.01 in
Japan
$ 230,000200 000 €204,019 £34,282,880 ¥
Get a quote
3D Systems

This brand is a certified partner from our network.

ProJet CJP 660Pro
Binder Jetting
254 × 381 × 203 mm10 × 15 × 7.99 in
United States
upon request
Get a quote
Overview of the best full-color 3D printers in 2022
The ComeTrue T10 full-color 3D printer uses sandstone– a neutral, plaster-like powder– as its base material. This material is solidified and colored with ComeTrue's proprietary liquid binding agent.
Then, users must insert the parts into a dry vacuum unit (available separately) to manually remove excess powder with an airbrush. The final steps involve covering the part in a liquid infiltrant for it to harden and then leaving the part to dry.
Contact manufacturer Get a quote Add to comparison
Targeting professionals such as architects and designers, the PartPro350 xBC 3D prints, colors, and cures materials all at once.
This full-color 3D printer features a removable build tray, enabling users to quickly launch a new print job before taking out freshly 3D printed parts from the previous tray.
Contact manufacturer Get a quote Add to comparison
The 3DUJ-2207 is an affordable full color 3D printer produced by Mimaki. Mimaki is a 3D printer manufacturer based in Japan. This 3D printer offers a build volume of 203 x 203 x 76 mm.

Contact manufacturer Get a quote Add to comparison
The Stratasys J55 Prime is a full-color 3D printer for professionals. Stratasys is a worldwide 3D printer manufacturer based in the United States.
This color 3D printer can print over 1,900 PANTONE colors.

Contact manufacturer Get a quote Add to comparison
Mimaki is a professional inkjet printing solution manufacturer from Japan. The 3DUJ-553 is their first 3D printer, and it produces high-quality, photo-realistic 3D prints.
To do so, its ink heads deposit a layer of colored ink, which the printheads then coat with UV-sensitive material to harden the layer with LED lighting. According to the manufacturer, this full-color 3D printer offers over 10 million colors.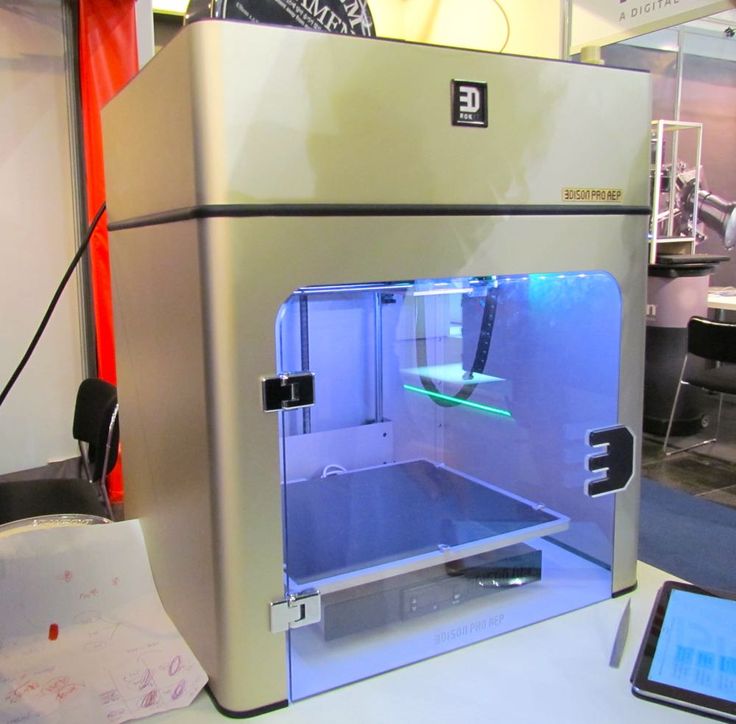 Contact manufacturer Get a quote Add to comparison
This full-color sandstone 3D printer by 3D Systems produces high-quality parts. The ProJet CJP 660Pro deposits liquid color binding agent (proprietary VisiJet PXL) through its 1,520 jets in a process called ColorJet Printing.
Different infiltrants are available from 3D Systems for varying color 3D printed part properties: ColorBond, StrengthMax, and Wax.
Contact manufacturer Get a quote Add to comparison
Other full-color 3D printers
Below are a few mentions of products that are unavailable, discontinued, or suspicious.
M3D Crane Quad
The Crane Quad is a $999 desktop 3D printer that is advertised by M3D as capable of printing full-color objects with its four-in-one-out extruder. However, it has been brought to our attention that some users have never received the machine, while many others have encountered serious issues with it. A recap of user complaints and types of issues can be found in this BBB report.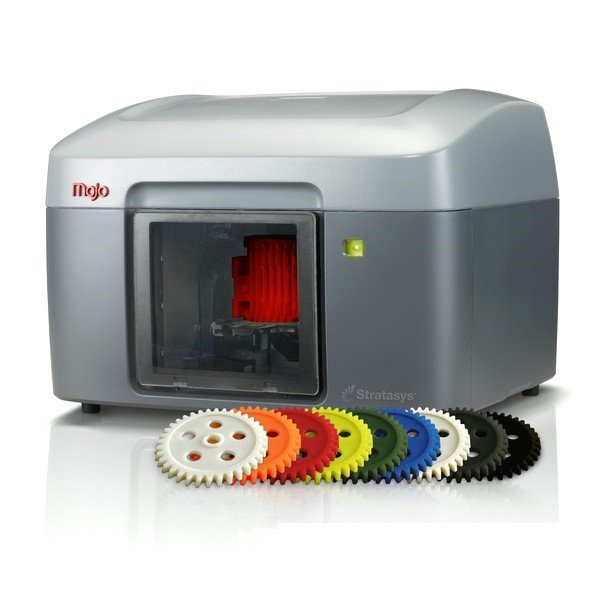 We don't recommend this company.
Mcor ARKePro
Mcor debuted with the Mcor IRIS and Matrix 300+ and then launched the Mcor ARKePro full-color desktop 3D printers for professionals (an updated version of the original Mcor ARKe). The ARKe used Selective Deposition Lamination (SDL) technology, which consists of depositing colored ink on sheets of paper. Mcor is no longer active.
SOMETHING 3D Chameleon
This 3D printer was announced by Israel-based SOMETHING 3D (ST3D) in 2017. The Chameleon mixes five colors together (WCMYK) to create full-color 3D prints.
ORD Solutions RoVa4D full-color Blender
The RoVa4D full-color Blender is another filament-mixing 3D printer. Canadian company ORD Solutions launched this full-color desktop 3D printer on Kickstarter in 2016, but there has been very little news about its availability since then.
Apple full-color 3D printer
There were rumors of the tech giant developing a full-color desktop 3D printer.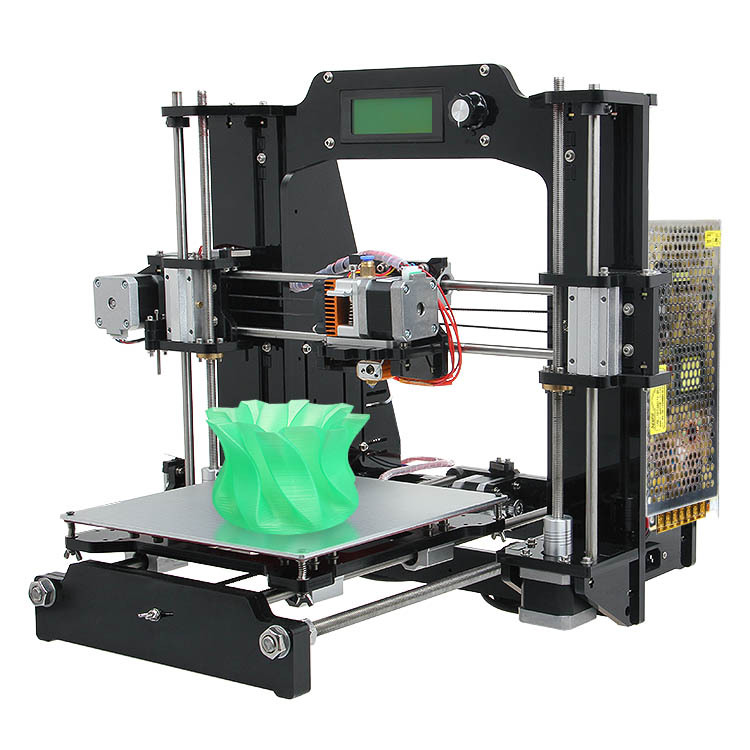 Apple filed a patent in 2015, which was approved at the beginning of 2018. However, the project appears to be on standby as no official Apple announcements regarding 3D printing have been made.
Ilios Ray
Ilios was a 3D printer manufacturer from Cyprus that closed its doors in late 2016. Their Ilios Ray resin 3D printer was claimed to mix colors with different resin cartridges.
SKY-TECH 3DPandoras
Launched on Kickstarter in 2014, this full-color powder 3D printer was well-received by the community– at first. Since then, its backers have largely denounced this product as a scam.
Multicolor 3D printing: alternatives to full-color 3D printing
As mentioned at the beginning of the article, multi-color 3D printing is different from full-color 3D printing. Multi-filament 3D printers, such as dual extruder 3D printers, are able to 3D print different colors at the same time.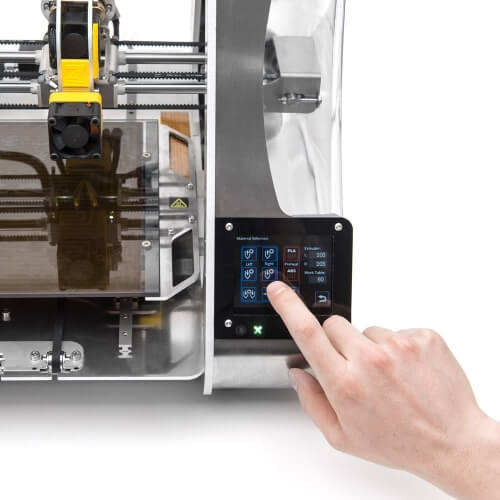 These multi-nozzle 3D printers can be considered multi-color, but not full-color.
Accessories such as the Mosaic Palette or the Prusa multi-material add-on also allow for multicolor 3D printing with simple single-extruder 3D printers. They enable users to 3D print with up to four or five colors.
With SimplyColor3D software, it's also possible to program filament color changes. The software also allows users to paint 3D models and allows for less material waste during purge transitions.
Another solution is post-processing. Germany-based DyeMansion provides full-color post-processing solutions ("DyeMansion RAL color palette") for powder-based 3D printed parts. See our post on multicolor 3D printers and multi-filament accessories for more information.
A multicolor Benchy 3D printed with the Mosaic Palette 2. Source: Mosaic
Benefits of full-color 3D printing and applications
Full-color 3D printers allow users to obtain photorealistic 3D models with limited post-processing required.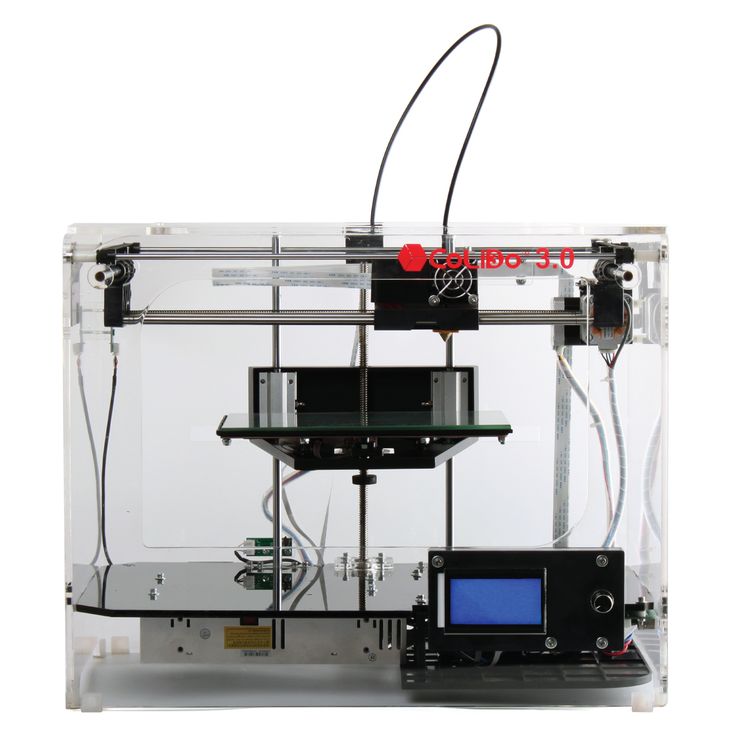 This is useful for rapid prototyping as well as for the manufacturing of end-use products:
Realistic prototypes (e.g. packaging, architecture models)
Customized consumer products (e.g. phone cases, figurines, toys)
Educational items (e.g. medical models)
Full-color 3D printing service
Full-color 3D printers are quite expensive and they require users to have at least some 3D printing knowledge. If users only need to 3D print a few parts a year, then ordering online service bureaus can be more cost-effective. Here's a list of a few trusted online full-color 3D printing services:
3D Hubs
i. materialise
Sculpteo
Shapeways
WhiteClouds
How much does a full-color 3D printer cost?
The price of a full-color 3D printer can range from $550 to over $250,000. It depends on the type of 3D printing technology that the 3D printer uses. Full-color extrusion 3D printers cost less, while complex binder jetting and material jetting are the most expensive.
Find the right full-color 3D printer for sale
The Top Full Color 3D Printers on the Market
Published on December 2, 2021 by Carlota V.
When it comes to choice of a 3D printer, several criteria must be taken into account: which applications it will be used for, the desired printing speed, the final quality of the parts, the quantity to be produced, among others. For some, a particularly essential aspect is the possibility to design parts in color. It is true that color integration is rarely the number one choice, but for some users, it is key.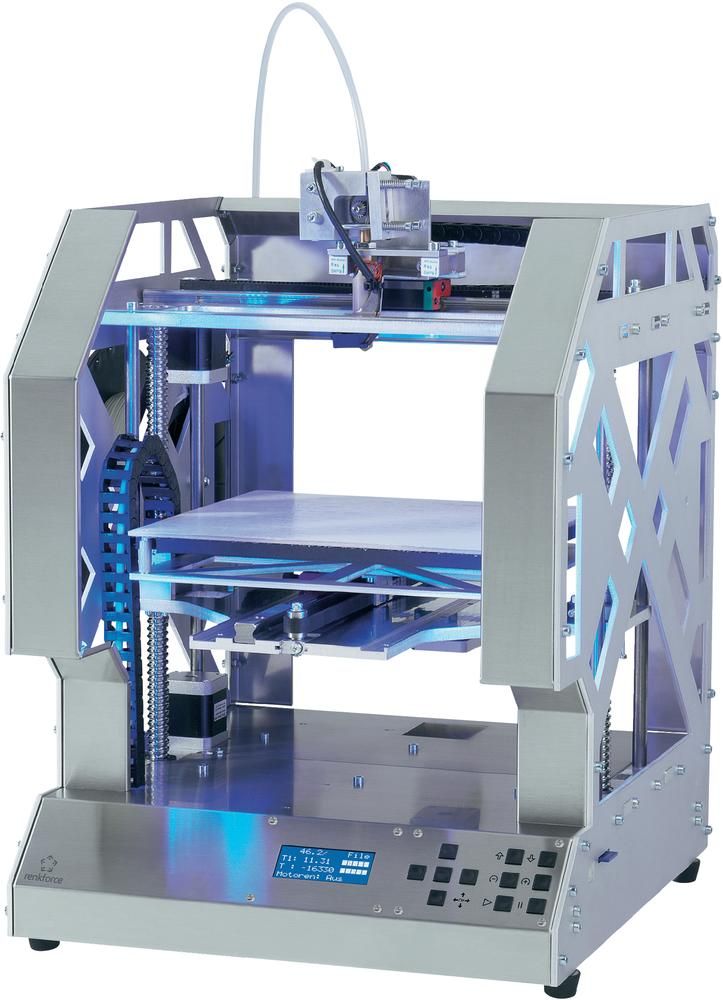 For example when creating a visual prototype that must look like a perfume bottle, or an anatomical model where blood vessels need to be distinguished from nerves and arteries. Enter full color 3D printers.
Integrating color into additive manufacturing is currently possible, whether through machines that are capable of offering a wide range of colors, accessories to be added to the printers, or post-processing solutions that offer options for dyeing, painting, varnishing, etc. In this listing, we focus on color 3D printers, i.e. machines that can produce a multi-color part at the end of the printing process. We have sorted them by printing process: extrusion, material jetting and powder binding.
Fused Deposition Modeling
FDM technology offers several possibilities for creating coloured parts. For some color 3D printers, the presence of several extruders will allow the user to choose different filaments and combine them. Other manufacturers have developed a system that can color filaments directly inside the 3D printer: the machine releases color inks at the print head, resulting in a colored filament.
Finally, there exist additional accessories available to mix different filaments together.
Crane Quad
Known for launching the Micro 3D, a successful desktop 3D printer on Kickstarter in 2014, M3D continued to develop various FDM/FFF machines. Among its latest creations, the Crane Quad, a 3D printer capable of combining several filaments to create new combinations of colors or hybrid materials. In fact, the Crane Quad mixes 4 CMYK filaments to achieve more than 50,000 different colors. In addition, it offers a maximum manufacturing volume of 230 x 230 x 250 mm for a minimum layer height of 25 microns. It is marketed by M3D at a price of $999. You can find more information HERE.
da Vinci Color 3D printer and its mini
The da Vinci Color 3D printer combines FDM and Inkjet technologies, as it uses an absorbent, colorless PLA filament that can be mixed with different color inks. According to the manufacturer, CMYK ink cartridges can be used in an almost unlimited color gamut, up to 16 million shades.
It has a print volume of 200 x 200 x 150 mm for a maximum print speed of 180 mm/s. In addition, XYZprinting also has a more compact version, the da Vinci Color Mini, with a smaller print volume of 130 x 130 x 130 x 130 mm. Features of this latest version include automatic calibration, wireless connectivity to connect to the printer remotely, and an optional laser engraving module for further customization of projects.
Element from Mosaic Manufacturing
The Element 3D printer was launched by the Canadian company Mosaïc Manufacturing. This professional machine makes it possible to achieve complex prints with different materials while obtaining realistic full-color and functional prints by combining flexible and rigid materials. It has a printing plate that reaches 120°C and a layer resolution of between 20 and 230 microns. With a maximum printing volume of 355 x 355 x 355 mm, the Element 3D printer has an all-metal gantry and a precision motion system. Other features include an internal camera for viewing the print, a touch screen control and connectivity via Wifi, LAN or USB.
It is compatible with the Canva laminator, with which you can easily create, cut and manage any 3D printing project.
Palette 3
While the Palette 3 is not a 3D printer, it is probably one of the most accessible ways to design color parts. Developed by the Canadian company Mosaic Manufacturing, the machine should be connected to an extrusion 3D printer. It allows the combination of flexible and rigid materials, and users can not only create parts with complex shapes but also print in color in one go. A Pro version of the Palette 3 is also available, with advanced properties that allow users to print with technical materials and create durable, high-volume prints. Finally, the Palette 3 Pro features Splice Core Pro, a cooling system that makes filament bonding more reliable. The Palette 3 is available from €650 and the Palette 3 Pro from €850.
RoVa4D
The RoVa4D 3D printer grew out of a successful Kickstarter campaign by Canadian company ORD Solutions, which after its first Kickstarter campaign has dedicated itself to improving the capabilities of its 3D printer.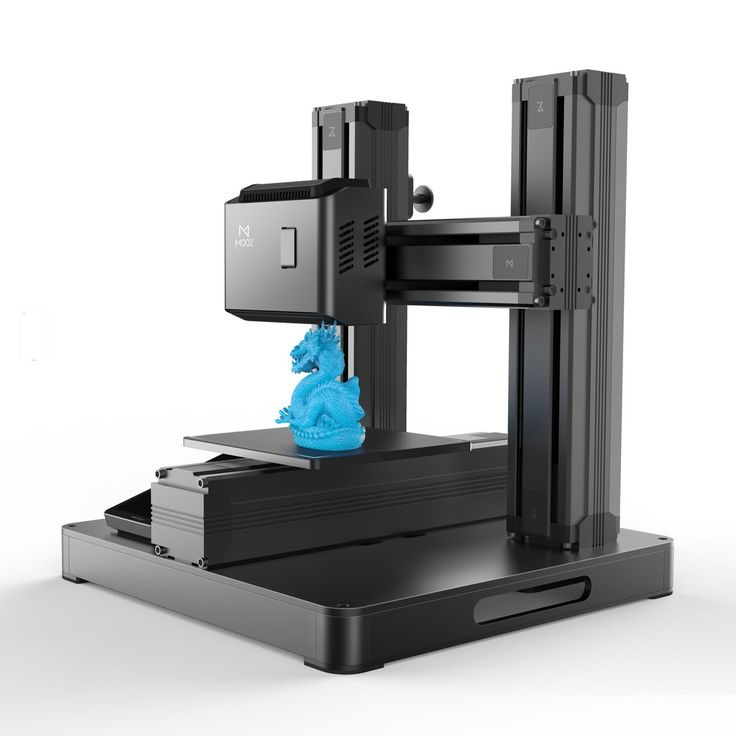 This latest version supports 5 spools and a print head that allows printing with different materials and colors, from flexible materials to soluble materials. It has a printing volume of 120 x 120 x 180 mm. In order to be able to successfully achieve color printing, the machine has 5 different spools for CMYK colours (cyan, magenta, yellow, black and white), which are then mixed within the patented hotend to give the expected color as a result. The printer can currently be purchased at the manufacturer's website for $7,500. You can find more information HERE.
XRIZE
The XRIZE is an industrial 3D printer that uses a hybrid process called Augmented Deposition to produce objects in multiple colors. This hybrid process combines extrusion-based 3D printing with a inkjet technology we know from 2D printers. While the part is created layer by layer with traditional colorless PLA, the 3D printer simultaneously releases CMYK inks (cyan, magenta, yellow, black) in the print head to add color.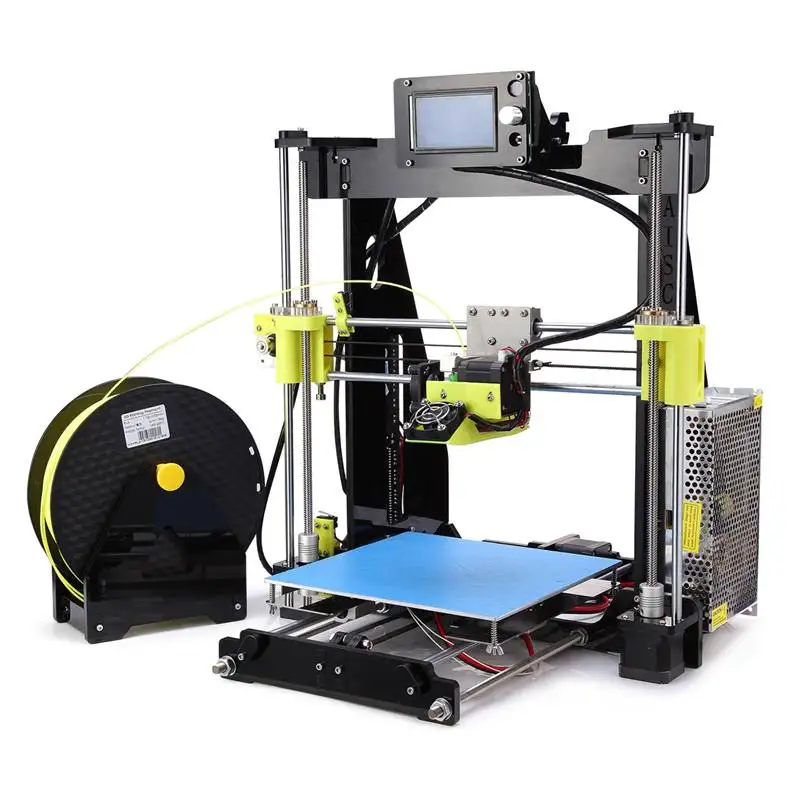 For example, text, images and QR codes can be printed on the part. Although the device can be described as a desktop machine, its build volume being 310 x 200 x 200 mm, the XRIZE with a price of $55,000 is less suitable for manufacturers and hobbyists but rather for industrial applications. You can find more information HERE.
Material Jetting
3DUJ-553 and 3DUJ-2207 from Mimaki
Japan's Mimaki, a manufacturer of traditional 2D printers, was the first to make a UV-curable, colored material jet 3D printer. Its 3DUJ-553 solution was launched in 2017 and can create parts with more than 10 million colors. It uses a UV light curing process and is intended for the professional sector. During this process, a layer of material is applied and then covered with a UV-sensitive ink that light can solidify. The process is repeated until the final part is obtained.
More recently, Mimaki developed the 3DUJ-2207, a more compact 3D printer that offers the same color printing capabilities.
It is more accessible and easier to use, unlocking a larger section of the current market. The 3DUJ-2207 is particularly suited to medical professionals, researchers and teachers, but also to designers and artists.
ActiveLab Digital Fabrication by Voxel8
The ActiveLab Digital Manufacturing System from Voxel8, acquired earlier this year by Kornit Digital, is another multi-material 3D printing solution using a technology based on material jetting. Its ActiveMix® technology consists of three possible elements, ActiveMix Extrusion, ActiveMix Spray and ActiveImage. The extrusion works to build 3D structures and thick films on any surface or texture with theologically tuned fluids while the spray rapidly covers large areas of a substrate with an elastomeric spray for textiles. Finally, the ActiveImage uses inkjet technology either through spray or extrusion, or both, to embed high-resolution graphics into elastomers. Users can expect full color graphics and the company points to its use especially in the creation of sporting goods, though it also has industrial and medical applications.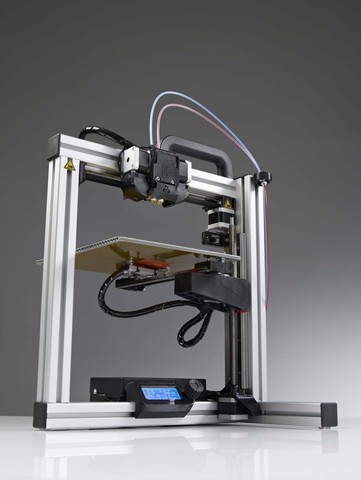 You can find out more HERE.
Photo Credits: Voxel8
J55 Prime
One of the most well-known names in the world of full color 3D printers is of course Stratasys with their PolyJet technology, which has the distinction of enabling the mixing of colors, materials and even textures in one part. Though they have many different machines using Polyjet, we wanted to draw your attention to their J55 Prime which was released in 2020. This more compact solution still has the multi-material and multi-color capabilities of its larger predecessors but at a fraction of the price. It is able to print with 5 materials simultaneously meaning that users can create over 640,000 unique combinations, including Pantone Verified colors. As it has been designed for an office or studio it is also ultra-quiet, operating at the same level as a household refrigerator. Finally, it has a ProAero™ Air Extractor to capture and filter out fumes. You can find out more about the printer HERE.
ProJet CJP Series
The ProJet CJP 260Plus is 3D Systems' most affordable and office friendly color 3D printing option.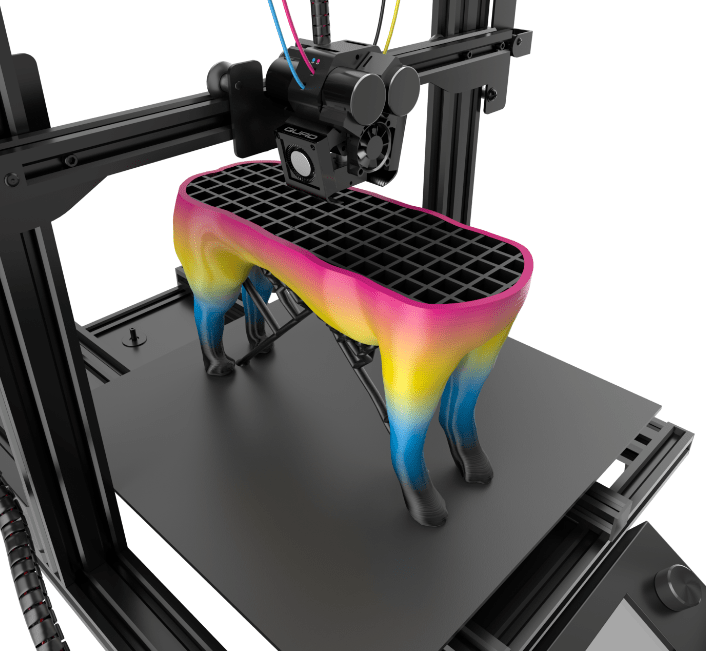 The ProJet CJP 260Plus creates photo-realistic parts in full CMY color with small feature details and the ability to use full texture/UV mapping to better evaluate the look, feel, and style of product designs. This 3D printer is based on 3D System's ColorJet Printing technology, and has a maximum build volume of 236 x 185 x 127 mm.
3D Systems manufactures an entire range of color 3D printers, including the ProJet CJP 360, CJP 260 Plus, CJP 860Pro, CJP 660Pro, and the CJP 460Plus. They vary according to their build volume, the 860Pro being the largest solution, with a build volume of 508 × 381 × 229 mm. You can find more information HERE.
Binder Jetting
ComeTrue T10
Developed by Taiwanese manufacturer ComeTrue, the ComeTrue T10 3D printer is based on a Binder Jetting technology and coloured inks (CMYK). The advantage of such a process is the possibility of printing parts without printing supports as well as its speed, the T10 is indeed able to reach a printing speed of 20mm/h.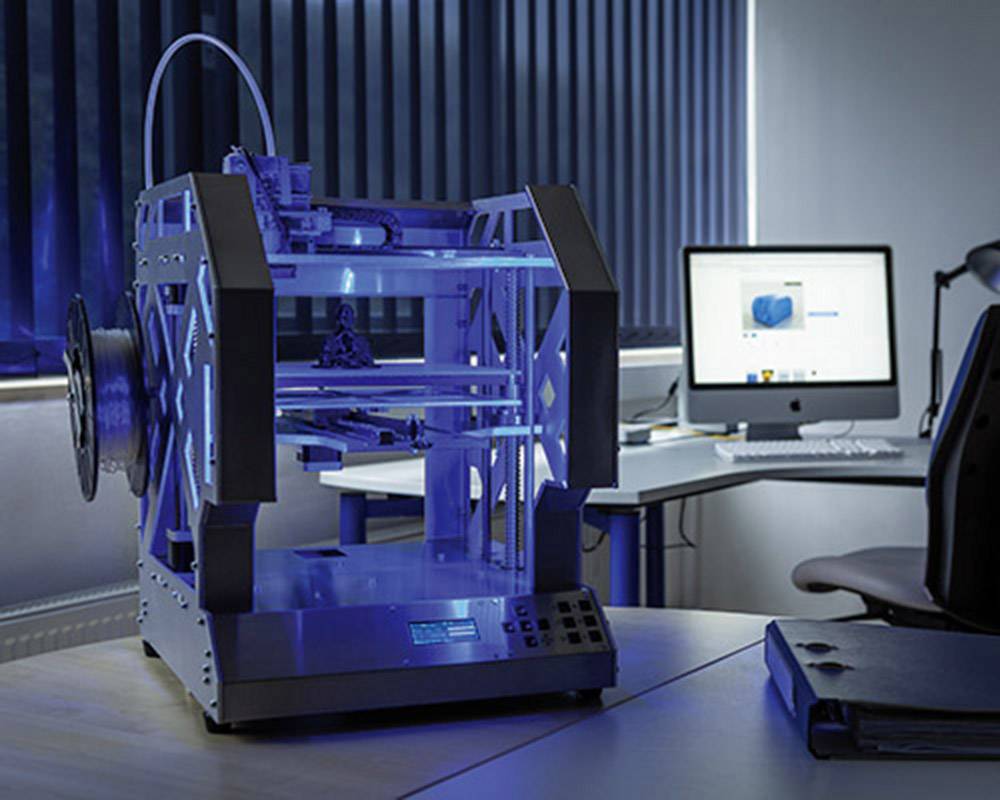 The ComeTrue T10 allows the manufacture of parts with a maximum size of 200 x 160 x 150 mm with a resolution of 1200 x 556 DPI for a minimum layer height of 0.08 mm. The ComeTrue 3D printer requires a post-processing machine to remove the finished prints (Dry Vacuum Cleaner). The ComeTrue T10 is available for a price of about 25,000€. You can find more information HERE.
PartPro350 xBC from XYZprinting
Launched in 2018 by Chinese manufacturer XYZprinting, the PartPro350 xBC 3D printer uses Binder Jetting. It is compatible with standard thermoplastics, such as ABS and PLA and the machine has been designed for professionals. With a printing volume of 350 x 222 x 200 mm, the printer is, according to the manufacturer, 150% faster than machines using the same technology. Finally, the PartPro350 xBC has a removable tray so that users can easily remove parts after the printing process. According to some retailers, the price is between €25,500 and €35,000.
What did you think of our listing of full color 3D printers? Let us know in a comment below or on our Facebook and Twitter page! Don't forget to sign up for our free weekly Newsletter, with all the latest news in 3D printing delivered straight to your inbox!
ProJet 4500:
Full Color Plastic 3D Printer The
ProJet 4500 is currently the world's only full color 3D printer capable of printing with plastic. It is able to create parts with excellent surface quality, ready to use flexible and durable colored products. The ProJet 4500 is highly productive and has an intuitive control console.
ProJet 4500 Benefits
Capable of producing durable full color plastic models straight from the build chamber without any post-processing.
A unique feature of the 3D printer is the ability to print in different colors up to a million shades, and each pixel of the model can have its own color, which gives designers and designers a wide scope for creativity.
High print speed.
Media Savings: ProJet 4500 does not use support materials, model material can be reused for printing.
Combination of ergonomics and reliability: The ProJet 4500 fits perfectly in a typical office, it does not require special conditions and is easy to operate.
Eco-Friendly: This 3D printer does not require a water connection or the use of any chemicals.
Applications
The capabilities of the ProJet 4500 are used in a wide variety of applications. It is actively used by professionals in various industries, wherever it is necessary to obtain high-quality color products in a short time.
ProJet 4500 Applications:
design;
architecture and construction;
fashion industry;
production of souvenirs;
advertising production and marketing communications;
development of consumer goods;
health care.
The manufacturer can always be sure of the quality of the printed models.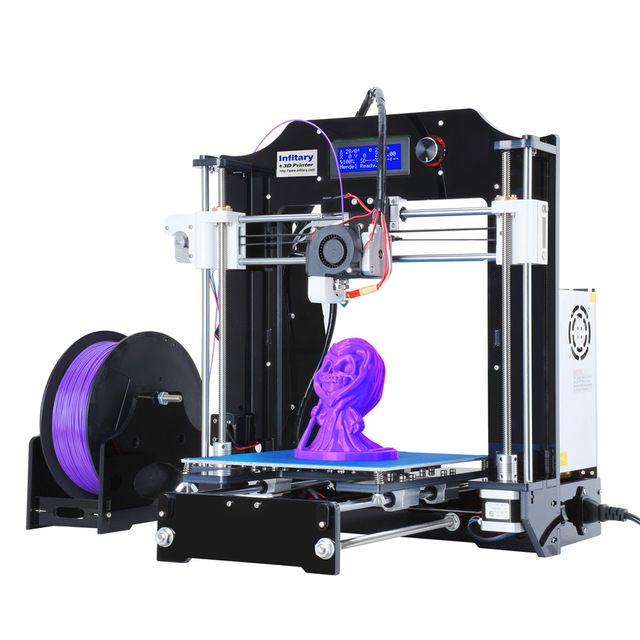 The ProJet 4500 creates durable, full color plastic products.
Printing technology
The ProJet 4500 creates models using CJP technology, which uses two components in its work: the base material of construction and the binder. The build material is spread across the chamber in a thin layer, then the inkjet printheads apply a coloring binder in accordance with a predetermined geometry, which causes the material to harden. The working platform is lowered with each layer applied until the model is completely built.
Using the VisiJet C4 Spectrum material, the ProJet 4500 3D printer allows you to quickly create prototypes that match the original model, transfer its critical characteristics, as well as receive custom-made finished products with high resolution.
Materials
The ProJet 4500 is the first 3D printer in its class to produce full color plastic products using color inkjet technology.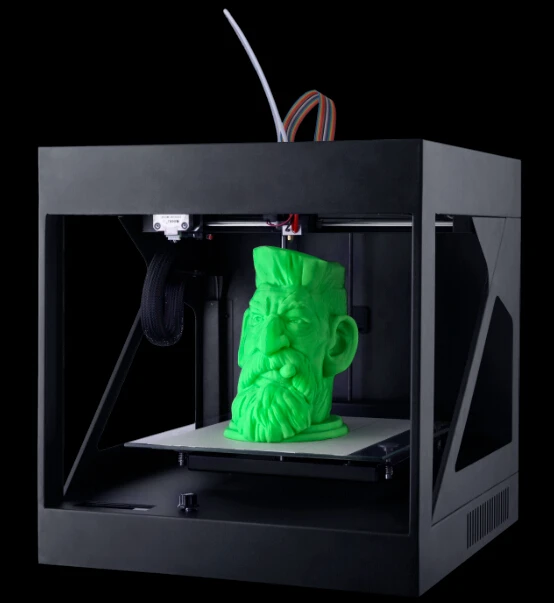 The 3D printer uses VisiJet C4 Spectrum acrylate-based heat-curable materials and has a pixel-by-pixel coloring feature that allows you to produce strong, flexible plastic products and paint them in almost one million unique user-selectable colors. If necessary, a simple additional processing can enhance the brightness of the colors.
VisiJet C4 Spectrum is a plastic material with excellent flexibility and strength for long-term testing of concepts, prototypes, and final products. The material is ideal for manufacturers in a wide range of applications requiring wear resistant parts. From homewares and toys to healthcare, science and design accessories.
ProJet 4500 or ProJet 660Pro: Which Should You Choose?
In the 3D hardware market, you can often find machines with similar features. For example, the specifications of the ProJet 4500 3D printer are very similar to the ProJet 660Pro. Which of these 3D printers is best for your needs?
The main difference between these two printers is the materials they use: the 660Pro is a gypsum-based powder, while the 4500 is a resin compound (plastic).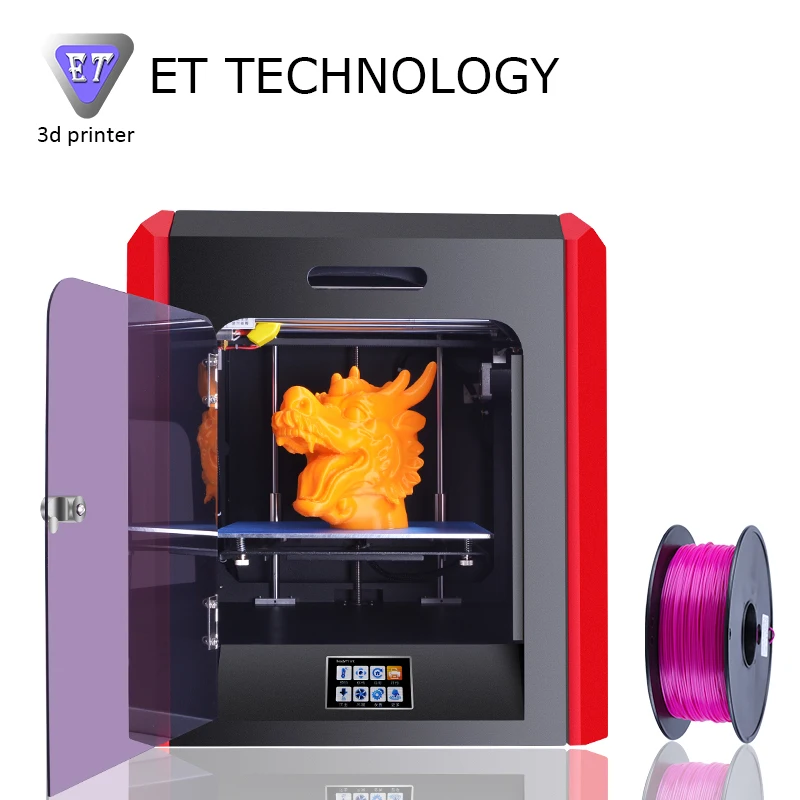 Due to the strength of the modeling plastic, the ProJet 4500 is able to print products that are more durable than those made on the plaster 660Pro. However, the detailing of plaster prototypes is better, and the heat resistance is higher, which allows you to create molds with the ProJet 660Pro.
Increased product strength gives the ProJet 4500 a wider range of applications than models built on the 660Pro. Given the quality of the surfaces, the ProJet 4500 3D printer is more versatile and finds application in many areas of manufacturing and design.
Some businesses are successfully using both models of these 3D printers. According to Steve Corey (Objex Unlimited), the ProJet 4500 is the perfect complement to the 660:
"With the ProJet 4500, we can complete any model that would be too complex for the Projet 660Pro. It allows you to create products that are more durable, with thin walls and geometry that is not always available to gypsum."
Corey also notes that the 4500 is more reliable and does an excellent job of printing thin-walled complex structures for mechanical and architectural needs.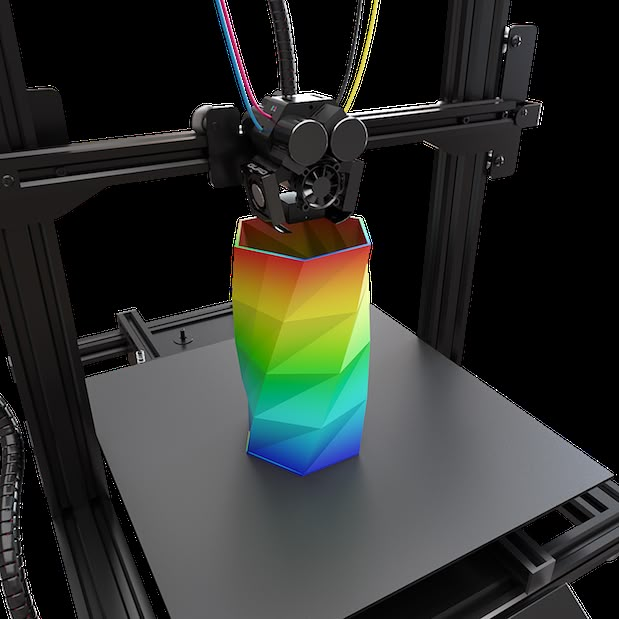 Digging into the internals of the ProJet 4500 3D printer, Steve also commented on the manufacturability of the printhead: "The printer runs with little to no downtime, and the head wears out for a long time, avoiding costly costs."
Best 3D printers for kids
This article will help you choose the best 3D printer for your child. The criterion that was used to determine these 3D printers is the age of the children. The printers discussed below will provide you with the opportunity to introduce your children to 3D printing and perhaps further interest them in engineering or a similar field.
Introducing children to 3D printers from an early age gives them hands-on experience in making models to scale. Your kids will love creating their models and watching them take shape right before their eyes.
Below are only the best 3D printers based on both objective and subjective criteria, the final choice is up to you, but we will provide you with as much useful information as possible.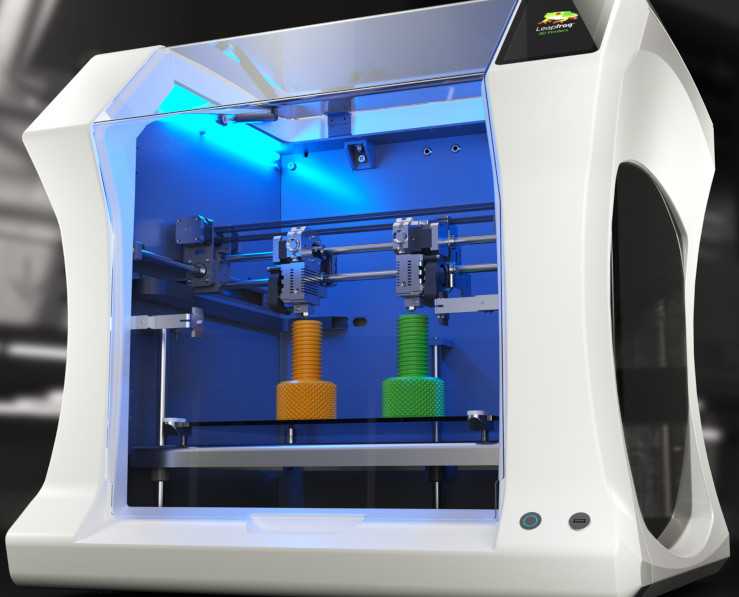 Is your child ready for a 3D printer?
If you have already mastered the technology of 3D printing, you have probably noticed that this is no longer something from the future. It's already here. 3D printing is useful for everyday use, from smartphones to cars, jewelry to medicine and more.
Kids need to be early on about 3D printing technology. And with the 3D printers below, your kids will not only learn the theory, but also get hands-on physical experience in 3D printing.
Price should not influence your decision when buying a 3D printer for a child. Instead, think about the benefits your kids will have in terms of hands-on experience using it.
3D printer develops creative thinking
With 3D printing, you can get a small physical 3D model of plastic or other material in just a couple of hours. This technology not only speeds up simulation, but also significantly reduces the tedious development cycle of product development, design, production, testing, and product improvement.
For children who want to make a career as an engineer, a 3D printer will definitely help in their development. A 3D printer will give your child the hands-on physical experience of making their own products. This is what engineers live for.
Coming up with a design and having it in your hands in a few hours is a very exciting process. It can also be a good way to show your kids that engineering is fun.
The future of manufacturing is 3D printing
The adoption of new technologies in schools is relatively slow. This is usually due to the fact that schools do not receive sufficient funding and must follow the existing curriculum. Do not be surprised to learn that schools are still teaching children what they taught more than 10 years ago.
If your children are lucky, they may be taught metalwork or woodwork anywhere from elementary to high school. Even though they are learning these skills, it is very unlikely that they will touch a 3D printer. If the institution has a 3D printer, it may not be the latest model.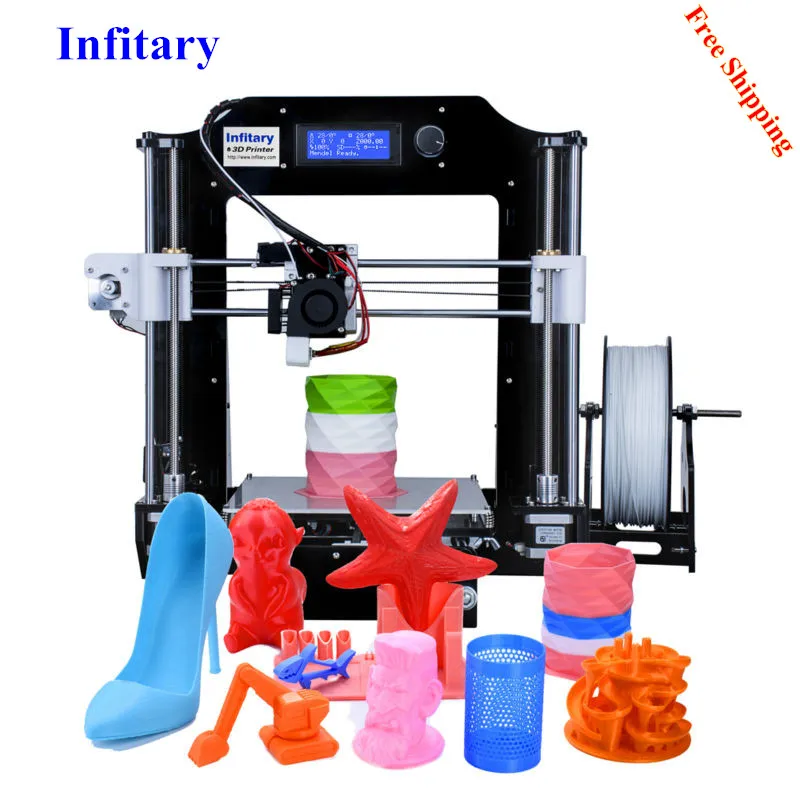 3D printers have changed a lot in the last 10 years. Today, printers have become much more affordable, and the choice and competition are quite high.
XYZPrinting Da Vinci miniMaker 3D printer
First Impressions of the XYZprinting DaVinci miniMaker
XYZprinting DaVinci miniMaker is sure to please. Not only that, the bright appearance of this 3D printer will also impress your child. Instead of seeing a boring gray box, the first impression will be like a new toy.
The similar Da Vinci Mini is more orange and will cost about $30 more. However, it does have Wi-Fi.
The build quality of the DaVinci miniMaker is excellent. It is a rugged and reliable 3D printer with compact dimensions (15.75 x 13.23 x 14.25 inches).
Specifications XYZprinting DaVinci miniMaker
Age group: 14+ (8+ with adult supervision). An adult will need to unpack it, set it up, remove the pre-assembled parts, and clean the 3D printer after each use.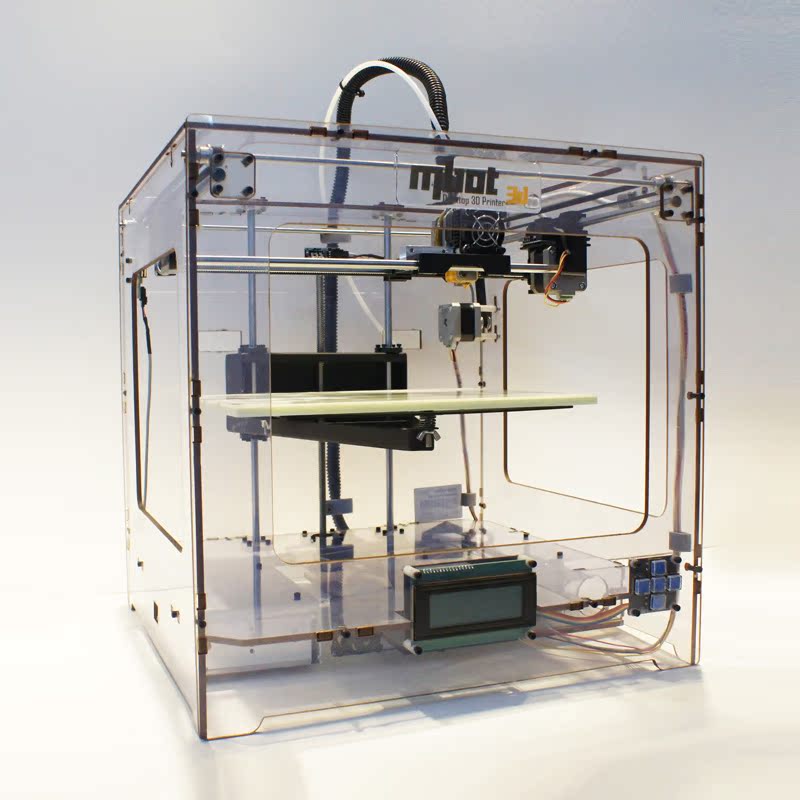 Price range: Budget
Material type: PLA (non-toxic)
Resolution: 1mm - 0.4mm
Workspace: 9 x 5.9 x 5.9 inches
901Zprinting software DaVinciMaker mini XYprint12
MiniMaker does not use the industry standard G-code. Instead, it uses the included XYZware software. This is the limiting factor for young hungry minds. However, the 3D printer is guaranteed to work immediately after purchase.
The XYZware software is a fairly simple program. However, there are problems in terms of feedback. For example, there will be no expected error warnings, etc.
XYZ MiniMaker Kids 3D printer displays useful information. For example, there is information about how much material the 3D model will use and how long it will take to print. Children usually lose patience when they have to wait a long time. So it's great that this 3D printer gives an estimated production time.
The program does a great job of automatically preparing your 3D models for production.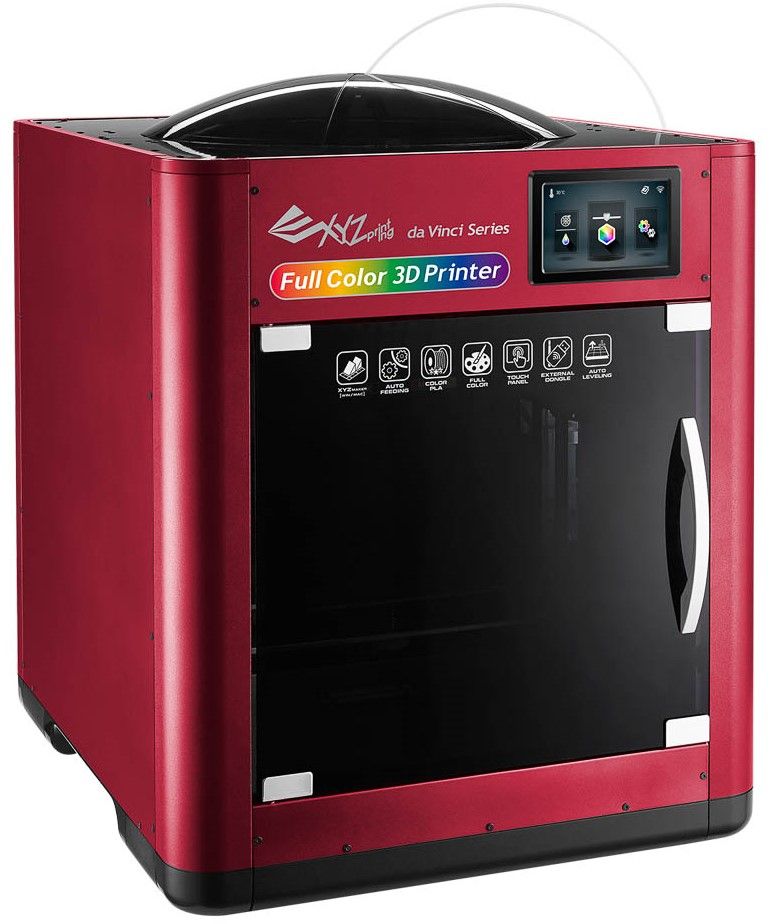 Unfortunately, there are limitations in terms of adding support materials in case of complex 3D models, so that the child will not be able to master this area of ​​3D printing.
XYZprinting setup and print quality DaVinci miniMaker
DaVinci miniMaker is easy to setup. All you have to do is plug in the USB cable and power cable, install the printhead, feed in the 3D printing material, and you're done. Calibration is not required.
This 3D printer comes with setup instructions that are a little vague at times. However, you won't have any problems setting it up, even if you're seeing a 3D printer for the first time.
3D printing process on XYZprinting DaVinci miniMaker
There are several models in the XYZ program that can be used for 3D proofing. If you need more models, I suggest you check out Thingiverse. Or, for example, you can download Pokemon characters and print their models.
The level of detail you get with DaVinci miniMaker 3D printing is commendable given how cheap this device is.
MiniMaker runs quietly. That's impressive considering it's an open design model.
Disadvantages of XYZprinting DaVinci miniMaker
The biggest disadvantage of the miniMaker 3D printer is that only the exclusive XYZ filament can be used with it. The problem is that filament is more expensive than conventional brands available on the market. The manufacturer of this 3D printer probably doesn't want entry-level users to put the wrong filament in the printer. Therefore, only one type of media is used in printers. Inside this 3D printer there is a chip that checks the markers on the material. By checking, he can find out how much material was used up. Therefore, if you insert a different brand of media, the printer will indicate that there is no media and therefore it simply will not work. The only way to get this 3D printer to use a different material is probably to change the main board. So keep that in mind when you're shopping for this 3D printer.
However, the inability to use other manufacturers' filaments should not deter you from buying a DaVinci miniMaker, as the filament spool can last quite a while.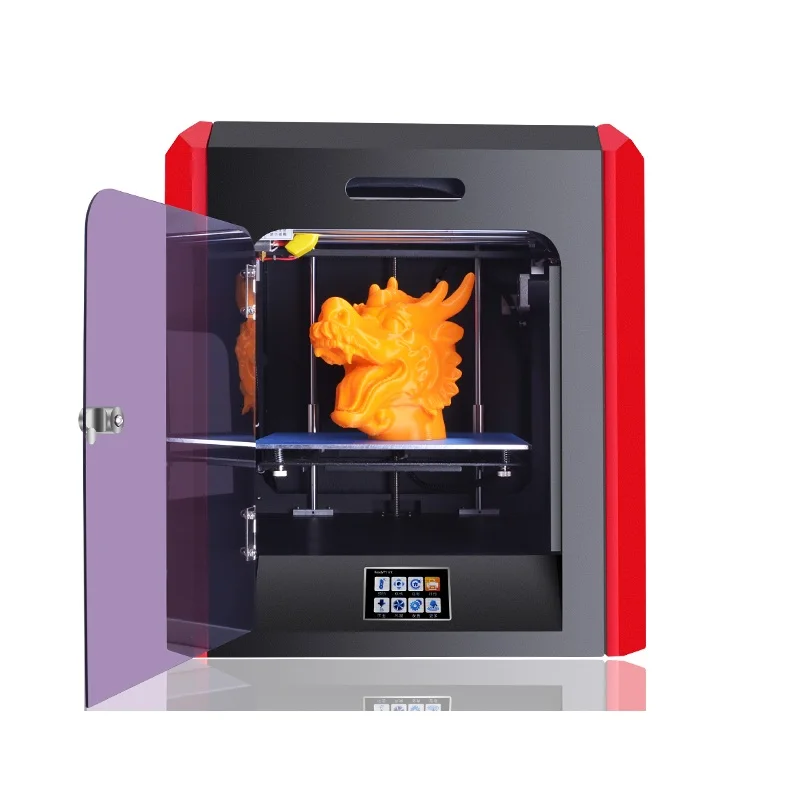 In addition, the 3D print quality of this printer is exceptionally high.
XYZprinting Conclusions DaVinci miniMaker
The XYZ miniMaker is a great 3D printer for young children and non-technical parents. Finished 3D models are very highly detailed and of excellent quality.
However, the simplicity of this printer can be a disadvantage because your children can outgrow it quite quickly, especially when they reach their teens. In addition, this 3D printer will not be able to 3D print more complex models.
If you are interested in a 3D printer, you can check out an alternative review of the DaVinci miniMaker, in which it is considered not in the context of a device for children, but as a full-fledged 3D printer.
3D printer Monoprice Select Mini
First Impressions of the Monoprice Select Mini
The Monoprice Select Mini V2 is a very durable 3D printer. The steel construction of this printer is quite simple, but it looks reliable and there can be absolutely no complaints about it.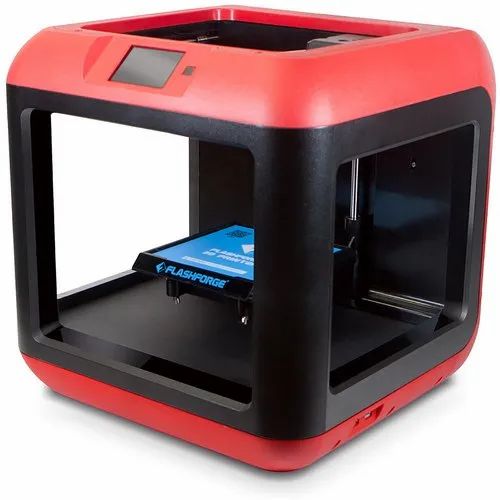 Important parts of the 3D printer are well sealed to avoid damage or injury during use. This 3D printer gives the impression that it should be operated by a white-coated lab technician.
Enthusiastic teens will love this 3D printer with a full color display. Although the display is not touch-sensitive, there is a thin control wheel next to it on a fancy polished steel plate.
The great news is that you can use PLA plastic from any manufacturer to print on this 3D printer.
Specifications Monoprice Select Mini
Age Group: 14+
Price Range: Budget
Material Type: ABS, PLA, XT Copolyester, PET, TPU, TPC, FPE, PVA, HIPS, Jelly, Foam, Felty
Resolution: 1 mm
Working space: 7 x 4.7 x 4.7 inches
Monoprice Select Mini 9 software0113
Monoprice recommends using Simplify3D, Replicator-G, Repetier or Cura software. All of these slicers are 3D printer compatible. Cura is the recommended software for Monoprice.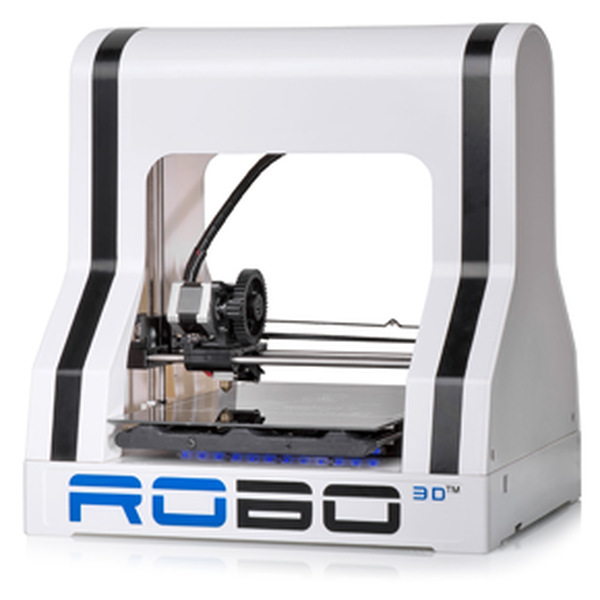 One of the benefits of using third party software is that they have advanced settings and more options for preparing a 3D model. All of the programs listed above are also used with professional 3D printers.
Monoprice Select Mini 9 setup and print quality0113
Monoprice Select Mini V2 does not come with installation instructions. However, you can download instructions from the Monoprice website.
This 3D printer comes with some default settings. However, it is worth figuring out and tweaking these settings.
The material feed to the printer is not very well implemented and can cause problems, but in general these are tolerable little things that you will encounter in most 3D printers.
3D printing process on Monoprice Select Mini
The Monoprice 3D printer is quite loud compared to other 3D printers in this review. Moreover, it has the ability to use an SD card.
My 3D test model printed quickly and without problems. The quality of the model was excellent.
However, test model settings can be optimized. The speed of 3D printing was also low, since the resolution in the Z coordinate was set to high. But this is the expected price that you have to pay for high-quality 3D printing. These shortcomings are corrected by the correct settings in the slicing program, as well as on any other 3D printer, so it's hard to say that this is a shortcoming. And the many options for print settings on the Select Mini will let your child (and probably you) learn even more about the 3D printing process.
Disadvantages of Monoprice Select Mini
Although Monoprice claims that you can use ABS plastic for 3D printing, you will definitely run into problems when using this material. This is because ABS requires a table temperature of 220°F while Monoprice's maximum table temperature is around 140°F. If you want to use ABS to build your models, consider buying another printer. However, before thinking about using ABS plastic in principle, read the information about its toxicity and only then make a decision.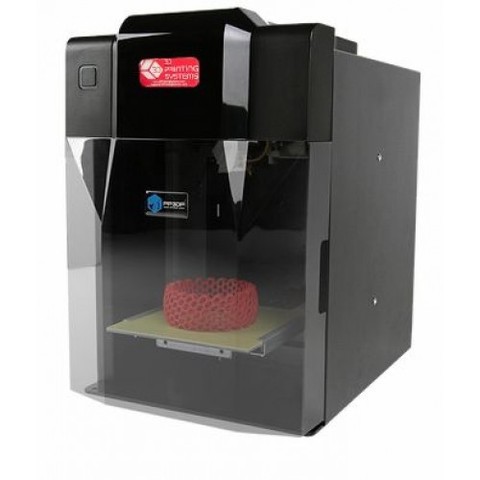 Especially considering that a child will use this 3D printer. At the same time, it is worth noting that the quality of your PLA plastic products will be good, so this disadvantage should not play a decisive role in your choice of a 3D printer for a child.
Monoprice Select Mini Conclusions
Basically, if you're looking for the ultimate 3D printer for teenagers, the Monoprice Select Mini V2 is the perfect buy at an affordable price.
The disadvantages of this 3D printer can be overlooked, especially if you just want to buy your kids their very first 3D printer.
If you are interested in a 3D printer, you can check out an alternative review of the Monoprice Select Mini, which does not consider it in the context of a device for children, but as a full-fledged 3D printer.
Flashforge Finder 3D Printer
FlashForge Finder First Impressions
Unlike the other 3D printers for kids featured in this review, the FlashForge Finder 3D printer is more suitable for home 3D printing or an ordinary apartment environment.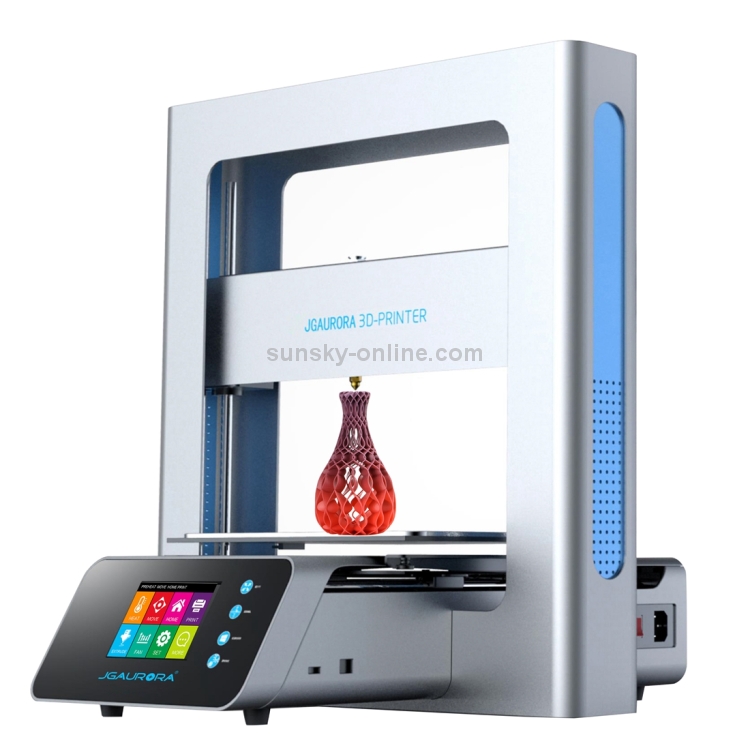 This model matches perfectly with all your other gadgets.
The front of the machine has a nice, clear, full color touchscreen display. In general, the 3D printer looks bright and at the same time concise and fits perfectly into a discreet but thoughtful interior.
FlashForge Finder Specifications
Age Group: 11+
Price Range: Budget
Material Type: PLA
Resolution: 0.8 - 0.4mm
Working Space: 5 x 08 x 5.5
FlashForge Finder Software
FlashForge Finder uses FlashPrint software to slice 3D models. The software allows you to fully automate the slicing, the support generator for complex 3D models works well. In manual options, you can change the temperature and speed of 3D printing for kids who want to take their part design to the next level. Standard features such as the amount of material used are also included in the software.
When you use the manual setting, you will notice that the FlashPrint software is more advanced than the XYZware that comes with DaVinci miniMaker.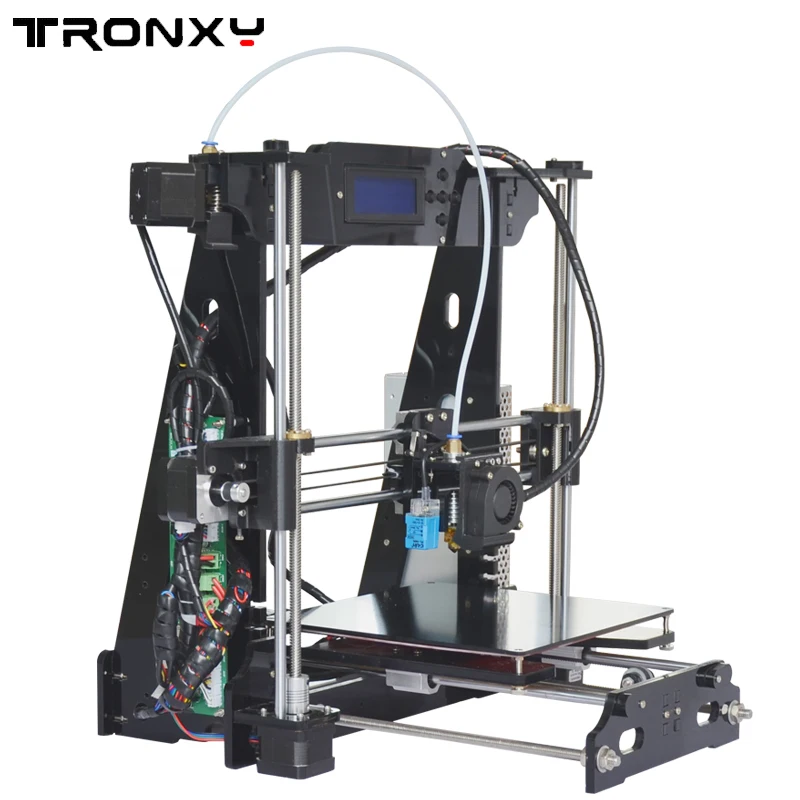 The software also has several advanced options, such as 2D to 3D, which allow you to create an approximate 3D model from a 2D image. For example, you can use the settings to turn a face into a 3D model and print it out.
FlashForge Finder 3D Printing Process
FlashForge Finder comes with a USB stick containing a user manual. When you turn on your 3D printer for the first time, the touch screen will guide you through the initial print bed calibration. You will see instructions on how to fasten the adjusting nuts and adjust them to the desired height. The guide is user-friendly and makes setup that would otherwise be frustrating for a novice as simple and straightforward as possible.
Feeding material to the 3D printer again can cause problems. You will need to apply some force to pull the filament through the extruder. You will definitely not succeed the first time, but it is a solvable task.
With this 3D printer, you can easily print almost any 3D model.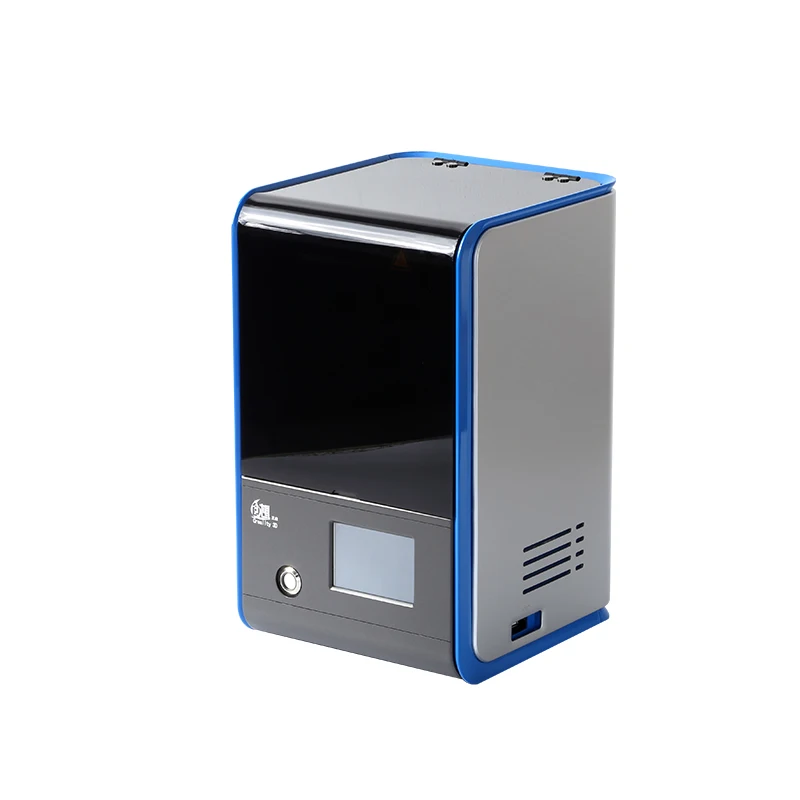 The printer heats up quickly and is relatively quiet.
Frustration with this 3D printer is low; very close to zero according to consumer reviews, even after a few weeks of use.
FlashForge Finder Disadvantages
Although the FlashForge Finder 3D printer can be used with a variety of PLA filaments, the onboard filament container is slightly smaller than a standard 3D printer. So if you are using other brands of PLA, keep the spool away from the printer, such as on or right above a bookshelf.
FlashForge Finder Conclusions
The FlashForge Finder 3D printer is a couple of years ahead of its time. Surely in a few years this 3D printer can be bought in any store, just like you do now with 2D printers.
The 3D printer is quite simple and given the manufacturer's warranty, this is the perfect option if you need to introduce your family to the world of 3D printing.
Sindoh 3DWOX DP200 3D Printer
Sindoh 3DWOX DP200 First Impressions
The Sindoh 3DWOX DP200 3D printer looks more like a home appliance than a 3D printer.
The printer looks like an innovative microwave oven with a transparent front opening.
Media and print engine are inside the printer. The plastic parts inside the printer are solid to the touch, so the workmanship is clearly at a high level.
Since the material for 3D printing is inside the 3D printer itself, it is slightly larger in size than its counterparts. However, the printer's cubic shape makes it easy to install, unlike other open design 3D printers that require space to access removable covers and material.
DP200 is a large printer. 8.3 x 7.9 x 7.3 is one of the largest models in the home 3D printer market. If you are looking for a large 3D printer for kids, then Sindoh 3DWOX DP200 is your best choice.
Specifications Sindoh 3DWOX DP200
Age group: 13+
Price range: Expensive
Material type: ABS, PLA
Resolution: 0.5 - 0.4 mm x
90 4 inches
Sindoh 3DWOX DP200 software
Sindoh 3DWOX DP200 comes with its own 3DWOX Desktop software for slicing 3D models.
The software has two modes: advanced and simple, and also provides adequate control when preparing a file for 3D printing.
Simple mode has an intuitive interface and in most cases allows you to get reliable and high-quality 3D models.
When you get comfortable with this 3D printer, you can switch to advanced mode and start experimenting with settings to improve the preparation of files for 3D printing and the quality of your 3D models.
Setup and print quality Sindoh 3DWOX DP200
Sindoh 3DWOX DP200 is delivered already assembled. All you have to do is plug it in, add some material and calibrate the table to start printing. When you turn on the printer for the first time, the color display will guide you through the calibration process.
One advantage of the DP200 printer is that you can insert a filament cartridge into it just like you would with a regular desktop printer. The media container system that the printer uses makes changing media much easier.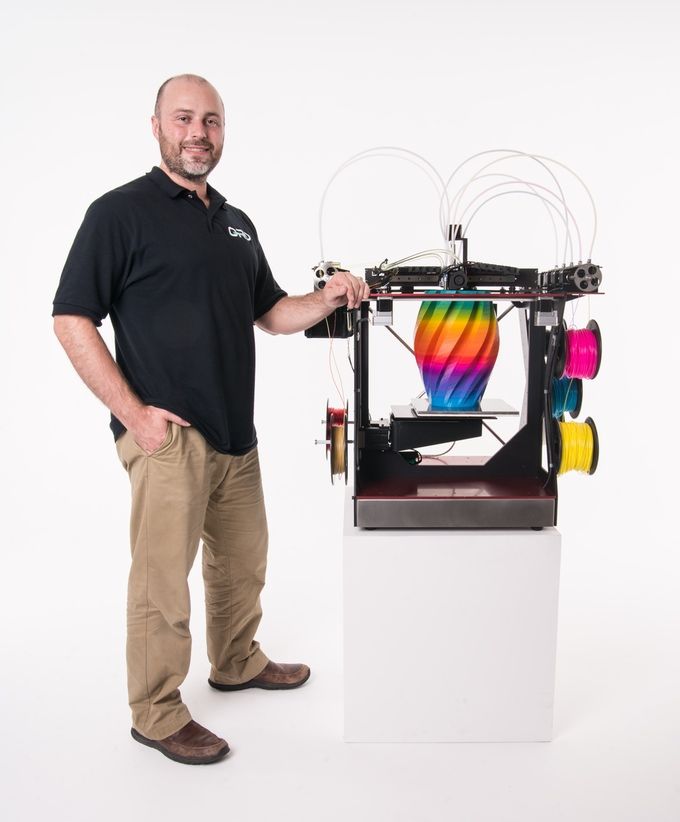 Sindoh 3DWOX DP200 3D printing process
After you have sent the file to the Sindoh 3DWOX printer, press the 'Start' button to make the machine start creating your model. If you have other things to do, you can step away from the printer and continue to monitor the printing process through the printer's built-in webcam.0003
Once your 3D model is printed, it is easy to take it out of the printer thanks to the flexible table.
Disadvantages of Sindoh 3DWOX DP200
The 3D printer DP200 only works with Sindoh filaments. So your 3B models will be limited by materials and colors. The good news is that Sindoh filaments are of high quality. Moreover, they are affordable.
DP200 can print with ABS. Therefore, you should consider ventilation as the fumes are toxic to some extent. Make sure the room where your 3D models will be printed is well ventilated.
Conclusions on Sindoh 3DWOX DP200
If you don't mind spending money on a 3D printer for a child, then this printer will suit you.