3D scanner gun
Handheld 3D scanners | Portable 3D scanning solutions
Artec 3D is a global leader in 3D scanning technology, providing the best and most comprehensive 3D scanners and processing software applicable in a wide range of industries
Compare 3D scanners' specs
Leo
Space Spider
Micro
Eva / Eva Lite
Ray
Metrology Kit
Scanner type
Handheld, tetherless
Handheld
Desktop
Handheld
Long-range
Photogrammetry kit
Size of scanning object/area
Medium to large
Small
Very small
Medium
Large to very large
Medium to very large
Accuracy, up to
0.1 mm
0.05 mm
0.01 mm
0.1 mm
0.7 mm @15 m
0. 002 mm
Resolution, up to
0.5 mm
0.1 mm
0.029 mm
0.2 / 0.5 mm
0.0125°
N/A
Target-free technology
Yes
Yes
Yes
Yes
Yes
No
Color + geometry tracking
Yes
Yes
Yes
Yes / No
Yes
N/A
Scanning software
On-board software
Artec Studio
Artec Studio
Artec Studio
Artec Studio or Artec Remote App
Artec Metrology Kit Plugin for Artec Studio
3D mesh export formats
OBJ, PLY, WRL, STL, AOP, ASC, Disney PTX (PTEX), E57, XYZRBG
OBC
An easy way to get to know our range of 3D scanners
How to choose the right 3D scanner for your specific needs. View our product overview brochure.
Download PDF
Need help choosing the right 3D scanner?
Chat to us today! One of our experts will give you all the info you need for choosing the right 3D scanner for your workflow.
Got a question about 3D scanners?
How can I choose the best 3D scanner for my tasks?
There are many aspects to consider when choosing a scanner for your task, such as the type of object/s that you need to scan, the required technical specifications (accuracy, resolution, texture, etc.), the price of the equipment, and many other factors. For this reason, we have created a guide that can help you better understand which 3D scanner is most suitable for what you need. Consult the guide.
Do you need to be a professional to use Artec 3D scanners?
No. We design our scanners so that any person, even with little to no 3D scanning experience, is capable of using them.
What software can I use with Artec 3D scanners?
When you buy an Artec scanner, you also need to purchase an Artec Studio software license, which allows you to process the data captured with a scanner into a final 3D model.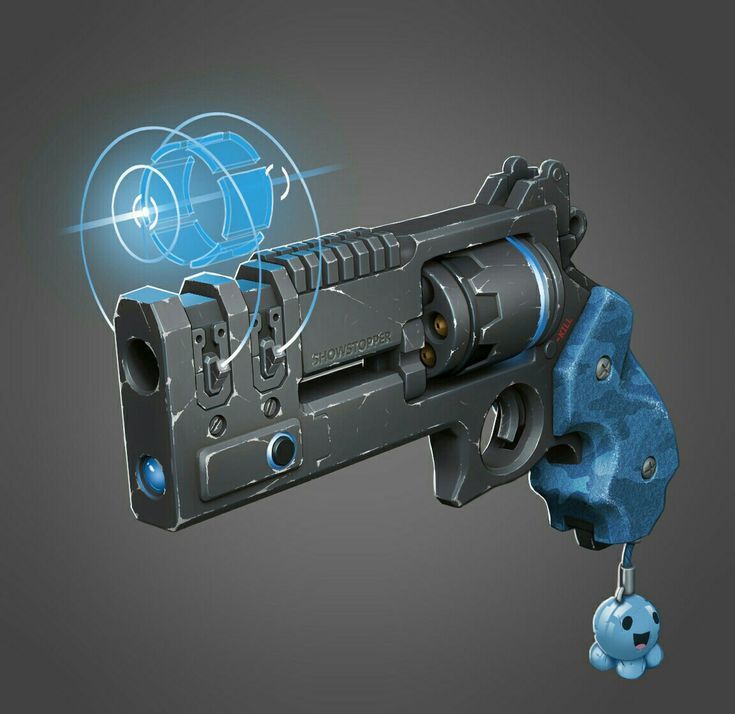 The software is a single application which, once purchased, can be used across the entire spectrum of Artec scanners that you may be purchasing later.
Besides working in Artec Studio, the final model can be exported directly into Geomagic Design X and SOLIDWORKS, as well as uploaded to other reverse engineering and 3D modeling software such as Geomagic Control X, Autodesk, Blender, ZBrush, and many others.
Find more information on the compatible software and available export formats here.
Artec 3D scanners: essential tools for every phase of product lifecycle management
Originate
Dream. Delineate. Innovate.
Synergize the technical requirements of what must be, together with what could be.
From the many, focus on one: decide upon a design and move ahead.
Work up preliminary design and measurement via paper and ultimately CAD software.
Implement portable 3D scanner for creating 3D models quickly.
Review and analyze design until ready for prototyping.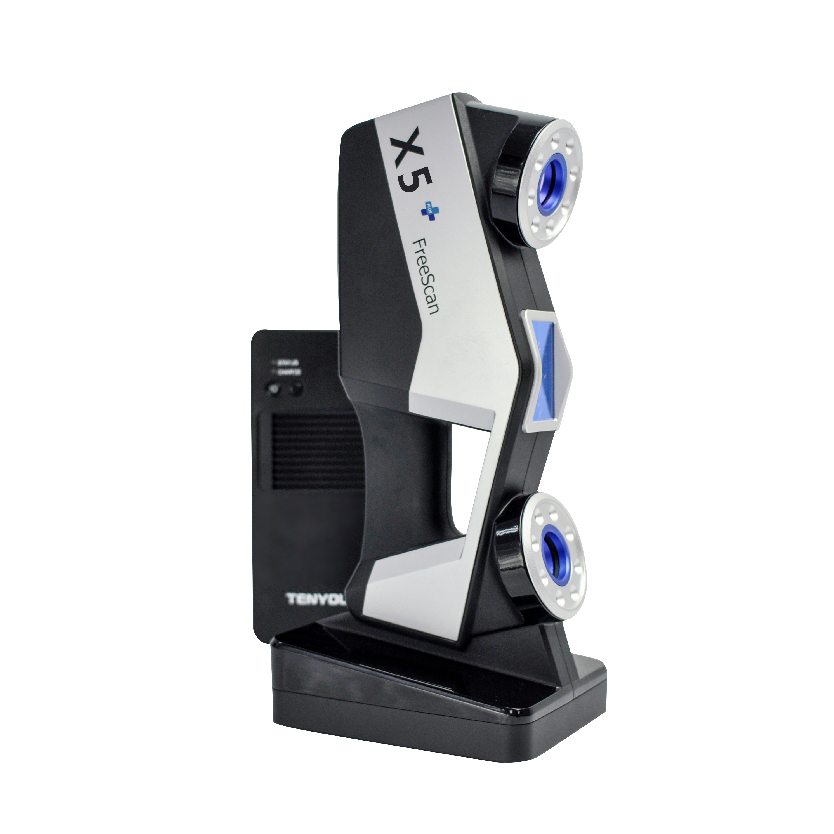 Design
where it all takes shape.
First prototypes created and iteratively tested.
Enhance CAD designs with greater complexity, improved structures.
3D scanning device for accelerated capture-and-refine sequencing using 3D images.
Simulation & analyses including CAE, FEA, CFD, etc.
Detailed master design achieved, rapid prototype with precise measurement created with handheld 3D scanner.
Manufacture
Faster. Stronger. Better.
Components, tools, and materials gathered and/or sourced, quantities determined.
Creation of first run production units for in-house use.
First article inspection with handheld 3D scanners to reveal contrasts with CAD model.
Pre-production (QA) testing and accurate measurement prior to full product launch.
Employ 3D scanning to devise damage-free packaging solutions.
Support & Service
focused inquiry leading to refinement & excellence
First day of use to completion of product lifecycle.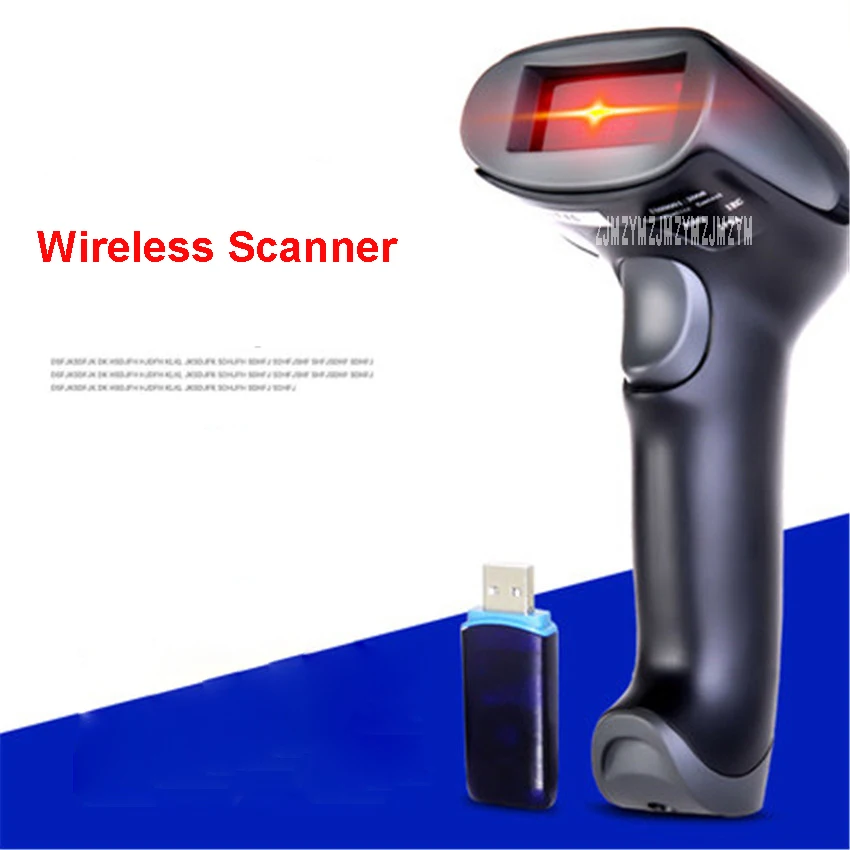 Comprehensive reviews of manufacturing, product performance, longevity, recurring issues, failures.
Integrate feedback to evolve design, manufacturing, and development of more effective marketing and sales.
Optimize long-term support via portable 3D scanning for reverse engineering legacy and out-of-stock parts.
Bringing you the best in handheld 3D solutions since 2008
See why Artec 3D scanners are the global leader in 3D scanning technology. Used in a wide range of professional applications, our scanners are the perfect complement for your important measurement needs.
Reverse engineering
Industrial design
and manufacturing
Healthcare
Science and education
Art and design
Speed and accuracy Get the most accurate 3D images with Artec's cutting-edge capturing and processing technology. Achieve professional results with high-speed capturing of objects and their measurements.
Portability and compatibility Discover the limitless possibilities of 3D scanning with our portable 3D devices.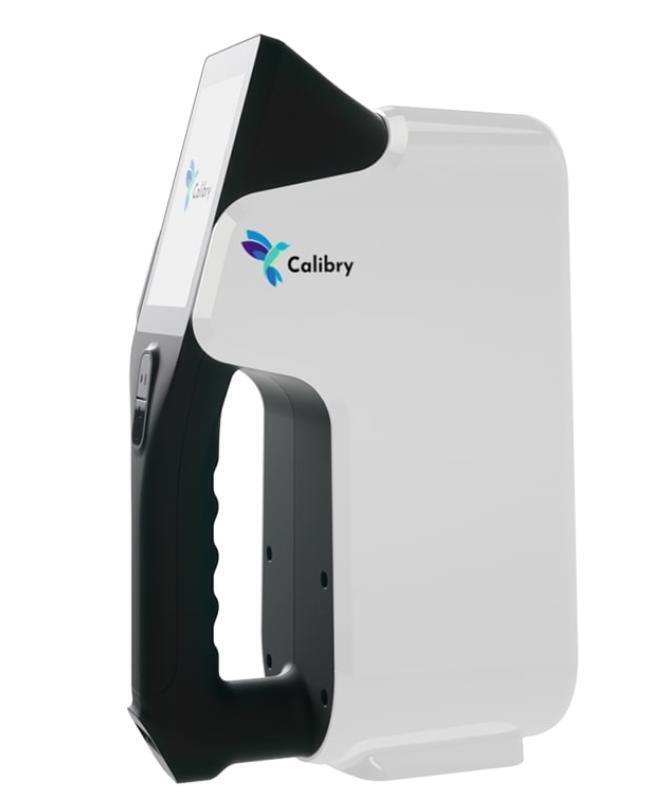 Lightweight, mobile and compatible with several popular tablets, Artec scanners can be used absolutely anywhere to ensure a smooth capturing process without having to relocate objects to a particular place for measurement.
Ease of use, no need for targets Our portable 3D scanners are engineered to easily be used by both experienced and first-time users, with expert guidance available during every stage of capture and processing. Advanced tracking ensures the best data capture possible and eliminates the need for using targets, which is a great time saver.
Wireless Handheld 3D Scanner | Artec Leo
Rethink what a 3D scanner can do.
Even more powerful with guaranteed accuracy? See how.
2020 Award Winner
2019 Highly Commended
2019 Gold Award Winner
2018 Innovation Award Winner
For every Leo sold worldwide, 1% is donated to Ukrainian NGO, LUkraine. Learn more
Wireless freedom. Smart data capture
Artec Leo is the only wireless and fully standalone professional 3D scanner designed to make scanning as easy and effortless as possible.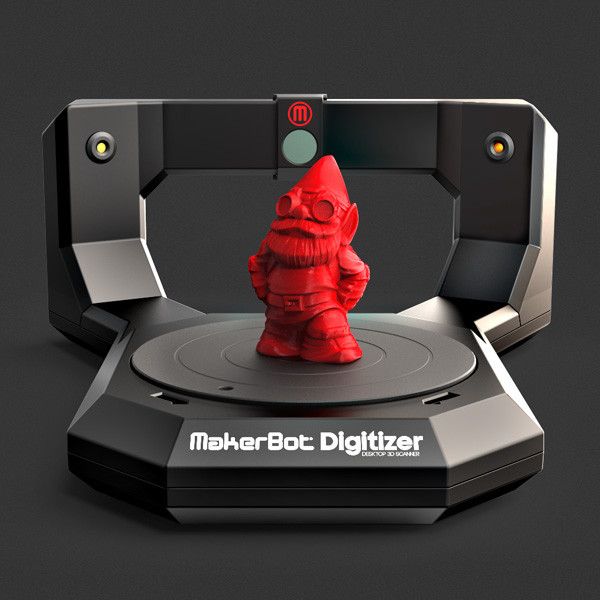 With the new NVIDIA Jetson TX2 processor onboard, 5" HD built-in display and battery, it's the ultimate all-in-one 3D scanning solution for fast, accurate, and high-quality data capture.
The all-new Leo runs at more than twice the power than it did before, and guarantees accuracy at every step of the way – you're set up for success from the start.
Download brochure
Artec Leo price
US $34,800 Please note that the prices displayed on our website are the Recommended Retail Prices. They do not include taxes, import fees or any other additional costs that may apply, depending on the location of your business. We suggest you contact an authorized Artec reseller in your city, state or country to check the specific prices in your region.
Artec Leo Premium Pack
US $48,050 Please note that the prices displayed on our website are the Recommended Retail Prices. They do not include taxes, import fees or any other additional costs that may apply, depending on the location of your business.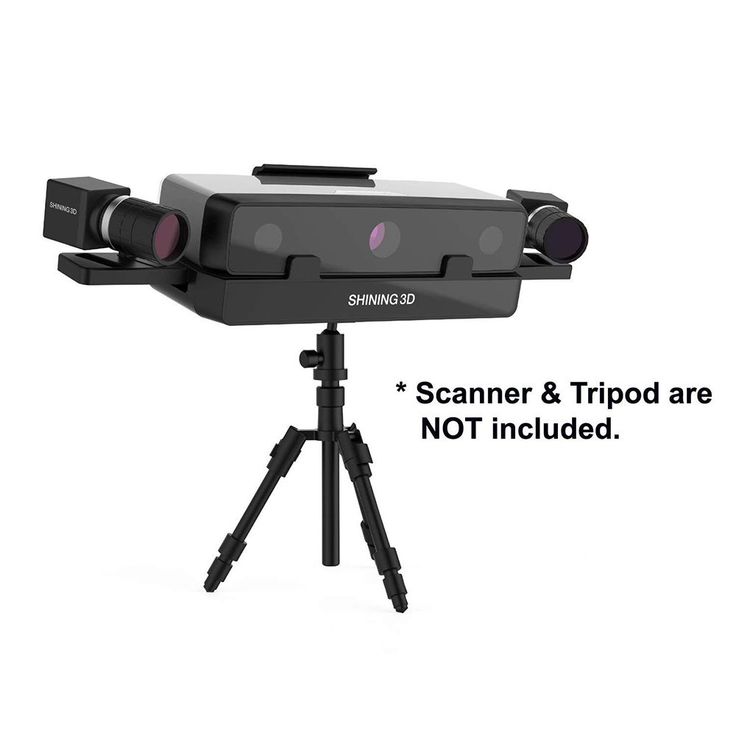 We suggest you contact an authorized Artec reseller in your city, state or country to check the specific prices in your region.
What's included
Technical specs
| | |
| --- | --- |
| Display | Built-in touch panel screen |
| Processing | On-board real time processing |
| Volume capture zone | 160,000 cm³ |
| 3D reconstruction rate, up to | 80 FPS |
| 3D resolution, up to | 0.2 mm |
| 3D point accuracy, up to | 0.1 mm |
| | |
| --- | --- |
| Color resolution | 2.3 mp |
| Structured-light source | VCSEL |
| Position sensors | Built-in 9 DoF inertial system |
| Multi-core processing | NVIDIA Jetson TX2 |
| Power source | In-built exchangeable battery |
| Connectivity | Wireless |
The 2022 Artec Leo remains at a stable and optimal temperature throughout the scanning process to bring your accuracy to the next level, while a calibration certificate and Leo Calibration Kit guarantee top quality is maintained every step of the way.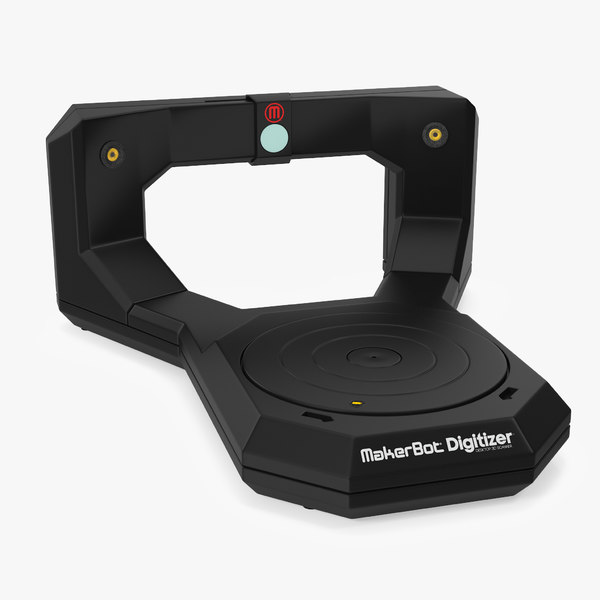 Find out more here
Up to
0.1 mm
point accuracy
Find out more here
Up to
0.2 mm
3D resolution
Up to
28 FPS
3D reconstruction rate in real time
Multi-core processing
With the fastest embedded AI supercomputer onboard, Leo gives you exceptional speed and power-efficiency.
Scan in sunlight
With Leo's Class I Laser projector, a pattern invisible to the human eye is projected onto the surface of your object, so you can easily scan in sunlight.
Up to
3 mln points/s
Data acquisition speed in SD
Up to
35 mln points/s
Data acquisition speed in HD
With a 160,000 cm-cubed capture zone, Leo is truly versatile when it comes to size. It excels at capturing both medium-sized (20-50 cm) and large (50-200 cm) objects and surfaces. However, if paired with a powerful computer, it can take on even very large objects (200+ cm) or even entire spaces, such as rooms or crime scenes.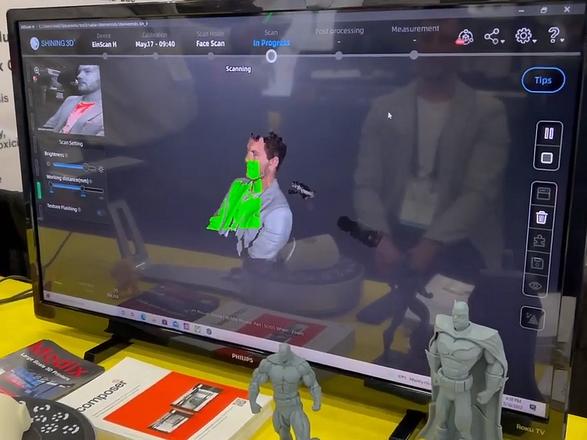 Examples
Typical objects for Leo:
Gearboxes, castings
Automotive parts
Turbines, ship propellers, small boats
Statues, and the human body
Furniture and room interiors
Crime scenes
Examples
Our bestselling 3D scanner. Fast, versatile, and accurate.
Scanner type
Handheld
Object size
Typical object sizes: XS: <90x60x60 mm S: 5–20 cm M: 20–50 cm L: 50–200 cm XL: >200 cm
M, L
Accuracy
up to 0.1 mm
Resolution
up to 0.2 mm
Learn more
A metrological structured-light 3D scanner, set apart with its ability to render complex geometry, sharp edges, and thin ribs in high precision.
Scanner type
Handheld
Object size
Typical object sizes: XS: <90x60x60 mm S: 5–20 cm M: 20–50 cm L: 50–200 cm XL: >200 cm
S
Accuracy
up to 0.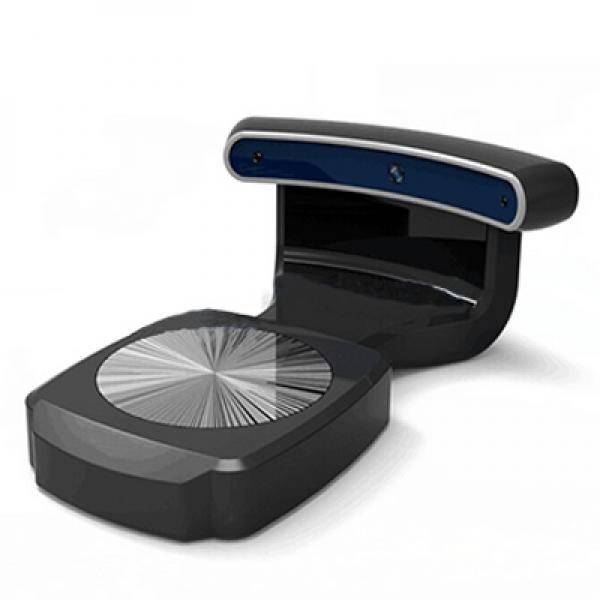 05 mm
Resolution
up to 0.1 mm
Learn more
Powerful long-range laser 3D scanner with an inbuilt battery, for precise capture of large objects.
Scanner type
Long Range
Object size
Typical object sizes: XS: <90x60x60 mm S: 5–20 cm M: 20–50 cm L: 50–200 cm XL: >200 cm
L, XL
Accuracy
up to 0.0125°
Resolution
—
Learn more
Metrology-grade desktop 3D scanner for quality control, inspection, jewelry, medical/dental components, etc.
Scanner type
Desktop
Object size
Typical object sizes: XS: <90x60x60 mm S: 5–20 cm M: 20–50 cm L: 50–200 cm XL: >200 cm
XS
Accuracy
up to 0.01 mm
Resolution
up to 0.029 mm
Learn more
Photogrammetry kit with metrology-grade precision and volumetric accuracy for inspection, reverse engineering, and other industrial measurement applications.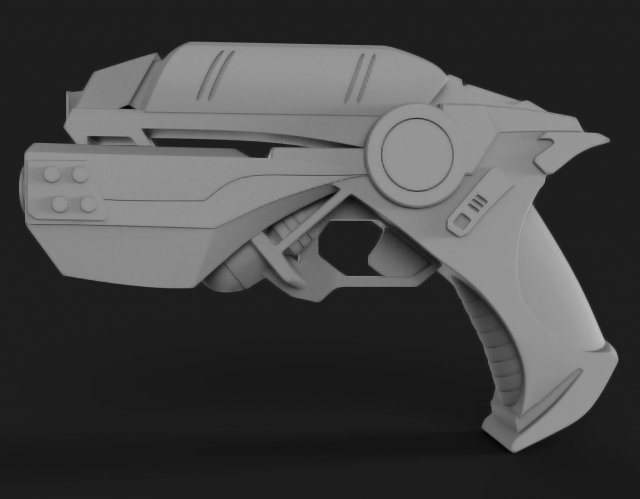 Scanner type
Photogrammetry
Object size
Typical object sizes: XS: <90×60×60 mm S: 5–20 cm M: 20–50 cm L: 50–200 cm XL: >200 cm
M, L, XL
Accuracy
up to 0.002 mm
Resolution
—
Learn more
One-click structured light 3D body scanner.
Scanner type
Booth
Object size
Typical object sizes: XS: <90x60x60 mm S: 5–20 cm M: 20–50 cm L: 50–200 cm XL: >200 cm
M
Accuracy
0.2 mm
Resolution
up to 2 mm
Learn more
Prehistory meets high tech as Artec Leo comes face-to-face with a dinosaur skull
Science and education
3D scanning for traffic accident reconstruction: How Origin Forensics uses Artec Leo
Science and education
Artec Leo and Ray join forces to fabricate replacement 15-meter pipe in an offshore vessel
Industrial design and manufacturing
Artec Leo helps Vorteq create the world's fastest cycling skinsuits
Industrial design and manufacturing
How to boost the performance of an F3 race car with Artec Leo
Reverse engineering
Driving through the outback with Artec Leo: All the adventure, none of the diesel
Reverse engineering
See all cases
How I faked a key using a 3d scanner, held a skull, a heart and a gun in my hands / Habr
Hi Habr!
Once again I visited professionals in the field of 3d printing and 3d scanning.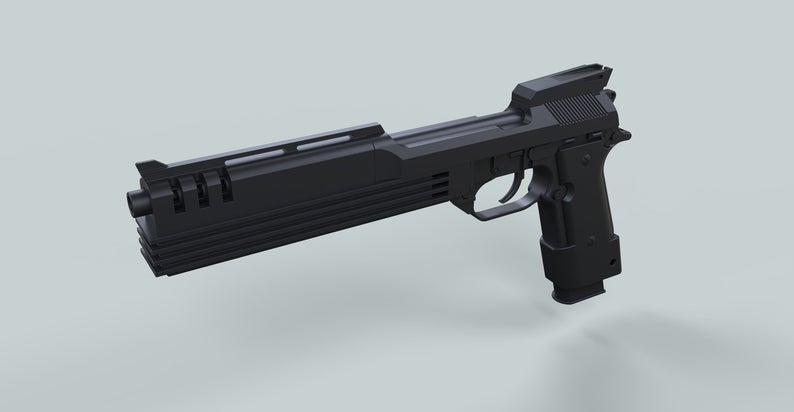 - Do you have anything interesting?
- That's what we have!
Manual
— Wow, what else?
High-precision industrial optical scanner
0006 played
dealt with.
— And what do they scan mostly?
- Teeth and jewelry. There is? Spread it.
- Eh ... and easier? Anything closer to hacking to practical tasks necessary in everyday life?
- Well, you can scan a bent key, straighten it in a 3d editor, and then either print the mold for casting, or immediately recreate it on a metal 3d printer.
- OK, then you just show how the scanning and editing process takes place, and I know how a metal 3d printer works, and I also already made a mold for casting.

(Caution, many photos)


TTX scanner
Scan method - Phase shifting optical triangulation
Number of cameras - 2
Scan volume - 80x60x60 mm
Camera resolution - 1.
4 MP
Accuracy ±0.01 mm
Output data format - STL
google price
Scan technology
"Phase shifting optical triangulation" patent
en.wikipedia.org/wiki/Structured_light
en.wikipedia.org/wiki/Structured-light_3D_scanner

The principle of creating a 3d-image of a surface from an interference pattern, used in 3d-scanners on structured light.
Scanning process
The key is attached to the platform, thanks to a special "chewing gum".

The key is too shiny. First, it must be covered with a matte film.
Talc spray
We put it in the camera for scanning, where it will be twisted and turned and photographed

The scanned object can move along two axes (oscillation and rotation).
Video of the scanning process.
Scanning takes about 10 minutes, and in parallel the 3d model is developed in the program

Processing in 3d editor


The platform was removed (but the chewing gum remained)

More serious editor. Allows you to group areas. We clean the model from the "chewing gum".

Almost ready for modification 3d-model.

While the specialist was processing the model in a 3d editor, I looked around and found something interesting
Something else I noticed
Printing based on light-cured acrylate, one of the most accurate technologies

Liberator disassembled

Liberator assembled (75% original size)

the detail is amazing (height of the tree is 2 cm)
Model of the city

Plaster cast
Hand injury splint


It is said to be much more comfortable than classic appliances because it is light and personalized
Skull 1

model was used in a real neurosurgical operation
Skull 2 ​​

3d models are created based on x-rays
Heart1

Heart2

Not at all like in school anatomy textbooks
Teeth

Dental use of 3d printers and 3d scanners is constantly growing
Micro

Metal 3d printers can produce incredible detail

"See you soon"
P.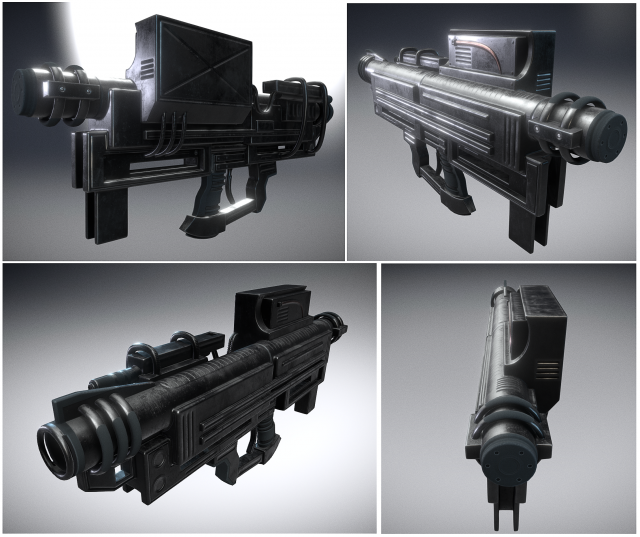 S.
Thanks to all the employees of the company for patiently answering all my questions and taking the time to share their experience of using cool modern devices.
Is it possible to print airguns and firearms
Is it possible to make a gun on a 3D printer and is it legal?
Today's 3D printers offer a lot of possibilities. They can print products of almost any complexity. Until quite recently, it was difficult to even imagine that a plastic weapon could shoot. However, it is already possible to make a pistol on a 3D printer, which, although not reliable, still fires live ammunition.
Can firearms be 3D printed?
Back in 2013, a young American gun fighter proved that plastic guns could be 3D printed. He was the first in the world to make a pistol in this way, in which only the striker was made separately from metal. All other parts were printed on an FDM printer.
Today's 3D printers are capable of printing any CAD model, and these models of firearms have been available for over 10 years.
If in previous years their printing required professional skills, now almost any user can master them. With a 3D printer and a finished model, it became quite possible to print a gun. Another thing is that such "creativity" is punishable by the laws of most countries.
The evolution of 3D printed firearms
Despite all the prohibitions and restrictions, the evolution of 3D printed firearms is moving at a great speed. The beginning was laid by the single-shot plastic pistol Liberator by American K. Wilson, which appeared in 2013. It had a simple design and was chambered for 380 ACP. Already after 10-12 shots, this weapon became unusable. However, the very possibility of printing firearms served as an impetus for the development of the idea. The author of the first pistol himself founded the Defense Distributed company, which began to actively improve the technology.
One of the ways to increase the durability of weapons was to increase the number of their barrels.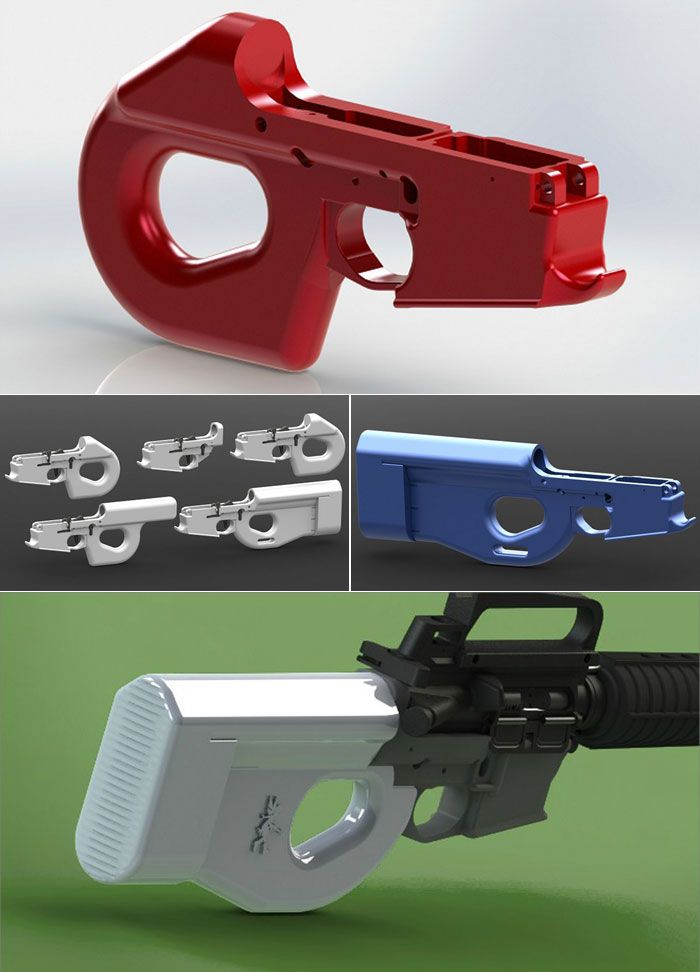 At the beginning of 2014, the Japanese Y. Imura makes a 38 caliber Zig Zag pistol. He was able to fire up to 6 shots non-stop. The author of the weapon was recognized as a criminal and convicted.
The next step was the production of a six-shot revolver by J. Patrick in 2015. The PM522 Washbear has been shown in action on YouTube. The weapon was noticeably safer for the shooter compared to previous versions, but still allowed to fire only a few dozen rounds.
The first 9mm semi-automatic pistol appeared in 2016 under the name Shuty-MP1. It was developed by a handicraft gunsmith who hid under the pseudonym Derwood. It wasn't exactly a plastic weapon. The author used some metal parts from factory pistols - a barrel, a firing pin, a bolt and several springs. This made it possible to ensure a rate of fire of more than 46 rounds / min. However, when changing the store, the plastic case had to be cooled. In 2017, the same master proposed an improved model - Shuty AP-9.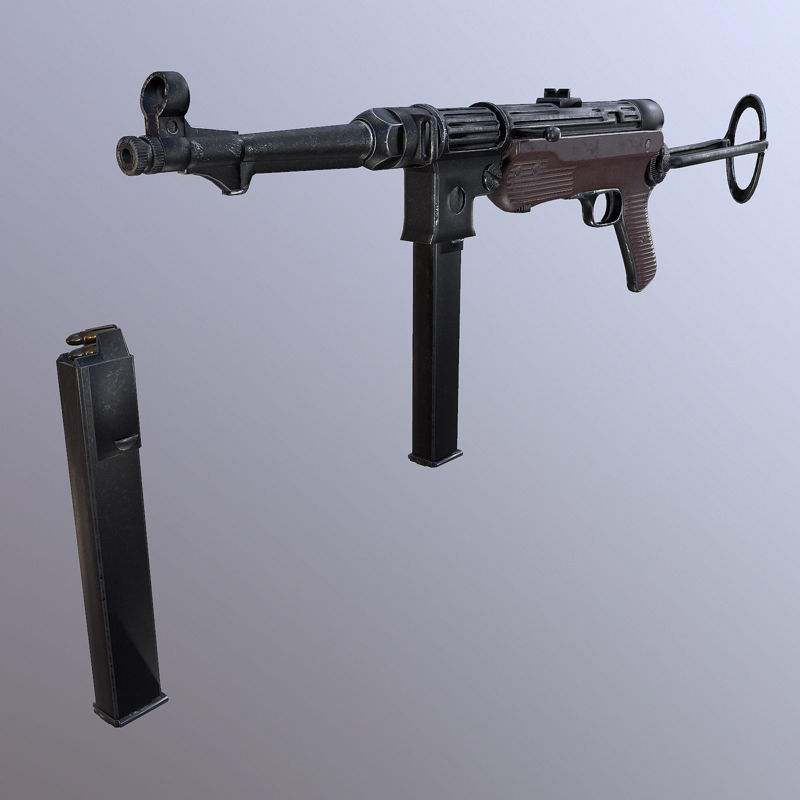 The main contribution to the development of 3D printed weapons technology was made by Defense Distributed, which united a group of like-minded activists. First, these enthusiasts won legal proceedings in the United States and obtained permission to 3D-print weapons, which greatly expanded their capabilities. Secondly, they were able to set up a professional business with product testing and quality control. As a result, in 2018–19 they developed numerous models of a variety of firearms - from pistols to carbines. They posted over 30 files for printing original gun parts. Most of them were plastic, and the metal parts were not made from purchased, ready-made elements, but from simple metal profiles (tubes, strips, etc.), which are sold in ordinary hardware stores. This made it possible to exclude the use of parts patented by gunsmiths.
At the moment, the semi-automatic carbine FGC-9, developed on the basis of the Shuty AP-9, has become the pinnacle of "creativity" of Defense Distributed.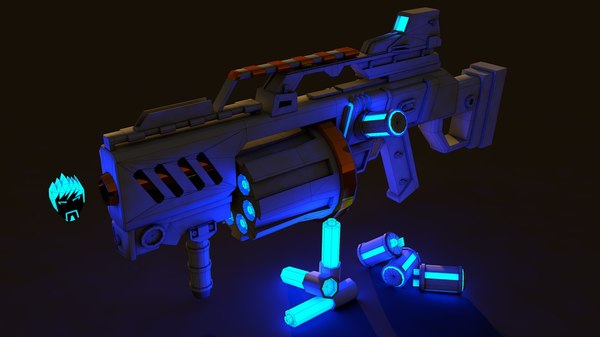 At the same time, there is not a single factory part in it. The barrel for the 9 mm cartridge is made of steel pipe using electrochemical processing.
Where can I get drawings and what should I look for?
Gun manufacturing bans make it much more difficult to access blueprints and models of guns for 3D printing. The right to free placement of information was achieved only by Defense Distributed. Their website provides free access to drawings, models and technologies. Other information can be found on the Internet, but they are usually illegal.
When choosing a model, pay attention to the following information:
material used;
cartridge for which the model is designed;
number of cartridges in the magazine, rate of fire;
operating time before failure.
It is important to clarify which metal parts will need to be purchased separately, in addition to plastic for printing on a printer.
What does the law say in different countries?
The only country where firearms can be 3D printed is the United States.
Gun Control Act 19 applies here68, giving Americans the right to make weapons, but only for personal use. Only one limitation is put forward: it must be determined by metal detectors, that is, it must have a metal element. In virtually all other countries, homemade manufacture and repair of weapons for any purpose is prohibited by law. In Russia, printing it on a 3D printer falls under the Criminal Code of the Russian Federation and is punishable by imprisonment.
Should we be afraid of plastic weapons?
The question of how dangerous a weapon printed on a printer is becoming increasingly important. Despite all the prohibitions, it is extremely difficult to control the spread of technology around the world. The availability of 3D printers and the increase in their functionality make it possible to master the production of plastic guns at home. How dangerous is such a weapon?
Most experts agree that currently printed weapons are more of an interesting toy. It is quite expensive and is designed to carry out only a few dozen shots.
Moreover, such pistols are quite dangerous for the shooter himself with live ammunition, because they can explode in their hands.
However, the danger cannot be underestimated. It is easier and cheaper for a "serious" criminal to buy illegal military weapons than to make them on a printer. At the same time, there may be "enthusiasts" who, for their own interest, can make a pistol and try it out in action. Such inadequate people represent an undoubted danger. In addition, the temptation is great for terrorists. Metal detectors do not detect a plastic gun, which means that it is easier to carry it, for example, on an airplane.
Important! Plastic weapons have a very small resource. At the same time, sometimes just one shot is enough to kill a person.
3D printed firearms have the following advantages:
the ability to make military weapons at home;
light weight;
availability of materials;
ability to copy famous weapon models.
Always keep in mind that there are significant disadvantages:
illegal production;
high cost of weapons;
very small resource and limited rate of fire;
danger to the shooter himself.
Currently, plastic weapons have more disadvantages than advantages, and most importantly, you can get a real prison term for making them.
Prospects for printing weapons
The development potential of 3D printing of firearms is far from exhausted. The expansion of equipment capabilities and the development of innovative materials indicate that in the near future such weapons may approach military weapons in terms of characteristics. In the future - a significant increase in the resource and the provision of automatic firing.
Significantly increases the reliability of printed pistols and carbines SLS technology using metal powder. Such weapons already differ little from the factory metal models. While it is very expensive, which significantly limits the application.