3D printing computers
Which computer is best for 3d printing? All the specs! – 3D Solved
There is a lot of talk around the type of computer that is required to successfully run a 3d printing operation. Much of this debate is based on the (false) idea that all 3D-related fields do need considerable processing power.
You may be interested in getting your hands on your first 3D printer but before doing so, you might wonder if your current PC or Laptop is enough for this new hobby.
3D printing does not require an expensive PC or Laptop with lots of processing power. For most users, a computer with 8GB of ram, a 4 core Intel i5 or Ryzen comparable processor, and a few gigabytes of available storage space will be enough.
The only case in which a better setup is recommended is for users that also want to design their own objects since 3D CAD software tends to be resource-intensive.
Although I go into further detail and answer other questions in this article, the following table should be useful!
| | | | | | | |
| --- | --- | --- | --- | --- | --- | --- |
| | 3D Printing | 3D Printing | 3D Printing | 3d Modeling | 3d Modeling | 3d Modeling |
| Budget | Low | Medium | High | Low | Medium | High |
| Processor | 2 cores i3 | 4 cores i5 | 6 cores i7 | 4 cores i5 | 6 cores i7 | 8 cores i7 |
| Ram | 4GB | 8GB | 16GB | 8GB | 16GB | 32GB |
| Graphics Card | NO | NO | NO | NO | NVIDIA 1650ti | NVIDIA 3060ti |
| Hard Drive | 128GB | 512GB | 1TB | 512GB | 1TB | 2TB |
Different computer options for a wide variety of budgets
What type of computer do you need for 3d printing?
3D printing is not inherently processing power-intensive, so a regular PC or laptop should be enough for most use cases.
If you only plan on using the computer for slicing, you should not worry about this issue and just go with the computer that is available to you.
Most 3d printing enthusiasts only use their computers to store files and "translating" them into G-Code ("slicing"). Users that do require a powerful and somewhat expensive computer are those that are interested in also modeling their own objects.
Because of the fact that 3D CAD modeling is resource-intensive, a better computer will be required. Although a graphics card is also recommended, a budget GPU like NVIDIA's 1650ti is more than enough. Expensive cards are only necessary for rendering scenes, which is unrelated to 3d printing.
Computer requirements for 3d printing
| | |
| --- | --- |
| | Specifications |
| Processor | 4 cores i5 |
| Ram | 8GB |
| Graphics Card | Not necessary |
| Hard Drive | 512GB |
Specifications for doing all sorts of 3d printing-related things.
A budget computer with 8GB of ram and an Intel or AMD processor with 2 cores should be more than enough for comfortably using any slicer, aka the software that converts a 3d file into machine instructions). In fact, you could also use a cheaper computer, but some features could run slow when dealing with more complex objects (and thus larger files).
Take Ultimaker's Cura as an example: the developers state that only 4GB of ram and a single-core processor are required to run the slicer. Being a user of that app myself, I would recommend installing the slicer on a slightly better computer. Other similar programs like Simplify3D and PrusaSlicer all have similar requirements. I would recommend aiming at the recommendations that I listed above and not just the bare minimum required by the developers.
Example of useful 3D printing computer: Business PC (All business PC's are more than enough).
Do you need a graphics card for 3d printing?
A graphics card is not required for 3d printing comfortably and having a good user experience.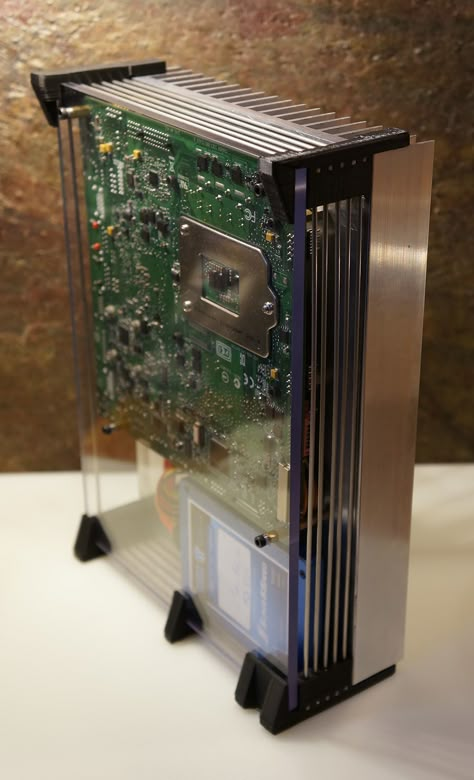 It is often thought that all 3d related fields require expensive computers, but 3d printing deals with a reduced amount of objects at the same time, all of which have no textures.
A graphics card would only slightly increase the processing times of a slicer when dealing with very large files that have a huge amount of details in high resolution.
How good of a computer do you need for 3d modelling?
A complex model in Fusion360 will require computing power
When it comes to 3d CAD modeling, a somewhat powerful computer is required. This is mostly due to the fact that modeling programs are resource-intensive and perform an enormous amount of parallel computations per second.
Unless you are designing simple shapes with little to no details and definition, the usability of these apps will be heavily affected by the lack of resources of the computer.
Keep in mind that if you are just getting started with 3d modeling, you will most probably only be able to create simple objects.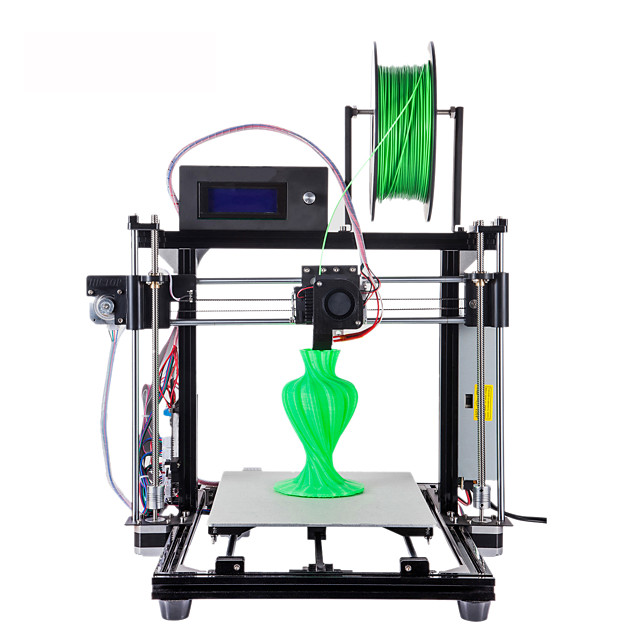 Due to this, a budget PC or laptop is also going to be enough to start learning and figure out if a more robust setup is justified for you.
Computer requirements for 3d CAD modelling
| | |
| --- | --- |
| | Specifications |
| Processor | 6 cores i7 |
| Ram | 16GB |
| Graphics Card | NVIDIA 1650ti |
| Hard Drive | 1TB |
Computer specifications for doing most 3d modeling related tasks
Since 3D CAD modeling does require some computing capabilities, you should aim at a computer with at least 16GB of ram, an Intel i5 or Ryzen comparable processor, and a budget NVIDIA or AMD graphics card. An NVIDIA 1650ti or the comparable AMD Radeon 5500XT are going to exceed the expectations of all beginner and intermediate modelers.
Since the requirements stated almost everywhere are always really the bare minimum, I should clarify that the specifications I listed above do not follow that convention.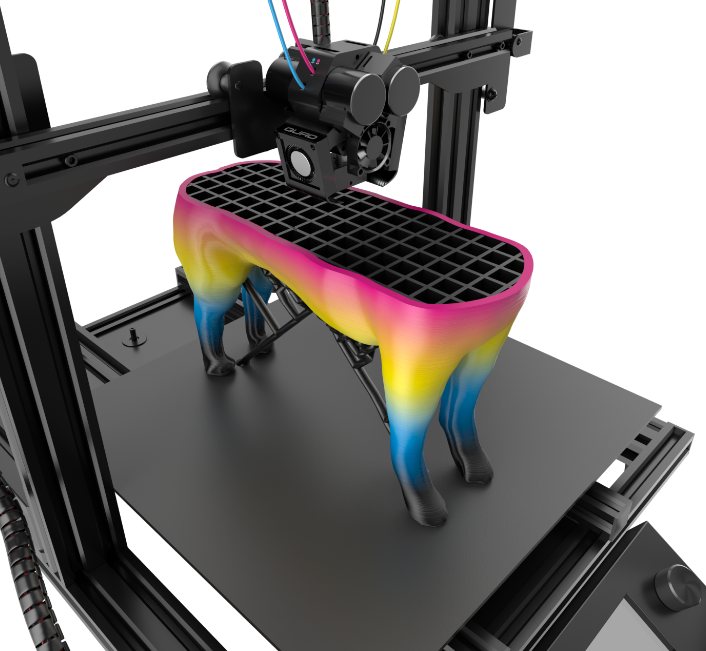 My goal is to recommend a setup that is going to be enjoyable to use in the years to come.
Example of useful 3D modelling computer: Gaming PC (Gaming PC's have everything you need for 3D modelling).
Frequently asked questions
Can you use a 3d printer with a laptop?
A Laptop is more than enough for 99% of possible use cases related to 3d printing. Keep in mind that, much like with PCs, laptops also come in a wide range of prices. Regardless of that, a budget laptop of no more than $500 is going to exceed all the requirements posed by 3d printing-related programs (excluding 3d modeling).
Affordable Laptop Example: Lenovo IdeaPad.
Is it possible to 3d print without a computer?
It is not necessary to have a computer in order to use a 3d printer. This is due to the fact that almost all 3d printers have an SD card reader that is used to read files and start printing them. If you already have an SD card with your files stored in it, a computer is no longer necessary to use the printer.
Having said that, in the off case that you don't already own a computer, I would definitely recommend getting one before getting your hands on a 3d printer. It's just a matter of priorities…
What software do you need for 3d printing?
The only required software for being able to 3d print an object of your choosing is a slicer. This is the program that takes a 3d object, normally saved as an STL file, and translates it into commands that can be understood by any 3D printer (G-Code). The most popular slicers are Cura (free), PrusaSlicer (free), and Simplify3D (paid).
In addition to a slicer, you can also benefit from installing modeling, mesh repair, and printer management applications.
Modeling software, formally known as 3D CAD software, is used by designers to create custom-made objects. Unless you learn the basics of one of these programs, you will only be able to print objects that other people designed and shared. There are very simple apps for beginners like Tinkercad (our review) and more advanced and feature-rich programs like Fusion 360 (our review) or SolidWorks (our review)
Mesh Repair programs are used to repair a file that, due to a wide number of possible reasons, is not being properly sliced.
Tools such as Meshmixer, Netfabb, and Meshlab are used in these cases.
Last but not least, print management tools are used to control multiple printers simultaneously without the need to be physically close to the machines. Examples of these tools are OctoPrint, AstroPrint, and Repetir, among others.
Which operating system is best for 3d printing?
When it comes to 3d printing, the choice of the operating system of your computer is completely irrelevant. Cura, PrusaSlicer, and Simplify 3d (the most popular slicers) are all compatible with Windows, macOS, and Linux.
Which operating system is best for 3d modeling?
For 3D CAD modeling, both MacOs and Windows are excellent choices. It used to be the case that Apple's operating system was the default choice for designers, but this has changed in the last couple of years.
All popular programs offer versions for both operating systems. Such is the case for Fusion360 (our review), ZBrush, Blender (our review), and many others.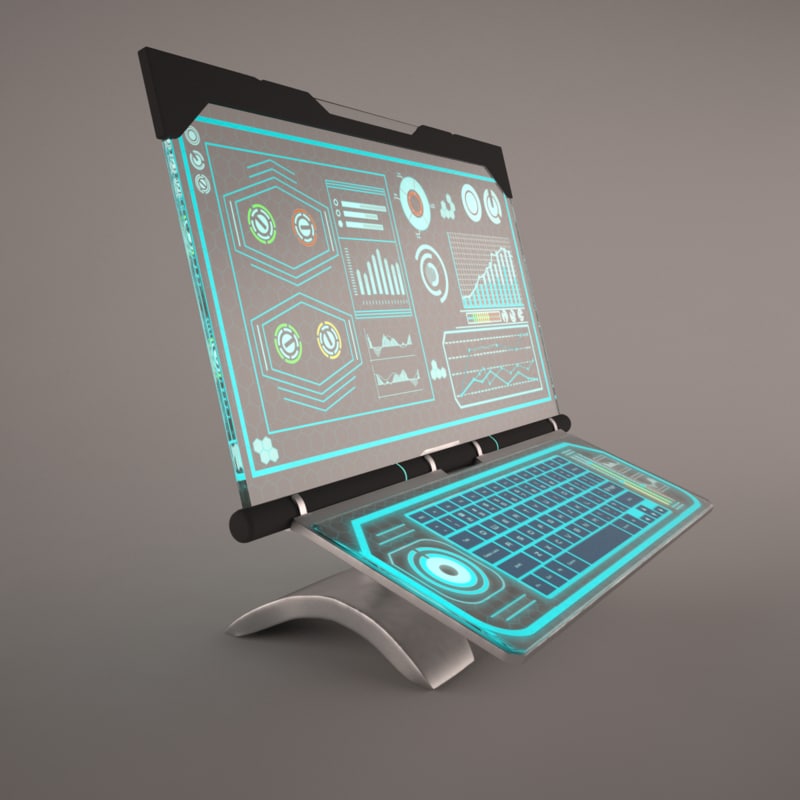 The list of available modeling software for Linux is more limited. Although some developers do offer Linux compatible releases, the community of designers using this OS is smaller, which means that you may have to solve the issues you encounter by yourself.
Conclusion
Having gone through more than enough things to consider when deciding about which PC or Laptop is best for 3d printing, we can conclude that almost any decent computer will comfortably exceed most requirements.
As we saw, 3d printing is not very taxing in terms of computing power, and most likely than not, your current setup is going to be enough for this new hobby of yours. The only case in which you should be interested in getting your hands on a better computer is if you also want to design your own 3d objects.
We created a recommended products section that will allow you to remove the guesswork and reduce the time spent researching what printer, filament, or upgrades to get, since we know that this can be a very daunting task and which generally leads to a lot of confusion.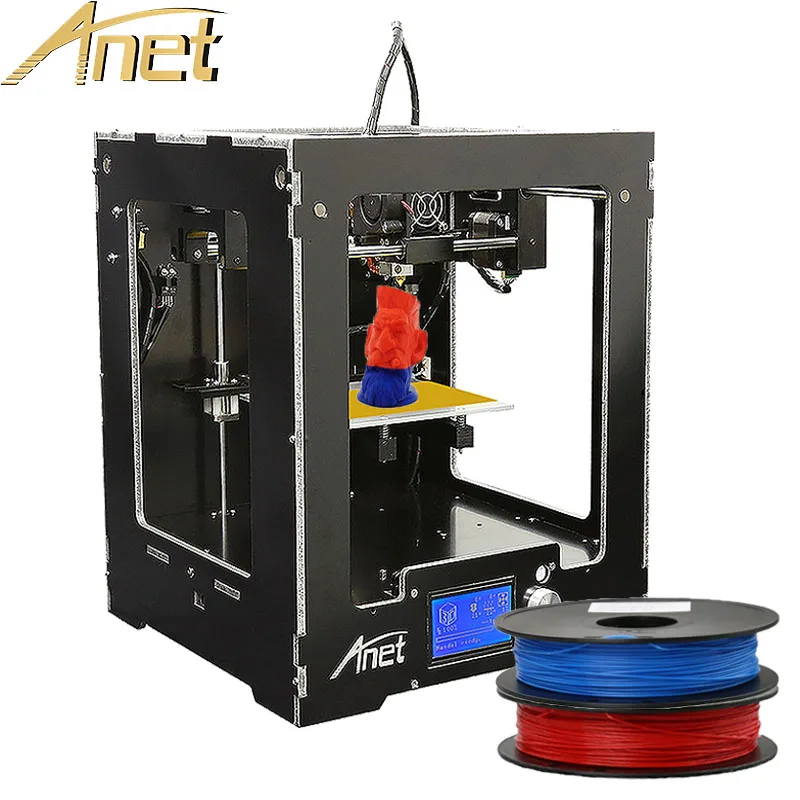 We have selected just a handful of 3D printers that we consider to be good for beginners as well as intermediates, and even experts, making the decision easier, and the filaments, as well as the upgrades listed, were all tested by us and carefully selected, so you know that whichever one you choose will work as intended.
10 Must Have Computers for 3d printing: Easy Workstation Set Up
Do you want to make 3d printed objects, but don't have the right computer? What are the must have computers for 3d printing?
You might think that your current computer is good enough. But then you start thinking about what size graphic card you'll need, what design software is the best, can you use a gaming laptop, or what about firmware upgrades?? 
Ah! All you want is a good computer to start the printing process today!  
Well, in this post, I give you a quick run down and all the information to make good choices when it comes to choosing your computer.

List of best computers for 3D printing 
HP Pavilion Gaming Desktop  (built for gamers)
Dell Precision 3650 Tower 1FHKG Xeon W-1370P 16GB 512GB SSD (best quality build)
MSI MAG Infinite 11TC-1222AT DDR4-SDRAM i7-11700F (best desktop computer)
Lenovo ThinkCentre M70a All in One PC (Easy to set up)
Apple Mac Mini (Compact)
Microsoft Surface Pro 8 13″ Intel Core i7 16GB Laptop Tablet, Platinum
Lenovo ThinkCentre M70q DDR4-SDRAM i3-10105T Mini PC Intel Core
Mac Pro 7.1 2019 – 2.7GHz 24 Core – 768GB RAM – Twin Radeon Pro W6900X
Apple iMac 5K 27″ (2020) – Intel Core i5 512 GB SSD
Sonnet DuoModo xMac Mini eGPU Desktop System
I get commissions for purchases made through some of the links in this post.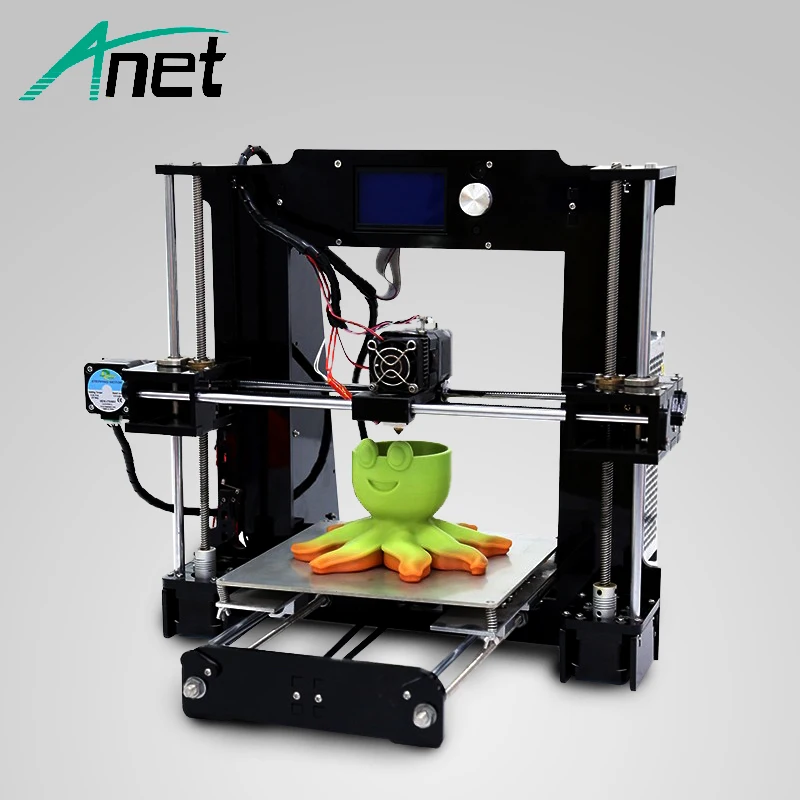 There is no extra cost to you. See my full disclosure here.
Whether you're a designer, gamer or both, the HP Pavilion can handle large files, and a wide range of gaming and 3d design printing technology without breaking a sweat.  The processor and the video card are long lasting and high quality.
Tech Specs:
Intel Core i5-10400
Nvidia GeForce RTX 3060 (comparable to nvidia geforce gtx)
8GB RAM
256GB SSD 
Windows 11 Home
TG01-1183w
The Dell is considered to be among the basic models of modern computers. But, whether it's for personal use or small businesses, you'll be pleased by all the different use cases that it's good for.
The computer is amazing in its speed, performance, and build quality. The computer is so quiet that if it weren't for the display monitor you would forget that it's on.
Tech Specs:
12ᵗʰ Gen Intel® Core™ i7-12700
Windows 11 Home
Intel® UHD 770
16 GB Memory
512 GB SSD
Are you into gaming? Then this is the best computer for you. The MSI Mag Infinite is built for gamers but is also capable of handling endless possibilities of 3d designing for creators that want. 
The graphic design on Infinite's case is stylized with electric circuitry traces on the front side, which can be customized with RGB colors. 
The power supply is kept cool thanks to MSI's exclusive Silent Storm Cooling thermal design. The temperature regulation is unmatched and ulta quiet. Pair it with a high resolution screen and you're set to go.
Tech Specs:
FREE Upgrade to Windows 11*
Up to 11th Gen Intel® Core™ i7-11700 processor with DDR4 memory
Up to MSI GeForce® RTX 3070 8GB GDDR6 graphics
Exclusive Silent Storm Cooling 2 cooling system enhances system cooling and keeps it silent.
M.2 SSD – Up to 3300MB/s transmission clock speed,  load your games in seconds
Easy to upgrade – designed to upgrade your components with ease.
Built-in carry handle – Take your Gaming Desktop everywhere with the easy-to-carry handle.
The ThinkCentre All-in-one is compact and takes up very little space. It's the perfect size. The monitor is crystal clear with in-depth colors. 
You'll love the user interface. 
Connections are easily accessible on the right edge of the monitor and there is even a space to hide the wires. 
With its huge memory, easy assembly, and excellent speed, it's a great option for any skill level.
Tech Specs:
Up to 10th Gen Intel® Core™ i9 processing
Features an adjustable 21.5″ FHD display
Easy to set up, use, and manage
Dolby Atmos® audio
Up to 64GB DDR4 2933MHz
Military-grade tested for durability
Top hardware and software security features
Includes USB Keyboard & Mouse
Watch the review video for the Lenovo
Everything else about this mac and OSX is seamless and usable.
The SSD storage space is sufficient for light to moderate use, but if you plan on using it a lot, you will need to buy supplementary storage.
Like all other Apple products, it delivers the quality, great product design, and low carbon footprint that you're used to. The price range is on the higher end, but that's also to be expected with Apple.
Eighth-generation 6-core Intel Core i5 processor
Intel UHD Graphics 630
8GB 2666MHz DDR4
Ultrafast SSD storage
Four Thunderbolt 3 (USB-C) ports, one HDMI 2.0 port, and two USB 3 ports
Gigabit Ethernet and 802.11ac Wi-Fi
The latest version of macOS
Workstation Set Up
Building a workstation set up can be as simple or as complex as you want it to be. Here's what you'll need for a basic set up. 
A desktop computer or laptop
3d printer
Hard drive
Desk
Craft table
Storage bins
What is a Computer Used For in the 3D Printer Process?
A computer is needed for the 3d printer process. The computer connects to the 3d printer and printing software tools that are needed in order to print correctly. 
Without a computer, the printer would not know what it needs to do.
How to Choose Which Computer to Use with Your 3D Printer
Choosing the right computer for your 3d printer can be a tough decision. There are a lot of factors to consider and it's hard to know where to start.
There are three main things you need to consider:
– What kind of 3d printer do you have?
– What kind of software will you be using with the printer? Will you buy it or use open-source software (aka free software)?
– What other programs or devices will you be using with the computer?
The Best PCs For Designing and Printing Models on Your Own
The best PCs for designing and printing models on your own are the ones that can handle everything you throw at them without breaking a sweat.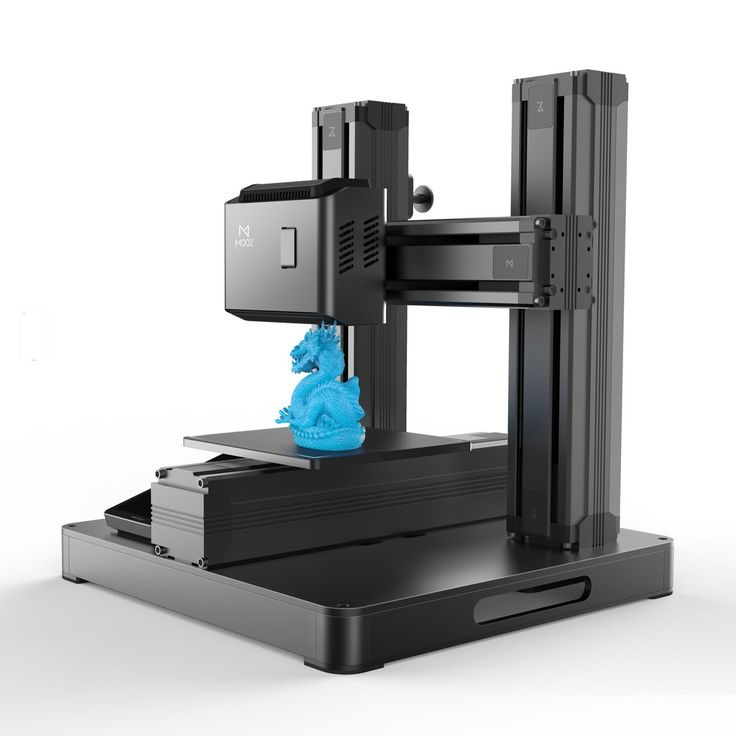 If you are looking for the best PC for your needs, check out my tips below!
PC vs Mac: Macs are good for design work, but if you need to design and print models on your own, a PC is a better choice. Macs don't have nearly enough horsepower to handle CAD software and can be difficult to upgrade.
PC Build Guide: A PC build guide will show you how to build a computer from scratch so that it is optimized for CAD software. The first thing you need is the right motherboard, CPU, graphics card, RAM and storage drive. Next, install an operating system and drivers, and finally configure the hardware so that it can do what you need it to.
Facts and Common Questions 
What kind of computer is needed for a 3D printer?
You need a computer or a good laptop to use with a 3d printer. Good doesn't mean that it needs to be an expensive computer. It should be good in the sense that it has a powerful processor.
Do you need a special computer to use a 3D printer?
You don't need a special computer to use a 3D printer. But, a powerful computer that has enough memory and storage space should do the trick.
Can a laptop run a 3D printer?
Yes, you can run a 3D printer with a laptop. Think about getting external usb ports in order to connect your 3d printer and other accessories.
Are Apple laptops good for 3D printing?
It's possible to use an Apple laptop or Mac computer for 3d printing. Every software program has its own requirements. Specialty software for woodworkers like Sketch List, requires Mac OS 10.13 or higher in order to operate.
Want to save this for later? Pin it to your favorite DIY board on Pinterest! 
Feel free to pin this post to your favorite 3D printing board so that you can refer back to it later.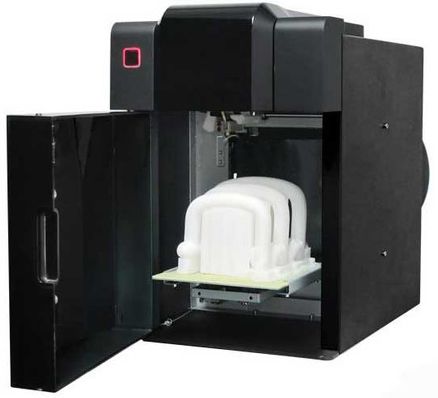 More creative craft ideas! 
If you loved this list of supplies, I hope you will try my project ideas for 3d objects! 50 things to make with a 3d printer, profitable Glowforge crafts, 20 crafts to do at home
Sharing is caring!
3 shares
How to choose a computer for 3D. Recommendations for 3D masters (part 1)
Lessons and articles 3D Master
How to choose a computer for 3D
This series of short articles was written by Alexander Milovsky, an instructor at the 3D Master training center, as a universal instruction for purchasing a computer for 3D graphics. Read and much will become clear to you. The somewhat straightforward tone of the presentation is due to the fact that the articles were originally intended to be read by close friends of the author who read his blog.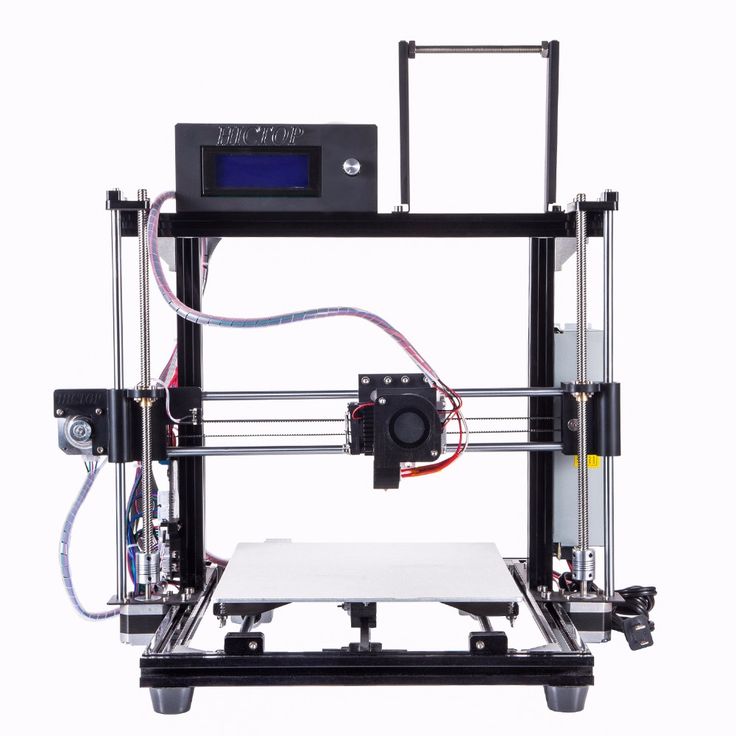 While it is highly recommended to use a regular desktop computer for 3D, there are detailed instructions for choosing a laptop for 3D ( new! ).
Features
Minimum computer
Good computer
Operating system
Windows 10 (64-bit)
Windows 10 (64-bit)
Processor
Intel i5 (or better)
minimum 4 cores required
Intel i7 (or better)
recommended 6 cores or more
Memory
minimum 4 GB (mandatory expandable)
16 GB minimum (mandatory, expandable to 32-48 GB)
Video card
nVidia GeForce 750/950/1050 or better
nVidia GeForce 760/960/1060 or better
ideally 780/980/1080/2080
Disc system
Same as normal computer
SSD drive for system and programs + separate drive for projects and data
Course Total Modeling

A special course by Alexander Milovsky for the training of 3d modeler generalists who are able to create models of any level of complexity and for any task. Read more…
The most common question I get asked by 3D beginners is: What computer should I buy for 3D graphics?
Although this is a thankless task, I will still try to recommend it.
I perfectly understand that everyone has different financial possibilities. Therefore, I will start with the minimum conditions, but then at your discretion.
I'll clarify right away that we are talking about a computer for work, and I don't care how suitable it is for games.
So, let's start with the main thing, briefly:
0. The 3D computer is a large desktop computer. NOT A LAPTOP! AND NOT MAC! Not a glamorous silent box, but a healthy ugly bandurina that can buzz like a hair dryer and heat up as well as a battery (well, maybe I got a little excited with the "ugly" one). In a computer for a 3D-shnik, the main thing is performance! And this means that if the performance is insufficient, then something is replaced in the computer (I would like to see how the owner of the MacBook Air will replace the video card).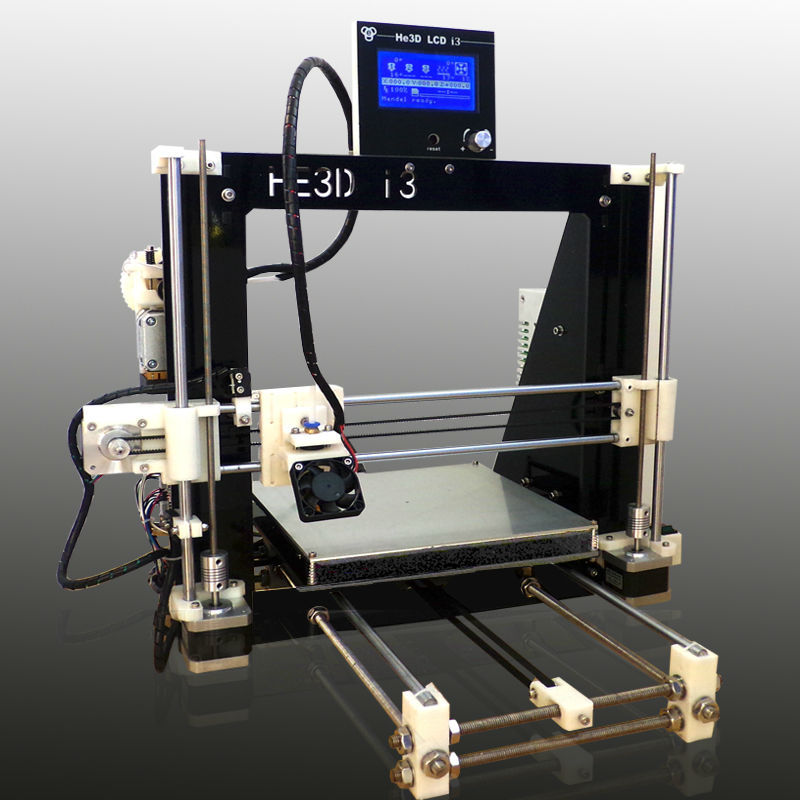 Actually, a 3D life on a Mac is quite possible, but it begins with the words: "now install in parallel with Windows, and now install under Windows ..."
1. 64-bit operating system required .
When purchasing a computer, make sure that it has a 64-bit operating system. It's damn important! Moreover, when buying a new computer, the right operating system will cost you much less. I recommend Windows 10 (64-bit) (now it's the only correct choice).
2. nVidia video card based on CUDA with as much memory as possible on board
Feel free to treat AMD's (ATI) competitor products however you like, but take it on faith that for now, the choice should be made in favor of nVidia's CUDA technology. CUDA technology is required for GPU rendering. This technology is gaining momentum and in the next two or three years it will turn from exotic into the norm. I recommend the GeForce 7xx/8xx/9xx/10xx series (which will be the latest at that time).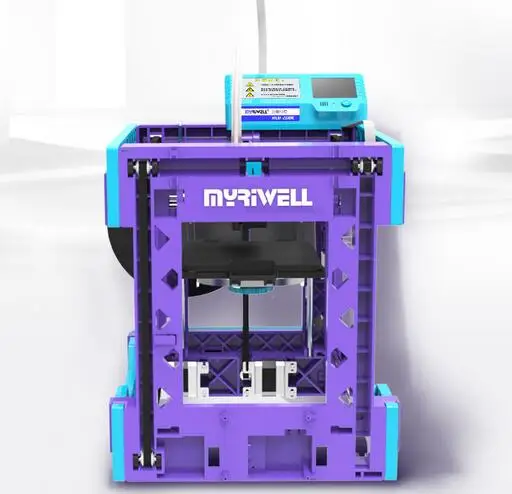 I strongly DO NOT recommend the Quadro series (pay a lot of money for mediocre performance).
3*. At least 8 GB of memory (and better in one piece)
For modern computers, the amount of RAM should not be less than 8 GB (and it must be expandable up to 16-48 GB). At the initial stage, it is normal to save on memory and buy it minimally, i.e. 8GB and always in one piece (and not two 4GB each, as they usually offer). Do not get fooled by talk about 2-channel operation mode and so on. Believe me, when you need more memory, you will be deep, no matter what mode this memory works in, as long as it is enough.
4*. At least 4 cores in the processor
The most difficult thing with the processor is now. Let me just say that it should have at least 4 cores. No two- or three-core compromises (with laptops, again, a different story). The processor is needed for the final visualization (rendering), therefore, on the one hand, the more productive the processor, the better, but the price can be simply prohibitive.
So ask yourself if you would be sorry to just throw this processor away in a year or two at a scheduled replacement. Remember that you don't buy a computer forever. In three years it will become a weak mediocre machine.
Intel or AMD? The most difficult thing is to choose a manufacturer for the processor. My choice is Intel. Although at different times I have had computers and AMD, but for work I choose Intel. I have no confirmation of the correctness of my choice, I can not provide calculations or test data.
The old AMD song about getting better performance for less money is often true, but it's also possible that AMD's six cores will perform as well as Intel's 4 cores. That is why, for reasons of succession of solutions, reliability of specialized software, which 3D applications are undoubtedly, I choose Intel. But it would be wrong to take this as an unequivocal recommendation. So do your best (just don't listen to the boys in computer stores, go and look for render time testing in your future 3D application - this is the only objective test).
Continuation about the characteristics of video cards (part 2) ...
Author: Alexander Milovskiy
Part 1. General recommendations for choosing a computer for 3D
Part 2. Characteristics of video cards
Part 3. Intermediate results
Part 4. Budget solutions
Part 5. Why you need Quadro
video cards Part 6. Recommendations for choosing a laptop for 3D new!
Assembling a computer for 3D modeling: a guide for dummies
Three-dimensional modeling is a promising industry that is gaining momentum every year. Illustration, interior design, animation, advertising, post-production and game development - the demand for 3D designers is stable, and the cost of their services is very high. At the same time, it is quite possible to get into the industry: educational platforms offer a variety of courses designed for students with any level of training. Therefore, if you have the time and budget, mastering the skills of three-dimensional modeling is not a problem.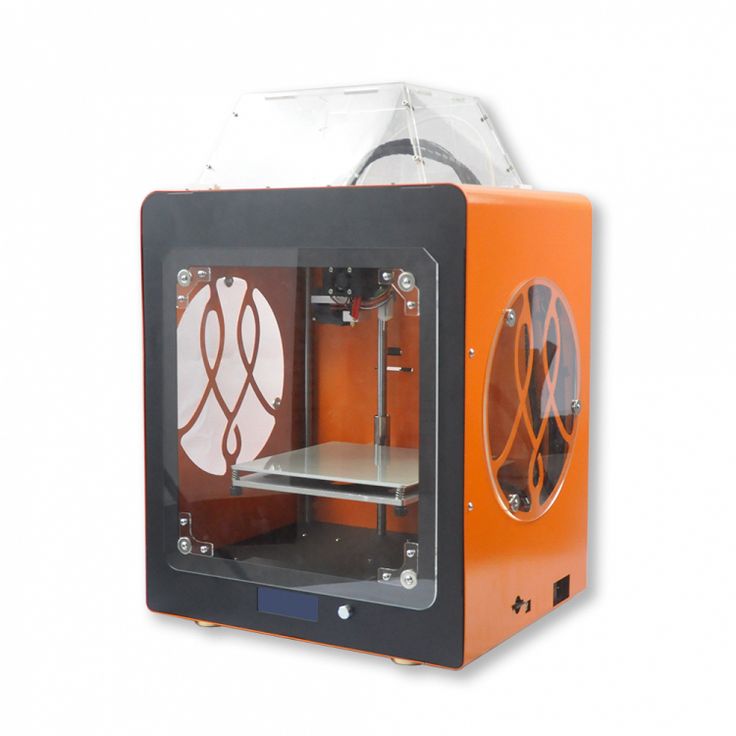 In order to fully work and successfully monetize their knowledge, a 3D designer needs a computer. Very good and expensive, because the usual home / office desktop and even more so a laptop are absolutely not suitable for this. Why? Yes, because 3D is very demanding on hardware: no office process, no computer game needs such computing power that 3D modeling programs and render engines need.
For example, the post-production of the legendary "Avatar" by Weta Digital required a complete update of the data center: the existing facilities of one of the most famous producers of three-dimensional special effects were simply not enough to fulfill James Cameron's order. It took a whole year to create and render the first 11 frames, and only after 34 racks with the latest HP Proliant servers appeared in the data center, the production process was accelerated to 200 frames per day. The total capacity of the computing array was 40,000 processor cores, which in total had to process a petabyte (million gigabytes) of information.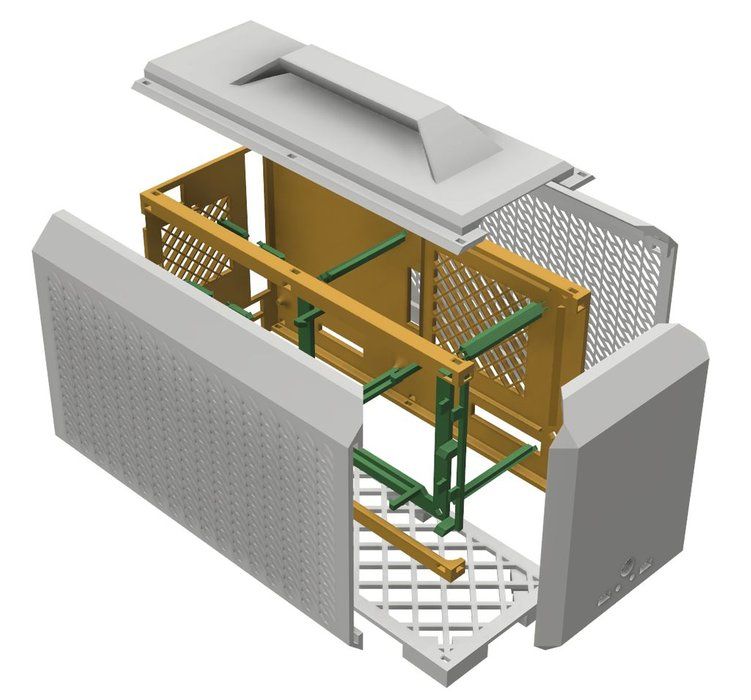 Source: http://marketsaw.blogspot.com/2017/08/award-winnin...
Of course, in normal work a 3D designer can do without super-powerful servers, but a powerful computer is needed anyway. And, most likely, you will have to collect it yourself. If this process does not appeal to you, it makes sense to scroll through the article - there is a solution at the end for those who prefer to spend time on creativity rather than self-assembly of a PC. We will tell everyone else about the main nuances that must be considered when choosing and buying components.
Before putting all the pieces of this puzzle together, let's pay attention to three important points.
1. Field of activity
3D design is vast and multifaceted, and the requirements for technology in different areas of 3D are very different, so before you start assembling a computer, you need a clear idea of ​​​​what tasks it will perform. For example, designing for 3D printing requires almost no rendering, the most resource-intensive process in 3D, which means it does not require powerful and expensive hardware.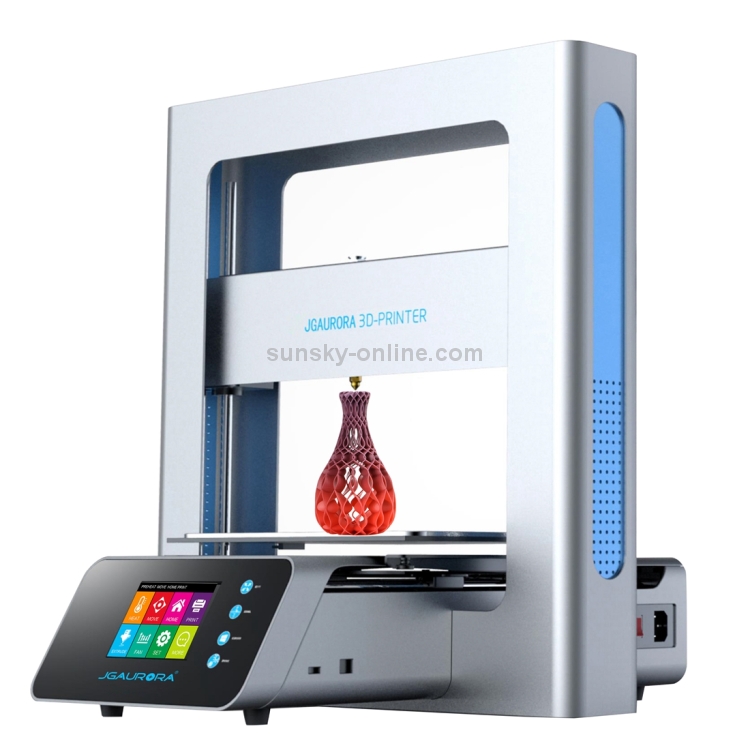 For interior design, you will need to assemble a more powerful machine, and those who want to do animation and 3D special effects need to be prepared to buy top-end (and most expensive) components.
2. Programs for work
Another rather significant landmark in matters of assembling a computer for work is the system requirements of programs. They can be found on the official websites of the developers (and make sure that these figures can vary significantly). As a rule, manufacturers indicate the minimum and recommended parameters: is it worth saying that you should not focus on the first ones?
3. Current accessories
Time is what works against you. Computers are rapidly becoming obsolete, and technologies, on the contrary, are developing faster and require more and more computing power. What today is considered a productive machine, tomorrow will be just good, and the day after tomorrow will urgently require an upgrade. Therefore, it is necessary to assemble a workstation with a power reserve so that it lasts for a long time.
As a rule, good machines work for about 3-6 years, then it may be necessary to replace the hardware with a more up-to-date one or just a new one (as is the case with solid-state drives, which have a very small resource).
And now back to the components. What to choose?
CPU
The processor is the central element of the workstation, which is responsible for all computing processes (including rendering errors). When choosing, you should pay attention to two main characteristics: the number of cores (this indicator determines the ability to perform several tasks at the same time) and the clock frequency (responsible for system performance). Another important CPU parameter is multithreading. Multi-threaded cores allow you to improve system performance by simultaneously processing two threads with one core.
The number of processor cores directly affects the rendering speed, and in simulation, on the contrary, the clock frequency is of greater importance.
The required minimum for 3D is 4 cores and 3 GHz: you can work, but very slowly. But the performance of eight-core 8- and 16-thread processors with a frequency of 3.2 GHz is much higher: at the moment this is the optimal configuration in terms of price / quality ratio, suitable for solving most 3D tasks. There are also more powerful CPUs with more cores to handle the most complex 3D processes (such as animation), but their cost is much higher.
If we talk about Intel processors, octa-core processors from the Core i7 family will become the budget solution, the optimal one will be from the Core i9, and those users who are not limited in funds or plan to lose their noses to Avatar can pay attention to the Intel® Xeon® line. However, AMD Threadripper™ multi-core, multi-threaded processors are also great for 3D (and cheaper).
GPU
A good GPU or graphics card is a real investment in the future. Classic engines (such as V-Ray or Mental Ray), which use only the power of the central processor for rendering, are gradually giving way to a new generation of renderers running on the computing power of video cards.
The main advantage of GPU engines is speed: they can render a scene in a few seconds, which would take 10-15 minutes to render on the CPU. This approach allows you to render a three-dimensional model in real time, which significantly speeds up the work of the designer and improves its quality.
Rendered with the Cycles GPU engine. Photo from https://www.cycles-renderer.org/
The leader and technological powerhouse in the GPU space is, of course, NVIDIA®. The latest generation of graphics cards based on the NVIDIA® Turing™ architecture with RTX™ ray tracing technology and Tensor Cores provide a host of new possibilities not only for gamers, but also for graphic designers. For creative professionals, NVIDIA® offers a dedicated lineup of Quadro® RTX™ GPUs that enable ray tracing, AI, and advanced hardware-accelerated shading. Octane, Redshift, Cycles, Furry Ball, V-Ray RT - all popular GPU engines paired with Quadro® speed up the rendering process by dozens of times, increase productivity, make it easier to work, allow you to create incredibly complex and spectacular content, and, as a result, increase the value of a specialist in the 3D graphics market.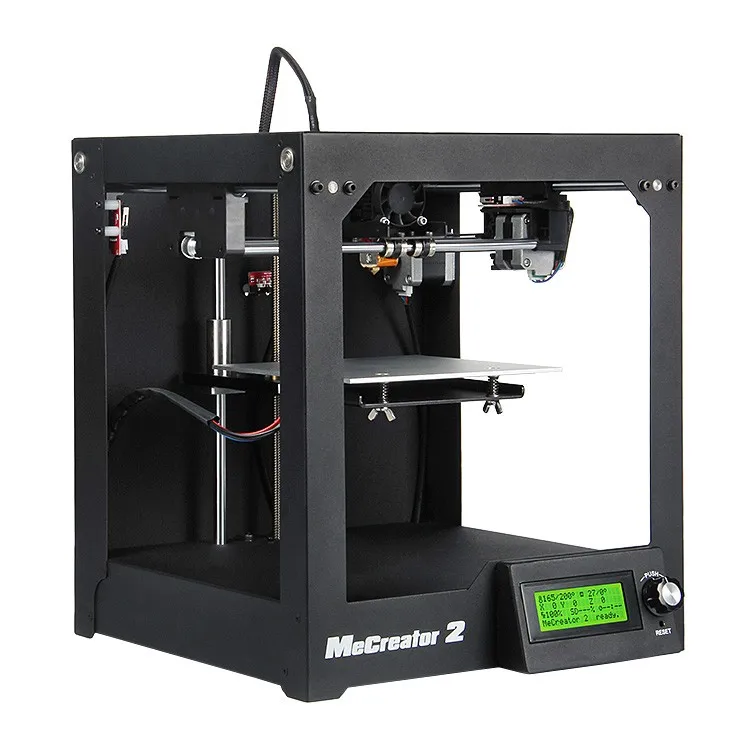 The only downside to the Quadro® range is the price. However, the range of NVIDIA® GPUs is wide enough to pick up a more budget graphics card for the assembly - many gaming models perform well in rendering. The RTX™ and GTX™ lines will fit, and in order not to get confused in the assortment, you need to pay attention to the four-digit model index. The first two digits (or one for older cards) indicate the generation, the second two indicate the performance characteristics. For 3D, 10th and 20th generation models with a performance index of 60, 70 or 80 are suitable. For more expensive graphics cards, you can choose, for example, NVIDIA® GeForce® RTX™ 2070, and if the budget is limited, you should stop at NVIDIA® GeForce® GTX™ 1070 or 1060 The performance of the RTX™ will, of course, be higher than that of the GTX™, but all of these models will allow you to use GPU engines in your work and appreciate the benefits of rendering at the power of the video card.
In terms of technical specifications, the most important parameter for a video card is the amount of graphics memory.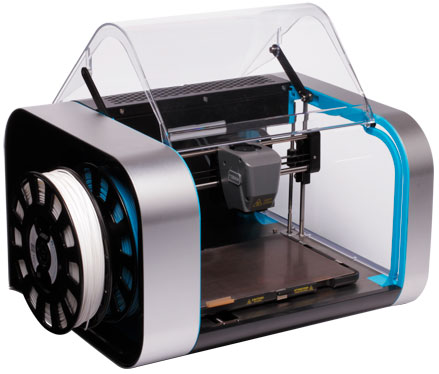 4 GB is the minimum required for 3D graphics, but for serious work, 8 GB models are better.
RAM
When choosing RAM, the rule is simple: the more the better. If the budget is tight, you can start with 16 GB, but be sure to consider future memory expansion (choose a motherboard with enough slots). 24-32 GB is the optimal figure, and the most complex processes may require more RAM.
HDD and SSD
For 3D graphics, system performance is extremely important, so you can't do without a solid state drive: you install the operating system and programs on it. But SSD storage is short-lived: the number of write cycles on them is limited, so all working projects are best stored on good old hard drives - slower, but more reliable. For an SSD, 240 GB is the minimum, and the amount of HDD is limited only by the budget. Graphic projects require a lot of space: a couple of terabytes will quickly get clogged with working files, so saving on drives is unlikely to work.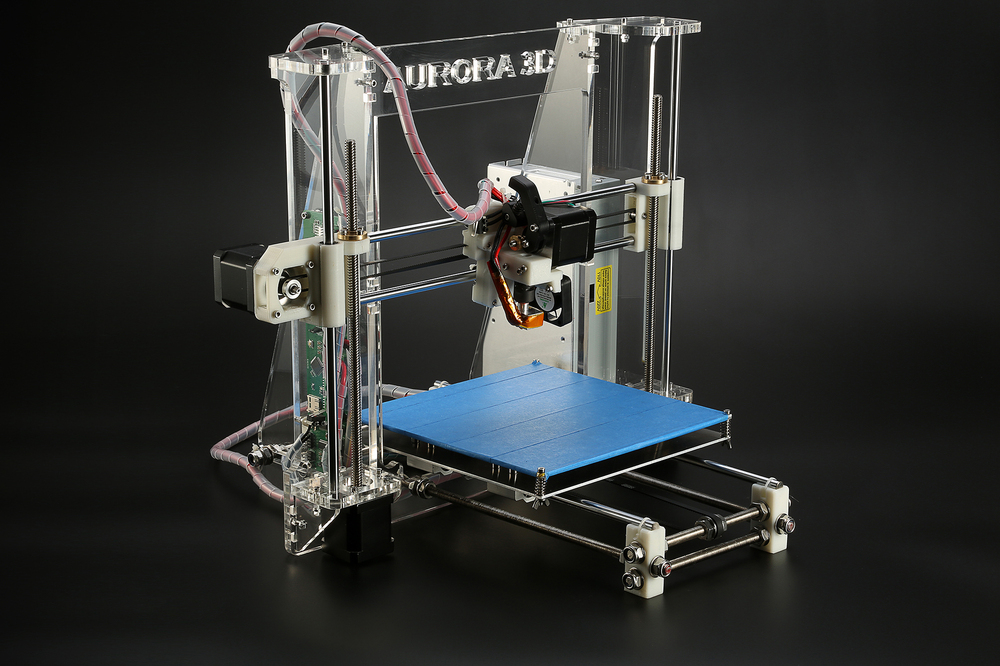 If you plan to work intensively with a heavy load on the HDD, it makes sense to buy two identical hard drives and set up a mirrored RAID array. In this case, one of the disks will be available for recording, and the second will become an exact copy of the first. Such a system allows, in the event of a failure of one of the disks, firstly, not to lose data, and secondly, to keep the system working and not interrupt work on the current project in anticipation of new components.
Motherboard
The motherboard is the foundation of your future workstation, which will combine disparate parts into a single system. The main rule when choosing it - take it with a margin! The board must be scalable: support the installation of additional memory bars, hard drives, new video cards, etc.
So, we have decided on the main components. It remains to place them on the motherboard, add a power supply and cooling system, put everything in a beautiful case, install an operating system and programs for work .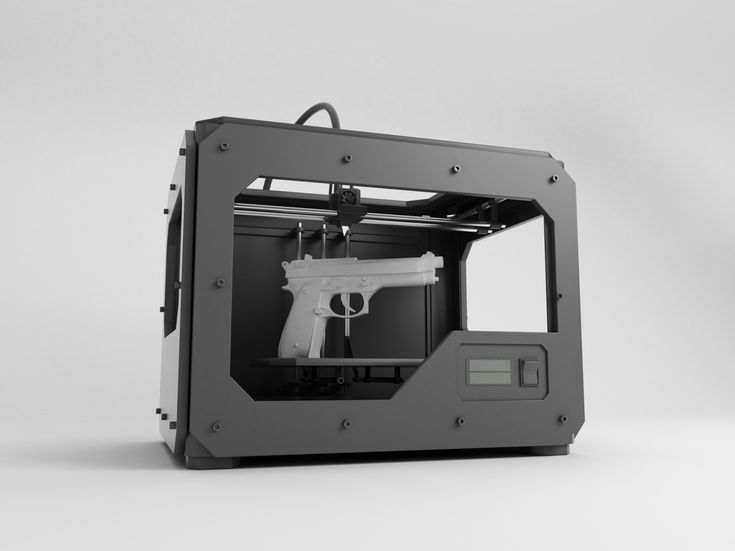 .. Difficult? Fortunately, you can do without it, just buy a ready-made computer. True, until recently, powerful assemblies suitable for three-dimensional graphics were extremely rare in electronics stores. But that all changed with the introduction of Acer's Concept D line of professional content creator computers.
Plug and play
These computers were originally designed to meet the specific needs of the creative industry, including 3D designers. The line includes three ready-made desktops at once: ConceptD 500, ConceptD 700 and ConceptD 900. All components in them are ideal for graphics and do not conflict with each other (which cannot be ruled out during self-assembly). To get started, just take the desktop out of the box and turn it on.
Even the smallest model in the ConceptD 500 line of desktop PCs has impressive performance. It's powered by an octa-core, 16-thread Intel® Core™ i9 processor and has an NVIDIA® Quadro® RTX™ 4000 graphics card.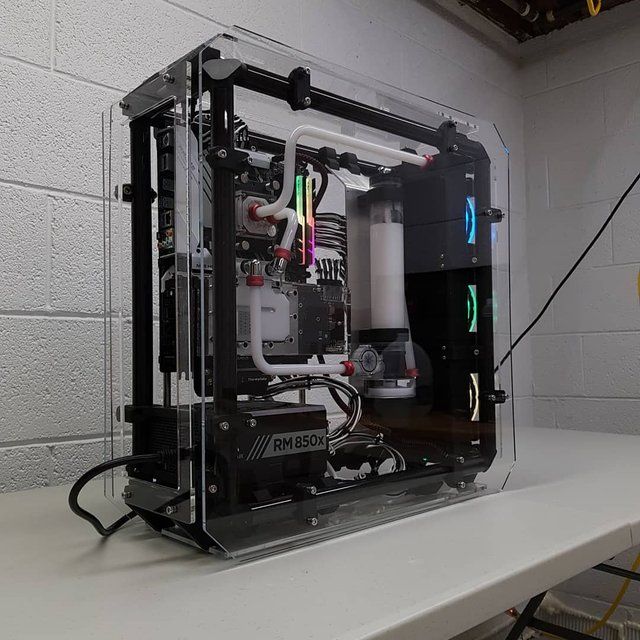 increases system speed. The older model ConceptD 900 is a real monster, a productive graphics station that can "take out" absolutely any, even the most complex project. It has two Intel® Xeon® Gold 6148 processors, which in total provide 40 cores and 80 threads, and one of the most powerful GPUs - NVIDIA® Quadro® RTX ™ 6000.
All ConceptD workstations are upgradeable and expandable, so each one is a reliable work tool for years to come. The laptops of the line are not only productive, but also very beautiful: the two younger models boast an elegant white case with wood and aluminum trim, and the older one is "packed" in a strict black case with a spectacular ventilation grill.
But the main advantage of buying a pre-assembled computer is that such a solution will allow the PC owner to save a lot of time and effort, which can be directed to creativity and professional development, rather than studying the technical characteristics and nuances of assembly.