3D printer recycling machine
Filabot EX6 Filament Extruder - Standard Series
The Filabot EX6 extruder is our professional-level system, designed to be the best system for developing new polymers and for production of filament. The EX6 features a three-stage extrusion screw made from hardened and polished high-carbon stainless steel. The screw can be easily removed for cleaning and can be swapped out with the various other screw profiles to match the processing requirements of the polymer. With this new system, screws with different characteristics can be used as needed for each specific polymer, allowing screw designs to be tested and polymer output and consistency optimized. All screws have a 24:1 L/D ratio giving greater versatility and control compared to other extruders.
Click here to learn about the other available screws.
The EX6 features extrusion speed control and a 4 zone temperature control system. The speed control board includes an automatic, variable voltage control module that is engineered to regulate the precise RPM of the screw.
The temperature zones are independently controlled allowing for a polymer specific heat profile.
The Filabot EX6 comes with a full one-year warranty on all parts.
Extrudable Plastics: 4043D PLA, 3D870 PLA, 3D850 PLA, Magnum 8391 ABS, and HIPS. Click here for EX6 Extrusion settings. The EX6 is also capable of processing ABS Flame Retardant, PC, PP, PS, ULTEM, PEEK, NYLON, HDPE, PETG, and WAX. Low to Higher Melt Flow Polymers. If you don't see a material listed send us a sample we can test. Click here to see our testing services.
Extrusion Rate: Over 10 pounds per hour (4.5kg per hour) - Dependant on polymer properties, filament output speed may be less. Output test is done with 4043D PLA for mass flow rate at the nozzle.

Filament Sizes: 1.75mm and 2.85mm
Material Input Size: 1/8in (3.18mm) pellets to powder
Material Capacity: Hopper - 195 cubic in (3195.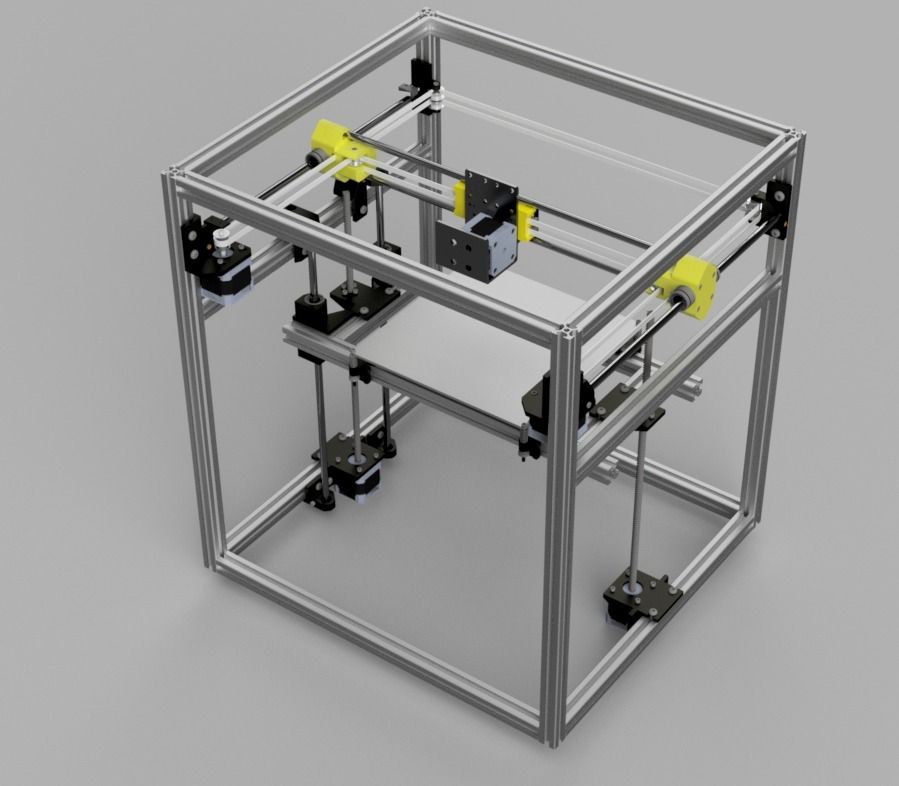 5 cubic cm)
Screw Void - 2.37cubic in (38.8 cubic cm)
Feed Port - 195 cubic in (3195.5 cubic cm)
Temperature Control: 4 Independently PID controlled heat zones, all with active fan cooling for consistent heating
Feed Screw and Drive:
0-100rpm Speed Control
24:1 L:D Ratio Screw
16.28" Length (45.31cm)
5/8" Diameter (16mm)
1/2" Pitch (13mm)
Removable and up-gradable screw
Stainless Steel and Hardened
 Click here for Screw Specs. 
EX6 Includes
1. Removable Screw
1. 2.85mm Nozzle
1. 1.75mm Nozzle
1. User Manual
1. Power Cord
1. Packet of Anti-Seize
2. Packages of Purge
1. Brass wire wheel,
1. Brass pipe cleaner,
1. 10' of copper gauze and an extension rod for the pipe cleaner
1. Screw removal tool,
1. Pair of oven mittens. 
Extrusion Pressure:
3D870 running 365 - 435 psi
Max (plugged nozzle) 765 psi
Universal Power Input: 110 VAC or 220 VAC - 50 to 60hz - 1550 watts MAXIMUM 
Physical Characteristics: Weight 50lbs (23kg) and dimensions of 29.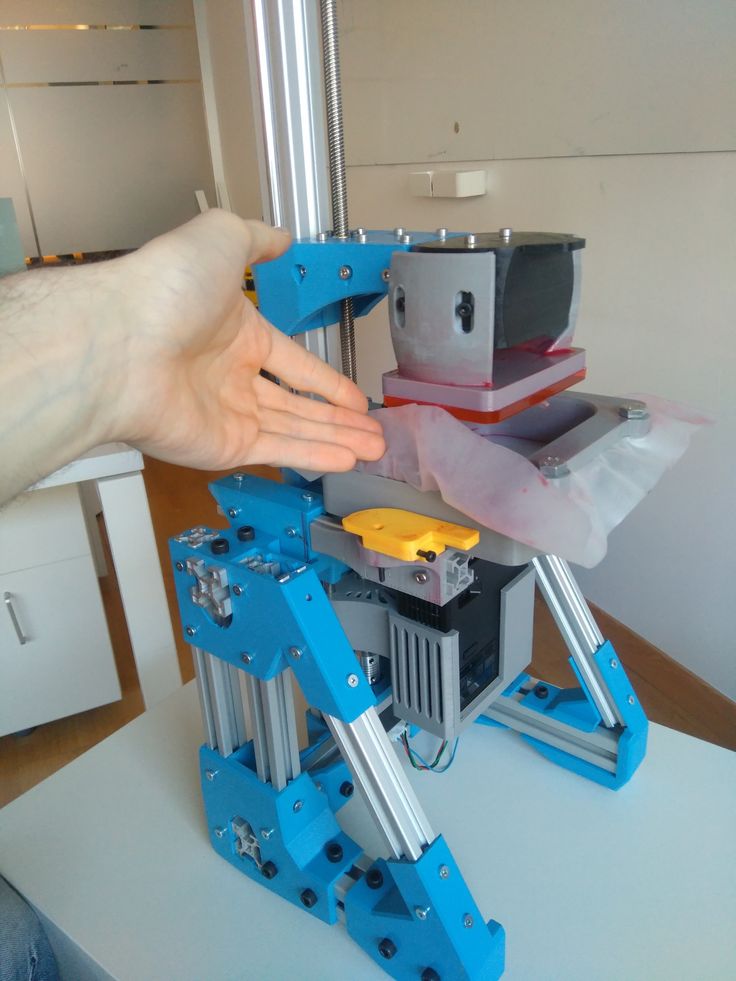 7in x 9.1in x 8.4in (75.44cm x 23.11cm x 21.34cm)
Full 1 Year Warranty
Click Here for the EX6 Dimensions 
Click Here for the EX6 G Dimensions 
Click Here for the EX6 User Manual 
Click Here for the Ink Bird Temperature Control Manual
Check out our YouTube channel to see our systems in action!
3D Printer Filament Maker/Extruder and Recycler
Free Shipping in North America! *NEW: ProtoCycler+ Grinderless Model!* *NEW* ProtoCycler+ Grinderless Model Available Now! Free Shipping within the Continental USA and Canada on All Models!
Trusted by Researchers and Educators in the world's largest institutions.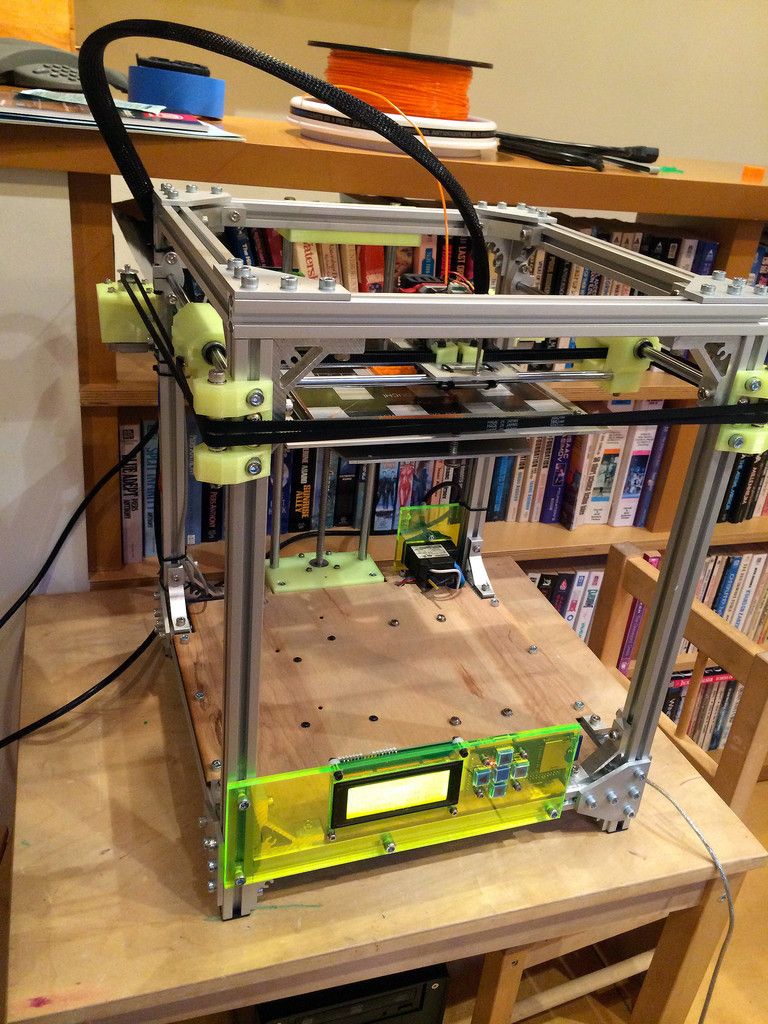 We are Independently Certified and Globally Compliant.
Filament Extrusion
We build the best filament extrusion system on the market, against any competitor, at any price point. Our advantage stems from our patented MixFlow™ filament extrusion technology that has a thermally isolated auger, allowing for independent temperature and pressure control. This allows our system to outperform other extruders, even those that use multiple heat zones.
This all results in a far superior quality of 3D printer filament.
Our system also boasts a unique dual optical diameter feedback system, integrated cooling and spooling, and our advanced software that lets you extrude filament in autopilot.
BUY NOW
Recycle your 3D Printing Waste
Our system comes with a mechanical grinder that can shred any unneeded 3D prints, rafting or support material, and other 3D printing waste into granules that can be used to make new filament.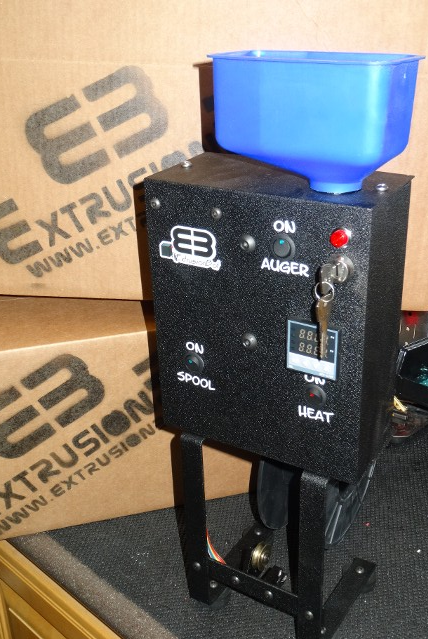 Our system allows for compounding of plastics with a single screw. Safe for a classroom environment, and you can recycle PLA, ABS, PETG, HIPS, Nylon 12, and more!
Save your wallet, and the planet! Reduce 3D printing filament costs by 80% and recycle all your waste in the process. Whether it's your bottom line, or the planet's... ProtoCycler+ just makes sense.
DON'T REQUIRE A GRINDER? TRY PC+ GRINDERLESS
Research and Develop New Materials
The ProtoCycler+ comes with our Command Center software that tracks 20+ parameters related to filament extrusion, allowing you to experiment and create new materials for 3D printing or otherwise. Command Center is the most comprehensive filament extrusion software available.
Powered by artificial intelligence, it is able to learn and optimize new plastics, and can be safely run on autopilot. Frequent firmware updates ensure your system is always top of class, and are free for life.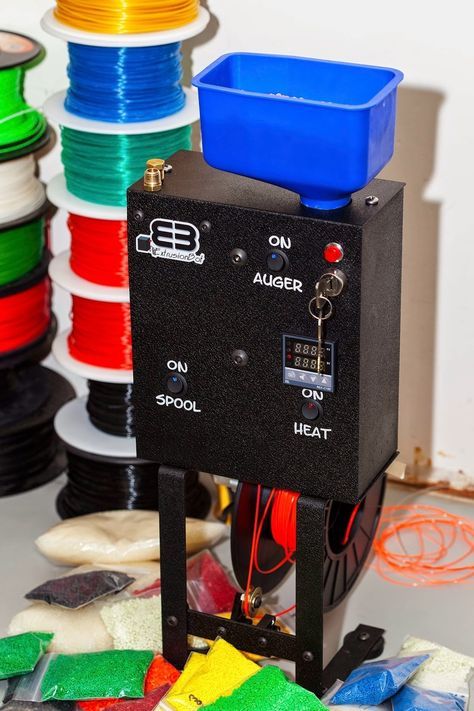 Learn more
Superior Filament Extrusion

Our patented filament extrusion technology (MixFlow™) is 3x more efficient than the competition. And produces better quality plastic filament.

Advanced Control Systems

ProtoCycler+ combines a full suite of digital control systems (optical sensors, cooling and spooling, software control) for perfect filament every time.

Advanced Extrusion Software

We boast the most comprehensive filament extruder software. It can assist with creating new plastics or run the filament extrusion process on auto pilot.

Integrated Filament Spooler

Fully integrated distributed spreading and spooling system ensures your filament is neatly spooled and ready to use with any 3D printer.
learn more
BUY NOW
I was impressed at the control my team had in filament prototyping. The hardware and software were much more accessible and comprehensive than the large filament extruder we use for fiber infused PLA. It was very easy to know what parameters to change when prototyping new filaments.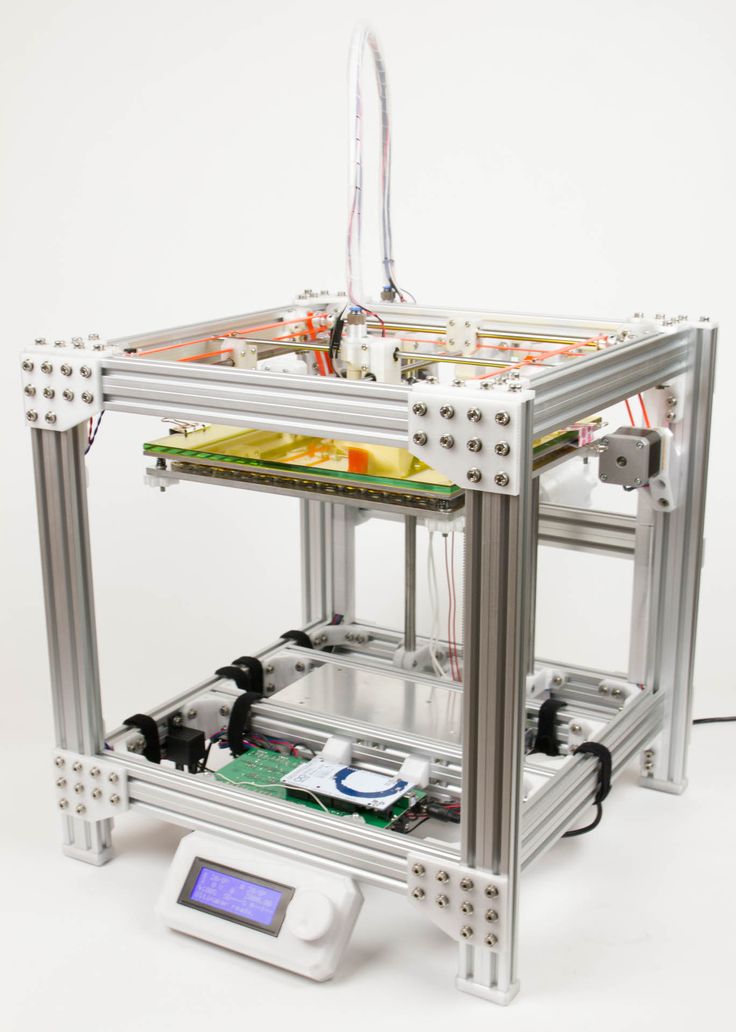 The data outputted by the sensors allows you to know what parameters to adjust from basic temp and speed to PID weights. We were able to prototype and extrude new filaments in a relatively short time span. We got the results we wanted. Best filament extruder for prototyping without a doubt!
I love making good quality filament with my ProtoCycler! The menu structure is easy to understand and the ability to load and create new profiles is great. Having the ability to change settings on the fly (through the software) is really useful while experimenting with new materials as changes can be made in real time.
I tried the ProtoCycler+, and it is a perfectly functional device! The filament extrusion software works great. I have nothing but praise!
Very cool tech! I have had a lot of fun being able to personally recycle my own prints and make my own filament using the ProtoCycler+
Reduce, Reuse, Recycle, Reprint
Reduce costs and eliminate waste by recycling your 3D printing filament and other wastes with the built-in grinder.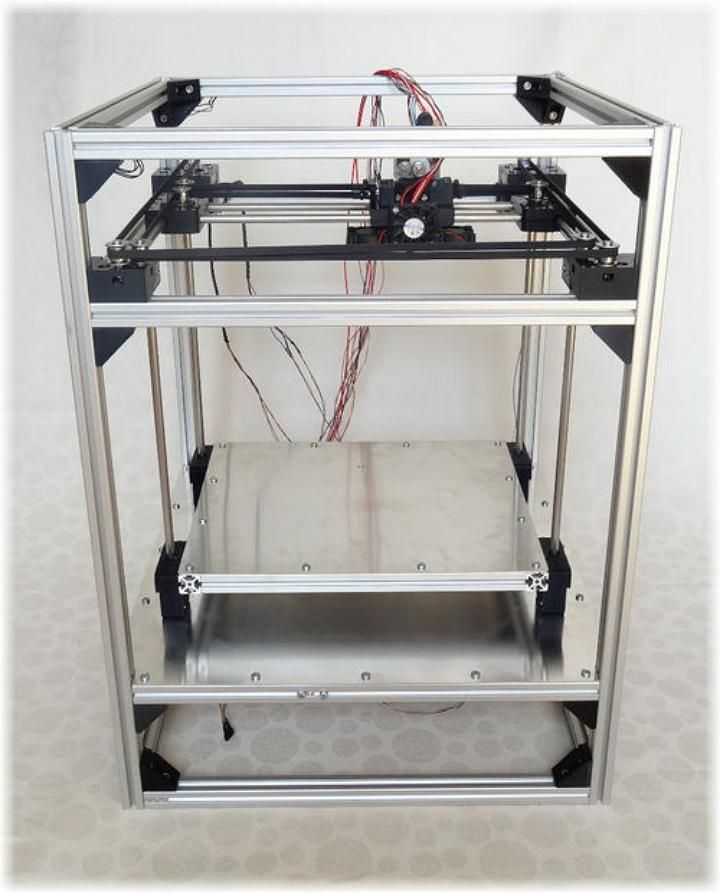 With ProtoCycler+, you can 3D print sustainably, and make your filament go further.
HAVE A GRINDER? SEE PC+ GRINDERLESS
A Fully Equipped Filament Factory
Cooling fan? Check. Filament spreading and spooling system? Check. Twin diameter sensors with intelligent control? Check, check, and check!
learn more
Cutting Edge Filament Extrusion
MixFlow™ Filament Extrusion uses 3x less energy than competitors, while offering superior throughput and performance.
check out ProtoCycler+
Independently Certified. Globally Compliant.
No other filament maker/extruder is fully certified to global standards. From the classroom to the lab, we adhere to safety standards for thermal, electrical, and mechanical safety and are FCC/CE compliant.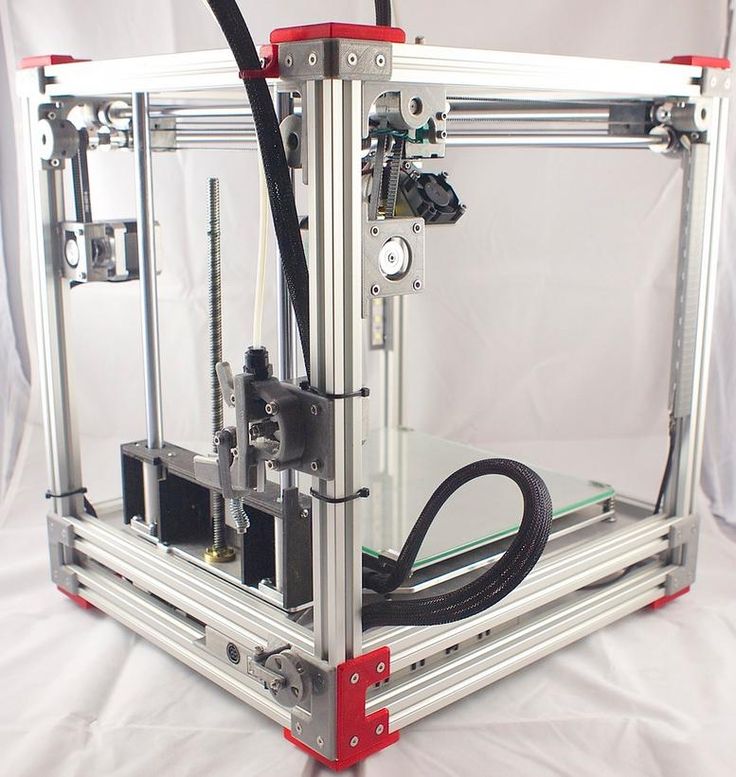 We really care about the environment, so we manufacture in full compliance with RoHS directives.
ProtoCycler+ is the safest 3D printer filament maker/extruder on the market.
learn more
buy now
Manufacture of machinery and equipment for the processing of plastics
Food industry Production of machinery and equipment Production of machinery and equipment for plastics processing Disruptive technologies
Victor Potekhin
PET bottle blowing machine A-12000-7 is designed for the production of PET bottles from heated preforms by drawing and two-stage blowing in a seven-seat mold. The capacity of the machine is 12,000 bottles per hour, with a capacity of 0.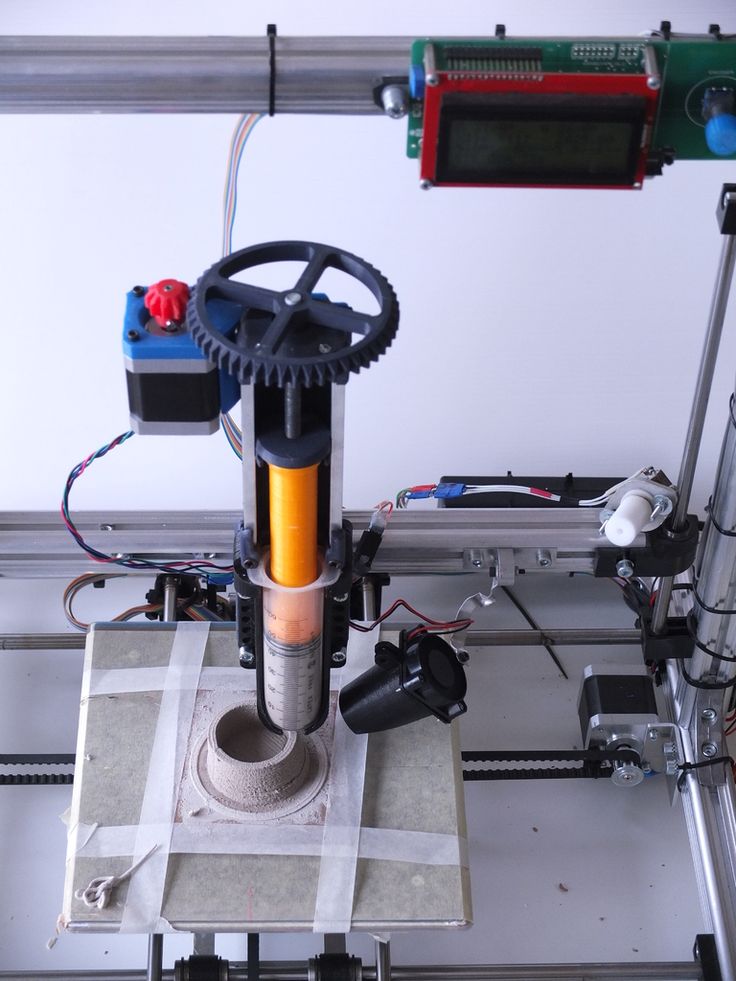 25 to 2.0 liters.
Read more
Manufacture of machinery and equipment Manufacture of machinery and equipment for plastics processing Manufacture of rubber and plastic products Breakthrough technologies Waste collection and disposal, elimination of pollution
Victor Potekhin
Mobile extrusion machine allows to produce plastic filament for 3D printers with high diameter accuracy (diameter size deviation does not exceed 40 microns). The significance of a mobile extrusion plant lies in the possibility of using it in small organizations to reduce the cost of prototyping, the possibility of obtaining new composite materials.
Read more
Manufacture of machinery and equipment Manufacture of machinery and equipment for plastics processing Manufacture of rubber and plastic products Breakthrough technologies
Victor Potekhin
The Russian SLA 3D printer RK-1 for printing miniature products prints products using the property of photopolymer resins to harden under the influence of a laser.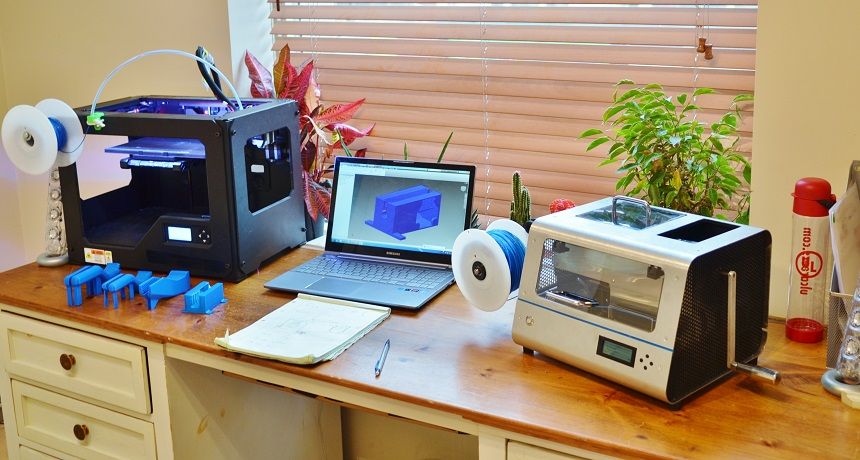 It has a high resolution - 0.015 mm to 0.2 mm - within the entire working field and a minimum power consumption of 20 W per hour in working condition.
Read more
Manufacture of machinery and equipment Manufacture of machinery and equipment for plastics processing Manufacture of rubber and plastic products Breakthrough technologies
Victor Potekhin
Equipment for winding composite materials is represented by automated winding machines for composite winding of high and low pressure cylinders, fiberglass and basalt-plastic pipes, and other composite products for the military, nuclear and oil and gas industries.
Read more
Water supply and sanitation Manufacturing of machinery and equipment Manufacturing of machinery and equipment for plastics processing Manufacturing of rubber and plastic products Breakthrough technologies
Victor Potekhin
The PPR-AL-PPR pipe extrusion line is designed for the production of new generation multilayer (five-layer) metal-polymer pipes, the basis of which is an aluminum pipe (tape) welded by ultrasound.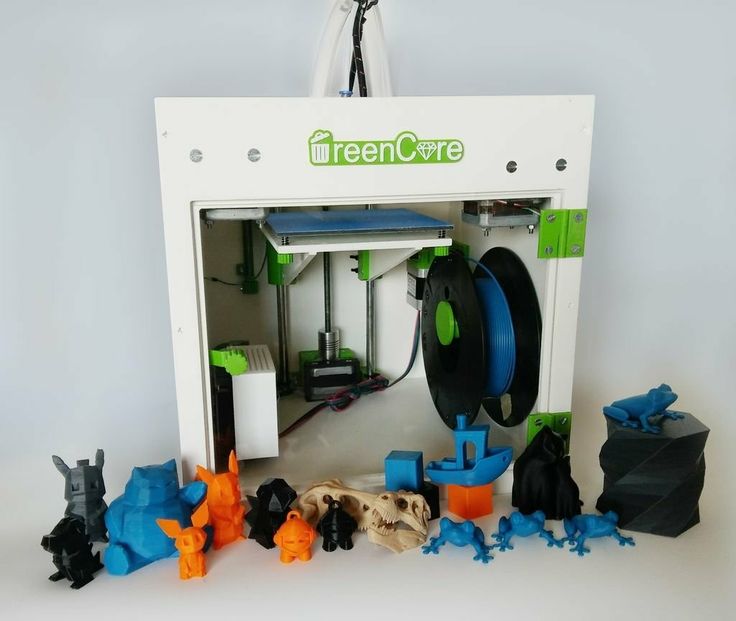 Read more
World Economy
Oil Brent and WTI
USD/JPY
USD/AUD
USD/CHF
USD/GBP
USD/CAD
Silver
Palladies
Golden
Sincerely Sincre

The concept of innovative development of social production - the implementation of the Second industrialization of Russia for the period 2017-2022. (107 315)
Economy of the Second Industrialization of Russia (103,820)
Ethylene (ethene), production, properties, chemical reactions (30,784)
ELIS artificial intelligence program (30,481)
Methane, production, properties, chemical reactions (27,556)
Starch, properties, preparation and use (27,215)
Natural gas, properties, chemical composition, production and use (26,125)
Cellulose, properties, preparation and application (25 831)
Propylene (propene), production, properties, chemical reactions (24,537)
Right triangle, properties, signs and formulas (24 488)

Zen channel
Technology and production
More technologies
Technology Search
Select a sector of the economy or all sectorsSearch by all sectorsBiotechnologyWater supply and sanitationMining, processing and processing of mineralsHealthcareInformation and communicationLight industryForestry and woodworking industryNanoindustryPetrochemical industryEducation.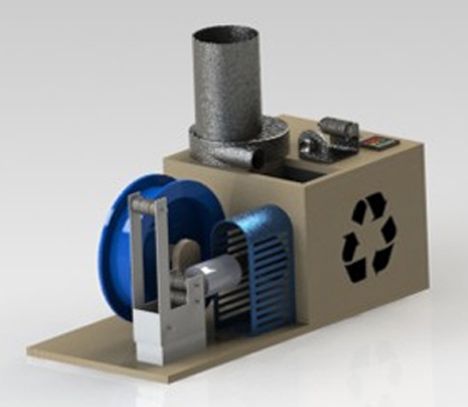 Personnel trainingFood industryGetting energy. Power industryManufacture of computers, electronic and optical productsManufacture of medicines and materialsManufacture of machinery and equipmentManufacture of metal productsManufacture of other non-metallic mineral productsManufacture of rubber and plastic productsManufacture of vehicles and equipmentManufacture of electrical equipmentConstruction materials industryWaste collection and disposal, elimination of pollutionAgriculture, forestry, hunting, fishing and fish farmingSystems (technologies) ) managementGlass and porcelain-faience industryConstructionSuper breakthrough technologiesFuel industryTransportationChemical industryStoragePulp and paper industryFerrous and non-ferrous metallurgy
Search for technologies
Funding: Technologies awaiting funding
Under development: Technologies under development
What is this site about?
This site is dedicated to the author's scientific developments in the field of economics and the scientific idea of ​​the Second Industrialization of Russia.
It includes:
- the economy of the Second Industrialization of Russia,
- the theory, methodology and tools for innovative development - the implementation of the Second Industrialization of Russia,
- the organizational mechanism for the implementation of the Second Industrialization of Russia,
- a reference book of breakthrough technologies.
We do not sell products, technologies, etc. of manufacturers and inventors! You need to contact them directly!
We negotiate with manufacturers and inventors of domestic breakthrough technologies and give recommendations on their use.
About the Second Industrialization
Implementation of the Second Industrialization of Russia is based on a qualitatively new scientific basis (theory, methodology and tools) developed by the authors of the site.
The final result of the Second Industrialization of Russia is the improvement of the well-being of every member of the society: an ordinary person, an enterprise and the state.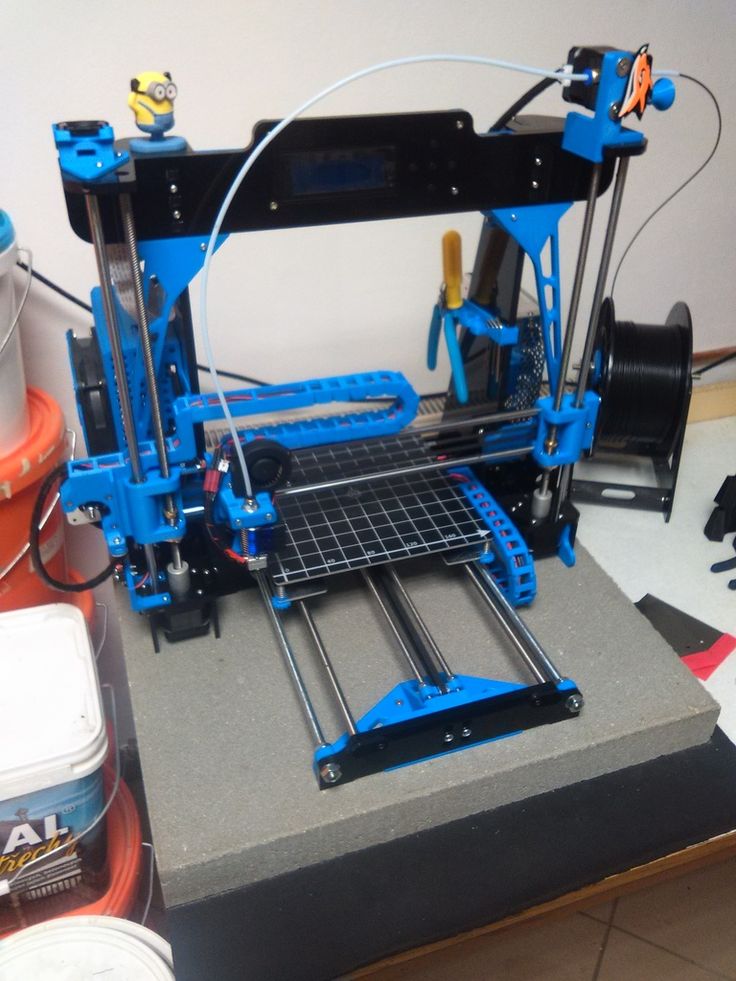 The second industrialization of Russia is a set of scientific, technical and other innovative ideas, projects and developments that can be widely implemented in the practice of economic activity in a short time (3-5 years), which will provide a qualitatively new progressive development of society in the coming 50-75 years.
The country that will be the first to make this comprehensive breakthrough, Russia, will become a leader in the world community and remain out of reach for other countries for centuries.
You may be interested:
3D Systems ProX 200 Metal 3D Printer - Scientific Equipment
The ProX 200 direct metal 3D printing system is designed for industries where there is a need for fast and high-quality creation of medium-sized metal products . This metal 3D printer is a great alternative to traditional manufacturing methods. It will provide you with casting-like quality parts, high productivity and a significant reduction in production costs.
The construction chamber with dimensions of 140x140x100 mm is suitable for the production of sufficiently large or simultaneous printing of a batch of small items. This 3D printer has a special modification for dentists - ProX 200 Dental , the largest in its class. It is designed to create high quality nickel-chromium dentures. The ProX 200 Dental is a great solution for dentists who are looking for an alternative to traditional manufacturing methods and who want to reduce the cost of their products while improving quality.
ProX 200 benefits
Minimal material consumption;
Ability to produce prototypes that cannot be created by traditional methods;
Minimum production time;
Dense detail structure, no porosity;
The same high quality parts, regardless of the structure of the part.
Hardware Features
The ProX 200 3D printer is one of the best systems for producing high-volume metal products and dentures.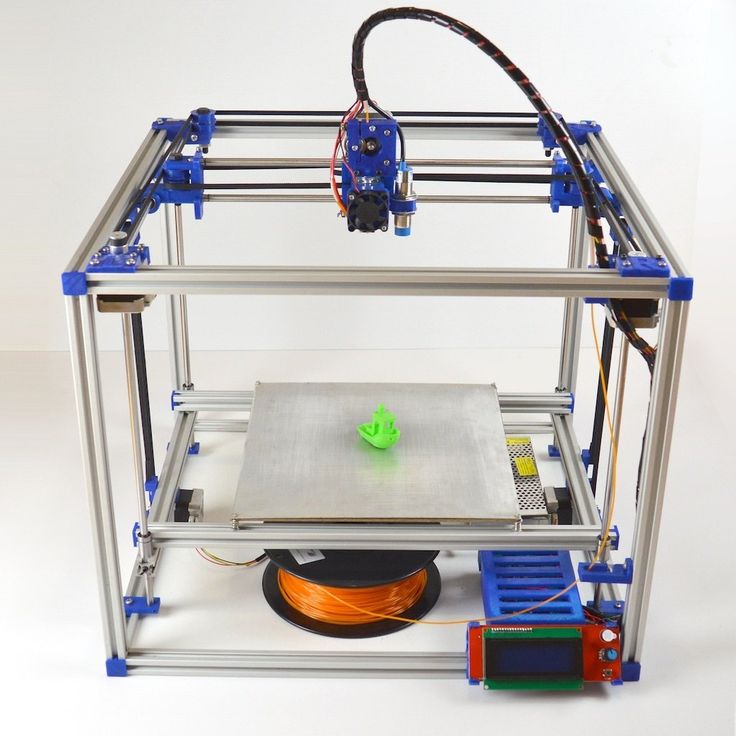 The machine uses direct metal sintering (DMP) technology to produce complex structural products.
ProX 200 is rightly considered a promising alternative to traditional production. The system has high performance, short setup and start-up time. The machine can produce both individual models and complex, from multi-part parts. The device is equipped with an assembly chamber with a volume of 140x140x100 mm, a semi-automatic system for loading material and an additional external processing system. The 3D printer supports certified nickel-free dental printing material.
ProX 200 is the most suitable system for the medical laboratory and allows you to increase your production volume with intuitive printing software.
Materials
Materials used for printing are stainless steels, tool steels, non-ferrous alloys, high temperature alloys and precious metals. The printing system supports CoCr certified nickel-free dental printing material. The ProX 200 includes software tools specifically designed to ensure successful metal printing.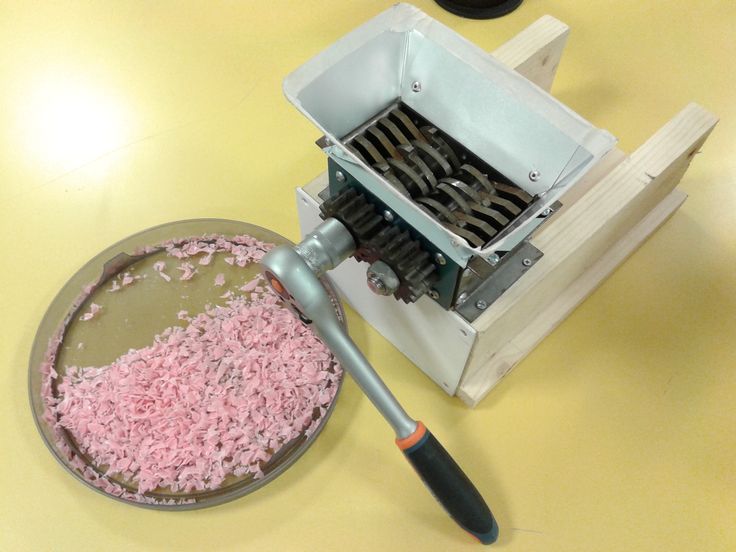 Direct Metal Printing (DMP)
3DSystems Direct Metal Printing system produces pure metal, pore-free parts according to a 3D computer model by fusing a fine powder layer by layer using a laser beam. Considering the thickness of layers from 5-30 microns, there are practically no limits to the complexity of the design. The ProX DMP system maintains particle sizes close to 5 microns, resulting in the product being produced with maximum detail and surface finish.
Applications
Aerospace and defense;
Manufacture of engines or their components;
Manufacture of medical equipment;
Dental prosthetics;
Individual implants for patients;
Cooling systems;
Jewelry and art objects.
Print Technology
DMP
Direct Metal
The size of the working chamber
length
140 mm
Width
140mm
Height
100mm
Press parameters
Laser wave 9000 1070 NM 10 μA 9000 9000 9000 9000 9000 9000 9000 9000 9000 9000 9000 9000.