3D dimensional scanner
HandySCAN 3D, GoSCAN 3D & MetraSCAN 3D
Creaform develops highly accurate industrial 3D scanners.
Our handheld 3D scanners have been designed to accelerate the time-to-market with your product development workflows, all while helping you meet your quality control requirements in non-contact 3D measurements. Discover how our 3D scanners can help you gain a competitive edge, cut the time and costs associated with product development, and optimize production processes.
HandySCAN 3D | BLACK Series
Metrology-grade portable 3D scanners
View more
HandySCAN 3D | BLACK Series is the fastest portable metrology-grade 3D laser scanner on the market, offering the highest measurement rate and accuracy available. It's ideal for product development and quality control.
Accuracy
0.025 mm
Resolution
0.025 mm
HandySCAN 3D | SILVER Series
Professional 3D laser scanners
View more
Made in North America, this professional-grade 3D scanner offers the perfect mix between unbeatable performance at a great price.
Based on trusted and patented metrology-grade 3D scanning technology.
Accuracy
up to 0.030 mm
Resolution
0.050mm
Go!SCAN 3D
Professional portable 3D scanner
View more
Go!SCAN 3D enables easiest 3D scanning experience, generating fast and reliable measurements for all your design and prototyping needs. Effortlessly capture the 3D shape and color of any object.
Accuracy
up to 0.050 mm
Resolution
0.100 mm
MetraSCAN 3D
Optical CMM 3D scanners and probe
View more
The most complete 3D scanners for metrology-grade measurements on all materials, MetraSCAN 3D is a powerful inspection solution that is insensitive to instabilities and harsh environments.
Accuracy
0.025 mm
Resolution
0.025 mm
Which portable 3D scanner is right for you?
No matter what type of industrial 3D scanner you are looking for, Creaform has the widest breadth of 3D measurement technologies for any workflow or project.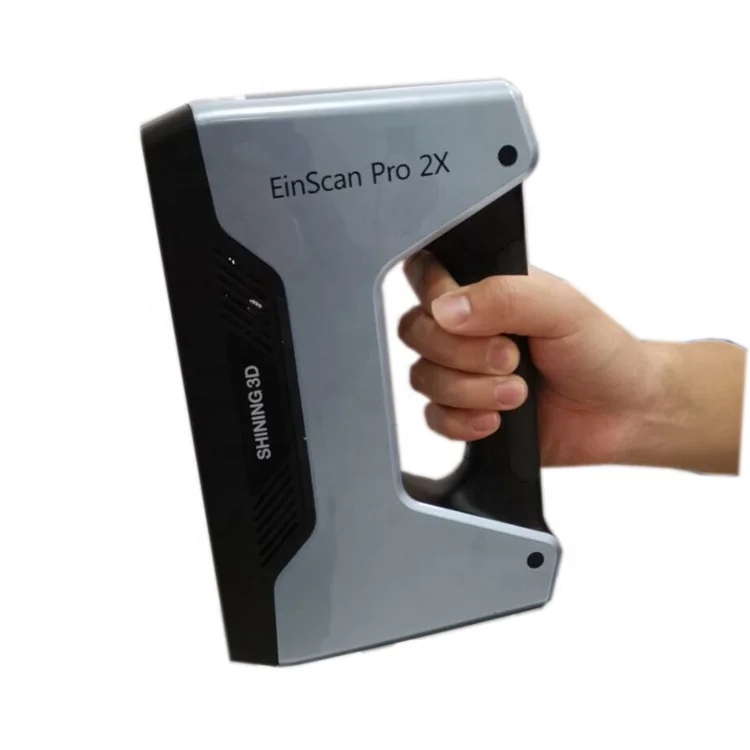 Easy to use, they deliver unmatched performance.
 
 
 
 
 
Accuracy
 
Up to 0.030 mm(0.0012 in)
 
Up to 0.050 mm(0.0020 in)
 
0.025 mm(0.0009 in)
 
0.025 mm (0.0009 in)
Probing
 
 
 
 
X
Color Acquisition
 
 
X
 
 
Light Source
 
7 red laser crosses(+ 1 extra line)
 
White light (99 stripes)
 
11 blue laser crosses(+ 1 extra line)
 
15 blue laser crosses(+ 1 extra line)
Accreditation
 
 
 
ISO 17025
 
ISO 17025
Price
 
+
 
+ +
 
+ + +
 
+ + + +
 
 
View the full specs
 
View the full specs
 
View the full specs
 
View the full specs
Find the best portable 3D scanner on the market
Talk to one of our metrology experts to determine which Creaform 3D scanner meets your unique needs.
Contact us today
VXelements software platform
Discover a fully integrated 3D software platform and application suite that powers Creaform's entire fleet of 3D scanners and 3D measurement technologies. It offers all the essential tools in a user-friendly environment for real-time visualization and complete 3D scanning experience.
VXinspect™
Dimensional inspection software module for first article inspections or quality control
Get the details
VXmodel™
Scan-to-CAD software module to finalize and prepare 3D scan data for use in any 3D printing or CAD solution
Get the details
Pipecheck™
NDT pipeline integrity assessment software
Get the details
SmartDENT 3D™
3D scanning solution for aircraft quality control
Get the details
3D Measurement solutions designed for manufacturers' unique needs
Creaform's 3D scanners address the 3D measurement requirements for each stage of the manufacturing process.
Product development and design
Creaform's portable 3D scanners help engineers and designers to develop innovative new products and push product development further—all while minimizing design iterations and accelerating manufacturers' time to market.
Read more application cases
Quality assurance and quality control
Thanks to our portable 3D scanning technologies, quality assurance and quality control teams can minimize the risk of delivering defective and non-compliant products to customers. Our 3D scanners enable manufacturers to reduce their total costs of quality.
Read more application cases
Maintenance, repair and overhaul
Maintenance, repair and overhaul (MRO) companies around the world benefit from Creaform's industrial 3D scanners for accurate, repeatable and reliable 3D measurements to cater to the demanding needs and regulations of OEM and airline customers.
Read more application cases
Non-destructive testing for oil and gas
Robust, easy to use and featuring lightning-fast speed, Creaform's 3D scanners and pipeline assessment software help non-destructive testing (NDT) service companies and inspectors safeguard pipelines' state of health—and the security of local communities.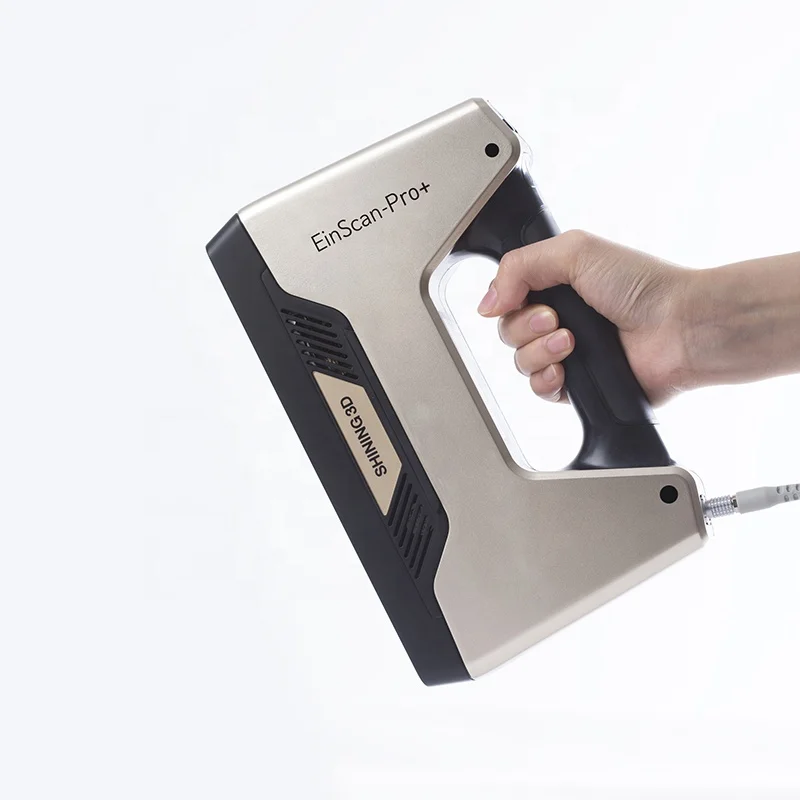 Read more application cases
Reverse engineering
Creaform's handheld 3D scanners and scan-to-CAD software are the tools engineers and industrial designers need to quickly and accurately generate 3D models of existing parts, assemblies and their surrounding environments for a wide range of reverse engineering workflows.
Read more application cases
Explore all of our 3D measurement applications
See more
Portable 3D scanners for the healthcare and educational sectors
Explore our 3D scanning solutions for healthcare, with our Healthcare Partner 3D scanner, and for education, with Creaform ACADEMIA.
3D scanning in healthcare
Creaform's Healthcare Partner 3D scanner is the ideal device for healthcare and 3D scanning for body measurement, including orthotics, prosthetics, cranial scanning, podiatrics, plastic survey and more. Contrary to traditional measurement methods, such as plaster casts, our 3D scanner enables fast and highly accurate data acquisition.
Learn more
3D scanning in education
Teachers and researchers can help educate the engineers and designers of tomorrow thanks to Creaform ACADEMIA. Whether you need to teach students about metrology or conduct advanced research, our professional-grade 3D scanners are designed with educational purposes in mind.
Learn more
Creaform's customer success stories
Find out about some of our latest customer satisfaction testimonials and learn how our clients are taking advantage of our 3D measurement technologies.
« Not only in the sport industry but in any kind of industry, when designing new products, we have to give the designers a base to work with. The HandySCAN 3D allows us go from the handmade prototype to the 3D models much faster. »
Bertrand Didier, Chief Engineer Sports division, SCOTT Sports
« After benchmarking all available measurement systems, we felt that Creaform's products and solutions fitted best with our demanding requirements and environment, as they are less sensitive to movements during scanning.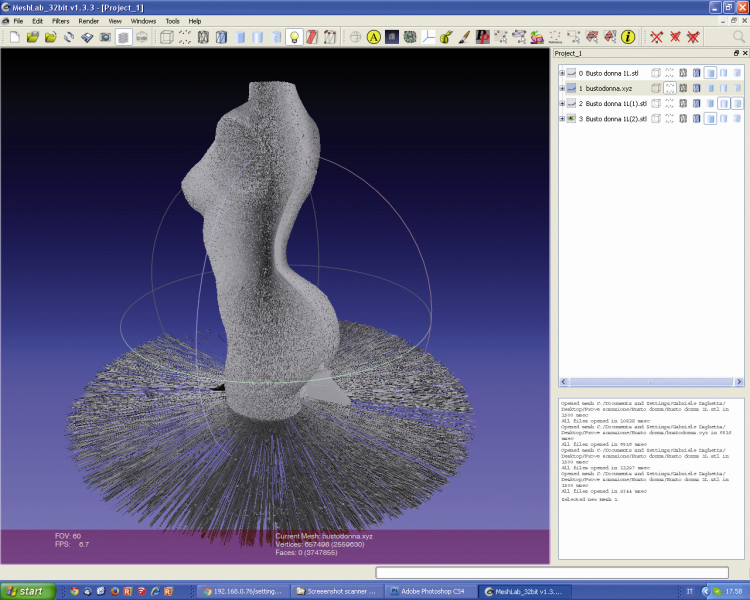 »
Jon Gunner, Technical Director, Koenigsegg Automotive AB
« With the MetraSCAN 3D scanner, we have a dynamic production development process with a common work basis for QC and design/construction. We can now make adjustments to components where we had not previously thought was possible before. »
Sebastian Witt, Quality control motorsport, KTM
« The automotive industry benefit highly from the MetraSCAN 3D optical CMM scanner line-up in the ability to scan in real time, get a precise image of what is going on with our parts and solve those critical quality issues. It ensures we provide good parts for our customer. »
Aaron Boyer, Global director – CAD/CAE, Flex-N-Gate
Effective and efficient 3D scanning is at your fingertips
Creaform's continuous innovations in 3D measurement technologies gives you peace of mind knowing you are relying on proven 3D scanning solutions that get the job done.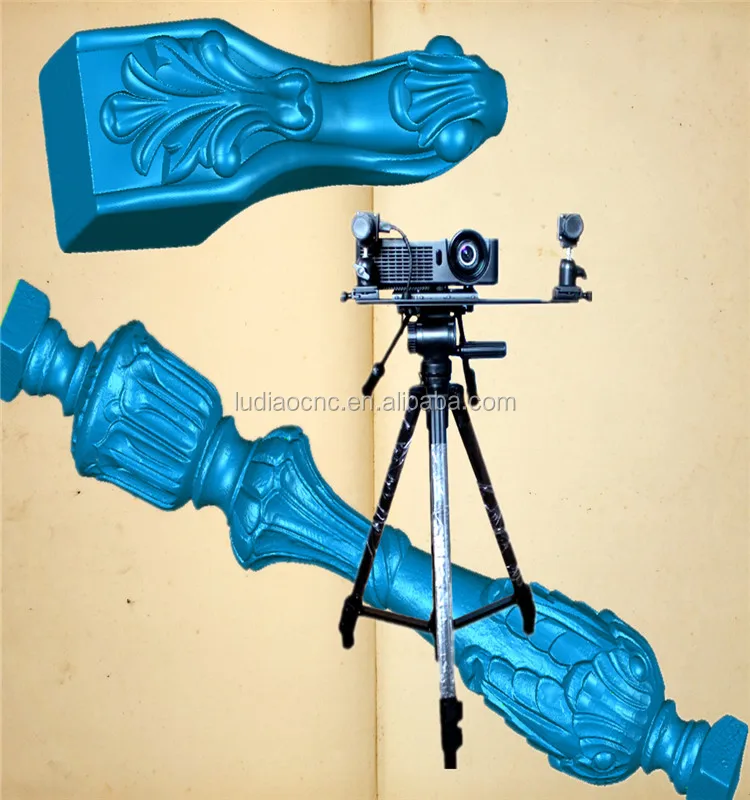 Find out how
3D Scanner: What Are the Best Available Low-Cost Solutions ?
Published on July 16, 2021 by Carlota V.
3D scanning is often used in the additive manufacturing (AM) sector to design a 3D model more easily than via modeling software. It captures data that is then transformed into a 3D model which can then be 3D printed. 3D scanners are based on two main technologies – laser triangulation and structured light – which will allow to obtain more or less precise details depending on the chosen device. Several affordable solutions, compared to professional scanners which are much more expensive, are available today to allow many users to bring their projects to life: whether you are a maker, a teacher or an industry leader, on of these low cost 3D scanners is bound to suit your needs! Easy to handle and transport, we have chosen some 3D scanners under $8,000 (€7,000), sorted by increasing price.
3D Scanner 2.0 from XYZprinting
Taiwanese manufacturer, XYZprinting, currently offers 5 scanners, though today we will focus on one of their more low-cost 3D scanners, the portable and high-resolution 3D Scanner 2.
0. With a wider scanning range than its younger sibling the 1.0 A, the scanner can scan objects that are 5 x 5 x 5 ~ 100 x 100 x 200 cm using an Intel® RealSense™ Camera. The scan resolution is also superior to the 1.0A,  between 0.2 and 1.5 mm with an operating range ranging from 25 to 60 cm. The manufacturer also provides XYZScan Handy, a scanning and post-editing software to edit your models after scanning. The product is lightweight measuring 41 x 157 x 61 mm with a weight of 238 g. It is available from €199.
Structure Sensor from Occipital
The Structure Sensor solution adds precise 3D vision to your mobile device, enabling 3D scanning among other features. The only equipment you will need for this 3D scanner to work is an iPad, then once you have downloaded the app Skanect Pro, it will work instantly.
The new version of this device is smaller than the last, 109mm x 18mm x 24mm, and weighs about 65 g. It is recommended to use it on a 0.3 m to 5m scanning range.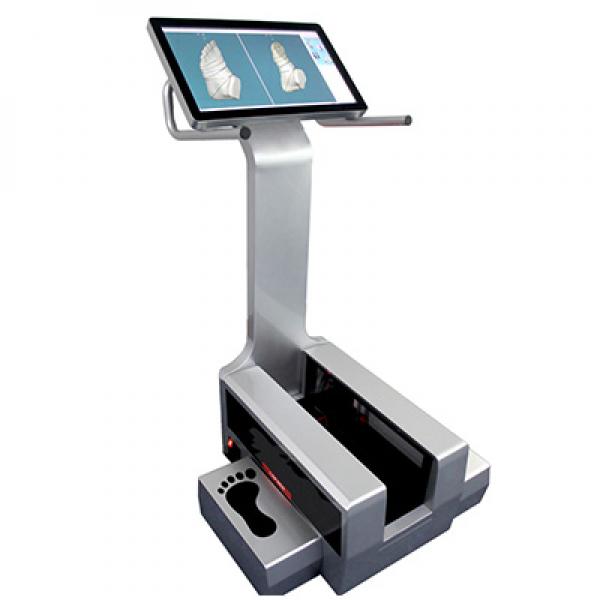 Some other features on this device include indoor mapping and virtual reality gaming! The Structure Sensor retails for $527.
POP 3D Scanner from Revopoint
The Revopoint POP is unique among 3D scanners as it has the distinction of being part of the highest crowdfunded campaign for a 3D scanner in Kickstarter, raising more than $2.28 million USD. It was developed by Revopoint, a company founded in 2014 by a group of young doctors and researchers from MIT, Kent University and other higher education institutions when they decided to focus on developing easy-to-use and cost-effective 3D scanners. It is safe to say that they certainly succeeded with their POP 3D scanner.
A binocular structured light 3D scanner that uses infrared as its light source, the Revopoint POP is a full-color scanner with an accuracy of up to 0.3mm, texture scan and an 8Fps scanning speed. It has a number of interesting features, including the fact that it is easy to use outdoors because of it's portable and can be powered by a power bank.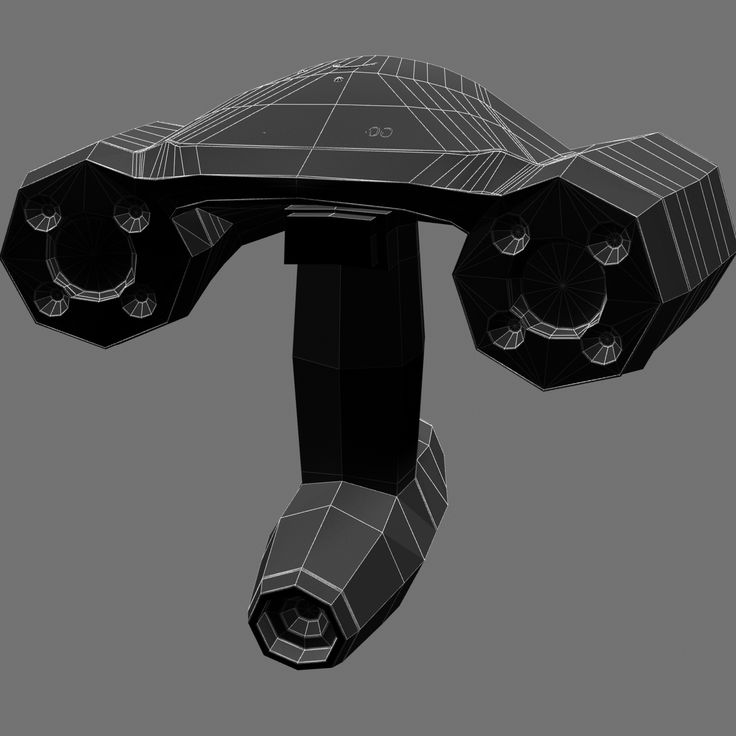 With a cost of the scanner of only $549 in USA and about $599 in Europe, it is one of the most affordable options on our list, all while still being an effective, precise, high-resolution scanner. Not to mention, it can be used by a variety of users, as it supports four OS platforms – Windows, Android, Mac and iOS.
Creality CR-Scan 01
Known for its affordable desktop 3D printers, manufacturer Creality has also developed a low-cost 3D scanner, the CR-Scan 01.  Weighing only 1.91 kilos, this portable scanner is easy to handle and offers a scanning area of 536 x 378 mm. You will be able to scan your objects with an accuracy of up to 0.1 mm and export them in stl or obj format. Several scanning modes are offered, either manual or on a turntable.  It is currently available from 589 €.
SOL 3D Scanner from Scan Dimension
This scanner was developed by Scan Dimension, based in Denmark, and is essentially a hybrid solution. It uses a combination of laser triangulation and white light technology to 3D scan real-life objects.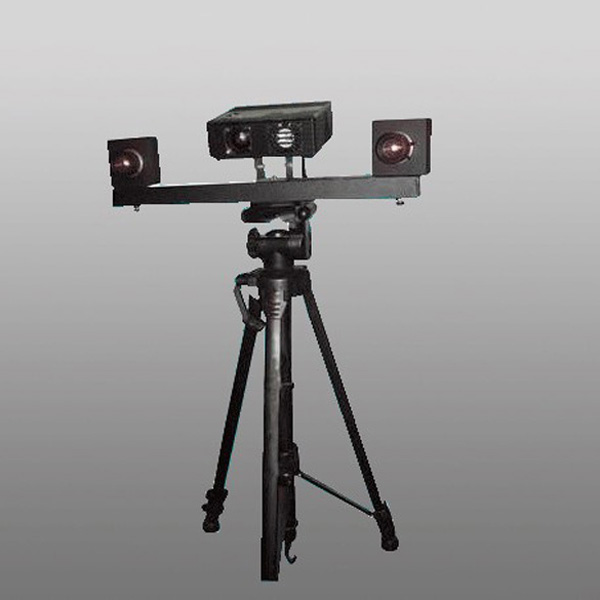 The SOL 3D scanner can provide a resolution of up to 0.1 mm. The 3D scanning process is automated and you can choose between a near and far scanning mode. 
The SOL 3D scanner also includes software to simplify your entire workflow. In a few steps you will be sending your 3D model to your 3D printer. This is a solution meant for makers, hobbyists, educators and entrepreneurs who may not have the most experience with 3D scanning devices but still want to achieve great results. The SOL 3D scanner retails for $699. 
V2 from Matter & Form
The Matter and Form 3D Scanner V2 is a desktop 3D scanning solution manufactured by Matter & Form, a company founded in 2013. This company has made it its mission to develop and distribute affordable, high-resolution 3D scanners. With the V2, it has achieved that mission: the 3D scanner is available from $750 and is capable of producing high-quality scans with an accuracy of up to 0.1 mm. It weighs 1.71 kilograms (3.77 lbs) and has a height of 35.
5 cm (13.5 in) and a width of 21 cm (8.25 in). The slim and foldable design allows the device to fit on small desks. The V2 allows scanning of objects with a maximum height of 25 cm (9.8 in) and a diameter of 18 cm (7.0 in). Windows and Mac scan files are supported, with multiple export options for 3D printing as well.
RangeVision NEO
The NEO 3D scanner from the manufacturer RangeVision is an entry-level device with two 2-megapixel cameras, which works using Structured Light Scanning (SLS) technology. With an automatic scan mode, the scanner is suitable for all those who have little experience in digitizing objects. The SLS-3D scanner can capture objects from 30mm to 1200mm with a precision of 0.05mm, with 3D scans created using RangeVision software. Also included is a turntable and tripod, which make scanning easier for the user. According to the manufacturer, the NEO's scans are suitable for reverse engineering, 3D modeling, historic preservation and, of course, 3D printing.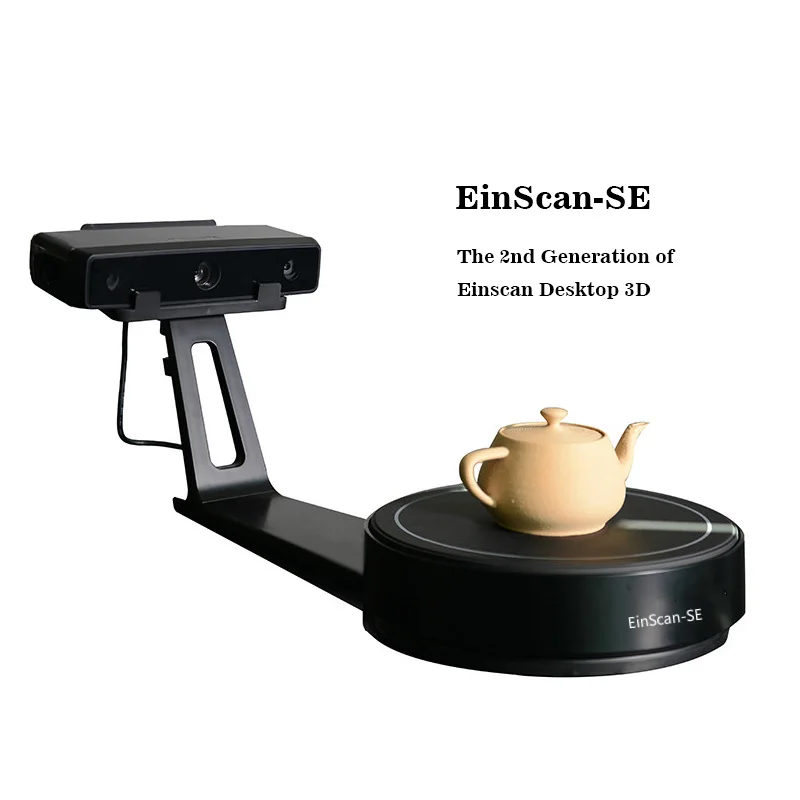 The RangeVision NEO is available from around €2,190, making it one of the few low cost desktop 3D scanners available.

Calibry, the low-cost 3D scanner, from Thor3D
Thor3D is a Russian manufacturer that is behind the Calibry portable 3D scanner. Based on structured light technology, it integrates a touch screen so that the user can follow the points it captures in real time. It offers accuracy down to 0.1 mm and is capable of scanning objects from 30 cm to 10 meters long. Black and glossy surfaces can be easily scanned and exported in stl, obj, ply or WRML formats. Finally, the Calibry is fast and convenient, capable of scanning up to 3 million points per second and weighing only 900 grams. It is available from 4,990 euros.
EINSCAN H from Shining 3D
The EinScan H is one of the most advanced versions of portable 3D scanners developed by the Chinese manufacturer Shining3D.
Based on the hybrid structure light technology of LED and invisible infrared light, the EinScan H is able to perform human face scans more comfortably and without emitting strong light. It also incorporates a full-color camera and a large field of view for a truly impressive final quality of the models, ready for processing in just a few minutes. Its high resolution of 0.25 mm and data accuracy down to 0.05 mm make this a good choice in the market considering the price/performance ratio. In addition, it stands out for its light weight of almost 700g and intuitive user interface. The base price of this model is $5000 and you can get more information on the manufacturer's website.
Eva Lite from Artec 3D
Artec 3D, based in Luxembourg, offers the Eva Lite as its cheapest option for 3D scanning. This professional scanner is specialized in the digitization of complex geometries, such as the human body, and is therefore increasingly used in the medical field.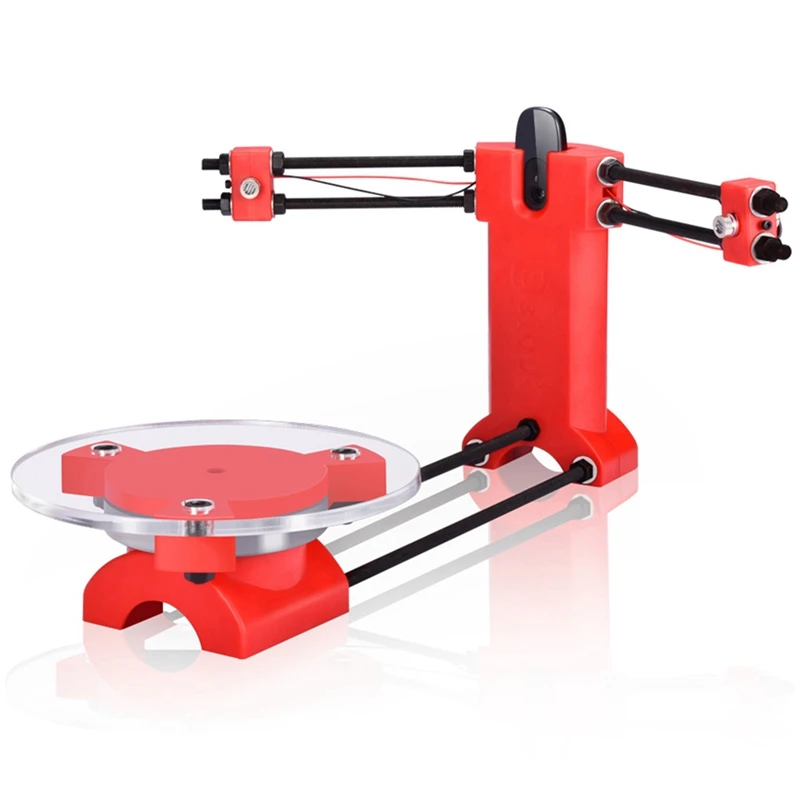 It works on the basis of structured light technology and, although it does not have the ability to capture colours and textures like most scanners of the brand, it has an accuracy of 0.5 mm.
This 3D scanner works with the software package Artec Studio. Artec Studio is a powerful tool for an optimized 3D scanning process. This software is able to perform, assemble and repair 3D scans. It is currently available at a price of $9,800. You can find more information HERE. 
Any other low cost 3D printing scanners you think should be on this list? Let us know in a comment below or on our Facebook and Twitter pages! And remember to sign up for our free weekly Newsletter, to get all the latest news in 3D printing send straight to your inbox! For more 3Dnatives articles about 3D scanners, click HERE.
Scanform - professional handheld 3D scanners
Our clients
See all
3
Well Technology Company
Manufacture of industrial ventilation equipment
Well Technology
FENDERIST — Vladivostok
Development and production of tuning components
fenderist.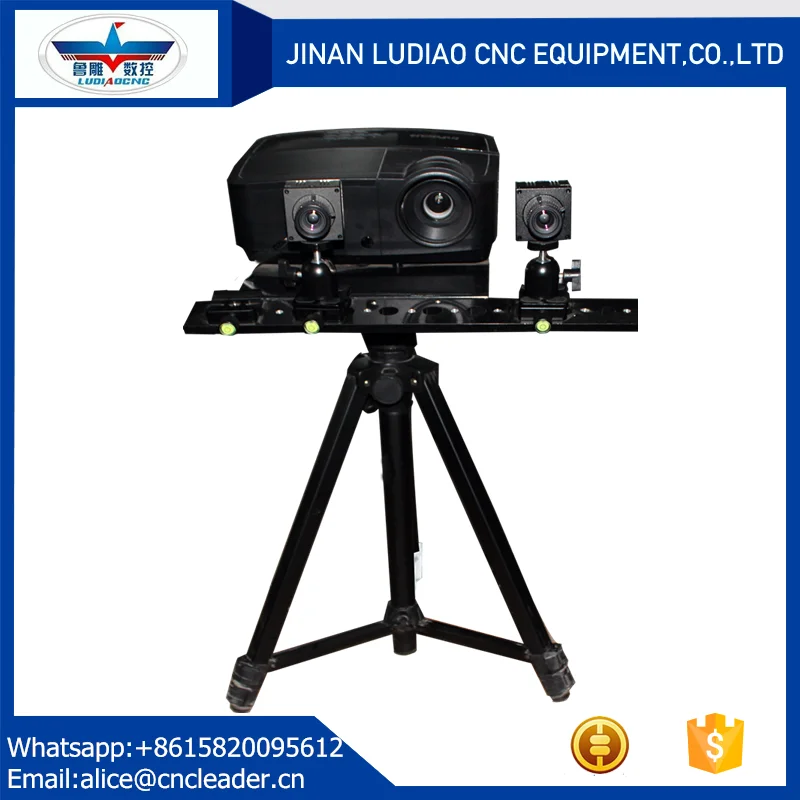 com
BoatService – Croatia
Boatservice Group - A network of yacht service workshops operating in Croatia, Slovenia and Montenegro since 2008. Perform almost…
boatservice.eu
Bratuhin Customs - Izhevsk
Production of individual motorcycles and components: 3d scanning, reverse engineering, production and installation of side trailers…
bratukhincustom.com
Physics Racing - St.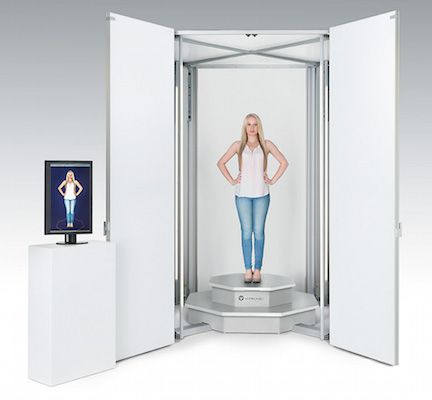 Petersburg
Quality construction, repair and maintenance of sports cars. Professional approach to work, preparation for exhibitions and competitions…
fizikaracing.vsite.biz
RMM manufacturing — Novosibirsk
Manufacture of downpipes and exhaust systems for Mercedes, BMW, Porsche, Audi, Aston Martin, McLaren, etc.
CAD Engineer
Affordable 3D scanning and CAD design services in Florida, US
facebook.com
KMZ - St.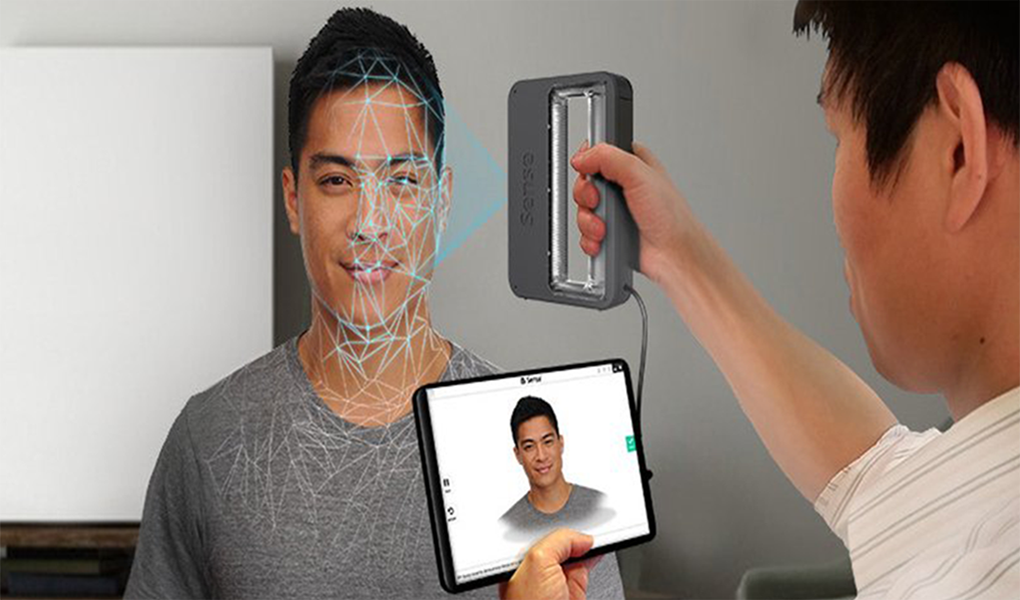 Petersburg
Kingisepp Engineering Plant - a domestic manufacturer of diesel, heat exchange and deck equipment
kmz1.ru
DirTire - Vladivostok
Manufacturing, engine swaps, design, CNC laser cutting, welding, custom work, 3d scanning, 3d printing.
4
"Sport brake systems" - JBT
CTC (Sports Brake Systems) is an official dealer of high-tech brake systems JBT, providing significant .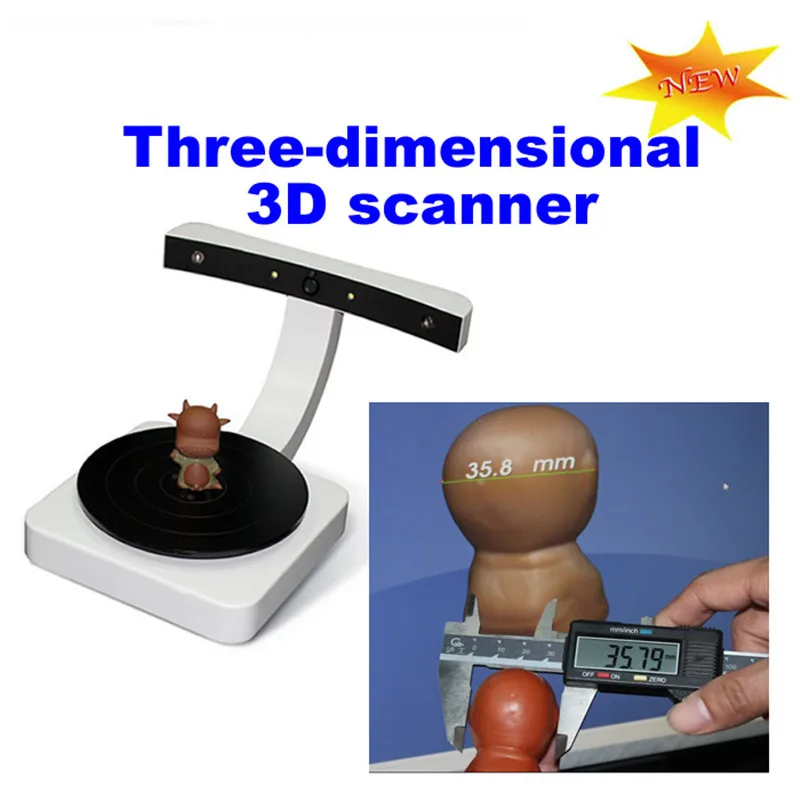 ..
View photo report
4
LLC "TAURUS" - Istra
LLC "Taurus" provides services for clearing land from unwanted trees and shrubs using mulchers.
See photo report
mulcher-taurus.ru
3
Steffi Group - Rostov-on-Don
The company specializes in laser cutting, marking, CNC metal processing, CNC tube and bar bending.
3D modeling, scanning…
View photo report
cnc-services.ru
14
SWAP POINT
The company specializes in engine swaps and car modifications. As the guys say about themselves: "We swap everything that moves, and what ..
See photo report
youtube.com/Swap
5
SVS-Sochi
Russian company for the development and production of tuning components for cars of any class with its own unique design.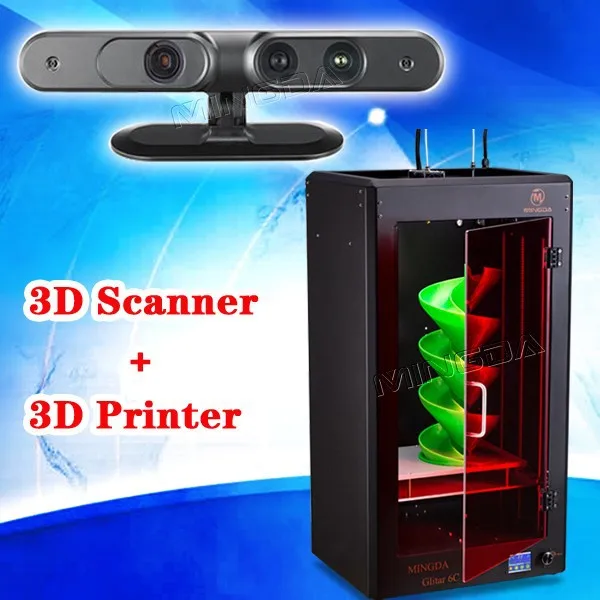 See photo report
5
Magic Print
3D printing, 3D scanning, design and modeling in Chechnya
View photo report
6
3D-Cartel — St. Petersburg
3D-Cartel offer a range of services for: 3D scanning, 3D printing, Modeling, Reverse engineering, wax casting and aluminum casting
View photo report
6
Box 3D - Moscow
Specializes in 3D printing: large-scale objects, engineering composites, 3D scanning, modeling, design
See photo report
box3d.
ru
4
Auto Concept Studio – Car Audio and Tuning Studio – Yekaterinburg
Installation and adjustment of sound, production of podiums, etc.
See photo report
AUTOCS.ru
VKontakte
Select 3D scanner: Types, advantages solved tasks
3D scanners
Fundamentals 3D
O reverse engineering
Control
Digital archiving
Best by
Automation of quality control
Author: Semyon Popadiuk
Author: Semyon Popadiuk
Benefits of 3D Scanners | What tasks does 3D scanning solve | Criteria for choosing a 3D scanner | Professional 3D scanning for fast and efficient production solutions
Modern 3D scanners have a wide range of features and a variety of functionality.
They are used everywhere - in manufacturing, construction, education, the entertainment industry and are used even in everyday life. In order to choose the scanner that suits your needs, there are a number of aspects to consider, which we will discuss in this article.
---
Order a free test 3D-scan using the equipment of the world's leading manufacturers:
Leave a request
---
Benefits of
3D Scanners
What is a 3D scanner? This is a device designed to quickly analyze a physical object and create its accurate 3D computer model. The principle of its operation is based on calculating the distance to the object using two cameras. In addition to the cameras, a backlight is used - LED or laser.
3D scanners are classified both according to their form of execution (stationary and portable) and according to the areas of use, mainly divided into professional and household.
3D scanners make it possible to significantly reduce the time and costs at the development stage, improve the quality of products and, ultimately, speed up the release of the product to the market. They can be used at any stage of product lifecycle management and will help to optimize the production process of enterprises in various industries, including:
automotive,
mechanical engineering,
aerospace industry,
oil and gas industry,
shipbuilding,
building and architecture,
arts and culture,
medicine,
jewelry,
science and education.
3D scanning devices remove many of the limitations of traditional measuring equipment. Such tools familiar to the metrologist as templates, micrometers, calipers are inexpensive, but they are characterized by subjective readings and are not suitable for complex measurements.
Coordinate measuring machines are more accurate than 3D scanners, but they are more expensive, larger, and require specialized operator training.
Optical inspection systems, which include 3D scanners, are the best solution in terms of price and quality, as they provide:
measurement speed,
high accuracy of digitizing objects of complex geometry,
can work autonomously,
are easy to operate.
Thanks to a 3D scanner, the work of a designer, technologist, and constructor is greatly facilitated: the performance of time-consuming complex measurements and the creation of a design from scratch are a thing of the past.
What tasks does 3D scanning solve
Quality control: the ability to check any geometric parameters, including input and output control, metrological control of parts and production equipment.
Reverse engineering of products for prompt receipt of project documentation and product upgrades.
Design and simulation for the purpose of prototyping and evaluation of the appearance of products, modernization of production facilities and equipment.
Digital archiving of any required assortment (eg discontinued parts). Models stored in digital libraries are available remotely from anywhere in the world.
Selection criteria for 3D scanner
The main criterion is scanning accuracy . High-precision devices (10-30 microns) will help to get a phenomenal result: they are able to transfer the most complex surface geometry into 3D with minimal errors. Such 3D scanners are used in reverse engineering, quality control, medicine, and are used to digitize molds, device parts, etc. 3D scanners with an accuracy of 30–100 engineering.
ZG AtlaScan is the world's first 3D scanner with hole capture
When choosing a 3D scanner, you should also consider resolution (detail) , i.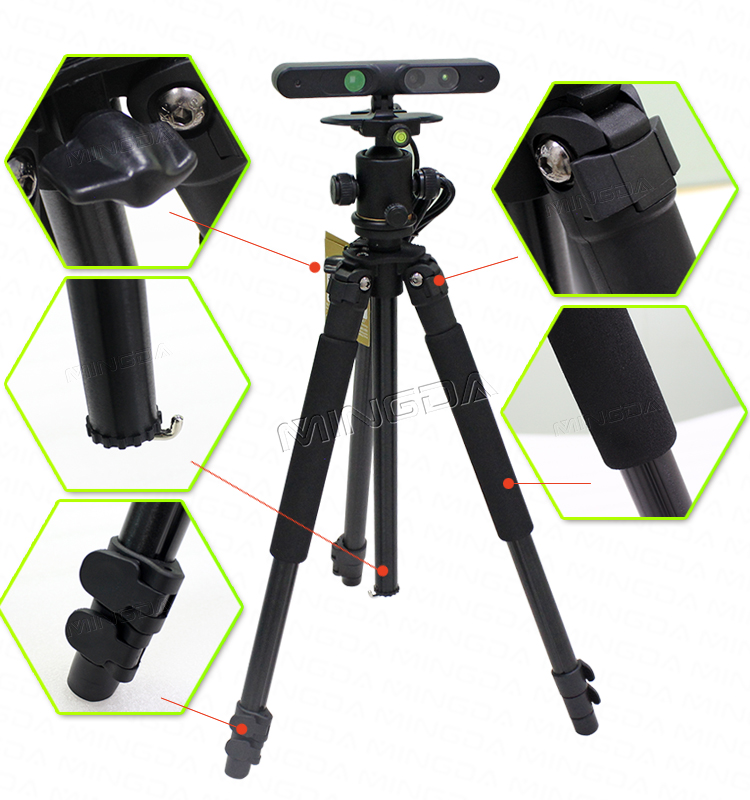 e. the degree of discreteness that is available when digitizing an object. The highest level of detail allows you to display the smallest elements in the 3D model.
P the size of the scanned objects and, accordingly, the mobility of the 3D scanner directly depend on the type of device that you select. When digitizing parts and objects of small and medium parameters, hand-held scanners are usually used. Stationary scanners are suitable for capturing complex small and medium-sized products with small details. Scanning of large objects (buildings, structures, communications) is performed using ground-based laser devices (range finders).
When studying the functionality of 3D scanners, pay attention to such points as the conditions of use, scanning speed, the surface of the scanned object, and color.
Please note that the next step after scanning is to obtain and further work with the CAD model, and for this you will need specialized software.
Processing 3D Scan Data for Reverse Engineering in Geomagic Design X Software
Professional 3D scanning for fast and efficient production solutions
iQB offers cutting-edge solutions that successfully operate in leading enterprises around the world:
Portable devices for metrological 3D measurements from ZG Technology (China). The line includes a wide range of instruments, from an affordable handheld 3D scanner to a powerful optical tracking measurement system, as well as photogrammetry and portable CMM. ZG's unique strengths include the world's first handheld MarvelScan solution with three cameras for markless laser scanning and tracker, and proprietary instant hole capture technology. ZG Technology 3D scanners provide measurement speed up to 1 million 350 thousand points per second and accuracy up to 0.01 mm.
Stationary Russian-made 3D optical scanner RangeVision PRO is an industrial solution for metrology, available to companies of any level. The device is designed to digitize objects from 1 mm to 5 m and offers the highest level of accuracy (up to 0.018 mm) and 3D resolution (up to 0.04 mm). This is the first domestic 3D scanner approved by the Federal Agency for Technical Regulation and Metrology as a type of measuring instrument.

RangeVision PRO Fixed Scanner Creates Yamaha R3 Sport Fairings with Improved Aerodynamics, High Strength and Lighter Weight

Creaform handheld 3D scanners for digitizing products ranging in size from a few centimeters to 6 meters. The Go!SCAN series devices (including the latest Go!SCAN SPARK) are based on structured illumination technology; HandySCAN 3D and MetraSCAN 3D are laser devices that are certified industrial grade metrology tools. The new generation MetraSCAN BLACK|Elite model is the fastest handheld 3D laser scanner on the market (1.8 million measurements per second). The volumetric accuracy that Creaform technology can provide is up to 80 microns per 16 cc. m.
Creaform also produces 3D scanners and software under the peel 3d brand, combining affordability, ease of use and high quality. The line is designed to solve the problems of reverse engineering and digitalization of objects in such areas as art, preservation of cultural values, consumer goods, science and education, human body scanning. Peel 3d devices are capable of measuring objects from 0.3 to 3 m with an accuracy of 0.1 mm.
Solutionix fixed optical 3D scanners for small objects (10-500 mm) with many small parts. Allow to receive an error less than 8 microns.
FARO Focus 3D geodetic laser scanners perform fast and accurate scanning of large objects, complex structures, premises and landscapes. They operate in the range from 0.6 to 350 m, they are distinguished by increased accuracy, ease of operation and the ability to operate in the most difficult environmental conditions.
EPiC budget 3D terrestrial laser scanners are based on the principles of simplicity, convenience and affordability. Their main advantages are super light weight, high shooting speed (from 30 to 90 seconds), 360-degree panoramic camera and the ability to control from a mobile device.
Many of the above scanners are included in the register of measuring instruments of the Russian Federation and have the appropriate certificates.
Robotic 3D scanning systems, such as Creaform MetraSCAN 3D-R, allow you to increase the speed and efficiency of quality control directly on the conveyor
A variety of 3D scanning devices on the market will allow you to choose exactly the model that is needed for solving specific problems. The price range is also wide: from simple devices costing up to $500 to high-precision professional 3D scanners costing tens and even hundreds of thousands of dollars.
---
Contact iQB Technologies experts! We will select the optimal solution that will optimize product development and production in your enterprise, design office or research center.