3D printer modeling software free
15 Best Free 3D Modeling Software in 2022
ADVERTISEMENT
3D Printing
3D printing is an additive method that involves building up layers of material to form a three-dimensional object. Subtractive manufacturing procedures, in which a final design is cut from a larger block of material, are the polar opposite of additive manufacturing. As a result, there is less waste from 3D printing.
3D printing is also suitable for rapid prototyping because it allows for the development of complicated, custom goods. Thermoplastics, metals (including powders), resins, and ceramics are some of the materials used in 3D printing.
3D Modeling
3D modeling software is a type of 3D computer graphics software that is used to create three-dimensional models.
Modeling apps are individual apps in this category, such as SketchUp. 3D modeling is a difficult skill to master.
Working with 3D modeling tools can be frustrating at times, especially if you have never done it before. As a result, when trying to construct your first 3D model, it is critical to select the ideal option.
The good news is that there is a plethora of free 3D modeling software available that can assist a novice in quickly becoming acquainted with the tool.
3D models are important in digital production since they are utilized in animation, gaming, architecture, manufacturing, and product, and industrial design.
If you want to materialize your ideas without wasting time on the wrong tool, selecting the correct 3D modeling software is essential. It can be difficult to find the best 3D modeling software.
To assist you in finding the proper tool, we have compiled a list of 3D modeling tools suited for both beginners and professionals both.

ADVERTISEMENT
Comparison Chart
Best Free 3D Modeling Software
TinkerCAD
TinkerCAD is a simple and easy-to-use online free 3D modeling program that runs in a web browser and is available for free.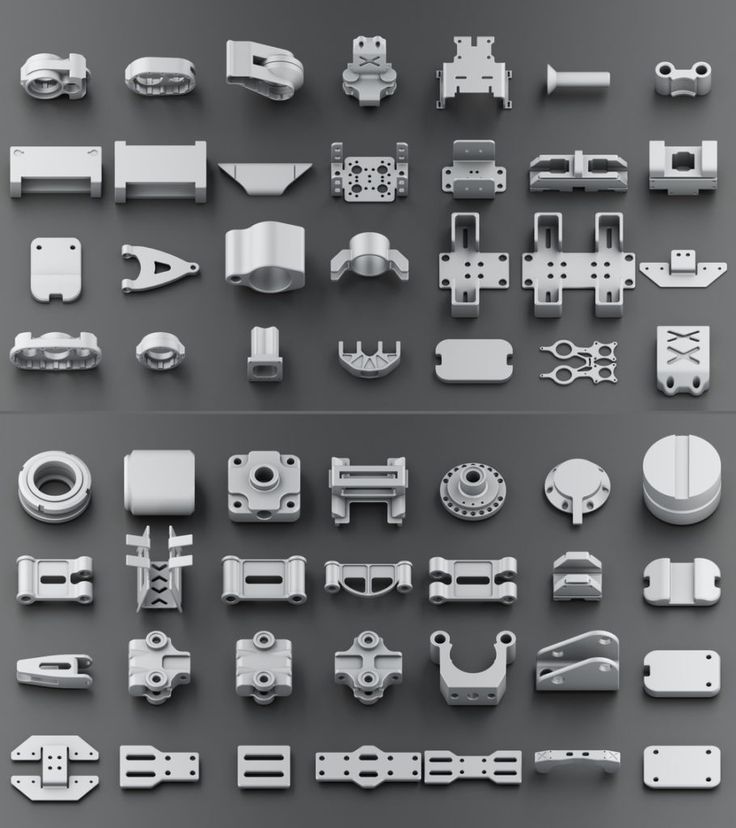 1st It has become a popular platform for producing models for 3D printing as well as an entry-level introduction to constructive solid geometry in schools since its release in 2011.
Individuals and firms in the manufacturing and advertising industries benefit from it. It also provides services to healthcare and architectural firms.
Uses:
File modification is supported by the freeware, allowing you to reproduce previous designs.
Old 2D and 3D plans can also be uploaded and altered by you and your designers.
This CAD program allows you to evaluate and improve the designs of your products. TinkerCAD's capabilities, such as a customizable work plane and exact scale size, enable you to create high-quality prototypes.
TinkerCAD's lines and configurable shapes can also be used to design circuits. After that, you may use the code blocks to create GIF-based marketing campaigns.
 TinkerCAD has design presets to assist you in getting started with the program.
TinkerCAD enables companies to generate more items for less money. You will not have to pay for enormous warehouses because this program stores your product prototypes in the cloud.
This platform has a simple user interface with features including 3D modeling, circuits, and code blocks.
PROS:
TinkerCAD is a user-friendly program. The majority of 3D design tools have lengthy learning curves.
It can be printed in three dimensions. It is a useful tool that generates solid 3D files for 3D printing.
TinkerCAD is a lot of fun to work with. The community has produced a large number of 3D models. You might share your designs or work together on them.
For STEM teachers, this is a must-have tool. It is well equipped with both electronic and coding features.
CONS:
TinkerCAD is a web-based design program. TinkerCAD will not run if the internet is unavailable.
TinkerCAD is primarily intended for 3D design beginners and students. It has a limit to what it can do. Aside from TinkerCAD, the capabilities of touch screen devices are similarly limited.
There are few, if any, rendering options. There is no option for lighting. You could only offer your models plain colors.
ADVERTISEMENT
OnShape
OnShape is cloud-based design-free 3D modeling software that accelerates product development. It is a one-stop-shop that combines CAD, release management, workflow, collaboration, analytics, admin tools, and an API with over 50 engineering apps.
With real-time data and unique visibility into their company's design and production processes, OnShape lets extended design teams collaborate faster and executives make smarter business decisions.
Users:
Data management, collaboration, workflow, parts, assemblies, drawings, bill of materials, configuration, analytics, integrations, support, and security are just a few of the capabilities offered by OnShape.
Mac, PC, Linux, and Chromebooks are all supported by the platform.
Its software allows users to collaborate with one another so that teams can try out different design ideas without affecting others.
The technology allows for real-time data administration, allowing you to observe changes made by other users right away.
 It does not necessitate any user maintenance, and program updates are delivered immediately to the web interface.
The application does not copy files; instead, it uses URLs to share them. Its cloud-based technology enables designers to work on their projects from any device, including a computer, tablet, or phone. OnShape may be used to produce both 2D and 3D artwork.
The company gives customers program guidelines and specs to help them learn how to use it so that they may develop better final designs that are ready for 3D printing.
The files can be exported in a variety of formats, including STL, DWG, and DXT. Furthermore, it is available in a variety of languages, including English, German, Korean, and Chinese, allowing us to engage with people from all over the world.
PROS:
There is no need to install anything. You will not need any special hardware setups on your PC or other devices to use it.
It is based on a cloud platform, allowing for a device-free working environment.
Its strong design approach enables users to create 3D printing files that are free of errors.
CONS:
It is contingent on a fully functional internet connection. Customers should be able to choose whether they want to use OnShape online or offline.
ADVERTISEMENT
MatterControl
MatterControl is an all-in-one free 3D modeling software program that allows you to create, slice, organize, and manage your 3D prints for free. Users will be able to design parts from scratch or browse existing designs using the Design Apps in MatterControl 2.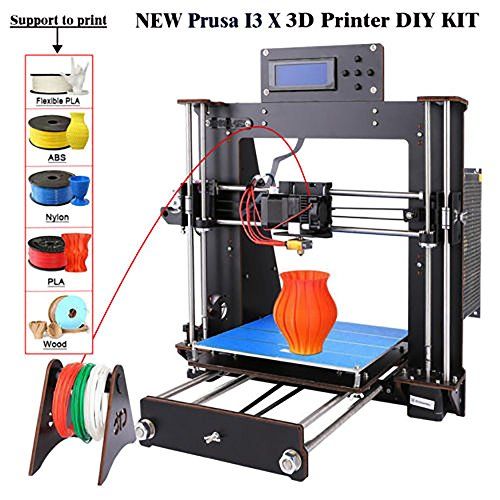 0.
The software also excels in slicing; giving you complete control over support creation, bed leveling, and other advanced options. The model may then be printed and the print job monitored directly from the MatterControl platform, obviating the need for numerous programs.
Uses:
MatterControl has superior 3D design capabilities than other entry-level CAD tools, making it easier to produce high-quality 3D models with more complexity.
New Design Apps are included in the new edition of MatterControl, which provides customizable design templates for creating your own unique 3D models.
Another exciting feature is the ability to customize support generation. Users can auto-generate supports or add them to specified portions of the model with this feature.
MatterControl will now make it simple to select which extruder will produce a given item for individuals who have a dual extrusion 3D printer.
If you print straight from MatterControl, the software will keep track of your printing progress and let you resume a print from where it left off if you lose power.
PROS:
The Open source software is free; however, some plug-ins and add-on apps must be purchased.
Under one roof, Matter Cloud has a number of applications: To create, slice, and monitor your print item, you only need one software.
The user interface is really simple.
The software is also suitable for beginners, thanks to the various tutorials and instructions.
CONS:
The print quality of files made using MatterControl varies depending on the printer, but it does not compare to that of another program.
The majority of useful plug-ins are paid.
MatterHackers does not have an iOS app available.
ADVERTISEMENT
Sculptris
Tomas Pettersson designed Sculptris. Since 2010, when its inventor joined the Pixologic team, Sculptris has been developed as a project.
Every modeling process begins with a clean piece of modeling clay that the user adjusts by tugging, squeezing, twisting, and pushing.
Sculptris is a free 3D modeling software available for both Windows and Mac, and if you believe the nicest part about it is that it keeps you busy thinking, we disagree. The software is quite simple to learn and use. It also allows for a considerable bit of complex sculpting.
Uses:
The Dynamic Tessellation function will alleviate all of your model geometry concerns. No matter what shape you have in your model's geometry. The software divides the region under the brush automatically.
If you add some volume to your model that you can truly stretch, the model does not come up with an excuse that you can't. Instead, then stretching existing polygons, as is customary in other tools, Sculptris recognizes your demand and processes it similarly by creating new polygons.
Another feature is Sculptris' interaction with ZBrush, which allows you to easily upload, download, and make adjustments to your models on the cloud.
If you feel that you have finished working on other portions of the model while working on other elements of the model, you can mask them.
For simulation, Sculptris allows you to deal with a variety of materials.
The UV map will automate the painting and texturing processes, and the projection painting textures created in Photoshop can be projected onto your model using the UV mapping tool, along with the projected painting textures.
PROS:
Free of cost
Sculpting facilitates creative expression.
Compatible with Low-End Devices
CONS:
There is no Linux version.
The Sculpting toolset is limited.
ADVERTISEMENT
Blender
Blender, the free modeling, texturing, animation, and rendering app is the best free 3D modeling software available. The open-source program has been available for a long time, and as a result, it has a devoted following of artists, educators, and fans.
It has a powerful 3D modeling and sculpting toolkit and is widely regarded as a suitable alternative to paid modeling software.
Uses:
Rendering is a popular Blender application. Cycles is a powerful tool for rendering polygons, lighting effects, bump maps, camera effects, and more.
Modeling is another common feature. With various brushes and mesh modification methods, you may sculpt complicated shapes.
It also has various visual effects. Blender has a built-in compositor with a library of nodes for combining effects, color grading, and other tasks.
Another fantastic aspect of Blender is that it comes with its own game engine. This allows you to construct a 3D game within the software that includes logic, physics, scripting, spatial audio, and playback.
PROS:
The documentation is rather useful for assisting new or experienced users in creating gorgeous 3D models.
For the newbie, it is an amazing tool for creating your own design for fantastic content.
It has a lot of support from its users.
With each new update, the performance improves.
CONS:
A challenge to use.
From time to time, the app may crash.
ADVERTISEMENT
SketchUp
SketchUp, the free 3D modeling software is a popular visualization and planning tool in a variety of industries, including architecture, interior design, urban planning, engineering, and construction.
For a first-time user, the clean and user-friendly layout stands out. This makes the core premise simple to comprehend and allows you to generate 3D models in just a few hours.
This is due to various user-friendly features that enable precise navigation and sculpting. Users and third-party corporations are encouraged to provide extensions, and many of them are free.
Uses:
It makes use of direct editing push and pulls technologies to ensure that consumers are up to speed when it comes to creating daily things.
Its user interface is designed to look like a dead-simple UI, yet it is well crafted enough to compete with the most capable CAD software available.
Thanks to the fully customizable palettes, getting around this application is a breeze.
The program allows you to customize the appearance of the palettes by adding, removing, or rearranging them. Most CAD software's feature list is replaced by a huge icon, allowing the user to quickly locate commands.
The majority of SketchUp's capabilities are primarily geared at 3D modeling. The application does, however, include capabilities and tools for 2D design. As a result, it is an excellent choice for beginners who want to plan, visualize, and explain future construction projects.
SketchUp comes in three different parts. SketchUp Free is the most basic and accessible 3D modeler available; SketchUp for School is a core modeler that runs in web browsers, and SketchUp Pro is a subscription edition that adds more features. These modules cover a wide range of topics, ensuring that there is a perfect version for any designer in the field.
PROS:
This product's ease of use and the quick learning curve is excellent.
It is simple and quick. You cannot anticipate high-quality engineered designs, but it is ideal for what I need it for.
CONS:
Built-in content is limited in various ways. Rendering necessitates the use of plug-ins.
It has proven difficult to get the files to some engineers.
ADVERTISEMENT
Vectary
Vectary is a free 3D modeling program that was developed in 2014 by a Slovak business and is perfectly suited to 3D printing and Augmented Reality applications. It was created for 3D printing fans and designers, allowing them to create complicated shapes using basic software.
Uses:
Every model is built in the browser and saved in the cloud under your company account, making it accessible from anywhere, at any time.
VECTARY is aimed towards users that wish to get into 3D modeling and expect professional-looking outputs quickly, thanks to its simplified user interface.
You do not have to start from scratch with these free 3D scenes, models, and materials. Simply drag and drop your first scenario to create a realistic result in minutes.
Instantly see your design via Augmented Reality, or easily embed your 3D model on your website like a YouTube movie. Using the Vectary Viewer API, you can create interactive 3D configurators with custom materials, animations, and shapes. The AR preview does not require the installation of any other apps.
Because Vectary files are only accessible over the internet, the entire team always sees the most recent version, provides input in the form of 3D comments, or continues working on a colleague's project. Everything is managed using a dashboard that looks like Google Drive.
Import and convert over 60 different 3D file types, including CAD files, to AR-ready files in seconds. USDZ, GLTF, and more currencies are supported by Vectary export. With its modification tool, you can optimize your geometry while you are at it.
Mockups and elements in 3D for Figma and Sketch – In your preferred tool, use 3D mockups and elements. You can choose whatever view you like. Make your own 3D pieces and mockups.
PROS:
Super simple to use.
Free of cost.
excellent prototype tool.
CONS:
You must be connected to the internet.
Changes occur frequently.
ADVERTISEMENT
Fusion 360
Fusion 360 is a cloud-based product design and manufacturing free 3D modeling software package that includes 3D modeling, CAD, CAM, CAE, and PCB design. With the only totally integrated CAD + CAM software package, you can directly update existing features or model fixtures.
Uses:
Your 3D model can be saved in a number of formats, including STL and OBJ.
Sketching, parametric modeling, direct modeling, freeform modeling, surface modeling, sheet metal, mesh modeling, assembly, and PCB design interfaces are all available in Fusion 360.
One of the advantages of 3D modeling software is that it is cloud-based, allowing multiple designers and engineers to collaborate on the same project.
Fusion 360 is also a collaboration platform for several parties. On the same project, you can connect different teams and external stakeholders, communicate in real-time, and centralize project activities.
Fusion 360 has generative design tools that allow you to experiment with different production scenarios that fit the design parameters you have set.
There are numerous online resources accessible to educate you on how to use the software, and the learning curve is not as high as with other CAD systems.
PROS:
Non-commercial use is free. Tools that are both powerful and intuitive.
For students, entrepreneurs, and professors, [Autodesk] Fusion 360 has a free edition. – The modeling tools are excellent, allowing you to quickly create organic structures.
Because it is owned by Autodesk, it gets excellent support. – To transmit it to be cut or 3D printed, you can produce machine code (G-Code).
There are various tutorials available online, and it is becoming increasingly popular in the mechanical design business.
CONS:
Some functionality changes, which can be inconvenient when you are in the middle of a project and your workflow changes
This might be especially perplexing for individuals who are unfamiliar with 3D modeling or CAD software.
ADVERTISEMENT
MeshMixer
MeshMixer is a free 3D modeling and 3D printing software package from Autodesk that has a number of useful features to aid you in your modeling and 3D printing processes.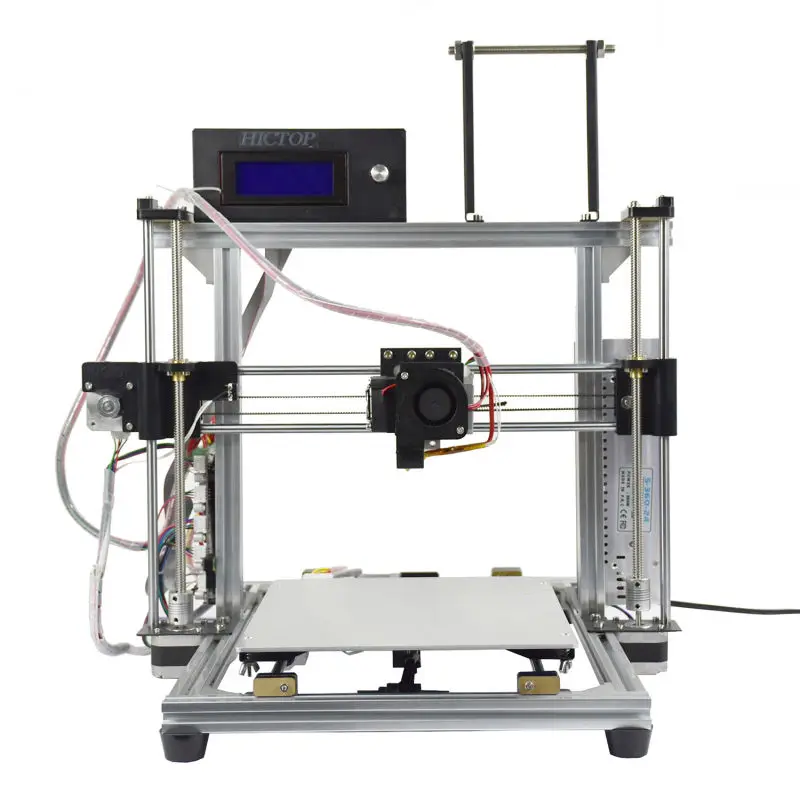 MeshMixer 3.5, which is available for Windows and Mac OS, uses surface modeling to create any form of part from another model on a triangular mesh.
This 3D software has capabilities including drag-and-drop mesh mixing, 3D sculpting, hollowing, powerful selection tools, automatic printing, and more.
Uses:
STL, OBJ, and 3MF files can be viewed and conversed about.
Mesh in imported 3D models can be repaired. Models can be edited natively within the platform.
Software is a stand-alone slicer that accepts 3D models generated by another program. The software also has a built-in 3D modeling feature.
The software can be downloaded as an app and is offered as a cloud-based, in-browser product.
This printer allows you to easily mix several models in a variety of innovative ways, such as cutting meshes and joining them together in a few clicks. You may join meshes using plane cuts, mirroring, and Boolean tools.
Models should be tweaked and optimized for 3D printing.
Analyze various model attributes (such as thickness, solidity, and stability) in relation to 3D printing.
Use a linked desktop 3D printer or an online 3D printing service like Sculpteo to print your product.
After you have finished your 3D design, you will need to export it as a 3D file for 3D printing, using the correct file format for additive manufacturing. MeshMixer may also export your model in a variety of formats.
PROS:
It has a user-friendly interface and includes capabilities that are really useful for 3D printing.
STL files can be easily edited, and an auto-fix tool is included.
Inspector and thickness tools in the analysis menu are quite useful.
CONS:
The software seems difficult to use when building from scratch.
ADVERTISEMENT
FreeCAD
FreeCAD is an on-premise, open-source CAD program that uses parametric 3D modeling and belongs to the PLM, CAx, and MCAD classes.
Product designers, engineers, architects, educators, and hobbyists are among the professional and personal users who will benefit from free 3D modeling software.
Users can use the software to make detailed things in a number of specifications. It's a great design platform for both small and large businesses.
Uses:
Catia, SolidWorks, and Solid Edge all have similar feature sets. Mac, Windows, and Linux are all supported by FreeCAD.
Managers can use FreeCAD to build objects such as boxes, cylinders, spheres, and other geometrical limitations. Businesses can generate 2D views of existing 3D models using the technical drawing module, which includes choices for detailed and cross-sectional views.
FreeCAD is an open-source paramedic 3D modeler that can be used on-premise to assist businesses design items of various sizes. On a single platform, programmers can draw limited 2D shapes and use them as a foundation for creating other things.
PROS:
It is one of the different versions of AutoCAD software when compared to other AutoCAD software.
This software allows the creation of 3D drawings at various projection angles, which is a truly amazing feature.
This software is utilized by everyone, from students to experts, and has proven to be beneficial to all.
CONS:
When we update-modules, some of the modules are not updated at the same time.
For new users, the learning curve of this software is rather steep. Some users may be required to take CAD classes in order to gain a solid understanding of how to utilize this software.
ADVERTISEMENT
SelfCAD
SelfCAD is a cloud-based CAD tool that allows all types of users to model, sculpt, slice, and print 3D objects, scenarios, and designs online at an affordable price.
This program may be used by kids, students, professionals, and hobbyists to learn or improve their 3D design skills.
This free 3D modeling software gives users access to all of the tools and features they need to create, customize, and print 3D items from a single application. As a result, they no longer need to launch and operate different applications while working on their 3D designs.
SelfCAD is equipped with simple yet powerful tools that allow users to do 3D modeling, sketching, and sculpting, as well as create accurate and artistic drawings and share their designs on social media and in public galleries.
Uses:
Users may save their 3D objects, scenarios, and designs online and access them from any computer, anywhere, and at any time because SelfCAD is a browser-based 3D modeling application.
Printing 3D design creations or sharing them online is simple with SelfCAD. Users will be able to build, fix, slice, and print 3D models directly from their browser.
SelfCAD also connects with MyMiniFactory, a digital marketplace where designers may share print-ready 3D designs for free or for a fee. They can share their 3D design work on Facebook or Instagram, as well as on SelfCAD's forum and blog.
The online 3D CAD modeling application includes a variety of tools that enable 3D modeling, drawing, sculpting, and slicing simple for users.
SelfCAD is a free 3D design program that runs in the browser. Beginners who are unfamiliar with 3D modeling and design might utilize it to learn abilities that they can utilize later in their professional jobs.
Expert designers will benefit from the program's extensive tools and capabilities, which will help them improve their CAD skills. They can foster creativity by leveraging fun-to-use tools and features in programs like shape generators and 3D sketching tools.
PROS:
It includes a lot of modeling brushes. SelfCAD also offers a unique function called Shape Generator. This allows for faster and more interesting model creation, as well as faster work with simple forms.
CONS:
The g-code can't be uploaded directly to the printer's cloud interface.
ADVERTISEMENT
Wings 3D
Wings3D is the greatest program for learning how to model in the "low-poly" approach for animation and game development. Its surface modeling tools are simple to use, and its texture mapping skills are more than adequate for hobby game projects. It also outputs in all of the common file formats.
Uses:
Aside from the UI, this free 3D modeling software's main strength is its advanced subdivision capabilities and AutoUV functionality, which allows you to export an unfolded image of your design's surface for painting and texturing in an image-editing tool.
Wings 3D also allows you to try your hand at 3D sculpting, making it a quite feature-rich free 3D modeling software.
Wings 3D is a multi-purpose 3D modeler that is arguably best suited for 3D animation and 3D printed creations.
PROS:
Advanced tools are also available. A virtual mirror is included in the software, making symmetrical modeling a breeze. It also has to modify and sculpting tools, allowing users to create even more complex models.
There is a large range of supported 3D file types to get you started, particularly for merging with other 3D workflows. It's made for modelers that know exactly what they want and how to obtain it.
CONS:
In Wings, there is no support for animation.
If you're not accustomed to 3D modeling in general, wings3D will take some time to get used to.
Its UV mapping system is also less intuitive than that of another program like Maya.
ADVERTISEMENT
Leopoly
Leopoly is a cloud-based free 3D modeling program that allows you to create digital items for 3D printing.
This 3D program includes features including a product configurator, a large range of editing tools, new customer training, a good user-friendly interface, and more.
This 3D animation software is becoming more popular than other software in the present day.
Uses:
LeoShape, LeoTrainer, LeoSpace, and ShapeLab are some of the tools available in the package.
Before printing, it can analyze a 3D model and detect potential flaws. Several export formats, such as.STL and.OBJ, are now accessible.
LeoShape is the major tool from the Leopoly portfolio: it's a software solution that allows users to model their concept, analyze it, and transfer it safely to a 3D printer.
To produce precise and sophisticated meshes, LeoShape is a cloud-based application that uses voxel modeling and vertex modeling.
LeoShape is also a visualization tool that allows the user to see the part's size, structure in space, and so on.
PROS:
Importing a 2D file into 3D mode is simple.
Improved 3D visualization
CONS:
More themes in materials and textures have been added. It's also necessary to support at least one version.
BlocksCAD
BlocksCAD is a free 3D modeling program geared toward educators. It was designed primarily for individuals who want to learn how to design and produce simple 3D models before going on to more professional applications like OpenSCAD.
The technological firm aspires to assist students and people of all ages in continuing to pursue their interests in math, technology, and science. However, before diving into the complicated OpenSCAD system, it's important to understand the fundamentals of 3D modeling.
BlocksCAD is an online tool that enables students to learn coding and computer thinking by creating things that may later be 3D printed.
Uses:
BlocksCAD is built on OpenSCAD, a free and open-source programming language.
You may utilize variables to adjust sizes, loops to create uniform design patterns, randomization in models, and use modules to construct your own library of shapes, among other things. In order to save all of the designs that have been made.
BlocksCAD is an online tool that enables students to learn coding and computer thinking by creating things that may later be 3D printed.
PROS:
Drag and drop CAD modeling in the LEGO style
This is an excellent tool for teaching OpenSCAD to children.
Before you download the OpenSCAD code, take a look at it.
CONS:
Imported STL files do not convert successfully to OpenSCAD files.
ADVERTISEMENT
Ultimaker Cura
Ultimaker Cura is a free 3D modeling program that helps you prepare your model for 3D printing. You can start printing with confidence in no time thanks to optimized, expert-tested profiles for 3D printers and materials.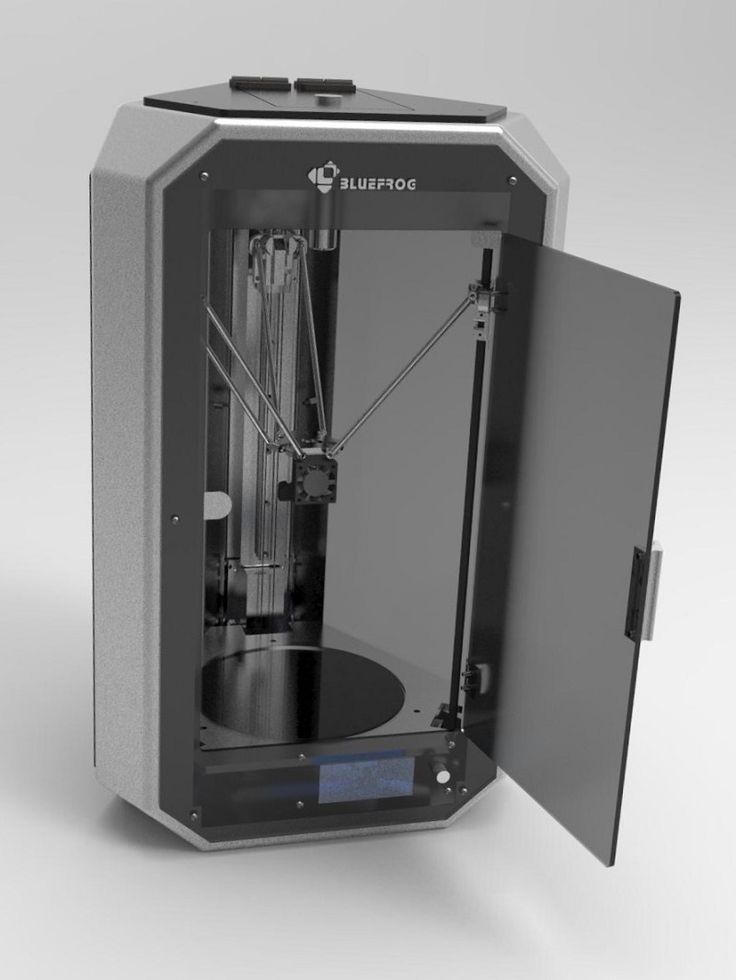 You may also streamline your workflow for optimal efficiency by integrating industry-standard applications.
Uses:
Wire printing is a fantastic feature of Ultimaker Cura that allows you to build fascinating and sophisticated three-dimensional wireframe things.
Ultimaker Cura's Spiral Mode, often known as vase mode, throws the typical layer-by-layer approach out the window. Spiral Mode, on the other hand, selects to print only the part's edge while gradually and steadily rising the height axis as it spirals upwards.
Ultimaker Cura has a great hidden feature that allows you to rapidly and simply make negatives of CAD designs. This option prints the selected model in negative and surrounds it with a wall.
PROS:
Able to promptly obtain a price estimate for the 3-D print
Cura also allows users to edit the G codes of our 3D parts, allowing me to interrupt printing by adding extra command lines.
This is useful for all 3D printers.
CONS:
At first, configuring all of our printer's parameters is a little difficult.
When loading huge files, the software can be slow. The application will occasionally crash or will have to wait a long time for it to splice.
ADVERTISEMENT
Frequently Asked Questions (FAQs)
What Exactly Does Modeling Require?
3D modeling is a phase in 3D computer graphics that entails building a three-dimensional object by adding, deleting, and altering its component pieces using 3D modeling software. You can test products using 3D modeling before moving on to the production stage.
In What Situations Do I Need To Contact A 3D Modeling Service?
If the manufacturer does not already have 3D models of his products, 3D modeling is required. If the component supplier does not have current 3D models of the products, the subcontractor must utilize their modeling technology to generate 3D models of the products, whether the items have simple or many selection options.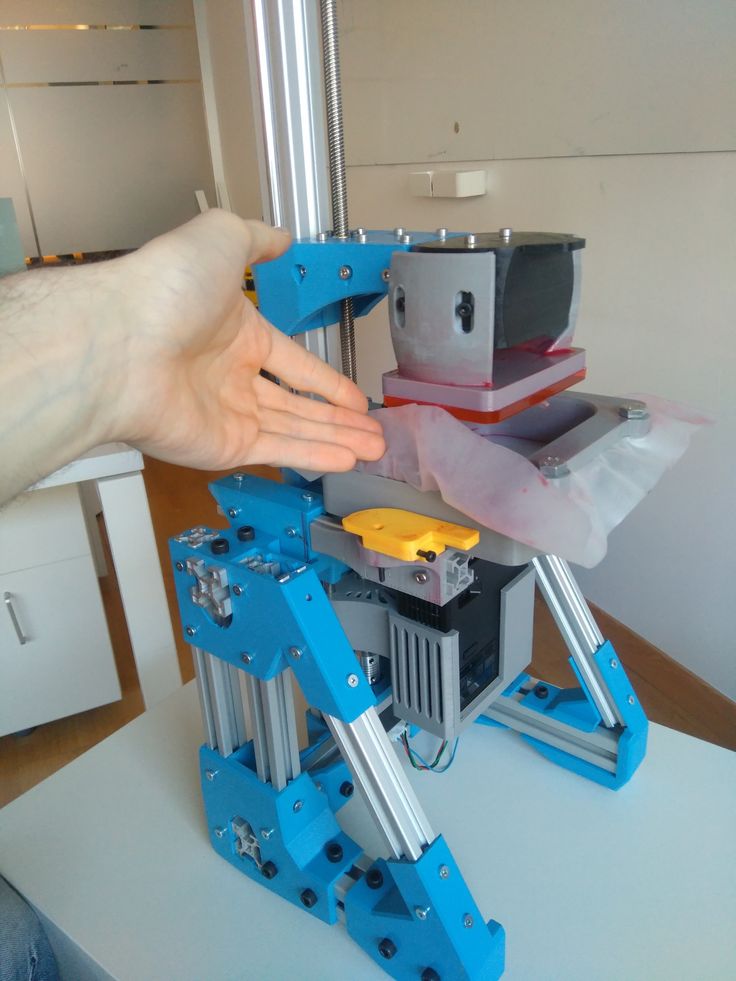 Depending on the requirements, the models may or may not be parametric. This mode is useful for including smart parameters into a model, which allows it to be modified and manufactured in several versions. The catalog is ready for release once the 3D models have been prepared.
What Is The Subcontractor's Requirement?
The subcontractor must have all of the necessary plans to comprehend the items' geometry. This includes tables with dimensions.
Is It Time-Consuming To Model Components In 3D?
Everything is dependent on the number of products you order and, more importantly, the information you offer to the subcontractor. Technical CAD professionals will be able to model your products more easily if you supply more technical information about them.
Are The Products Secure?
Rest assured, your product's geometric information is simplified, and your intellectual property is protected.
Technical CAD professionals can help you simplify your published CAD models so that they only reveal the outward geometry of your items and not what's going on inside! Engineers can still choose your parts and determine whether or not they are fit for assembly.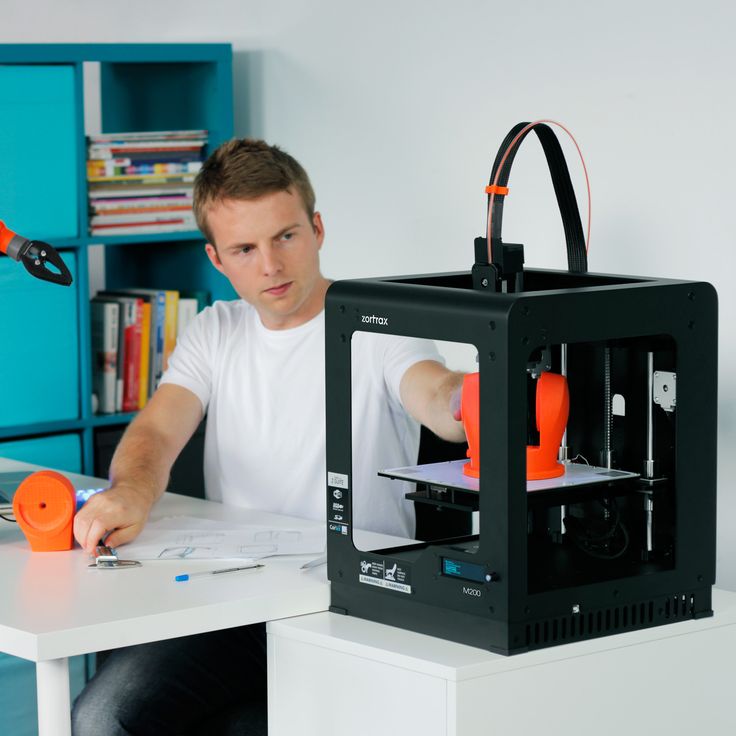 From the designer's perspective, the benefit is that your CAD files are smaller and download faster. Designers still have all the information they need to evaluate and integrate your components into their projects.
Conclusion
The world has been given some of the most incredible gifts thanks to 3D printing. The applications made possible by additive manufacturing have ensured that technology will be around for a long time. Many people have even begun their careers with 3D printing, and many more are looking forward to it.
People find it fascinating to witness images that existed only in their heads come to life in the actual world. Technology has become a source of learning for many kids and amateurs, not simply for a vocation.
Better learning options continue to emerge as demand rises. Learning 3D modeling is a foundation for mastering 3D printing. To accomplish so, all you need is the greatest free 3D modeling software, which contains all of the necessary components to begin your targeted road toward 3D printing.
Software for 3D Printing - 3D Modeling Software/Slicers/3D Printer Hosts
An Overview Of The Best 3D Printing Software Tools
Every 3D print begins as a 3D model generated in a modeling program. Years ago, we had to spend lots of money and time to acquire and learn modeling software. Now, there are many easy-to-use modeling software options available, many of which are free. This list includes some of the best options and is sorted by price, with the free ones sorted alphabetically.
The list also indicates whether the software uses solid modeling, a type of 3D modeling that always generates models that are "manifold" or "water tight." A manifold model is one in which all walls of the model have some thickness, which is necessary for 3D printing. By contrast, software that uses polygon modeling can generate walls that have zero thickness; that's fine for creating computer graphics for games and movies but not useful when 3D printing the models. Manifold models can be created with polygon modeling software, it just takes more steps and experience.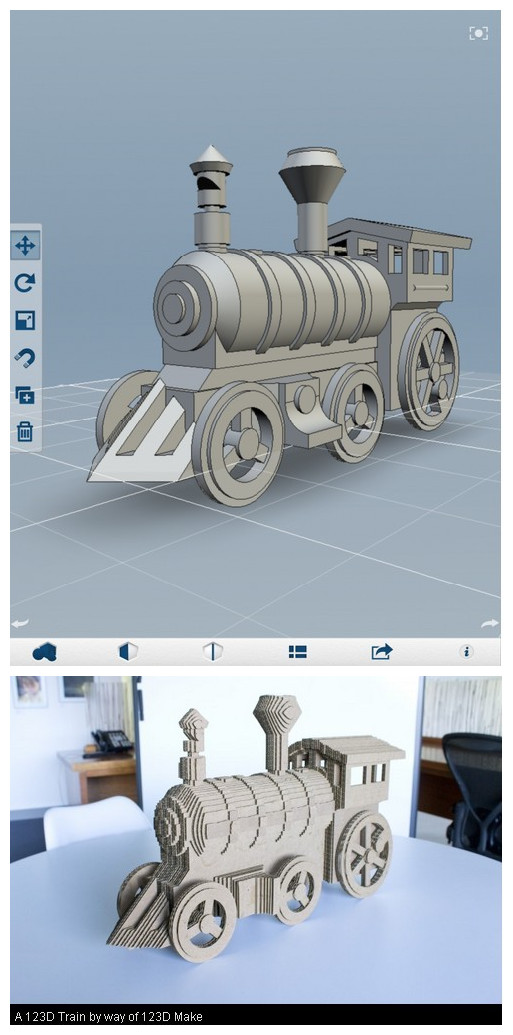 All the software in this list can create 3D printable models, but every model that comes out of solid modeling software is 3D printable.
Additionally, we've noted what skill-level of user each software is designed for: beginners, amateurs, advanced users, and professionals. In general, the easiest to use options are near the top and the most powerful options tend to be near the bottom, though there are some outliers found throughout. Most of these software can be tried for free and there are free tutorial videos available for all of them.
Quick jump to:
3D Modeling Software
Tinkercad
Blender
BRL-CAD
DesignSpark Mechanical
FreeCAD
OpenSCAD
Wings3D
3D Slash
SketchUP
Fusion 360
MoI 3D
Rhino3D
Modo
Cinema 4D
SolidWorks
Maya
3DS Max
Inventor
Slicers & 3D Printer Hosts
Ultimaker Cura
Simplify3D
Slic3r
Repetier
KISSlicer
ideaMaker
OctoPrint
3DPrinterOS
3D Modeling Software
These tools are all about creating models for 3D printing.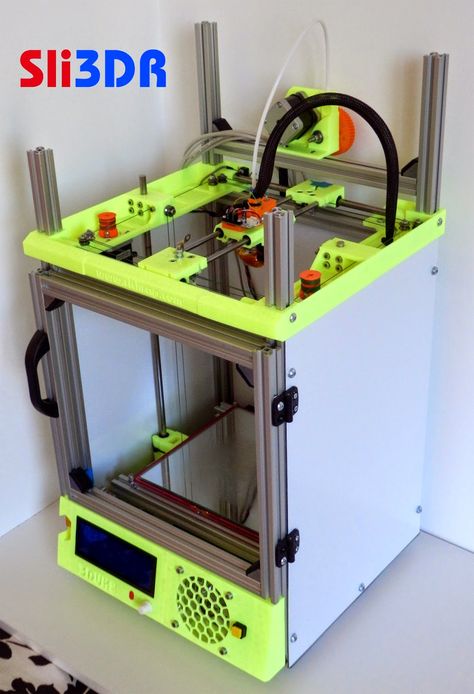 Some of them are pretty easy to use while other programs are only suitable for professional users with years of experience.
Tinkercad
Price: Free
Solid modeling: Yes
Intended for: Beginners
What makes it special: It's designed to allow anyone to create 3D printable models and serves as an introduction to solid modeling.
This is a browser-based 3D design app geared towards beginners. The software features an intuitive block-building concept, allowing you to develop models from a set of basic shapes. Tinkercad is full of tutorials and guides to aid any aspiring novices get the designs they're looking for. It even allows you to share and export files with ease.
With a library of literally millions of files, users can find shapes that suit them best and manipulate them as they wish. It also has a direct integration with 3rd party printing services, allowing you to print and have your print at your door-step at the press of a button.
Even though it can be a bit too simple to the point of limitation, it serves as a great way to learn about 3D modeling.
Blender
Price: Free
Solid modeling: No
Intended for: Amateurs and advanced users
What makes it special: It's open source, feature-rich, and includes tools for sculpting, animation, simulation, rendering, motion tracking, and video editing.
In essence, Blender covers many facets of 3D creation, including modeling, animation, and simulation amongst others. This open-source software has a steep learning curve and is ideal for users who feel ready to transition to designing complex 3D models. Check out our Blender tutorials for 3D Printing page.
Blender is actually a free 3D modeling software which was originally for 3D animation and rendering using polygonal modeling techniques. Despite its origins as a software for artists, it is considered quite accessible.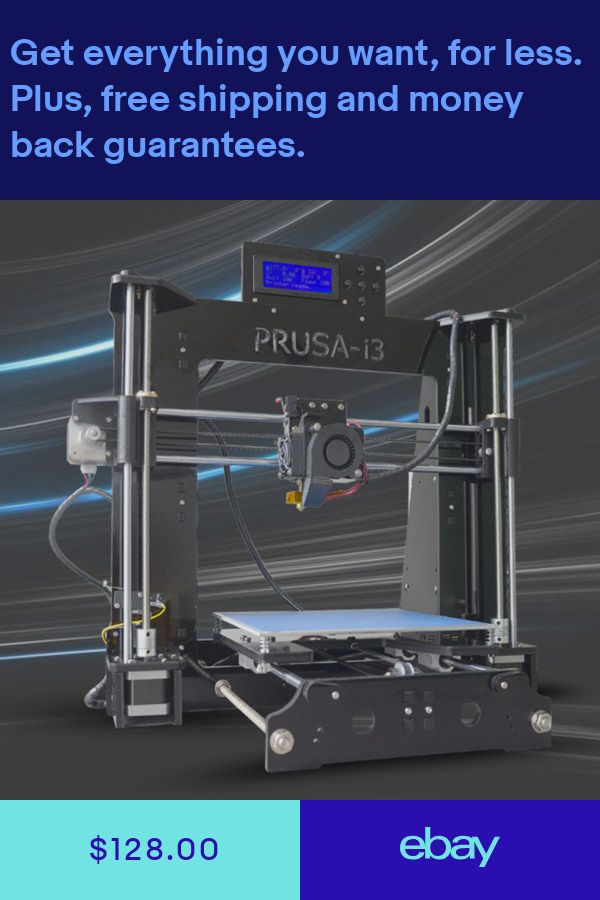 One of the software's interesting features is the photorealistic rendering option. This gives the models an air of realism that few free software can achieve.
BRL-CAD
Price: Free
Solid modeling: Yes
Intended for: Advanced users
What makes it special: Developed and used by the US Army to support ballistic and electromagnetic analyses. Also includes ray tracing and geometric analysis tools.
This open-source software is an advanced solid modeling system with interactive geometry editing. It is apparently used by the U.S. military to model weapons systems, showing that it is quite dependable but also very advanced. BRL-CAD offers a high level of precision due to its use of specific coordinates to arrange geometric shapes.
It offers a large library of simple and complex shapes users can implement into their own designs. They can take multiple shapes and combine them at their leisure, as well.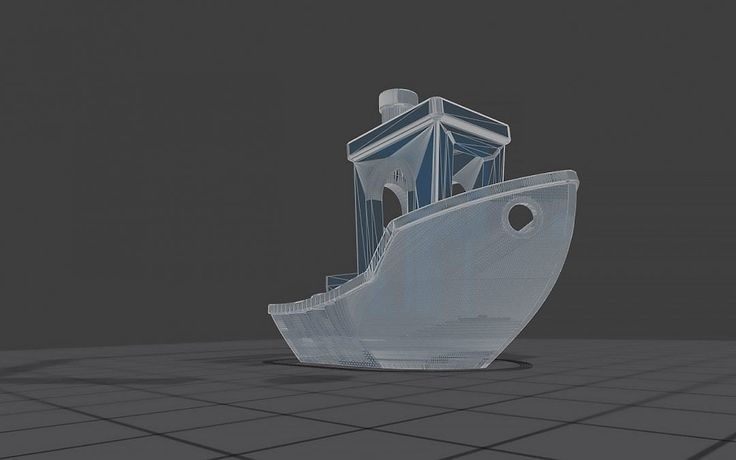 The software used to be quite costly, however it was converted to open source a few years ago. It includes over 400 tools in its arsenal. It also runs at great speeds, especially considering how dense its features are.
DesignSpark Mechanical
Price: Free
Solid modeling: Yes
Intended for: Amateurs and advanced users
What makes it special: A library of 3D models from industrial suppliers and the ability to generate a bill-of-materials for designs. Electrical and PCB CAD tools are also available.
This nifty and free CAD software is ideal for professionals and advanced hobbyists alike. The user interface is relatively straightforward and the software runs quickly, meaning efficient designing. You also have the capability to generate a bill-of-materials that calculates the cost of printing potential 3D design projects.
DesignSpark Mechanical allows users to utilise an in-built library to mix with own drawings.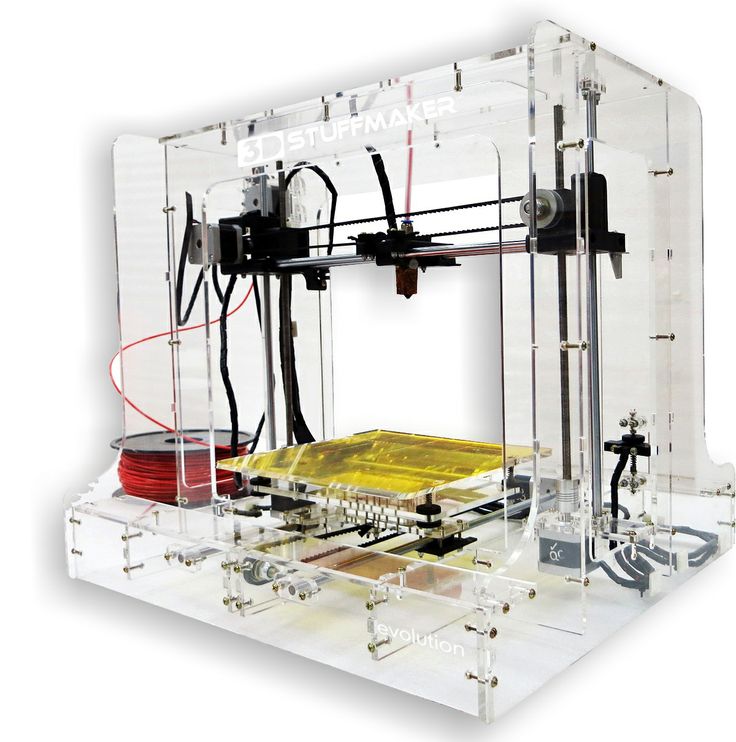 Another feature that new users might find useful is the pull feature that allows users to create 3D models from only a surface. It is feature-rich for a free software and quite beginner-friendly.
FreeCAD
Price: Free
Solid modeling: Yes
Intended for: Amateurs and advanced users
What makes it special: Models are fully parametric and recalculated on demand with an undo/redo stack. Other features include robotic simulation, architectural tools, and a path module for CAM (Computer Aided Manufacturing).
A parametric 3D modeling tool that is open-source and enables you to design real-life objects of any size. The parametric component makes editing your design a piece of cake. Simply go to your model history and change the parameters, and you'll have a different model. As the name suggest, it is in fact totally free. The upside of this is that none of the tools are blocked behind a pay wall, so you can tweak your models to your heart's desire.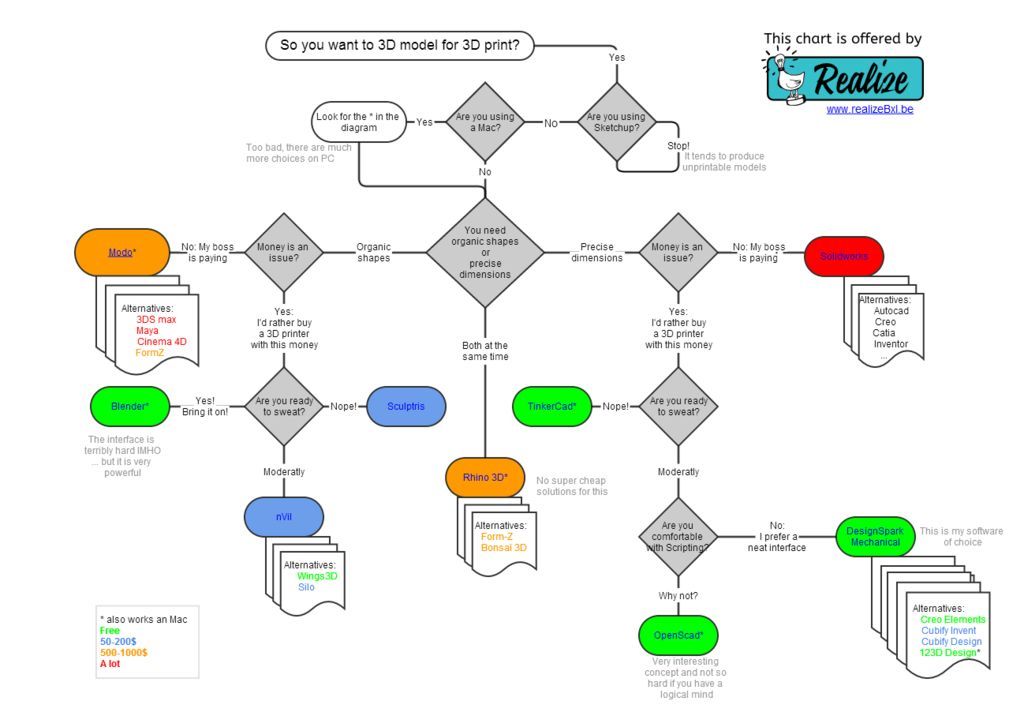 It's not the best for professional purposes, but it's a great training tool. Despite it's basic options and design elements it's worth a try if you're new and don't want to have to invest in something before you dip your toe in the water.
OpenSCAD
Price: Free
Solid modeling: Yes
Intended for: Amateurs and advanced users
What makes it special: Designed for programmers, models are generated through typing scripts.
OpenSCAD is a free software with a ton of features and a unique way of creating models. This software takes a programming approach to 3D modeling, making it a unique addition to this list of 3d printing software tools. Instead of the traditional interactive modeling interface, users write code in a script file that describes the parameters of the 3D object. Once you've entered your code, you can view the shapes you've created by clicking a "compile" button.
Another great feature that OpenSCAD has is the ability to import 2D drawings and extrude them as 3-dimensional. It uses a part profile from drawings made in a standard sketching software and use the SXF file to do this. With its stronger focus on programming, OpenSCAD may appeal to some while alienating others. Regardless, it is still a powerful tool.
Wings3D
Price: Free
Solid modeling: No
Intended for: Amateurs and advanced users
What makes it special: Polygon modeling enables the creation of more organic shapes. Standard tools can be accessed through a right-click menu.
Wings3D is another open-source polygon model tool. Despite being freeware, it comes with a wide range of mesh and selection tools. Tools like mirror make symmetrical modeling a breeze. Seeing as it is a program for beginners, it is very user-friendly and the learning curve is quite steady.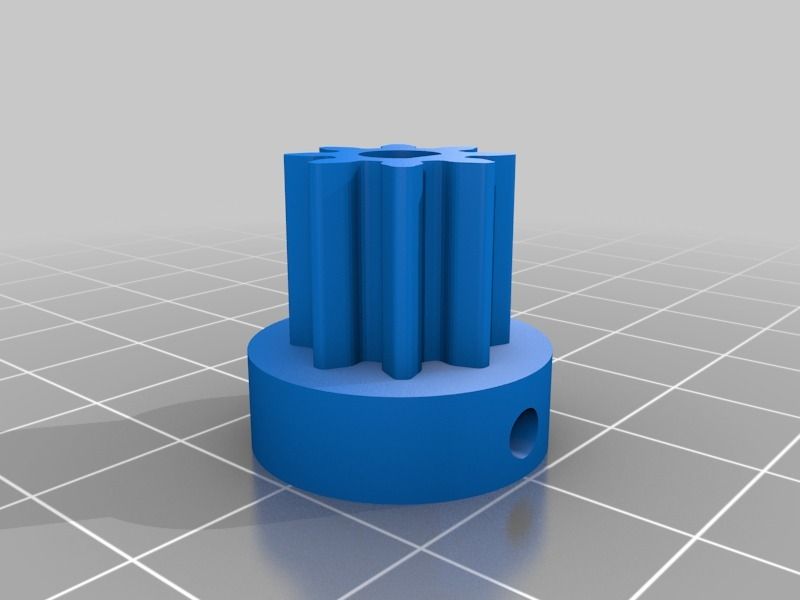 Features like the customisable hotkeys and easy to use interface are indicative of its status as an ideal tool for starters.
Despite the ease of use, it has no shortage of useful features such as plane cut, intersect, inset, bend, sweep, circularize, and sheer, making it capable of some very impressive models. It also supports a very wide range of file formats for both import and export. Despite its simple and plain looks, it is definitely worth checking out if you're just starting out.
3D Slash
Price: Free web version; Premium license is $24/year and a Commercial license is $240/year
Solid modeling: Yes
Intended for: Beginners and amateurs
What makes it special: Models are created through "slashing" 3D blocks away to shape them as desired.
3D Slash focuses on providing design software with a uniquely fun user interface and enough advanced features to work with a high level of precision.
You can also make logos and 3D text with this software. 3D Slash is free to use and ideal for beginners, however there a range of price packages that add in features for cooperative use or commercial use depending on the needs of the consumer. Additionally, the free versions has limitations in terms of functions, higher resolutions and colours you can apply. It's intuitive interface with a block cutting style to create shapes makes it simple enough for anyone to use.
Even if you can't find the creative spark to start a design from scratch, there are a multitude of files available for download that you can import and then cut apart into something new. Novel features like the cursor mode that makes interior designing much easier are great additions. Aside from its ability to run on standard mode, it an can also be used with VR head sets. While the blockish style can be limiting in terms of range of shapes one can make and less pleasing to the eyes, it is nonetheless efficient and practical.
There are few software that are as quick from concept to finish as 3D slash.
SketchUp
Price: Free web version; Pro version is $299/year
Solid modeling: No
Intended for: Beginners to advanced users
What makes it special: Intuitive and powerful, with a library of user-generated and manufacturer-produced models.
SketchUp is another good modeling software because it maintains that balance between usability and functionality, making it ideal for most skill levels. The software has an easy learning curve and there are advanced features available for professionals at an extra cost. It is especially good for designing interior and exterior architectural projects but also has tools for a diverse range of other purposes.
Anything complex can take quite a while, but simpler designs aren't too time-consuming. A freeware version, SketchUp Make, and a paid version with additional functionality, SketchUp Pro, are also available.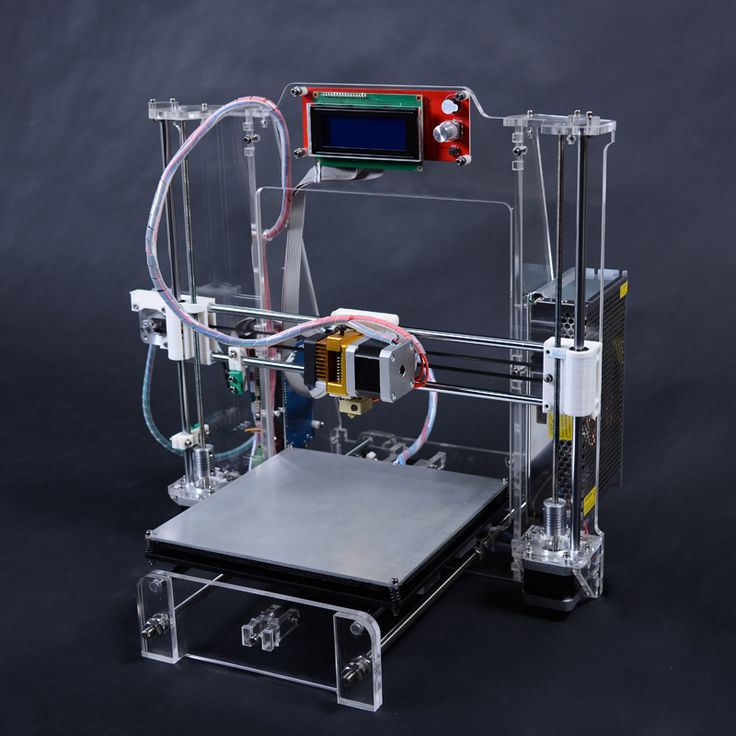 Fusion 360
Price: Free for personal use and startups, $595/year for commercial license
Solid modeling: Yes
Intended for: Amateurs to professionals
What makes it special: Lots of features, such as tools modeling and sculpting, generative design, simulation, assemblies, collaboration, 3D printing, and CAM.
This is a unique addition to the list of 3d printing software tools. Fusion 360 is a cloud-based 3D CAD program that utilizes the power of the cloud to bring design teams together and collaborate on complex projects. Another advantage of the cloud platform is that Fusion stores the entire history of the model including the changes to it. Numerous design options are available, including freeform, solid, and mesh modeling.
Fusion 360 operates on a monthly payment subscription basis. The developers also regularly update the features, making it better as new instalments come along.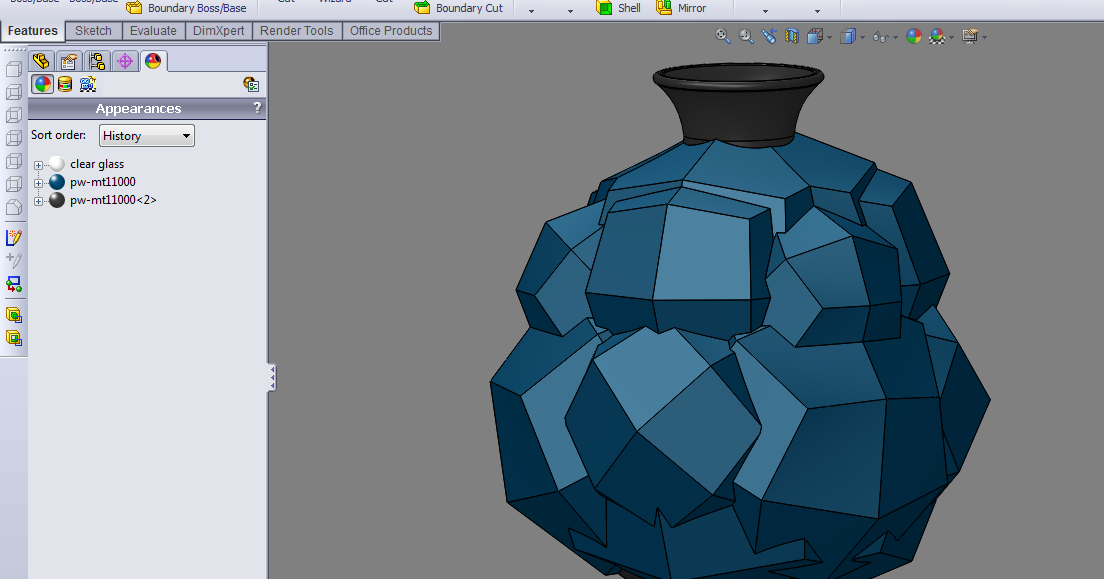 It runs on multiple platforms and allows users to access their information wherever they want.
MoI 3D
Price: $295
Solid modeling: Yes
Intended for: Amateurs to advanced users
What makes it special: Can create smooth meshes from CAD models and is pen-tablet friendly.
Short for Moment of Inspiration, MoI offers a sleek UI and powerful range of CAD tools for users specializing in polygonal modeling. The program comes with advanced boolean functions that enable quick design of "hard surface" models. It is a user-friendly software that uses the NURBS modeling system.
While it isn't free, it is cheaper than some of its competitors. It has a good amount of functions in it, yet avoids being too cluttered with pointless features. The system which uses curves and booleans makes workflow quicker as well.
Rhino3D
Price: $995
Solid modeling: No
Intended for: Advanced users and professionals
What makes it special: Very powerful and full of features for modeling, analysis, rendering, 3D capture, CAM, and 3D printing.
The company behind this software markets it as the world's most versatile 3D-modeler. The software is available for download in a variety of bundles on their website at various prices. The program uses a precise and mathematical model known as NURB, allowing you to manipulate points, curves, meshes, surfaces, solids, and more in all sorts of ways. Ultimately, given the range of design features available with Rhino3D, it's hard to argue against its claims about unrivaled versatility in creating complex 3D models.
Users have commented on how the software can be very difficult to learn. This is a natural trade-off between capabilities and user friendly many designers have to make when creating a detailed software. While it is not the most accurate software at capturing user intent, it is one of the best on the market.
Modo
Price: $599/year or $1,799 for Perpetual license
Solid modeling: No
Intended for: Amateurs to professionals
What makes it special: Procedural modeling and artist-friendly tools for modeling, animation, texturing, and rendering.
Modo provides creative 3D polygon and subdivision surface modeling tools with a lot of flexibility, allowing you to create both freeform organic models and precision meshes using the same software.  This is a professional-grade program with a range of features designed for advanced 3D designers, and the price reflects this.
Even though it isn't the most user-friendly software, it hosts a large set of features while running smoothly. The speed of the software is particularly evident in terms of baking textures. It also works with partner software and extensions as additional customisations.
Cinema 4D
Price: $720/year or $3,945 for Perpetual license
Solid modeling: No
Intended for: Amateurs to professionals
What makes it special: An intuitive interface, parametric modeling, and procedural workflow.
This is an extremely powerful 3D modeling tool that lets you create complex 3D designs.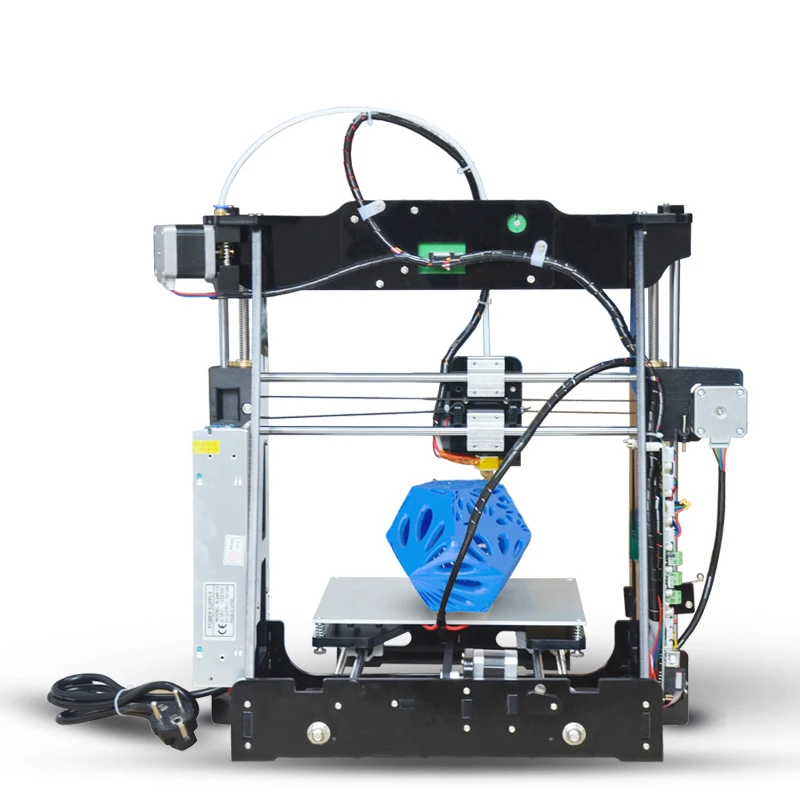 Cinema 4D's quite flat learning curve makes it approachable for beginners intimidated by software with advanced features. The program is regularly updated with free service packs, which help to optimize how it runs on various operating systems.
The user friendly options present the prints in very accessible ways. Scaling and shading options make modeling far easier. It's sculpting tool is a great example of why this software is ideal for editing models and pre-existing files.
SolidWorks
Price: $1,295/year or $3,995 for Perpetual license
Solid modeling: Yes
Intended for: Amateurs to professionals
What makes it special: Powerful editing tree and tools for manufacturing, assemblies, simulation, cost estimates, CAM, and 3D printing.
Now we move on to SolidWorks. This is a CAD program often used by professional 3D designers. There are a plethora of advanced features included, such as design validation tools and reverse engineering.
Solidworks comes in three distinct packages, depending on the exact features you need.
Solidworks tends towards the industrial side of things. It is practical and detailed. While most software, mimic curves through gently inclining flat structures, Solidworks uses a system of nurbs that create averages of the edges to produce fantastically detailed curvatures. It only does away with polygonal modeling, opting instead for dimensional sketching. As a result, resizing becomes far less of a hassle.
Maya
Price: $1,545/year
Solid modeling: No
Intended for: Advanced users and professionals
What makes it special: Procedural effects and powerful world and character creation tools.
Primarily marketed at animation professionals, Maya is useful for many aspects of 3D modeling, especially in terms of mathematically smooth surfaces and shapes. Maya was originally slated as a 3D animation software, but is very useful in 3D printing as well.
Thus, a lot of the interface options are more reminiscent of sculpting and animation.
Maya is more applicable to artistic printing requirements. It has a fast rendering engine and is best for highly detailed models with many intricacies. The downside is that it is very expensive (it is, after all, the same software used for high-budget movie CGI|). Nonetheless, it allows for realistic representations of reflection and colour on a software with smooth operation.
3DS Max
Price: $1,545/year
Solid modeling: No
Intended for: Advanced users and professionals
What makes it special: Advanced users and professionals
Another program that focuses on animation, 3DS Max offers some great 3D modeling features such as shading tools, parametric mesh modeling, and polygon modeling. This Windows only software is a favourite among video game developers, many TV commercial studios and architectural visualization studios.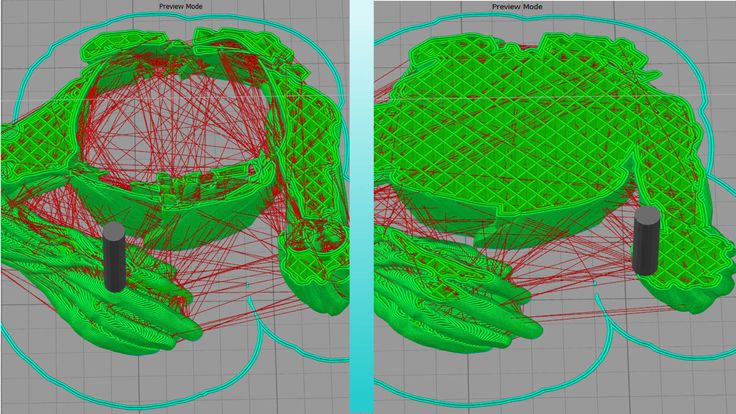 Inventor
Price: $1985/year
Solid modeling: Yes
Intended for: Advanced users and professionals
What makes it special: Tailored specifically for product design and engineering applications and loaded with tools for simulation and manufacturing.
Inventor 3D CAD software offers professional-level 3D mechanical design. The program comes with freeform, direct, and parametric modeling choices. Furthermore, you also get automation and simulation tools.
Developed by Autodesk, Inventor comes in different packages depending on level of proficiency (student, professional etc.). One of the great things about Inventor is how they improve the software with user feedback. New versions include improvements to visual data representation and the ability to easily reference 3rd party designs without the need to convert file formats.
Slicers & 3D Printer Hosts
The second section of this list of the best 3D printing software tools focuses on programs that help you to execute a 3D print.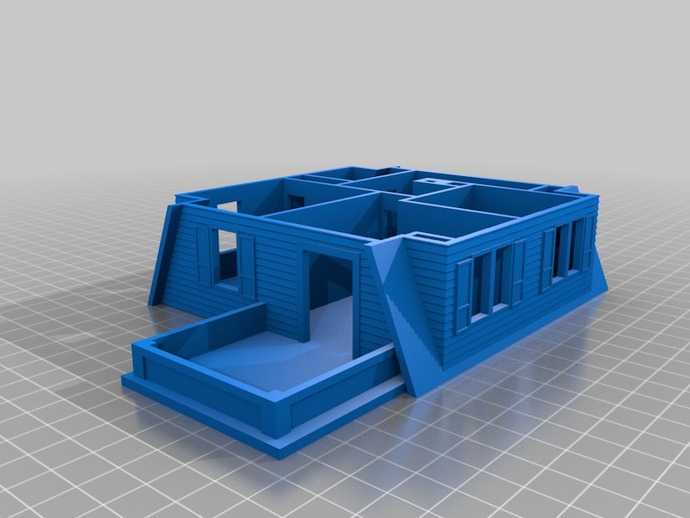 Slicers are the easiest way to go from a 3D model to a printed part because they take a CAD model, slice it into layers and turn the model into G-code. The slicer software also includes 3D printer settings like temperature, layer height, print speed, etc. to the G-code. The 3D printer can read this G-code and make the model layer by layer following the instructions set in the G-code.
Ultimaker Cura
Despite its name, Cura can be used with almost any 3D printer because it is an open-source slicer. The program is ideal for beginners because it is intuitive and fast. Most of all, it's easy to use. More advanced users can access a further 200 settings to refine their prints.
Simplify3D
Simplify3D is an extremely powerful premium slicing tool that helps you drastically improve the quality of 3D prints. Not only does Simplify3D slice your CAD into layers, it also corrects any problems with your models and allows you to preview the end result, helping to further identify any other issues.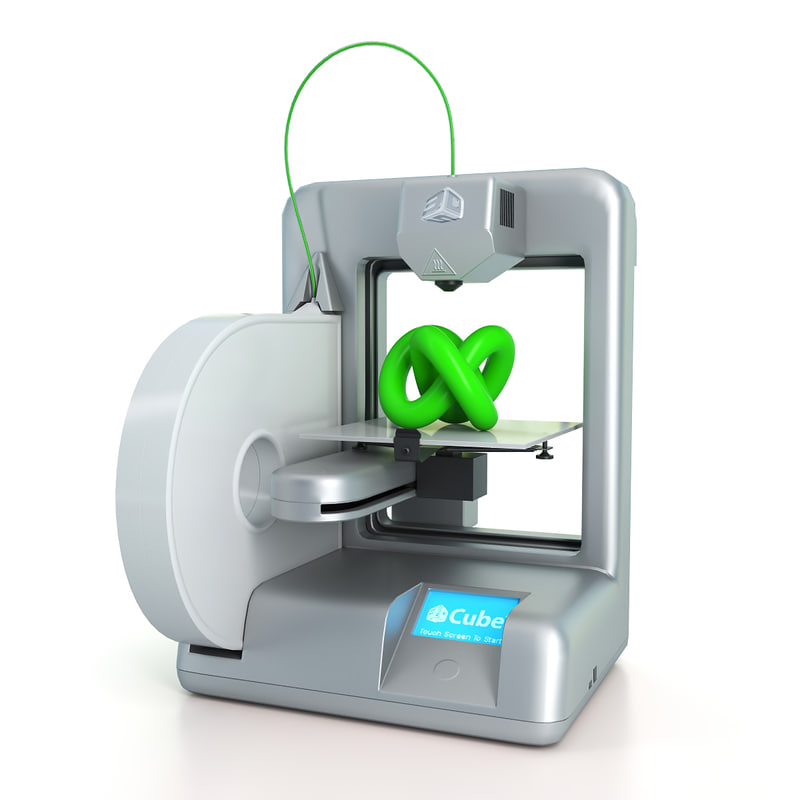 Advanced users will need to decide if the premium features are worth paying for compared to open-source slicers.
Slic3r
This open-source software includes real-time incremental slicing, 3D preview, and more. It is one of the most widely used 3D printing software tools. The incremental real-time slicing ensures that when you change a setting, the slicing doesn't need to start from scratch. Only the G-code for affected parts is recalculated. The end result is a fast, flexible, and precise slicing program.
Repetier
This open-source slicer software supports three different slicing engines; Slic3r, CuraEngine, and Skeinforge. Repetier can also handle up to 16 extruders with different filament types and colors simultaneously, and you can visualize your end result before printing. There is a lot of customization and a lot of tinkering involved, making Repetier ideal for more advanced users. You also get remote access to your printers with Repetier host.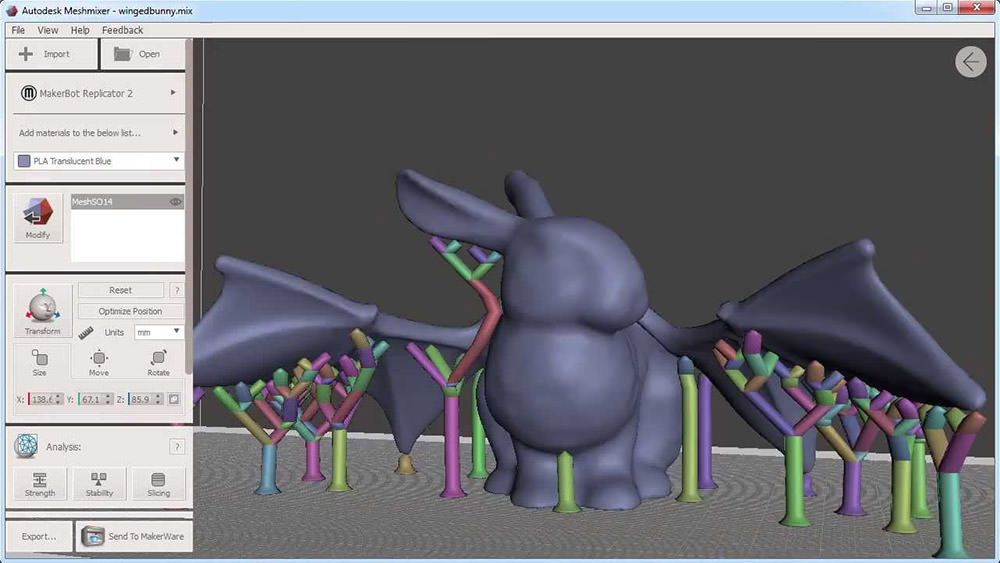 KISSlicer
This slicing software does its job well, although the user interface is somewhat basic. Still, if you just need a slicer that delivers great results, use KISSlicer. Note that the basic version is for single-head machines only. You'll need a PRO version for multi-head machines.
ideaMaker
This free slicer is distributed by Raise3D and provides fast, simple slicing for most 3D printers. Team members can share print profiles and supports can be automatically or manually placed. The adaptive layer height tool allows the software to adjust layer height depending on the level of detail in the model, maximizing print quality while minimizing print time. Remote monitoring and control is also available.
OctoPrint
A free open-source web-interface that allows for remote control and monitoring of 3D printers. It's compatible with most 3D printers and allows users to watch their prints with an embedded webcam feed. Prints can be started, paused, and stopped remotely, and plugins are available to track print statistics and send push notifications on job progress.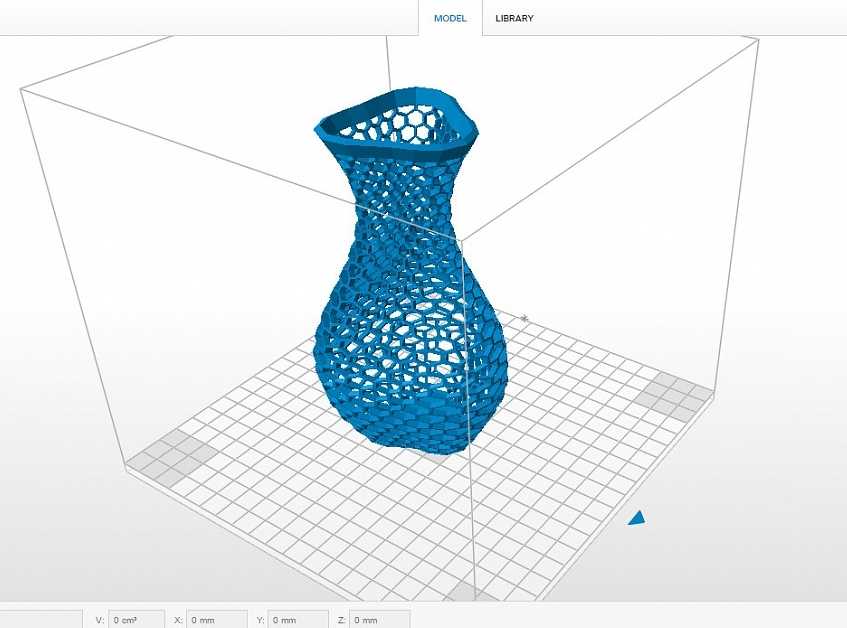 3DPrinterOS
This nifty cloud 3D printer management software comes at a cost. The essential idea is the management of the entire 3D printing process with one platform. Users can edit and repair designs, slice STL files from the cloud, and even send files for printing from anywhere in the world. The software also features the capability to share CAD files.
top 12 programs for beginners
There are hundreds of different free 3D modeling software tools for beginners who want to create their own 3D models. Users can export their models and either 3D print them or post them online for others to download for free or for money.
These programs range from easy-to-use for beginners to professional ones that can take years to learn. That's why we've put together our list of the best free 3D modeling software to help you make your choice.
Some free online programs run entirely in the browser, while others need to be downloaded. But they are all, at least in the short term, free.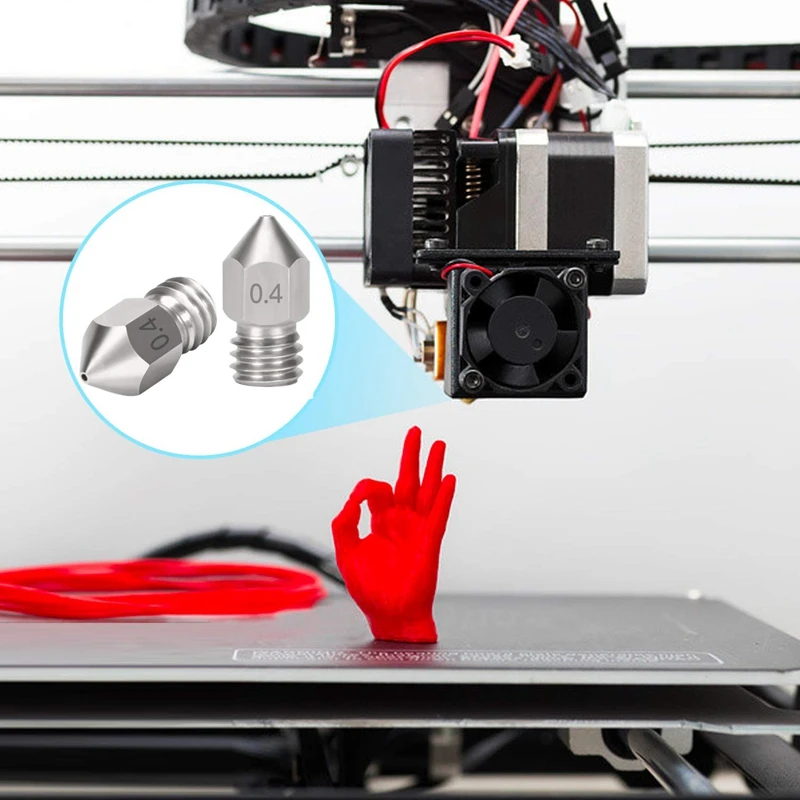 List of the best free 3D modeling software in 2021:
1. TinkerCAD is the best program for beginners
2. 3D Slash is a simple program for beginners
3. FreeCAD is free and open source
4. Sketch Up
5. Blender - Extended Freeware
6. MeshMixer
7 Fusion 360
8. Vectary
9.SelfCAD
10 BlocksCAD
11.OpenSCAD
12. Wings 3D
Criteria used for evaluation:
1. TinkerCAD is the best free software for beginners
The country of the developer is the USA. Available to work in the browser.
It is one of the many programs of the 3D CAD giant Autodesk, TinkerCAD. The tool looks deceptively primitive, easy to use, but again and again it makes it to the top of the best free programs.
TinkerCAD allows you to create detailed 3D models using basic shapes by joining them together.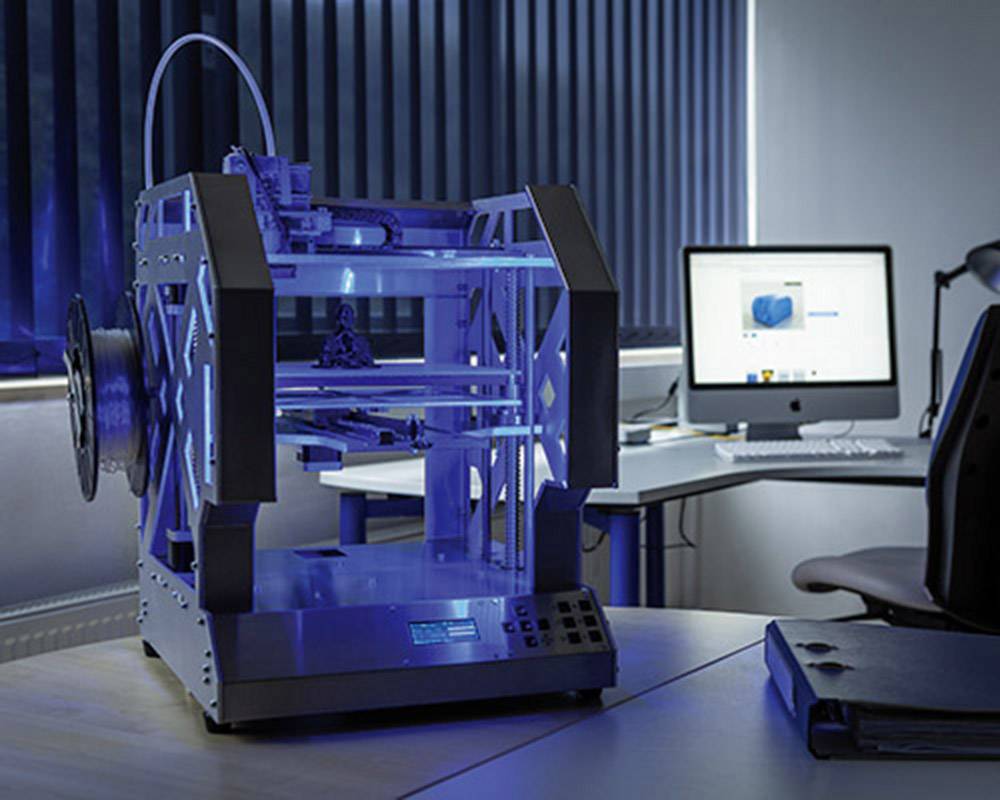 The learning process is much easier than in other programs. It is perfect for beginners and kids to teach kids how to 3D print. It is most often used in schools and classrooms around the world. You can get started in minutes in your browser without downloading. What's more, you can download the TinkerCAD app and play with the models on your smartphone or tablet!
Autodesk produces many software products for various industries. TinkerCAD is perfect for beginners in 3D design to make something cool. You can export the model to STL and any other format and send it to a 3D printer. Once you gain the necessary experience, you may need a more sophisticated program such as AutoCAD. But at the same time, TinkerCAD remains a great program to start your career as a 3D designer.
2. 3D Slash is a simple free program for beginners
The basic version is free, the premium version costs $2 per month.
Ideal for beginners. 3D Slash is not like a regular program, more like a friendly, interactive 3D world where you can create whatever you want.
The development team clearly thought out how to make the user interface as natural as possible, understandable to non-designers, without a complex learning process. The functionality is intuitive and convenient.
At the same time, you are not limited to just basic shapes. You can create impressive and more complex objects. The standard version is free, the premium version comes with a small monthly fee. School and professional plans are also available.
3. FreeCAD is free and open source software
FreeCAD was released back in 2002, and while it's still in beta, it's progressed a lot. It is designed to make the process of creating 3D versions of real objects as efficient and simple as possible.
A very useful feature is the ability to start with a static 2D sketch, from which you can then build the final 3D model. FreeCAD works well on Windows and Mac, you can easily export the model as STL, OBJ or even DXF files, for example for CNC.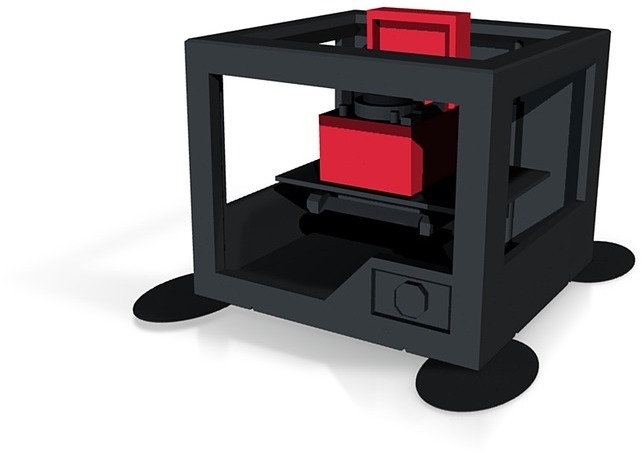 Although FreeCAD was developed primarily for machine tools, it can also be used for 3D printing. What's more, FreeCAD is open source, so you can work with Python.
FreeCAD is ideal for users with some design experience, as some of the tools can be difficult for beginners. But overall it is a very powerful free 3D modeling tool.
4. SketchUp
The basic version is free, the Pro version costs $299 per year. The country of the developer is the USA.
The program is a veteran of the 3D modeling software industry, created in 2000 by Lastsoftware. In 2006, Google bought it to implement this versatile and powerful tool in its services. It has since been sold to Trimble Inc., who have offered a free version. SketchUp is a great choice for beginner designers. It, like TinkerCAD, is easier to learn than most other 3D programs. Contains almost all the tools you might need.
While SketchUp is mostly used by architects, it is gaining more and more popularity in 3D printing.
The tools are surprisingly well suited to 3D CAD file creators. You can download the SketchUp STL extension to create files in STL.
SketchUp has a simple interface that is not overloaded with information. You can easily figure it out in a few hours and create a very realistic 3D model on the first day.
5. Blender - Extended Freeware
The country of the developer is the Netherlands.
Possibly the most popular 3D design software. Blender has a huge active community that shares its STL files and 3D models as well as information on the web. A quick Google and YouTube search will turn up thousands of links where users showcase their 3D designs and share their Blender 3D experience. Such popularity is primarily due to the fact that the program is 100% free and open source. You can create almost anything in it. The choice of tools is huge.
The learning process is more complex than previous programs. However, thanks to its toolset, Blender is a versatile 3D modeling program.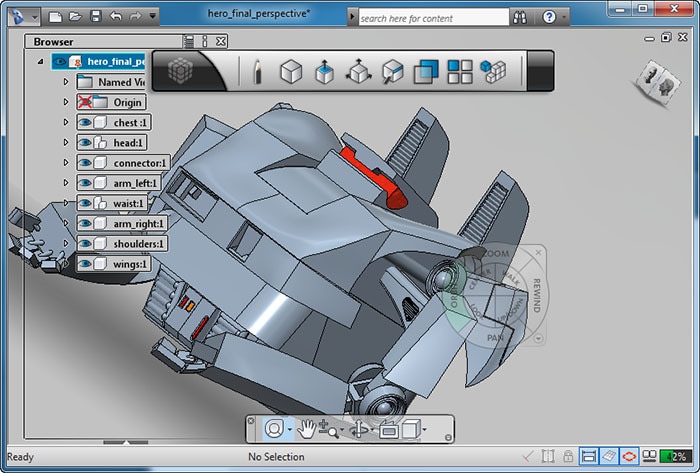 It is used in a variety of applications ranging from VFX for movies, video games, 3D model design to 3D printing. In addition, Blender comes with an integrated game engine as well as detailed modeling tools and video editing capabilities. This incredible free software is ideal for game developers and experienced 3D modelers.
6. MeshMixer
The country of the developer is the USA.
Meshmixer is a unique program that doesn't fit into any particular category. Another development from Autodesk, Meshmixer sets itself apart from the competition in that it allows you to edit existing models using a variety of tools, including animation, buckle/fill, repair. Meshmixer is well suited for design modification and quality assurance. Useful for both beginners and experts. Allows you to improve and prepare your models for 3D printing.
Another important advantage of the program is the possibility of using it in topological optimization. With simple tools, parts can be made lighter and more economically.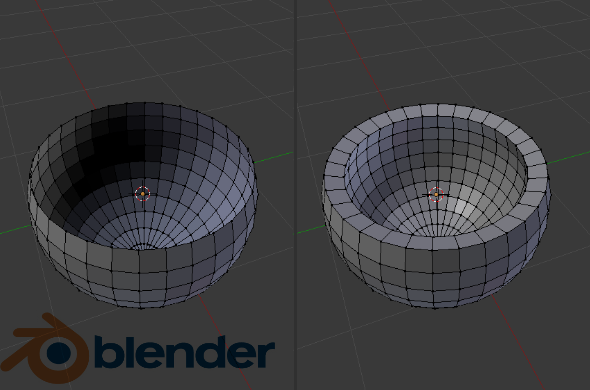 This is especially useful for subsequent 3D printing in industries such as aerospace and automotive, where the weight of the model is very important.
All in all, Meshmixer is a versatile option for those who need to improve their 3D model. Beginners can change their models, experts can optimize industrial designs.
7. Fusion 360
The program is free for personal use for a year, the Pro version costs about $500 per year.
The country of the developer is the USA.
Another Autodesk development for schools and academic institutions. It is undoubtedly a tool for experts, but easy enough to use for an educated beginner. Fusion 360 is a sharing program that allows you to share STL files via the cloud for collaborative editing and model optimization.
It has powerful tools for working on almost any industrial 3D design. It has built-in functions for estimating the load that the components of a 3D model will face.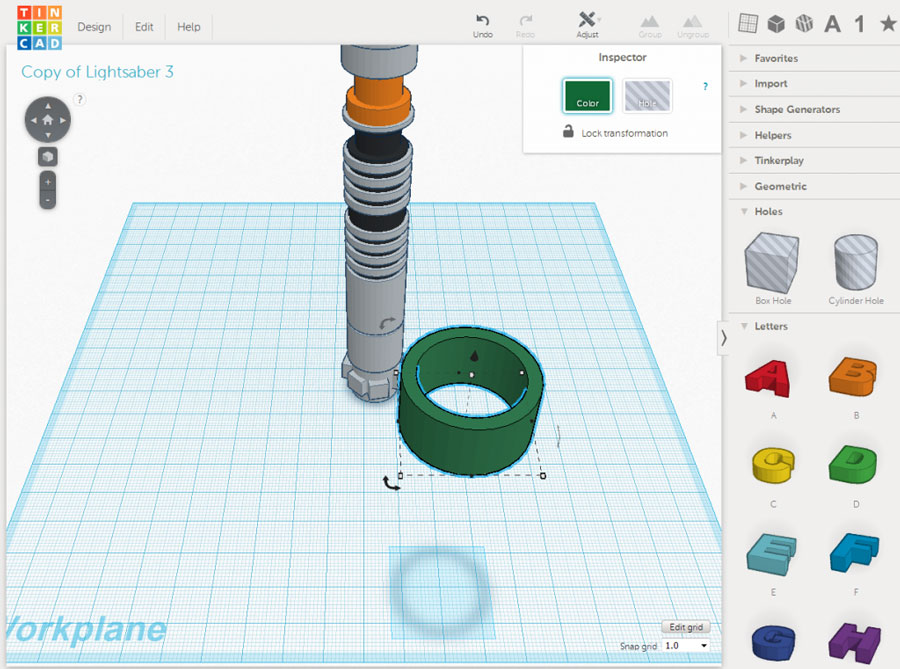 This allows designers to find potential weaknesses before printing. Once created, you can easily export the model to an STL file or any other format. The program has recently become free for students, startups, and more. If you have some experience or want to improve your 3D design skills, this 3D software is perfect.
8. Vectary
Free program with premium features for $12 per month.
Vectary launched in 2014 and calls itself the most accessible 3D and AR design platform. This is a free web-based 3D modeling program. Vectary offers templates with pre-rendered and lit screens that you can place your 3D models in front of for product photography and other artistic purposes. A simple work interface with the necessary set of tools makes working with lighting and modeling easy. You can easily export your finished design or scene as an AR model.
The free package includes access to Vectary Studio for creating and designing models, as well as the ability to export your creations to OBJ or STL formats.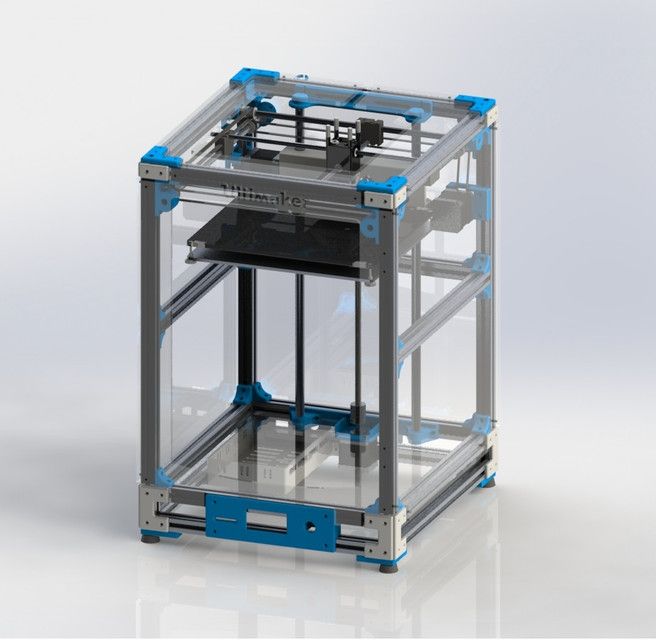 For other formats, you will need an update. You can create up to 25 projects for free, as well as access a library of 3D assets, materials, and Vectary icons. A paid upgrade gives you access to AR preview tools, as well as project sharing features and teams for better and faster feedback between multiple people.
9. SelfCAD
Free program for education. For the rest, it costs $4.99 per month.
The country of the developer is the USA.
SelfCAD focuses on being the best browser-based, free, no-download 3D modeling software for students around the world. It is popular in American schools teaching 3D design to students. Simple and easy to use, requiring a short training period, SelfCAD has all the necessary tools for creating models. It also has slicing tools to prepare STL or G-code files for 3D printing.
SelfCAD is a simple 3D design program with a very clear interface, suitable for beginners.
10.
BlocksCAD
The program is provided free of charge. There are paid educational versions for schools.
The country of the developer is the USA.
BlocksCAD is learning-focused and was created for STEM students in grades 3 through 8. It is a cloud-based free 3D modeling software that promotes learning about mathematics, computational thinking, coding concepts, and designing models for 3D printing.
The free gallery has a wide selection of projects to use in personal and classroom work, ranging from snowmen, jewelry rings, fish, and even the infamous cafeteria. Works great with OpenSCAD, designed to be simple, fun and easy for kids to work with. 3D models can be created using colorful, easy-to-manage blocks and exported either as STL files or as files to be opened and edited in OpenSCAD. For beginners, BlocksCAD offers extensive tutorials on the basics of 3D modeling and how to use 3D software.
11. OpenSCAD
OpenSCAD is a free downloadable program.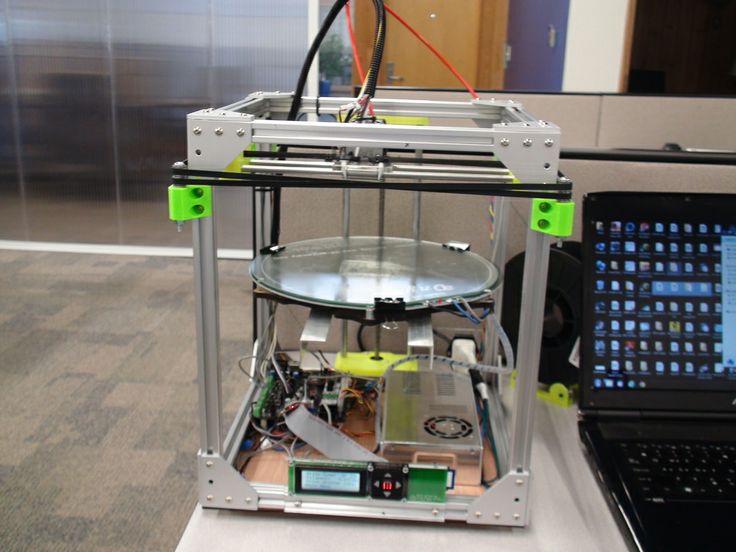 It looks intimidating, because it "envelops" with codes and scripts. This is a powerful tool. But keep in mind that it is for those who are used to coding. The program was created back in 2010 by Marius Kintel and Clifford Wolf. New updates and patches are released regularly. OpenSCAD is loved by 3D designers who prefer a scripted rather than an artistic design method. It is also worth noting that a 3D part in OpenSCAD can be created using only the mouse, but this is not the only feature of the program.
Overall, we are impressed with OpenSCAD: it offers something new and free. However, at least intermediate knowledge of scripting languages ​​is required. Otherwise, it's better to use one of the other options from our list.
12. Wings 3D
Wings 3D is a completely open and free 3D modeling software that has been actively developed and improved since 2001. The program is not as modern and easy to use as Vectary or TinkerCAD, but works very well with characters, desktop models and other 3D modeling projects.
Pretty easy to work with model customization features like sculpting, joining, cutting, bending - simple even for beginners.
Each menu item is context-sensitive, so when you right-click, different options appear depending on what you might need. This advanced tool saves time and makes it a great 3D modeling tool for beginners and experts alike.
Translation from the 3DSourced website:
https://www.3dsourced.com/rankings/best-free-3d-software/
Top Free 3D Printing Software in 2021
How to prepare a 3D model for printing or learn how to create models from scratch? What software is best for beginners? All these questions can be answered in our article. The applications presented in the review are completely free or have free versions for students, teachers and open source projects.
Why did we put this section before all the others? The answer is very simple. By knowing the whole 3D printing process, you can better understand how each software is involved in the preparation and printing of 3D parts.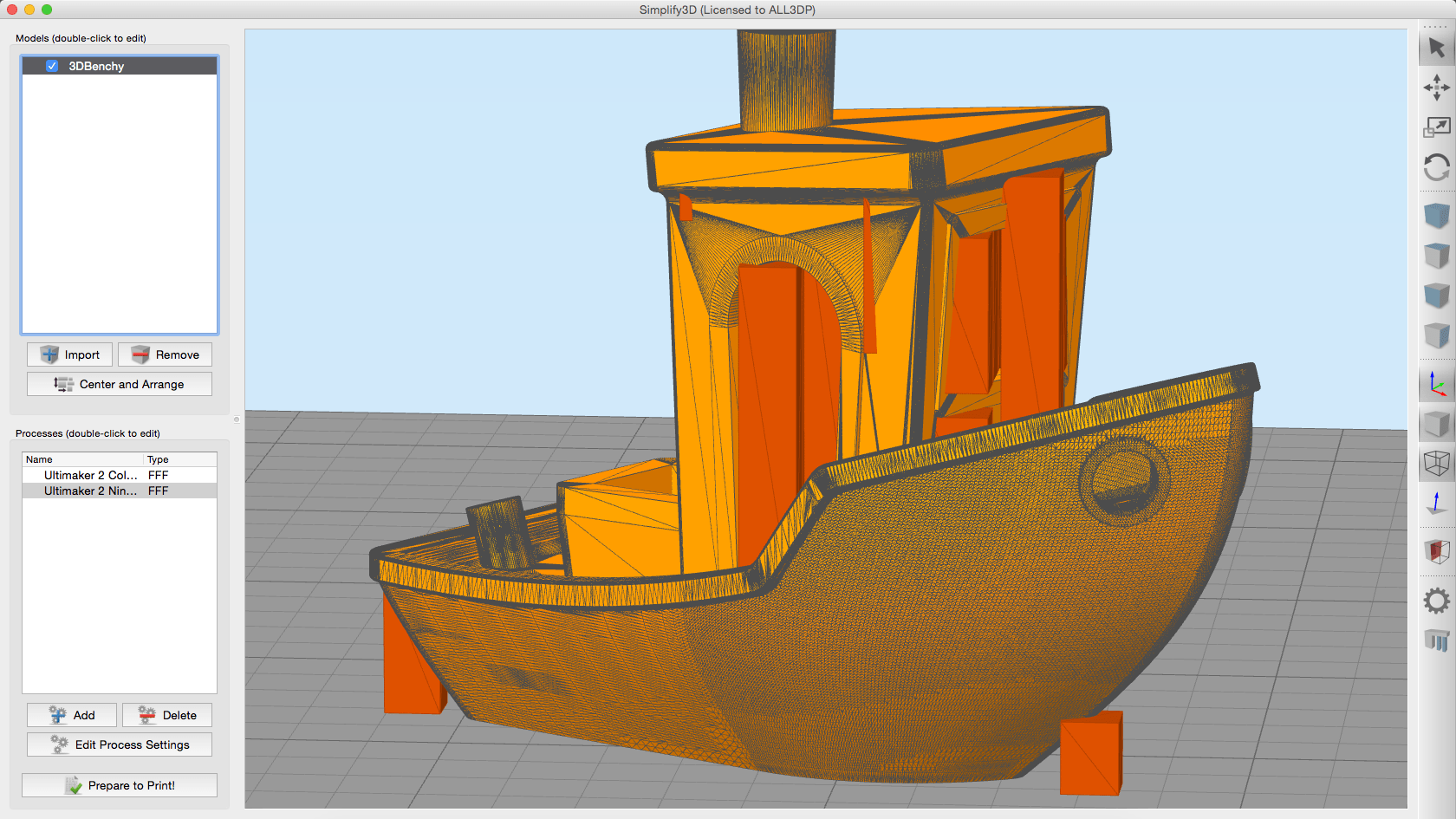 If you have become a happy owner of a 3D printer, but have absolutely no idea what to do with it and how to get started, then this part of the article is for you.
Different programs are used to print 3D models:
3D modeling/design/CAD software;
Software for editing, viewing and restoring STL files;
Slicer software;
3D printer host.
Before you start working, you need to create a 3D model. To do this, you can use different programs for modeling. We wrote in detail about free versions of software for 3D modeling here.
A small life hack for beginners. If you are not ready to create a model on your own, you can choose and download the right one from the marketplaces. There are also free download links in the maker communities - sometimes the proposed 3D models can be not only interesting, but also useful.
Once a 3D model has been created, it must be converted to a printable format.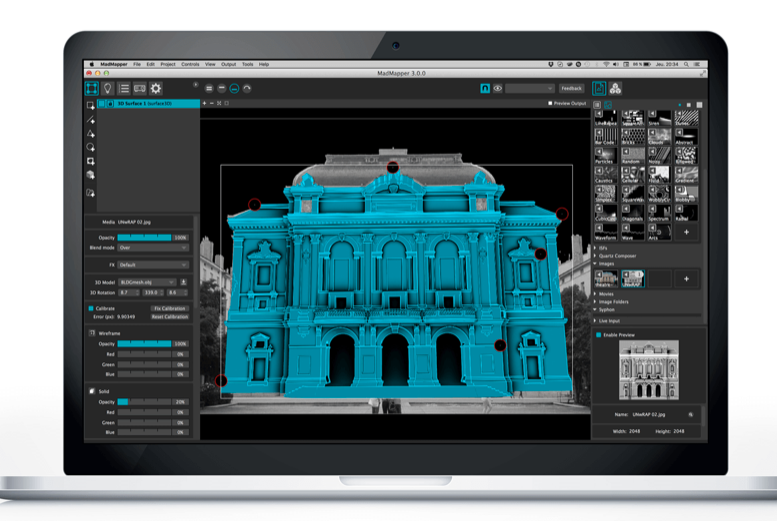 For desktop 3D printers, this is the STL format. Some created or downloaded files have defects that lead to failures during printing. It is for editing STL files that there is special software that helps prepare the model for playback on the printer.
The slicer program helps to convert the STL file into a printer-friendly G-code. The functionality of such programs allows you to split a 3D model into thousands of flat 2D layers, which will be sequentially reproduced on a printer.
Finally, the 3D printer host provides communication between the computer and the printer. It allows you to receive information for printing, as well as change the parameters of the device in real time via a PC. Often the Slicer and host are combined into one 3D printing software that is supplied by the printer manufacturer.
Dear readers of the 3DToday portal, we want to inform you that a new section "Knowledge Base" has been opened on our LIDER-3D online store website. In this section, we share owls, experience, settings and secrets of the world of additive technologies, go to the section at this link.
Examples of some already posted articles in the Knowledge Base section: Post-processing of models after 3D printing, 10 calibration models for your 3D printer, How and what 3D printers print, Printing with HIPS plastic, ABS printing settings, Recommendations for Resin Post-Processing HARZ Labs, Best Free 3D Modeling Software for Beginners.
Cura
One of the popular slicer software that comes with all Ultimaker printers. However, its functionality is suitable for use in conjunction with other 3D printers. Since this software is one of the most popular among makers, you can not waste time on profile settings - for most printers they can be found in the program itself.
The software is designed to change important print settings. Start with the "Recommended" mode to select improved quality settings for your printer and easily adapt to the program.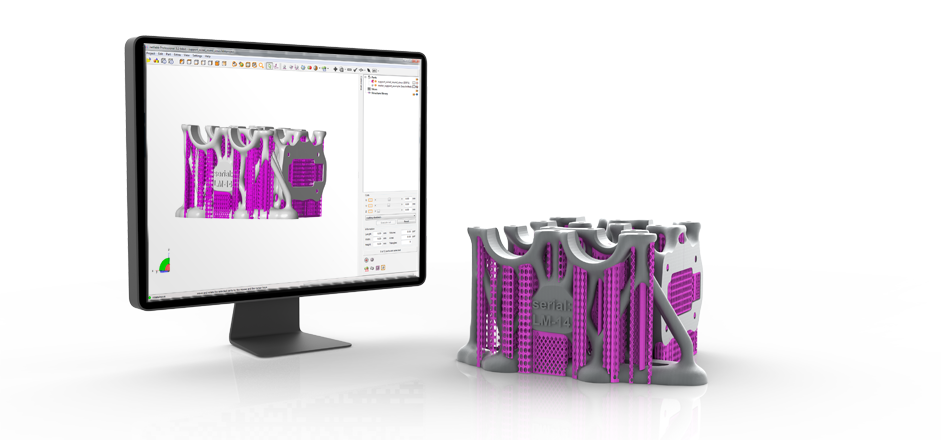 More precise control of all parameters is possible in the "Custom" user mode. By switching to this mode, you can manage more than 400 different settings.
Cura is not only a simple and intuitive slicer for home users. The software can be used as the main software for your printer, as well as integrated with CAD systems such as SolidWorks or Siemens NX.
The program is constantly updated and supplemented, which allows you to make 3D printing on your printer better.
►►►Link to office. site Cura
PrusaSlicer
This software is based on Slic3r and, unlike the prototype, has gained great popularity among users. The main difference is a large list of customizable parameters and additional features that make the work more convenient.
An easy-to-use user interface, built-in support for Prusa printers, and multi-plastic settings make it easy to get started with your 3D printer. Also, the slicer allows you to place additional supports, work with different materials and use smooth features with variable layer height.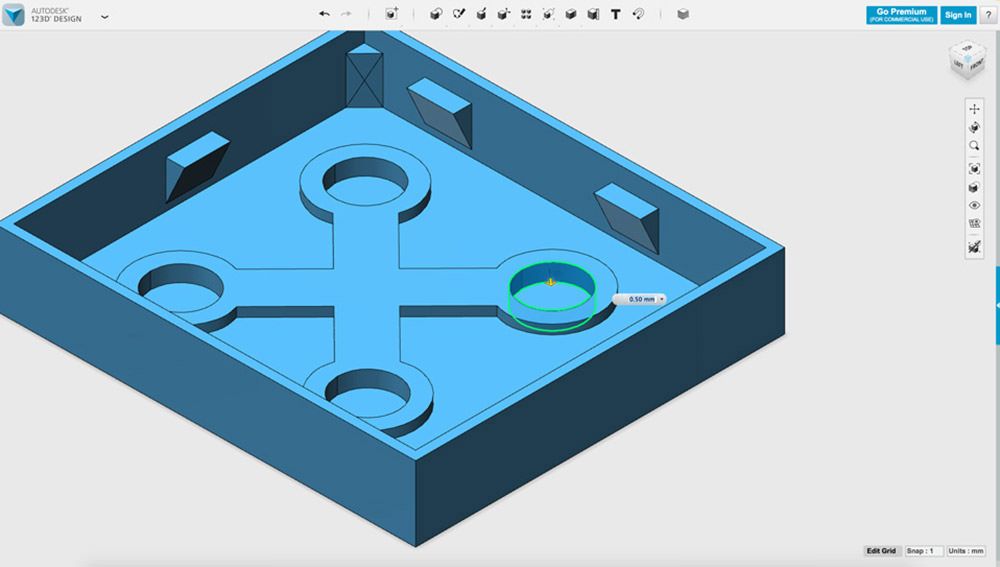 The PrusaSlicer can be used with both FDM and resin printers. Settings panels for users with different experience in 3D printing help to significantly improve the quality of finished models.
A great bonus for those who have worked with Slic3r before - PrusaSlicer supports most of the original features and accepts Slic3r configuration packages when importing profiles.
►►►Link to office. website PrusaSlicer
MatterControl 2.0
MatterControl is a CAD modeling software, slicer and simultaneous host for a 3D printer. With host functions, you can directly control printing by connecting the printer via USB. The program also allows you to cut STL files for export to an SD card for offline printing and, of course, create projects in a separate section of the CAD software.
Structured interface makes it easy to create models and prepare them for printing. A file browser and a library of geometric primitives make it easy to import data into print.
Geometric figures can be used as supports, which helps to achieve high quality printing of complex details.
Advanced print settings and a user-friendly viewer make this software one of the best for comprehensive control of the 3D printing process. In addition to the host and slicer functions, MatterControl has design tools that allow you to design parts. The resulting 3D models are easy to export to a slicer and print. Thus, the program allows you to control the entire process - from creating a model to cutting it and sending it to print.
►►►Link to office. PrusaSlicer 9 website0003
3DPinterOS
3DPrinterOS is a cloud-based program for managing a 3D printer. It combines the functions of a slicer, a host, and an STL file editor. The program can create a print queue, manage the printer and plug-in system based on STL data analysis and recovery applications, and perform cloud slicing.
The free Starter package allows users to download G-codes and send them to print, remotely control the printing process, and get support on a like-minded forum.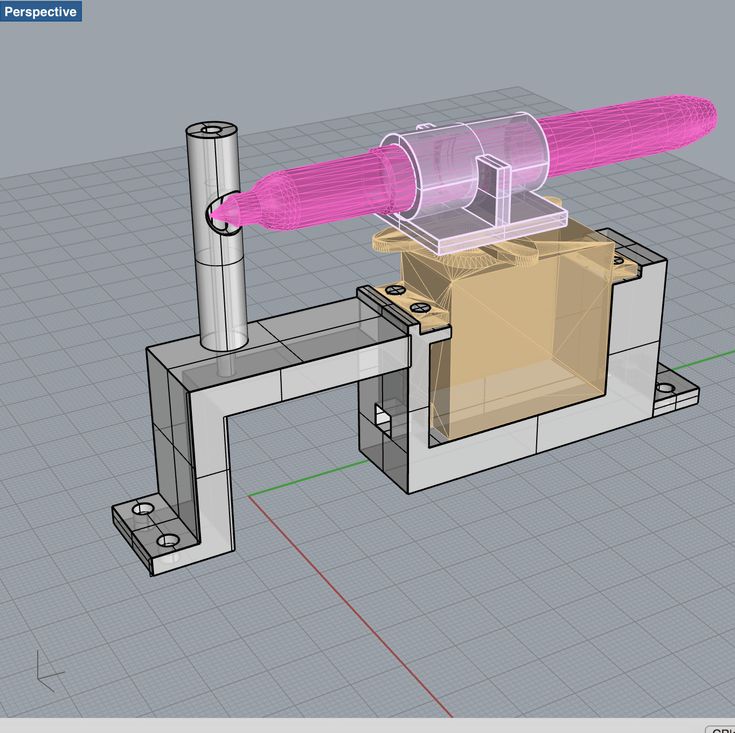 For a modest fee, you can access additional features, including the ability to collaborate on a project.
In fact, this program is a universal tool for converting print files to STL format. That is why 3DPrinterOS is suitable for small businesses, education, production and design.
►►►Link to office. website 3DPinterOS
KISSlicer
The abbreviation of this application "Keep It Simple Slicer" can confuse inexperienced users. It's actually quite a complex 3D printing tool. Conflicting user reviews, however, allow us to conclude that the program is popular and has sufficient functionality to work with 3D printers.
The free version of the program is suitable for most users who work with printers with a single extruder. KISSlicer helps simplify certain aspects of slicing with Profile Wizards for printer-specific settings and Tuning Wizards for optimizing materials. The paid version of the program allows you to work with printers with 2 extruders.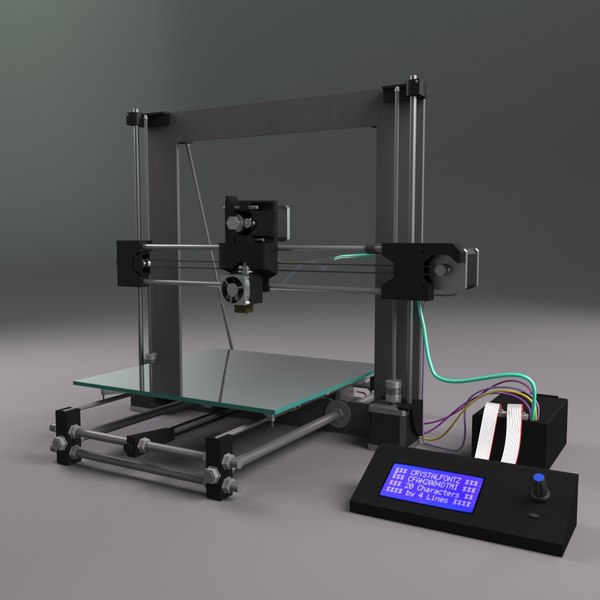 Although the application settings are quite complex, it's worth the effort - the slicer allows you to have full control over the entire printing process.
►►►Link to office. KISSlicer website
Slic3r
This software is for open source slicers. Its main difference is advanced features that are not found in any other application.
Despite the fact that Slic3r releases almost no updates to its program, it is the base for many other open source software. For example, many programs use 3D honeycomb cavity filling, which is a special merit of the Slic3r developers.
In 2018, a new version of the software was released with new integrated functions. So, this version has new fill patterns, experimental support for SLA and DLP printers, 3MF format, and USB printing.
On the software website you can find a detailed manual that gives an idea of ​​all the functions of Slic3r. A great bonus of the program is the direct integration with OctoPrint for printing at the touch of a button.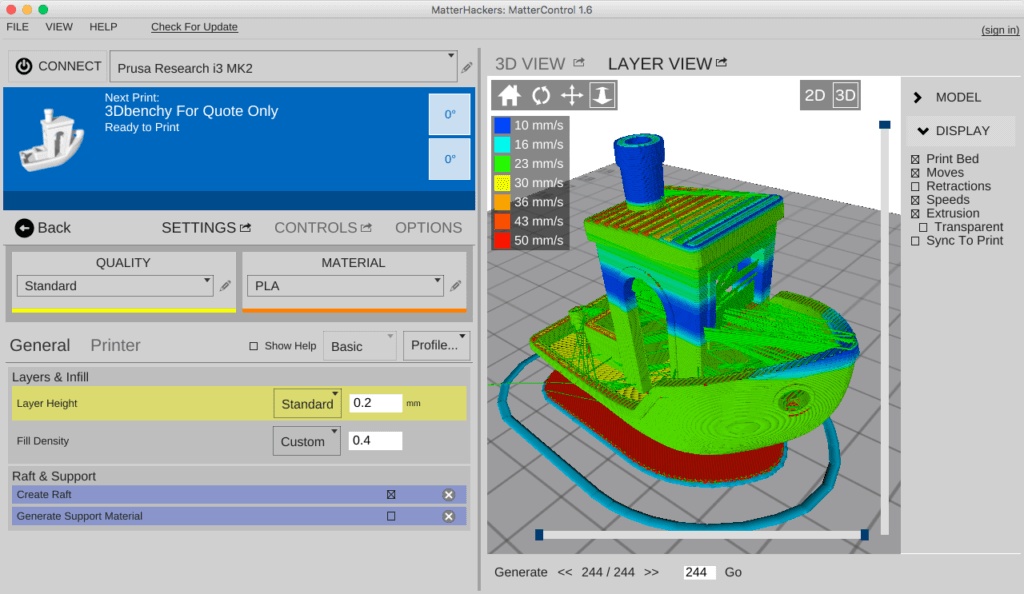 ►►►Link to office. site Slic3r
SliceCrafter
Browser-based slicer from the developers of IceSL. Using the program, you can quickly load STL files, cut them, and then prepare the G-code for printing. In the browser program, you can use almost all the options that IceSL offers.
Although many users find this version less powerful, it is suitable for beginners who do not want to set up more complex 3D printing programs.
►►►Link to office. site SliceCrafter
IceSL
IceSL is an excellent tool for 3D modeling and printing. Several working windows allow you to edit the model directly through a Lua script, select different settings for slicing the model, and view the result in real time. Despite the apparent complexity of working with the software, IceSL allows for elegant parametric modeling.
Slicer settings menu allows beginners to easily and quickly prepare a 3D model for printing. In the latest version of the program, it became possible to specify different values ​​for print settings at a certain layer height.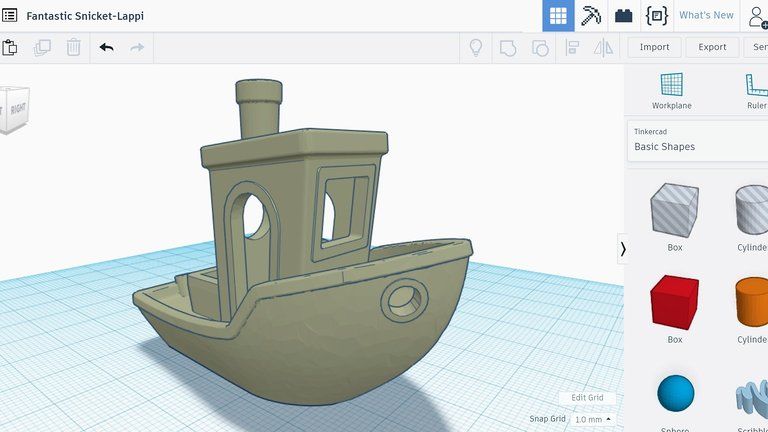 All this allows you to make smooth transitions from dense to light filling and gradation of the thickness of the layers from fine to coarse.
►►►Link to office. site IceSL
OctoPrint
This program is a host for 3D printers that allows you to control printing and change settings. The software also allows you to remotely control the printer using a Wi-Fi module connected to the device.
OctoPrint accepts G-code from almost any slicer, while the host allows you to visualize the received files before and during printing. In addition, cutting files can be done directly in the program, using it as a slicer.
OctoPrint offers not only a wide range of tools for remote print management, but also several ways to keep track of your tasks. You can set up push notifications or send alerts through different messengers.
The software is open source and has an active user community that offers many plug-ins to extend the program's functionality. On the community page, you can find many add-ons that will be useful when printing.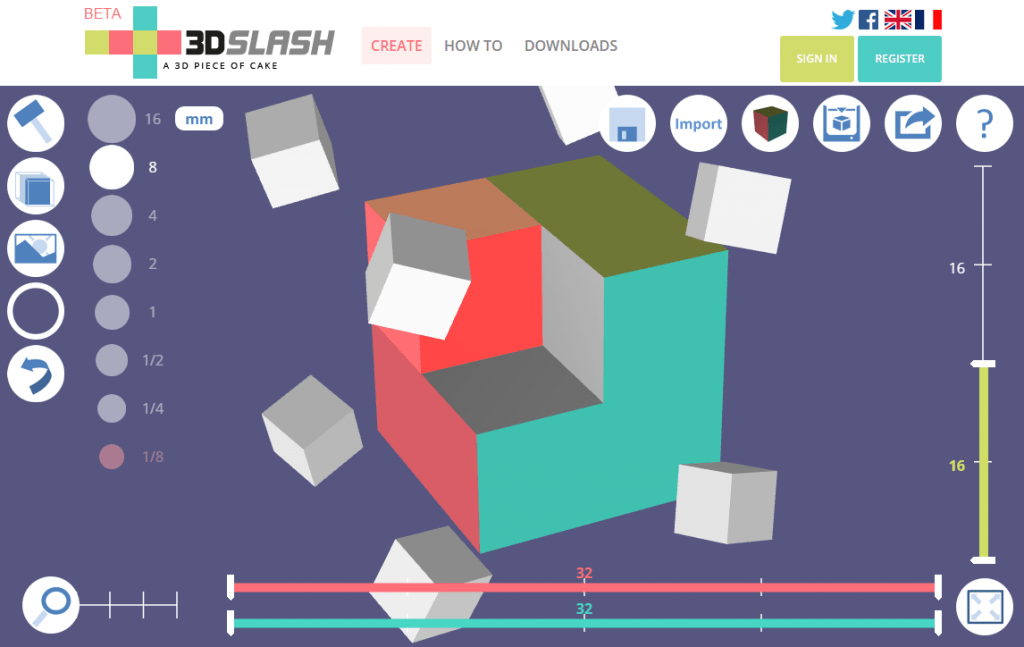 ►►►Link to office. site OctoPrint
Repetier-Host
Rep-Rap developers favorite host - Repetier is a high performance print management and file preparation software.
Repetier-Host is positioned as a universal software that helps manage printers with a large number of extruders (up to 16 extruders), and also supports almost any 3D printer on the market.
The program has remote access functions through the Repetier Server, which allows you to control your printer through a browser on a PC, tablet or smartphone.
►►►Link to office. Website Repetier-Host
AstroPrint
Like 3DPrinterOS, this program is a cloud-based solution for controlling and managing your 3D printers. Also, using AstroPrint, you can change slicer settings, manage printer and material profiles. A free account allows you to save print information and access all settings through a browser or the AstroPrint mobile app.
This software is unique in that it is compatible with Thingiverse and MyMiniFactory as well as free versions of CAD software such as 3D Slash and Leopoly.
The application also has tools for cutting 3D models with the ability to send files for printing from a smartphone.
The software will be useful for those who work in large scale networks such as 3D farms, enterprises and universities.
►►►Link to office. website AstroPrint
3D-Tool Free Viewer
3D-Tool Free Viewer is designed to check the structural integrity of STL files and the ability to print a document on your printer. Additional functions, such as "Cross Section" also allow you to look inside the 3D model and evaluate some parameters.
This program can be useful if you want to check your STL file for errors. The user-friendly interface of the software allows you to measure the size, surface area and volume of all parts of the figure, as well as change the distance, angles and radius at the touch of a button.
For those who do not have sufficient knowledge and experience in CAD, the program offers a quick way to check the STL file and prepare it for 3D printing.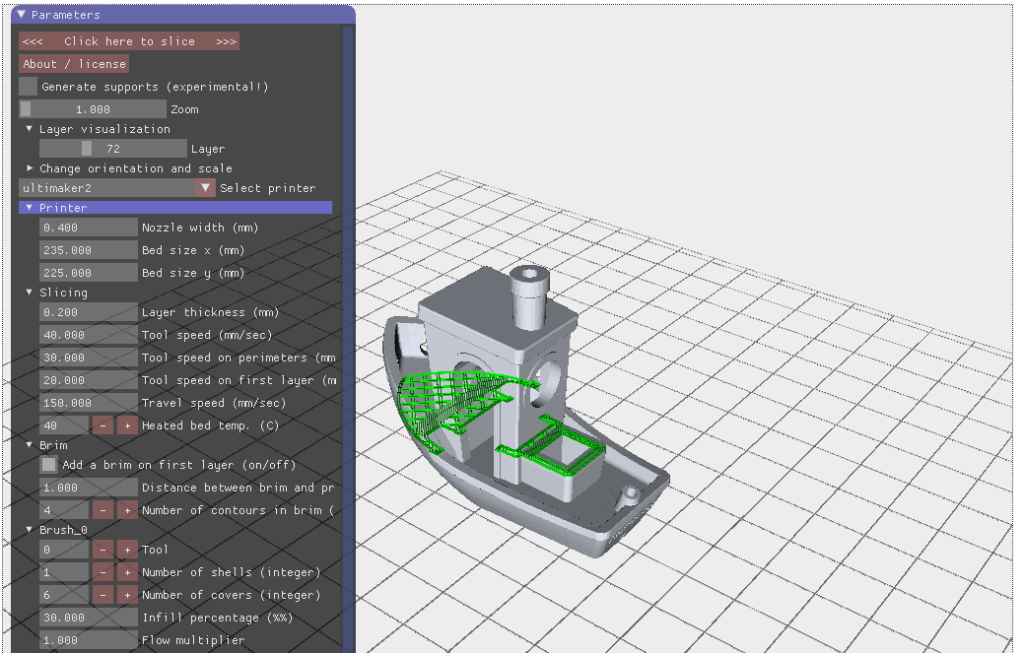 ►►►Link to office. website 3D-Tool Free Viewer
MakePrintable
This useful web service allows you to check STL files for errors and fix critical values ​​that may affect printing. Unlike other free programs, MakePrintable gives you complete control over the process. You can choose the level of print quality, make the mesh hollow, fix the polygon count, and even merge multiple targets into one.
Although the program no longer offers a free version with limited functionality, users may find several ways to use the program. The program has different payment options - for a single file download (about $ 2 per file) or a "Maker" package with the ability to upload up to 30 files per month (monthly price about $ 15).
The advantage of the program is the compatibility of plug-ins with Blender and SketchUp.
►►►Link to office. MakePrintable 9 website0003
Meshmixer
Meshmixer is a super modern and free 3D printing software from the Autodesk family for viewing, checking, editing and repairing STL files.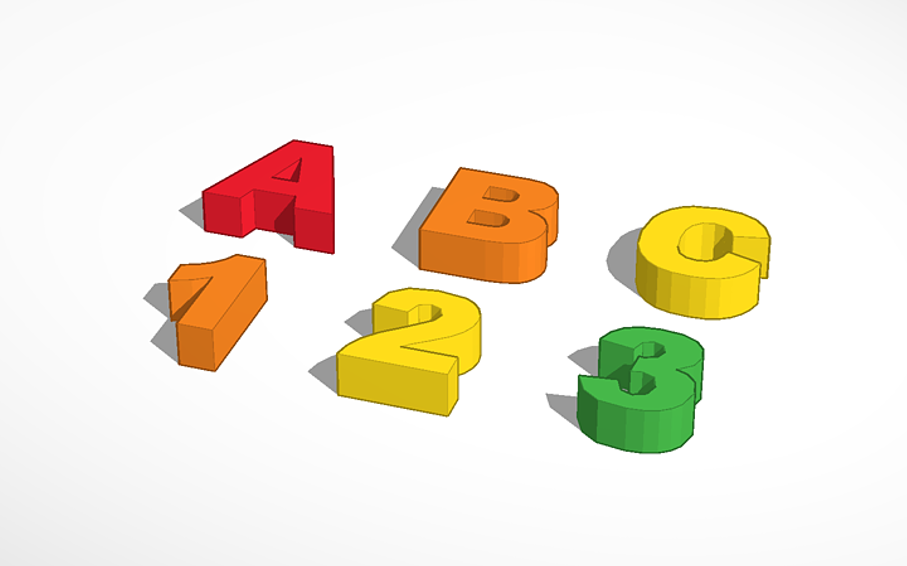 This program helps you identify potential problems and fix them automatically. For example, the program identifies insufficient wall thickness.
The program is positioned as a universal tool for 3D meshes, offering a variety of tools for working with mesh, 3D modeling, surface embossing and others.
Whether you're trying to fix an STL file, prepare a model for printing, or construct multiple objects, Meshmixer is ideal for all of these purposes.
►►►Link to office. website Meshmixer
MeshLab
MeshLab is an open source application that allows you to edit STL files and also has tools for working with 3D triangular meshes. The software's capabilities help you check, render, repair, and transform meshes, and even solidify models and close holes.
The application is great for editing 3D models created in CAD. Despite the fact that the latest version was released in 2016, the program is still popular with makers.
►►►Link to office.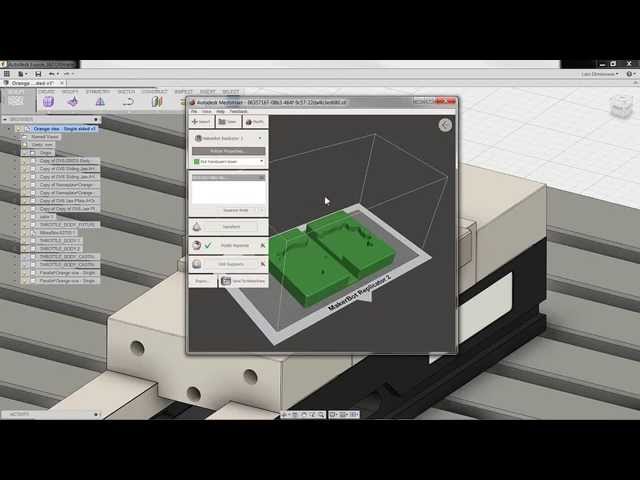 website MeshLab
NetFabb
NetFabb is a slicing software that includes advanced analysis and recovery of STL files. One of the most powerful tools, NetFabb aims to streamline the user experience by offering support creation, mesh repair, and a wide range of generative design tools.
The program is free for students, as part of an Autodesk subscription. The 3-year student license allows you to choose one of the following versions:
NetFabb Standard allows you to quickly prepare a model for printing;
NetFabb Premium with advanced options for creating grids, supports and automatic packaging of parts;
NetFabb Ultimate allows you to calculate assembly failures, provides modeling tools, customizable toolpath strategies, and helps automate the process of preparing a model for 3D printing;
NetFabb Simulation helps you simulate certain metal printing technologies prior to production.
►►►Link to office.
NetFabb site
About programs for 3D modeling, which even a beginner will understand, we wrote in this article. Here are equally useful, easy-to-use, and most importantly, free programs for three-dimensional modeling and 3D printing.
3D Builder
The 3D Builder application allows its users to quickly visualize and edit 3D models. The software helps to create and import files in 3D printing formats. Using simple editing tools, even entry-level users can create 3D images.
The application has its own extensive library of 3D models. You can also upload an external file or use the Kinect V2 sensor to scan and import a new 3D image. By joining the 3D Builder community and downloading the 3D Printing SDK, you can expand the capabilities of this free program.
►►►Link to office. website 3D Builder
Figuro
This browser-based modeling software combines the accessibility of TinkerCAD with the power of more advanced 3D modeling tools.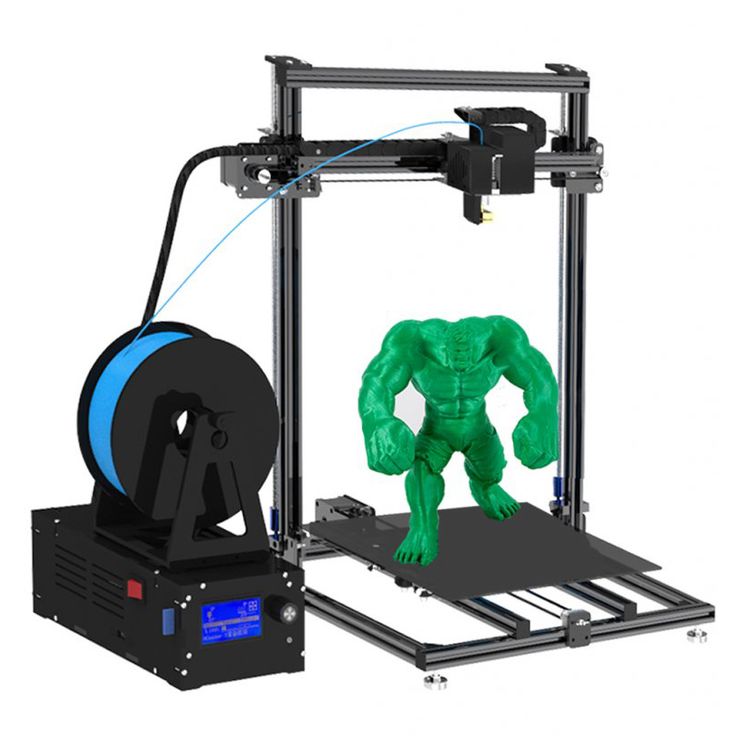 The program is suitable for those who want to improve their design skills without going too deep into details.
The creation of objects in Figuro is based on the principle of polygonal modeling - you generate polygons by modifying them and combining them with each other. If you are using the program for the first time, we recommend using additional tools for checking and repairing STL files.
The program has a simple and pleasant user interface. An extensive gallery allows you to evaluate the capabilities of the software and get inspiration for creating new objects.
►►►Link to office. Figuro 9 website0003
Fusion 360
Fusion 360 is a professional 3D modeling CAD program. Unlike other software, the software allows you to cover the entire process of planning, testing and 3D design.
The program has powerful tools for solving industrial design problems. Fusion 360 allows you to simulate the design of objects under design as well as the loads that they will face after commissioning.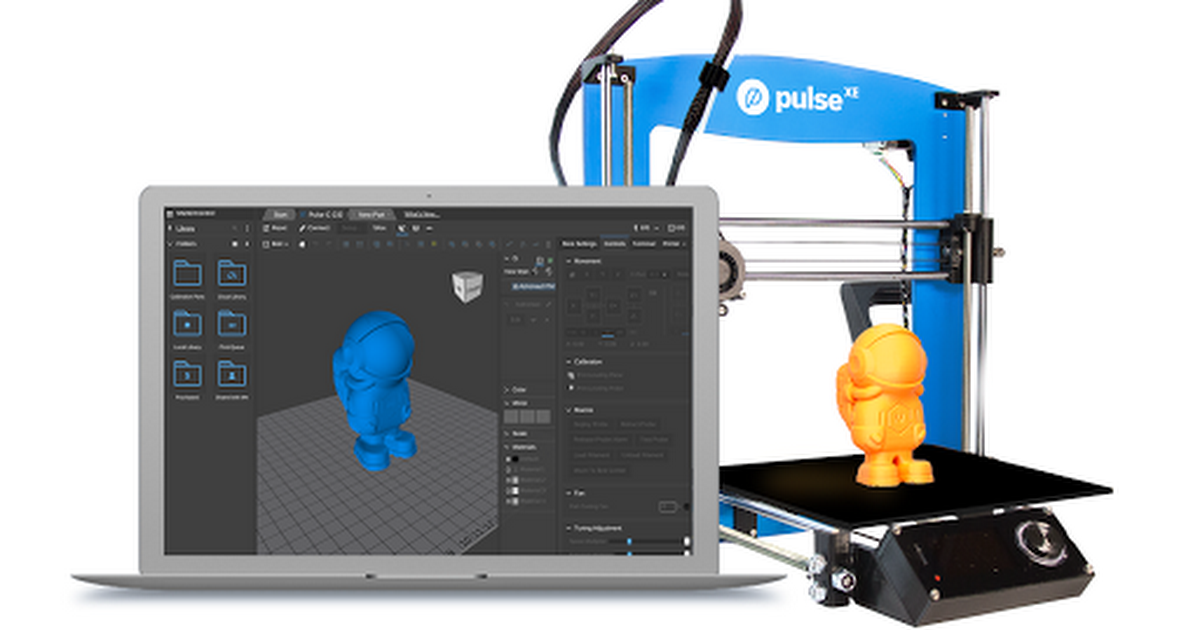 Design collaboration, cloud file sharing, and import/export of various CAD file types make the application easy to use.
Fusion 360 is free for students, startups and hobbyists. At the same time, amateur projects must not be commercial, startup income must not exceed $ 100,000 per year, and the student license of the program is limited to three years.
►►►Link to office. site Fusion 360
FreeCAD
Multifunctional CAD software is great for developing design skills. Parametric modeling software creates models according to the given parameters. The big advantage is the ability to drag and control objects directly with the mouse.
A feature of this program is the ability to return to the history of the creation of an object and edit its parameters. Despite the fact that the software is free, it has all the necessary tools for full-fledged work.
FreeCAD allows users to draw 2D shapes as a basis for creating additional objects.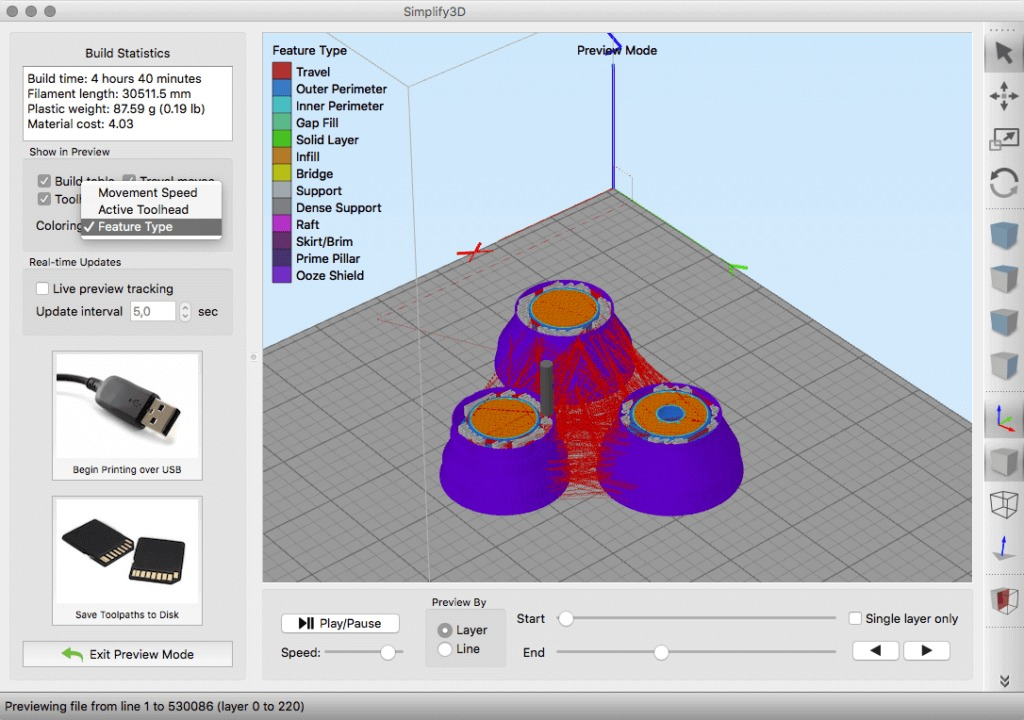 The program is suitable for product design, mechanical engineering, architecture and other areas.
►►►Link to office. website FreeCAD
OpenSCAD
Unlike the other programs presented, OpenSCAD focuses more on the CAD aspect of 3D modeling. The software works as a 3D camillator that reads a script file describing a 3D model and then converts the object into a 3D model.
The open source program is constantly updated with new features. For example, the latest update has a new Customiser panel. Get support and advice on using the application and working with updates in the user community.
The software does not have interactive components, but it helps to better control the modeling process and control the settings of design parameters. OpenSCAD is considered to be the ideal tool for students.
►►►Link to office. OpenSCAD website
Blender
A popular CAD program with a steep learning curve. This software is not the best choice for a beginner, but is ideal for those who are familiar with 3D modeling concepts and want to create more complex models.