3D printed watches
Michiel Holthinrichs, Indie Watchmaker, Specialist of 3D-Printing
In the past five years, we've been pretty much in continuous touch with young Dutch watchmaker Michiel Holthinrichs. Through his eponymous brand, Holthinrichs Watches, he showcases his passion for design, architecture and craftsmanship. And to make it stand out from the masses, he uses 3D laser-printing technology not just as a gimmick, but as a tool to create unique shapes that radiate his vision in watchmaking. Celebrating five years since the start, we've recently been witness to the ultimate expression of Michiel's creativity so far, the Holthinrichs Raw Bronze. All the more reason to sit down and catch up with Michiel, as a lot has happened in those five years.
Michiel Holthinrichs, founder and creative mind behind Holthinrichs Watches
Robin Nooij, MONOCHROME – Michiel, thank you for taking the time to talk to us. You're celebrating your fifth year as an independent watchmaker, so congratulations on that! How do you reflect on those five years?
Michiel Holthinrichs, founder of Holthinrichs Watches – As a rollercoaster! One year after I graduated from Architecture and launched my brand, I needed to move out of my student's apartment.
I decided to rent an atelier space to house my watchmaking tools and to be able to invite clients. It was a big risk, I didn't even have the money to rent a room besides that, so I just dropped my mattress in the back of the atelier. I really went all in. I have been taught by my parents, if you really have a passion for something, just do anything to follow your dream.
The years thereafter were quite hectic, often I had the fear of bankruptcy, and often I was saved by the bell. Every penny I had I invested in development, better tools and education. I earned some extra cash by repairing vintage watches and working freelance in architecture for a few months. I realized I needed to hold on, invest probably 15 years of my life living on the edge, and remain focused.
Now, 5 years later I have a beautiful historic space in the city centre of Delft and I am supported by a team of very passionate specialists; watchmakers, product developers, industrial designers and engineers.
Together we are looking towards a creative future. I am very thankful for all the people that gave me the trust to work with me!
There have been some big changes regarding Holthinrichs Watches. Can you talk us through some of them?
Well, one of the big things for me was to move the atelier to a bigger, more transparent space in the city centre a year ago. I simply needed the extra space, but the choice for a city centre corner location with four big window panes was very conscious. People can walk by and see pretty much all the steps in the process of the artisanal creation of a watch. I like to express my transparent approach to watchmaking and to make people enthusiastic about all the different crafts and skills involved.
However, the biggest step for me is not to be working alone – like a hermit – anymore. A few years ago in an Instagram Q&A, I mentioned my dream to build a small, dedicated and creative team to be able to explore the boundaries of watchmaking and create horological art.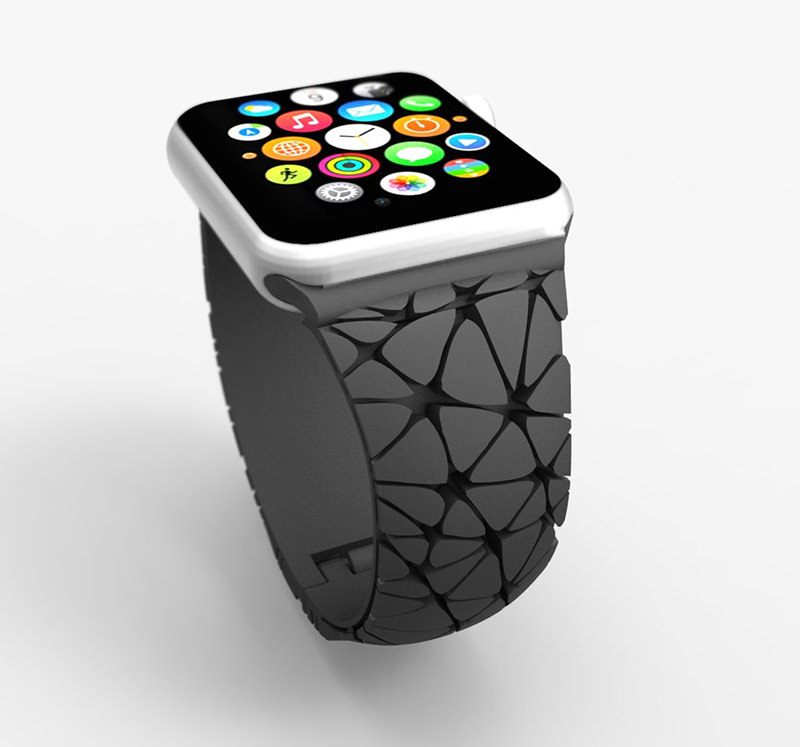 After having a very turbulent but successful 2020 the only way forward was to surround me with fantastic people to help me on the journey of building this brand. You can imagine how excited and proud I am of every individual in the team.
For me personally, it is also quite a challenge. I need to train people, but also I also need to learn to let things go. I used to process every step in the making of a timepiece myself, and now I have to admit that somebody else is actually better at certain tasks than I am.
My biggest love and strength lies in the design side of the job, and this is where I will be focussing on more and more. And together as a team, we can reflect on designs, generate ideas and elevate the concepts we are creating. There is a very progressive vibe and the ambitions are very high, addressing all aspects in the creation of Haute Horlogerie. From making dials to movement design and finishing, but most importantly; the development of our architectural design language and material expression.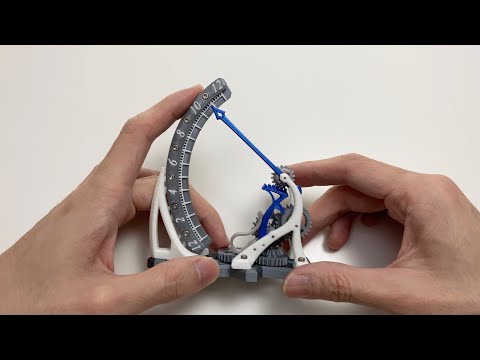 You are a pioneer when it comes to 3D printing in watchmaking, and you've not only done steel but also gold and platinum. How has that technology evolved for you since you've started?
Oh boy! Where to start! 3D metal printing is in constant development. I am always following the latest developments to get the best print resolution, the nicest details, and the most design freedom. I have shifted from a technology called Direct Selective Laser Melting towards Metal Binder Jetting because of the fine details and the lack of the need for support structures during the printing.
A technical story, but to cut it short, there are fewer technical risks involved in the process and much more freedom for design. Much is possible, but mind you, I will not go for anything less than a very stylish appeal, because I love a smart design. So in my work, you will have to look into the joints between elements, the finesse of the curves, thickness (or thinness) of elements and proportions, into the architectural details of the design.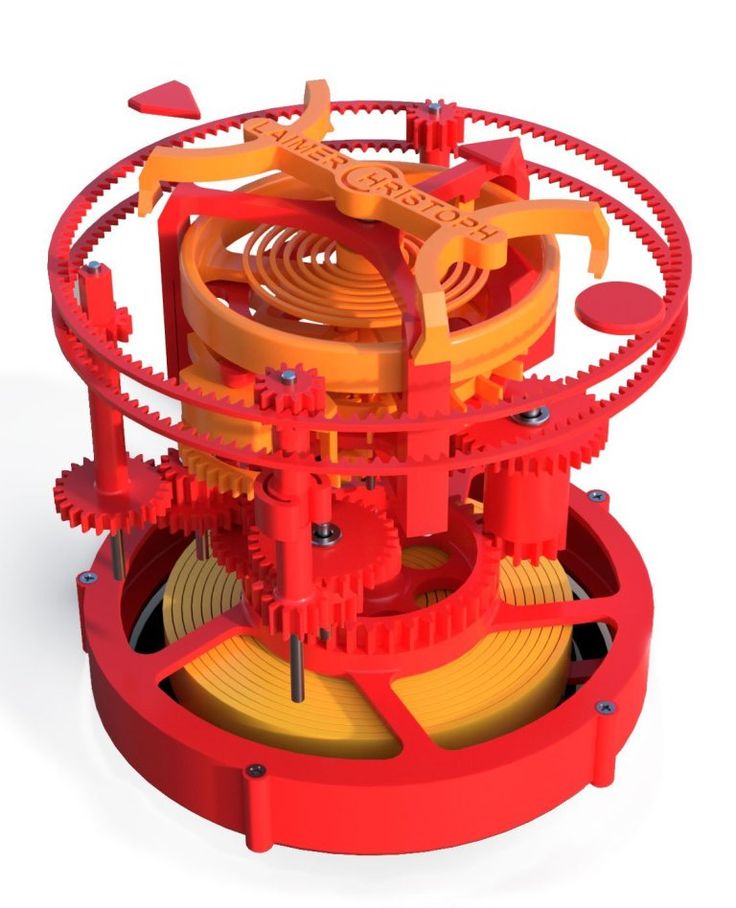 We are developing some cool stuff currently!
You're doing more and more bespoke work. Has that always been a focus, or did it simply happen naturally?
As an independent watchmaker, the way to operate is to work directly with your client. This is most often an individual, but it could well be a group of people or a retailer. The best thing is that you always get the chance to create original things, and you maintain control over the quality of the whole. With the expanding team, I firmly envision this will always be our modus operandi.
The unique 3D printed Platinum Holthinrichs Ornament 1
Currently, we are working hard to expand the Ornament 1 and RAW Ornament lines with new models and to build clarity in our core offering. We are also developing new lines, but bespoke work will always stay important, but it will likely shift towards a more specialist side.
Through all your years of hard work as an up and coming watchmaker, what has been the biggest challenge to overcome?
Time management (pun intended).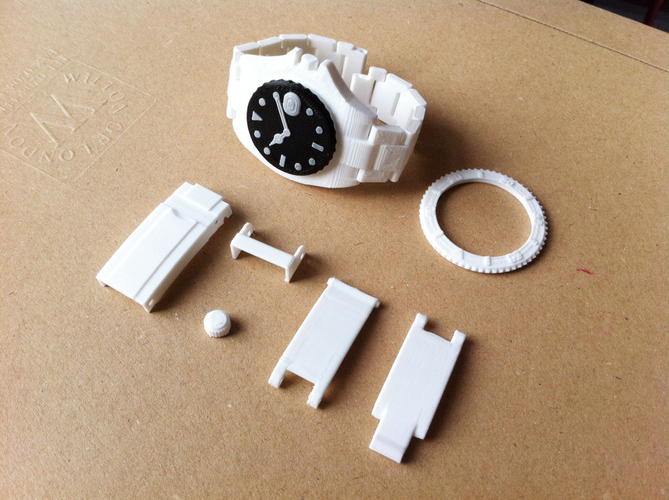 I always want to do everything myself, and I am full of ideas, dreams and visions, but I constantly overestimate my time. I also have a hard time letting go of some of the watchmaking aspects. I am clearly a more creative person rather than a rational technician. I believe this creative mind is my strength, but it can also lead to personal disappointments. I am lucky to work with fantastic, understanding and patient people, but I am very well aware that I need to work on this. Within the team, there are clearly more qualified people to help me with this.
We've recently covered a bronze model with a very special dial and movement. Can you explain how that came to fruition?
Our first model is the Ornament 1, which is a very classic Art Deco-inspired design. Fully polished cases and clear proportions make the watch look elegant and timeless. I regard this model to be the all-time classic model of the brand. As a counterpart, I introduced the RAW Ornament, which is inspired by early modernist and brutalist architecture.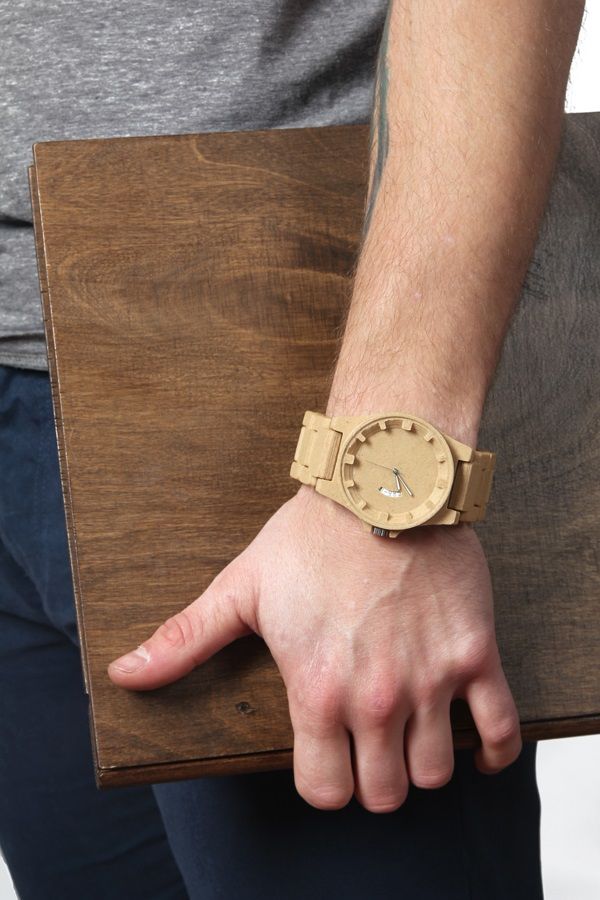 It has the same dimensions as Ornament 1, but the textures on the watch are very bold and rough, some directly derived from the 3D printing process. It only has selective polished details to emphasise the boldness of the overall design.
For this design direction, I am heavily inspired by Le Corbusier's concept of "Beton Brut", or "Raw Concrete", which points out a philosophy that a building should showcase material honesty and express the intrinsic beauty of both the materials used in construction, as well as the textures derived from the process of working with these materials. In my watchmaking venture, I am a strong advocate for using pure materials, interesting materialistic textures and colour expressions that are naturally derived from these materials. I believe this is the most durable way of making a watch and providing insights in the processes. In my work I have adopted Le Corbusier's term into "Horlogerie Brut".
The RAW Bronze model pushes this concept to new heights for me, by introducing patina for extreme material textures and the physical expression of the notion of time.
The case is made out of solid bronze, the dial is made out of pure copper with applied patina to get a unique colour. I fully embrace the fact that every part of the watch will 'live' and change continuously. There is no perfect version. Even the movement, which I regard as the hidden treasure in this watch and which has seen about 100 hours of manual finishing is copper plated to embrace the time having an impact on it. To me, it is the ultimate form of "Horlogerie Brut"!
(It is important to note the movement develops a patina over time, but this will NOT impact its accuracy)
Looking towards the future, what are the biggest challenges for you? Any future projects you can already shed some light on for us?
Until now we have been working with lovely slender NOS Peseux 7001 movements. We have been reworking and refinishing the movements to match our design language and to focus heavily on traditional finishing techniques. We have actually improved the performance of the movements significantly and I dare to say we know it inside out.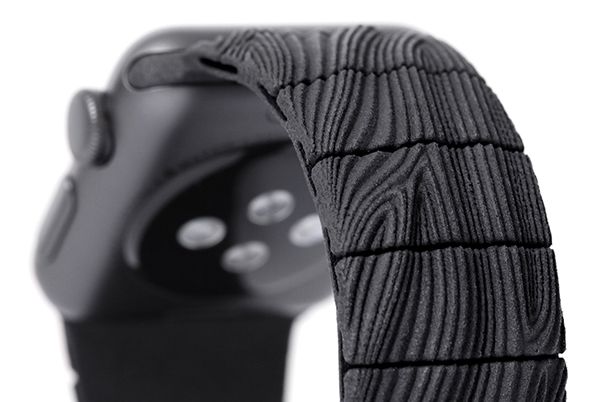 In the next models we will showcase our love for, and knowledge of this movement by pushing the level of finishing and de-/reconstruction, including many newly developed parts. An integrated design through all aspects of the watch, and featuring a completely new case design that touches the boundaries of 3D metal printing. I can't say anything more yet, but in the near future, we will present a very expressive model. It is the logical next step before starting the use and development of new movements.
You're also involved in Delft Watch Works with your friend Twan Briels. How is it working on two brands at the same time like this?
Twan and I are friends since we met each other in the waiting line for our first day at the faculty of architecture. Although he shifted towards structural engineering we found each other in the love for watches. Inspired by our own student's life we came to the idea to design a watch that is more wallet-friendly, but within the boundaries of its production methods just as original and stylish as possible.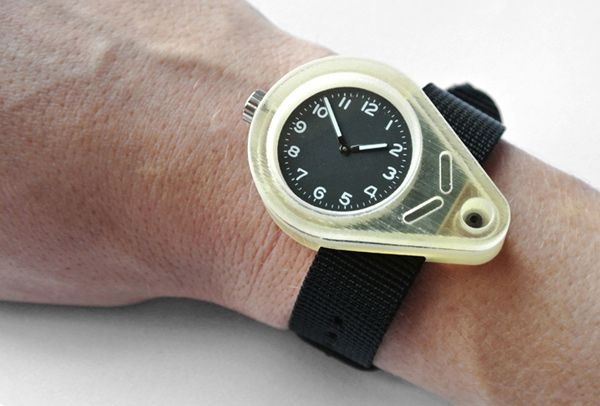 And with some DNA and features derived from Holthinrichs Watches.
Delft Watch Works co-founders Twan Briels and Michiel Holthinrichs
Although Twan is very humble, he is actually a rather talented businessman and currently leading the operations, while my attention is mostly focussed on Holthinrichs Watches and its rapid development.
Any final thoughts to share with our readers?
Well, If I think about the past five years, and the years of designing and prototyping before that, I can only be very grateful for what happened, whoever helped me and put faith in me. I would specifically like to thank the great team that is helping me now. We are all very close and on the same track, which gives such good energy!
Ten years ago I couldn't have expected to be in this position now. I was still convinced I was to become an architect, although I had my doubts already about architectural practice. I think by now I actually organize my company somewhat like an architectural firm.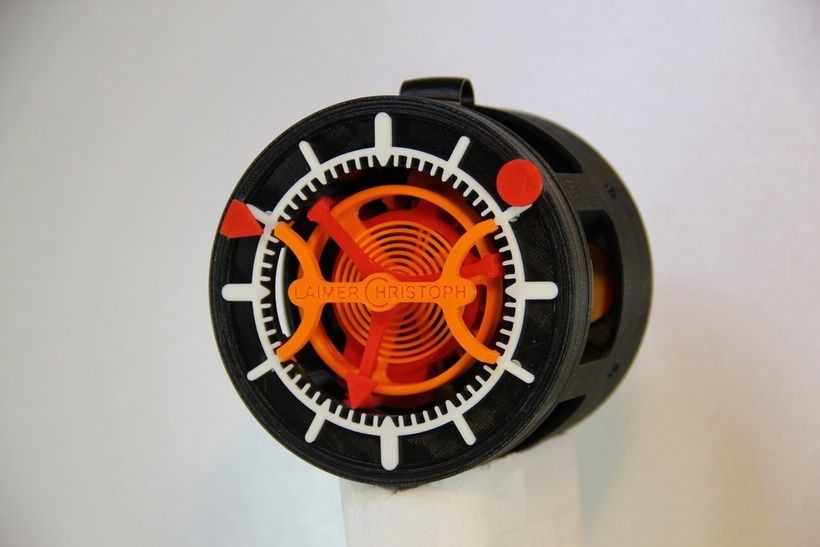 Fun fact to reflect on, but in the very first article you wrote about my work you mentioned the words "Watchmaking Architecture". I still think these words describe best the way we approach our creative process.
For more information, please visit HolthinrichsWatches.com
https://monochrome-watches.com/interview-michiel-holthinrichs-on-5-years-of-independent-3d-printed-watchmaking/
3d Printed Watch - Etsy.de
Etsy is no longer supporting older versions of your web browser in order to ensure that user data remains secure. Please update to the latest version.
Take full advantage of our site features by enabling JavaScript.
Find something memorable, join a community doing good.
( 486 relevant results, with Ads Sellers looking to grow their business and reach more interested buyers can use Etsy's advertising platform to promote their items.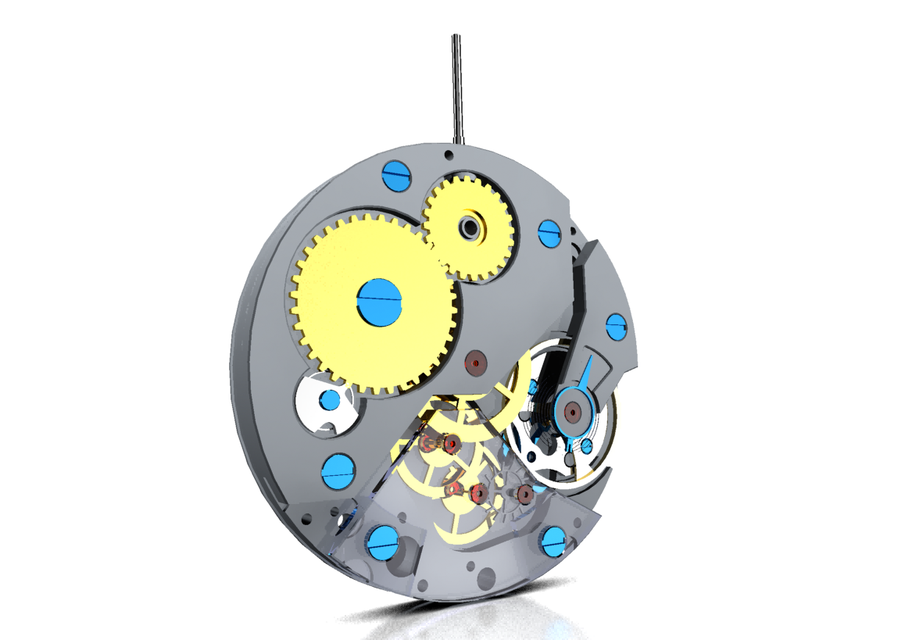 You'll see ad results based on factors like relevancy, and the amount sellers pay per click. Learn more. )
How to 3D print your own watch・Cults
3D printing technology has revolutionized the creation of many things, including watches.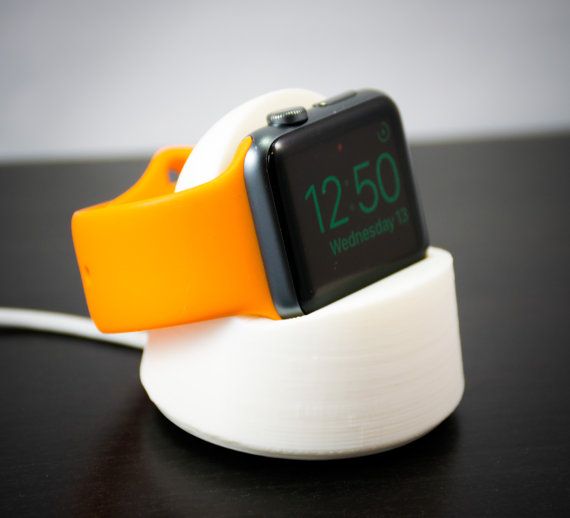 Yes, now you can design your own watch and 3D print it. Thanks to this, you can personalize the watch and decide how colorful, simple or complex it looks. You can now create your own clock at home.
Wristwatch is one of the oldest and most popular watches. This Garmin Instinct review post tells us that a wristwatch is not only a fashion statement, but also a very useful piece of your wardrobe. If you know how to design your own watch, you can easily match it to your outfit and lifestyle.
To create this watch, you will need some tools, including a 3D printer, a computer, a soldering iron, clockwork parts, and a small screwdriver.
Here's how to make your own watch with a 3D printer:
The first step is to design the basic look of the watch. This includes the type of dial, the material of the strap, the bottom of the case, and other small details. You can come up with the design yourself, download free files from the Internet, or outsource it to a professional design company.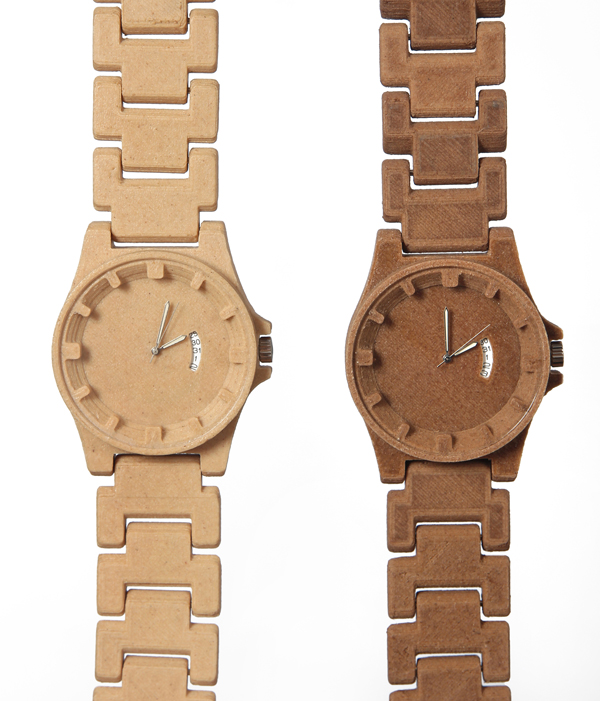 If you choose to work on the design yourself, you can proceed to the next step, which is choosing the type of 3D printing software you will use for the process.
CAD software allows you to design clocks simply by using CAD drawing tools and features including animated models. If you are new to clock design, you can learn how to design clocks with this software. The learning curve isn't too steep, but you'll have to spend time getting familiar with the various controls and features.
You can also download ready-to-print files from the Internet if you're not so picky about clock design.
Now that you have your design and a CAD drawing program, it's time to get your design onto paper. This step may seem tedious, but it will be worth it when you see the finished product. If you like to design your own, you might want to consider making your own printed clock.
The next step in creating a 3D printed clock is to print your design on a 3D printer. For best printing results, make sure you are using filament that comes with a high quality surface finish, and then set your printer settings to the highest resolution.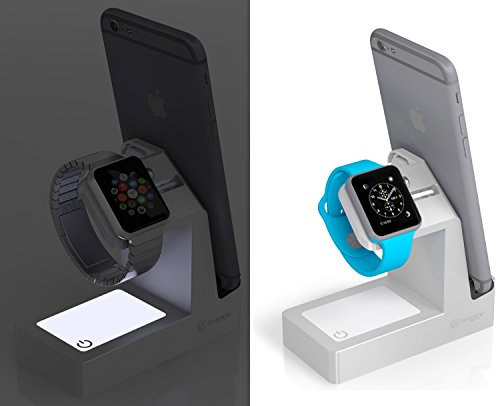 Also, make sure the outer cases print with support. Printing the remaining parts without support is not difficult. If you're printing at 60mm/s, it should take 3.5 hours to print the parts.
Before assembling the watch, it is necessary to polish the printed parts. Start by removing any support materials you have used. If you don't have a grinder, you can do it by hand. If surface defects remain as a result of printing, you can use a specialized putty, let it dry, and then sand it again to smoothness.
If you want to coat the watch, apply one or two coats of primer and then sand the dry primed parts with 600+ grit sandpaper. With a slightly damp cloth, wipe the sanded parts and remove dust. Then you can apply two or three coats of paint. You can choose between standard spray paint or airbrush. Let the paint dry and apply a clear coat.
The last step in making your own 3D printed watch is assembling the watch. To do this, you will need some type of plastic tube, wire, or needle.
Depending on the design of the watch, you will also need an adhesive that will allow you to keep the design intact and allow you to add details if you wish. Before assembling the clock, make sure that all the parts line up correctly and that the screws are as tight as possible.
Final Thoughts
Making your own watch has never been easier with this new technology. If you love customizing the look of your watch to suit your outfit and lifestyle, now you can do it with a design program and a 3D printer. If you're curious about what else you can do with a 3D printer, check out the numerous videos and tutorials online.
This page has been translated using machine translation. Suggest the best translation
Panerai will release a series of 3D printed hours from the processed titanium
News
Subscribe to
Subscribe
I do not want
1
Italian luxury brand Panerai concluded an agreement with the American metallurgical company Iperionx on the production of new series 3D printed titanium cases, this time obtained from recycled materials using the patented HAMR technology.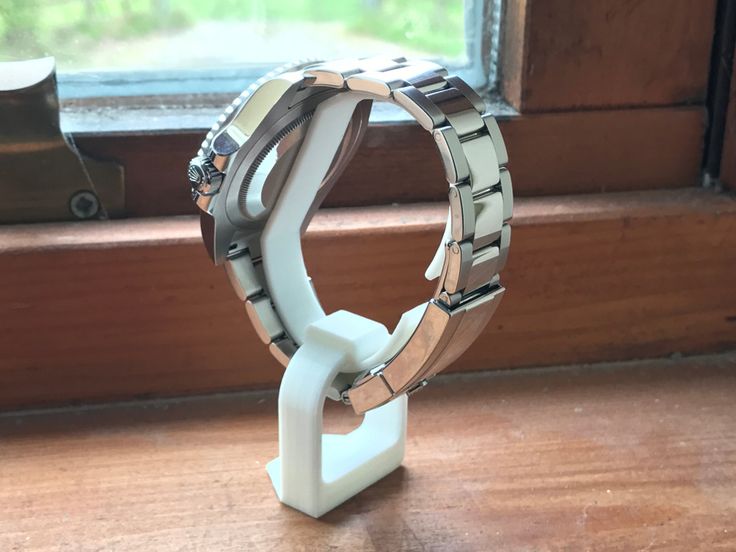 Panerai is an interesting brand within the Swiss holding company Richemont S.A., one of the world's largest luxury goods manufacturers. She also owns such well-known brands as Cartier, Montblanc, Chloe and Piaget, plus a joint venture with Ralph Lauren. Panerai, on the other hand, began its journey in the mid-19th century with the production of marine watches and sights. One of the company's know-how is luminescent dials and radium-based sights, which appeared in 1915 year. By the Second World War, the company became the official supplier of the Royal Italian Navy and produced one of the first specialized watches for scuba divers, and after the war turned into a luxury brand, working closely with Rolex. Actually, the filling in this watch is Swiss, but Italian designers are responsible for the design. And yes, the highly radioactive radium was eventually abandoned in favor of the safer tritium-based Luminor.
What innovations can Panerai boast in the new century? Of course, additive technologies.
To be fair, 3D printed watches have been produced before, but are still quite rare. Panerai plans to sell not just timepieces with 3D printed cases, and not just from titanium, but from recycled metal in powder form, obtained through IperionX's patented HAMR (Hydrogen Assisted Metallothermic Reduction) process.
IperionX is an American steel company that has taken on the production of powders for metal injection molding and additive manufacturing from recycled materials - mainly chips left over from the machining of titanium blanks. The proprietary process makes it possible to remove oxides and obtain powders of pure metal and alloys of high purity and various fractions. At the same time, IperionX is developing deposits in Tennessee: proven reserves of titanium and rare earth elements should be enough to produce approximately sixty and a half thousand Boeing-787 airliners and twenty-four million electric vehicles.
Partners have already produced a pilot batch of 3D printed titanium cases and carried out metallographic studies.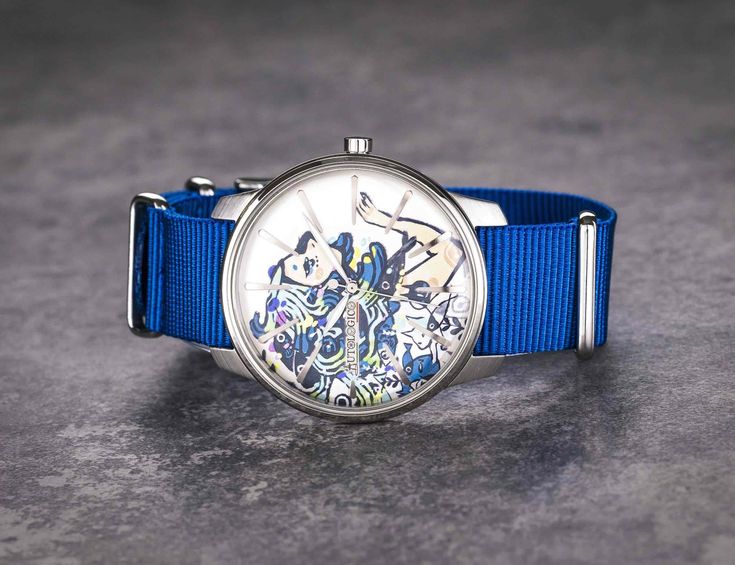 Apparently, everything is ready for the production of a new series of luxury watches with the start of sales next year. How much such a pleasure will cost has not yet been reported, but for example, we can take the first Panerai project using additive technologies. Last year, the brand released a titanium watch called the Luminor Marina DMLS ( in the illustration above ). The abbreviation at the end directly indicates the production method - 3D printing technology by selective laser sintering of metal powder compositions (Direct Metal Laser Sintering, DMLS). This offer is available to connoisseurs of expensive watches for 14.5-16 thousand euros.
watch Panerai Iperion X
Follow the author
Follow
Don't want
1
More interesting articles
5
Subscribe to the author
Subscribe
Don't want
Specialists of the Skat 3D Prototyping and 3D Printing Center launched additive manufacturing of orthopedic.