3D printed skin for burn victims
"World's first" 3D printed immunized skin model enables cold plasma wound healing treatment for burns
0Shares
The NOVOPLASM consortium has announced it is the "first in the world" to develop cold plasma technology for the treatment of infected burns and the wound healing of skin grafts.
Regenerative medicine firm CTIBIOTECH, the French Armed Forces Biomedical Research Institute, École Polytechnique and Institut Pasteur make up the consortium, which is leveraging an immunized human skin model produced by 3D bioprinting to aid the development of the cold plasma treatment.
CTIBIOTECH claims to be the first in the world to 3D bioprint complete immunized human skin, called CTISkin, and is providing hundreds of models to the consortium to enable it to validate its cold plasma technology.
"Regenerative medicine is the future of healthcare," said Professor Colin McGuckin, President and Chief Scientific Officer of CTIBIOTECH. "At CTIBIOTECH we advance these models to help personalized medicine and to support hospitals in the short term, not just the future.
NOVOPLASM uses our models to accelerate new devices to protect human health."
CTIBIOTECH is producing hundreds of CTISkin models for the NOVOPLASM project. Image via CTIBIOTECH.
3D printing skin
CTIBIOTECH has been pioneering the production of 3D bioprinted functional human tissue for some time, having previously worked with BASF's Care Creations department to conduct research into 3D tissue models of human sebaceous (skin) glands, and with Swedish bioprinter manufacturer CELLINK to investigate new therapies for patients with cancer.
3D bioprinted skin models have received increasing interest and development in recent years due to their uses for disease modeling, testing the efficacy of new treatments, and providing an alternative to animal testing. 
Earlier this year, a research team from Pohang University of Science and Technology and Pusan National University 3D printed an in vitro artificial skin model to better observe skin diseases suffered by diabetic patients, while Pennsylvania State University researchers developed a 3D bioprinting process capable of printing hard and soft tissue simultaneously to repair skin and bone injuries.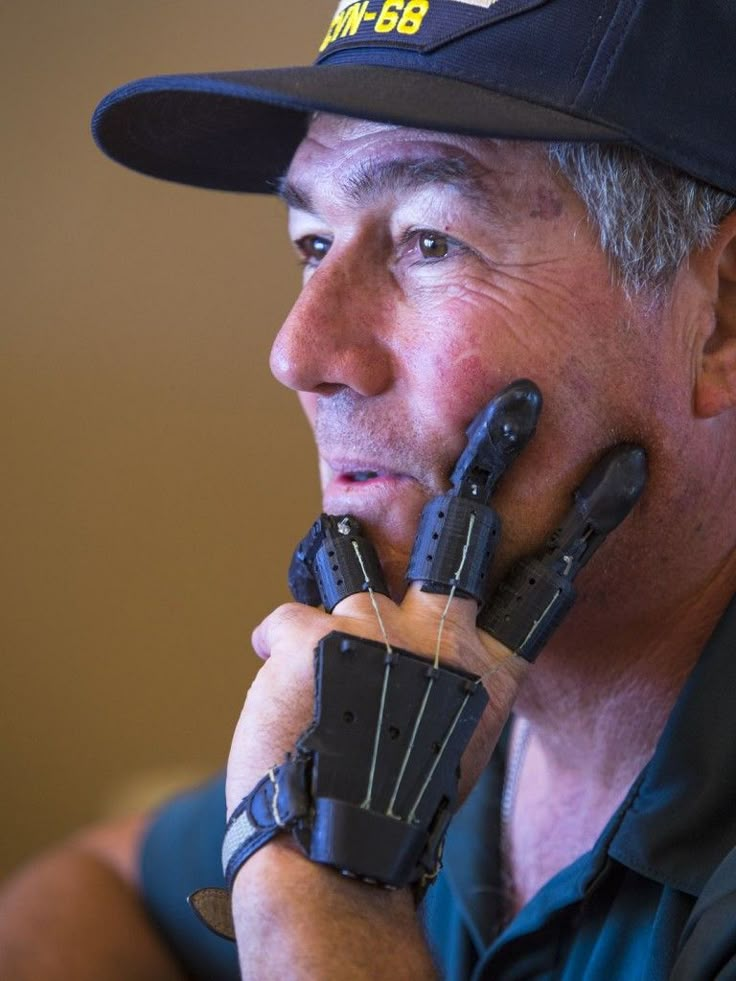 3D bioprinting has previously been deployed to help heal burn wounds, with researchers from the University of Toronto and Sunnybrook Health Sciences Centre developing a handheld bioprinter that can print sheets of "skin". The deposited bioink sheets cover the wound and help to accelerate the skin's healing process, and could potentially be seen within a clinical setting in the next few years.
A Sebocyte cell model prepared by CTI Biotech. Photo via CTI Biotech.
The NOVOPLASM program
According to the World Health Organization, nearly 30,000 people suffer burns that require medical attention every day, totaling up to 11 million patients per year across the globe. The fourth most common cause of injury worldwide, burns are considered a major public health issue and one the NOVOPLASM project is looking to address.
CTIBIOTECH's 3D bioprinting technologies enable scientists and clinicians to effectively and reproducibly evaluate the efficacy of new treatments and therapies on human tissue models.
Using the company's 3D bioprinted CTISkin model, the NOVOPLASM consortium was able to implement clinical strategies for skin healing and management of burn patients. 
According to CTIBIOTECH, it is the first company in the world to produce immunized human skin – skin that contains immune cells – by 3D bioprinting. The NOVOPLASM consortium has leveraged hundreds of CTISkin models to validate its wound-healing cold plasma technology.
Cold plasma is a non-invasive, non-thermal and painless technology that works by energizing a gas with an electric current to cause the formation of nitrogen and reactive oxygen with pro-healing, reparative and bactericidal properties. These properties are particularly effective in improving the management of infected burns while also instigating the tissue repair process. 
Research work carried out during the program has also shown the cold plasma technology promotes the formation of new blood vessels and mobilizes the immune cells present in the skin wound.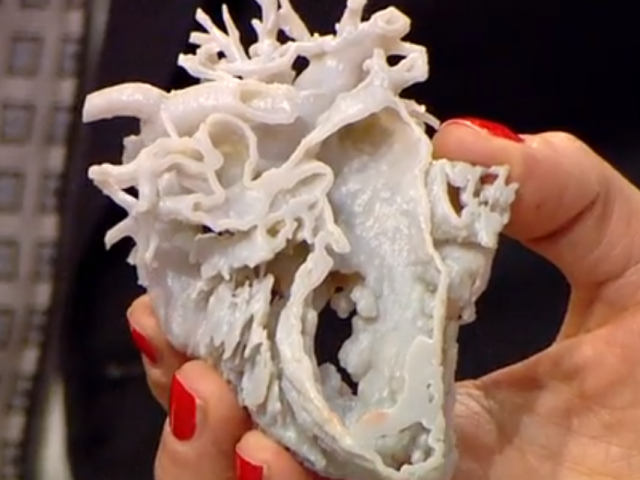 Once finalized and approved, the finished medical device will be suitable for use in hospital settings and specialized burn treatment centers. The NOVOPLASM project is supported by the French Ministry of the Armed Forces and has received funding from the Specific Support for Research and Innovation in Defense (ASTRID) program conducted with the French National Research Agency (ANR).
The NOVOPLASM project is presenting its work at the Defense Innovation Forum (FID) currently underway in Paris, France. 
Subscribe to the 3D Printing Industry newsletter for the latest news in additive manufacturing. You can also stay connected by following us on Twitter and liking us on Facebook.
Looking for a career in additive manufacturing? Visit 3D Printing Jobs for a selection of roles in the industry.
Subscribe to our YouTube channel for the latest 3D printing video shorts, reviews and webinar replays.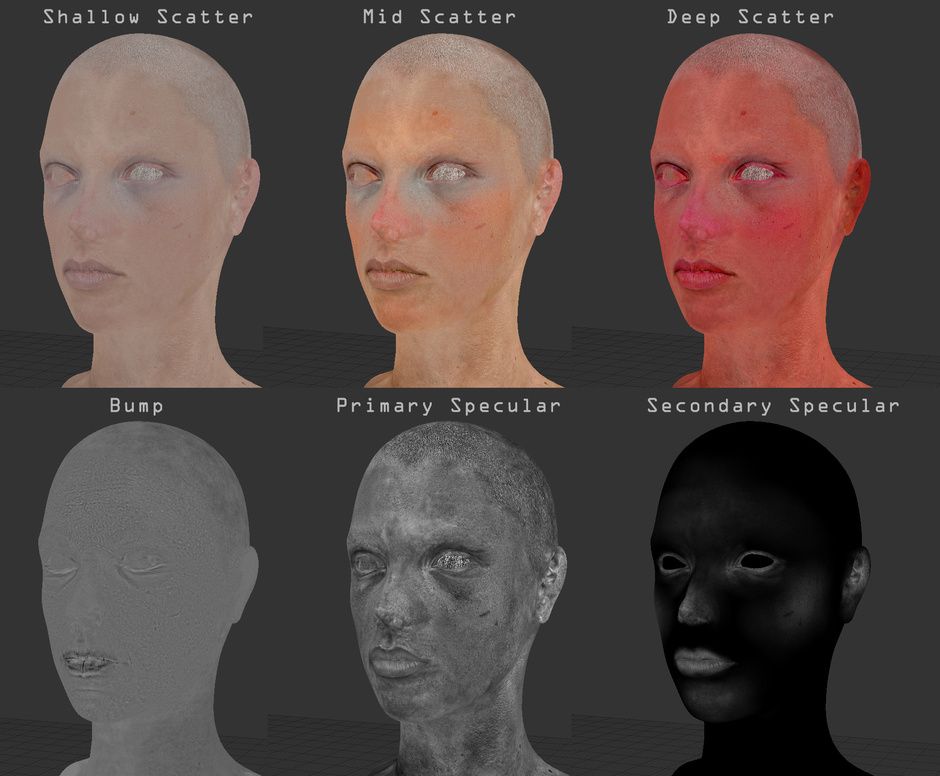 Featured image shows CTIBIOTECH is producing hundreds of CTISkin models for the NOVOPLASM project. Image via CTIBIOTECH.
Tags ASTRID basf BASF Care Creations CELLINK Colin McGuckin CTIBIOTECH CTISkin Defense Innovation Forum Ecole Polytechnique French Armed Forces Biomedical Research Institute French Ministry of Armed Forces French National Research Agency Institut Pasteur NOVOPLASM Pennsylvania State University Pohang University of Science and Technology Pusan National University Sunnybrook Health Sciences Centre University of Toronto world health organization
Hayley Everett
Hayley is a Technology Journalist for 3DPI and has a background in B2B publications spanning manufacturing, tools and cycling. Writing news and features, she holds a keen interest in emerging technologies which are impacting the world we live in.
Researchers develop a skin printer that works like a paint roller, depositing bio ink that speeds up wound healing -- ScienceDaily
Science News
from research organizations
---
2
Researchers develop a skin printer that works like a paint roller, depositing bio ink that speeds up wound healing
Date:

February 4, 2020

Source:

University of Toronto Faculty of Applied Science & Engineering

Summary:

A new handheld 3D printer can deposit sheets of skin to cover large burn wounds - and its 'bio ink' can accelerate the healing process. The device covers wounds with a uniform sheet of biomaterial, stripe by stripe.

Share:
FULL STORY
---
A new handheld 3D printer can deposit sheets of skin to cover large burn wounds -- and its "bio ink" can accelerate the healing process.
advertisement
---
The device, developed by a team of researchers from the University of Toronto Engineering and Sunnybrook Hospital, covers wounds with a uniform sheet of biomaterial, stripe by stripe.
The bio ink dispensed by the roller is composed of mesenchymal stroma cells (MSCs) -- stem cells that differentiate into specialized cell types depending on their environment. In this case, the MSC material promotes skin regeneration and reduces scarring.
The project is led by PhD candidate Richard Cheng, under the supervision of Professor Axel Guenther, and in close collaboration with Dr. Marc Jeschke, director of the Ross Tilley Burn Centre, and his team at Sunnybrook Hospital.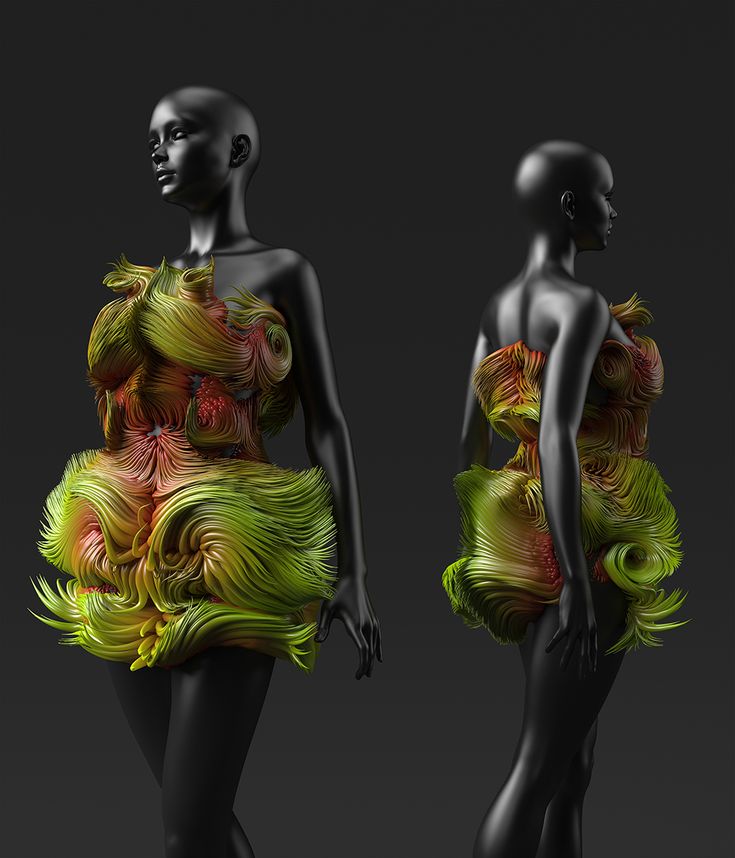 Their successful in-vivo trials on full-thickness wounds are reported in the journal Biofabrication.
The paper is a major step forward for the team, which unveiled the first prototype of the skin printer in 2018. The device was believed to be the first device of its kind to form tissue in situ, depositing and setting in place in two minutes or less.
"Previously, we proved that we could deposit cells onto a burn, but there wasn't any proof that there were any wound-healing benefits -- now we've demonstrated that," says Guenther.
The current method of care for burns is autologous skin grafting, which requires transplantation of healthy skin from other parts of the body onto the wound.
But large, full-body burns pose a greater challenge. Full-thickness burns are characterized by the destruction of both the outermost and innermost layers of the skin; these burns often cover a significant portion of the body.
"With big burns, you don't have sufficient healthy skin available, which could lead to patient deaths," says Jeschke.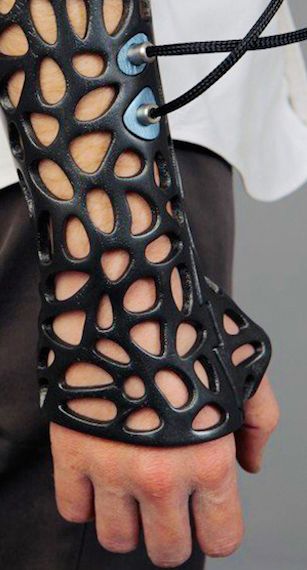 Since 2018, the printer has gone through 10 redesigns, as the team moves towards a design they envision surgeons using in an operating room. The current prototype includes a single-use microfluidic printhead to ensure sterilization, and a soft wheel that follows the track of the printhead, allowing for better control for wider wounds.
Next, Cheng says that they ultimately want to "further reduce the amount of scarring, on top of helping with wound healing. Our main focus moving forward will be on the in-vivo side."
Jeschke believes the handheld skin printer could be seen in a clinical setting within the next five years. "Once it's used in an operating room, I think this printer will be a game changer in saving lives. With a device like this, it could change the entirety of how we practice burn and trauma care."
make a difference: sponsored opportunity
---
Story Source:
Materials provided by University of Toronto Faculty of Applied Science & Engineering.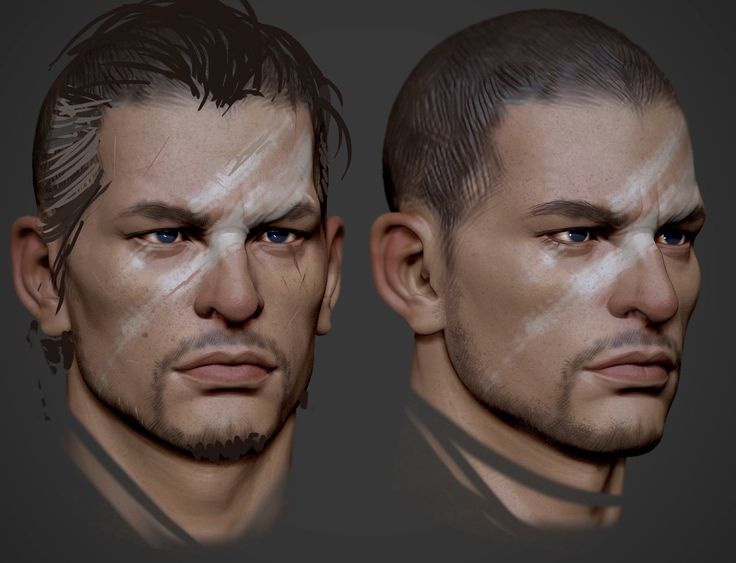 Original written by Liz Do. Note: Content may be edited for style and length.
---
Journal Reference:
Richard Y Cheng, Gertraud Eylert, Jean-Michel Gariepy, Sijin He, Hasan Ahmad, Yizhou Gao, Stefania Priore, Navid Hakimi, Marc G Jeschke, Axel Günther. Handheld instrument for wound-conformal delivery of skin precursor sheets improves healing in full-thickness burns. Biofabrication, 2020; 12 (2): 025002 DOI: 10.1088/1758-5090/ab6413
---
Cite This Page:
University of Toronto Faculty of Applied Science & Engineering. "Handheld 3D skin printer demonstrates accelerated healing of large, severe burns: Researchers develop a skin printer that works like a paint roller, depositing bio ink that speeds up wound healing." ScienceDaily. ScienceDaily, 4 February 2020.
<www.sciencedaily.com/releases/2020/02/200204163652.htm>.
University of Toronto Faculty of Applied Science & Engineering. (2020, February 4). Handheld 3D skin printer demonstrates accelerated healing of large, severe burns: Researchers develop a skin printer that works like a paint roller, depositing bio ink that speeds up wound healing. ScienceDaily. Retrieved October 10, 2022 from www.sciencedaily.com/releases/2020/02/200204163652.htm
University of Toronto Faculty of Applied Science & Engineering. "Handheld 3D skin printer demonstrates accelerated healing of large, severe burns: Researchers develop a skin printer that works like a paint roller, depositing bio ink that speeds up wound healing." ScienceDaily. www.sciencedaily.com/releases/2020/02/200204163652.htm (accessed October 10, 2022).
advertisement
---
Printing organs: how ears, skin and noses are made with a 3D printer
Natalka Pisnya
BBC Russian Service, USA
it will help you sort things out.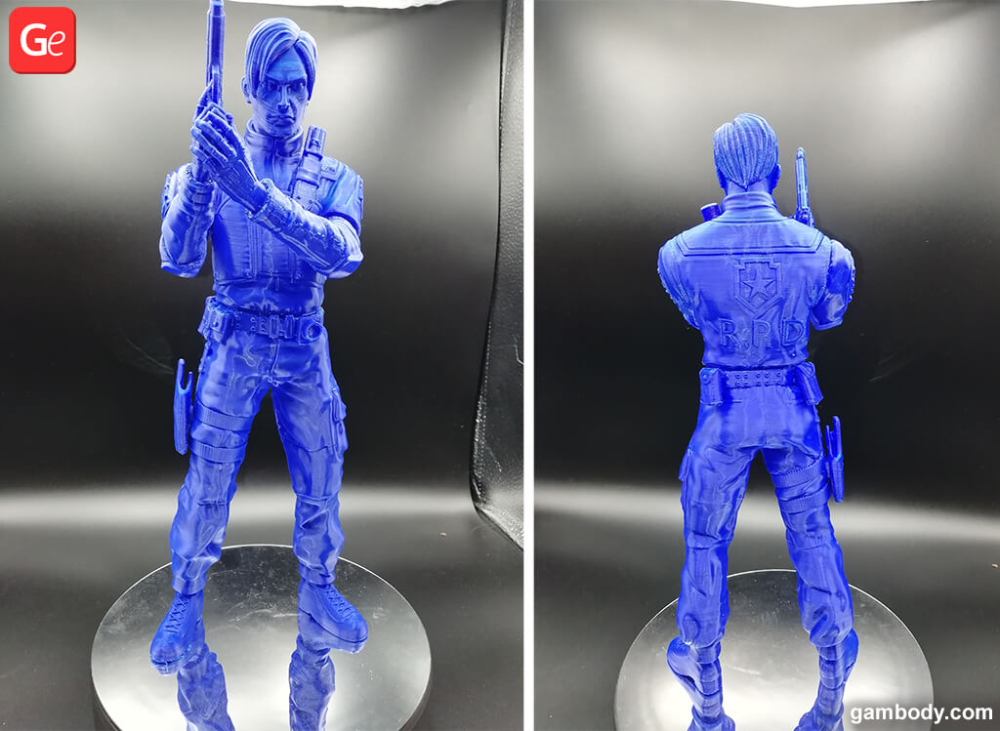 Image copyright, Masela family archive
Photo caption,
Luc Masela with his parents one month after the artificial bladder transplant. year 2001.
Luc Masela, now 27, is an athlete with a degree in economics, works for a major exhibition company, travels a lot and recently met, in his words, "the most beautiful girl in the world." Both she and most of his current friends were extremely surprised when they learned that 17 years ago he survived a dozen and a half operations.
Luke was born with spina bifida - and although he was able to walk, his bladder was severely damaged. By the age of 10, he almost did not leave hospitals: due to improper functioning of the bladder, fluid began to return to the boy's kidneys, doctors diagnosed an irreversible pathology of the organ.
You need JavaScript enabled or a different browser to view this content
Video caption,
"3D printed" organs are here
Doctors offered the family two solutions: lifelong dialysis or the creation of a new bladder from a segment of the intestine.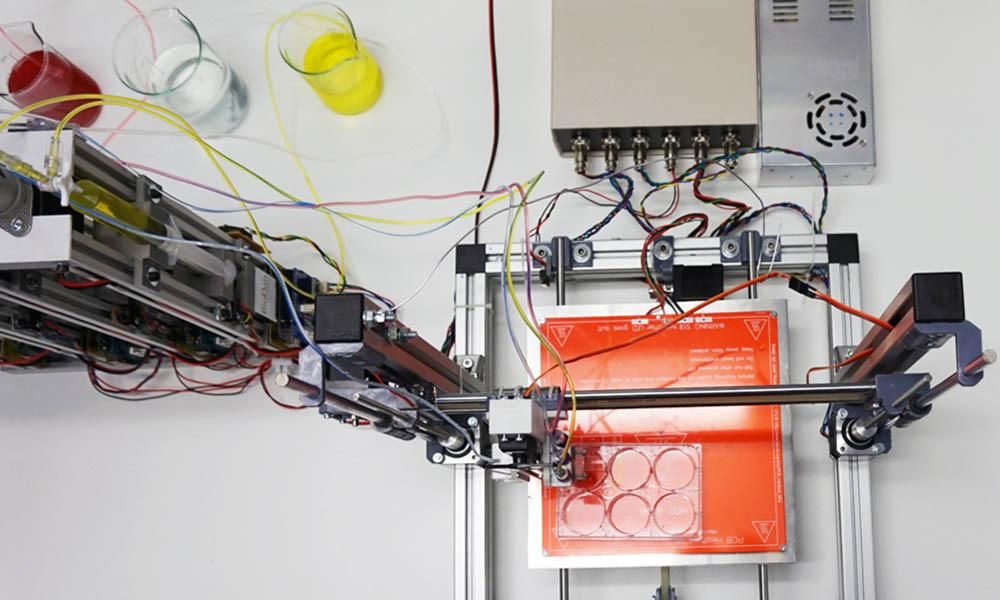 This would guarantee Luke several years of medically supervised life and a high risk of developing cancer.
The urologist in charge of the boy suggested that Masela's family take part in an experimental program to grow a new bladder from his own cells. Then, in 2001, it sounded like science fiction: only nine people took part in the program before Luke. Despite this, his family agreed.
"The essence of the operation was reduced to two stages: first, a piece of bladder tissue was taken from me, and over the next two months, cells were grown in the laboratory in order to grow a new healthy bladder from them," says Luke.
Photo copyright, Masela family archive
Photo caption,
Luc Masela, 17 years after the artificial bladder transplant
Next was the transplant operation, which, according to him, lasted 16 hours. "I opened my eyes and saw a cut through my entire stomach, tubes of all possible sizes were sticking out of me, except for them - four IVs and a bottle-feeding machine," he recalls.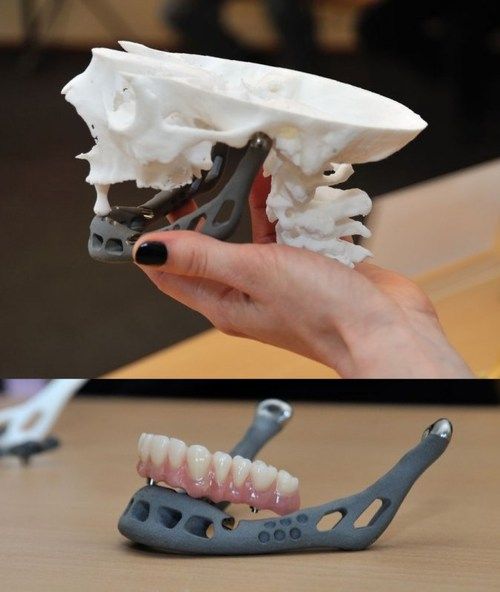 "I stayed in the hospital for another month, I was prescribed bed rest, after that I stayed at home for another month.
The operation was performed by Dr. Anthony Atala, Pediatric Regenerative Surgeon. In two months, out of a hundred patient cells, scientists created one and a half billion. Further, an engineering structure was created on a collagen frame: the bladder was "sculpted" like a two-layer pie, the core of which dissolved over time, and it started working like an ordinary organ, taking root thanks to Luke's own cells.
An animal capable of regrowing its head
The birth of a chimera: why do scientists need a human-animal hybrid?
Swedish company 3D prints body parts
Luke and Dr. Atala haven't seen each other for 10 years after being discharged from the hospital. Once a dying child became the champion of the school wrestling team and went to college.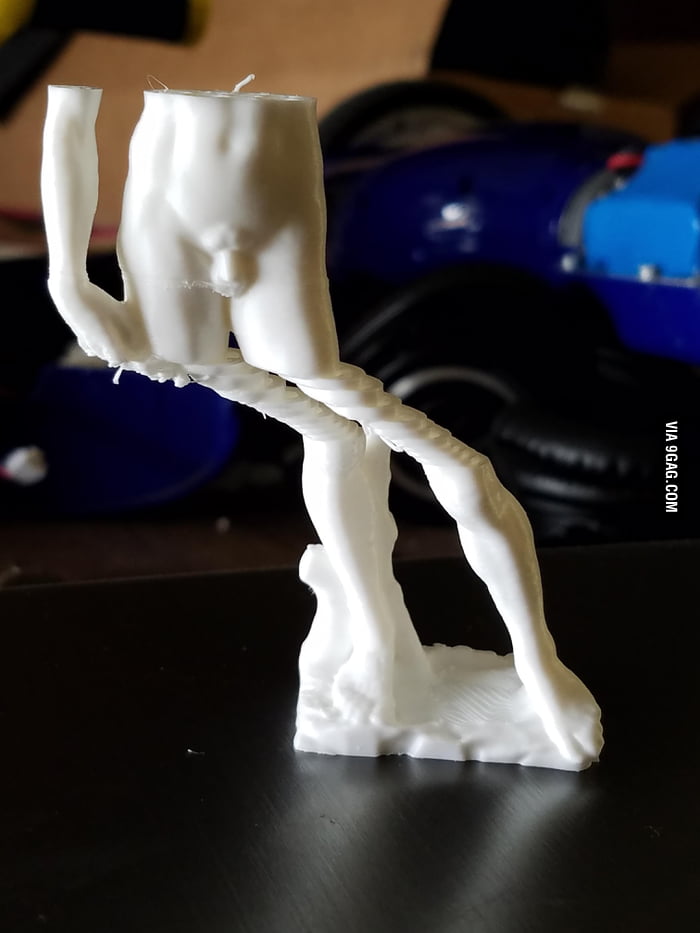 The professor took charge of the Wake Forest Institute of Regenerative Medicine in North Carolina in those 10 years, but Luke was never forgotten: his bladder was one of the most challenging and most successful projects in his early practice.
By 2018, Atala won the Christopher Columbus Award for "work on a discovery that will have a significant impact on society"; The Times and Scientific American magazines at various times named him "Physician of the Year", he was also recognized as "one of the 50 scientists on the planet who in the next 10 years will change the way we live and work."
How to print a new face
Skip the Podcast and continue reading.
Podcast
What was that?
We quickly, simply and clearly explain what happened, why it's important and what's next.
episodes
The End of the Story Podcast
In the mid-2000s, Atala's team turned their attention to an ordinary household 3D printer and wrote special software for it, later specialized machines were created for the laboratory.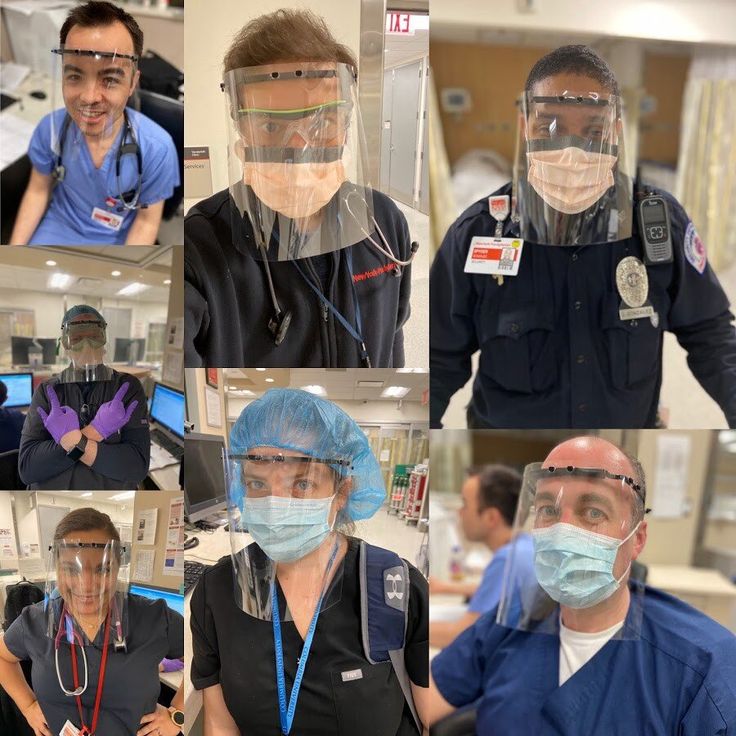 Now the laboratory "grows" up to 30 different types of cells and organs, as well as cartilage and bones.
One of the team's latest achievements is ears and noses grown outside the human body.
The main customer and sponsor of Atala's developments is the US Department of Defense, and many of the patients are military victims of military operations.
It works like this: first, a CT scan of the ear or nose is done. One of Atala's assistants, Joshua Corpus, jokes that at this stage, people often ask to "improve" the shape of the nose if they thought theirs was too wide or hooked, and the ears if they were too wide.
After that, a special computer code is written, and the printing of the base of the organs begins.
For this, a bioabsorbable polymer, polycaprolactam, is used. At the same time flexible and durable, in the human body it disintegrates within four years.
After printing, the layers of polycaprolactam resemble lace; after transplantation, their place will be taken by a person's own cartilage tissue in a few years after transplantation.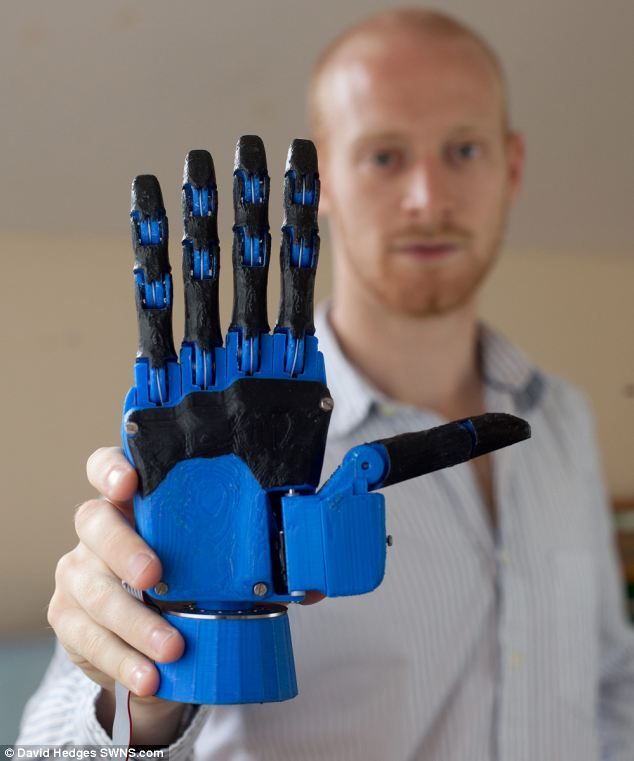 Polycaprolactam is then saturated with a gel created from the patient's cells, cooled to -18 degrees Celsius - so the cells, according to scientists, are not damaged, they are "alive and happy."
Image caption,
Printing a test kidney sample on a bioprinter
In order for the polymer and gel structure to take shape and become something more durable, ultraviolet light is used in the laboratory - it does not damage cells.
The future implant is printed for 4-5 hours, then it is finally formed and inserted under the epidermis.
Skin can also be grown: children affected by the fires were the first to participate in the early trials of Atala - after the "printing" of the skin, scientists observed the patients for several more years. The new skin did not crack, did not burst, and grew with the children.
The most difficult job, according to the scientist, is facial wounds: it's not enough just to stretch the skin, you need to accurately calculate the geometry, align swelling, bone structure, and understand how a person will look after that.
In addition to the skin and ears, Atala can "print" the bones of the jaws, grow blood vessels and cells of some organs - the liver, kidneys, lungs.
This technology is especially appreciated by oncologists: on the basis of patient cells, it is possible to recreate the body's response to various types of chemotherapy and observe the reaction to a particular type of treatment in the laboratory, and not on a living person.
But the liver, kidneys, lungs and heart are still being tested. Atala says he raised them in miniature, but creating organs from various tissues to real size requires a lot of additional research.
But, according to him, cells were grown in the laboratory and a vagina was created for a girl who was born several years ago with a congenital deformity of the genital organs - several years have passed since the transplant.
Image caption,
Bioprinted polycaprolactam ear implant base
Atala smiles and adds that his team is also working on a working penis.
This research has been going on for several years, and the most troublesome for scientists is the complex structure of tissues and the specific sensitivity of the organ itself.
Among others, Igor Vasyutin, a Russian post-graduate student of the First Moscow State Medical University (MGMU) named after Sechenov, is working on this under laboratory conditions. He is a cell biologist, Atala's right hand.
Vasyutin has been in the USA for about a year - he came on an exchange. He is ready to talk about the behavior of stem cells for hours, but becomes less verbose when it comes to Russian science.
Vasyutin's alma mater has not reached mass regeneration of human organs and is still training on animals: local scientists "printed" a mouse thyroid gland on a 3D printer.
However, they are also involved in the study of human organs. According to the head of the Institute of Regenerative Medicine at MSMU Denis Butnar, several years ago the Institute recreated a special engineering design of the buccal mucosa.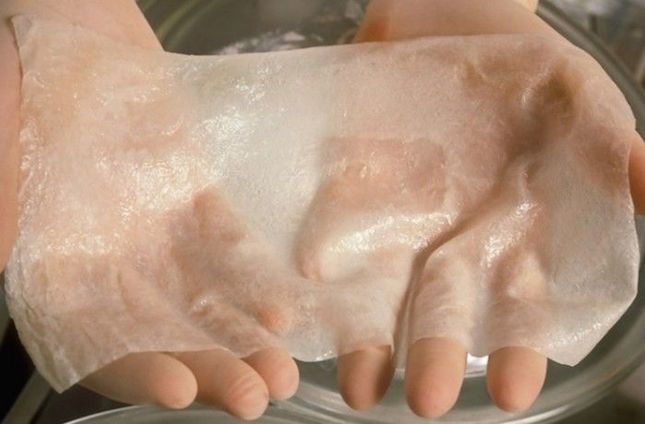 She functioned perfectly for the first six months, but subsequently had to undergo a second operation.
Image caption,
Test specimen of an ear implant exposed to ultraviolet light
In Russia, however, over the past few years, the Italian surgeon-transplantologist Paolo Macchiarini has been practicing - the man who was the first in history to perform an operation on transplanting a synthetic organ - a plastic tube that replaced the patient trachea.
Paolo Macchiarini: the rise and fall of the famous surgeon
However, seven of his nine patients died, and the breathing tubes implanted in the remaining two subsequently had to be replaced with donor ones.
Several criminal cases were brought against him, including on charges of pressure on patients and fraud, and the world's leading doctors called Macchiarini's operations "ethical Chernobyl."
Will printed organs replace donors?
At the zenith of his career, Macchiarini argued that a new perspective is opening up for humanity: you can "print" any human organ on a printer, create an engineering structure from it, enriched with the patient's stem cells, and get the perfect prosthesis.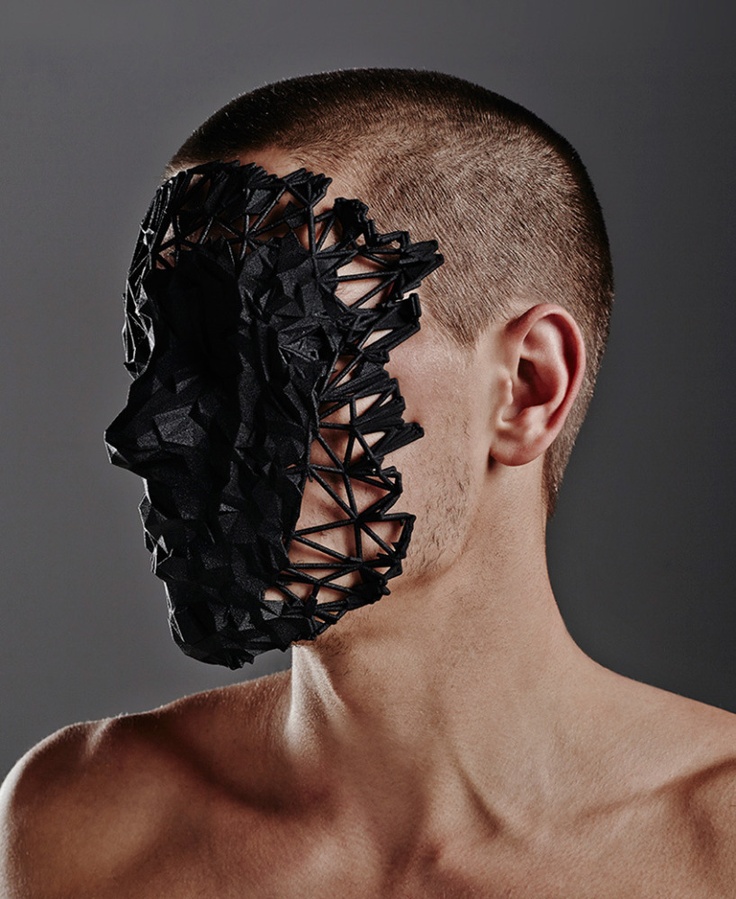 Be that as it may, complex human organs - the liver, kidneys, heart, lungs - have not yet been grown by any regenerative surgeon.
Bioprinting of the so-called simple organs, however, is already available in the USA, Sweden, Spain and Israel - at the level of clinical trials and special programs.
The US government is actively investing in such programs - in addition to Wake Forest, cooperating with the Pentagon, the Massachusetts Institute of Technology also receives significant amounts to recreate the functioning of the liver, heart and lungs.
Image caption,
Skin application test on a burnt wound
According to Professor Jorge Raquela, a gastroenterologist at the Mayo Clinic Research Center, "Bioprinting is one of the most exciting branches of modern medicine, it has huge potential, and the turning point of the most important discoveries is already close."
Meanwhile, Pete Basillier, head of R&D at analytics firm Gartner, insists technology is advancing much faster than understanding the implications of 3D printing.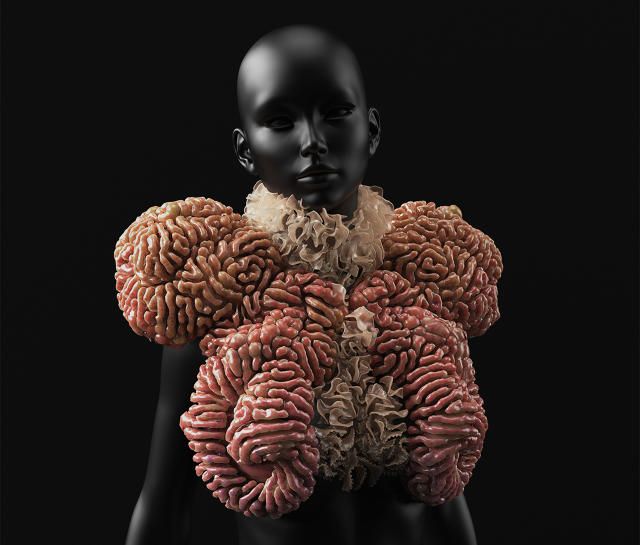 Such developments, according to Basilière, even if created with the best of intentions, give rise to a set of questions: what will happen when "improved" organs are created, the basis of which will not only be human cells - will they have "superpowers"? Will a regulatory body be created to monitor their production? Who will check the quality of these organs?
More than 150,000 Americans are on the waiting list for organ transplants every year, according to a report from the US National Library of Medicine. Donor organs will receive only 18% of them; every day in the United States, without waiting for a transplant, 25 people die. Organ transplants and subsequent rehabilitation cost insurance companies and patients $300 billion in 2012 alone.
A 3D printer helped a cyclist who lost his jaw
Genetically modified pigs - human organ donors?
The world's first child who received both hands transplanted plays baseball
Most Americans are potential donors: upon obtaining a driver's license, they voluntarily answer the question of whether they agree to donate their organs in the event of a car accident or other dangerous incident .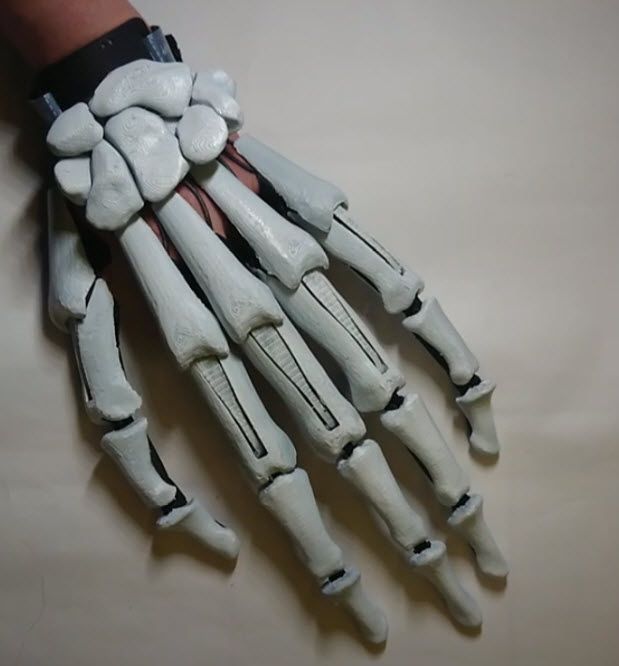 In case of consent, a small "heart" and the word "donor" appear in the corner of the document.
Professor Atala's driver's license is the same - despite all his achievements and faith in the press, he is ready to share his with others.
Neither the professor himself, nor his subordinates hide the fact that science is not yet able to "print" organs for thousands of those who need transplantation right now. According to him, it will take several decades to replace donor organs with grown ones at the mass market level.
The work of Atala and others in the field of regenerative medicine remains more probing than mainstream, and still tailored to the individual patient.
THE SKIN WILL NOT BE THE LIKE BEFORE THE BURN – WHAT ELSE IS IMPORTANT TO KNOW FOR PATIENTS
How burn patients are treated today, why it is impossible to do without psychologists in this matter, what a doctor does when a teenager does not want to go because of scars on his neck to prom, and will we stop paying attention to unusual skin? About this and many other things in an interview with the online publication Pravmir, Doctor of Medical Sciences, Professor, Head of the Burn Center at Children's Hospital No.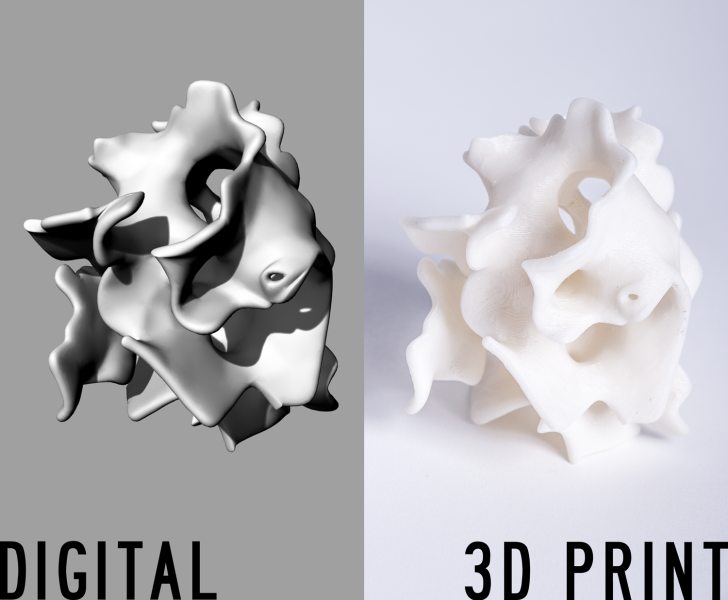 G.N. Speransky Lyudmila Iasonovna Budkevich
A mug of tea on the table, an iron placed on the floor, a hot barbecue - most burns in children occur due to carelessness of adults. Forty years ago, a pediatric surgeon, Lyudmila Budkevich, came to work in the burn department, and in the first six months she wrote a letter of resignation three times, but she always stayed. She is known as the head of the burn center at the Moscow hospital No. 9 named after G. Speransky, where children from all over Russia are treated.
– How is it that almost three thousand children come to you every year with burn injuries?
- For some reason, our parents think that trouble can happen to someone else, but not to their child, and most often children under 3 years old get burns at home, due to some inattention of adults. Just today, we discharged a boy who fell face down on a hot grill and got a burn on his face and a cut wound on his lip! Our children are burned by hot liquid - the child curiously reaches for a cup of coffee, overturns hot milk, soup, contacts with a heated surface - leans his palm against the switched on burner, against the oven door, against the iron that has just been turned off and for some reason placed on the floor .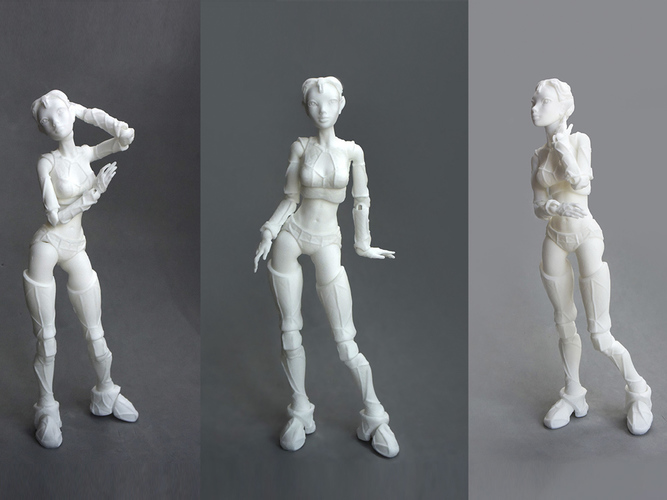 The child may pick up any metal object and plug it into an outlet that does not have a plug, or grab a bare wire from some non-functioning household appliance, such as a television or radio.
– Isn't there any concern that the house could be so dangerous?
– Exactly! And a small child in the first years of life can get a deep burn when the skin is damaged to the full depth and sometimes even the underlying tissues, pouring a glass of water over 45 degrees. Burn area up to 30% of the body surface, and irreversible effects on the skin. There are chemical burns: for example, a child drinks or spills left open liquid for cleaning surfaces. And it contains alkali, causing damage to the skin and mucous membrane of the gastrointestinal tract. We notice that burn injuries have a certain seasonality: in winter they are caused by hot liquid, and in summer by flames. Contrary to the instructions, adults pour firelighter liquid on smoldering coals or firewood, and clothes explode and ignite! There have been cases when a child stands with his feet on hot coals.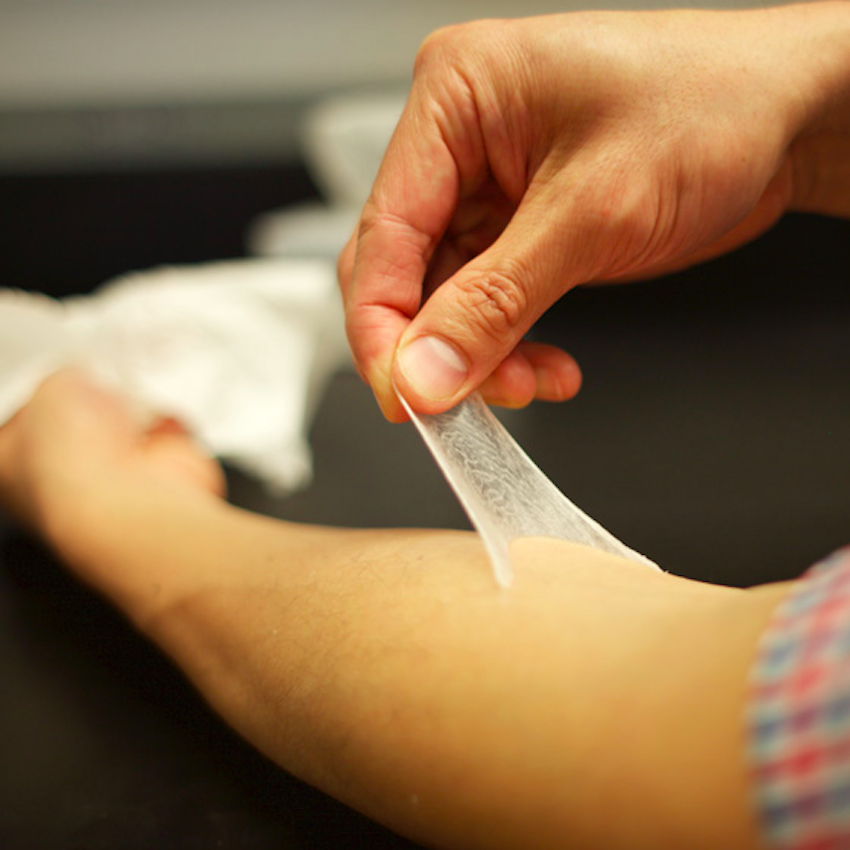 Summer is characterized by "hooks" - teenagers who run on the roofs of electric trains, getting pleasure from it and some kind of courage, touch the wires, lose consciousness and fall onto the platforms, breaking their arms and legs. You see, a second is enough for a child to be injured, and believe me, in this short time life is instantly divided into two periods "before" and "after", problems appear that change the whole subsequent life of not only the child himself, but also his family.
– But if the injury did happen, what would you advise to do or not to do?
- As a general rule, whatever the thermal burn, with the exception of electrical injury, pour water at a temperature of 25-27 degrees on the area for five to seven minutes to cool the wound surface. This is the very first step that is required. At the same time, if the clothing caught fire, then it is impossible to tear it off the child - thereby we injure the damaged skin. It is necessary to put out the clothes and call an ambulance in order to hospitalize the child in a specialized hospital if necessary.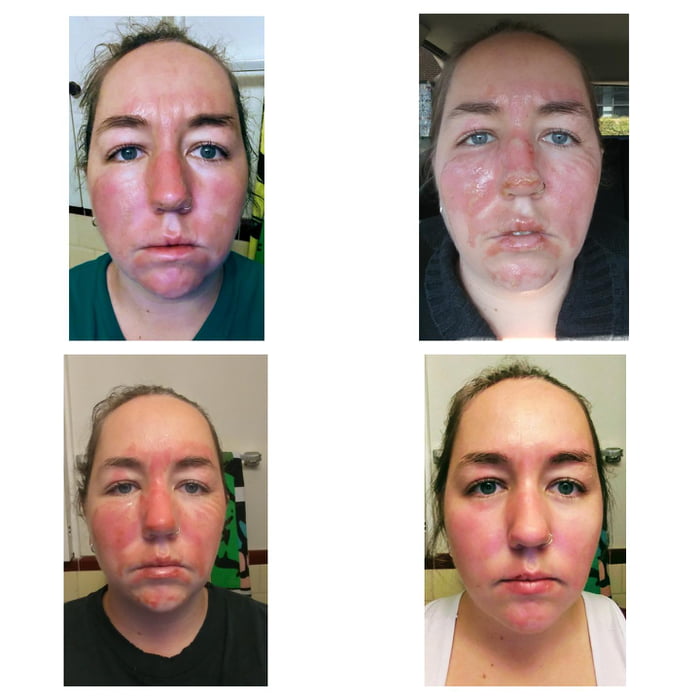 And the doctors will already figure out what to do next. I do not recommend self-medication. There are a lot of folk remedies, but most often they harm. For some reason, grandmothers recommend using sunflower oil, but it only creates a film on the wound surface and prevents the evaporation of heat from the tissue into the environment, and this deepens the burn. For some reason, they use honey or potato cakes, which in themselves can cause a burn - the mother will not feel the temperature of the potatoes in a hurry. Toothpaste, especially with mint, does have a cooling effect, but again, it must be washed off, and this hurts. And aerosols with an orange color prevent us from determining the depth of the lesion.
Ashina disaster: there were no children with burns less than 50%
– Is it true that forty years ago doctors did not want to work in burn departments and often ended up there for some misconduct?
– You know, I found a period in the early 1980s when few surgeons voluntarily went to work in the burn department.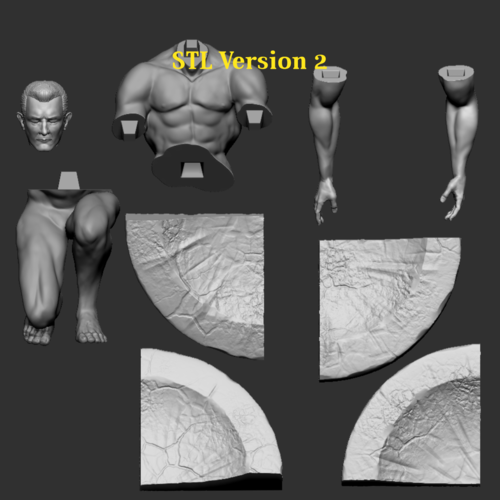 Patients are the most severe and unpredictable in terms of the outcome of the disease of all surgical patients. The treatment used outdated methods known since the Second World War. As a rule, the so-called chemical necrectomy was used to remove necrotic tissues, in which the wounds were cleaned no earlier than the 3rd week of the disease. There was no adequate anesthesia. I ended up in such a department, being a sixth-year student of a medical institute, I will never forget this smell ... And not everyone can withstand the groans and cries of adult patients, not to mention children, so doctors really most often ended up in burns for any misconduct in their professional activities. For the first six months of work in the burn center of the children's city hospital No. 9them. G.N. Speransky, I wrote a letter of resignation three times, believe me. And although by that time I already had ten years of experience as a pediatric surgeon, for some reason I could not calmly see these suffering children.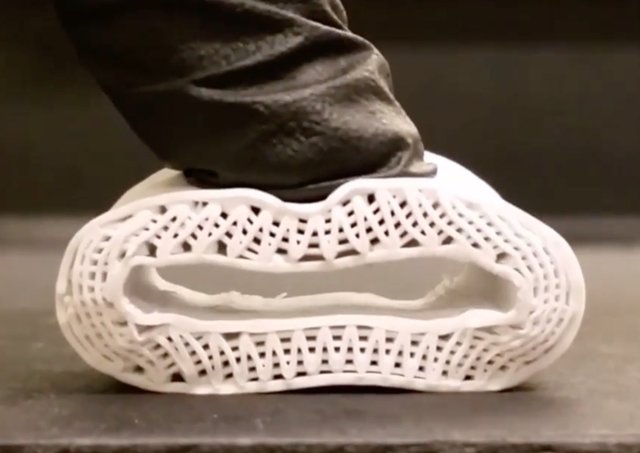 At that time, there were many children with amputated limbs, with severe burn injuries caused by flames and electric current. And I was a young mother, and I positioned this trouble on my sons. But life developed in such a way that I stayed for one reason or another.
– Why did you start working in the burn unit at all?
– So it happened. People often become combustiologists by pure chance (smiles). I wanted to do science and be a doctor of ultrasound diagnostics, but free positions for researchers were only in the department of thermal injuries of the Research Institute of Pediatrics and Pediatric Surgery. I thought I would work here temporarily, and two months later the head of the department asks me: "What topic will you write your dissertation on?" And so I became a combustiologist.
– What topic did you choose for your dissertation then?
- My dissertation research was called "Criteria for the readiness of a burn wound for skin grafting." In 1988, I defended my thesis, and I was offered the position of head of the newly opened burn department for young children (the first three years of life).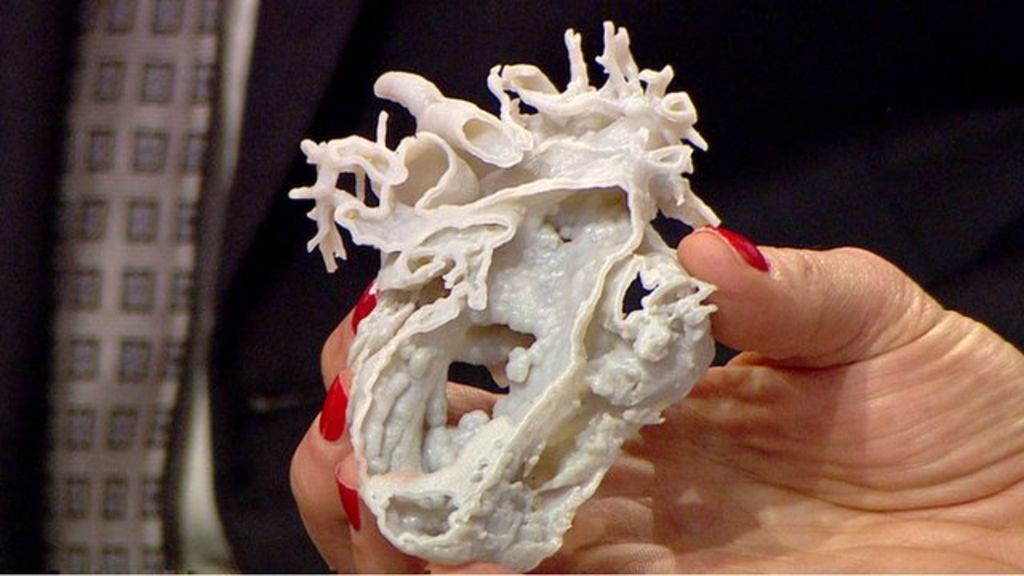 I must say that such a department is the only one not only in Russia, but also in the world. Just in that year, a law was passed that women could take parental leave up to 3 years, and, oddly enough, the number of children with burn injuries increased. And a year later, at 89-m, there was a railway accident near Asha (the largest in the history of the USSR and modern Russia. At the time of the meeting of two passenger trains No. 211 "Novosibirsk - Adler" and No. 212 "Adler - Novosibirsk" due to a gas leak from the main product pipeline, a gas cloud exploded , about seven hundred people died - ed.), and I was delegated with another surgeon of our clinic to help our colleagues, doctors of children's hospitals in Ufa, where the burned ones were admitted. There were no children with burns of less than 50% area. But the most deplorable impression was made by a trip to the crash site. The territory within a radius of 500 meters was all burned out, sprinkled with ashes, children's shoes and toys were lying under it .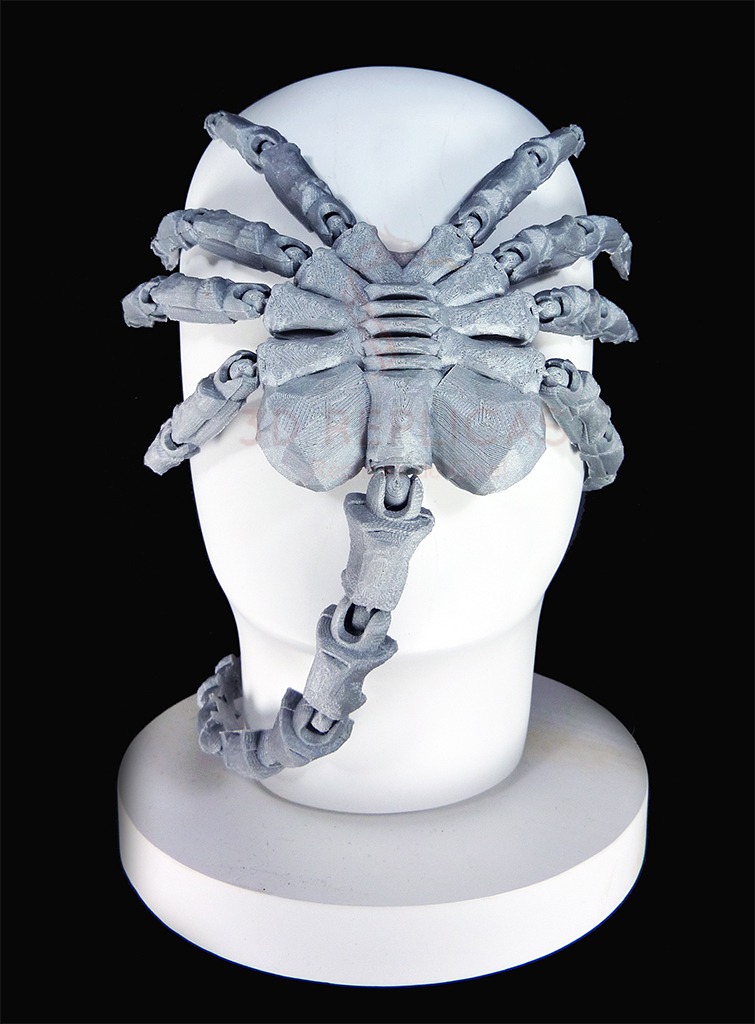 .. In those days, one journalist asked me: "How do you relieve stress?", And I answered: "The smile of a recovering child is the best medicine", and for me it still is. Of course, psychologists worked with us, but then there was no time to think about ourselves - there were many sick people, there were cases of death. We took 28 of the most severe children by plane to our burn center in Moscow. This tragedy was the beginning of the creation of the All-Russian Center for Disaster Medicine "Protection" and the Ministry of Emergency Situations.
– Did your attitude to the profession change after the Ashina tragedy?
- Absolutely! Since then, I have not thought of myself in another branch of medicine. Soon we began to work with combustiologists from England and the USA (Hope project). The British founded the Friends of Russian Children Foundation. The doctors of our burn center and I went abroad for internships, where we got acquainted with modern methods for diagnosing burn injuries and its complications, mastered innovative surgical interventions in victims with deep skin burns.
And, of course, thanks to new technologies in all areas - the anesthetic service, antibiotic therapy, and surgical treatment - we began to nurse even the most seemingly hopeless patients who were doomed in the 70-80s.
Treating a deep burn is not just a "patch" on the skin
– What does the treatment of children with burns consist of in general?
- When the wound area is 10% of the body surface or more, burn shock occurs in children - a process in which not only damage to the skin occurs, but also functional disorders in the body of the victim. And it is urgent to remove patients from this state. Sometimes medical assistance is needed during the evacuation phase.
We had such a case: a disaster happened on the bank of the river, teenagers were riding a motorcycle and a tank of gasoline exploded, the guys got deep burns with an area of ​​45-50% of the body surface. It is more than an hour and a half to the burn center, so it is necessary to carry out resuscitation measures already in an ambulance - put a peripheral catheter in a vein in order to carry out infusion therapy.
It all depends on the severity of the condition. And then the surgeon determines the area of ​​burn wounds and the depth of the lesion. There is a slightly primitive but easily accessible "rule of the palm", that is, the palm of each patient is equal to 1% of the body surface. And in order to imagine the area of ​​wounds, you can visually project the palm of the victim onto the wound surface, for example, 30% is thirty palms of a child. This method is good for emergency doctors, nurses. We use formulas for accurate calculation - the volume of infusion therapy also depends on it. Next, the doctor performs the primary surgical treatment of the wound - treats the surface with an antiseptic solution, and then opens the epidermal blisters. If they are not opened in time, the contents of the blisters will become infected from the surface of intact skin. But again, I do not advise you to do it yourself. And only then perform the application of atraumatic mesh coatings on the wound surface. These meshes do not stick to the wound, making it easier to change dressings.
And then for three days we observe the picture of changes in the surface of the wound and decide how the skin will be restored: local conservative therapy (self-epithelialization of wounds) or surgical treatment (removal of necrotic tissues with skin plasty of the wound defect).
– How is the operation going?
– First, necrotic dead tissues are removed, bleeding is restored, and then a skin graft is taken from the donor site, that is, a piece of healthy skin 0.1-0.2 mm thick, and transferred to the wound. Such a kind of "payment". If we have a shortage of donor areas of healthy skin, for example, when the area of ​​burns is 30-40% of the body surface, and we need to grow cells, then as a temporary biological cover, we use someone else's skin, xenoskin taken from animals, in particular from a pig. And thus we protect the wound from mechanical impact from the outside and infections, we prevent the loss of fluid and trace elements from the body. And after the donor sites are ready for re-taking the split skin graft, we remove the pig skin - it played its role - and transplant the newly taken skin.
But treating a sick person is a team effort. This is not only a combustiologist involved in wound management. We need to overcome the period of acute burn injury, while maintaining the functions of vital organs. Professionally trained resuscitators and pediatricians help us with this. Patients may have problems with the gastrointestinal tract - a gastroenterologist and a nutritionist (physician) are needed. In children of the first three years of life, the central nervous system always suffers due to its underdevelopment - we cannot do this without consulting a neurologist. If the eyelids are damaged, then the ophthalmologist necessarily looks, excludes eye injury. When the cartilages of the nose or auricles burn out, an indispensable examination by an otorhinolaryngologist. Sometimes burn injuries are combined with mechanical ones. The same "hooks", touching the wires with their heads or hands, lose consciousness from exposure to high voltage current, fall onto the platforms, break the bones of the arms and legs, cases of craniocerebral trauma are not uncommon.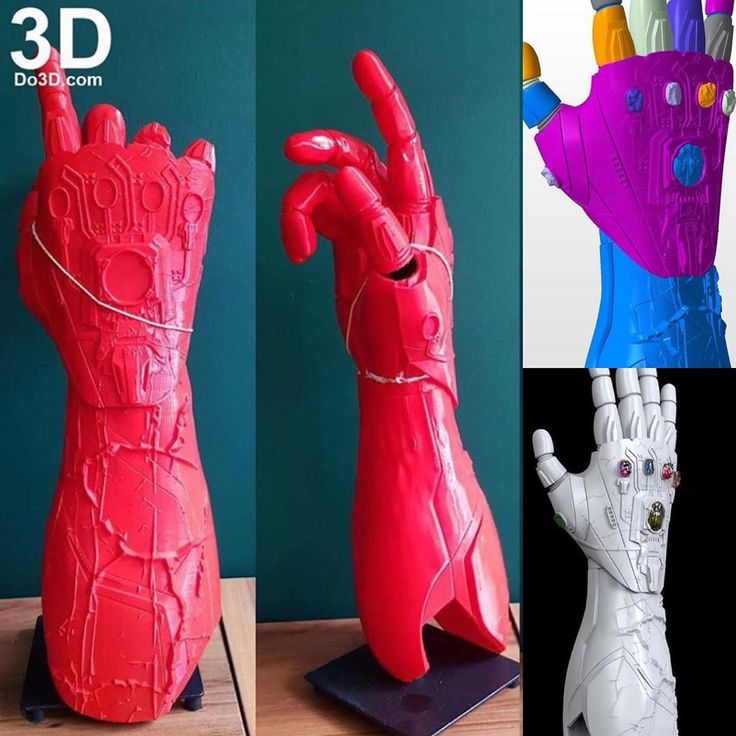 And here we need traumatologists and neurosurgeons. And when the burn wound is located circularly on the limbs, we invite our fellow traumatologists to install external fixation devices that facilitate wound care. Without an anesthesiologist, we cannot perform dressings and surgical interventions to close burn wounds. A hematologist is responsible for blood transfusions, clinical pharmacologists for antibiotic therapy, laboratory assistants for the accuracy of tests, and rehabilitation specialists for the prevention of the formation of rough scars in patients with deep burns. Psychologists - for the emotional mood of patients, art therapists - for socialization after recovery and returning home. This is really a team method of treatment, without such a number of medical workers we cannot improve the patient's health.
– What scientific discoveries are you waiting for?
- We hope to have 3D printed leather soon. And such work is already underway. Cellular laboratories will be organized in which skin cells are grown, which are so necessary for our patients with a pronounced shortage of donor sites in case of extensive burns.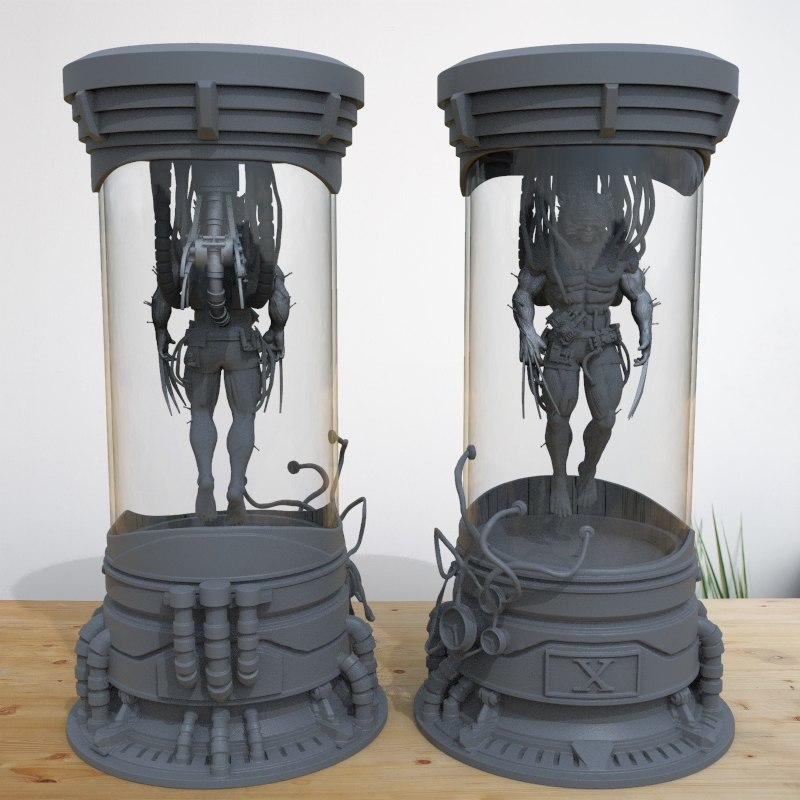 - In your opinion, will it ever be possible not to be afraid of burns?
- Unfortunately not. The course of a burn injury is influenced by various factors - diseases that were before the injury, age - infants and the elderly are more difficult to bear, the area and location of the burn, the state of immunity of the burnt. There is a term in medicine "injury incompatible with life", and there are cases when doctors are unable to help patients. Sometimes extensive skin burns of more than 50% of the body surface are combined with a burn of the respiratory tract mucosa (thermoinhalation injury). In such a situation, the total area of ​​burn wounds increases by another 15% of the body surface. The patient has been on artificial lung ventilation for a long time. And, as a rule, there are severe complications in the form of purulent tracheobronchitis or pneumonia. It is difficult to fight a purulent infection when all organs and systems of the patient are included in the inflammatory process.
There are symptoms of a violation of the central nervous system in the form of burn encephalopathy, which is manifested by the agitated state of the victim, hallucinations, monotonous crying or screaming, sometimes convulsive readiness in the form of a tremor of the limbs, turning into convulsions, which requires analgesic, anticonvulsant, sedative therapy against the background of artificial ventilation of the lungs. At the same time, the liver suffers (toxic hepatitis), the heart suffers from myocarditis, and the kidneys suffer from acute renal failure. Against this background, stress ulcers of the gastrointestinal tract occur (due to oxygen starvation of the tissues of the mucous membrane of the stomach and duodenum), in some cases, bleeding from the vessels of the resulting ulcers is diagnosed. Patients may die from uncontrolled gastric bleeding. In patients with extensive skin burns and, as a result, with dysfunction of the body's organs, generalization of infection occurs with the development of sepsis, which is the main cause of death in burn patients.
But still, as I said, now we have learned how to nurse completely hopeless patients. Once a boy from Magadan was rescued with burns on 95% of the body surface, he received burns in a house fire. The boy was evacuated to our clinic, as it is not always possible to provide specialized medical care to patients with extensive burns on the ground. But these children and their parents have many problems.
Don't look at those scars all the time!
– What are these problems? Aesthetically understandable…
– I always say that burn injury is a social problem. Unfortunately, deep burns heal by forming a scar, which, yes, can form in aesthetically important areas - on the face, in the collar zone, neck, anterior surface of the chest, hands and feet, as well as in the area of ​​​​large joints - and this causes contractures. , tightening of the skin, due to which children cannot fully straighten or bend one or another joint. If the injury is on the hand, then the fingers do not function well, and a large number of corrective surgical interventions are often required to straighten these fingers and make them functionally active.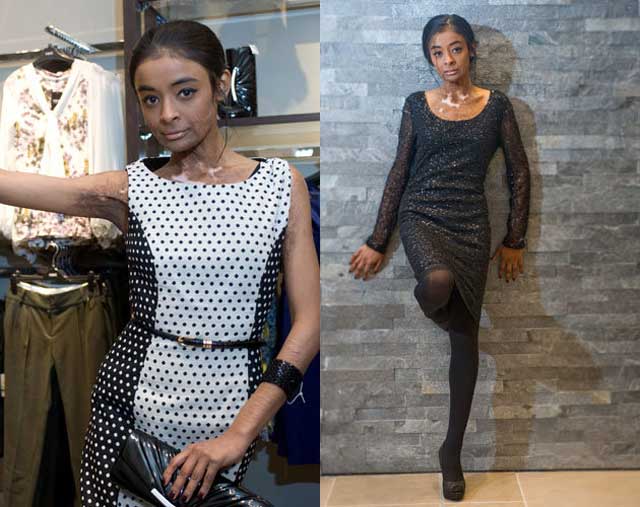 If contractures interfere with the development of the skeleton, it is necessary to operate again, otherwise the child will cease to serve himself. Children who have been diagnosed with a disability must be certified annually. And in order to avoid a relapse, you need to constantly do massages, wear special compression clothing, you need mud and paraffin therapy. It happens that deep burns end in amputation, so prosthetics are necessary for such patients. The child is growing, and multiple replacement of the prosthesis is required. And even after surgical interventions, the skin will not be the same as before the burn injury ...
– If a child in your center asks for a mirror, with what words do you give it?
- You know, we don't have mirrors in the burn center - it just happened that way, and as a rule, children don't ask for mirrors, and if they do, it's certainly not from doctors. Here they are emotionally stable, because they see the same boys and girls as they do, and when they find themselves at home alone with trouble, then emotional breakdowns begin.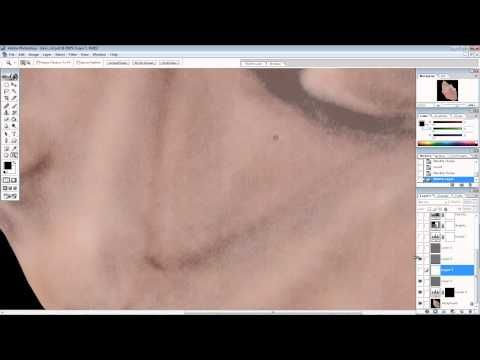 Psychologists and art therapists have been working on the basis of our consultative polyclinic for many years. They work not only with children who have suffered a burn injury, but also with their parents. Patients who have suffered a thermal injury are under the supervision of the staff of the clinic until they are 18 years old. These specialists help former patients find their place in life. Our Children's Hospital charity foundation organizes winter and summer camps for those who have suffered a severe burn injury - children go to boarding houses in the Tver and Yaroslavl regions. After a joint outdoor recreation, children and their parents communicate with each other, correspond, consult with each other on how to act in certain situations related to health. All this has a beneficial effect on the quality of life of our patients.
– What words do you use to discharge children and parents?
– There is no template, it all depends on the situation (smiles).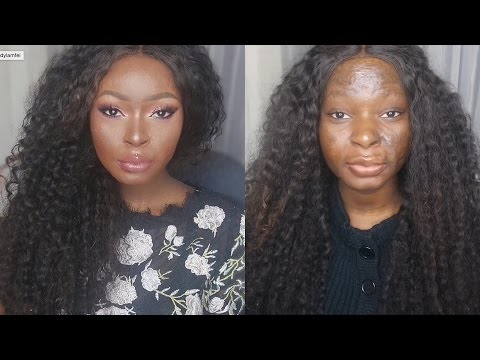 We recently treated a young man with a large area of ​​wounds, and he was from a cadet school. And I told him: "You will be an officer! Everything works for you - arms, legs, and the scars under the tunic are not visible. And of course, we also work with parents.
– What is important for them to understand and know?
– I keep telling the relatives of our patients not to make their children disabled. "You don't have to constantly look at these scars, because the child feels how his mother is looking at him! Your child is normal, full-fledged, he just has a different skin. After all, there are people with yellow or black skin. You see, these children should grow up normal, as before the injury, go in for sports - there are no contraindications to this. Well, let the child walk in compression clothing - this is not a hindrance, these are the same clothes that can be removed and put on again. We always work on the positive, do not let parents and children lose heart, we find kind words in any situation.
If adults, after discharge from the hospital, do not perceive the child as they were before the injury, then problems will grow like a snowball. It is the parents who become the main teachers in life and show the children how to behave, inspire self-confidence. I think we need to develop in the direction when there are social workers who, even before the child returns from the hospital to their usual habitat, visit kindergartens or schools where this or that patient will return, and conduct explanatory conversations with children, teachers and educators about how to deal with burnt children.
– Can a doctor tell parents that a child's burn was their fault?
- No, the doctor does not tell mom or dad that they are to blame for what happened. But, unfortunately, not every parent understands this himself, some come with the words "And we are already with you for the second time!" Sometimes mothers close in on themselves, and then we appoint a consultation with a psychologist.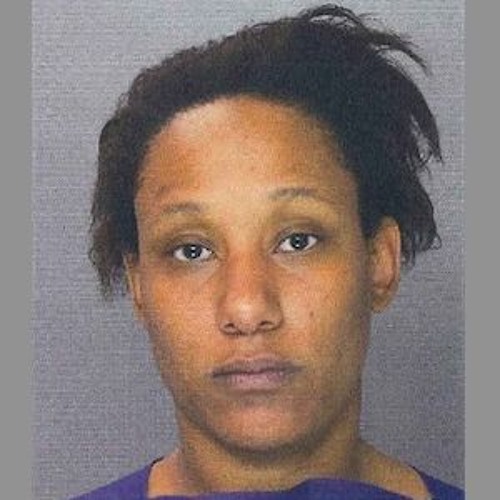 If adults do not pull themselves together, thereby emotionally not participating in the treatment process, then it is not always possible to quickly achieve the desired results. I always tell employees that parents need to sympathize, to take their place. We treat our patients like our own children, and my sons, when they were younger, repeatedly said: "You love your patients more than us."
– Did you change anything in your home improvement when you started working with burns? Maybe you've become more attentive too?
– I don't want to praise myself, but… I live by the rules and ask others to follow them. Place pots on the last row of burners. Before lowering the child into the bath, you should try the water with your elbow, where the skin is most sensitive. Children should not be in the kitchen when food is being prepared. It is necessary to iron when the child is sleeping, and remember that the floor is not a place for a hot iron. Everything dangerous must be removed.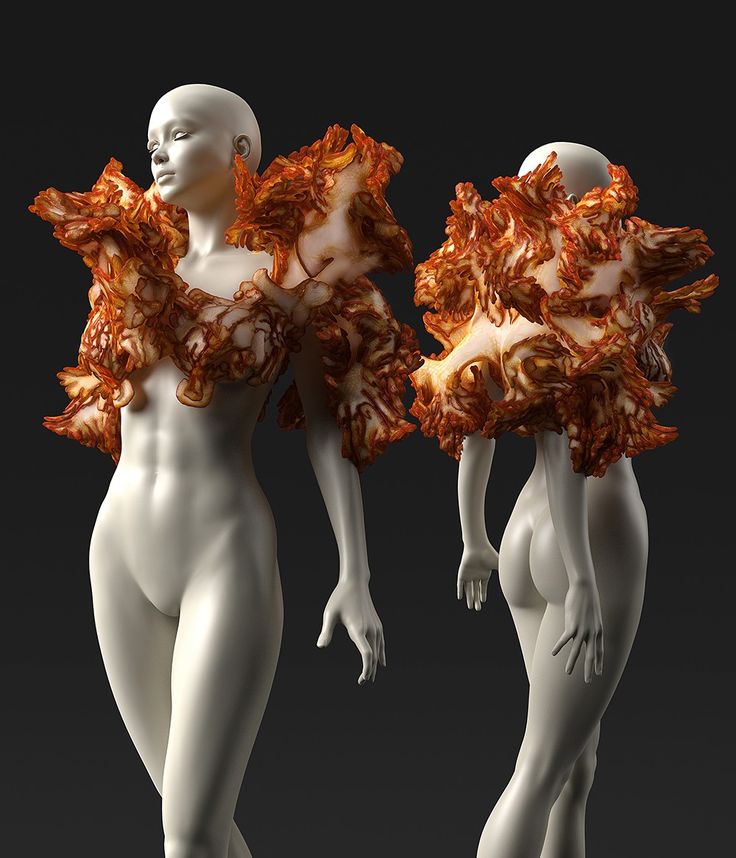 Electrical outlets must be covered. Well, I don't know… I was brought up that way and I hope that my sons remembered these rules, one of whom already has his own children. But even now I often remind them of the dangers that exist in the house.
The worst thing is bad manners
– What would you say to a stranger who looks askance at a person with a burn?
- "You can also be in this place at any time, no one can guarantee you that you will be an eternally healthy person." After all, a burn patient is exactly the same person, he just has an unusual skin. Why turn around and discuss in the back? I think that the most pernicious quality in people is bad manners in any of its manifestations. And why doesn't our employer accept a salesperson with scarred hands? This is exactly the same skin, it is also washed with soap, it is not contagious! But why? You know, I keep in touch with many former patients. Many of them have higher education, got married or got married, gave birth to children.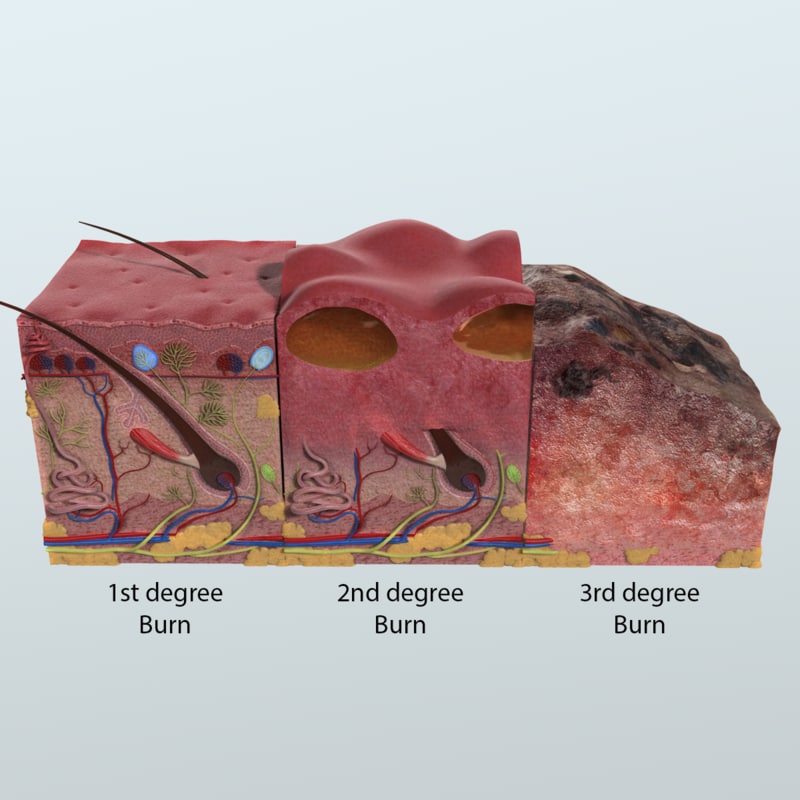 Recently, a former patient Valechka came to our clinic for an open day, she had a burn on her face and scalp, which she received as a newborn child. And now she has her own child!
And the other day I got a call from the mother of a patient who was about 2 years old when he was in our hospital because of a burn. Now he is 24 years old, he has become a doctor, he wants to work for us as an anesthesiologist to also help sick children.
– But do those who have extensive burns experience gratitude and joy?
– We immediately warn parents and older children not to wait for them to develop the same skin as before the injury. Adolescents are often capricious, and they have to explain that if this procedure is not done now, they will have certain health problems that will be difficult to solve later. Treatment of a burn injury is a constant monitoring so that complications do not occur. And our business is to treat patients and strive to ensure that the consequences of a burn for them are minimal.
– Has your attitude to appearance changed in any way during your almost forty years of work at the burn center?
– You know, I am very critical of my appearance and I always say that "do not drink water from your face", and appearance does not matter. You communicate with a person, and not with his appearance, and, probably, you are interested in his character, attitude towards others, and not what shape his nose is and whether his own eyelids or artificially made. Wisdom comes with age ... As a rule, people become wiser after thirty. I think wisdom in terms of attitude to appearance comes to our patients. Of course, it's nice to look at a beautiful person, but it's definitely not necessary to evaluate by appearance.
– Can you say that to a teenager?
– Of course I can! And why not say if you are already big, you understand everything? I have a patient - now he is 25 years old. At the age of 3, he received a severe burn injury and was in an extremely serious condition for a long time.
We managed to save him. But rough post-burn scars formed on the neck and face. How complex he was! All the time I went in turtlenecks or obliged my neck with a scarf, regardless of the time of year, in order to hide the consequences of an injury. It's graduation time at school. His mother (she's just gold!) bought him a suit. And I - a shirt with a turn-down collar that would cover the scars on the neck. I say: "Sasha, on this day you should be the most elegant and beautiful!" And he forced himself to wear that shirt. Over time, the boy grew up, and his opinion about his appearance changed. He is married and works as a successful lawyer. Life is good! Believe me, I can find so many positive qualities in a person, so many positive qualities that can overshadow all his complexes! It is necessary in time to draw the attention of the child to that "zest" in his character, which will become important, life-affirming for him.
– Is this also the task of a doctor?
– A doctor is also a person.