3D printers business
How to Start a 3D Printing Business
The 3D printing market value increased on average 25% per year over the last five years. Its increased market value generated a boom of interest in setting up a 3D printing business. The 3D printing industry offers different niches in which to develop a business. While each type of 3D printing business will have specific requirements to start, there is general information that can make setting up any form of 3D printing business easier.
Decide Which Kind of 3D Printer You Want to Be
3D printing can be used in a variety of different ways. As such, there are many different niches for profitable 3D printing businesses. Some examples include 3D printing prototypes and manufacturing components, setting up a local 3D printing service, and 3D printing toys.
3D Printing of Prototypes and Models
Roughly 65% of the 3D printing demand comes from engineers developing industrial, electrical, or consumer goods.
Also, industries such as architecture, engineering, technology, and medicine require models of devices, manufacturing parts, and chemical compounds. These industries also typically have a section of their research and development process dedicated to testing out prototype designs or finding more efficient ways of creating a needed manufacturing part. 3D printed parts and components not only speeds up production time but also lowers cost. Therefore, dedicating a 3D printing business to helping other businesses with these needs can be quite profitable.
Raise 3D recently interviewed 2050.AT, a 3D printer farm to learn how 3D printing assists manufacturing. 2050.AT created 3D printed components and parts. 2050.AT explained that 3D printing is valuable for producing parts that are hard to find or expensive to produce. 3D printers make prototyping more efficient. To learn more about 2050.AT's range of work with 3D printing, click here.
3D Printing Service
A more general idea is to establish a local 3D printing service.
As we covered in the previous example, many businesses incorporate 3D printing into their production process. However, not all businesses can afford their 3D printers. In this situation, a local 3D printing service is still more efficient for these businesses than traditional research and manufacturing methods. A 3D printing service also can produce work for individuals that require their own 3d printed products. For example, students may need a 3D printed model for a school project. Or an artist may need 3D printed models or devices for art projects.
3D Printed Toys and Models for Children or Collectors
A third option is to 3D print toys and models of characters or clothing of a character for children, collectors, and cosplayers. For example, a helmet of a well-known character from a tv show or movie will be appealing to all three demographics.
What Kind of 3D Printing Business Can You Set Up?
As with any new business, a 3D printing business will take time to get off the ground.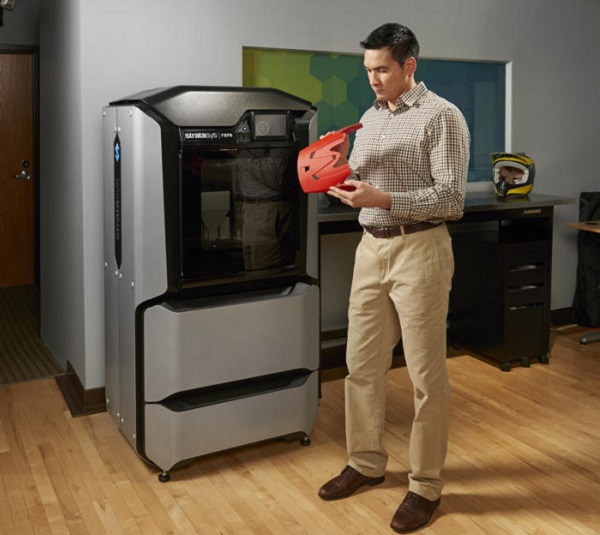 Therefore, part of deciding to start a 3D printing business is knowing how much you can handle. This includes knowing your budget, knowing how much physical space you can dedicate to your business, knowing how many people will be working with you, and knowing how much time you can put into each of your projects. Since not every kind of 3D printing business is the same, each niche will have its requirements. For example, 3D printing prototypes and manufacturing parts will require larger printers with more specialized capabilities.
How Much Does Starting a 3D Printing Business Cost?
The actual cost of starting a 3D printing business depends on the type of focus you choose. However, the cost of setting up a 3D printing business ranges from $1,000 to $10,000. This cost will be affected by the type of 3D printer that you choose, utilities, rent (if you choose to not work from home), software, and marketing. The cost of a 3D printer changes based on the size, capabilities, and quality that you wish to produce.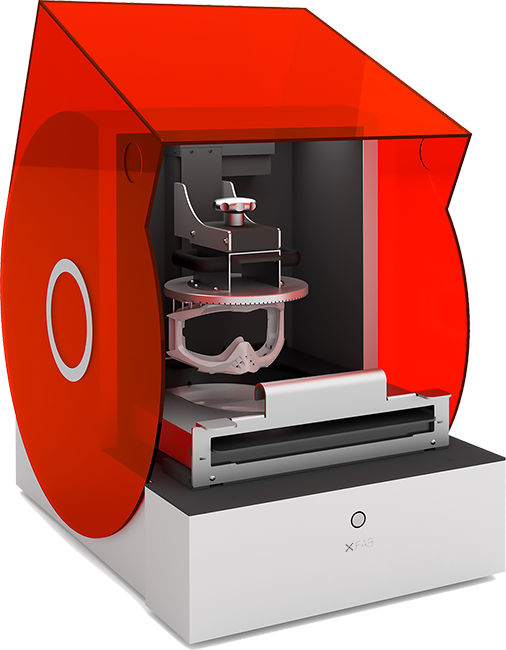 3D Printing Filaments
A crucial aspect of establishing a 3D printing business is in understanding the capabilities, characteristics, and differences of each printing material. The different kinds of 3d printing materials are also known as filaments. The most common filaments for 3D printing are plastics. Each plastic has its strengths which make it suitable for different projects and tasks. Sometimes a 3D printed device has many parts to it, and each part may perform better with a different kind of plastic. For example, TPU/TPE filaments are flexible sometimes to the point of being like rubber. And PLA filament is durable and easy to print.
3D Printing Competitors
Each type of 3D printing business will have its market and competitors. For example, a 3D printing service will have a local market with local competitors. Meanwhile, 3d printed toys and models will rely heavily on online sales and social media.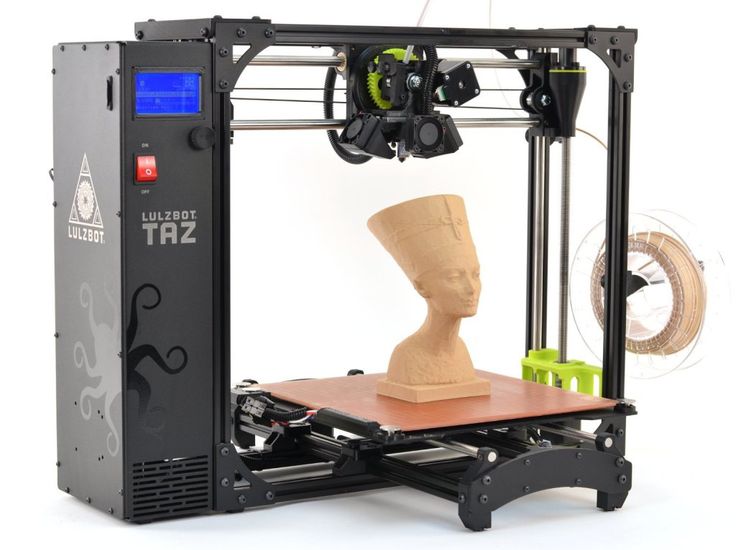 A general suggestion for all 3D printing businesses is to find an focus on making yourself visible on the platforms where other businesses like yours appear.
Making Your 3D Printing Business Stand Out
All forms of 3d printing businesses are competitive, and it can be hard to know how to stand out from competitors. One way of adding value is to know how to do model design. Model design is a necessary procedure to create a 3D printed product. Many businesses contract out the model design process to another business. However, you can learn how the process of turning an image into a digital model which will be used for 3D printing. This will give you more control over your project and keep your work in-house. Another way to stand out from your competition is through post finish. Post finish means smoothing out the final 3D printed device and adding color. Deciding how far you want to go with post finish can also help you stand out from other 3D printing businesses.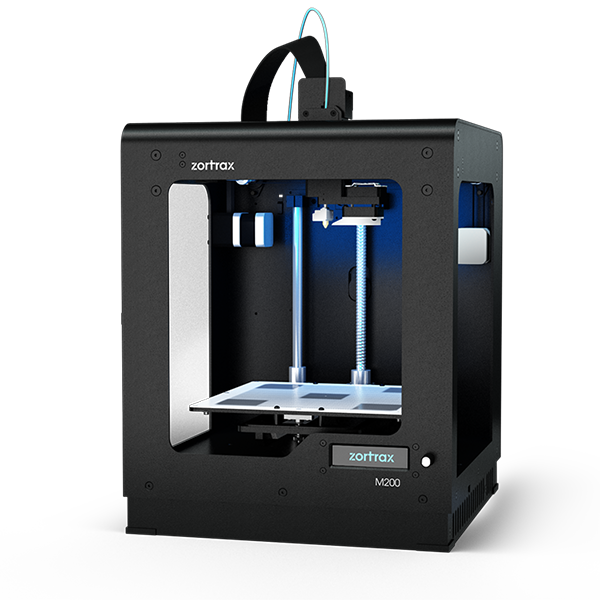 3D printing offers a variety of niches to establish a profitable business. Knowing the exact details for setting up the foundations for each niche will require more specific research. However, there are some common factors for establishing any kind of 3D printing business such as learning about filaments and knowing your competitors. Once these factors are known, a strong foundation can be built for a profitable 3D printing business.
Connect with Raise3D:
Have you had a great experience with Raise3D that you would like to share? Please contact us at [email protected] We look forward to hearing from you.
For more information about Raise3D printers and services, browse our website, or schedule a demo with one of our 3D printing experts.
Start your own 3D printing business in 2020: Discover 15 ideas
3D Learning Hub
See all categories
Contents:
Introduction
3D printing, a technology helpful for all sectors​
Top 15 of the best 3D printing business ideas​
Improve your manufacturing products using 3D printing​
Start your own company thanks to Additive Manufacturing!​
Introduction
Do you know about all the opportunities that 3D printing could offer you? In this blog post, we are going to show you how you could create your own 3D printing business, innovate, iterate, and make your own fantastic success.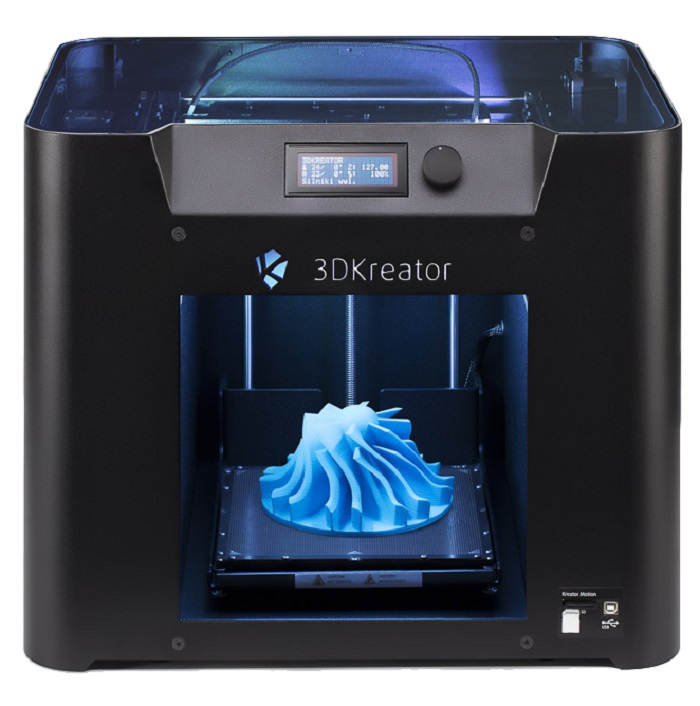 You are looking for tips to understand how you could start a 3D printing business? We will share with you the best ideas for 3D printing business and see what are the best examples of profitable 3D printing businesses. Get inspired by all of these 3D printing ideas!
3D printing, a technology helpful for all sectors
At Sculpteo, we see it every day: 3D printing technology is used by more and more businesses, for various applications. It is now quite helpful for the medical industry, the automotive industry, but also for architecture, aeronautics or even agriculture. The printing possibilities are endless.
Did you check our State of 3D printing? This study helps to understand how additive manufacturing technology is used by different businesses. It confirms that this technology is used by more and more different sectors, from aeronautics to consumer goods.
Do you need some help?
Printing products is possible for anybody and any company.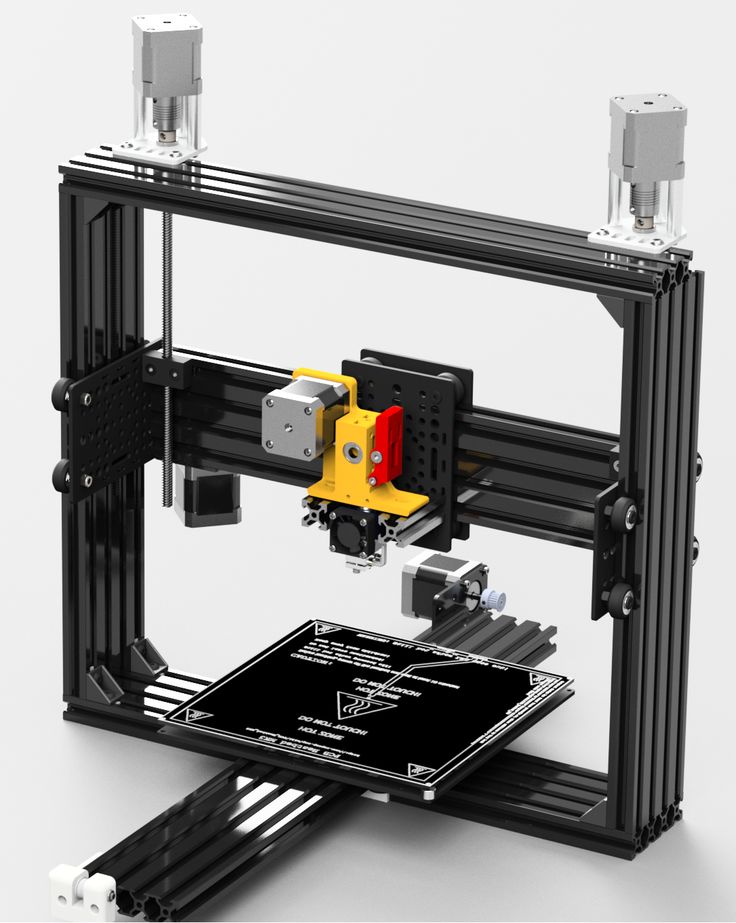 If you need a little help to start your 3D printing business – for example, if you want to learn about digital manufacturing and 3D modeling for additive manufacturing – check out our Sculpteo Studio 3D printing consulting service. Our 3D printing experts are going to give you all the tips, training and information you will need to make the most of 3D printing technology!
Top 15 of the best 3D printing business ideas
Here is a selection of businesses that are based on Additive Manufacturing, and some others that are using 3D printing technology to develop their opportunities even more. We hope that these examples will inspire you. Indeed, you could find the perfect business opportunity thanks to this cutting-edge technology.
A new phase of product development: rapid prototyping using 3D printing technology
1. The Kupol Project
Gabriel Boutin, a 3D designer, created the Kupol Project using the additive manufacturing technology.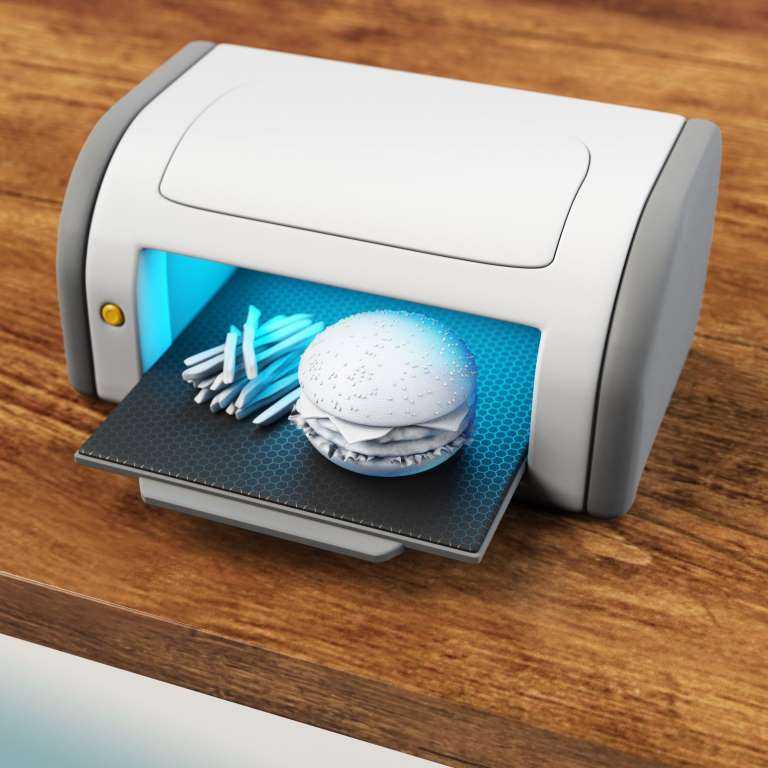 It is a bike helmet, 3D printed with the HP Multi Jet Fusion technology, using Sculpteo's online 3D printing service. This 3D technology helped this innovative designer to develop a relevant and resistant project.
3D printing can help you with rapid prototyping. Indeed, it is a simple and economical way to produce prototypes. With this technique, you only have to create your 3D design using 3D modeling software, and modify it as much as you want and need. 
This way, you only have to change the 3D model and print your 3D file to get your different iterations. This process could help you to save money to develop your project and speed up the production process. Indeed, iterating on your project using additive manufacturing is cheaper than with a traditional prototyping technique.
2. Netlooks
"We are at the moment in the eyewear industry when we have to do something unexpected. We are at a crossroads of technology and craftsmanship", explains Pierre Andrieu, founder of Netlooks, a custom-made eyewear company and one of our clients.
The goal of Netlooks is to provide their clients with the ultimate made to measure experience. To achieve that, they complement craftsmanship with the latest technologies. Netlooks uses 3D scanning to get the perfect fit for the client's head, and Additive Manufacturing provided them with time and cost-efficient prototypes before the final product is hand made.
This 3D technology became an essential part of the production process. Manufacturing the prototypes with Additive Manufacturing allowed the company to work faster, speed up the product development time, and to reduce costs. On top of that, thanks to Additive Manufacturing, Netlooks can achieve the ultimate customization and comfort.
Reduce tooling costs 
3. Volkswagen Autoeuropa
3D printing can be an asset on different levels, and not only for your products. We saw on our recent blogpost that 3D printing tools could considerably reduce your tooling investment.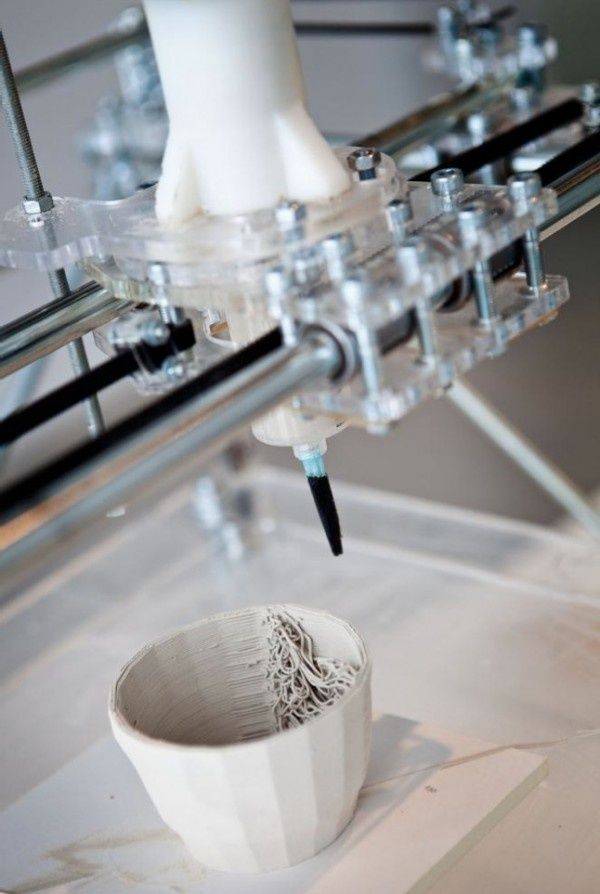 For example, do you know that Volkswagen Autoeuropa, the car manufacturer, is using 3D printing for manufacturing some of its tools? The company estimates that thanks to 3D printing they saved 250,000€ in 2017. No matter what your sector is, reducing your tooling costs could be a huge asset for your company.
Using additive manufacturing to get custom made tools is reducing costs but is also a convenient method that could help you to create a successful business. This way, these tools are totally adapted to their activity, and they are less expensive than produced with another traditional manufacturing technique.
4. P&G
To stay on top of their game, companies like P&G have to chase the latest technology. Where can 3D printing be an asset for Procter & Gamble? In the supply chain innovation sector. Additive Manufacturing brings new solutions to existing problems and improves business strategies.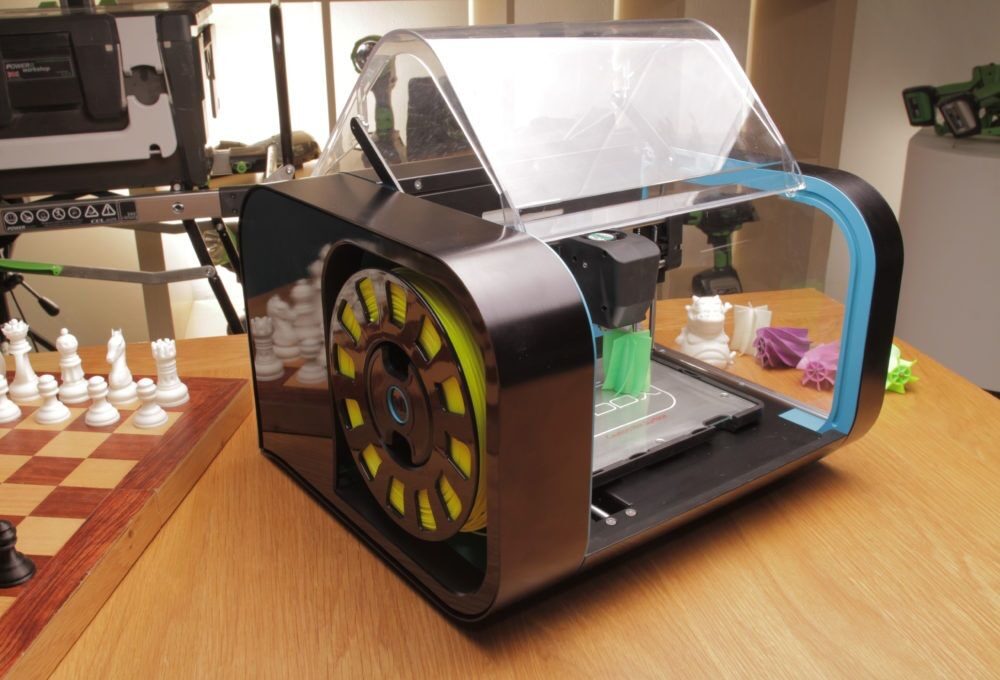 Peter Hewett, Global Product Supply Platform Leader, explains: "It only took a short investment of time, understanding the technology and services offered by companies like Sculpteo, to realize how we might be able to solve current business manufacturing challenges in a different and smarter way. We're already bringing the experts together seeking breakthrough solutions which wouldn't be possible with traditional technologies".
Achieve the greatest level of detail
5. Gaëtan Le Penhuel
//www.sculpteo.com/blog/2018/10/03/how-using-3d-printing-for-architecture-projects-can-truly-help-your-business/
This aspect of the production was crucial for Gaëtan Le Penhuel, an architect company from Paris, which we had the pleasure to partner with. They needed architectural models delivered in a short time, at the same time, achieving a high level of detail.
Additive Manufacturing was just the perfect solution Gaëtan Le Penhuel was looking for.
They wanted to materialize their architectural proposals, and every aspect of the project had to be shown in solid form. Thanks to SLS technology, they were able to achieve precise openings, thin walls, and sharp edges. Industrial 3D printing such as SLS allows for the production of great quality models, quickly and cost-effectively.
Create custom-made products easily
6. Octobre71
Mass customization is one of the essential advantages offered by 3D printing technology. Octobre71is a company manufacturing light glasses, and for them, additive manufacturing is terrific to create customizable glasses. For fashion, products often need to be custom made; that is why 3D printing is a great new tool for fashion designers.
3D printing can allow for manufacturing glasses adapted to the morphology but also the style of any person. From jewelry and ornaments to 3D printed shoes, these amazing benefits can be profitable for many other businesses.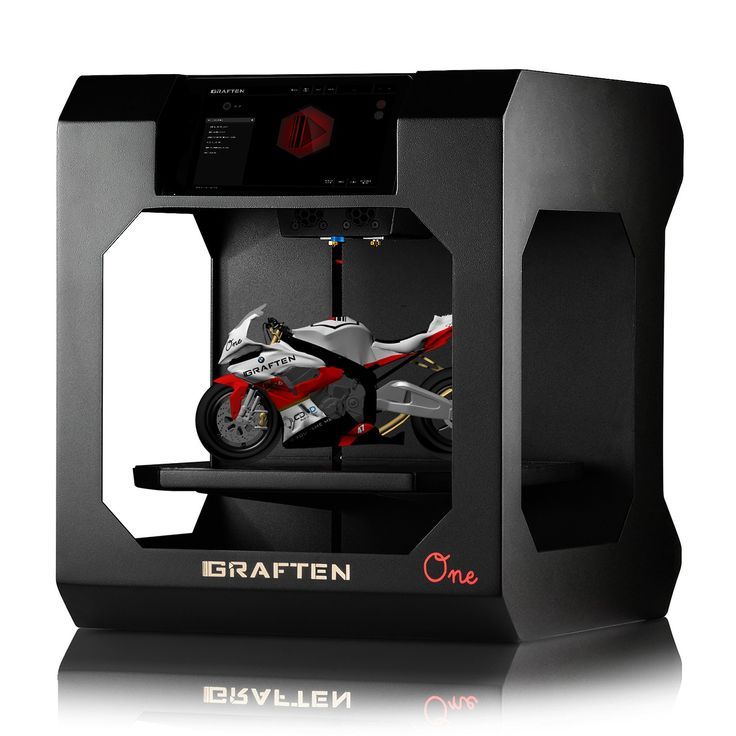 7. Endeer
We just saw that 3D printing allows mass-customization. But it could also be the perfect manufacturing technique to turn your product into a service. How? It can lead to amazing 3D printing business ideas.
Claire Chabaud, one of our former colleagues from Sculpteo decided to start her own business, Endeer from this idea. By combining 3D scanning and 3D printing, they are able to create custom-made armatures for women's bras, and then insert them in their great underwear collection. The armatures are 3D printed in Nylon PA12 through our 3D printing service. The result is simple: a custom-made bra, perfectly shaped to the women, at a reasonable cost. 
8. Valoptim
Can 3D printing technology be beneficial for property development companies? Certainly! Valoptim is a perfect example of making the most of 3D technologies.
Thanks to Additive Manufacturing, Valoptim took the customer experience, so crucial in any industry, to the next level.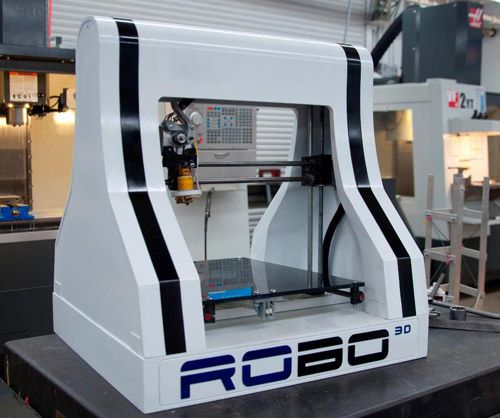 They offer their clients a mini 3D printed version of the property they just purchased!
Creating one of a kind model of a flat wouldn't be cost-effective with any other technology but 3D printing. It is also the fastest way to get the model. Valoptim's clients can already visualize living in the flat before they even get the keys! It is definitely satisfying for the new owners and brings a lot of innovation and pleasantly surprising, unique experience.
Create XL projects
9. Apis Cor
Apis Cor, a San Francisco startup 3D printed an entire house in only 24 hours in Russia. This company is making it possible to innovate in the architecture sector using the 3D printing technology. They are using 3D printing technology and an XL 3D printer to create homes in no time and for a lower cost. 3D printing was actually the only solution for this company to create this amazing project, now that concrete 3D printers are available.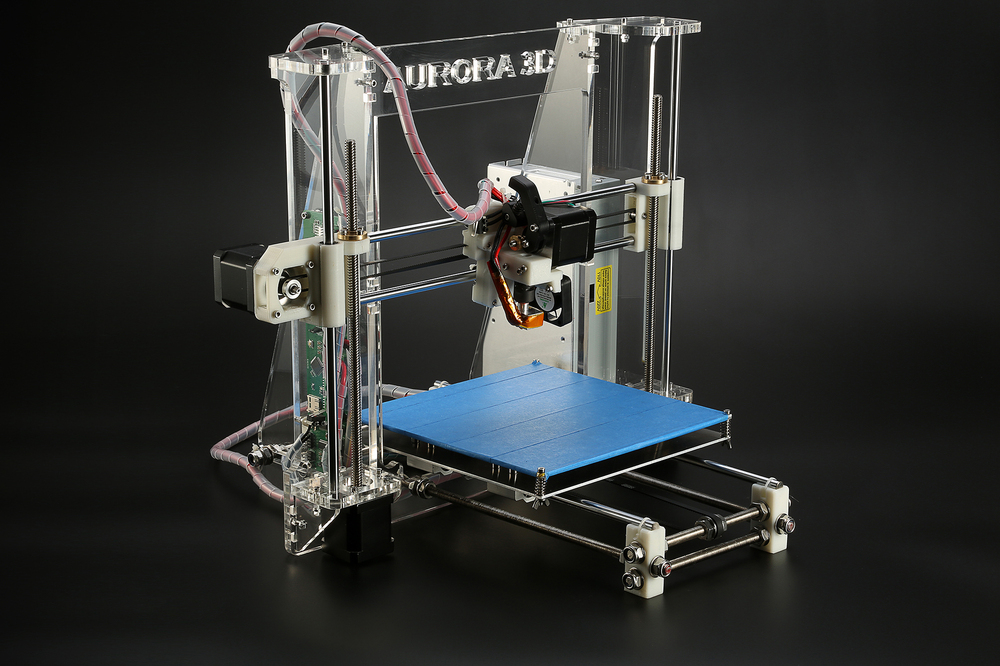 10. MX3D
Olivier De Gruijter
The MX3D team created a metal 3D printed bridge in the city of Amsterdam. Indeed, 3D printing is an excellent method to develop urban settings such as bridges. Why? New XL 3D printers are allowing to 3D print at an architectural scale. It is making it possible to 3D print designs for a project as big as bridges. This bridge will be placed right over a canal of Amsterdam, the Oudezijds Achterburgwal! It will be the most massive 3D printed metal structure ever created.
Create eco-friendly projects
11. Simusolar
Simusolar is a company created in 2014, developing and implementing small-scale sustainable solutions to bring solar energy to the rural population of Tanzania. Using our online 3D printing service, they developed solar-charged LED lights for fishermen from Lake Victoria, to replace their petrol lights when they fish at night. You can find more details about this project in this blog post.
12. Adidas
We already saw on our blog that additive manufacturing is an amazing manufacturing method to create custom-made shoes. Adidas created different 3D printing projects and has been working on sneakers made with plastic found in the ocean. It is actually showing how plastic can be recycled and used by 3D printing businesses. Recycling plastic parts could be more and more important in the 3D printing industry in the upcoming years.
13. Feetz
Feetz is an American startup run by Lucy Beard, specialized in custom-made shoes, comfortable to wear and with a beautiful style. They can be adapted to any feet! Feetz is using 3D printing technology to protect the environment. Indeed, 3D printing also means no material waste! When using this technology to manufacture your products, you only use the amount of material that you need to print your objects, and these 3D printed shoes prove that.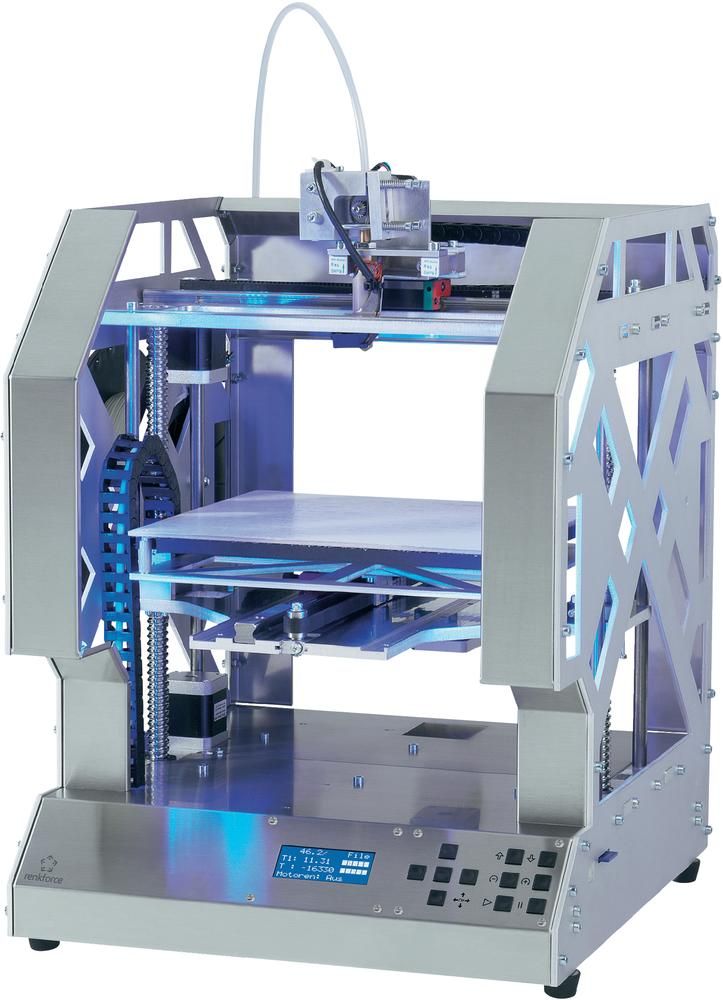 Create spare parts
14. Jaguar
Jaguar, the famous car manufacturer, is using 3D printing to create spare parts for its old vehicles. The company used 3D scanning to recreate the classic XKSS model from 1957. Additive manufacturing is the best way to recreate parts that are no longer manufactured and not available on the market. It is offering new business possibilities, even for big brands such as Jaguar! You have to create 3D files of the unique parts that you need and print them!
Manufacturing in space
15. Made in Space
3D printing is allowing us to go further in any sector. Made in Space is an American company developing solutions to  3D print in space, to help astronauts during their space missions. They form a 3D printer allowing astronauts to print the tools that they need directly in Space. Their goal is to elaborate technologies allowing to 3D print significant structures such as satellites without gravity, outside of the station.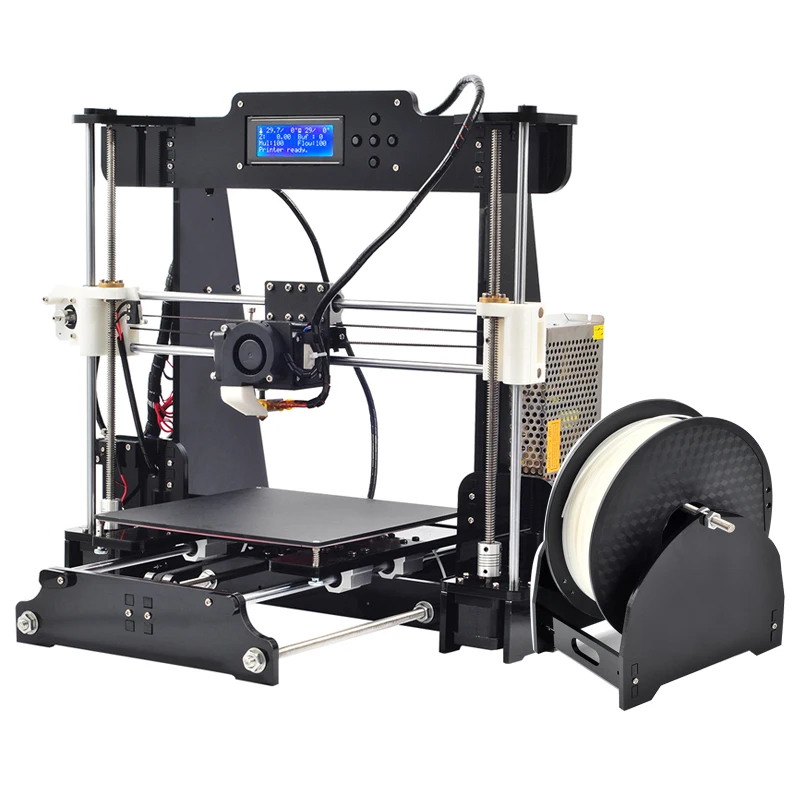 Improve your manufacturing products using 3D printing
Improving your products thanks to a better 3D design
Additive manufacturing can help you to improve your existing products, by making them lighter or even to develop a design that might be too difficult to create with a traditional manufacturing method. For example, you could add lattices to your product, or strengthen your 3D print using jigsaw structures.
It is also really convenient to create objects in just one part. You may know it, but some intricate designs can be challenging to develop in only one part. But additive manufacturing technology allows you to do that.
Improving your products thanks to 3D printing materials
As you can see on our 3D printing material pages, there are a lot of different materials available. Each material has its properties; some of them are better for rapid prototyping; others are better for production. Some are flexible and others more resistant to stress.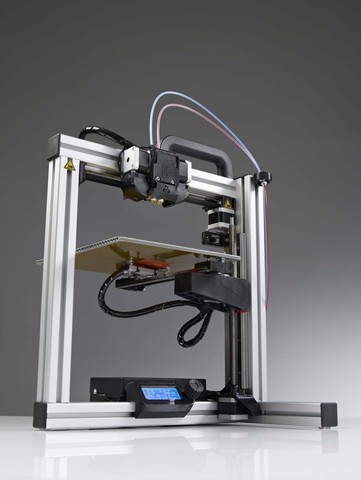 For example, you can use Stainless Steel 316L with DMLS technology for mechanical parts, but you could also consider Stainless Steel 316 produced with Binder Jetting. Find the right metal material for your project with our ultimate guide.
You have to find the right material for your project. But once you find it, it can give you the possibility to improve the final properties of the product that you want to manufacture. Indeed, the same product manufactured with a different material can have a lot of different properties: it can be lighter, it can have a higher resistance to heat, etc. The possibilities are endless, just by choosing the right one. You can find a cheaper material with better properties only by using 3D printing technology. Think about it!
Start your own company thanks to Additive Manufacturing!
We hope that you are getting inspired by all of these profitable 3D printing business ideas. Are you ready to create your own 3D printing startup? Keep in mind that everything is 3D printable, and this technology could help you to start a new adventure and grow your business.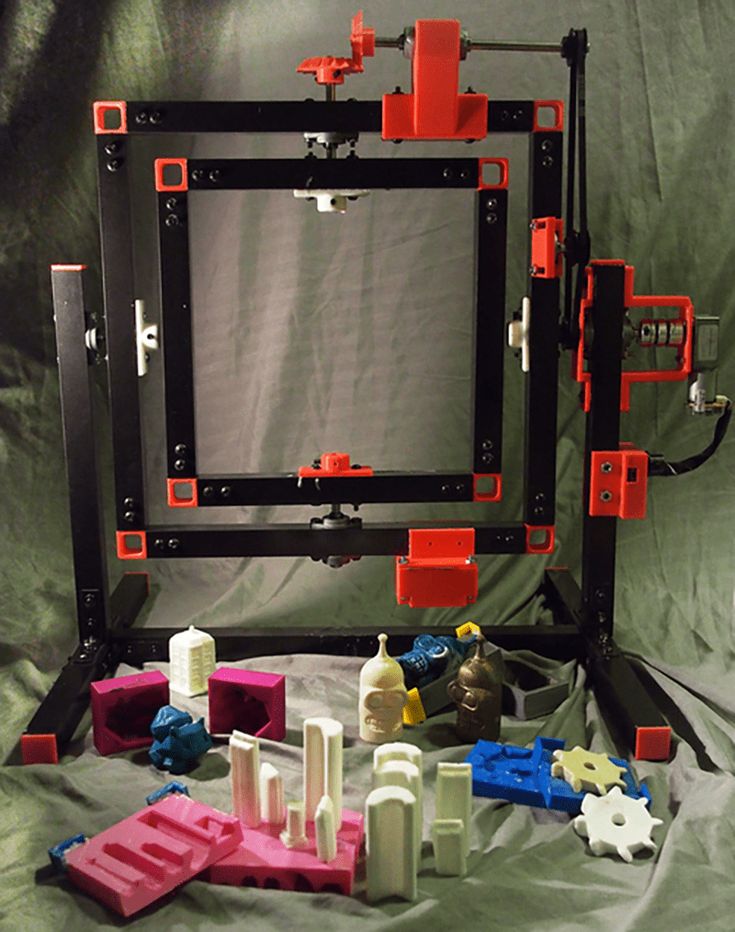 Starting your own 3D printing business doesn't have to be that hard. You need business plans, and with the help of an online 3D printing service, you 're good to go! Contact us if you need some help or simply upload your 3D files and start your manufacturing process and today.
If you want to read more about 3D printing applications and 3D printing business ideas, we recommend you to subscribe to our weekly newsletter and follow us on Facebook!
How to start a 3d printing business?
Is it worth starting a 3D printing business?
What are 3d printing business opportunities?
Related Topics
Get the latest 3D printing news delivered right to your inbox
Subscribe to our weekly newsletter to hear about the latest 3D printing technologies, applications, materials, and software.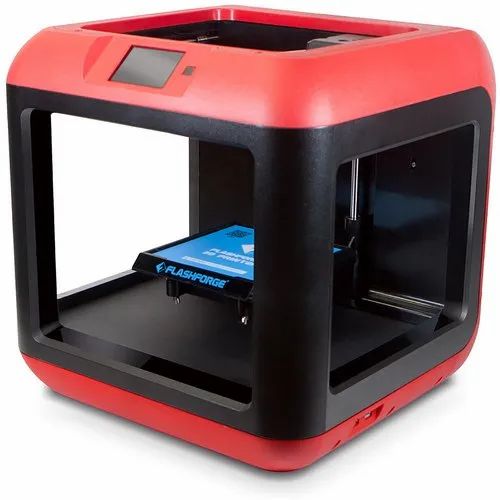 90,000 business for 3D printing-how can you earn on the 3D printer
Home / Blog / Application / Business on 3D printing
03/15/2021
Content
Studio 3D printing
Small-service production
3D printing of medical devices
3D printing of art objects
What successful business can be opened using 3D printers? I will make a reservation right away that so far there are few such examples. I'll tell you about some of them.
3D printing studio
The first thing that comes to mind is the creation of a 3D printing studio. Its business model is based on modeling and printing models for the client. The main success factor is to ensure a consistently high level of equipment utilization. For such a project, it is more important to focus on mass replication than on printing single copies, even in large volumes. The cost of printing a small model should be low, and the labor costs should be high.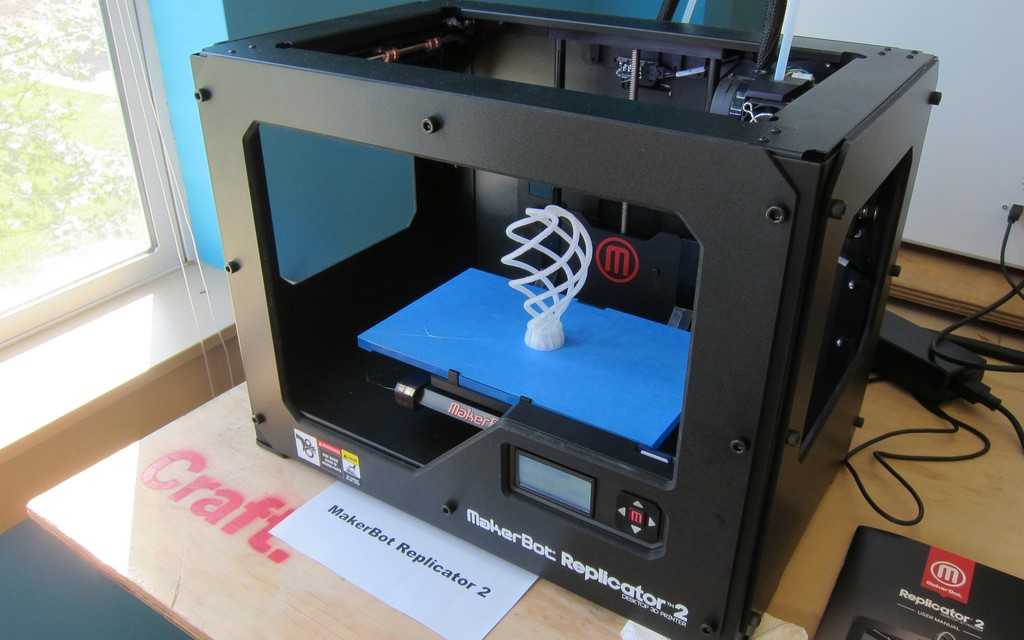 The main production processes are the high-quality development of printing technology for each specific detail or project, the selection of the right material. The client model is checked for errors, and both the material and the printer are selected. It remains to agree on the price and, in fact, print the model. It is necessary to approve it with the customer, and, if necessary, modify it.
You can build such a studio with almost any level of investment: start with one or two printers, gradually increase the fleet of equipment, or immediately invest in a fleet of 3D printers. You can also purchase industrial equipment for functional prototyping and small-scale production. But in any case, the most important thing is to correctly build the business model of the enterprise.
Small batch production
The second most popular business idea is a studio focused on small-scale production. In this case, the main task is not to find a client, but to understand what product will be in demand.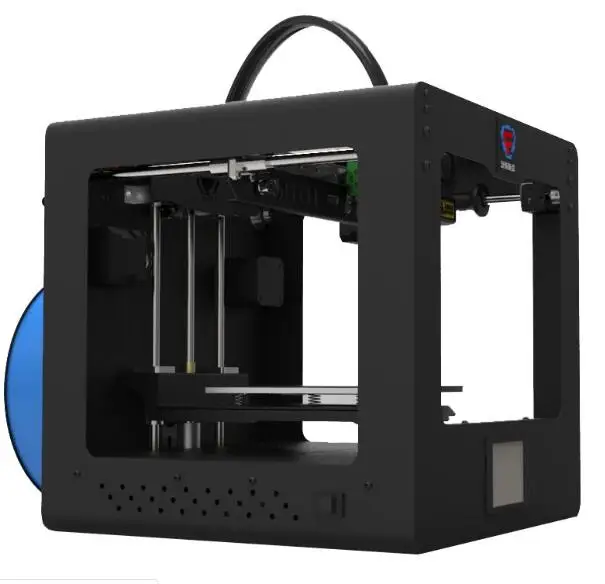 There are many examples of such studios, and their success primarily depends on the quality and originality of the products offered. For clarity, consider the production of molds for the manufacture of confectionery. They are easy to model, customize, print and sell. The target audience of this product is clear and stable, the product is easily promoted in social networks, the cost is low, and the most budget 3D printers are suitable for production. The main thing here is the optimal ratio of the number of devices with production volumes. Another popular example: accessories for gamers. Game weapons, masks, costume elements from computer games for cosplayers. The product is not so massive, but consistently in demand, and its price niche is significantly higher. More time will be spent on modeling and printing, but in return you get markets around the world, since the studio is not limited to the location of your region.
Add to compare
Product added to compare Go
Free shipping
Add to compare
Product added to compare Go
Free shipping
Add to compare
Product added to compare Go
Free shipping
Add to compare
Product added to compare Go
Medical 3D printing
The third option for a 3D printing studio is medical.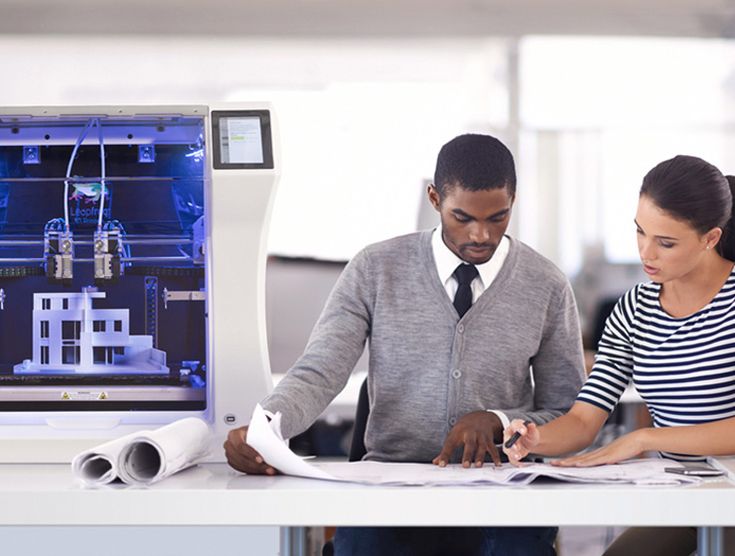 Today it is very much in demand. Prostheses, orthoses, orthopedic insoles, hearing aids, temporary crowns, aligners, spectacle frames are complex in conventional production, but our technologies greatly simplify this process. The equipment here is selected based on the specific task. Usually one company is focused on printing a particular line of models. The accumulated experience allows you to create a product with unique properties as efficiently as possible. In this direction, business goes in tandem with science. The success of the enterprise directly depends on innovative approaches in orthopedics and medicine in general.


3D printed art objects
Fourth place will be given to art. 3D printing of sculptures is another way to capitalize on this technology. Creating a large art object is not an easy task, and certainly not a cheap one. However, many interiors or public spaces are in need of an aesthetic upgrade. Modern sculptors began to use the new technology in their work precisely to create final products, and not prototypes or layouts, as one might think.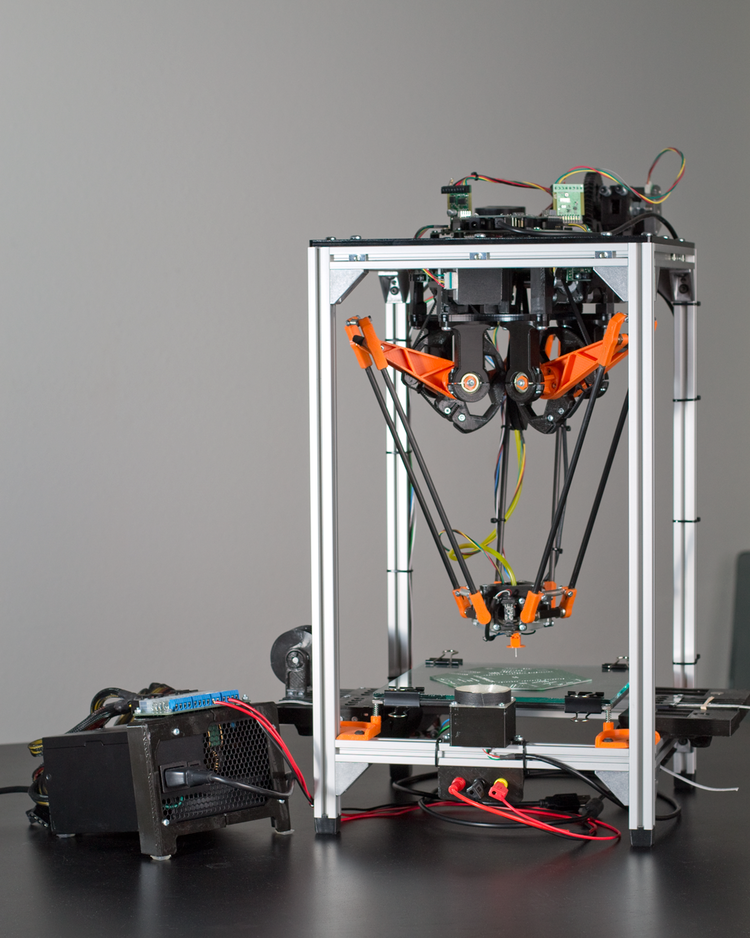 To achieve this goal, large-format printers using FDM technology (the model is formed from molten plastic) are needed. Typically, a computer model is divided into parts and printed on several 3D printers, after which it is glued, sanded, primed and painted in the desired colors, sometimes with the addition of texture. This makes the sculpture almost indistinguishable from those made from natural materials.
Another option is to show the model in full size, without post-processing, which allows viewers to see the 3D printed model at different stages of its creation.
It is difficult to fit into a short article all the variety of opportunities that 3D printing offers to enthusiasts of this technology, but we see that every day there are more and more new interesting stories of its application. It gives impetus to the development of new technologies and brings innovation to seemingly established areas such as the creation of sculptures or gingerbread.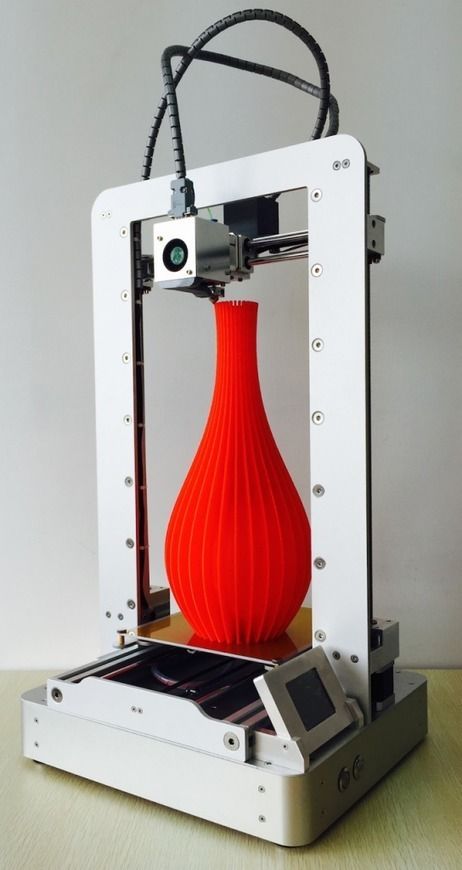 As the American inventor Chuck Hull, who patented the first 3D printer, said: "I don't have a crystal ball that will tell me what should happen in the future, but one thing I know for sure: when smart people work on a specific task, they gradually move forward. forward".
Alexander Kornweitz,
Founder and CEO of Tsvetnoy Mir
Free Shipping
Add to compare
Product added to compare Go
Free Shipping
Add to Compare
Product added to comparison Go
Free shipping
Add to compare
Product added to compare Go
Free Shipping
Add to Compare
Product added to comparison Go
#Application
Russian entrepreneur, expert in the field of additive technologies and 3D equipment.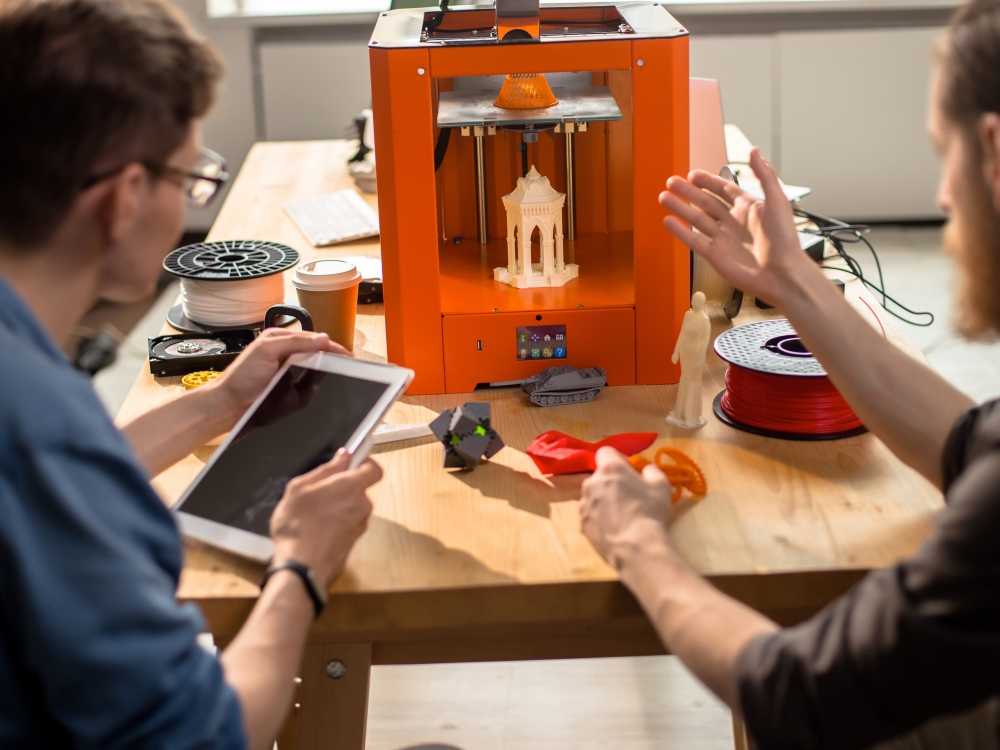 Founder and head of the Tsvetnoy Mir company and the Center for Innovative 3D Printing Best3D Print.
Share
all materials
Do you have any questions?
Our specialists will help you with the choice of 3D equipment or accessories, consult on any questions.
3D printing business ideas
3D printing business ideas
Blog navigation
Search articles
Categories
Latest articles
Popular articles
How to draw with a 3D pen?

12/16/2015

15739 views

Connect the 3D pen and let it warm up for a few seconds. Insert ABS or PLA filament into the feed hole...

Read more

3D Print Delamination - 5 Tips and Tricks to Avoid Delamination

Posted in: 3D printing tips and tricks, 3D printing

05/14/2019

10299 views

If you have owned a 3D printer for a while, then you are probably used to solving many problems. Delamination is...

Read more

10 improvements for your Ender-3

Posted in: Basics of 3D printing, 3D Printing Tips and Tricks

09/22/2021

9691 views

10 inexpensive upgrades to improve the stability, performance and security of Ender 3 - the most popular...

Read more

History of 3D pen

Posted in: Basics of 3D printing, Draw 3D

03/21/2019

9187 views

The advent of the 3D pen has led to some areas of art that were previously impossible. In this article, we...

Read more

How to choose a 3D printer and 3D printing technology

Posted in: Basics of 3D printing, 3D Printing Tips and Tricks

11/20/2015

7761 views

3D printing or additive manufacturing. This term accurately describes how this technology works to create...

Read more
Read all articles
Recommended articles
Article archive
Startup ideas and success stories of 3D printing around the world.
Why success with a 3D printer is easier than you think.

Posted in: 3D Printing Business Ideas

The case for a 3D printer business. Why the first steps in such a business are much easier to take than in any other.

3D printed buildings of the future. Killa Design.

Posted in: We print 3D, 3D Printing Business Ideas

Killa Design uses 3D printing to create iconic designs that are quickly becoming landmarks, including one of the most complex structures ever built.

You won't believe these dolls are 3D printed.

Posted in: We print 3D, 3D printing business ideas

Articulated dolls are a fairly common hobby not only for children, but also for adults. A success story about turning a hobby into a business idea with a 3D printer.

Yves Behar made household items from recycled wood waste using 3D printing.

Posted in: We print 3D, 3D Printing Business Ideas

Sawdust is mixed with natural tree sap, which acts as a binder, and 3D printed into a complex swirling geometry of exclusive and natural home furnishings.

How are 3D printers used in light industry?

Posted in: We print 3D, 3D printing business ideas

There is such a thing as functional testing. Before putting any new product into mass production, it is necessary to find out possible flaws in operation. For this purpose, an exact copy of the product is created on a 3D printer, after which it is used for its intended purpose under various conditions.

How to make money on 3D printing?

Posted in: 3D printing tips and tricks, 3D printing business ideas

Prospects for using 3D printing in dentistry, limb prosthetics, souvenirs, building construction, etc.

The world's first 3D printed settlement in Latin America

Published in: 3D printing news, 3D Printing Business Ideas

Designer Yves Béhart unveiled plans to build 3D printed homes for an impoverished farming community in Latin America.

How are 3D printers used in the automotive industry?

Posted in: We print 3D, 3D printing business ideas

Application of 3D printers in the automotive industry, use of 3D printing technology for prototyping and small-scale production

Young Entrepreneur Aims to Send 3D Printed Rockets into Space

Los Angeles-based Relativity Space has already printed nine rocket motors and three second stages for its model rocket, called the Terran 1, with a first test flight scheduled for late 2020 of the year.

DePuy Synthes builds €36 million 3D printing center

Johnson & Johnson franchise invests €36 million in R&D to establish a 3D printing development and launch center in Ireland.