Polhemus fastscan 3d laser scanner
First Sun uses Polhemus FastSCAN for 3D laser scanning of objects for special effects and animation
As the industry's most compact handheld laser scanner, FastSCAN™, is a fast, flexible and attractively priced system for scanning 3D objects and significantly speeds up the 3D modeling and animation process. FastSCAN was the perfect solution for creating special effects for this movie project.
---
First Sun is a company associated with The Gibson Group, dedicated exclusively to feature film production. In 2000, it premiered writer/director, Glenn Standring's The Irrefutable Truth About Demons, at the Cannes Film Festival.
The Gibson Group is recognized as one of New Zealand's leading independent film and television production companies. It has built an international reputation based on creativity and professional excellence and specializes in the production of high-end television drama for both primetime and children's audiences. Arts magazine, comedy and information programming also contribute to an output of between 80 and 100 hours of programming each year.
Nigel Streeter, who was the Special Effects Supervisor for Demons, designed and set up the Gibson Group CGI facility three years ago. He has remained at the helm ever since, producing a steady stream of impressive visual effects. As well as creating visual effects, Nigel and his team are skilled at 2D and 3D animation, specifically the creation of 3D environments and 3D character animation. They also write their own CGI scripts, and develop software for specific graphic requirements.
 
The challenge for Nigel and his team when working on Demons was the daunting task of developing special effects on a budget that was considered very limited, based on the effects they planned to create.The Polhemus 3D FastSCAN was the perfect solution.
As the industry's most compact handheld laser scanner, FastSCAN™ is a fast, flexible and attractively priced system for scanning 3D objects and significantly speeds up the 3D modeling and animation processes. Instead of bringing objects to the scanner, users take FastSCAN directly to the object – anywhere in the world.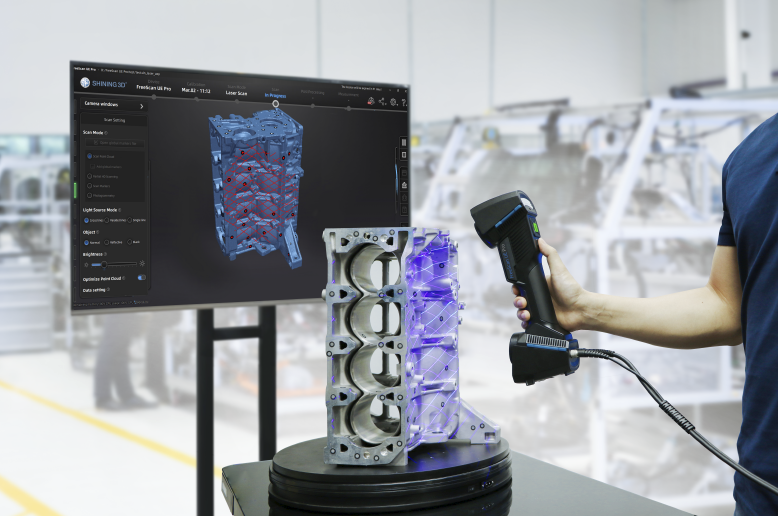 Built with Polhemus' world-renowned FASTRAK® tracking technology, FastSCAN combines handheld convenience with the ability to "auto stitch" 3D models together in real-time. The scanner knows at all times exactly where it is in relationship to the object that it is being scanned.
This information is transmitted to the imaging software that instantly joins the pieces into a single, exact three-dimensional replica of the object being scanned. When you're done scanning, the files can be easily exported into nearly all leading CAD, graphics, and animation applications.
To keep production of Demons on schedule, a quick digital solution was needed. After an intense review of digital technology options, they came upon FastSCAN. First Sun determined that FastSCAN was the only viable scanning solution, and decided to go for it.
"The scanner arrived Friday evening and we began scanning within 30 minutes of unpacking the unit. We were extremely surprised with how easy the scanner was to use, and how portable it was. " Nigel Streeter
The Producers immediately became at ease with their decision to go digital as they saw how simple it was going to be, and how much more detail and realism they could achieve by using FastSCAN. First, Nigel and his team digitized a small scale Maquette of the whole creature, then the full-scale model of the head and shoulders (bust). See the screen print of the scan that was digitized with FastSCAN and the maquette of the demon. This was created in just 15 minutes.
The scan of the head was used to get the detail of the creature. The scan of the small Maquette was used for the body, which was matched up to the head, scans in the digital domain. The scans were exported as obj.wire frames, and imported into Maya for manipulation, which was limited, as the scans were so clean and accurate.
"The high level of textural detail that we were able to capture was beyond what we ever imagined possible. It provided us with the ability to create creatures that lookvery real," said Streeter.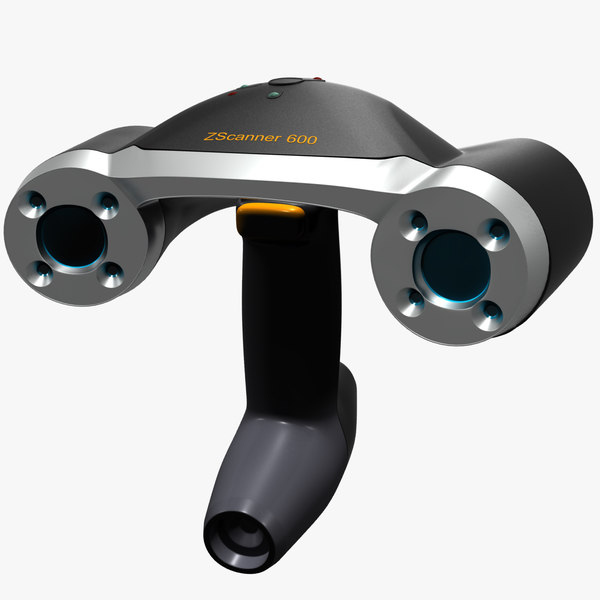 "In the end, the FastSCAN allowed the movie to be truer to the original concept without filming the creatures in the physical world. FastSCAN also enabled the producers to view the special effects on screen in seconds. This helped to eliminate errors and made the entire creative processes more efficient."
Summary
The Gibson Group not only recognizes a need for the scanner as they utilized it here, but they would also like to have FastSCAN on every set to scan images that can be imposed into the film during post-production. According to Streeter, "We feel that FastSCAN is a great tool and reasonably priced solution. We would like to continue to use FastSCAN to produce high-quality, innovative, special effects for future projects. Scanning as a means of creating digital images, provides us with a fantastic solution for creating lower cost effects without having to sacrifice quality."
Learn More:
Polhemus Scanning Applications
Home >
Scanning/Digitizing>
Applications
In our more than 50-year tenure, Polhemus technology has powered many 3D laser scanning applications around the world. We are proud that so many cutting-edge applications in health care, military, and research and technology are powered by Polhemus. Link to specific case studies below in the areas of orthotics and prosthetics, reverse engineering and rapid prototyping, and more. Below is just a sample of notable applications in 3D scanning that have enabled our customers to break new ground and redefine the standards in their fields and industries. For a more detailed look at Polhemus scanning applications, go to: scanning case studies.
---
Orthotics and Prosthetics
No more plaster casting! FastSCAN has revolutionized the process of fitting prosthetics and orthotics, leaving the plaster mess behind.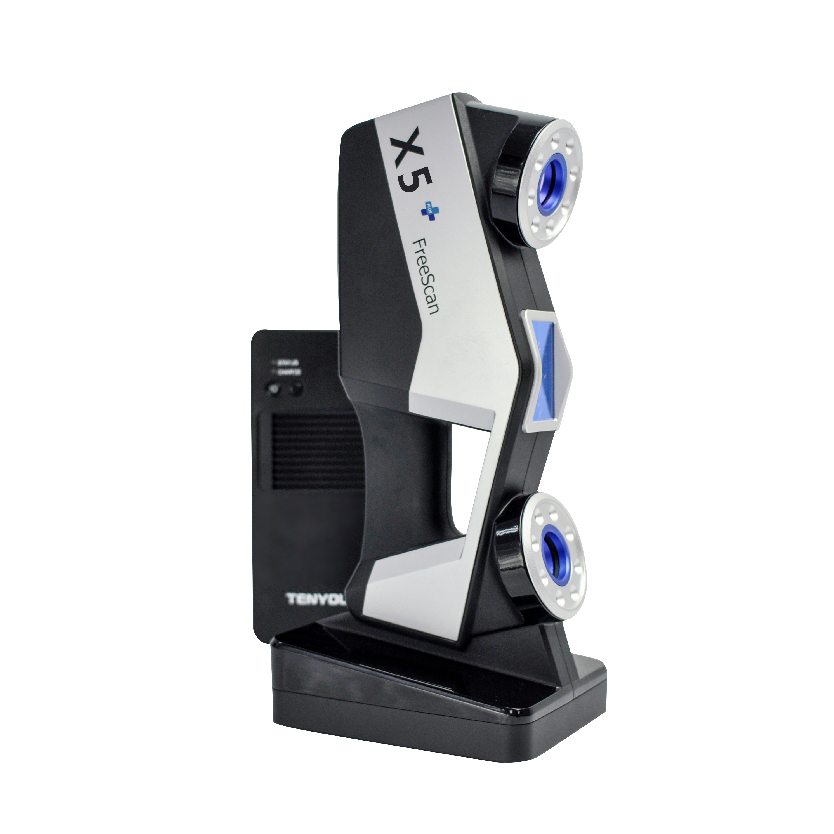 The scanning process is quick, clean and there is no pain. FastSCAN is being used in more than 700 O&P clinics worldwide. FastSCAN continues to be the leader in orthotics and prosthetics.
---
Cosmetic and Reconstructive Surgery
When it comes to cosmetic and reconstructive surgery, skill, artistry and technology must blend to achieve aesthetic results. FastSCAN provides an advanced comparative tool with the ability to perform volumetric analysis both pre-op and post-op. FastSCAN has also been used in oral and maxillofacial surgery.
---
Archaeology
FastSCAN™ is perfectly portable and easy to bring directly to the field for highly accurate scanning of relics, and for replication and digital archiving. It's been used in archaeology in a number of ways, including: the Joint Mongolian-Smithsonian Deer Stone Project, and a study on the 3D orientation of archaeological fragments coming from a Gothic spire.
---
Reverse Engineering and Rapid Prototyping
FastSCAN™provides the technology to become more efficient in the production process by producing digital 3D models.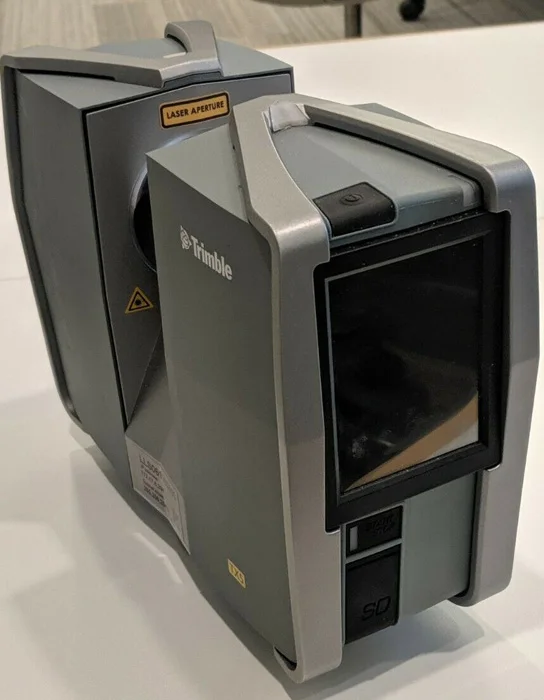 When manufactured parts when a blueprint is not available in order to remanufacture it. FastSCAN has been used for a variety of projects. Examples include reverse engineering for vehicles and rapid production of guitars.
---
Woodworking, Custom Manufacturing and Restoration
The portability of FastSCAN makes it easy to take with you on the job. With the freedom to move around the object as needed to get a complete scan image in seconds, FastSCAN has been the ideal choice for projects that require custom manufacturing, 3D scanning for woodworking, and 3D scanning for restoration work. The outcome has been a great savings in time and money, while achieving quick, precision results.
---
Forensics
FastSCAN™ is one of the latest tools introduced into the forensic market. It's the most portable, lightweight, cost-effective scanning solution available, allowing you to bring the scanner to the scene. FastSCAN helps improve accuracy and efficiency of measurement documentation by providing an instant 3D representation.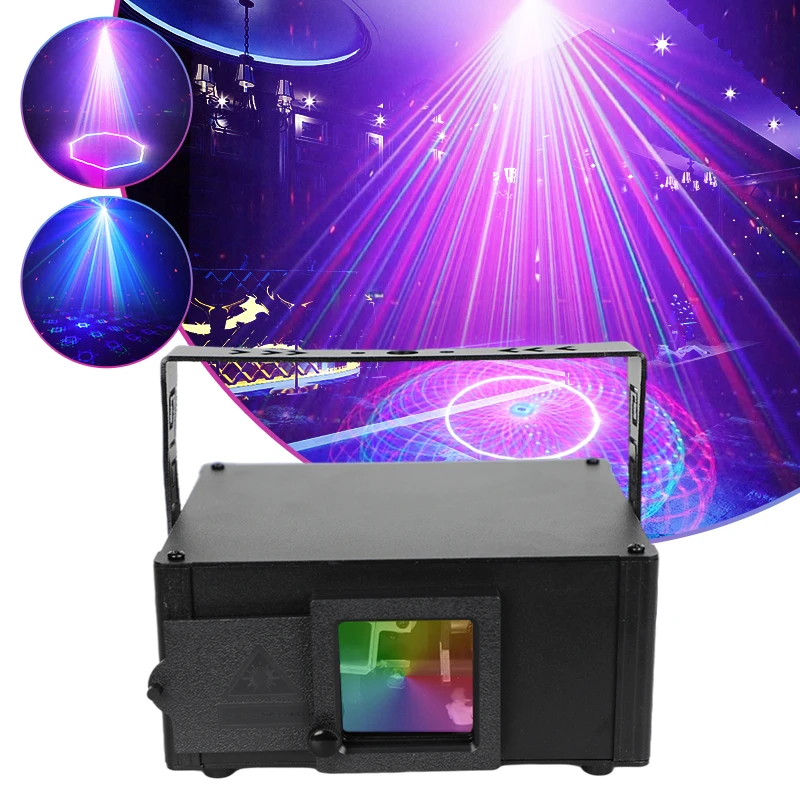 Optional for the scanner is the Stylus, which provides position and orientation markers for reference landmarks.
---
3D Rapid Prototyping Reproductions in Art
FastSCAN has been used by numerous artists for 3D rapid reproductions of artwork. This has proven for many artists to allow them to focus more time on creating, saving both time and money. FastSCAN has successfully digitized world renowned sculptures, resulting in a much less labor intensive process--and FastSCAN has enabled 3D rapid prototyping to replicate unique mixed media art.
---
Artistic Creativity
FastSCAN™ files import easily into many graphic arts software packages for image manipulation and texture mapping. Dan Short, from the Art Institute of Philadelphia, had his face scanned with two different expressions. The scans were exported as .3ds files to be used in 3D Studio Max. The final art was achieved using rendering with a camera, adding color and using a custom brush for effects (photo courtesy of Dan Short).
---
Metrology
By adding accessories, you can do more with your 3D shape capture. By adding a stylus and software, you have the ability to make linear, circumferential, radial and volumetric measurements of complex three dimensional surfaces. At right is a scan of an object using the FastSCAN and Polhemus Stylus markers.
---
Entertainment and 3D Animation
Widely used in the entertainment industry for character animation and computer games, FastSCAN has made its mark in the entertainment world in a number of ways, including appearances in television shows, and used in a variety of hollywood blockbuster movies. Below are just a few of the ways FastSCAN has been used in entertainment and 3D animation. (photo courtesy of Gentle Giant Studios).
Used in Star Wars--scanning 1972 artifacts for archiving
Used in the Hanes® "Jackie Goes Tagless" commercial to generate the computer graphic stunt double
Appeared in Law & Order: Special Victims Unit (Season 3, 'Denial')
Appeared in two episodes of CSI:NY in 2006
Used in blockbuster films, including Lord of the Rings--scanning maquettes up to six feet tall
Used in Men in Black II, scanning Will Smith's face
---
Read more about what we offer in specific markets: Healthcare, Military, and Research & Technology.
Leica RTC360 3D Laser Scanner | Leica Geosystems
home
Products/Solutions
Laser scanners
Scanners
Leica RTC360 3D laser scanner
Use automatic on-site pre-registration of point cloud data for real-time quality control, increased productivity, and more informed decisions on the job site
Document and digitize your environment in 3D with the Leica RTC360 3D reality capture solution. Increase productivity on site and in the office with fast, accurate, portable and easy-to-use hardware and software. With the RTC360 3D Laser Scanner, a skilled technician can overcome any design challenge with accurate and reliable 3D models to unlock the full potential of any site.
The compact, highly automated, intuitive and user-friendly RTC360 solution includes a high-performance 3D laser scanner, the Leica Cyclone FIELD 360 mobile app for edge computing, such as automatic registration of scanned data in real time, and Leica Cyclone REGISTER 360 software for office work , with which you can easily implement the resulting 3D model into your workflow.
Capture scans, including stunning HDR images, in less than two minutes.
Automatic recording of movements between survey points to pre-register scanned data in the field without manual intervention.
Augment the collected data with informative tags with hints for optimal planning and information about the real conditions on the site, which will help your colleagues to better understand the situation.
Upload collected data from Cyclone FIELD 360 directly to Leica TruView Cloud to quickly share design data before import and registration.
Fast
The new Leica RTC360 laser scanner captures reality in 3D at a speed never seen before. Capturing up to 2 million points per second and using advanced HDR image capture, the scanner generates colorful 3D point clouds in less than two minutes.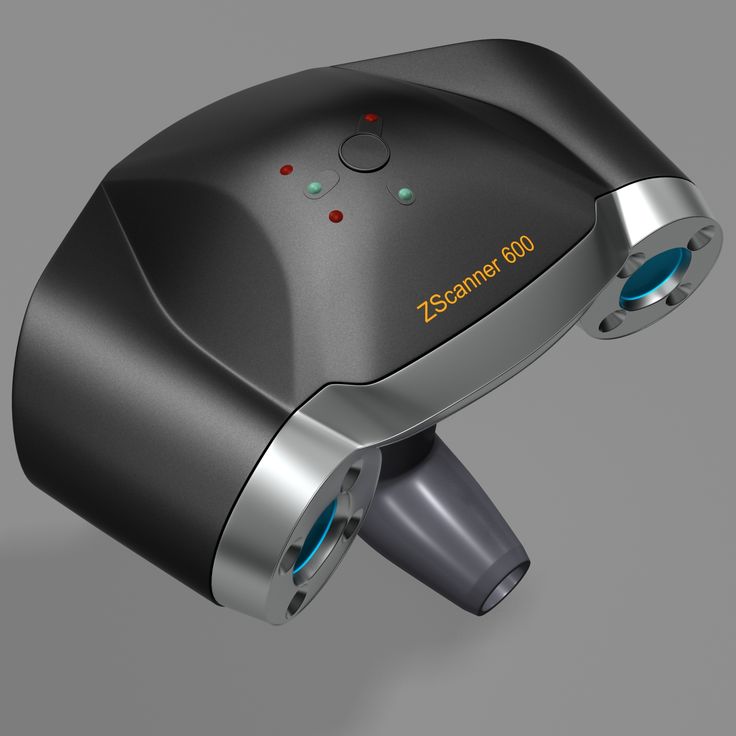 Automated, labelless data logging in the field based on VIS technology and convenient automatic data transfer from site to office further speed up field work and increase productivity.
Adaptive
Thanks to its portable design and foldable tripod, the compact and lightweight Leica RTC360 fits into a regular backpack. On the object, one click of a button is enough to scan the environment without any additional settings.
Fine
Low noise in the acquired data means better image quality – you get crisp, detailed scans that are ready for a variety of industries. Combined with the Cyclone FIELD 360 automated data logging software in the field, the Leica RTC360 delivers amazing accuracy that can be verified on site.
Pre-registration in the field
The Cyclone FIELD 360 app, part of the RTC360 solution, bridges the gap between on-site 3D data collection and on-site registration of laser scan data in the office with Cyclone REGISTER 360.
User can automatically capture, register, and control scan and image data on site . The easy-to-learn and user-friendly graphical interface offers visual aids for complex calculations, making it easy for even beginners to master.
Previous Next
Scanning options
The RTC360 3D Laser Scanner automatically captures movement between survey points to pre-register scanned data on the spot. Juergen Mayer spoke about the latest developments in an interview with The Reporter.
Introduction to the RTC360
The latest Leica RTC360 3D reality capture solution, unveiled at HxGN LIVE 2018, combines a high-performance laser scanner with a mobile application for capturing and pre-logging real-time scan data.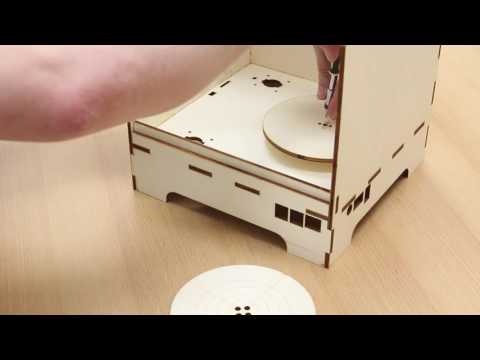 From hardware to software
Geosystems specialists optimize every link of the workflow in both software and hardware solutions to increase the efficiency and productivity of field work and data processing in the office.
Leica RTC360: 3D reality capture solution
Leica Cyclone FIELD 360 mobile-device app
Downloads
Videos
EXPERT ADVICE
Examples of using
Podcasts
Introducing the Leica RTC360 3D Laser Scanner
3D environments in a matter of minutes - an outlook on recent reality capture technology
3D reality capture - new opportunities, greater understanding
Transforming Ayacucho into a digital city

Services
myWorld Customer Portal
Active Customer Care
Customer Support Packages
Similar products
Laser scanners
Leica BLK360 laser scanner
Leica ScanStation P40 / P30
Leica ScanStation P50
Software
Leica Cyclone
Leica Cyclone REGISTER
Leica Cyclone REGISTER 360
Leica CloudWorx
Leica TruView
Leica JetStream

Accessories
Accessories for 3D laser scanners 9015
contact-for-laser-scanning
As of v7.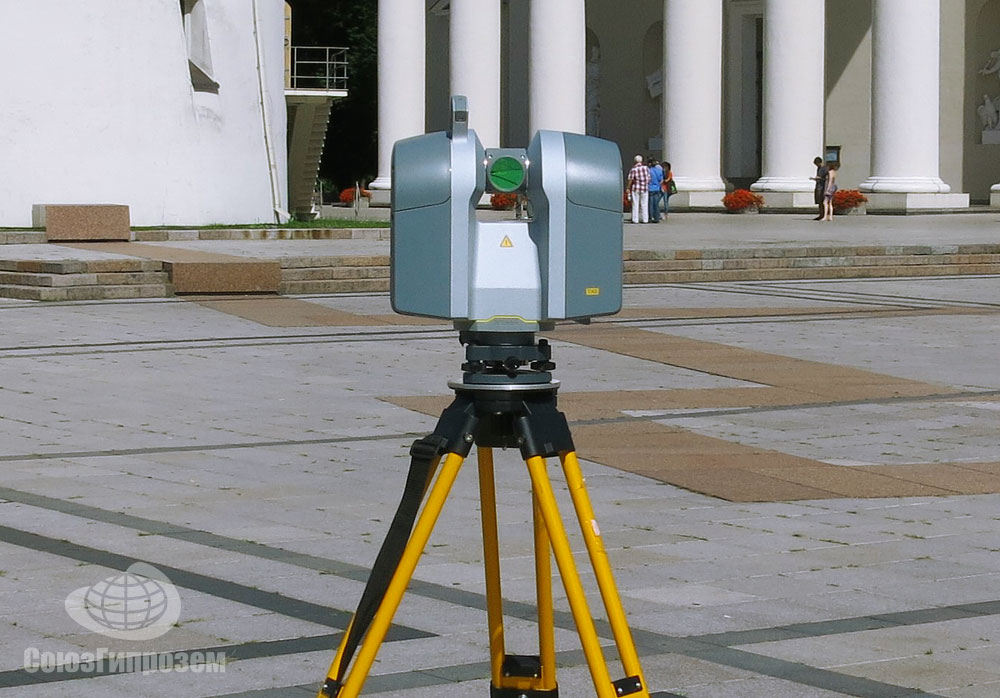 0.1, Safari exhibits a bug in which resizing your browser horizontally causes rendering errors in the justified nav that are cleared upon refreshing.
As of v7.0.1, Safari exhibits a bug in which resizing your browser horizontally causes rendering errors in the justified nav that are cleared upon refreshing.
CONTACT US
The High-Definition Surveyor - Blog
Learn how Leica Geosystems laser scanning solutions are helping professional to shape the future of our world.
Learn how Leica Geosystems laser scanning solutions are helping professional to shape the future of our world.
Read More
Scanning power
Quality is a tradition, built deep within our DNA. We have a commitment to excellence and exceptional attention to detail.
Scanning power
Quality is a tradition, built deep within our DNA. We have a commitment to excellence and exceptional attention to detail.
WATCH NOW
Educational articles and analytics
What is 3D Reality Capture and how is it applied in your industry?
What is 3D Reality Capture and how is it applied in your industry?
learn more
Comparison table of laser scanners
Which laser scanner is right for you?
Which laser scanner is right for you?
download now
Reality Capture Newsletter
Click here to subscribe to our regular newsletter and stay up-to-date on all the latest reality capture news.
Click here to subscribe to our regular newsletter and stay up-to-date on all the latest reality capture news.
Subscribe
Online learning
Leica Geosystems has developed an online learning platform to further educate customers on how to maximize the functionality of their instruments.
Leica Geosystems has developed an online learning platform to further educate customers on how to maximize the functionality of their instruments.
Industrial laser scanner (3D laser scanner)
Buy 3D laser scanner
You can buy a 3D scanner in the corresponding section of the catalog.
Introduction
What is a scanner in general, every computer user probably knows.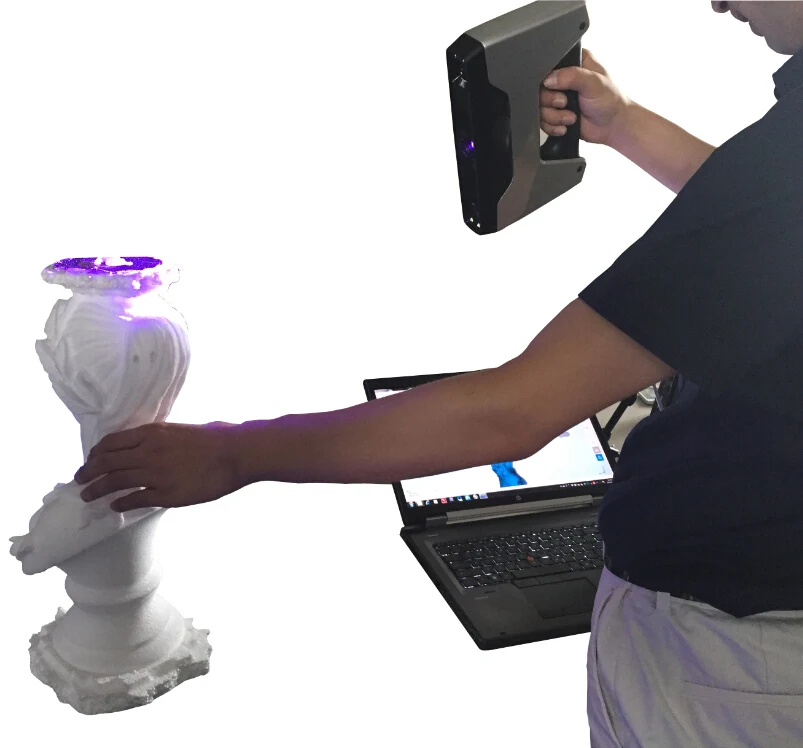 This is a device with which you can not only copy an image, but also create its "digital analogue", that is, enter it into the computer's memory. But what to do if there is a need to create a "digital analogue" not of an ordinary photograph or drawing, but of the most voluminous object, moreover, of a decent size?
This also requires a scanner , but not the most common, but a 3D laser scanner , capable of analyzing an object and immediately creating its model in a 3D format that has become so popular lately.
Let's get to know this device better.
In what area is the 3D scanner used?
The most common laser equipment is used in three areas: construction, architecture and industry . Particularly useful 3D scanners for construction work, because such a device, unlike more traditional methods, allows you to most accurately and completely recreate information about an object.
Thanks to this, it is possible to significantly reduce the time spent on field work at the preliminary stage.
In addition, the Laser Scan works well with standard geodetic surveying methods, but in contrast to them, it is able to provide more visual, detailed and accurate results that can be reused.
Even modern cartography cannot do without the laser scanners. It is with their help that the most accurate maps, traffic patterns and plans are created. But they are absolutely indispensable, of course, when it comes to construction. The 3D laser scanner is able to accurately determine any deviation of a physical object from the indicators planned by the project. This makes it possible to detect defects in buildings already at the early stages of construction, correct them and thereby make the life of future building occupants safer.
With this equipment , it is quite convenient to periodically monitor objects in order to find out if the structure has undergone settlement or deformation and whether repairs are needed before changes become more global.
This observation allows more efficient use of resources.
Only with the use of "volumetric" lasers has it become possible to determine with sufficient accuracy the dimensions of a cut or embankment during earthworks, calculate the tilt of a building or structure, and perform other types of work in which measurement accuracy is a priority.
But a particularly important application for the 3D laser scanner has been its use in hazardous locations. Using remote device control methods such as Wi-Fi or cable, the 3D Scanner allows you to take measurements even in places that are dangerous for human beings. Thus, this device not only provides accurate information, but also makes the work of people less prone to the risk of various kinds of injuries and injuries.
Types of 3D scanners
Like any other data acquisition devices, 3D scanners can be divided into several types. The main type are non-contact scanners.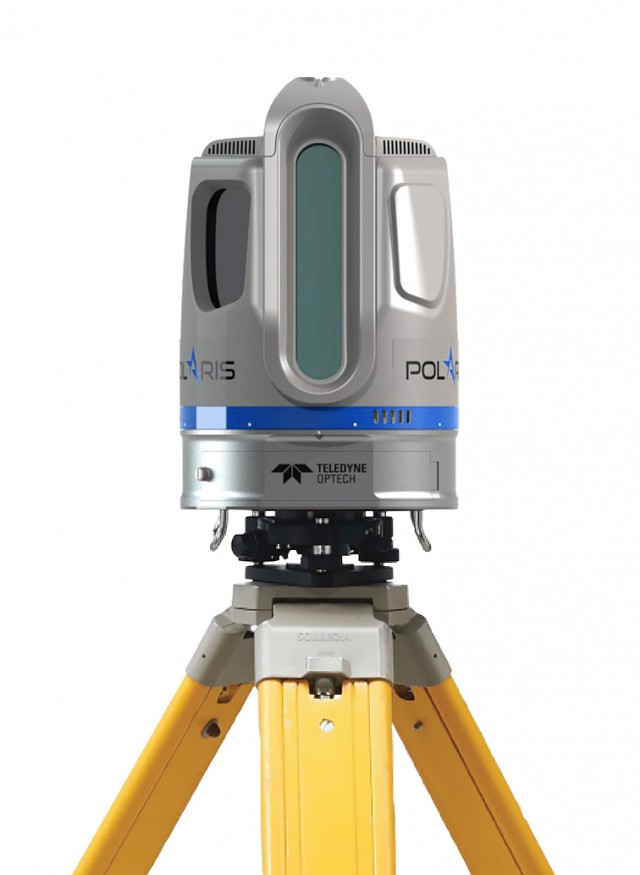 This type of equipment involves recreating a model of an object without direct "contact".
Non-contact scanners are divided into:
• Active
• Passive
Active 3D scanners emit specific waves directed at the object. Most often, light or a laser beam is used as a meter. Ultrasound or x-rays are also sometimes used. As a result of such an "act" Scanner detects the reflection of the emitted waves, and based on it creates a model of a real object.
Passive scanners do not emit any radiation. On the contrary, they use reflections that are always present around the object, such as light. In the same way as their active "brothers" they analyze the received information about the object and recreate it into a layout, ready for further processing in various ways.
Models created by scanning are saved and can be recreated as many times as needed. Thus, it is especially convenient to use such layouts for engineering calculations.

But the classification of laser scanners does not end there.
Depending on the scale of the measurement area, 3D laser scanners are divided into facade and interior. The latter are focused on the widest possible scanning area and can cover huge objects. But they are not able to carefully read information about an object located far away. Thus, this type of "meter" is best suited for reading information about interior objects or enclosed spaces. They will do a great job of creating a model of a cave or tunnel, but they will fail when it comes to open spaces.
Facade scanners , on the contrary, stand out for their range. What's more, they are able to scan open areas at amazing speeds and are best suited for creating models of open areas that are filmed from different angles.
Laser scanning technology
Let's take a closer look at how an image is created, which is a layout. Thanks to the radiation that comes from the analyzed object, each 3D 9The 0213 laser scanner accurately determines the coordinates of every point on an object's surface.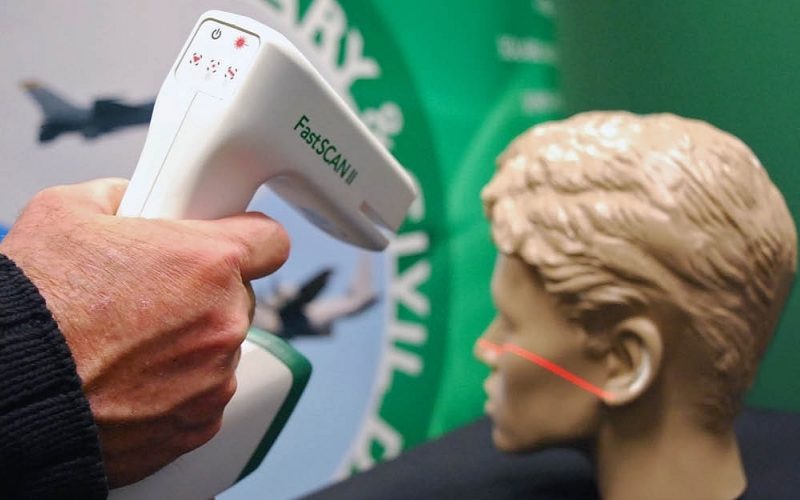 The result is a so-called cloud of points, each of which has clear and extremely accurate three-dimensional coordinates. This is called a scan, which turns into a three-dimensional model. Depending on the size of the object and the properties of its surface, the number of points required to create a layout can vary from several thousand to hundreds of millions.
Features of the contact scanner
Non-contact scanners, especially passive ones, are highly dependent on environmental conditions. With their help, you cannot take measurements, for example, at night, when the lighting is not bright enough, because they use light to create a model. Contact 3D laser scanners do not have this disadvantage. They circle the object with a special highly sensitive probe and, based on the data obtained, create a three-dimensional model of the object in the computer's memory. As a result, files are obtained in a much smaller volume and, what is especially important, 3D scanning of the edges and faces of the object is carried out most accurately.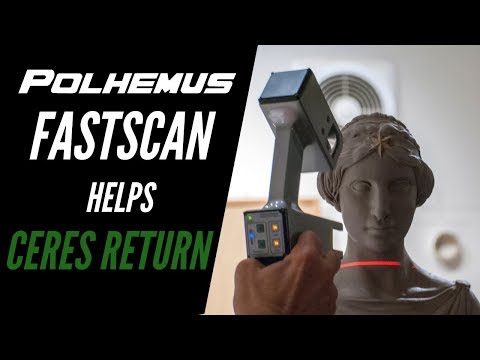 Parameters for choosing a laser scanner
Like any equipment, the 3D laser scanner has certain "quality parameters", that is, characteristics that make it worth using a particular model. As with many devices, the main quality characteristic for the laser equipment is the speed of operation. The faster such a "meter" creates a picture in a computer, the more expensive it is and the better it is considered.
The parameters of the scanner itself are also of great importance, because a bulky device will be inconvenient to transport and use.
However, when comparing all existing parameters, the undoubted leader among all available industrial laser 3D scanners is the company's products FARO .
Particular attention of researchers is attracted by the FARO Laser Scanner Focus-3D scanner, which literally in a matter of minutes recreates a three-dimensional image of any image.
Among the main advantages of this company's scanners is the highest speed - up to 976,000 points with coordinates in just one second. At this speed, you don't have to wait long to create the layout of an object. Thanks to this, working with equipment is extremely convenient and pleasant.
FARO pays special attention to the price of its equipment . Usually laser scanners are quite expensive, but with each model this manufacturer raises the standards of work, while at the same time making the cost of volume scanner more affordable. The same FARO Laser Scanner Focus-3D costs exactly two times less than the previous model, despite the fact that it is considered one of the most efficient of all existing at the moment.
The interface of the industrial 3D laser scanner is also quite important: all products of the above company have an intuitive interface, which can be understood in just a few minutes. This approach saves time on staff training, and, consequently, saves money spent on the entire construction process.

Autonomy of the scanner deserves special attention. Only a high-quality battery capable of holding a charge for several hours on end can guarantee that all calculations will be done. faro laser equipment is usually equipped with lithium-ion batteries, which can provide up to 5 hours of full autonomy of the device.
And of course, additional functions will be an indisputable advantage of this type of device. For example, remote control capability 9The 0213 3D Industrial Laser Scanner is literally indispensable when you need to take measurements in hazardous areas using a wireless Wi-Fi connection.
Purchase, acquisition of 3D scanner
The
Focus 3D X130, a new addition to FARO's X-series of scanners, delivers excellent performance combined with a small size and weight - both indoors and outdoors. With a range of 130 meters and built-in GPS, the scanner is great for a variety of tasks.
The FARO FOCUS3D X330 laser scanner is a new version of the proven FARO Focus 3D with a range increased to 330m.