3D printer leaders
The World's Largest 3D Printing Companies By Market Cap: 3D Systems & Xometry On Top
This is a list of the world's largest 3D printing companies measured by market capitalisation. Thanks to their resources, these companies dominate the global 3D printing market. The listing is as per the data verified on 4th March 2022.
Contents
1 3D Systems (NASDAQ: DDD)
2 Xometry Inc. (NASDAQ: XMTR)
3 Stratasys Ltd. (NASDAQ: SSYS)
4 Protolabs (NASDAQ: PRLB)
5 Velo3D Inc. (NYSE: VLD)
6 Desktop Metal Inc. (NYSE: DM)
7 Materialise N.V. ADR (NASDAQ: MTLS)
8 Nano Dimension (NASDAQ: NNDM)
9 Markforged Holding Corp. (NYSE: MKFG)
10 Shapeways Holdings Inc.: (NYSE: SHPW)
11 MeaTech 3D Ltd. (NASDAQ: MITC)
12 Organovo Holding Inc. (NASDAQ: ONVO)
13 Voxeljet AG ADR (NASDAQ: VJET)
14 Final Thoughts
3D Systems (NASDAQ: DDD)
Above: 3D Systems Headquarters in Rock Hill, SC/Image Source: 3D Systems
Market Capitalisation: $2.
2B
3D Systems is the most valuable and biggest 3D printing companies in the world, with a market capitalization of $2.2 billion. The company sells a variety of items, including 3D printers, printing materials, digital design tools, and more. Manufacturing, 3D scanning, and healthcare are among the industries where the company's 3D printing services are used.
With the acquisitions of Titan Additive and Kumovis, it is now expanding into extrusion-based 3D printing technologies.
Share Price (March, 2022): $17
Xometry Inc. (NASDAQ: XMTR)
Market Capitalisation: $2.17B
Xometry, which debuted on the stock market less than a year ago in June 2021, is now second on the list of the top 3D printing companies. Xometry is an on-demand manufacturing company that was founded in 2013 as a convenient marketplace for products people to make and use. Xometry digitised manufacturing by starting from 3D printing but expanding to include much of the conventional manufacturing processes as well.
Today, it is one the world's biggest on-demand manufacturing platform. To understand Xometry better, think of it as the Airbnb of On-demand manufacturing.
Share Price (March, 2022): $49
Stratasys Ltd. (NASDAQ: SSYS)
Market Capitalisation: $1.55B
Israel-based Stratasys is on the third spot in the list of world's largest 3D printing companies as per market capitalisation (rising from 5th position last year to the third position). It also ranks high among the biggest 3D printer companies across the world. With a market cap of $1.55 billion, the company is undeniably a force to be reckoned with in the global 3D printing market.
Share Price (March, 2022): $23.97
Protolabs (NASDAQ: PRLB)
Above: Protolabs Corporate HQ Maple Plain, US/Image Credit: Protolabs
Market Capitalisation: $1.51B
With a market cap of $1.51 billion Protolabs stands fourth in the list of largest companies in the global 3D printing market.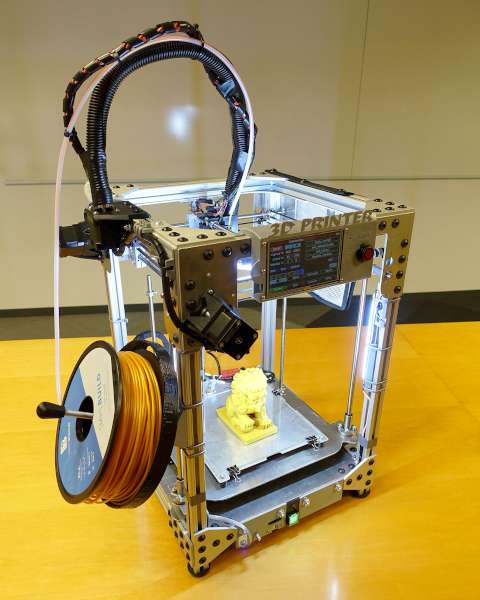 Specialising in rapid prototyping, the company is known to offer the fastest source for and customised custom prototypes production parts. The company uses three additive processes namely stereolithography, selective laser sintering (SLS), and one of the metal 3D printing technologies such as direct metal laser sintering (DMLS). With more than half a dozen manufacturing locations across three continents, the company is known to produce and assemble custom parts in just one day.
Share Price (March, 2022): $54.93
Velo3D Inc. (NYSE: VLD)
Above: Velo3D team at the New York Stock Exchange/Image Source: Velo3D
Market Capitalisation: $1.47B
Velo3D is a new entrant to the list as it debut as a publicly-traded company in October 2021. Velo3D is a leading additive manufacturing technology company for mission-critical metal parts. It has quickly rose to prominence due to its proprietary Sapphire® system. Velo3D's reputation can be gauged by the fact that its AM systems are used by some of the most innovative companies in the world, including SpaceX, Honeywell, Boom Supersonic and more.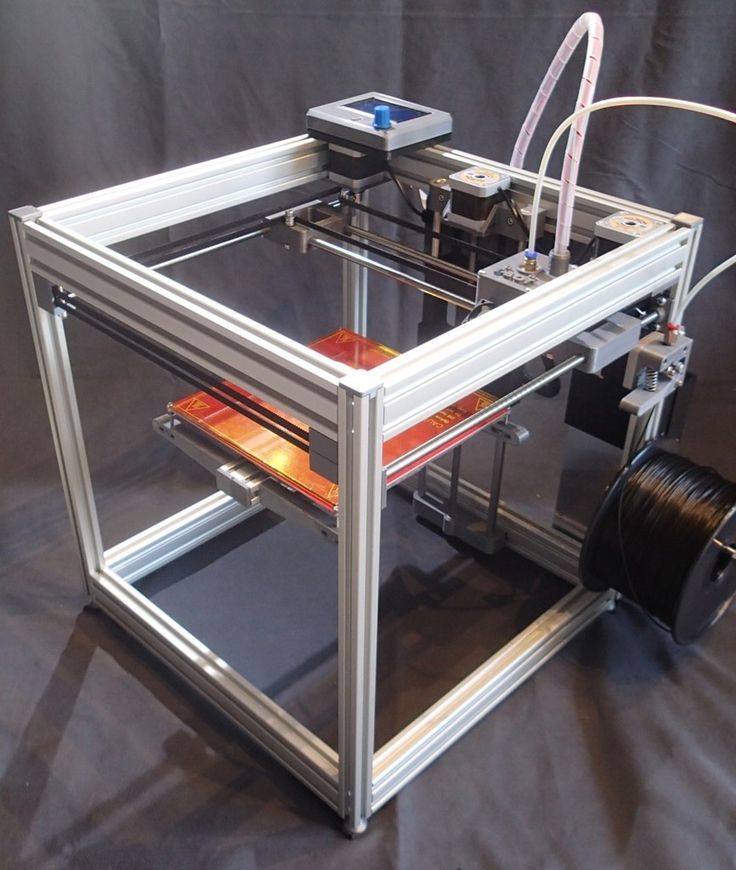 Velo3D is said to be effective in producing mission-critical parts and that too at fraction of time and cost required by conventional technologies.
Share Price (March, 2022): $7.78
Desktop Metal Inc. (NYSE: DM)
Market Capitalisation: $1.27B
Desktop Metal became a publicly listed company on December 10, 2020 after going through a SPAC deal. There was much excitement as Desktop Metal went public but for multiple reasons the DM stock has continued to fall. From the stock hitting an all-time high of $35 per share last February, it has plummeted to $4 per share (March 3rd, 2022).
Though the picture seems dark, Desktop Metal is betting big on its flagship Production System P-50 printer. The company shipped its first P-50 printer on 28th February. So, there is something to look forward to.
Share Price (March, 2022): $4.03
Materialise N.V. ADR (NASDAQ: 
MTLS
)Image Source: Materialise
Market Capitalisation: $1.
17B
With a market capitalisation of $1.17B, Belgium-based Materialise NV comes at number seven this year. The company has more than two decades of 3D printing experience and offers a host of software solutions and 3D printing services to a variety of industries such as automotive, art and design, consumer goods, and healthcare.
The Materialise stock is steady at $19 per share. Though it reached a 52-week high of $77 per share in February last year, but has seen a downturn since then.
Share Price (March, 2022): $19.34
Nano Dimension (NASDAQ: NNDM)
Image Credit: Nano Dimension
Market Capitalisation: $890.02M
Israel-based Nano Dimension is the next on the list of the world's largest 3D printing companies with a market cap of $890.02M. The company has registered exponential growth recently and has emerged as a leader in additive electronics and nanotechnology-based ink products. Its products include the award-winning DragonFly Pro 2020 3D printer known to 3D print a variety of functional electronics such as sensors, antennas, moulded connected devices, printed circuit boards, and other devices.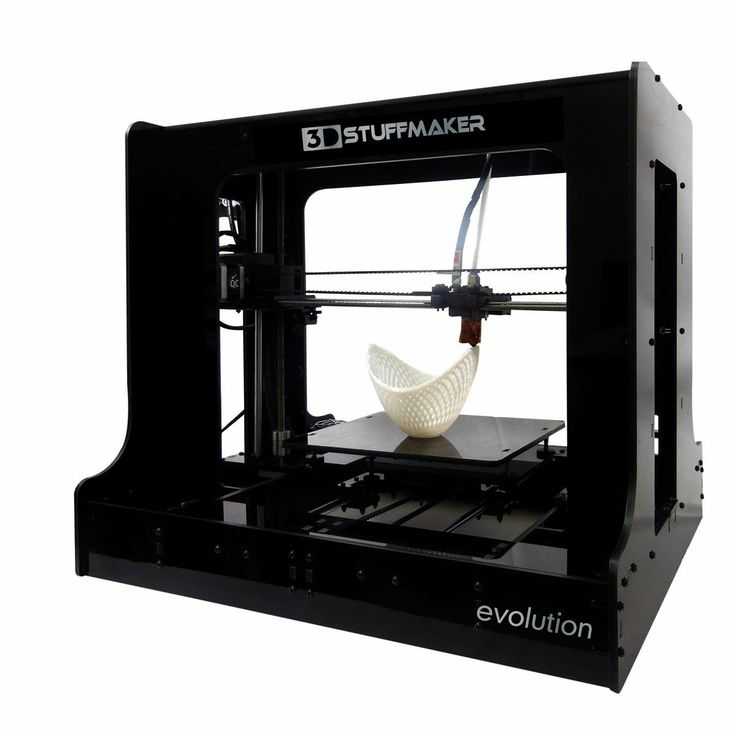 By easing the process of manufacturing such complex electronic devices, the DragonFly 2020 Pro 3D printer is transforming the electronic additive manufacturing market and allowing companies to take charge of their entire development cycle.
Share Price (March, 2022): $3.41
Markforged Holding Corp. (NYSE: MKFG)
Image Source: Markforged
Market Capitalisation: $691.37M
Markforged is an American public additive manufacturing company that debuted on the NYSE last year in July 2021. It designs, develops, and manufactures The Digital Forge — an industrial platform of 3D printers, software and materials that enables manufacturers to print parts at the point-of-need.
Markforged was valued at $2.1 billion at the time of its debut but has seen a downfall in stock prices like almost every 3D printing company and especially those going public via SPAC deals. One of the reason for the fall in prices is likely due to the SPAC deals going out of favour among many other.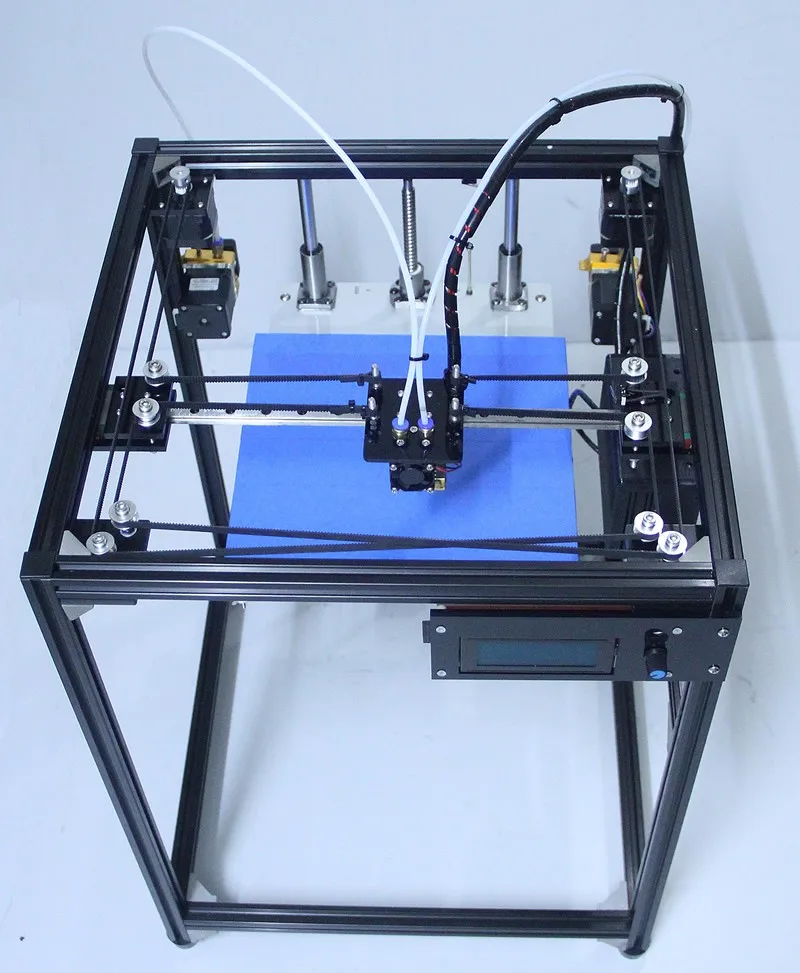 Share Price (March, 2022): $3.57
Shapeways Holdings Inc.: (NYSE: SHPW)
Market Capitalisation: $155.51M
Shapeways is the Dutch-New York counterpart of the Belgian Materialise. It is a digital manufacturing platform offering customers access to high-quality part manufacturing from a wide selection of processes and materials through automation, innovation and digitisation.
It also offer ready-made products from its marketplace like an E-commerce store catering to B2C clients who can place an order and get it delivered to their doorstep.
Share Price (March, 2022): $3.13
MeaTech 3D Ltd. (NASDAQ: MITC)
Market Capitalisation: $82.49M
MeaTech4D is also among the biggest 3D printing companies in the world. MeaTech 3D Ltd. is an Israeli food technology company, that promotes and focuses on developing alternative option to industrialised farming. It does this to circumvent the ethical and environmental issues surrounding conventional animal husbandry by developing an industrial cultured meat production process with integrated 3D printing technology.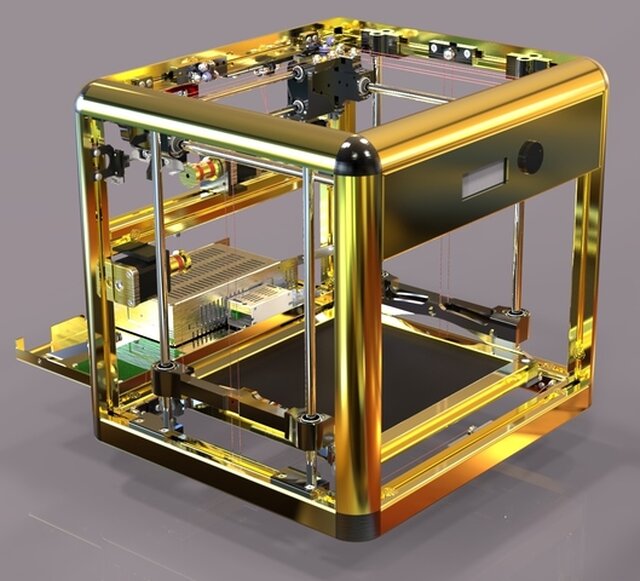 It aims to develop a customised process to manufacture protein without animal slaughter.
MeaTech was also among the companies that went public last year in 2021.
Share Price (March, 2022): $5.15
Organovo Holding Inc. (NASDAQ: ONVO)
Image Source: Organovo
Market Capitalisation: $32.82M
San Diego-based Organovo is at the 12th position in the list of the world's largest 3D printing company with a market cap of $76.65 million. Known to transform the future of regenerative medicine with its 3D bioprinting technology, the company has partnered with several pharmaceuticals, medical centers and develops 3D human tissue models that could be used for different medical purposes such as biological research, predictive preclinical testing of drug compounds, therapeutic implants and even to treat damaged or degenerating tissues and organs.
Share Price (March, 2022): $4.67
Voxeljet AG ADR (NASDAQ: VJET)
Market Capitalisation: $30.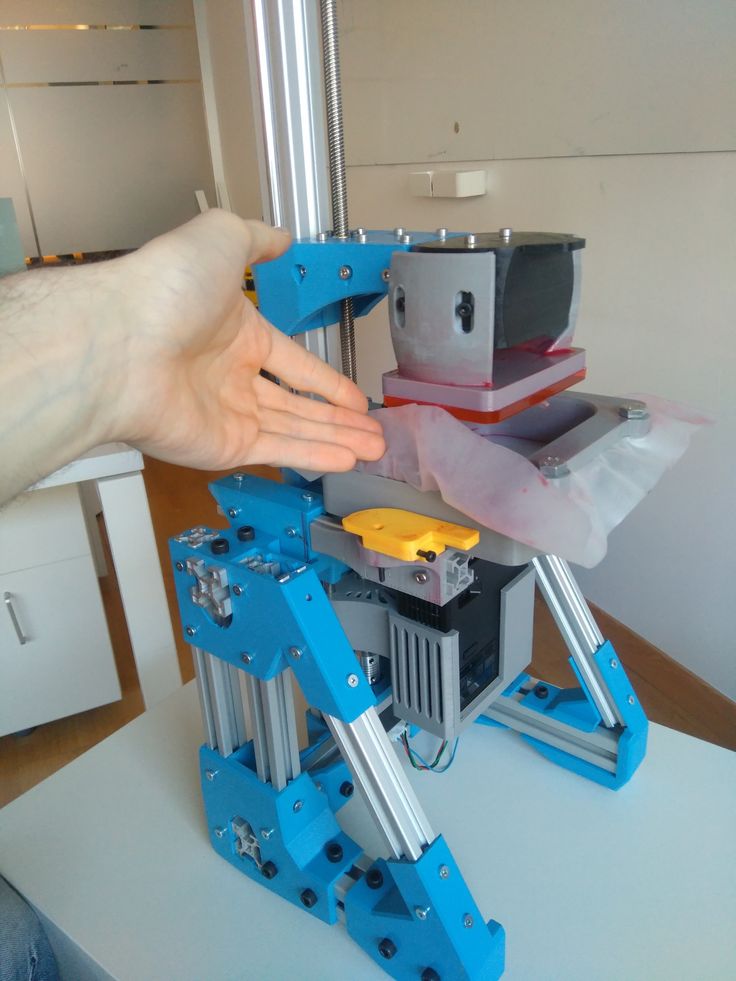 57M
The next on this list of the world's largest 3D printing companies with a market cap of $96.59 million is Voxeljet. A manufacturer of 3D printing systems for industrial applications, Voxeljet is known for its large-format production and a chemical 3D printing process. The company caters to industries that range from automotive, aerospace to architecture and design.
Share Price (March, 2022): $4.60
Final Thoughts
The list of 13 of the largest and the best 3D printing companies around the world also offer a great representation of the entire 3D printing ecosystem. This list has some of the biggest 3D printer manufacturers, 3D printing service providers, software manufacturers and also one of the top medical/healthcare 3D printing company.
---
Note: The article is for informational purposes only. Manufactur3D does not offer personalised investment recommendations or views about any particular company or stock of a company
---
About Manufactur3D Magazine: Manufactur3D is an online magazine on 3D printing.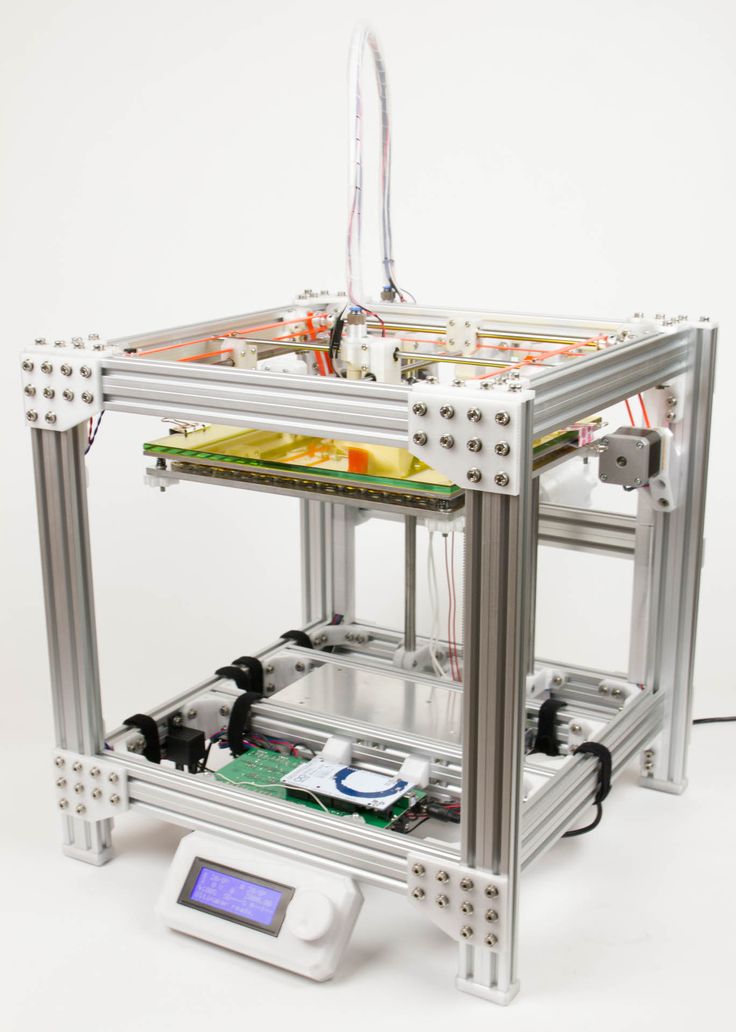 which publishes the latest 3D printing news, insights and analysis from all around the world. Visit our 3D Printing Education page to read more such informative articles. To stay up-to-date about the latest happenings in the 3D printing world, like us on Facebook or follow us on LinkedIn and Twitter.
5 Biggest 3D Printing Companies
DDD, PRLB, and FARO lead the 5 biggest 3D printing companies list
By
Nathan Reiff
Full Bio
Nathan Reiff has been writing expert articles and news about financial topics such as investing and trading, cryptocurrency, ETFs, and alternative investments on Investopedia since 2016.
Learn about our editorial policies
Updated August 01, 2022
Reviewed by
Thomas Brock
Reviewed by Thomas Brock
Full Bio
Thomas J.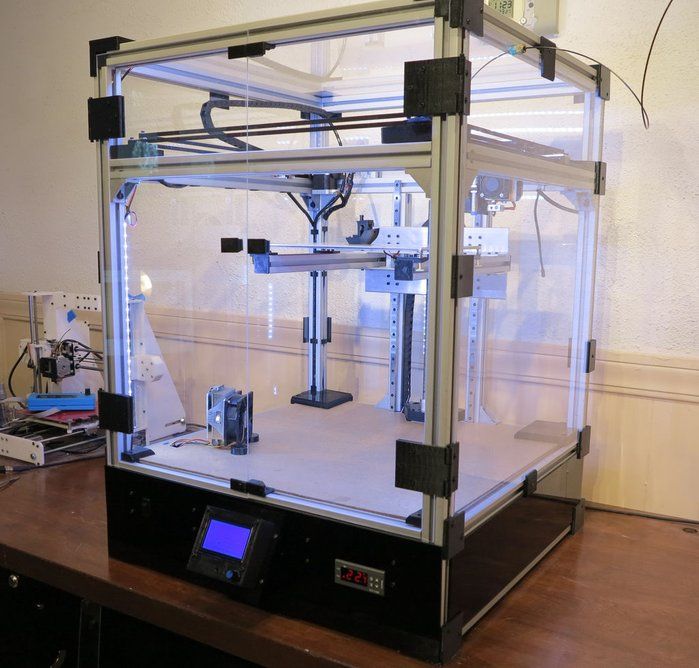 Brock is a CFA and CPA with more than 20 years of experience in various areas including investing, insurance portfolio management, finance and accounting, personal investment and financial planning advice, and development of educational materials about life insurance and annuities.
Learn about our Financial Review Board
The manufacturing process known as 3D printing is one of the most promising and rapidly developing technologies with applications across a multitude of industries. 3D printing involves the additive layering of thin sheets of material that are fused together to create a physical product from a digital design. While the industry is currently hampered by relatively slow production times, advocates believe that 3D printing ultimately will have the capability to mass produce everything from medical equipment to automotive parts to airline components. Below, we look at the 5 biggest 3D printing companies by 12-month trailing (TTM) revenue. This list is limited to companies that are publicly traded in the U.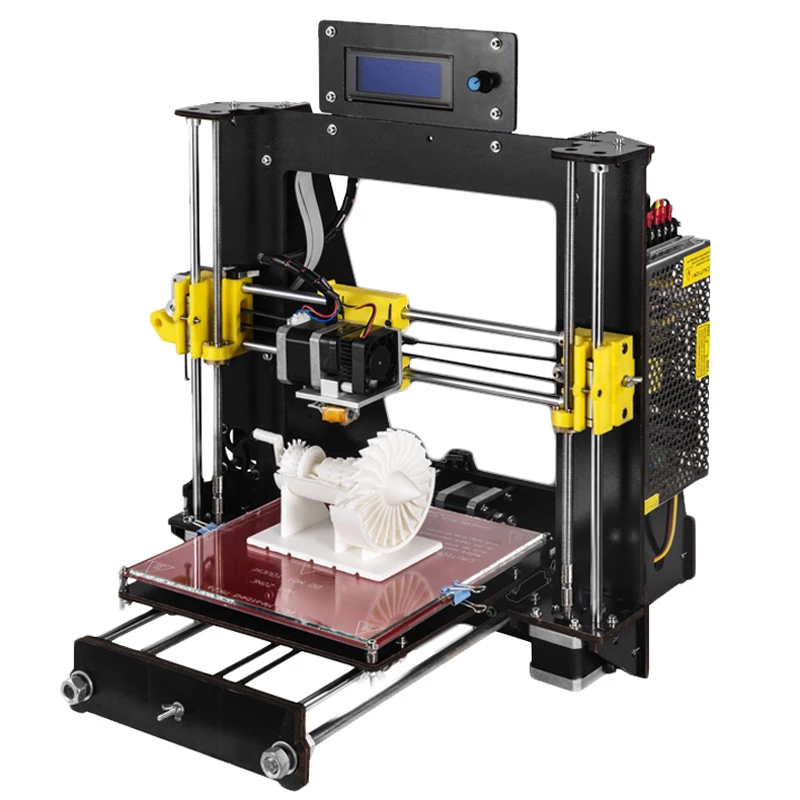 S. or Canada, either directly or through ADRs. Some foreign companies may report semiannually, and so may have longer lag times. All data are from YCharts as of September 8, 2020.
Revenue (TTM): $566.6 million
Net Income (TTM): -$78.4 million
Market Cap: $632.3 million
1-Year Trailing Total Return: -24.6%
Exchange: New York Stock Exchange
3D Systems invented 3D printing in 1989 with the development and patenting of its stereolithography technology, which uses ultraviolet lasers to help create highly precise parts. DDD built on that by developing new technologies, including selective laser sintering, multi-jet printing, film-transfer imaging, color jet printing, direct metal printing, and plastic jet printing. 3D Systems has three business units: products, materials, and services. The products category offers 3D printers and software and includes small desktop and commercial printers that print in plastics and other materials.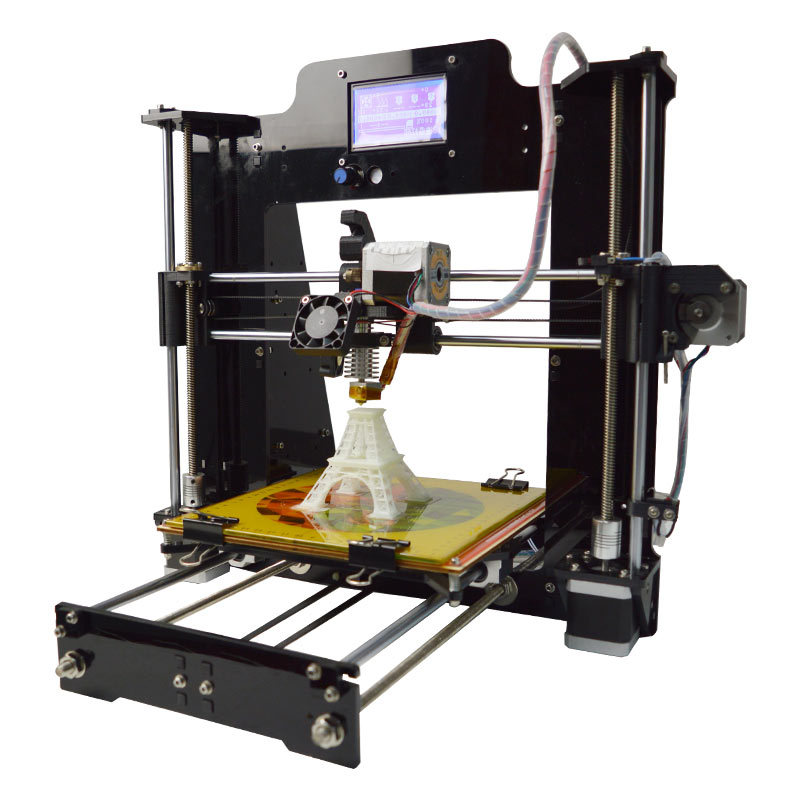 Revenue (TTM): $451.0 million
Net Income (TTM): $58.6 million
Market Cap: $3.9 billion
1-Year Trailing Total Return: 58.2%
Exchange: New York Stock Exchange
Proto Labs was founded in 1999 with a focus on building automated solutions to develop plastic and metal parts used in the manufacturing process. The company expanded to launch an industrial-grade 3D printing service that allowed developers and engineers to move prototypes into the production process. The company's primary business services include injection molding, sheet metal fabrication and 3D printing.
Revenue (TTM): $334.7 million
Net Income (TTM): -$79.7 million
Market Cap: $1.0 billion
1-Year Trailing Total Return: 20.6%
Exchange: NASDAQ
FARO specializes in 3D measurement and other services for the fields of architecture, engineering, and construction. With a 40-year history, FARO' began before the advent of 3D printing.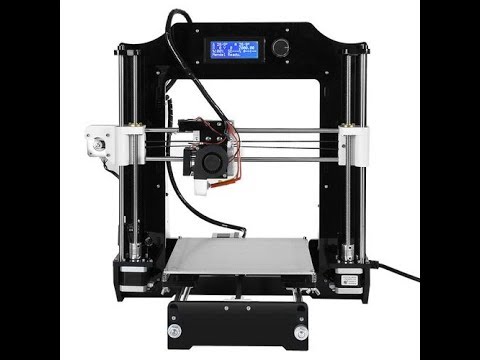 The company's products include coordinate measuring machines, laser trackers and projectors, mappers, scanners, and software. FARO also serves the aerospace, automotive, and power generation industries.
Revenue (TTM): $205.3 million
Net Income (TTM): -$2.7 million
Market Cap: $1.9 billion
1-Year Trailing Total Return: 94.8%
Exchange: NASDAQ
Belgian company Materialise has a 30-year history providing 3D printing solutions and related software. It provides platforms to facilitate the development of 3D printing applications in industries such as healthcare, automotive, aerospace, and art and design. Some of the company's first 3D printing activities included anatomical models in both dental and hearing aid products. Materialise also produces eyewear and automobile products.
Revenue (TTM): $52.9 million
Net Income (TTM): -$14.5 million
Market Cap: $238.2 million
1-Year Trailing Total Return: 48. 3%
Exchange: NASDAQ
ExOne specializes in manufacturing 3D printing machines for customers across various industries. It also produces 3D printed products to specification for industrial customers. ExOne 3D printers utilize binder jetting technology, fusing powder particles of materials like metal or sand into molds, cores, and other products.
Article Sources
Investopedia requires writers to use primary sources to support their work. These include white papers, government data, original reporting, and interviews with industry experts. We also reference original research from other reputable publishers where appropriate. You can learn more about the standards we follow in producing accurate, unbiased content in our editorial policy.
YCharts. "YCharts."

3D Systems. "Our Story."

Materialise. "Timeline."
Largest listed companies in the 3D printing sector
3D printing dates back to the late 1980s.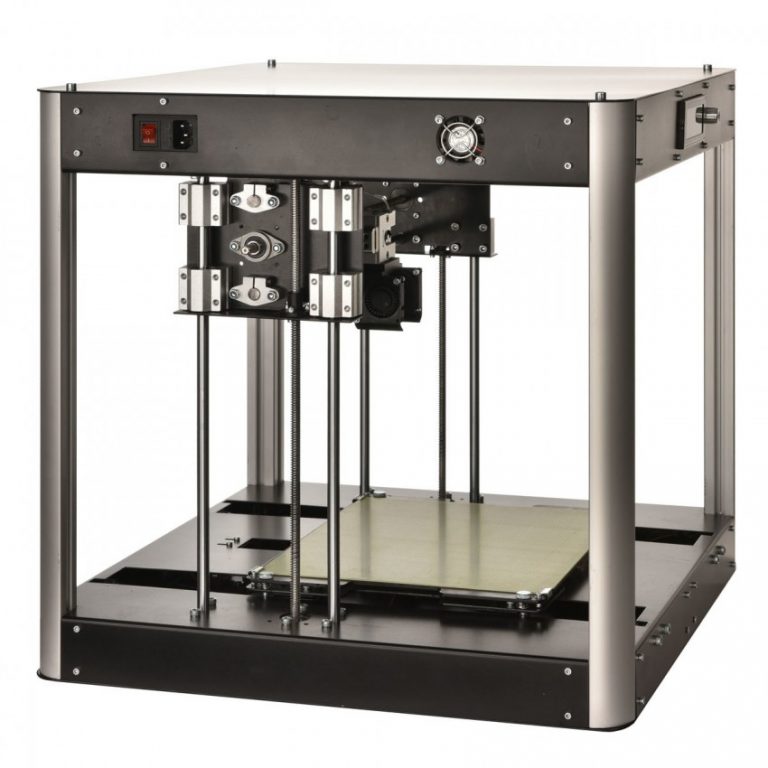 At the end of 2018, the size of the 3D printing market, according to various estimates, reached from $9 trillion to $10 trillion. Calculations were made based on the cost of producing printers, components and 3D printing.
In the coming years, expert agencies (IMARC, Inkwood Reasearch, Marketwatch, etc.) predict a steady growth of at least 20% per year. In this scenario, by the end of 2025, the scale of the entire 3D printing segment will reach at least $ 32 trillion - 3.5 times higher than the current values.
The outlook for the sector makes it attractive to investors. Consider the largest and most stable companies in this segment, whose shares can be considered for purchase and take their rightful place in your portfolio.
1. HP Inc Capitalization: $29.3 billion
HP manufactures computers, printers, tablets and a number of other devices. The release of 3D printers is not the main specialization of the company, but HP occupies one of the leading positions in the 3D printing segment.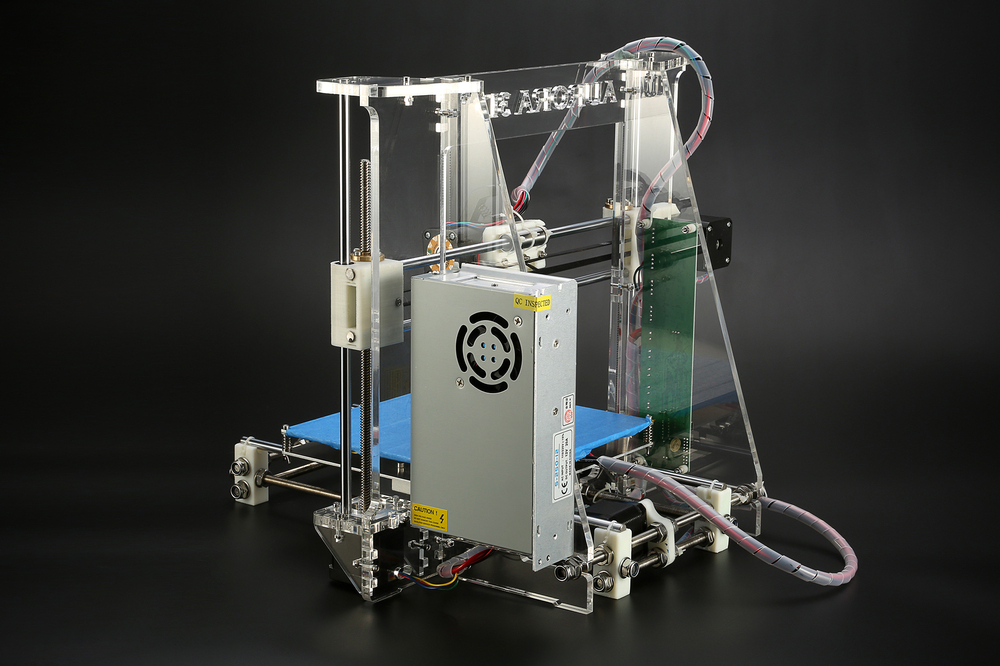 In 2014, the company developed the Multi Jet Fusion technology, which allowed to increase productivity and reduce the cost of professional (industrial) 3D printers. The technology has been successfully applied in mass production of printers since 2016.
In 2017, HP opens the world's first 3D lab, equipped with printers in various build states and essential tools for device experimentation. The company has opened up the first opportunities to test new materials in 3D printers to increase efficiency.
In 2018, HP will open a joint manufacturing center with China's Guangdong in Guangdong, China, which is the largest such 3D printing project in Asia Pacific and Japan. The facility is equipped with ten high-tech next-generation HP Metal Jet printers to produce parts and prototypes for industrial customers.
2. Proto L abs (NYSE: PRLB). Capitalization: $2.56 billion
The company was founded in 1999 and has more than 10 production sites in seven countries.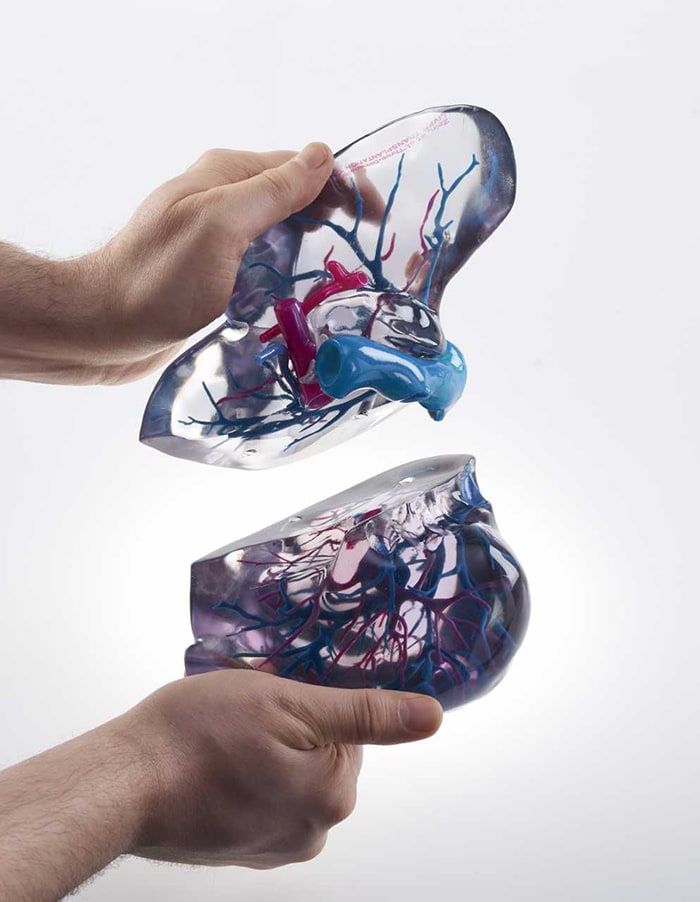 The head office is located in Minnesota. The company specializes in the production of parts for other manufacturing companies. The corporation positions itself as the fastest in the world in the production of custom prototypes and finished parts for industrial customers. In 2014, Proto Labs launched 3D printed parts.
In addition to 3D printing, the company produces CNC (Computer Numerical Control) parts, injection molding and sheet metal parts. In 2015, Proto Labs bought Alphaform (specializing in innovative 3D printing) with divisions in Germany, Finland and the UK. This allowed the company to expand its 3D printing business in Europe. To diversify its business and introduce sheet metal manufacturing, the company acquired Rapid Manufacturing in 2017 for $120 million. 9 Systems ( NYSE: DDD). Capitalization: $1.01 billion
3D Systems was founded by inventor Chuck Hull in 1986 as the world's first 3D printing company.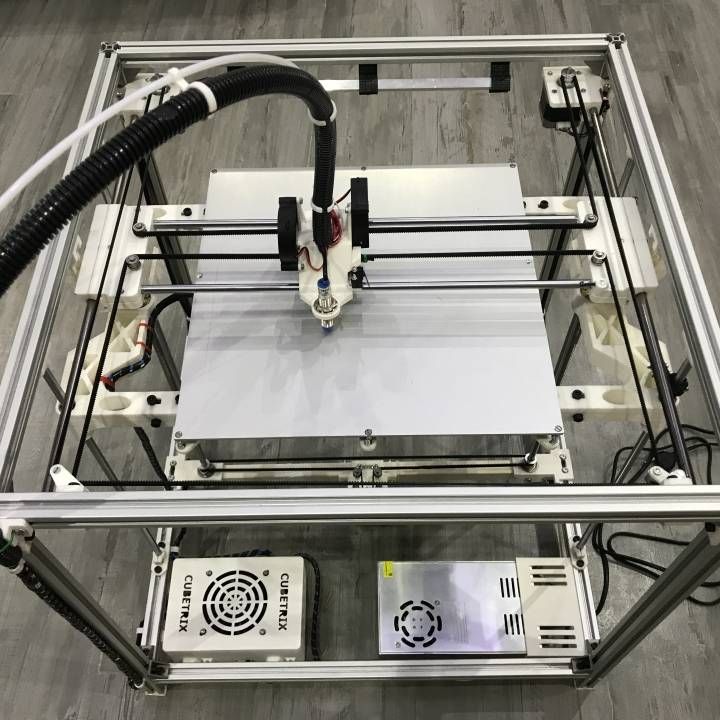 It produces 3D printers and components, including software, and also designs them. The company provides services at various stages of design, development and production of products for many large industries, including aerospace, automotive, medical, entertainment and other areas. It should be noted that the corporation also works with retail consumers. Business diversification within the 3D segment makes the company financially stable.
3D Systems is headquartered in Rock Hill, South Carolina, USA. The number of employees of the company exceeds 2600 (as of the end of 2018), which is twice as high as five years ago.
4. Stratasys ( NASDAQ: SSYS). Capitalization: $0.98 billion
The company was founded in 1989 by Scott Crump. The technology was based on the idea of ​​creating the shape of a figure by layering after Scott decided in 1988 to make a toy for his daughter using a gun filled with glue. At 1992 Stratasys released its first 3D Modeler product.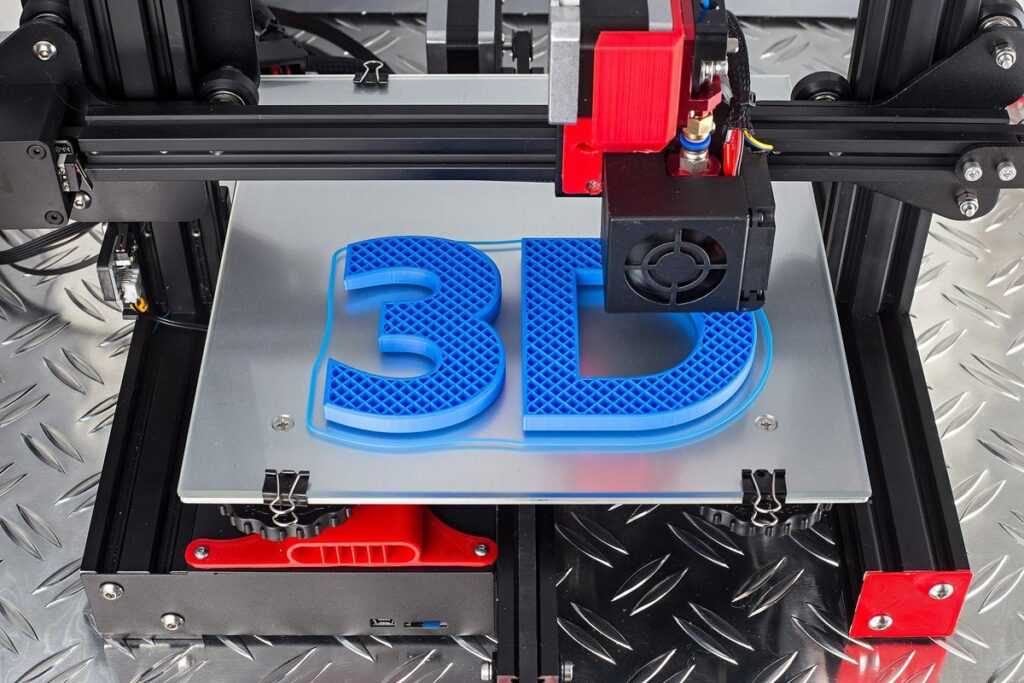 Today, Stratasys manufactures industrial and desktop 3D printers and related accessories. The range of services includes installation, maintenance and training in working with printers. The company serves various industries by developing technologies for the production of prototypes and parts. The first public offering of Stratasys shares took place in 1994 at $5 per share and a total volume of $5.7 million. The head office is located in Minnesota.
5. Materialize Capitalization: $0.88 billion
Incorporated in 1990 in Leuven, Belgium, Materialise specializes in 3D printing services and 3D printer software. Like other leaders in this sector, Materialize works with various major manufacturers around the world (Adidas, HP), but a significant share of the business is in cooperation with medical centers and institutions. The company's portfolio includes more than 150 medical patents. Materialize offices are located in 18 countries, including one office located in the CIS in Ukraine.
Issuer Comparison
The most valuable company among the leaders is HP, which is due to the scale and diversification of the company's business in the entire technology segment. 3D Systems, Stratasys and Materialize specialize exclusively in the 3D printing segment, while their capitalization is on the same level. Proto Labs has three businesses besides 3D printing and is in the middle of our list in terms of capitalization.

The most undervalued company in terms of EV/EBITDA is HP, but it is not correct to compare it with other issuers by this multiplier due to the differentiation of the company's products and services. 3D Systems has the highest EV/EBITDA, and from this point of view, the paper is not so attractive to buy. Moreover, over the past four years, 3D Systems shares have been in a stable sideways trend without technical prerequisites for growth.
The remaining three companies, in our opinion, may be of interest. At the same time, if your long-term goal is to get the maximum increase from the growth of the 3D printing sector, then investing in HP shares is less preferable compared to other securities.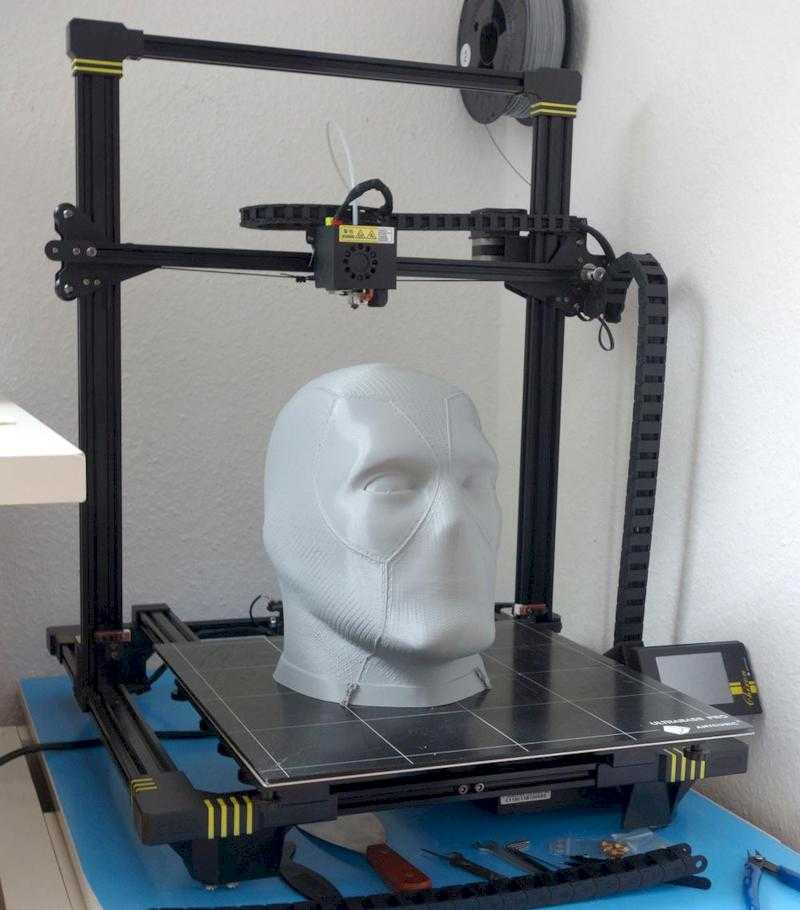 After all, the reaction of the shares of companies with a direct specialization is more sensitive to changes in the sector. Below are the consensus forecasts of investment houses according to Reuters, according to which Stratasys (14.9%) and Materialize (13.6%) shares have the greatest potential now.
HP Inc (NYSE: HPQ): $20.5 (+3.4%)
Proto Labs (NYSE: PRLB): $98.7 (+3.0%)
3D Systems (NYSE: DDD): $8 .6 (+0.6%)
Stratasys (NASDAQ: SSYS): $20.8 (+14.9%)
Materialize (NASDAQ: MLTS): $19.2 (+13.6%)
OPEN ACCOUNT
BCS Broker
Top 10 companies in the field of 3D printing listed on the stock exchange
So, we present to your attention the rating of companies in the field of 3D printing in terms of annual turnover.
Stratasys: $750 million
Industry leader Stratasys grew 54% over the past year with sales exceeding $750 million.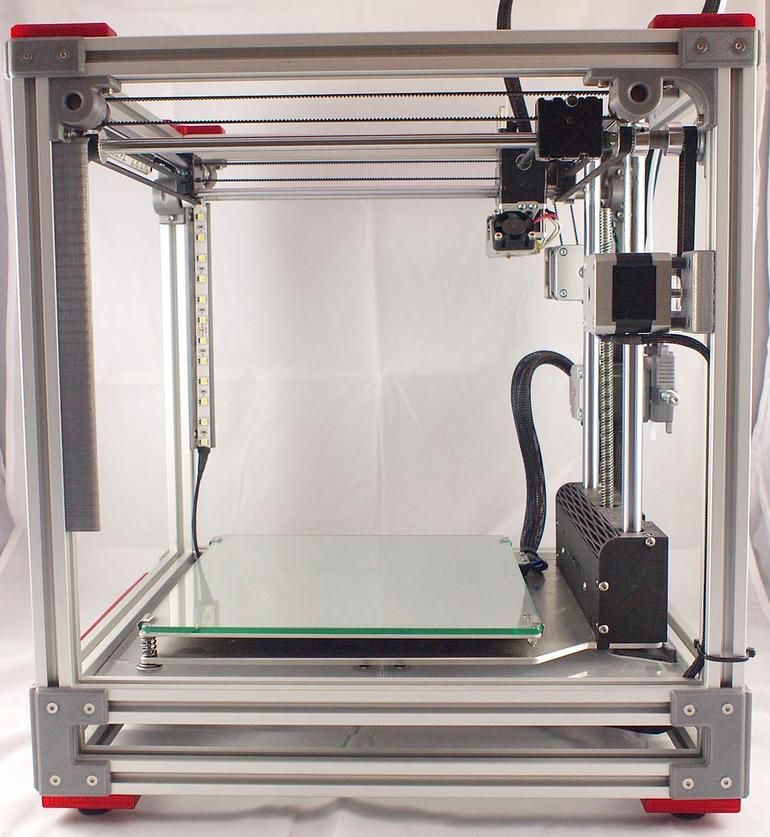 This is partly driven by demand for the new Object500 Connex3 model, as well as the traditionally popular PolyJet and industrial FDM 3D printers. Another growth driver was the acquisition of other companies such as Solid Concepts and Harvest Technologies (now part of Stratasys Direct Manufacturing). At the same time, the American-Israeli company (which includes, among other things, MakerBot Industries and SolidScape) recorded a net loss of $119 in its financial statements.million. This figure is more than four times higher than last year, which is also due to active acquisitions and investments. The forecast for 2015 is positive, it is expected that the revenue will be $940 million. If Stratasys manages to beat expectations by 6%, it could become the first pure 3D printing company to reach $1 billion in revenue.
3D Systems: $650 million
Although 3D Systems' revenue rose 27% to a record high, the company still lost the top spot to Stratasys last year.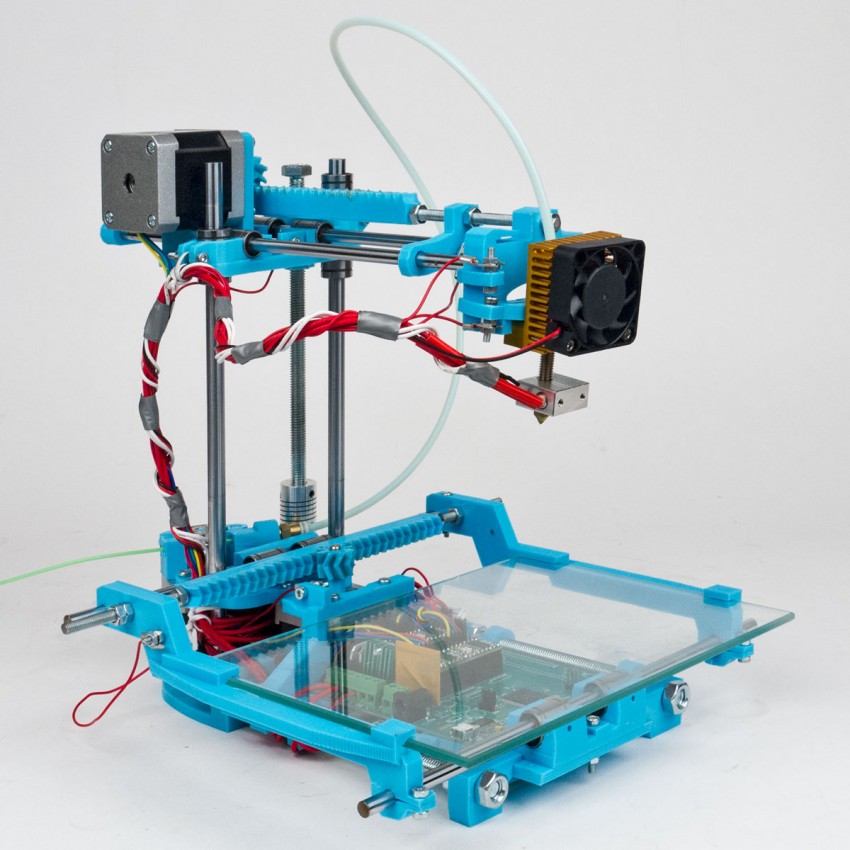 The head of the company, Avi Reichental, said he was not entirely satisfied with how the company realized the potential of its technology portfolio. 3D Systems has some of the most advanced 3D printing technology in the industry, but hasn't shown enough willingness to go mainstream. However, according to 3D Systems financial statements, the company turned out to be in positive territory with a net profit of $1.6 million at the end of the year. Although the forecast for 2015 is generally positive, it is likely that 3D Systems will again be behind Stratasys, with revenues of $850-900 million.
Materialize: $81 million
Materialize is one of Europe's leading 3D printing service providers and a developer of innovative 3D printing software. In 2014, the company's revenue amounted to $81 million, which is 18.4% more than last year. The company's net profit reached $1.8 million, half of what it was in 2013, but still significant. Materialize's core business is the development and sale of 3D printing software (22% of sales) and medical 3D printing services (37%).
The industrial segment, including the i.materialise 3D printing service, generated 40% of the company's total revenue. Materialize is expected to grow by 20% next year and reach €100 million in annual turnover.
ExOne: $43.9 million
Last year, ExOne grew by 10% with revenues of approximately $43.9 million. The main contribution to this result was made by the fourth quarter, during which sales increased by 50%. This state of affairs resulted in a gross profit of $10 million, but ExOne's operating costs were $21 million. This was mainly due to investments in the expansion of the company (new production facilities in Russia and Italy), as well as research and development (more than $8 million). In addition, ExOne announced the creation of a new large-scale 3D printer, Exerial.
Arcam: $39 million
Arcam, a Swedish manufacturer of electron beam melting (EBM) systems, recorded revenues of approximately $39 million.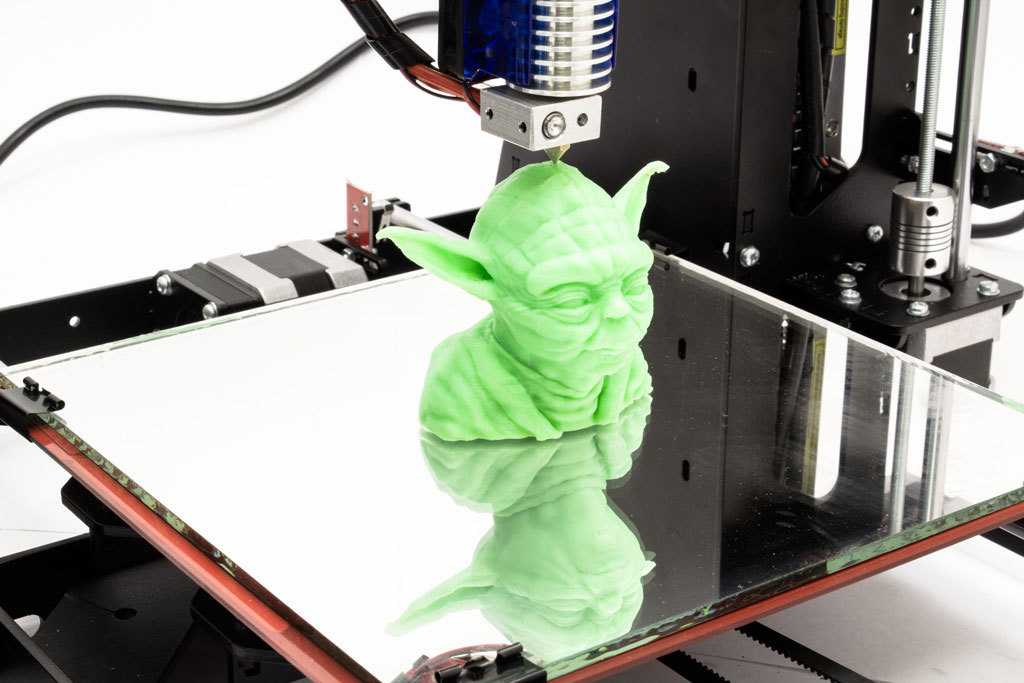 Thus, sales grew by 70% in a year, and profits exceeded $6 million. However, it is likely that in the financial markets such results were considered too good to be true. Compared to a record high at the end of 2013, Arcam shares are down more than 70% and are now trading for around $17.
SLM Solutions: $36 million
Germany's SLM Solutions posted similar results to Arcam, with record earnings of approximately $36 million and 56% growth in 2014. At the same time, the company's shares fell from a record high of €21 to €18. However, SLM Solutions boasts a more stable stock price than most other members of the 3D printing industry. At the moment, for the past period of 2015, SLM Solutions reports an increase in the number of orders twice year-on-year.
Alphaform: $30 million
German company Alphaform offers rapid prototyping services. Alphaform made its first steps in the consumer market as part of the Artshapes project to apply 3D printing to the arts.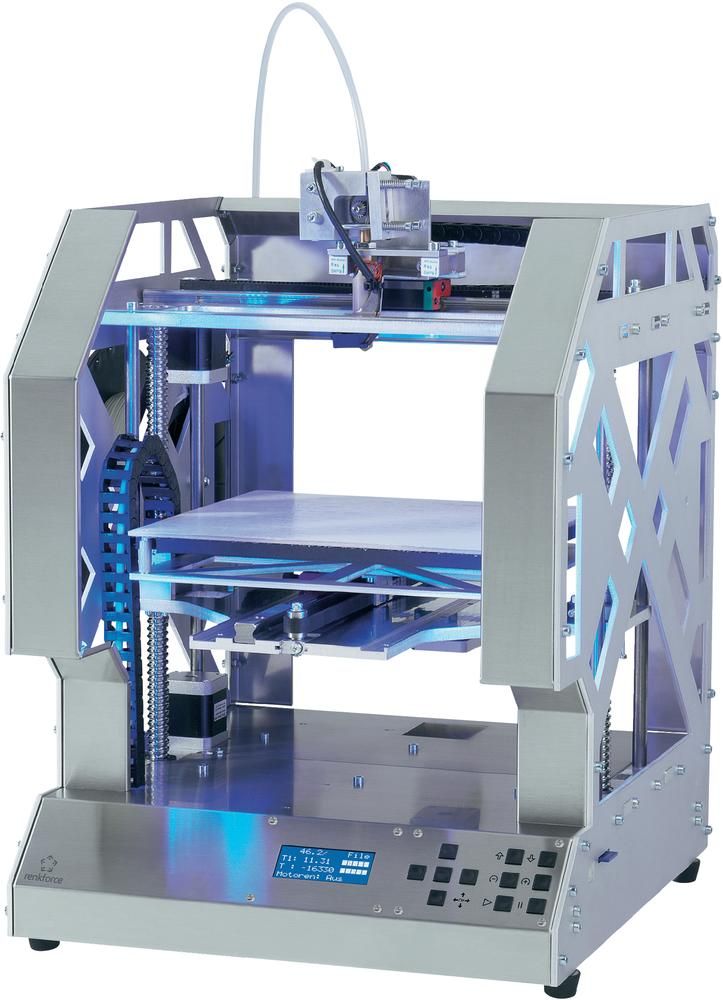 The company reported record revenue of $30 million in 2014, up 11.6%. While Alphaform lost more than $3 million in the same period, this is a significant improvement from $6.5 million in 2013.
voxeljet: $17-18 million
Analysts have criticized the German company voxeljet for not selling enough devices while offering special deals to customers to increase orders. However, it should be taken into account that voxeljet manufactures large industrial equipment, the print volume of which reaches 8 cubic meters - in other words, the company occupies a very specific niche. Estimated revenue for 2014 (updated data will be available at the end of March) is $17-18 million. In addition, according to voxeljet forecasts, the company expects to grow by almost 50% this year.
Organovo: $0
Organovo is the only listed biomaterials 3D printing company. However, most of Organovo's activities are still research and the first commercial product, exVive3D human liver tissue, was released just recently.