Tractus 3d printer
Tractus3D T3500 - Large volume 3D printer in our LARGE VOLUME series
Tractus3D T3500 - Large volume 3D printer in our LARGE VOLUME series
The T3500 is the largest industrial 3D printer in our line-up.
Print up to 2.1 meters (82.6″) high
Get your quote
Our largest industrial 3D printer
The T3500 is the largest industrial 3D printer in our line-up. With a height of 355 cm it will need some space, but you'll be able to print up to 2.1 meters (82.6″) high and 1 meter in diameter! It really is LARGE VOLUME 3D printing with the T3500.
Tractus3D T3500 is born from a passion for perfection —a single-minded goal to build the most advanced and affordable 3D printers in the world. We differentiate ourselves by developing the most powerful 3D printers which are still affordable.
This 3D printer boasts a high printing speed and a high accuracy. They are perfect for 3D printing large objects extremely accurately and have a good temperature stability since the 3D printers have a closed chamber, minimizing the possibility of warping.
Tractus3D embraces innovation in any way possible. We do not like good, we want great or perfect. While the latter is difficult to achieve with our mindset to always keep improving, we feel like we are doing a pretty good job. We get to use our passion to create a state-of-the-art product range for high volume 3D printing.
Get your quote
F033L printhead
3D printing with speed and accuracy  and up to 300 °C (572 ºF).
Find out more on the F033L printhead
Fast extrusion
Close to the print head for the best filament output.
7 inch touchscreen
Full control over your T3500 with an intuitive interface.
T3500 specifications
| | |
| --- | --- |
| Machine Properties | |
| Build width | 1000 mm diameter (39.4") |
| Build height | 2100 mm (82.6") |
| Travelspeed | 300 mm/s |
| XYZ resolution | 20, 20, 50 micron |
| | |
| Layer resolution | |
| 0. 6 mm nozzle | 450 - 10 micron |
| 0.8 mm nozzle | 600 - 10 micron |
| 1.0 mm nozzle | 800 - 50 micron |
| 1.2 mm nozzle | 1000 - 50 micron |
| 1.4 mm nozzle | 1200 - 50 micron |
| | |
| Physical dimensions | |
| Dimensions | 1350 mm x 1350 mm x 3550 mm |
| Net. weight | 205 kg |
| | |
| Heated build plate | |
| Build plate temperature | up to 110 °C (230 ºF) |
| Build plate levelling | Automatic |
| Heat up time (up to 60 °C / 140 ºF) | < 8 min |
| | |
| Print head | |
| Nozzle temperature | up to 300 °C (572 ºF) |
| Nozzle heat up time | < 90 sec |
| Max. extrusion volume | up to 110 mm³/s |
| | |
| Installation | Installation and training on location by Tractus3D |
| | |
See all specs Hide specs
➚ Grow your business
➚ Increase your productivity
✔ Endless possibilities
✈ Worldwide shipping
Printed with the Tractus3D T3500
3D printing with our T3500 offers endless possibilities for your business.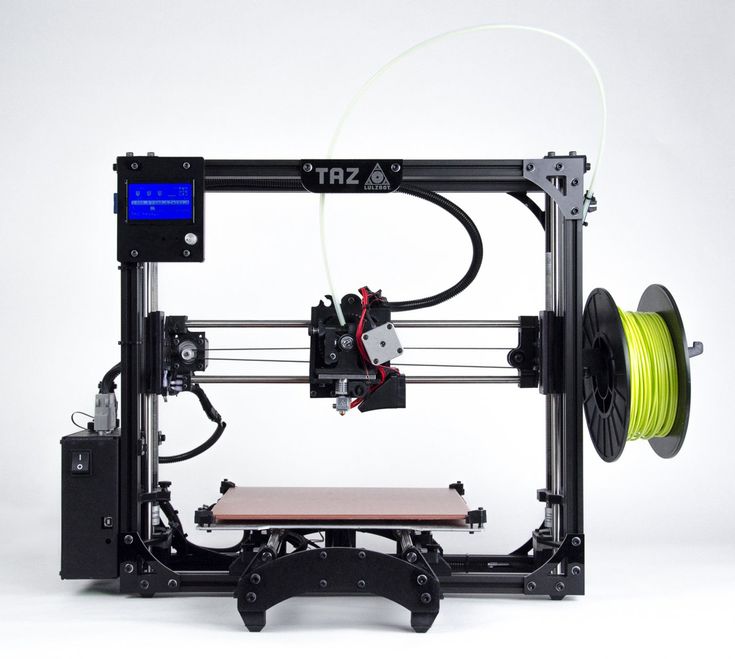 Have a look at some 3D print examples by our clients:
3D printed channel letters
Endless and new possibilities for printing channel letters with our 3D printers.
3D printed channel letters
3D printed Tin man
An artistic impression of a Tin man coming out of the wall, stepping up from 2D to 3D!
Tin man out the wall.
True-to-scale alien spider
Specially printed for the world premiere of the new season of SPIDES.
Spides model
3D printed Bronze man
An artistic impression of a bronze man coming out of the wall, leaving the 2D world behind, entering the 3D world!
Bronze man out the wall.
Materials you can use with the T3500
This printer is used by
Multiple industries use our T3500. Read more about it on the industrie pages
Get your
free quotation
for the T3500 today:
Get your quote
Copyright 2020 Terms of agreement Privacy statement
The DESK series of Tractus3D
The DESK series of Tractus3D - Bringing 3D printing to your desk
Tractus3D printers are born from a passion for perfection — a single-minded goal to build the most advanced and affordable industrial 3D printers in the world.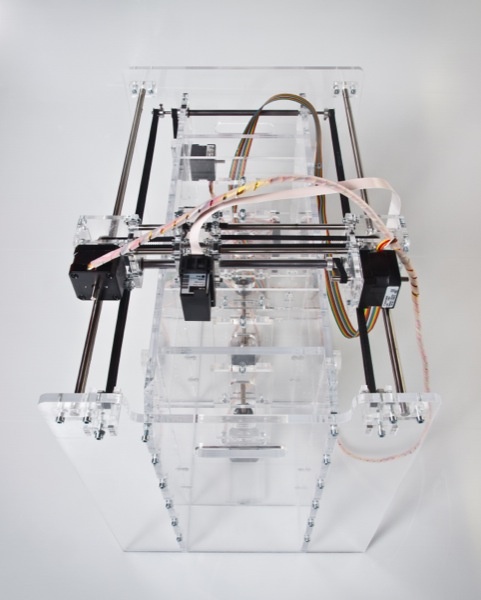 We differentiate ourselves by developing the most powerful 3D printers which are still affordable.
Our DESK series boasts a high printing speed, a high accuracy and a low weight, which makes it easy to move around to any location you desire. They are perfect for 3D printing smaller objects extremely accurate. In addition, our printers have good temperature stability, since the 3D printers have a closed chamber, minimizing the possibility of warping.
Within this series we have a great line-up two 3D printers, each with it's own printing size.
DESK series 3D printers
DESK series comparison
| | | |
| --- | --- | --- |
| | T1250 | T850 |
| High accuracy | | |
| Heated build plate | | |
| Closed chamber | | |
| 5" Touchscreen | | |
| Network connection | | |
| Automatic bed leveling | | |
| Easy swappable print head | | |
| Filament sensor | | |
| Webinterface | | |
| Simplify3D licence | | |
| Larger build volume | | |
| Dual extrusion | | |
| Mohawk filament cabinet | | |
| Base | | |
| | | |
| | More information | More information |
| | Get quote | Get quote |
See all specs Hide specs
Advantages of the DESK series
With our industrial FDM printers on your desk you can easily create small parts and specialized tools yourself.
It is far less complex than other machines, which means that you can produce more products in an efficient and simple way without the high costs. The industrial 3D printers in this series have a fast printing speed, a high accuracy and a low weight, making it easy to put on your desktop or move around.
This series brings 3D printing right to you desk. With multiple advantages:
1. Faster product development
2. Customization and production on demand
3. Lower costs
4. Manufacturing on your desktop
5. High confidentiality with no third parties involved
6. Easier and faster to deal with design modifications
Materials you can use with our 3D printers
Our printers can print every filament, each with their own specifications and strengths. There for we wrote about the most used filaments and materials. Read more about the filaments you can use with our 3D printers.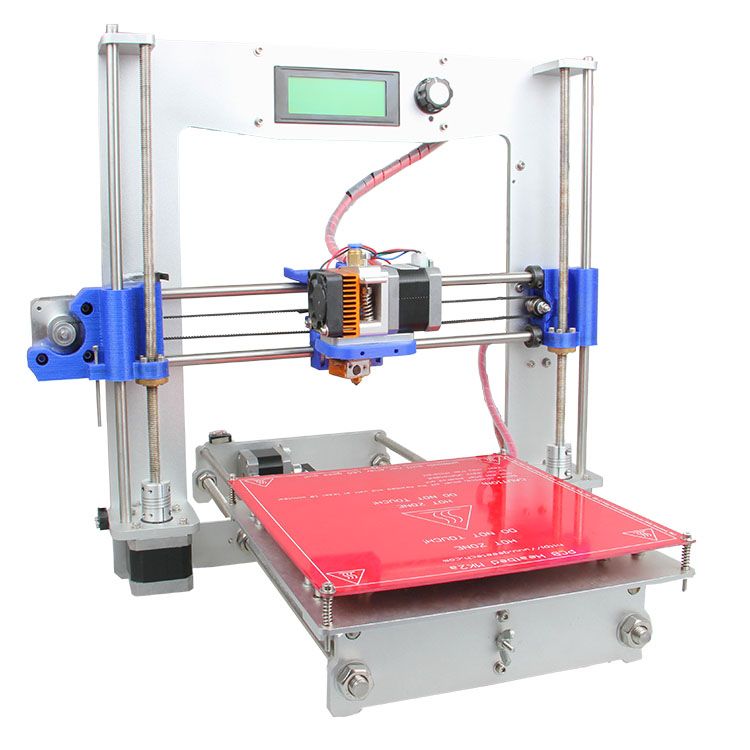 Cases of our clients
Read the stories of our clients who use a DESK series 3D printer in their day to day business.
These branches relying on our 3D printers
DESK series 3D printers
Copyright 2020 Terms of agreement Privacy statement
PEEK 3D Printer Overview
Contents:
Introduction
Material Features PEEK
Professional and industrial 3D printers

Apium P220
TOTAL Z Anyform 500-PRO HOT+
Creatbot PEEK-300
AON3D M2 2020
IEMAI Magic HT Pro
TSAR 3D TS547-PEEK
Tractus T850P
Stratasys F900 Pro

Conclusion
Introduction
PEEK is widely used in traditional manufacturing, but it is also used in some 3D printers. The thermoplastic polymer offers impressive mechanical properties including high temperature performance, mechanical strength and excellent chemical resistance.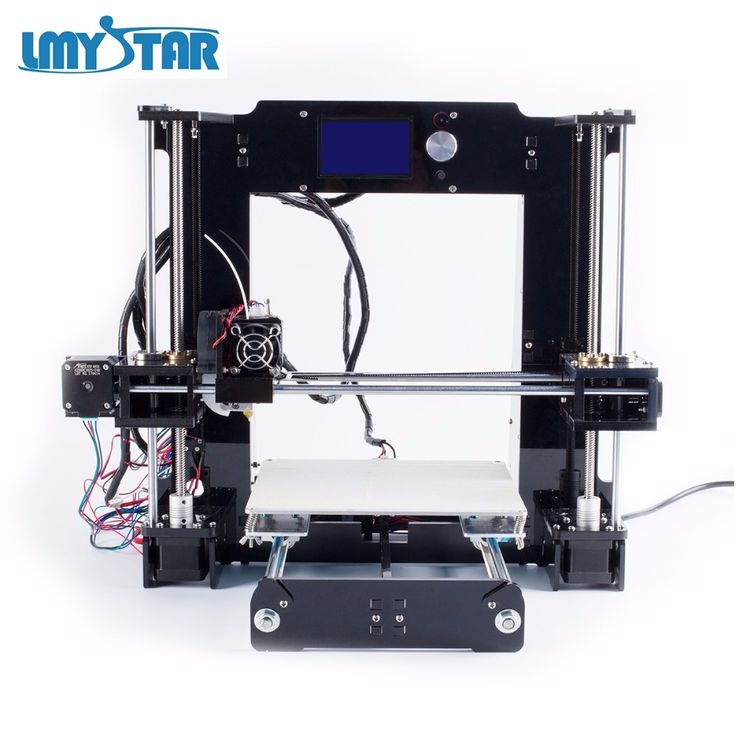 These properties make it popular in additive manufacturing, especially for metal replacement.
It would be a crime to ignore such a versatile polymer, and 3D printer manufacturers have not ignored it. With the development of additive technologies, 3D printers that print, among other things, with PEEK material, are becoming more accessible not only for large-scale industries with large budgets, but also for medium and small businesses and even for private clients. From PEEK it is convenient to print prototypes of future metal products and even final products that will immediately go to work. The market for printing with engineering materials is constantly expanding, which invariably causes two consequences: a decrease in the cost of the installation itself and an increase in its build chamber.
PEEK material features
To print PEEK, the printer must have 3 important features:
High temperature extruder
The melting point of PEEK is 343° C. This means that the extruder must be heated to at least this temperature, and in fact to a higher temperature. The hot end of the extruder must also be all-metal and resistant to abrasives.
Heated print platform
For printing high performance resins, a heated bed is required, which must be heated to at least 120° C. This ensures the correct adhesion of the first layers and the overall quality of the 3D print.
Closed heated chamber
PEEK is very prone to shrinkage and warpage. Ideally (and this is especially important for large parts), the printer should have a closed chamber and maintain the temperature in it at 143 ° C, i.e. glass transition temperature of PEEK. Otherwise, the product will delaminate after printing.
It is extremely important to control these temperatures and keep them constant, as fluctuations can ruin the print.
Using their experience, our company's engineers have compiled a list of modern 3D printers capable of printing with PEEK and other refractory plastics.
If you are planning to get acquainted with printing with engineering plastics or start production using 3D printing, we offer our TOP printers in 2020.
Professional and industrial 3D printers
Apium P220
I would like to start with the Apium P220 printer. Apium is one of the first printers to print with PEEK, the benchmark in print quality in the industry. The manufacturer deliberately does not increase the print chamber, as is fashionable with other manufacturers, in favor of the quality of the resulting products.
P220 is classified as a professional printer only because of its small size and low noise level, but in fact, in terms of print quality and technologies used in the installation, this printer can be safely called industrial. The printer produces all the required temperatures: the extruder is heated up to 540° C, the table - up to 160° C, and the temperature in the chamber can be stably maintained at 180° C. Build area 205x155x150mm
In addition, the printer has a unique technology for maintaining the temperature in the print area, thereby allowing the lower layers already printed to cool down a little.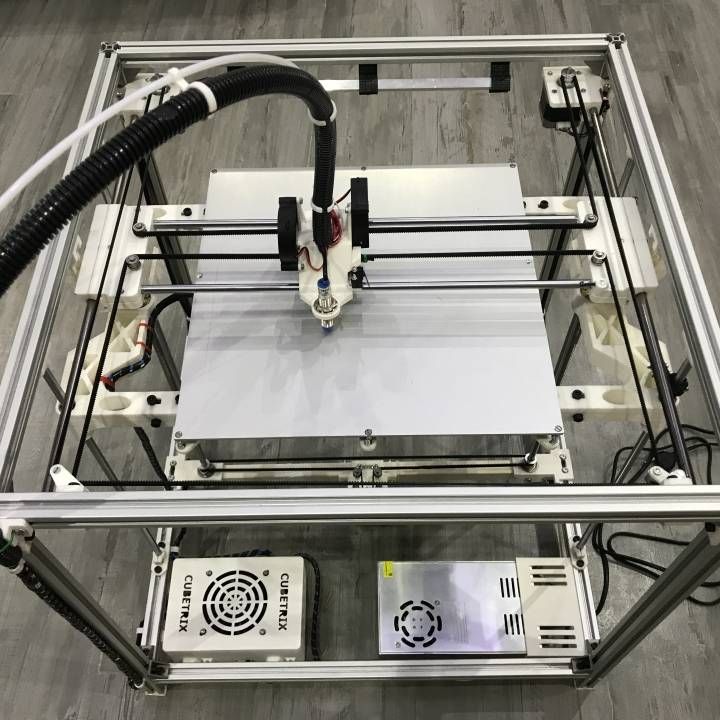 This approach as a result increases the accuracy of printing, adhesion between layers and improves the controllability and predictability of the entire process. Even the smallest details are printed perfectly.
TOTAL Z Anyform 500-PRO HOT+
Undoubtedly the best domestic industrial printer that prints with engineering plastics. There is a large insulated build chamber measuring 500x500x500mm and the ability to maintain a temperature of 300°C, which is even redundant for PEEK printing. The basic printer is equipped with one extruder with a working temperature of 500 ° C, optionally you can install another one of the same.
The printer fits through a 900mm doorway, which in turn means it will fit in almost any lab or office.
Creatbot PEEK-300
PEEK 300 is a 3D printer from the Chinese manufacturer Creatbot. It offers a lot of features that are usually found only in more advanced industrial-grade 3D printers. Thanks to the high temperature extruder and closed chamber, this machine can print consistently good results on both PEEK and PEI.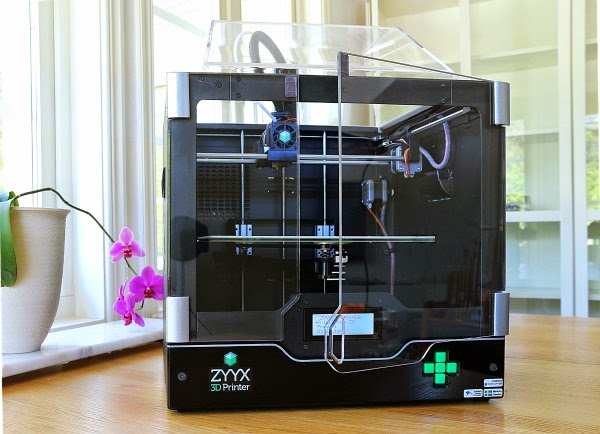 The extruder is heated up to 500°C, and the platform - up to 200°C, constantly maintained temperature in the chamber - up to 120°C.
It also has a low filament sensor to alert the user when the filament is about to run out. In addition, it is equipped with the function of baking the product directly in the build chamber. The printer has an impressive build area of ​​300x300x400 mm.
AON3D M2 2020
Aon-M2 2020 is one of the largest printers, the build area has dimensions of 454x454x640 mm and allows you to print complex tooling, cases and many other large format products.
Aon-M2 2020 is designed for printing on high performance thermoplastics such as PEEK, PEKK, ULTEM. It is compatible with many material brands including Solvay, Sabic, DSM, Infinite Material Solutions and more and comes with proven print profiles for them. This printer has two independent extruders, one for printing polyetheretherketone (PEEK) parts directly, the other for printing supports.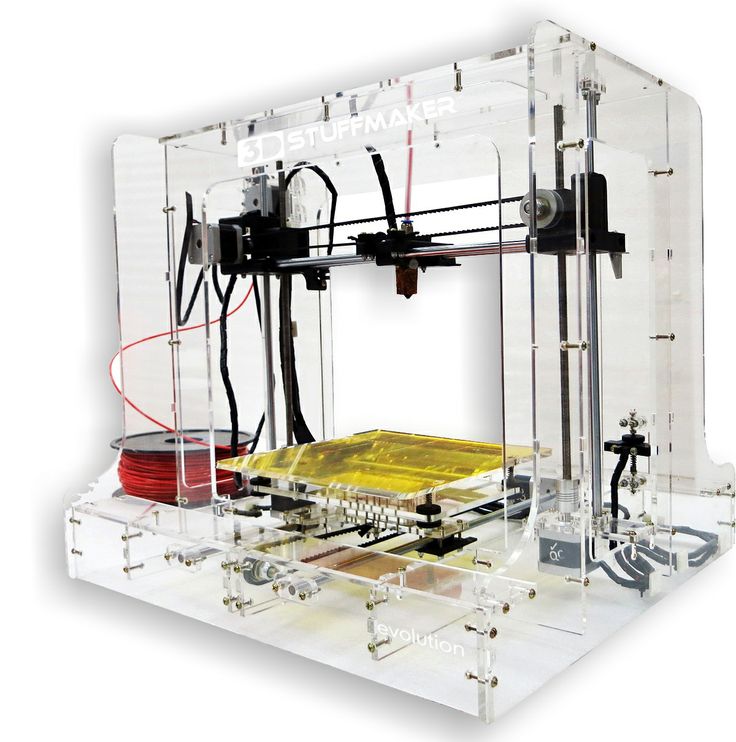 Despite its size, the printer is up and running in less than 15 minutes.
IEMAI Magic HT Pro
Another Chinese-made printer. The unit has all the necessary kit for printing PEEK plastic and fits easily on the desktop. The printer is also the most budget-friendly in the line of high-temperature printers. The size of the construction area is 310x310x480 mm, with a maximum temperature in the chamber up to 120° C.
The machine is perfect for the production of product prototypes.
TSAR 3D TS547-PEEK
Another domestic printer, which, according to the manufacturer, allows you to print PEEK plastic. The printer has an impressive build area and supports the ability to print with any plastic available on the market.
The printer stands out with a patented extruder change mechanism that allows you to change the extruder in less than a minute. You can even add a pellet extruder to the printer.
Tractus T850P
The Dutch company Tractus 3D specializes in the development of Delta printers.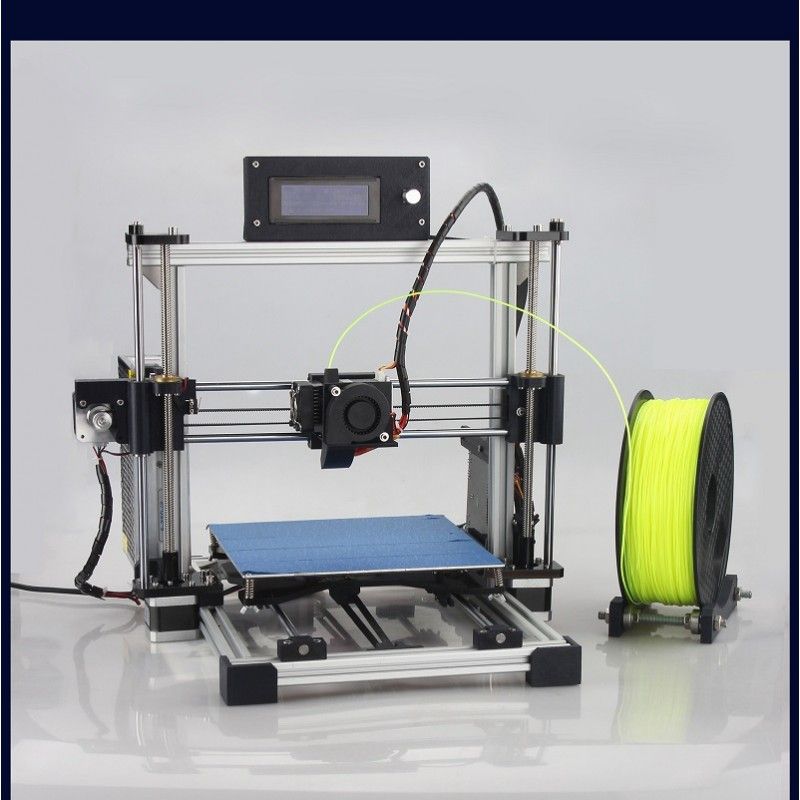 In fact, the T850P is the only delta printer on the market that prints with engineering plastics. This FDM printer has a build area of ​​550x476x1140mm and is great for the office. It can process materials such as PLA, PEEK and ULTEM. The T850 extruder heats up to 450°C and the platform heats up to 175°C. According to the manufacturer, the extruder requires less than 90 seconds to warm up to operating temperature. The T850P can print at speeds up to 450 mm per second with a resolution of 10 microns.
The printer is equipped with a filament dryer, which is also unique to delta printers.
Stratasys F900 Pro
The F900 is an industrial 3D printer manufactured by FDM patent holder Stratasys. Currently the largest PEEK printer. The printer works only with Stratsys materials, but it gives the user guaranteed print quality right out of the box, there is no need to test and configure the printer for each new spool.
The printer software provides a preview of the model.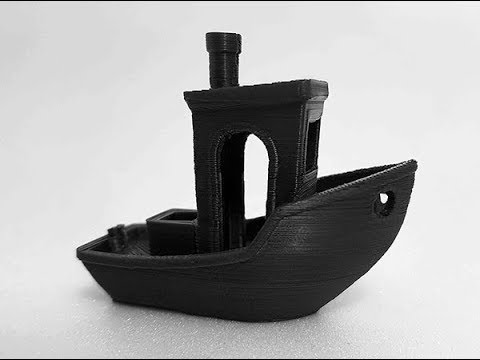 The printer has a built-in video camera with which you can monitor printing in real time. The build chamber size is 914x609x914 mm.
Conclusion
In conclusion, I would like to say that despite the apparent similarity, each printer has its own unique set of functions and purpose. This once again proves that the printer must be selected based primarily on the planned tasks.
If you have any questions about PEEK plastic printing, we will be happy to answer them.
Buying a PEEK printer in our company you get 20% discount on filament. You can choose a printer at the link: https://topstanok.ru/oborudovanie_dlya_3d_pechati/professionalnye_3d_printery/f/materialpechati-2098/
At TopStanok you can order not only equipment for printing with engineering plastics PEEK and ULTEM, but also printing products from engineering plastics to order. Turning to our company, you get an engineering study, assistance in the selection and operation, as well as an official manufacturer's warranty!
Read our other articles about engineering plastics and PEEK printing:
Features of printing PEEK plastic
Printing with PEEK and ULTEM (PEI) engineering plastics
For all questions, our specialists will be happy to advise you, you can contact them in any convenient way:
By e-mail: [email protected] ru
Via chat on site
Phone: 8 (800) 500-33-91
Or by leaving a request on any page of our website
Real world application: 3D scanning in orthopedic practice
Thor3D, a manufacturer of 3D scanners, shared an interesting example of introducing a Calibry 3D scanner into the workflow of an orthopedic clinic to reduce the workload of doctors. We tell and show how it works.
A German clinic asked Phoenix GmbH & Co., a specialist in product development using 3D printing and 3D scanning in sports and orthopedics, to find a solution to automate the production of orthoses to minimize staff workload. The challenge for Phoenix was to develop a standardized and reproducible process that any podiatrist could use without special training in 3D scanning and reverse engineering. The task was completed using a Calibry 3D scanner, Calibry Nest and Geomagic Wrap software (with algorithms developed by Phoenix), and a Tractus FDM 3D printer.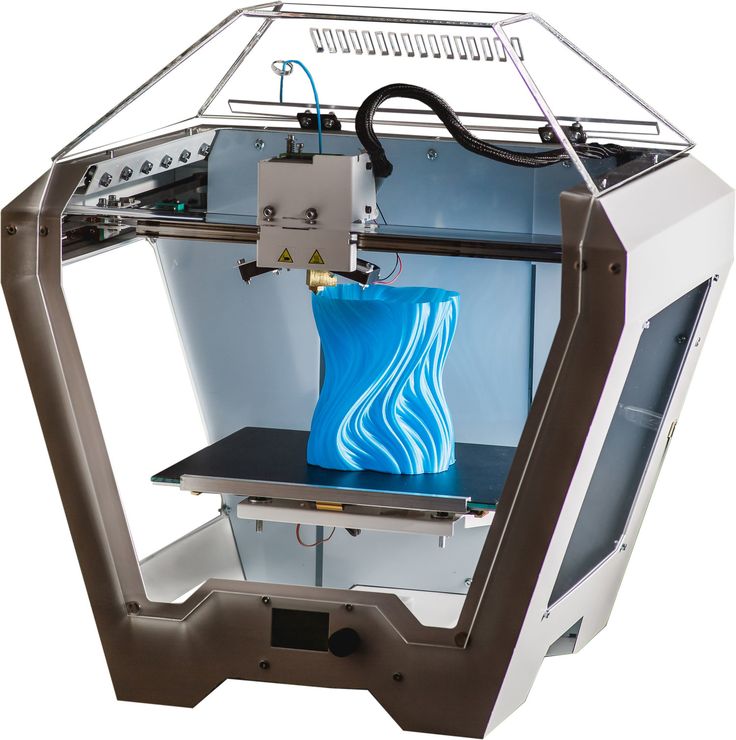 Most of the patients at this clinic are children who need frequent doctor visits for new orthoses to be made as their feet grow. The frequency of visits may vary depending on the patient, but each time the production of an orthosis consists of the following steps:
Taking measurements to model the insole
Modeling insole
Fitting insole
Making adjustments
Preparing the foot for casting
Plastering mold
Mold casting
Making adjustments to Form
Vacuum thermoforming orthosis
The standard method of manufacturing orthoses is inefficient because it is labor intensive - two specialists are required from the third to sixth stages. In addition, if something goes wrong in these steps, the whole process must be repeated again. There are also some legal issues with plaster molds. They must be stored properly, taking up a lot of space. Finally, the cast is uncomfortable for many patients.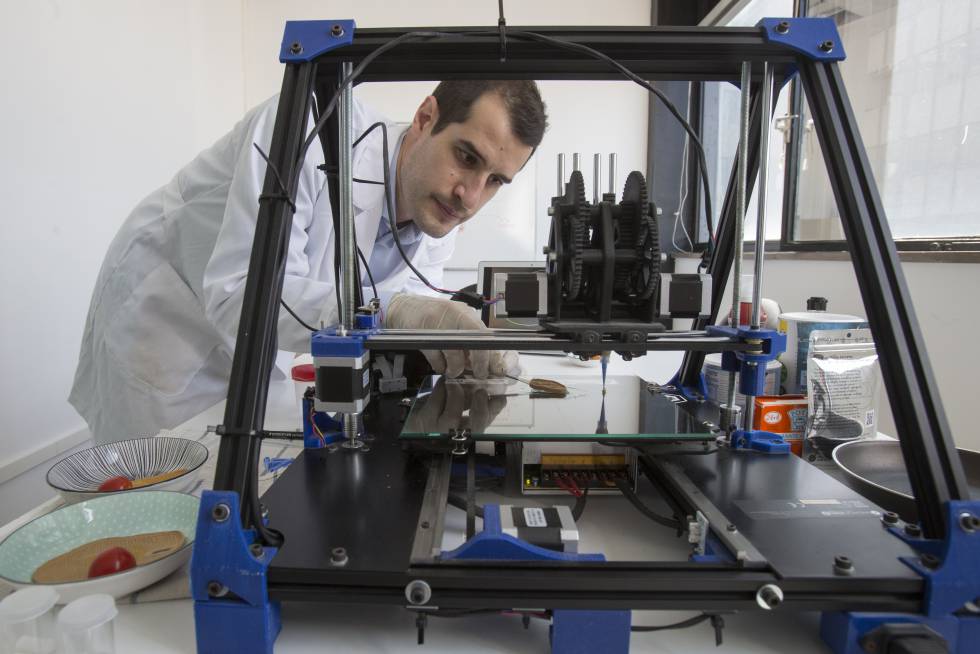 The process chain for the production of new orthoses has been significantly reduced to:
Foot measurements
Scanning an existing plaster mold
Automatic production of new mold prototype based on
measurements
3D printing new mold
Vacuum thermoforming orthosis
3D mold scan
The first step is to scan the existing plaster mold with the Calibry 3D Scanner. At this stage it is important to position the scanner correctly: the angle between Calibry and the turntable is 45° with a tripod height of 60 cm and a distance between the lens and the center of the turntable of 62 cm. The important point is that a standardized installation guarantees an optimal result and does not require any engineering knowledge from the operator. The plaster mold is scanned from both sides, and each scan contains about 500 frames.
One might ask if it is possible to scan the patient's foot right away (for example, there is a new patient and they have not yet made a plaster cast) and then process the 3D model in the software.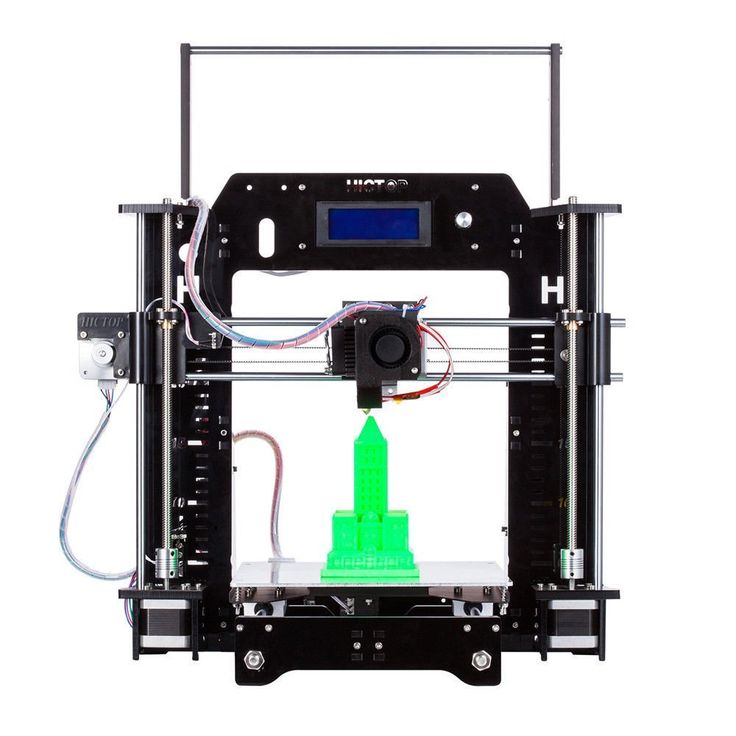 At the moment, in the production of orthoses, the creation of the initial form is carried out in the traditional way. The mold scan differs from the foot scan, since the 3D scan contains many anatomical details of the leg that needs treatment, while the plaster mold has a simplified and already anatomically correct geometry. Phoenix is ​​currently developing algorithms that can automate the creation of the initial form, and in the future, the production of orthoses will become completely contactless.
Processing 3D scans in Calibry Nest
Two shape scans registered, cut out of plane and merged. As a result of processing, a detailed image of the plaster mold was obtained. The model in STL format is prepared for subsequent work in Geomagic Wrap.
Last steps
Sealed STL models are transferred to the Geomagic Wrap plugin, where they are automatically "grown" according to more than twelve parameters.
The new mold is then 3D printed.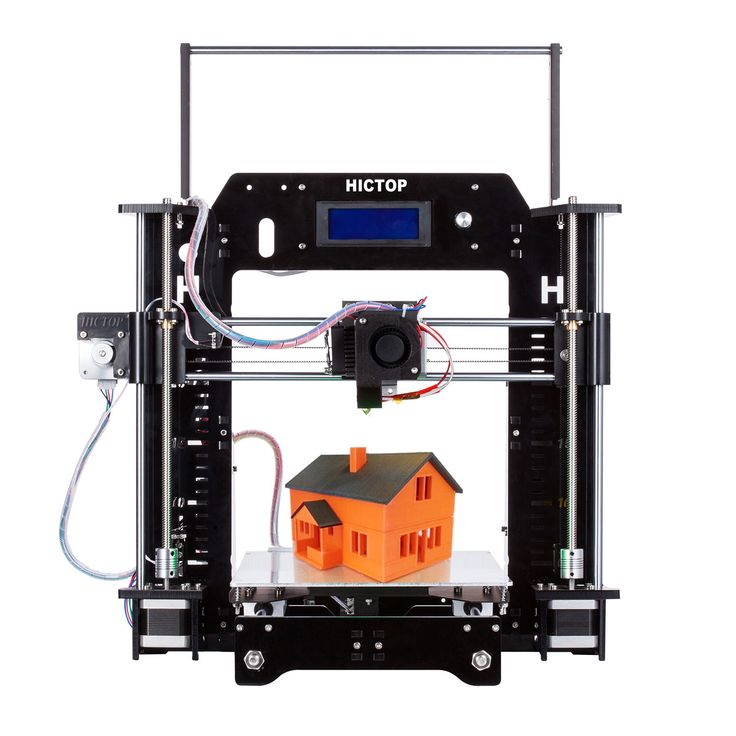 The final product - a new orthosis - is obtained by vacuum thermoforming.
Conclusion
As a result of production automation, the clinic staff takes a minimal part in the creation of an orthosis, the workload on doctors is reduced by 40%. Process standardization guarantees optimal results regardless of operator experience in 3D scanning.
"Before Calibry, we had to use more expensive and less convenient scanners to do the same things. This has been a deterrent to the introduction of 3D scanners into the B2B sector, where the user is not an expert in scanning," explains Emil Worgotter, Engineer in 3D Scanning and Additive Manufacturing.
The orthopedist does not have to be an expert in CAD. Calibry Nest allows you to generate an optimal polygon mesh for automatic data conversion and CAD design. Shape modeling in Geomagic Wrap is fully automated and easy to reproduce. Unlike plaster models, digital models do not require physical storage space, and making a digital orthosis is more convenient for patients because it is contactless.