Navy 3d printing
US Navy tests a large liquid-metal 3D printer on a ship
Earlier this month, a Navy ship called the USS Essex received an enormous printer. The printer and the large gray box it is housed in—together weighing some 15,000 pounds—were hoisted onto the ship, via crane, in Pearl Harbor, Hawaii. The printer doesn't print in ink. It prints using hot liquid metal, making it a small aluminum fabrication facility in a box. 
The idea behind putting the device on the ship is for the Navy to have a way to fabricate metal parts it might need at sea. Here's how it works.
It reaches a temp of 1,562 degrees
The printer, called the ElemX, is made by Xerox. It measures 9 feet wide and 7 feet tall, and will remain in its roughly 20-foot-long conex storage box while deployed on the Essex. It weighs about 4,630 pounds alone, and needs a power supply of 480 volts. 
The material it prints with is aluminum, and it consumes aluminum wire as the raw material.
"The wire gets fed into the heated print head. The print head gets to 850 Celsius [1,564 Fahrenheit], which essentially melts the wire, so you get this liquid pool of metal," says Tali Rosman, the head of Elem Additive at Xerox. "And then we activate pulses on the print head, and eject [metal], drop by drop, to build the part." 
[Related: An exclusive look inside where nuclear subs are born]
The pulses that expel the liquid metal are magnetic. The print head doesn't move, but a plate beneath it does, allowing a custom part to take shape. "You can get the part in your hands in less than a minute from when the print finishes," she adds. After it finishes printing, the creation and the plate it is attached to must be dunked in some water, a process that separates the two items. 
The result, she says, is "a mini factory in a conex box."
She notes that the printer is not simple enough for a sailor with no training to operate it. "We're not there yet," she says.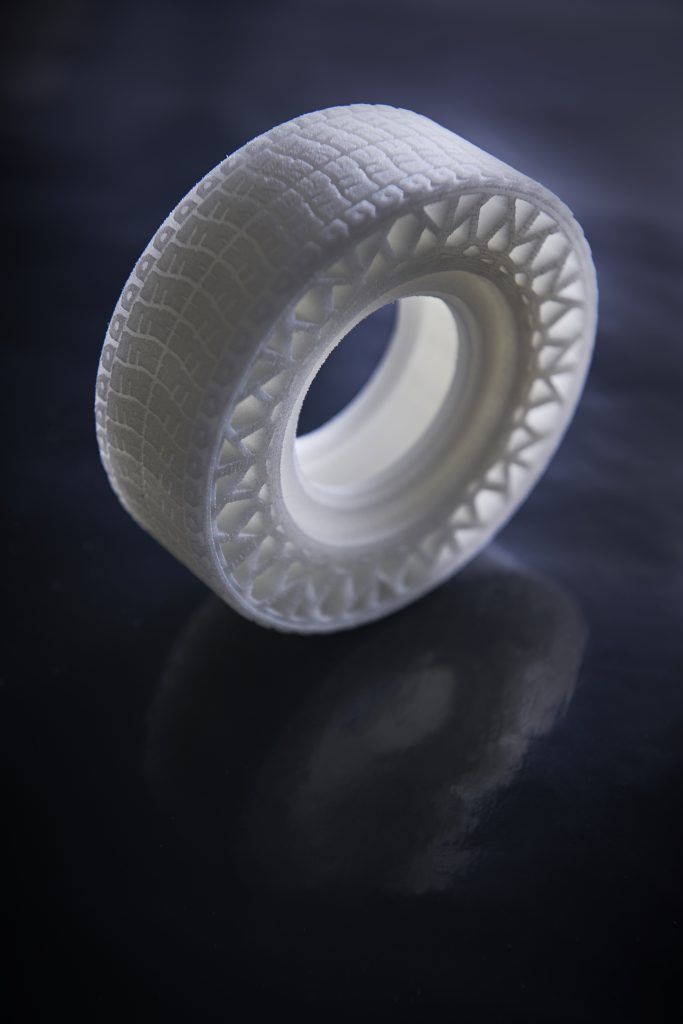 The training program for operating the printer takes three days. In other words, it's not as simple as loading a file for a wrench and hitting print. 
This wrench was printed at sea.
Courtesy Xerox
A tale of two printers 
The printer currently on the Essex has a sibling: The same model machine has been installed at the Naval Postgraduate School (NPS) in Monterey, California, since December, 2020. "The Navy and NPS are printing the same parts at sea and on land," Rosman says. After the ship docks, they'll compare and contrast the parts made in the different environments to see if they differ. They will "make sure being at sea didn't cause any significant variations or changes."
So what could go wrong with printing parts using hot liquid metal on a 844-foot long Wasp-class ship that's floating in the ocean? 
One variable on Rosman's radar is vibrations from the ship, which might affect the printing process. The next concern is "the climate" the printer will experience while onboard, in terms of salty air or even saltwater—although the printer will remain protected within its large box and is inside the ship itself.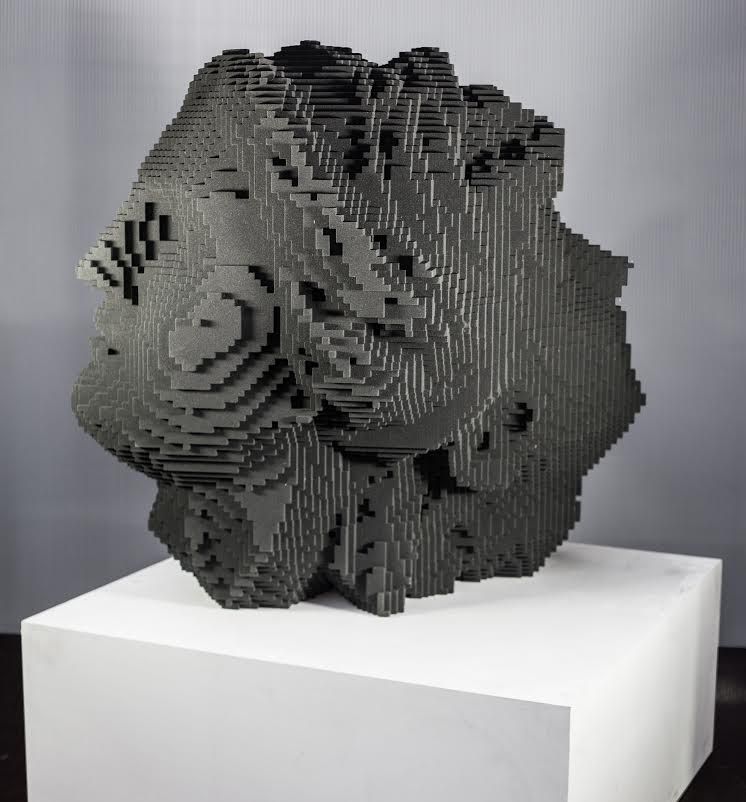 "But in the interest of being fully transparent, since nobody's done this before, we don't know," Rosman says. "There might be things that we haven't thought about, that as this printer is now at sea, and printing parts, there might be things none of us had put on our risk checklist." 
[Related: This huge Xerox printer can create metal parts for the US Navy]
The type of objects that want to fabricate using this printer are pretty straightforward. The idea is to be able to create items that might come in handy at sea when a stop at a hardware store would be logistically inconvenient. "They want to make relatively simple parts that break on a ship often," says Rosman. 
Printers that can create three-dimensional objects can lead to "greater self-sufficiency for Navy ships," notes Commander Arlo Abrahamson, a Naval spokesperson, via email. He says that the metal items that have been printed thus far on the Essex are "Common Valve Hand Wheels, Antenna Seal Band Brackets, Fire Hose Spanner Wrenches," and more.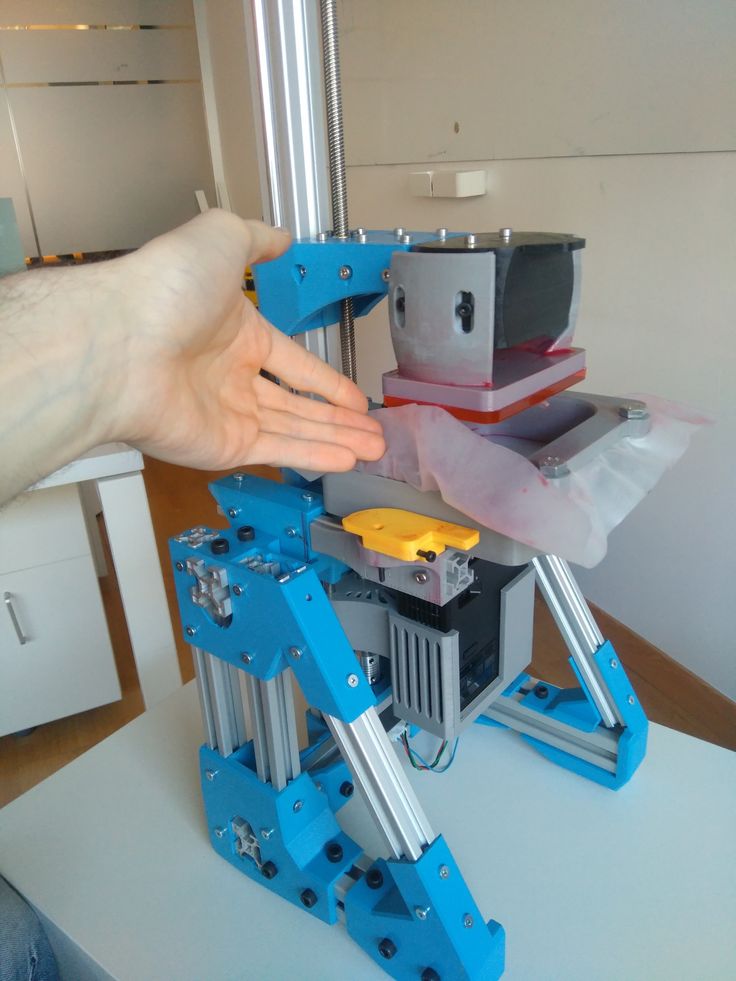 Abrahamson also notes that a previous polymer-based 3D printer on the Essex produced non-metal parts, and created some 735 items during a deployment between 2018 and 2019. 
Take a look at a video showing how a metal item is made, below:
US Navy eyes 3D printing for submarine parts to ease burden on strained industrial base
ARLINGTON, Va. — Among the top risks to the critical Columbia-class ballistic missile submarine program is fragility in key parts of the industrial base.
Additive manufacturing, better known as 3D printing, could fix that.
The U.S. Navy plans to pair suppliers who cannot keep up with demand with additive manufacturing companies who can print parts around the clock to boost the supply, a service program official said Jan.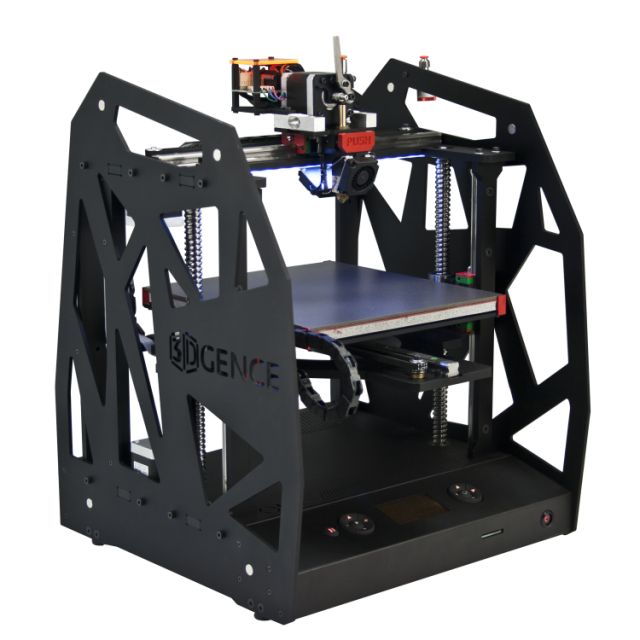 31. This effort would be aimed at the most fragile parts of the submarine-industrial base: companies that do castings, forgings and fittings, in particular.
Matt Sermon, executive director of Program Executive Office Strategic Submarines, said this would help these companies — some of them the sole sources of components to the Navy — by removing pressure to increase production rates as they're struggling to keep up with the current workload.
The industrial base today builds two Virginia-class attack submarines a year, is working through construction of a single Columbia-class sub and helps maintain in-service subs.
But fabrication has already begun on the first Block V Virginia-class sub with a mid-body Virginia Payload Module that increases the construction workload by about 25%. The Navy will buy its second Columbia-class submarine in 2024 and start one-per-year production in 2026, translating to a spike in work for the prime shipyards and their supply base. The Navy has started referring to this time of consistently buying one ballistic missile submarine and two general-purpose submarines every single year as the "1-plus-2″ years.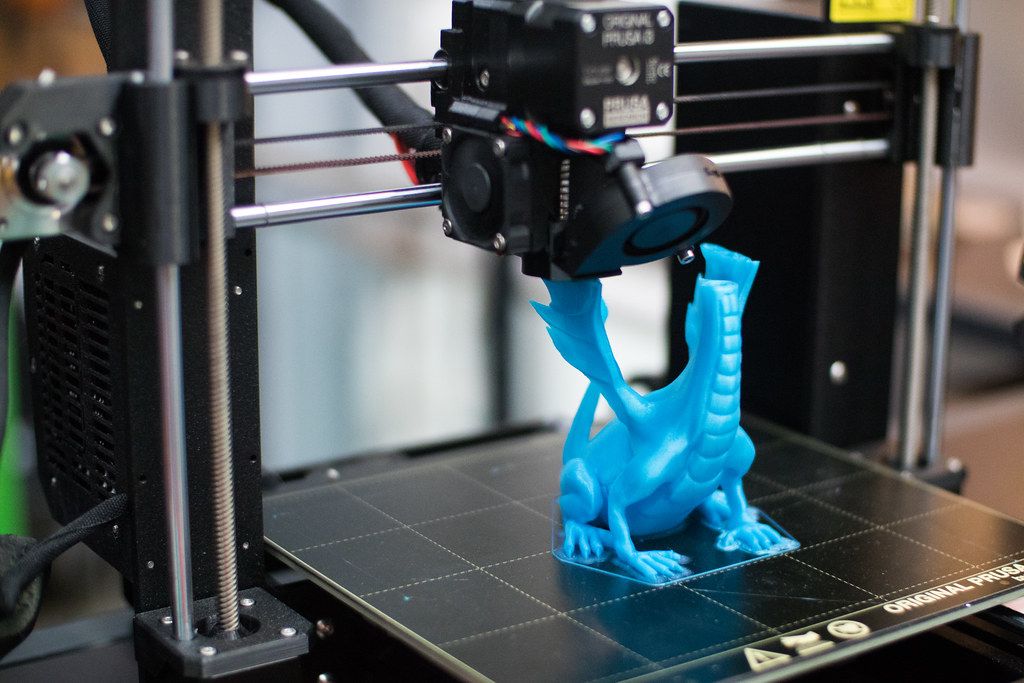 If the demand for parts can't be reduced, then "let's go additively manufacture the components in that space, such that by the time we get to the 1-plus-2 years, we will have reduced demand signal in castings, forgings and fittings," Sermon said in his remarks at an American Society of Naval Engineers event.
Today, the Navy certifies individual parts to go on submarines. That part-by-part qualification won't work going forward, Sermon said, advocating for the Navy to instead qualify materials and processes used for additive manufacturing rather than the parts that result from it.
But the Navy has struggled to do this. For aviation programs, additive manufacturing advocates sought permission to print noncritical parts — but the Navy wouldn't allow it. The aircraft carrier John C. Stennis hosted the first-ever advanced manufacturing lab onboard, but used the laser scanning and additive manufacturing tools to print parts for the ships in the strike group, not the aircraft.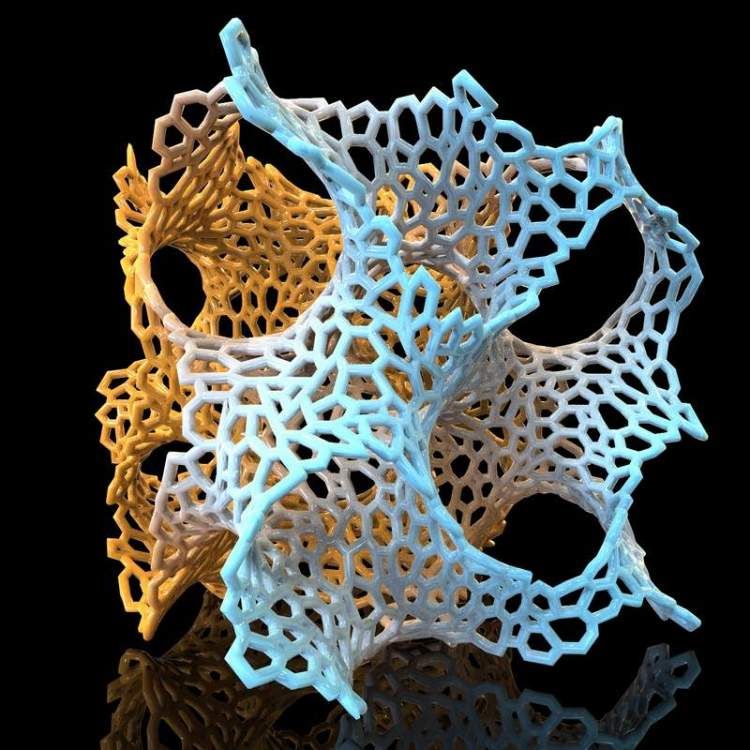 Putting printed parts on a submarine is as risky a proposition as putting them on aircraft, with both communities having strict standards to keep sailors safe in the air and under the ocean. But Sermon said the engineering community is now onboard. The technical warrant holders are part of ongoing discussions, and Naval Sea Systems Command's engineering and logistics directorate has accompanied the program office on site visits to companies that demonstrate additive manufacturing best practices.
"Additive manufacturing gives you a better material, a better steel, than [working with raw materials]," he said. "It is complicated, and microstructures … are complicated and do change some fundamental concerns of ours. We will have to change how we do nondestructive testing in many cases — not because it's bad, but because it's different, and we have to understand that."
150924-N-PN275-061 APRA HARBOR, Guam (Sept. 24, 2015) The Los Angeles-class attack submarine USS City of Corpus Christi (SSN 705) maneuvers into position to moor alongside the submarine tender USS Emory S.
Land (AS 39) to complete repair maintenance actions. Emory S. Land is a forward deployed expeditionary submarine tender on an extended deployment conducting coordinated tended moorings and afloat maintenance in the U.S. 5th and 7th Fleet area of responsibility. (U.S. Navy Photo by Mass Communication Specialist Seaman Zachary A. Kreitzer/Released)
The effort to put printed parts on submarines began in November, and Sermon said the Navy will install the first parts on an in-service submarine this calendar year.
He told Defense News after his remarks that the program office has a ranked list of six to 10 components they'd like to print, based on a list of "trouble components" consistently unavailable at the public shipyards when they're needed for a submarine maintenance availability.
The vendors who make the parts won't be cut out of the process. Rather, they'll help with the engineering and have the option to do the printing if they have the capability — though Sermon said most of the companies involved don't.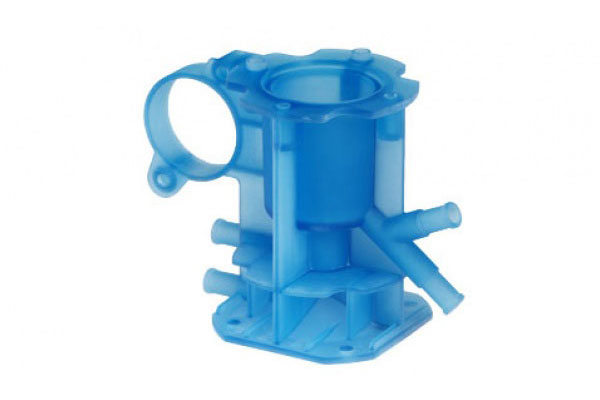 If the original manufacturer can't do the additive manufacturing itself, the Navy will pair it with a small business that can.
Sermon noted during the panel the multiple benefits of embracing additive manufacturing. First, it addresses capacity issues during the 1-plus-2 years, when a lack of parts could jeopardize construction and repair timelines.
In the longer run, however, he said that working through the processes and the certification of printed parts will enable the Navy and industry to design the next-generation submarine, dubbed SSN(X), with additive manufacturing in mind — potentially reducing the program's cost or generating a better or more survivable part.
About Megan Eckstein
Megan Eckstein is the naval warfare reporter at Defense News. She has covered military news since 2009, with a focus on U.S. Navy and Marine Corps operations, acquisition programs and budgets. She has reported from four geographic fleets and is happiest when she's filing stories from a ship.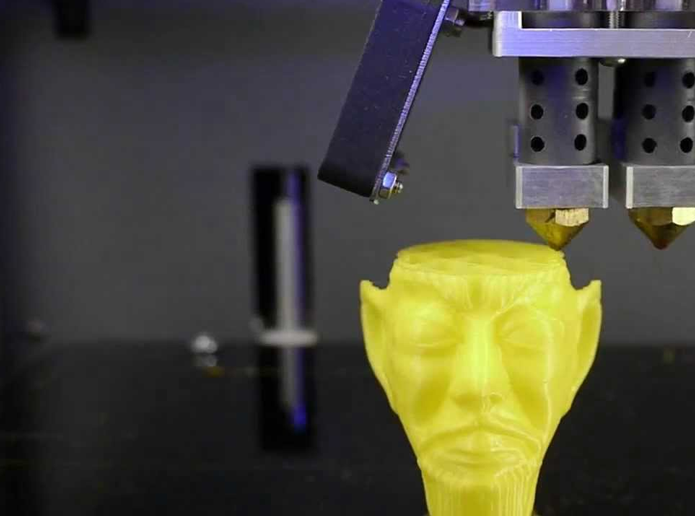 Megan is a University of Maryland alumna.
Share:
More In Naval
New strategy to quicken tech development amid digital transformation
One indicator of the strategy's implementation will be the volume of modern software practices embedded in requests for proposals, an Army official said.
Army receives first batch of mixed reality goggles, more work ahead
Despite delays, IVAS developers continue to improve the device.
Infantry ratchets up training for enlisted and officer alike
The Infantry School and a team focused on lethality build an infantry ready for future combat.
US Army eyes new ways to evaluate autonomous vehicles
Winners from a competition will deliver the first prototypes by 2028.
Space Development Agency awards low Earth orbit experiment contracts
Bell Aerospace and York Space Systems will help test technology that could inform future capabilities.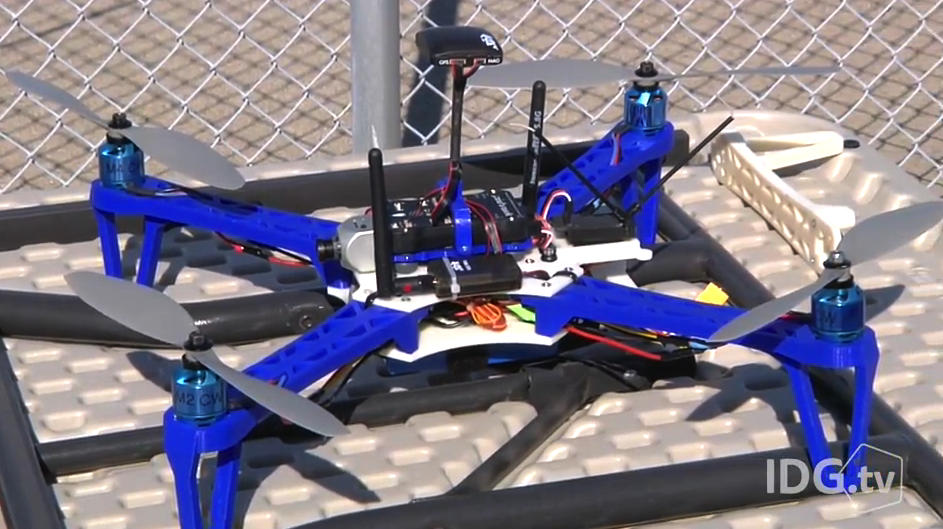 90,000 US Navy will take 3D printers to swim
Archive
Subscribe to
Subscribe
I do not want
ESCEX Domino Retainer
US Navy dedicated to how 3D printing can be applied as a manufacturing technology at sea. From June 24 to June 26, the US Navy hosted its first ever DIY Exhibition, a two-day event that consisted of a series of workshops titled "Using Printing in the Navy." The purpose of the event was to educate sailors and all interested representatives of Dam Neck combat control systems and the Navy Combat Operations Center about layer-by-layer printing technology.
The Navy sees this technology primarily as a solution to its current logistical challenges on the high seas.
"Given the cost and weaknesses of the current Navy supply chain, and the resource constraints we are facing, it is clear that we need to rethink the entire process," Vice Admiral Phil Callom, Deputy Commander, said in a video presentation Navy for Readiness and Logistics.

"Advanced technology and 3D printing are now becoming widely available, and we envision a global network of state-of-the-art repair shops, with skilled and trained staff, backed by Navy sailors, to repair and manufacture."
In the future, the goal of the Navy will be to train sailors who are qualified so that if a part is required and it is not available, they can quickly design and print it on demand within hours or days .
For the US Navy, the use of 3D printing can significantly increase speed, reduce costs and eliminate the need to ship parts around the world.
Carolyn Lambeth, Command and Control Systems Mechanical Engineer, teaches sailors about layer-by-layer printing technology and 3D printers at the Navy's first do-it-yourself exhibition, "Printing in the Navy" hosted by the Navy (photo by Jonathan B. Trejo)
Earlier this year, the Navy installed a compact 3D printer on an amphibious assault ship, the destroyer Essex, for testing purposes.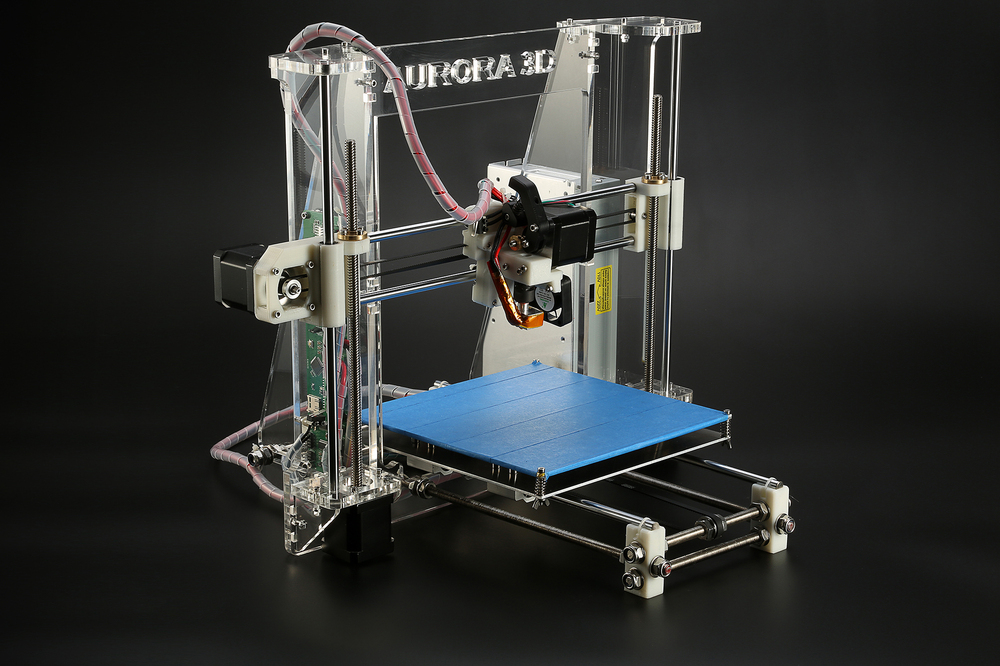 The Essex team was successfully trained to work with the computer-aided design software and the printer itself. The printer printed disposable medical supplies, oil tank caps and aircraft models. However, it remains to be seen how the printer will perform under stressful conditions and how it will cope with the vibration from the engine and the sea.
"This is the most important thing that happens on deck," said Capt. Jim Lauper, head of concept development and innovation at the Naval Combat Applications Research Center. "We specifically installed a printer on board the Access to enable seafarers to use this technology and try to find the best way to use such equipment."

"The future of logistics is 3D printing," Lauper said. "The amount of inventory that we take with us on a voyage could be significantly reduced if we made some products on a 3D printer right on the ship. And the possibilities for this are really unlimited."
Article prepared for 3DToday.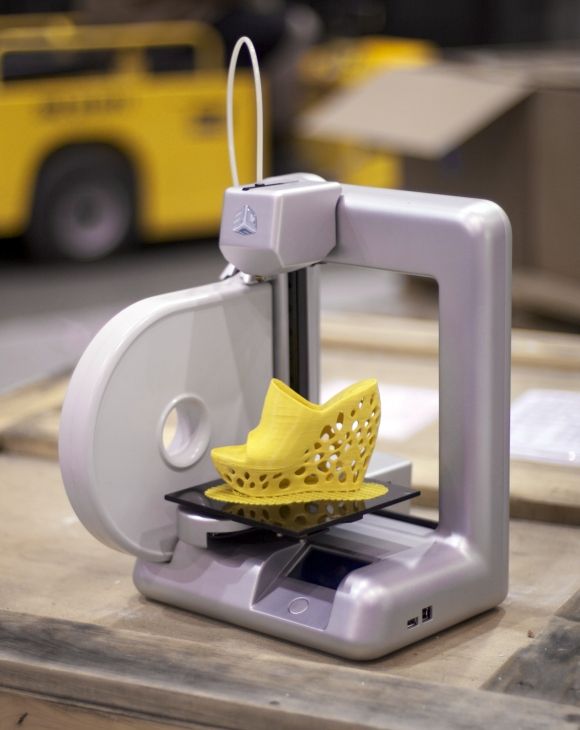 ru
Subscribe to the author
Subscribe
Don't want
Even more interesting articles
four
Subscribe to the author
Subscribe
Don't want
If yesterday 3D printing was the lot of boys of different age groups trying to adapt new...
Read more
four
Subscribe to the author
Subscribe
Don't want
Alexander Gessler wrote a small handy program to convert 40+ 3D file formats (OBJ, S...
Read more
3
Subscribe to the author
Subscribe
Don't want
Not so long ago we told about an interesting engineering and architectural project directly related to the applica.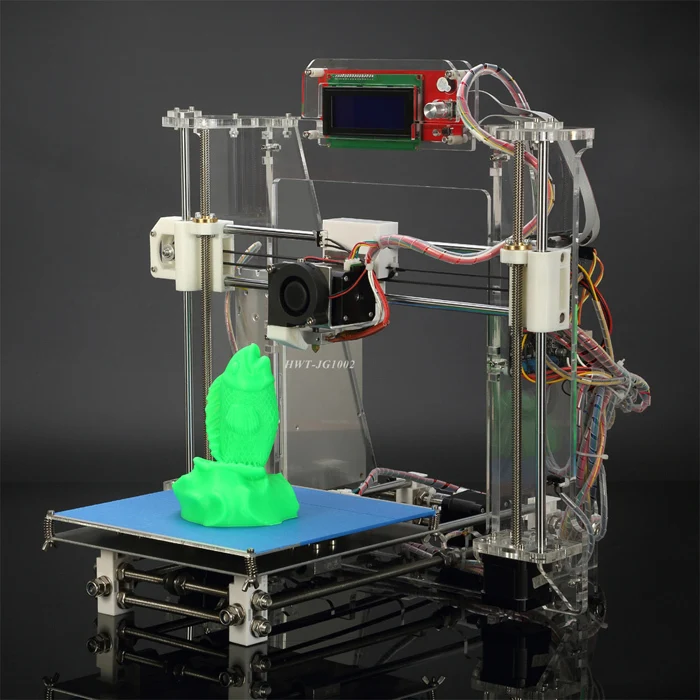 ..
Read more
3D printed complex products for naval vessels
3D printing of complex products for naval vessels
Industry

Shipbuilding

Task

R&D for the additive manufacturing of complex components and products for naval vessels, as part of the Navantia Shipyard 4.0 concept (3DCABINS and ADIBUQUE projects commissioned by the Spanish Navy).

What's done

Create prototypes and finished products with large-format 3D printers in the Discovery 3D Printer line.
Product examples:
modular toilet, material: fireproof ABS, dimensions: 2200 x 1700 x 1200 mm, weight: 250 kg;
ventilation grille, material: ABS with carbon fibre, dimensions: 59 x 89 x 4.5 cm, weight: 3500 g.

Result

Weight reduction compared to traditional methods (modular toilet is almost 50% lighter).
Reduced production and assembly times.