Lightspeed 3d printer
LightSPEE3D 3D Metal Printer
SPEE3D
Request a call
LightSPEE3D 3D Metal Printer
Print Metal Parts Ø350mm x 300mm
The world's first metal 3D printer to use patented SPEE3D technology, enabling significantly faster, more cost-effective and more scalable production than traditional manufacturing.
The SPEE3D process is also 100 to 1000 times faster than traditional 3D metal printing, making it the world's fastest way to turn your design into a usable printed metal part.
Watch the printer in action
Applications
Research and Development
OEM Insourcing
Contract manufacturing
Parts on Demand
Printed part examples
Aluminium Compressor Drive Wheel
This part is a replacement drive wheel for an air compressor.
This was an early demonstration of SPEE3D's capability to print replacement components on-demand, which is another important application for SPEE3D technology. This is particularly important for industries where reducing downtime due to mechanical failures is critical.
200 g part weight 7.4 mins to print $20 print cost*
Aluminium Camlock Fitting
This type C camlock fitting with a hose tail was printed in Aluminium 6061 for marine environments for use by the Royal Australian Navy.
660 g part weight 24.4 mins to print $66 print cost*
Aluminium Bronze Propeller
Aluminium bronze is a strong material, corrosion resistant in sea water and naturally anti-fouling, making it ideal for marine applications.
1.4 kg part weight 16 mins to print $65 print cost*
Sparkless Copper Engineers Hammer
Engineer hammers are used for precision adjustment of equipment.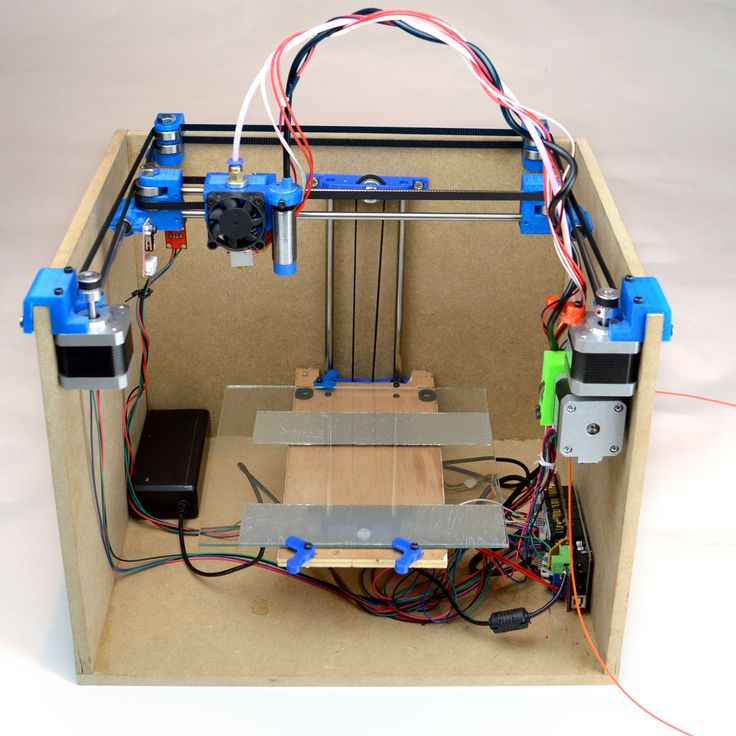 Printed as an art piece, these were printed, finished and assembled live on the trade show floor at Formnext.
629 g part weight 6.2 mins to print $22.40 print cost*
Aluminium Interior Door Handles
These handles are an example of an architectural hardware application.
130 g part weight 4.8 mins to print $13 print cost*
Multi-Material Heat Sink
This part is created by printing copper onto aluminium fins to create a heat sink that is high performance, low weight and inexpensive to produce.
200 g part weight 2 mins to print $8 print cost*
Copper Cable Clamp
Copper is a highly conductive material and is able to withstand load surges making it ideal for electrical components like this cable clamp.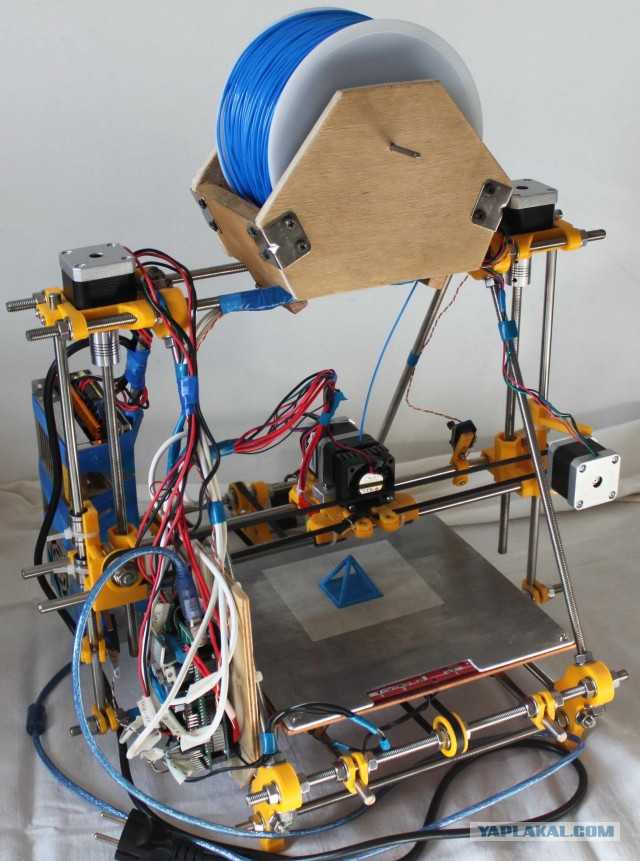 970 g part weight 24.4 mins to print $38 print cost*
Previous Next
*Contact SPEE3D for all assumptions
Easy to Use
Design your
part in CAD
SPEE3D software
self programs the
print design
Check the print simulation in the TwinSPEED3D software
Load feedstock
powder in printer
Press print on the
HMI touchscreen
MINUTES LATER...
Take out your
printed part
Post process (tumble, machine or polish) if required
How is the process so fast?
Rather than using heat to melt metal powders, SPEE3D developed 'Supersonic 3D Deposition'. This is the name given to the patented process in which a rocket nozzle accelerates air up to three times the speed of sound, into which metal powder is injected then deposited onto a substrate maneuvered by a six-axis robotic arm.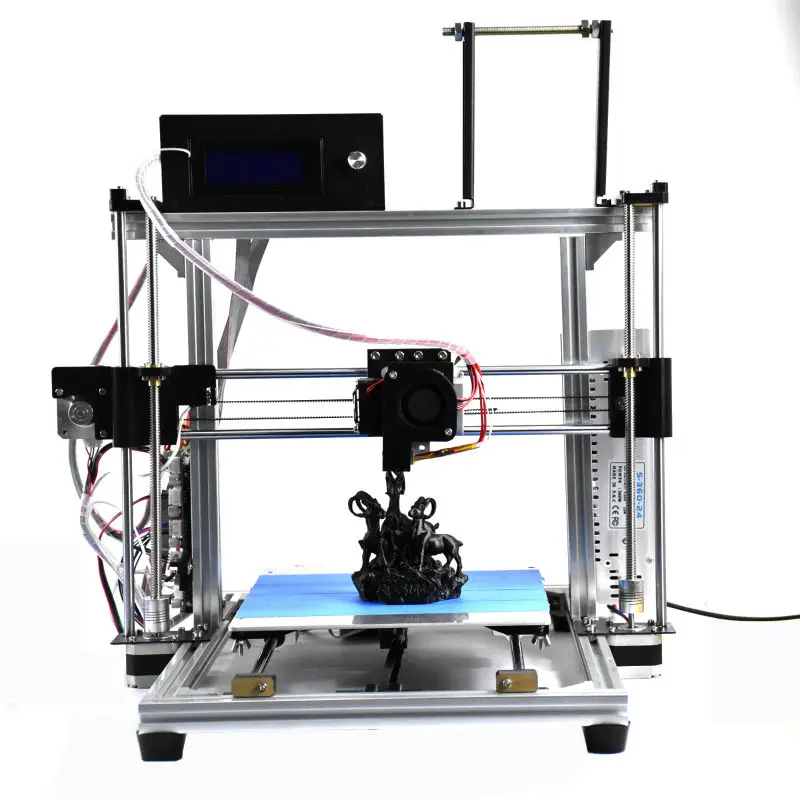 In this process the sheer kinetic energy of the particles hitting each other causes the powders to bind together to form a high density part with metallurgical properties superior to casting.
Technical Specifications
Parts
Printer
Software
Dimensions
Maximum part size

Ø350 x 300mm (27L)

Maximum part weight

4 kg

Deposition rate

100g/minute (maximum)

Materials

Copper, Aluminium

Deposition spot size

6 mm
Electrical Power Supply

415V (3 phase), 32A socket

Compressed Air Supply

30Bar, 1.0m3/min

Noise

< 85dBA @1m

Machine footprint

3130 x 1460 x 2325mm

Machine weight

Approx 2500kg

External Compressor

30Bar, 15kW, 3 stage reciprocating
CAD input

STL format

User Interface

Touch Screen
Keep up to speed
Subscribe to our newletter for the latest industry and product news.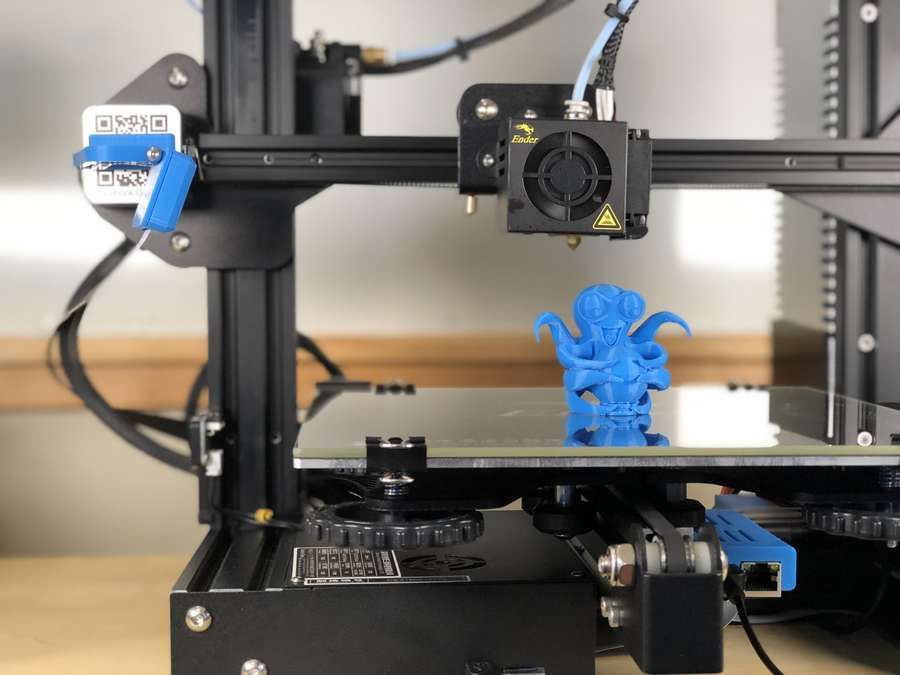 Contact Us
2/2 Darby Way
Dandenong South
Melbourne, Victoria 3175
Australia
Email:  [email protected]
Phone: +61 (03) 8759 1464
Lightspeed | City of Ontario, California
Lightspeed, the Ontario City Library's community makerspace, is proud to offer two locations to serve your needs.  Lightspeed is available at both the Ovitt Family Community Library and the Lewis Family Branch.  Both locations provide dedicated equipment and software to create digital media projects, 3D prints, laser cutting and etching, CNC carving, sewing crafts, robotics, electronics and virtual reality. 
Lightspeed provides free access to high tech equipment and knowledgeable staff.   Lightspeed can be used by adult customers and high school students. Youth who are not in high school can use Lightspeed with a parent or guardian present.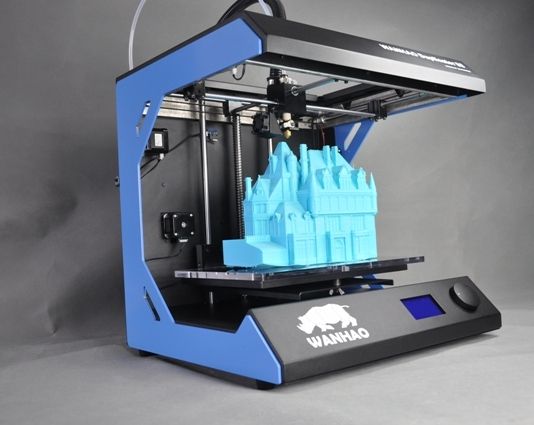 Ontario City Library card is required.
ACCORDION
How to Visit
Lightspeed at Ovitt is open during the hours listed below. Lightspeed at Lewis is open by appointment. Please call Lewis Family Branch at (909) 395-2256 for availability.
Day of
the 
week
Ovitt Family Community Library
215 East C. Street
Ontario, CA 91764
(909) 395-2220
Lewis Family Branch
3850 E. Riverside Drive
Ontario, CA 91761
(909) 395-2256
Sunday
Closed
Call for availability
Monday
Closed
Call for availability
Tuesday
Closed
Call for availability
Wednesday
1 pm - 5 pm
Call for availability
Thursday
Closed
Call for availability
Friday
Closed
Call for availability
Saturday
12 pm - 5 pm
Call for availability
Video tutorials & instructions for Lightspeed equipment
3D Printing
Turn a computer-aided design (CAD) file into a detailed printable 3d object that can be scaled to various sizes.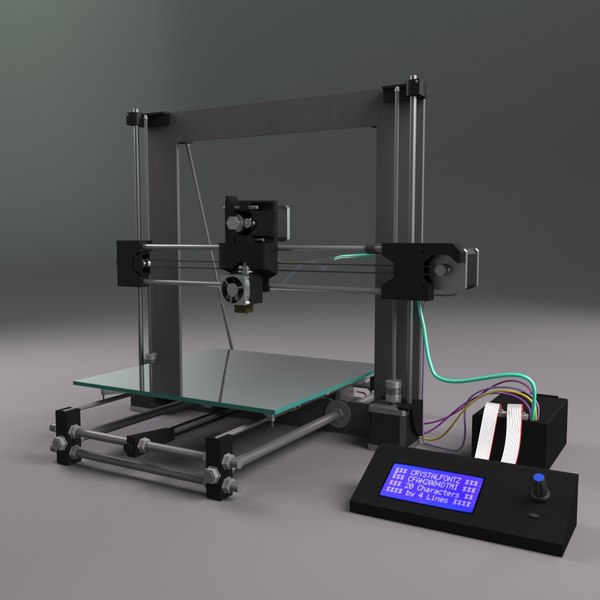 Tinkercad Custom Earbud Storage Box                    How to Make a Keychain Using TinkerCA
                 
Textiles
Create stickers, greeting cards, and many other custom designs using vinyl, fabric and paper.
Using Cricut Design Space - Vinyl Sticker                Using Cricut Design Space - Vinyl Sticker Part 2 
                 
Using Cricut Design Space - Iron-On Vinyl Part 1   Using Cricut Design Space - Iron-On Vinyl Part 2
                 
              What is Silhouette Cameo?
                 
Laser Cutter/Engraver
Etch or cut out custom design on wood, paper, leather and glass.
              Laser Cut Keychain Part 1                                               Laser Cut Keychain Part 2
                  
          Laser Cut Honeycomb Coaster                                             Rotary Tool Demo
                  
                Heart Necklace Charm                                             
                  
Electronics and Circuits
                  What are LittleBits?                                                         What are Snap Circuits?
                  
                   What is Raspberry Pi?                                                        
                  
Coding
What are the Harry Potter Coding Wands?

Graphic Design
          What is the Surface Studio?                                                       What is the iMac?
                  
          What is the Wacom Tablet?

Robots
                    What is Cozmo?                                                              What are Ozobots?
                  
                What is Cue Robot? 

Software
Create projects using free design software.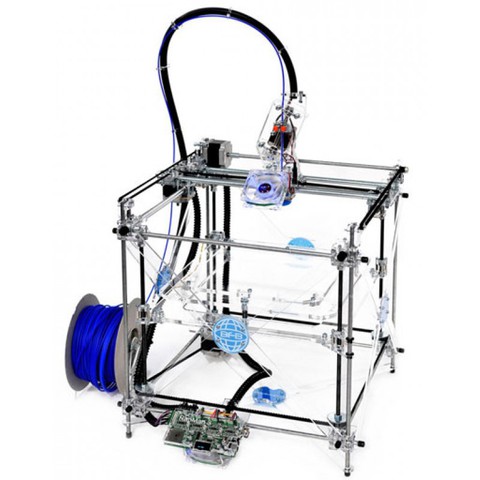 Lightspeed Equipment list
| | | |
| --- | --- | --- |
| What am I | Equipment | Location |
| 3D Printer | LulzBot Taz 6 | Ovitt Family Community Library |
| 3D Printer | Artillery Sidewinder x1 | Lewis Family Branch |
| Augmented Reality (AR) | Microsoft Hololens | Lewis Family Branch |
| CNC Carving | Carvey | Lewis Family Branch |
| Electronics and Circuits   | Snap Circuits | Ovitt Family Community Library |
| Electronics and Circuits   | LittleBits | Ovitt Family Community Library |
| Electronics and Circuits  | Raspberry Pi | Ovitt Family Community Library |
| Electronics and Circuits  | Arduino | Ovitt Family Community Library |
| Graphic Design | Microsoft Surface Studio | Ovitt Family Community Library |
| Graphic Design | iMac | Ovitt Family Community Library |
| Interactive coding wands | Harry Potter Coding Wands | Lewis Family Branch |
| Laser cutter/engraver | Boss Laser LS-1630 | Ovitt Family Comunity Library |
| Minecraft | Playstation 4 | Ovitt Family Comunity Library |
| Minecraft | Minecraft Legos | Ovitt Family Comunity Library |
| Robotics | Ozobots | Ovitt and Lewis |
| Robotics | Cosmo | Ovitt Family Comunity Library |
| Textiles | Cricut | Ovitt and Lewis |
| Textiles | Cameo | Ovitt Family Comunity Library |
| Textiles | Janome Sewing Machine | Ovitt Family Comunity Library |
| Textiles | Brother Embroidery Machine | Ovitt and Lewis |
| Virtual Reality (VR) | Oculus Rift   | Ovitt and Lewis |
| Virtual Reality (VR) | Oculus Go | Ovitt and Lewis |
| Virtual Reality (VR) | HTC Vive | Ovitt Family Comunity Library |
3D printer comparison in 2020
A variety of 3D printing technologies are available on the market today.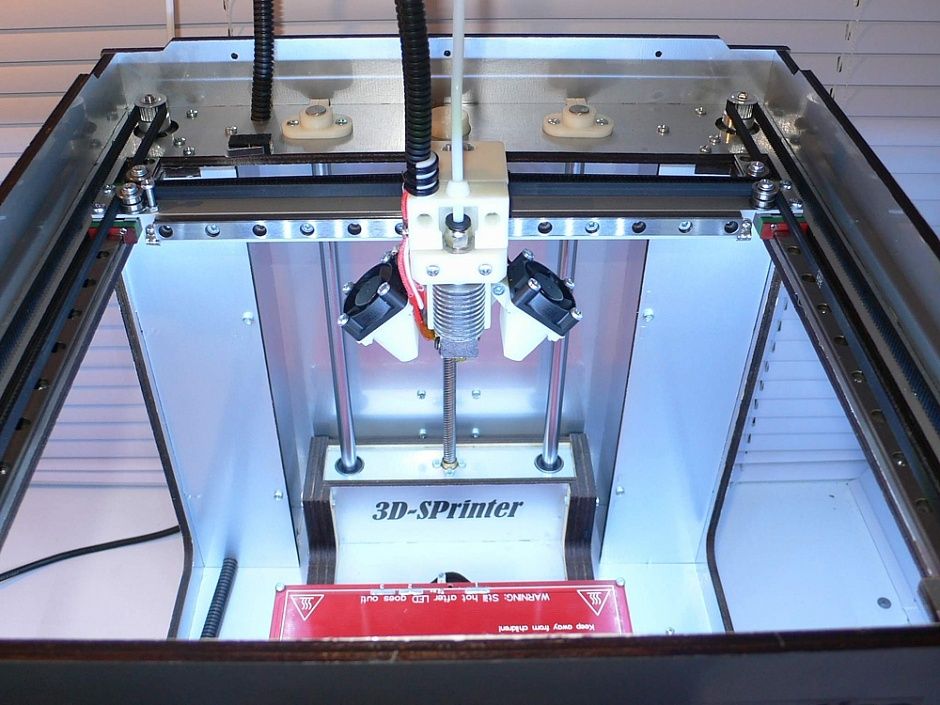 Getting to know the nuances of each helps you understand what you can expect from the final models and decide which technology is right for you.
Stereolithography (SLA) and digital light processing (DLP) are the two most common 3D printing technologies using resins. 3D printers that use resin as consumables have become very popular due to their ability to produce highly accurate, isotropic and waterproof prototypes and models with high detail and smooth surfaces.
While these technologies used to be complex and prohibitively expensive, today's compact desktop SLA and DLP printers produce industrial quality parts at an affordable price and offer tremendous application flexibility through a wide range of materials.
Both of these processes selectively expose liquid polymer to a light source: an SLA laser, a DLP projector, forming very thin, hard layers of plastic that fold into a solid object. Although the principle of operation of these technologies is very similar, they can give significantly different results.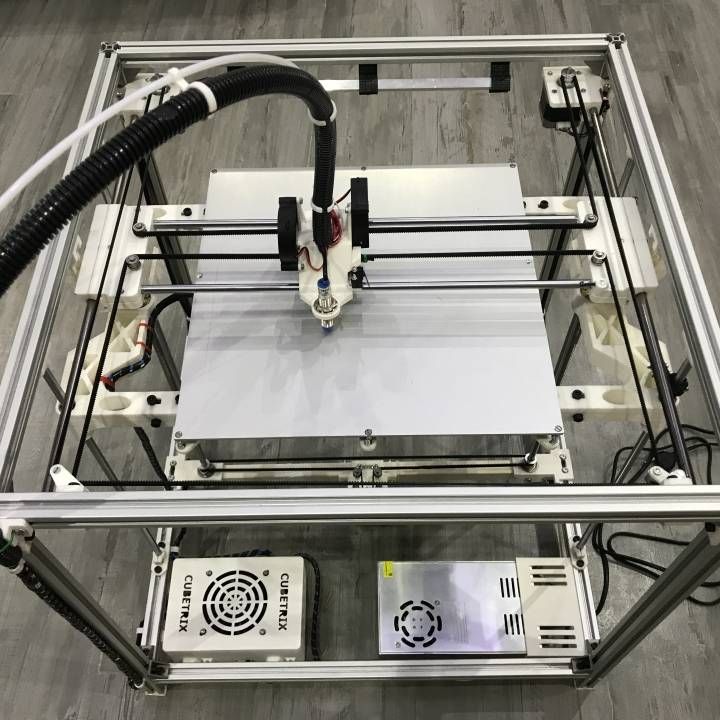 In this detailed guide, we will explain the features of these two 3D printing processes and see how they differ in terms of resolution, accuracy, print volume, speed, workflows, etc.
sample print
printing from my own experience. We will send a free sample of the Formlabs stereolithographic 3D printed model directly to your office.
Request a free print sample
Desktop stereolithography 3D printers contain a resin tank with a transparent bottom and a non-adhesive surface that serves as a base for the liquid resin to solidify, allowing the newly formed layers to be gently peeled off.
The printing process begins with the platform lowered into the resin tank, leaving a free space corresponding to the height of the layer between the platform or the last finished layer and the bottom of the tank. The laser beam is fed to two mirror galvanometers, with the help of which it enters the desired coordinates on a series of mirrors.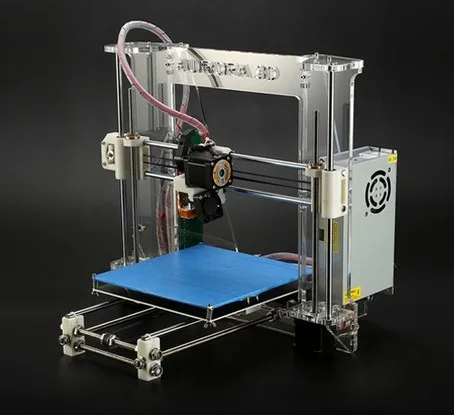 This allows a focused beam of light to be fed upwards through the bottom of the tank, under the influence of which the polymer layer hardens.
Then the hardened layer is separated from the bottom of the tank, and the platform rises higher, and liquid polymer enters the freed space. This process is repeated until printing is complete.
The Form 3 and Form 3L Low Force Lithography (LFS) stereolithography technology is a new step in the development of stereolithographic 3D printing.
In LFS-based 3D printers, the optical components are located in the Light Processing Unit (LPU). Inside the LPU, a galvanometer positions the high-density laser beam in the y-direction, passes it through a spatial filter, and directs it into a deflecting and parabolic mirror to ensure that the beam always remains perpendicular to the plane of the platform, ensuring print accuracy and reproducibility.
As the LPU moves in the X direction, the printed model is gently separated from the flexible bottom of the tank, which greatly reduces the forces on the models during the printing process.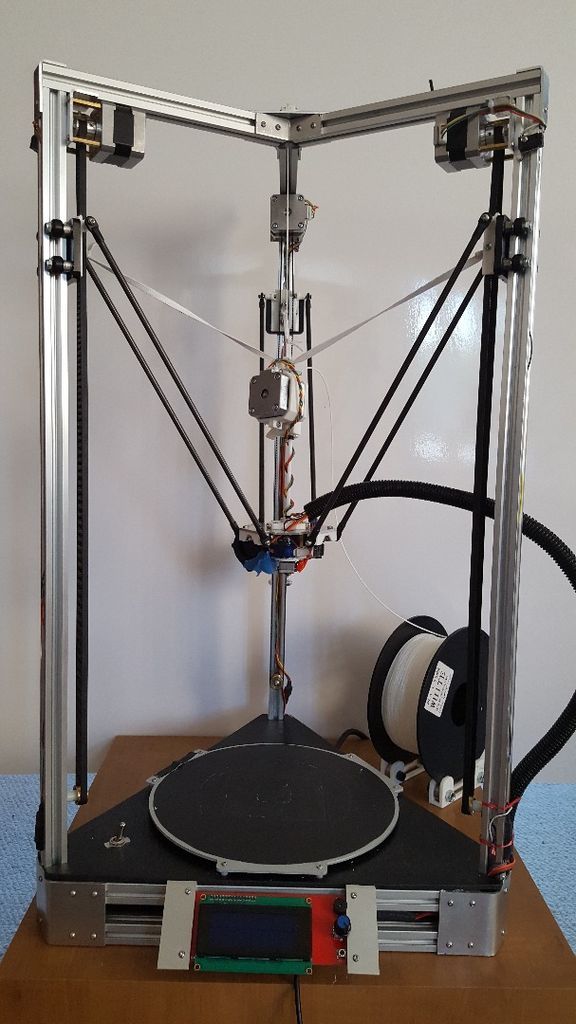 LFS-based 3D printing greatly reduces the stress placed on parts during the printing process by using a flexible reservoir and linear illumination to deliver incredible surface quality and print accuracy.
This advanced stereo lithography technology features higher surface quality and print accuracy. The lower print tear force also allows the creation of lightweight support structures that can be detached without force, and the method itself opens up great opportunities for the further development of advanced production-ready materials. Learn more about stereolithographic 3D printing
White Paper
Download our in-depth white paper to learn how SLA printing works, why thousands of professionals use it today, and how this 3D printing technology can help your work.
Download white paper
Desktop DLP printers use a resin tank with a transparent bottom and a platform that descends into the tank to layer upside down models.
In this they are no different from stereolithographic 3D printers.
The difference between them is the light source. DLP-based 3D printers use a digital screen to project the image of the layer onto the entire platform, causing all the desired dots to solidify at the same time.
Light is reflected on a digital micromirror screen (DMD), a dynamic mask consisting of microscopic mirrors that are located in a matrix on a semiconductor chip. The rapid switching of these tiny mirrors between lenses that direct light to the bottom of a tank or radiator determines the coordinates at which the liquid polymer must solidify in order to form the current layer.
Because the projector is a digital screen, each layer's image is made up of square pixels, resulting in a three-dimensional layer of rectangular cubes called voxels.
When it comes to 3D printer specifications, resolution is the focus, but it often leads to confusion. The basic units of the SLA and DLP processes are different forms, making it difficult to compare printers by numbers alone.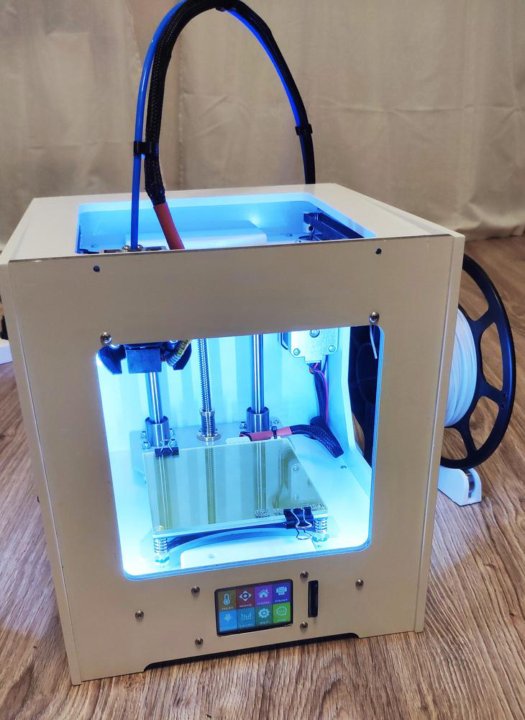 In 3D printing, there are three dimensions to consider: two planar 2D dimensions (X and Y) and a third vertical Z dimension, which is used for 3D printing.
The resolution of the Z measurement is determined by the thickness of the layer that the 3D printer can print. Printers based on SLA and DLP technology have one of the best Z resolutions of any other process, allowing you to print layers with minimal thickness. Typically, users can set the layer height to between 25-300µm, allowing developers to trade-off between level of detail and speed.
In DLP printers, XY resolution is determined by the pixel size, the smallest detail that the projector can reproduce in a single layer. It depends on the resolution of the projector (the most common is Full HD (1080p)) and its distance from the optical glass. Therefore, most desktop DLP printers have a constant XY resolution of 35 to 100 microns.
In stereolithographic 3D printers, the XY resolution is determined based on the size of the laser spot and the number of steps that can be used to control the beam.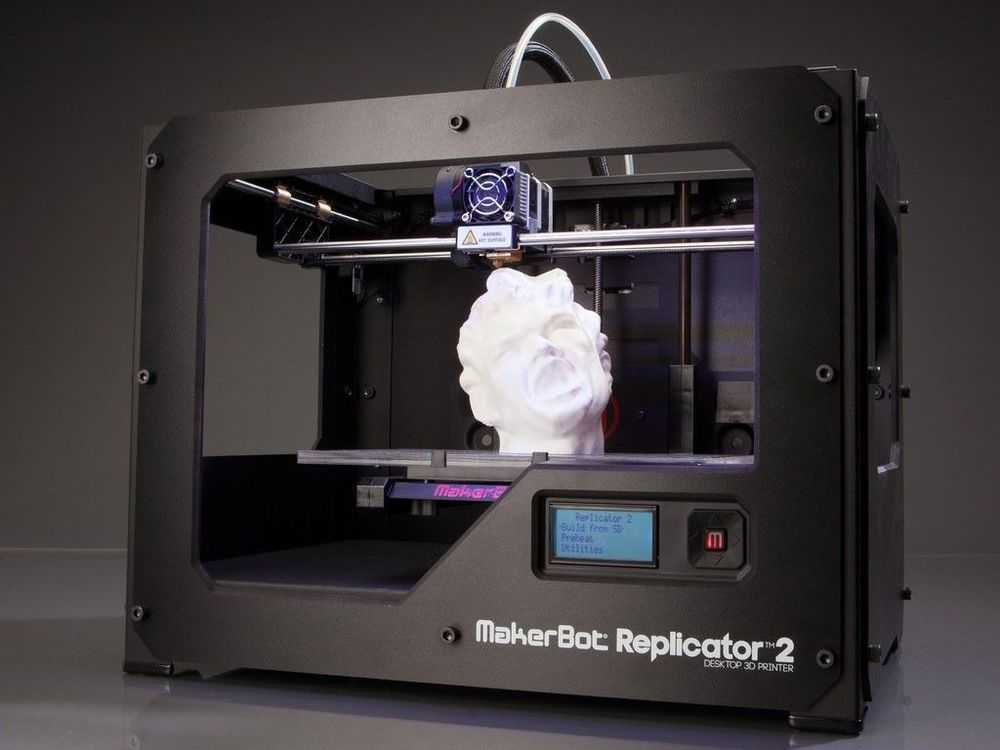 For example, a Form 3 3D printer based on LFS technology has a laser with a spot size of 85 μm, but due to the constant line scanning process, the laser can move at a smaller step, and the printer can consistently print models with an XY resolution of 25 μm.
Resolution itself is often only an indicator of vanity. It gives some idea of ​​the performance, but does not necessarily directly correspond to the accuracy and quality of the print.
Learn more about resolution in 3D printing in our detailed guide.
Since 3D printing is an additive process, violations can potentially occur in every layer. The process of forming layers affects the level of accuracy and correctness of each layer. Accuracy and accuracy depend on many factors: 3D printing process, materials, software settings, post-processing, etc.
In general, SLA and DLP printers are among the most accurate. Differences in print accuracy are often more noticeable between printers from different manufacturers than between the technologies themselves.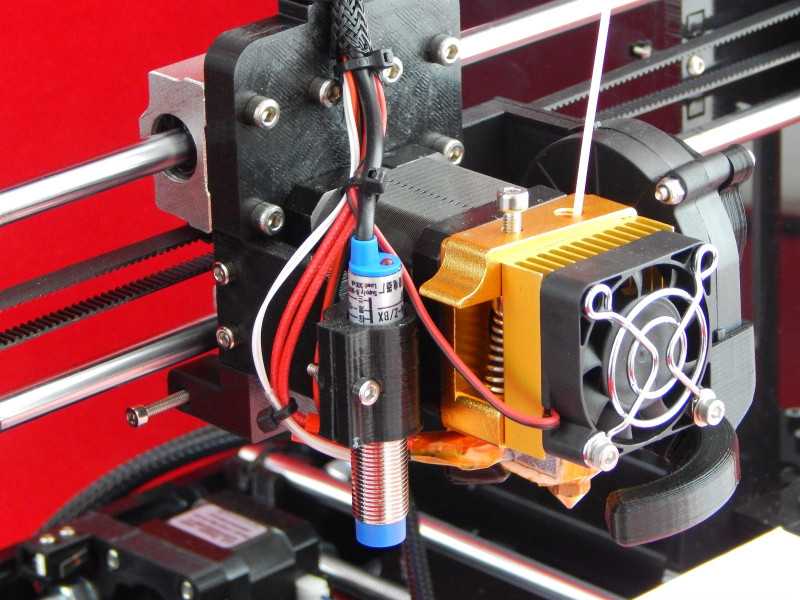 For example, entry-level SLA or DLP printers may use off-the-shelf projectors, lasers, or galvanometers, and their manufacturers strive to achieve optimum performance from these parts. Professional SLA and DLP printers (such as Formlabs Form 3) have a special optical system that is adjusted according to the needs of users.
Precision is critical for parts such as mouth guards (left) and surgical guides (right).
Precision is critical for parts such as mouth guards (left) and surgical guides (right).
Equally important is calibration. When using DLP projectors, manufacturers face uneven distribution of light on the platform and optical lens distortion, which means that the size and shape of the pixels in the middle and at the edges are different. Stereolithographic 3D printers use the same light source for all parts of the model, ensuring uniformity, but they still need to be carefully calibrated to avoid distortion.
Even a 3D printer with the best components and the best degree of calibration can produce different results depending on the consumables used.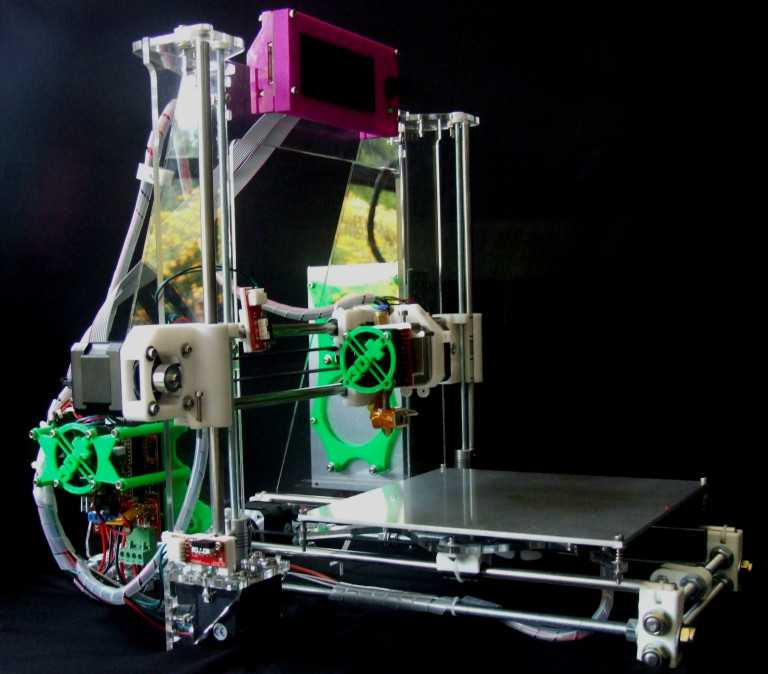 Resin parameters have to be changed to ensure the best quality, but they may not be available for new materials that have not been properly tested with the appropriate 3D printer model.
What conclusion can be drawn from this? Knowing only the technical characteristics, it is impossible to get a complete picture of the quality. The best way to evaluate a 3D printer is to study the models printed on it or ask the manufacturer to make a test model for your project.
DLP printers have an inverse relationship between resolution and working volume. The resolution depends on the projector, which determines the number of pixels/voxels available. If you move the projector closer to the optical glass, the pixels will become smaller and the resolution will increase, but the working area will be limited.
Some manufacturers install multiple projectors side by side or use a 4K high-definition projector to increase the working area, but this increases the cost significantly.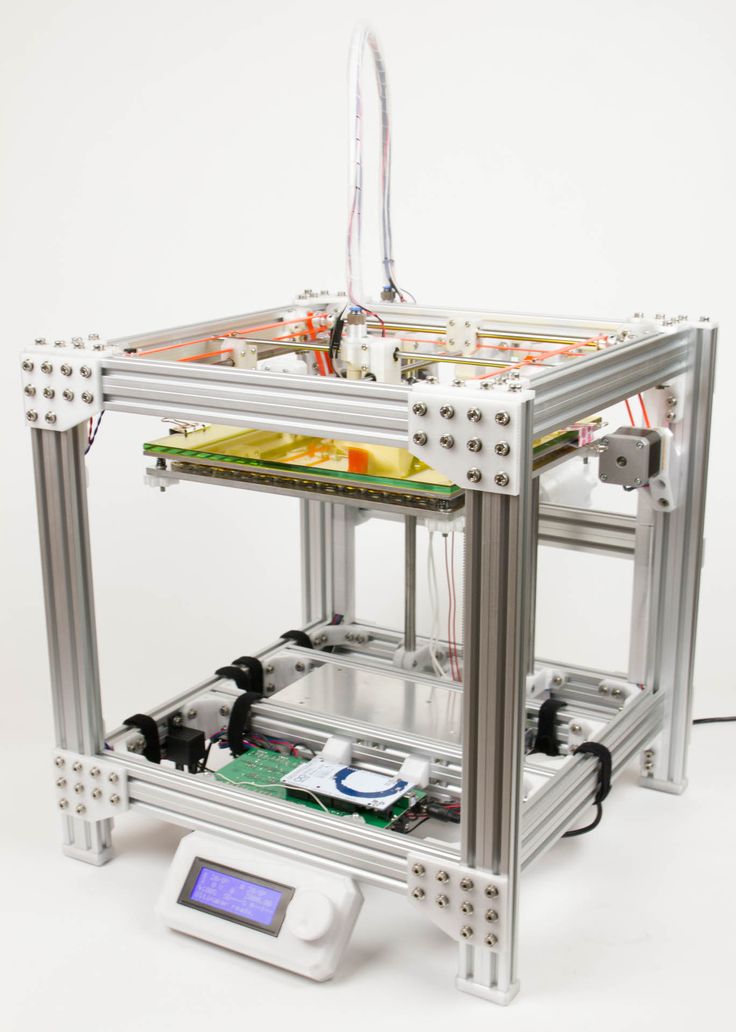 The price of such models is much higher than other desktop 3D printers.
Therefore, DLP printers are usually optimized for specific purposes. Some of them have a smaller workspace and allow you to produce in high resolution such small and detailed models as jewelry, while others can print larger parts, but with a lower resolution.
The stereolithography process is inherently more scalable because the print volume of an SLA printer is independent of model resolution. A single model can be of any size and resolution, and can be placed anywhere on the workspace. This allows you to print large high-resolution 3D models or large batches of finely detailed models to increase printer performance.
Another hurdle to increasing print volume in both SL and DLP printers is the release force. When printing large models, the forces applied to them increase exponentially as the cured layer separates from the reservoir.
With LFS printing, the flexible film at the base of the resin reservoir gently peels off when the platform pulls the model up, greatly reducing stress on the model.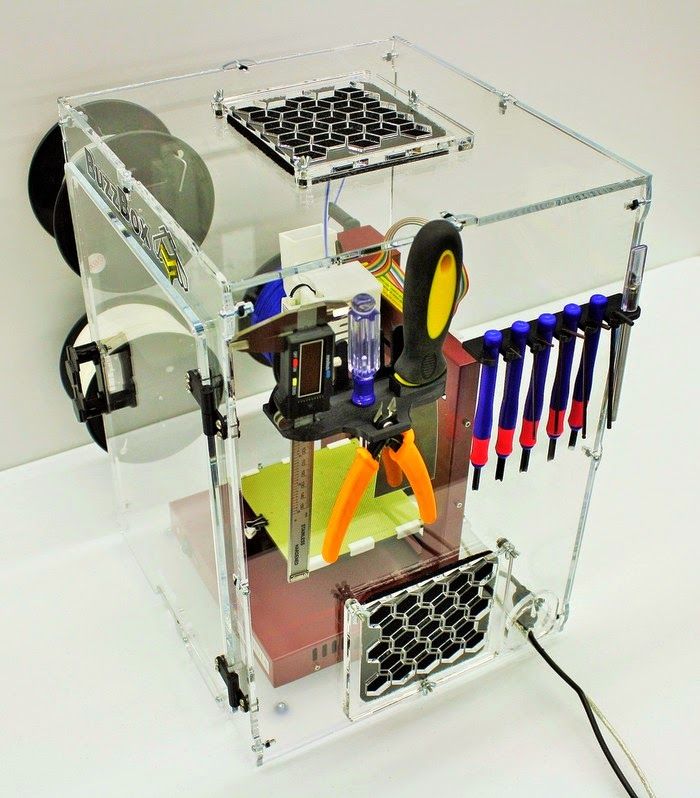 This unique feature has dramatically increased print volume in the first affordable large-format stereolithography printer, the Form 3L.
Form 3L is the first affordable 30 x 33.5 x 20cm large format 3D lithography 3D printer. compared to solutions based on other technologies. When we talk about differences, in most cases they are only visible on very small parts and models with a high degree of detail.
Because 3D printers print in layers, finished models often have noticeable horizontal lines. And due to the fact that digital light processing technology uses rectangular voxels, the effect of vertical lines can also be observed.
DLP printers use rectangular voxels to render images, which can result in vertical lines. In this image, the vertical voxel lines are shown as they appear when printed (left), highlighted for better visibility (right).
Since voxels are rectangular, they affect the shape of the curved edges. Let's draw an analogy with creating a round shape from a LEGO constructor - the edges will have a stepped shape both along the Z axis and on the X-Y plane.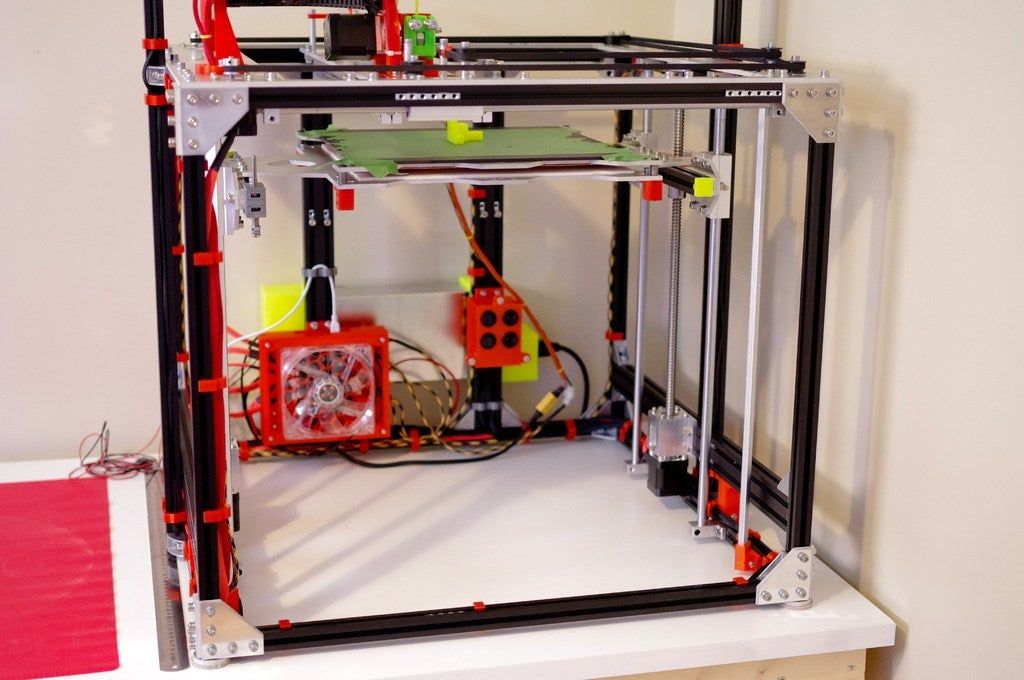 Due to the rectangular shape of the voxels, curved edges appear jagged. Removing visible voxels and layer lines requires post-processing such as sanding.
Layer lines are virtually invisible when printed with LFS-based 3D printers. As a result, surface roughness is reduced, resulting in a smooth surface, and when using transparent materials, models with greater transparency.
When talking about the speed of 3D printing, it is important to consider not only the printing speed itself, but also the performance.
The overall print speed of 3D printers based on SLA and DLP technologies is approximately the same. Since the projector exposes each layer as a whole, the speed of DLP 3D printing is uniform and depends only on the height of the model, while SLA 3D printers laser shape each part. As practice shows, as a result, stereolithographic 3D printers become comparable in speed or even faster when printing one small or medium model, while DLP printers are faster at printing large solid models or several models that almost completely fill the space of the platform.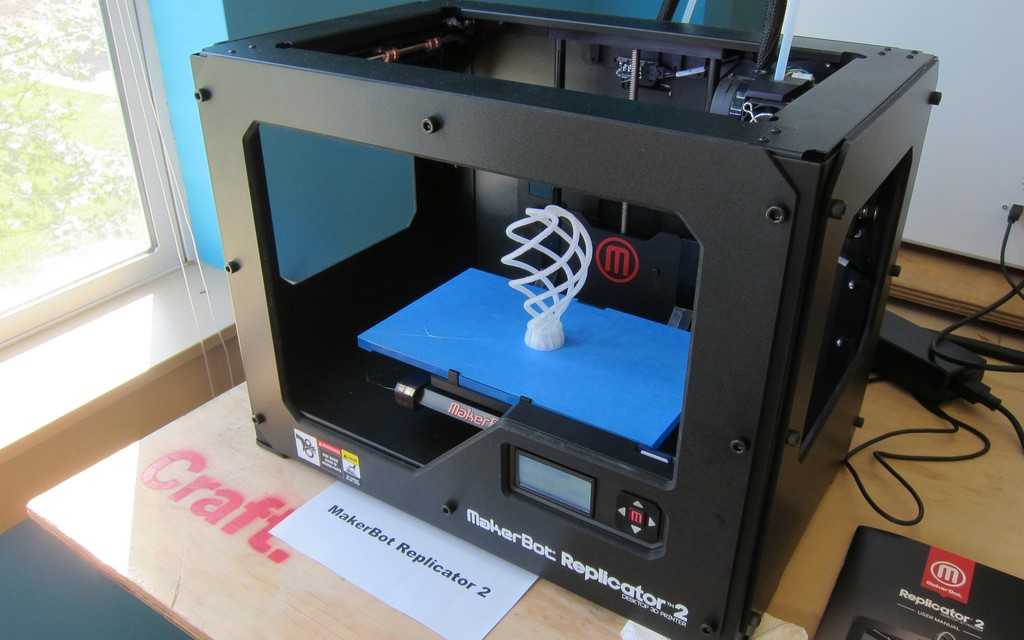 But do not forget that in printers based on DLP technology, there is an inverse relationship between resolution and working volume. A small DLP printer can quickly print small models or high-resolution (small) batches of small models, but print volume limits model size and device performance. Another high volume device can produce larger models, or batches of smaller models, faster but at lower resolution than a stereolithographic printer.
With a stereolithographic 3D printer, all this can be done on one machine. At the same time, users can decide what they want to optimize in each case: resolution, speed or performance.
DLP printers use rectangular voxels to render images, which can result in vertical lines. In this image, the vertical voxel lines are shown as they appear when printed (left), highlighted for better visibility (right).
Stereolithographic 3D printers have higher print volumes, batch production, and overnight printing for increased productivity.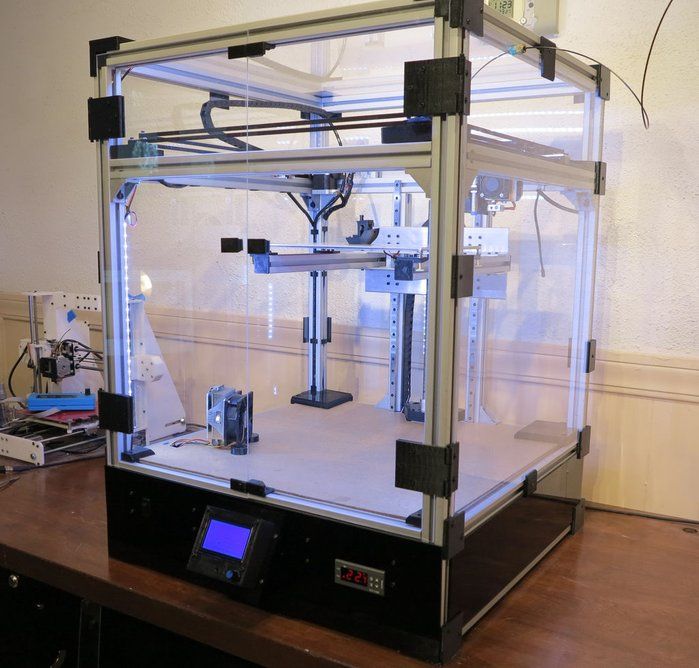 Grey Resin
100 microns

Draft Resin
200 microns

71 min

18 min
Grey Resin
100 microns

Draft Resin
200 microns

21 hrs 46 min

8 h 43 min
Grey Resin
100 Microns

DRAFT Resin
200 Microns

11 HRS 8 Min

3 HRS 9 Min 9 Min 9 Min 9 Min 9 Min 9 Min 9 Min0163
Stereolithographic 3D printers have higher print volumes, batch production, and overnight printing of models, increasing productivity.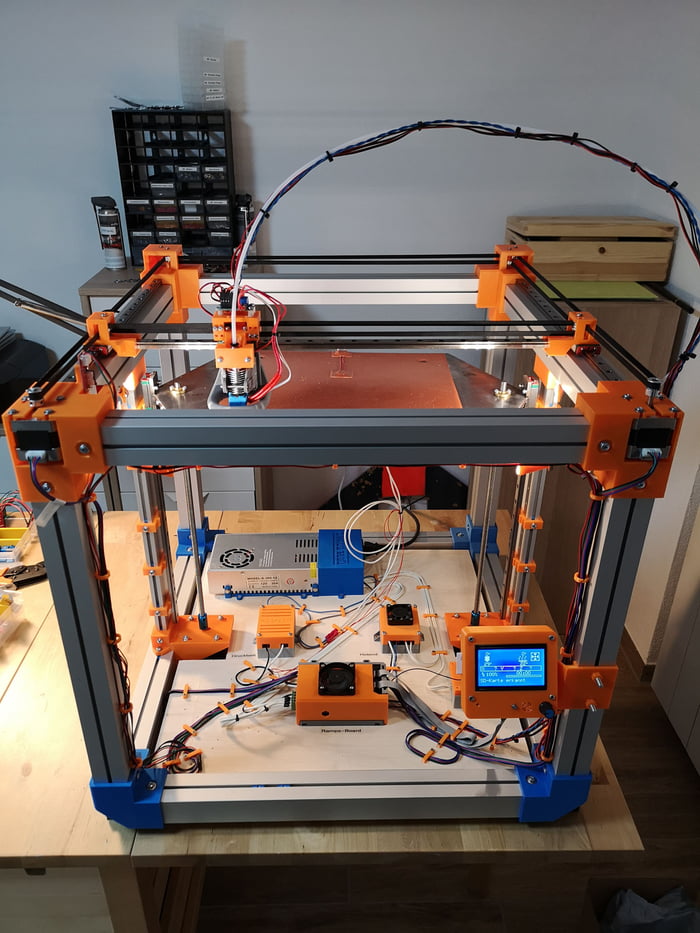 INTERACTIVE
Try our interactive ROI tool to see how much time and money you can save by printing with Formlabs 3D printers.
Calculate savings
As with accuracy, differences in workflows and available materials are more printer specific than technology.
Most SLA and DLP printers are plug and play and allow easy replacement of platforms and resin tanks. Some more sophisticated models come with a cartridge system to automatically refill the reservoir with liquid resin, requiring less attention and making it easier to print at night.
Some printers come with their own software for preparing 3D models for printing (for example, PreForm for Formlabs stereolithographic 3D printers), while other manufacturers offer ready-made standard solutions. Different software tools have different features, such as PreForm allows you to customize the printing process with one click, powerful tools for optimizing the density and size of supporting structures, adjustable layer thickness, and features to save materials and time.
Fortunately, the software can be downloaded and tested before purchasing a 3D printer.
As with precision, differences in workflows and available media are more printer dependent than technology.
3D printers can work with a wide range of polymer materials for different applications.
One of the main advantages of polymer-based 3D printing is the large number of materials from which models can be made for various purposes. Polymers with different compositions have a variety of characteristics: they can be soft or hard, contain additives such as glass and ceramics, or have special mechanical properties such as high bending temperature under load or impact resistance.
But at the same time, the range of supported materials depends on the specific model of the 3D printer, so we recommend that you check this information with the manufacturer before making a purchase.
SLA and DLP prints require post-processing after printing. First, the models must be washed in solvent to remove excess resin.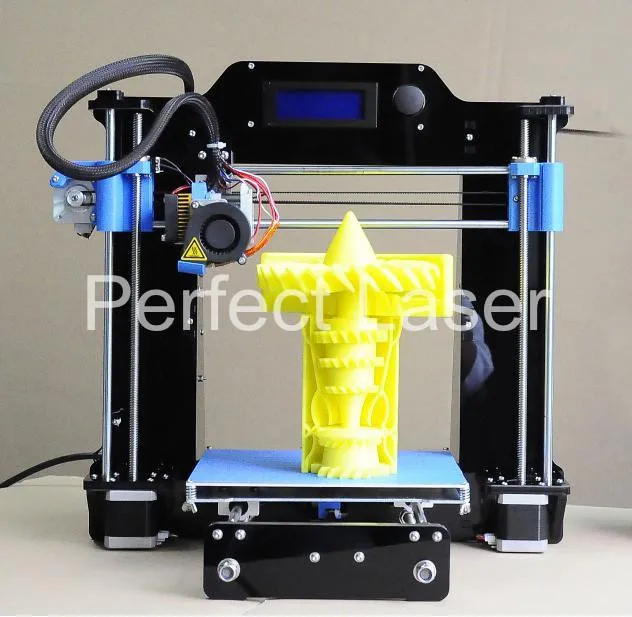 In some cases, such as models made from engineering and biocompatible materials, final polymerization is also required. For stereolithographic 3D printers, Formlabs offers solutions to automate these steps, saving you time and effort.
Finally, 3D models printed on supporting structures require the removal of such structures. This must be done manually - the process is similar for both SLA and DLP printers. LFS-based 3D printers use lightweight support structures with very small contact points, allowing for easy release with minimal marks.
Interactive
Need some help figuring out which 3D printing material you should choose? Our new interactive material wizard helps you make the right material decisions based on your application and the properties you care the most about from our growing library of resins.
Recommend Me a Material
We hope that after understanding the differences in technologies and print results, it will be much easier for you to choose the 3D printer that best suits your needs and workflow.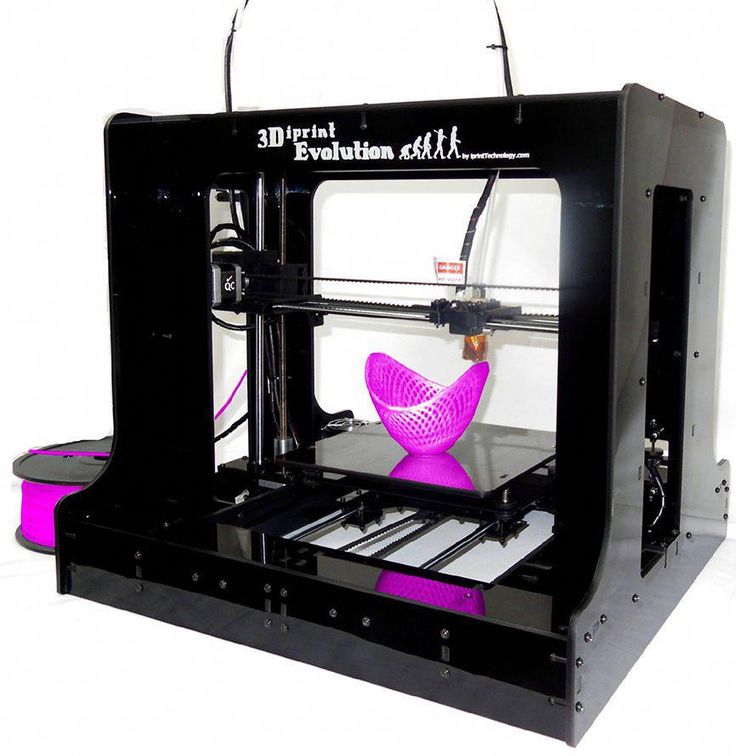 To learn more about the next generation of stereolithographic 3D printers, check out the Form 3 and Form 3L devices based on LFS technology.
Would you like to see the resulting quality with your own eyes? Order a print sample, which will be delivered directly to your office.
Request a free print sample
What is the difference between photopolymer 3D printing technologies
3D basics
Rapid prototyping
Experts recommend
3D printers
Author: Aleksey Chekh03 90
SLA: laser stereolithography | DLP: Digital Light Processing | LCD: photopolymerization with LCD screen | The main differences between the three technologies | Print Quality Comparison | Comparison of 3D printers | Comparison of photopolymers | Print speed | Conclusion
SLA, DLP and LCD are three similar technologies for stereolithographic 3D printing, and users often have a question: which method to choose for additive manufacturing tasks?
All three technologies are based on the use of a photopolymer resin that is layer-by-layer cured during printing in a special tank of a 3D printer, in other words, on the process of photopolymerization in a bath.
Let's look at the differences to consider when buying a 3D printer (SLA, DLP or LCD) or when using a 3D service.
---
We will select a 3D printer for your production tasks! Call +7 (495) 223‑02‑06 or leave an online request for a free consultation:
Book a consultation with 3D experts
---
SLA: Laser Stereolithography
SLA (Stereolithography Apparatus) is the oldest additive technology. It was introduced in the mid-1980s by 3D Systems. The invention of SLA more than thirty years ago marked the beginning of 3D printing, which has changed millions of lives.
SLA printers use a laser. It selectively illuminates the photopolymer resin in the printer's tank. The laser beam shines on the bottom of the tank and is guided by mirror galvanometers to the precise area to be cured.
This continues until the layer is completely cured, then the build platform is raised one layer, and the process is repeated until the model is printed.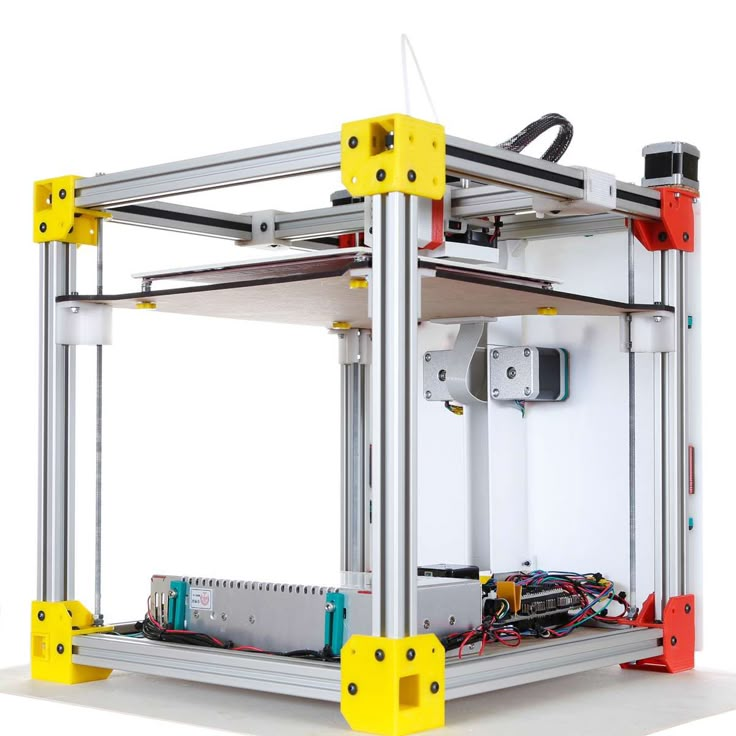 ---
iQB Technologies experts recommend the article Affordable 3D services for business: an industrial SLA printer is being mastered in Krasnodar
---
DLP: Digital Light Processing
The DLP (Digital Light Processing) method was invented a little later - in 1987 by Larry Hornbeck from Texas Instruments - though not for additive manufacturing, but for film projection, where this technology has found wide application.
DLP printing uses a projector rather than a UV laser like SLA. The projector emits light at once on the entire layer of resin, selectively curing the part with the help of thousands of tiny mirrors, called digital micromirror devices (DMD), directing the light projection.
These projectors use pixels to create images and layers are made up of voxels, just like conventional 2D or 3D cameras.
LCD: photopolymerization with LCD screen
Recently, inexpensive LCD printers have become popular, offering better quality than FDM machines at the same price.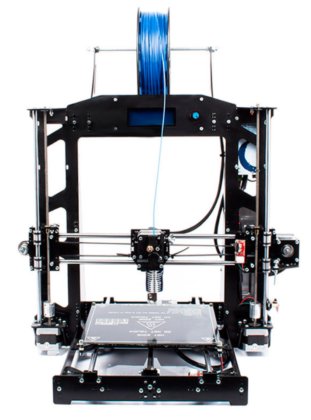 This type of photopolymer printer uses LED-backlit liquid crystal panels to cure the resin, similar to DLP-based equipment.
As in the case of DLP, LCD printing consists in the simultaneous illumination of entire layers to cure the photopolymer, but without the use of mirrors. Instead, powerful LCD panels emit light onto the model using LEDs. The LCD panel blocks backlight in areas that cannot be cured.
The LCD screen only allows light to pass through the areas to be cured onto the finished part, simplifying the process and eliminating the need for any mirrors or galvanometers.
Key Differences Between SLA, DLP and LCD
Although SLA, DLP, and LCD technologies are similar in many ways—they are all based on the layer-by-layer curing of photopolymer resin—there are a few key differences between them.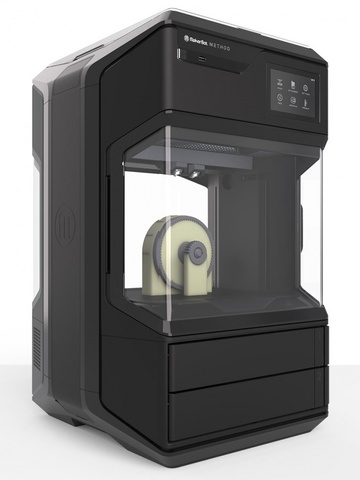 The main difference between SLA and DLP/LCD is the method used for photopolymerization.
DLP uses a projector, LCD uses an LCD screen, and SLA uses a UV laser to mark the dimensions of the printed model. DLP and LCD printers are faster than SLA machines because they can create entire layers at the same time, while laser stereolithography requires manual tracking of the dimensions of each layer with a laser.
The RAYSHAPE Shape 1+ Professional DLP Printer is a compact solution ideal for a dental or manufacturing lab
There is another less significant but noteworthy difference: DLP printers usually have smaller resin tanks. If you want to save money, then this will be an advantage: the consumption of unused expensive resin will decrease.
---
Read the article Post-curing products in SLA printing: how to increase strength and quality in the blog
---
Print Quality Comparison
Resin 3D printing is known as one of the most precise additive processes, and even budget LCD printers are capable of creating complex geometries that technologies like FDM simply cannot match.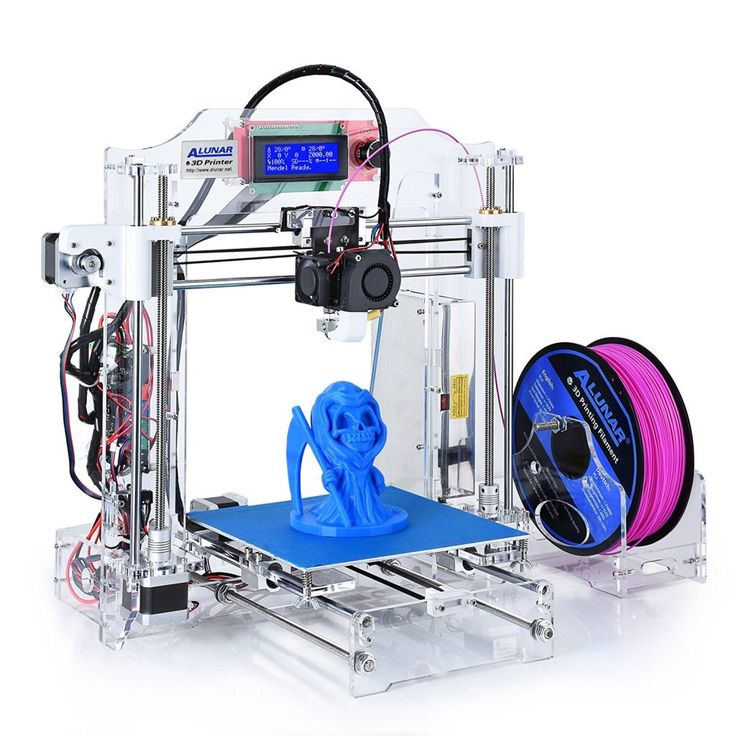 An example of LCD printing of industrial parts
The print quality of an LCD printer compared to a DLP/SLA printer depends on the specific hardware. An expensive SLA machine is expected to be much better than a budget DLP due to higher quality components and better resolution and accuracy.
The technologies themselves are similar in their ability to create accurate models, and it is execution that affects quality.
Comparison of 3D printers
Do you hesitate between SLA and DLP printers? Analyze your 3D printing priorities.
If print speed is most important to you, choose a DLP solution, in most cases it will provide significantly better performance.
If you value reliability, choose a brand known for print quality.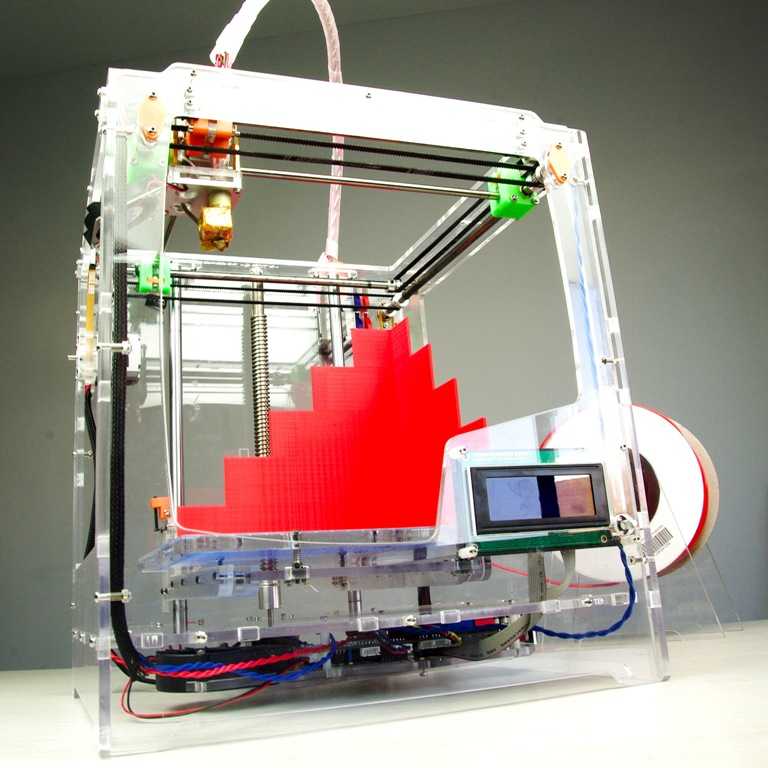 To reiterate, the differences in technologies are not so great as to make a choice between them; choose a printer based on your individual requirements.
Likewise, if you're making molds for jewelry or dental models, choose a 3D printer that's designed for those tasks.
Printing Dental Products with the Wiibox 280 Plus LCD Printer at 5K Resolution
If you're looking for a cheaper printer that can print usable prototypes at home and are satisfied with slightly worse print quality, get an LCD printer.
Photopolymer comparison
Some photopolymer resins are suitable for both DLP and SLA installations, as well as for DLP and LCD printers. But this is not always the case. Some equipment manufacturers provide an open material system (i.e. use any third-party photopolymers), while others restrict their use to their proprietary materials.
The choice of photopolymer depends on the goals you want to achieve with SLA, DLP, or LCD printing.
There are basic resins for hobbyist projects, and there are specialized resins for 3D printing casting models, dental, engineering or jewelry.
Photopolymer resin in containers and products created by DLP printing
Higher-quality industrial and professional grade photopolymers cost more. Budget materials, in turn, will not provide the same level of quality in production, even on high-end printers.
When choosing a photopolymer, you need to find out the wavelength of the printer's light source. It is also indicated on the consumable. The most popular SLA/DLP/LCD printers on the market today use 405nm illumination and related resins.
Print speed
In the SLA machine, the laser passes through every part of the cured part, while DLP and LCD-based equipment can instantly cure entire layers. Thus, DLP and LCD technologies provide faster printing than SLA.
When comparing the speed of DLP and LCD printing, it depends on the 3D printer.