3D printing vs plastic injection molding
What is the Difference Between 3D Printing and Injection Moulding?
3D printing and injection moulding are both techniques for producing plastic parts and components, but each manufacturing process has its own advantages and can be used together as complementary manufacturing methods.
3D printing technology is an additive printing process that creates objects by building up layers of material, while plastic injection moulding uses a mold that is filled with molten material that cools and hardens to produce parts and components.
Injection moulding and 3D printing can both be used for protoyping, but there are some key differences between the processes.
The Key Differences
Injection moulding is better for high volume production with minimal material wastage
3D printing is a slower process, but is faster to set up and allows for frequent design changes as well as being better for complex designs
3D printing (also known as additive manufacturing) offers fast turnaround times of 1-2 week, making it ideal for rapid prototyping and for designs with frequent changes.
This process is also able to produce relatively small plastic parts and components as well as being ideal for complex or intricate designs. It is, however, best suited to print parts for low production runs of 100 parts or fewer, as it can be costly in terms of time and money for larger runs.
Advantages
3D printing has a low entry cost. A desktop 3D printer and supply of materials is cheaper than injection moulding equipment. The proliferation of open-source software and hardware can also provide ongoing support at little or no cost
Easy to make design changes. Since it is an additive process, 3D printing allows you to make design changes even during production, saving time and money on a run of components that may have a flaw. Being able to pause mid process and make design changes means that you do not need to start the entire production run from the start. 3D printing is also good for quick prototypes as there is little set-up required ahead of production
Good for intricate designs. Because it produces parts layer-by-layer, 3D printing is perfect for producing complex or intricate designs with detailed infrastructures
Disadvantages
Despite the set-up being relatively fast, 3D printing is a slow production method. The CAD-based, detail oriented process limits how many parts can be produced at once, with most printers only capable of building one or two items at a time
3D printing is unable to produce larger items as the process is limited by the size of the printing area. The design becomes increasingly unstable if parts hang off the edge of the printing area, so while large scale 3D printing is possible, it is not the best use of this process
Rough finish. The finish of 3D printed parts is rough due to the layers being additively built, no matter how fine the detail is. As a result, post-build smoothing is required should you need a smooth finish
Injection moulding has long turnaround times to prepare for the creation of parts (5-7 weeks even for simple parts), which means it is not well suited to frequent design changes.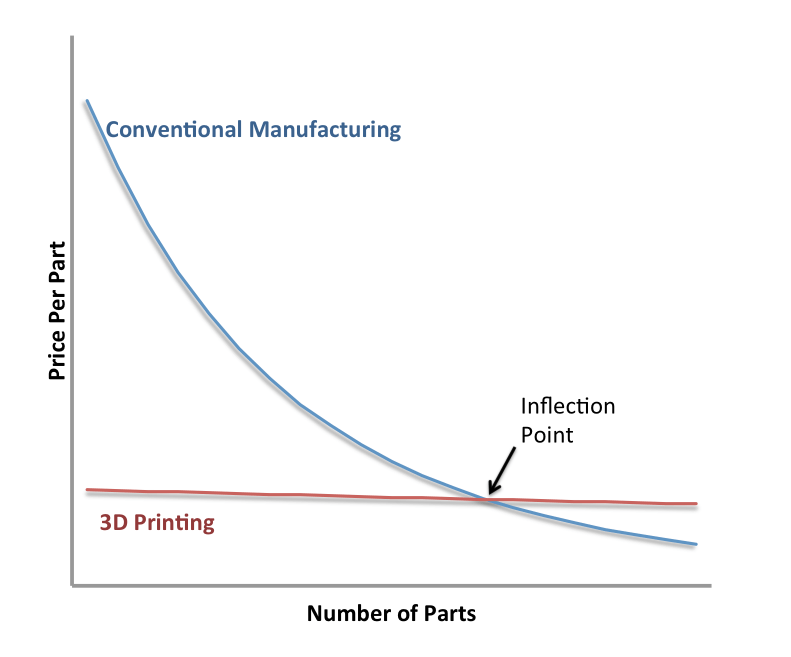 However, despite the long turnaround times this process is ideal for producing parts in high volumes (1,000+ parts per run). The mold tool is also fine for producing large or small components of any complexity.
Advantages
Able to mass produce a high volume of parts. Injection moulding can use a high number of molds at once, meaning that it is more cost-effective for producing a large number of objects  
Enhanced strength of objects. Injection molded parts are created using a single layer of poured material, eliminating any fissures or other areas of weakness. This process also works for dense materials, such as concrete, that would need to be diluted or modified for 3D printing
Minimal wastage. Because injection moulding involves pouring material into a mold, it uses exactly the amount of material required for the design. This means this manufacturing method is ideal for mass producing objects cost-effectively
Disadvantages
Limited design capabilities. The use of a mold means there are design limitations placed upon this production method. Right angles in the design can make it difficult to remove an object from the mod without it breaking. Injection moulding is also not well suited to creating precise and delicate designs that can stand on their own
Difficult to correct mistakes or change designs. Because of the long set-up times associated with injection moulding it is difficult and expensive to rectify any mistakes in the design. The mold needs to be completely remade to change designs or fix problems, while any objects produced would need to be scrapped
Expensive entry costs. Injection moulding machines are expensive, often costing upwards of six figures. Designed for industry, these systems are not really for hobby use as there is the cost of making molds, materials and design prototyping to take account of in addition to the original machine cost
Applications
3D Printing is best suited to:
Small batch production, including prototyping
Intricate designs with gaps or holes in the middle
Design changes, even during production
Injection moulding is best suited to:
Large batch production as you can create multiple identical objects simultaneously
Strong, solid designs that are based on one continuous form
Smooth finishes for parts that move against other objects. The ease of creating smooth parts means that there is reduced friction as compared to the rougher finish associated with 3D printed parts
Will 3D Printing Replace Injection Moulding?
3D printing and injection moulding are often seen as competing technologies, but each has their own set of benefits and suitable uses.
While 3D printing has become more widely used in recent years, injection moulding is still used for the manufacture of the majority of plastic parts for industry. This is due to the ease with which costs and quality can be controlled while also allowing for mass production.
However, because of the cost and time consuming nature of injection moulding tooling design, 3D printing is generally seen as a better process for prototyping. The medical industry is just one area where 3D printing has been embraced for the production of custom items such as artificial heart valves, dental products or prosthetics.
Rather than seeing 3D printing as a potential replacement for injection moulding, the two technologies should be seen as complementary processes that can be used together depending upon requirements.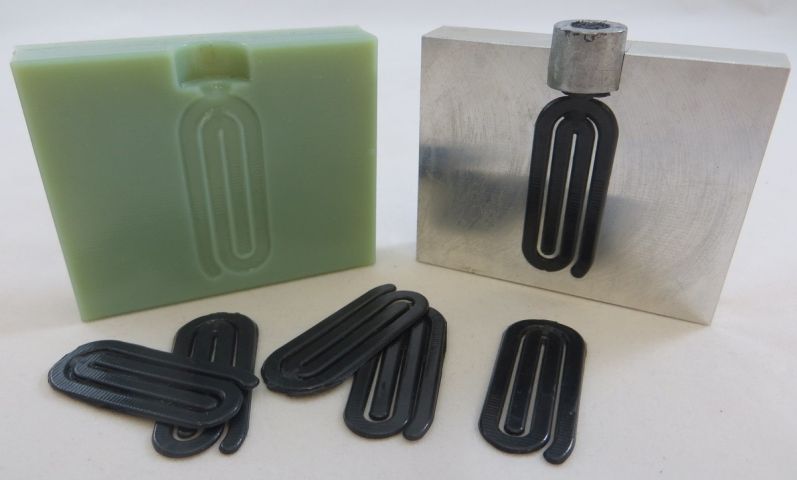 By using the processes together, it is possible to shorten pre-production cycles before moving onto large batch production.
Conclusion
Both processes have their benefits and drawbacks and so they should be considered as complementary rather than competing technologies. 3D printing is better for small batch, complex parts that may require frequent design changes or customisation. Injection moulding, on the other hand, is better for large volume production of less complex parts that have successfully completed the design stage.
TWI can support you with all aspects of design and manufacture related to injection moulding and 3D printing, whether that is technical support, technology acquisition, product and process development or manufacturing and production support.
You can find out more about our services and support here or contact us, by email:
What are the Advantages and Disadvantages of 3D Printing?
Help with the selection process covering each of the advantages and disadvantages of 3D printing.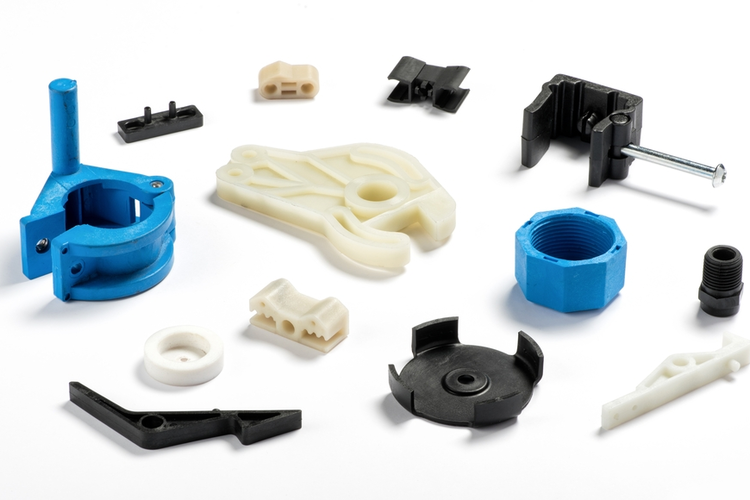 What is 3D Printing?
3D printing, also known as additive manufacturing, is a method of creating a three dimensional object layer-by-layer using a computer created design.
Injection molding vs 3D printing: Which one is better?
3D Learning Hub
See all categories
Contents:
Introduction
Choosing the right manufacturing technique
What is the difference between injection molding and 3D printing?
When should you use each process?
What about you? Which one should you choose?
Introduction
Choosing the right manufacturing technique
3D printing and injection molding are two great manufacturing processes, but they are really different and can help you achieve different projects.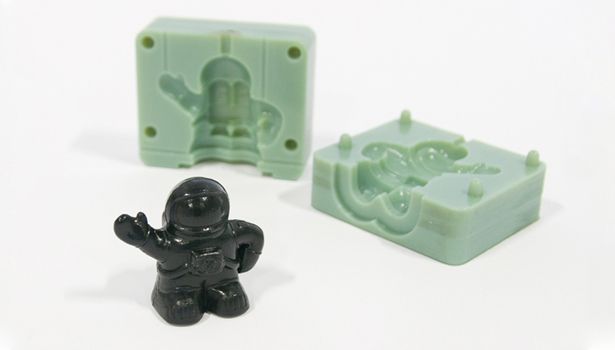 This totally depends on your needs. Even if injection molding always seems more professional, some things now start to change and 3D printing is becoming a real alternative, allowing to create really accurate parts.   
These two techniques can help you with both your rapid prototyping process and your production. They both have their own advantages, which one will bring more benefits to your manufacturing process, that is why, first, you will have to understand their differences.
What is the difference between injection molding and 3D printing?
Injection molding
Injection molding is a traditional manufacturing technique. With this process, you produce parts by injecting material into a mold cavity in order to create your part. This manufacturing technique is shaping your products by injecting molten material into the mold, the material will then cool down and take its final solid shape. 
https://www.ien.com/product-development/article/21014543/what-products-can-be-made-from-injection-molding
3D printing
3D printing is an additive manufacturing process, meaning that the whole manufacturing is made by adding material layer by layer.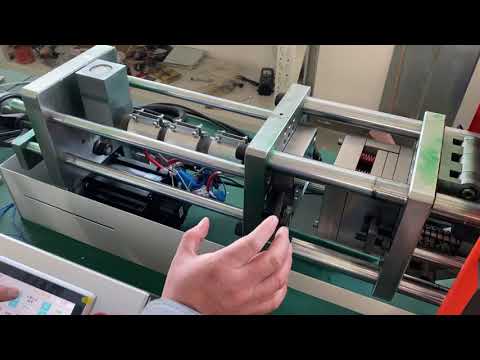 Using this process, there is no need to create a mold to produce your part, you will only need a 3D file. A lot of different 3D printing technologies and materials are currently available on the market.
When should you use each process?
How to use injection molding?
You can't just use this technology like this, without any special equipment. Indeed, specific professional machines are needed to use injection molding. These injection molding machines contain a material hopper, an injection ram, and a heating unit.
Making molds for your injection molding process is a bit expensive, and reduce the possibilities when it comes to prototyping: If you need to make several iterations, it can be quite expensive to recreate molds each time. As these molds are usually made of steel, it is a bit complicated to make changes and could not be adapted to your prototype development. 
However, if you are planning to produce large volumes, it is a good solution. Just keep in mind that this technique still includes high costs for injection molding tooling and large required turnaround time.
How to use 3D printing?
There are several ways to use additive manufacturing. You can get yourself a 3D printer, like an FDM (Fused Deposition Modeling) printer, if 3D printing filament is what you need. Your company can also invest in bigger and professional 3D printers, such as SLS (Selective Laser Sintering) 3D printers. But getting your own industrial 3D printer might be an expensive investment for your company, and it is maybe not worth it.

Or you could use a 3D printing service such as Sculpteo, giving you access to 75+ combinations of 3D printing materials and finishings. From metal to plastic and resin, 3D printing technologies will help you create all your best projects. Multi Jet Fusion, CLIP (DLS), DMLS, 3D printing technologies are numerous!
You just have to upload your 3D design, choose your technology, materials and finishing on our online 3D printing service. You will have an instant quote and receive your parts in only a few days. 
What about you? Which one should you choose?
Benefits of injection molding
Injection molding is offering great advantage to produce your large volumes, with a great precision and perfect repeatability.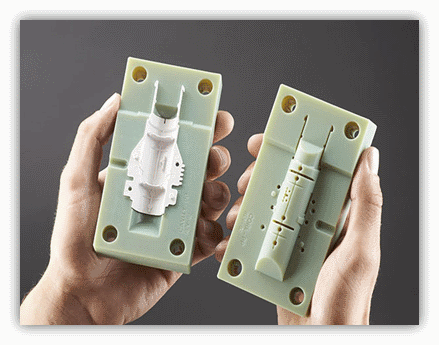 While using plastic injection molding, you will have the choice among a wide range of materials. There are actually thousands of variations within each material, which will lead to different properties each time. Material weight, cost, flexibility, just for plastic properties and possibilities seem to be endless. 
We already said it, injection molding is good for mass production, but also to create really detailed features. Due to the pressure of the process, it is really easy to add details to your parts created with injection molding.
Injection molding makes it quite easy to create parts with enhanced strength. Indeed, plastic injection makes it possible to use fillers in the injection molds. 
Benefits of 3D printing
Using additive manufacturing is offering many advantages, making it a real alternative to traditional manufacturing techniques. 
First, 3D printing is perfect to make iteration. For a long time, additive manufacturing was considered a rapid prototyping technique.
It is not the case anymore, as it also became quite a reliable manufacturing technique. But prototyping quickly and easily is still among the best advantages offered by this manufacturing technique. While using additive manufacturing, you can print your project in order to test it, make all your modifications using your 3D modeling software, and print it once again to validate your changes. The flexibility of this process will help you save time and money, but also help you improve your product design.
Using 3D printing is also helping to avoid material waste. If injection molding was first seen as a manufacturing technique producing low scrapes, compared to processes like CNC machining, it appears that the winner in this category is the 3D printing technology! While 3D printing, you only use the amount of material you need for your whole project.  
With 3D printing, you can also avoid inventory problems and costs by improving your storage and supply chain management. Indeed, you can 3D print your 3D design whenever you need it! You don't have to think about your storage! 
No more busy warehouse, the use of 3D printing for production can lead to a dematerialization of the supply chain.
It could be the occasion to rethink the whole manufacturing process of your company and reduce tooling investment. What does digital inventory mean? This solution is simply to create your parts on-demand thanks to 3D printing. No need to store the part, you can simply print them when you need them.
We hope this blogpost helped you understand the advantages and disadvantages of these two manufacturing methods. 3D printing vs injection molding, which one will you choose? Share your point of view on these two techniques in the comments. 
Related Topics
Get the latest 3D printing news delivered right to your inbox
Subscribe to our weekly newsletter to hear about the latest 3D printing technologies, applications, materials, and software.
Injection Molding vs. 3D Printing
Injection Molding vs. 3D Printing are popular manufacturing processes for manufacturing plastic parts of varying complexity.
While there is a wide range of plastics and thermoplastic materials on the market that are great for making a part in any given process, there are situations where either injection molding or 3D printing should be preferred.
In order to determine which technology to choose for your production, you should understand the advantages and disadvantages of both methods. This is what our article is about.
Injection molding
Injection molding is a fast manufacturing process that involves injecting molten plastic or other building material into a prefabricated mold, where it cools and solidifies. After the product has completely hardened, it can be removed. The casting process is repeated a thousand or tens of thousands of times.

Benefits
Low costs
Once the mold has been made, the production of the product is simple: the molten material is fed into the mold under high pressure, after which the molded product is removed and further processed if necessary.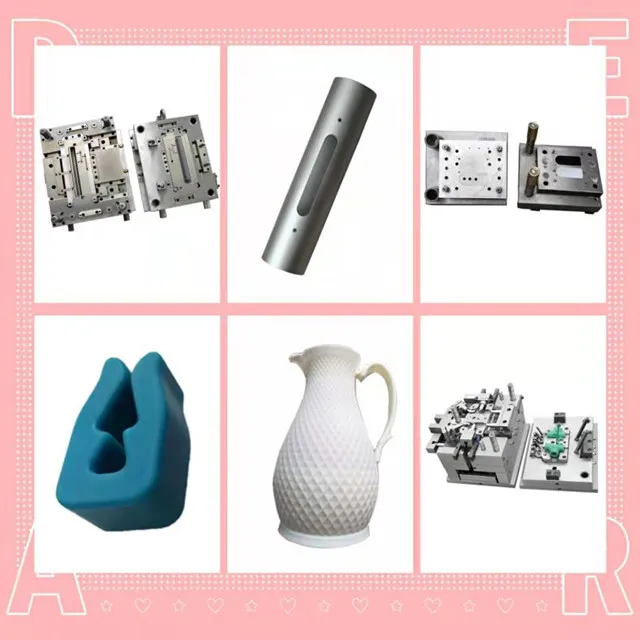 Plastic injection molding uses raw materials more efficiently than other manufacturing processes, leaving virtually no waste. Simplicity and repeatability make the injection molding process quite economical. And high production volumes produce the lowest unit costs.
Product quality
Injection molding products are complex designs of exceptional precision. Every millimeter of the mold is filled to prevent air bubbles or other design flaws.
Injection molded product is complete without the need for additional seams or assembly, so surfaces will be smooth and have functional integrity. Visually, this results in prettier and more robust parts compared to those made using 3D printing.
Speed ​​
Depending on the type of plastic used, castings can harden in a few seconds. Many plastics do not need to be processed, which helps reduce production time. Most molds have multiple cavities, allowing more than one part to be produced at the same time and helping to increase production speed.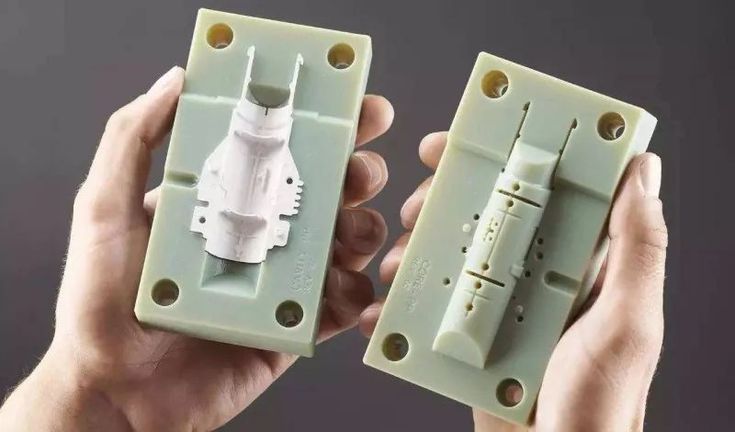 Injection molding produces hundreds of thousands of parts per day and easily sorts products into batches.
Disadvantages
Pre-investment in the mold
A large part of the cost goes to the production of the mold. If a product has a short life cycle or low demand, investing in a durable mold can be more expensive than using a 3D printer.
Modification limits
Once a mold has been created, it cannot be modified without changing the mold design. If your product is in the process of testing, and there is no final design decision yet, then it is better to use 3D modeling.
Features
Some of the most common features of injection molding include:
High volume production.
Manufacture of quality plastic products that require precision and consistency in every element.
Projects with a long lead time.
Production of any part, from the smallest and smallest to complex and large.
3D printing
The 3D printer uses computer-aided design (CAD) files to build 3D parts layer by layer. A 3D printer uses a heated filament to create vertical layers that overlap each other to create one piece at a time.
Benefits
Low initial cost
The 3D printer does not use special dies or molds. Once the product design is completed, the printer can produce one or dozens of finished parts at the same unit cost.
Modifiable design
Since a computer file is used instead of a mold, 3D printing can easily change the design of a product. This is ideal for prototyping while your team is still testing different options and steps.
Drawbacks
Technical details
3D printing is an evolving science. Software and hardware sometimes fail, which can lead to errors and create a low quality product.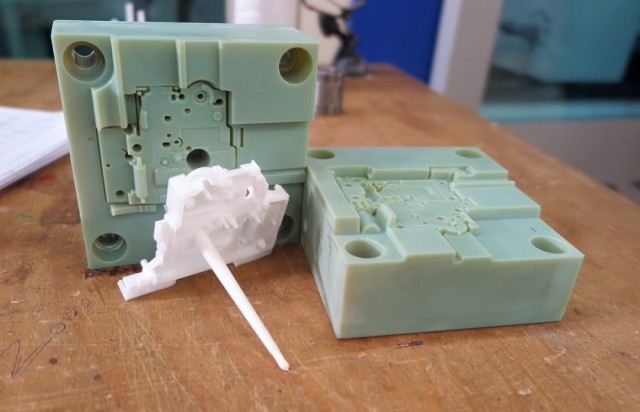 Speed ​​
A 3D printer creates a part layer by layer, one piece at a time. This is the most efficient way to produce orders up to 100 units.
Product quality
3D printing can create structural manufacturing defects that are not normally found in plastic injection molding.
Features
3D printing is used for:
Prototyping and testing.
For small production volumes.
When creating a custom designed product.
Manufacture of products whose designs are frequently changed or updated.
KVOTA provides services both in the design and manufacture of molds, and with 3D modeling and 3D printing.

We will be happy to advise you on these matters. Contact by phone: + 38-096-22-99-290.
Source: The Rodon Group
Back to Articles
technical study from a leader in the plastics industry
The French Industrial and Technical Center for Plastics and Composites - IPC, conducted a study evaluating the performance of injection molding using 3D printed molds.
printer. This article summarizes some of the findings, particularly those related to Formlabs 3D printers.
Injection molding is an economical and highly reproducible technology mass production of plastic parts with tight geometric tolerances. However, the high cost of traditional steel equipment makes it difficult to injection mold small batches of parts and can often be a barrier to new product introduction. By using 3D printed injection molds, engineers, fabricators and product designers can lower their costs, reduce lead times and bring better products to market. 3D printed injection molds are a great option for those who want to develop functional prototypes from end-use materials, produce a series of identical pre-production samples, or even custom or limited-edition end-use models.
Checkpoints
The IPC study was divided into three phases:
1 . Comparison of 3D printing technologies: The first classification was based on the technical data of several manufacturers.
The thermal and mechanical characteristics were evaluated, respectively, in terms of deformation heat resistance (HDT) and tensile modulus. To select the three most promising materials for each of the identified technologies, four types of control points were developed to highlight critical properties. Due to the high resolution and smooth surface of the 3D printable models, resin-based solutions have been recognized as the best material choice for injection molding molds.
In general, a similar range of dimensional variations is measured for all considered 3D printing technologies: from ± 0.02 mm to ± 0.05 mm for small parts and from ± 0.05 mm to ± 0.2 mm for large parts .
The standard accuracy of machined metal tools should be ± 0.02 mm. This accuracy is desirable for a good fit along the parting line and to prevent reflow. IPC offers two methods for optimizing the parting line of a 3D printed resin tool.
2 . Guidelines for material characterization, design, and 3D printing.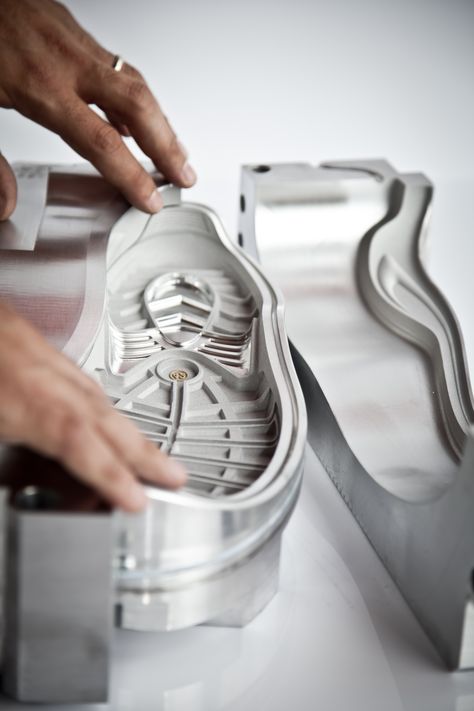 3 . Injection mold test: IPC performed two tests with different mold sets. In the first test, an "extreme test" scheme was used. Nearly a hundred polypropylene models were cast using a mono-material mold printed in High Temp Resin. The second test used a more complex "extreme test" scheme. Thousands of polypropylene models were molded using a mold of different materials: the core and mold inserts were printed from Rigid 10K Resin, and the frame was printed from Nylon 12 (Polyamide 12) using selective laser sintering technology. 9Mold design from several materials with inserts (Fig. 2).
IPC has developed two sets of molds for casting two different complex patterns. Both sets were intended to optimize the quality of the parting line:
both halves of the tool must be positioned within a tolerance of ± 0.02 mm to ensure a correct fit.
1. Monomaterial mold printed in High Temp Resin.
It has a simple geometry with no inserts or additional moving parts, and includes texturing.
To improve the parting line, it will be redesigned in the final stage.
Monomaterial mold STL file printed with High Temp Resin and loaded into PreForm software. Fixed side (left) and movable side (right).
2. Multi-material mold: The fixed side of the mold is printed with Rigid 10K Resin and includes texturing. The moving side consists of one core and four inserts printed in Rigid 10K Resin,
as well as a frame printed in Nylon 12 (Polyamide 12) using selective laser sintering (SLS) technology. The soft frame is equipped with an insert to compensate for dimensional deviations from the parting line. Nylon 12 (Polyamide 12) is flexible enough to accommodate size variation during mold clamping. However, selective laser sintering should only be used to print the frame and not the entire plate, because it does not provide high enough resolution for the shaping surfaces, and the plate melts at high temperatures.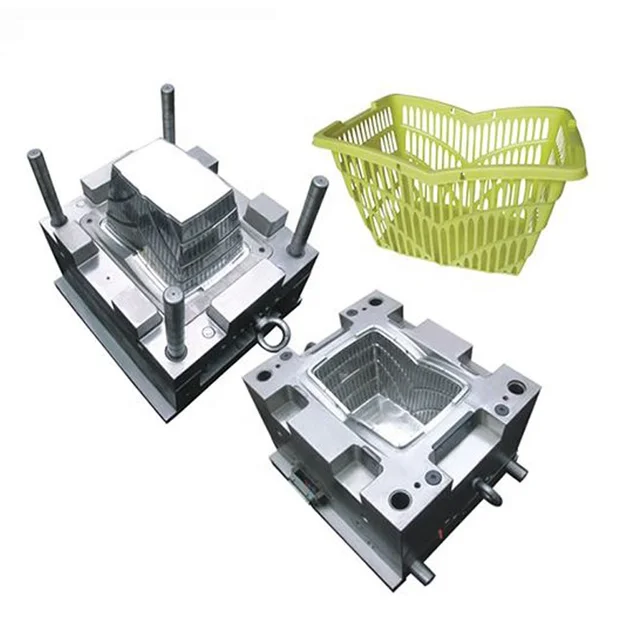 Multi-material STL files loaded into PreForm print preparation software: fixed side (left) and movable side, core and inserts (right) printed with Rigid 10K Resin.
This geometry is slightly more complex and is designed to test the stability of thin inlays. To simplify the assembly, the angle of inclination between the core and the frame is three degrees. The frame was made with a 0.05mm allowance for a better fit.
Nylon 12 (Polyamide 12) frame CAD design for multi-material movable mold side.
Shapes CAD file, textures look the same with both toolboxes. From left to right: (1) Large sphere with a radius of 1.82 mm and a height of 0.3 mm; a small sphere with a radius of 1.09 mm and a height of 0.3 mm. (2) Wood 0.25 mm high. (3) Pyramid with a side of 0.3 mm and a depth of 0.2 mm. (4) Leather 0.14 mm high.
Design manuals
After several revisions, the IPC recommends the following best practices:
Plan an allowance for the printed form and process it to adjust the dimensions.
Avoid small cores: parts with a smaller section may not withstand pressure and temperature. IPC recommends printing several inserts for thin protruding parts (they can be replaced in case of failure) or making small parts from metal.
Making a structure larger than 400 mm can be a challenge. Since the parameters increase with size, it will be more difficult to match the shape.
Increase pitch and overhang angles (10° to 20°) to avoid distortion.
Do not integrate cooling channels into the mold design. Heat transfer in plastic models is slower than in metal models, so the cooling channels will not have enough effect on temperature to compensate for the time spent designing this system. When complex materials or designs are used, regulation may be useful, but this is for further study.
3D mold printing
3D printing resin
Forms were printed on a Form 3 3D printer and post-processed on Form Wash and Form Cure devices.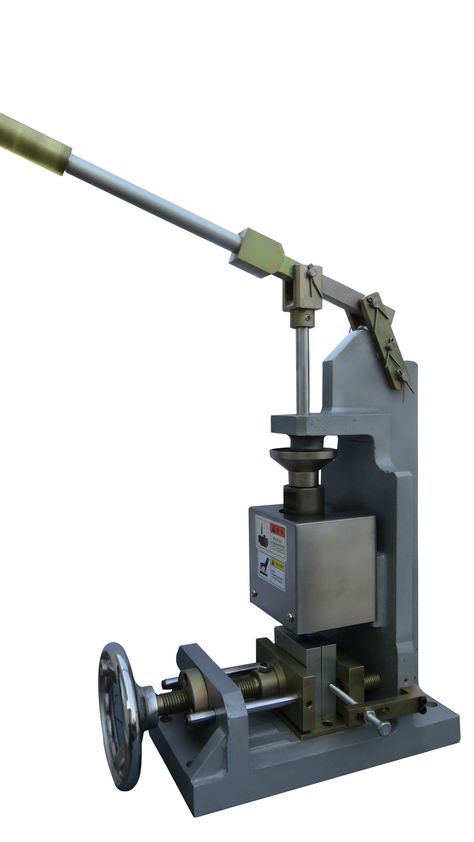 IPC printed two different sets of molds:
High Temp Resin mold , printed at 25 µm layer height, rinsed in isopropyl alcohol for six minutes, cured for 120 minutes at 80°C, and thermal cured for three hours at 160° C. This material has a HDT of 238° C at 0.45 MPa, the highest among Formlabs polymers and one of the highest among polymers on the market. These characteristics allow it to withstand high injection molding temperatures with minimal cooling time.
Form Rigid 10K Resin core and inserts, printed at 50 µm layer height, washed twice in isopropyl alcohol for 10 minutes, cured for 60 minutes at 70°C, and thermal cured for 90 minutes at 125°C to achieve higher deformation heat resistance. This polymer is an industrial material with a high glass content - ideal for casting of a wide variety of geometric shapes and under different conditions of the injection molding process. Rigid 10K Resin has a deformation heat resistance of 218° C at 0. 45 MPa and a tensile modulus of 10,000 MPa. These characteristics make this polymer a strong, extremely rigid and thermally stable molding material that retains its shape under pressure and at temperature for the manufacture of precise models. The mold frame was printed from Nylon 12 (Polyamide 12) using SLS selective laser sintering technology.
3D printing manual
After several revisions, IPC recommends the following best practices for 3D printing:
Print with Rigid 10K Resin for extended plate life.
Use a low layer height for better resolution: SLA 3D printing provides very fine texturing.
If possible, print the plate without supporting structures to achieve greater dimensional accuracy and avoid distortion.
Orient the mold so that there are no protruding parts.
Orient the mold so that there are no protrusions.
Mold printed with Rigid 10K Resin, fixed side on build platform
If possible, print both halves aligned with the assembly direction. Possible size variations can improve the compatibility and quality of the parting line.
After 3D printing the mold, machine it. In particular, adjust the parting line so that both halves of the mold match each other and do not melt. The diameter has a risk of warping, so holes may need to be drilled.
Mold printed textures from Rigid 10K Resin
Scan metrology
IPC scanned the plates to evaluate dimensional change immediately after printing and after final curing. These scanned images show less than ±0.05 mm deviation for over 75% of the details.
1. High Temp Resin. Scans of a 3D printed High Temp Resin mold: movable side (left) and fixed side (right).
2. Rigid 10K Resin. Scans of a 3D printed Rigid 10K Resin plate: movable side (left) and fixed side (right).
Injection molding
Mold Assembly
As mentioned above, it is recommended to process the 3D printed mold before assembly to ensure that critical dimensions are met.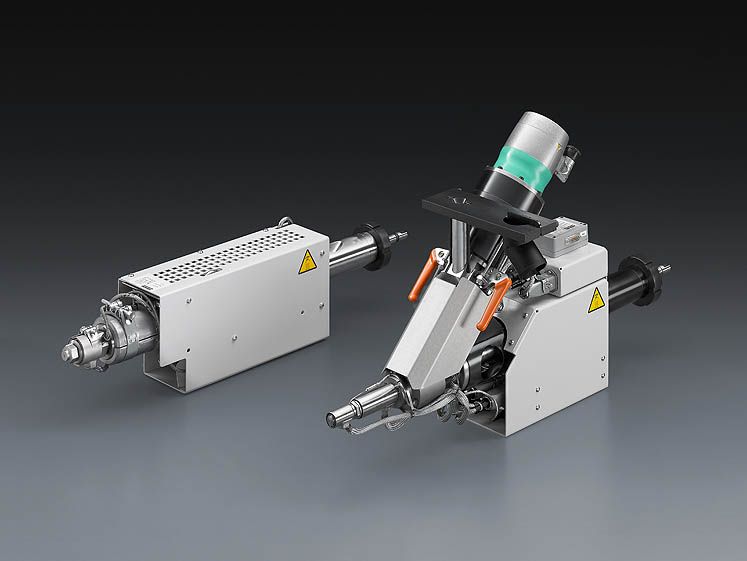 However, the multi-material mold did not need to be machined as the soft Nylon 12 (Polyamide 12) parting line is able to absorb dimensional changes. You can then add push pins or inserts. IPC recommends printing several inserts for thin models with protrusions that are at increased risk of breakage: in this case, they are easy to replace. Mold handling and assembly are operations that require care as 3D printed parts can break during processing. 3D printed molds should be placed in a metal die or master mold to withstand the pressure.
Form printed in Rigid 10K Resin and mounted in a metal matrix. Moving side with ejector pins (left) and fixed side (right).
Form printed in Rigid 10K Resin and mounted in a metal matrix. Movable side with ejector pins, inserts, SLS bezel (left) and fixed side (right).
Injection molding process conditions
The team has cast thousands of models under the following injection molding conditions:
Injection molding machine: industrial, ENGEL 150T
Injection molding material: polypropylene (PP)
Injection molding temperature: 200° C
Casting pressure: 180 bar
Mold clamping force: 125 kN
Release agent: none
Cooling system: not available. The temperature was controlled by a thermal imaging camera and the cycle only started when the plate temperature was below 36°C.
Ejection: automatic with ejection pins and robotic arm designed to move the part
Cycle time: 150 sec.
Results
IPC cast 90 polypropylene models in a mono-material mold printed in High Temp Resin.
The cast models were characterized by high surface quality and detail. However, after 31 iterations, the mold began to crack, which affected the surface quality of the remaining cast models.
Model #31 (left) and Model #90 (right) molded in High Temp Resin
Mold in High Temp Resin after 90 casts 1000 polypropylene models with a multi-material mold printed with Rigid 10K Resin.
The cast models were characterized by high surface quality and detail. There were light fusions after the first castings and small cracks around the core clamps after 900 castings.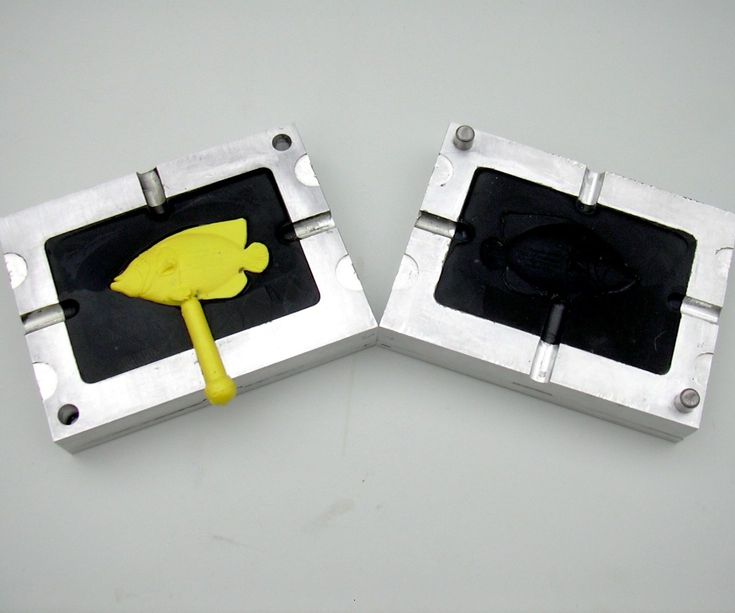 Lightening appeared at the place where the sprue was supplied.
Light fusion on last model (left) and small cracks after 900 castings on Rigid 10K Resin core.
Textures on finished models molded in multiple materials.
IPC recommends choosing Rigid 10K Resin to maintain shape durability.
This polymer is less brittle and exhibits better load strength than
High Temp Resin. The 3D printed mold should be processed to improve parting line accuracy and reduce flashover. Using a multi-material soft-framed mold is a great alternative solution for compensating for dimensional variations. IPC suggests that the molding process will be more difficult when dealing with viscous materials such as polycarbonate (PC),
as well as casting temperatures above 240° C.
IPC evaluated the possibility of using 3D printed injection molds in low volumes. With a mold core printed in Formlabs Rigid 10K Resin and a soft frame printed in Nylon 12 (Polyamide 12), thousands of polypropylene parts have been cast, reducing printing costs by 80-90% compared to using a metal mold.