Giant 3d printer builds homes in 20 hours
Icon's giant 3D printer can print the walls of an entire house in 24
Icon's giant 3D printer can print the walls of an entire house in 24
Homepage

Co.Design

Tech

Work Life

News

Impact

Podcasts

Video

Innovation Festival 360

Subscribe
Help Center
fastco works
AWS

Deloitte

Dept

Elevate Prize

EY

IBM

Klarna

Visa

FastCo Works

An award-winning team of journalists, designers, and videographers who tell brand stories through Fast Company's distinctive lens
FC Executive Board
collections
Fast Government

The future of innovation and technology in government for the greater good

Most Innovative Companies

Fast Company's annual ranking of businesses that are making an outsize impact

Most Creative People

Leaders who are shaping the future of business in creative ways

World Changing Ideas

New workplaces, new food sources, new medicine--even an entirely new economic system

Innovation By Design

Celebrating the best ideas in business
Newsletter
Events
Courses and LearningAdvertiseCurrent Issue
SUBSCRIBE
Follow us:
By Adele Peters3 minute Read
Later this year, in a remote part of Southern Mexico, 50 families will move into the world's first 3D-printed community.
And on the outskirts of Austin, Texas, six people who were formerly homeless will move into small 3D-printed homes this May. The two projects are the first large-scale proof that 3D printing technology could be a viable way to quickly build affordable housing.
[Photo: courtesy Icon]
"If we want to get our hands on the global housing crisis, not across hundreds of years but in tens of years, we need a highly scalable solution, which 3D printing will be," says Jason Ballard, cofounder and CEO of Icon, the company that created the massive 3D printer that built the new homes. The company is the winner of the general excellence category in Fast Company's 2020 World Changing Ideas Awards.
[Photo: courtesy Icon]
The startup's printer, at 33 feet long, works like a giant version of desktop 3D printers, squirting out a custom concrete mixture in layers like frosting on a cake. The process builds the walls of the house, with other parts, including the roof and windows, added later. "The wall system is typically the most laborious, expensive, error-ridden, wasteful part of the construction process," Ballard says.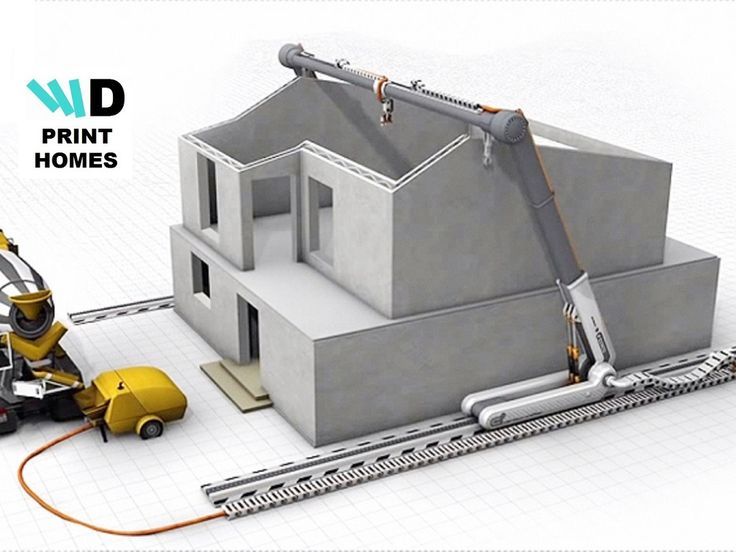 The system combines the installation of  multiple components, including insulation, into one process, and the company's engineers are now experimenting with adding plumbing and electrical wiring into the 3D print.
[Photo: courtesy Icon]
The company partnered with New Story, a nonprofit focused on finding better ways to build affordable housing, as it developed the technology. In Mexico, the team is building homes for some of the poorest residents in a rural area near the city of Nacajuca. The homes will be donated to families who are currently living in makeshift shacks that flood every time there's heavy rain and that would be likely to collapse in an earthquake. While the shacks had single rooms—with a patchwork of scraps over holes on walls and roofs—the new houses have two bedrooms, a kitchen, and a living room. For most families, it will be the first time they have access to indoor plumbing and electricity.
[Photo: Joshua Perez/courtesy Icon]
The process made it faster to build a house; the walls can be printed in 24 hours, meaning that total construction time for the whole house may be cut in half.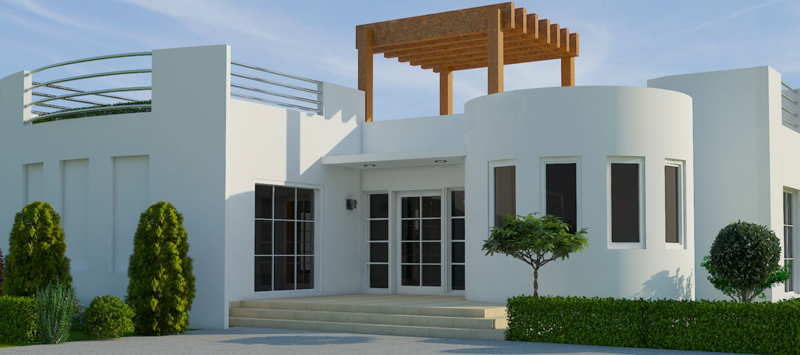 In areas where there's a shortage of construction workers, it can help fill that gap. The reduction in labor, combined with affordable materials, also makes it less expensive to build. The materials are more rugged than standard construction in the area and better able to withstand disasters like hurricanes. "Almost all other approaches to building use inherently nonresilient material that you have to mitigate with treatments or coatings or extra cost," he says. "But we're starting with a resilient material." (The material, called Lavacrete, is a custom mix that can flow easily but can also set precisely as the machine pumps it out.)
[Photo: courtesy Icon]
The first houses in Mexico were completed in December 2019; in Texas, the first few smaller homes were finished in March. The company continues to develop the technology. On the site near Austin, it attempted printing multiple homes at once. "We designed an experiment: What if we line up the printer and print three houses at a time? Would that help us go even faster and reduce costs even further? The answer turns out to be yes, absolutely.

That's another subtle way that we're able to attack cost, by being more efficient with our materials use."
[Photo: courtesy Icon]The company hasn't yet shared manufacturing costs since the technology is still at an early stage. But the goal, Ballard says, is to have a system that makes it possible for anyone to download a design and print a house in half the time of regular construction—at half the cost.
Tech
Tech
Microsoft is bringing Windows and Teams to Meta's Quest VR headsets
Tech
The Labor Department's new proposal would be a huge win for gig worker advocates
Presented By Oracle NetSuite
An epic business makeover—from tearing down walls to business silos
News
News
Why former Fed chair Ben Bernanke deserves his Nobel Prize—despite the naysayers
News
Coworking is making a comeback as companies downsize offices
News
The Aerie Real Foundation launches today after years of championing body confidence
Co.Design
Co.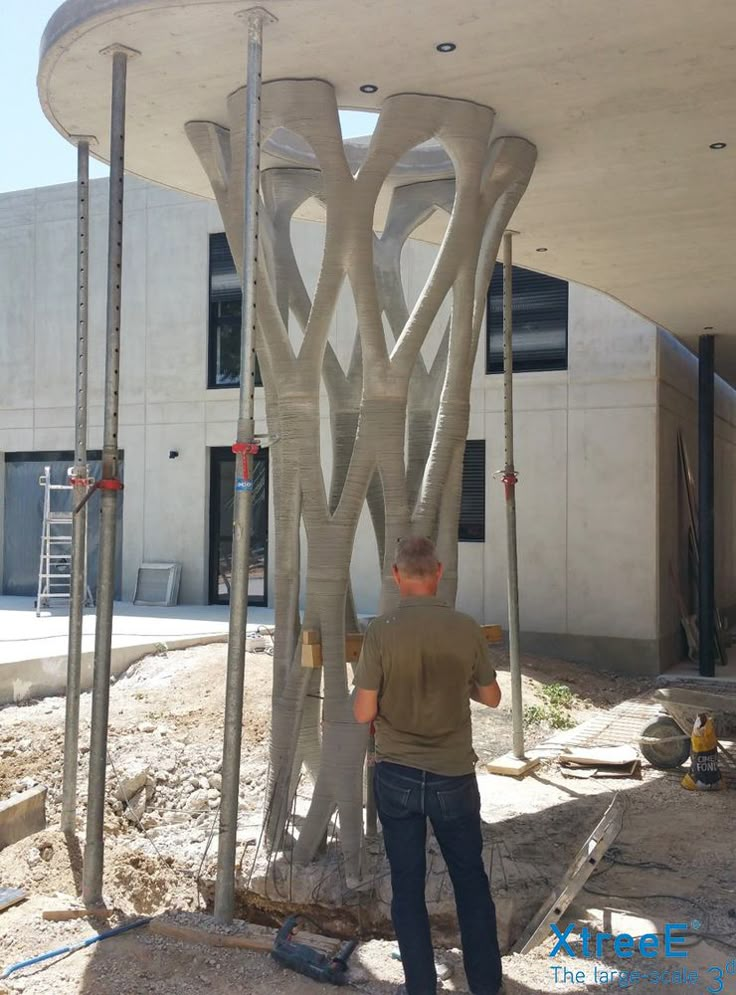 Design
AI is plunging us into a bizarro pop culture multiverse
Co.Design
How to make a design prototype
Co.Design
Fortune 500 companies are wasting millions on unused office space
Work Life
Work Life
This is what you need to do to escape the 24-hour trap
Work Life
How to take collective action for racial and gender equity at work
Work Life
"I have to make these years count"
3D Homes That Take 24 Hours and Less Than $4,000 to Print
3D Homes That Take 24 Hours and Less Than $4,000 to Print Search iconA magnifying glass. It indicates, "Click to perform a search". Insider logoThe word "Insider".
US Markets Loading... H M S In the news
Chevron iconIt indicates an expandable section or menu, or sometimes previous / next navigation options.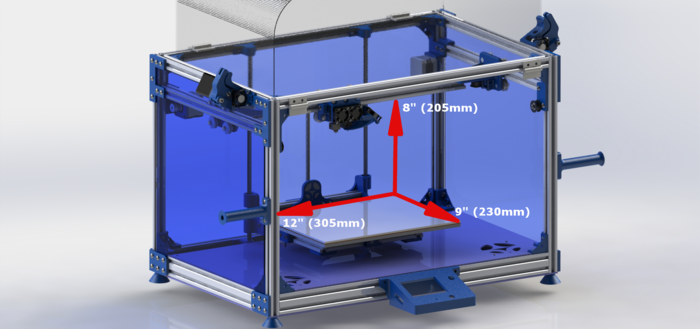 HOMEPAGE
Science
Save Article IconA bookmarkShare iconAn curved arrow pointing right.
Download the app
New Story and Icon's first 3D-printed home model. New Story/BANDD Designs
Last March, the 3D printing company Icon produced a 350-square-foot tiny home that cost $10,000 and took just 48 hours hours to build.
The company was confident that it could print a larger structure in just 24 hours for even less — around $4,000 — since the printer wasn't running at full speed.  
A year after its prototype was released, Icon is now selling an upgraded version of its 3D printer.
Printable homes represent the latest wave in construction, but they're not always cheap or easy to build.
In March, New Story, a housing nonprofit based in San Francisco, and Icon, a construction-technology company that designs 3D printers, defied these stereotypes by producing a $10,000 tiny home in just 48 hours.
Icon called the structure "the first permitted, 3D-printed home in America."
Read more: A French family just became the first to permanently live in a 3D-printed home
At 350 square feet, the house was far cheaper than the average tiny home, which has a price tag hovering at around $25,000, but can often reach six figures. Before using 3D-printing technology, it took New Story eight months to build 100 homes, each costing about $6,000.
While the prototype was being developed, Icon's printer, known as the Vulcan, was running at only 25% speed.
That gave the companies confidence that they could build a 600- to 800-square-foot home in just 24 hours for $4,000 or less.
When it comes to producing an average-sized home — around 2,000 square feet — the savings aren't quite as stark. A year after releasing its $10,000 prototype in Austin, Texas, Icon told the Wall Street Journal that printing a 2,000-square-foot home would cost around $20,000.  
More remarkable is the fact that the company's upgraded printer, the Vulcan II, is now available for purchase, and could soon be used to produce affordable homes in places like Austin and Latin America. 
Icon's first 3D model offers a glimpse of what the machine could produce in the future. Take a look. 
The Vulcan II can produce a home seamlessly onsite, without having to piece together individual units.
New Story/BANDD Designs
The printer churns out layers of cement, which amass to form the walls of the home.
Non-printed fixtures like doors and windows are installed later. 
The Vulcan II is capable of producing walls that are up to eight-and-a-half feet tall and up to 28 feet wide.
It's also made to withstand rural weather conditions, meaning it could operate during a power shortage or without access to potable water.
New Story/BANDD Designs
The home's cement mixture is also able to withstand extreme weather conditions.
The New Story prototype features a living room, a single bedroom and bathroom, and a small office space.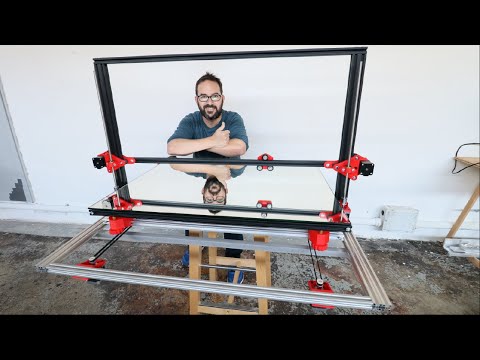 New Story/BANDD Designs
Families in El Salvador could move into the 350-square-foot homes this year, following seismic and safety tests.
New Story/BAAND Designs
Icon and New Story plan to produce more than 100 homes in El Salvador, a country whose rough terrain and frequent floods have made housing construction difficult.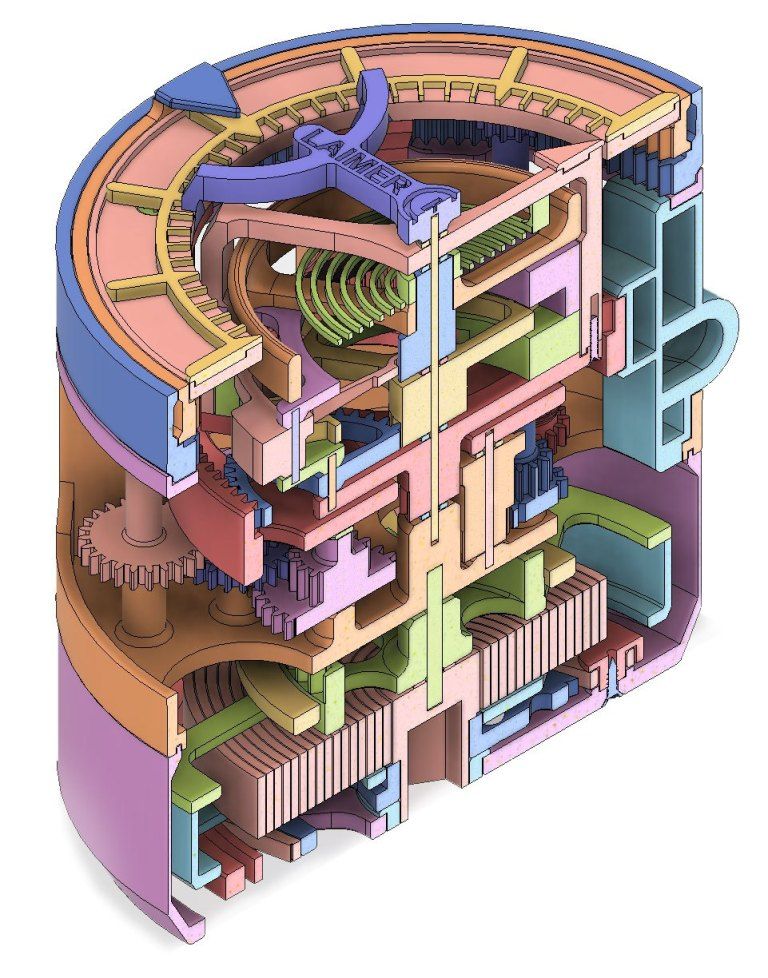 New Story is seeking $1 million to print the homes, CNN reported last year.
From there, they hope to provide safe homes to some of the 1.3 billion people around the world residing in slums.
Icon will begin shipping its upgraded printer in April.
New Story/BANDD Designs
An Austin-based developer called Cielo Property Group is planning to use the printer to build affordable homes in the area. 
The next stop? It could be 3D-printing in space.
New Story and Icon's first 3D-printed home model.
New Story/BANDD Designs
Icon is researching how its printing technology might be used to build space habitats. As the company put it: "It sounds crazy, but it would be a lot crazier to fly sheet rock and 2x4's to Mars."
Read next
LoadingSomething is loading.
Thanks for signing up!
Access your favorite topics in a personalized feed while you're on the go.
Features BI Innovation 3D Printing
More...
The world's first printed five-storey building and villa
As early as March 29, 2014, ten printed houses, each with an area of ​​200 square meters, appeared in Shanghai. The buildings were created from concrete using giant construction 3D printers. The cost of each house was $4800.
On January 18, 10 months after the first project, Shanghai WinSun Decoration Design Engineering Co announced that they have taken 3D printing to a whole new level: they built the world's tallest 3D printed building, a 5-story residential building, and printed the first villa in the world.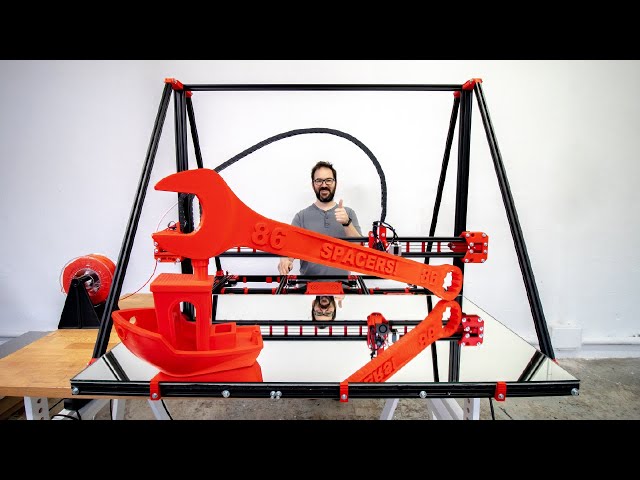 The area of ​​the villa is 1100 square meters and is rented with internal and external finishing.
In 12 years of operation, WinSun has registered 98 national patents for building materials. The company started its innovative path in construction back in 2004, when it developed a 3D nozzle for automatic supply and spraying of building materials, and in 2008 the first wall was printed.
More than 300 representatives of construction and investment companies gathered at the press conference. WinSun's CEO said the company's success is due to the uniqueness of the presented method. Firstly, an exclusive building material, which is a mixture of recycled construction waste, fiberglass, steel, cement and special additives. Secondly, the construction 3D printer itself is 6.6 meters high, 10 meters wide and 150 meters long. Such dimensions make it possible to increase the efficiency of construction by 10 times.
The company believes that thanks to 3D printing technology, it is possible to save up to 60% of materials and reduce construction time by 50-70% while reducing labor costs by 50-80%.
In the future, the company plans to build bridges and high-rise office buildings using a 3D printer.
Presented today, the villa was designed for the Taiwanese company Tomson Group, the largest real estate agent in Taiwan, and the total construction costs amounted to $161,000 and there are already 10 pre-orders.
The director of the company hopes that with their 3D technology they will be able to undermine the usual picture of a construction site where noise and dirt reign. The new construction method is more compact and efficient.
The villa and the five-story house, which were printed by a giant 3D printer, comply with local construction standards, while the company notes that in addition to developing the method itself, it is necessary to carry out comprehensive work to introduce new standards, taking into account modern realities.
The presentation also featured a one-story house, an order for which was placed by the Egyptian government. The house was printed in one day and is part of an overall production plan for 20,000 units.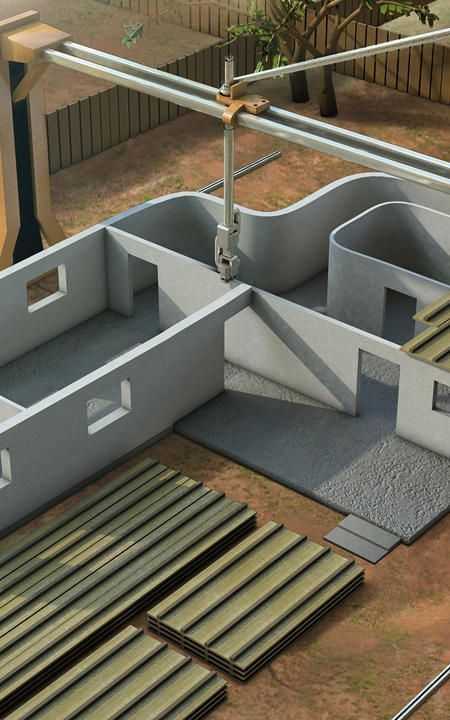 Today's display site also featured a one-story house pre-ordered by the Egyptian government, which will soon be shipped to Egypt. As Ma explained, "This house was printed in one day, and is part of a total order of 20,000 units."
WinSun announced the start of cooperation with the Egyptian company Nile Sand Material Technology Co. Ltd. Within two years, the companies together plan to set up 12 factories in the desert. Solutions are currently being sought for the use of sand for printing. Already, they have discovered that sand is great for creating walls that prevent the spread of the desert.
Contracts have also been signed with Winsun Global, a joint venture between American and Chinese companies. Over the next three years, factories will be established in Saudi Arabia, the United Arab Emirates, Qatar, Morocco, Tunisia and the United States, as well as in more than 20 countries. In particular, the program is aimed at developing the countries of the Middle East and Africa - providing low-income people with cheap housing.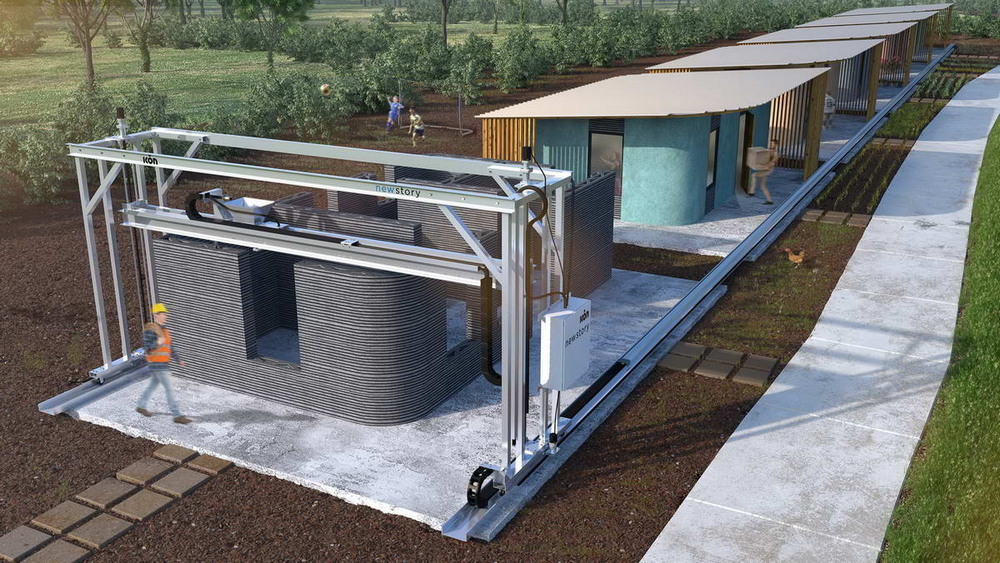 The first batch of 3D printers is ready to ship.
Finally, Winsun announced a joint venture with China Railway 24th Bureau Group. Construction of 5 factories in Shanghai, a high-tech park in Hebei and Heilongjian provinces, as well as in Mexico and Russia.
The enterprises will produce building materials for 3D construction and components of the construction printers themselves.
It can be added that there are cooperation agreements with designers from all over the world who will be able to submit their 3D projects for printing houses.
By increasing efficiency, reducing waste, creating safer and quieter construction sites, new opportunities are opening up for humanity, and this is just the beginning of the 3D printing era. The day is getting closer when settlements on other planets will cease to be pictures from the screens, but will move into the category of "downloaded and built".
Below are photos of the world's first printed villa and high-rise building.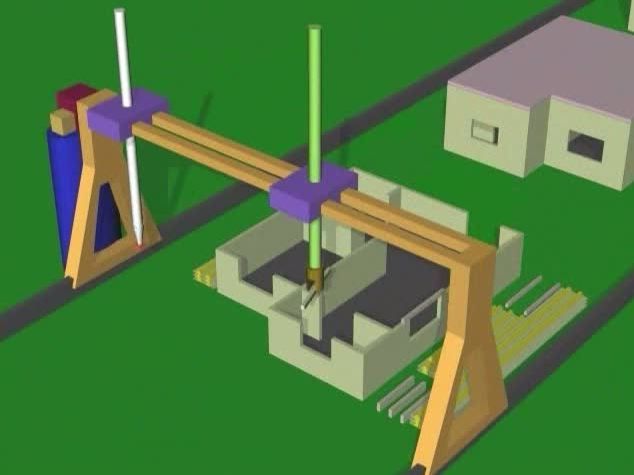 FINDOUT.SU
By clicking the "Continue" button, I accept the privacy policy
In 1986, the American Chek Hull formulated the concept of three-dimensional printing, and two years later his compatriot Scott Crump developed the FDM technology based on it - molding through the decomposition of a melting material. All currently operating three-dimensional printers owe their appearance to her.
The construction 3D printer uses extrusion technology in its work, in which each new layer of building material is squeezed out of the printer on top of the previous layer. In this case, there is no need to talk about high resolution printing, and this is not critical for construction, since concrete is easily amenable to subsequent processing and finishing.
To make the design durable and smooth, multi-layer printing is used instead of conventional printing. The result was the world's first hollow core panel with double rounded contours.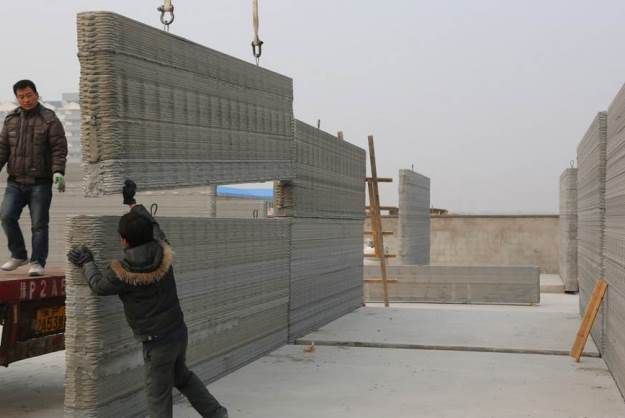 A group of scientists from the University of Southern California, led by Professor Berok Kosnevis, proposes to install a giant 3D printer on a construction site by connecting a computer with special software to it. After that, it remains only to ensure a continuous supply of concrete to the 3D printer. At the command of the operator, the 3D printer will pour the foundation of the future building and form its walls. The construction team will only have to control the 3D printing process and lay floor slabs at different stages of building construction.
The printer builds walls by laying multiple layers of concrete on top of each other, adding wiring and plumbing as it goes. The result is a finished building, only without doors and windows. The printer can also paint walls and lay tiles. Thus, the printer is able to perform up to 90% of the operations associated with the erection of buildings.
The Contour Crafting 3D Printer has been developed specifically for the construction of budget housing.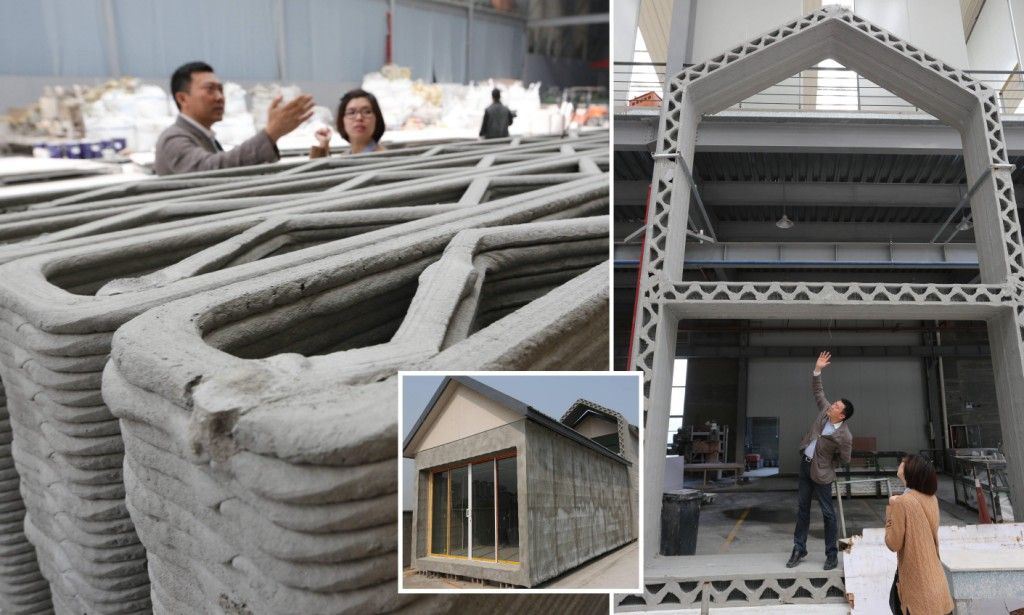 However, over time, it can be modified to build more expensive luxury housing, as well as for larger non-residential premises.
At this stage in the development of 3D printing technology, it is planned to build houses with a total area of ​​up to 230 square meters in no more than 20 hours.
The use of 3D printers in construction will make it possible to move away from traditional building forms and create irregularly shaped houses with curved contours and lines.
3D printing can be used to build luxurious creative homes with unique design elements. Imagine something that is aesthetically perfect and yet built in just a few hours without the potential danger to builders.
Concrete 3D printing will also be useful for building houses in areas affected by natural disasters, in poor developing countries and in all other cases where it is necessary to provide housing for a large number of people in a short time.
Raw mixtures for construction printers
General requirements for the compositions of fine-grained concrete for a construction 3D printer
should also have a working mixture with tixotropic and adhesive properties, it must be used to the printer and at the same time time not to spread under the influence of subsequent layers.