Anet a8 desktop 3d printer prusa i3
Anet A8 vs. Prusa i3
Martin
Besides many test devices, Martin now has his fourth own 3D printer running and prints as a hobby for friends, family and himself. He is happy to share his experience with each new article.
Latest posts by Martin (see all)
Disclosure: Links marked with * are Affiliate Links. I earn from qualifying purchases if you decide to make a purchase through these links – at no additional cost for you!
---
When talking about 3D printers as DIY kits, the names of two world-famous devices – the Prusa i3* and the Anet A8* – are often mentioned.
The Prusa i3 was developed by the Czech hobbyist and inventor Josef Prusa, who over the years has turned his idea and ambition into a company with 500 employees. Thus the Prusa i3 can fall back on much more experience in the market.
The A8 from the Chinese manufacturer Anet is often referred to as a replica of the Prusa i3 and is at least as often put on a par with the Prusa i3.
But is it really like that? Which of the two 3D printers is the better choice for the hobbyist 3D printer fan?
What are the advantages and disadvantages of the individual models?
In the following text, we will answer these and other questions and will show why and what the Prusa i3 is a little bit better than the cheaper Anet A8. Where would the Chinese company have to make changes in order to make both makes really look equal?
| | Anet A8 | Prusa i3 |
| --- | --- | --- |
| Performance  | 100 W  | 150 W |
| Print material  | ABS, HIPS, PLA, PETG etc. | ABS, HIPS, PLA, PETG etc. |
| Print volume  | 250 x 210 x 200 mm | 220 x 220 x 240 mm |
| Printing technology  | FDM | FDM |
| Print speed  | 100 mm/s | 40 – 120 mm/s |
| Nozzle diameter  | 0,4 mm | 0,4 mm |
| Coating thickness  | 0. 1 – 0.3 mm | 0.05 – 0.35 mm |
| File Formats  | STL, OBJ, G code | STL, OBJ, G code |
| Filament diameter  | 1.75 mm | 1.75 mm |
| Positioning accuracy XY | 0.012 mm | 0.012 mm |
| Positioning accuracy Z | 0.004 mm | 0.004 mm |
| Memory card  | SD card | SD card |
| Delivery  | As a kit | As a kit |
Prusa i3 on Amazon*
Amazon*
Anet A8 on Amazon*
Amazon*
Table of Contents:
1 Two Very Similar and Popular 3D Printers
2 Prusa i3

2. 1 Prusa i3 – Advantages
2.2 Prusa i3 – Disadvantages

3 Anet A8

3.1 Anet A8 – Advantages
3.2 Anet A8 – Disadvantages

4 Prusa i3 vs. Anet A8 – Direct Comparison

4.1 Design
4.2 Hardware
4.3 Qualitative Performance
4.4 Work Performance
4.5 Assembly
4.6 Online Help
4.7 Price
4.8 Technical Overview

5 Further Information
6 Related Questions

6.1 In addition to the improvements made by the open-source community, are there own further developed models for the Anet A8 and the Prusa i3?
6.2 If the Anet A8 is a copy of the Prusa i3, isn't it possible to use cheap spare parts of the A8 for the i3?
6.3 If the Prusa i3 has so many advantages, couldn't it reach a more valuable level with the improvements from the community?

7 Conclusion
Two Very Similar and Popular 3D Printers
The Prusa i3* and Anet A8* are two 3D printer models that come as a set for self-assembly.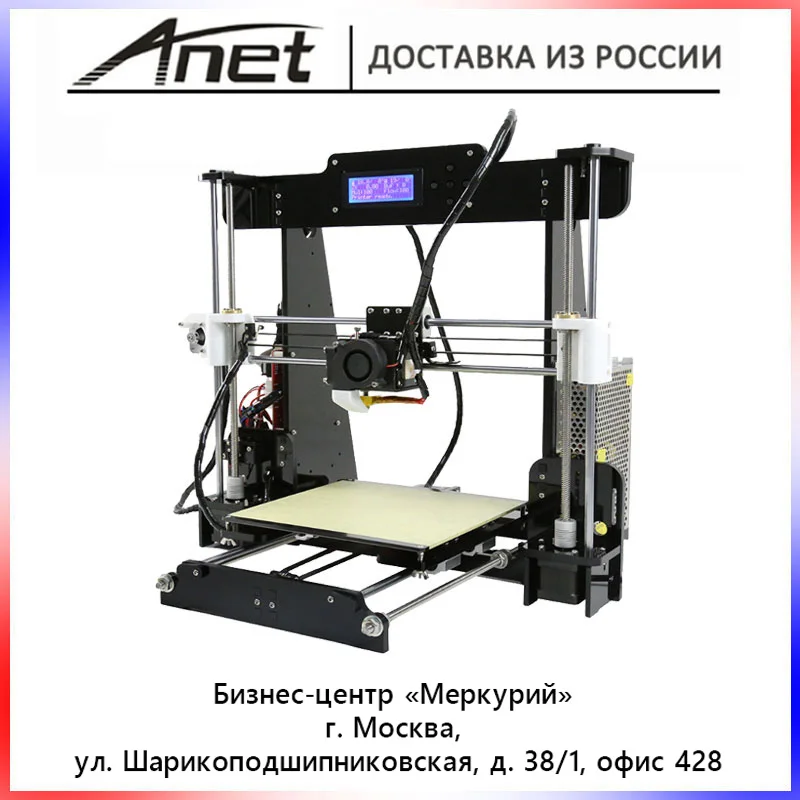 While the Prusa i3 is among the world's best-known devices, if not the number one in the popularity of this category, the Anet A8 is next in line.
The reasons for the high demand for both brands are, on the one hand, that both are open source solutions, i.e. the manufacturers have released the software codes and allow any user to modify the printers as desired and adapt them to individual requirements. On the other hand, the prices for the services received are already outrageously low, so that every student can immediately implement his or her own ideas.
At the end of this text, you should decide for yourself which of the two printers is the right one for your wishes and ideas.
In advance, we can already say that one of these two branded devices is a good purchase decision for every home user.
Let's take a closer look at the individual models first.
Prusa i3
When inventor Josef Prusa set up his own business in 2012, he had no idea that his 3D printer would become a globally desired product.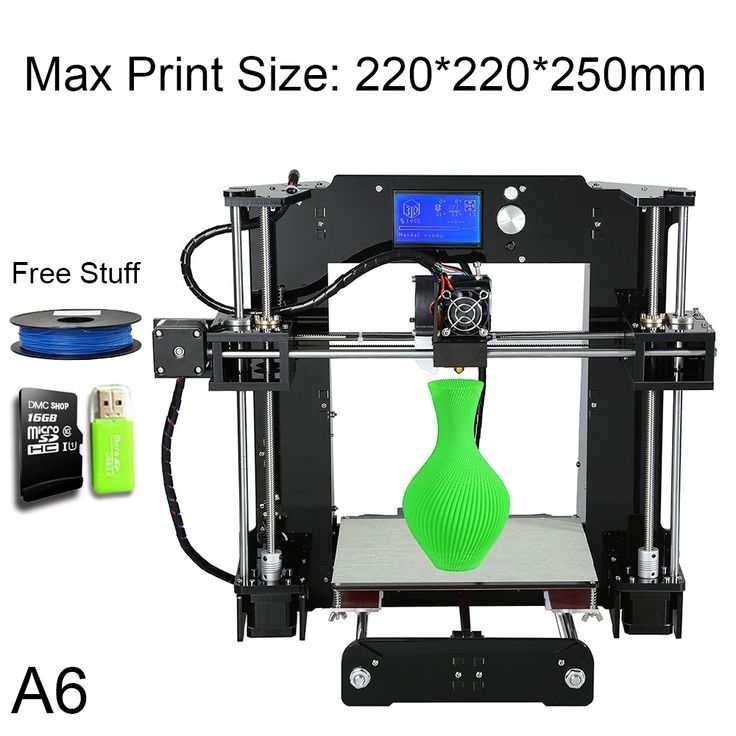 Introduced in 2012, the Prusa i3* has a print area of 250 mm x 210 mm x 200 mm. This allows the printer to print large and small objects.
Prusa i3 on Amazon*
Check Price at:
Amazon*
Despite the very reasonable price, the printer allows a print accuracy of up to 50 micrometers, which was previously only available in higher-end devices.
The combination with the exchangeable 0.4 mm nozzle thus turns the do-it-yourself class into a high-quality product.
The Prusa i3 can be operated with ABS*, HIPS*, PLA*, PETG* and other common filament materials.
However, due to the open-source concept of the printer and the existing heatable bed, you can successfully use almost any material on this printer.
At the same time, there are countless modifications, improvements and problem-solving tools from the worldwide group of thousands of users who exchange information via blogs and chats.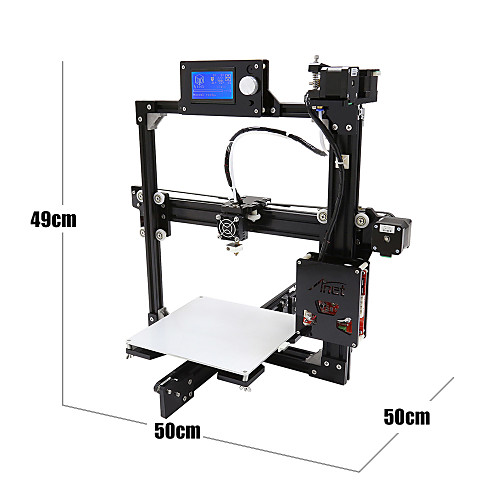 So there is always someone who can help you with problems.
Another highlight of this model is the printing speed of 100 mm/s.
A printer with this speed and the high print resolution is normally only found in the expensive classes.
Added to this is automatic printer bed leveling in the X, Y and Z directions.
The axes are compensated by a probe on the printer head.
The device is supplied with an LCD display with a rotary knob, which allows quick menu changes and optimization of parameters even during the printing process.
As a do-it-yourself kit, you have to do a lot of assembly work with this printer. But even here it should be noted that all important parts are made of high-quality plastics or aluminum. This distinguishes it from other kits in terms of stability and durability.
Related Post:
Prusa i3 MK3 vs MK3s – Is the Upgrade Kit Worth it?
Prusa i3 – Advantages
The Prusa i3 delivers exceptionally good print quality at a low price.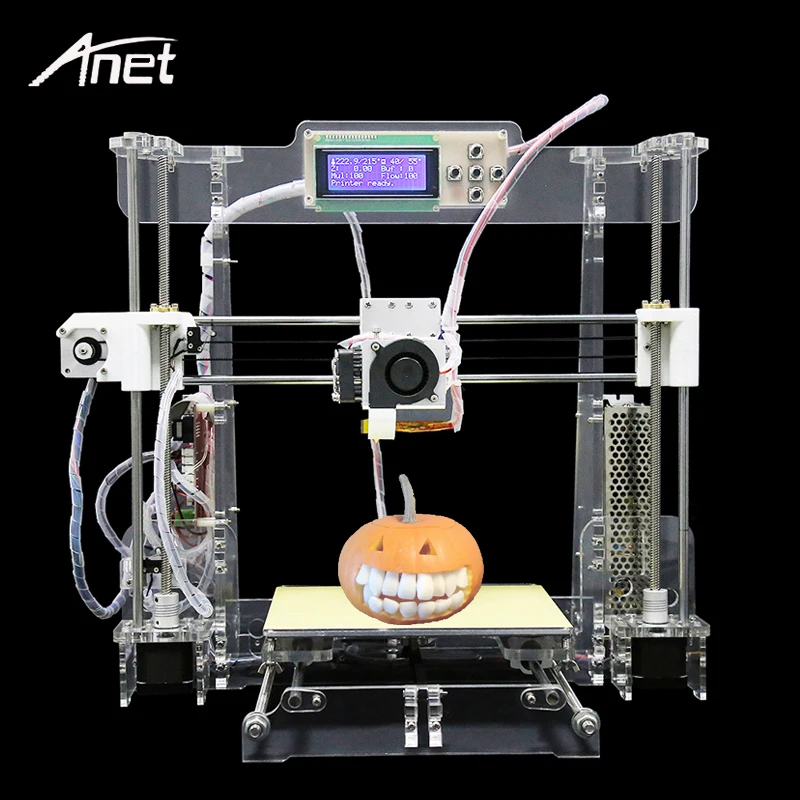 Creating bridges and overhangs is no problem for this model.
One of the reasons for this is the robust structure of the 3D printer. Furthermore, the device offers an automatic bed alignment, which is not common in this price range.
The online community is extremely large and helpful when it comes to problems or improvements.
In addition, Prusa's support team also responds quickly and competently to inquiries. Newer models have collision protection and a pause and restart function.
This is a very useful feature when changing the filament roll, for example.
At this point, we should also mention the Prusa Slic3r PE software, which makes it really easy to convert 2D models into a 3D printing concept and to perform the printing.
Prusa i3 KIT (source: shop.prusa3d.com)
Prusa i3 – Disadvantages
One of the less pleasant things about the Prusa i3 is its unreliability in printing processes with long print paths.
Despite the visual stability of the peripherals, vibrations and deviations can occur during printing.
The printer's default settings often contain too many support structures that are not necessary. Thinning out these settings could minimize sources of error during operation.
In general, the concept of the device is designed so that the high-quality components used are durable and rarely need to be replaced. However, if this is the case, the purchase of branded goods has a negative effect on the maintenance costs.
In contrast to other printers of the inexpensive category, no parts can be printed by the user and no standard elements can be used.
Related Post:
Prusa i3 MK3 Specifications & Why the MK3s Is Better
Anet A8
The 2017 model from the manufacturer Shenzhen Anet Technology is based on the design and concept of the Prusa i3 printer.
The working area of the Anet A8* is 220 mm x 220 mm x 240 mm, which is slightly larger than that of the Prusa i3.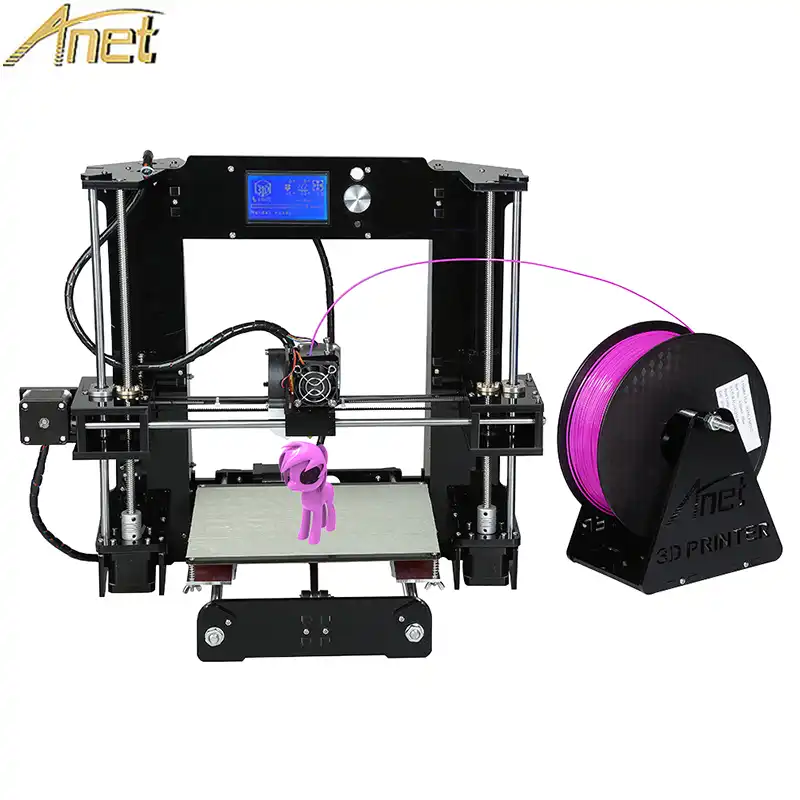 Anet A8 on Amazon*
Check Price at:
Amazon*
This printer is also an open-source device and therefore you can use it with several nozzle sizes. With the 0.4 mm nozzle you can e.g. achieve a print accuracy of 0.1 mm layer height to produce precise models.
Just as with the Prusa i3, there is a huge group of users worldwide who exchange information about improvements, problems or modifications online.
Due to the heated printer bed and the use of any kind of nozzle you have the possibility to use any filament material successfully. In this low price range, this flexibility is absolutely not self-evident.
The Anet A8 is equipped with an LCD display and a key panel that allows you to change the settings of the printer. With this model, you can also optimize the parameters during printing.
With the A8 delivered as a kit you have to assemble a lot. You will notice that all the important parts are black.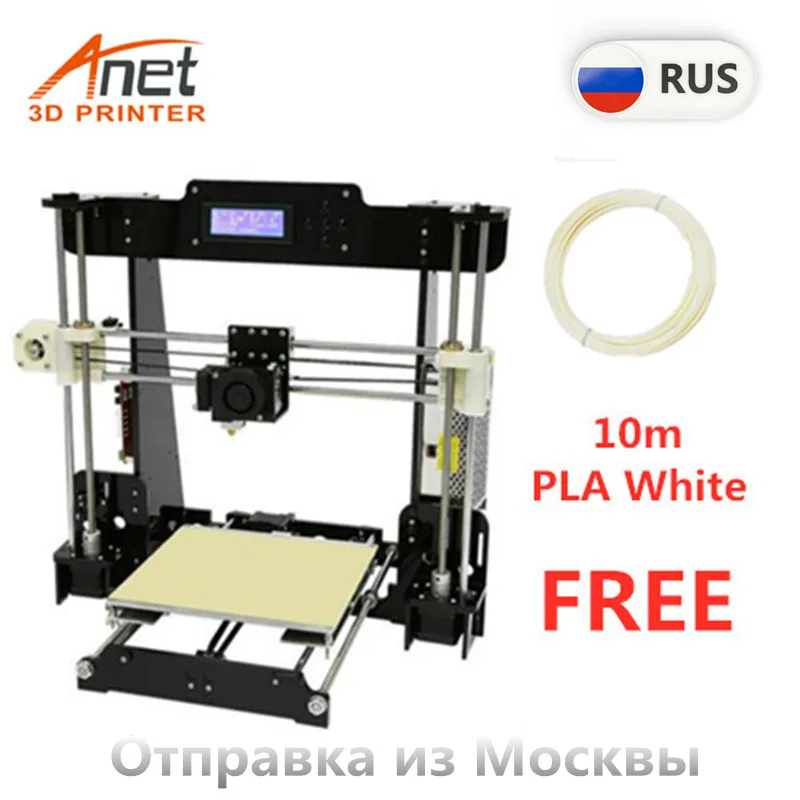 All connecting parts and movable elements were made by the printing process. This means that you can print these parts yourself.
Related Post:
Anet A6 vs A8 – Comparison Table, Features, Pros and Cons
Anet A8 – Advantages
The price of the A8 has a positive effect. It is a printer kit that everyone can afford.
Despite the low investment, it is a 3D printer that can print.
The product concept allows changes to both hardware and software.
Thanks to a huge community there are a lot of printable extensions for this model.
Furthermore, you should present the purchase of this printer as a nice project. Even the assembly is fun and the functionality of the printer can be improved with every print and every change.
In general, the Anet A8 is perfect for learning about FDM printing.
Anet A8 Printing Performance (source: anet3d)
Anet A8 – Disadvantages
The design is more spartan than aesthetic, i.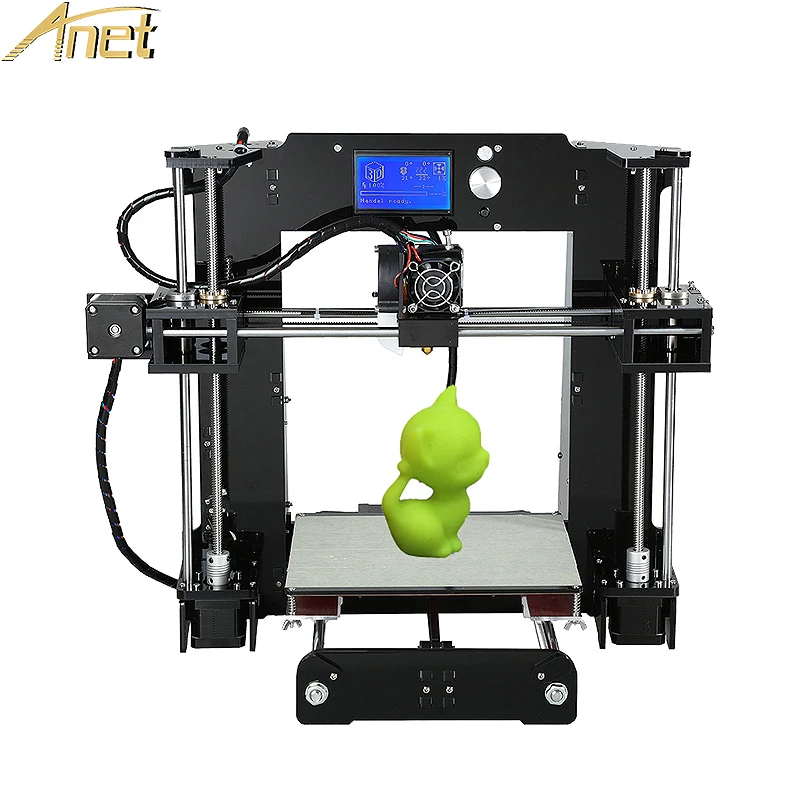 e. you can see the printer's price level. Apparently, the Chinese developers were not so concerned about the beauty of the object.
The manufacturer has saved on the assembly instructions, i.e. if you have not already assembled some of the models, you are already dependent on the help on the net.
To use the machine, you should already have some knowledge of the 3D printing process. Not everything is explained here and the sources of error are correspondingly high.
This requires a high willingness to learn from you as a user, because the amount of learning material is a challenge, especially in the beginning.
It takes correspondingly longer and a lot of patience to achieve perfect printing.
This is particularly necessary if the printer bed must be aligned manually.
There is now a solution for this, but it can only be purchased separately and must be installed by the user.
Related Post:
Anet A8 vs.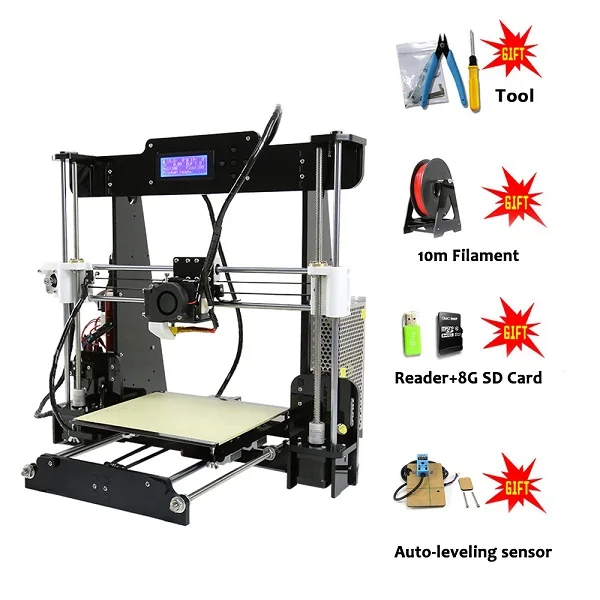 Creality Ender 3 | Complete Comparison
Prusa i3 vs. Anet A8 – Direct Comparison
Except for a few small differences, you will have noticed in the previously mentioned short descriptions of the individual models that there are only minor differences.
We will therefore now compare the two devices in certain points.
Design
The design concept is very similar for both models, which suggests that the Chinese manufacturer has adopted the concept of the peripherals from Prusa. A striking feature here is the filament spool.
In the Czech device, it is located on the crosshead above the print head, which means a short distance to the extruder and therefore less need for material guidance. In addition, the printer appears more compact and does not require any additional space. Only the height of the device should be taken into account when choosing the place to install it.
With the Anet A8, the filament spool is located outside the printer, so you have to allow for the additional space required.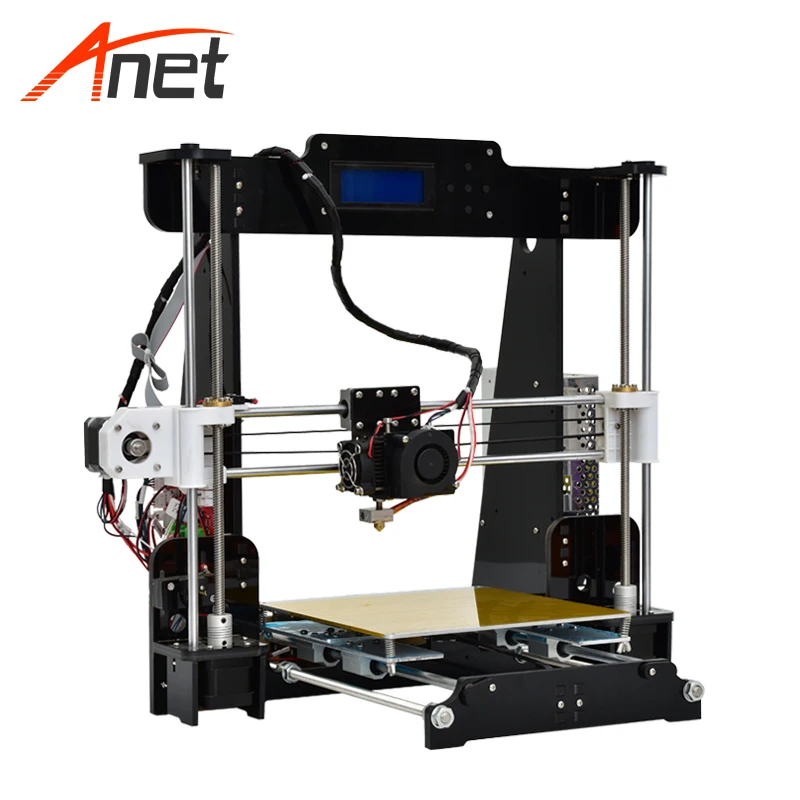 In addition, the trouble-free guidance of the filament to the extruder is a challenge or rather an occasion to research the solutions of other users from the worldwide group.
In the unfavorable case of larger filament diameters and voluminous print objects, the loose filament may come into contact with the print model.
Another difference is the mounting of the control panels. Here Anet took the compact version and placed the display with the key panel in the traverse above the print head.
On the Prusa i3, the display with the rotary knob is in front of the printer bed.
Both versions have no significant advantages or disadvantages.
This is only an aspect of beauty.
Hardware
Apart from the placement of the filament spools or the control panels, both devices look similar.
But here you have to look at the details of the hardware. Because there you can see big differences.
The Prusa uses many aluminum parts, high-quality plastics for the i3 and also uses high-quality products for the motors and mainboards of the controller.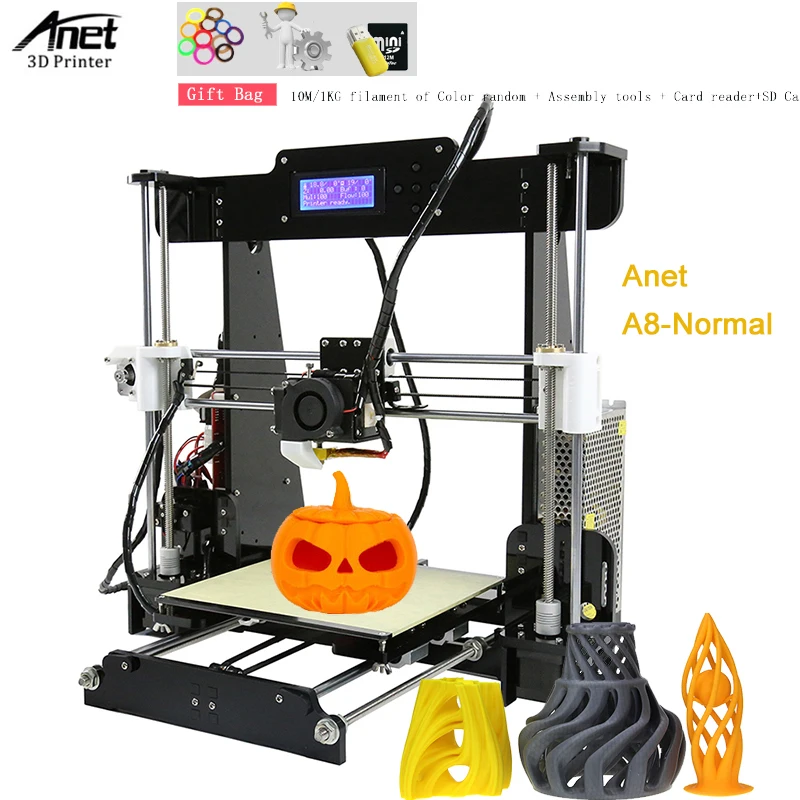 The stability of the printer is also evident in its appearance.
The A8, on the other hand, uses standard hardware and many acrylic parts that were laser cut.
The optics and the material correspond here to the low price range. Unfortunately, however, also the quality, i.e. sooner or later you will not be able to avoid the purchase or printing of appropriate spare parts.
Qualitative Performance
When using the two devices, the different hardware becomes noticeable. By using high-quality individual elements, the Prusa i3 delivers significantly better print results. The printed models are not only of high quality with fine bridges and filigree structures.
The printing speed of the Czech device is also outstanding. Furthermore, with the i3 you will learn about the advantages of automatic bed alignment. The A8 also has a heatable bed and is flexible in terms of material. But you will not find any automatic bed leveling here. Due to the open-source concept, there are now solutions available in the expert forums for retrofitting.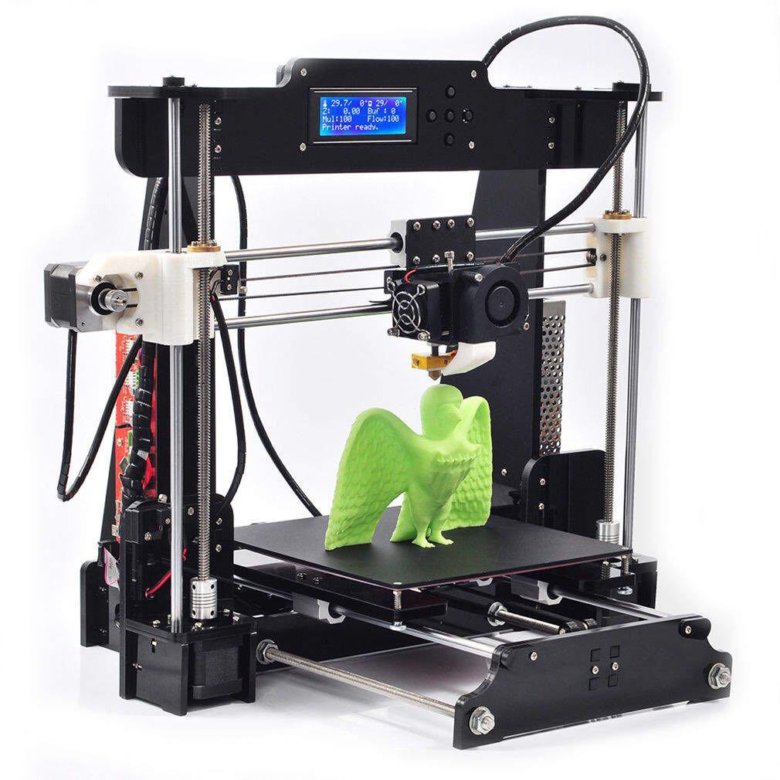 In general, the Anet A8 delivers a good printer performance that you can be satisfied within its price range. But it doesn't reach the detail level of the i3.
Related Post:
3D Printers with Automatic Bed Leveling: Is it Worth It?
Work Performance
In terms of power consumption, it is noticeable that the Anet has 50% more electrical power than its competitor. This increased value affects a slightly shorter heating time of the printer bed and the maximum printer speed of 120 mm/s. If you put more emphasis on speed, the device from China is a tick better. But if you are more concerned about your energy costs, where power consumption is especially important during long printing processes, the Prusa i3 is the better choice.
Assembly
In both cases, the models are for self-assembly, i.e. the kit comes in individual parts.
Now it is up to your skills to find out which part goes where and to have the necessary patience and calmness for it.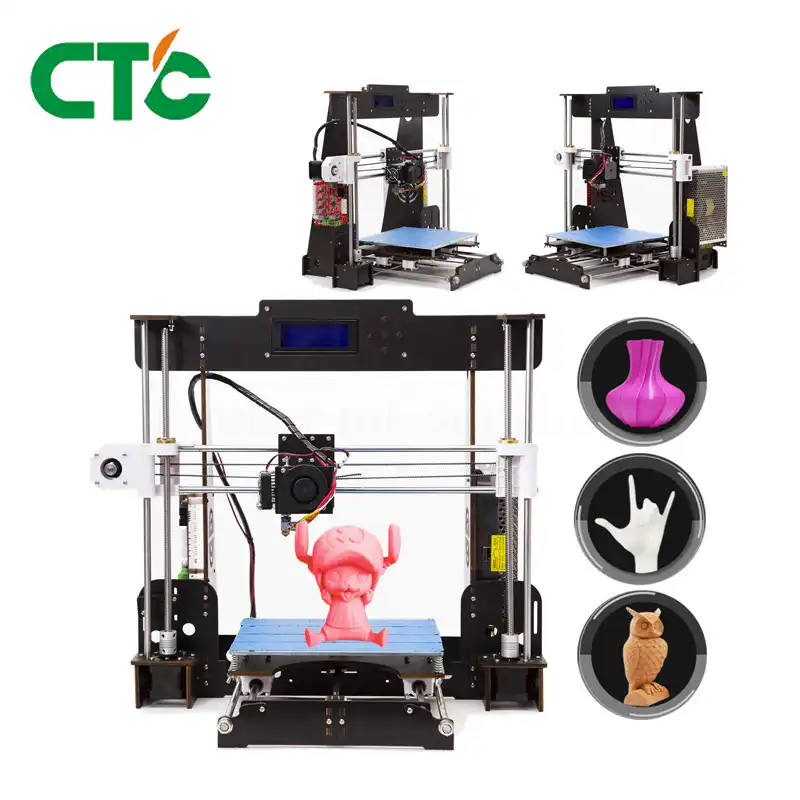 Here it is crucial which device has the better assembly instructions and explanation. Prusa has put more emphasis than Anet on simple and correct assembly. If you are stuck with the assembly of both printers, you will find a lot of videos and tips on the net, with which the assembly should be successful. For the very insecure user the Prusa i3 is also offered at a slightly higher price than pre-assembled. With this service Anet savings potential discovered. The Chinese user assumes that the user of the device can also assemble it.
Related Post:
How to Make/Build a 3D Printer at Home | Kit or DIY?
Online Help
The number of users of the Anet A8 and the Prusa i3 each forms their own large community, through which you will immediately get an answer to your questions or a solution to your problem. 
From improvements, peripheral or control changes, to extravagant print models that test the printer's performance, you'll find everything in online forums.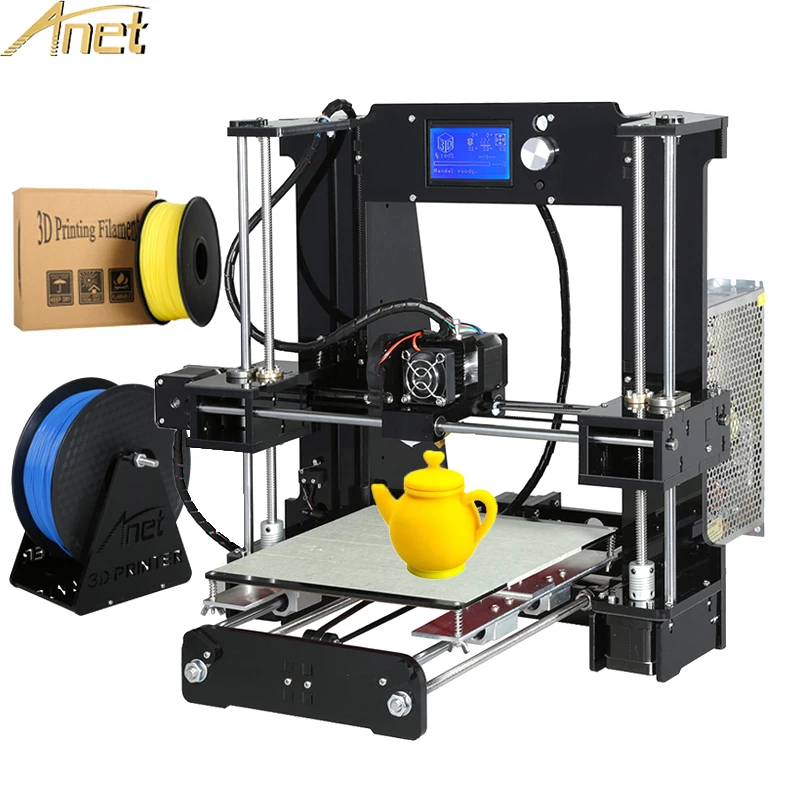 It is interesting to note that the Anet A8 is mostly used by amateurs who want to print a prototype quickly. 
The Prusa i3 community, on the other hand, consists mainly of users who value stability and quality in order to create professional models.
Price
The difference in design, quality of components and also in assembly, often mentioned in the previous sections, must result in a clear difference in price. 
The Anet A8 is on average 25% cheaper than the Prusa i3. If you take into account the low price level of both 3D printers, the device from China is actually already a product that you pick up in passing at the checkout without seriously comparing it. That goes hand in hand with the target group that Anet wants to address with this printer. The A8 is a solution that everyone in the household can have, whether they need it or not. So it is sold at a price that everyone can afford.
The Prusa i3 contains, in addition to the high print resolution and automatic bed alignment, more functions that are practical to use and ensure better quality.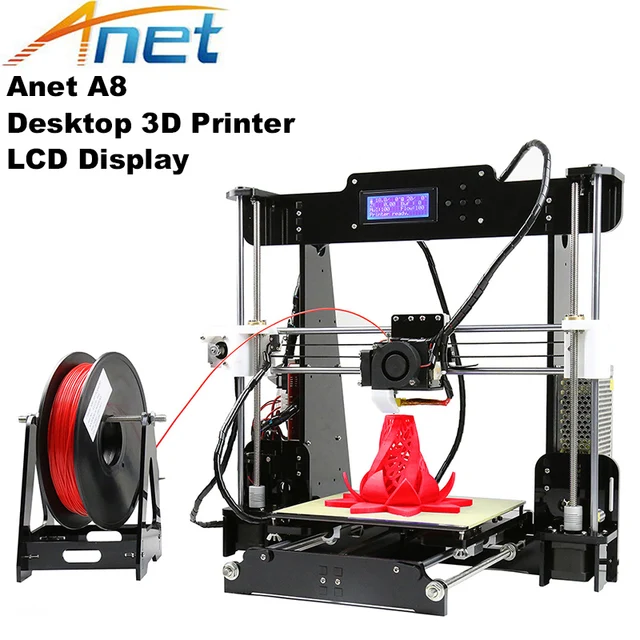 They are noticeable in terms of price, but also appeal to a target group that wants to use the printer for specific purposes.
Prusa i3 on Amazon*
Amazon*
Anet A8 on Amazon*
Amazon*
Technical Overview
If you look at the detailed specifications of the two devices, you will notice one or the other difference, but this does not have a significant impact on the comparison.
As already mentioned at the beginning, the Anet A8 is regarded as a clone product of the Prusa i3, because it is very much based on the model, both visually and in terms of its technical properties. The direct comparison shows this particularly clearly.
At the beginning of the article, you will find a table of technical characteristics of both models.
Further Information
In the comparison of the two printing devices, we have not yet mentioned one aspect, but it is strongly expressed online in all forums.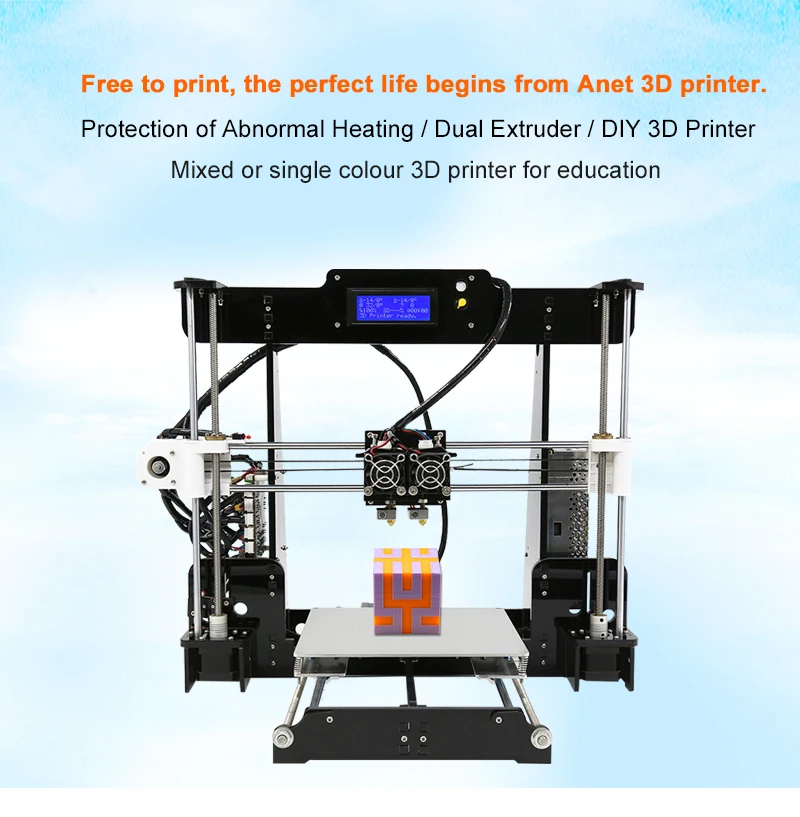 This is the marketing of the two models.
The Anet A8* was the most popular printer in 2018, while the Prusa i3* with different versions took first place for the best 3D printer kit in 2017 and in 2019.
It seems as if there is a kind of open competition between the Czech and Chinese manufacturers, where sometimes one of them wins and sometimes the other one wins.
If you look at the marketing concept in general, you will see that Prusa, as the inventor of the device, has the better cards. The company Prusa Research is proud of its models and shows it in every marketing campaign. In addition, the company's long history and the corresponding achievements, such as the fastest-growing European technology company in 2018 (Deloitte).
This strategy makes it clear to everyone that a Prusa printer is a self-developed original device with a corresponding functional guarantee and fast service.
The story of the founder and inventor Josef Prusa is very much reminiscent of Bill Gates, who also worked on Windows during his student days.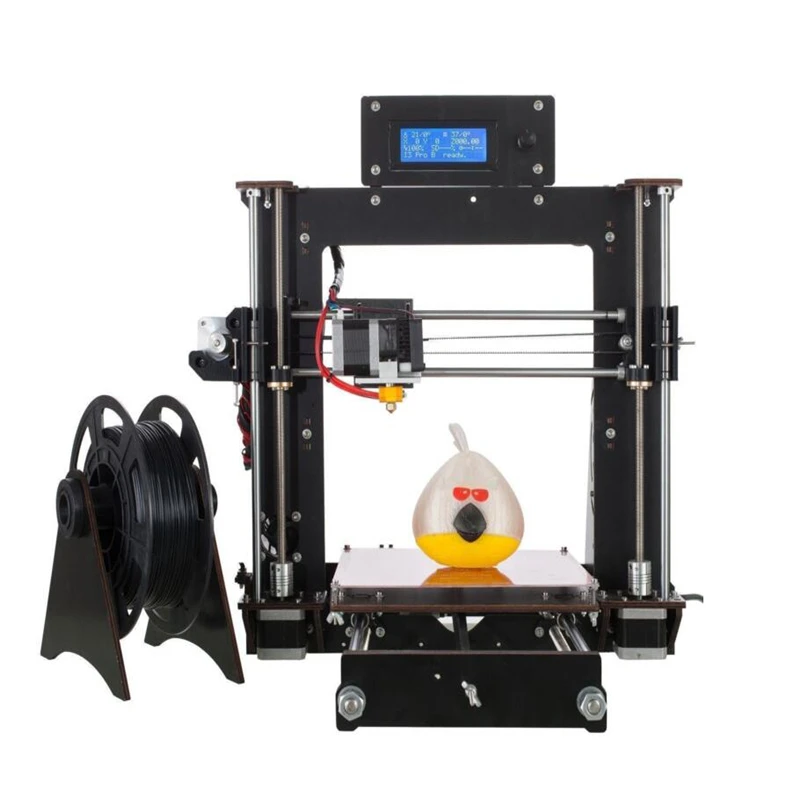 Prusa himself likes to show himself personally in the videos and you can tell that he is proud of his product and stands behind it. This identification with their own product and the information about it to the outside world is missing from the competitor.
At Anet, you can only perceive a very discreet marketing strategy. This once again creates the impression of the company that has launched the Anet A8, a cheap copy of the Prusa i3. Here four developers have united and designed the A8, i.e. it is a joint product with which nobody personally identifies. The marketing strategy as such can therefore only be considered unsuccessful.
At Anet, you can only perceive very discreet marketing. This once again creates the impression of the company that has launched the Anet A8, a cheap copy of the Prusa i3.
But with the title of the most popular printer 2018, it also shows that there are enough users who prefer a cheaper copy to the original.
Related Questions
In addition to the improvements made by the open-source community, are there own further developed models for the Anet A8 and the Prusa i3?
Yes, there is.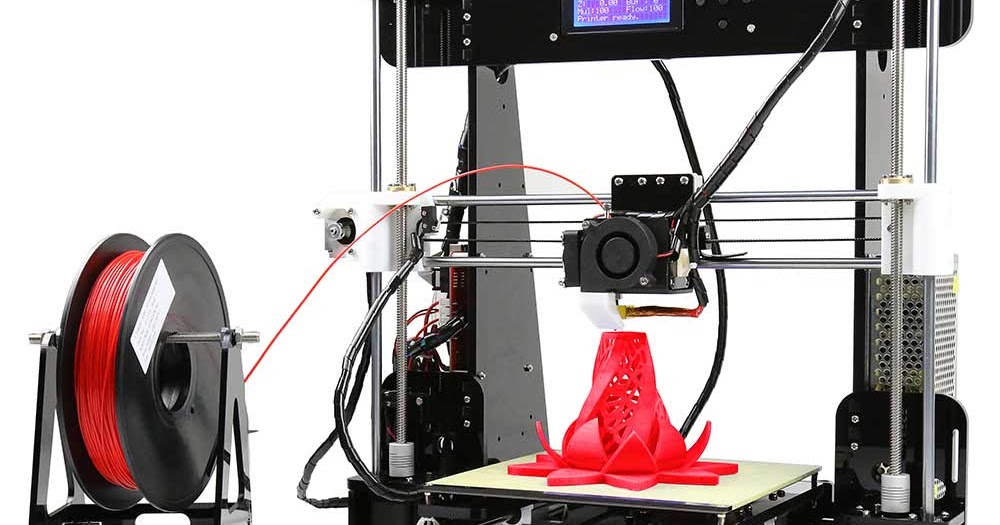 Despite the open community, Prusa has always strived to deliver a branded product with quality and is improving itself through continuous development. The latest version of the i3, for example, is called Prusa i3 MK3S* and offers, for example, a redesigned extruder, additional sensors for the filament, a magnetic heatable printer bed made of replaceable, plastic-coated spring steel and many other practical features.
In addition, there is the Prusa i3 Multi Material Upgrade 2S*. With this printer several filaments can be used in parallel and up to five different colors can be printed at the same time.
Anet has launched the A8 Plus*, which can produce larger models with a print volume of 300 x 300 x 350 mm. At the same time, this model is equipped with a complete metal frame, heatable printer bed and an automatic filament feeder. There is also a pre-installed version, which the manufacturer strongly recommends to first-time users.
If the Anet A8 is a copy of the Prusa i3, isn't it possible to use cheap spare parts of the A8 for the i3?
Definitely no. The copy of the A8 refers to the functionality, design, size and control options. But the A8 is an independent design, i.e. the components used, the frame, traverse, printer bed, etc. all have their own design and are not compatible with the i3. It would be possible to print peripheral elements of the Prusa i3 by yourself and to use replacements in the i3. But you can only do this for a short time because the printed material cannot replace the component of the aluminum material.
The printer would lose stability in the long run. Basically, the parts of the Anet A8 only fit for this printer and those of the Prusa i3 are also not suitable for the cheaper model.
Finally, you must not forget that when you exchange spare parts of the Prusa i3 with parts other than the original parts, an existing tested system is modified. This means an influence on the printer statics, on the vibration behavior and on the strength of the i3.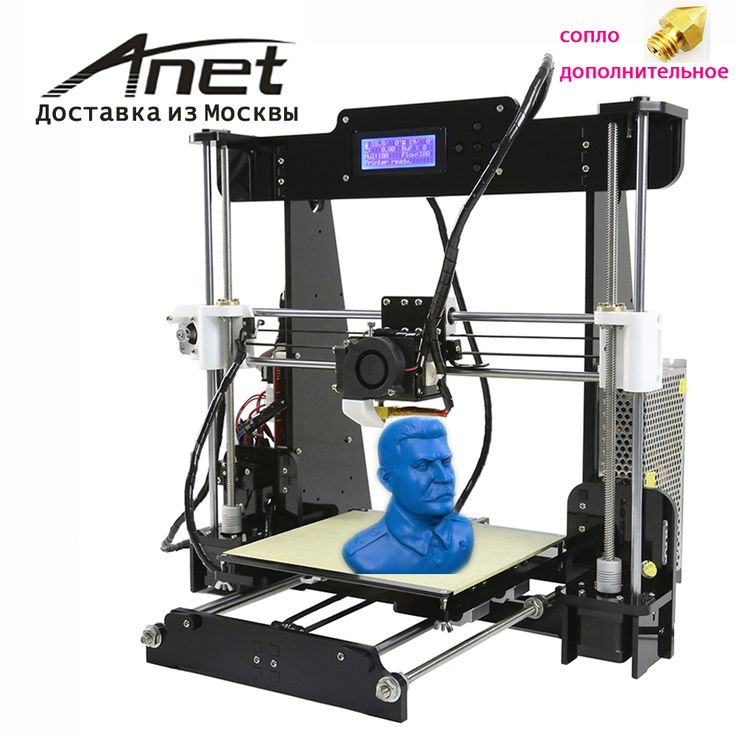 In most cases, such interventions have negative effects on the print result, i.e. paragraphs, inaccuracies or unwanted noses due to inaccurate positioning of the axes.
If the Prusa i3 has so many advantages, couldn't it reach a more valuable level with the improvements from the community?
Yes, he can. The stability of the periphery is good and there are also enough online suggestions. If you're a hobbyist interested in this device and look in the forums, you'll find plenty of approaches to tune the 3D printer to the level of professional equipment. 
Basically, the i3 is made to be changed into an individual object. In addition to the online tips, Prusa Research itself also offers the corresponding construction kits. For example, the Prusa Multi-Material Upgrade 2S, which allows you to have your i3 print five colors at the same time. 
Different types of nozzles are also used for fine model structures or voluminous elements. Further tuning of the device is the wireless connection with a Raspberry Pi* computer.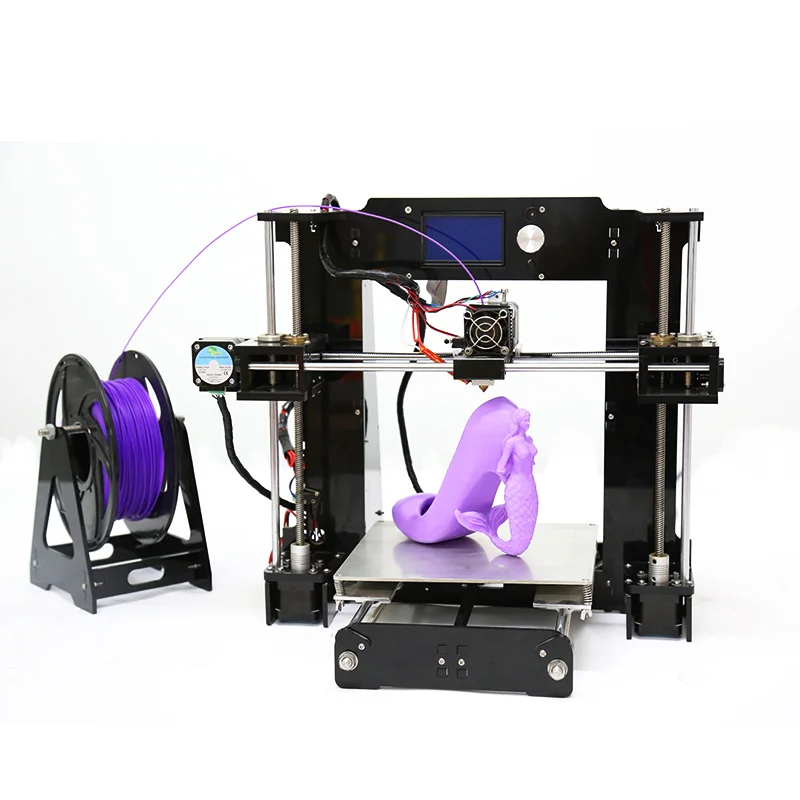 This allows the printer to be monitored from the outside and the control via the internet. This results in completely different control possibilities, which are no longer inferior to a professional device.
In addition, there are filament dryers, cable supports for the printer bed cables or other printable elements that make the device easier to use.
Conclusion
The Prusa i3* and Anet A8* are two good 3D printers in kit form in the lowest price segment. But they both deliver surprisingly good quality and, due to the open-source nature of the devices, there are no limits to your own improvements. The Prusa i3 uses higher-quality aluminum or branded parts. 
This gives the device a higher print quality and a better print speed. Special mention should be made of the automatic bed alignment and the heatable printer bed. The Prusa i3 is clearly the better choice for qualitative requirements and for the somewhat more professional printing in the low-price segment.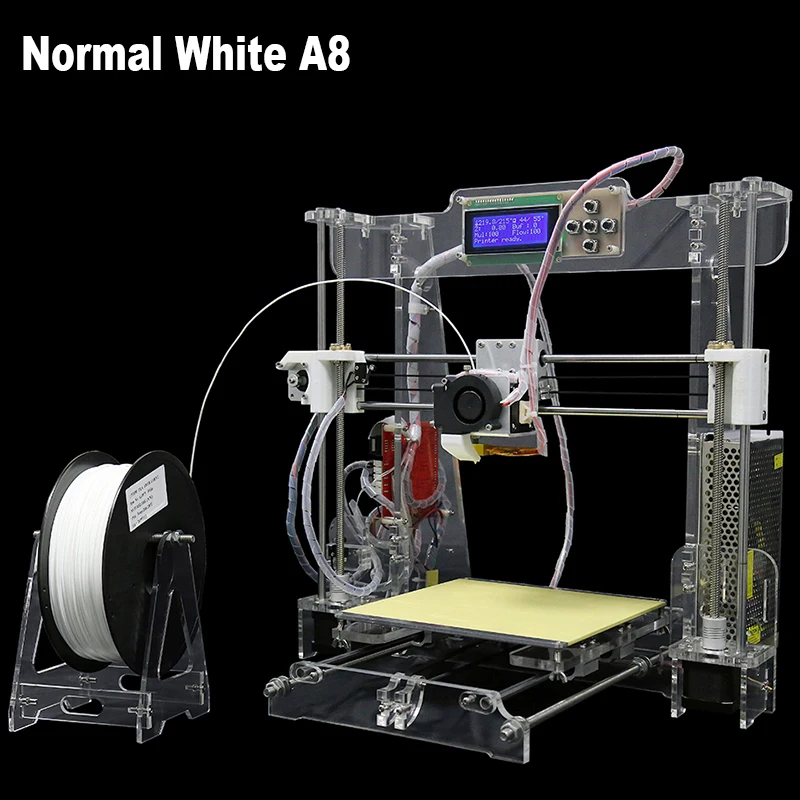 If you are simply looking for an inexpensive 3D printer for rough models and can live with complex assembly and setup of the device and compromises in print quality, the Anet A8 is well suited as a cheaper copy of the Prusa i3. Some experience with 3D printers is required to set up and operate the machine.
Finally, both devices can be upgraded with extras and appropriate effort if necessary.
For the beginner in the 3D printer world, we recommend the Prusa i3. It will immediately become routine to use, and satisfaction with the quality of the print models will also be quick to establish.
Furthermore, the Prusa i3 with its brand elements is not only designed for semi-professional applications, but also for a long service life.
Prusa i3 on Amazon*
Amazon*
Anet A8 on Amazon*
Amazon*
---
Disclosure: This website is the property of Martin Lütkemeyer and is operated by Martin Lütkemeyer.
Martin Lütkemeyer is a member of the Amazon Services LLC and other Affiliate Programs. These are affiliate advertising programs designed to enable websites to earn advertising revenue through advertising and linking to Amazon.com and others. Links marked with * are affiliate links.

Anet A8 Review - Budget ($200 or less!) 3D Printer Kit Review – Maker Hacks
The Anet A8 is a $200 (or less!) 3d printer kit. In this review we answer the question how good could a sub-$200 prusa i3 clone 3d printer kit actually be?
"Review the Anet A8 3D printer kit, 220mm x 220mm for $200 (or less)", they asked. So I take a look. Prusa-style printer. Lots of social media mentions. Some nice community prints. Meets that magic "3d printer for under $300" checkbox.
Heck yeah, I will review one of those 3d printer kits Mr Gearbest – free 3d printer, even if just for parts? Sign me right up!
Of course, part of me is skeptical.
Yeah, lots of people like this guy, but how good could a sub-$200 prusa i3 clone 3d printer kit actually be? Would all the parts be in the package? Would it arrive in good condition? (The 3d printer is after all mostly acrylic …). How well would it actually 3d print?
Only one way to find out! I gladly accepted the challenge and awaited my A8 kit in the mail … Read on to find out what it is like in reality ….
Breaking! Get the A8 for the discount price of $155.99 at Gearbest for a limited time!
Anet A8 3d printing community support
Before I even received this review printer, I did my research, and of course that means I checked out the Anet 3d printing community online.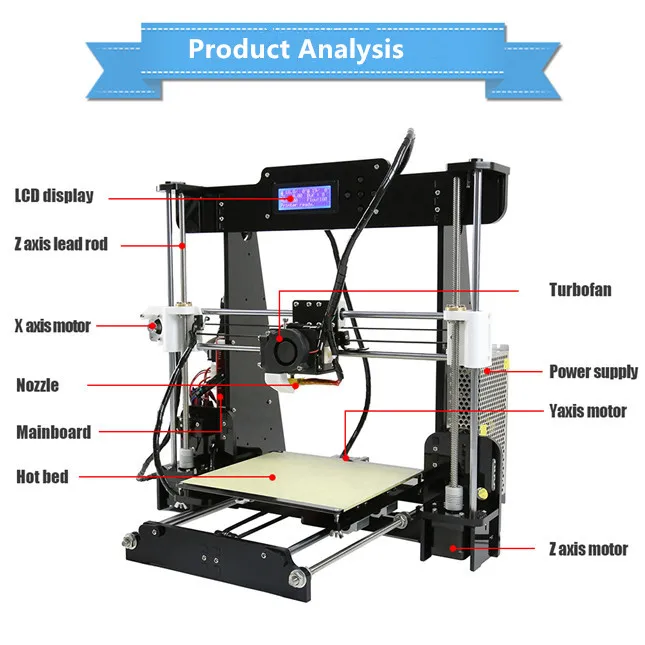 I was already familiar with some, and on the strength of that I have cautiously recommended the printer, previously. But there is a huge difference between being aware of a community and a 3d printer and experiencing it for yourself, so I dove in deeper and was extremely pleased with what I found.
The printer has excellent community support, in the form of questions answered, mods provided, and trolls kicked out!
Definitely check out the Facebook group and look around.
Another example of the strength of the community is this printer set up right away in Simplify 3D. Shows how popular it is.
A8 3d printer kit pricing
3D printer kits come in all shapes, sizes, and prices. The latter being super important.
The main appeal of this 3d printer kit, and one of the reasons for its popularity of course, is that it is so affordable. For people dipping their toe into 3d printing, or purchasing for a kid, maker space, etc, budget is a priority.
The dollar figure is going to weigh heavily, but you also don't want to buy a bad cheap 3d printer.
Anet's recommended retail price for the Anet A8 is around the $200 mark – impressive in itself – but, with regular discounts that appear, you can shave off more dollars bringing it lower. At the time of writing you can buy the Anet A8 at Gearbest for around $155.99! That means even in Canada you can get it for around $200 CAD shipped – that just blows me away.
Yes, you could buy two of these 3d printers for the price of some of its closest "budget" competitors. That's amazing value, even if you are just looking at the price of parts.
Building the Anet A8 kit
You can read about my unboxing over at 3dpc.tech – a lot of the time between unboxing and printing was stripping the 3d printer frame parts of protective covering.
Grab a beverage and a favourite movie, you are going to be at it for a while.
So. Much. Peeling.
Some pieces had holes that hadn't been fully cut, but you can resolve that easily if you are careful.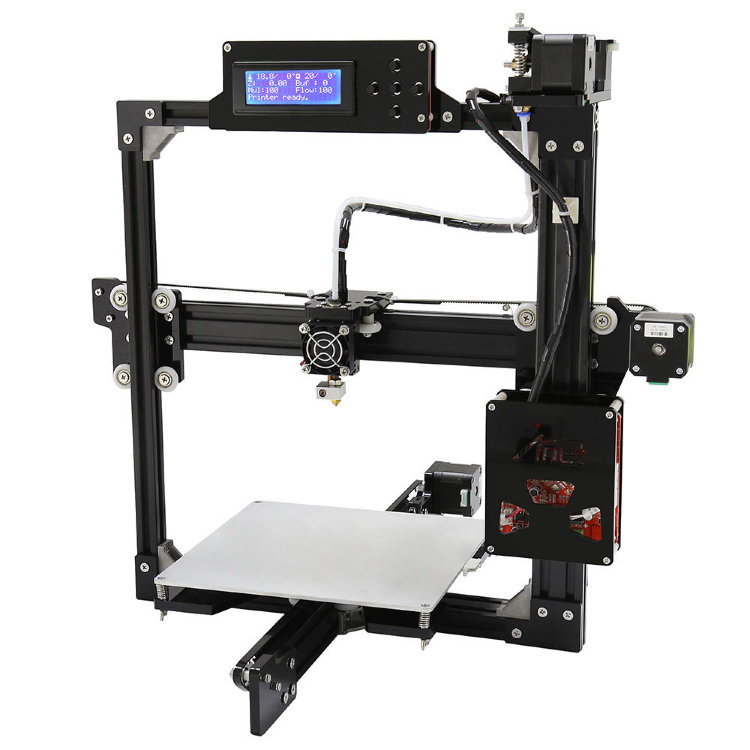 That, and the fiddly T-joints were the worst part of the build itself. You need small hands or a lot of dexterity, otherwise it just takes a little while longer, as it did for me 🙂
Tedious, sure, but necessary to bring the pricing down, so can be forgiven. You know what you are getting with a 3d printer kit, it's never going to be almost plug and play like the Creality CR-10.
The printer comes with tape right on the metal bed, and a sample of PLA, so I did a quick print off the included SD card just to check first layer.
Despite my reservations, and those couple caveats, the build went surprisingly smoothly, and after build it printed several decent prints.
Of course, this is not my first 3d printer kit by any means, but I only followed the YouTube instructions, I was under-caffeinated, and as you can see from the pictures I am not the tidiest printer builder in the world, and I managed to build with only a couple of minor issues over a weekend on and off.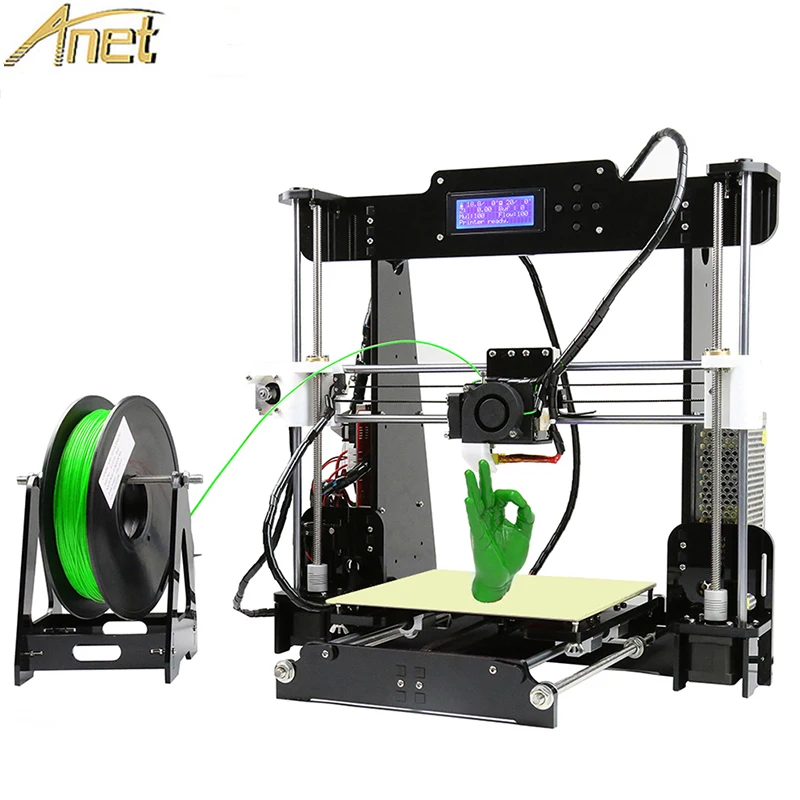 In my defence, I didn't do the cable management in case I had wired something up wrong, I am not leaving it like that 😉
Example Anet A8 3d prints
How well does it print?
Baymax, Anet A8 example print Custom 3d maze Benchy the Benchmark Tug Boat Custom Robot Chassis
Considering I did zero tuning, it prints very well for a sub $200 printer. For these 3d prints I just printed off the example Baymax gcode from the provided SD card files, then continued with the default Simplify 3D profile.
For the latest prints I increased extrusion slightly, and I need to tighten my belts. That's it.
I am not entirely happy with essentially bare wiring connections, especially coming from the power supply. The main board is exposed. All of this rules it out from classroom use unless you can build safety casing for the board and PSU.
Now this is "out of the box", as it were. The community has a lot of crowd-sourced options for improvements, mods, upgrades, tweaks, and maintenance tips, just like all the upgrades I ran through with the Wanhao Di3 that made that printer superb.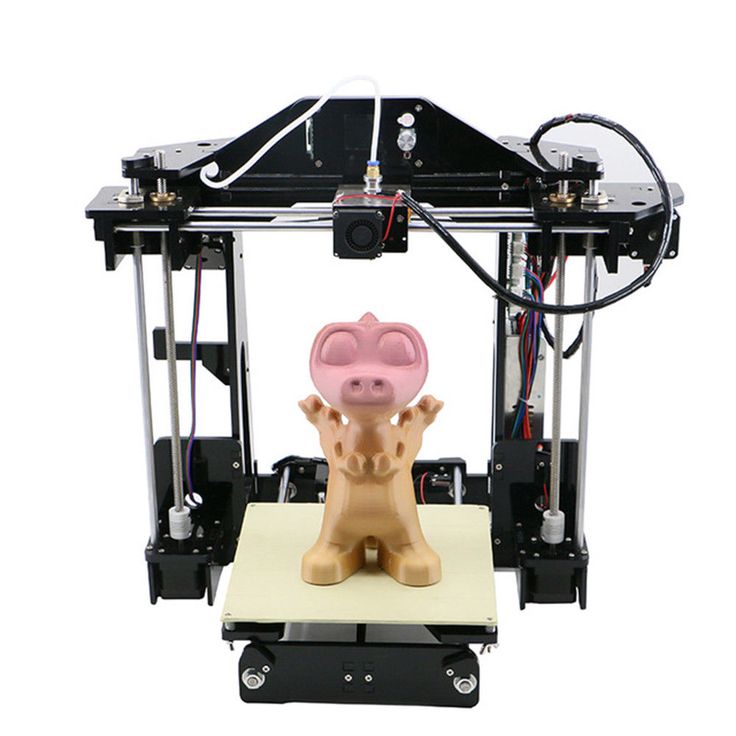 If I get time I will try some, priorities being nylock nuts on the bed, better belt tensioning, and maybe some bracing.
Right now the only upgrade I did was added a 3Dpc.tech branded Fleks3d plate (the bed size is actually a bit larger than my Fleks3d, but I have other printers so I am not worried about losing some mm, YMMV). I am seriously considering the Mk8 Micro Swiss upgrade for ability to print, well, anything pretty much.
After loading the example filament then loading up some purchased filament I slowly got used to using buttons and hitting right instead of the middle button rather than the familiar dial I am used to. If you don't already have that motor memory then it will be no big deal 🙂
Anet A8 Review Summary
So all of this in mind, what is the outcome? First, let's summarize …
Low points:
Removing all the protective adhesive paper is a pain.
Fiddly T-joints.
Bare PSU wiring, mainboard, and general cable management.
Own-brand mainboard and closed-source firmware.
Menu system takes some getting used to.
High points:
AMAZING value.
Prints great, as well out of the box as any Prusa clone I have seen, and better than some well-respected options.
220 x 200mm heated bed is a great size for beginners and most general-purpose 3d printing.
Mk8 extruder and hot end means you have easy maintenance and nozzle supply.
Design means it's easy to fix, replace, upgrade.
LCD screen and menu control – I have used printers 3x the price that don't have screens or SD printing ability!
Conclusion?
Absolutely recommended! Be careful assembling, especially around the acrylic and the wiring, and you will have an excellent budget printer!
PS!
Breaking! Get the A8 for the discount price of $155.99 at Gearbest for a limited time!
Category: Reviews and Buying GuidesTag: 3d printers, 3d printing, a8, anet, budget, kit, prusa
Answers to questions on anet a8
This tag should be used for specific questions about specific issues with Anet A8 printers.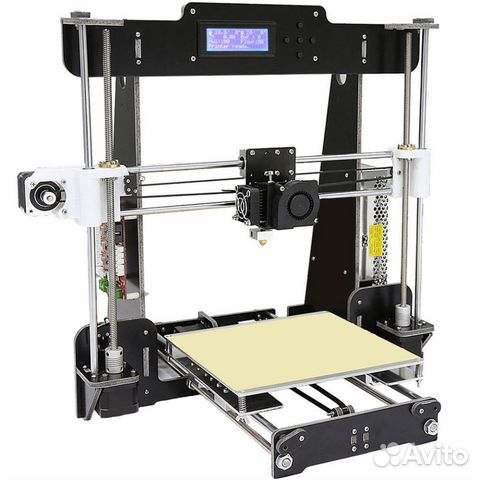 ---
Anet A8 is an inexpensive Chinese clone of the Prusa i3 model designed by Josef Prusa. The design of the Anet A8 is focused on creating an easily accessible and affordable budget printer, rather than maximizing its quality. The acrylic frame doesn't provide enough rigidity like the original's metal frame, but the community has developed many upgrades for this printer to turn it into a worthy printer for its value.
Nozzle goes down after leveling the BLTouch table I am a beginner and I really hope you could help me. I have two printers, one is Anet A8 and the other is CreatBot DX plus. I installed BLTouch on both of them, first on DX and today on A8. Have…
3 extruders on SKR V1.1, how to set up 2 in 1 out (Y piece) and 1 single extruder in latest Marlin? On Anet A8 with SKR V1.1 32bit board, I intend to use 3 extruders on my Anet A8, 1+2 through Y-part on one nozzle, 3rd extruder with 2nd nozzle. One more step is needed for…
Nozzle jumps off table when using Marlin Mesh Desk Leveling I am using Marlin firmware with RAMPS board on an Anet A8 printer. The desktop size for the printer is 220 x 220 mm and this is specified in the configuration file.h . When using flatten...
First layer break I have an Anet A8 and I have a problem with my first layer. I printed good prints, but since today the first layer is torn in the middle: Any ideas how to fix this?
Extruder does not reach the set temperature Anet A8 with Kura. First time use. The extruder temperature is set at 190°C for PLA, but the temperature never gets as high as 189.2°C for example. So the printer...
What could be causing this? I changed the stock Anet A8 board (Anet v1.5) to a new SKR 1.4 with TMC2209. Then I found these lines on the walls, I don't know how to define it. Previously, it was not so noticeable, but now it is very ...
In which direction should the throat tube be oriented? I have an Anet A8 clone printer. I see that the throat tube is different at each end. I'm trying to make sure I understand which end should go up and which should go down. It seems to me (pictured…
Printer has stopped! Power supply dead? My Anet A8 Plus worked fine, but after a weekend and a replacement with new rod bearings, it doesn't work at all anymore. I am experiencing random reloads, the nozzle can only get hot…
Will Anet A8 plus still be relevant in 2021? I am currently looking for my first 3D printer. I may not be familiar with 3D printing, but I'm a tool and die maker by trade, so the associated DIY and learning curve…
Can't connect Cura to Anet A8 on OSX 10.11. Anet A8, tested everything and everything seemed to be ok. I installed the Ch441SER_MAC driver that came with it, turned on the printer, plugged in the USB cable, but nothing…
Anet A8 BLTouch desktop alignment starts off the table I just upgraded Anet A8 to Marlin 2.0.x using BLTouch but my problem is that when I press the table level the center is wrong and when it reaches to the first point, then…
Problems with heating on Anet A8 I set the table temperature to 60°C, but it rises to 39°C and stops heating. I set the hotend temperature to 190°C but it goes up to 300°C. Then PROTECT them both
Removing PLA from extruder I've read that the best way to remove ABS is to let the hot end drop to about 190 degrees Celsius and then pull hard. It worked very well. I'm trying to print with PLA…
Anet A8 hard to insert filament I've been printing with ABS and took the advice to change the fan so I can see the filament when I load it into the cold end. It was difficult, but doable. I am currently trying with PLA and getting it in…
Anet A8 extruder motor moves back and forth Here's what's going on with my motor. Any suggestions would help. 1. I tried to adjust the trimpot. 2. Rewire the connector to match the connector on the motherboard. 3. All…
Does anyone know the thread size (pitch and lead) of the Anet A8 lead screw? I have bought a new printer and unfortunately the left lead screw nut is not tightened. Does anyone know the thread size including the pitch and lead of the lead screws?
Received error "heat failure" while running heat catridge I bought Anet A8 Plus in January. Until last week everything was working pretty well. When I tried to print something, I got an error "Heating failed" because the hot end was not heating. I searched a bit...
Connecting a 2004 display (Anet A8) to MKS GEN L Has anyone been able to connect the default Anet A8 (2004) display to MKS GEN L? I have tried direct connection with rewiring and I see white squares there, but I can only see…
Anet A8 USB board broken? I am trying to connect my computer to my Anet A8 via Pronterface on Ubuntu. But when I click on the "Connect" button in Pronterface, all I see is "Connecting...". What am I...
Anet A8 ignores extruder temperature? I don't understand what is wrong with my G-code. I set the print temperature to 195 degrees But when I try to print, the target temperature is always 0°C and the print never starts. …
Table size and nozzle homing offset in Marlin firmware 1.1.9 This makes me climb the wall, hope someone can give me some advice... I have Anet A8 (metal frame, so "AM8"). Printing table original 220x220 mm. …
X Axis Drive Gear Wobble Anet A8 I recently noticed that the pulley that drives the X Axis belt on my Anet A8 wobbles quite a bit. I took out my caliper and sure enough the hole was off center. I ordered…
Anet A8 with auto table alignment will not zero in Z axis Just updated my Anet A8 with Marlin 2.0.5 to get auto table alignment. The Marlin upgrade was painless, but I can't force my auto table...
Problem with the new heating cartridge of my 3D printer I recently had a problem with the heating cartridge and decided to change it. For my Anet A8 I needed 12V 40W. I ordered it but received a 15mm heating element...
What is it called and where can I buy a replacement? There is an object circled in blue in the image on an anet a8 printer that I need to buy a replacement, however I can't find it online, please help.
Filament stuck after 1.5 hours of printing Problem: After about 1.5 hours of printing on my modified Anet A8, the extruder (converted to Bowden) starts making a clicking sound. The filament no longer pushes through the hot end...
Anet A8 moves down into the chunk, destroying it, just before the printer is set to terminate Hopefully someone can help me figure out what's going on with my printer. I printed a couple of pieces and they printed great. But for some reason from time to time the printer goes down in chunk…
Failed to compile Marlin for Anet A8 Printer: Prusa i3 clone / Anet A8 Arduino IDE: Ver 1.8.12 Firmware: Marlin-2.0.2 anet-board-master: 1.5.6 (from hardware/anet/avr/platform.txt 2018-03-02) Configurations-release: 2.0.5…
G29 table level does nothing on Marlin 2.0 I just upgraded my Anet A8 with the blue table level gauge to Marlin 2.0 . Both pressing the Level Desk button on the display and using G29 after G28 in G-code does nothing. ..
Anet A8 Marlin BLTouch moves up instead of down during homing I have a previously working Anet A8 which I just flashed in Marlin 1.1.9 (bug fix) and installed a real BLTouch sensor. I followed the setup instructions and believe my…
Y-axis motor is too loud Y-axis motor is really loud. The pitch of the sound changes depending on the angle of the motor (in some angles the motor is silent, in others it is louder than the fan). I'm looking for a solution because this is definitely…
Anet A8 Installing a second extruder without changing the board I'm wondering if it's possible and safe to add a second extruder to my Anet A8 without changing the main board. I was thinking about splitting my Z motor wires to free up the connector...
Recommendations for a 3D printer that can print fidget? I'm looking for a cheap 3d printer that can print this: https://www.thingiverse.com/thing:1307100 and hopefully under US$200 like Creality Ender 3, Monoprice Select Mini Pro and V2,…
Using an Anet A6 3D printer in the UK. .. (mains voltage problem!) I realize this is probably more of an electronics question but was hoping someone with experience using the Anet A6 in the UK (or country outside the US/China) may be able to help...…
How to avoid curvature of the line in the first layer of 3D printing I have a problem with large lines in the first layer of my prints that have curvature. The last layer has no problems. You can see the problem in the horizontal line "A", the rest is...
Anet A8 Z-Probe Table Positioning out of bounds I have an Anet A8 with Anet 1.7 board, Skynet3d v2.3.2 and a spare sensor. I originally had this configuration with a stock extruder, but I recently bought an E3D v6 clone with a Bowden extruder...0010
Switched to Bowden set. Should I remove the filament at the end of the print? I switched my Anet A8 to Bowden and it prints great. Removing that weight allowed me to almost double the speed and the resonance issues disappeared. My question is about should I after...
How do I fix a burnt heat table connector? My Anet A8 suddenly had problems with not being able to heat the table. After fixing the software issues, I unplugged the connector and found the following (sorry for the terrible quality): …
Clamps / clamps for glass on heating stand I am looking for clamps to secure glass to my heater. After some searching I found that some people use PLA printed clips. Can I use PLA clips for…
What do you change when installing a glass table? I have an Anet A8 clone printer with a heated aluminum platen. I'm thinking about buying a glass table to add on top of the aluminum. When adding a glass table on top: …
PLA prints are always ~0.22% larger I tried to print parts for a small CD-ROM based plotter based on this thing https://www.thingiverse.com/thing:3521286 But because the tolerances are very small and should. ..
Anet A8 LCD shows garbage data after printing is completed I have an Anet A8 and I recently updated the firmware to Marlin 1.1.8. My only change was to replace the config files with the Anet A8 example files embedded in the firmware zip file. All…
Anet A8 won't print over a heated bed My Anet A8 printer won't print on a heated bed. As soon as I prepared the Cura file and inserted the SD card into the printer, the nozzle (extruder) moves to the top left corner and stays... 3DTouch sensor working with LCD2004 display, I install full LCD 12864 graphic display (for Anet A6), but when compiling Marlin 1.1.9…
Help installing Anet A8 printer on I'm a complete noob when it comes to the world of 3d printing. I just finished building the printer and connected it to my computer with the included USB cable and nothing happened. My computer…
Replacement Anet A8 fuse between motherboard and power supply My built-in fuse is blown and I don't know how many amps the new fuse should have.
Setting custom x/y desktop borders for Anet A8/marlin I have an Anet A8 that I just flashed with the latest Marlin firmware (1.1.9). I send prints to my printer with Ultimaker Cura via OctoPrint. I have attached to my table...
How to calculate the linear length of the rod Y for a larger replacement table? I have an Anet A8 that I want to convert to an aluminum frame printer like the AM8 (Anet A8 parts restoration): This should provide a much tighter frame to…
Getting 5V directly from Anet A8 motherboard My anet A8 stepper drivers get very hot after printing after a while, so I decided to install a 5V fan to cool them down. I had an idea to hook up a 12V to 5V regulator…
Anet A8 motherboard dimensions and hole offsets I'm trying to get a clean set of Anet A8 motherboard measurements and determine the exact location of the holes in both the board and the frame. The frame and board are cut to accommodate an M3 bolt. Here…
Top 3D printers in the first half of 2018
3DPrintStory &nbsp&nbsp Reviews &nbsp&nbsp The best 3D printers of the first half of 2018
Want to find the best 3D printer within your budget? Want to know where to start and what to buy? In this article we will try to help. There is already a huge range of 3D printers on the market and it is difficult for a beginner to make a good informed choice. Well, searching for the best 3D printer in a certain category only complicates the choice.
After countless hours of printing and mastering a huge variety of desktop printers, the team at ALL3DP, the renowned American resource, has unveiled their top 3D printers you can buy in the first half of 2018.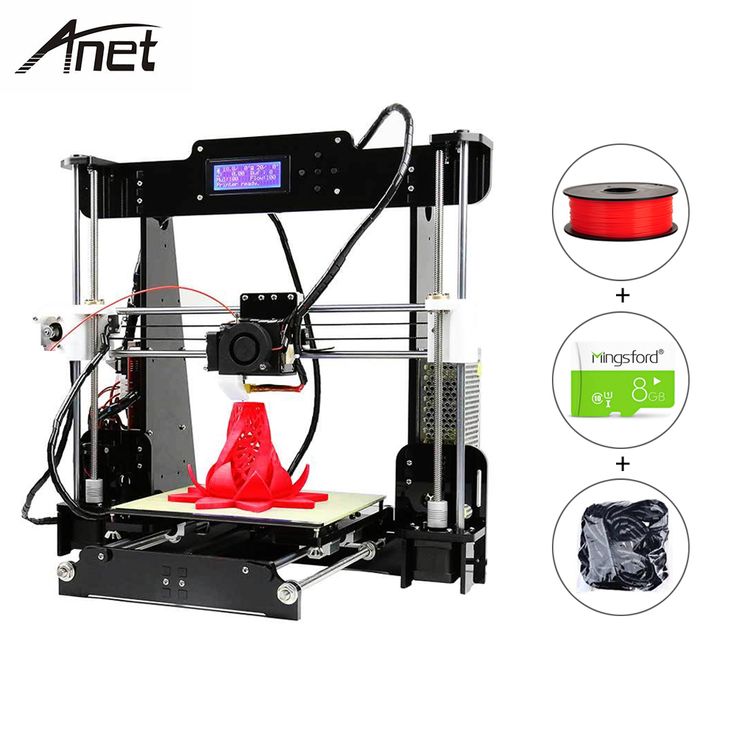 The selection below represents the top in various conditional categories that will help you choose your own desktop 3D printer depending on the priority criterion.
So, the top 3D printers of the first half of 2018:

3D printer with a Delta type layout

Monoprice Delta Pro

PRUSA I3 MK3 is the best 3D printer 9000 9000 9000 9000. If you want the best FDM printing results, Prusa i3 MK3 is the 3D printer for you.
Why should you buy it. Because he's fun to work with. If you buy a kit, assembly will be a joy. And if you choose one of the pre-assembled ones, this versatile FDM/FFF 3D printer will deliver superior printing right out of the box.
How much will you pay. $90,361,999 (excluding VAT).
Why we chose the Prusa i3 MK3 as the best 3D printer . Can a Maker machine be the best overall 3D printer? Yes, that's exactly what we think.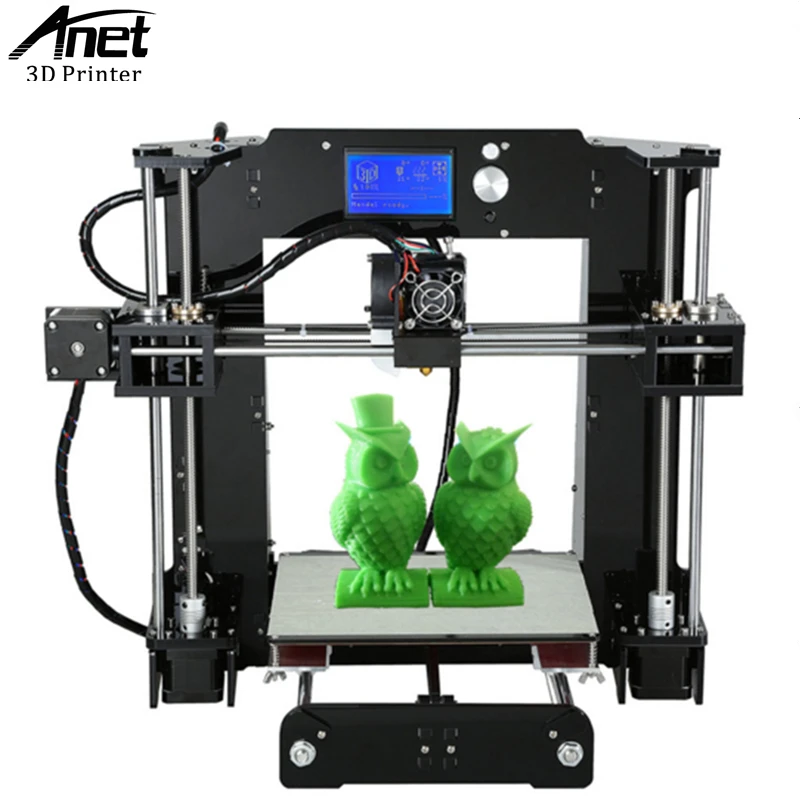 For starters, the Prusa i3 MK3 offers unbeatable value for money. In terms of print quality, it will easily outperform 3D printers three times more expensive.
This is a quiet, fast 3D printer that is a pleasure to use.
You won't have to worry about material selection. It prints almost everything on the market.
Thanks to its open source philosophy, the Prusa i3 MK3 has many upgrades, making it the perfect machine for experimentation and fine tuning. The Prusa Control slicer has several useful features and is constantly updated.
At the time of writing this review, there was a very strong temptation to give this 3D printer a 10 out of 10. The only problem we had was that the material amount control sensor did not work correctly with translucent thread, but this problem will be fixed in future versions.
The alternative to the best 3D printer
The Ultimaker is known to be the "Rolls-Royce of the 3D printing world": it's expensive, but you get unsurpassed comfort, ease of use and quality.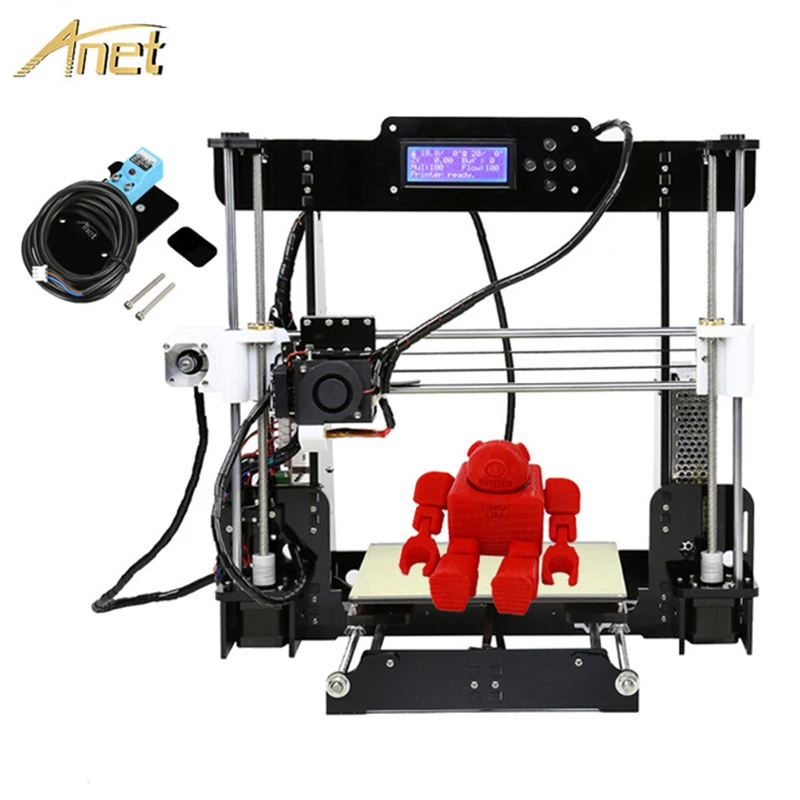 The flagship model of the Ultimaker empire is stuffed with a maximum of advanced technologies. It has a dual extruder, replaceable cores for quick nozzle changes, wireless connectivity, a print chamber and more. Thanks to the Cura Connect software, you can start building a printer farm with it. This is a professional machine for professional FDM 3D printing. The price also corresponds to the professional level :).
Anet A8 - the most popular 3D printer
For whom. 3D printing enthusiasts and hobbyists who already have some knowledge of 3D printing.
Why should you buy it. Because you can hack it. First of all, consider the Anet A8 as the starting point for your 3D modding adventure.
How much will you pay. The market price is about $200.
Why did you choose Anet A8 as your most popular 3D printer. In search of the most popular 3D printers, we analyzed the frequency of search queries.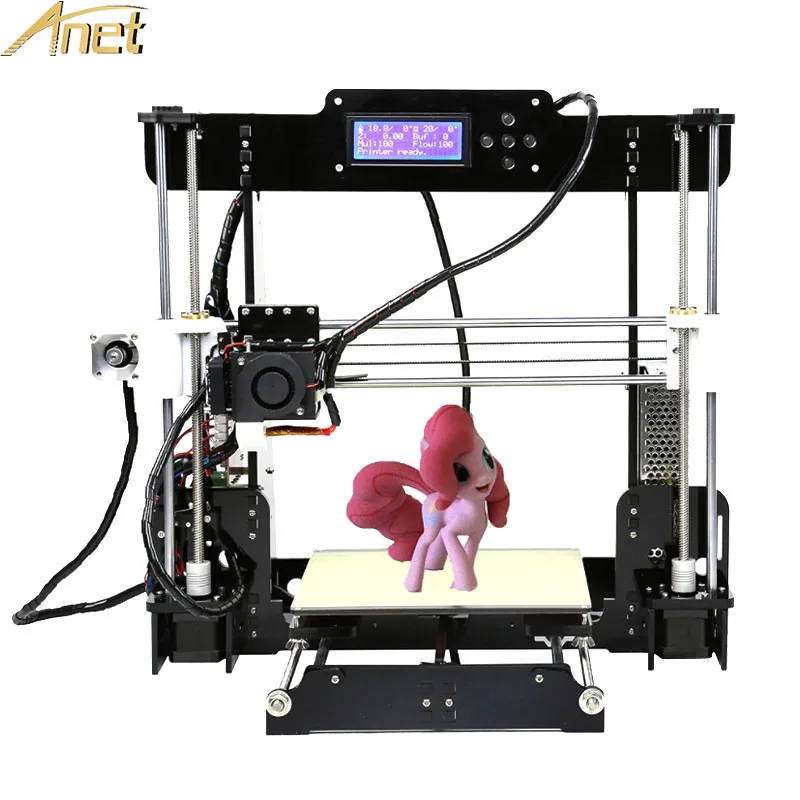 Since its release in February 2016, Anet A8 has steadily risen to the top of the 3D printer search results. In February 2018 alone, over 74,000 people worldwide used the term "Anet A8".
What makes the Anet A8 so popular? We think it's a low price, a huge number of modifications and compatibility with many materials. In addition, a large, lively and helpful community has appeared on Facebook, because in general the Anet A8 is more than a printer - it is a hobby.
But beware: we don't think the Anet A8 is a good option for beginners and not a kid's 3D printer at all. Careful assembly will be required, and you will run into a lot of problems during print setup. Problems are solved, but it takes time and desire If you already have some experience in 3D printing, then Anet A8 can really be a great choice.
Alternative to the most popular 3D printer
Below are the top 5 most popular 3D printers according to Google searches in the last three months:
ANET A8 (74 000)
Prusa i3 MK3 (45 000)
Crealy CR-10 (33,000)
Anycubic i3 Mega (27.