Afina 3d printer
Afinia H800+ 3D Printer » Afinia 3D Printer
This product is no longer available. For a comparable model, check out the H+1 3D Printer
View the H+1 Product Brochure Order Now
$1,699
The new Afinia H800+ has a build area 5x larger (10 x 8 x 8 inches) than the h580, and has many additional enhancements:
Fully-enclosed system with HEPA filtration
Fully-automated platform leveling and height sensing
*WiFi Connectivity
*Power loss print recovery and "out of filament" pause switch
*Customizable nozzle and platform temperatures
30% faster
Ultra-fine 100-micron print resolution
One button filament color changing
*Upgraded printhead and gantry system
Smart support material technology
Easy filament spool loading
*  New to the H800+
Out-of-the-Box 3D Printing
The Afinia H-Series 3D Printers provide a true "Out-of-the-Box 3D Printing Experience" as the 3D Printers comes fully assembled with easy to install software for both the PC and Mac.
The Afinia H-Series 3D Printers can prototype a part or model, within .10mm (4 thousandths of an inch) accuracy, that have 30% of the strength of injection molded parts.
Award-Winning Innovation
The Afinia H800+ 3D printer won the RAPID 2015 Exhibitor Innovation Award, which recognizes the most innovative new products or services exhibited at RAPID that are judged to have the greatest potential impact on the industry. Afinia 3D was selected as the recipient by the Society of Manufacturing Engineers' (SME) Rapid Technologies & Additive Manufacturing (RTAM) Committee.
TechZone 360 also chose the Afinia H800+ 3D Printer for their 2015 3D Printing Excellence Award, citing Afinia 3D as a leader within the 3D printing industry. The TechZone 360 3D Printing Excellence Award identifies products, services, and applications that are driving the growth and evolution of 3D Printing from niche market hype to mainstream reality.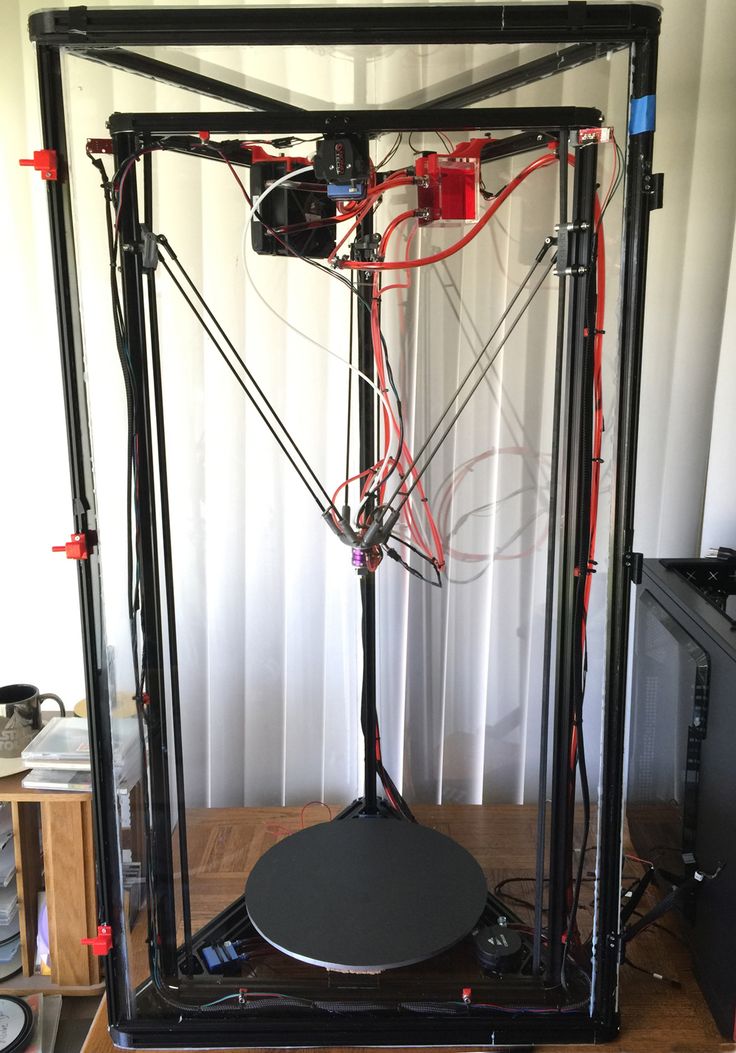 Easy to Use, Powerful Software
The 3D Printer Software features an easy-to-use interface for laying out, orienting, duplicating, and scaling parts. Simply use the included utility to calibrate the printhead height, and within minutes you are printing. It easily imports STL files, and the output can be customized in terms of the amount of support material and "raft" (base support) printed. Breakaway support material is simple to remove, and tools for aiding the breakaway are included. Design files for 3D printing can be created using online software, professional software such as SolidWorks™, or by downloading from the extensive online 3D printer community for free.
3D Printer Plastic Filament
The Afinia H800+ 3D printer uses inexpensive, high-quality PLA and Premium ABS filament for 3D printing. Afinia offers an array of plastic filament colors including: natural, black, red, blue, yellow and green. The H800+ allows custom temperature setting of both the extruder and the platform to allow for a broader range of filaments to be used such as flexible and PETG filaments.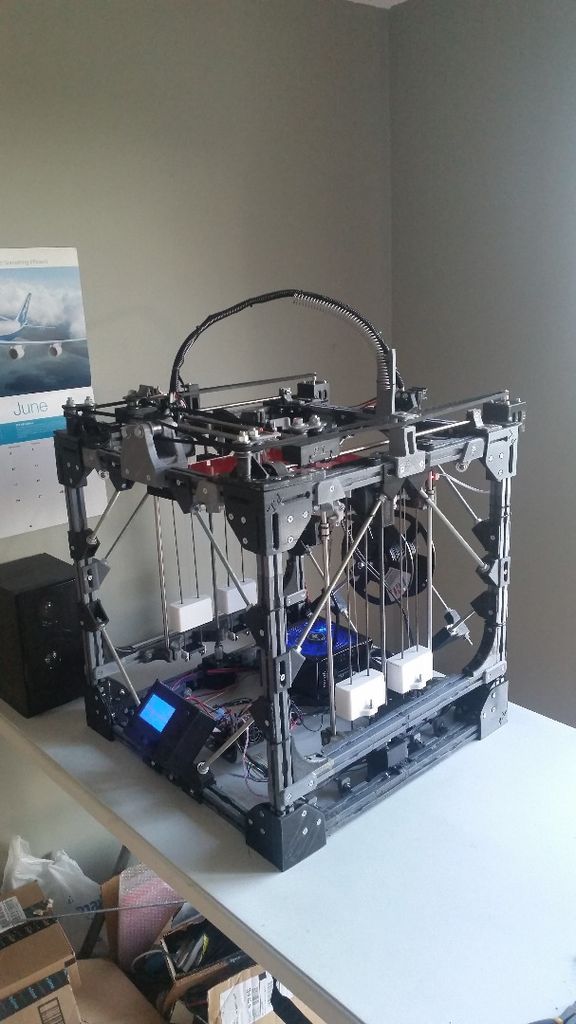 The Afinia H800+ is now available for purchase. Order yours here.
---
---
Specifications
Printing
Print technology:
Melted Extrusion Modeling(MEM)
Build volume:
10″W x 8″H x 8″D
(255 x 205 x 205 mm)
Print head:
Single
Layer thickness:
0.1(100 micron)/0.15/0.20/0.25/0.30/0.35mm
Supporting structure:
Smart Support Technology:automatically generated, easy to remove and fine-tunable
Platform leveling:
Automatic nozzle height detection, software-assisted leveling
Build platform type:
Heated, with Perforated Print Board or Afinia Flex Print Board
Consumables
1.75mm ABS, PLA, Flexible Plastic Filament, PETG
Additional features:
HEPA Air filtration, Active heartbeat mood lighting (provides print status indication), on-board file storage, one-button filament color changing, power loss print recovery, "out of filament" pause switch, WiFi connectivity
Software
| | |
| --- | --- |
| Bundled Software: | Afinia Studio |
| Compatible formats: | STL, UP3 |
| Connectivity: | WiFi & USB, with ability to disconnect from computer when print job starts |
| Operating system: | Windows (XP, Vista, 7, 8, 10) 32/64 bit and Mac OSX 10. 10+, iOS |
Mechanical
Power supply:
110-220 VAC,50-60 Hz,220 W; With power loss print recovery
Chassis:
Metal frame with plastic case, enclosed
Weight:
55 lbs (20kg)
Dimensions:
19.1″W x 20.5″D x 19.5″H
485 × 520 × 495mm
WARNING: This 3D Printer – when used with a styrene filament (ABS / HIPS / or PC-ABS) – can expose you and others in the same room to styrene, a chemical known to the State of California to cause cancer. www.P65Warnings.ca.gov.
ALWAYS OPERATE THIS PRODUCT IN A WELL-VENTILATED AREA.
3D Plastic Filament » Afinia 3D Printer
Shop Our Filaments
View Our Filament Colors
The Afinia H-Series 3D Printer extrudes plastic filament to create 3D parts and models. The H-Series 3D printer uses high-quality, inexpensive ABS and PLA plastic filament for 3D printing.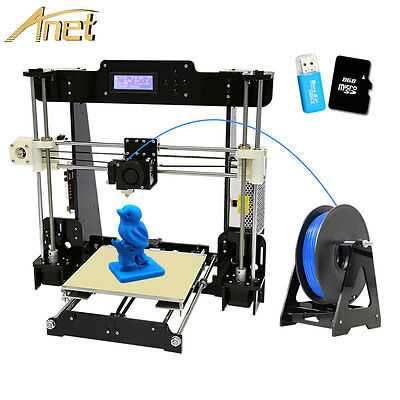 The filament specification is 1.75 millimeters. The filament spool is easily fed by the extruder head. ABS filament is extruded at 260° Celsius to .15mm onto a platform heated to 90° Celsius, while PLA filament is extruded at 210° Celsius to .15mm onto a platform heated to 50° Celsius.
Afinia-supplied filaments have been tested to conform with the Afinia 3D printer's specifications and work best for most applications. Although other filaments may be used, it is not recommended, as some filaments work poorly or can cause damage to the extruder head and machine. Afinia offers an array of plastic filament colors. Visit store.afinia.com to see the full range of materials and colors.
PLA Filament
Afinia Premium PLA filament has been designed specifically for the H-Series 3D printer, the most important being the 200°-210° Celsius extrusion temperature.
Third party-manufactured PLA filaments do not print consistently and have issues with brittleness, nozzle clogging, and bridging or spider webbing that can leave users disappointed with the results.
Afinia Premium PLA filament has been engineered to mitigate these common issues to give a great printing experience. One of the biggest problems with PLA is the removal of raft and support material from the model. In the case of the new Afinia Premium PLA, the raft and support comes away clean leaving the user with a beautiful, glossy model.
Advantages of Afinia's Premium PLA:
No pre-heating of the platform required – The H-Series platform quickly heats to a low 50°C which is the platform temperature for printing PLA
Reduced warping, lifting, or curling of models – Afinia's Premium PLA filament has a reduced thermal expansion coefficient than ABS which means the PLA layers are less likely to shrink after printing
Less odor – Compared to ABS, Afinia's PLA has reduced odor and a pleasant, sweet smell like pancakes
The Differences Between Premium ABS and Value-Line ABS Filament*:
The Premium ABS filament has been designed specifically to the specifications of the H-Series 3D printer, the most important being the 260° Celsius extrusion temperature.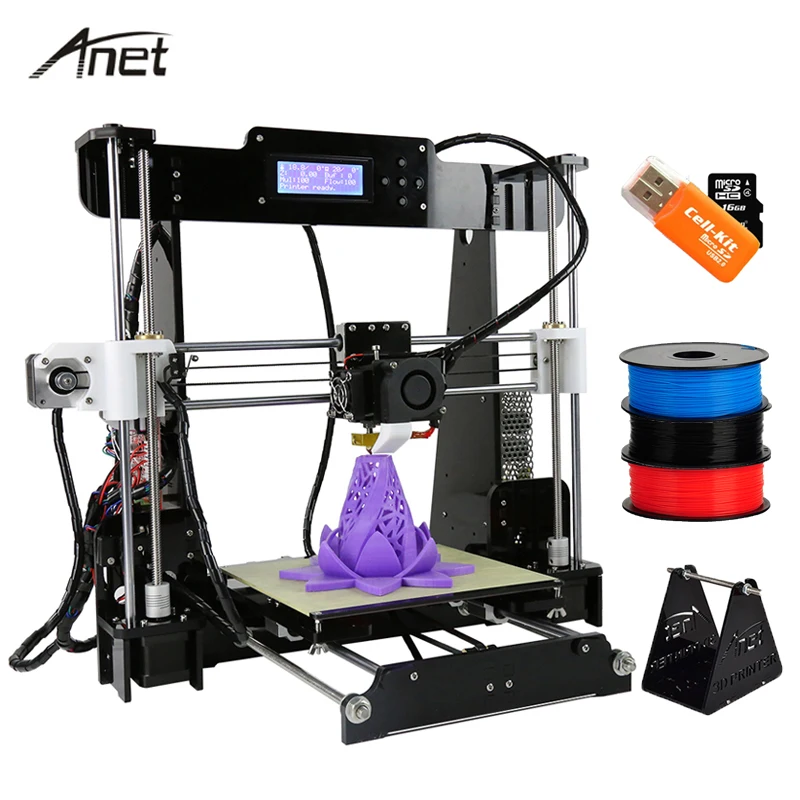 The Value-Line filament has an extrusion temperature range between 210 and 250° Celsius. This range allows for broad support among a number of different 3D printers on the market.
The lower extrusion temperature on the Value-line filament causes the raft and support material to adhere a bit harder to the model making it slightly more difficult to remove as compared to the Premium filament, but nothing too noticeable. The matched extrusion temperature on the Premium filament and H-Series also has the added benefit of slightly higher tolerance control on the dimensions of the model. Both filaments work well, but the Premium works the best.
The Premium filament comes in a vacuum-packed foil bag with a desiccant pack to keep the ABS dry during storage. The Value-Line comes in a clear plastic bag with a desiccant pack. Although it is sealed, it is not vacuum-packed.
Odor is about the same for both filaments and isn't terribly noticeable unless you have it running in a small, unventilated room
The Premium ABS filament comes in 6 different colors and Value-Line comes in 19 colors.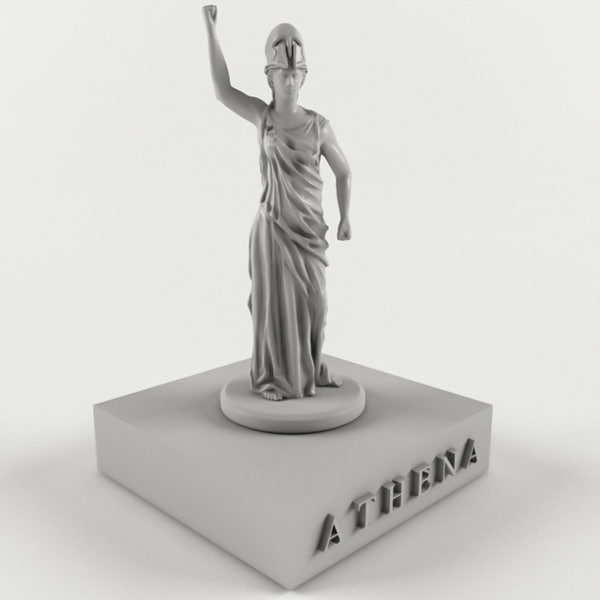 The same colors between the Premium and Value-Line do vary, but both are colorfast.
If you have any additional questions, please contact us.
---
Premium PLA Filament
Click a thumbnail to purchase in the online store.

Premium Plus ABS Filament*
1000g reels specifically designed for the H800 and H800+, also compatible with the h580/h579.

Premium ABS Filament*
2x 500g reels specifically designed for the H800, also compatible with the h580/h579.

Value Line ABS Filament*
Click a thumbnail to purchase in the online store.

Filament diameter – 1.75+/-0.10mm
Roundness – 1.75+/-0.07mm
Print temperature – 210 – 250°C
Value Line PLA Filament
Click a thumbnail to purchase in the online store.

Specialty Value Line ABS Filament*
Includes glow-in-the-dark and color-changing filaments.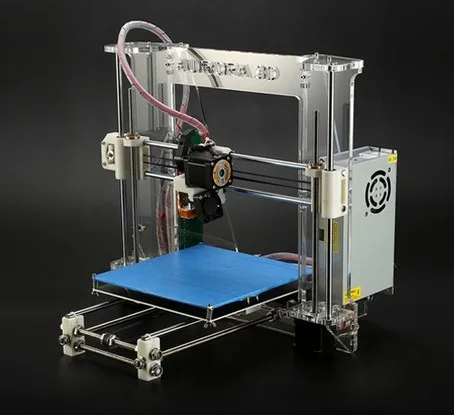 Click a thumbnail to purchase in the online store.

Specialty PLA Filament
Copper and Wood infused PLA filaments. Click a thumbnail to purchase in the online store.

WARNING: This Filament-when used in the operation of 3D Printers or 3D Pens-can expose you and others in the same room to styrene, a chemical known to the State of California to cause cancer. www.P65Warnings.ca.gov.
ALWAYS OPERATE THIS PRODUCT IN A WELL-VENTILATED AREA.
everything you need to know
Many 3D printer owners experience parts coming off the table during 3D printing. Let's take a look at the causes and solutions.
What is adhesion?
The very concept of "adhesion" means the adhesion of surfaces of dissimilar bodies. In 3D printing, platform adhesion is the ability of the plastic that a part is made of to adhere to the surface of the stage during printing.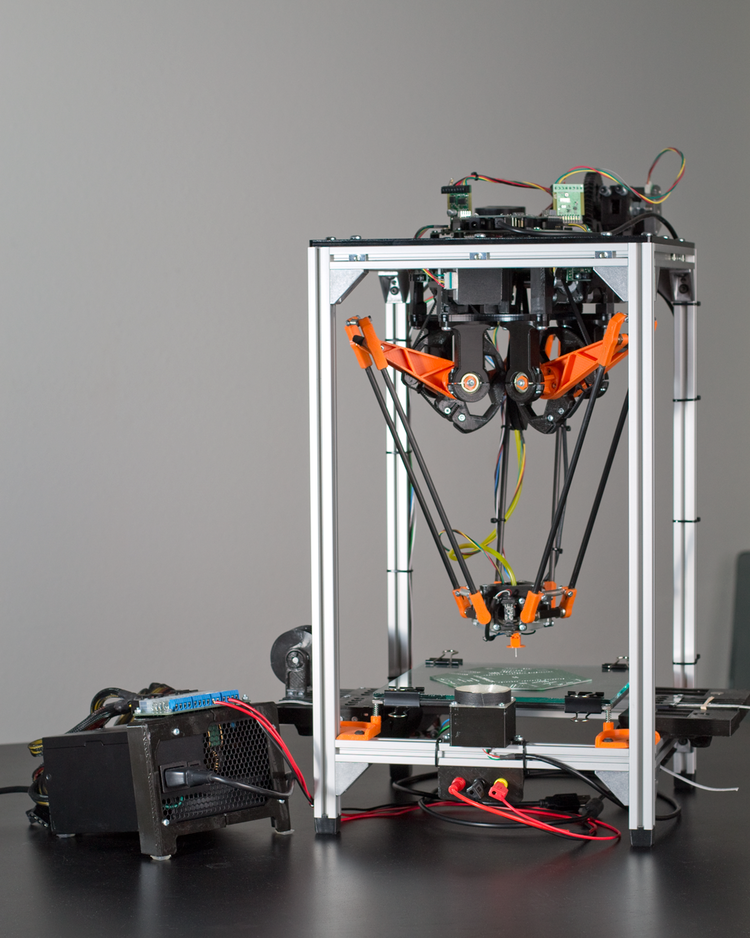 If the adhesion is insufficient, then the manufactured parts may be deformed or even come off the table. During 3D printing, the part must be firmly attached to the platform, and after completion, it should be easy to remove. Filament manufacturers typically recommend adhesives for their filaments, and 3D printer manufacturers offer worktables in aluminium, glass, stainless steel, or even with specialty coatings. All this helps the plastics stick better during printing, but there are no working surfaces that are equally well suited for all types of plastics.
Also, do not forget about thermal expansion, which causes a change in the dimensions of manufactured parts at different temperatures. The difference in temperature between the bottom and top of a part can cause the edges of the part to peel off during 3D printing. This mainly applies to materials such as ABS, which require a heated worktable to work with. When printing with these materials, the layers need to cool down a bit to be able to build a 3D object at all, but not so much as to cause peeling at the edges.
In this article we will look at what affects adhesion and how to solve many problems in terms of adhesion of products to work surfaces.
3D Printer Enclosed Chamber
For printing on materials with high heat shrinkage, the best option is to use 3D printers with an enclosed chamber that prevents drafts and retains heat. Many printers are equipped with an active chamber heater that maintains the desired temperature and does not allow the parts to cool. A uniform background temperature during 3D printing reduces warping and ensures better adhesion.
Owners of open printers are left to come up with various devices (for example, boxes) that cover the 3D printer to keep heat, or build heat-retaining walls around the printed model, which increases printing time and filament consumption.
First coat adhesion
The first thing you should pay attention to is the adhesion of the first layer. This is one of the most common problems faced by almost all printers.
If the first layer is laid unevenly, then the percentage of rejects for the rest of the part increases very much, so it is very important to solve the issue of adhesion of the first layer before 3D printing. In most cases, the problem is solved by calibrating the work table and adjusting the distance between the nozzle and the work surface.
It is important to correctly set the distance between the nozzle and the stage surface
Brim and Raft methods
For better adhesion of the product to the working surface of the table, in the print settings it is often necessary to create additional elements - the substrate or the frame of the model, which help to keep the manufactured part on the table. Brim or Raft increase the contact surface of the plastic with the work surface around the lower layers and thereby increase traction.
Underlays or Rafts consist of several layers and are horizontal grids of filament located under the model.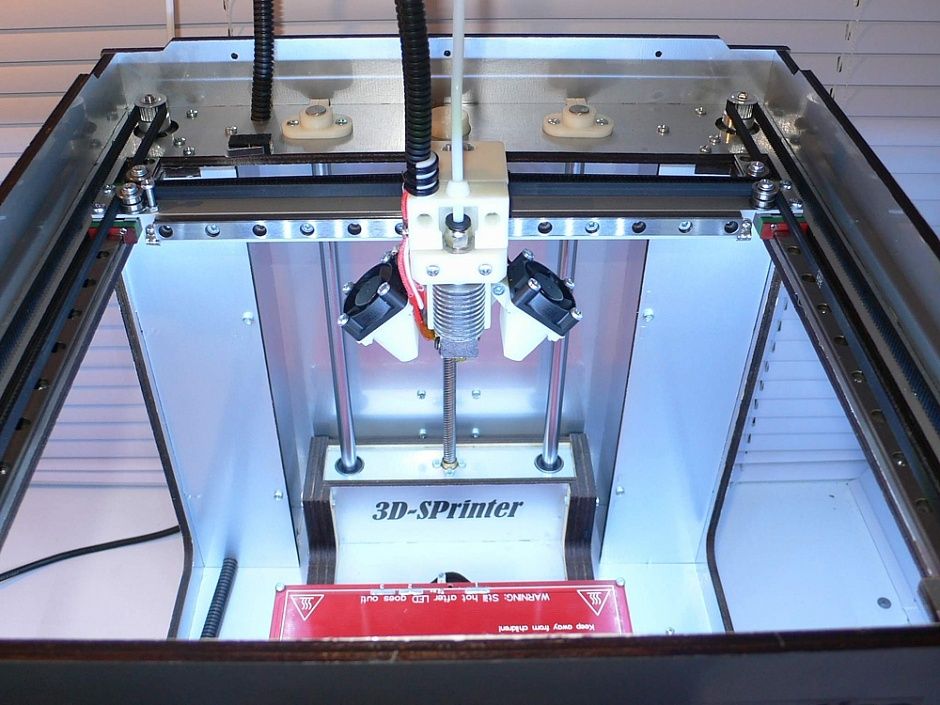 The raft is used as a base for the first layers of the product and is designed to increase the level of adhesion. In addition, the raft helps to level the surface of the table: if there are irregularities on the surface, they are leveled to a certain extent by the substrate, and the model is printed already on a flat base. Another advantage of rafting is that it reduces the chance of problems due to too much or too little gap between the nozzle and the table when laying the first layer.
Brim is used to stabilize small patterns or "islands" (separated areas of the printed product). Brims increase the contact area and help the model stay on the table if it comes into contact with the surface in small areas.
Worktable temperature and adhesion promoters
After calibrating the platform and adjusting the gap between the nozzle and the surface of the table, let's move on to the next question. The next reasons for poor adhesion may be the wrong stage temperature (if the 3D printer has a heating option) and the wrong selection of adhesion promoters for a particular filament.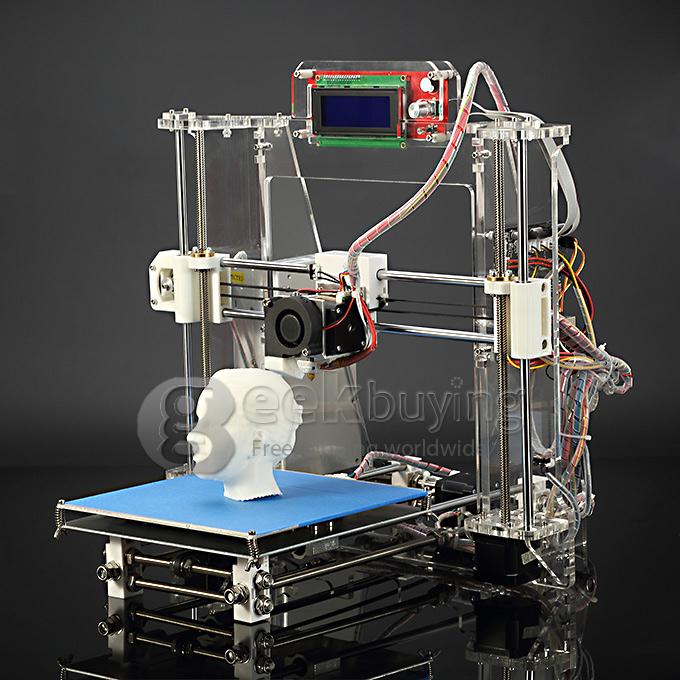 Working stage temperature selection
One of the common causes of poor adhesion is the wrong stage temperature selection for a particular material. When the molten filament is applied to the table and then cools, deformation occurs. If the temperature of the stage is incorrectly selected, the outer edges of the printed product are compressed, and we get warpage: the edge of the product comes off, clings to the nozzle, and the product completely comes off the platform.
Usually, 3D printing filament manufacturers list the recommended heating temperature for the stage on their website or boxes. For the most common materials, you can use average values.
Examples of worktable temperatures for some materials:
PLA: 60°C
ABS: 100-110°C
PETG: 85°C
Nylon: 100°C (depending on material composition) )
Polycarbonate: 110°C (the higher the temperature, the better)
Worktable temperatures for each manufacturer's plastic may vary.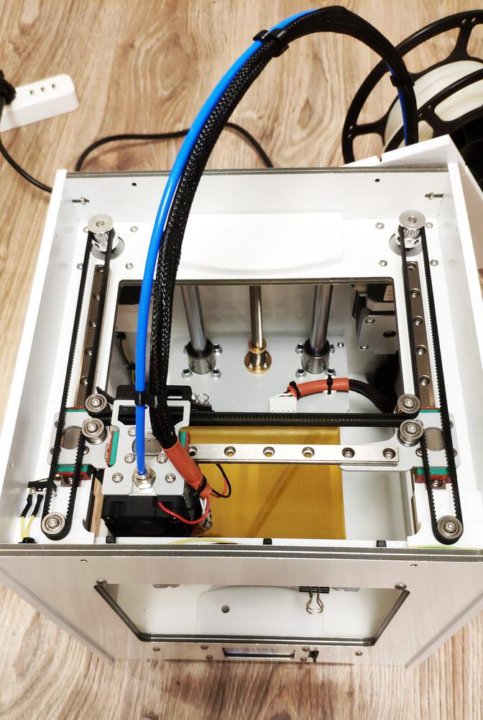 You can choose the optimal temperature only empirically.
Adhesion agents
To increase adhesive properties and reduce the risk of damage to the glass surface of the desktop, additional agents are often used, such as varnish or glue for 3D printing, PVA glue, stationery glue stick, dissolved ABS plastic (so-called "ABS juice" ), blue tape, etc. One tool for printing all types of plastics will not be enough. In our article, we will not consider such folk remedies as beer or sugar syrup, but will focus on more traditional methods.
Basic adhesives:
Varnish or adhesive for 3D printing
The days of hair sprays are long gone, and now almost no one uses them due to low efficiency. More effective adhesives for 3D printing have come to replace.
Typically, 3D printing lacquers and adhesives are formulated to take into account the properties of different filaments and allow the first layer of the printed model to be reliably adhered to the worktable.
Simply put, these are universal tools suitable for working with multiple types of filaments.
There are already quite a few manufacturers of 3D printing varnishes and adhesives on the market in various volumes and for any budget. It's not worth saving - one bottle will be enough for several months of printing, and you will save your nerves and time spent on reprinting damaged parts.
Easy to use: spray varnish or glue on the platform and spread it evenly over the surface with a clean, soft cloth.
ABS juice
Composition for those who like to save money or who do not have glue or varnish on hand. It is made simply: finely chopped ABS rod or the remnants of a previous printing with ABS plastic are immersed in acetone and after a few hours a thick solution is obtained that can be applied with a brush even on a cold platform.
This method is very reliable as an additional adhesive, but acetone evaporates during 3D printing and creates an unpleasant odor.
PVA glue, stationery glue stick
PVA glue is applied to the work surface with a brush and rubbed until a uniform thin layer is obtained. As a rule, when hardening, the glue becomes transparent. After drying, you can start 3D printing. The method is not bad, but the reliability of such a method is doubtful due to the fact that not all PVAs work well.
Stationery glue stick is mainly used when there is nothing else at hand. The most popular option is Kalyaka-Malyaka glue. The glue is applied in one layer, after the platform cools down, the part is easily separated, and the glue itself is easily washed off the glass and from the printed part.
Kapton film, blue masking tape and Lomond film
Masking tape is more suitable for 3D printers without platform heating. The adhesive tape is carefully glued to the entire area of ​​the table and allows you to print small details without heating the table. This option is especially suitable when working with PLA plastic, however, with an increase in the area of ​​\u200b\u200bproducts, the edges of the parts can come off along with the adhesive tape, so the relevance of this method is limited.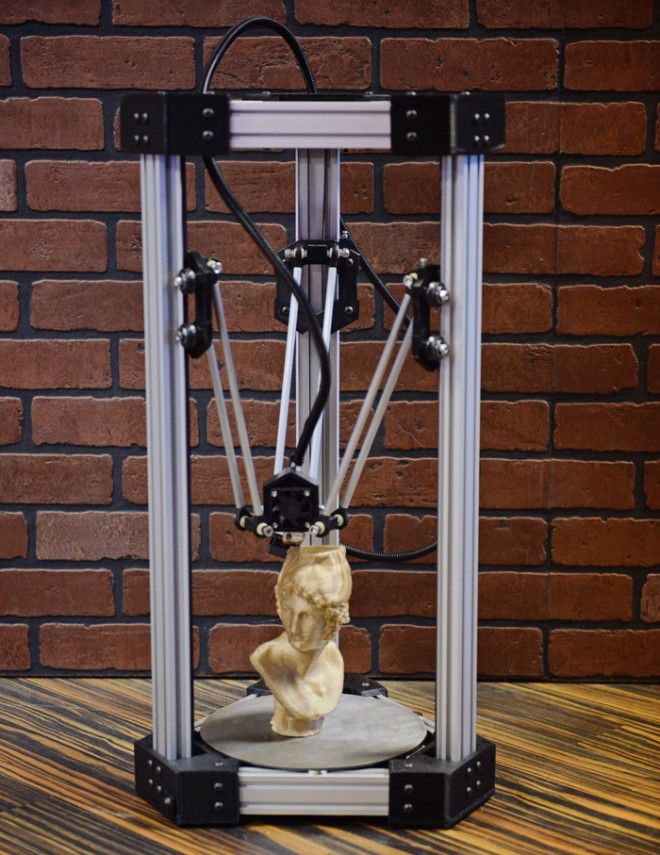 Kapton tape or Lomond film is more commonly used.
On Kapton tape, the lower surface (the sole of the product) is very smooth, the parts are well separated after cooling, but you can't leave the product on the cooled table, as the plastic pulls the tape together, and air bubbles form under it. When 3D printing on Kapton tape, it is necessary to heat the platform and additionally smear the adhesive tape with glue. Suitable for 3D printing of medium-sized products.
Lomond film was popular until various adhesives appeared. After gluing, the top layer on the film itself must be washed off for better adhesion. Details after printing on such a film are quite difficult to tear off. Over time, bubbles also form under the film, so the film must be changed regularly. Suitable for 3D printing large items.
Additional Points to Remember
PLA is the least demanding polymer. For stable printing with polylactide, it is not necessary to treat the surface of the table with additional adhesives, a clean glass surface is sufficient.
A prerequisite is that the platform is heated to 60°C. If the platform is not heated, then it is better to print using adhesive agents - varnish, 3D printing glue or blue tape for small parts.
PLA also loves airflow, so keep the fans on full.
ABS is highly shrinkable and needs help to better adhere to the surface. The main types of additional tools are varnish or glue for 3D printing, ABS glue, stationery glue stick, PVA glue.
When working with ABS, the platform must be heated to 100-110°C. It is advisable to use 3D printers with closed cameras that support high background temperatures. When 3D printing on open printers, it is necessary to use a heat-retaining cocoon around the model. Many slicers already offer this feature. Blowing of products made of ABS plastic is highly undesirable, as cracking of parts in layers and detachment from the working surface due to shrinkage can occur.
PETG is a very easy to work material that does not require high temperatures or fine print settings.
Plastic has excellent adhesive properties and adheres very strongly to clean surfaces. On the other hand, high adhesion can lead to separation of pieces from glass tables when products are separated, so it is advisable to apply separating layers on the work surface - the same glue or varnish for 3D printing. This will help both separate products and prevent damage to the glass.
Flex has high adhesive properties, bonding well not only between coats, but also to work surfaces. Again, it is advisable to use 3D printing varnish or glue to avoid damaging the glass. Film coatings are not recommended.
In the case of composite materials , the choice of adhesive agents is mainly determined by the type of material serving as the basis. Usually recommendations for preparing for 3D printing with composites can be found on the manufacturer's website. If not, please contact technical support for advice.
For example, the FormaX composite from the X-line range is based on ABS plastic, but the properties of the composite material differ from pure ABS due to the presence of carbon fiber filler.
Formax is not characterized by cracking in layers, but the composite requires the use of additional adhesive agents, so the manufacturer recommends using varnish or glue for 3D printing
Material storage and drying
The effect of moisture on filaments can be both cosmetic and functional. The most innocuous result of high humidity is a change in the textures of 3D printed products, although this is rarely limited to roughness alone (and haze when it comes to transparent plastics) and is usually accompanied by a decrease in interlayer adhesion and adhesion to the substrate. A more serious effect can be an uneven supply of plastic: water in a sufficiently wet filament boils when passing through the hot end, and the resulting steam leads to the appearance of bubbles in the material being laid and even to jerky extrusion with all the ensuing consequences in terms of quality and poor adhesion. Detailed instructions for storing plastics are available at this link, and for drying plastics - here.
That's all for now.
The Wiki on our site has separate, detailed articles about each of the filaments. How to print and with what parameters. Come read here.
If you have additions or comments - we are waiting for your answers.
Regards, REC3D team.
Photos from the blogs of Sergey and akdzg are published in the article.
3D printers: a beautiful fairy tale of futurologists or a tool that will save Russia from sanctions
Komsomolskaya Pravda
SocietyREPORTAGE
Andrey ABRAMOV
April 2, 2022 7:00
Our correspondent went to the largest 3D workshop in the country [photo]
Komsomolskaya Pravda correspondent sat down on the steps next to the printer, which prints thought about the fate of the Russian industry. Photo: Andrey ABRAMOV
About 3D printers and additive technologies - this is how this area is generally called - I first wrote in 2014. Then the country was overlaid with post-Crimean sanctions.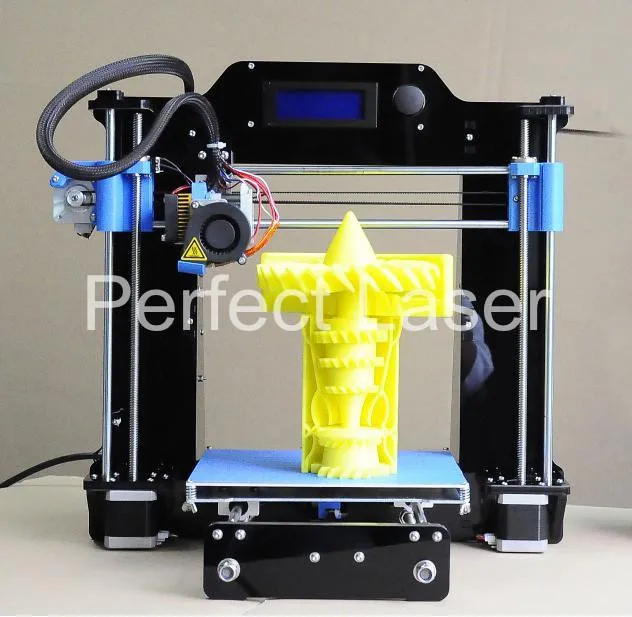 At the state level, they headed for import substitution.
From every iron they broadcast: the era of the fourth industrial revolution, 3D printers will print whatever you want. The first suppliers of such equipment appeared in Russia. Enthusiasts told me how cunning Chinese stamp houses, cars on printers...
Everything repeats itself in the spring of 2022: factory directors, judging by the business press, are tearing their hair out and don't know how to work without imported parts. If you are a car owner and have opened spare parts catalogs over the past month, you should have been covered in cold sweat. Deliveries of parts for foreign cars are not expected yet. All that is left can be bought at exorbitant prices.
Eight years ago we were told about life-saving technology. I myself promised readers heavenly places printed on 3D printers. It turns out that additive technologies cannot save our industry? Maybe it's actually a Potemkin village of futurologists...
With such mixed feelings, I went to look for answers to the largest enterprise in Russia that deals with 3D printing - "Innovation Center SIU System" .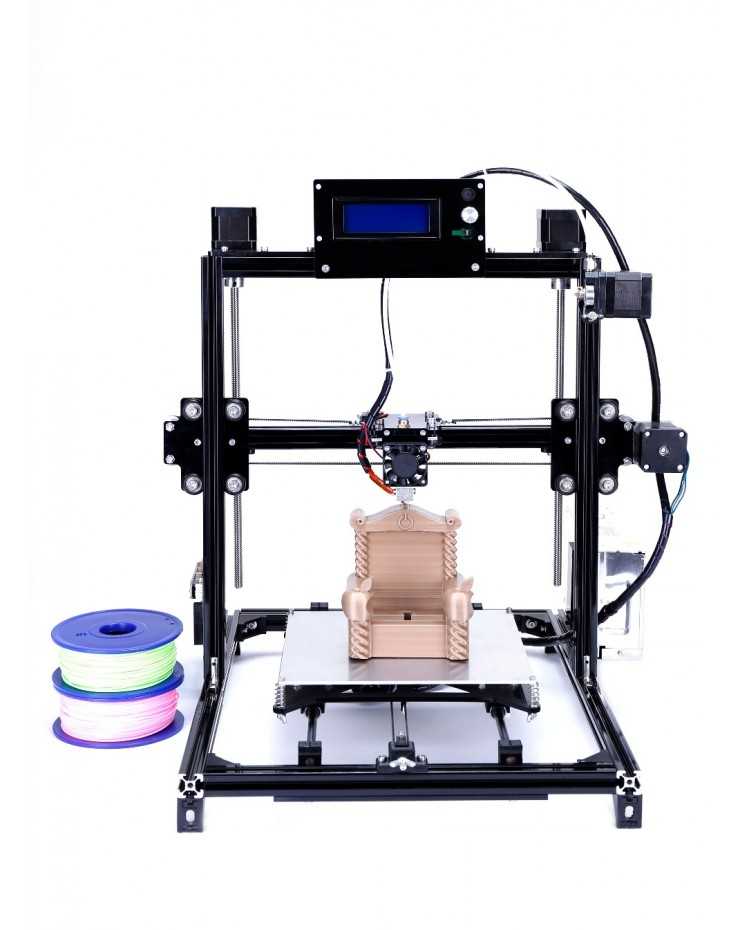 It operates on the territory of the former Moskvich automobile plant, which has now been turned into the Moskva technopolis (see "By the way").
THIS IS NOT "CUTTING THE EXCESS", BUT GROWING THE NEW
The 3D workshop does not look like a typical plant. There is no blast furnace pouring hot metal, no conveyor running around which workers are fussing. Even boring ... Production is divided into two zones. An ordinary office, where employees clung to monitors. The second is production. There are fifty "boxes" along the walls. This is what 3D printers are. They only hum a little.
Let me remind you how this miracle works in general. Let's do without hundreds of nuances - believe me, there are enough of them in additive technologies. 3D printers are different. The simplest ones are printed with plastic. They are put in the shopping mall for the amusement of the public, they are bought for school classes in computer science. Such machines are filled with bobbins with plastic thread.
Souvenirs and industrial components are printed on them.
The machine heats up the material and in the molten form lays out layer by layer what the operator has programmed. First you need to draw a three-dimensional model on the computer, which the printer will embody. You can not draw, but take an object, scan it with a special device and get contours for printing.
- Traditional technologies: took the material, cut off the excess - got the part. Additive is growing layer by layer of the new, explains the executive director of SIU System Maria Borisova.
Executive director of SIU System Maria Borisova next to a printer that prints ceramics.Photo: Andrey ABRAMOV Imagine a metal cabinet three by three meters. Behind the glass, a bath of liquid polymer is a cloudy goo. A laser beam runs through it. Where he walked, the polymer hardens. Millimeter by millimeter, the outline of the future creation appears from the bath.
This is what an industrial 3D printer that prints with liquid polymer looks like.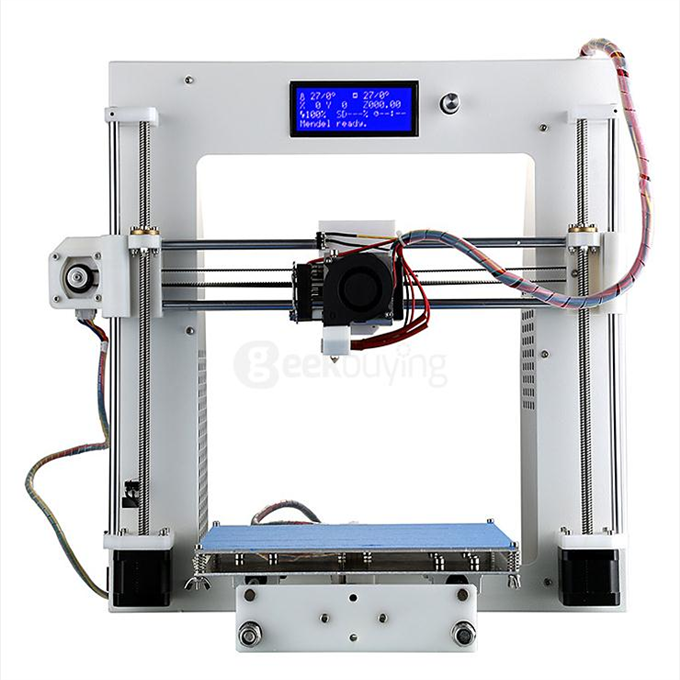 Photo: Andrey ABRAMOV
- These are blanks for aligners that dentists use to correct an overbite. Each is unique, as it is printed for a specific patient, says Maria.
There are printers that work with metals. They are filled with powder - a titanium part is needed, titanium is poured, etc. Our enterprises make powders. They show me the nozzle of a jet engine. His machine printed in 30 hours. By the way, the speed of all printers is different. On the fastest products grow out of the polymer at 1 cm per minute.
There is a sand seal to make casting molds. I filled them with metal, broke the sandy shell, and the detail turned out. Or ceramics - the paste lays down in layers, a laser beam and firing in furnaces make the product hard. Not tea pairs with vases are printed here, but microelectronic components, parts for aviation and astronautics, cages - intervertebral implants.
- A 3D printer can be selected for any production. It is necessary to produce something new - quickly reconfigured the equipment and began production.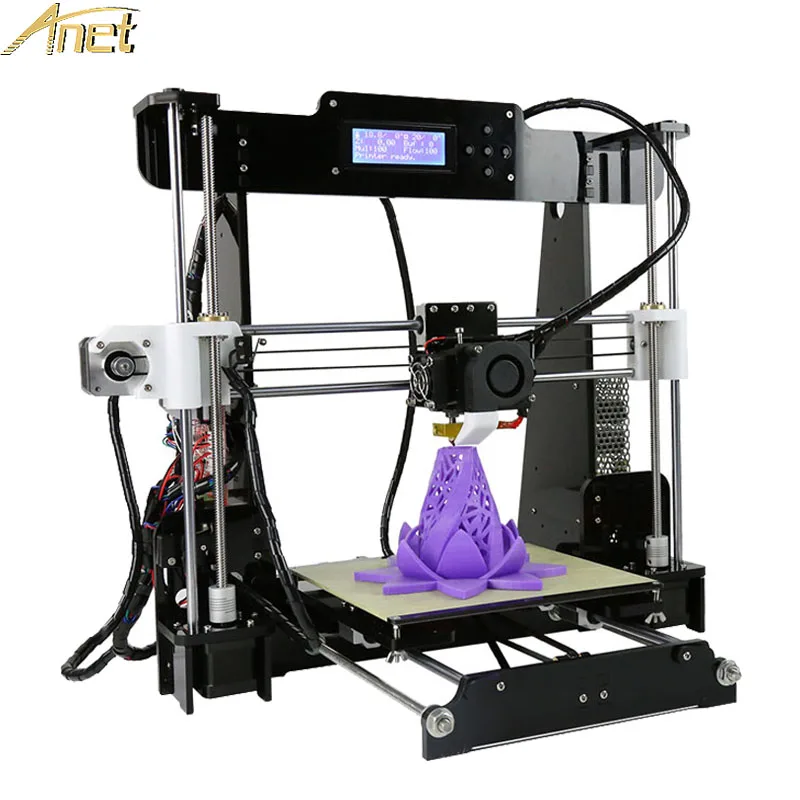 When the covid epidemic began, we began to print Venturi valves - this is a part for ventilators. Although they didn't do this before, "recalls Maria Borisova.
The printers are capable of producing a complete mechanism. They show me the interweaving of a dozen gears that rotate like a jewelry piece. That is, you do not need to print each component separately, you can immediately mechanism. But it is naive to believe that finished products always come out of the printer. Some also need post-processing. For example, grinding.
MAN AGAINST THE PRINTER
For an hour I was taken around the shop, told about the miracle of printing. I was already thinking about going to the exit in order to sing to the readers again what a wonderful 3D aleco awaits us soon. I woke up the skeptic in myself and attacked the executive director with questions.
— If 3D printers really can do anything, where is it in our industry?
- Technologies are used, but can be used much more actively.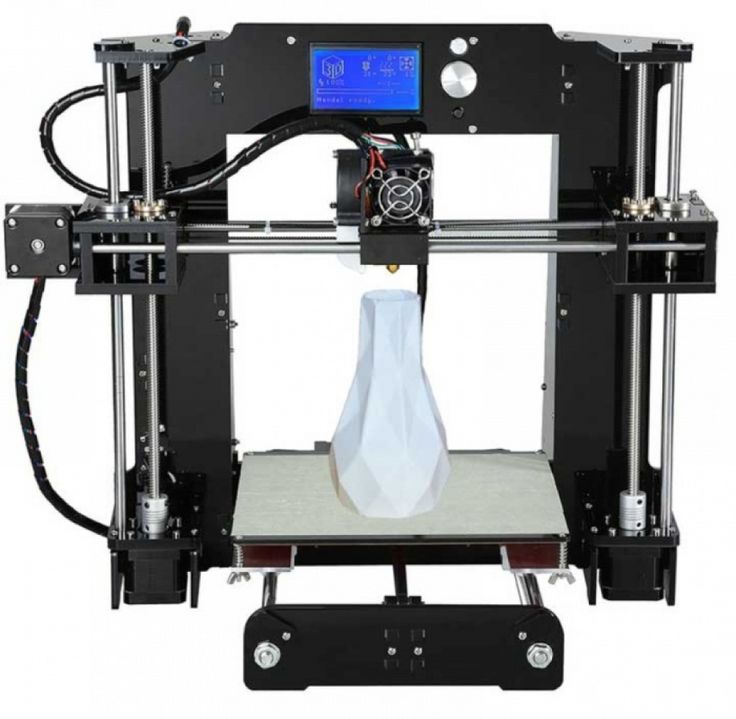 Few people understand the possibilities of 3D printing. There is no wide range of centers in Russia, like ours, to see industrial printers in operation. We are used to thinking in stereotypes about technology. To produce something, you need to take a piece, cut off the excess and you get a part.
Customers come with orders and say: take this material and print the part. And in additive manufacturing, we need a clear technical task, we start from the properties of the final product, because changes occur in the process of printing under the influence of a laser beam.
- Here are your dentures. But when I come to dentistry, they sell Korean or Swiss implants. You show me printed auto parts, while Lada Vesta, meanwhile, is half assembled from imported parts. Why, with the limitless possibilities of 3D printing, can't we move our industry on this track?
— We need high-quality equipment, software, suitable materials and trained personnel. If one of the components is missing or saved on it, the result will be far from ideal.
Europe is moving away from manual labor and towards automation. It's an investment, but it pays off. In Russia, the approach is different: we will put a better person, and in other areas we will save. Industrialists come to us and ask the question: where do you have ten employees around each machine? We explain: one is enough. But this is not accepted…
The black and green box on the right is the Russian Hercules printer. Photo: Andrey ABRAMOV
— Conveyor principle: at each section, the workman picks up the product, adds it, passes it on to the next one.
— It's different here. We produce more than 20 thousand different parts per month, and not so many people work for us (we look at the office area, there are hardly ten people there - ed.). There is a designer and a topological optimization specialist who will develop 3D models of products, taking into account material savings and speeding up printing speed. There is a print operator and his assistant who will prepare the printer, start it up, control the print and, if necessary, post-process the product.
There are engineers who control the process and maintain the operation of the equipment.
- What about the personnel?
- Universities and colleges have training programs for 3D printing engineers and 3D printer operators. We are involved in the development of training standards.
RUSSIA DOES NOT LIKE TO SHARE
— Let's dream: tomorrow our factories will be banned from buying equipment, except for 3D printers. They give subsidies for the purchase of equipment, train specialists. At this rate, in how many years will we print our Boeing?
- We can print a car, it's more difficult with an airplane. Aviation has a very long certification process to keep everything safe. There are companies in the world that are very actively using 3D technologies. For example, Elon Musk's rockets (American billionaire engineer, founder of the private space company SpaceX - ed.). In world practice, dozens of metal or polymer industrial 3D printers are purchased at once in order to expand production.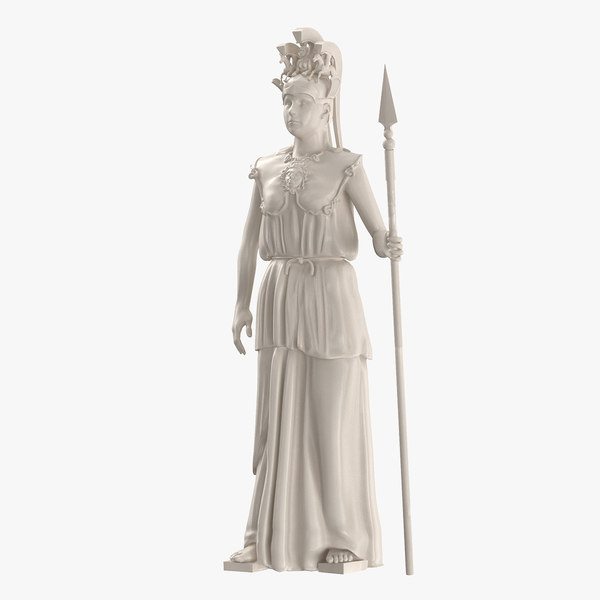 This is a jet engine nozzle surrounded by other "pieces of iron" that were also printed. Photo: Andrey ABRAMOV
In Russia, a factory often takes one printer and tries to integrate it into the production chain. Employees contact us. We all show, explain, tell. After a while, we can get an answer: the team is not ready to try. The manufacturing process is built in such a way that the 3D printer does not fit very well. You need to change something, educate people, change their habits ...
Or a factory comes to us with a desire to buy equipment. Sets a condition: print the part, we'll see if it works for a month, then we buy it. Then they say: let it work for another six months, more and more ... As a result, all the other parts failed, ours is still standing, and the company changed its mind about buying. Or decides to take another printer, which does not guarantee the result.
At the same time, there are industries in Russia that are actively introducing 3D technologies.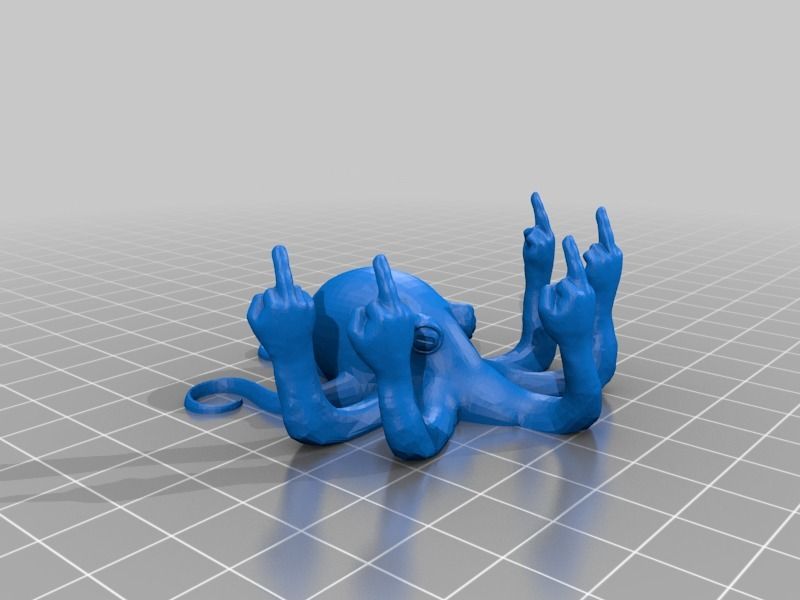 But we are not used to sharing our developments. And additive technologies are about promotion. We have signed a non-disclosure agreement with all customers. So we would publish great news every day. Others would see and be inspired.
So far, it turns out that those who use 3D printers competently are one step ahead of the rest, but they don't always say why.
— Do we produce our own printers?
- 3D printers were invented in the USA. There are European manufacturers. Some of them have now temporarily suspended deliveries. But we think things will get better. Domestic producers are reaching a very good level. We test their developments and, if we are sure of the quality, we start using them.
The blue light that illuminates the bust of Ilyich is the projection of the scanner. He creates a virtual 3D model of the part so that it can then be printed. Photo: Andrey ABRAMOV
— If you disassemble our printer, what is the probability of finding parts that are not made in Russia?
- There is a possibility.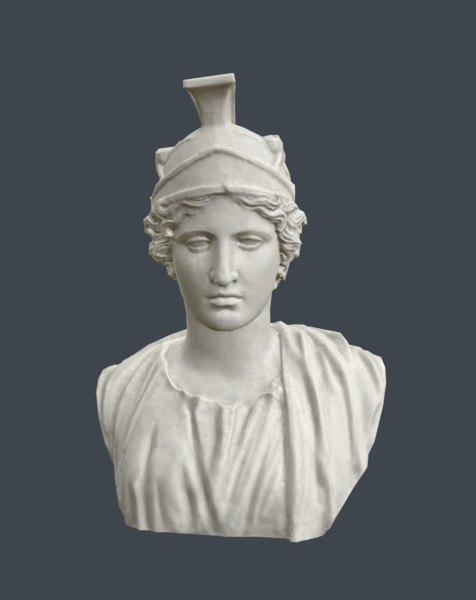 There was no task that all equipment should be made only from domestic parts. But in the future, I think it is realistic to create such a printer.
— And yet, do we urgently need to switch to additive technologies in order to save the industry?
- A 3D printer, when used correctly, allows you to create a product that you could only dream of before. If you're stamping or casting simple shapes, you might want to leave things as they are. But to improve the part, move on to the production of more technically complex components, start producing new things in a short time - only 3D printing can handle this.
Maria Borisova is holding a 3D-printed robot arm nearby. Photo: Andrey ABRAMOV
BTW
The SIU System Innovation Center is based in the Technopolis Moscow SEZ. There are ample opportunities for industrial cooperation with local residents. In the SEZ "Technopolis Moscow" there is a whole cluster of enterprises engaged in the production of composites and nanomaterials.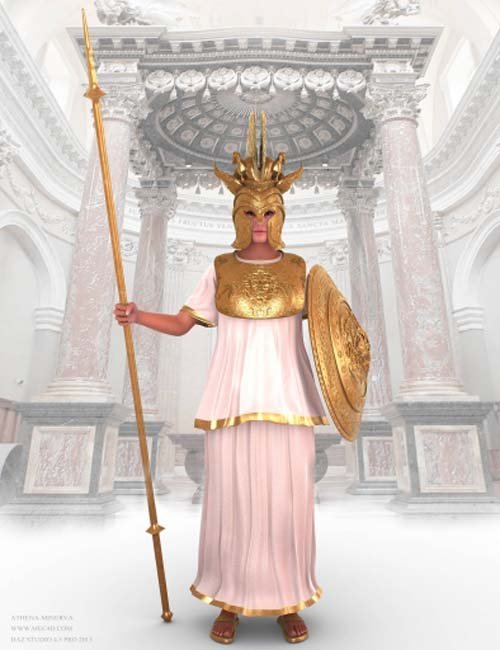 In addition to it, about 200 companies from the metropolitan SEZ have united into clusters of microelectronics and optics, medical devices and biopharmaceuticals, information and communication technologies, energy-efficient and high-tech industries.
Read also
The age category of the site 18+
EDITOR-IN-CHIEF - NOSOVA OLESIA VYACHESLAVOVNA.
Messages and comments from site readers are posted without preliminary editing. The editors reserve the right to remove them from the site or edit them if the specified messages and comments are an abuse of freedom mass media or violation of other requirements of the law.
JSC "Publishing House "Komsomolskaya Pravda". TIN: 7714037217 PSRN: 1027739295781 127015, Moscow, Novodmitrovskaya d. 2B, Tel. +7 (495) 777-02-82.
Exclusive rights to materials posted on the website www.kp.ru, in accordance with the legislation of the Russian Federation for the Protection of the Results of Intellectual Activity belong to JSC Publishing House Komsomolskaya Pravda, and do not be used by others in any way form without the written permission of the copyright holder.