3D printing software ubuntu
Best 3D printing software on Ubuntu
3D printing software is a collection of tools that allow you to visualize three-dimensional or 3D models in a digital format before printing them out in real life. A 3D model created in a modeling program is the starting point for every 3D print. We invested a lot of money and effort to learn and purchase modeling software for some years. However, now there are several possibilities to learn and work in easy-to-use modeling software. Want to install 3D printing software for your Ubuntu system? Readout our post to know about the best 3D printing software on Ubuntu. So let's start!
Wings 3D
Wings 3D is a free 3D modelling program developed by Dan Gudmundsson and Bjorn Gustavsson in 2001. Between 2006 and 2012, Richard Jones took control over Wings 3D and added many new features. Currently, Dan is actively maintaining Wings 3D.
Wings 3D includes a customizable interface, AutoUV mapping capability, support for materials and light, and various other modeling tools.
It is developed for 3D modeling and texturing elements made up of a minimal number of polygons. Compared to other 3D programs like Blender, there are some distinctions, particularly in the GUI of the Wings 3D, which offers more flexibility in exchange for some constraints.
How to install Wings 3D on Ubuntu
Utilize the below-given command for installing Wings 3D on your Ubuntu system:
$ sudo apt-get install wings3d
The error-free output indicates that now Wings 3D is installed on your system. Open this 3D printing software by searching it manually in the Application's search bar:
FreeCAD
FreeCAD is a freely available, open-source parametric 3D modeler. It was intended for the creation and design of real-world objects. You can check your model history and adjust its characteristics, as parametric modeling permits you to modify your design.
This application enabled you to create geometry-constrained 2D shapes and utilized them for building a base of some other 3D object.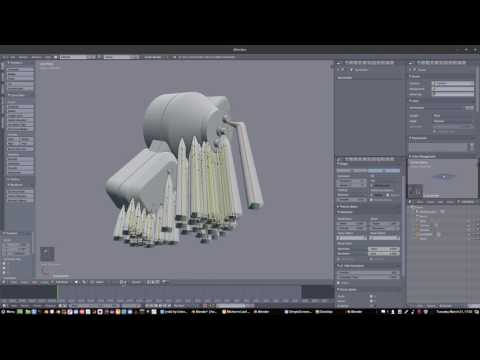 It includes numerous components for extracting design details and adjusting measurements from 3D models for producing high-quality production-ready 3D drawings. FreeCAD supports various file formats, including IFC, IGES, STL, DXF, SVG, OBJ, DAE, STEP, etc., allowing you to integrate it easily into your workflow. Applications in mechanical engineering, product design, and architecture utilize this software according to their requirements. You can work in FreeCAD, whether you are an experienced CAD user, a student, a programmer, or a teacher.
How to install FreeCAD on Ubuntu
Before getting started with FreeCAD, you have to install it on your system. To do so, write out the below-given command in your Ubuntu terminal:
$ sudo apt-get install freecad
The error-free output signifies that FreeCAD is installed on your system. Open up the FreeCAD software by searching it manually in the Application's search bar:
OpenSCAD
OpenSCAD is a freely available, script-only 3D modeling package aimed at assisting engineers in creating solid 3D CAD models.
It is dependable software for engineers on a budget who need a cost-effective solution with powerful CAD tools. This application is designed with engineers in mind, not artists; it concentrates on the CAD parts of 3D modeling rather than the various other features of 3D modeling. OpenSCAD 3D modeling is based on 3D methodologies: CSG which stands for Constructive Solid Geometry and 2D outlines extrusion.
This 3D compiler helps in the 3D models rendering and reading objects scripts. OpenSCAD application is more like a 3D compiler developed to read object-specific script files and render 3D models from them. It hands over complete access to your modeling process and allows users to change individual processes as required. You can quickly create well-defined designs with the OpenSCAD adjustable parameters.
How to install OpenSCAD on Ubuntu
Utilize the below-given to install the OpenSCAD application on your Ubuntu system:
$ sudo apt-get install openscad
The error-free output declares that OpenSCAD is installed on your system.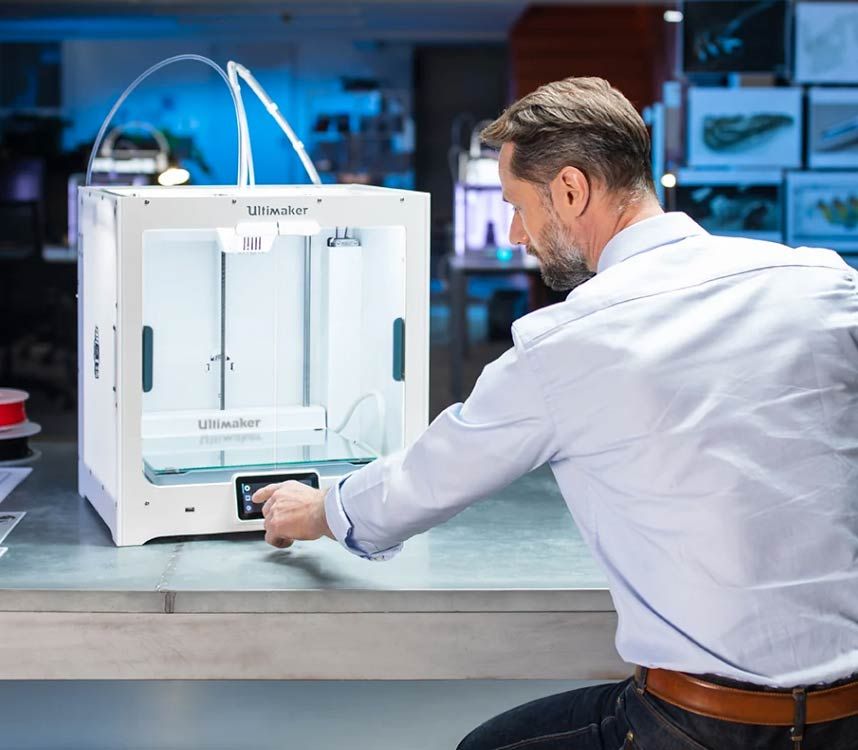 Open up the OpenSCAD software by searching it manually in the Application's search bar:
Cura
Ultimaker's Cura is a simple but powerful 3D slicing program. For Ultimaker 3D printers, the print profiles are optimized; however, the Cura will slice 3D files for any model or brand of 3D printer. The software supports the 3D file formats OBJ, STL, and 3MF and importing and converting 2D photos to 3D extruded models. You will be able to open and arrange several models on the print bed using the Cura application, where each model will have the required slicing settings. This allows Cura users to print numerous models at once, making the printing process easily manageable in the classroom.
How to install Cura on Ubuntu
The below-given command will help you install the Cura application on your Ubuntu system:
$ sudo apt-get install curl
The error-free output indicates that Cura is installed on your system. Open up the Cura software by searching it manually in the Application's search bar:
Blender
Blender is a freely available open-source 3D computer graphics software developed by a global community of visual effects experts, artists, students, animators, scientists, game creators, and other people.
This software is utilized for creating 3D printed objects, 3D arts, visual effects, 3D applications, animated films, and video games. It is an intuitive and feature-rich software.
With Blender's built-in path-tracer engine, its users can attain ultra-realistic rendering. It has a set of modeling tools that swiftly edit, develop or transform its 3D models. The object and camera tracking tools assist in importing and tracking raw footage and watch camera motions in 3D scenes. Its animation and rigging capabilities are great for making commercials, short films, and TV shows. Blender users can easily mix 2D and 3D in its viewport. It also has a 3D creation suite that comes with a Python API. This 3D creation suite helps change the size, colors, fonts, and layout of the interface.
How to install Blender on Ubuntu
Write out the below-given command in your Ubuntu terminal for installing Blender:
$ sudo apt install blender
The error-free output declares that now Blender is installed on your system.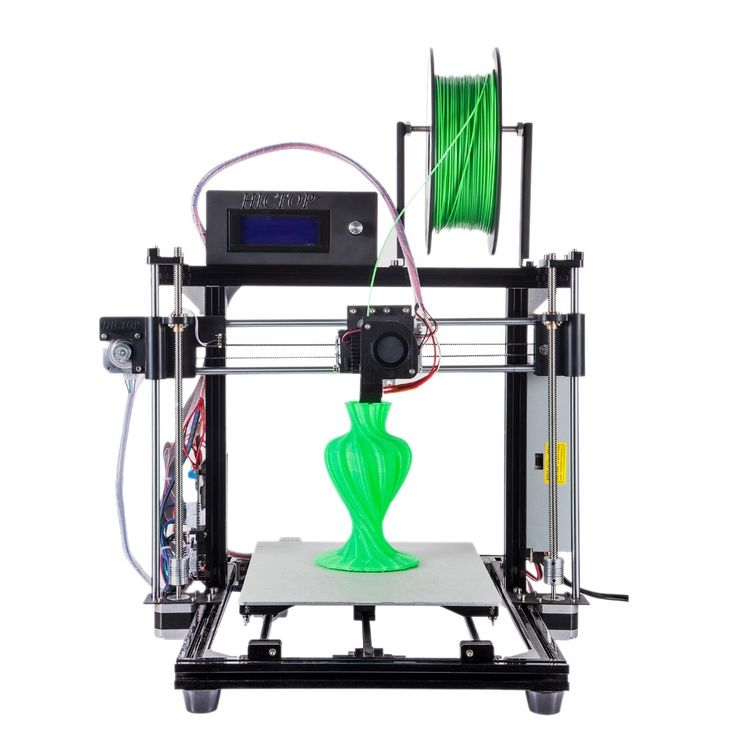 Open this 3D graphical application by searching it manually in the Application's search bar:
Conclusion
Engineers and designers can easily create three-dimensional models and print them into real products using 3D printing software. The aerospace, automotive, and robotics industries are getting maximum benefits from 3D printing software. In this post, we have discussed the best 3D printing software for your Ubuntu system. Moreover, the installation methods of the 3D printing software are also provided for you.
Best 3D Printing Software for Linux
View:
Open Source Commercial
1

Blender

Blender Foundation

Blender is the free and open source 3D creation suite. It supports the entirety of the 3D pipeline—modeling, rigging, animation, simulation, rendering, compositing and motion tracking, video editing and 2D animation pipeline. Cycles is Blender's built-in powerful unbiased path-tracer engine that offers stunning ultra-realistic rendering. Blender's comprehensive array of modeling tools make creating, transforming and editing your models a breeze. VFX professionals say: "Probably the best tracker in the market". Blender includes production ready camera and object tracking. Allowing you to import raw footage, track the footage, mask areas and see the camera movements live in your 3D scene. Eliminating the need to switch between programs. Thanks to the high quality rigging and animation tools, Blender is being used for numerous short films, advertisements, TV series and feature films now.

2

AstroPrint

AstroPrint

Keep your 3D models stored neatly in the cloud so you can access them anywhere. Simply upload your own .stl files for cloud based slicing or upload pre-sliced .gcode files. Add and edit your designs with our online STL viewer and print wirelessly through a beautifully simple, intuitive interface. Slice with confidence with manufacturer suggested settings. Everything is accessible from your browser so there is no software to install or keep up to date. Using the AstroPrint mobile app, you can print by enabling WIFI 3D Printer so you can print from any device, remotely controling your 3D printer, and even get push notifications when your prints are finished. Neat! View real-time progress of your prints. Add a camera to stream live video, take snapshots, and timelapses. Whether you are with a 3D Print Farm Business, a major University with 100+ printers, or an Enterprise like Stanley Black and Decker, we have you covered.

3

MakePrintable

Mixed Dimensions

MakePrintable is a cloud solution that analyses and repairs any 3D model for 3D printing. It's created by Mixed Dimensions Our Vision at MakePrintable is streamlining the process between 3D content and 3D printing. Making it simpler for anyone to get into 3D printing, by ensuring print success from the get-go. Our platform is for 3D hobbyists, engineers, makers and 3D enthusiasts who use 3D printing in their workflow and don't want to spend their time repairing wall thickness or solidity issues.

4

Slic3r

Slic3r

The Slic3r project has been under active and massive development. Make sure you get 1.3.0 now or try the development builds! Slic3r is free software, developed by Alessandro Ranellucci with the help of several contributors and a wonderful community. Turn your 3D models into G-code. Visual preview of toolpaths. Advanced configuration management. Custom G-code with conditional logic. Print spool queue (print on multiple machines simultaneously) or send to OctoPrint. FDM/FFF and SLA/DLP. Modifiers (distinct settings on custom regions). Most features are exposed from command line, thus providing a handy tool for batch operations and custom integrations. A C++ library for building custom applications on top of the Slic3r internal algorithms. Handle 3D models (open, repair, transform, convert). Generate G-code in many flavors. Generate infill patterns. Send G-code over serial port. Estimate G-code printing time.

5

Ultimaker Cura

Ultimaker

Trusted by millions of users, Ultimaker Cura is the world's most popular 3D printing software. Prepare prints with a few clicks, integrate with CAD software for an easier workflow, or dive into custom settings for in-depth control. At the heart of Ultimaker Cura is its powerful, open-source slicing engine, built through years of expert in-house development and user contributions. Intent profiles print specific applications at the click of a button. Recommended profiles tested for thousands of hours ensure reliable results. 'Custom mode' gives over 400 settings for granular control. Regular updates constantly improve features and printing experience​. If you own a 3D printer, software matters. Get the most from your printer with software designed to suit your workflow. Manufacturing doesn't need to be complicated. We design our software so anyone can use it – both experienced or rookie 3D printer users.

6

SelfCAD

SelfCAD

SelfCAD is a 3D modeling for users of all levels. There is an online as well as downloadable versions for Windows and Mac. Most of the CAD programs available are either expensive or don't generally provide all the necessary 3D modeling and printing tools. Some take months or years to learn and are meant for specific industries. SelfCAD has bridged this gap as it's affordable, easy to learn and it targets all the industries. It has a simplified user interface too making it a perfect tool for novice users. SelfCAD is fully-featured including modeling, Sculpting, rendering, simple animations, and 3d print slicer, but the aggregate amount of tools is much less than any compatible software package because of its brilliant UX. The in-built slicer of SelfCAD is handy as it helps prepare the designs for printing without having to switch to another program. SelfCAD is very affordable. There are interactive tutorials available that helps one learn 3D modeling with much ease.

7

ideaMaker

Raise3D

IdeaMaker prepares Gcode for 3D printing and support STL, OBJ, OLTP and 3MF files. It features user-friendly interface and limitless customization for advanced users. For example, ideaMaker allows adaptive layer heights to automatically adjust the layer height depending on detail level required for printed area, further improving quality and reducing print time. Furthermore, user can differentiate the settings for single or multiple models by Modifier, Per-Group Setting, and Per-Layer Setting. In additional, ideaMaker provides customized support, free cut and model repair. ideaMaker is seamlessly linked to Raise3D's other resources and tools. RaiseCloud is a cloud-based printer management platform enabling automate small batch manufacturing and print remotely. ideaMaker Library is an open library for user to get and share slicing profiles, model files and printing files. ideaMaker enables user to upload Gcode to Octoprint, thus its connected any 3rd party open-source 3D printer.

8

OctoPrint

OctoPrint

Control and monitor every aspect of your 3D printer and your printing jobs right from within your browser. OctoPrint's powerful plugin system allows extending its functionality with awesome plugins from the community. Free and open source software released under the Affero General Public License (AGPL). Control and monitor every aspect of your 3D printer and your printing jobs right from within your browser: Access the embedded webcam feed and watch remotely how your printer is creating your newest thing, get constant feedback regarding the current progress of your print job, take a look at the integrated GCODE visualizer to see a rendition of the GCODE you are currently printing, keep an eye on the temperatures of your hotends and print bed and adapt them on the fly, move the print head along all axes, extrude, retract or just define your own custom controls, start, stop or just pause your current print job, you are in full control at any time.

9

Repetier-Host

Repetier

Import one or more 3D models and place, scale, rotate or duplicate them on your virtual bed. Slice your plate with different slicers and optimal settings for perfect results. Check the result completely, in regions or layer for layer. Print directly from the host via USB or TCP/IP connection, via SD card or via Repetier-Server. Repetier-Host works with almost all popular 3D FDM printers! Repetier-Host is your ALL-IN-ONE software solution, which gives you countless benefits. Repetier-Host can handle up to 16 extruders with different filament types and colors simultaneously and visualize the result with individual filament colors, so you can see your result before printing. Repetier-Host includes directly 4 different slicers: Slic3r, Slic3r Prusa Edition, CuraEngine and Skeinforge. If that is not enough, you can use any other slicer you want with Repetier-Host.

10

EQUINOX-3D

EQUINOX-3D

The 3D modeler with the fastest, fully integrated ray-tracer. Because "rasterization is so 20th century™" 3D modeling, animation, photorealistic rendering, photorealistic VR content creation, CAD/CAM, 3D printing, laser-cutting and much more! Why is EQUINOX-3D better? As our artist said: "all engineers should be forced to use the software they write". I use EQX many hours a day and there is no need to force me! Super-fast photorealistic renderer, the first fully integrated interactive ray-tracer in a modeler. You can do full editing/modeling on ray-traced windows! Powerful subdivision surface modeling. Powerful CAD/CAM features, 3D printing and laser-cutting support. Universal rendering API that allows full modeling on any renderer and fully integrated Cg renderer with a quality that closely matches the ray-tracer. HDR texture support and HDR rendering output. Super fast importance-sampled HDR environment light support.

11

PrusaSlicer

Prusa Research

PrusaSlicer is our own in-house developed slicer software based on the open-source project Slic3r. PrusaSlicer is an open-source, feature-rich, frequently updated tool that contains everything you need to export the perfect print files for your original Prusa 3D printer. PrusaSlicer is based on Slic3r by Alessandro Ranellucci. It's completely free and open-source. Thanks to the strong community and core team of developers in Prusa Research we can continually add new functionality. You can follow the development process on Github. Paint custom supports directly on the model! Or block automatically generated supports in selected areas. You can also use custom meshes as support blockers and enforcers. Everything is neatly saved in the project file, always customizable. Testers and developers at Prusa Research are constantly working on presets for 150+ filaments and resins. We are adding profiles on regular basis, following materials by the most popular manufacturers.

12

Ultimaker Connect

Ultimaker

Manage the 3D printing process from your desktop for maximum efficiency. Queue print jobs across one or multiple Ultimaker printers, schedule maintenance tasks, and track print analytics. Ultimaker Connect makes it easier to manage 3D printers in the workplace. Group printers based on your workflow and start scaling up production. Make your printers work harder. Send a print job from your desk, remove when it's done, and the next print in the queue starts automatically. Track analytics to optimize your 3D print process and increase ROI.

13

Simufact Additive

Hexagon

Simufact Additive is a powerful and scalable software solution for the simulation of metal-based additive manufacturing processes. Discover how to use Simufact Additives to optimize your metal 3D printing / rapid prototyping. Simufact Additive helps you to significantly reduce the number of test prints. Our goal is to provide you with a software solution which helps you produce AM components with repeatable dimensional accuracy first time right. Simufact Additive´s multi-scale approach combines the best approaches in a unique software solution - from an extremely fast mechanical method to a full thermal-mechanical coupled transient analysis with the highest accuracy of simulation results. You can choose the right simulation method for your situation. Simufact Additive is a specialised software solution dedicated exclusively to the simulation of additive manufacturing processes. For the user, this is reflected in a lean operating concept.
Oh no! Some styles failed to load. 😵 Please try reloading this page
Cura 2.5, 3D printing software from Ubuntu 16.04
In this article, we will review the recommended software if you are a user of 3D printers.
In order to get the most out of your 3D printer, in addition to setting up the printer well and setting its firmware properly, you need to tweak the settings of the program you are using as your laminator. Depending on the specifications of your printer, these options may vary greatly.
We are interested in the software Care . This is an "Open Source" program developed by Ultimaker which will take care of the communication with the printer and the lamination of 3D objects. This means that with this program we can perform all the necessary steps to go from a 3D model to a real object.
Cura prepares your model for 3D printing. In general terms, we can say that Cura is a cutting program that prepares your 3D drawings for printing. For those new to 3D design (myself included), this program makes it easy to get attractive results. For more advanced users, there are over 200 settings available that can be tailored to the needs of each model.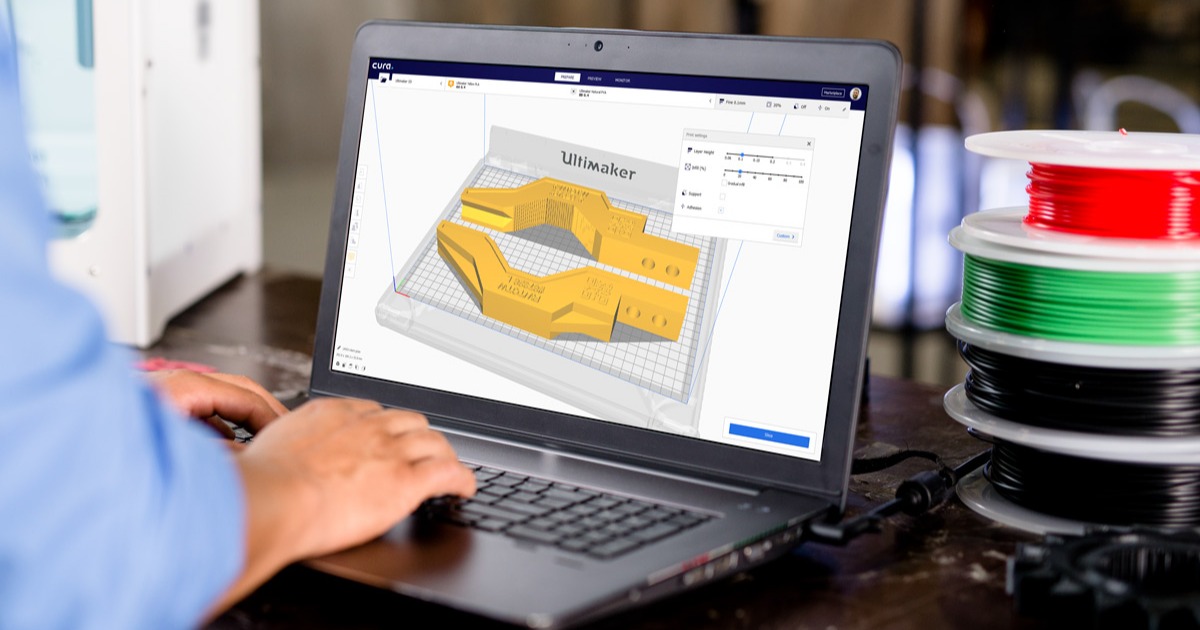 Since the program is open source, it has a community that can always help in case of doubt.
Cura software prepares your files by intelligently assessing the areas that need your attention. Has virtual 3D previews that will let you spin around the design. This way we can guarantee that everything will be where we want it to be.
Cura provides a good integration of our hardware, software and materials (which in my experience doesn't always have to be the cheapest) to achieve a enjoyable 3D printing experience .
Cura was developed for Ultimaker 3D printers and Ultimaker materials. But the program will offer us the opportunity to use it with a large list of printers. This list will be provided by the program, since we will need to select our printer when we first launch the program.
This software gives us the possibility to use it in different operating systems . There are versions of CURA compatible with Linux, MAC and Windows.
Installing the program on different platforms is very similar, in general it is relatively simple.
Index
1 Install from
2 Repository
Install from
repository storage.
Before proceeding with installation because Cura depends on python 3.x. We're going to satisfy the dependencies first so that everything goes right. To do this, open the terminal (Ctrl + Alt + T) and write:
 sudo apt-get install python3 python3-dev python3-sip 
Next, it's time to add a repository that will provide us with a package to install. To do this, write in the terminal:
 sudo add-apt-repository ppa:thopiekar/cura 
To finish, we only need to update the package list and install the cure. In the terminal, we will need to write the following:
 sudo apt-get update && sudo apt-get install cura 
After that, we can carry out the treatment.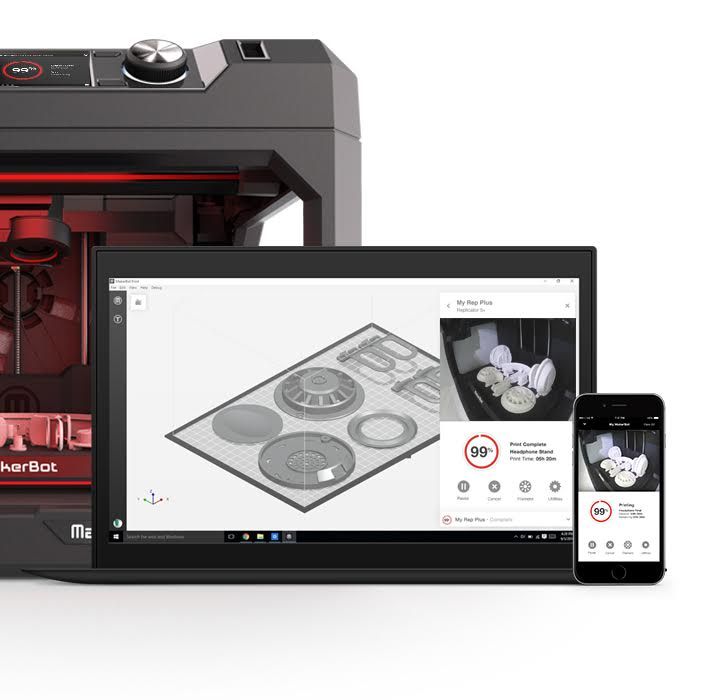 Either by the "cure" command from the terminal, or by searching for a launcher in our operating system's Dash.
Launching Cura for the first time
After installation, there are a few things you need to do to set up the first time you launch Cura. We will simply open Cura from the applications folder (or wherever you have installed). The program will ask us for let's select the printer we have . You can give the printer a unique name if you wish.
To download the model, you just need to click the "Open File" button. It is located in the upper left corner of the screen. In the window that opens, we can find the model we want to prepare for printing and open it in the program. and The model will be loaded and displayed in the 3D viewer. so we can start working with it.
If you want more information about the program and its features, you just need to go to the manual (in English) that they make available on their website for anyone who wants to check it out.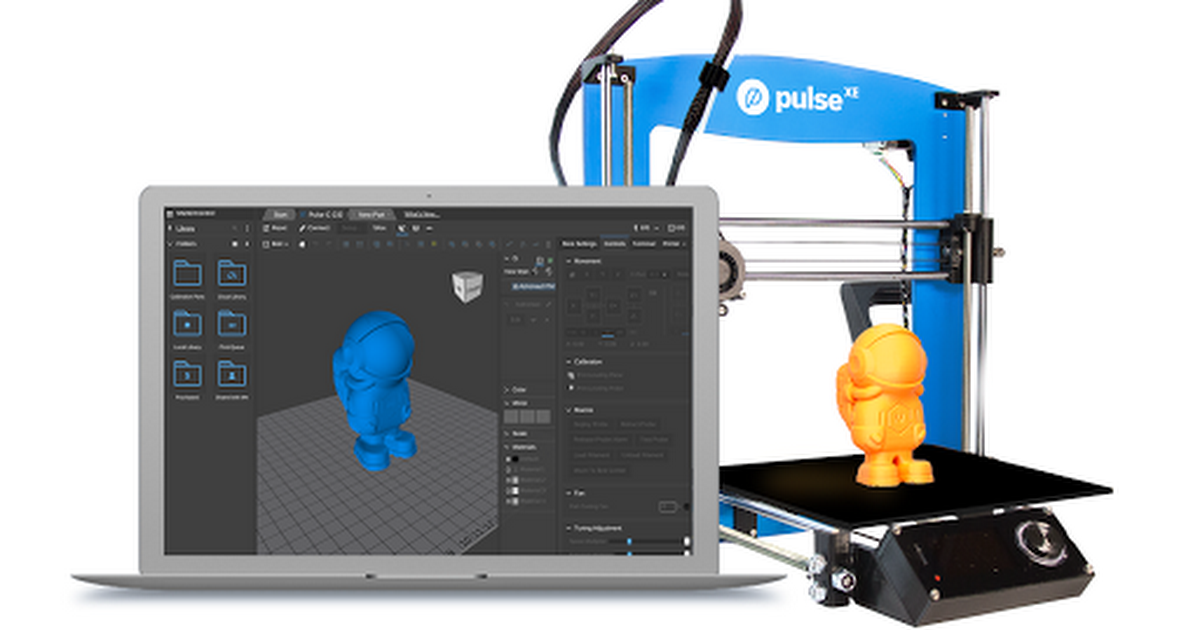 With a little googling, you can find a manual for Cure in Spanish.
Top 7 Linux 9 3D Printing Simulators0001
Whether you're creating a professional 3D design or modeling for yourself, the efficiency of your work depends largely on the software you use. At the same time, most 3D printing modeling programs are written for Windows or MacOS. What about Linux users? After all, there is neither AutoCAD nor SolidWorks on this platform.
Earlier on our blog, we reviewed the Top 10 Best Free 3D Printing Modeling Software for Windows. This time We have selected several 3D modeling applications for Linux, which can be a worthy alternative to the above Windows programs.
Blender
Let's start with one of the most famous and versatile 3D modeling solutions. Blender has a significant advantage over big brands like SolidWorks because it's free and open source. This allows more people to work on their projects. Blender has a large community of like-minded people, as well as a catalog of 3D models constantly updated with new models.
The program has a repository of add-ons that expand its functionality. The capabilities of Blender are not limited to just one modeling, they are much wider. To master all the functionality, there are many tutorials and articles on the Internet.
FreeCAD
FreeCAD is a parametric 3D modeling program designed primarily for designing real objects of any size. Parametric modeling makes it easy to change the design, go back to the history of actions with your model and change its parameters. FreeCAD is a fully customizable open source program with scripts and extensions.
FreeCAD is the most popular and effective for mechanical or engineering designs. It is easy enough to learn how to work with the program, even if you have not done 3D modeling before. As an open source software product, FreeCAD is easily customizable to your needs. For example, you can add new functionality or automate modeling processes through scripting.
HeeksCAD
HeeksCAD is a good tool for people who have never done 3D modeling before, as it makes it easy to learn how to use this kind of software.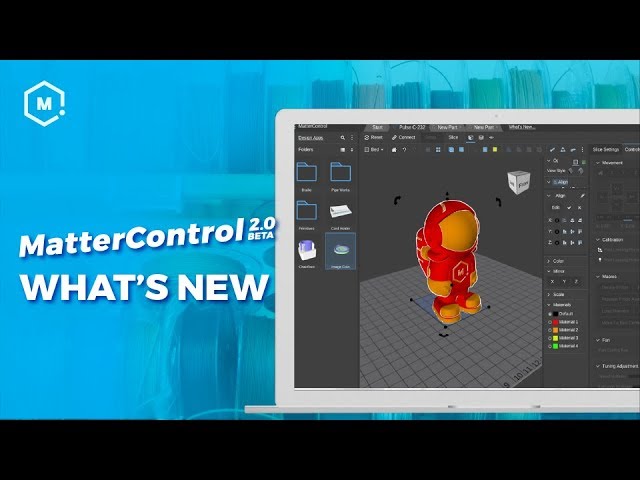 It offers all the standard features you need to make simple, but high-quality, 3D models. Just like in FreeCAD, you can use parametric functions to create and modify your objects. You may encounter difficulties when trying to implement complex models (many standard tools are not yet available), but again this is not the main goal of HeeksCAD.
OpenSCAD
OpenSCAD is a 3D modeling software that allows you to create solid models in two different modes. In the application, you can use constructive solid geometry, creating a design with simple operations (like adding or subtracting), or using the classic extrusion method, where 2D sketches are created and then translated into a 3D model. In addition, the software has the ability to export STL files, and a good community of fans to help solve the difficulties that arise during the modeling process.
Solvespace
If you are not looking for aesthetics in software, but you are looking for maximum efficiency, then Solvespace is made just for you.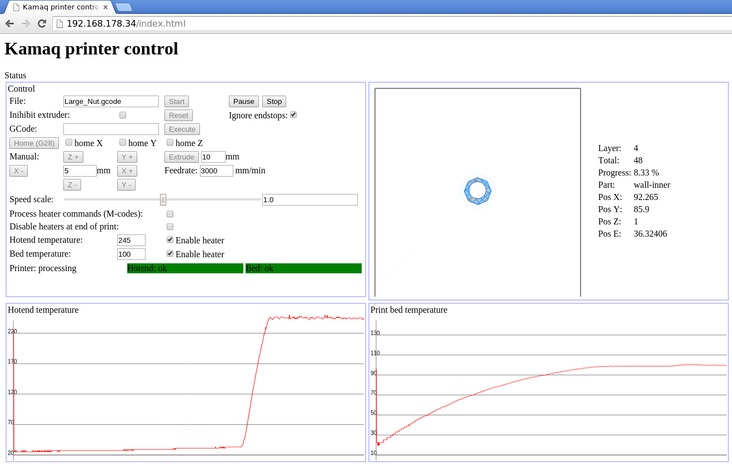 This software provides all the tools that are used in well-known 3D modeling programs such as SolidWorks or AutoCAD. With a minimalist interface, Solvespace gives you a huge number of features that are more than enough to complete almost any task. Other than that, it's a fairly small piece of software, requiring only 6 MB to install.
The learning process is quite difficult, but if you are confident in your abilities, there is no doubt that you can do almost anything in this application.
Wings3d
Wings3d is a good alternative to classic 3D modeling applications. All functions of the program are designed to be as simple and intuitive as possible. The interface changes depending on the actions performed by the user. Wings3d does not use parametric modeling, so it is difficult to use it for engineering or mechanical designs. However, you can find everything you need for any other project, so feel free to try this product.
VariCAD
The last application in the ranking, but far from the last in terms of functionality, is VariCAD.