3D printing free designs
Cults・Download free 3D printer models・STL, OBJ, 3MF, CAD
Featured
By bigovereasy
Check out this amazing 3D printing model made by the excellent designer bigovereasy. This very detailed model is cut into different elements so that it can be 3D printed easily. The face can be changed and Fry even has a can of Slurm, do not forget to share photos of your prints!
Download 3D model
---
01
Bobby and his teddy bear
€1.40
02
Jack the fidget Zombie - Halloween
€2.29
03
[3Dino Puzzle] Futabasaurus Set
€2.15
04
Cute Ghost - Trick or Treat
€3.75 -33% €2.51
05
ARTICULATED ZOMBIE HAND
€1.
02
06
Cute Trick or Treat Ghost - Halloween Decor
€1.64
07
Gentleman Ghost
€2.30
08
BODIE ISLAND LIGHTHOUSE - N (160) SCALE MODEL LANDMARK
€6
09
Home Key Holder For Wall Easy Print
€3.50 -30% €2.45
10
Pocket Operator Case
€3.50
11
Ball machine
€3.50
12
Cute Halloween Bats (3 versions) keychain possible
€2.50 -50% €1.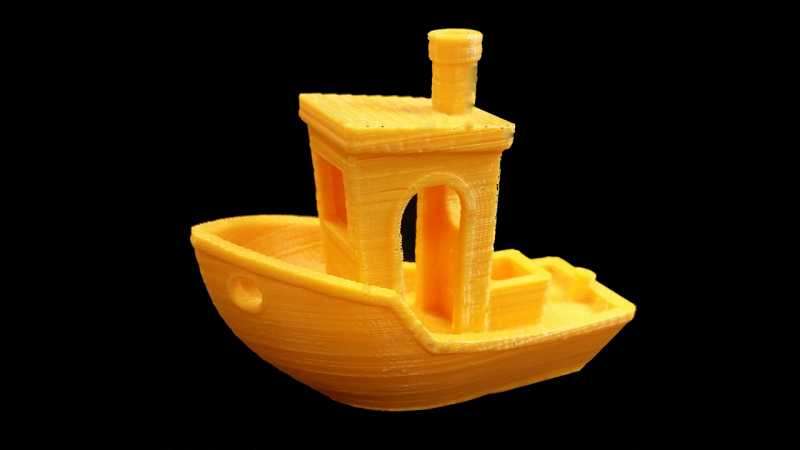 25
13
Skull lighting
€3.57
14
Charizard - Flexible Pokemon - Easy to Print with NO Supports
€2.50
15
Brainwreck Chainsaw
€2.56
16
Missile Pod-style Battery Holder AA/AAA /2Hatch Type
Free
17
Ghost Platform Figure
€1.01
18
Bird Feeder House with Motion Activated Camera
Free
19
UFO SHIPS VASES
€3.69
20
Gravity Utility Knife
€1.25 -17% €1.04
---
01
jordan retro 4k
€5.
09
02
Emberfolk Fighters
€10.23
03
Ouija earrings/earrings.
€1
04
HELLO KITTY MASK CHUCKY SERIES
€1.69
05
Oil drum furniture set - chair, table and sofa
€3.75
06
Dancing skeleton
€3.58
07
London City - Skyscrapers
€0.99
08
Cute Flexi Print-in-Place Squirrel
€2.57
---
---
01
MONSTER WORM 👹
Free
02
Candy Corn Stacking Candy Bowls
€1.02
03
Hexa Vase
€2.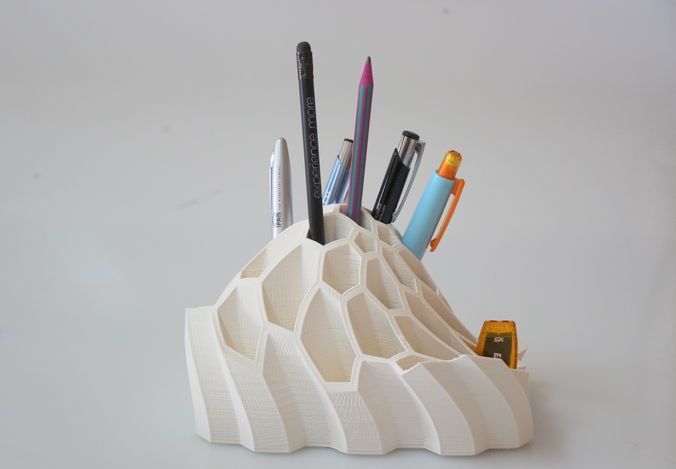 50
04
HALLOWEEN PUMPKIN Ghost.
Free
05
ANTIQUE COLUMNS FOR AQUARIUM
€1
06
Skull Pirate - Flexible Toy- Print in place- No Supports
€2
07
SD Card Storage 3.0
€2.69
08
Eagle Transport - Space 1999
Free
09
Thermodynamics teaching set
Free
10
WATOO WATOO in MAGNET or not
€1
11
circus
Free
12
FRANKENSTEIN IN 3 PIECES (REMOVABLE)
€1.50
13
Mini Kaws
€5.82
14
NTCGL
€5
15
small Pumpkin lamp (Print in place No Supports)
€1.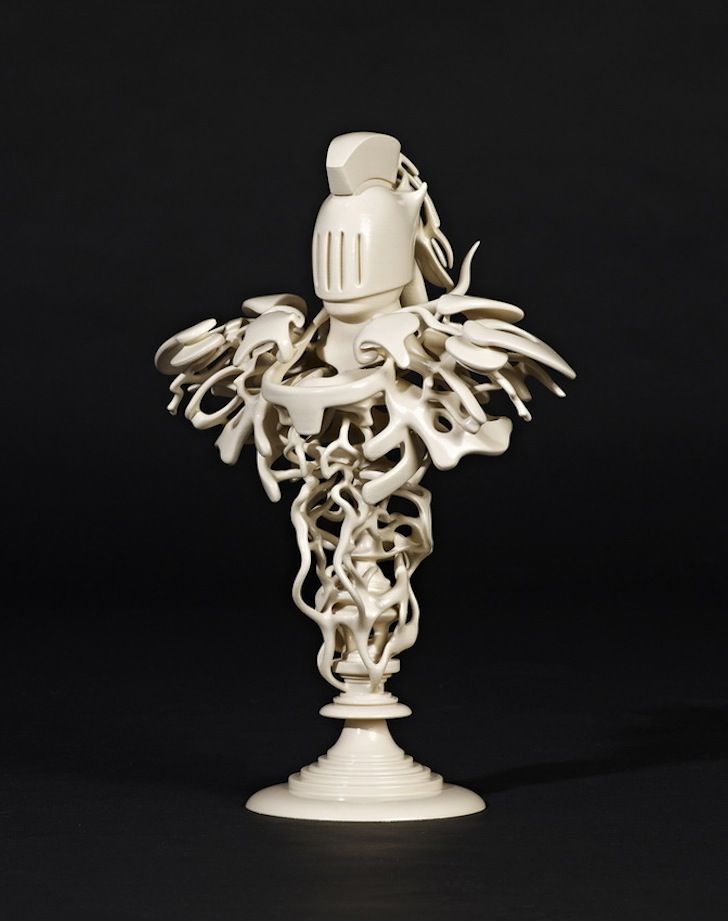 25 -20% €1
16
DOOR STOPPER
Free
17
jack o'lantern high quality mesh
€2.50
18
AJEDREZ
€1.30
19
Halloween cute wobble ghost
€3 -15% €2.55
20
Globe Intelligence Game
€2.50 -40% €1.50
---
01
Fry Futurama 🚀 Not Sure If
Free
02
Ghost Booh
Free
03
pumpkin Halloween
Free
04
flexi turtle
Free
05
Large Sized Touring Bike Card
Free
06
Anycubic Flexi Print-in-Place Alien
Free
07
BEARD SKULL COLLECTION - Nº1
Free
08
Rebecca Cyberpunk edgerunners
Free
---
🔁 Updated
Gun / Pistol (Scorn)
€7.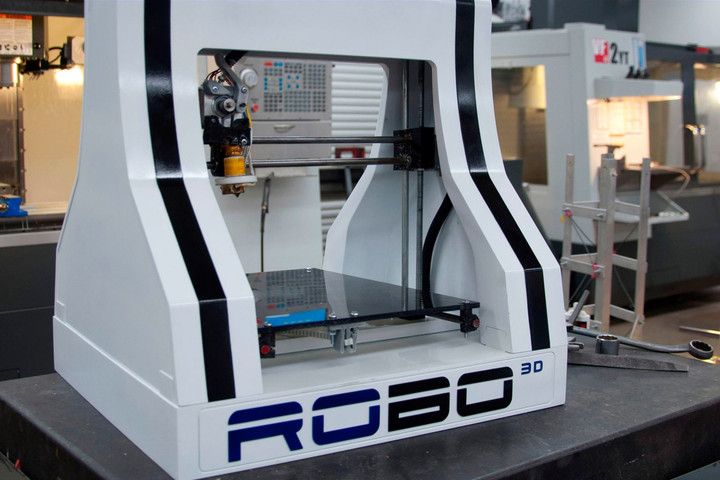 49 -15% €6.37
Draculaura G3 Hat
€3.50
Shower door hinge
Free
Nekhron Doomsday Ark
€4
---
ZOU GHOST - GHOST WITH LEGS
Terrifier
Voidwalker Exosuits Truescale
E-Flite F-15 Nose
---
Hades, God of The Underworld
€2.56
Einhell battery to Villager machine adapter (18V-18V)
€10
Halloween Door Decor
€1.25
halloween cookie cutters
€1.53
Vector for laser engraving
€0.70
hammer
€1.12
Religious vector
€0.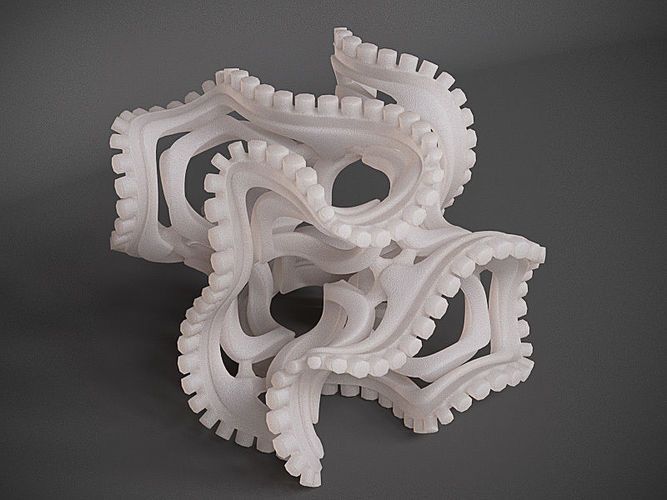 70
motorized creek
€1.86
See all 3D models
---
---
---
Cults, the 3D printing platform
Welcome to Cults, the world's leading independent website for 3D printer files. Discover and download the best 3D models for all your 3D printing & DIY projects.
Cults is a digital marketplace for 3D printing and design. Use our 3D model library to discover everything you can do with a 3D printer (FDM, SLA, DLP, SLS) event with CNC machining and laser cutting. You don't know how to make a 3D file but you want to 3D print objects? Cults is for you! Browse our different categories and download the best 3D printer models for free, open-source or paid mode. The formats you can download are in STL, OBJ, 3MF, CAD, STEP, SCAD or DXF, DWG, SVG format, they are all 3D printable guaranteed or CNC compatible.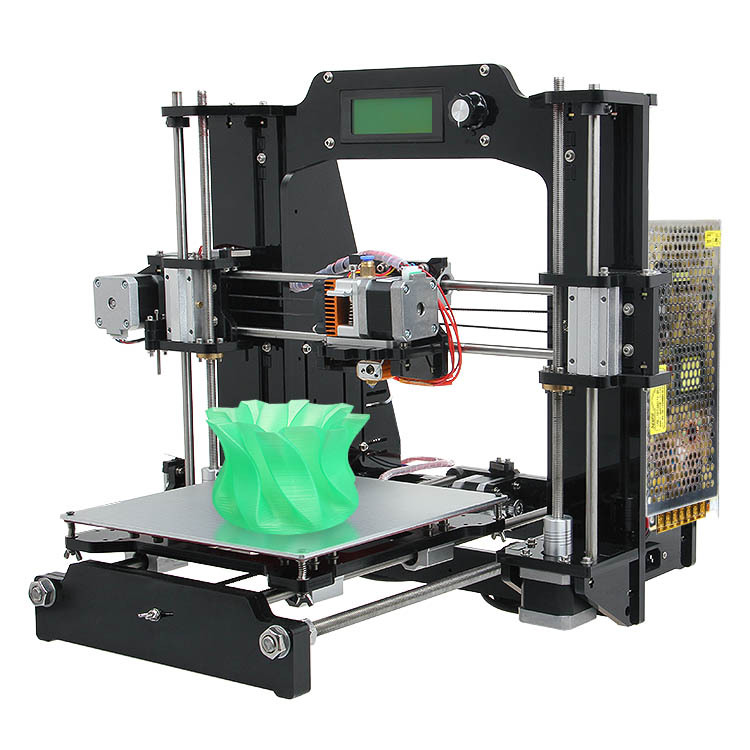 We are connecting 3D print files makers with people who want to use their 3D printer. Our 3D model repository acts as a real source of inspiration since the best designers share their best STL files daily to offer you their latest inventions!
On Cults you can also find a 3D printer nearby, get voucher codes to buy cheap 3D printers or filaments at best prices and also a whole series of 3D printing contests. Cults is a joyful community that brings together all 3D printing fans to dialogue and create together.
---
Commission system
You are a designer and you want to sell your 3D models optimized for 3D printing? Thanks to Cults you can earn money with your files STL, OBJ, CAD, 3MF, etc.! For each download, you will receive 80% of the net selling price (excluding VAT) via PayPal.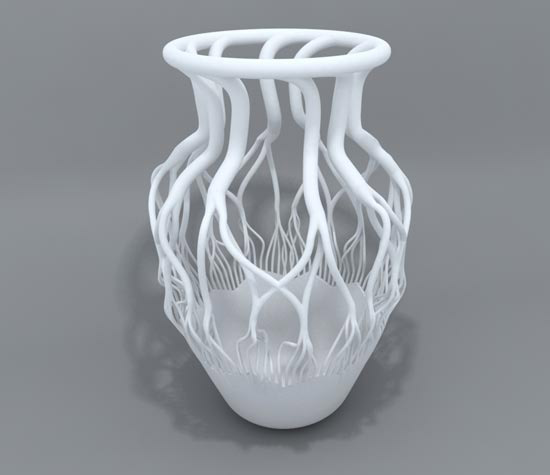 Cults keeps 20% of commission which is used to finance bank fees (about 5%) and then all the costs related to the technical maintenance of the platform: hosting, bandwidth, accounting, email communications, translations, etc. There is no subscription system or fixed fee to pay. You sell, you win!
If you are still hesitating to share your models on Cults, feel free to read this article Why publish my designs on Cults? List of advantages and benefits to get an idea.
Designers 80%
Cults 15%
Banking fees 5%
Upload a 3D model
Download paid and free 3D printable objects for home and house・Cults
⚒️ We are currently improving the image processing. So there might be some display issues, this should be fixed very soon! Sorry for the inconvenience, we are working hard to make sure it doesn't last too long.
Mini Christmas tree remixed
Free
NXG/HDX 68 Wallmount
US$0.49
Spring Loaded Bog Roll Holder
Free
Hey, Bulldog!
US$0.99
Scorpion
US$1.23
16 cookie cutter halloween
US$0.99
fisherman
US$0.49
BOOBOY VASE
US$3.64
MakerBot Bottle Opener - Remixed
Free
Dekor elements, green cactus
US$1.48
Mbappé lamp
US$2.96
Ballerina
US$1.18
Tesla roof rack
US$49.30
lamp luigi mario bros
US$2.96
Butterfly
US$1.18
HEART GEOMETRIC
US$0.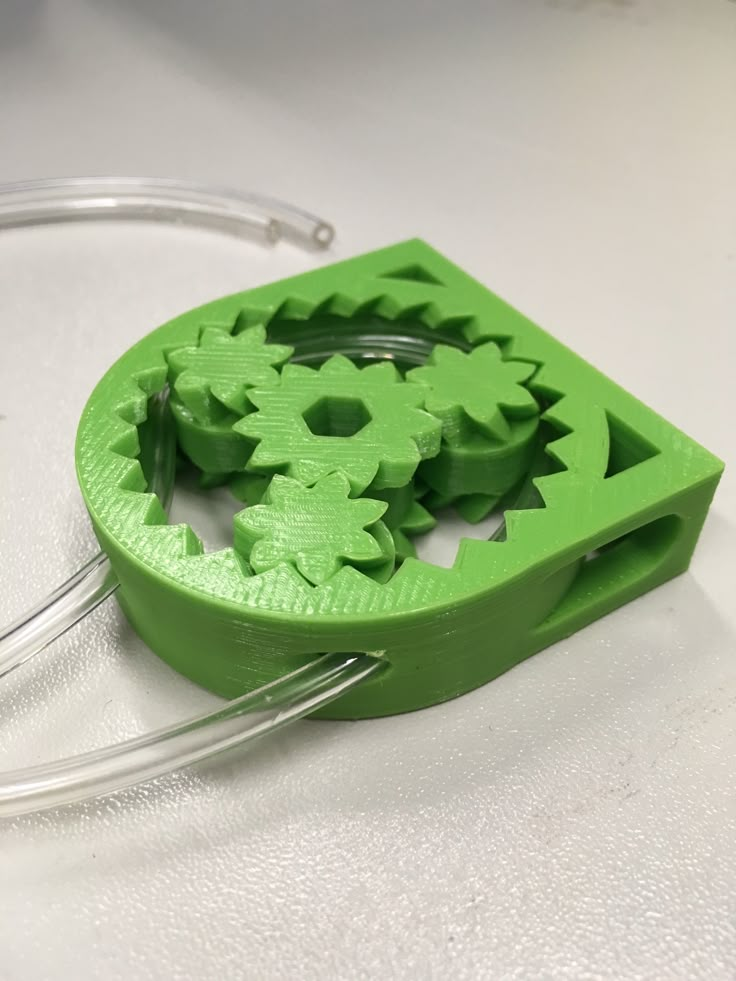 49
See all 3D models
Coffee cup book separator
US$2
Ikea Lack connecting/stacking handles
Free
Waiter Hands
US$0.69
Thermostatic head ring for radiator (Giacomini R470)
Free
Nespresso Coffee Pod Tray
US$3.64
Squid game cookie cutter set of 18
US$3.15
Halloween elements cookie cutter set of 9
US$1.87
Squidward Headset stand(Headphone hanger)
US$1.70
IKEA Spare Part No.2 "Rail Mount"
Free
Totoro sitting
US$0.49
Father's Day
US$0.61
MID CENTURY MODERN BIRDHOUSE WITH PLANTER
US$3.64
Photo frame, 148mm x 100mm
US$0.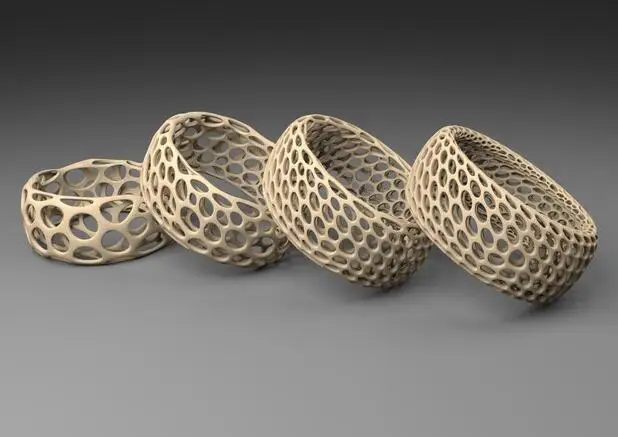 99
Shamrock phone stand
US$2.46
#tuttobene - cassettiera scaramantica
US$5.92
Art Deco Marquee Frame
Free
Best selling 3D files of the Home category
Egg Cracker
US$1
Pokémon pokeball key hanger(Pikachu, Gengar)
US$1.96
Wolf Coat Rack
US$2.29
Bird Feeder
US$3.75
Cardholder-wallet (universal package)
US$1.36
Fast-print modular storage drawer system
US$5.66
Mate Bombonera.
US$5.24
Print-In-Place Pumpkin Spider
US$1.52
Lion Foo, Wall Key Chain
US$3.75
Pumpkin Girl
US$2.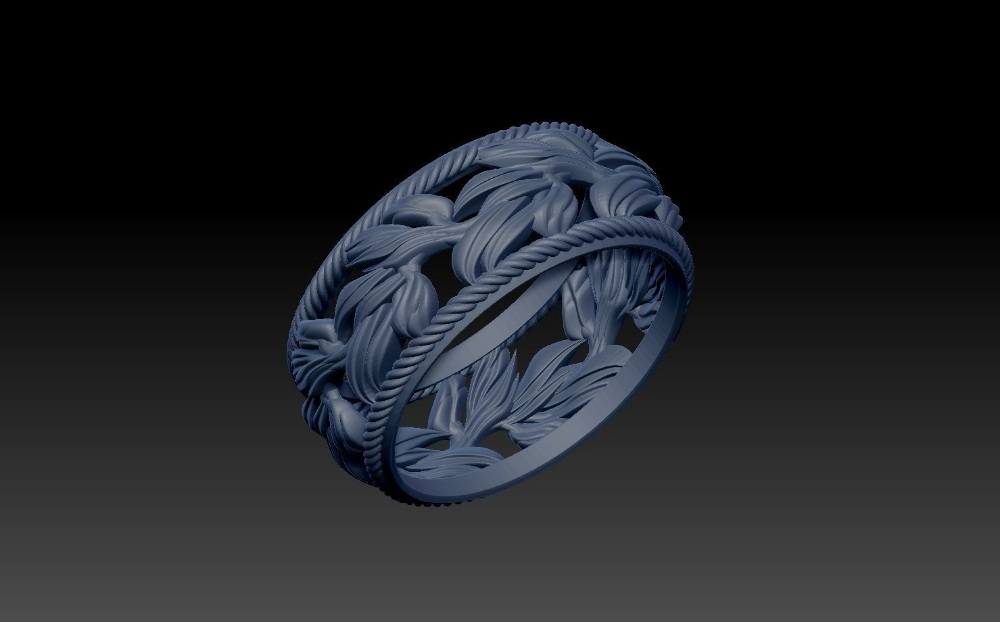 86
Watering can
US$2.37
Trash can with swing lid
US$3.15
Bordeaux, The Octopus
US$2.50
Cat in Pencil Holder
US$1.04
HALLOWEEN PUMPKIN FAMILLY
US$2.04
Wall shelf "Oyster fungus"
US$2.37
Most downloaded free STL files in the Home category
PRINT-IN-PLACE SPRING LOADED BOX
Free
Self-Watering Planter (Small)
Free
Print in Place Engine Benchmark
Free
Outlet Cellphone Holder
Free
The Little box: Pencil pot
Free
Soap holder
Free
Plantygon - Modular Geometric Stacking Planter for Succulents
Free
phone holder - candice
Free
Refrigerator Storage Box Fresh Spacer
Free
phone stand
US$0.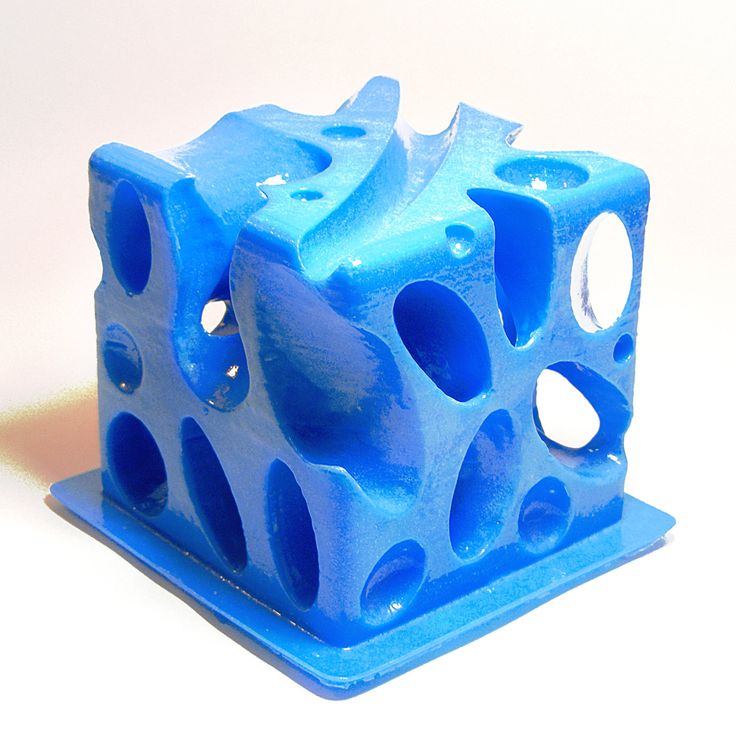 99
Egg Separator (Kitchen)
Free
Cylinder textured box
Free
Color Headphone Stand
Free
Jonction-P
Free
Santa Clause Cookie Cutter
Free
Square textured box
Free
Top free 3D printing software in 2021
How to prepare a 3D model for printing or learn how to create models from scratch? What software is best for beginners? All these questions can be answered in our article. The applications presented in the review are completely free or have free versions for students, teachers and open source projects.
Why did we put this section before all the others? The answer is very simple. By knowing the whole 3D printing process, you can better understand how each software is involved in the preparation and printing of 3D parts.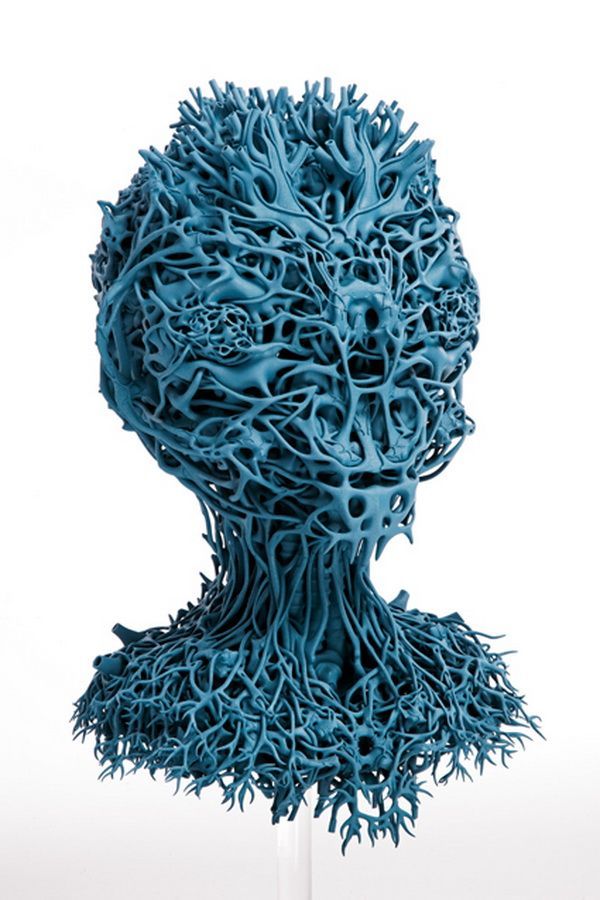 If you have become a happy owner of a 3D printer, but have absolutely no idea what to do with it and how to get started, then this part of the article is for you.
Different programs are used to print 3D models:
3D modeling/design/CAD software;
Software for editing, viewing and restoring STL files;
Slicing software;
3D printer host.
Before you start working, you need to create a 3D model. To do this, you can use different programs for modeling. We wrote in detail about free versions of software for 3D modeling here.
A small life hack for beginners. If you are not ready to create a model on your own, you can choose and download the right one from the marketplaces. There are also free download links in the maker communities - sometimes the proposed 3D models can be not only interesting, but also useful.
Once a 3D model has been created, it must be converted to a printable format.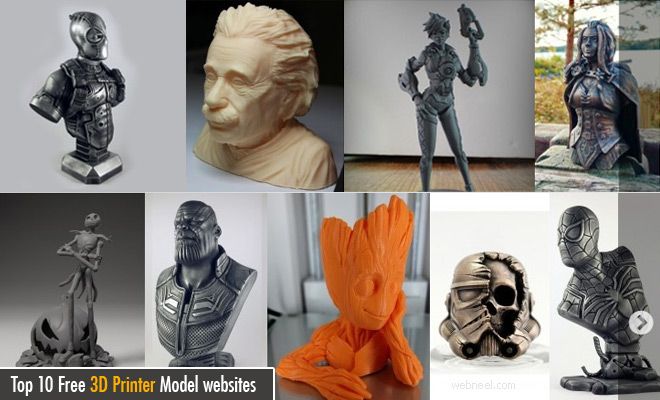 For desktop 3D printers, this is the STL format. Some created or downloaded files have defects that lead to failures during printing. It is for editing STL files that there is special software that helps prepare the model for playback on the printer.
The slicer program helps to convert the STL file into a printer-friendly G-code. The functionality of such programs allows you to split a 3D model into thousands of flat 2D layers, which will be sequentially reproduced on a printer.
Finally, the 3D printer host provides communication between the computer and the printer. It allows you to receive information for printing, as well as change the parameters of the device in real time via a PC. Often the Slicer and host are combined into one 3D printing software that is supplied by the printer manufacturer.
Dear readers of the 3DToday portal, we want to inform you that a new section "Knowledge Base" has been opened on our website of the LIDER-3D online store. In this section, we share owls, experience, settings and secrets of the world of additive technologies, go to the section at this link.
Examples of some already posted articles in the Knowledge Base section: Post-processing of models after 3D printing, 10 calibration models for your 3D printer, How and what 3D printers print, Printing with HIPS plastic, ABS printing settings, Recommendations for Resin Post-Processing HARZ Labs, Best Free 3D Modeling Software for Beginners.
Cura
One of the popular slicer software that comes with all Ultimaker printers. However, its functionality is suitable for use in conjunction with other 3D printers. Since this software is one of the most popular among makers, you can not waste time on profile settings - for most printers they can be found in the program itself.
The software is designed to change important print settings. Start with the "Recommended" mode to select improved quality settings for your printer and easily adapt to the program.
More precise control of all parameters is possible in the "Custom" user mode. By switching to this mode, you can manage more than 400 different settings.
Cura is not only a simple and intuitive slicer for home users. The software can be used as the main software for your printer, as well as integrated with CAD systems such as SolidWorks or Siemens NX.
The program is constantly updated and supplemented, which allows you to make 3D printing on your printer better.
►►►Link to office. site Cura
PrusaSlicer
This software is based on Slic3r and, unlike the prototype, has gained great popularity among users. The main difference is a large list of customizable parameters and additional features that make the work more convenient.
An easy-to-use user interface, built-in support for Prusa printers, and multi-plastic settings make it easy to get started with your 3D printer. The slicer also allows you to place additional supports, work with different materials and use smooth features with variable layer height.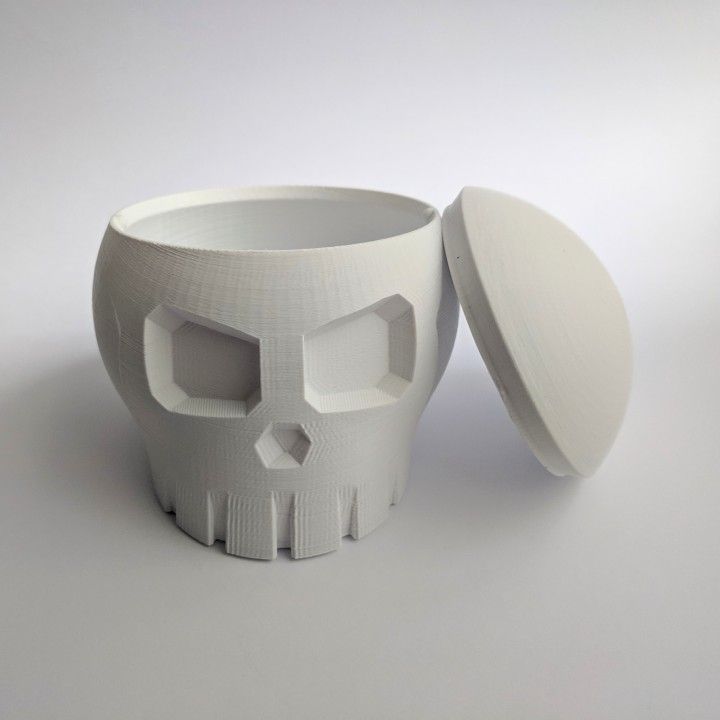 The PrusaSlicer can be used with both FDM and resin printers. Settings panels for users with different experience in 3D printing help to significantly improve the quality of finished models.
A great bonus for those who have worked with Slic3r before - PrusaSlicer supports most of the original features and accepts Slic3r configuration packages when importing profiles.
►►►Link to office. website PrusaSlicer
MatterControl 2.0
MatterControl is a CAD modeling software, slicer and simultaneous host for a 3D printer. With host functions, you can directly control printing by connecting the printer via USB. The program also allows you to cut STL files for export to an SD card for offline printing and, of course, create projects in a separate section of the CAD software.
Structured interface makes it easy to create models and prepare them for printing. A file browser and a library of geometric primitives make it easy to import data into print.
Geometric figures can be used as supports, which helps to achieve high quality printing of complex details.
Advanced print settings and a user-friendly viewer make this software one of the best for comprehensive control of the 3D printing process. In addition to the host and slicer functions, MatterControl has design tools that allow you to design parts. The resulting 3D models are easy to export to a slicer and print. Thus, the program allows you to control the entire process - from creating a model to cutting it and sending it to print.
►►►Link to office. PrusaSlicer 9 website0003
3DPinterOS
3DPrinterOS is a cloud-based program for managing a 3D printer. It combines the functions of a slicer, a host, and an STL file editor. The program can create a print queue, manage the printer and plug-in system based on STL data analysis and recovery applications, and perform cloud slicing.
The free Starter package allows users to download G-codes and send them to print, remotely control the printing process, and get support on a like-minded forum.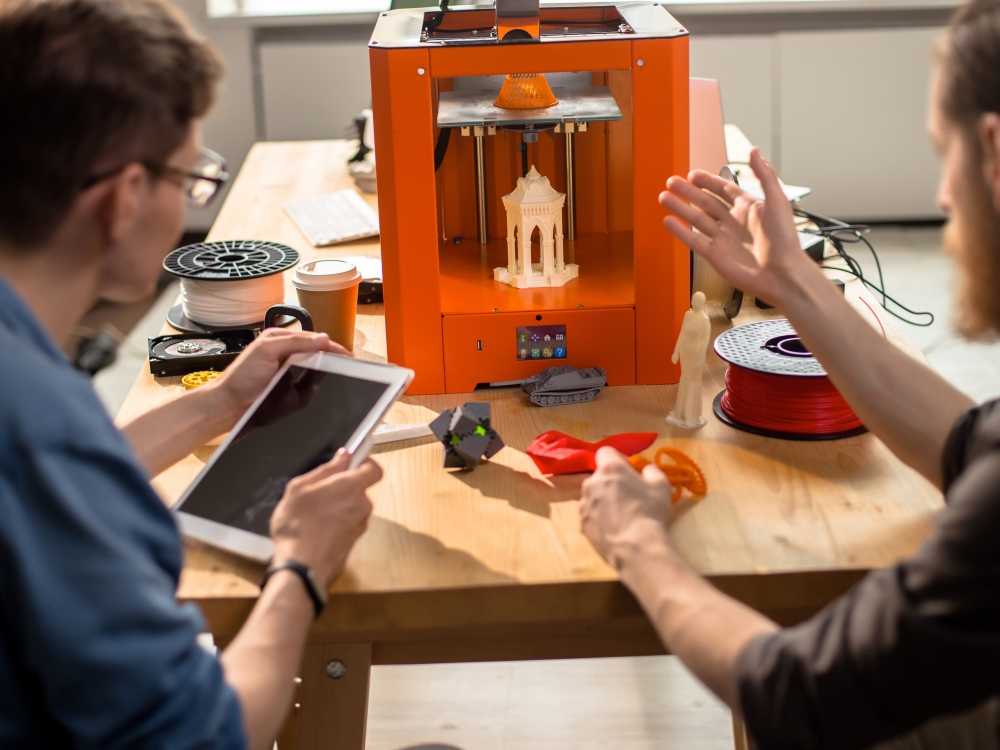 For a modest fee, you can access additional features, including the ability to collaborate on a project.
In fact, this program is a universal tool for converting print files to STL format. That is why 3DPrinterOS is suitable for small businesses, education, production and design.
►►►Link to office. website 3DPinterOS
KISSlicer
The abbreviation of this application "Keep It Simple Slicer" can confuse inexperienced users. It's actually quite a complex 3D printing tool. Conflicting user reviews, however, allow us to conclude that the program is popular and has sufficient functionality to work with 3D printers.
The free version of the program is suitable for most users who work with printers with a single extruder. KISSlicer helps simplify certain aspects of slicing with Profile Wizards for printer-specific settings and Tuning Wizards for optimizing materials. The paid version of the program allows you to work with printers with 2 extruders.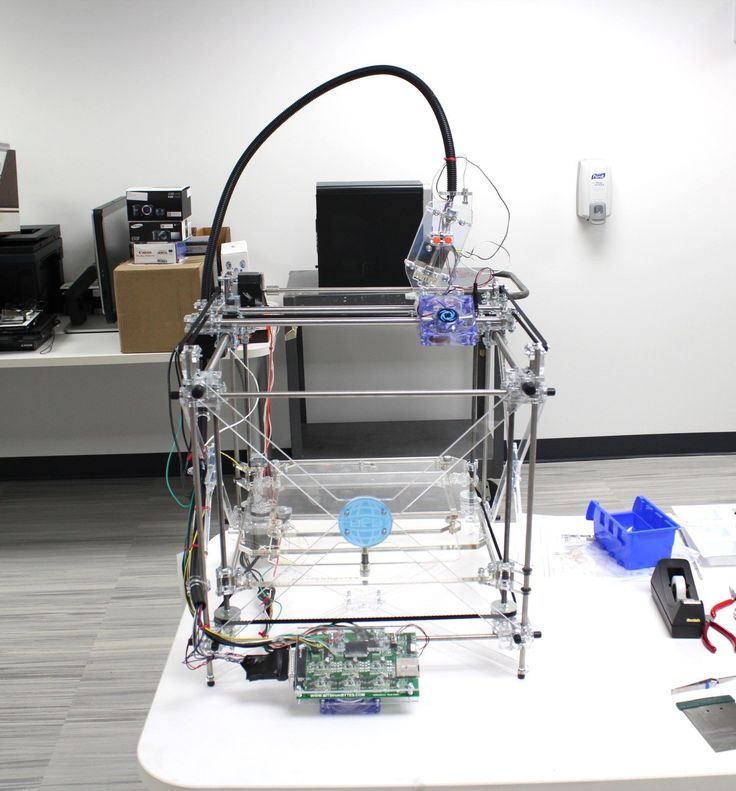 Although the application settings are quite complex, it's worth the effort - the slicer allows you to have full control over the entire printing process.
►►►Link to office. site KISSlicer
Slic3r
This software is for open source slicers. Its main difference is advanced features that are not found in any other application.
Despite the fact that Slic3r releases almost no updates to its program, it is the base for many other open source software. For example, many programs use 3D honeycomb cavity filling, which is a special merit of the Slic3r developers.
In 2018, a new version of the software was released with new integrated functions. So, this version has new fill patterns, experimental support for SLA and DLP printers, 3MF format, and USB printing.
On the software website you can find a detailed manual that gives an idea of ​​all the functions of Slic3r. A great bonus of the program is the direct integration with OctoPrint for printing at the touch of a button.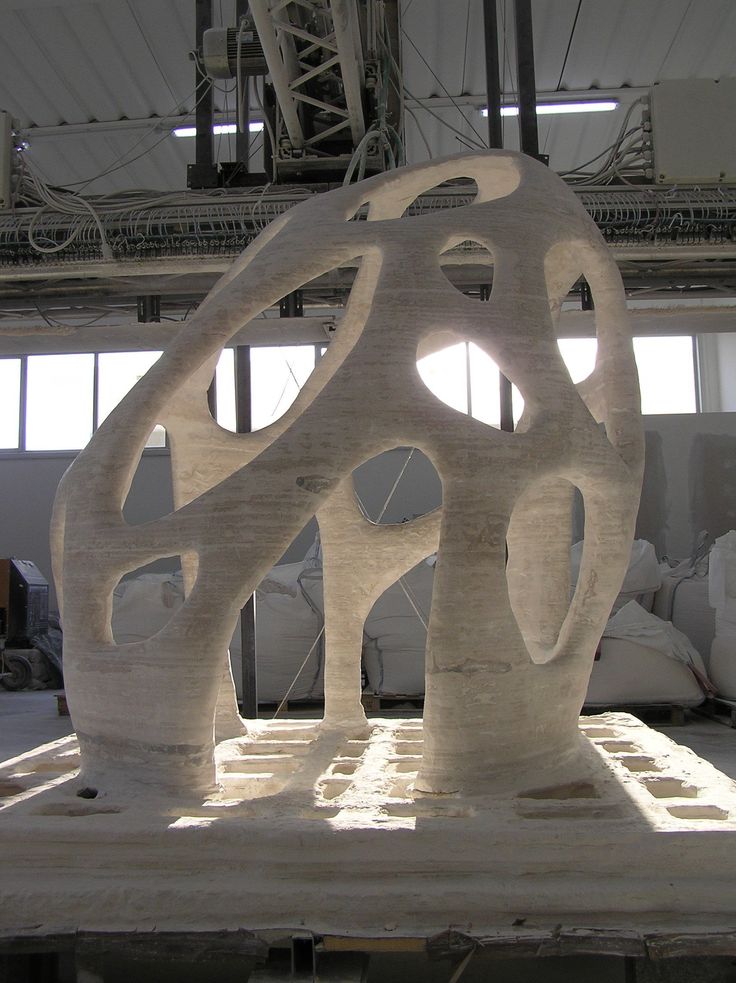 ►►►Link to office. site Slic3r
SliceCrafter
Browser-based slicer from IceSL developers. Using the program, you can quickly load STL files, cut them, and then prepare the G-code for printing. In the browser program, you can use almost all the options that IceSL offers.
Although many users find this version less powerful, it is suitable for beginners who do not want to set up more complex 3D printing programs.
►►►Link to office. website SliceCrafter
IceSL
IceSL is an excellent tool for 3D modeling and printing. Several working windows allow you to edit the model directly through a Lua script, select different settings for slicing the model, and view the result in real time. Despite the apparent complexity of working with the software, IceSL allows for elegant parametric modeling.
Slicer settings menu allows beginners to quickly and easily prepare a 3D model for printing. In the latest version of the program, it became possible to specify different values ​​for print settings at a certain layer height.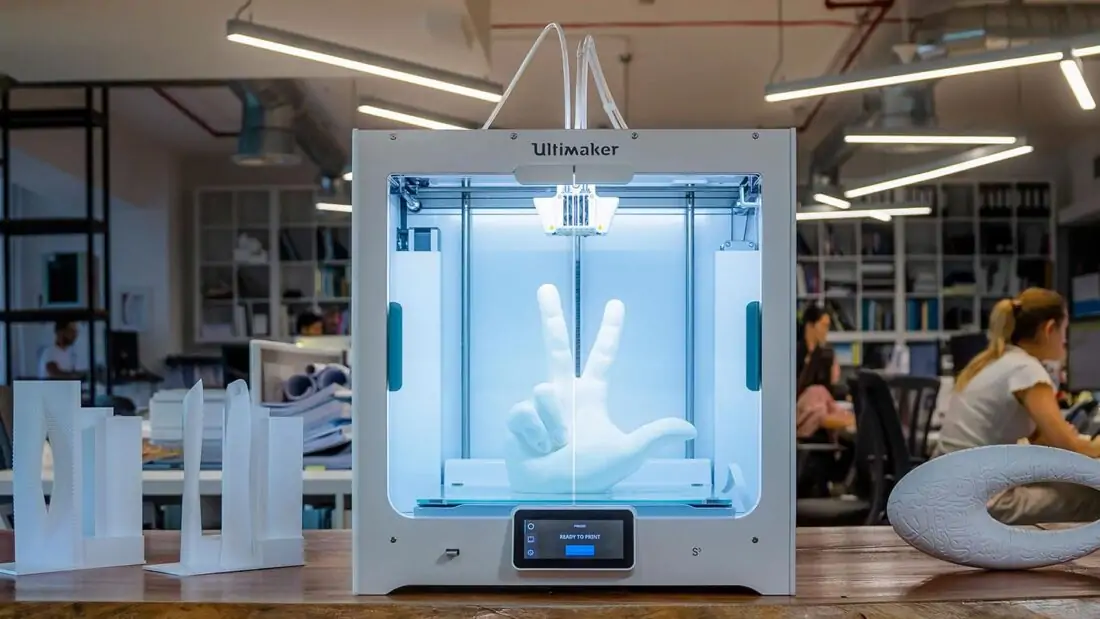 All this allows you to make smooth transitions from dense to light filling and gradation of the thickness of the layers from fine to coarse.
►►►Link to office. site IceSL
OctoPrint
This program is a host for 3D printers that allows you to control printing and change settings. The software also allows you to remotely control the printer using a Wi-Fi module connected to the device.
OctoPrint accepts G-code from almost any slicer, while the host allows you to visualize the received files before and during printing. In addition, cutting files can be done directly in the program, using it as a slicer.
OctoPrint offers not only a wide range of tools for remote print management, but also several ways to keep track of your tasks. You can set up push notifications or send alerts through different messengers.
The software is open source and has an active user community that offers many plug-ins to extend the program's functionality. On the community page, you can find many add-ons that will be useful when printing.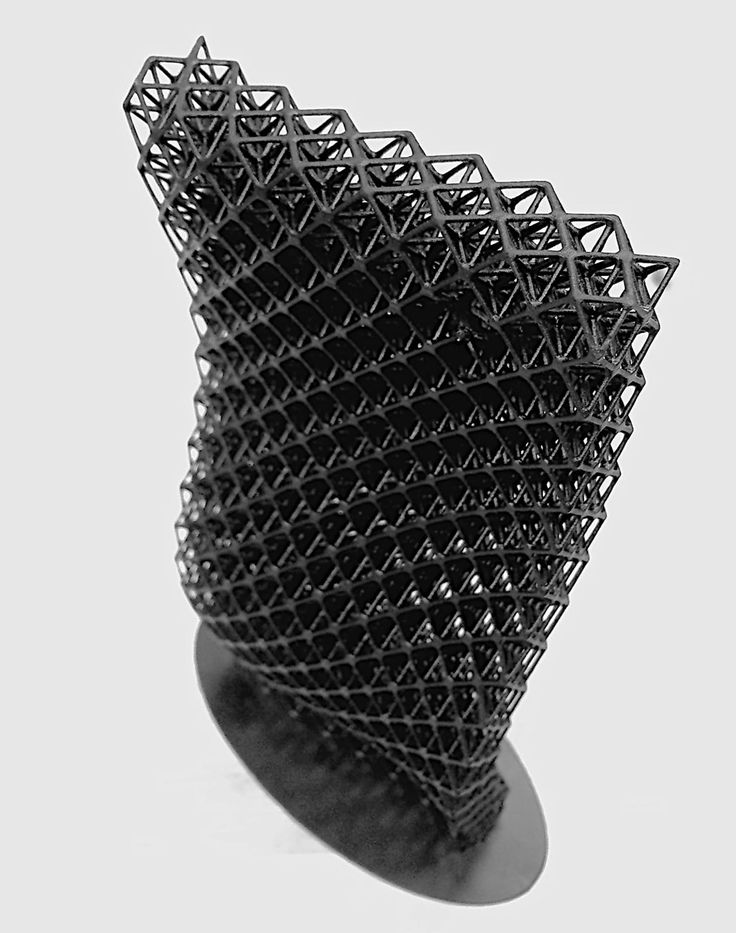 ►►►Link to office. site OctoPrint
Repetier-Host
Rep-Rap developers favorite host - Repetier is a high performance print management and file preparation software.
Repetier-Host is positioned as a universal software that helps manage printers with a large number of extruders (up to 16 extruders), and also supports almost any 3D printer on the market.
The program has remote access functions through the Repetier Server, which allows you to control your printer through a browser on a PC, tablet or smartphone.
►►►Link to office. Website Repetier-Host
AstroPrint
Like 3DPrinterOS, this program is a cloud-based solution for controlling and managing your 3D printers. Also, using AstroPrint, you can change slicer settings, manage printer and material profiles. A free account allows you to save print information and access all settings through a browser or the AstroPrint mobile app.
This software is unique in that it is compatible with Thingiverse and MyMiniFactory as well as free versions of CAD software such as 3D Slash and Leopoly.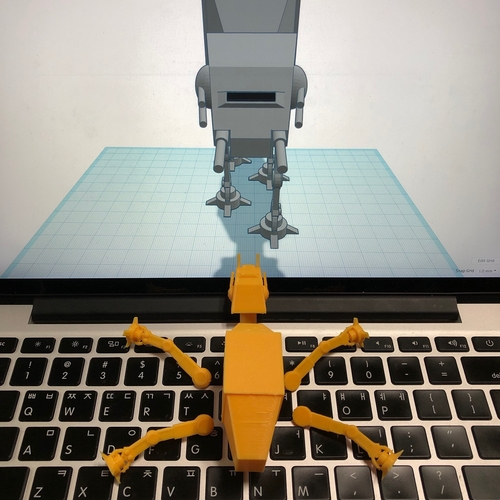 The application also has tools for cutting 3D models with the ability to send files for printing from a smartphone.
The software will be useful for those who work in large scale networks such as 3D farms, enterprises and universities.
►►►Link to office. website AstroPrint
3D-Tool Free Viewer
3D-Tool Free Viewer is designed to check the structural integrity of STL files and the ability to print a document on your printer. Additional functions, such as "Cross Section" also allow you to look inside the 3D model and evaluate some parameters.
This program can be useful if you want to check your STL file for errors. The user-friendly interface of the software allows you to measure the size, surface area and volume of all parts of the figure, as well as change the distance, angles and radius at the touch of a button.
For those who do not have sufficient knowledge and experience in CAD, the program offers a quick way to check the STL file and prepare it for 3D printing.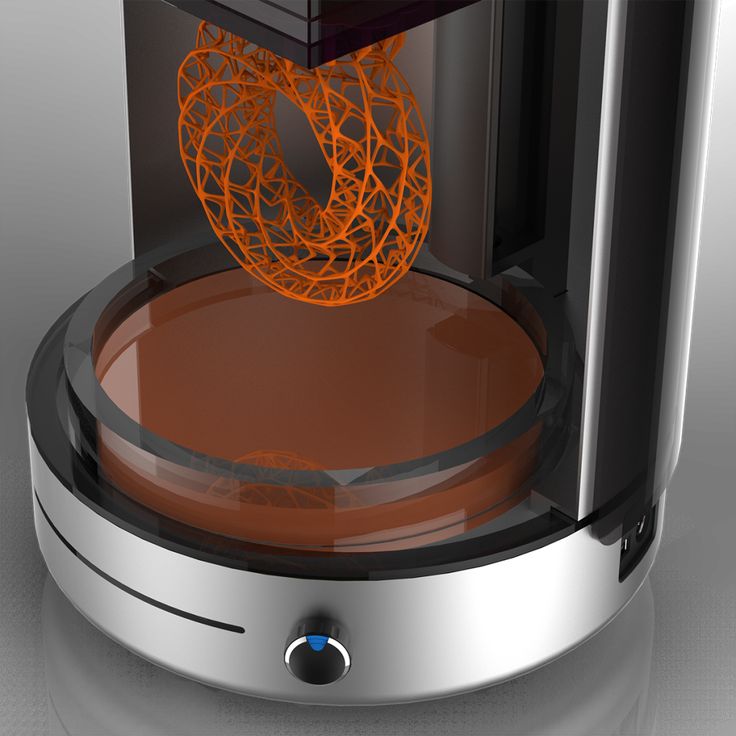 ►►►Link to office. website 3D-Tool Free Viewer
MakePrintable
This useful web service allows you to check STL files for errors and correct critical values ​​that may affect printing. Unlike other free programs, MakePrintable gives you complete control over the process. You can choose the level of print quality, make the mesh hollow, fix the polygon count, and even merge multiple targets into one.
Although the program no longer offers a free version with limited functionality, users may find several ways to use the program. The program has different payment options - for a single file download (about $ 2 per file) or a "Maker" package with the ability to upload up to 30 files per month (monthly price about $ 15).
The advantage of the program is the compatibility of plug-ins with Blender and SketchUp.
►►►Link to office. MakePrintable 9 website0003
Meshmixer
Meshmixer is a super modern and free 3D printing software from the Autodesk family for viewing, checking, editing and repairing STL files.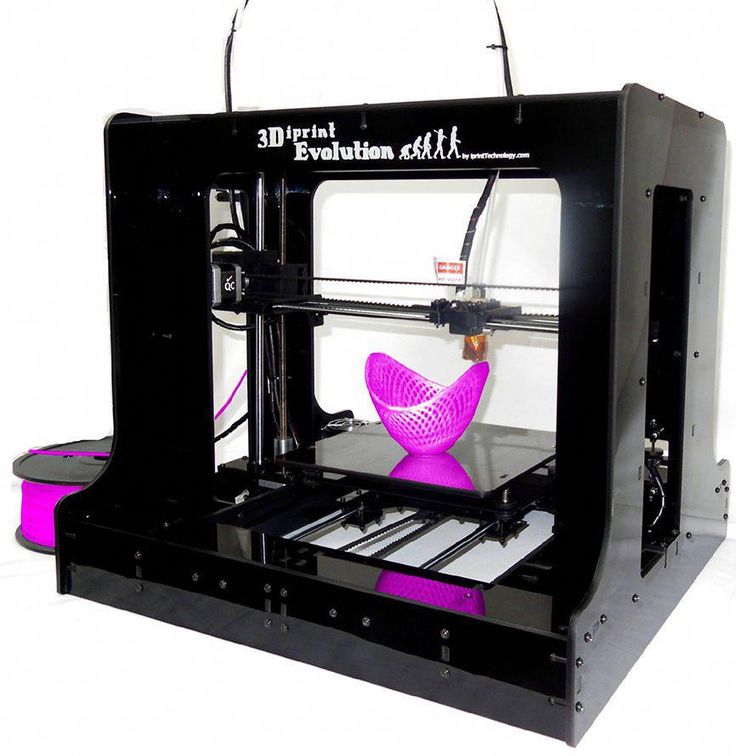 This program helps you identify potential problems and fix them automatically. For example, the program identifies insufficient wall thickness.
The program is positioned as a universal tool for 3D meshes, offering many tools for working with mesh, 3D modeling, surface embossing and others.
Whether you're trying to fix an STL file, prepare a model for printing, or construct multiple objects, Meshmixer is ideal for all of these purposes.
►►►Link to office. website Meshmixer
MeshLab
MeshLab is an open source application that allows you to edit STL files and also has tools for working with 3D triangular meshes. The software's capabilities help you check, render, repair, and transform meshes, and even solidify models and close holes.
The application is great for editing 3D models created in CAD. Despite the fact that the latest version was released in 2016, the program is still popular with makers.
►►►Link to office. website MeshLab
NetFabb
NetFabb is a slicing software that includes advanced analysis and recovery of STL files.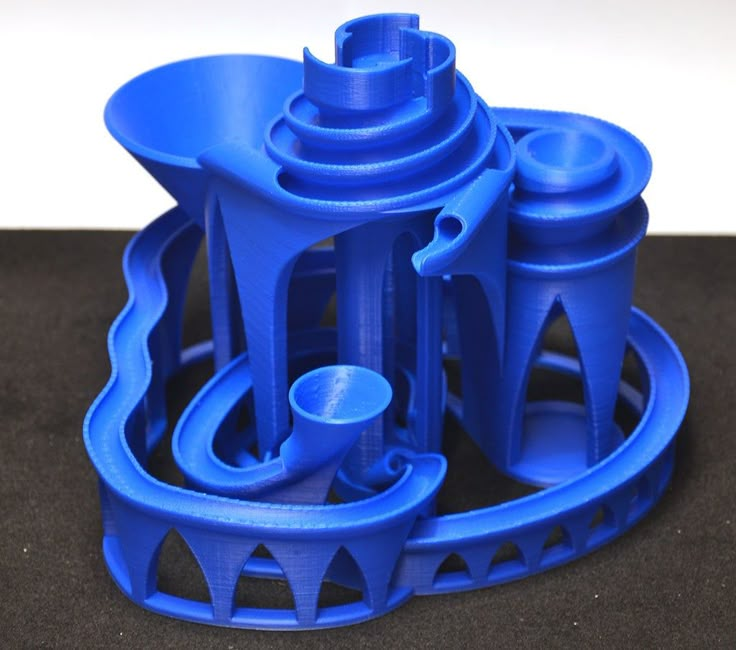 One of the most powerful tools, NetFabb aims to streamline the user experience by offering support creation, mesh repair, and a wide range of generative design tools.
The program is free for students, as part of an Autodesk subscription. The 3-year student license allows you to choose one of the following versions:
NetFabb Standard allows you to quickly prepare a model for printing;
NetFabb Premium with advanced options for creating grids, supports and automatic packaging of parts;
NetFabb Ultimate allows you to calculate assembly failures, provides modeling tools, customizable toolpath strategies, and helps automate the process of preparing a model for 3D printing;
NetFabb Simulation helps you simulate certain metal printing technologies prior to production.
►►►Link to office. NetFabb site
About programs for 3D modeling, which even a beginner will understand, we wrote in this article. Here are equally useful, easy-to-use, and most importantly, free programs for three-dimensional modeling and 3D printing.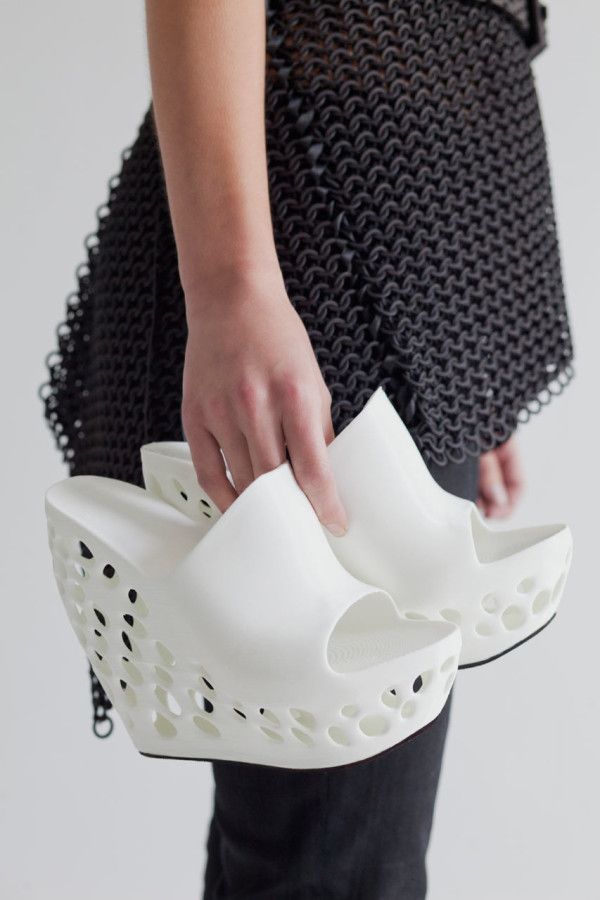 3D Builder
The 3D Builder application offers its users the ability to quickly visualize and edit 3D models. The software helps to create and import files in 3D printing formats. Using simple editing tools, even entry-level users can create 3D images.
The application has its own extensive library of 3D models. You can also upload an external file or use the Kinect V2 sensor to scan and import a new 3D image. By joining the 3D Builder community and downloading the 3D Printing SDK, you can expand the capabilities of this free program.
►►►Link to office. website 3D Builder
Figuro
This browser-based modeling software combines the accessibility of TinkerCAD with the power of more advanced 3D modeling tools. The program is suitable for those who want to improve their design skills without going too deep into details.
The creation of objects in Figuro is based on the principle of polygonal modeling - you generate polygons by modifying them and combining them with each other.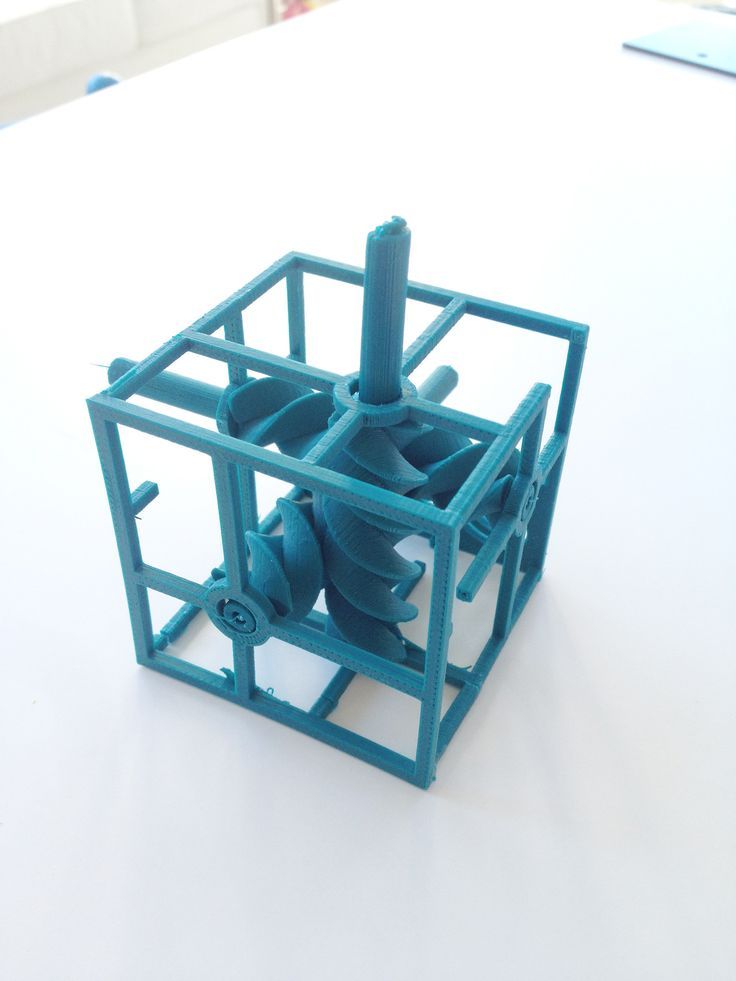 If you are using the program for the first time, we recommend using additional tools for checking and repairing STL files.
The program has a simple and pleasant user interface. An extensive gallery allows you to evaluate the capabilities of the software and get inspiration for creating new objects.
►►►Link to office. Figuro 9 website0003
Fusion 360
Fusion 360 is a professional 3D modeling CAD program. Unlike other software, the software allows you to cover the entire process of planning, testing and 3D design.
The program has powerful tools for solving industrial design problems. Fusion 360 allows you to simulate the design of objects under design as well as the loads that they will face after commissioning.
Design collaboration, cloud file sharing, and import/export of various CAD file types make the application a pleasure to use.
Fusion 360 is free for students, startups and hobbyists. At the same time, amateur projects must not be commercial, startup income must not exceed $ 100,000 per year, and the student license of the program is limited to three years.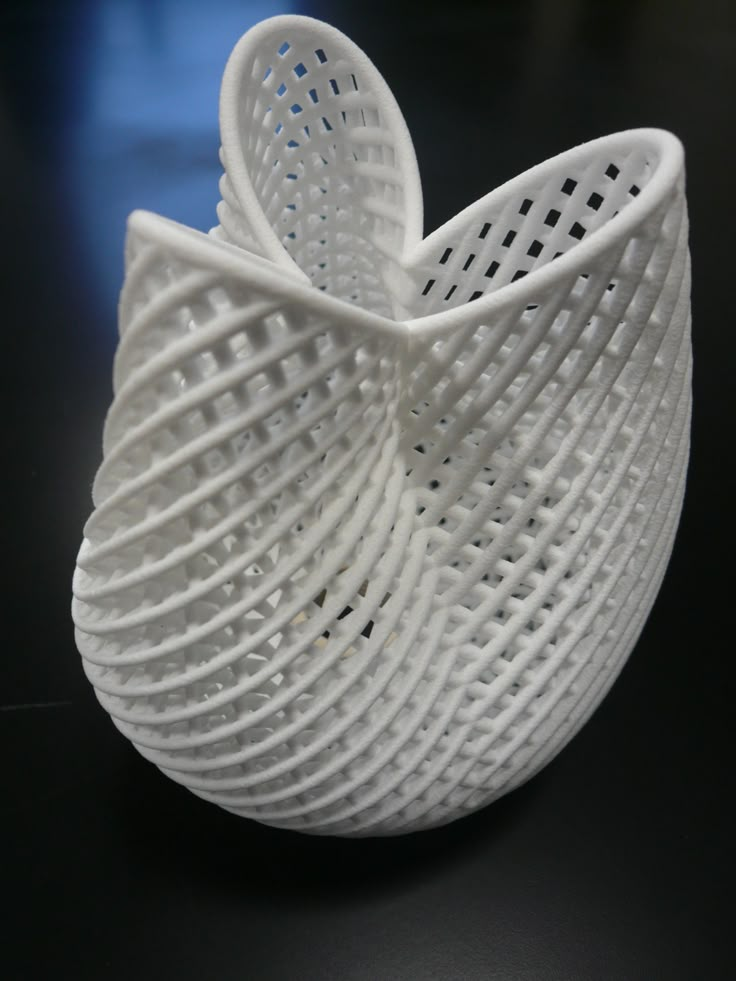 ►►►Link to office. site Fusion 360
FreeCAD
Multifunctional CAD software is great for developing design skills. Parametric modeling software creates models according to the given parameters. The big advantage is the ability to drag and control objects directly with the mouse.
A feature of this program is the ability to return to the history of the creation of an object and edit its parameters. Despite the fact that the software is free, it has all the necessary tools for full-fledged work.
FreeCAD allows users to draw 2D shapes as a basis for creating additional objects. The program is suitable for product design, mechanical engineering, architecture and other areas.
►►►Link to office. FreeCAD website
OpenSCAD
Unlike the other programs presented, OpenSCAD focuses more on the CAD aspect of 3D modeling. The software works as a 3D camillator that reads a script file describing a 3D model and then converts the object into a 3D model.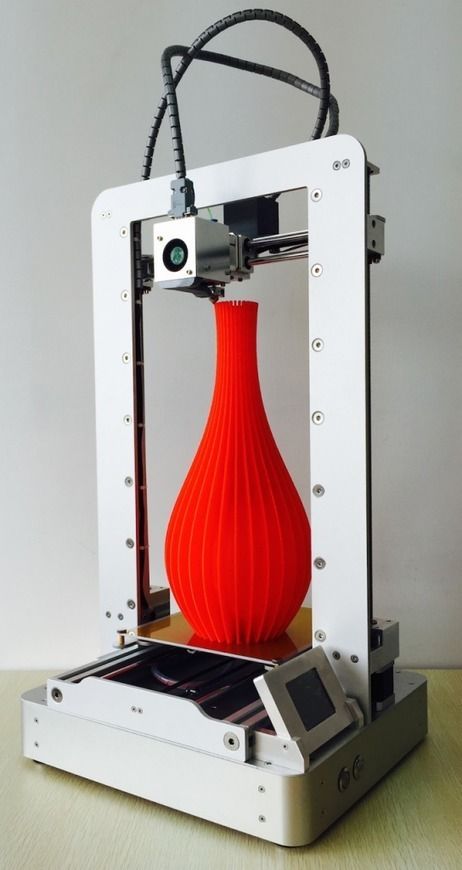 The open source program is constantly updated with new features. For example, the latest update has a new Customiser panel. Get support and advice on using the application and working with updates in the user community.
The software does not have interactive components, but it helps to better control the modeling process and control the design parameters settings. OpenSCAD is considered to be the ideal tool for students.
►►►Link to office. OpenSCAD website
Blender
A popular CAD program with a steep learning curve. This software is not the best choice for a beginner, but is ideal for those who are familiar with 3D modeling concepts and want to create more complex models.
The latest version of the program is more accessible. So the user interface has become more convenient, and a three-dimensional viewing window has also appeared. Eevee's advanced add-ons, real-time renderer, and Grease Pencil for 2D drawing and animation greatly enhance the program's capabilities.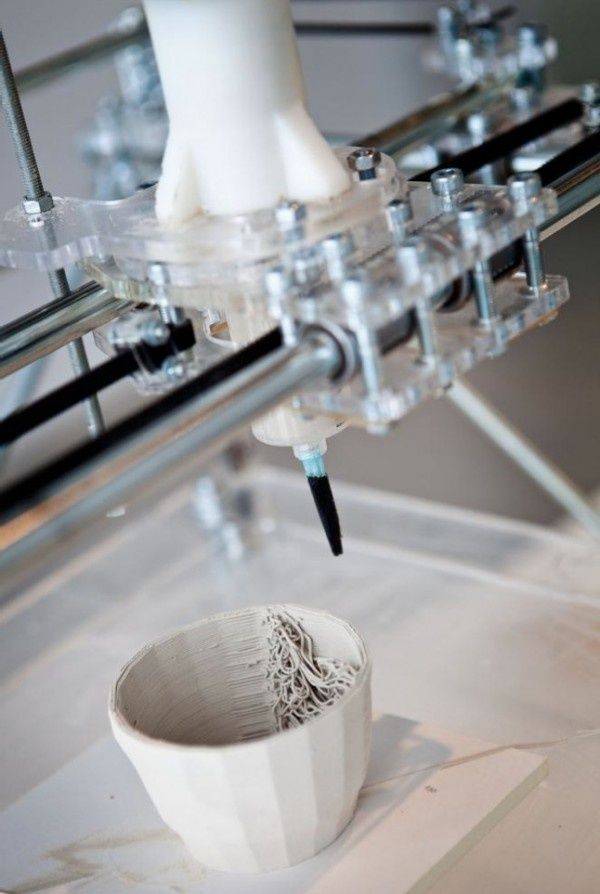 The open source program is constantly updated with new functional solutions for comfortable work.
►►►Link to office. Blender website
OnShape
OnShape is a powerful browser-based CAD program designed for professional users. The software allows you to organize joint work on a project and store data in the cloud.
The program gives all team members instant access to the same CAD workspace and the same data in the cloud. The additional ability to manage the main design without the need to save copies and keep track of different versions of files makes the work really convenient.
The program has a free version for students and teachers, as well as users who are engaged in non-commercial projects.
►►►Link to office. site OnShape
Best sites with free 3D models for 3D printing

In this article you will find the most popular sites for downloading free 3D models for 3D design, animation, games, and 3D printing.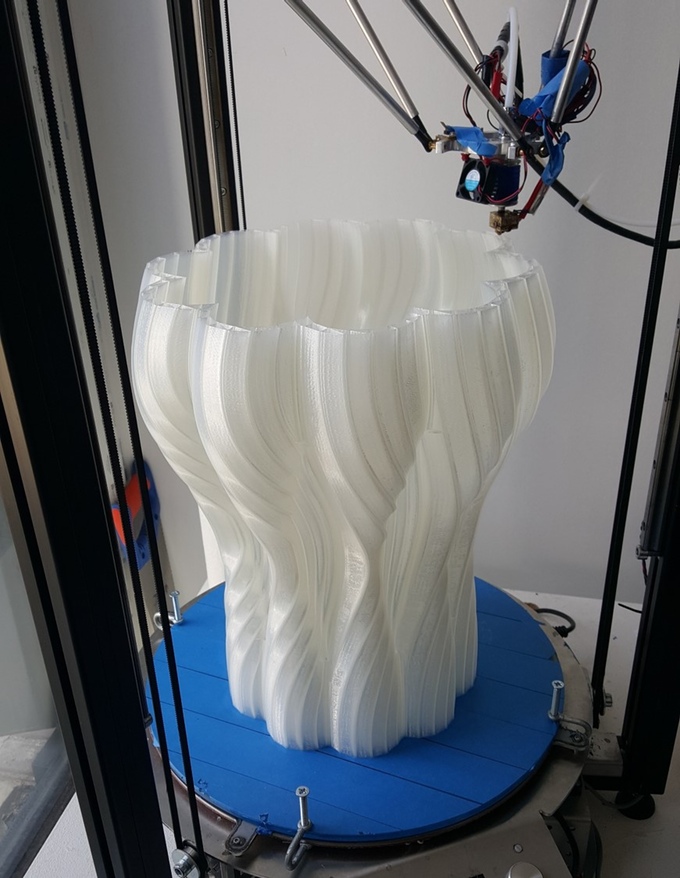 It is a data warehouse and marketplace that offer free 3D models to download. On each of them, you can view objects and download free 3D models.
Some of these sites are shops. They allow users to upload and sell their 3D designs
Thingiverse
Thingiverse is a popular repository. A site with a huge community of 3D printers offering free 3D printable models for download in a variety of categories and difficulty. If you are looking for cool things to 3D print, this is a great place to 3D print them.
Features :
Application: 3D printing
Genre: DIY
Quality: Medium to High
Free 3D Design Number: N/A
no license: no
Price: Free
GrabCAD
GrabCAD's mission is to help engineers and beyond. The site offers tools that help users collaborate on developing their 3D models.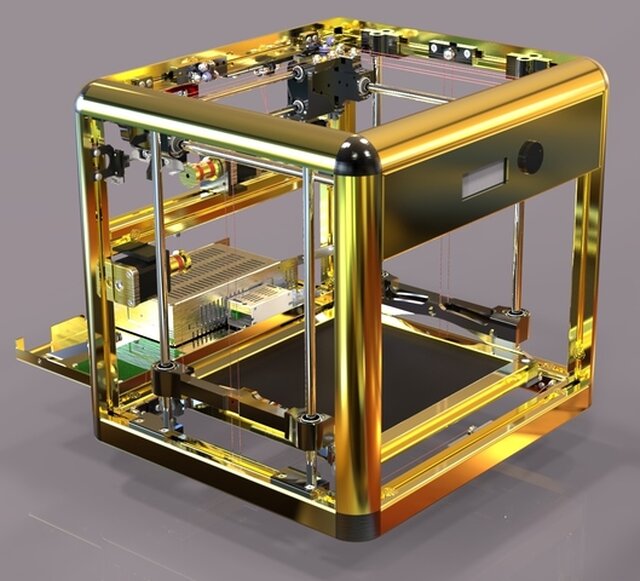 But for the 3D printing enthusiast, the best part of the site is the large file library for the 3D printer and available in STL files and other formats - created by a community of over a million engineers.
Features:
Application: Design and 3D printing
Genre: Tools, equipment
Quality: High
Number of free 3D Designs: 1.6 million
License: n/
Website: https://grabcad.com/
Price: Free
Instructables
Instructables This is a fantastic community portal where users can share their DIY projects, including things made for 3D printing. The pages of the site host tutorials and instructions on how to build each creation, with free 3D models.
Features:
Application: 3D printing
Genre: DIY
Quality: Medium to High
License: Creative Commons
Website: www. instructables.com
Price: Free
3D Warehouse
Whether you're looking for architecture, design, or scale models, 3D Warehouse specializes in it. It was created with the popular hosting SketchUp 3D modeling software. You can filter their database for free 3D printable models by selecting "Show Only Printable Models" in their advanced search feature. Since most of the content is created by amateurs and of dubious quality.
Features:
Application: Animation, games, 3D printing
Genre: Architecture, Cars, Furniture, Fanart
Quality: Medium to High
Number of free 3D Designs: + 500,000
no license: no
Website: https://3dwarehouse.sketchup.com/index.html
Price: Free
MyMiniFactory
MyMiniFactory is a community and repository for free 3D models Features: in
Application: 3D printing
Genre: DIY, jewelry, decoration, heritage preservation
Quality: Medium to High
Number of free 3D Designs: + 20,000
License: for personal use
Website: https://www.