3D printer and scanner package
Best 3D Printers with Integrated 3D Scanner
Martin
Besides many test devices, Martin now has his fourth own 3D printer running and prints as a hobby for friends, family and himself. He is happy to share his experience with each new article.
Latest posts by Martin (see all)
Disclosure: Links marked with * are Affiliate Links. I earn from qualifying purchases if you decide to make a purchase through these links – at no additional cost for you!
---
The latest trend in the 3D printer scene is devices with a combination of 3D printer and 3D scanner. While it used to take several devices to successfully complete a 3D printing project, this will soon be a thing of the past. 
There are now 3D printers with integrated 3D scanners for the hobby sector as well. They combine the advantages of both groups of devices and are so well matched that compatibility is ensured and the price is usually lower than buying two separate devices.
This article shows you which combination devices are suitable and why.
Table of Contents:
1 Advantages of 3D Printers with Integrated 3D Scanner
2 The Best 3D Printers with Integrated 3D Scanner

2.1 XYZprinting da Vinci Color AiO 3D Printer/Scanner
2.2 Ultimaker S3 3D Printer (alternatively S5) plus Shining 3D EinScan-SE 3D Scanner
2.3 All-in-one printer "Zeus" from AiO Robotics
2.4 XYZ Printing da Vinci Jr. 1.0 3-in-1

3 The Combo for People Who Like it Simple
4 Related Questions

4.1 Why is there only a small selection of 3D printer and scanner combo devices?
4.2 Do the scanners integrated in the printer work as carefully as the individual devices?
4.3 Is the price of a 3D printer with integrated scanner higher than that of 2 individual devices?
4.4 Can I use the scanner integrated in my 3D printer for print objects from other printers?
4.5 Is the combination device suitable for scanning all sizes?

5 Conclusion
Advantages of 3D Printers with Integrated 3D Scanner
It is hard to imagine many 3D printing processes without 3D scanners.
They are an essential milestone for improving and facilitating the modeling of a 3D printed object.
Because it is relatively tedious to constantly switch between multiple devices for a 3D printing project, there are numerous other reasons to have a single device of both 3D printer and 3D scanner:
Faster results
Improved resolution and accuracy
Measurement errors can be avoided due to calibrated technology
Space-saving (only one device instead of two)
Optimally coordinated functionality of printer and scanner in one device
It goes without saying that two device modules in one device unit have an impact on the price. However, the purchase price for combination devices consisting of a 3D printer and 3D scanner is still at a lower level than the price for buying two devices.
The Best 3D Printers with Integrated 3D Scanner
Among the combination devices of 3D printers with firmly integrated 3D scanners, a closer look reveals numerous differences.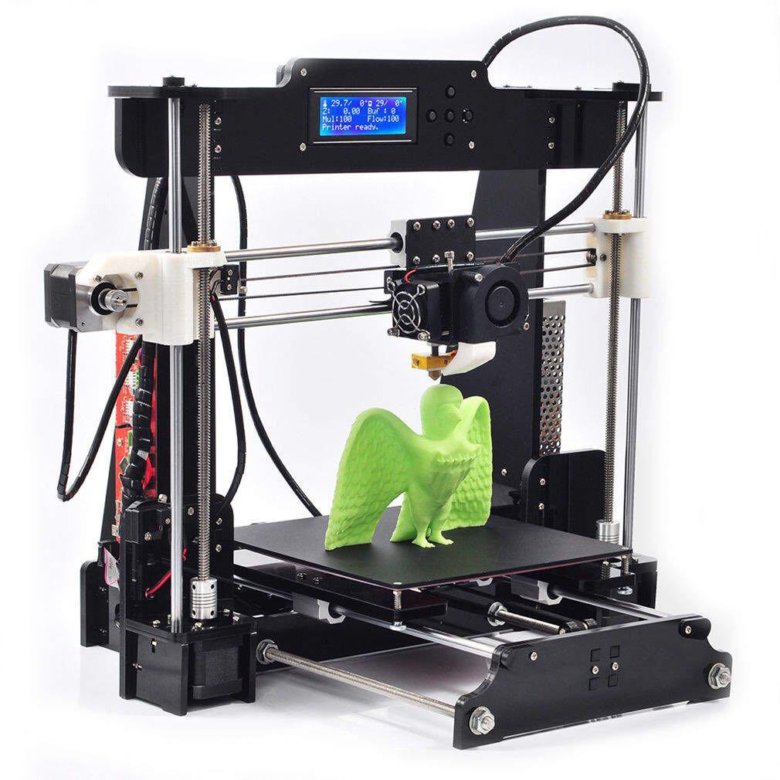 These are in the performance, in the equipment as well as in the price. 
Therefore, think carefully about what you want to use such a 3D printing device for. Take your time and find the device that fits your needs. Furthermore, only a few manufacturers have decided to offer 3D printers and scanners in one device. Four of the best 3D combination devices are presented here for your orientation:
XYZprinting da Vinci Color AiO 3D Printer/Scanner
XYZprinting da Vinci Color AiO*
Check Price at:
Amazon*
The XYZprinting da Vinci Color AiO 3D Printer/Scanner*, consisting of a 3D printer and 3D scanner in combination with numerous other elements, was already awarded the CES Innovation Award at CES 2018 and has taken the 3D printing scene by storm. To date, it remains at the top of the list of combination devices in professional 3D printing operations. 
Another key advantage of this printer is the ability to switch between full-color 3D printing and inkjet printing.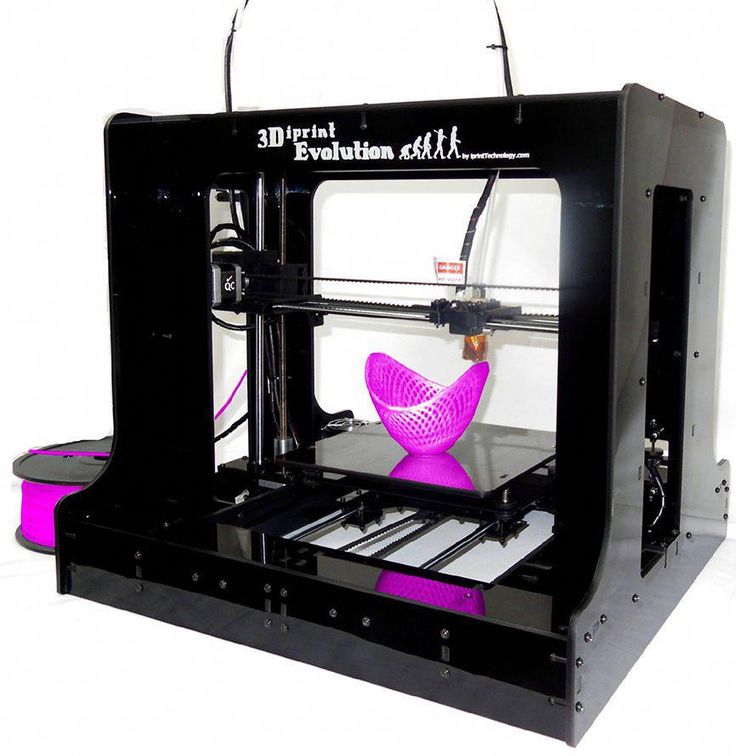 You can do numerous tasks with this one device.
This 3D printing unit is a large-scale device, which is why it was created more for professional or industrial needs than for home use. The printer dimensions are 600 x 581 x 640 mm. In terms of print space size, the unit differentiates between Monocolor (200 x 200 x 150 mm) and Fullcolor (185 x 185 x 150 mm). The print bed is unheated; print bed leveling is automatic. Printing material such as PLA, ABS and PETG is supported.
The scanning volume of this device ranges from 50 x 50 x 140 x 140 mm. Supported operating systems are Windows 7 and later, Mac OSX 10.8 and later. Because of the possibilities available to you with this 3D printing device, and also because of its notoriety resulting from the award, this printer is heading for a higher price range in the four-digit range.
Ultimaker S3 3D Printer (alternatively S5) plus Shining 3D EinScan-SE 3D Scanner
The Ultimaker S3* is considered the little brother of the Ultimaker S5*.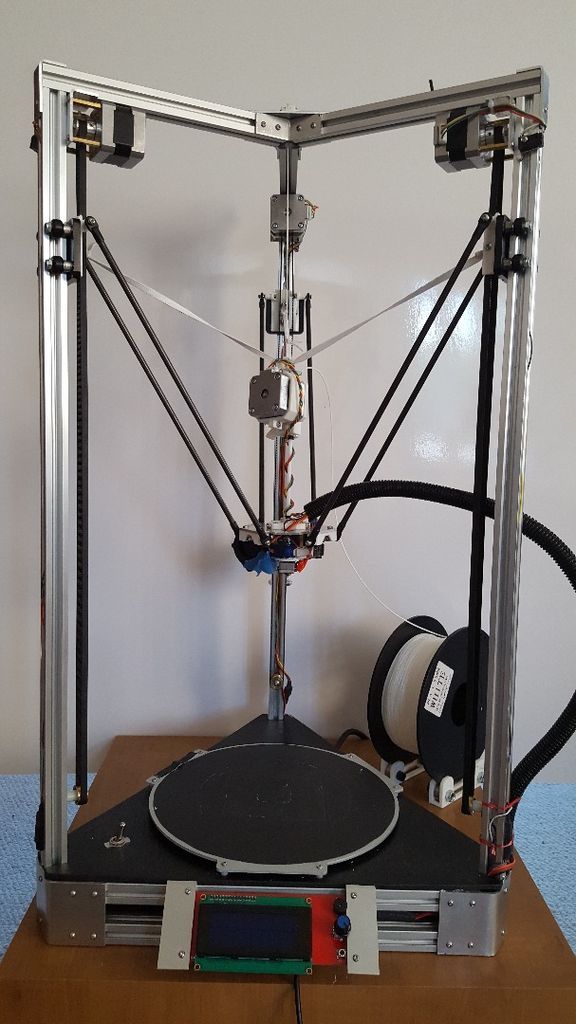 The scanner is not integrated here but is included in the printer package. Automatic leveling based on a heightmap ensures a more precise print result. 
The heatable printing platform enables better adhesion of the printed object to the plate from the very beginning. The build volume is 190 x 230 x 200 mm. A special feature of the S5 is the front door with the possibility to load a CC core. The protected build volume preserves the print object from harmful external influences, such as moisture and dust, and keeps the internal temperature stable. The Ultimaker also impresses with its built-in camera for print monitoring from various locations.
Multiple Ultimaker printers can also be connected to each other via Cura Connect, which is a significant advantage in production. The innovative filament flow sensor of the Ultimaker S3 or Ultimaker S5 as well as a modern intuitive and color touch display make working with this 3D printing device very comfortable for you.
An integrated power supply allows it to be installed on a shelf and provides a level footprint. Optionally available are different nozzle sizes, 0.8 mm for fast printing or 0.25 mm for finest details and high-precision printing results.
With the Ultimaker, you benefit from the variety of filaments that can be used. With PLA, Tough PLA, ABS*, Nylon*, CPE, TPU* and PVA*, you can create almost any imaginable print object with this printer. The extra-hard Ruby nozzle is designed specifically for abrasive materials.
The Ultimaker S3 3D printer also scores with its large scope of delivery, which includes numerous components in addition to the printing device and scanner:
2x Printcore AA 0.4 mm
Printcore BB 0.4 mm
Glass plate
Power cable
Ethernet cable
XY Calibration overview (Calibration Sheet)
Calibration Card
Bobbin holder with material guide and NFC sensor
USB Stick
Hexagon socket screwdriver 2mm
Ultimaker Tough PLA, 350g
Ultimaker PVA, 350g
Axle oil
Spindle grease
With this extensive component mix, you really don't have to expect any additional acquisition costs initially.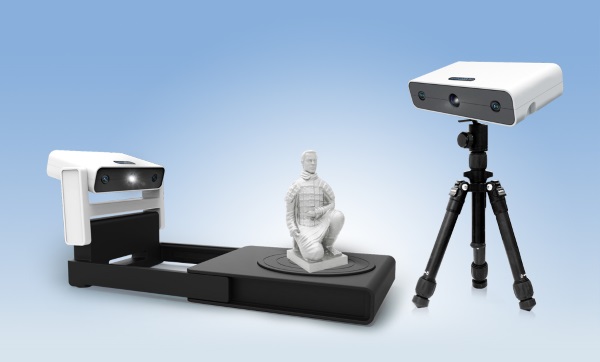 The Shining 3D EinScan-SE desktop scanner offers you an automatic scan mode of up to 200 x 200 x 200 mm as well as a free scan mode of up to 700 x 700 x 700 mm. Therefore, this scanner is also suitable for larger objects. The 360° scan is done at high speed in just two minutes. The 1.3-megapixel camera captures both colors and textures of the model during the scanning process. Scan software, calibration board and various cables are also included.
All-in-one printer "Zeus" from AiO Robotics
"Zeus" from AiO Robotics*
Check Price at:
Amazon*
The all-rounder all-in-one printer "Zeus"* is equipped with a 3D printing and scanning function. In addition, the 3D printer has a copy and fax function. You are working with an innovative multifunctional device that leaves hardly anything to be desired. 
However, this device was designed by experts more for industry and business, less for private use.
Thus, the 3D printer with an integrated scanner falls under the high-priced devices available on the current market. This is a project published by kickstarter.com. The size of this printer is said to be similar to that of a microwave oven. Thus, this versatile 3D printing device can be set up anywhere.
The multifunction device works with an ARM-based 1.7 GHz processor. An SD card can be connected, which enables the additional feeding of digital models into the print. Another feature worth mentioning is the interface to cloud services. The 7-inch touch display is said to be easy to use. The scan resolution is 0.125 mm, and the print resolution is 0.1 mm. With a coarse resolution of 0.2 mm or 0.3 mm, quick printing also works smoothly. You print your objects wirelessly via the Wifi wireless interface. In 2014, the device went into development with great media interest and is still a success today.
XYZ Printing da Vinci Jr. 1.0 3-in-1
XYZ Printing da Vinci Jr. 1.0 3-in-1*
Check Price at:
Amazon*
Just like the XYZprinting da Vinci Color AiO 3D printer with an integrated scanner, the XYZ Printing da Vinci Jr.
1.0 3-in-1* also features the popular 3D printer and 3D scanner combo. By having both functions, printing and scanning, in one device from the same manufacturer, the interaction works optimally. 
The compact and fully assembled 3D printer with a scanner makes it easy especially for beginners but is also popular for complex printing projects. In addition to laser engraving, 3D scanning and 3D printing, this printer offers you even more conveniences. The auto-calibration ensures a balanced print result. Wireless printing makes working with this 3D printing device uncomplicated.
The scan size is 3 x 3 cm – 12 x 12 cm. You get your 3D print model from the filaments PLA, PETG as well as Tough PLA in the print dimensions up to 15 x 15 x 15 cm. All common operating systems, such as Windows 7 upwards, Mac OS X 10.10 and higher or Linux v14.04 and v16.04 are supported. Laser printing gives you a fine and precise print result. If you want to add an engraving to your printing unit, the engraving area of up to 15 x 15 cm offers you enough space for it.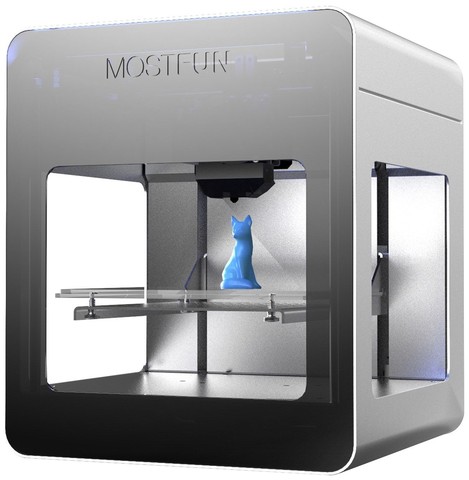 The Combo for People Who Like it Simple
For consumers who want to make their 3D printing projects as easy as possible, a device combo consisting of a 3D printer and 3D scanner is ideal. If you don't want to create your own templates or lack the knowledge to do so, and ready-made templates aren't your thing either, then an all-in-one device could be the solution for you. 
The 3D scanner integrated in the printer digitizes an object and creates the necessary template. You then use this for the print to marvel at the print result later. This combination solution has only one small weakness. With integrated 3D scanners, the size of the template is limited to the size of the build space. If you want to scan larger objects, you would still have to use a separate scanner.
Related Questions
Why is there only a small selection of 3D printer and scanner combo devices?
When the first combination devices, consisting of a 3D printer and scanner, conquered the market, development was already a step ahead.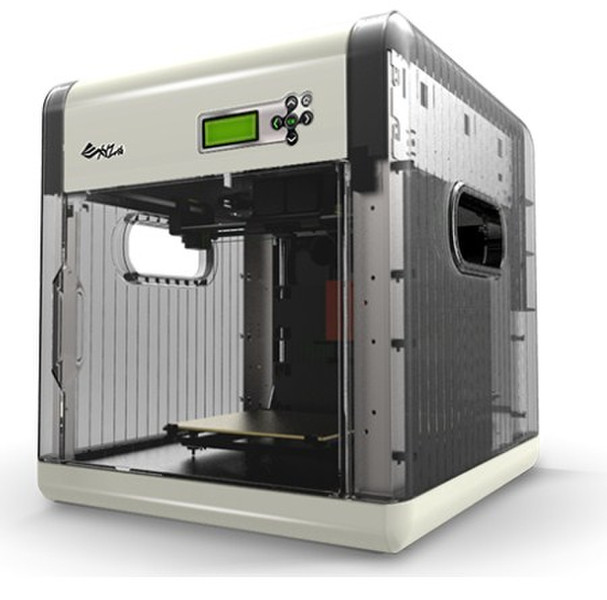 Developers recognized that the future of 3D printers would focus on the highest print quality. 
In addition, some users prefer separate scanners to the 3D printer/scanner combo because they use the scanner at different locations. Furthermore, there is a problem with combination devices in the event of damage. If the 3D printer no longer functions, the integrated functioning scanner is also almost unusable, since a completely new device must be purchased.
Do the scanners integrated in the printer work as carefully as the individual devices?
Yes. The print result can even be more precise, as manufacturers fine-tune and adapt the 3D printing device's built-in scanners and their functions to this one 3D printing instrument.
Is the price of a 3D printer with integrated scanner higher than that of 2 individual devices?
If you purchase 2 individual devices, you will probably have to dig a little deeper into your pocket. However, the price of the combination devices depends heavily on the quality of the equipment.
If you buy a high-quality 3D printer with a lower-quality integrated scanner, you could pay less. However, the printing device and the integrated scanner are usually of the same high quality and therefore cost more.
Can I use the scanner integrated in my 3D printer for print objects from other printers?
This works if the 3D printer scanner has special interfaces or a fax function.
Is the combination device suitable for scanning all sizes?
No. For 3D scanners that are hardwired to the 3D printing unit, the scan size is limited to the size of the printer's build envelope.
Conclusion
The simplification as well as the advantages for the user, who uses a 3D printer with an integrated 3D scanner, are easily recognizable. The optimal template from the 3D scanner in the printing device favors an optimal printing result. The inconvenience of switching between devices and the space savings (one device instead of two) are persuading more and more consumers to switch to such combination devices.
But the potential of 3D printers is far from exhausted. 
Meanwhile, more and more all-rounders are gaining importance in the market. 3D printers with integrated 3D scanners that deliver perfect print results.
---
Disclosure: This website is the property of Martin Lütkemeyer and is operated by Martin Lütkemeyer. Martin Lütkemeyer is a member of the Amazon Services LLC and other Affiliate Programs. These are affiliate advertising programs designed to enable websites to earn advertising revenue through advertising and linking to Amazon.com and others. Links marked with * are affiliate links.

How to Choose the Best 3D Scanner to Use With Your 3D Printer
3D scanning has an important place at the beginning and end of 3D fabrication workflows. Engineers, product designers, and researchers use 3D scanners as a faster and more efficient way to start constructing digital models, whether by incorporating existing designs via reverse engineering, digitizing hand-sculpted clay designs, or referencing the exact shape of the human body.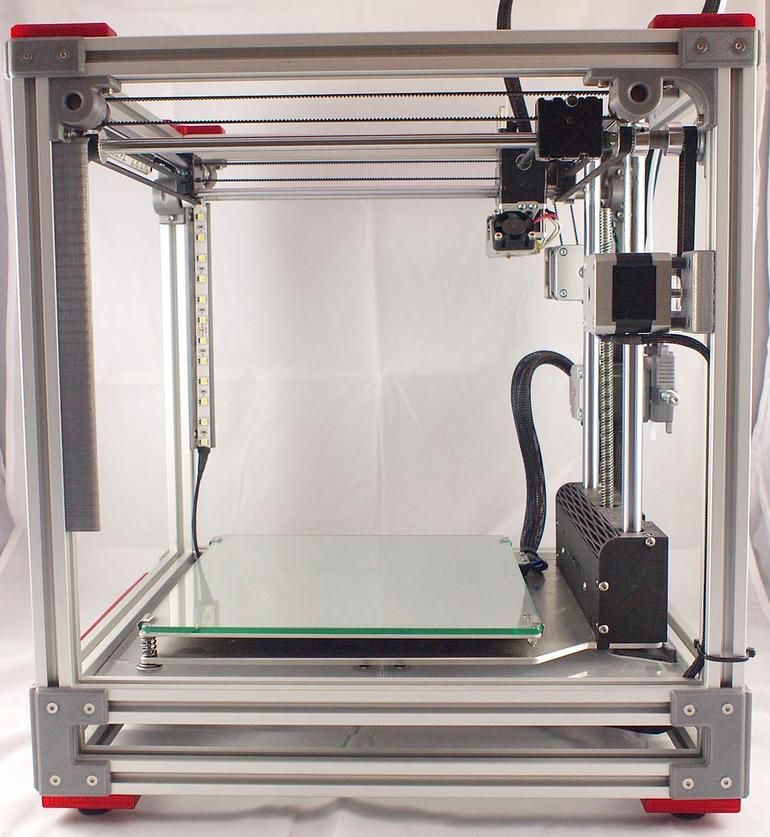 After fabrication, 3D scanning can support quality control and help to verify the accuracy of a 3D printed part, or, after the part has been used, a scanner can reveal how it's performed—a scan of a deformed part can show you where to reinforce the design in the next revision.
With such a wide range of product options from handheld 3D scanners to desktop 3D scanners, it can be difficult to choose the best 3D scanning system that's right for your application and budget. In this post, we explore the most important factors to consider when purchasing a 3D scanner and showcase some of the key applications that are empowered by combining 3D scanning and 3D printing.
White Paper
3D scanning and 3D printing workflows can be applied to replication and restoration, reverse engineering, metrology, and more. Download our white paper to explore these applications and learn how to get started.
Download the White Paper
There are multiple scanning technologies currently on the market, all offering their own advantages and weaknesses.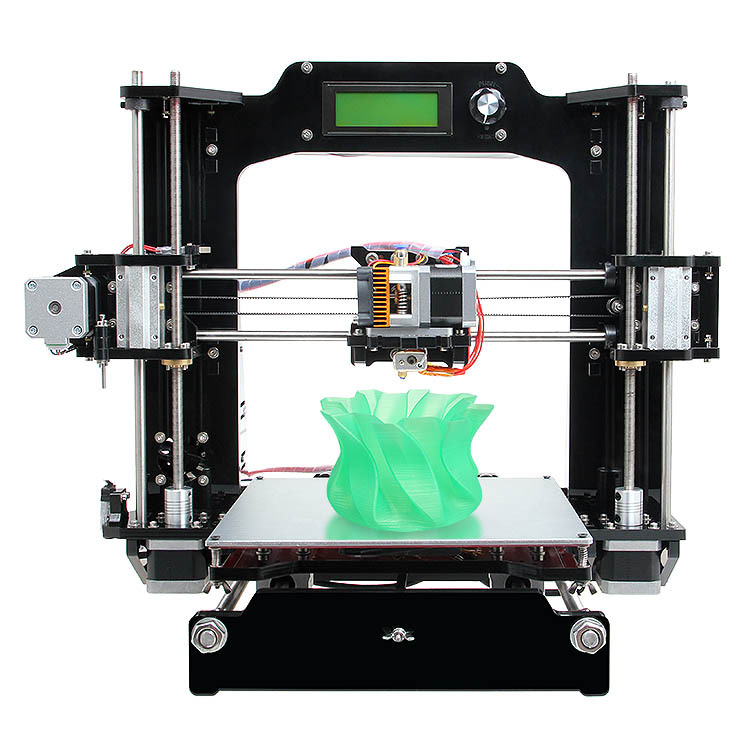 Laser triangulation uses light projected onto the object to take up to millions of measurements (dots) per second. The light reflected from the dots back into the scanner's sensor to help it capture the geometry of the object. These types of scanners are often the most accurate, and are great for highly detailed parts that have opaque surfaces.
Laser triangulation scanners do have limitations. For example, this technology is not used in most portable scanners because the laser dots need to project from a stable source, and the source has to be kept a close distance from the scanned object. Laser triangulation scanners don't always work on transparent or shiny surfaces either. Typically, they require reflective markers to be applied onto the object, which need to be removed after use and can be an obstacle depending on the object being scanned.
Finally, the laser dots can be harmful to human eyes, so it is important to use extra safety precautions when scanning body parts with a laser triangulation system, or to check with your scanner manufacturer to make sure the device is eye-safe.
Structured light scanners (also known as white light scanners or blue light scanners) generally use a projector with two cameras at angles on either side. A pattern of light is projected and laid over the component being scanned, the cameras capture the ways in which the object deforms the light pattern, and then multiple images are integrated into a single 3D snapshot.
Structured light scanners are available in both stationary and portable format—the technology is the most commonly used process for handheld 3D scanners. Structured light scanners are far more common in medical applications, since it is safe to use on both humans and animals and excels when an object is not perfectly still. Traditional white light scanners have been slower to scan than laser triangulation scanners.
Structured light scanning is the most commonly used technology in handheld 3D scanners.
Depth-sensing cameras project a field of dots in infrared (IR) to sample a 3D scene.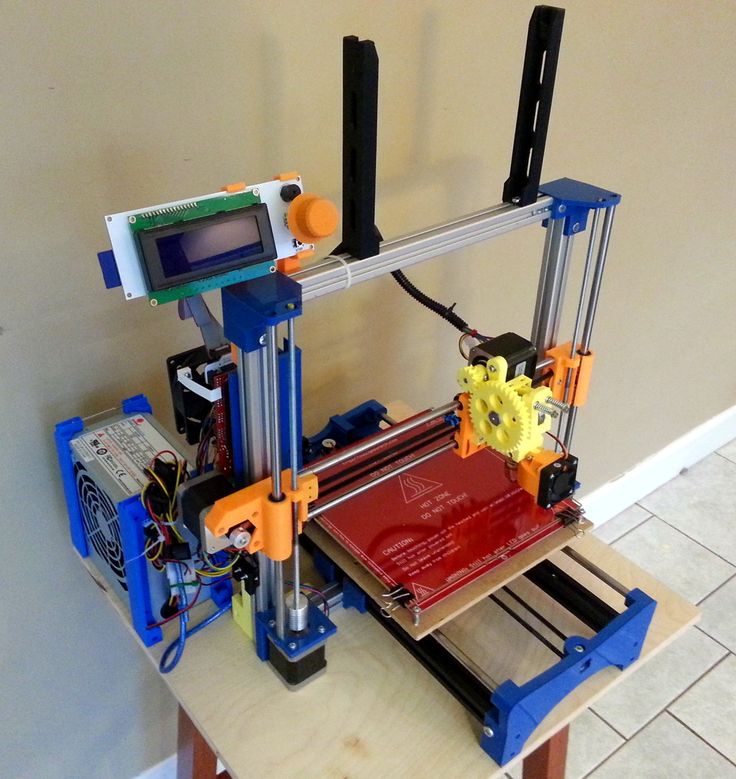 Depth-sensing cameras are simple to use and are the least expensive scanning option, but their accuracy and resolution are low, and fine details are sometimes lost. Large objects may be captured with depth-sensing cameras, but accuracy declines with increased distance from the subject and at steeper angles to the camera.
Photogrammetry means the act of deriving precise measurements from photographs. It involves taking a set of overlapping photos of an object, building, person, or environment, and converting them into a 3D model using a number of computer algorithms. This is the most commonly used method when creating a 3D scan with a smartphone, since modern phone cameras are capable of capturing and combining a large numbers of photos. Photogrammetry should be considered the least expensive and least accurate method for creating 3D prints, and is not suitable for serious business applications.
LiDAR (light detection and ranging) sensors can be found on some higher-end smartphones and tablets, such as the latest versions of the iPhone Pro and the iPad Pro.
 This has made the iPhone and iPad viable scanners for those with only occasional scanning needs, offering performance a step above devices that only have access to photogrammetry. Applications that generate 3D mesh files via your smartphone's or tablet's camera should be seen as the floor for entry-level scanning; users should expect additional work in their CAD software to remove gaps in meshes and improve the 3D model for applications like sending it to a 3D printer. Smartphones use fewer light points when scanning objects, resulting in less detail than a true, stand-alone scanner. iPhones are good substitutes for scanners if you have significant CAD design ability or need to transfer basic models into a digital space.
WEBINAR
Watch this webinar with Peel 3D to explore how to integrate 3D scanners into your 3D printing workflow to elevate your product development process.
Watch the Webinar Now
Scan accuracy varies considerably between scanner technologies, and higher accuracy generally comes at a higher cost.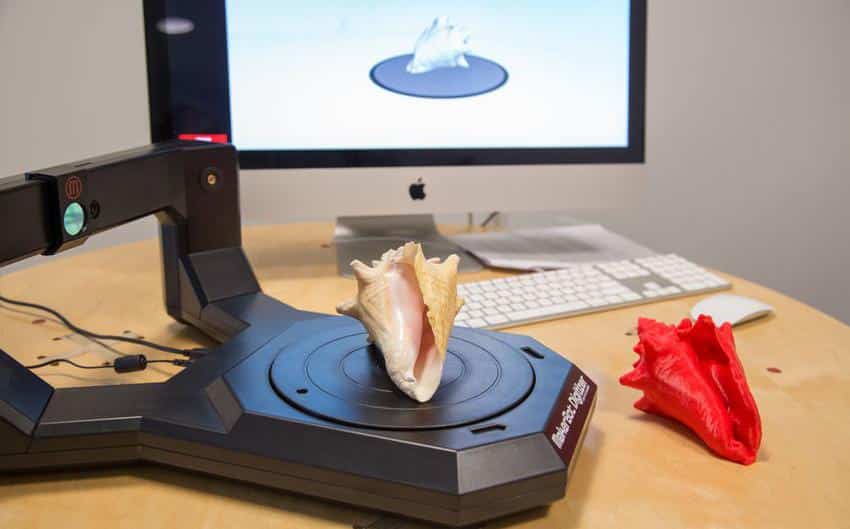 The required tolerances of your final part can be a helpful guide for determining your accuracy requirements for a 3D scanner.
High Price, Highest Accuracy ($15,000 and more)
More Affordable, High Accuracy ($12,000 and under)
Low price, Low Accuracy
Zeiss T-Scan Hawk
Scantech Simscan
EviXscan Optima+ M
Creaform HandyScan 307 Silver Series
peel 3d peel 1, peel 2 & peel 2-S
FARO Freestyle 2
Polyga Compact S1
iPhone Pro and iPad Pro
Structure Sensor
Matter and Form 3D Scanner V2
Revopoint POP
With accuracy in the range of 0.1 mm or better, laser and structured light scanners are a good fit for professional applications and alongside high-resolution 3D printers. Formlabs stereolithography (SLA) 3D printers (such as the Form 3+) produce parts at a similar accuracy, and with a similar printable area, to the scan volume of many desktop 3D scanners.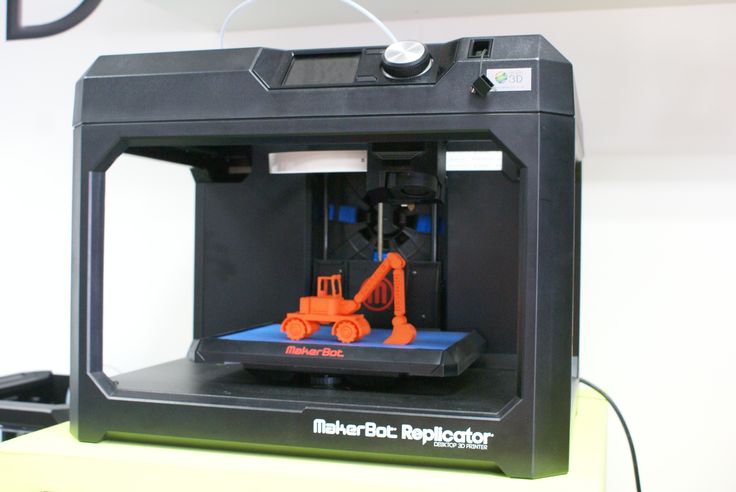 Besides the accuracy between measured points and their actual location, scanners also vary in terms of resolution, which is the distance between captured points at a given scan distance. This means that details on the scanned object that are smaller than the scanner's resolution won't be captured. For example, a highly accurate 3D scanner with a lower resolution might detect the general shape of jewelry on a statue, but not clearly show individual details on a ring or necklace. Depending on your project requirements, this may or may not be a dealbreaker.
An easy way to remember these metrics is: accuracy is the measurement error between the part and digital value. Resolution refers to the density of measurements.
Accuracy can mean slightly different things depending on the manufacturer and 3D scanning technology. For example, the accuracy of handheld scanners depends on the distance to the subject and the quality of scan reconstruction, while desktop scanners have consistent accuracy within the constrained scan volume.
If you are considering buying a 3D scanner for precise measurement, make sure to compare like to like.
In general, structured light scanning provides the best resolution and accuracy when compared to laser scanning. For some artistic use-cases for 3D scanning you may need a lot of detail, while overall accuracy is less important—especially if you don't require your part to fit precisely with other parts in an assembly. In these cases, photogrammetry is an excellent low-cost option to explore.
Both depth-sensing cameras and photogrammetry are a good solution for scanning large objects in order to create 3D printed scale models and also offer enough accuracy for capturing the shape of the human body.
Several entry-level laser scanners are available using technology similar to higher-end systems. These scanners are a great way to start replicating small objects at 1:1 scale. As one would expect, the accuracy of entry-level laser 3D scanners is lower than a high-end scanner, but they can easily provide enough detail to replicate small decorative objects and figures where accuracy is not critical.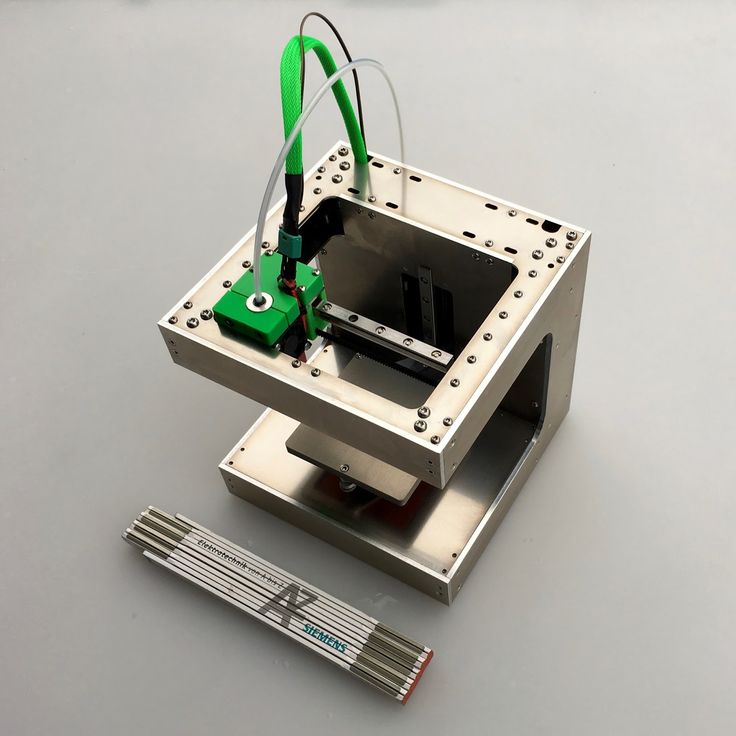 If you only have occasional 3D scanning needs, digitization services can scan your object, as well as perform CAD translation and accuracy inspection.
The area that a 3D scanner can capture varies significantly between scanners. Find a scanner that fits your size and resolution requirements without too much overhead, as cost typically increases with scan volume.
Handheld scanners can be manually moved around the object and have fewer size constraints than desktop models. Most inexpensive handheld scanners can capture objects from the size of a basketball to an entire room. High-end handheld scanners have an even wider range, and fill the niche for all objects that require precise measurements, but cannot fit in a desktop scanner. Handheld scanners are also able to capture objects nearly instantaneously, which makes them well-suited for taking human measurements (where the subject is not perfectly still) for ergonomics and medical applications.
If the area of the model can't be seen by the scanner, it will cause a gap in the model.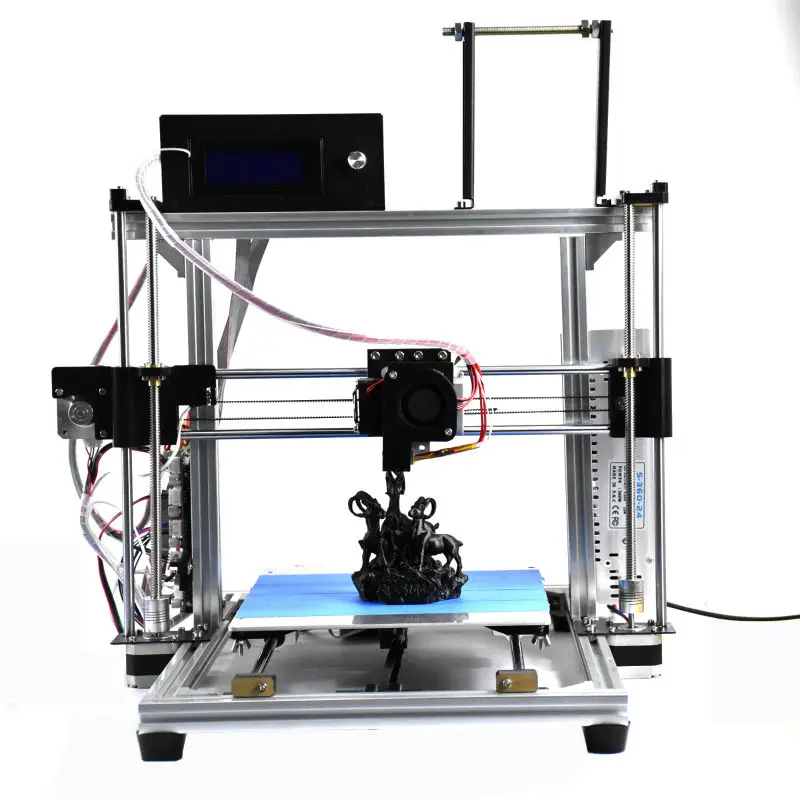 You can automatically repair small missing sections with most scan software programs to create a 3D printable model. However, repaired holes are rarely accurate to the original object. For parts that demand close to perfect accuracy, auto-repair of gaps or holes will not be sufficient. Read our MeshMixer tutorial for advanced tips to edit and repair 3D files for 3D printing.
Many scanners use turntables to increase what the scanner can see. The sophistication of a scanner's turntable affects how easily and completely the object is captured: some scanners have the ability to move the object around multiple axes, imaging the object from more angles. This feature is important when reverse engineering plastic parts with deep recesses and ribs, which are impossible to capture from a single angle.
Scanners may rotate the object to capture occluded areas. Red regions are occluded and will be missing in the scan. Areas with deep relief are difficult for a single axis turntable to fully capture due to occlusion.
Cost concerns are straightforward; how much you are willing to spend on a scanner will reflect your business's budget and how often the scanner is going to be used. Higher cost scanners will be able to capture small objects and create highly-detailed meshes that don't require significant touch-ups in CAD software. Handheld scanners are also often on the higher end of the price range, due to their portable nature. The low-cost scanning market offers a wide range of options, but you have to know what to look for.
Use this flowchart to determine what scanner you need based on accuracy, scan volume, and budget.
Download the high-resolution version of this infographic here.
A 3D scanner expands the capabilities of a 3D printer, allowing you to replicate the shape of almost any object. Together, the two technologies create a powerful, digital workflow that can simplify and sophisticate processes in a range of industries.
The output from a 3D scanner is a mesh of triangles representing the surface of an object at a real-world scale.
In some cases, the scan can be used directly to replicate objects without any CAD work. A hybrid workflow can also be powerful, where solid CAD models are combined with scanned 3D models. For example, customized ergonomics capture a physical imprint of a part of the human body, and integrate them with a mechanical design.
3D scanners are also valuable tools for measuring the accuracy of manufactured objects. Many factors affect 3D print accuracy, and metrology-grade 3D scanners provide a clear picture of how a material performs for demanding applications.
A variety of powerful workflows are enabled by combining a 3D printer and a 3D scanner:
Reverse engineering to create replacement parts, products with custom ergonomics, and more.
Replication and restoration of parts, especially in art and jewelry.
Consumer audio for creating custom earpieces.
Dental and medical applications, and how 3D scanning is enabling patient-specific workflows.
Metrology to validate and measure the accuracy of manufactured objects.
Webinar
Watch this webinar for a detailed look at how to start using 3D scanning to improve part design and production when paired with reverse engineering CAD and 3D printing.
Watch the Webinar Now
3D scanners and 3D printers are essential parts of digital workflows across industries. Download our white paper or watch our webinar to get a detailed look into how to start using 3D scanning to improve part design and production and learn how to pair 3D printing and 3D scanning to empower a variety of workflows in engineering, product design, and more.
Learn more about the 3D printer side of the equation: get to know stereolithography (SLA) and selective laser sintering (SLS) 3D printing technologies and see Formlabs advanced 3D printing materials for yourself with a free sample 3D printed part.
Explore Formlabs 3D PrintersRequest a Free Sample Part
Review of the 10 best programs for 3D scanners: the most popular software for 3D scan
Home / Useful / Useful / Programs for 3D scanning
04/30/2021
Content
PhotoModler Scanner 9000 9000 Rapidform
000
RangeVision ScanCenter
Geomagic Control X/Design X/Wrap
FARO Scene
3DF Zephyr
Colmap
PolyWorks
Vxmodel
Artec Studio
Conclusion
3D printers have long ceased to be a curiosity for Russians.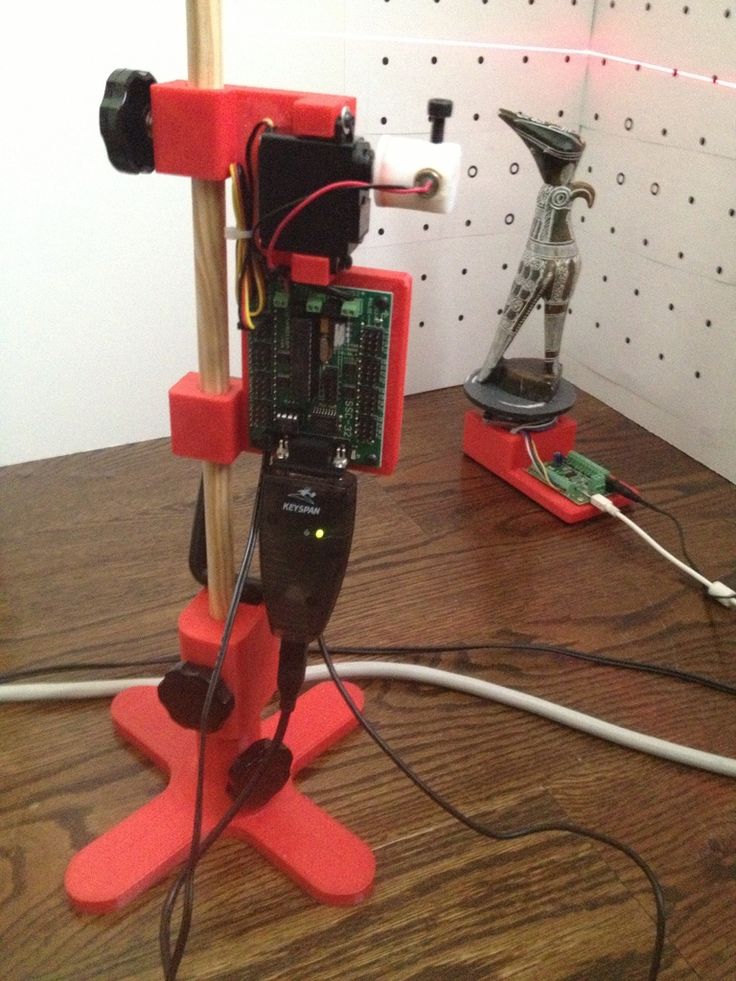 Increasingly, these devices can be found not only in manufacturing plants and in companies involved in engineering and design. They are actively used by consumers both for personal needs (creating souvenirs, figurines) and for work purposes, moreover, in various fields - medicine, construction, science, car manufacturing, etc. However, all this would be impossible without 3D scanners that transfer data about a physical object into digital format and, using special computer programs, create a three-dimensional model, which can later be sent for printing. Scanning, in fact, is only the first stage of work, but the main part of it falls on the processing of the collected information.
Specialized software not only analyzes the information received and creates a virtual copy based on it, but also helps to eliminate possible errors and errors made during the scanning process and much more.
Today we will talk about the most popular programs for 3D scanners that allow you to solve almost any user task.
Photomodeler Scanner
Very simple and functional software that can create 3D models of varying degrees of complexity. Almost everyone can understand it and learn how to use it to recreate virtual copies of anything, even a person.
You can set the characteristics of a future object in Photomodeler Scanner using 3 methods:
by setting the parameters manually;

automatically, from already laid beacons;

from a point cloud from overlapping images.
In the latter version, the user will also need to indicate the position of the camera during the shooting process and mark control points on the images, linking them together.
Creating a 3D model with Photomodeler Scanner
With Photomodeler Scanner, you can create all kinds of diagrams, graphs, different planes, expand a 3D line, and much more.
This application is very affordable and at the same time allows you to get professional results with a minimum of effort.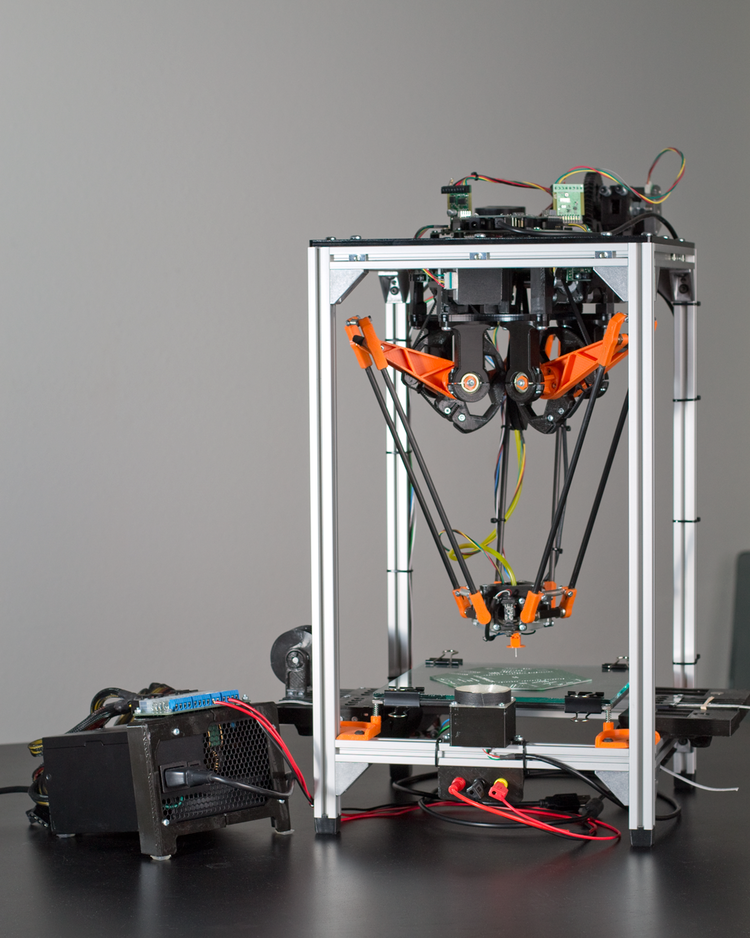 RapidForm
One of the most frequently used and convenient programs. It is distinguished by its quality and versatility, as it is suitable for many models of 3D printers.
It analyzes the data received using a 3D scanner and creates an accurate three-dimensional model. If you need to make any changes, then it will be quite easy to do this, since the program is very simple and straightforward to use.
Example of work in Rapid Form
RapidForm has several types of programs:
XOS - designed to regulate and control 3D scanning, as well as processing the resulting images.

XOR - widely used in design, as it has a huge number of tools for 3D modeling. With its help, you can create high-precision three-dimensional models (on a cloud of points) of almost anything.

XOV - allows you to control the quality of the resulting three-dimensional image, which makes it possible to maximize its detail.
RangeVision ScanCenter
Software that provides the user with a huge selection of functions and tools for creating a high-precision digital three-dimensional copy of an object of any complexity. For data analysis, unique algorithms are used that make it possible to convey as clearly as possible not only the geometry of the scanned object, but also its color (up to shades, including white) and texture. At the same time, anyone can understand the RangeVision ScanCenter, as it is intuitive and easy to use.
Screenshot of the process of creating a 3D model in Range Vision
It can work in various scanning modes: free, with markers and on a turntable. The resulting file can be exported to all popular formats.
All actions of the program are automated as much as possible (calibration, adjustment, analysis of the quality of scans), which greatly simplifies the task and at the same time gives the best result at the output.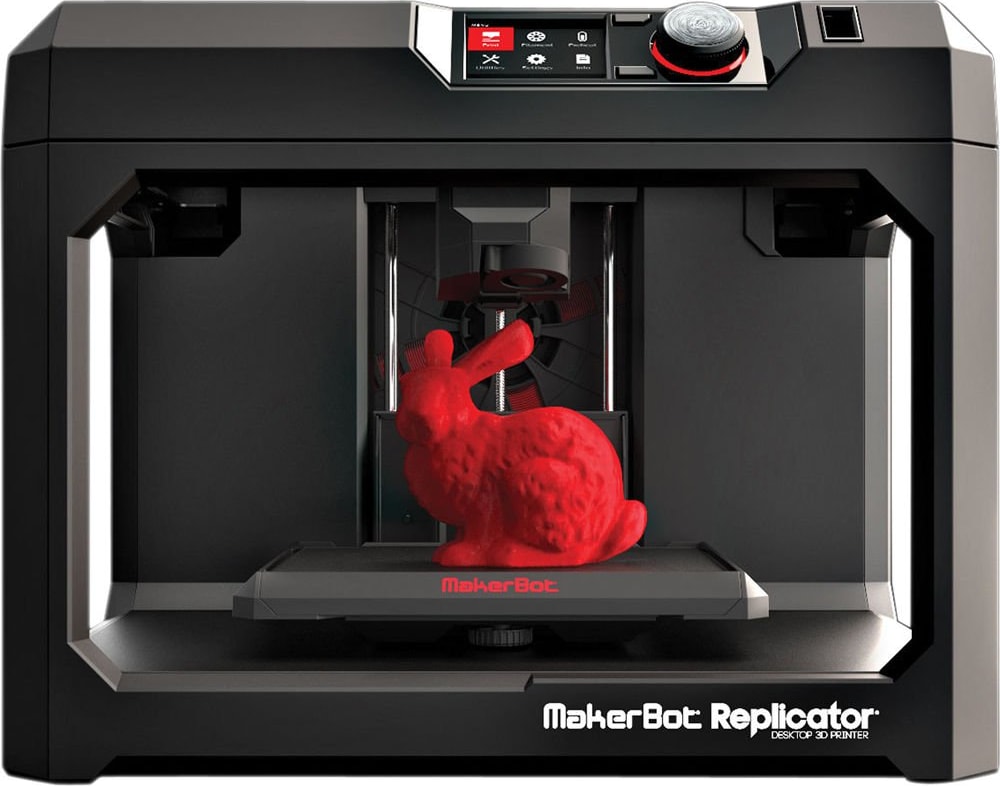 Geomagic Control X/Design X/Wrap
Geomagic professional 3D scanning programs are available in 3 versions: Wrap, Control X, Design X. They use the latest topological shape recognition technologies. They can not only project a three-dimensional image of an object, but also analyze the degree of its possible wear and deviations. Often used in reverse engineering.
Geomagic Design X 3D reverse design software. Provides the ability to combine CAD processing and 3D scan data based on a design, resulting in detailed CAD models. This can be done both automatically and manually by setting parameters and editing the processing of point clouds and polygonal meshes.
Geomagic Control X - software for quality control and geometry of 3D models. Provides users with a wide range of tools to enhance their scanning experience with reporting and data analysis capabilities.
Wrap : used for processing point clouds and meshes, used in modeling and design.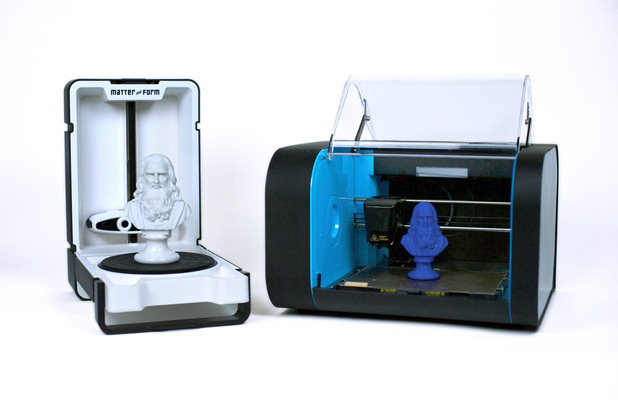 It works quickly and accurately, making it possible to optimize the resulting model without losing the original properties of the object, such as texture and texture. After processing the scan data with Wrap, the created 3D project can be printed. Suitable for both small and large items.
How to create a 3D model in Geomagic Wrap
The Geomagic software package, like other analogues, allows you to control the quality of scans and export 3D models created on their basis to various formats.
FARO Scene
Faro is a world famous manufacturer of 3D scanners, which also produces one of the most advanced software for them. One such program is Faro Scene. It is suitable for working both with "native" devices of the same brand, and for many others.

Faro Scene is widely used to create 3D models of various buildings
It is very effective in processing scans: it can combine them, carry out all kinds of measurements, visualize data, etc.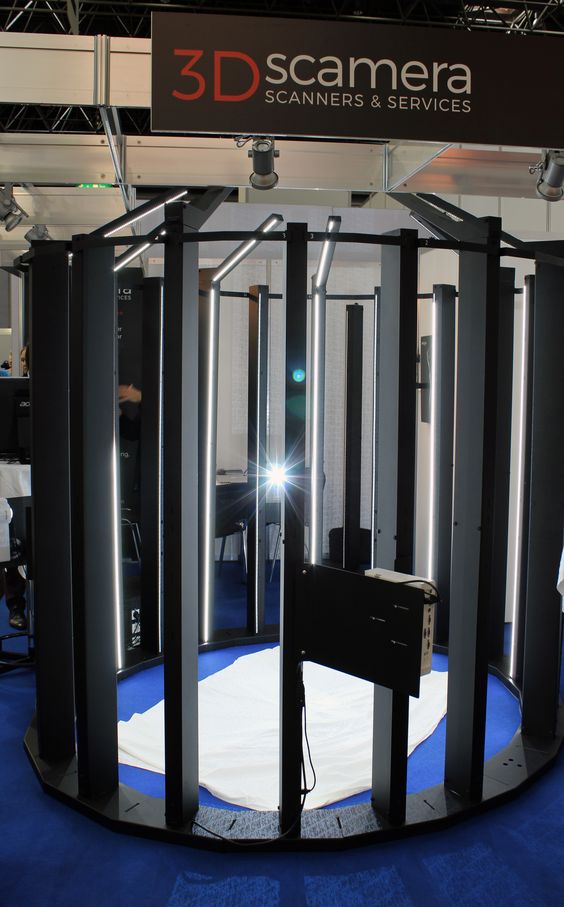 In addition, thanks to the advanced functions of the program, it is possible to transfer color from a photo to a finished model by overlaying and further balancing it.
3DF Zephyr
Perhaps the most popular program among users, due to its convenience and simplicity. The interface is so clear that it is not difficult to understand it.
3D-Zephyr will not cause problems even for beginners
Suitable for both amateurs and professionals. The latter will especially like a large selection of tools and settings, including the ability to transfer the resulting three-dimensional model to CAD software.
Colmap
Indispensable in cases where you need to quickly and easily create a 3D copy of an object. Colmap makes it possible to use a 3D mesh both from one camera and from several. This approach is very convenient where you need to scan a large number of items in a short time.
Colmap example
The "minus" is that editing 3D models will not work without additional software.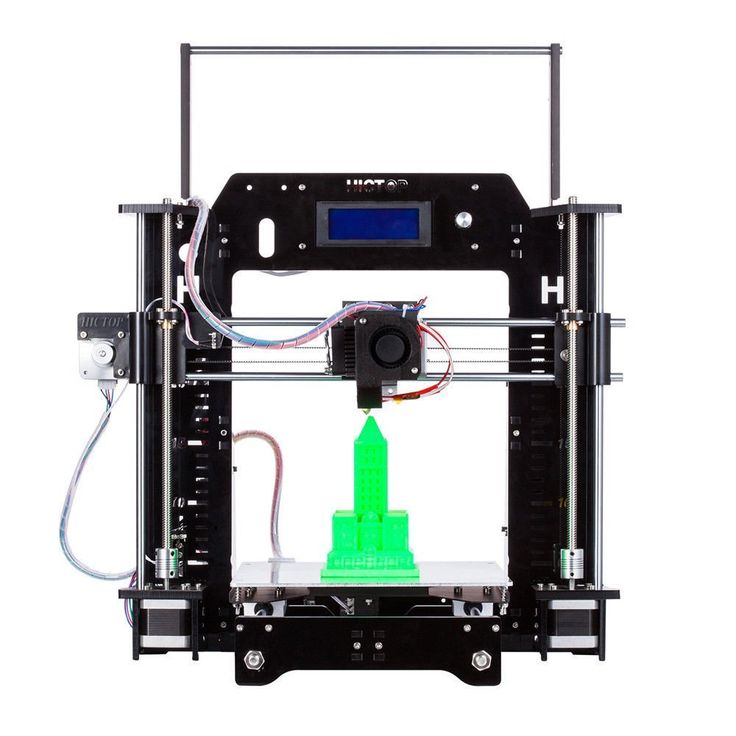 However, the quality of such 3D images is quite acceptable.
PolyWorks
The capabilities of the program allow you to analyze the accuracy of the resulting three-dimensional copy, as well as its quality.
3D object created in PolyWorks
PolyWorks is widely used in areas where maximum detail of a 3D object and its accurate reproduction are required: medicine, automotive, construction, design, etc.
Vxmodel
Software created specifically for reverse engineering products, as well as finalizing 3D scan data. It has the function of editing a polygonal model, its alignment, extraction of primitives, construction of surfaces and export of objects.
Vxmodel can create 3D models of various parts
It can process information from any 3D scanners and translate it into CAD and prepare it for 3D printing, so it is very convenient to use. Manufactured by Creaform.
Artec Studio
Quality software with a wide range of tools. At the same time, you can use it even if you do not have the skills to work with such programs. Especially for such users, the "Autopilot" mode was developed, which simplifies the process of processing 3D scanning data as much as possible, independently selecting algorithms based on the user's answers.
3D model created with Artec Studio
Allows you to control the quality of the 3D model not only at the processing stage (compatible with Geomagic Control X), but also in the process, giving a color signal about how close / far the operator is from the object when scanning.
The program itself is able to select the degree of sensitivity of the scanner, as it can analyze the type and complexity of the surface. This makes it possible to digitize even dark and shiny objects.
Well determines the colors and configuration of the scanned object, making it unnecessary to apply markers.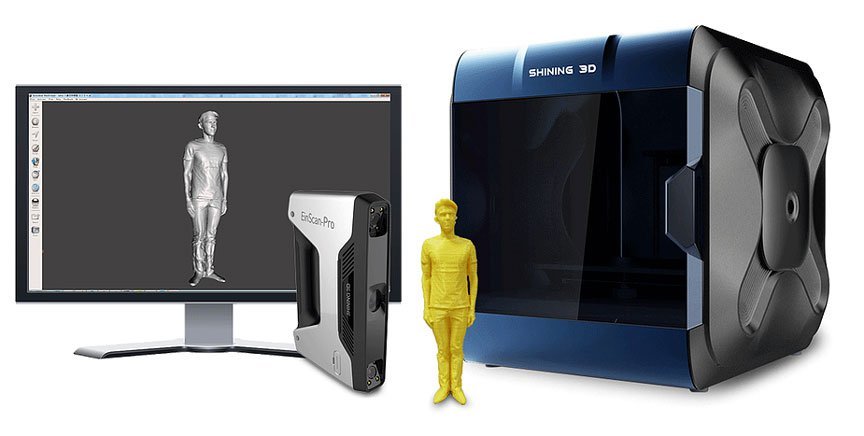 Suitable for formatting scans for CAD.
Artec Studio easily handles large amounts of data, making it ideal for 3D scanning of various buildings and structures, etc. All operations are performed very quickly and efficiently.
Conclusion
All the programs for 3D scanning discussed above have good tools and a sufficient amount of options to perform tasks of any degree of complexity. They are suitable for both professionals and ordinary users who do not have experience with such software, since they have a high degree of automation and have a fairly understandable interface.
Each major manufacturer of 3D scanners releases its own software for them, which is constantly updated and improved. However, many of these programs can easily be used on third-party devices without loss of quality. You can use any of the listed 3D modeling software.
If you need equipment for 3D printing, but it is difficult to make a choice on your own, contact Tsvetnoy Mir.
The specialists of our company know absolutely everything about the process of creating three-dimensional models and will help you choose a 3D printer or scanner based on your tasks and capabilities. It is important to us that our customers get exactly what they need.
Call: +7 (495) 287-41-45, 8(800) 550-02-09 and we will answer any of your questions!
Add to compare
Product added to compare Go
| | |
| --- | --- |
| Manufacturer | Range Vision |
Add to compare
Product added to compare Go
Add to compare
Product added to compare Go
Add to compare
Product added to compare Go
| | |
| --- | --- |
| Manufacturer | Range Vision |
#Useful
Expert in the field of additive and subtractive technologies, 3D equipment and CNC machines with over 10 years of experience.
Share
all materials
Do you have any questions?
Our experts will help you with the choice of 3D equipment or accessories, and will advise on any issues.
choose the best in 2022 in our direction
In order to expand the user audience, SHINING3D offers universal solutions - the same 3D scanner is able to satisfy the needs of ordinary consumers and be in demand in industrial production. Based on the feedback and reviews of device owners, the developers have improved the line of models, making 3D digitization and additive technologies even more accessible.
Contents:
EinScan Series 3D Scanners
For Beginners, Designers or Education
Scanners for objects of different sizes
3D scanning of people and their faces
EinScan Pro 2X 2X 3D scanner 2020
Transcan C 3D scanner
Other indicators to understand to choose what you need 2 Accuracy 2
Metrology professional 3D scanner applications
Mechanical 3D scanner applications
Reverse engineering
Quality control
FreeScan UE 9 3D handheld laser scanner0350 EinScan-SP and EinScan-SE - it will be possible to scan an object from 30 × 30 mm.

EinScan-SP and EinScan-SE are useful for beginners, designers and educational users. Desktop scanners SE and SP are the easiest to learn.

Key benefits:

Easy device setup with Plug and Play technology;
Russian software interface;
the ability to scan objects of different sizes - from small to large;
texture tracking.

3D Scanner Photo EinScan-SP

4-8 seconds per scan;
Russified software;
automatic and fixed operation;
Aligns scanned data with marks.

3D scanner photo EinScan-SE

8 seconds per scan;
2 minutes for 360 degree Auto Scan;
Russified software;
automatic alignment of multiple scans;
API access service for 3D printers of any brand.

Scanners for objects of various sizes

a

In this category, models with the "H" index successfully demonstrated their capabilities: EinScan H , EinScan HX from the line of hybrid devices.

The portable EinScan H is the most affordable for the price.

0008

EinScan H - an infrared emitter has been added to the LED illumination;
EinScan HX - white LED light combined with a blue laser.

This high-tech solution makes it possible to use these two professional scanners. Manual mode allows you to scan objects of different sizes - medium and large.

Photo of a 3d scanner EinScan HX
Structured radiation from the scanner's LED source and laser;
In Laser Scan mode, the scan accuracy is 0.04 mm;
Minimum point distance 0.05 mm;
High performance in fast scan mode - 1,200,000 points/s;
Full color copy.
Copying accuracy is so great that when scanning works of art, it is possible to obtain a perfect replica. For medical institutions, this is also a worthy find. Separately, it should be noted the presence of a built-in color camera.
3D scanning of people and their faces
Living objects require special scanning technology.
You can get a digital copy of a fragment of a human body, face and hair using EinScan H hybrid models - thanks to two light sources and a color camera, they produce an ideal 3D model with texture preservation.
Two scanning technologies - LED and invisible infrared light, combined in one device;
Scanning people (portrait, full-length) and other living objects;
High accuracy of scanned data up to 0.05 mm and volumetric accuracy of 0.1 mm/m;
Fast scanning and large FOV scanning 420*440 mm.
HX is a universal model, and Einscan Pro HD/Einscan pro 2x 2020 are multi-functional scanners that have the ability to perform tasks in various industries.
EinScan Pro HD is an upgrade from the older model of the Einscan Pro 2x series due to its ergonomic and high quality design. Models in this range can be used with a special tripod.
This professional 3D scanner provides high scanning accuracy in both operating modes: up to 0.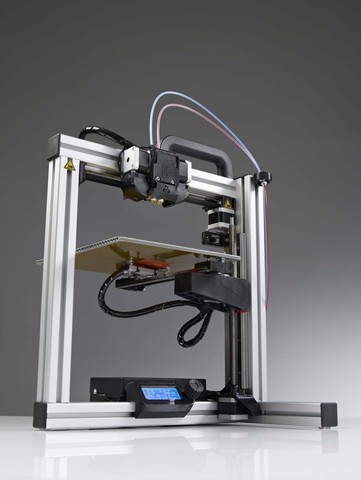 045+0.3 mm/m.p. in manual mode and up to 0.04 mm. in fixed scan mode.
Manual mode has two sub-modes: Rapid and HD, the latter providing a higher level of detail.
The maximum possible speed of this scanner is 3 million points per second. Even aside from the specs, you can see that the device is extremely fast in real-life scenarios. For example, a 220 x 71 cm low relief sculpture can be fully digitized in color in less than a minute.
Scanning of human bodies is also possible with this device, it provides decent quality. Last but not least, the device can scan color materials, including even textured images. This feature is available as a paid option called the Color Pack.
EinScan HX is more expensive than EinScan H, and professional scanners, which include EinScan Pro HD, are traditionally more expensive than other "classmates" and therefore available to large additive manufacturing.
EinScan Pro 2X 2020 3D Scanner
Portable and versatile handheld 3D scanner for high precision results
The EinScan Pro 2X 2020 3D scanner is an excellent option for scanning small, medium and large objects.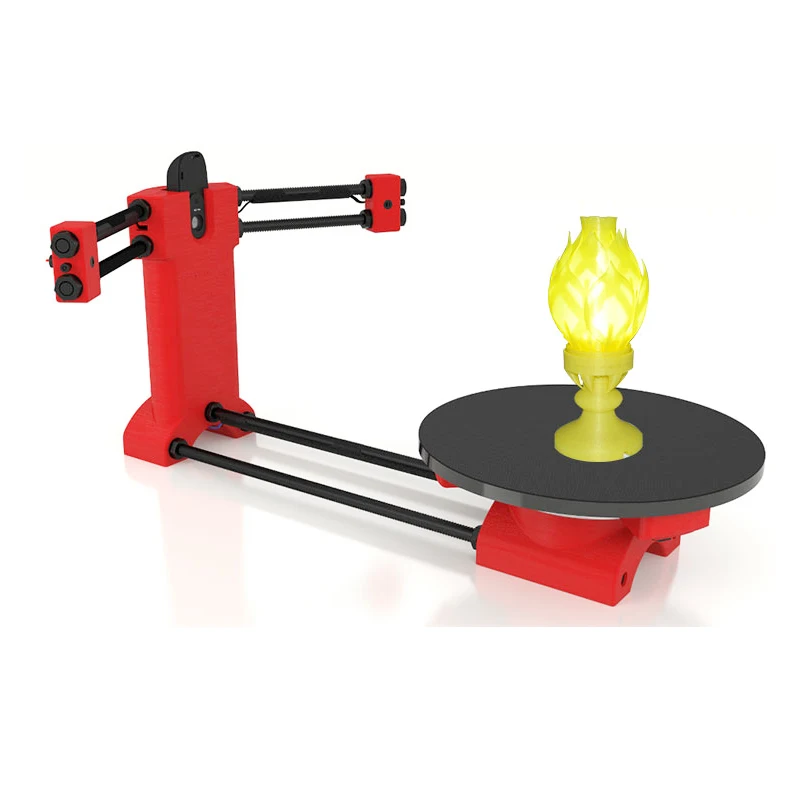 3D scanner
EinScan Pro 2X 2020
The updated model has improved the main characteristics, added new 3D scanning algorithms. Thus, Einscan Pro 2x 2020 has become a more affordable version of Einscan Pro HD, retaining the advantages and features of the old model.
The main improvements of the new model:
A new 3D scanning principle in HD handheld mode, which allows scanning without the use of markers (as Einscan Pro HD does). The old model could not scan without markers in this mode. The quality and detail of scans have also been improved.
Higher scanning accuracy in manual HD mode, improved volumetric accuracy for scanning large objects
Higher scanning speed in manual HD mode
Increased 3D scanning area hybrid alignment. This expands scanning capabilities and efficiency in a wider range of tasks and areas.
Einscan Pro 2x 2020 is compact and lightweight, you can take it anywhere with you.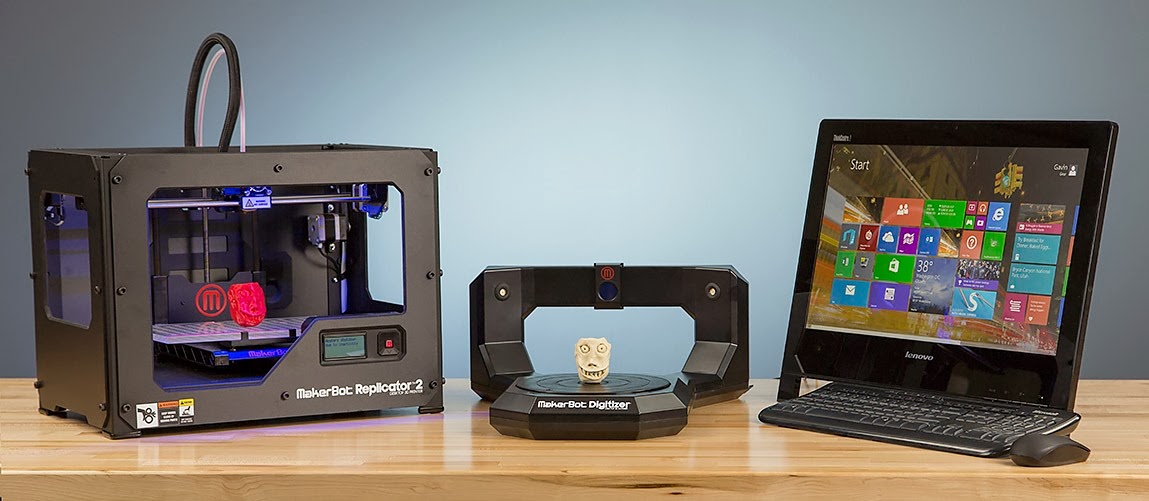 It has a comfortable grip and is light weight, and if you need HD mode accuracy, put the scanner on a tripod. The scanner is connected via USB 3.0 to a computer or laptop.
The latest developments in data capture and optimized algorithms make the Einscan Pro 2x 2020 3D Scanner a true breakthrough with a scanning speed of up to 1,500,000 points per second (at 30 frames per second) in manual scanning mode.
If you need to expand the functionality of the scanner, Shining 3D offers several options:
Color Pack 3D Scanning Module - an additional camera that allows you to scan with color and texture;
Industrial Pack - turntable and tripod. Suitable for high quality scanning of small objects in the studio.
Transcan C
3D Scanner
The professional-grade Transcan C 3D Scanner is capable of capturing "superiorly" accurate, high-resolution scans of small to medium objects thanks to two 12-megapixel color cameras with adjustable scan range and multi-level switching permits within a single project.
The 3D scanner has a sliding design that allows you to easily switch the scanning range between 150mm x 96mm and 300mm x 190mm to suit different sizes of objects. The multi-resolution fusion algorithm allows you to mix high, medium and low resolutions in the same project, making the scanner much more efficient, and its two cameras can capture a 24-bit color map for detailed 3D color data.
The
Transcan C features a structured light scanning mode with an automatic turntable that, in combination with the scanning software's stitching algorithm, allows "efficient 3D model acquisition without manual intervention.
What other indicators do you need to understand in order to choose what you need? - ease of setup and others. Of course, the properties are considered in a complex: the most important parameter is considered as a basic one, the rest are considered as auxiliary, but at the same time mandatory.
3D Scan Accuracy
The degree to which the copy matches the original is perhaps the most important indicator.
The technical characteristics of scanners indicate the maximum allowable deviation of the scan size from the real object. The smaller the number, the more accurate the 3D scan will be. But the deviation in reality can be larger, since it is rather difficult to create ideal conditions for the device to work, the result is affected by:
characteristics of the object;
user qualification;
scanner settings.
The use of professional 3D scanners in metrology
3D scanners cope with the process of measuring the dimensions and shapes of models in a matter of minutes, unlike traditional coordinate measuring machines. The non-contact mode of operation makes it possible to scan surfaces of complex shapes (internal corners and edges), recesses and other hard-to-reach places.
After receiving all the necessary data, they are transferred to the computer for processing. The program performs a comparison of indicators in order to identify deviations - a mismatch in shape and size, the presence of chips, cracks and other deformations caused by mechanical stress or corrosion processes.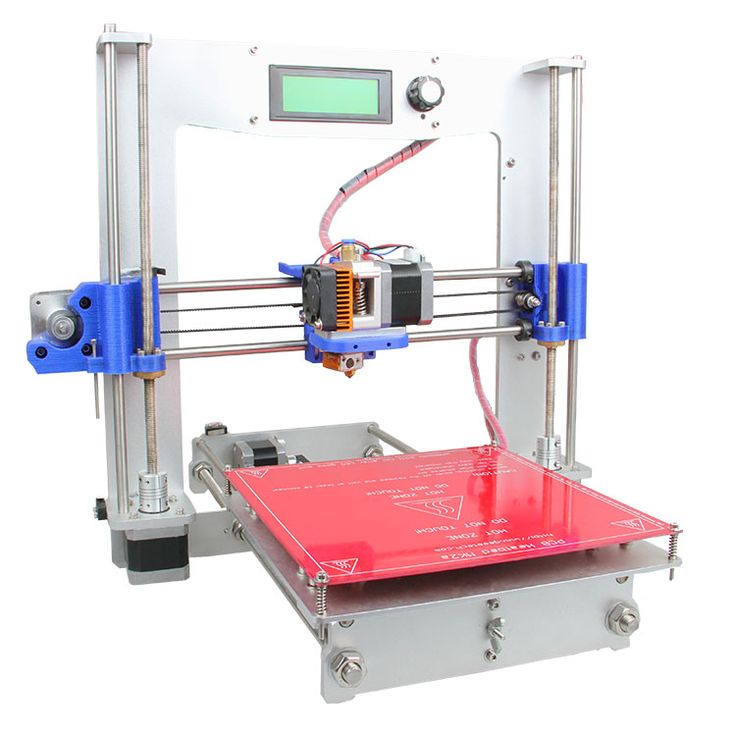 Innovatively adapted blue laser 3D scanning technology
For metrology purposes for scanning a small object, we recommend the OptimScan-5M, 3M and AutoScan Inspec Scanner-Inspector. All these devices to some extent belong to the same price niche, are multi-tasking, make it possible to obtain high-quality digital 3D models for comparison with reference samples, demonstrating:
the highest accuracy;
the ability to upload scans to processing programs;
compatible with CAD/CAM technologies;
work with objects of various sizes and shapes, including those with complex geometry;
texture tracking and color imaging.
Professional, they are industrial, 3D scanners help to perform the following tasks:
reverse engineering;
ultra-precise 3D quality control;
implementation of intermediate stages of the technological chain of additive manufacturing;
faster prototyping and other operations.
3D scanning in mechanical engineering
The integration of 3D scanning technologies into production processes gives undoubted preferences. Properties of modern industrial devices:
high speed;
ultra-precise measurement and digital copy saving;
processing of objects regardless of the size and complexity of the form;
possibility of integration into automated production systems.
With the help of 3D scanners and specialized software, numerous processes can be performed:
reverse engineering, or reverse engineering;
metrological control;
test measurements of geometric parameters for the purpose of quality control and detection of defects;
creation of archives of digital models.
Reverse engineering
Reverse engineering of complex shapes is one of the areas of industrial engineering. A physical sample is converted into a digital copy using a 3D scanner.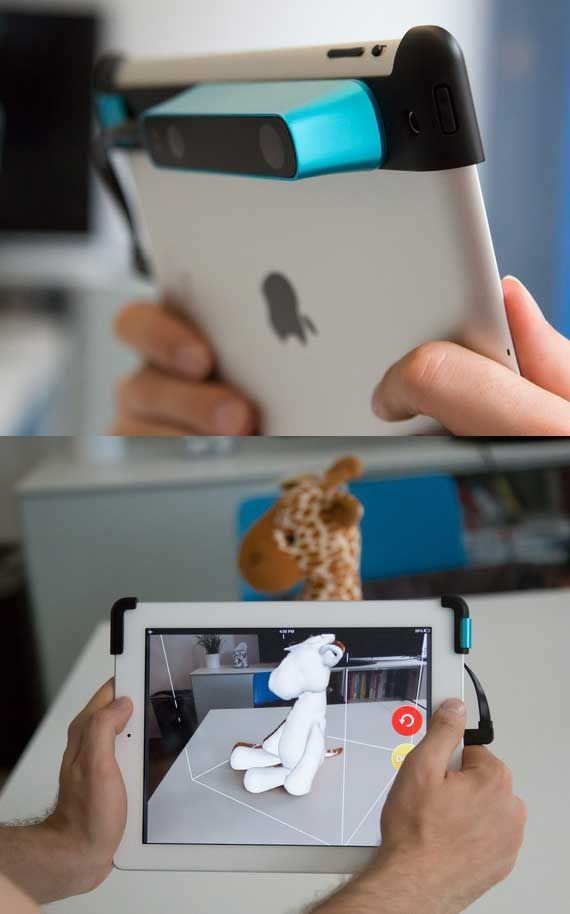 The resulting polygonal model is converted into a CAD format. The digital copy is modified and modified to achieve the specified parameters. Unlike traditional design, work takes many times less working time. The finished object becomes the basis for mass production.
Quality control
Metrological 3D scanners make it possible to obtain a point cloud of the test sample, on the basis of which an ultra-precise 3D model of the part is formed. It is compared with a digital copy of a reference sample or with an existing CAD model.
Benefits of 3D quality control:
Absolutely accurate data for reference comparison;
measurement of millions of surface points;
high speed operation;
possibility of automatic operation.
The obtained data can be used for reverse engineering.
Scanners from the metrological category are recommended for quality control.

FreeScan UE Handheld 3D Laser Scanner
Shining 3D FreeScan UE is the latest addition to the FreeScan line of high performance 3D scanners.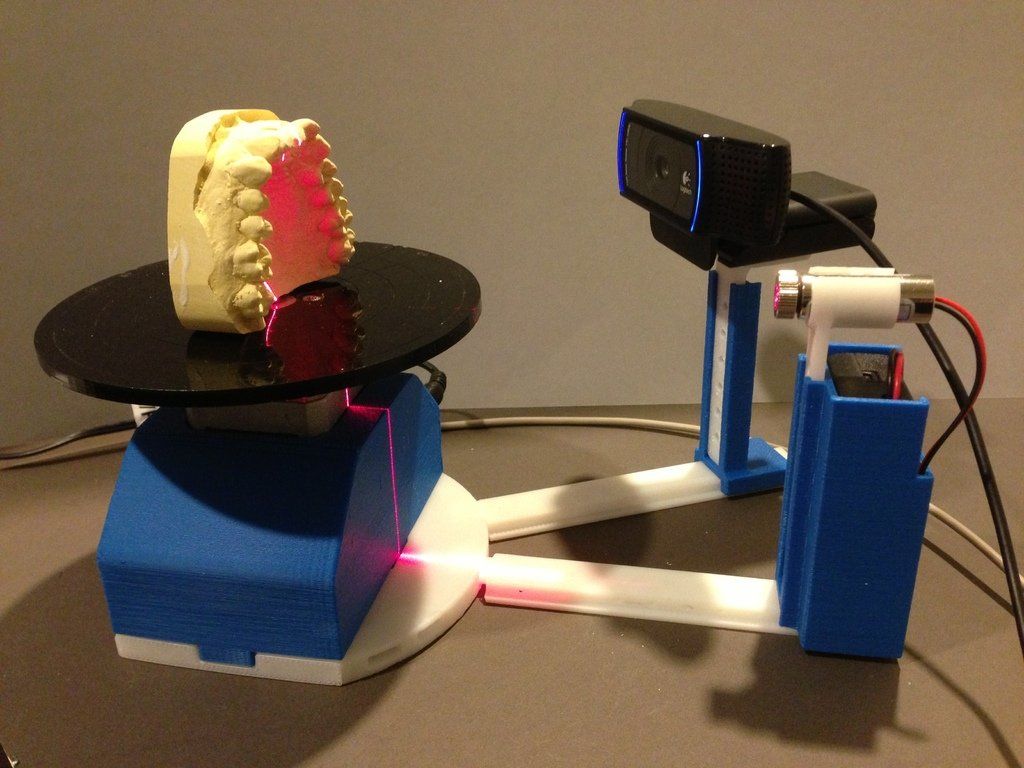 The device uses the patented blue laser technology and features high accuracy and stable repeatability.
Sunny Wong, product manager of Shining 3D, states: "Innovative adaptation of blue laser 3D scanning technology, high precision and stable repeatability, and easy and convenient operation of hardware and software, enable FreeScan UE to efficiently and accurately upgrade digital workflows in engineering and inspection tasks".
The metrology-grade FreeScan UE system delivers 0.02 mm accuracy and 0.02 mm + 0.04 mm/m volumetric accuracy. With a maximum scan area of ​​510 x 520mm, users get a field of view suitable for large-scale reverse engineering projects.

AutoScan Inspec High Accuracy Stationary 3D Scanner
AutoScan Inspec
user friendly interface;
the accuracy of the 3D model reaches the metrological level with an error of 10 µm;
the device can be used for non-contact measurement and quality control;
the process is fully automated.
Works with native software developed by SHINING 3D programmers for industrial applications.
OptimScan-5M 3D Metrology Scanner
OptimScan-5M
Professional 3D Metrology Scanner OptimScan-5M delivers the best performance needed just for 3D inspection:
accuracy - 15 microns;
two 5-megapixel cameras;
high processing speed;
blue light scanning technology.
Desktop AutoScan Inspec is a two-in-one scanner-inspector that works in automatic mode. The scanner performs 3D scanning with the highest precision and 3D inspection of objects. This is one of the best devices for working with complex shapes and tiny elements:
Dental Solutions
In dental orthopedics, 3D scanners — intraoral and dental — have become indispensable assistants for orthopedists and specialists in dental laboratories. The former are used to create digital impressions and then produce perfectly fitted dentures, crowns, veneers and other dental restorations using a 3D model using CAD/CAM technology.
The second digitizes plaster casts or abutments with tiny elements.
Aoralscan 3
The Aoralscan 3 is a compact, powerful device with simple, user-friendly controls and an updated algorithm:
Lightweight, only 240g;
Fast 3D scan, 25 sec single jaw, 1 min full arch;
2 tip sizes, suitable for adults and children;
AI Scan - speed up the scanning process;
Powerful software, ortho modeling and oral health report.
AutoScan-DS-MIX 9 Dental 3D Scanner0312
AutoScan-DS-MIX
AutoScan-DS-MIX is an exceptional performance dental scanner equipped with two 5 megapixel cameras and advanced blue light 3D scanning technology:
single jaw processing speed of 13 seconds;
high accuracy - 7 µm;
data export to virtual articulator;
the ability to work with non-separable objects;
own fully Russified Dental Scan software compatible with most CAD/CAM solutions.