3D print life
3d Printlife
Featured Products
new
Add to Compare
-23%Off
Add to Compare
-25%Off
Add to Compare
new
Add to Compare
new
Add to Compare
Add to Compare
new
Add to Compare
Add to Compare
-25%Off
Add to Compare
MakerBot METHOD X
Special Price $4,874.
00 Regular Price $6,499.00
-0%Off
Add to Compare
Add to Compare
new
Add to Compare
Add to Compare
Add to Compare
Add to Compare
Add to Compare
Add to Compare
Add to Compare
Add to Compare
Add to Compare
-20%Off
Add to Compare
Syndaver Axi2
Special Price $1,995.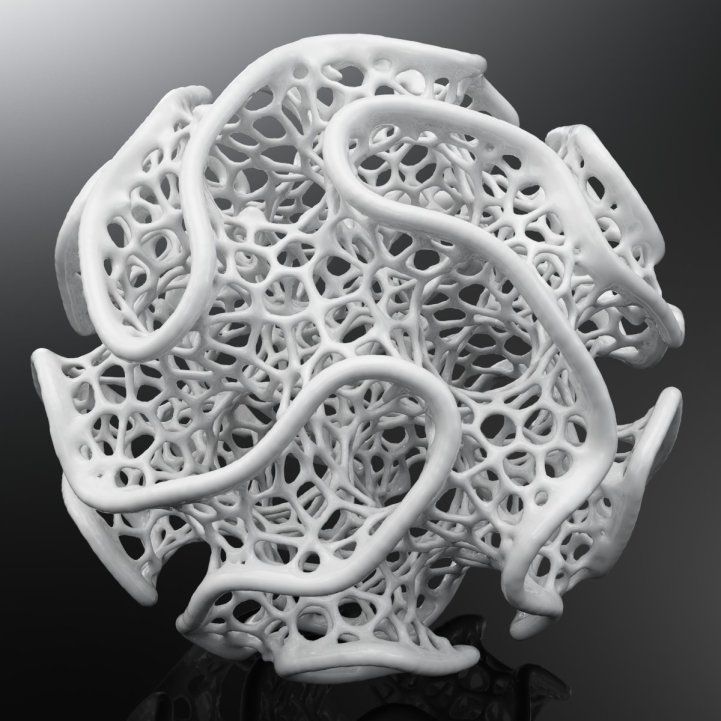 00 Regular Price $2,495.00
Add to Compare
Add to Compare
Add to Compare
Add to Compare
Add to Compare
Add to Compare
Add to Compare
Add to Compare
---
New Products
-25%Off
Add to Wishlist Add to Compare
-0%Off
Add to Wishlist Add to Compare
-23%Off
Add to Wishlist Add to Compare
-25%Off
Add to Wishlist Add to Compare
new
Add to Wishlist Add to Compare
new
Add to Wishlist Add to Compare
new
Add to Wishlist Add to Compare
new
Add to Wishlist Add to Compare
-9%Off
Add to Wishlist Add to Compare
new
Add to Wishlist Add to Compare
new
Add to Wishlist Add to Compare
new
Add to Wishlist Add to Compare
new
Add to Wishlist Add to Compare
3D Printlife is committed to improving sustainability in 3D printing and fighting climate change.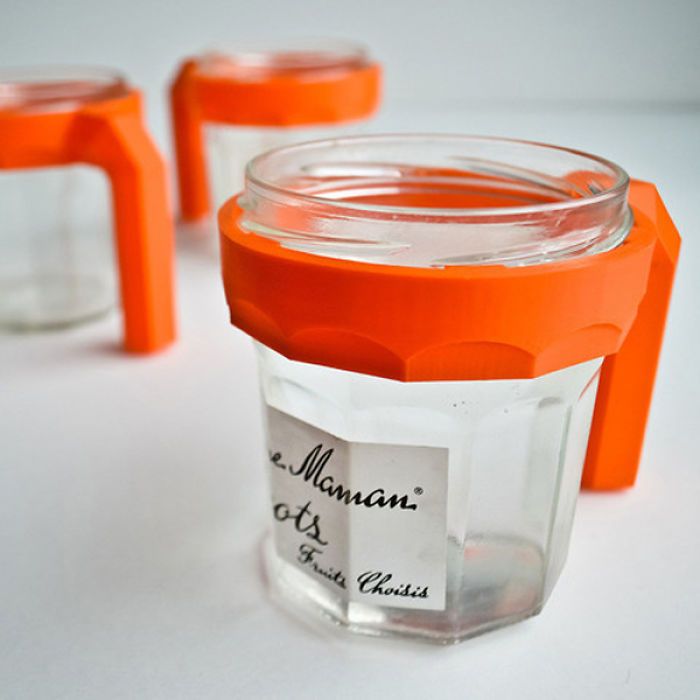 Our 3D filaments are compatible with your 3D Printer or 3D Pen in both 1.75mm & 2.85mm. Featuring materials from FormFutura, Filamentive, Copper3D, & Keene Village Plastics, our filaments are biodegradable, eco-friendly, tough materials, optimized for 3d printing, and feature cardboard spooling to help offset your carbon footprint. Try Pro PLA, PLAyPHAb PLA/PHA, PVA, Enviro ABS, Bio PETG, ALGA algae based PLA, Nylon like DURA, ABS like OMNI, semi flexible YOGA TPU replacement, RePLAy 100% recycled PLA filament, Carbon Fibre, ASA, Polypropylene, PEEK, Carbon Fiber PEEK, PEKK, PEI Ultem, and PPSU. Use your 3D Scanner or your imagination to help create your 3D printed parts. Our sustainable 3D filaments are compatible with FDM 3D Printers including Dremel, Raise3D, Flashforge, Creality, XYZPrinting, QIDI, Syndaver, Robo3D, Prusa, Snapmaker, Monoprice, Lulzbot, MakerBot, and Ultimaker.  3D Printlife also stands in solidarity with Black Lives Matter and the LGBTQAI community.
3D Printer Filament at 3D Printlife, Free Same Day Shipping!
WishList Compare

WishList Compare

WishList Compare

WishList Compare

WishList Compare

WishList Compare

WishList Compare

WishList Compare

WishList Compare

WishList Compare

WishList Compare

WishList Compare

WishList Compare

WishList Compare

WishList Compare

WishList Compare

WishList Compare

WishList Compare

WishList Compare

WishList Compare

WishList Compare

WishList Compare

WishList Compare

WishList Compare

WishList Compare

WishList Compare
How 3D printing has changed the life of mankind, and what to expect from it
How 3D printing has changed the life of mankind, and what to expect from it
Agapitov said that conscience in the IOC is losing in the fight against the imposed .
.. 11:26
Singer Alsou spoke about her diet and sports training 11:25
In Dagestan, a man who shot his sister and neighbor for their communication was detained 11:21
The Japanese currency fell to 149.2 yen per dollar for the first time in 32 years 11:18
Demi Moore showed off her slender legs on the eve of her 60th birthday 11:17
The Russian Ministry of Defense showed the defeat of the equipment of the Armed Forces of Ukraine by kamikaze drones 11:16
Scholz said that the G7 countries are ready to make long-term promises to Ukraine... 11:14
Kavazashvili advised Salikhova to lead Barcelona, ​​not Russian... 11:13
Prilepin explained the meaning of suffering in Russian literature 11:12
The authorities reported a rocket attack on Nova Kakhovka by the Ukrainian Armed Forces 11:12
Science
close
100%
One of the trends of the outgoing year was 3D modeling and subsequent 3D printing.
The correspondent of Gazeta.Ru visited Paris and saw the most original developments available.
Aesthetics of smoke and plastic
Combat paraglider and printer for an aircraft
3D printers for aircraft, combat paragliders and an all-seeing helmet - Gazeta.Ru understood...
July 23 11:10
While some fashion designers are experimenting with fabrics, others are not afraid to apply modern technologies.
So Dutch designer Anouk Wipprecht was not afraid to combine a smoke machine with a 3D printed dress made of elastic synthetic material.
Moreover, the dress has sensors that react to approaching it and to the wearer's heartbeat.
When the distance gets shorter or the model's heart starts to beat very fast, the dress releases smoke , wordlessly urging people to keep their distance.
But mass production of such dresses will not work: it is printed according to measurements taken using 3D scanning directly from the model.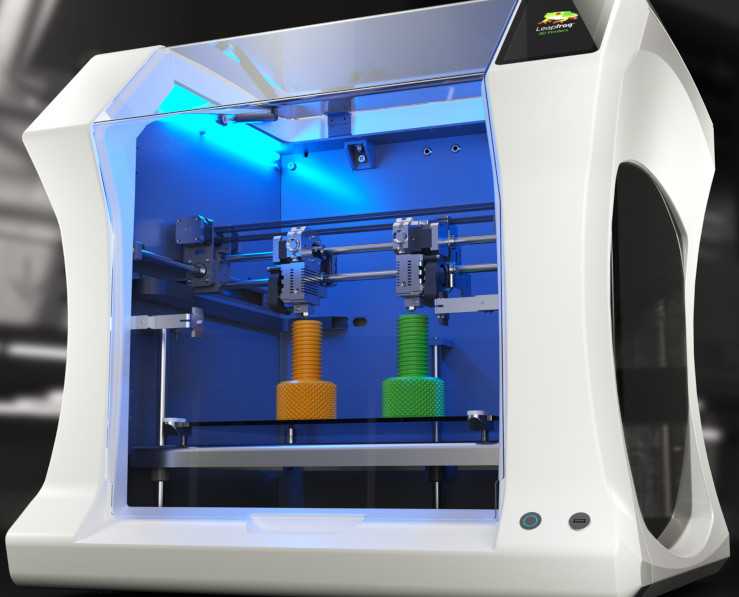 So each such dress is still worth its weight in gold.
Soon Anouk Wipprecht will present a new development - a dress that will become transparent.
Score to the fullest
Tattoo lovers will soon be able to trust not only an experienced master, but also a machine gun. It turns out that a real tattoo machine can be made from the most ordinary 3D printer.
So far, the process is being demonstrated on a silicone hand, but some daredevils have already tested the device on themselves.
The only problem is that complex tattoos cannot be applied with such a machine yet. In addition, it is not worth interrupting this process.
Plane of the future
Ever since 2012, Airbus has been dreaming of building a 3D printer that can print real airplanes.
A lady's skull was cut
Dutch surgeons replaced an almost complete skull for a woman with a 3D-printed plastic implant...
April 02 14:21
And recently, aircraft builders have joined forces with The Living, moving significantly away from the original concept.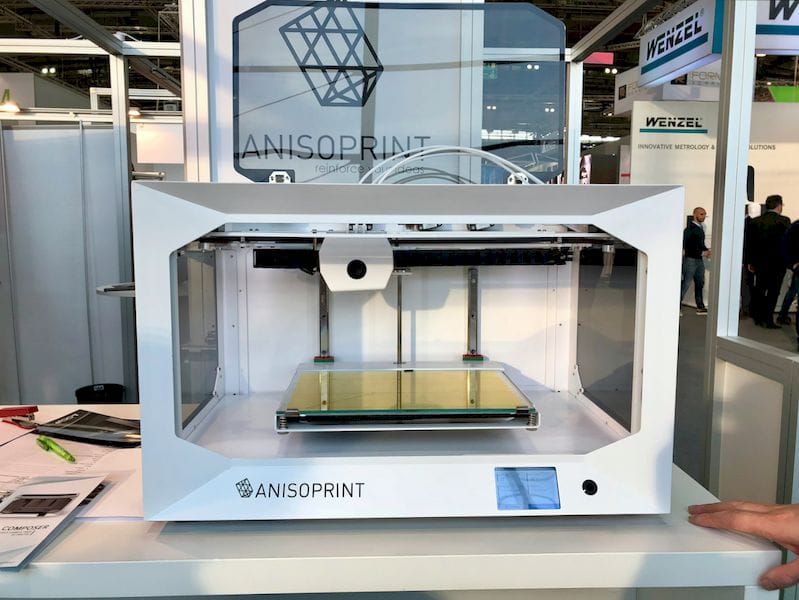 The fact is that Airbus' current partners have been researching bacterial structures for a long time.
Subsequently, they systematized their developments and, using a computer, calculated how to achieve the creation of materials that have certain parameters that change if necessary.
A person can reproduce such structures in real life only through 3D printing.
Together, two companies are developing the aircraft of the future.
He sees it as personalized and completely different from ordinary aircraft.
The aircraft of the future will become transparent, have many different zones. And most importantly - no rivets: it will be printed.
Sneakers for victory
Even sneakers can be innovative. Especially if the athlete who wears them wants to achieve great success. After all, the chances of success when a person has not only his own talent, but also reliable equipment, increase.
So Nike did not stand aside - she rounded up a bunch of athletes, hung them with sensors, and then analyzed the information received.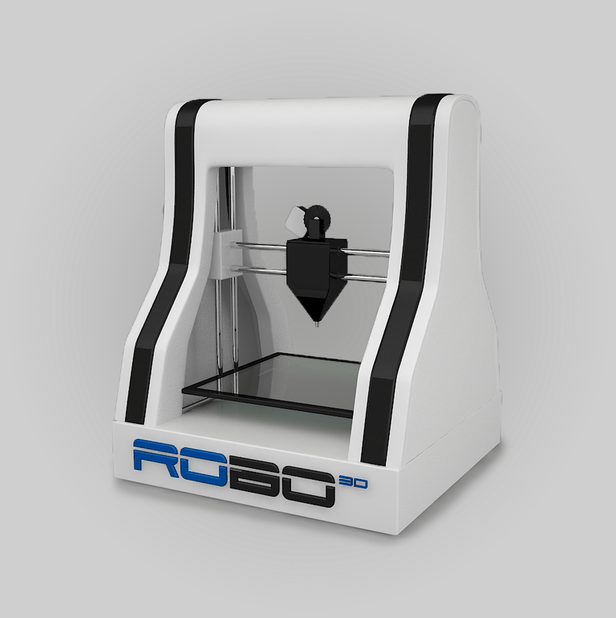 And then for each of the athletes who participated in the experiments, such sneakers were created on an industrial 3D printer.
Cosmic pizza from the printer
An American company has taken to diversifying the menu of astronauts using a 3D printer. Starting with pizza...
May 22 15:08
They are tailored specifically for each athlete.
And then they become one with the athlete's leg. And help to achieve new successes.
Handmade software
3D printing is finally becoming a mass matter, albeit an expensive one.
Autodesk has unveiled its Ember 3D printer.
But at home, such equipment cannot be useful yet.
The future is open source software that allows everyone to 3D print, even on an industrial scale.
3D printing pioneers are encouraged to experiment with materials and designs. And what will come of it and whether it will be possible to use these developments to the fullest, time will tell.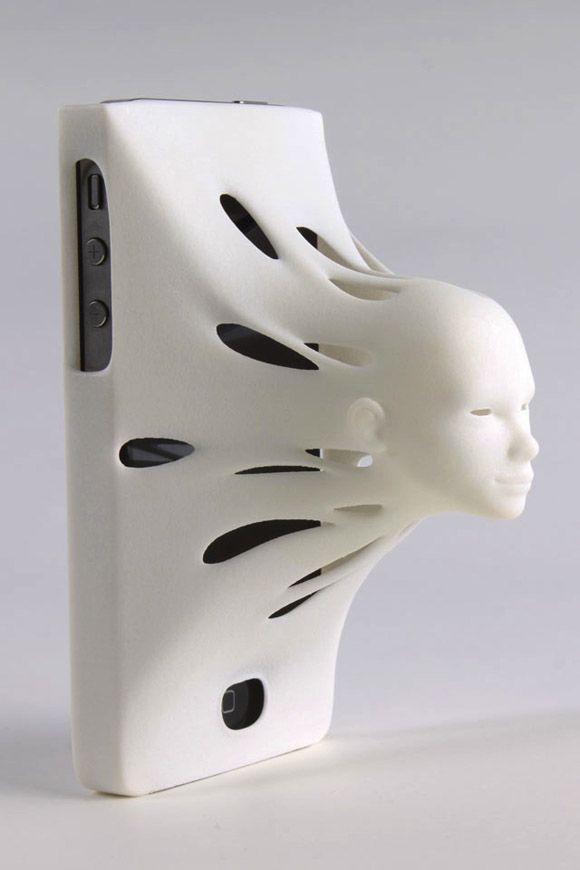 Subscribe to Gazeta.Ru in News, Zen and Telegram.
To report a bug, select the text and press Ctrl+Enter
News
Zen
Telegram
Picture of the day
Russian military operation in Ukraine. Day 239
Online broadcast of the Russian military special operation in Ukraine — 239day
"Bypassed sanctions, laundered money." In the USA, they want to imprison the son of the governor of Uss for 30 years
10:37
"I'm idle and I'm not going to quit": how they work in Western brand stores in Russia
Former Zara sales assistant said that after his dismissal he was paid five salaries
Putin signed a decree on the abolition of Rostourism and the transfer of its functions to the Ministry of Economic Development
The Russian Ministry of Defense showed the defeat of the Armed Forces of Ukraine by kamikaze drones
RBC: Deputy Minister of Transport Sukhanov will resign after the explosion on the Crimean bridge
Telegraph: Scholz's energy decision infuriated Macron
News and materials
Agapitov said that conscience in the IOC is losing in the fight against the policy-imposed agenda
Singer Alsou spoke about her diet and sports training
A man who shot his sister and neighbor for their communication was detained in Dagestan
The Japanese currency fell to 149.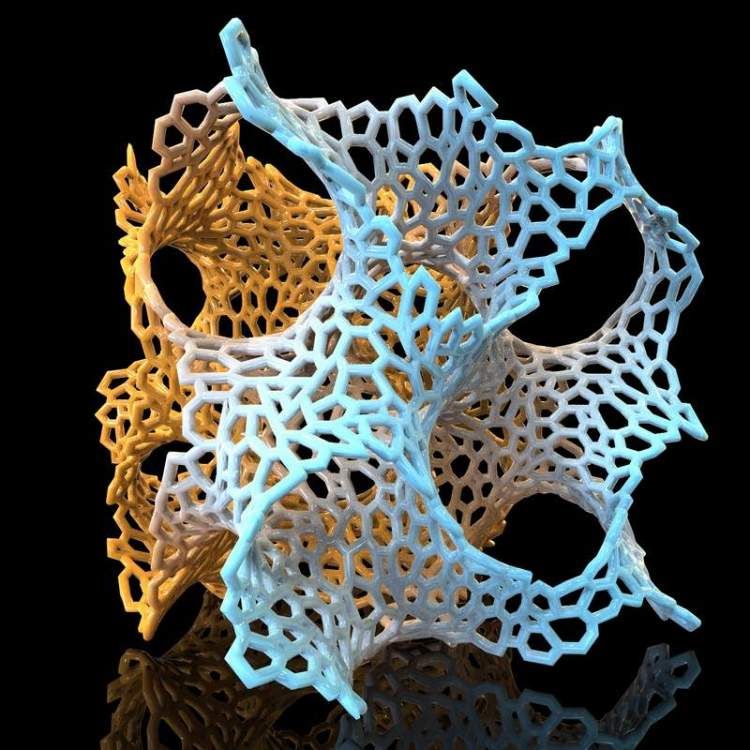 2 yen per dollar for the first time in 32 years
Demi Moore showed off her slender legs on the eve of her 60th birthday
Scholz said that the G7 countries are ready to make long-term security promises to Ukraine
Kavazashvili advised Salikhova to manage Barcelona, ​​not Russian football
Prilepin explained the meaning of suffering in Russian literature
The authorities reported rocket fire on Novaya Kakhovka by the Armed Forces of Ukraine
Cult horror game series Silent Hill continues
Kosachev compared the unipolar world with cancer cells
Finland called for new sanctions against Russia
Russia has created a digital twin of the Earth with an artificial society
Gastroenterologist Moroshkina called it dangerous to use linseed oil on an empty stomach
Olga Kormukhina spoke about the audience of Bi-2 concerts abroad
The media learned about the death of a mobilized from Buryatia in the special operation zone
Head of Crimea Aksyonov admitted the possibility of changing the rules for entry into Crimea
Swiss prosecutors challenge Blatter and Platini's acquittal
All news
How many Russians and Americans there will be by the end of the century: the forecast of the director of the Institute of the Russian Academy of Sciences
The head of the CEMI RAS named the only scenario in which the population of the Russian Federation will grow by the end of the century0003
Interview with director Evgeny Grigoriev about Deadline series, ageism and Russian streaming
Director Evgeny Grigoriev spoke about working with Yura Borisov and Pavel Derevyanko 08:06
"I came home, and there was a mistress": 5 famous women who caught their men cheating
Yulianna Karaulova and four more celebrities who revealed the betrayal of a partner
On the verge of a nervous breakdown: how to stop arguing with a child
Psychologist Surkova: the technique of free writing will help to cope with irritation with a child
"Diplomatic conflict resolution".
Erdogan persuades Zelensky to negotiate
Erdogan called for the settlement of the conflict in Ukraine through negotiations
"The guys are raiding. That's all": the fighters with the "casers" were prosecuted for a fight
"Anti-barrel" activist told about a scuffle with a traffic violator, because of which a case was opened
"Beautiful, bad, evil." Zac Efron - 35
"Fathers with many children were recalled from military units and returned to their families"
Volodin: fathers with three or more children were exempted from partial mobilization
Putin introduced martial law in the DPR, LPR, Zaporozhye and Kherson regions
The Federation Council approved Putin's decree on the introduction of martial law in four regions of the Russian Federation
"Corsage" - a hooligan drama about Elisabeth of Bavaria, which won the acting award at Cannes
Review of the Cannes hit "Corsage"
"For a number of operational considerations." Kyiv will not receive Israeli weapons
Israel refused to supply weapons to Ukraine
"The city turns into a fortress." Russia is preparing for the battle for Kherson
Stremousov said that the Russian military repulsed all attacks of the Armed Forces of Ukraine in the Kherson region
"The goal is to capture the Zaporozhye NPP." What is known about new strikes on Energodar
Anastasia Mironova
When the reader spits in circles on the water
About closing literary awards and the importance of selecting the best
Ivan Glushkov
Gastronomic tourism in Tyva
About food in the most exotic region of Russia
Yuliya Melamed
If you roll it out, we won't make it on air
About the phenomenon of Russian journalism in the 90s and where everything has gone
George Bovt
40 years of post-communism
About what fairy tale Khrushchev wanted to turn the USSR into
Elena Panina
Sisyphus Labor of the European Union
About the next package of anti-Russian sanctions
-->
See also
Error found?
Close
Thank you for your message, we will fix it soon.
Continue reading
Advantages and disadvantages. How 3D printing affects business and our lives - Trade on vc.ru
What is 3D printing?
769 views
3D printing is a process in which a digital model is turned into a tangible, solid three-dimensional object, usually by applying many successive thin layers of material. 3D printing has become popular so quickly because it makes manufacturing accessible to more people than ever before. This is partly due to the price (the starting price for a basic 3D printer is around $300) and the small size of the printers compared to traditional manufacturing.
How does it work?
First, the virtual design of the object is done. This design will work like a blueprint for a 3D printer. Virtual design is done using computer-aided design (CAD) software, a type of software that can produce accurate drawings and technical illustrations.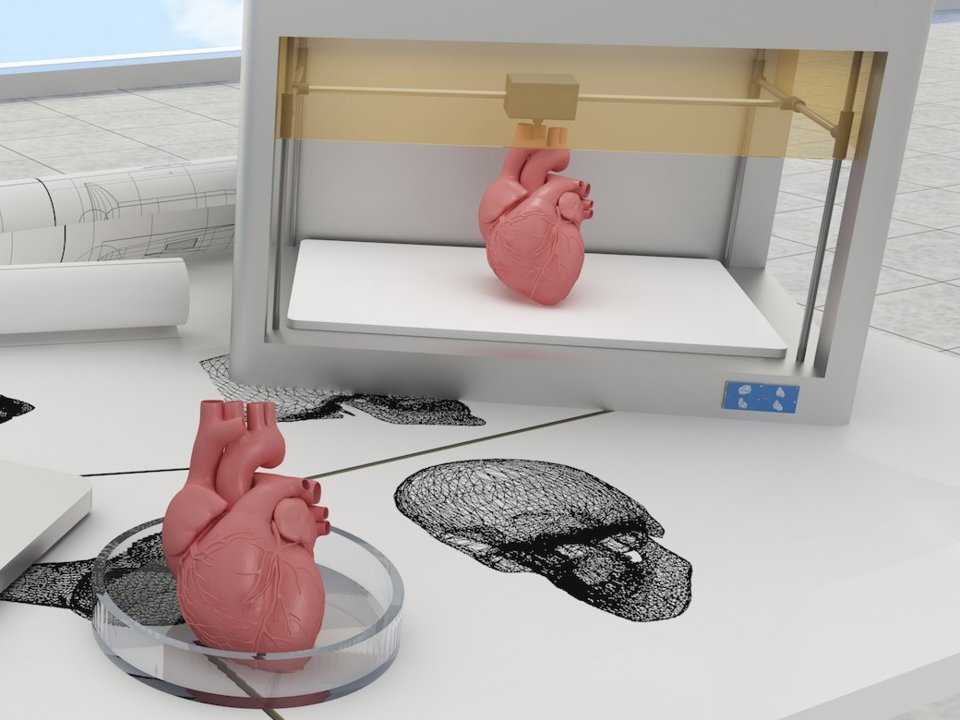 A virtual design can also be created using a 3D scanner, which creates a copy of an existing object by photographing it from different angles.
CAD software for creating a 3D model
Once the virtual model has been created, it must be prepared for printing. This is done by splitting the model into many layers using a process called slicing. When slicing, the model is cut into hundreds or even thousands of thin horizontal layers using special software.
Slicing the 3D model
After the model has been cut, the slices are ready to be loaded onto the 3D printer. This is done using a USB cable or Wi-Fi connection to move the sliced ​​model from the computer to the 3D printer. When the file is loaded onto the 3D printer, it reads each piece of the model and prints it layer by layer.
How are things printed?
The 3D printer will begin printing layers of material in a process known as material extrusion. Depending on the type of 3D printer and the material used, there are several methods for material extrusion.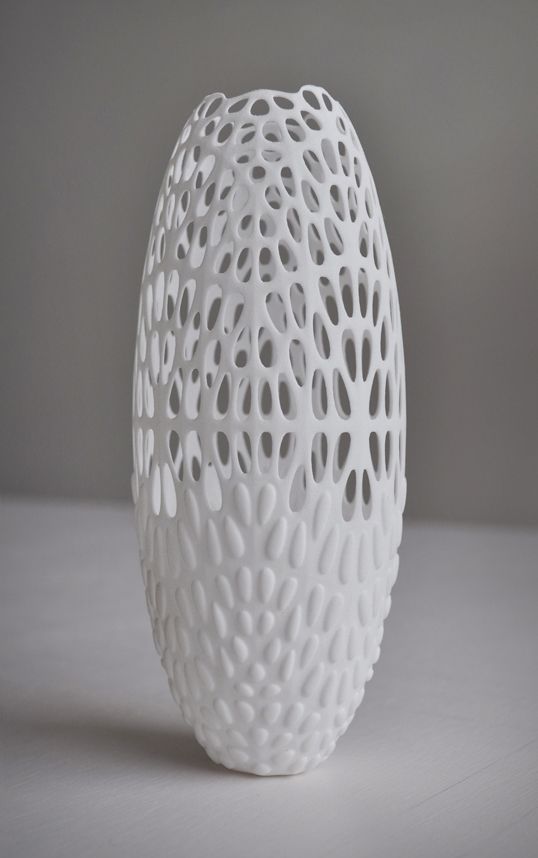 3D printer nozzle.
Most commonly, a 3D printer has a nozzle that ejects a semi-liquid material such as molten plastic, metal, or cement. The extrusion nozzle can move both horizontally and vertically as it precisely places the material following the pattern of the digital model layer by layer.
This process is repeated until the 3D printer has reproduced each layer of the extruded digital model.
What kind of things can be done with 3D printers?
Almost anything you can imagine can be turned into a 3D printed design. 3D printers are helping designers, engineers, and even ordinary people create complex objects in ways that previous manufacturing methods were not capable of.
3D printers are being used to create toys, phone cases, tools, clothing, tables, lamps, pottery, art, and even cars.
Medicine is also finding new ways to use 3D printing to help patients. Physicians can now print 3D medical models that are so accurate that surgeons can essentially test-run a patient's 3D model before actually operating on that patient.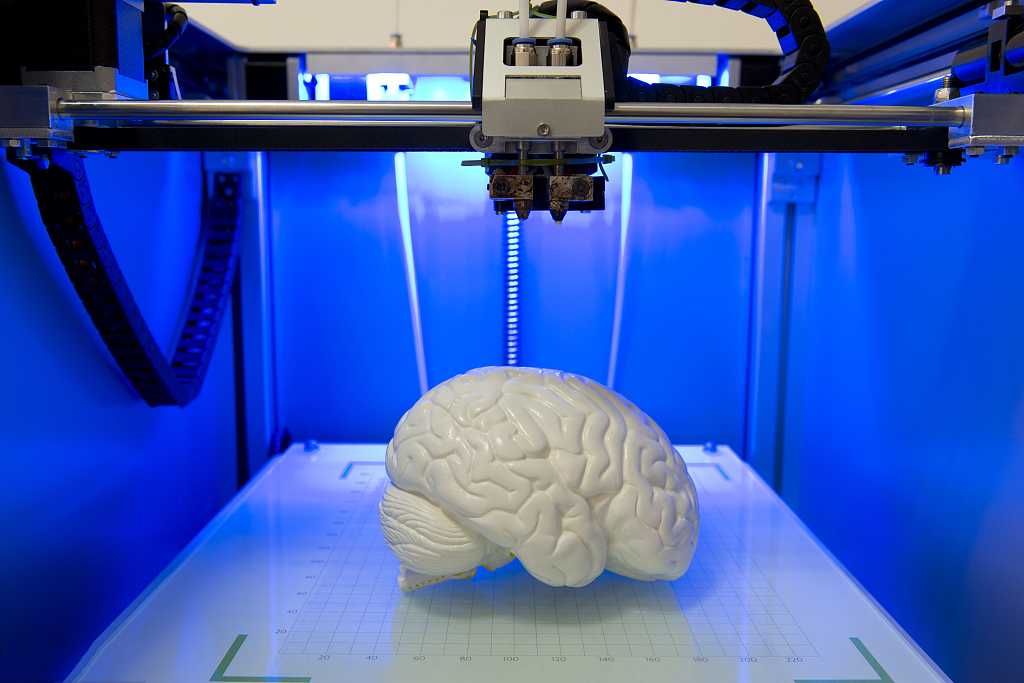 3D printed models are also being used to create less expensive, stronger and more suitable prostheses for people who have lost limbs.
7 benefits of 3D printing:
1. Cost optimization
Less equipment, material and labor costs.
Cost optimization is important for every business. One of the benefits is that when using 3D printing, operating costs, labor costs and material costs combined are lower than large-scale production.
Cost of the machine
The cost of operating the machine plays a very small role in the total cost of the production process. The energy required to create parts in an industrial environment can be expensive, but the ability to design and build complex parts and products in one step provides an increased level of efficiency and saves time. Thus, the cost of operating the machines is offset by the savings gained from speed.
Labor costs
The good thing about 3D printing is that labor costs are low. Compared to traditional manufacturing, where different people may be required to work on several different machines, or a production line is required to fully assemble a product.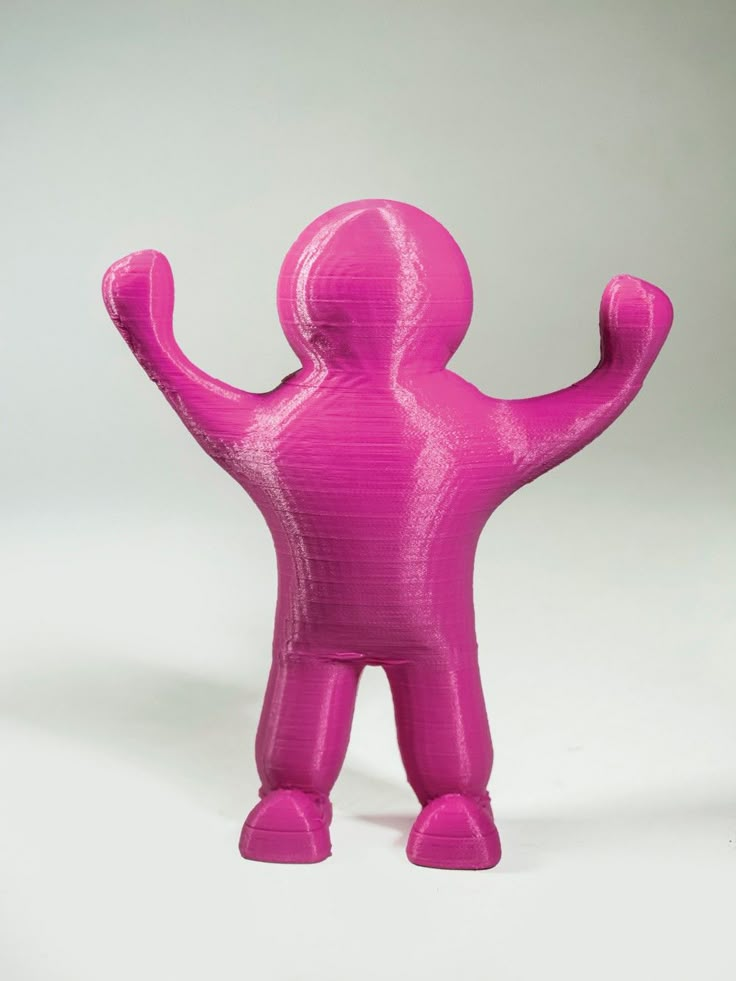 The printer will require an operator to start the mechanism and start the automated process of creating the loaded design. Consequently, labor costs are significantly lower than in traditional production.
Material costs
The range of materials for 3D printers used for 3D printing is growing every day, and in recent years this has made it possible to optimize the final cost of the product even better.
Less transport costs
One of the biggest benefits of 3D printing is that it reduces the distance the product will have to travel. Because 3D printers can create a product from start to finish, this allows designers to design a product in one country and email it to another country to prepare for production. There is no need for prototypes to be moved from factory to factory to complete the process. This makes 3D printing an industry that can be created around the world without leaving a trace. Thus, there is a reduction in sea, air and road transport.
2.
Less waste.
The traditional manufacturing process is basically a subtractive process in which raw materials are lost and reused over and over again, resulting in high costs and waste. The advantage of 3D printing is a unique way of creating a product with minimal waste, the so-called additive manufacturing. While more traditional methods involve waste that can be reused or recycled, it still takes time and effort to determine how and when this waste will be used. High volume 3D printers do it themselves.
Thermoplastic materials, for example, can be melted, solidified (cooled to become solid), melted again, solidified again, and so on. Thus, production "waste" can be reused.
3. Time Reduction
We live in a rapidly changing world where everything is for yesterday and this is where 3D printing can really make a difference. One of the big advantages is that parts and products can be produced much faster than using traditional methods. Complex designs can be created as a CAD model and then turned into reality in just a few hours.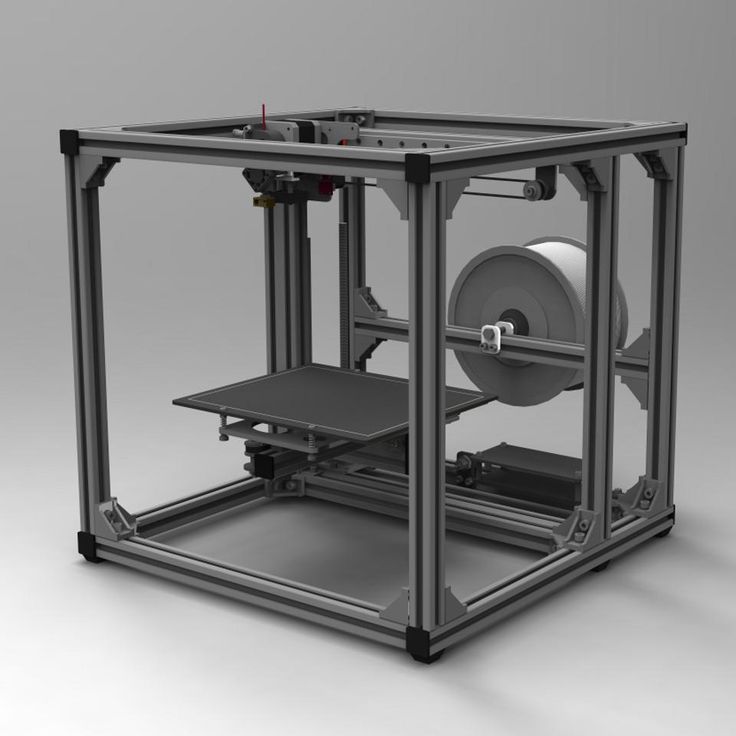 This embodies design ideas in a way that can be quickly tested and developed in a short amount of time. Whereas traditional methods can take weeks or months to get from design to prototype to production.
4. Competitive advantage
Businesses can create better, better, and more advanced products in a shorter amount of time, which provides a competitive advantage. It also allows you to develop products at an early stage, prototyping faster, which means the product will be invented, ready for production and market sooner. The ability to create a life-size prototype allows designers to think differently about the products they are developing.
The product is often left to the imagination. This increases the risk of losing information somewhere during the connection, which at some point can lead to serious problems. It is this natural value that will make it possible to speak with your partners, investors and clients in the same language. After all, you can not only talk about a product that will be produced in some time on the other side of the world, but also touch it.
The probability that the produced product will not be able to satisfy the needs and agreements, will be expensive is quite high, which means it should be described as best as possible from the very beginning. One of the benefits of 3D printing is that it allows you to quickly create a concept that people can physically hold in their hands, eliminating any fear or misunderstanding. While this may only be a prototype and still open to change, it does at least give an idea of ​​what the end result will look like, offering a more accurate representation than a description.
Test the market
Understanding whether a model will succeed requires a lot of research, especially when it comes to traditional production methods. However, prototyping with 3D printing will allow businesses to get feedback from potential buyers and investors like never before. The product can be customized and changed right up to the very last minute, which traditional production methods do not offer. This means that 3D printing offers a unique and valuable way to determine if a product has the potential to go to market and be successful at the same time.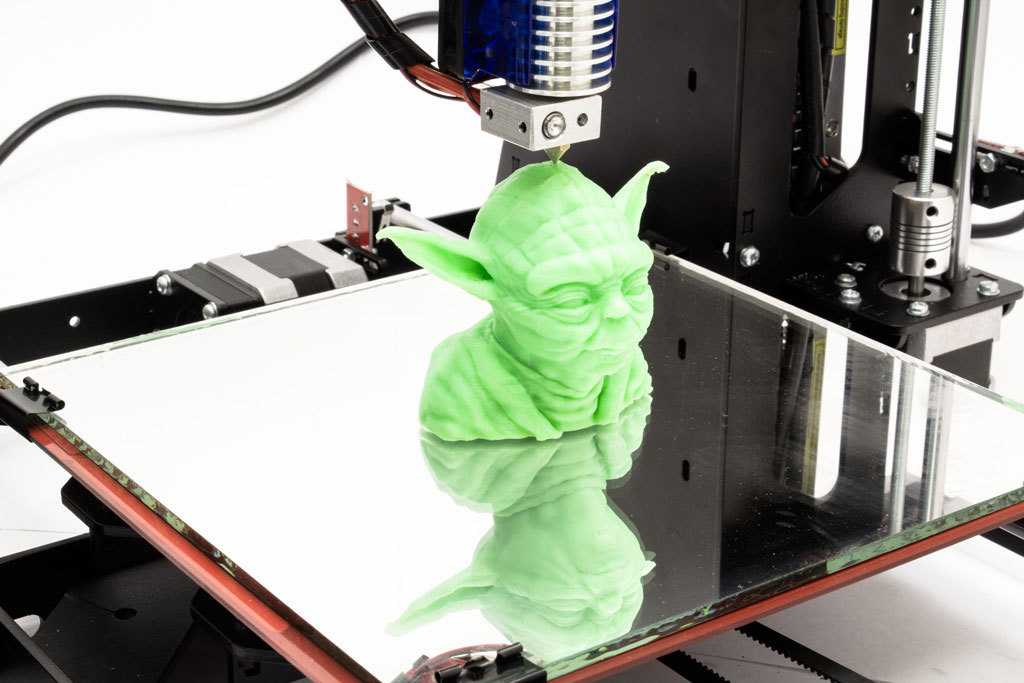 5. Error reduction
When it comes to designing parts and products, designers must consider efficiency. The production of many parts and products requires a large number of steps using traditional production methods. Therefore, each step can lead to an error with the risk of restart, which will lead to problems with the overall production process. A one-step manufacturing process is more advantageous.
There are many industries that have a long and drawn out production process. Where some of the steps are to create a CAD model and then develop a prototype which may require adjustments before it is finally sent to final production. This is a process that takes a lot of time, and none of the steps can be skipped, since they all play a role in the production process. However, one of the advantages of 3D printing is that it creates a product in one step, without interaction with operators during this process. You just need to finalize the design and upload it to the printer.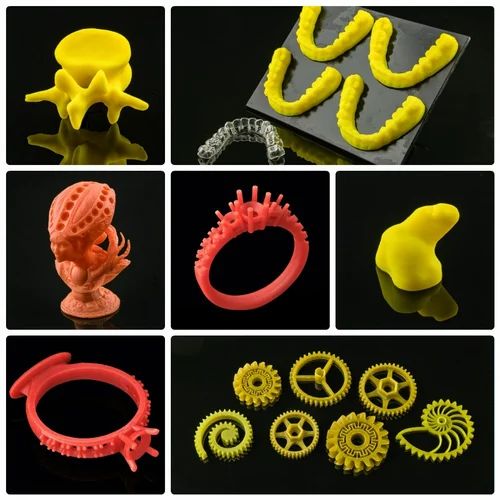 This eliminates dependency on a range of manufacturing processes and enhances control over the final product.
In the traditional manufacturing process, failed prototypes cost time and money. With every wrong prototype you have to go back to the drawing board and there is no guarantee that it will be right the second time around. Even small adjustments have a significant financial and time impact on the entire process. This is where 3D printing can eliminate risk, as designs can be tested by creating a production-ready prototype before proceeding to final creation. This helps build confidence in the design before investment is made and extra money is paid out to take it to the next level of mass market production.
6. Privacy
Continuous prototyping and production on our own 3D printer ensures that designs never leave the company's premises, protecting your intellectual property. No third parties can ever claim your innovations. Every innovative design is kept in-house, so you don't have to worry about privacy anymore.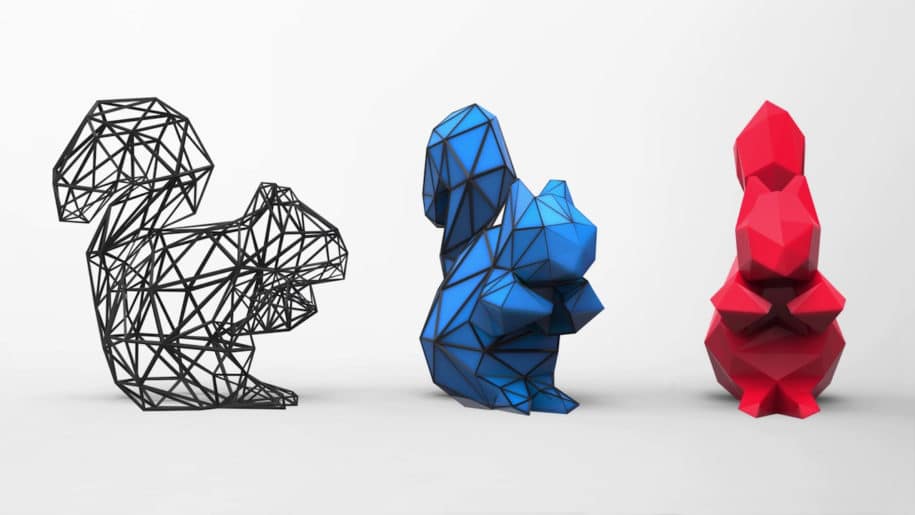 7. Custom Made
The freedom to design is one of the great benefits of 3D printing. Because 3D printing is ideal for one-off production and the creation of individual parts in a single process, this means you can take advantage of the opportunity for customization. Therefore, many industries such as medicine and dentistry are using 3D printing and design because of the ability to create customized implants and aids. In fact, sports equipment can be created specifically for athletes, and thus individual details can be created in a way that has never been done before.
Traditional methods relied on shapes and cutting, making the tuning process very labor intensive. In contrast, customizing 3D printed products can have improved structural integrity, make complex changes, and change parts to meet specific requirements. This setup gives 3D printing endless possibilities.
Disadvantages of 3D printing:
1. Initial cost of the printer
You need to buy a 3D printer, and even though the return on investment will be fast and high, the initial investment must be made.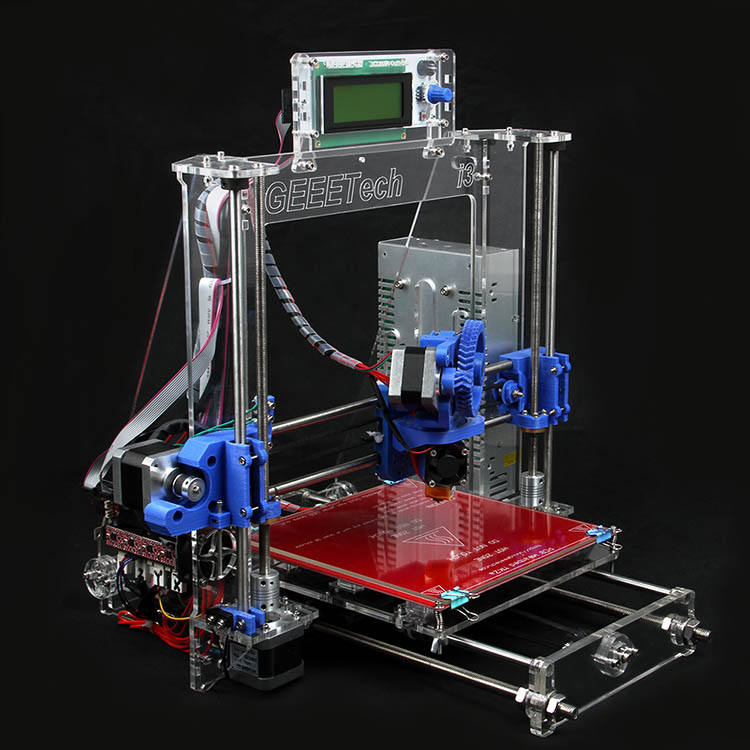 2. Post-processing
A 3D printed object in most cases requires some post-processing.
3. Print time
When it comes to producing many objects, 3D printers are slow compared to other manufacturing technologies. Aside from mass production, another disadvantage is the long print times for single prints. Depending on the size and quality of the printer, printing can take anywhere from a few hours to a few days, but if the printer fails when it's almost finished printing, you'll have to start over. However, by making sure the 3D model and print file are well designed and cut, and the printer is set up correctly, you can almost guarantee that the print will be perfect.
4. Special skills are required to work with 3D models.
Once you have purchased a printer, you must learn how to create and modify 3D models. 3D modeling is a skill that takes a lot of time and effort to fully master, a process of trial and error. But once you learn how to use the program, you can print whatever comes to your mind.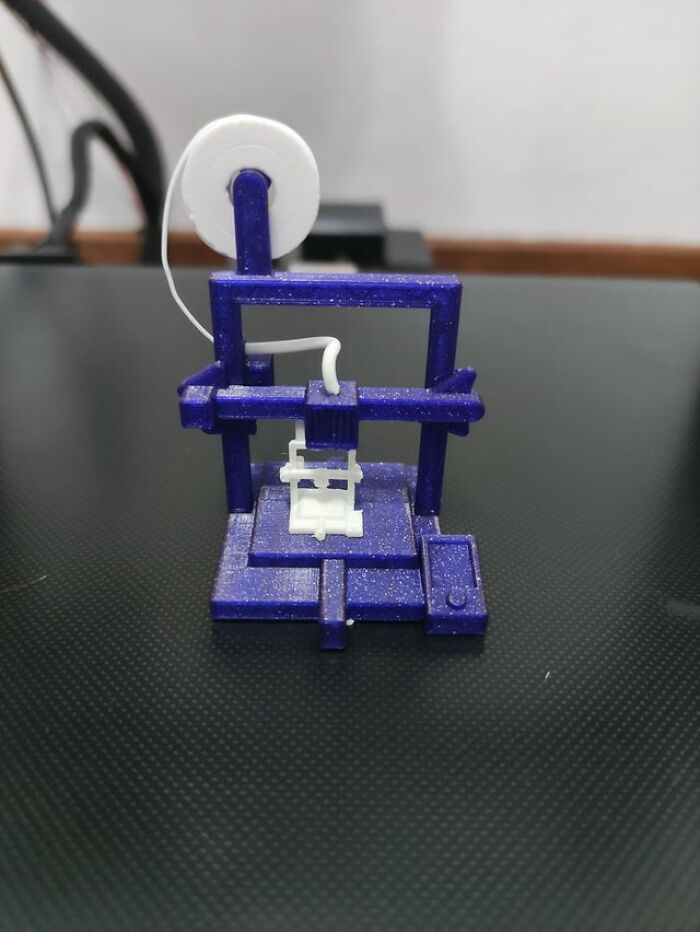 5. Job Loss in Manufacturing
As we mentioned in the Benefits of 3D Printing, this technology allows you to create product designs and prototypes in a matter of hours because it only takes one step. This eliminates many steps that are used in traditional manufacturing. Due to this, no large labor costs are required. Thus, the introduction of 3D printing can lead to a reduction in manufacturing jobs. For countries that rely on large numbers of low-skill jobs, job cuts in manufacturing can have a big impact on the economy. However, it is likely that robotics will have a much greater impact here.
Conclusion
For any business, their customers are the key to success, so customer satisfaction becomes an important part of their strategy. By staying ahead of the competition and giving customers what they want, industrial 3D printers have changed the way businesses deliver exactly what they need. Customer expectations have changed because they want to receive goods quickly and efficiently.
The benefits of 3D printing are wide and varied. Many industries are starting to incorporate 3D printing into their processes in an attempt to capitalize on the technology in a variety of ways. This is a technology that has grown significantly in recent years and will continue to grow as it continues to improve on what it has to offer. When you consider all the advantages of 3D printing, it becomes obvious that it will soon become a technology that will overtake traditional methods. It's just a matter of time.
It is the ability to print complex shapes and interlocking parts without the need for any assembly that makes 3D printing so unique. It is possible to create small complex shapes at very low cost and in a short amount of time. The ability to design and manufacture objects of various shapes without the need for special tools provides businesses with a higher level of flexibility when it comes to manufacturing and helps reduce costs. The strength of 3D printing is that it promotes innovation and is ideal for on-demand customization.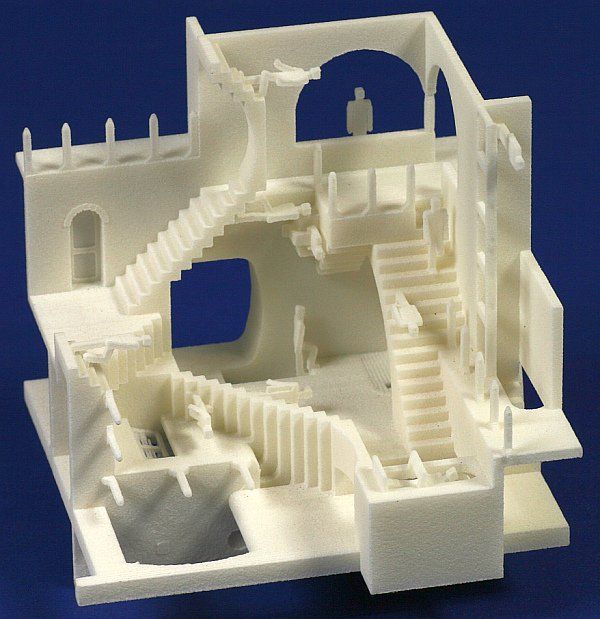 This gives businesses the ability to design and build products like never before. A process that allows the imagination to be free because there are almost no boundaries. It can bring old designs back to life for a number of industries where parts are obsolete.
3D printing is a rapidly growing industry with great potential for the future. We have just begun to understand how 3D printed objects can make our lives easier, more convenient, safer and healthier. And because 3D printing is advancing as fast as people can come up with new designs to print, it may not be long before we live in a world where you can 3D print your lunch, a tailored shirt, or repair parts. everyday items. all without leaving your own home.
The Fialan team will help you realize your wildest projects and ideas.
Regardless of the scale and specification - the savings in purchasing in China not only a 3D printer, but also equipment for such niches as medicine, CNC, cafes and bars, warehouse equipment and many others will cost you up to 30% cheaper compared to the domestic market.