3D print jewelry molds
Jewelry Mold Making | Jewelry
Accelerate Your Jewelry Casting Molds Workflow with 3D Systems' Advanced 3D Printing Solutions
Mold Making Image Gallery
More Jewelry Manufacturing Applications
Learn More About Jewelry Mold Making Solutions
Figure 4 Jewelry
Ultra-fast and affordable 3D printing solution for jewelry design and manufacturing workflows
3D Sprint
Plastic Additive Manufacturing Software
Talk to an Expert
You must have JavaScript enabled to use this form.
First Name
Last Name
Business Email
Company
Country -- Select Country --AfghanistanAlbaniaAlgeriaAmerican SamoaAndorraAngolaAnguillaAntarcticaAntigua & BarbudaArgentinaArmeniaArubaAscension IslandAustraliaAustriaAzerbaijanBahamasBahrainBangladeshBarbadosBelarusBelgiumBelizeBeninBermudaBhutanBoliviaBosnia & HerzegovinaBotswanaBouvet IslandBrazilBritish Indian Ocean TerritoryBritish Virgin IslandsBruneiBulgariaBurkina FasoBurundiCambodiaCameroonCanadaCanary IslandsCape VerdeCaribbean NetherlandsCayman IslandsCentral African RepublicCeuta & MelillaChadChileChinaChristmas IslandClipperton IslandCocos (Keeling) IslandsColombiaComorosCongo - BrazzavilleCongo - KinshasaCook IslandsCosta RicaCroatiaCuraçaoCyprusCzechiaCôte d'IvoireDenmarkDiego GarciaDjiboutiDominicaDominican RepublicEcuadorEgyptEl SalvadorEquatorial GuineaEritreaEstoniaEswatiniEthiopiaFalkland IslandsFaroe IslandsFijiFinlandFranceFrench GuianaFrench PolynesiaFrench Southern TerritoriesGabonGambiaGeorgiaGermanyGhanaGibraltarGreeceGreenlandGrenadaGuadeloupeGuamGuatemalaGuernseyGuineaGuinea-BissauGuyanaHaitiHeard & McDonald IslandsHondurasHong Kong SAR ChinaHungaryIcelandIndiaIndonesiaIraqIrelandIsle of ManIsraelItalyJamaicaJapanJerseyJordanKazakhstanKenyaKiribatiKosovoKuwaitKyrgyzstanLaosLatviaLebanonLesothoLiberiaLibyaLiechtensteinLithuaniaLuxembourgMacao SAR ChinaMadagascarMalawiMalaysiaMaldivesMaliMaltaMarshall IslandsMartiniqueMauritaniaMauritiusMayotteMexicoMicronesiaMoldovaMonacoMongoliaMontenegroMontserratMoroccoMozambiqueMyanmar (Burma)NamibiaNauruNepalNetherlandsNetherlands AntillesNew CaledoniaNew ZealandNicaraguaNigerNigeriaNiueNorfolk IslandNorthern Mariana IslandsNorth MacedoniaNorwayOmanOutlying OceaniaPakistanPalauPalestinian TerritoriesPanamaPapua New GuineaParaguayPeruPhilippinesPitcairn IslandsPolandPortugalPuerto RicoQatarRomaniaRussiaRwandaRéunionSamoaSan MarinoSaudi ArabiaSenegalSerbiaSeychellesSierra LeoneSingaporeSint MaartenSlovakiaSloveniaSolomon IslandsSomaliaSouth AfricaSouth Georgia & South Sandwich IslandsSouth KoreaSouth SudanSpainSri LankaRepublic of Sudan (North Sudan)St.
BarthélemySt. HelenaSt. Kitts & NevisSt. LuciaSt. MartinSt. Pierre & MiquelonSt. Vincent & GrenadinesSurinameSvalbard & Jan MayenSwedenSwitzerlandSão Tomé & PríncipeTaiwanTajikistanTanzaniaThailandTimor-LesteTogoTokelauTongaTrinidad & TobagoTristan da CunhaTunisiaTurkeyTurkmenistanTurks & Caicos IslandsTuvaluU.S. Outlying IslandsU.S. Virgin IslandsUgandaUkraineUnited Arab EmiratesUnited KingdomUnited StatesUruguayUzbekistanVanuatuVatican CityVenezuelaVietnamWallis & FutunaWestern SaharaYemenZambiaZimbabweÅland Islands
State -- Select State --Buenos AiresCatamarcaChacoChubutCiudad Autónoma de Buenos AiresCórdobaCorrientesEntre RíosFormosaJujuyLa PampaLa RiojaMendozaMisionesNeuquénRío NegroSaltaSan JuanSan LuisSanta CruzSanta FeSantiago del EsteroTierra del FuegoTucumánAustralian Capital TerritoryNew South WalesNorthern TerritoryQueenslandSouth AustraliaTasmaniaVictoriaWestern AustraliaBurgenlandKärntenNiederösterreichOberösterreichSalzburgSteiermarkTirolVorarlbergWienAcreAlagoasAmapáAmazonasBahiaCearáDistrito FederalEspírito SantoGoiásMaranhãoMato GrossoMato Grosso do SulMinas GeraisParáParaíbaParanáPernambucoPiauíRio de JaneiroRio Grande do NorteRio Grande do SulRondôniaRoraimaSanta CatarinaSão PauloSergipeTocantinsAlbertaBritish ColumbiaManitobaNew BrunswickNewfoundland and LabradorNorthwest TerritoriesNova ScotiaNunavutOntarioPrince Edward IslandQuebecSaskatchewanYukon TerritoriesAisén del General Carlos Ibañez del CampoAntofagastaAraucaníaArica y ParinacotaAtacamaBío-BíoCoquimboLibertador General Bernardo O'HigginsLos LagosLos RíosMagallanesMauleRegión Metropolitana de SantiagoTarapacáValparaísoAnhuiBeijingChinese TaipeiChongqingFujianGansuGuangdongGuangxiGuizhouHainanHebeiHeilongjiangHenanHong KongHubeiHunanJiangsuJiangxiJilinLiaoningMacaoNei MongolNingxiaQinghaiShaanxiShandongShanghaiShanxiSichuanTianjinXinjiangXizangYunnanZhejiangÎle-de-FranceOccitanieAuvergne-Rhône-AlpesBourgogne-Franche-ComtéBretagneCentre-Val de LoireCorseGrand EstHauts-de-FranceJuraNormandieNouvelle-AquitainePays de la LoireProvence-Alpes-Côte d'AzurBaden-WürttembergBayernBerlinBrandenburgBremenHamburgHessenMecklenburg-VorpommernNiedersachsenNordrhein-WestfalenRheinland-PfalzSaarlandSachsenSachsen-AnhaltSchleswig-HolsteinThüringenAndaman and Nicobar IslandsAndhra PradeshArunachal PradeshAssamBiharChandigarhChhattisgarhDadra and Nagar HaveliDaman and DiuDelhiGoaGujaratHaryanaHimachal PradeshJammu and KashmirJharkhandKarnatakaKeralaLakshadweepMadhya PradeshMaharashtraManipurMeghalayaMizoramNagalandOdishaPuducherryPunjabRajasthanSikkimTamil NaduTripuraUttar PradeshUttarakhandWest BengalCarlowCavanClareCorkDonegalDublinGalwayKerryKildareKilkennyLaoisLeitrimLimerickLongfordLouthMayoMeathMonaghanOffalyRoscommonSligoTipperaryWaterfordWestmeathWexfordWicklowAgrigentoAlessandriaAnconaAostaArezzoAscoli PicenoAstiAvellinoBariBarletta-Andria-TraniBellunoBeneventoBergamoBiellaBolognaBolzanoBresciaBrindisiCagliariCaltanissettaCampobassoCarbonia-IglesiasCasertaCataniaCatanzaroChietiComoCosenzaCremonaCrotoneCuneoEnnaFermoFerraraFirenzeFoggiaForlì-CesenaFrosinoneGenovaGoriziaGrossetoImperiaIserniaLa SpeziaL'AquilaLatinaLecceLeccoLivornoLodiLuccaMacerataMantovaMassa - CarraraMateraMedio CampidanoMessinaMilanoModenaMonza e BrianzaNapoliNovaraNuoroOgliastraOlbia-TempioOristanoPadovaPalermoParmaPaviaPerugiaPesaro e UrbinoPescaraPiacenzaPisaPistoiaPordenonePotenzaPratoRagusaRavennaReggio CalabriaReggio EmiliaRietiRiminiRomaRovigoSalernoSassariSavonaSienaSondrioSiracusaTarantoTeramoTerniTrapaniTrentoTrevisoTriesteTorinoUdineVareseVeneziaVerbano-Cusio-OssolaVercelliVeronaVibo ValentiaVicenzaViterboAichiAkitaAomoriChibaEhimeFukuiFukuokaFukushimaGifuGunmaHiroshimaHokkaidoHyogoIbarakiIshikawaIwateKagawaKagoshimaKanagawaKochiKumamotoKyotoMieMiyagiMiyazakiNaganoNagasakiNaraNiigataOitaOkayamaOkinawaOsakaSagaSaitamaShigaShimaneShizuokaTochigiTokushimaTokyoTottoriToyamaWakayamaYamagataYamaguchiYamanashiBusanDaeguDaejeonGangwonGwangjuGyeonggiIncheonJejuNorth ChungcheongNorth GyeongsangNorth JeollaSeoulSouth ChungcheongSouth GyeongsangSouth JeollaUlsanJohorKedahKelantanMelakaNegeri SembilanPahangPerakPerlisPulau PinangSabahSarawakSelangorTerengganuWilayah Persekutuan Kuala LumpurWilayah Persekutuan LabuanWilayah Persekutuan PutrajayaAguascalientesBaja CaliforniaBaja California SurCampecheChiapasChihuahuaCoahuilaColimaDurangoFederal DistrictGuanajuatoGuerreroHidalgoJaliscoMexico StateMichoacánMorelosNayaritNuevo LeónOaxacaPueblaQuerétaroQuintana RooSan Luis PotosíSinaloaSonoraTabascoTamaulipasTlaxcalaVeracruzYucatánZacatecasŚląskieŁódzkieŚwiętokrzyskieDolnośląskieKujawsko-pomorskieLubelskieLubuskieMałopolskieMazowieckieOpolskiePodkarpackiePodlaskiePomorskieWarmińsko-mazurskieWielkopolskieZachodniopomorskieAdygeya, RespublikaAltay, RespublikaAltayskiy krayAmurskaya oblast'Arkhangel'skaya oblast'Astrakhanskaya oblast'Bashkortostan, RespublikaBelgorodskaya oblast'Bryanskaya oblast'Buryatiya, RespublikaChechenskaya RespublikaChelyabinskaya oblast'Chukotskiy avtonomnyy okrugChuvashskaya RespublikaDagestan, RespublikaIngushetiya, RespublikaIrkutskaya oblast'Ivanovskaya oblast'Kabardino-Balkarskaya RespublikaKaliningradskaya oblast'Kalmykiya, RespublikaKaluzhskaya oblast'Kamchatskiy krayKarachayevo-Cherkesskaya RespublikaKareliya, RespublikaKemerovskaya oblast'Khabarovskiy krayKhakasiya, RespublikaKhanty-Mansiyskiy avtonomnyy okrug-YugraKirovskaya oblast'Komi, RespublikaKostromskaya oblast'Krasnodarskiy krayKrasnoyarskiy krayKurganskaya oblast'Kurskaya oblast'Leningradskaya oblast'Lipetskaya oblast'Magadanskaya oblast'Mariy El, RespublikaMordoviya, RespublikaMoskovskaya oblast'MoskvaMurmanskaya oblast'Nenetskiy avtonomnyy okrugNizhegorodskaya oblast'Novgorodskaya oblast'Novosibirskaya oblast'Omskaya oblast'Orenburgskaya oblast'Orlovskaya oblast'Penzenskaya oblast'Permskiy krayPrimorskiy krayPskovskaya oblast'Rostovskaya oblast'Ryazanskaya oblast'Sakha, RespublikaSakhalinskaya oblast'Samarskaya oblast'Sankt-PeterburgSaratovskaya oblast'Severnaya Osetiya-Alaniya, RespublikaSmolenskaya oblast'Stavropol'skiy kraySverdlovskaya oblast'Tambovskaya oblast'Tatarstan, RespublikaTomskaya oblast'Tul'skaya oblast'Tverskaya oblast'Tyumenskaya oblast'Tyva, RespublikaUdmurtskaya RespublikaUl'yanovskaya oblast'Vladimirskaya oblast'Volgogradskaya oblast'Vologodskaya oblast'Voronezhskaya oblast'Yamalo-Nenetskiy avtonomnyy okrugYaroslavskaya oblast'Yevreyskaya avtonomnaya oblast'Zabaykal'skiy krayCentral SingaporeNorth EastNorth WestSouth EastSouth WestA CoruñaÁlava / ArabaAlbaceteAlicante / AlacantAlmeríaAsturiasÁvilaBadajozBalearsBarcelonaBurgosCáceresCádizCantabriaCastellón / CastellóCiudad RealCórdobaCuencaGironaGranadaGuadalajaraGuipúzcoa / GipuzkoaHuelvaHuescaJaénLa RiojaLas PalmasLeónLleidaLugoMadridMálagaMurciaNavarra / NafarroaOurensePalenciaPontevedraSalamancaSanta Cruz de TenerifeSegoviaSevillaSoriaTarragonaTeruelToledoValencia / ValènciaValladolidVizcaya / BizkaiaZamoraZaragozaAargauAppenzell AusserrhodenAppenzell InnerrhodenBasel-LandschaftBasel-StadtBernFribourgGenèveGlarusGraubündenJuraLuzernNeuchâtelNidwaldenObwaldenSankt GallenSchaffhausenSchwyzSolothurnThurgauTicinoUriValaisVaudZugZürichChanghua CountyChiayi CityChiayi CountyHsinchu CityHsinchu CountyHualien CountyKaohsiung CityKaohsiung CountyKeelung CityMiaoli CountyNantou CountyPenghu CountyPingtung CountyTaichung CityTaichung CountyTainan CityTainan CountyTaipei CityTaipei CountyTaitung CountyTaoyuan CountyYilan CountyYunlin CountyŞırnakŞanlıurfaİstanbulİzmirAğrıAd?yamanAdanaAfyonkarahisarAksarayAmasyaAnkaraAntalyaArdahanArtvinAydınBalıkesirBartınBatmanBayburtBilecikBingölBitlisBoluBurdurBursaÇanakkaleÇankırıÇorumDenizliDiyarbakırDüzceEdirneElazığErzincanErzurumEskişehirGaziantepGiresunGümüşhaneHakkâriHatayIğdırIspartaKırşehirKırıkkaleKırklareliKahramanmaraşKarabükKaramanKarsKastamonuKayseriKilisKocaeliKonyaKütahyaMalatyaManisaMardinMersinMuşMuğlaNevşehirNiğdeOrduOsmaniyeRizeSakaryaSamsunSiirtSinopSivasTekirdağTokatTrabzonTunceliUşakVanYalovaYozgatZonguldakCrimeaCherkasyChernihivChernivtsiDnipropetrovskDonetskIvano-FrankivskKharkivKhersonKhmelnytskyiKirovohradKyivLuhanskLvivMykolaivOdesaPoltavaRivneSumyTernopilVinnytsiaVolynZakarpattiaZaporzhzhiaZhytomyrAberdeen CityAberdeenshireAngusAntrimArgyll and ButeArmaghAvonBanffshireBedfordshireBerkshireBlaenau GwentBordersBridgendBristolBuckinghamshireCaerphillyCambridgeshireCardiffCarmarthenshireCeredigionChannel IslandsCheshireClackmannanshireClevelandConwyCornwallCumbriaDenbighshireDerbyshireDevonDorsetDownDumfries and GallowayDurhamEast AyrshireEast DunbartonshireEast LothianEast RenfrewshireEast Riding of YorkshireEast SussexEdinburghEssexFalkirkFermanaghFifeFlintshireGlasgowGloucestershireGreater ManchesterGwyneddHampshireHerefordshireHertfordshireHighlandHumbersideInverclydeIsle of AngleseyIsle of ManIsle of WightIsles of ScillyKentLancashireLeicestershireLincolnshireLondonLondonderryMerseysideMerthyr TydfilMiddlesexMidlothianMonmouthshireMorayNeath Port TalbotNewportNorfolkNorth AyrshireNorth East LincolnshireNorth LanarkshireNorth YorkshireNorthamptonshireNorthumberlandNottinghamshireOrkneyOuter HebridesOxfordshirePembrokeshirePerthshire and KinrossPowysRenfrewshireRhondda, Cynon, TaffRoxburghshireRutlandShetlandShropshireSomersetSouth AyrshireSouth LanarkshireSouth YorkshireStaffordshireStirlingSuffolkSurreySwanseaTorfaenTyne and WearTyroneVale of GlamorganWarwickshireWest DunbartonshireWest LothianWest MidlandsWest SussexWest YorkshireWiltshireWorcestershireWrexhamAlabamaAlaskaAmerican SamoaArizonaArkansasCaliforniaColoradoConnecticutDelawareDistrict of ColumbiaFederated MicronesiaFloridaGeorgiaGuamHawaiiIdahoIllinoisIndianaIowaKansasKentuckyLouisianaMaineMarshall IslandsMarylandMassachusettsMichiganMinnesotaMississippiMissouriMontanaNebraskaNevadaNew HampshireNew JerseyNew MexicoNew YorkNorth CarolinaNorth DakotaNorthern Mariana IslandsOhioOklahomaOregonPalauPennsylvaniaPuerto RicoRhode IslandSouth CarolinaSouth DakotaTennesseeTexasUnited States Minor Outlying IslandsUS Virgin IslandsUtahVermontVirginiaWashingtonWest VirginiaWisconsinWyoming
Industry - None -Academic & ResearchAerospace & DefenseDentalHealthcareManufacturing & PrototypingTransportation & Motorsports
Sub-Industry - Select -Medical Device ManufacturersMedical Contract ManufacturersHospital or Medical ClinicMedical SchoolsOther HealthcareDental ClinicsDental Equipment ManufacturersDental LabsDental SchoolsOther DentalMilitary AviationCommercial AviationDefenseSpace & UAVOther Aerospace & DefenseAutomotiveTruck, Bus & RailMotorsportsAftermarket & ServiceRecreation & MarineOther Transportation3D Printing Service BureausFoundriesElectronics & ConnectorsSemiconductorTurbomachineryJewelryConsumer & Durable GoodsOther Manufacturing
Address
Postal Code
Job Level -- Select Job Level --C-LevelPresident or VPDirectorManagerProfessional StaffConsultant or ContractorIntern or StudentHobbyist
Job Function -- Select Job Function --Engineering - SoftwareEngineering - HardwareManufacturingFinanceITLegalMarketingPurchasingSalesService Technician - HardwareService Technician - SoftwareOther
Level of Interest -- Select Your Level of Interest --Beginning ResearchEvaluating Solutions and CompetitorsInterested in Buying in 1-3 MonthsInterested in Buying in 3-6 MonthsInterested in Buying in 6-12 MonthsI would like to speak with a Solutions SpecialistI have a Support Issue or Question
Area of Interest - Select -Printers• Professional Printer (ColorJet, MultiJet)• Production Printer (SLA, SLS, Metal/DMP)• Figure 4• Titan Additive• OtherSoftwareHaptics• HapticsHealthcare• Virtual Surgical Planning• Anatomical Modeling• Kumovis Additive
3D Printer - Select -MJP• ProJet 2500• ProJet 2500 Plus• ProJet 2500W• ProJet 2500 IC• ProJet 3600• ProJet 5600CJP• ProJet 260 Plus• Projet 360• ProJet 460 Plus• ProJet 660Pro• ProJet 860ProDMP• DMP Flex 100• ProX 200• DMP Flex 200• DMP Flex 350• DMP Factory 350• DMP Factory 500• ProX 100• ProX 300SLS• SLS 6100• SLS 380• sPro 140• sPro 230SLA• SLA 750• ProJet 6000• ProJet 7000• ProX 800• ProX 950Figure 4• Figure 4 Standalone• Figure 4 Modular• Figure 4 Production• Figure 4 JewelryNextDent• NextDent 5100Kumovis• Kumovis R1Atlas• Atlas H• Atlas HSMaterialsBioprinter
Software product - Select -3D Connect Manage3D Connect Service3D Modeling Services3D Sprint3D Sprint Pro for SLA3DXpertGeomagic Control XGeomagic Design XGeomagic for SOLIDWORKSGeomagic FreeformGeomagic SculptGeomagic TouchGeomagic Touch XGeomagic WrapOpenHapticsPhantom Premium
Area of Interest - Select -Medical Device Design and ManufacturingMedical SimulatorsAnatomical ModelsD2P SoftwareDental Manufacturing and Design Services
I consent to receive 3D Systems Communications
Would you like to receive special offers, product updates, and event news from 3D Systems? By clicking "Yes", you agree to receive follow-up communications from 3D Systems or our partners.
You can also choose to opt out of communications at any time. Please click here to view our Privacy Policy or click here to manage your Preferences.
Area of Interest - None -Appearance ModelsCast UrethaneCJPCNCCNC MetalCNC PlasticDie CastingDigitalization/ScanningDMPEngineering ProjectsFDMInjection MoldingInjection ToolingInvestment CastingInvestment Casting PatternJigs and FixturesMetal CastingMJPMJP-ElastomersQuick Cast PatternsRIMSheet MetalSLASLSToolingVacuum castingVacuum forming
Custom Area of Interest
PPP
PST
Software
Healthcare
ODM
Area of interest Required
This site is protected by reCAPTCHA. The Google Privacy Policy and Terms of Service apply.
How to Make Silver Jewelry from 3D Printed Molds | by Zmorph SA
With the help of a multitool 3D printer and 3D printed molds, a talented designer was able to manufacture her own unique silver jewelry.
Desktop-size multitool 3D printers won't replace professional jewelry and industrial 3D printers, but a machine like ZMorph 2.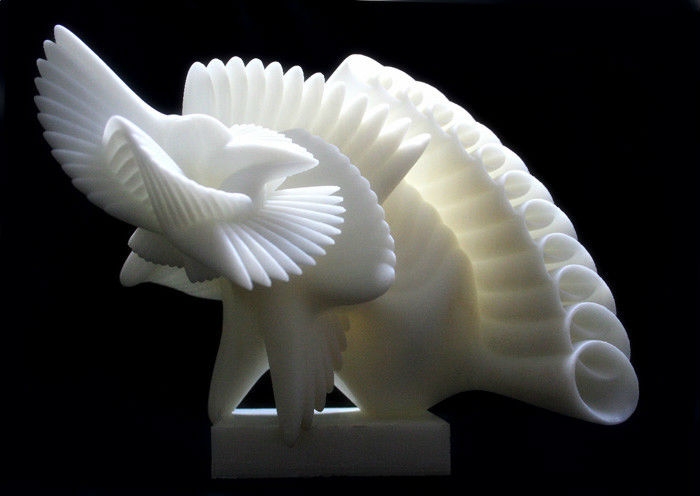 0 SX can be used to quicken the traditional manufacturing process while lowering its costs. Paula Szarejko, who designs and fabricates her own 3D printed jewelry, proved this recently with her collection of unique silver ornaments. Furthermore, her process can be applied to cast various types of metal objects.
It's possible to 3D print with silver or gold, but it's not easy and certainly not cheap. The technology is still experimental and requires a powder-based industrial 3D printer, which cost tens of thousands of dollars, and wastes a lot of expensive material in the process. This is why 3D printing is being used in jewelry mostly for creating plastic or metal prototypes, wax models, and 3D printed molds, which are later needed for actual metal casting. It makes the entire process faster and simpler, but still involve some of the traditional techniques.
Source: i.materialise
Even when you decide to outsource mold creations or the entire manufacturing process, it still can be quite expensive and take 8 to 12 days to ship them, especially when you want to make single items instead of buying one of the ready-to-order pieces.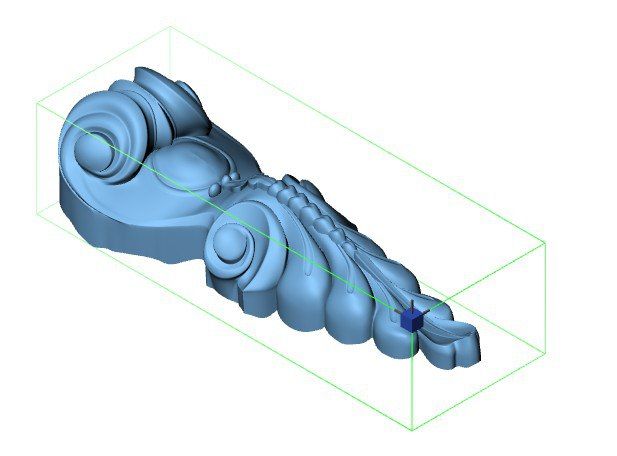 This is why Paula decided to recreate the process used by the outsourcing companies in her own workshop with a multitool 3D printer and a help from a local jeweler. Her goal was to create something unique relatively quick and at minimum costs. And she succeeded!
Check this unique silver #jewelry from #3Dprinted molds
CLICK TO TWEET
Paula Szarejko manufactured two pairs of silver earrings (geometric icicles and low poly wolf heads), three rings (with zirconia stones, with a silver bow, and with a geometrical shape), and a low poly wolf head pendant while spending no more than 150$!
Let's have a closer look at how she manage to achieve that.
She started with 3D printing all of her designs with ABS filament on ZMorph multitool 3D printer. The models were printed with layers set from 0.05 to 0.1 mm (depending on the object) to achieve the best possible level of detail. She then used some basic post-production techniques to clean them and polish their surfaces.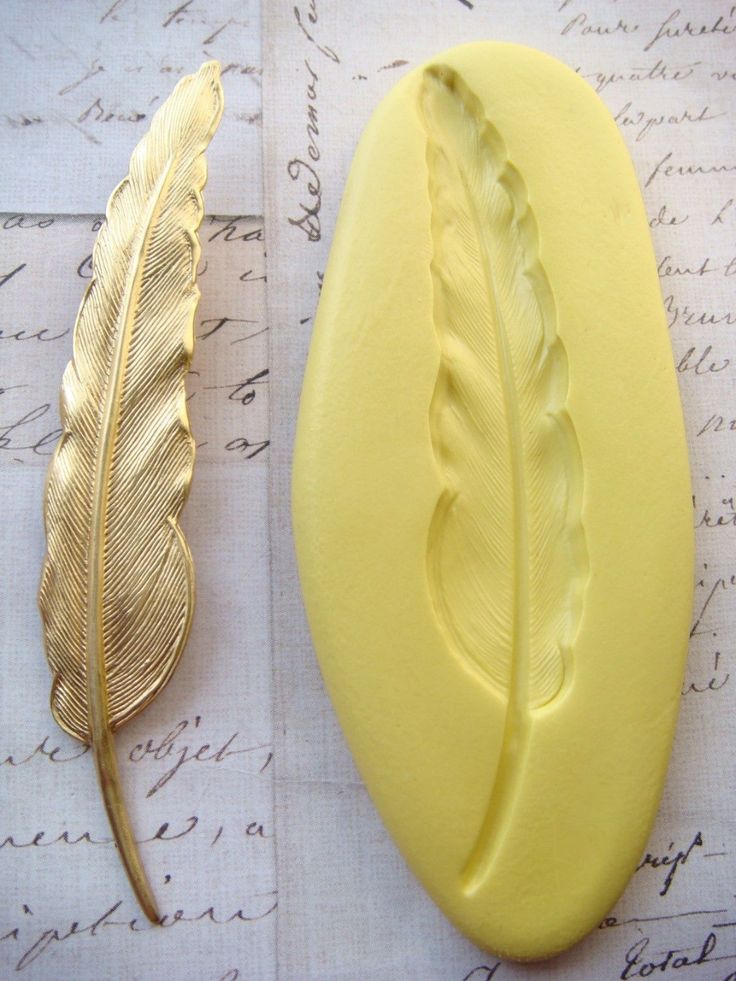 To create the mold, Paula 3D printed rectangular forms about 5 x 5 x 4 cm each. Her first design had a casket-like closing mechanism with a hinge on the side. She later modified it to enable compressing the lids with screws, so the liquid rubber won't spill out of them.
Every 3D printed jewelry prototype was put in a form and flooded with two-component rubber. Paula used it instead of traditional vulcanization because the high temperature would deform the ABS material. Two-component rubber started to harden in the room temperature after mixing it in an exactly 1:1 proportion.
After about 20 hours, she opened the 3D printed molds, took the rubber mold out and carefully cut it in two to extract the plastic prototype. Rubber mold was ready for further work in a foundry.
Until this point, Paula was able to utilize her multitool 3D printer during the design process and mold making. It allowed her to retain full control over the process, while saving time and money. Every artist and DIY maker can perform what she did in their own workshops.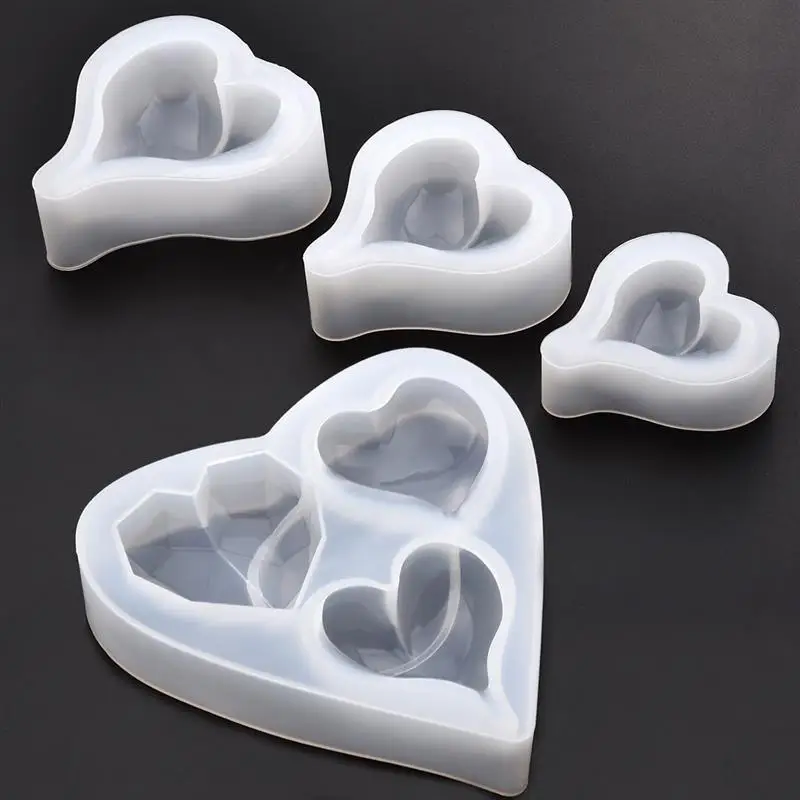 Metal casting isn't so easy to perform on your own, so Paula went to a professional jeweler. He took the rubber molds and injected them with wax. Wax models with sprues were then attached to a mandrel to form a jewelry casting tree and dipped in a liquid plaster.
Through a lost-wax processing, the plaster cast hardened and became a form. Jeweler poured hot silver into it in order to make the jewelry. About 45 grams of silver were used to cast the tree with all the pieces on it. After extracting it from the plaster and cutting the jewelry from the mantle, Paula could finalize her project.
Objects cast in any kind of metal are always covered in various impurities that require further post-production, so Paula cleaned and polished them with tools she already had in her workshop. Regular files and sandpaper were enough to grind all bubbles and clean them. At this stage, makers and artists can give their works a unique feel. The geometrically shaped ring was polished until its surface was clean and bright, while the icicles earrings were left with visible 3D printing layers that made them really stand out.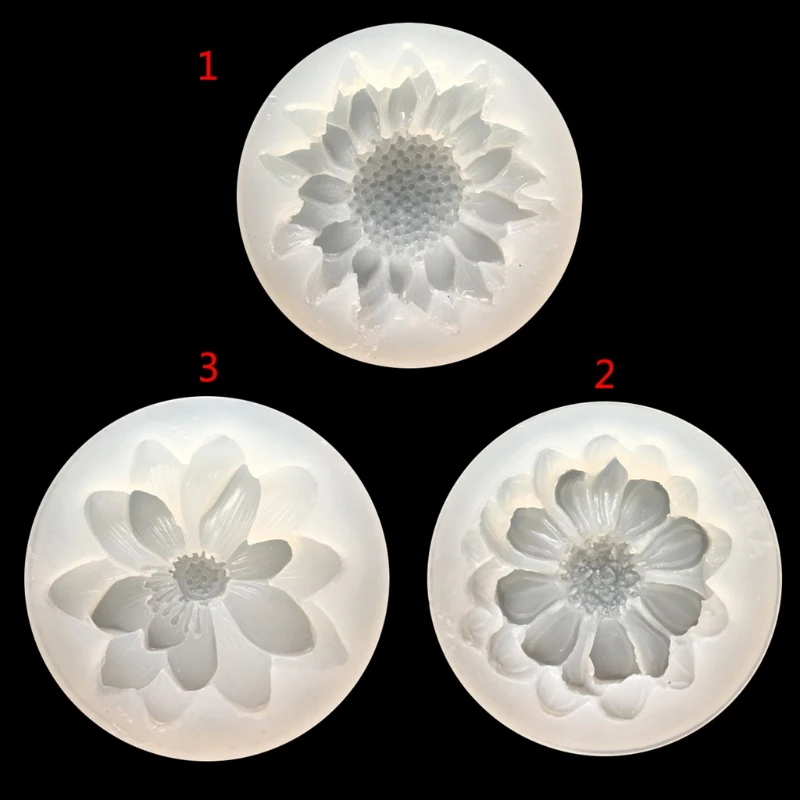 At the end, jeweler riveted zirconia stones into one of the rings and added metal clips to the earrings. In the meantime, Paula once again used her 3D printer — this time to make custom boxes for her jewelry. It's a perfect example of a wide range of manufacturing possibilities 3D printing gives to every maker and artist who are limited only by their own imagination.
During her work on 3D printed molds and jewelry, Paula found a new Machinable Wax 3D printing filament. It can be used to shorten the manufacturing process as it enables 3D printing of wax models that can be attached directly to a casting mandrel. The filament can be easily reduced from a plastic cast with a traditional lost-wax method. It's a good alternative to consider when thinking about making any kind of molds for casting.
Paula Szarejko used her multitool 3D printer to manufacture jewelry prototypes, forms, and molds, which were later used by a professional jeweler to cast silver rings, earrings, and a pendant.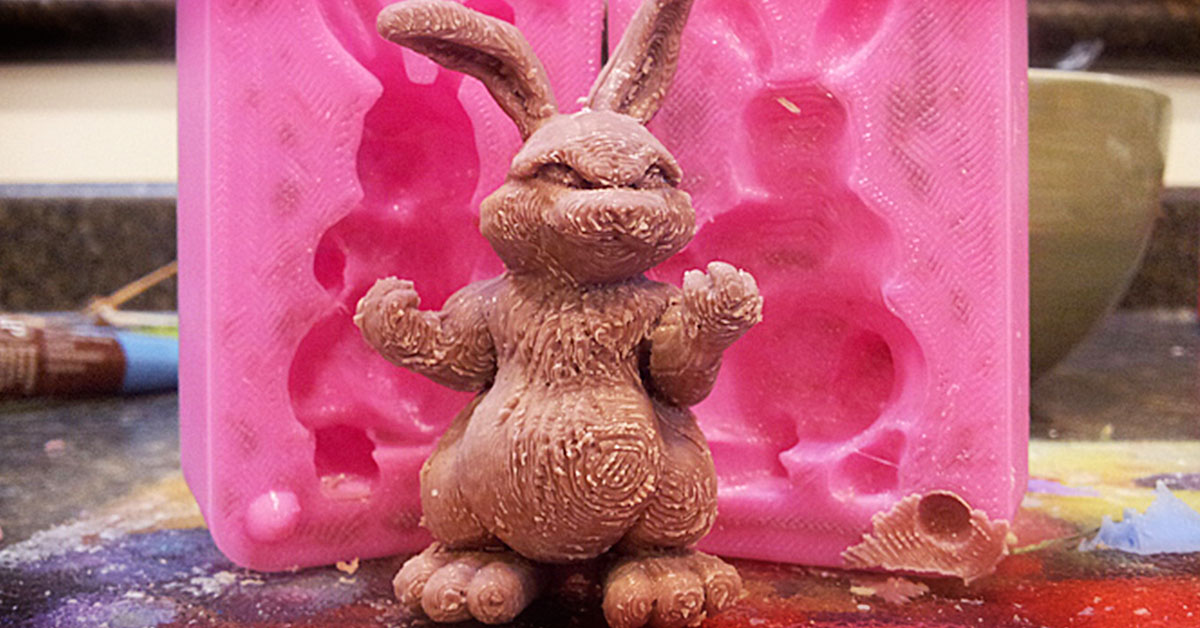 Simple post-processing techniques were enough to clean, polish and finalize these unique pieces of jewelry.
The results are simply gorgeous! Packed in custom-made boxes the entire collection of jewelry have this unique feel and can make for a very chic and memorable gift, while the entire costs of materials and manufacturing closed at 150$.
Desktop-size multitool 3D printers can be used as an alternative to more expensive tools and services, and still are able to boost the traditional jewelry making. It's worth noting, that while providing significant time and cost savings, this process requires more work than ordering a mold or an existing piece of jewelry online. That's why we recommend it to DIY makers and artists like Paula, who have passion and time, want to create things, and express themselves in their unique crafts.
Click to enlarge
It's also worth to mention, that jewelry and silver casting is only one of many possibilities here. 3D printed molds and the entire process described in this article and the above infographics can be easily adapted to manufacture various objects from a variety of metals, rubber, ceramics, chocolate and other materials.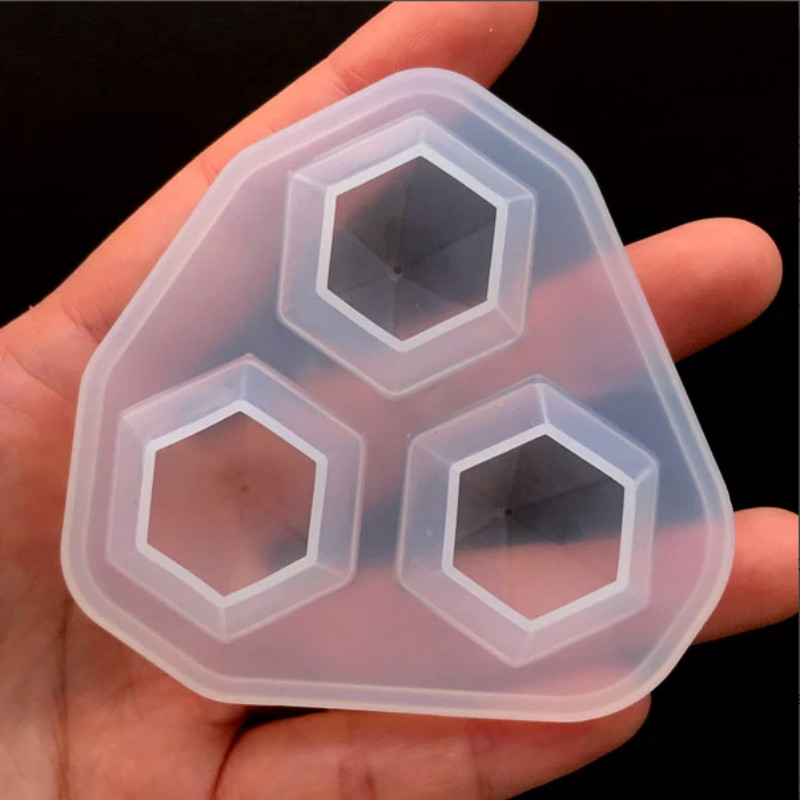 Choice of technology and 3D printer for jewelry making, pros and cons
Currently, there are many new technologies that are designed to simplify production in various industries. Progress does not stand still and, despite some opponents, 3D printing has its own niche in the production of jewelry.
3D printing can speed up and reduce the cost of jewelry production due to the low cost of consumables. With 3D printers, jewelers have the ability to quickly change the design of a product and make prototypes at least several times a day. For many jewelry industries, 3D printing is becoming a good alternative or addition to milling machines and other equipment.
Until now, some believe that handmade is a sign of craftsmanship, especially when it comes to creative work, and models made using 3D modeling and printing are amateurish. But many people forget that behind the computer is the same person who not only mechanically presses the buttons, but also puts his soul into his creation.
Benefits of 3D printing
In order to understand how justified the use of a 3D printer is, you need to know how jewelry is made. This is very painstaking work. No wonder the expression "jewelry work" appeared, denoting a very delicate and complex work.
Any decoration begins with a sketch. Usually several sketches are made in order to accurately determine the design and location of the inserts. Not only stones are used as decor, it can be elements made of wood, bone, precious metals, it all depends on the designer's imagination.
At the next stage, the product is drawn in a 3D editor. This allows not only to visualize the future product, but also to correct some errors and inaccuracies made at the design stage.
Ring model

Some craftsmen still carve "stencils" by hand. Such work requires certain skills and perseverance. Usually this is how products are made that will be cast in a single copy.
A finished 3D model can have several ways to be implemented in a physical version - this is milling or 3D printing.
Stencil milling
Currently, 3D printing is not much inferior in accuracy to a milling machine and often has a significant advantage in speed, despite the fact that after printing it is still necessary to separate the supports and clean up the points of contact with the model. Once a physical model has been obtained, it can be cast immediately if the material used is wax or a burnable polymer.
If it is necessary to cast a large batch of products, then a mold is made from the master model made with the help of special rubber for subsequent wax casting. There are many types of rubber that vary in hardness and curing temperature. Rubber is selected depending on the material from which the master model is made.
For pouring molds, a special machine is usually used - an injector. In some models, you can not only heat the wax, but also vacuum it or leave it under pressure.
This helps to reduce the number and size of air bubbles for better pouring of the rubber mold.
In home workshops, silicone is used instead of special rubber. After all, a special machine is needed to vulcanize rubber. But rubber molds are too soft and short-lived for making a large batch of stencils.
After making the required number of stencils, they are collected in "Christmas trees". "Elks" are waxes soldered to a wax rod. To save space, the distance between them is very small and they resemble fluffy Christmas trees, hence the name. The finished Christmas tree is weighed to calculate the required amount of metal. In some places, stones are immediately inserted into the stencils, unless another mounting option is provided.
Stencil Christmas trees

Ready "Christmas trees" are placed in a special cylindrical "cassette" without a bottom, which is called a flask, and filled with a gypsum-based molding mass.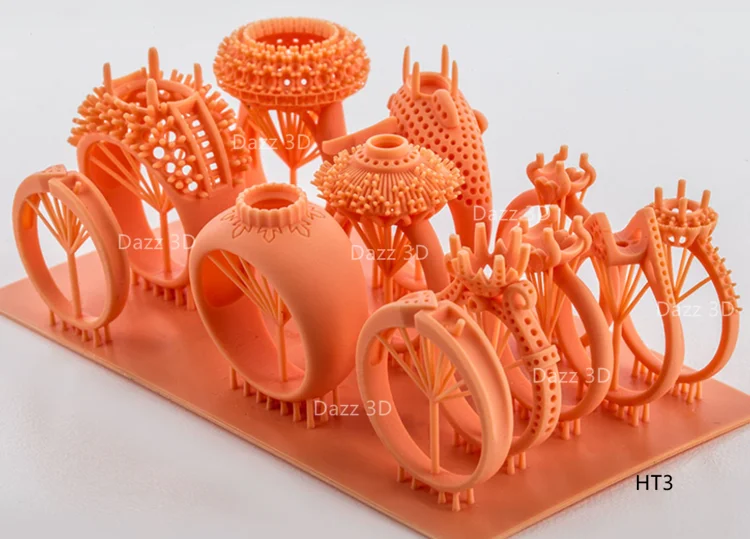 The flask with uncured gypsum must be evacuated to get rid of unnecessary air bubbles that can lead to defects on the surface of the finished casting.
After hardening, the gypsum flask is sent to a muffle furnace to melt the wax.
The calcination mode is selected depending on the material of the wax. For wax or burnout polymer, different modes are needed in order for the material to be completely removed from the gypsum!!!!!!
When all the wax is melted, cavities are formed inside the gypsum, repeating the contours of the wax. Metal is poured into these voids. After casting, the flask is cooled and the gypsum mold mass is washed out under the pressure of water. The result is a metal Christmas tree.
Herringbone after casting

Finished castings are cut from the Christmas tree and washed, polished, if necessary, blackened by the master until the desired appearance is achieved.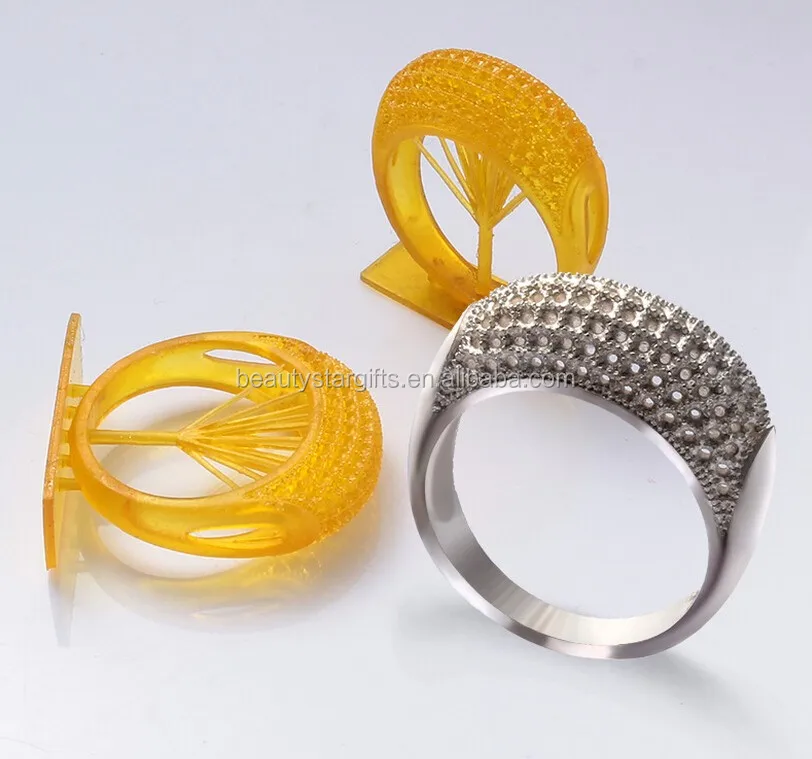 3D printers for jewelers
There are several 3D printing technologies that may be suitable for the needs of jewelers. Each has its pros and cons. Some 3D printers are ideal for a large workshop, and some are ideal for a small workshop.
SLA
SLA or stereolithography is based on the principle of layer-by-layer solidification of a photopolymer resin under the action of a UV beam. The UV beam is focused by means of mirrors on the surface of the resin and illuminates the model in layers.
How the SLA Printer Works
SLA 3D printers were the first to be noticed by jewelers. SLA devices are compact, while they have high printing accuracy.
Pros and cons
pros
Minuses
Print examples
From prototype to finished product
Cast and printed ring

Rating of printers.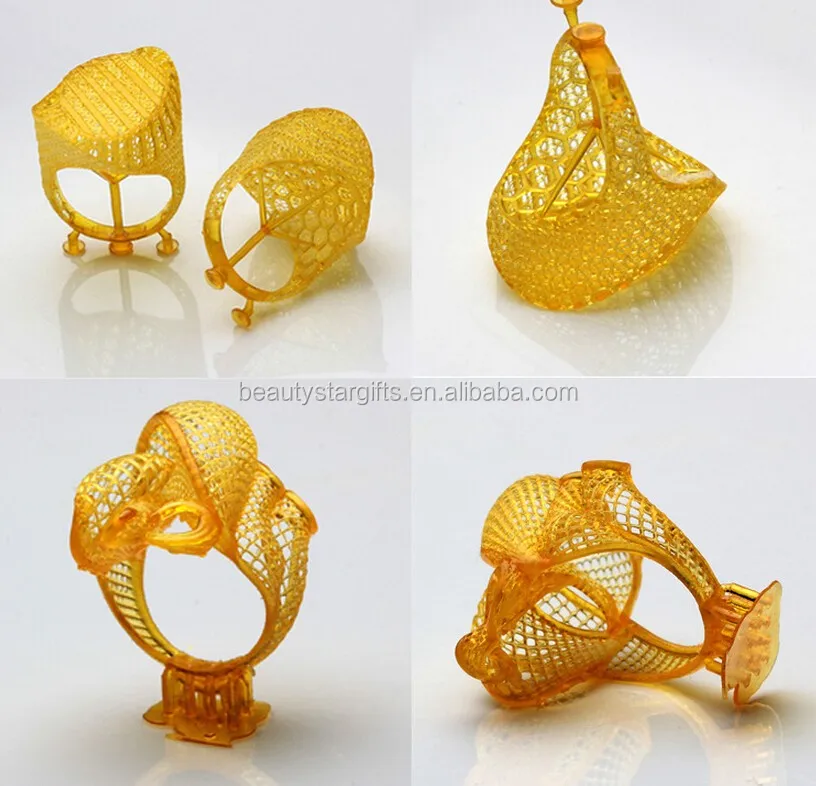 Leadership among the production of SLA 3D printers is held by Formlabs.
Formlabs Form 3
Formlabs Form 3

Specifications:
XY resolution: 25 µm
Laser spot size: 85 µm
Laser power: One 250mW laser
Working area size: 14.5×14.5×18.5cm
Layer thickness: 25 – 300 µm
A professional 3D printer that is popular with professional jewelers and dentists.
Formlabs Form 3L
Formlabs Form 3L
Specifications:
XY resolution: 25 µm
Laser spot size: 85 µm
Laser power: One 250mW laser
Working area size: 33.5×20×30cm
Layer thickness: 25 – 300 µm
Form 3L differs from younger models in its large print area, which allows you to produce truly large products without losing quality and accuracy.
DLP/LCD
DLP is very similar to SLA, only as a source of UV radiation, to illuminate the photopolymer resin, not a directed beam of light is used, but a DLP projector.
DLP printers illuminate the entire work area at once, so they greatly outperform SLA in print speed.
How a DLP Printer Works
Today it is one of the most affordable photopolymer 3D printing technologies. In terms of cost, LCD printers have caught up with the price level of amateur FDM. DLP printers are much more expensive due to the use of an expensive projector as a UV source.
The projector is of course more expensive, but more durable, on the other hand, the LCD display is not so expensive and can be easily seen, unlike the projector. What to choose each user decides for himself.
Pros and cons.
pros
Minuses
Print examples
Comparison between 3D printed master model and molded part
Burnout resin model and finished product

Demonstration of products cast with burnout resin
Rating of printers.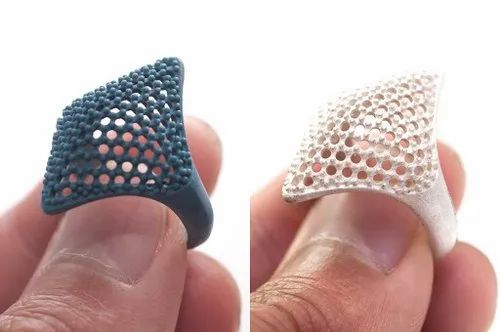 The print accuracy of LCD printers depends on the pixel size, so you should pay attention to this parameter when choosing a printer.
Anycubic Photon Mono
Anycubic Photon Mono

Specifications:
LCD display resolution: 2560x1620 (2K)
XY Positioning Accuracy: 0.051mm
UV wavelength: 405 nm
Working area size: 130x80x165 mm
Layer thickness: 0.01-0.15mm
The Anycubic Photon Mono is an inexpensive LCD machine ideal for hobby printing. The monochrome display allows you to reduce the exposure time and speed up printing.
Phrozen Sonic 4K
Phrozen Sonic 4K
Specifications:
LCD resolution: 6.1" 4K Mono LCD
XY positioning accuracy: 35 microns
UV wavelength: 405 nm
Working area size: 134x75x200 mm
Layer thickness: 0.01-0.30mm
Phrozen Sonic 4K is specifically designed for use in the dental and jewelry industry.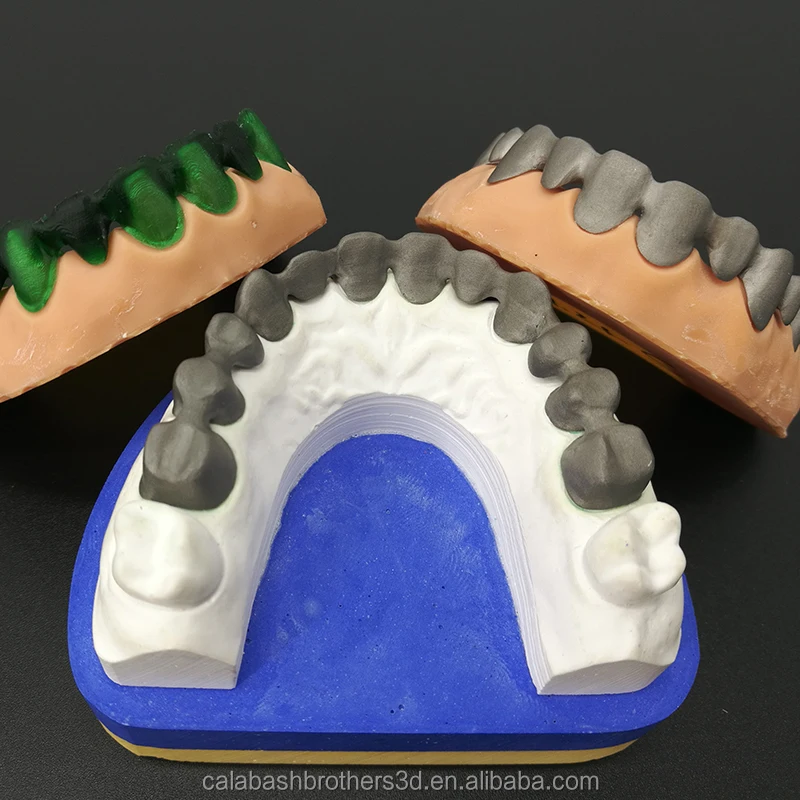 Despite its compact size, the printer is not inferior to professional machines in accuracy, and the exposure time of one layer is only a few seconds.
Phrozen Sonic Mighty 4K
Phrozen Sonic Mighty 4K
Specifications:
LCD resolution: 9.3" 4K Mono LCD
XY positioning accuracy: 52 microns
UV wavelength: 405 nm
Working area size: 200x125x220 mm
Layer thickness: 0.01-0.3mm
Phrozen Sonic Mighty 4K is a professional device with a large print area. This allows you to quickly produce small batches of models.
Phrozen Sonic XL 4K
Phrozen Sonic XL 4K
Specifications:
LCD resolution: 8.9" 4K Mono-LCD
XY positioning accuracy: 50 microns
UV wavelength: 405 nm
Working area size: 190x120x200 mm
Layer thickness: 0.01-0.3mm
The Phrozen Sonic XL 4K is a professional machine with a large print area and a high resolution monochrome LCD display.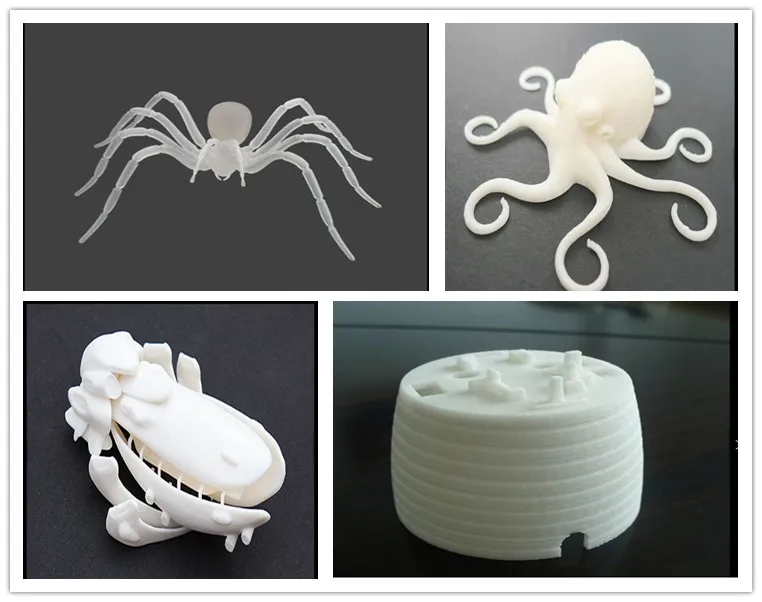 This allows you to quickly produce batches of products with high accuracy.
Peopoly Phenom XXL
Peopoly Phenom XXL
Specifications:
LCD display resolution: 3840x2160 (23.8", 16:9, UHD 4K)
XY positioning accuracy: 137 µm
UV wavelength: 405 nm
Working area size: 527x296x550 mm
Layer thickness: 0.01-0.3mm
The Peopoly Phenom XXL is a device with a huge build area, which is ideal for serial production of not only jewelry.
Phrozen Sonic MEGA 8K
Phrozen Sonic MEGA 8K

Specifications:
LCD resolution: 15" 8K Mono LCD
XY Positioning Accuracy: 43 µm
UV wavelength: 405 nm
Working area size: 330 x 185 x 400 mm
Layer thickness: 0.01-0.3mm
This is the first LCD printer with 8k monochrome matrix resolution, and a huge working area allows you to produce large batches of products in one print.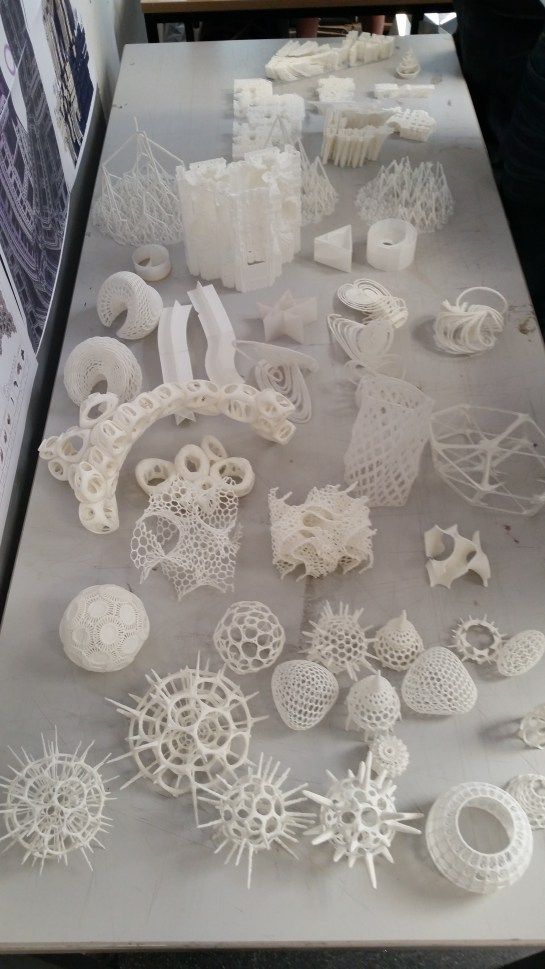 MJM/MJP
MJM (or similar PolyJet technology) is a technology for layering photopolymer or wax through many fine nozzles. Typically, the print head is located from 96 to 448, depending on the printer model.
If a photopolymer is used as a material, it is immediately cured by a UV lamp, which is located on the printer's head.
How the MJM printer works
In addition to photopolymer, MJM 3D printers can use wax as a material for printing.
MJM printers can print multiple materials at the same time. This allows you to print complex models with soluble or investment supports. This makes it possible to produce complex models with a smooth surface quickly and easily.
Pros and cons
pros
Ability to print multiple materials at the same time. This means that another, soluble material can be used as a support. This allows you to save a lot of time on removing the support from the finished model and cleaning up the places where the supports come into contact with the print.
Minuses
To install the printer, most likely, you will need a separate room. 3D printers based on MJM technology are quite bulky in their dimensions, this is not a device that can simply be placed on a desktop or nightstand.
Print examples

Seal of a lot of stencils
Ring printed with wax
Master models made on MJM printer
Lot of jewelry stencils for further casting
Printer rating
FlashForge WaxJet 410
FlashForge WaxJet 410
Specifications:
Materials: Wax, support material.
Resolution: 1200*1200*1600
Building area size: 289*218*150mm
Layer thickness: 16 microns
Accuracy: ±0.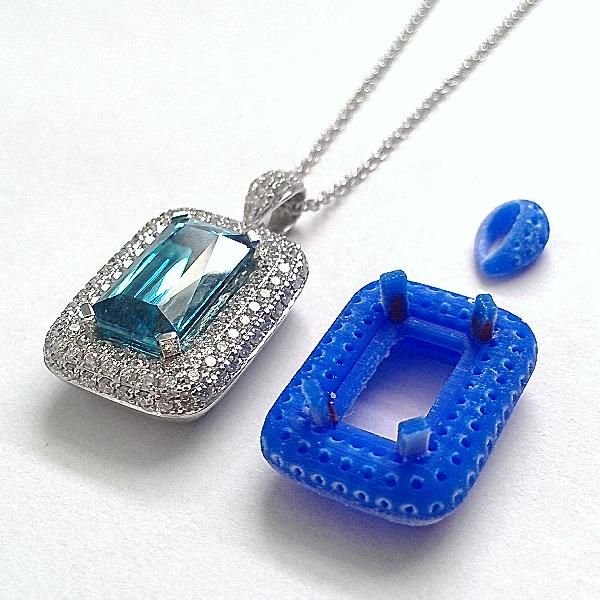 04mm / 20mm
The FlashForge WaxJet 410 is an industrial machine designed for serial printing of wax models, which will then be cast from metal. Machines of this class can be useful not only in jewelry production, but also in the dental industry, aerospace, mechanical engineering, prototyping, etc.
Totals
Photopolymer 3D printers are no longer inferior in detail to professional milling machines. The main advantage of a 3D printer is the ability to produce models of complex geometry with many internal cavities that are physically impossible to produce on a router.
Large firms will appreciate the flexibility that allows them to quickly adapt to customer requirements, as well as quickly produce large and small batches of products due to the shortening of the production chain.
And for a small workshop, a small photopolymer printer with a can of burn-out resin can be a good help, eliminating the need to purchase some expensive machines.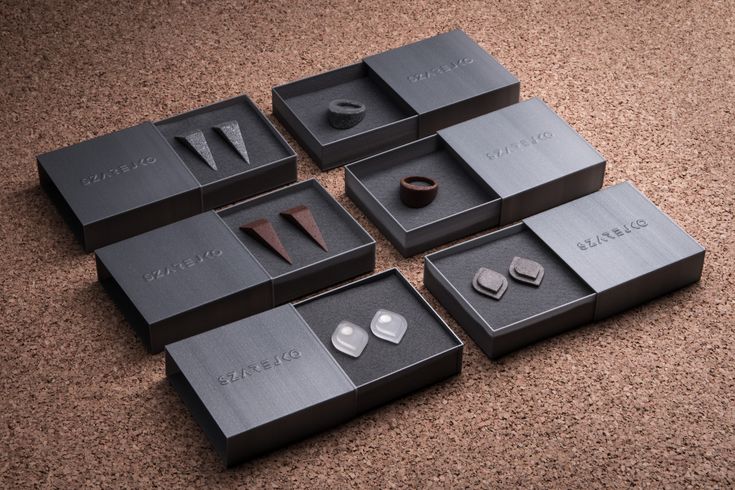 Jewelry 3D Printing Ideas
Home / Blog / Useful / 5 Ideas for 3D printing jewelry
01.04.2022
Content
3D-printing ring with skull
3D-printed coloring ring
3D-printed suspension of the JNAS
3D printed tiger pendant
3D printed bouquet brooch
Conclusion
The technology of photopolymer 3D printing is rapidly improving and is increasingly being used in the jewelry industry. 3D printing in jewelry is no longer a rumor, but an established reality. Rings, bracelets, brooches, earrings of the most unusual shapes can be printed on a "magic" 3D printer and then cast from metal.
All you have to do is choose a 3D printable file online or create your own 3D model using a 3D jewelry design software like 3Design, MatrixGold, etc. The file is then "cut" into layers in a special slicer program, appropriate settings are selected on the 3D printer and printing is started.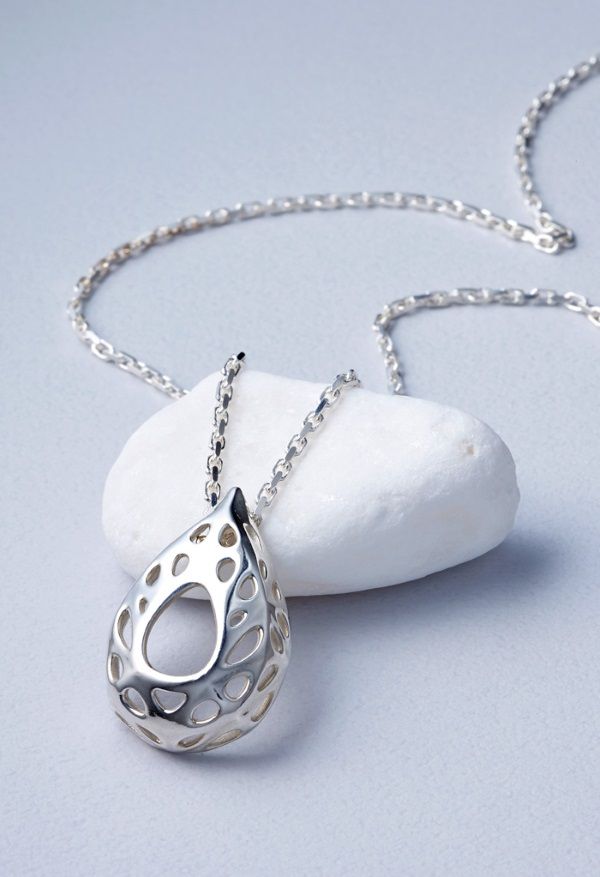 You can read more about the technology, comparing it with traditional manufacturing methods, and application examples on our blog in the Jewelry Making section.
Examples of unique jewelry that can be created with resin 3D printing:
3D printed skull ring
Skull rings are a common fashion accessory. They are worn by both men and women, regardless of style and occupation. The symbol of the skull, as the infinity of life and wisdom of the ancestors, is one of the most common and ancient in the history of mankind. Traditional jewelry making methods require long and painstaking processing of small and intricate details of the ring. A 3D printer will print it out for you, like Phrozen Sonic Mini 4K or Phrozen Sonic Mini 8K.
3D printed flower ring
A flower ring is something that almost every girl wants to have in her collection. For many of them, this is a must-have accessory. Flowers come in different sizes and styles, small and large, thin and graceful, or, conversely, massive.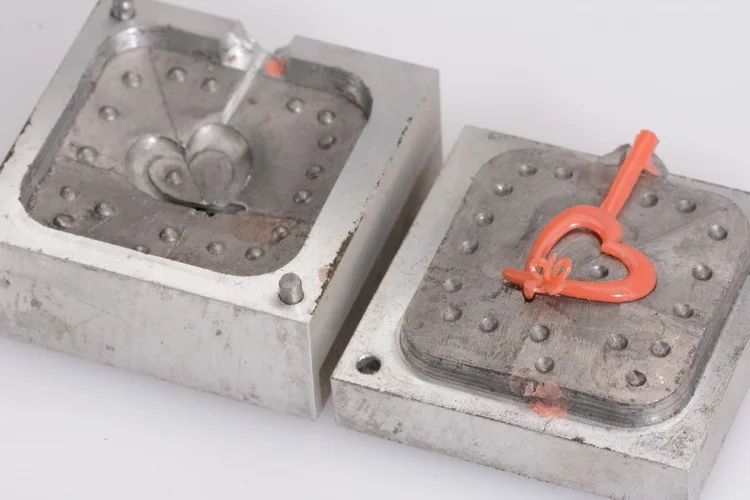 For 3D printing, you can use model or burnout resin. According to the burnt-out model, in the future, you can cast a metal decoration. The range of resins is very large, there are high resolution 4K and 8K resins for creating highly detailed models. Models shown are in Phrozen Wax-like Castable Violet.
3D printed anchor
Anchor pendant is an incredible piece of jewelry inspired by the sea. It has a special meaning for people close to the sea. The anchor is a symbol of hope, stability and confidence in the future. It is associated with a ship that has landed on its native shore.
3D printed tiger pendant
According to Chinese astrology, this year is the Year of the Tiger! This means that people all over the world will wear tiger-themed jewelry.
3D printed bouquet brooch
A brooch-bouquet is another fashionable decoration. Just look how delicate this brooch is.