3D print flooring
Flooring, Tiling, and 3D Printing « Fabbaloo
By Charles Goulding on February 2nd, 2022 in news, Usage
Tags: eth, flooring, voxeljet
3D Printed Floor Slab – Philippe Block [Source: Fast Company] 
Charles R. Goulding and Preeti Sulibhavi look at how 3D printing might affect the flooring market.
Some of the most under-stated components of a building are flooring and tiling. There are several reasons for this. One being the fact that they are often left for background aesthetic and are usually not given much thought to. Things are changing, thanks to help from 3D printing.
Flooring and 3D Printing
Voxeljet's ceramic material for 3D Printed Casting Shells for Tiling [Source: TCT Magazine] 
There has been a project, a decade in the making, where new floors can leave a noticeably smaller carbon footprint and use less concrete and steel. Flooring systems used in building construction are responsible for a large part of the greenhouse gases (GHS) emitted in the construction industry, which is responsible for one-third of worldwide GHG emissions.
To better deal with the construction industry's carbon emissions, a team of architects and engineers at ETH Zurich, a premier institution of higher education, who have developed a floor slab that requires only 30% concrete and 10% reinforcing steel of traditional floors. With building construction and operation leading to about 8% of global carbon emissions this is a great development, and it uses 3D printing technology to achieve these stellar results (as seen above).
Swiss researchers have gone further and have used 3D printing to fabricate funicular flooring systems to reduce concrete use as well. Due to the layered nature of 3D printed objects, they have tensile strengths lower than most materials in the construction industry, but their compression durability is very high.
A team of researchers from Block Research Group at the Institute of Technology in Architecture, of the ETH Zurich, has used 3D printing to create flooring using arch geometry where the weight is pressed onto the tip of the arch and then gets distributed throughout the whole floor slab/shape since it resolves the force into compressive stresses while simultaneously eliminating tensile stresses.
Tiling and 3D Printing
KUKA Robotic Arm 3D Printing Concrete [Source: KUKA Robotics]
Netherlands-based Studio RAP is building an architectural structure that will integrate 3D printed ceramic tiles. Titled, "New Deft Blue," the project combines clay 3D printing, computational design and artisanal glazing. The KUKA robotic arm is what is really behind the 3D printing process of the ceramic tiles as well as for concrete structures as well. Materials for the tiles are chosen for high durability and low maintenance. Even glazing 3D printed tiles works out more economically because 3D printing allows for "painting with shape" enabling smooth transitions between hues of blue and white that only 3D printing allows for.
The robotic arm allows for an algorithmic approach for 3D printing the design of tiles while considering specific manufacturing constraints all the while generating the desired tile geometry.
​
The Research & Development Tax Credit
The now permanent Research and Development (R&D) Tax Credit is available for companies developing new or improved products, processes and/or software.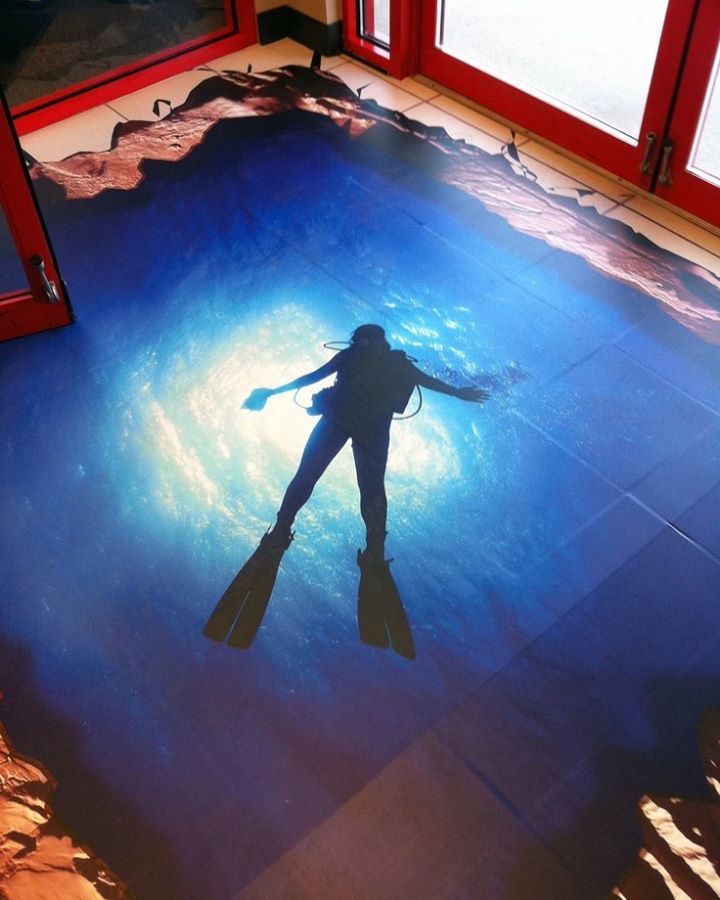 3D printing can help boost a company's R&D Tax Credits. Wages for technical employees creating, testing, and revising 3D printed prototypes can be included as a percentage of eligible time spent for the R&D Tax Credit. Similarly, when used as a method of improving a process, time spent integrating 3D printing hardware and software counts as an eligible activity. Lastly, when used for modeling and preproduction, the costs of filaments consumed during the development process may also be recovered.
Whether it is used for creating and testing prototypes or for final production, 3D printing is a great indicator that R&D Credit eligible activities are taking place. Companies implementing this technology at any point should consider taking advantage of R&D Tax Credits.
Conclusion
There are many reasons to consider advances in flooring and tiling. Some of the reasons include climate change and other global concerns, while others include manufacturing cost, efficiency and design constraints.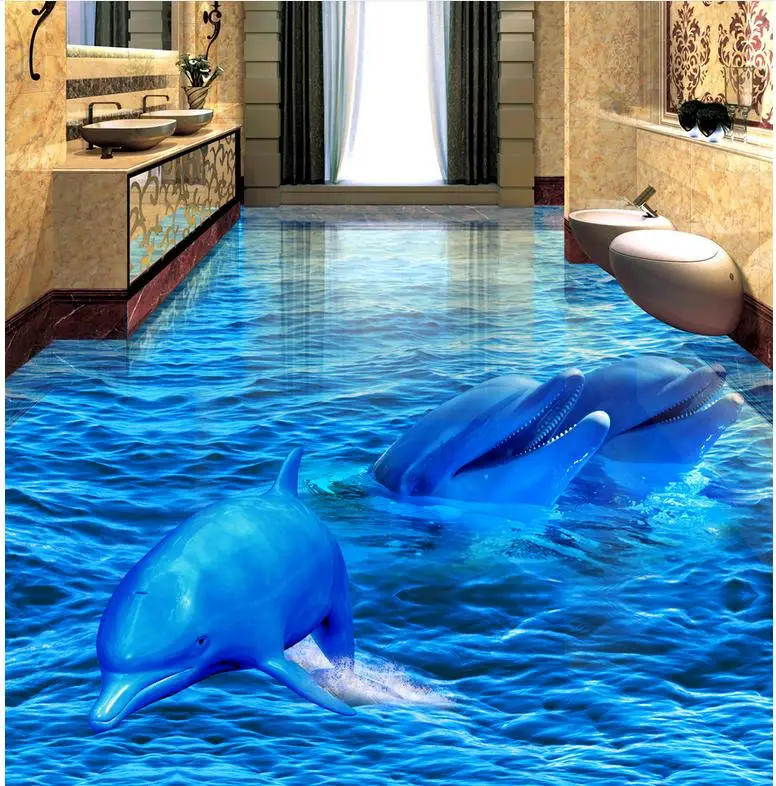 Whatever the reasons for integrating 3D printing into flooring and tiling fabrication, the results are spectacular. 
By Charles Goulding
Charles Goulding is the Founder and President of R&D Tax Savers, a New York-based firm dedicated to providing clients with quality R&D tax credits available to them. 3D printing carries business implications for companies working in the industry, for which R&D tax credits may be applicable.
View all of Charles Goulding's posts.
3D Printing of Flooring, Tiling and R&D Tax Credits - 3DPrint.com
Tiling dates back to both the ancient Greeks and Romans who would design their homes with artistic color and clay. Similar to how the Greeks decorated their floors with colorful tiles, now architects and designers can do the same with 3D printed ones. Present day architects and floor designers take pride in their flooring and tiling designs, and 3D printing of flooring provides revolutionizing opportunities for companies to design their own flooring.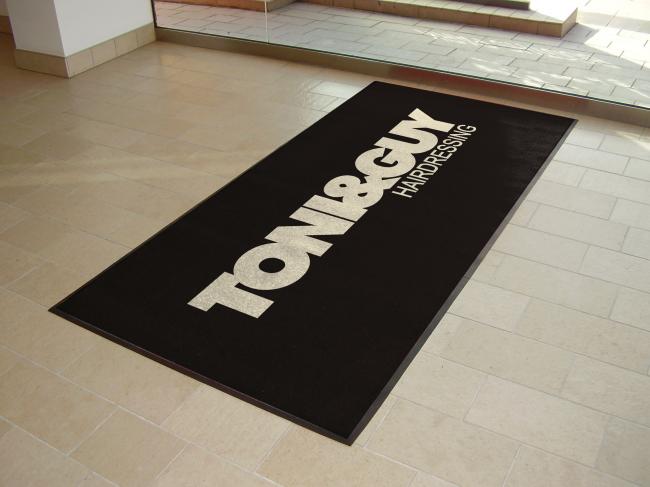 Companies such as manufacturers, architects, designers and specifiers that are involved in 3D printing of flooring and tiles are eligible for R&D tax credits which are available to stimulate innovation.
The Research and Development Tax Credit
Enacted in 1981, the now permanent Federal Research and Development (R&D) Tax Credit allows a credit that typically ranges from 4%-7% of eligible spending for new and improved products and processes. Qualified research must meet the following four criteria:
Must be technological in nature
Must be a component of the taxpayers business
Must represent R&D in the experimental sense and generally includes all such costs related to the development or improvement of a product or process
Must eliminate uncertainty through a process of experimentation that considers one or more alternatives
Eligible costs include US employee wages, cost of supplies consumed in the R&D process, cost of pre-production testing, US contract research expenses, and certain costs associated with developing a patent.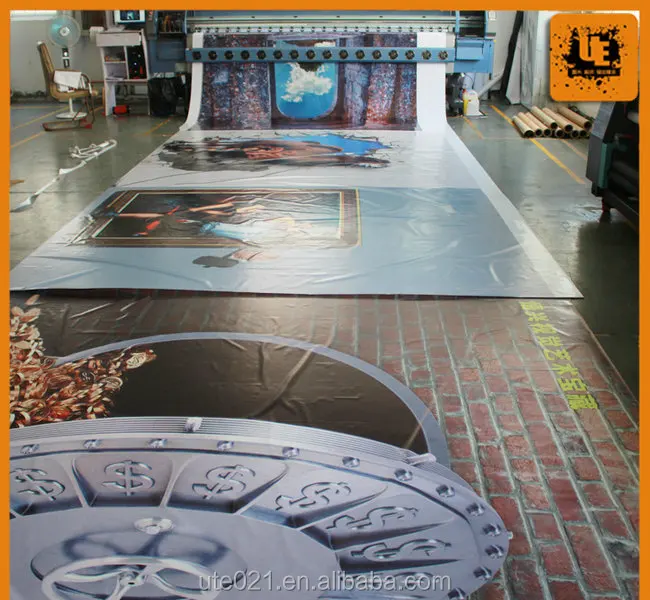 On December 18, 2015, President Obama signed the PATH Act, making the R&D Tax Credit permanent. Beginning in 2016, the R&D credit can be used to offset Alternative Minimum tax for companies with revenue below $50MM and for the first time, pre-profitable and pre-revenue startup businesses can utilize the credit against $250,000 per year in payroll taxes.
Floor Material Developments
Choosing the right type of flooring is essential for any business. For instance, chemical testing labs and similar facilities require flooring that is chemically resistant. When specifying a laboratory floor, it is important to know the types of concentrations of chemicals that the floor may potentially come in contact with. Different floor types feature varying tolerances to different chemicals. Typically, materials suitable for flooring in a laboratory environment include vinyl, ceramic, linoleum, rubber, self-leveling resin coatings and resin screed. Although still in its infancy, vinyl and linoleum flooring can be designed and 3D printed.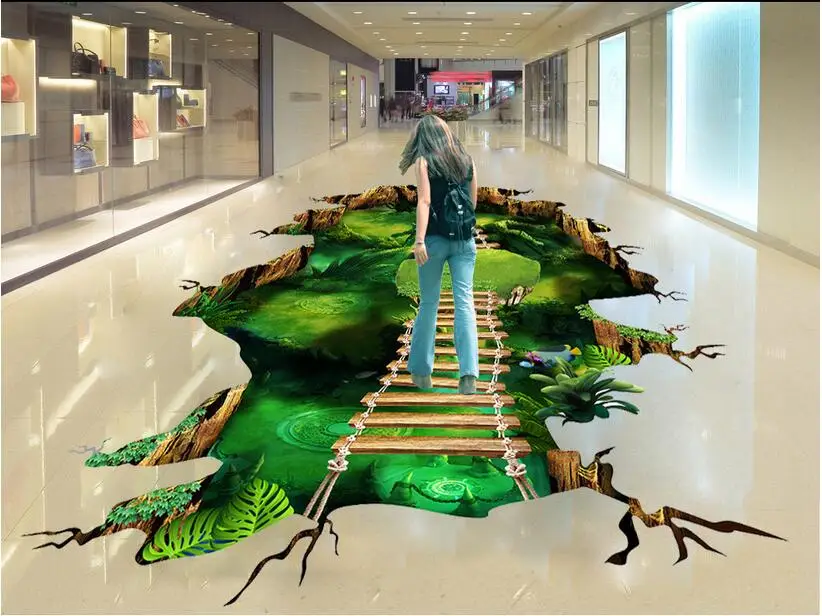 PVC
Chemson, the world-leading manufacturer of polymer additives, has developed the world's first polyvinyl chloride (PVC) filament for 3D printing. PVC is the second most produced plastic by volume and is associated with many advantages due to its diverse material properties, including but not limited to cost, durability, and recyclability. These benefits can translate to 3D printed flooring. A combination of additives can be utilized to create innovative flooring that is also UV-resistant, weatherproof and fireproof.
Sand, Salt & Cement
Emerging Objects, located in the San Francisco Bay Area, is an independent, creatively driven think tank specializing in innovation related to 3D printing architecture and building components. Their team of designers and production specialists not only design and 3D print environments for the 21st century, but also provide consultation to companies seeking innovative 3D printing solutions to help catapult innovation.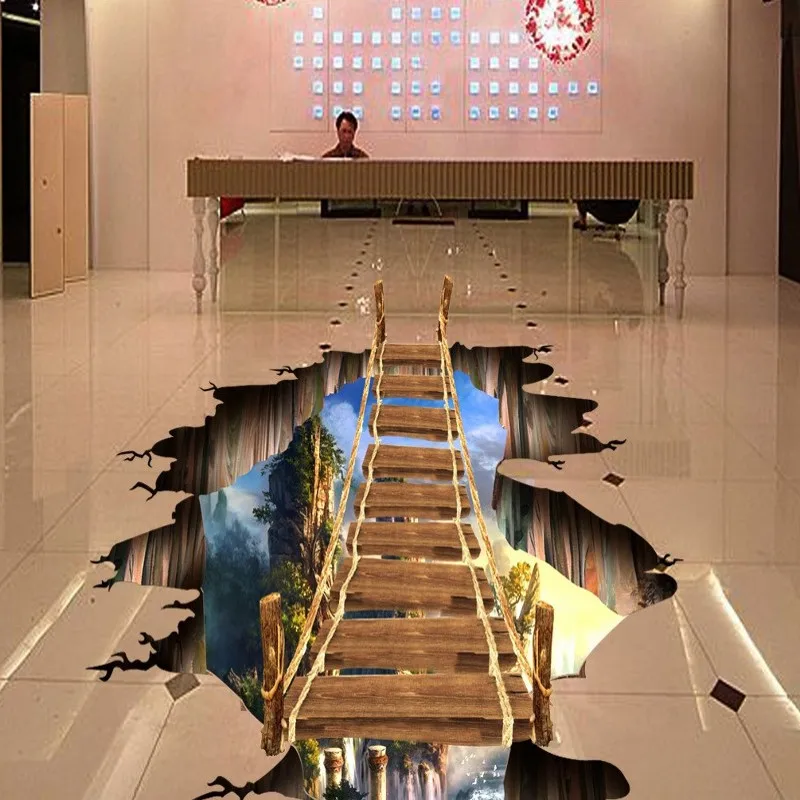 With an expertise in additive manufacturing material development and techniques, the small fabrication studio is able to research how to 3D print using materials such as rubber, wood, ceramic, concrete and salt.
According to Emerging Objects Co-Founder Ronald Rael, "We saw a limitation in what a machine can make because of the medium, and so we wondered if we could reformulate that media to suit our own architectural agendas to print big."
The company has since taken a vested interest in powder printing technologies and developing new 3D printable materials. Moreover, the Emerging Objects team has focused on using its design process to create building tiles that could help absorb sound, insulate a building, aid in water collection and allow for integrated sensors. In a 2013 case study, the design team demonstrated the feasibility of fabricating a 3D printed house using a combination of traditional construction methods and 3D printed manufacturing.
Bio-Plastics
Aectual is changing the way floors are being designed and fabricated with their sustainable 3D printed terrazzo floors.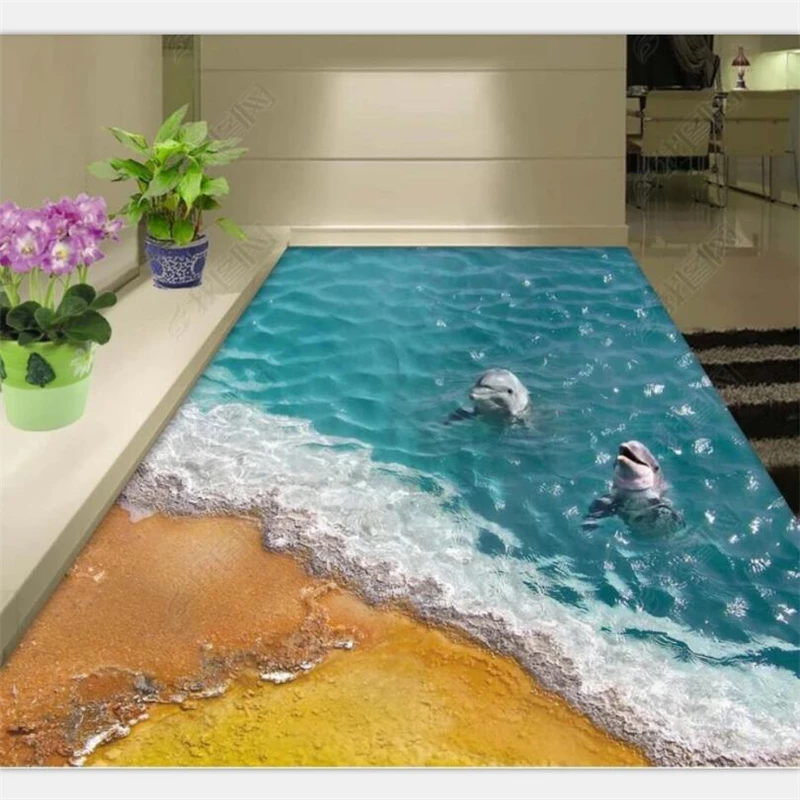 Recycled bio-plastic material is utilized to create the frameworks of the each custom design before a mixture of granite or marble composite is poured into the remaining spaces. The printable bio-plastic material is made of plants and can be entirely recycled back into the print cycle, creating a zero waste process. The flooring is ideal for locations such as airports, retail spaces and museums because it is able to withstand heavy foot traffic while maintaining an elegant finish.
A zero-waste production is made possible in part by the incorporation of robotics and software. The company employs a large robot with six-axis movement capabilities that are mounted on a track. Coupled with state-of-the-art software that combines parametric design, engineering and digital manufacturing constraints, the extruder is able to make a framework for the design, all at just a few centimeters in height.
Floor Demolition
Arizona Home Floors, a tile manufacturer located in Arizona, uses machines that remove flooring without leaving any dust behind.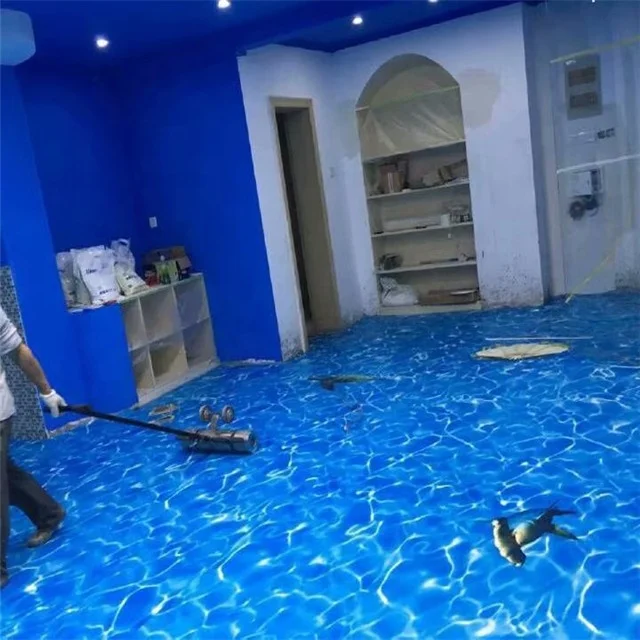 Company founder Jack King developed a chipping hammer tool called the DustRam and improved its design by way of additive manufacturing. Deficiencies included an exhaustive and costly manufacturing process, as well as ergonomic shortcomings related to the weight of the handheld machine.
Rather than designing and manufacturing expensive molds to produce a lighter, plastic version of the product, Michael Hadley, the company's lead engineer, suggested first developing a 3D printed prototype. Printed in 50 hours as a single piece of nylon, the cost time and labor savings were significant. Not only was the prototype 9 pounds lighter, testing in the field revealed that the product was able to operate for a full six months before the nose deteriorated, further promoting the idea of expanding the line without investing in a mold at all. Today, the company prints small volumes of the DustRam in-house on their Stratasys Fortus 450mc and continues to make quick adjustments to the product design as needed.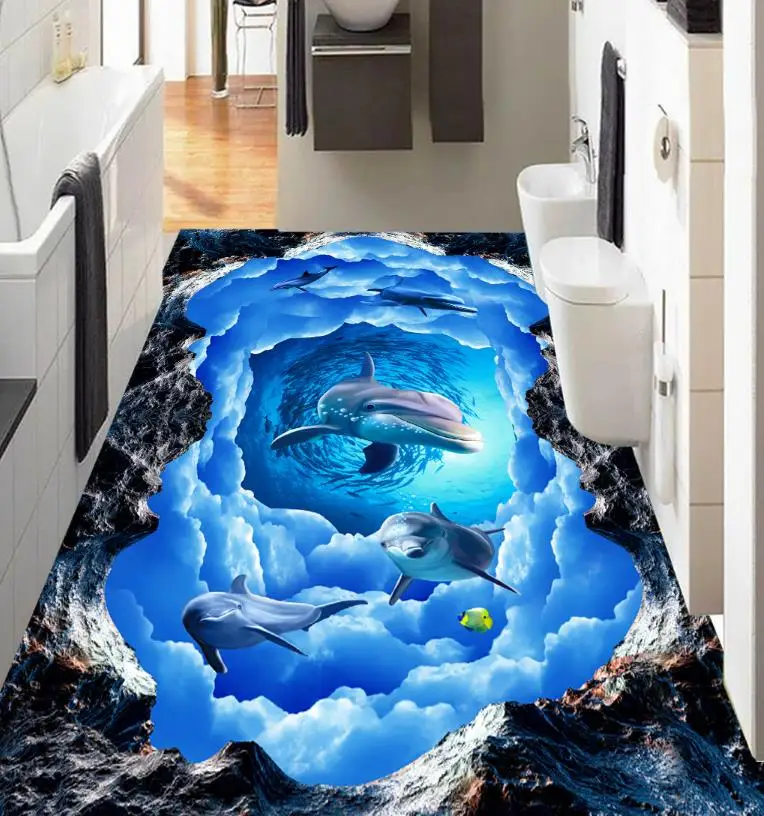 Moisture Barriers & Waterproofing
A crucial aspect when laying laminate flooring in bathrooms is to avoid leaks and excess moisture build-up by first waterproofing the floor. Materials such as high density polyethylene or thermoplastic can be used to 3D print moisture barriers for such projects, as well as in rooms with high moisture content.
Durmaplast, a leading manufacturer and supplier of sustainable cladding for walls, ceilings and floors, produces water-resistant flooring that can withstand extreme humidity as an alternative to traditional laminate or LVT flooring. Intended for wet rooms and bathrooms, Finesse Floor is an innovative concept of modular flooring that combines the benefits of laminate and vinyl with 3D printing.
Conclusion
3D printing has become an emergent technology in architecture and it is taking new directions, including flooring applications. However, new material developments are still in the works.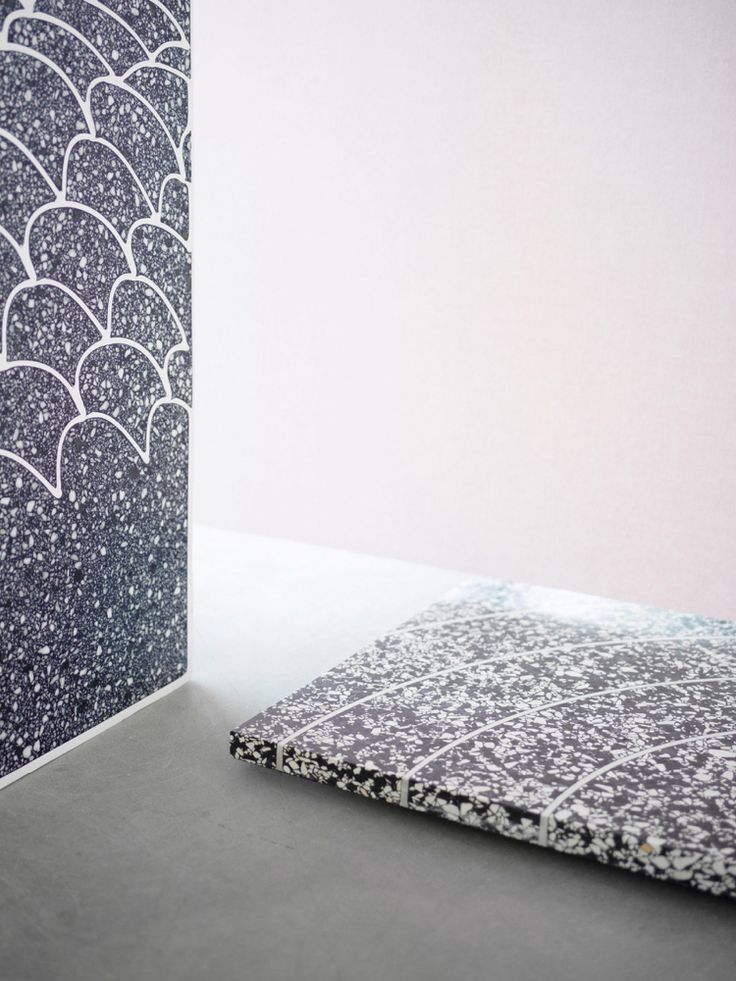 3D printing of both tiles and flooring provides opportunities for not only complete customization, but overall process improvement during the design and installation phases. Architects, software specialists, engineers, concept developers and builders who are engaged in technical activities involving 3D printing of flooring and tiling are eligible for R&D tax credits.
Discuss this and other 3D printing topics at 3DPrintBoard.com or share your thoughts below. 
---
Charles Goulding, Alize Margulis and Lara Tomiko of R&D Tax Savers discuss 3D printed flooring. 
Stay up-to-date on all the latest news from the 3D printing industry and receive information and offers from third party vendors.
Tagged with: 3D printed floor • 3D printed tiles • 3D printing tax credits • Aectual • Arizona Home Floors • Chemson • Durmaplast • DustRam • emerging objects • PVC • research and development tax credit • stratasys fortus 450mc • tax credits

Please enable JavaScript to view the comments powered by Disqus.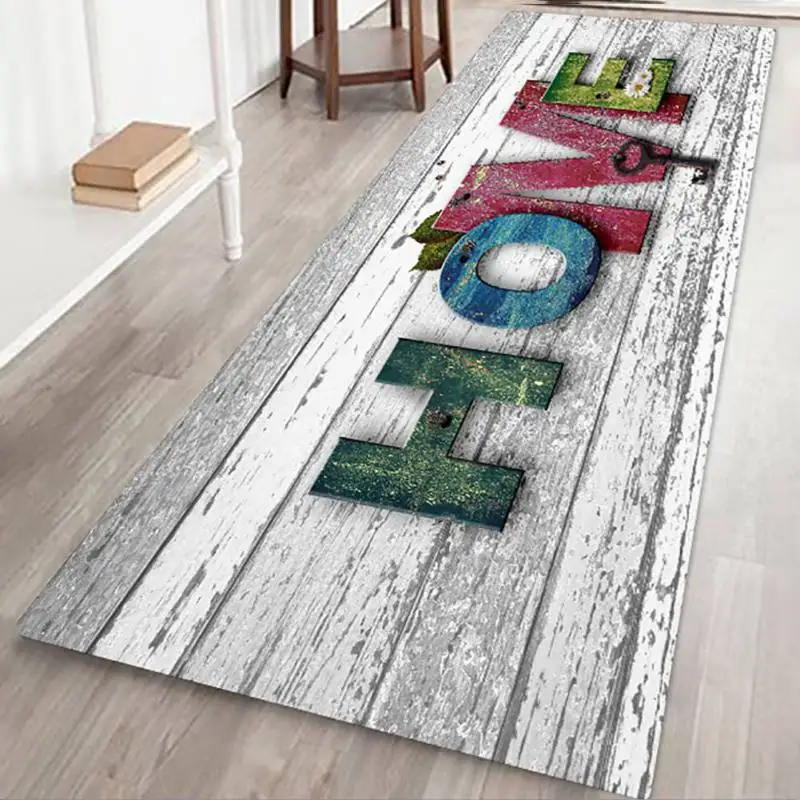 technology, do-it-yourself, training
The widespread use of traditional self-levelling floor systems is limited by their high sensitivity to temperature and humidity, exposure to UV radiation and the time required to apply them. The latter is especially true for public facilities, where people have access most of the time of the day. And even if it is possible to comply with the conditions for temperature and air humidity, laying traditional self-leveling floor coverings on such objects is impossible due to the duration of their application and further curing.
The use of polyaspartate floor coverings makes it possible to compensate for these shortcomings, and the resulting polymer floors perfectly combine ease of application and excellent decorative and technical and operational properties. The curing of the polyaspartate flooring occurs within 40-50 minutes after application, after a couple of hours you can already walk on the self-leveling floor, and after 4-5 hours the self-leveling floor is completely cured and traffic is already possible on it.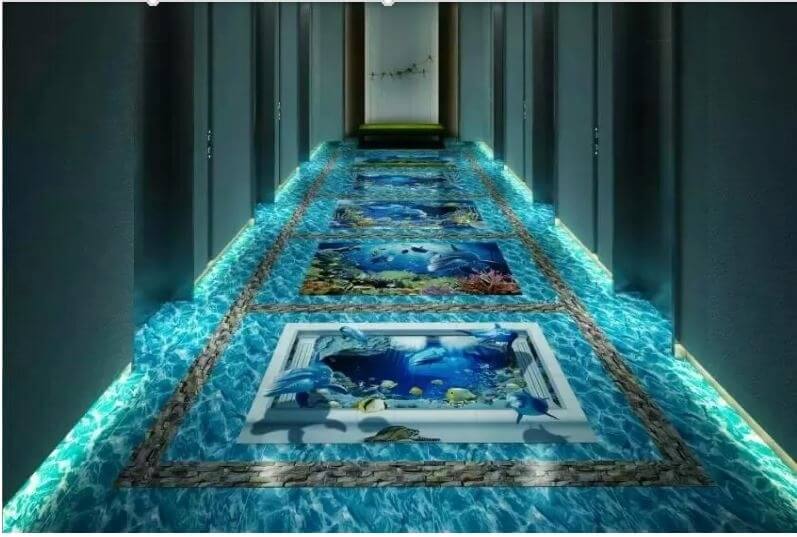 Polyaspartate self-leveling floors can be applied even under adverse weather conditions on a cold and damp substrate. The self-leveling floor based on polyaspartate floor systems is not subject to shrinkage, and after application, the floor covering is a seamless monolithic polymer layer with a homogeneous structure. The addition of granite chips, decorative chips, flocks, etc. to polyapartate floor systems increases the hardness and wear resistance of the floor covering and allows you to imitate granite, marble, and rare types of stone.
The great interest in the introduction of polyaspartate floor coverings, both in new and renovated buildings, is caused not only by their strength, reliability, durability, but also by the ease of application. Polyaspartate self-leveling floor coverings have advantages that make them indispensable for use in facilities such as children's institutions, hospitals, sanatoriums, various sports facilities, etc. This is primarily environmental cleanliness, hygiene and aesthetics of the resulting flooring.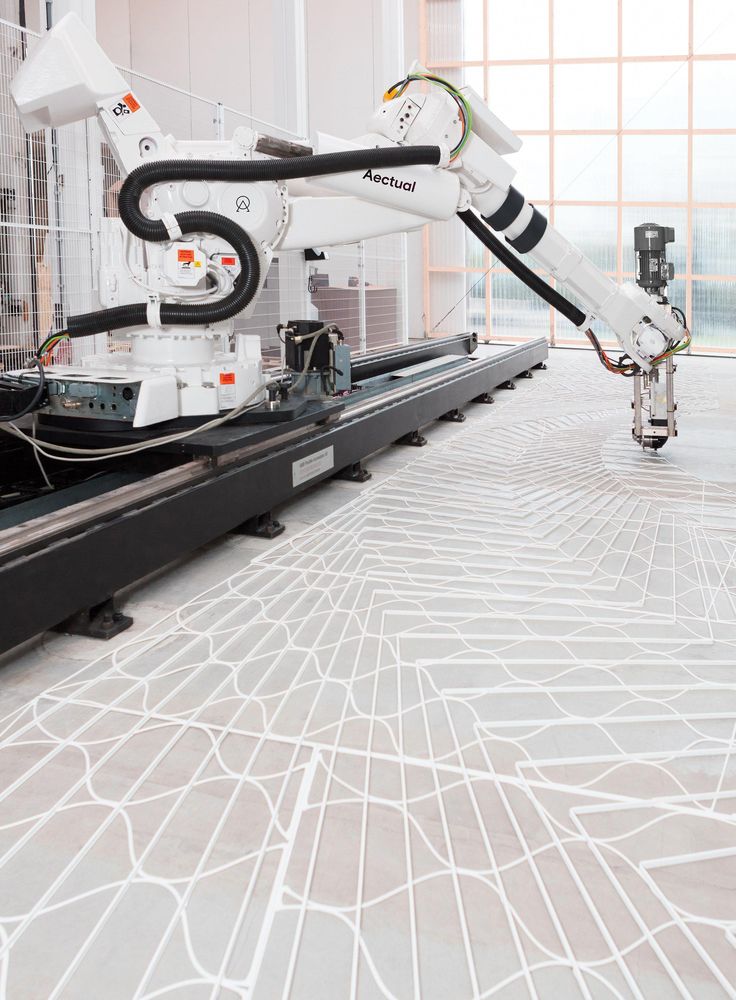 And due to the high decorative effect and the possibility of placing various photographs, drawings, decor elements, information symbols, etc. in the structure of the polyaspartate self-leveling floor, it opens up wide opportunities for using these floor coverings in private apartments, country houses, nightclubs, hotels, restaurants , dealer bus stations, showrooms, various office premises, etc.
Using a wide selection of 3d floor drawings, photographs, images, makes it possible to translate any design solutions into reality and allows you to satisfy the tastes of even the most demanding customers. In addition to creating floor coverings with various 3d drawings, images, etc., you can place information markings, numbering, designations, etc. in the structure of the self-leveling floor. The use of such elements is especially relevant in parking lots, shopping centers, underground parking lots, various industrial premises, etc. The use of multi-color drawings and photographs with a three-dimensional effect allows you to create unique self-leveling 3D floors with your own hands.
In apartments, private houses, in children's rooms, for a child, you can make a 3d floor with the image of your favorite cartoon characters. In the living room or bedroom, you can make a self-leveling 3d floor by depicting a seashore with an oncoming wave or a forest lawn covered with green grass on the flooring. In toilets or bathrooms, you can make a 3D floor with a view of the seabed, you can place any abstract image on the floor, with a pre-prepared volumetric effect that will translate the chosen design solution into reality. In an office space, the structure of the floor covering can include a company logo or coat of arms, or an image that characterizes its activities.
Advantages of self-leveling floor coverings:
High reliability and durability of self-leveling flooring
High strength and wear resistance of self-leveling floor
High penetration and 100% adhesion
Free from toxic fumes and VOCs
Resistance to aggressive chemicals
Environmentally friendly and hygienic coating
High decorative flooring
Chemical resistance
Easy to apply and maintain
Do-it-yourself self-leveling 3d floors
Any self-leveling 3d floor is based on the use of a specially made polymer-coated pattern or photograph, pre-printed on polyester fabric, which is then embedded in a multilayer polymer coating system.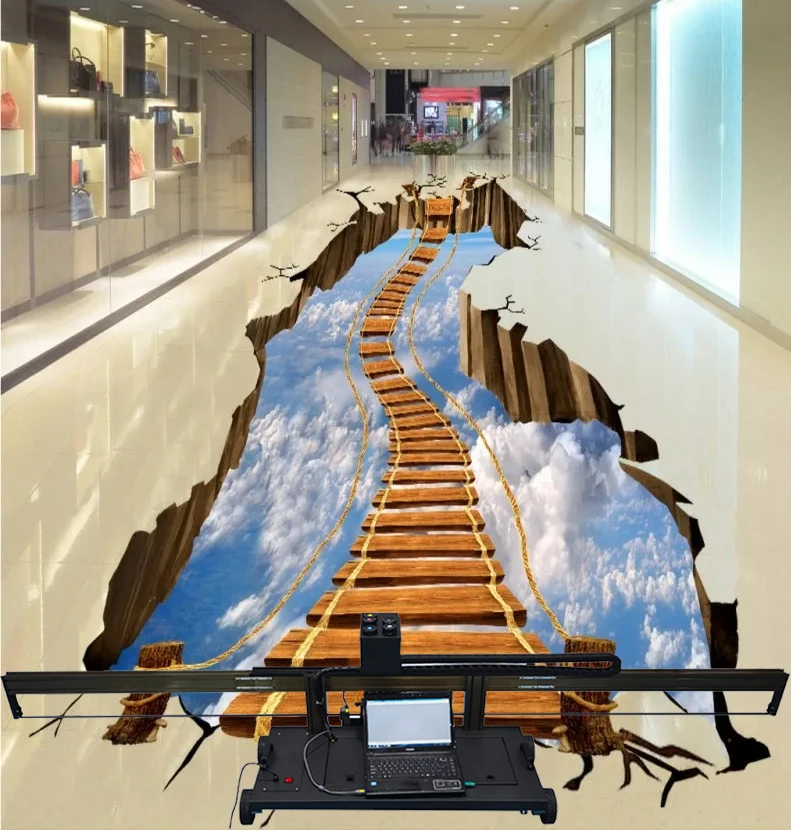 Before installing 3d floors, it is necessary to carry out high-quality preparation of the surface of the concrete base. To do this, leveling, grinding the surface is carried out. After that, a leveling layer of soil is applied to the concrete base, then a base that fixes the soil layer on which the 3d image will be laid. First, you need to take a preliminary photograph of the original room, then you need to superimpose the selected image on it. Theoretically, you can use any digital photo, but its resolution must correspond to the floor area on which the 3D photo or image will fit.
The size of the design that will be printed on the fabric is limited only by the size of the printable surface of the printer. Base - the base polymer layer is applied with a roller. The fabric sticker is carried out by wet lamination followed by rolling with a roller. The volume of the image and the visual depth of perception of the self-leveling 3D floor are further enhanced by applying a transparent top layer of protective varnish.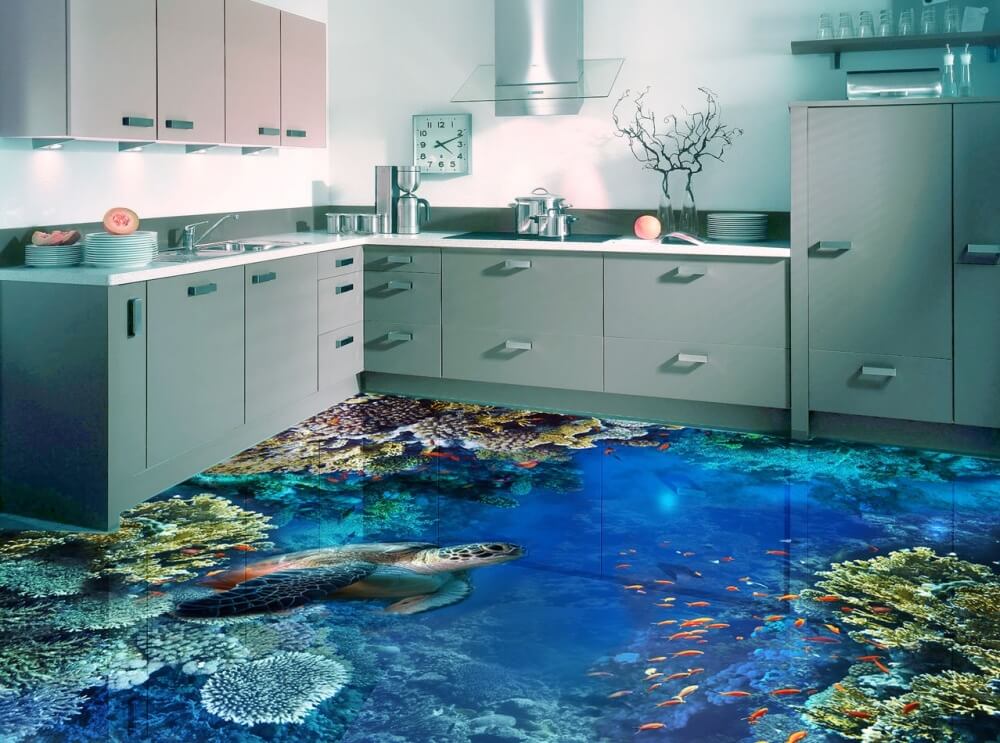 Depending on the type of varnish used, the surface of the floor can be made matte or glossy. If a matt surface is required, the sealing layer should be covered with a matt top coat.
Self-leveling 3d floors technology
When creating 3d floors in small rooms, for example, on a balcony, in a bathroom, in a corridor, etc., the image must be of sufficiently high resolution. If the resolution is insufficient, then after printing a 3d image on a polyester fabric, "angularities" (pixels) and artifacts may be noticeable on it. In addition, the image must meet the requirements of the printing house that prints it on fabric. Images used for laying 3d floors according to their visual content can be divided into two types: images with perspective and without perspective. The use of one or another type of image is determined primarily by creative intent:
Looking directly at a perspective image will cause the actual image to be greatly elongated and distorted in inverse proportion to the perspective.
After laying this image on the floor in a horizontal plane, a 3d effect will be visible from a certain angle. But in order to prepare an image and realize such an effect, it is necessary to take into account a number of factors:
Viewing point depends on creative intent, room geometry, floor geometry, etc.
To demonstrate the point of view, it is necessary to take a preliminary photograph of the room (fragment of the floor) - set the tripod to the position of the viewer, and raise the camera to the height of the viewer's eyes.
Non-perspective images are used when the viewpoint is normal to the floor, in other words, when the person is directly on that part of the floor, for example, when the person is looking down at the image at or close to a right angle vision. Such images are often used as an underwater landscape, aerial view, grass, sea sand, real or abstract texture, etc. (for more information about the technology of applying self-leveling 3d floors, see the "On-line training" section).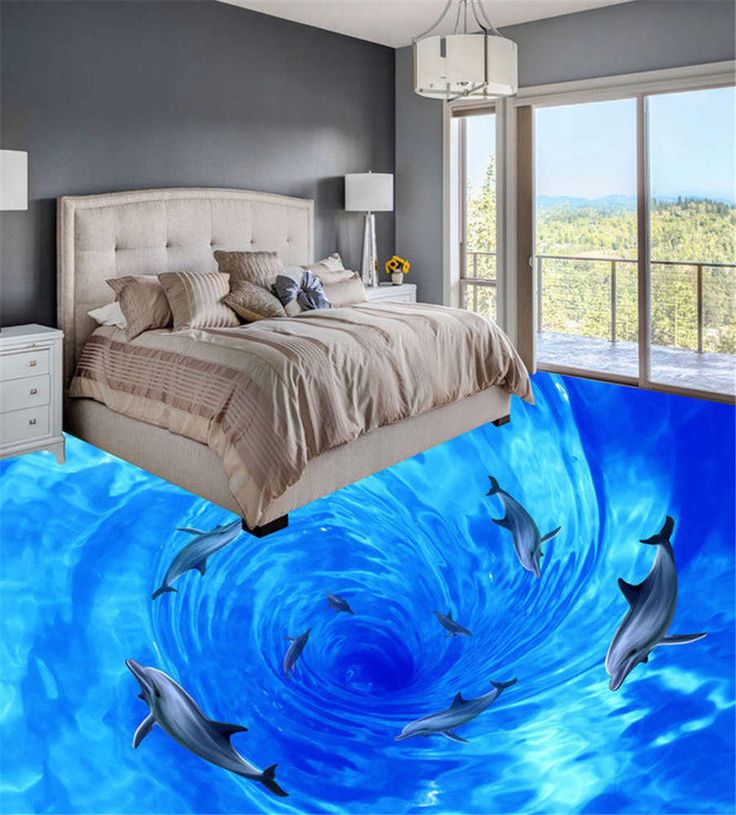 Decorative screed with 3D effect
3D decorative screed floors
Alen Roganoff2021-04-07T20:36:11+03:00
screed floors
3D screed floors are the most decorative of all screed floors. Although the technology for their creation was developed not so long ago, interior designers have already become very fond of this type of coating. As you know, the idea of ​​creating and laying 3D self-leveling floors was borrowed from street artists who created three-dimensional paintings right on the pavement. Today, spectacular flooring is often used in rooms for various purposes - apartments and houses, nightclubs, discos, restaurants. (See also: Liquid Glitter Coatings).
3D screed technology makes it easy to create unique and vibrant interiors with 3D images. These floors look spectacular, besides the self-leveling layer perfectly protects the concrete base. By the way, decorative self-leveling floors are durable, their service life is calculated in tens of years.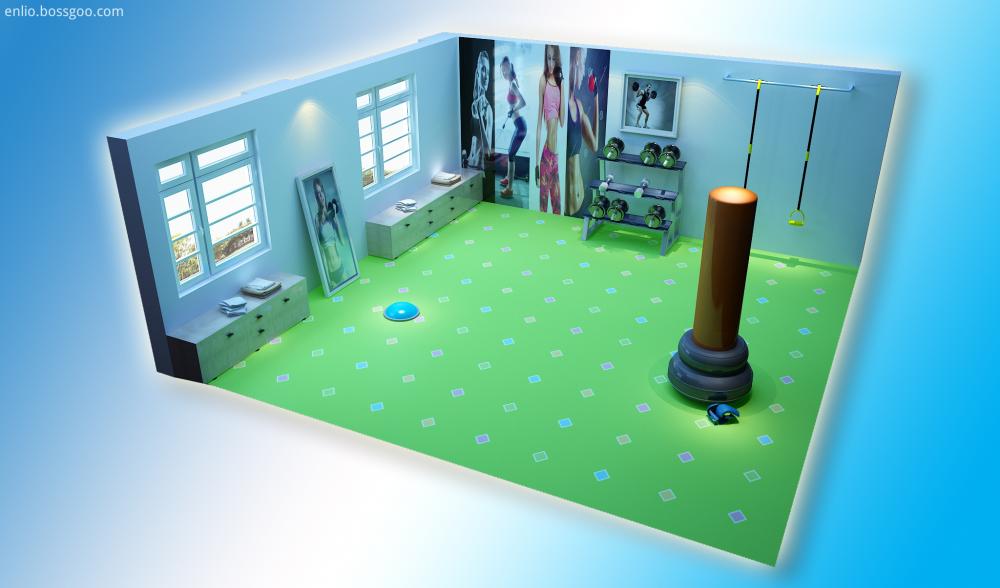 In addition, they are:
wear resistant;
resistant to temperature differences;
are dust repellent and do not accumulate dirt;
comply with all environmental and sanitary standards.
The material for their creation are polymers - polyurethane, methyl methacrylate, as well as epoxy compounds.
3D pouring technology
As a rule, poured floors with a 3D effect require careful preparation of the concrete base on which they will be poured. The base must be moisture resistant, durable and perfectly flat. To achieve this, a number of necessary works are performed in several stages. Let's consider them in more detail.
Preparation of the base
The surface of the base is pre-sanded with a special machine. Then the concrete is cleaned of dirt and dedusted. After that, it is the turn of priming the concrete surface. A two-component polymer primer is applied to it, having previously mixed the composition well for a couple of minutes.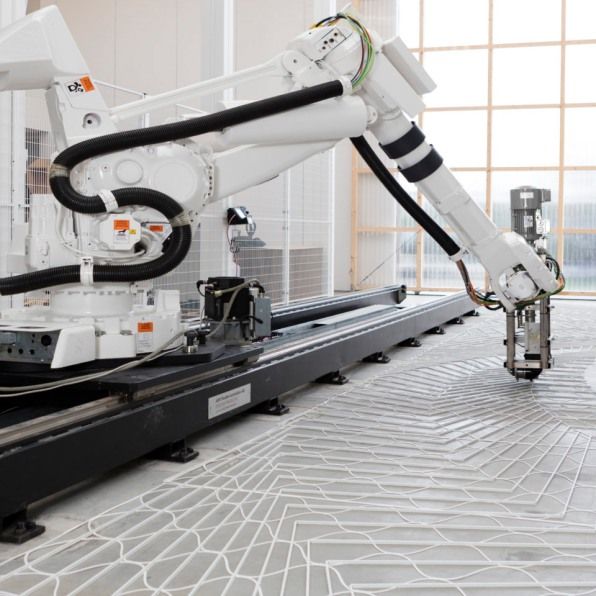 The primer is applied with a velor roller. (See also: Self-leveling floors of transparent type). With this work, it is necessary to keep within half an hour, after which the primer composition will begin to harden. Of course, a well-made primer will contribute to good adhesion of the base to the bulk layer. After applying the primer, it is kept for a day for it to dry completely, and then the surface of the base is leveled by puttying. To do this, putty is used, which includes resin substances and a hardener. These components are mixed, after curing, a very durable chemically inert polymer coating is obtained. With the help of such a putty, all the irregularities of the base surface are eliminated.
Flooring with 3D effect
Leveling work is carried out in macrosteps - shoes, the plastic sole of which is equipped with steel spikes. Of course, such shoes will not leave marks on the surface of the base. After the putty has hardened, the walls and ceiling should be sheathed with a masking film to avoid accidental contact with particles of wall and ceiling finishes and other small debris on the floor.