Quick things to 3d print
Small things to 3D print that are easy & useful for the house
3D printers are used to print objects of various sizes, using different materials like plastic, wood and metals. As a novel technology, 3D printing was welcomed with loads of excitement. The possibilities of creating a real object from your designs, looks like the most amazing thing in recent times. It does not take long however, before you exhaust the list of objects you wish to bring to life.
It's absolutely fine to run out of ideas, you will develop more ideas with time. In the meantime, here is a list of small yet exciting things you can print today that you will find very useful. Hope these objects inspire your creativity.
These are items that will serve to be useful for general use around the house.
Folding Clothe Hanger
You no longer have to throw your jackets around the chair again to prevent wrinkles. A 3D printer can be a useful tool for creating hangers.
Apart from the convenience of getting what you need without having to step out of the comfort of your home, another special advantage of using a 3D printer to create clothe hangers is that you are not limited to a particular design or color.
Now, you can hang your clothes in styles. 
Gift Box
Soon, the festive seasons will be upon us, and we have to package gifts for our loved ones; nieces, nephews, cousins, families and friends or even for special occasions like birthdays. In cases where you have the right gift, but it's inappropriate to deliver it naked. Your 3D printer can help keep the elements of wonder and surprise alive. With an attractive gift box, the gift becomes more beautiful. It might be simple but box itself can add extra value for the recipient.
Bookmarks
Books are essential for keeping a sharp and sensible mind. According to a recent survey published in 2019, more than 70 percent of people have read at least one book in the previous year. What it does not mention is how many of these people lost their page of progress after putting their book down for a bit.
Door stops
Door stops are made to perform one very basic task, to hold a door open.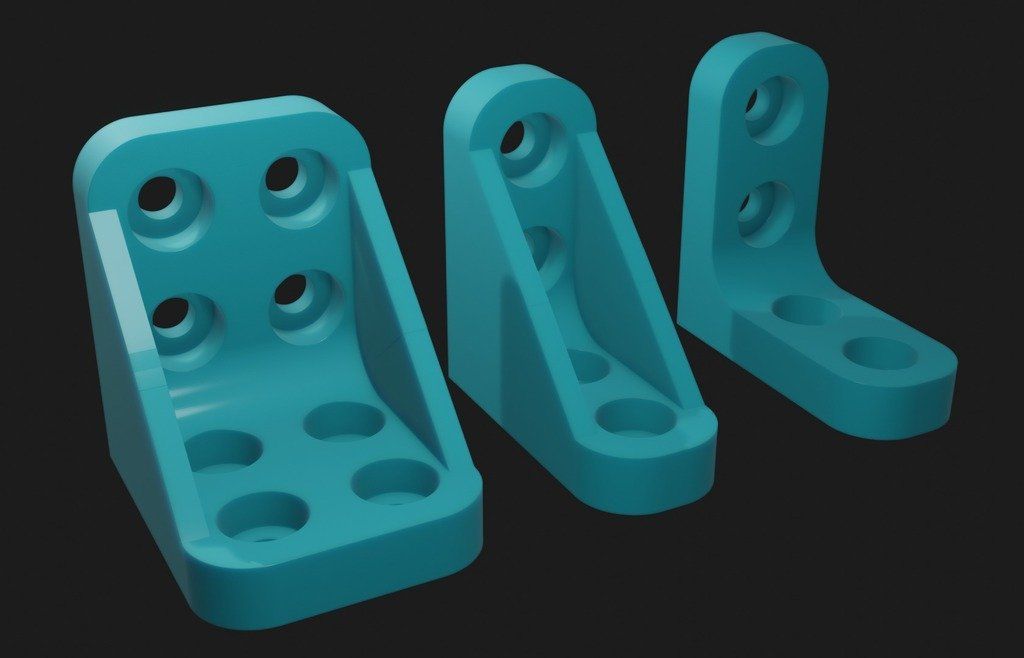 They are however very handy for a number reason. They are great for keeping the spring-loaded doors from slamming shut. They are handy for grocery halls, when multiple trips must be made in and out. They are also effective on nice breezy days.  
Key Receptacle  
A key holder can be easily printed and mounted near the main exit of the house. There, keys can be conveniently placed for easy in and out access. No more searching for car/house keys only to find them wedge between the cushion of the couch or in the pockets you never thought to look.
Phone case
It would be tough to survive today without our phones. Apart from that, phones can be a sizeable investment. A 3D printer can print a protective covering for your handsets to protect it from scratching and provide cushion in case of falls. You have an option of customizing your own phone cases…Amazing.
Piggy bank
Your piggy bank does not have to look like a pig.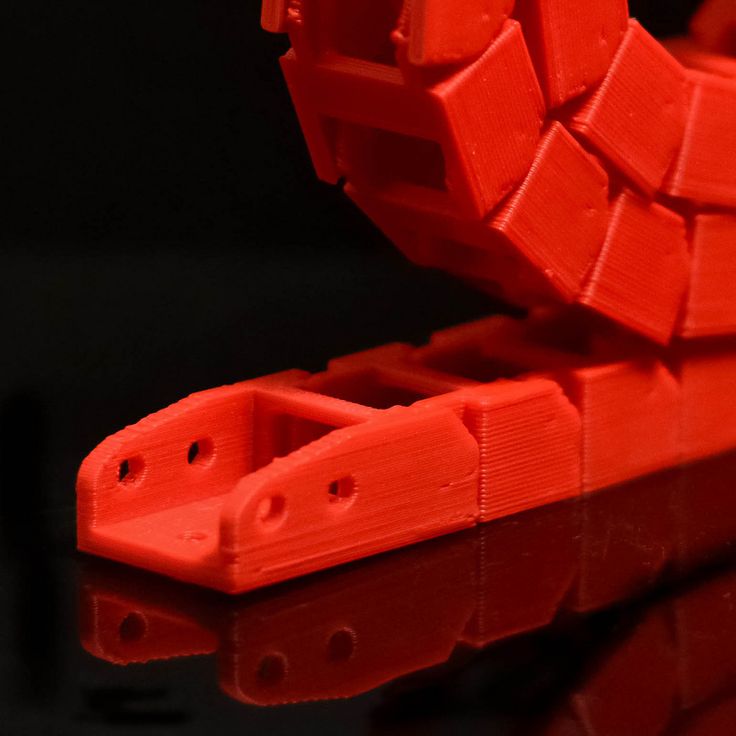 Long as it serves its purpose. Saving is a good habit regardless of what you may hear. So, if you are making one for yourself or for your kids, it's very easy and fun to make.
You can design it to look like a hog just like its name suggest or do something different. Maybe not directly in this case, but your 3D printer is capable of helping to save up for the dream vacation. 
Believe it or not, 3D prints can also be effective and useful in the dressing room.
Wallet
Almost everybody carries a wallet. With a 3D printer, you can customize your own wallet and even add more features. You can make different compartments for your credit cards, ID, cash and key.
The following items are perfect for the office. These prints will turn a messy unproductive office into an organized and efficient workspace.
Earbud Case
Often, the case that comes with our earbuds are destroyed during the excitement of cracking open the new packaging.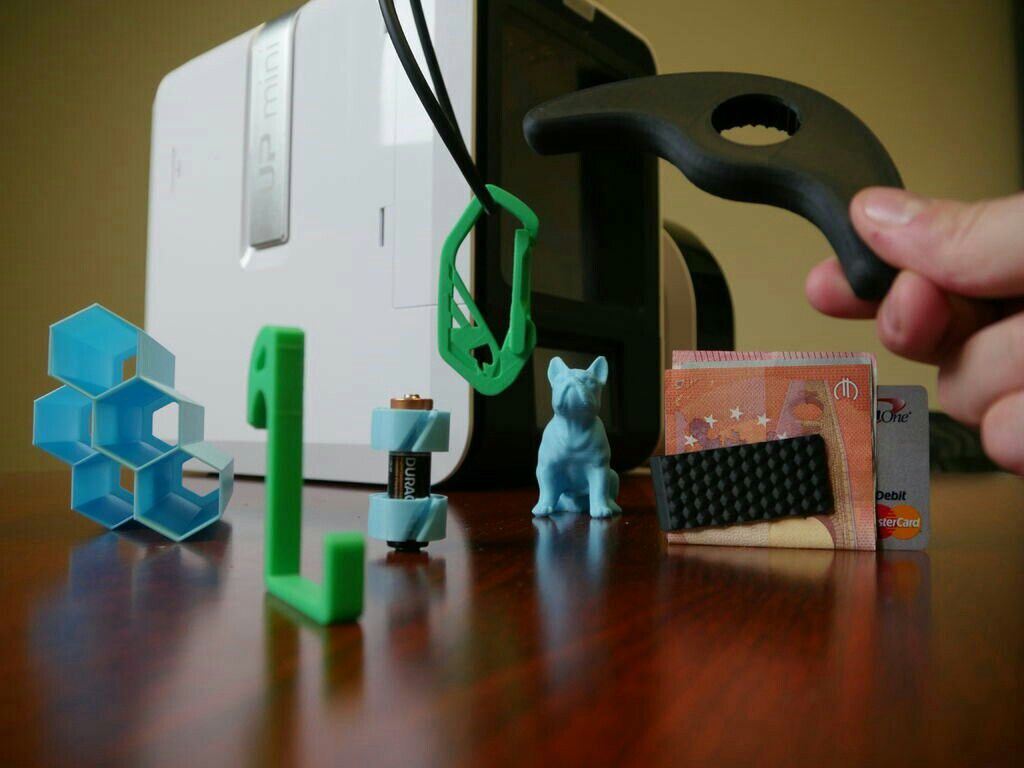 These earbud cases will make themselves very useful in helping us to keep the wires, earbuds as well as the surrounding space nice and neat. 
Laptop Stand
It's been said that sitting down for extended periods of time can be damaging to our muscles, backs and overall health. Perhaps one of the most functional items on this list, this laptop stand is great for those who uses a computer throughout the day and enjoy being on their feet.
USB cable organizer
Asking if you have USB cables around is like asking if you have a tap in your kitchen. In this era, USB cables are a necessity, and they are usually everywhere.
The real question is "are they causing a mess", appearing everywhere on your desk and in your desk drawers. A viable solution for this is to make an organizer for the cables and the devices they are associated with using your 3D printer. The next time you set to work on your desk, you don't have to chase cables around.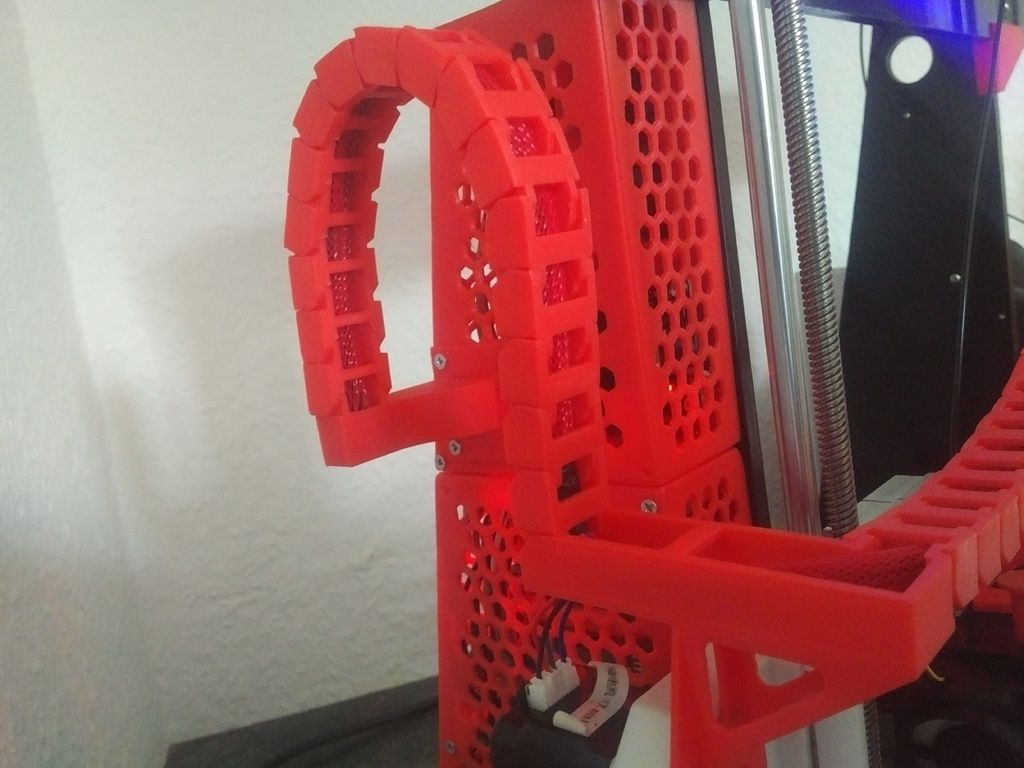 Pen holder
Organize your pen and pencils in a beautiful pen holder, something befitting of your work desk. This can be customized to look like any object of your choice so far it keeps your pen from rolling off the desk onto the floor. You can keep it simple or complex, but it will certainly be a useful addition the office. 
Headphone hanger
Use that extra space on your wall cleverly and keep the space organized with a beautiful hanger for your headset. There will be enough space to hang your tie, scarf and other similar items as well.
Flower vase
Flowers add beauty to any space. But what is a beautiful flower without a beautiful vase to match. Your 3D printer can produce beautiful flower vases of different designs and color. So go ahead, and order for beautiful flowers to add beauty and fragrance to your home or office.
Speaker amplifier
This simple object can be used to amplify sounds from your smartphone so that you enjoy a budget stereo.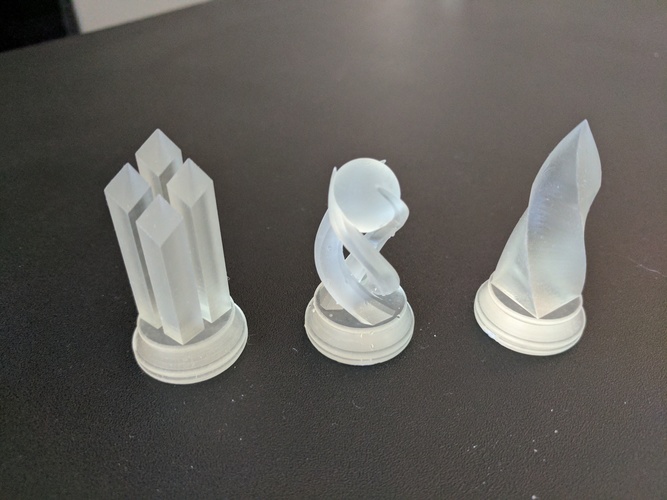 All thanks to your 3D printer. 
Buttons and Paper clips
Buttons are another thing you might not remember that you can print on your 3D printer. This is the time to replace the buttons you have lost on your dresses.  Another simple object is the paper clip, you can organize your papers with these simple objects and of course you can print them in abundance.
The bedroom is perhaps the section of the house where we spend a majority of our time. These valuable 3D prints will make the time we spend in there much more pleasant.
Smartphone Dock
This smartphone dock is not only stylish and modern looking, it provides some wonderful convenience and practicality. Finding an outlet is often one thing, having a good place to set the phone while it charges is often another. With this dock, you have your cake and get to eat it too.
Night lamp
These creative lamps are not only practical for lighting up the room, they also serve as a decorative piece.
Custom 3D printed night lamps can be made to glow with various colors and at different intensities.
Book holder
Wouldn't you like to shake the hand of the person who came up with this awesome design. This book holder practically eliminates all the nuances involved in reading a book. The only thing left is a book holder that holds itself.
Space can be very limited around the kitchen. Without proper care, pantries can become messy with food item scattered everywhere. The following practical 3D print will help make a tidy kitchen space a reality.
Bag clip with cap
Thinking of how to keep your beverages tightly enclosed in the packaging bag. A screw cap can be added to the typical clip for quick access. This stylish design can be printed very quickly on a 3D printer. This will awe your friends and raise the question, "where did you buy that?". It is simple and very useful.
Drain Catch
This is another kitchen/bathroom utensil that you can print on your own at home.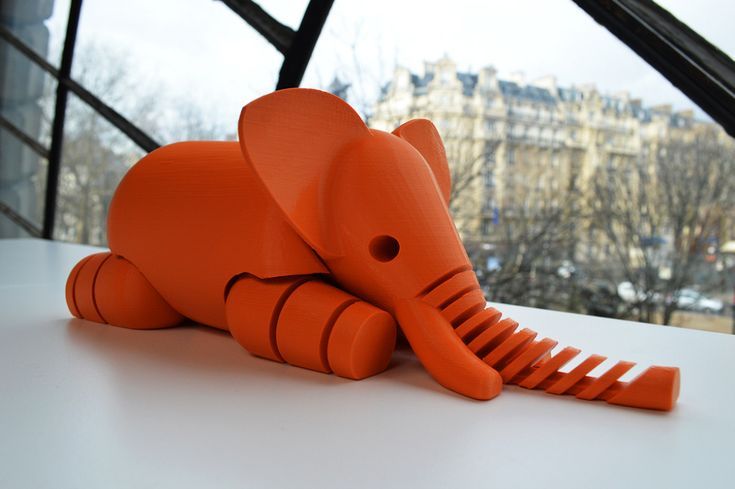 Sometimes the metal drain catch in our sinks may have rusted and is now horrible to behold. Worst, maybe you can't find it any ware again. Prevent blockage in your drainage with an effective 3D printed drain catch. Making one is as simple as it looks.
Cookie cutters
Pastries can be made into different shapes and can even be made to resemble anything. Kids often find cookies with interesting shapes more appealing than those with regular shapes. With your 3D printer, you can make plastic cutters of different shapes and characters.
Bottle openers
These little objects are very useful in opening bottles of drinks. As handy and effective as they are, they are often nowhere to be found when you need them. Maybe a result of how handy they are. Nevertheless, with a household 3D printer, you can print as many as possible.
If you maintain a garden, a 3D printer can be your best companion when comes to useful items and tools to facilitate many gardening projects.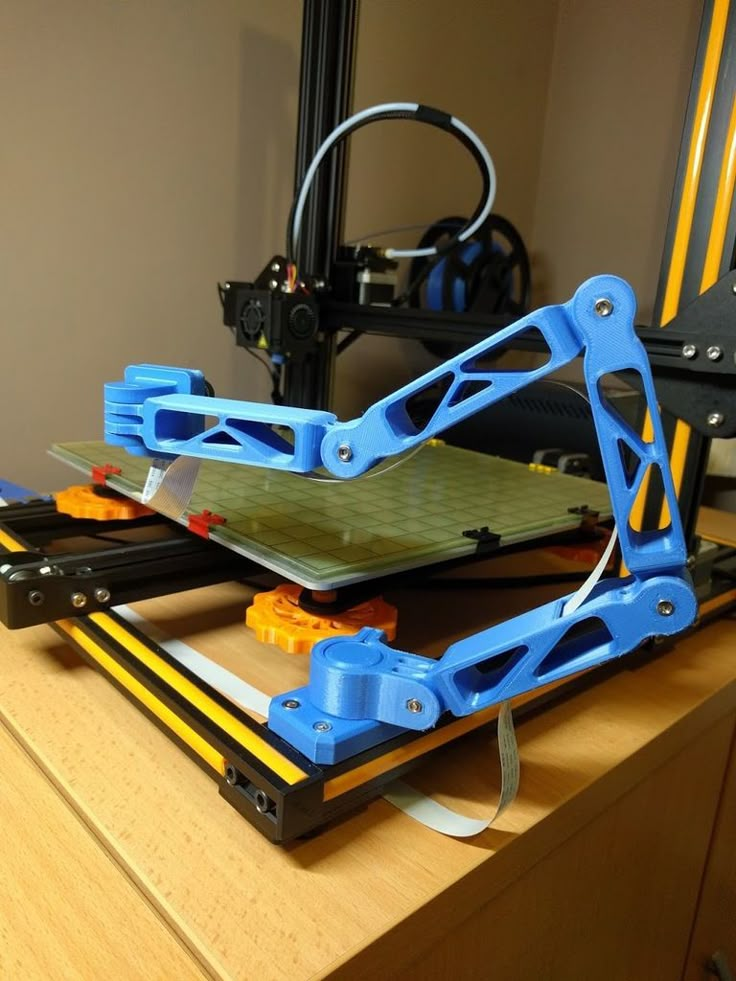 Self-watering plant pots
You can design a self-watering pot for your non artificial plants. One more time, your 3D printer has given you reasons not to worry when you think of adopting a new flower.
Not only can 3D printers find a cozy home within the garage, they can also produce useful prints that can be quintessential in a garage workshop. These are some of the practical 3D prints every garage workshop must have.
Battery Holders
When the smoke detector or thermostat begins chirping, turn to this handy battery holder. Take one battery and other one rolls right into place, ready for some happy fingers to scoop them up. Just another way the 3D printer is making life easier.
Work Clamp
A useful tool produced by another useful tool. This clamp will work great for small wood working projects like picture frames, castings, and other 3D printing projects.
Cable Manager
Its always important to keep the work space organize.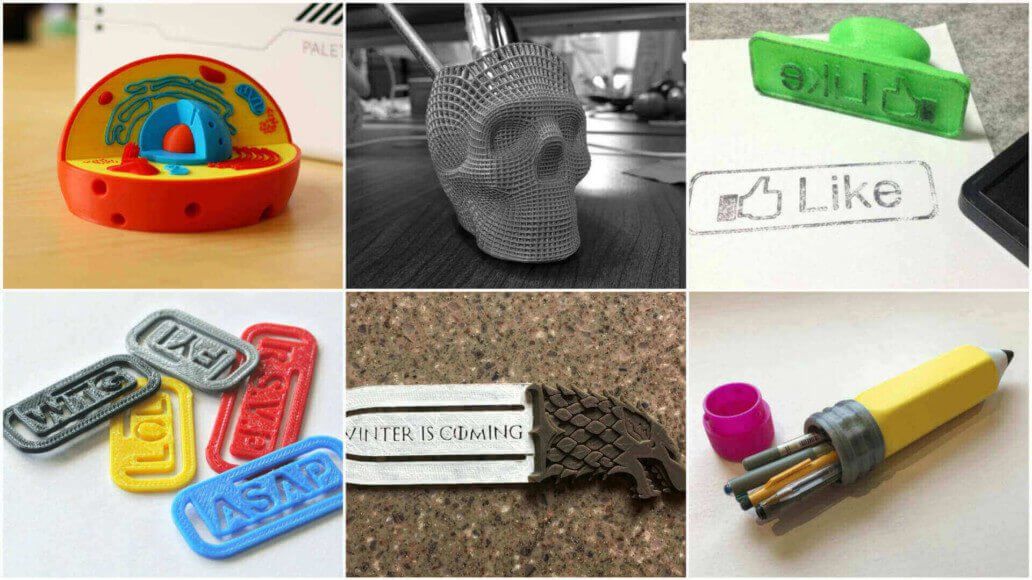 However, it is not always easy. This cable tie will certainly help keep unused cables from dangling, knotting and creating an unsafe work environment.
Gage blocks
Designing a cube is just as simple as making sand castles. These cubes can be used for precision measurements. All though 3D printed gage blocks are far off and more error prone than traditional shop grade gage blocks, they will be very handy when measuring high tolerance items and equipment. 
Storage box and baskets
Different types of storage boxes and baskets can be made using a 3D printer. Maybe you have not thought about it, but you can make a box that fits different tools, nuts and bolts to keep the workspace neat and keep things easily accessible.
Phone stand
The handset or simply called phone is the most frequently used gadget by majority all over the world. Many times, you have to work, and you have to keep your phone close by or even use it while you are actively working.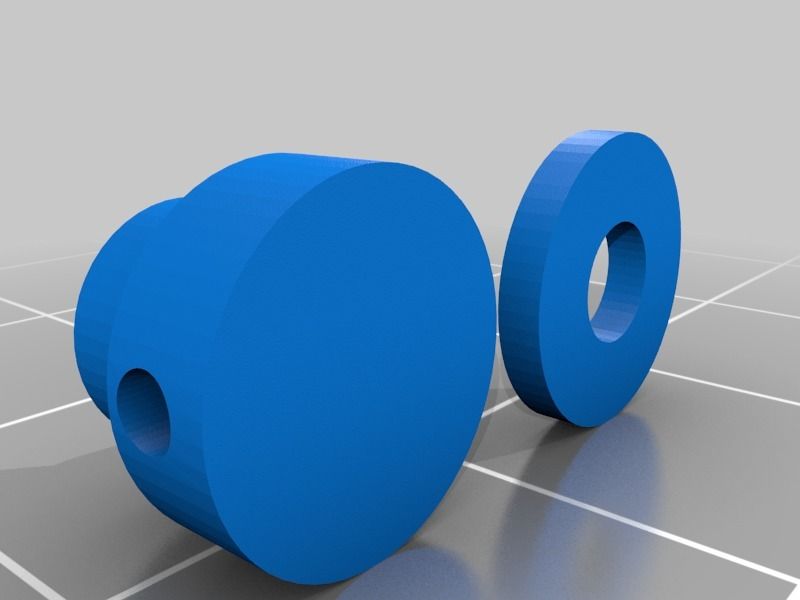 A phone holder will come in handy in such situations. Go ahead and make one or more for yourself. There are a world of available colors to choose to from. Phone stands are easy to make and can be created in various styles.
Custom Tools
Ever found nuts around your faucets / sink loosening? You can print an adjustable wrench right in your home that you can use to tighten nuts of different sizes. 
Bathrooms are another area of the house where useful 3D prints can facilitate daily activities, economical efficacy, as well as general aesthetics.
Tube squeezer
With a simple designed tube squeezer, you can get the very last drop from your cream or toothpaste. The tube was filled for you to use and you paid for it. You may as well use it all. That problem of being unable to empty stuff stored in a tube is no more with a simple but efficient squeezer. Ensure your design is wide enough to contain the different sizes of tubes of various items.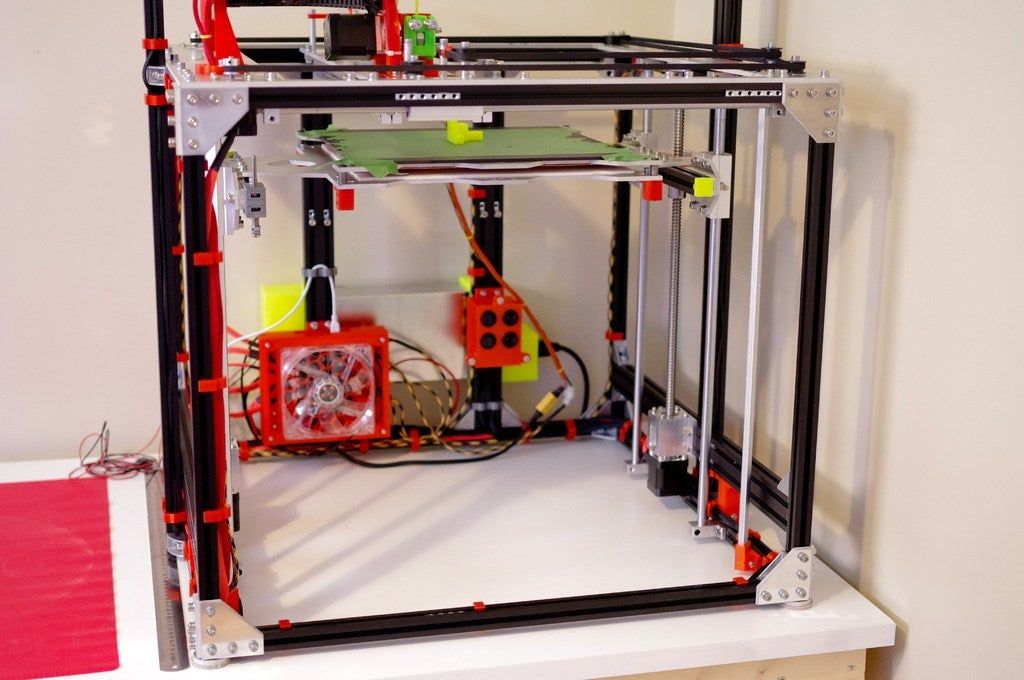 Hair clip and hair combs
Simple objects as simple as clips and combs might not come to mind even though you own a 3D printer. This is to remind you that you can print combs of different sizes and clips of different colors.
Kids love toys and guys loves man caves. Children play area are often the most difficult place in the house to manage. These useful 3D printing will serve any play area effectively.
Card deck shuffler
How about effortlessly shuffling cards the next time you play poker. Depends on if you will make a card deck shuffler before the next game. A simple design yet something to make your game interesting. Now, no one will accuse you of cheating while shuffling the cards.
Toys
Which kid does not like toys, you will be surprised how the simplest toy can keep the children in the house busy for hours while you nap or work. Spinning tops, 3D cube puzzles, animal puzzles, chess bots are among a long list of toys that you can print using a 3D printer.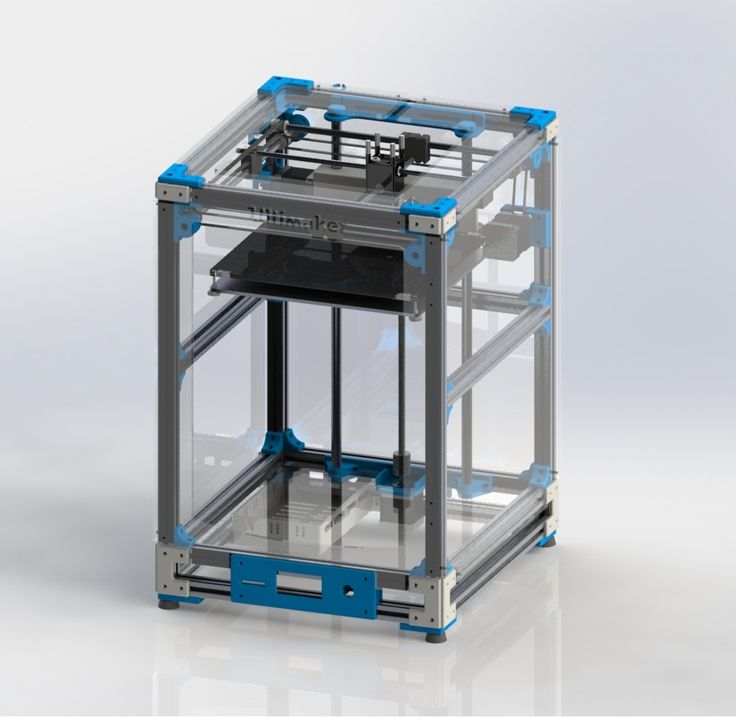 Whistle
A whistle is a very useful object. Apart from its use in sports, it can be used to call attention when in distress. So, having a loud one is not a bad idea. Who knows, maybe your friend will ask you to referee the next round of outdoor games.
Tags: 3D ModelseasyFilesHousePractical PrintsPrintsProjectsSmallThings to printUseful
25 fun things to 3D print when bored
The weird mix between desire and languor known as boredom, typically happens due the lack inspiration or ideas. With a 3D printer sitting around where ever it may be, there is no excuse for letting boredom settle in and ruin a perfectly good time. So below I've collected 25 quick and easy items that are fun to print and even more enjoyable to play with, decorate and to share some laughter with friends and family.
1. Balloon-Powered Car
This interesting object is a car that can be powered using pressurized air. Apparently not the one you can travel with but a toy to keep the little ones occupied and probably enhance their curiosity about the principles of mechanics.
It is a simple design by camarogeek15, which can be printed pretty quickly. You can check out the design and download it from the link above.
2. Flying Toy Helicopters
These little flying toys have been around for ages. But now they can be 3D printed anytime someone is in a smidgeon and need something to bring the color and joy back. They can be enjoyed by kids and adults alike. Just pull the tab and the copter zips up in the air. It never ceases to amaze. This model is by 3DBROOKLYN.
3. PolyPanels
Closely related to the idea of 3D printing, poly panels allow you create objects of your choice by joining parts together. Consider creating one with your own 3D printer as having a special ability to create anything you want to. One more thing is that you can replace any missing or bad fillet and create more in different shades. This project is available on Thingiverse via the above link. It was created by Benjamin_Lau. 
4.
Yoyo
Yoyos has been around since eons ago. They are basically a simple toy consisting of two disks connected by an axle and a string tied around the axle. More features like lightning can be added to make the toy more sophisticated. Check out the design by Adafruit and download from the link above.  
5. Mini octopus
A recent post wrote about how octopus keeps surprising us. The animal is known to have three hearts and blue blood as well. The post described how remarkably intelligent an octopus is. This design by McGybeer is a mini replica of this beautiful animal and of course can be printed in different colors.
6. Infinity Cube
Maybe you are interested in testing your printers to the limit, then try printing an infinity cube. You should be prepared for this exercise though because it can last for hours. In other words, printing this infinite cube puts your patience to the test, but trust it will be fun nonetheless.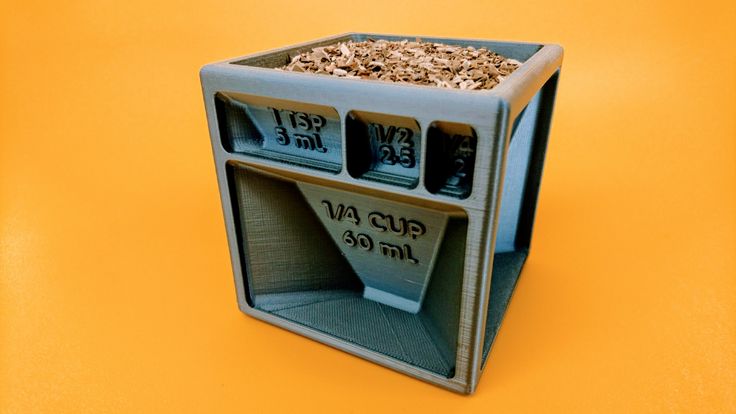 This particular design is by acurazine.
7. 2-tone whistle
A whistle can come in handy during outdoor sport or to alert others in case of distress. This particular whistle is designed by mistertech and is capable of making two different tones. It can be printed using wood, PLA or ABS.
8. Mini Floor Stands
Floor stands are used to pass information to people such as the ones we see in public places at times, that informs us that it is wrong to park in a particular spot, as a floor stand may read "No parking". Well we can print a mini version and place it on a table to give instructions such as "leave a note" "gone for lunch" and so on. Check out the model by muzz64.
9. 12 Hole Ocarina
Play your own tunes and create your own music with a 3D printed 12-hole Ocarina. It might not be a common musical instrument, but it is a very ancient one that is important in the Chinese culture particularly. The design files by RobSoundtrack can be downloaded from the link above.
10. Low Poly Mask
You can rock this mask to your costume party, for Halloween or in any case you want to hide from boredom. As the name suggests, the mask is made up of a number of polygons. If you are a game of thrones fan, then this probably reminds you of the faceless man, Valhar Morgulis. You can download the mask design file by kongorilla from the link above.
11. Gear rollers
Printing a gear set eliminates the stress of having to assemble one after the various parts are made since a 3D printer literally creates it as an object assembled together. So now, the stress of assembling gear parts has been removed, leaving just the amusement of having a really cool key chain. The design file by 3DPPark can be downloaded from the link above.
12. Catapult
Does this remind you of war depicted in old movies? This design by LukeTansell is a mini version of the kind of catapults that is used to break down walls and fight battles in pre industrial themed movies.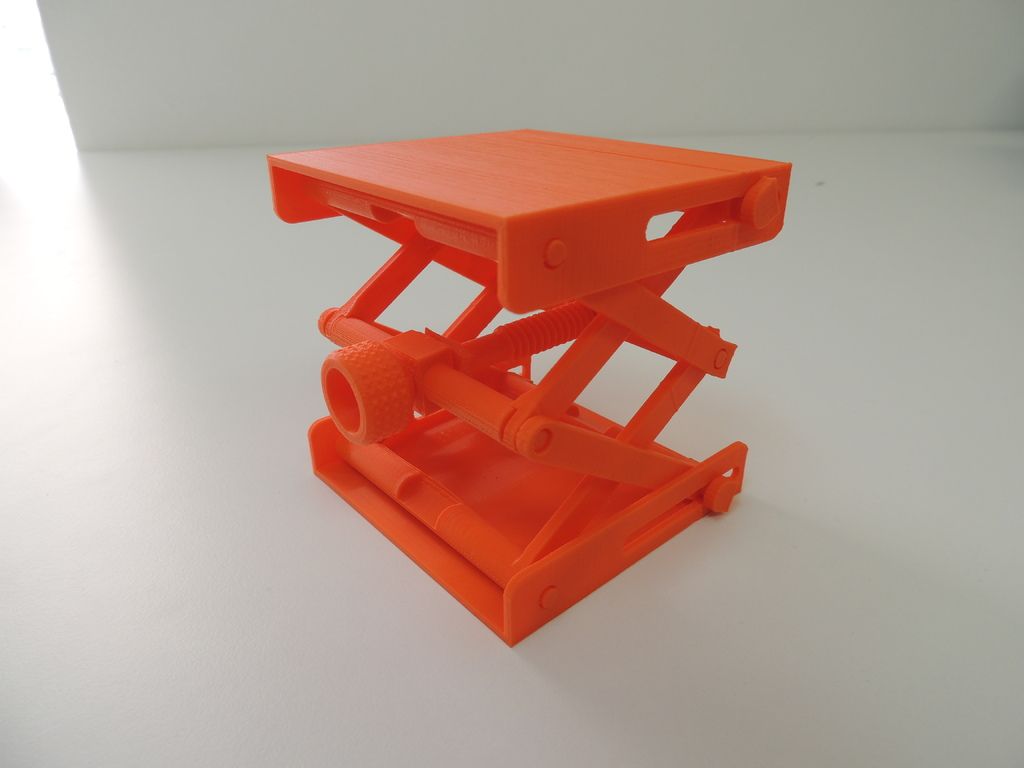 13. Flip Text
Flip text or objects are text printed on different planes to give the allusion of change. These prints have a magical and wondrous quality that plays on the perspective of the unsuspecting. They can be used to interest a friend or as a design piece for the home. This model was created by mrpr3D.
14. Thin Man
Creating a thin man is not a bad idea. You can hang them on your computer screen or furniture like a lot of people do. It is a simple and straightforward design by Skulpt that does not require any support whatsoever when printing it. The link to download the model file is given above.  
15. Fidget Spinner
Fidget spinners are a small spinning toy that resembles various shapes and objects. This model is by Dreidk. It can be printed very quickly and seamlessly. As simple as it looks, it is a very popular toy. It helps relieve anxiety and has been said to have helped people that find it difficult to concentrate, as well as people who get scared easily.
16. Gyroscope
This object consists of intertwined rings that are meant to be printed together. The rings can rotate in different directions around an axis. That's the idea of the name gyroscope. It can be used as a toy or even attached as a key holder. The model was created by NestorDBF and can be downloaded from the link above.
17. Wind-up car
This is a small toy car that promise to dig up memories of childhood. It consists of some parts that can be printed separately and then assembled after printing without using glue. Ready for a memory rush while assembling the wheels and parts of this wind-up car. The model was created by Dadddy and can found from the link above.
18. Articulating Slug
Forget that the word slug is used to describe, shall I say, lazy people. Actually, a slug is a worm like animal that has no shell. This design by 8ran, attempts to recreate this interesting boneless animal.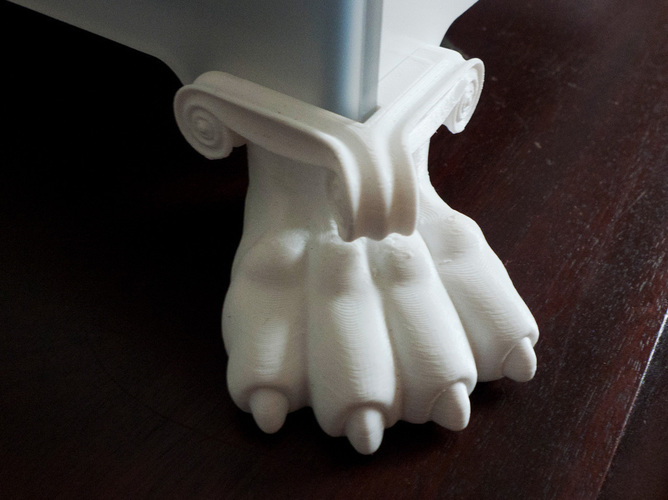 There are some quite surprising facts about slugs, if you will read about them, but we know they are particularly sticky. This 3D printed slug too is designed to cling to your fingers.
19. Mini Pokémon collection box
How special Pokémon is, one of the leading comic franchises. Ever thought you need a safe haven for your collections? Print this special box for your Pokémon card collections. The box itself is a stylish design, something befitting for this special purpose. This is a model by cycstudio.
20. Puzzle Plane
The parts of this plane have to be printed individually then assembled after. This is perhaps why it is a puzzle plane after all. These parts are kept together using magnets. Please note that this object is not suitable for children that are below three years old because the magnets can dissociate from the parts and create a potential hazard. The magnets should be glued to the pockets that are available in the design carefully, then the parts can be assembled to form the plane.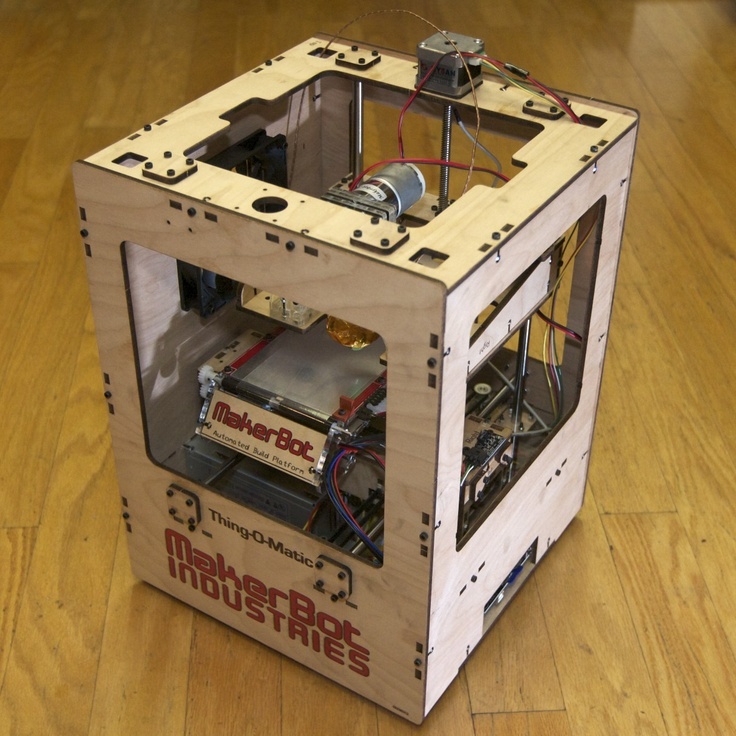 This model was created by Deemoss.  
21. Spinning tops
Another memorable toy, a spinning top is a toy that has been around for so many years. It is simply made to spin on a flat surface for as long as possible, while balancing itself on its tiny top. The design by mikeq is a very simple one. It consists of a round body in the middle of two short hollows (the tops). It can be printed in different colors.  
22. Lego bricks
Similar to the poly panels, Lego bricks can be used to build almost any object conceivable. The bricks are designed in such a way that they fasten when connected to another brick such that there is no need for glue or magnets. You can always print as many bricks as you want and build any object you can think of. The model is by hroncok.
23. Oreo Box
This box by hutchyx is designed to look exactly like a piece of Oreo cookie. It can be used to store anything and can be printed in different sizes.
On a lighter note, don't bite into it, it is not an Oreo sandwich cookie.
24. Tiny articulated bot
This tiny articulated bot can be used to decorate the workspace or even used as a toy. It is designed as a mini version of robots with popping intelligent eyes. It is a great gift idea for those who are interested in artificial intelligence and computer science in general. The link above is where to download the design files. The model was created by Bq3D.  
25.  Minecraft diamond ore lamp
Check out this amazing Minecraft lamp, looking so beautiful. The first step to creating a similar lamp is to 3D print this model by I_am_me from Thingiverse. After which the lights will be added, and it will fully transform to a lamp. Go on to the link above to download the design files and make one for yourself.
BONUS: One Hand Book Holder
This innovative design by ZenziWerken can help you read through a book effortlessly while holding it with a single hand.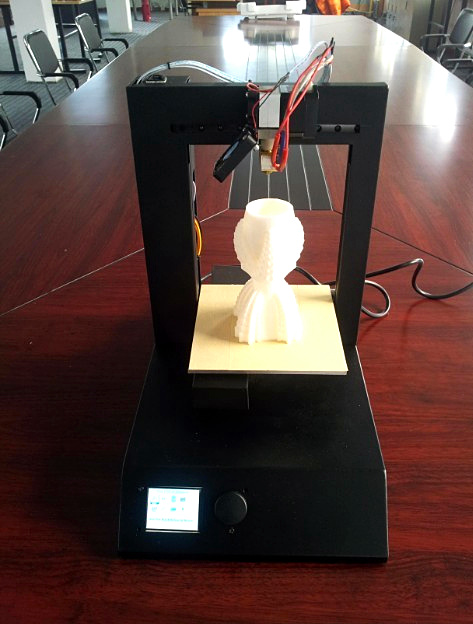 It consists of a hole that can fit the thumb and a structure that prevents the pages from flipping close in your hand. Now you can hold a book in one hand, while holding a cup of hot chocolate in the other.
Tags: 3D ModelsFilesFunPrintsProjectsThings to print
50 Cool Things to 3D Print / Sudo Null IT News
No ideas for 3D printing? Tired of worthless trinkets? Here is a list of 50 cool really useful things for 3D printing.

Like us, you're excited about the possibilities of 3D printing. But, unfortunately, the horizon is littered with trinkets, trinkets and other unnecessary things. We are in danger of being buried under a heap of useless rubbish.
Throw off the shackles of mediocrity! Let's create really useful things! Here is a list of cool things that you can make on a 3D printer right now. Prove to your family and loved ones that this wonderful technology can be used daily and in practice.
No access to 3D printer? No problem. Just upload your files to our 3D printing price comparison system and choose the best price, ONLINE!
Don't have a 3D printer to print these amazing things? Then come to

Download from ThingiVerse

3D Printing Cool Thing #2: Power Outlet Shelf

Attach a shelf to your power outlet to support your phone while charging. The shelf has a slanted recess that allows you to keep your smartphone or tablet upright.

Download from ThingiVerse

3D Printing Cool Item #3: Soap Dish

Elegant bathroom soap dish with two washable compartments. You can change the pattern of the inner pallet if you wish.

Download from ThingiVerse

3D Printable Cool Item #4: Nightstand Tag Handles

The art of storage doesn't have to be boring.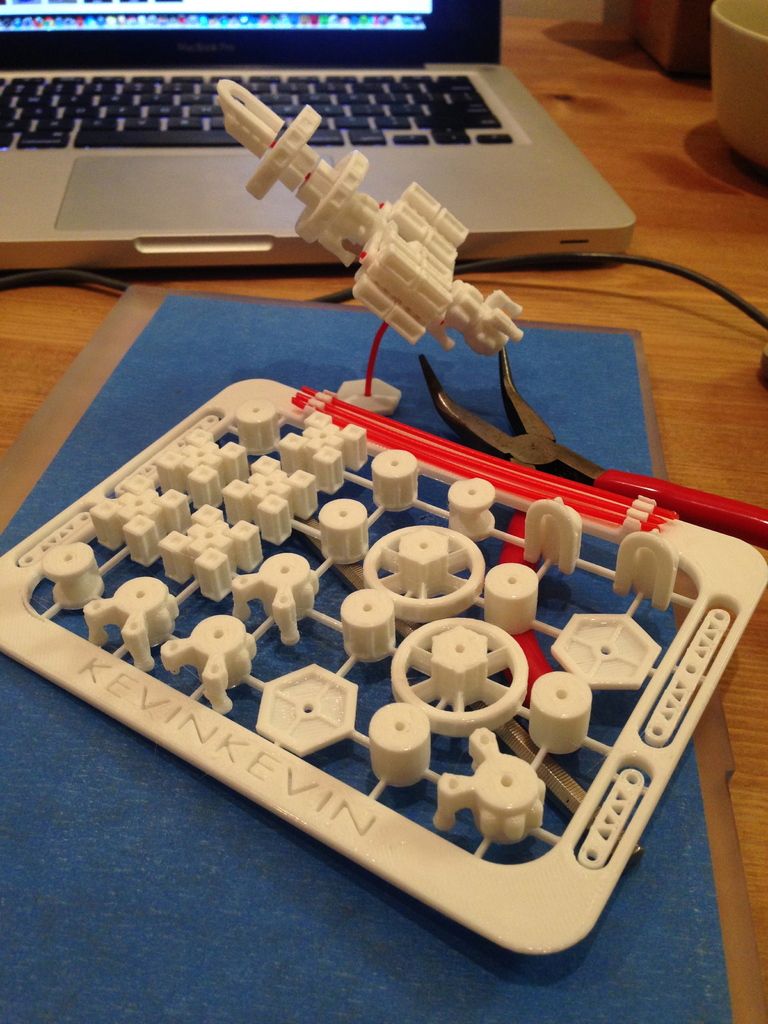 The Hobb Knob is a small pen with a label to describe the items in the drawers. Now you will never lose your socks!

Download from ThingiVerse

Cool 3D printable item #5: coasters with geometric patterns

When it comes to hot drinks, mug circles are an inevitable risk. Things take a much more serious turn if there is a coffee-addicted inhabitant in the house. Available in three designs, these coasters help you avoid unsightly stains.

Download from Pinshape

3D Printing Cool Thing #6: Hinge Lamp

This hinged modular lamp consists of 6 main parts: base, body and top with LEDs. To make the lamp taller, you can add the required number of elements.

Download from MyMiniFactory

3D Printable Cool Item #7: one-handed bottle opener

This boomerang-shaped bottle opener is useful for people who have difficulty performing activities that require the application of force, for example, when opening a plastic bottle.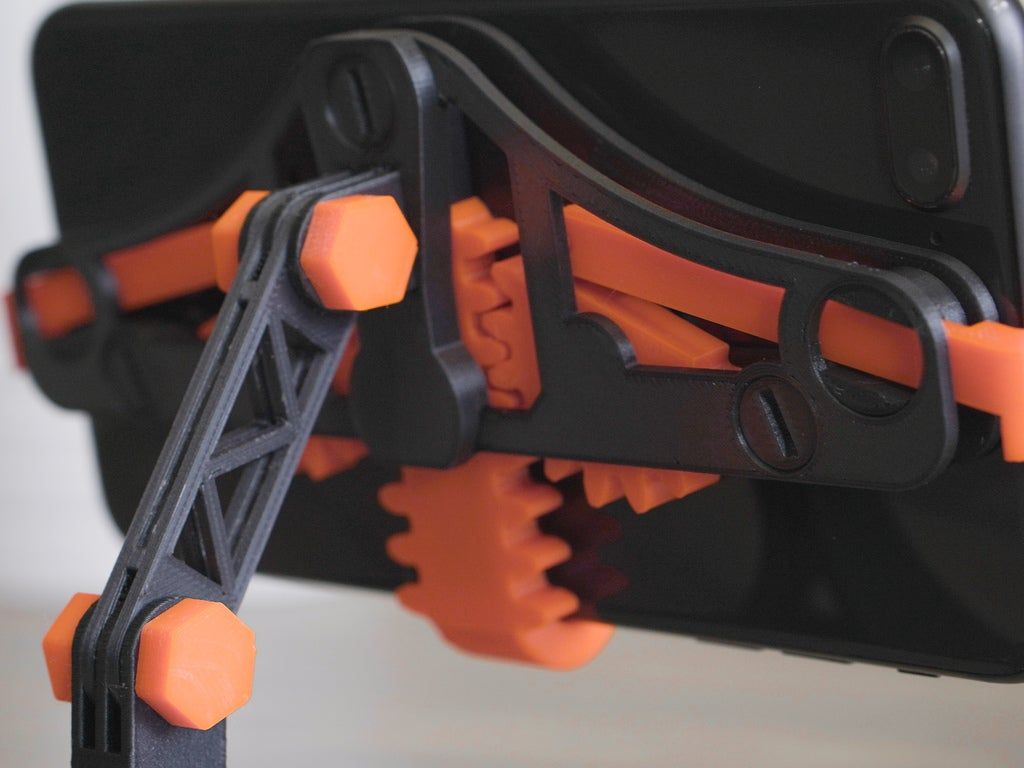 Print it out and give it to your grandmother. She will appreciate this gesture.

Download from ThingiVerse

Cool thing for 3D printing #8: shower head

Is swimming under a waterfall on your list of things to do before you die? The next best thing is a 3D printed shower head (probably).

Download from ThingiVerse

3D Printing Cool Item #9: Secret Shelf

Hide valuable documents and stash from prying eyes on this secret shelf.

Download from ThingiVerse

Cool thing for 3D printing #10: jar handle

Enhance empty jam jars with a printed handle. What could be easier?

Download from ThingiVerse

3D Printing Cool Thing #11: Plastic Wrench

A full size general purpose plastic wrench. Actually for screwing and unscrewing around the house.

Download from ThingiVerse

Cool thing for 3D printing #12: business card holder

"What a delicate yellowish hue, and the thickness is tasteful, oh my god, even the watermarks.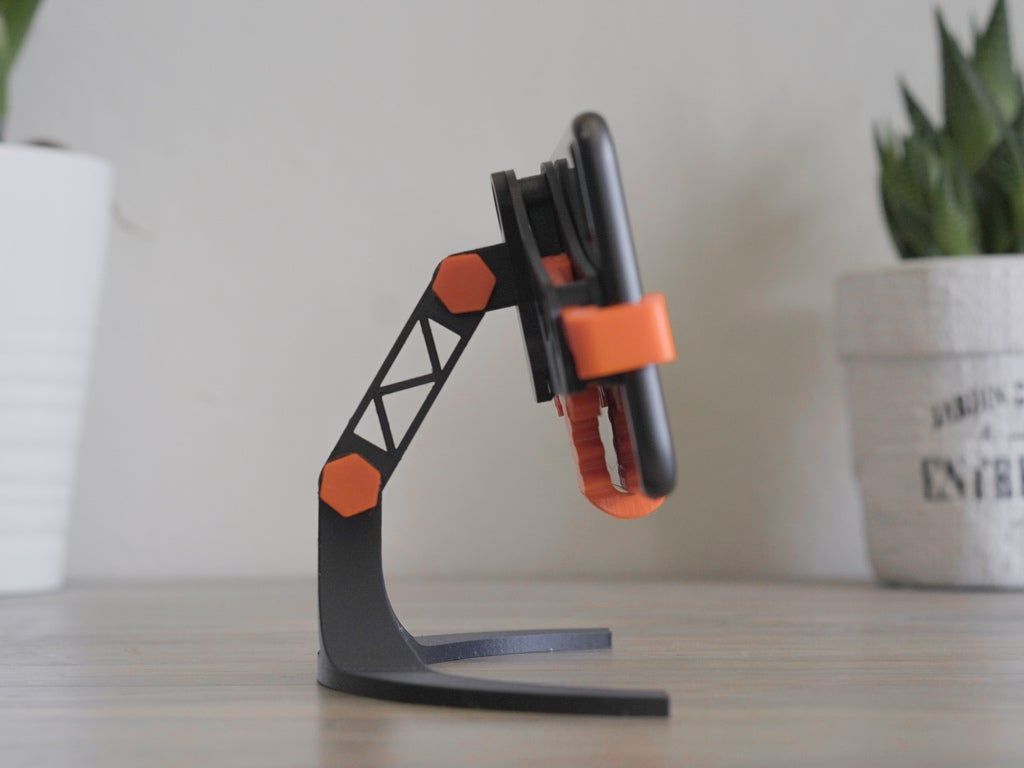 " Do you have such a business card? Find her a pair in the form of this business card holder, printed in its entirety (yes, already with a hinged lid). Instructions for adding a custom logo are included.
Download from ThingiVerse

3D Printable Cool Item #13: Alien Invader Shaped Toilet Paper Holder

Brighten up your bathroom with a functional printable model of a classic alien invader... ahem holding your toilet paper.

Download from ThingiVerse

3D Printing Cool Thing #14: lift platform

Here is a fully assembled lift platform. Printed in full. No need to fiddle with a bunch of details. The adjustable height can be used to lift or support an object of acceptable weight.

Download from ThingiVerse

3D Printing Cool Thing #15: Plant Drinker

Houseplants fallen victim to neglect? FORGET ABOUT IT. Print out this simple automatic plant drinker and your conscience will be clear.
Download from ThingiVerse

3D Printing Cool Item #16: earbud holder

We spend a lot of money buying headphones on the go, but we don't protect them enough when we use them. Hide your headphones safely in this 3D printed holder.

Download from ThingiVerse

3D Printing Cool Thing #17: Package Pen

We all know this situation. You trudge home from the supermarket, loaded with bags of groceries. The force of gravity causes plastic to crash into your palms, am I right? ENOUGH. Print these bag handles and forget about chafed palms forever!

Download from ThingiVerse

Cool thing for 3D printing #18: tablet stand

There are times when you need to free your hands when using your smart device, such as watching TV shows or cooking recipes. This simple stand supports 7" and larger tablets in both portrait and landscape modes.

Download from Pinshape

Cool 3D Printing Item #19: Plant Drinker #2

Another horticultural art contraption.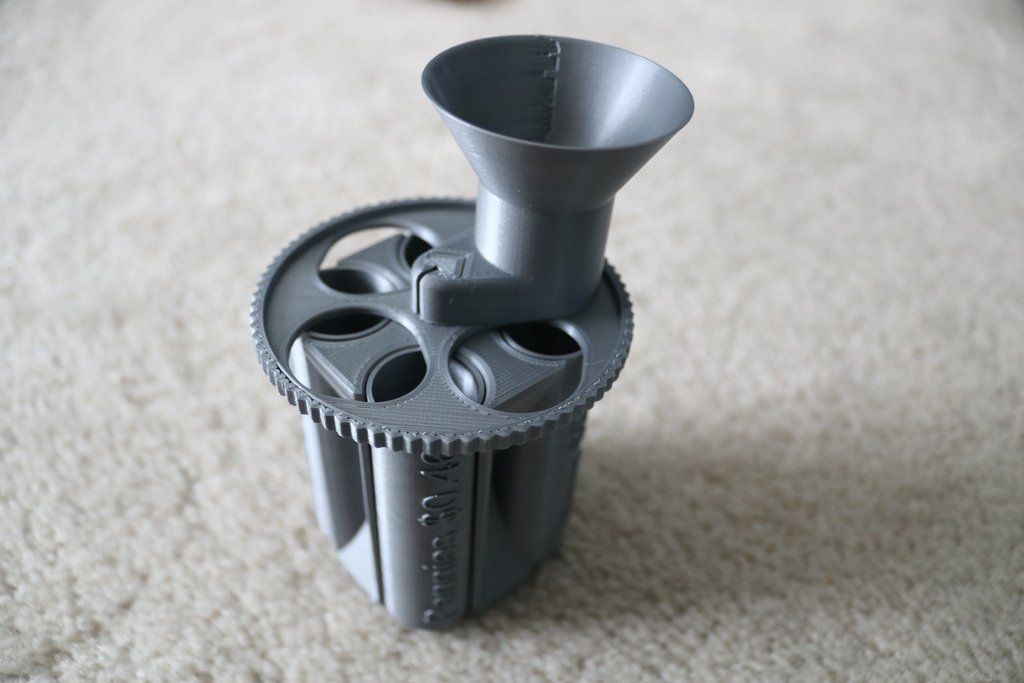 It is especially suitable for kitchen plants. The next time you buy fresh herbs for cooking, transplant them into this neat device and they'll stay fresh all week long.

Download from ThingiVerse

Cool thing for 3D printing #20: door stop

Tired of everyone slamming doors at home or in the office? Then you need an UNCOMPROMISING door stop. Light weight, child safe, designed for easy installation and easy fabrication on an FDM 3D printer. The creator of the stop also claims that the device can be used to repel zombie attacks, however this version has not been verified.

Download from ThingiVerse

3D Printing Cool Item #21: Windshield Scraper

If you want to quickly and easily get rid of snow and ice on your car windshield with this handy scraper. Printed without support, at the end there is a hole for a lace.

Download from ThingiVerse

3D Printing Cool Thing #22: Water Hose Control

This special nozzle regulates the flow of water in the garden hose, about 2 liters per minute.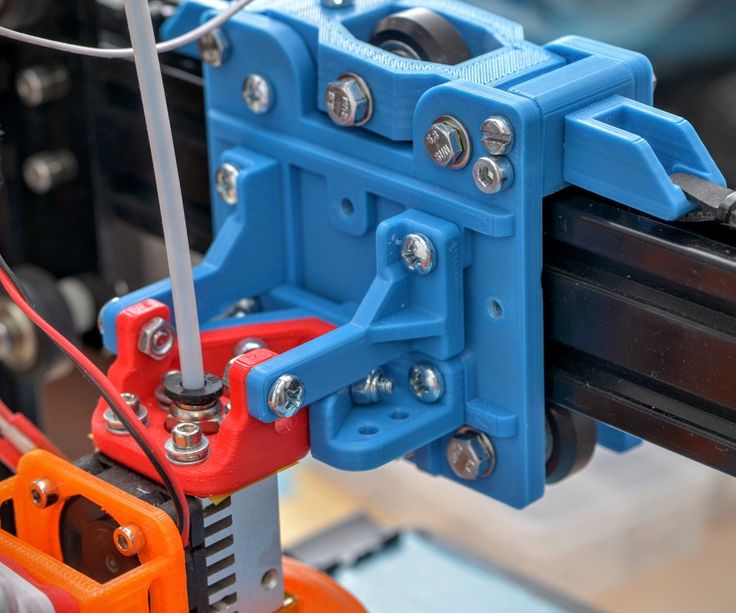 It's great if you have water limits set in the height of summer.

Download from ThingiVerse

3D Printing Cool Item #23: Modular Wine Rack

Whether you're new or a connoisseur in the world of wine, this modular wine rack is the perfect storage solution for your fine drink. bottles of WIRA. It can be expanded (or narrowed) according to your collection by printing only the required number of modules.

Download from 3DShook

Cool thing for 3D printing #24: whistle for protection

This original design whistle is easy to make and carry. Durable and very loud. How loud? How about 118 decibels? This is more than enough to get people to hear about your emergency.
Download from ThingiVerse

3D Printable Cool Thing #25: Apple Headphone Holder

Download from ThingiVerse9

3D Printable Thing: Cool Thing #20016 Holder of an umbrella for a wheelchair

Download with Myminifactory

Cool thing for 3D printing No.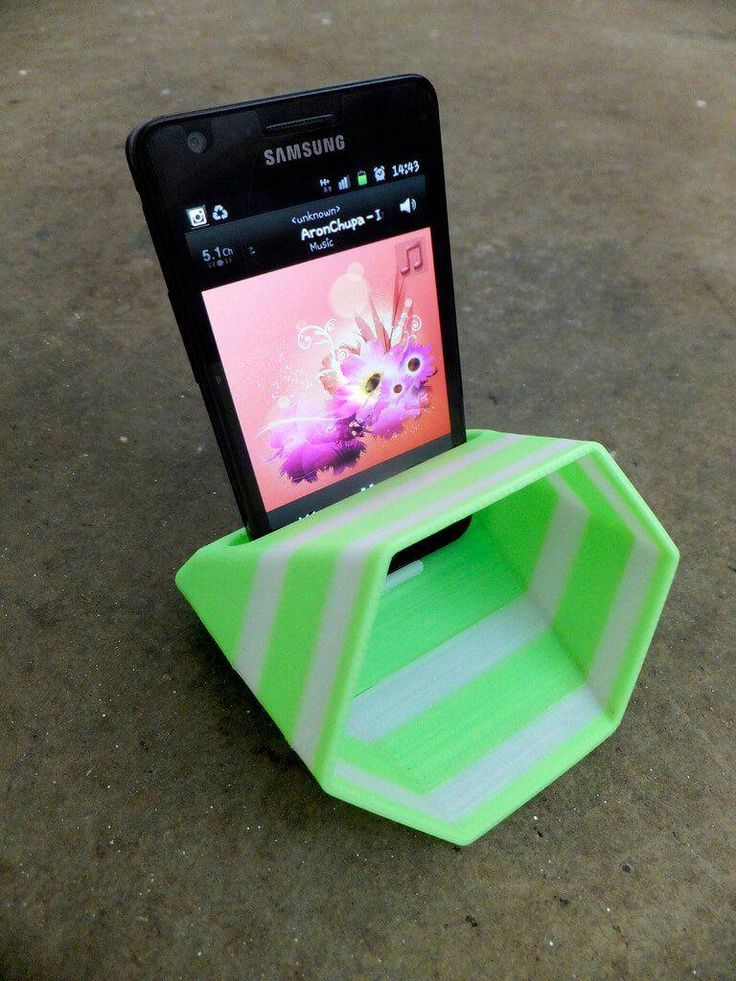 28: Protection for disk

9000
Download from Myminifactory
Cool thing for 3D printing No. 29: Form for Snegles
Download from ThingiVerse
Cool 3D Printable Item #30: Wine Bottle Protector
Download from MyMiniFactory170004
Cool thing for 3D printing No. 31: Pocket ashtray
download from Myminifactory
Cool Press No. 32: Rodist Roll for a glass 9000 9000 9000 9000 download from MYMINIFACTORY
3D Printable Cool Item #33: Apple Remote Stand
Download from MyMiniFactory
3D Printable Cool Item #34: Key Holder
Download with Myminifactory
Cool thing for 3D printing No. 35: Holder of the cutlery for people with disabilities
Download from Myminifactory
Current Passing No. 36: Cover wine bottle
Download from MyMiniFactory
Cool thing for 3D printing #37: Paper cup holder
download from Myminifactory
Cool thing for 3D printing No.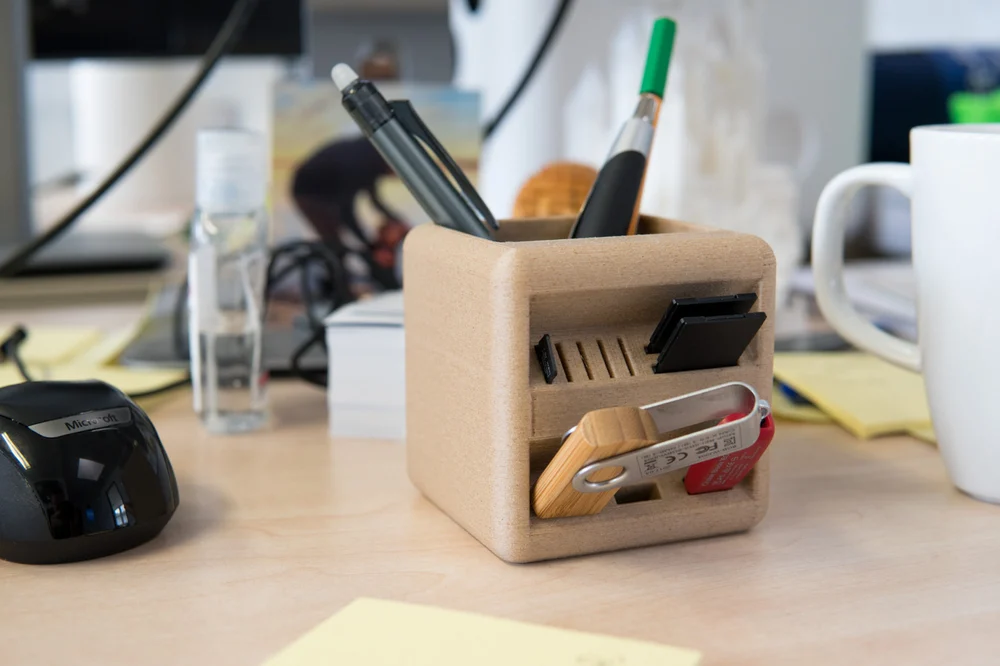 38: Case for blades
download from Myminifactory
Cool thing for 3D printing No. 39: Holder for a children from MyMiniFactory
3D Printable Cool Item #40: Towel Rack
Download from MyMiniFactory
3D Printable Cool Item #41: Holder for a glass
Download with Myminifactory
Cool thing for 3D Press No. 42: Holder for a phone in the shower
download from Myminifactory
Twisting thing for 3D printing No. 43: Holder No. 43: Holder No. 43: for beer glasses
Download from MyMiniFactory
Cool thing for 3D printing #44: MacBook Pro stand
download from Myminifactory
Cool thing for 3D printing No. 45: Protection for SD-Cart
download from Myminifactory
Cool thing No. 46: BATERIOUS 9000
Download from MyMiniFactory
3D Printable Cool Item #47: Ice Cream Cone Holder
Download from MyMiniFactory
Printable Cool Item #40016 shower set
download from Myminifactory
Cool Spring No.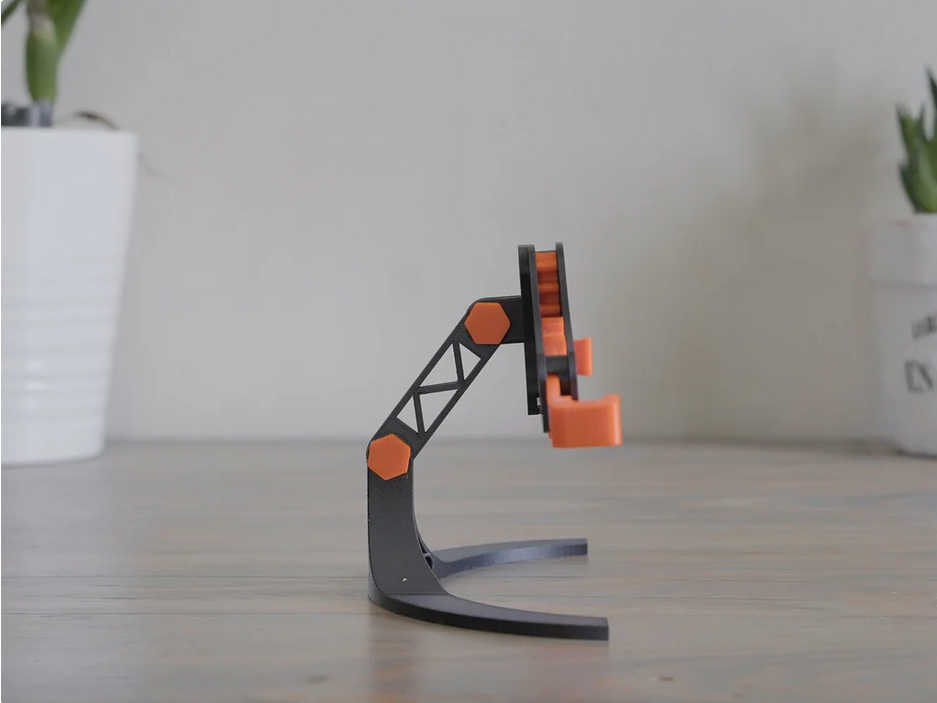 49: Evacal separator
download from Myminifactory
Cool Press No. 50 for 3D:
Download from MyMiniFactory
Want more exciting news from the world of 3D technology?
Follow us on social. facebook networks:
50 3D printing ideas
It seems that soon we will start drowning in useless things made for 3D printing projects. But you can do something that will really be useful! If you're running out of ideas, here's a list of 50 3D printable items you're unlikely to throw away.
Bag clip with screw cap
Now the clip for the package will have a new feature - a hole with a cover for quick access, as in the photo. This clip is easy to print and convenient to use. Strange that no one thought of this before. Author: Minkix Where to download: Thingiverse
Modular furniture connector
This connector allows you to quickly assemble modular furniture.
The default model is designed for 17×17 mm wood, but the size and material can be changed to suit your needs using a parametric file for customization. Author: LeFabShop Where to download: Cults
Sealant Cap
No more throwing away open tubes of sealant. The screw cap for the nozzle presses the o-ring tightly against the body of the tube and closes the access of air to the solvents inside. Author: The-Mechanic Where to download: Thingiverse
Laptop niche
Now the laptop will always be at hand, but hidden from prying eyes in a special niche that is attached to the bottom of any coffee table. Author: Too Snide Where to download: Thingiverse
Phone holder - Candice
Elegant and simple, perhaps the lightest thing you can 3D print. Author: Clem.C2 Where to download: Cults
Polypanel
The idea for Polypanels came from Devin Montes.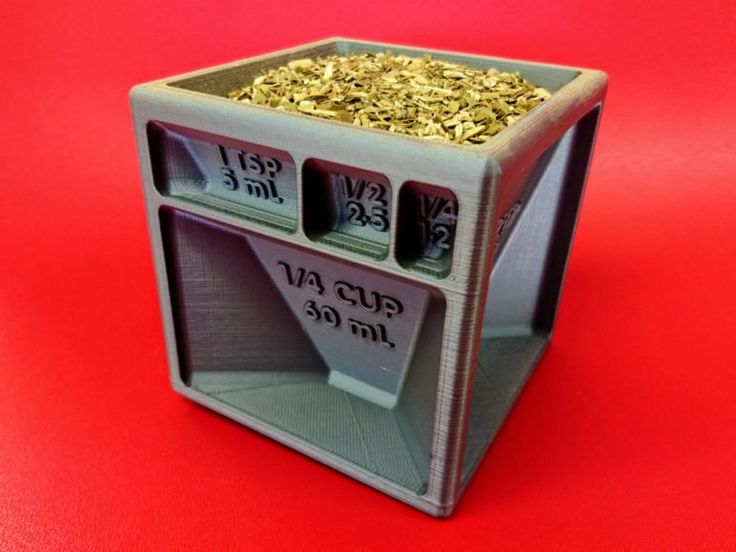 A polypanel is a series of three-dimensional building blocks. The individual elements of a Polypanel look simple, but if you print a lot of them and different types, you can create all sorts of complex designs. Something like LEGO where you can design each brick. Author: MakeAnything Where to download: MyMiniFactory
Clothes hook
This coat hook is designed as an E3D head and can be printed multiple times to fit all your clothes. Author: Filar3D Where to download: Cults
Plant Pot
This anatomical brain flower pot is easier to print than it looks, creator DrFemPop says. For assembly, it is only necessary to glue the parts after printing. It turns out an original house for plants. Author: DrFemPop Where to download: Cults
Door holder
This is a simple solution for holding a door. Double-sided adhesive tape is sufficient for surface mounting.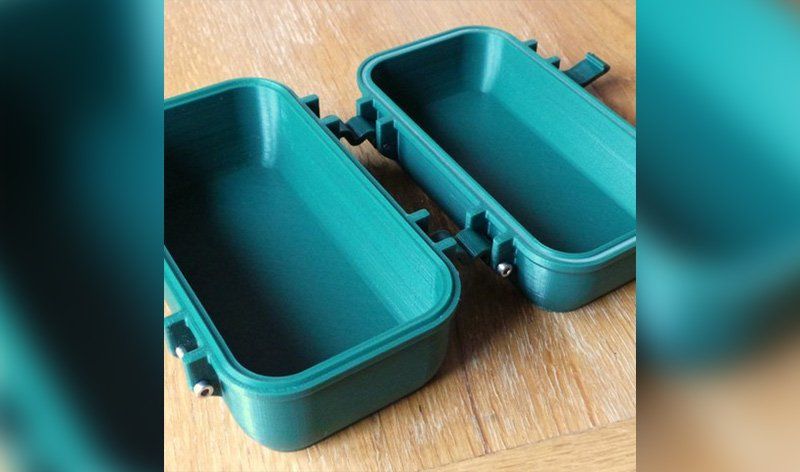 Author: Akiraraiser Where to download: Thingiverse
Piggy bank
A simple piggy bank for beginners, no complicated settings. Author: lecaramel Where to download: Thingiverse
Wire Ties
Such a screed is perhaps the simplest and most ingenious of all devices. Clips are printed as a whole sheet at once, and then the required amount can be cut off from it. Author: Sunshine Where to download: Cults
Roller ruler
An indispensable device if you need to measure the length of something non-linear: a piece of rope, a curved line, a perimeter with bends, etc. The ruler is called Geneva and has a step of 5 mm. Author: MechEngineerMike Where to download: Thingiverse
Forceps
This small solid piece of plastic may well replace your pliers / pliers. These forceps take the force to the handles and redistribute it at the end of the grip.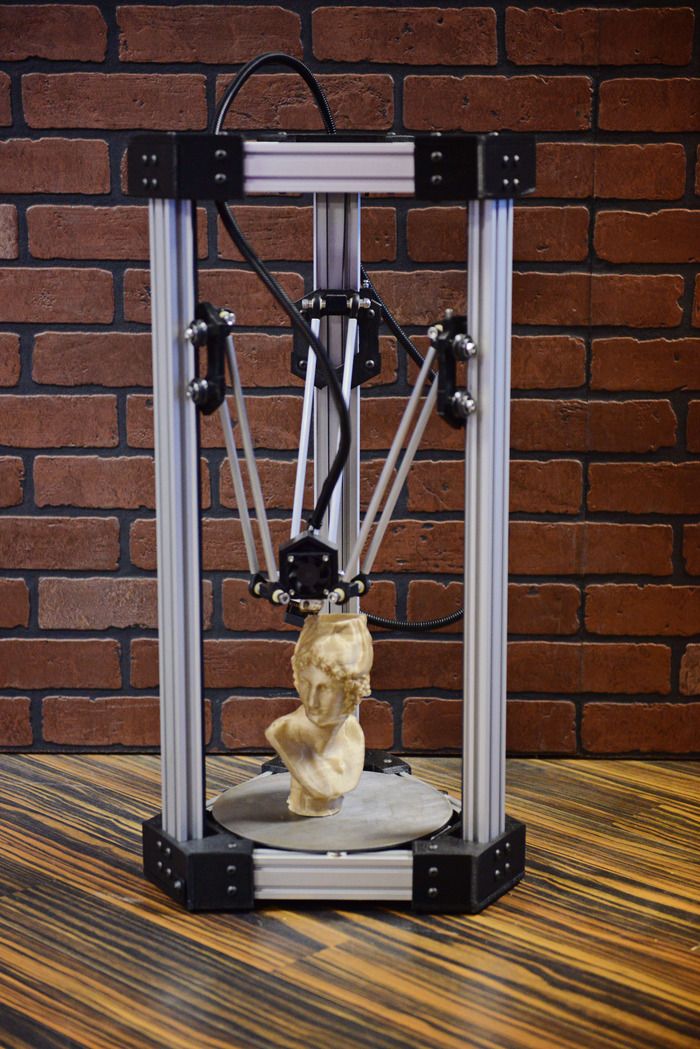 It's definitely pliers. Just smarter. Author: BYU CMR Where to download: Thingiverse
Cylindrical textured box
Beautiful tube from Syboulette, decorated with hexagons. Well suited as a kitchen utensil for storing oatmeal, rice and other crumbly substances. Author: Syboulette Where to download: Cults
Door Stop
This restraint is made in the image of the Guyer-Anderson cat statue, housed in the British Museum. The design is hollow, which allows you to fill the limiter with something for additional weight. Author: Duaneindeed Where to download: Cults
Plague doctor mask
Not exactly the most useful thing on the list since the bubonic plague is a thing of the past. But a mask can come in handy, for example, when you need to clean up after your pet. And you can also go to the carnival in it. Author: Odrivious Where to download: Cults
Universal spool holder
This adjustable spool holder uses a spring and an adjustable rewind clutch.
It's the perfect place to store those pesky wires. Who made it: Vincent Goenhuis Where to download: Thingiverse
Rugged waterproof box
This tight-fitting box will keep things from getting wet. Print it in PLA or PETG, add a flexible TPU seal and M3 screws for the spring hinge, and you're done. Author: ZX82 Where to download: Cults
Dice
This dice is suitable for flat 3D printing and has a face size of 16 mm. Author: Devin Montes (MakeAnything) Where to download: MyMiniFactory
Dismountable hanger
Really cool coat rack. That's all there is to say about her. Author: Komaru Where to download: Thingiverse
Business card holder
Great for showing off your new business cards to your Wall Street friends. What could be more delightful than this Zippo card holder with flip-top lid. Author: PentlandDesigns Where to download: Cults
Pen & Pencil Holder
Iceberg or melting beehive? Be that as it may, this is a handy pen and pencil holder that is cheaper to print than to buy.
Author: BeeVeryCreative Where to download: Cults
Groovi Monster Amplifier
This is a passive smartphone audio amplifier that looks stylish and does the job well. It's called Groovi Monster for a reason. Author: 3DShook Where to download: Cults
Cup holder
It can be used not only as a cup holder, but also as a hot plate. The dimensions of the template are easily adjusted to suit any size cookware. Author: jmdbcool Where to download: Thingiverse
Clamp
Designed for fixing various materials, including the ends of the wire in the coil. Also great as a clothespin replacement. Author: Med Where to download: Cults
Pencil case
Suitable for storing all desktop trifles and trinkets (memory cards, rubber bands, pencils, paper clips, etc.). Author: Monkey3D Where to download: Cults
Headphone holder
This is a duck.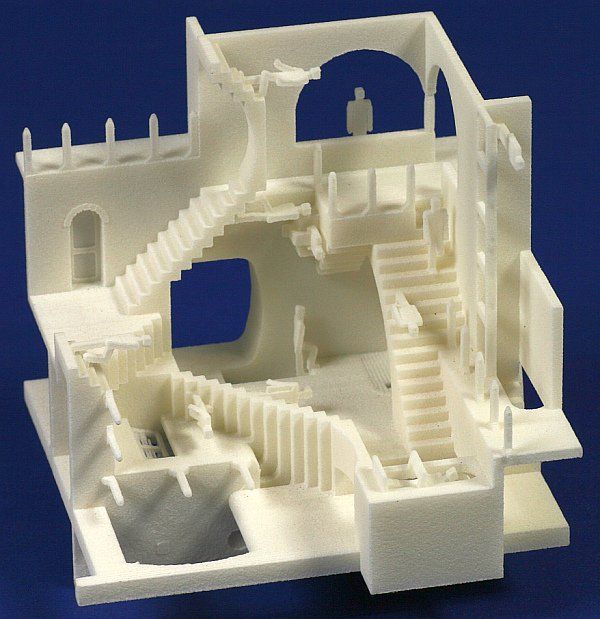 Yes, you can hang headphones on it. Author: Toshi_TNE Where to download: Thingiverse
Succulent Pot
Fancy geometric pots for your growing succulent collection. These small pots can be configured to be connected together. Author: PrintFutura Where to download: Cults
Survival whistle
This is a survival whistle with original design. It is durable, easy to make and very loud (118 dB is more than enough to be heard in an emergency). Author: Joe Zisa Where to download: Thingiverse
Dimensional Cube
A simple and original measuring cube for the kitchen. On each side there are recesses for measuring the volume of ingredients (in cups - according to the American system, and in metric units for everyone else). It is best to print with PETG material, it is the safest for products. Author: iomaa Where to download: Thingiverse
Hinge
This is a parametric hinge, the dimensions of which can be adjusted to specific needs.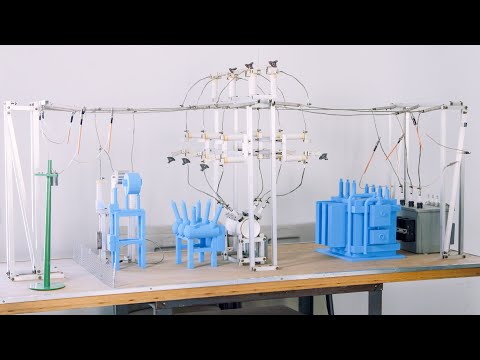 Author: Rohin Gosling Where to download: Thingiverse
Car eyeglass holder
Attaches to your car's sun visor. Glasses will always be at hand. Author: Trevor Long Where to download: Thingiverse
Opener
The simplest things are usually the most useful. Convenient and easy to print opener. Covers the sharp edges of the cork as much as possible, protecting you from injury. Author: Jeremy Peterson Where to download: Thingiverse
Superhero Keychains
Sometimes you need to remind yourself of your hidden superpowers. Stylish and cool keyrings are well suited as a small gift. Author: Formbyte Where to download: Cults
Headphone stand
It will be useful for music lovers and gamers who use headphones a lot and often. After all, now they will no longer roll around anywhere. Author: MakerBot Where to download: Thingiverse
Bag Clip
The model consists of two printed parts.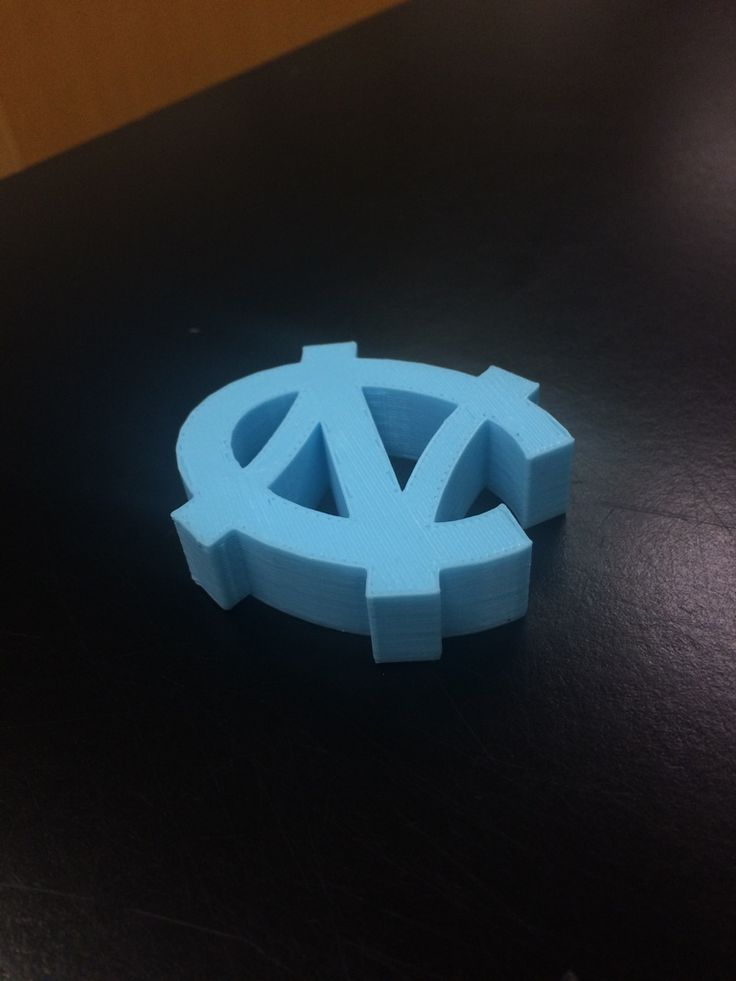 Allows you to keep packages closed and keep food fresh longer. Author: Walter Hsiao Where to download: Thingiverse
Plastic key
A handy wrench, but you shouldn't choose soft plastic to make it. Author: Daniel Noree Where to download: Cults
Sliding plate
You no longer need to keep in mind whether cups are clean or dirty now in the dishwasher! With the help of a special mechanism, the slider easily changes the inscription on the plate. Who made it: MiddleFingerBoss Where to download: Thingiverse
Folding basket
Cool thing for picnics. A folding square basket with five sections is printed from several parts and then glued together. For product safety, it is recommended to use PETG plastic. Author: PatternToPrint Where to download: Cults
Self-watering plant pot
Houseplants are dying from your forgetfulness? This will not happen again! This pot will water them by itself, and your conscience will be clear.
Author: Parallel Goods Where to download: Cults
Maze Gift Box
Cash is not the most original gift. But if you present them in such a gift box, your friend will surely like it. The lucky recipient will have to work hard to get to the prize, because there is only one right way. Author: Robert Where to download: Thingiverse
Wired headphone holder
Now the headphones will be protected from tangling and breakage. Author: Robert Where to download: Thingiverse
Tube Wringer
It will help squeeze out the contents of the tube to the last drop. Wide enough to fit most tubes on the market. Printed in three separate parts. Author: Justin Otten Where to download: Thingiverse
Webcam shutter
The best thing for the paranoid and just for those who are uncomfortable being under the gun of a webcam. Instead of sticking tape or sticky tape over the lens, attach a slider shutter to the body and open it when you need a video call.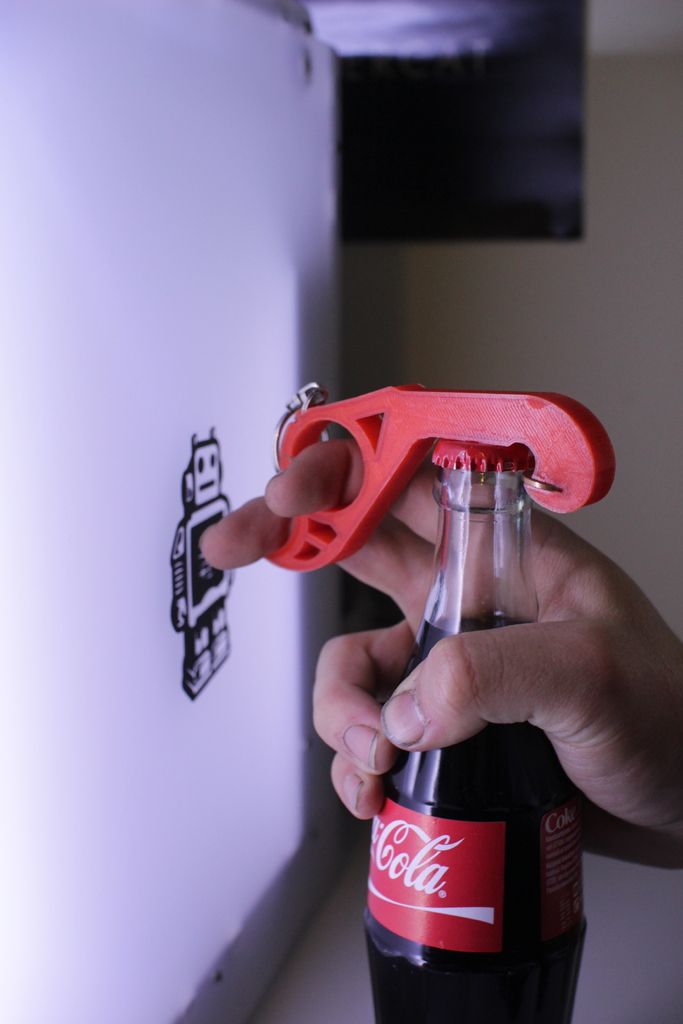 Author: Horizon Lab Where to download: Cults
Composite hexagonal boxes
Useful to free the table from the noodles of cables, wires and just every little thing. The design can be easily expanded if necessary. Author: Dan O'Connell Where to download: Cults
Wall shelf for phone
Attach the shelf to a power outlet and place your phone on it while charging. The model also has a corner slot that holds your smartphone or tablet upright for watching videos. Author: Tosh Sayama Where to download: Cults
Card Shuffle Machine
Awesome item for poker lovers. This device will help to shuffle the cards and deal them during the game. Author: LarsRb Where to download: MyMiniFactory
Box with secret lock
Box for storing things in a place inaccessible to prying eyes with a secret multi-stage opening mechanism.