Pekk 3d printer
2022 Guide to PEEK 3D printers (and PEKK, ULTEM/PEI)
Introduction
PEEK, like PEI (ULTEM) and PEKK, is a high-performance polymer (a.k.a. "ultra polymer" and sometimes "super polymer") that is able to maintain its mechanical properties in challenging environments. Its continuous use temperature (CUT) can go over 250°C, and it is resistant to almost all chemicals except for nitric and sulphuric acids. For decades, this high-performance thermoplastic has been used in demanding industries such as aerospace, oil and gas, and more.
The 3D printing of high-performance polymers like PEEK is, however, a challenge. It requires a high-temperature extruder and a heated chamber – among other tightly monitored elements – above and beyond what standard FFF 3D printers offer. And whereas the PEEK 3D printer market used to be a niche with very few players, today, many manufacturers claim that their printers are suitable for PEEK and PEI 3D printing.
Aniwaa's 3D printer catalog lists over 90 high-temperature 3D printers!
A few sample parts in high-performance polymers such as PEEK, PEKK, and ULTEM from 3DGence. Source: Aniwaa
But boasting high-temperature extruders and heated chambers is often not enough. Thus, our goal here is to select high-temperature 3D printers that stand out from the rest, and not only in terms of hardware. We also take into account a range of factors such as manufacturer maturity, feedback from our network, availability, and distribution.
Of course, this doesn't mean they're the only ones out there, but they are some of the most reliable solutions for high-performance polymer AM (additive manufacturing). We mention a few cost-effective options and industry-specific machines in separate sections so as to provide a comprehensive overview nonetheless.
We work with a large number of distributors and brands worldwide– contact us for a personalized recommendation based on your project and location.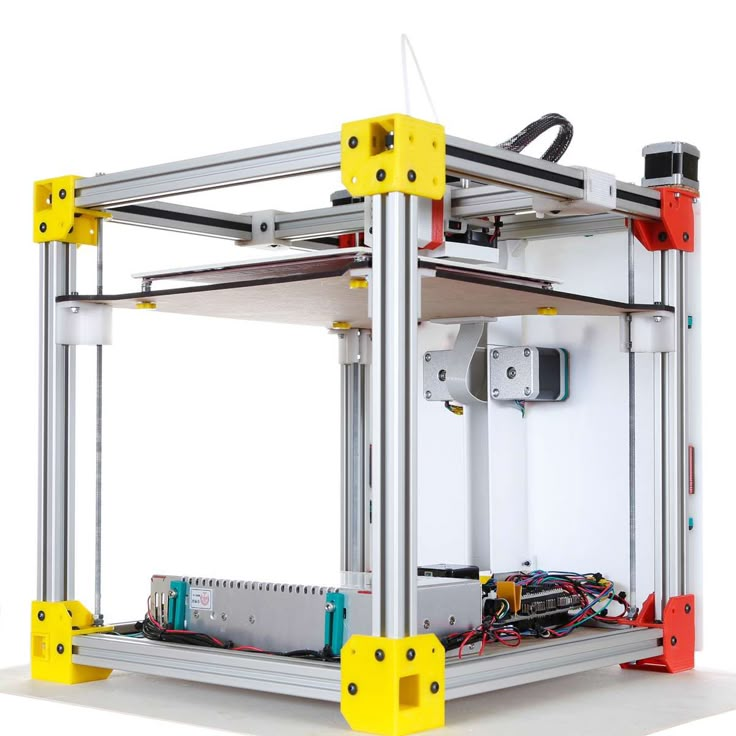 High-temperature 3D printers 2022: our selection
The table below recaps our selection of some of the best PEEK 3D printer options. The goal is to provide a quick, visual overview of the market; there are of course numerous other factors to take into account (certifications, software, customer service, …) to get the full picture for each solution and eventually make the right choice.
Brand
Product
Build size
Country
Price

Approximate starting prices based on supplier-provided information and public data. Prices may vary by region, over time and do not include additional products or services (taxes, shipping, accessories, training, installation, …).

INTAMSYS
FUNMAT PRO 410
305 × 305 × 406 mm12.01 × 12.01 × 15.98 in
China
$ 25,00025 654 €22,534 £3,634,125 ¥
Quote
Apium
P220
220 × 175 × 160 mm8.66 × 6. 89 × 6.3 in
Germany
$ 29,00025 000 €26,140 £4,215,585 ¥
Quote
3DGence

This brand is a certified partner from our network.

INDUSTRY F421
380 × 380 × 420 mm14.96 × 14.96 × 16.54 in
Poland
$ 50,00050 000 €45,068 £7,268,250 ¥
Quote
AON3D

This brand is a certified partner from our network.

AON M2+

This product has been reviewed by our team.

450 × 450 × 565 mm17.72 × 17.72 × 22.24 in
Canada
$ 59,40060 954 €53,541 £8,634,681 ¥
Quote
miniFactory
Ultra
330 × 180 × 180 mm12.99 × 7.09 × 7.09 in
Finland
$ 65,00065 000 €58,589 £9,448,725 ¥
Quote
3ntr
Spectral 30
300 × 300 × 300 mm11.81 × 11.81 × 11.81 in
–
$ 110,000112 879 €99,150 £15,990,150 ¥
Quote
Stratasys
Fortus 450mc
406 × 355 × 406 mm15. 98 × 13.98 × 15.98 in
–
$ 149,000116 000 €134,303 £21,659,385 ¥
Quote
Roboze
ARGO 500
500 × 500 × 500 mm19.69 × 19.69 × 19.69 in
Italy
upon request
Quote
Expand to see more specs
Note: There are over 90 printers that are supposedly capable of 3D printing PEEK and other high-performance materials. This is a shortlist of what we believe to be some of the best PEEK 3D printers on the market.
The products in the table are ranked by price (low to high).
Brand
Product
Build size
Build volume
Extruder temp.
Build plate temp.
Build chamber temp.
Country
Price

Approximate starting prices based on supplier-provided information and public data. Prices may vary by region, over time and do not include additional products or services (taxes, shipping, accessories, training, installation, …).

INTAMSYS
FUNMAT PRO 410
305 × 305 × 406 mm12. 01 × 12.01 × 15.98 in
37.77 L
500°C
160°C
90°C
China
$ 25,00025 654 €22,534 £3,634,125 ¥
Get a quote
Apium
P220
220 × 175 × 160 mm8.66 × 6.89 × 6.3 in
4.77 L
540°C
160°C
180°C
Germany
$ 29,00025 000 €26,140 £4,215,585 ¥
Get a quote
3DGence

This brand is a certified partner from our network.

INDUSTRY F421
380 × 380 × 420 mm14.96 × 14.96 × 16.54 in
60.65 L
500°C
180°C
180°C
Poland
$ 50,00050 000 €45,068 £7,268,250 ¥
Get a quote
AON3D

This brand is a certified partner from our network.

AON M2+

This product has been reviewed by our team.

450 × 450 × 565 mm17.72 × 17.72 × 22.24 in
114.41 L
500°C
200°C
135°C
Canada
$ 59,40060 954 €53,541 £8,634,681 ¥
Get a quote
miniFactory
Ultra
330 × 180 × 180 mm12. 99 × 7.09 × 7.09 in
10.69 L
480°C
250°C
250°C
Finland
$ 65,00065 000 €58,589 £9,448,725 ¥
Get a quote
3ntr
Spectral 30
300 × 300 × 300 mm11.81 × 11.81 × 11.81 in
27 L
500°C
300°C
250°C
–
$ 110,000112 879 €99,150 £15,990,150 ¥
Get a quote
Stratasys
Fortus 450mc
406 × 355 × 406 mm15.98 × 13.98 × 15.98 in
58.52 L
450°C
350°C
350°C
–
$ 149,000116 000 €134,303 £21,659,385 ¥
Get a quote
Roboze
ARGO 500
500 × 500 × 500 mm19.69 × 19.69 × 19.69 in
125 L
550°C
–
180°C
Italy
upon request
Get a quote
Below, we mapped these PEEK 3D printers by price and chamber temperature. Again, there are other factors to take into account (manufacturer maturity, customer service, warranties, material choice, certifications, etc.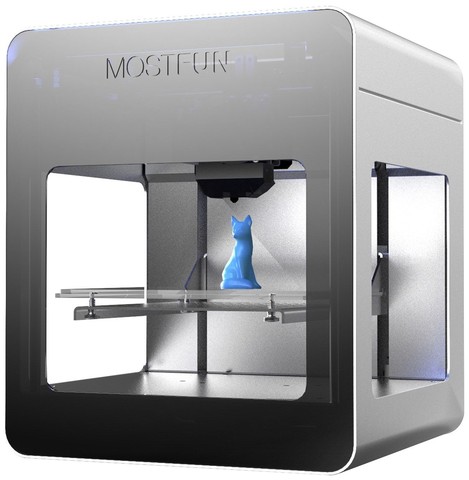 ) – this is just a preliminary, simplistic view of the high-temperature 3D printer market.
An overview of our 2022 PEEK 3D printer selection
In this section, we give some more context and information about each high-temp 3D printer from our selection.
INTAMSYS has been producing high-temperature 3D printers for several years. The FUNMAT PRO 410 is one of the company's most affordable solutions along with the FUNMAT HT.
This entry-level solution for high-performance polymer 3D printing features a large build volume, a dual extruder, and sensor-assisted bed leveling.
Contact manufacturer Get a quote Add to comparison
This German 3D printer provides a smaller build volume than others on our list, but its adaptive heating system is an uncommon characteristic that is essential for compliance with very tight tolerances.
Repeatability is definitely one of the Apium P220's main advantages, and makes it one of the best PEEK 3D printers on the market.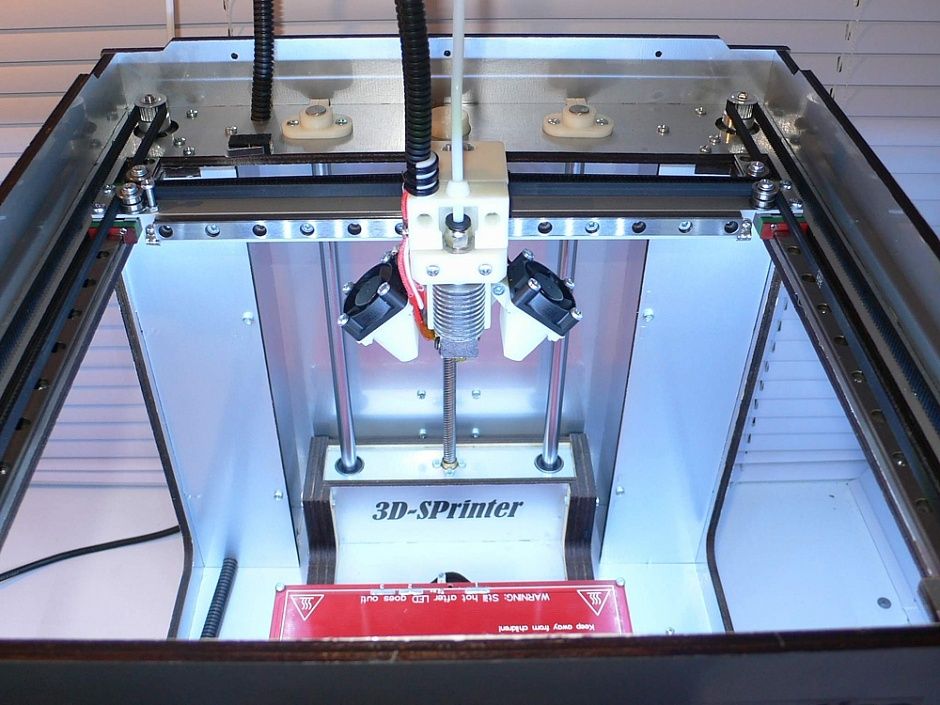 Contact manufacturer Get a quote Add to comparison
AON3D is a Montreal-based AM hardware, software, and material company that aims to make industrial 3D printing accessible to businesses. Its AON M2+ printer offers a precision-controlled 3D printing environment for high-performance polymers.
The AONM2+ is one of the only high-temperature 3D printers to offer independent dual extrusion. In addition, it offers one of the largest build volumes in its category. This 3D printer has been used to produce parts with ultra polymers for the Peregrine moon lander.
Contact manufacturer Get a quote Add to comparison
3DGence's Industry F420 is an enlarged, upgraded version of the Industry F340, a 3D printer for PEEK that we've featured before.
It boasts even higher temperatures, as well as a new filament chamber that can hold up to four spools and keep them heated at 50°C.
Contact manufacturer Get a quote Add to comparison
Paired with miniFactory's AARNI process monitoring system, the Ultra is able to deliver certifiable 3D printed parts.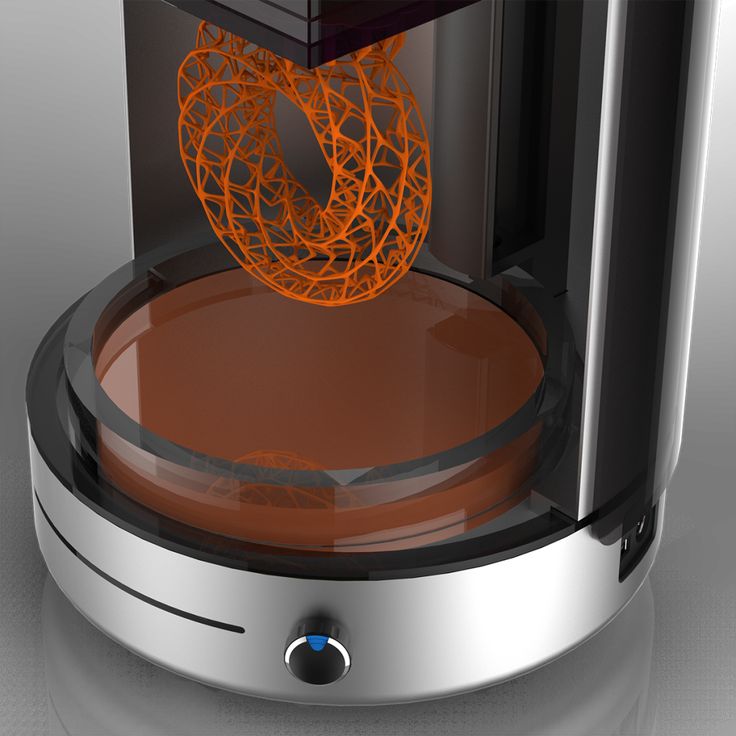 It's equipped with an annealing system as well, making it possible to enhance part quality and dimensional stability. The printer's heated filament chamber keeps materials prepped at 120°C.
Contact manufacturer Get a quote Add to comparison
Italian manufacturer 3ntr has been producing high-temperature 3D printers for several years, but the Spectral 30 is their first printer to be officially dedicated to PEEK and PEI.
With its quadruple 500°C extruders, 300°C build plate, 250°C build chamber, and 110°C filament bay, the Spectral 30 is hard to match. This 3D printer also features a door safety feature: the door is locked until the temperature has descended to 55°C.
Contact manufacturer Get a quote Add to comparison
Stratasys produces some of the best professional and industrial printers on the market. While their systems used to be limited to Stratasys-branded materials, they're now (h3 2022) compatible with Stratasys-validated materials from other brands.
Materials that have not been validated by Stratasys can also be used, but with an annual Open Material License subscription.
The material choice for the Fortus 450mc includes ULTEM 1010 and ULTEM 9085, and a range of ABS, PC, ST, PEKK and PA-based filaments. Stratasys markets the Fortus 450mc as a reliable machine that doesn't require particular skills or advanced knowledge of 3D printing.
Contact manufacturer Get a quote Add to comparison
The Roboze ARGO 500 is an industrial-grade solution from Roboze, an Italian manufacturer that has dedicated itself to the high-temp 3D printer sector since 2014. The ARGO 500 sits at the middle of the company's ARGO production series, in between the smaller ARGO 350 and larger ARGO 1000.
Roboze's high-temperature 3D printer controls, analyzes and stores all of the information and parameters from each print in its onboard, industrial B&R computer. This means that each part can be certified.
Contact manufacturer Get a quote Add to comparison
There are a few other brands that produce good quality PEEK and PEI printers, which almost made it to the main list.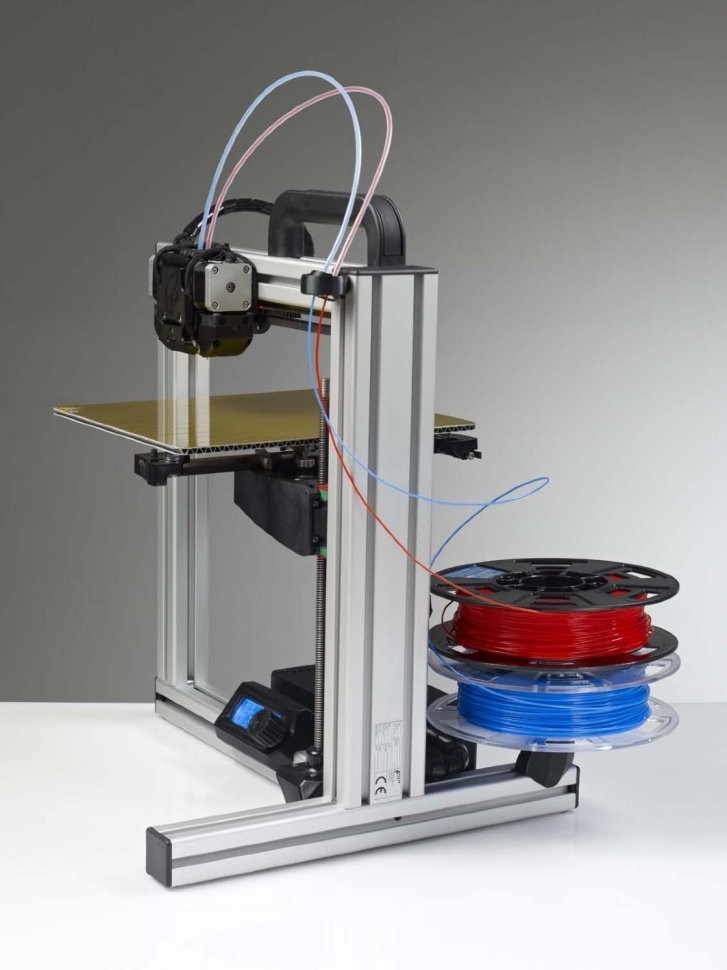 However, we didn't include them for different reasons (e.g. product not yet released, limited distribution network, and/or technical specs or features not up to par with the rest of the list, etc.).
Tip: Use our 3D printer catalog to see the full list of high-performance polymer 3D printers!
Alternative PEEK 3D printers for specific needs
While the high-temperature 3D printers from our selection are excellent options for most applications, some use cases require more specific solutions. Here are a few examples.
Medical PEEK 3D printing
PEEK is a great contender for medical applications. It is namely used for long-term medical implants, as medical-grade PEEK is biocompatible and highly resistant. With certified materials and certified AM systems, it is possible to produce certified medical parts.
Another notable benefit is that PEEK implants, in contrast to metal implants, don't interfere with scanning machines (MRI, CT, x-rays, …).
The three main medical PEEK 3D printer brands are Apium, VeraShape, and Kumovis.
Apium M220
VeraShape VSHAPER MED
Kumovis R1
Cost-effective PEEK printers
If you have a smaller budget but you're willing to spend more time on tweaking and adjusting, there are more affordable options out there such as:
CreatBot PEEK-300
IEMAI MAGIC HT PRO
INTAMSYS FUNMAT HT
Affordable PEEK printer prices can start from around $5,000. They are able to print PEEK, but the resulting quality may not meet your standards, especially in terms of repeatability. These machines are however more than capable of printing other engineering-grade materials.
Custom PEEK 3D printers
Some brands like Tobeca, Qualup (SpiderBot), or Hyrel 3D aren't widespread but offer interesting, tailored solutions for PEEK 3D printing.
Their custom PEI/PEEK 3D printers can be suitable for R&D applications or any case where specific sizes and components are needed.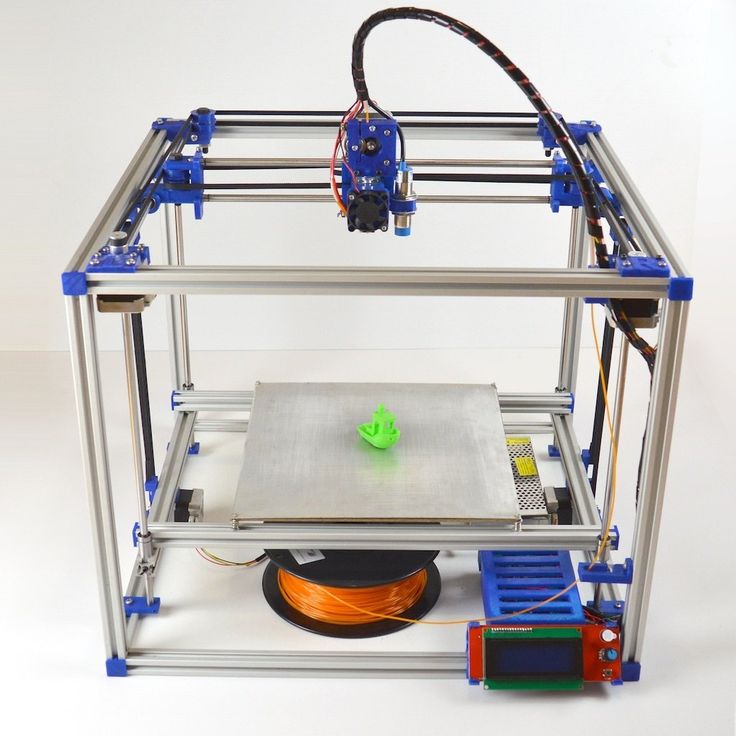 Large, industrial PEEK 3D printing systems
Warpage is often an issue when 3D printing large parts. Hence, 3D printing large parts with a thermoplastic as challenging as PEEK is double the risk.
Some manufacturers that are specialized in large-scale 3D printers claim that they are also able to print PEEK (e.g. Cincinnati, BigRep, CEAD, Cosine Additive, etc.).
We know the PEEK printer market like the back of our hands. Contact us now to save time and receive expert advice based on your needs and budget. We'll put you in touch with the right manufacturer or PEEK 3D printer distributor near you.
Key characteristics and properties of PEEK
Pros of PEEK filament
PEEK is a dimensionally stable, semi-crystalline thermoplastic. It can tolerate significant changes in temperature, humidity, and other conditions.
Here are some of the main benefits of PEEK:
Useful operating temperature (a. k.a. continuous use temperature) of up to 250°C-260°C
Low flammability and low levels of toxic emissions during combustion
High mechanical strength
Low moisture absorption; water and steam resistant
Chemical resistance (with exceptions)
Biocompatible
Lightweight
PEEK drawbacks
This material also has a few limits:
Complex to 3D print
PEEK is expensive
Low impact strength
Non-resistant to UV light
Alternative high-performance materials
PEEK isn't the ultimate "one size fits all" material. In many cases, other engineering materials or fiber-filled materials (composites) can substitute the need for PEEK. Here are a few examples.
PEKK (Poly Ether Ketone Ketone): a good alternative to PEEK
PEKK and PEEK are both part of the same polymer family called PAEK (Poly Aryl Ether Ketone). They boast similar properties in terms of strength, chemical resistance, and more.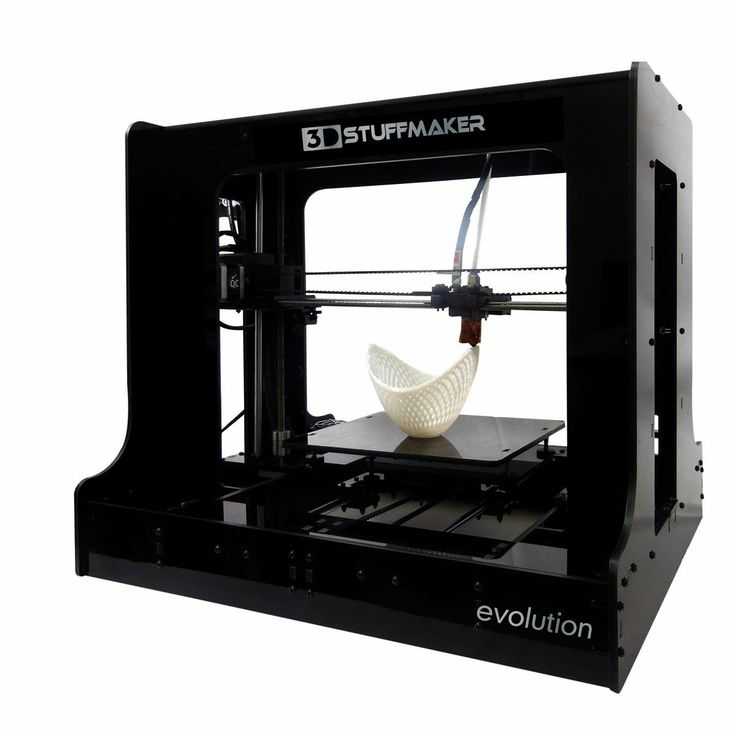 However, PEKK can be easier to 3D print than PEEK.
It is possible for filament manufacturers to tweak its melting point, and therefore generally requires lower temperatures. PEKK can also have a slightly higher glass transition temperature (Tg) than PEEK.
PEEK vs. ULTEM (PEI)
PEEK and ULTEM® (PEI) are quite similar, but have their differences:
Cost: ULTEM® is more cost-effective than PEEK.
Impact strength: PEI has lower impact strength than PEEK.
Tensile strength: PEEK has higher tensile strength than PEI.
Certifications: ULTEM® (especially the ULTEM® 9085 blend) has received numerous aerospace certifications and is easier to 3D print.
Temperature resistance: PEEK features higher temperature resistance than PEI.
Printability: ULTEM® is generally easier to 3D print than PEEK is.
Comparison data for PEEK, PEI (ULTEM®), PC (Polycarbonate), Nylon and ABS.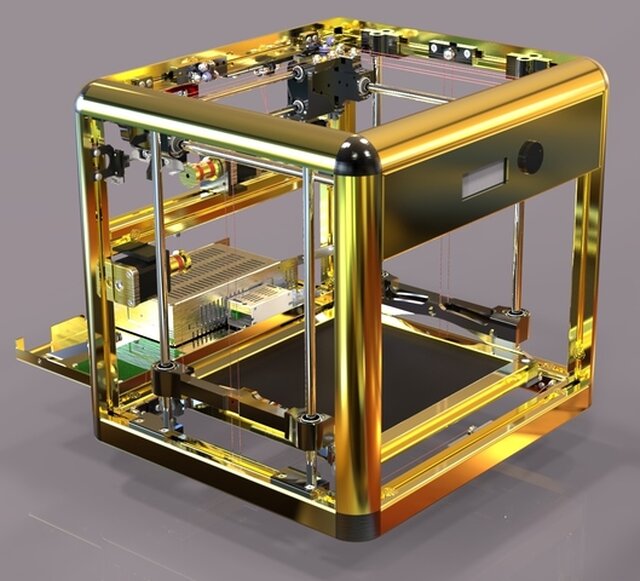 Source: Aaron Louis Technology
What's the difference between PEI and ULTEM?
ULTEM® is actually a family of PEI products that was patented and developed at General Electric in the 1980s. SABIC, a company based in Saudi Arabia, acquired GE's Plastics Division several decades later and now manufactures ULTEM® in the form of resins or foam. 3D printing material providers then transform it into granulates, filament, etc.
Continuous fiber reinforcement
It is also possible to reinforce PEEK or PEKK parts with a continuous strand of carbon fiber. This makes it possible to benefit from high-performance material properties (e.g. chemical resistance) while bringing a drastic increase in part strength.
A PEEK printed part reinforced with continuous fiber on the Anisoprint PROM IS 500. Source: Aniwaa (Composer A4 review)
Chopped fiber reinforcement ("filled" materials)
There are a number of "filled" material options.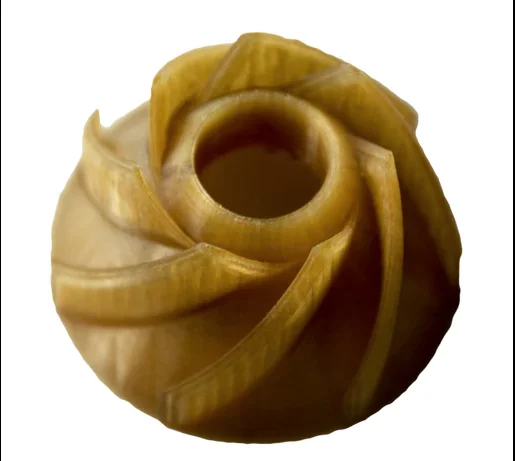 A filled material is a material that has been reinforced with, for example, chopped fibers such as carbon fiber or glass fiber. These materials are considered composites and can be good alternatives in some cases (learn more about composites here).
Common examples of filled materials include PEEK-CF (a carbon-fiber-enforced PEEK) and PA-CF (carbon-fiber-enforced Nylon).
Main requirements for 3D printing PEEK and PEI high-performance polymers
High-temperature extruder
The melting point for PEEK materials is 343°C. This means that the extruder needs to be able to reach that temperature or higher. The hotend extruder must also be all-metal and be resistant to abrasion.
Heated print bed
To print PAEK high-performance polymers, a heated bed is mandatory, and it must be able to reach temperatures of 120°C at the very least. This ensures correct adhesion and overall 3D print quality.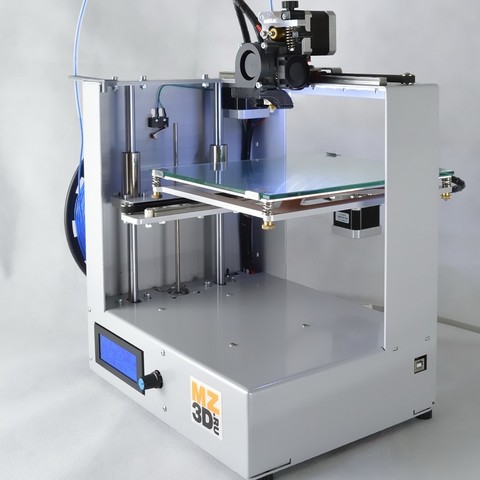 Closed, heated chamber
PEEK is highly prone to shrinkage and warpage (sometimes called warping). Ideally (and this is especially important for larger parts), the chamber temperature should be able to go up to or over 143°C, which is PEEK's glass transition temperature (Tg).
The team at Vision Miner explains heated chambers very well in the video below:
It is extremely important to be in control of these temperatures and to keep them constant, as fluctuations can easily affect print quality. However, these aren't the only conditions for printing high-quality PEEK parts; post-treatment also plays a major role.
In order for PEEK to crystallize as well as possible – and thus for the printed parts to be as strong and stable as possible – the material must be cooled gradually.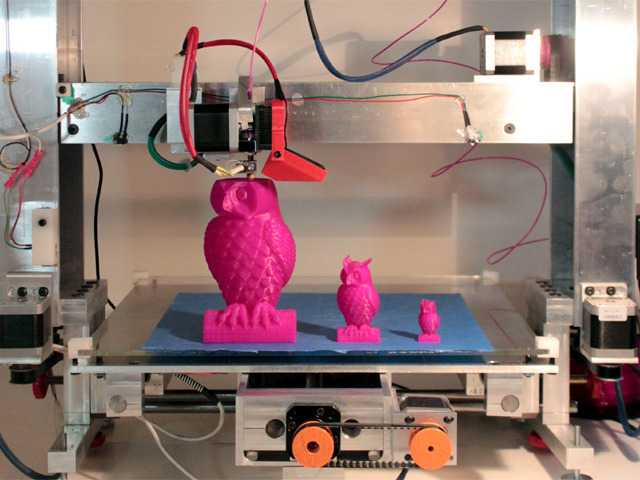 Unlike PLA parts, which can be removed from the tray almost as soon as they are printed, waiting several hours for the temperature of a PEEK or ULTEM part to drop to room temperature is necessary. This avoids disturbing the material's crystallization process.
Some PEEK printers provide precise control over the chamber's cooling rate.
Applications for high-performance polymer 3D printing
PEEK and ULTEM® 3D printing is mostly useful for manufacturers requiring strong prototypes and/or end parts that can withstand extreme conditions, in a variety of industries.
Some manufacturers even present PEEK 3D printing as an alternative to 3D printing metal parts.
Aerospace, automotive and military
Being lightweight yet strong and resistant, PEEK and ULTEM® 3D printed end parts are increasingly popular in aerospace, automotive and military fields.
ULTEM® has actually been used in the aerospace industry for decades and is heavily certified for related applications (e.
g. airplane interiors).
Oil and gas
Thanks to PEEK's chemical resistance and impermeability, oil and gas manufacturers can use the material to 3D print air valves and other parts.
Medical implants
PEEK and PEI are biocompatible, and can therefore be used for implants or other medical use cases.
Semiconductors
With PEEK's electrical integrity it is possible to 3D print flexible circuit boards, as well as wire and cable insulation.
Cost of PEEK and ULTEM (PEI) 3D printing
PEEK 3D printers and ULTEM 3D printer prices
Most PEEK-ready 3D printers are available at prices ranging from $25K to $150K, and can even go up to $250K. It might seem like a hefty price tag, but these professional additive manufacturing systems feature specific technology that is difficult to integrate into a machine.
However, some PEEK 3D printers under $10,000 do exist.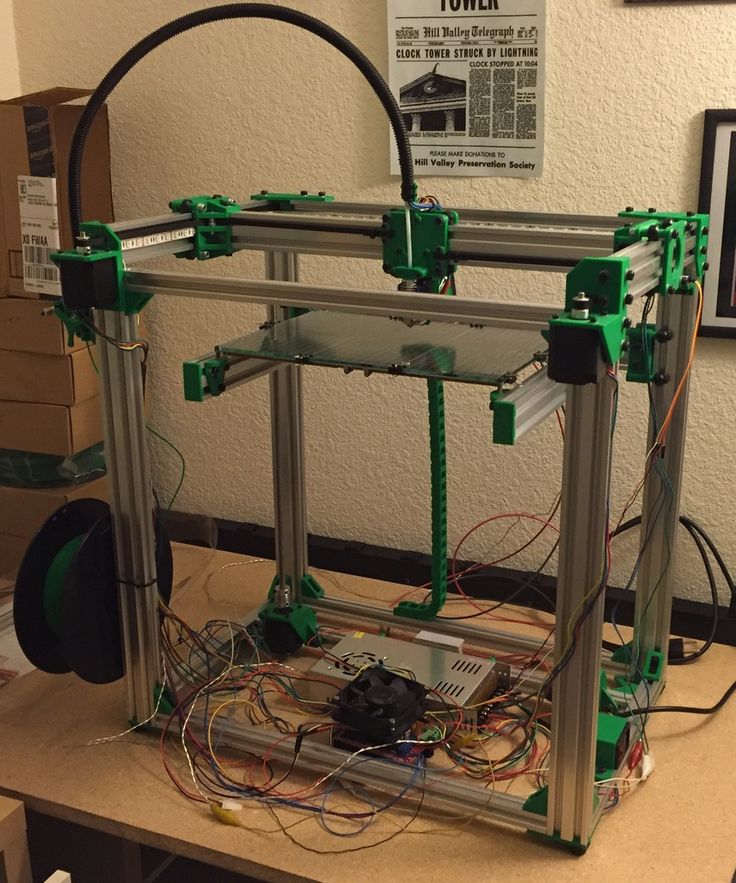 PEEK and ULTEM filament price
PEEK filament price
Polyetheretherketone (PEEK) material is among the most expensive plastics on the market: its price can range from about $400 to $700 per kilo.
ULTEM filament price
PEI, or ULTEM®, is a cheaper alternative to high-performance PEEK material. The cost per kilogram can vary from $150 to around $280.
PEEK 3D printer FAQ
What kind of material is ULTEM®?
ULTEM® is a kind of thermoplastic used for professional and industrial applications.
What is ULTEM® plastic?
ULTEM® plastic is Polyetherimide (PEI), a strong, resistant thermoplastic that boasts similar characteristics to PEEK while being easier to 3D print.
What is PEI 3D printing?
Professionals and industrials use PEI to produce strong prototypes or end-use parts.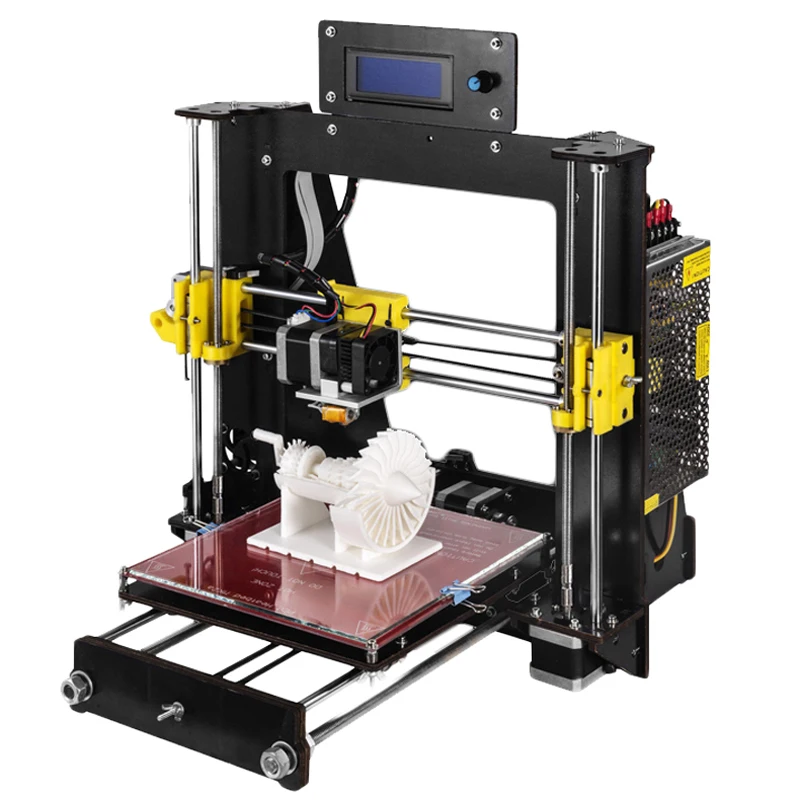 What material is PEI?
PEI stands for Polyetherimide and is also known as ULTEM®, which is actually a brand manufactured by SABIC. This engineering thermoplastic is strong and resistant to extreme conditions, though less than PEEK.
What is PEEK plastic?
PEEK stands for Polyetheretherketone. It is a highly resistant material (extreme temperatures, chemicals, etc.).
All you need to know about PEKK for 3D printing
Published on May 13, 2020 by Carlota V.
Polyetherketoneketone, better known by its acronym PEKK, is a semi-crystalline thermoplastic that is increasingly used in the additive manufacturing market. Often compared to PEEK, it belongs to the same family – the PAEK family – known for its mechanical and chemical properties. Easier to print than PEEK, in particular thanks to its lower crystallisation rate, PEKK is mainly found in the form of filament compatible with high temperature machines, but also in powder form for a very limited number of SLS 3D printers.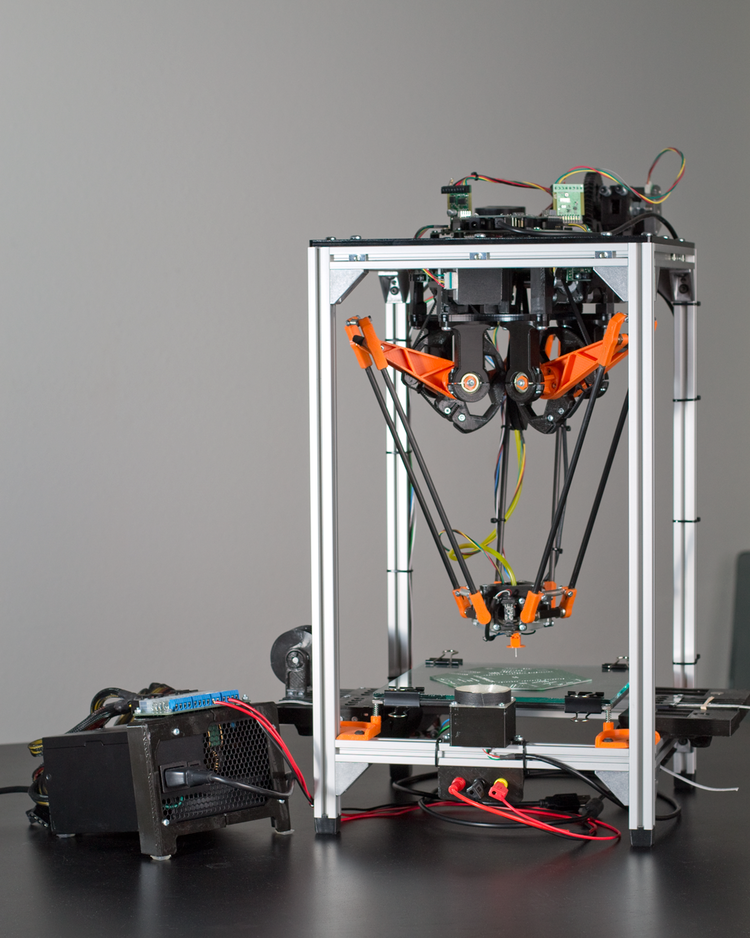 However, it is still a very technical and expensive material, mostly used in demanding industries such as aerospace or Oil & Gas. So what are the characteristics of PEKK in 3D printing?
PEKK was first developed and marketed in 1988 by the company Dupont for the aerospace sector. Then, in the early 2000s, its composition was improved by Oxford Performance Materials, which was acquired by Arkema in 2009. Its composition is very close to that of PEEK, mainly made of ketone and ether. The main difference between these two high-performance materials lies in the ether/ketone ratio: PEKK has more ketone bonds, which are more flexible than ether bonds. In particular, this increases the rigidity of the polymer chains, thus raising the glass transition temperature (temperature at which the polymer starts to soften) and the melting temperature. Note also that this ratio is not the only difference. Indeed, the position of the ketone bonds in its aromatic ring can vary, which makes it possible to modify the melting temperature and the crystallisation rate.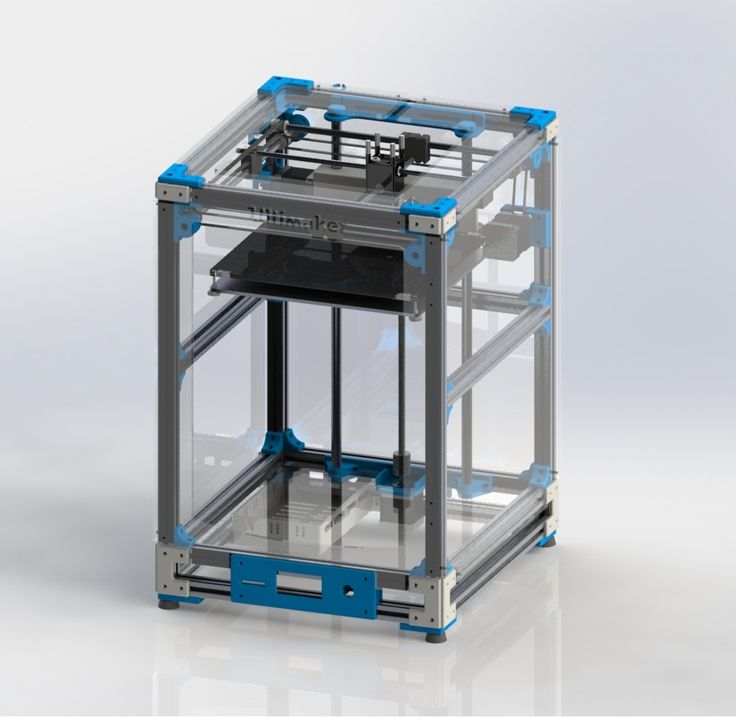 The position of the ketone bonds can be modified | Credits: Arkema
In concrete terms, PEKK has a lower crystallisation rate and can therefore be treated as an amorphous polymer. It will be less affected by cooling, allowing it to have a better adhesion to the tray, avoiding the warping phenomenon. This makes it an easier material to print than PEEK. It also has a better visual appearance and better wear and friction properties.
Properties and applications of PEKK
PEKK has a very good resistance to abrasion and chemical aggression. In fact, it is capable of resisting many fluids such as benzene, the refrigerant used in the automotive sector, or even many alcohols. The material also has very good dielectric stability and insulating properties, key advantages in the electronics field. Finally, PEKK is non-flammable and does not give off toxic fumes. In terms of printing characteristics, PEKK has an extrusion temperature generally between 340 and 360°C and will require a heating plate and a heated chamber as well.
The prerequisites are essentially the same as PEEK, except that the extruder temperature is slightly lower.
As far as applications are concerned, PEKK is very popular in the aerospace and automotive sectors, but also in the Oil & Gas industry because of its resistance to pressure and high temperatures. The material has a high weight/strength ratio which makes it an ideal solution for the manufacture of strategic parts in aeronautics where reducing weight is key to optimize performance. In addition, carbon fiber reinforced PEKK is available, which increases its rigidity and lightness.
Today, the chemical company Arkema is the largest producer of PEKK for additive manufacturing, whether for filament extrusion or powder sintering – you may be familiar with its PEKK Kepstan® brand. Lehvoss Group is also working on the development of granules for filament design, they have actually just released their LUVOCOM 3F PEKK, which is available as granules. Some manufacturers of 3D printing materials offer this high-temperature filament: the French company KIMYA with its PEKK-A, but also Nanovia, 3DXTech and 3D4Makers.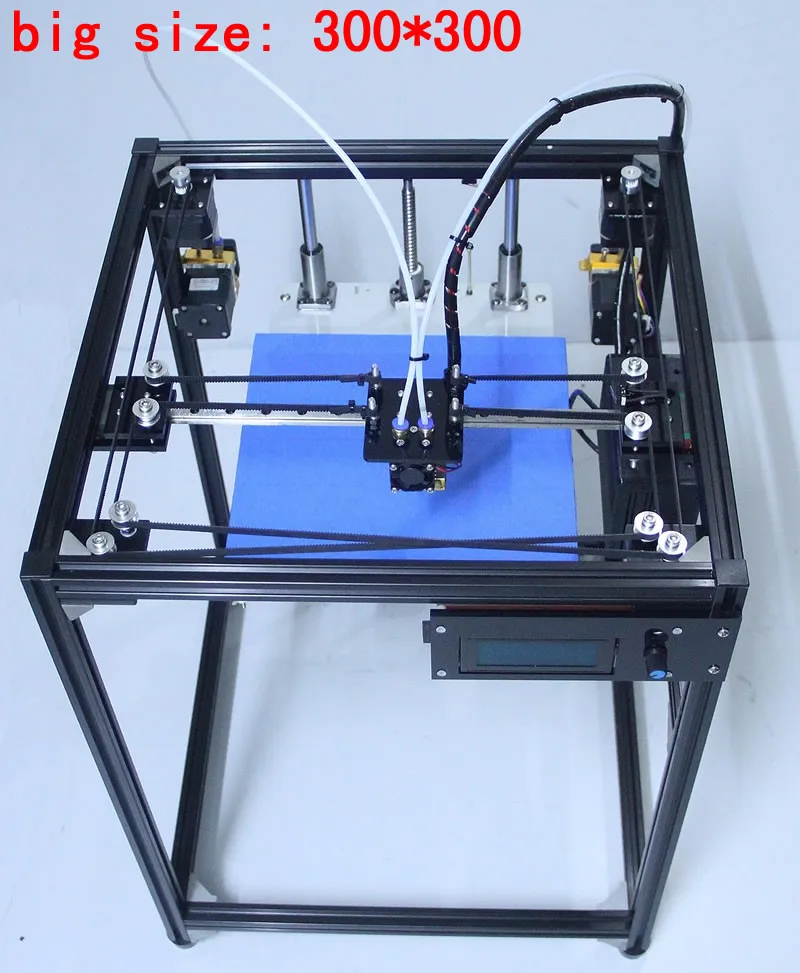 If we look at the prices, a 500 gram spool can easily go up to 400€, or even 500€ if it is reinforced with carbon fibers. On the powder side, EOS is currently the only manufacturer of SLS machines compatible with PEKK – its compatible machine is the EOS P 810.
Have you ever used PEKK? Let us know in a comment below or on our Facebook and Twitter pages! Don't forget to sign up for our free weekly Newsletter, with all the latest news in 3D printing delivered straight to your inbox!
*Cover Image Credits: 3DGence
PEEK 3D Printer Overview
Contents:
Introduction
Material Features PEEK
Professional and industrial 3D printers

Apium P220
TOTAL Z Anyform 500-PRO HOT+
Creatbot PEEK-300
AON3D M2 2020
IEMAI Magic HT Pro
TSAR 3D TS547-PEEK
Tractus T850P
Stratasys F900 Pro

Conclusion
Introduction
PEEK is widely used in traditional manufacturing, but it is also used in some 3D printers.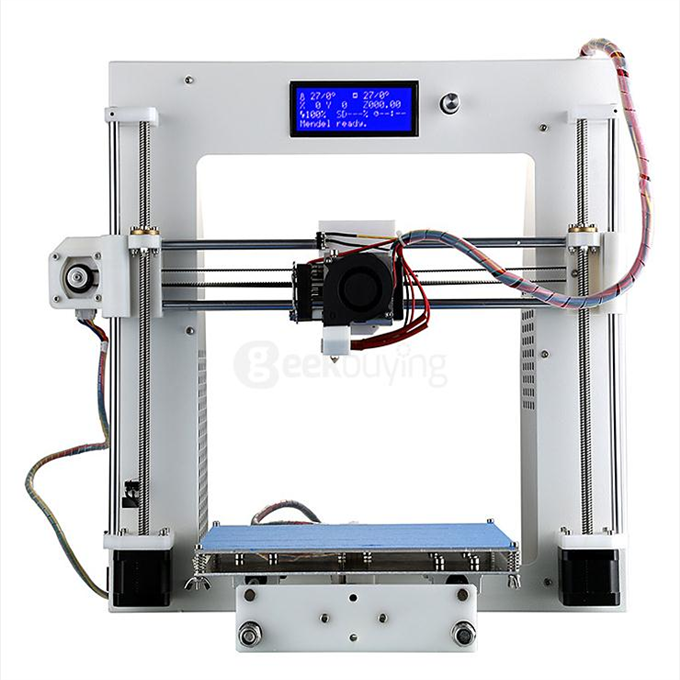 The thermoplastic polymer offers impressive mechanical properties including high temperature performance, mechanical strength and excellent chemical resistance. These properties make it popular in additive manufacturing, especially for metal replacement.
It would be a crime to ignore such a versatile polymer, and 3D printer manufacturers have not ignored it. With the development of additive technologies, 3D printers that print, among other things, with PEEK material, are becoming more accessible not only for large-scale industries with large budgets, but also for medium and small businesses and even for private clients. From PEEK it is convenient to print prototypes of future metal products and even final products that will immediately go to work. The market for printing with engineering materials is constantly expanding, which invariably causes two consequences: a decrease in the cost of the installation itself and an increase in its build chamber.
PEEK material features
To print PEEK, the printer must have 3 important features:
High temperature extruder
The melting point of PEEK is 343° C. This means that the extruder must be heated to at least this temperature, and in fact to a higher temperature. The hot end of the extruder must also be all-metal and resistant to abrasives.
Heated print bed
For printing high performance resins, a heated bed is required, which must be heated to at least 120° C. This ensures the correct adhesion of the first layers and the overall quality of the 3D print.
Closed heated chamber
PEEK is very prone to shrinkage and warping. Ideally (and this is especially important for large parts), the printer should have a closed chamber and maintain the temperature in it at 143 ° C, i.e. glass transition temperature of PEEK. Otherwise, the product will delaminate after printing.
It is extremely important to control these temperatures and keep them constant, as fluctuations can ruin the print.
Using their experience, our company's engineers have compiled a list of modern 3D printers capable of printing with PEEK and other refractory plastics.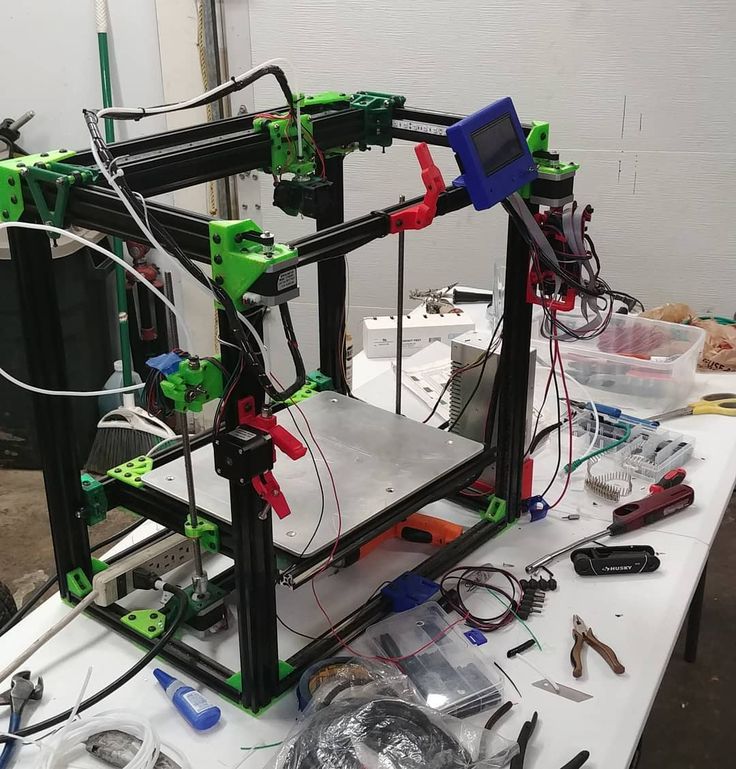 If you are planning to get acquainted with printing with engineering plastics or start production using 3D printing, we offer our TOP printers in 2020.
Professional and industrial 3D printers
Apium P220
I would like to start with the Apium P220 printer. Apium is one of the first printers to print with PEEK, the benchmark in print quality in the industry. The manufacturer deliberately does not increase the print chamber, as is fashionable with other manufacturers, in favor of the quality of the resulting products.
P220 is classified as a professional printer only because of its small size and low noise level, but in fact, in terms of print quality and technologies used in the installation, this printer can be safely called industrial. The printer produces all the required temperatures: the extruder is heated up to 540° C, the table - up to 160° C, and the temperature in the chamber can be stably maintained at 180° C. Build area 205x155x150mm
In addition, the printer has a unique technology for maintaining the temperature in the print area, thereby allowing the lower layers already printed to cool down a little.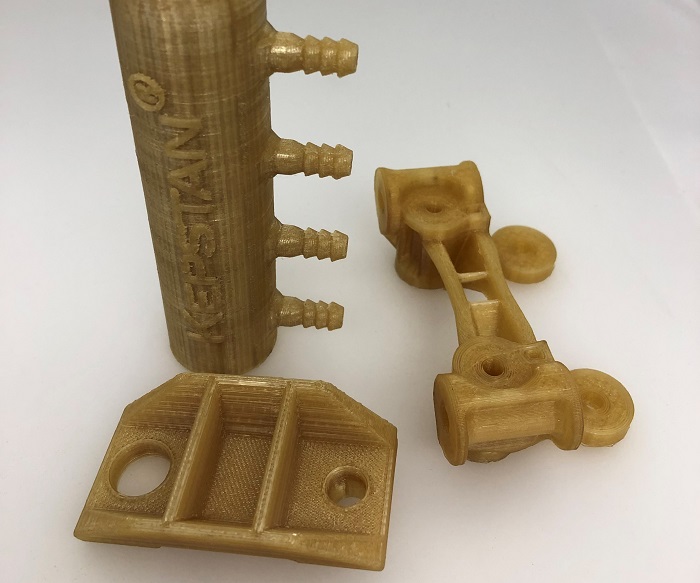 This approach as a result increases the accuracy of printing, adhesion between layers and improves the controllability and predictability of the entire process. Even the smallest details are printed perfectly.
TOTAL Z Anyform 500-PRO HOT+
Undoubtedly the best domestic industrial printer that prints with engineering plastics. There is a large insulated build chamber measuring 500x500x500mm and the ability to maintain a temperature of 300°C, which is even redundant for PEEK printing. The basic printer is equipped with one extruder with a working temperature of 500 ° C, optionally you can install another one of the same.
The printer fits through a 900mm doorway, which in turn means it will fit in almost any lab or office.
Creatbot PEEK-300
PEEK 300 is a 3D printer from the Chinese manufacturer Creatbot. It offers a lot of features that are usually found only in more advanced industrial-grade 3D printers. Thanks to the high temperature extruder and closed chamber, this machine can print consistently good results on both PEEK and PEI.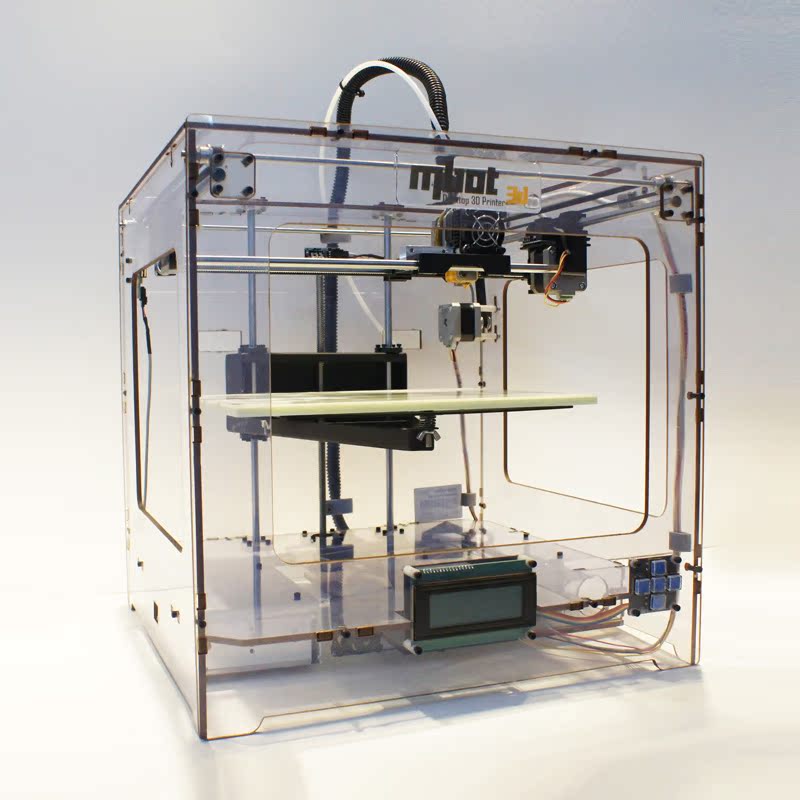 The extruder is heated up to 500°C, and the platform - up to 200°C, constantly maintained temperature in the chamber - up to 120°C.
It also has a low filament sensor to alert the user when the filament is about to run out. In addition, it is equipped with the function of baking the product directly in the build chamber. The printer has an impressive build area of ​​300x300x400 mm.
AON3D M2 2020
Aon-M2 2020 is one of the largest printers, the build area has dimensions of 454x454x640 mm and allows you to print complex tooling, cases and many other large format products.
Aon-M2 2020 is designed for printing on high performance thermoplastics such as PEEK, PEKK, ULTEM. It is compatible with many material brands including Solvay, Sabic, DSM, Infinite Material Solutions and more and comes with proven print profiles for them. This printer has two independent extruders, one for printing polyetheretherketone (PEEK) parts directly, the other for printing supports.
Despite its size, the printer is up and running in less than 15 minutes.
IEMAI Magic HT Pro
Another Chinese-made printer. The unit has all the necessary kit for printing PEEK plastic and fits easily on the desktop. The printer is also the most budget-friendly in the line of high-temperature printers. The size of the construction area is 310x310x480 mm, with a maximum temperature in the chamber up to 120° C.
The machine is perfect for the production of product prototypes.
TSAR 3D TS547-PEEK
Another domestic printer, which, according to the manufacturer, allows you to print PEEK plastic. The printer has an impressive build area and supports the ability to print with any plastic available on the market.
The printer stands out with a patented extruder change mechanism that allows you to change the extruder in less than a minute. You can even add a pellet extruder to the printer.
Tractus T850P
The Dutch company Tractus 3D specializes in the development of Delta printers.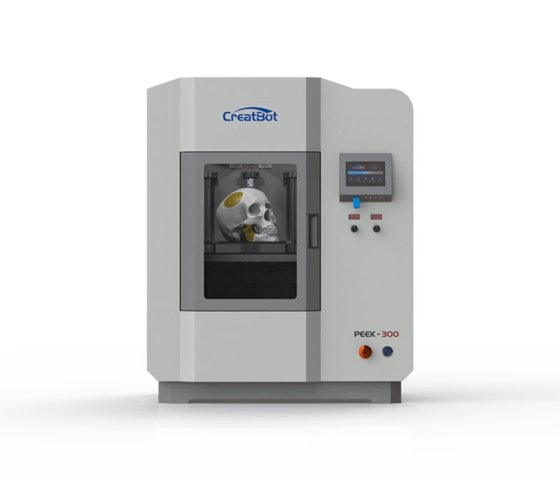 In fact, the T850P is the only delta printer on the market that prints with engineering plastics. This FDM printer has a build area of ​​550x476x1140mm and is great for the office. It can process materials such as PLA, PEEK and ULTEM. The T850 extruder heats up to 450°C and the platform heats up to 175°C. According to the manufacturer, the extruder requires less than 90 seconds to warm up to operating temperature. The T850P can print at speeds up to 450 mm per second with a resolution of 10 microns.
The printer is equipped with a filament dryer, which is also unique to delta printers.
Stratasys F900 Pro
The F900 is an industrial 3D printer manufactured by FDM patent holder Stratasys. Currently the largest PEEK printer. The printer works only with Stratsys materials, but it gives the user guaranteed print quality right out of the box, there is no need to test and configure the printer for each new spool.
The printer software provides a preview of the model.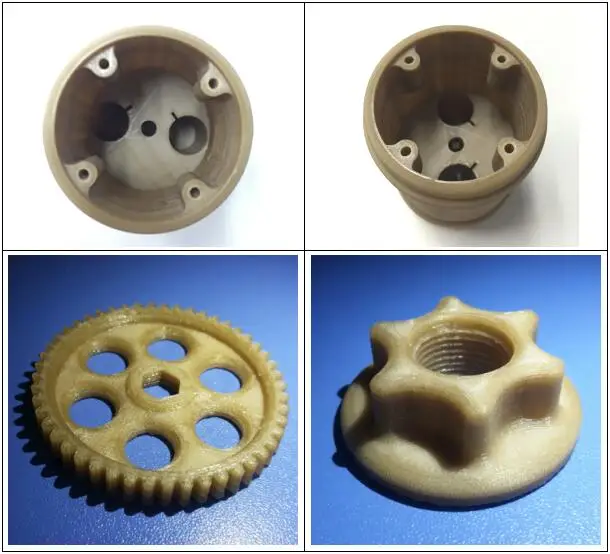 The printer has a built-in video camera with which you can monitor printing in real time. The build chamber size is 914x609x914 mm.
Conclusion
In conclusion, I would like to say that despite the apparent similarity, each printer has its own unique set of functions and purpose. This once again proves that the printer must be selected based primarily on the planned tasks.
If you have any questions about PEEK plastic printing, we will be happy to answer them.
Buying a PEEK printer in our company you get 20% discount on filament. You can choose a printer at the link: https://topstanok.ru/oborudovanie_dlya_3d_pechati/professionalnye_3d_printery/f/materialpechati-2098/
At TopStanok you can order not only equipment for printing with engineering plastics PEEK and ULTEM, but also printing products from engineering plastics to order. Turning to our company, you get an engineering study, assistance in the selection and operation, as well as an official manufacturer's warranty!
Read our other articles about engineering plastics and PEEK printing:
Features of printing PEEK plastic
Printing with PEEK and ULTEM (PEI) engineering plastics
For all questions, our specialists will be happy to advise you, you can contact them in any convenient way:
By e-mail: [email protected] ru
Via chat on site
Phone: 8 (800) 500-33-91
Or by leaving a request on any page of our website
Peachy Printer - another 3D printer from kickstarter or a new player on the market? / Sudo Null IT News
Articles about new 3D printers appear on Habré regularly and promptly, but so far (two days have passed since the start of the campaign) there has been nothing about this printer. I'll fill this gap, so:
Peachy Printer is the most affordable ($100) 3D printer and scanner.
Watch the introductory video, which reveals the principle of operation and explains where this cheapness came from.
Peachy does not refer to the already familiar printers operating with the melting of ABS / PLA bars, but to printers using Laser stereolithography
(I note that printers with stereolithography used to be on kickstarter, for example, a year ago www.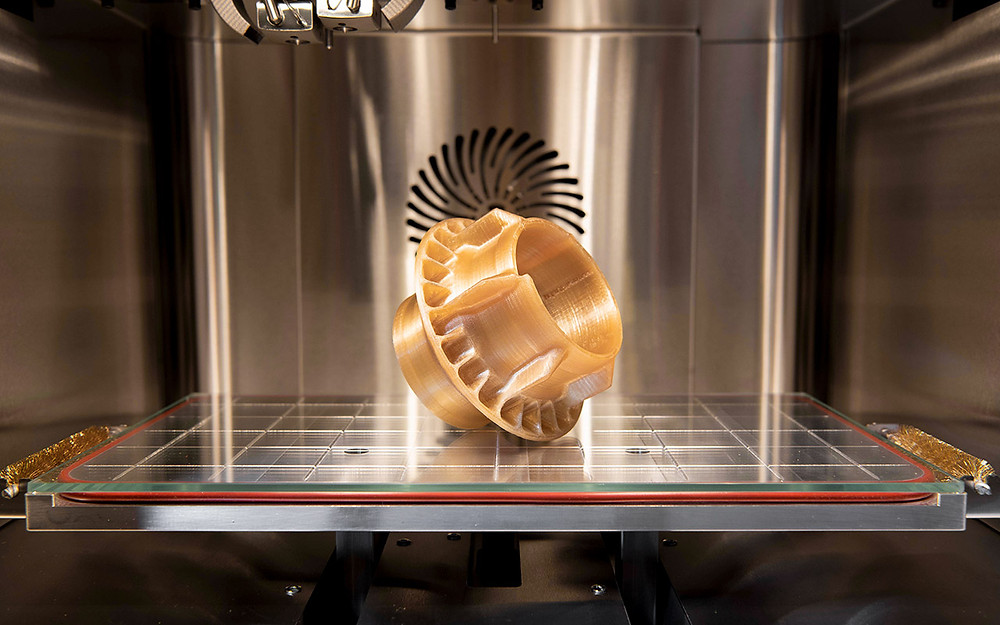 kickstarter.com/projects/ formlabs/form-1-an-affordable-professional-3d-printer - but what was called "affordable professional 3D printer" sold for more than $2000)
In our case, laser stereolithography implies that there is a liquid photopolymer ( or as it is usually called, resin - "resin") and there is a UV laser that controls the curing process and layer by layer "grows" the model we need.
The Peachy printer uses some surprisingly simple yet (seemingly) effective ways to cut costs:
no separate (except for the laser module itself) electronic components. All control of the module is through the output of the computer's sound card, and feedback is through the microphone input. The printer needs two containers, in the upper one - a water-salt solution, in the lower one - a photopolymer. Water drips drop by drop into the lower tank (on the way it closes the contacts that transmit liquid level data to the microphone input), and thereby raises the photopolymer layer higher and higher.
The software, in the form of a module for the Blender 3D modeling program, translates the model in the form of instructions for deflecting mirrors that control the laser.

Wikipedia on stereolithography

Sample work Peachy

Unsusive view of the Module-Mirror and Laser
more complex model (looks somehow not impressive) www.peachyprinter.com zealously took up promotion and launched two crowdfunding campaigns at the same time.
www.kickstarter.com/projects/117421627/the-peachy-printer-the-first-100-3d-printer-and-sc
www.indiegogo.com/projects/the-peachy-printer-the-first-100-3d-printer-scanner
Kickstarter has already collected $32,000 out of $50,000 (actually Canadian dollars, but this is approximately the same as in US dollars)
They started on indie later and haven't collected anything yet.
There is no doubt that the required amounts will be collected, but there is a considerable fly in the ointment in our (or rather, in their) barrel of photopolymer:

Deadline for finished printers - July 2014 ! Yes, there will be five more new printers in ten months!
Is this printer normally delivered from Canada? here you have a Laser (in the comments on the kickstarter, the author says that it is 20 mw 405 nm laser ) and a photopolymer in the form of a liquid - will they miss it?
Soft - the author calls himself an inexperienced programmer.